1927 Rolls-Royce Twenty: A Black Beauty That Wowed The Swish Set
Images: Makarand Baokar
Even if Pebble Beach may be better known to Indians, there is no denying the greater prestige of the Concorso d'Eleganza Villa d'Este, a concours d'elegance organized (almost) every year since 1929, unlike the American glam show which is essentially a recreation of an idea that originated in Europe (France and Italy). Held during late May, in the parks of the Villa d'Este and the neighbouring Villa Erba, in Cernobbio, on the shores of Lake Como near Milan, Italy, the Concorso d'Eleganza Villa d'Este is a very elegant and stylish event that brings together the finest of historic vehicles across the globe.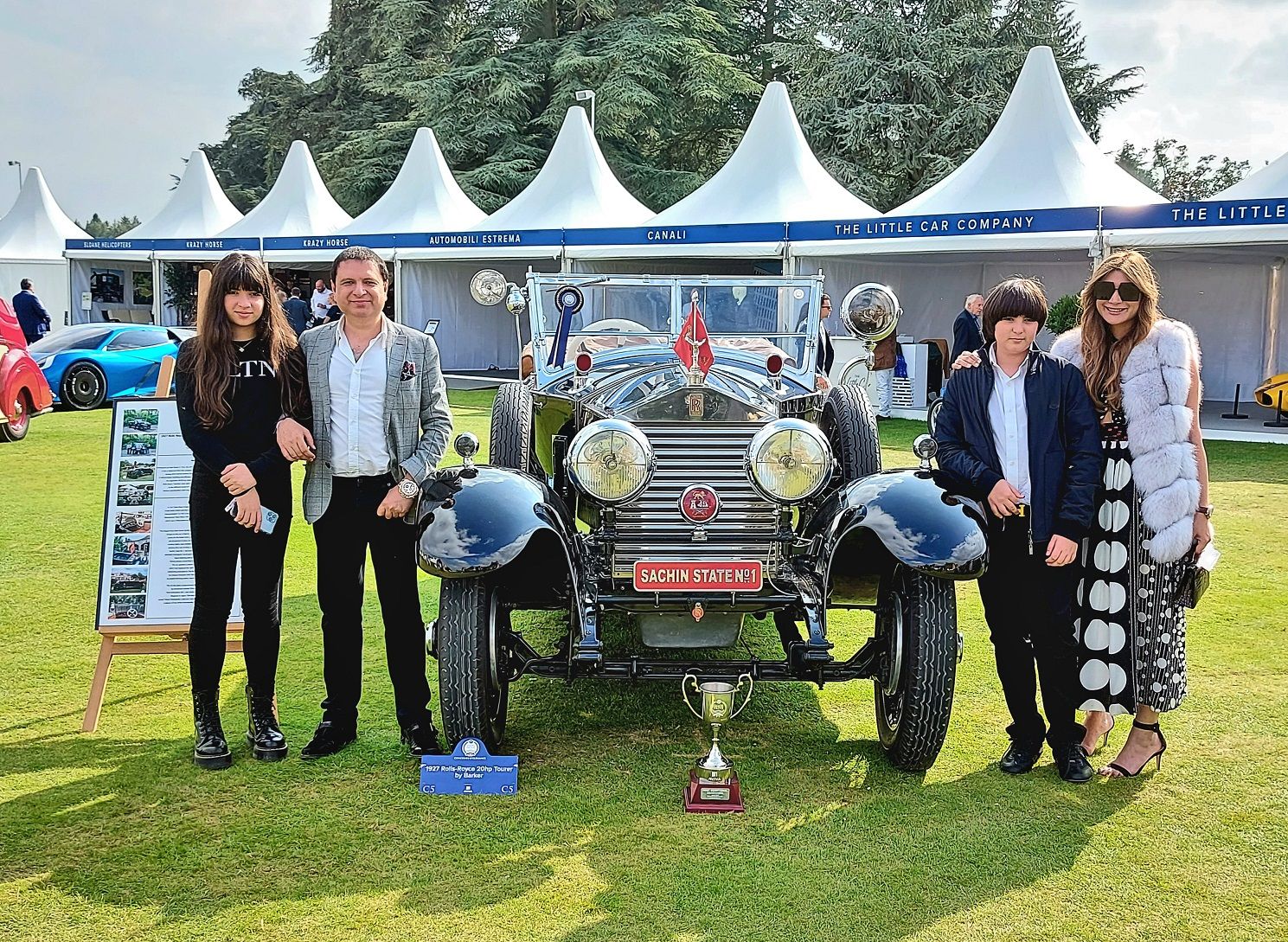 What made this year's running of the Concorso d'Eleganza that much more special was that, for the first time, an Indian entry took centre stage, as Yohan Poonawalla's Rolls-Royce Twenty, from 1927, competed in the class A—defined as the Golden Age of Elegance, the Art Deco Era of Modern Car Design—of cars built before WWII.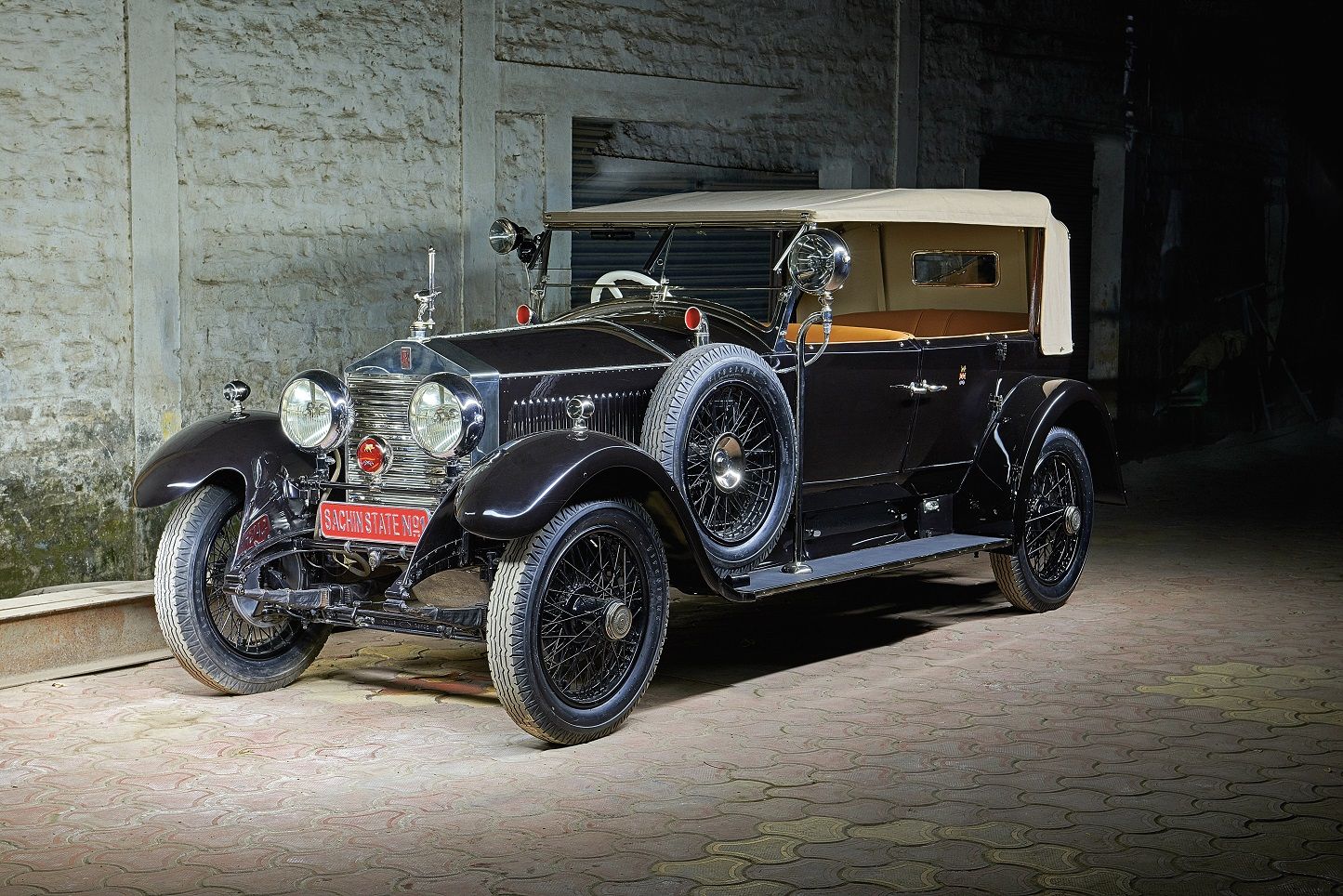 A difficult class, what with three svelte Bugattis, an astounding Hispano-Suiza J12, as well as very elegant competitors in the form of a Lagonda Rapide, a Cord 812 and another Rolls-Royce (a Phantom I boattail roadster), Poonawalla's black Twenty did keep India's flag flying really high.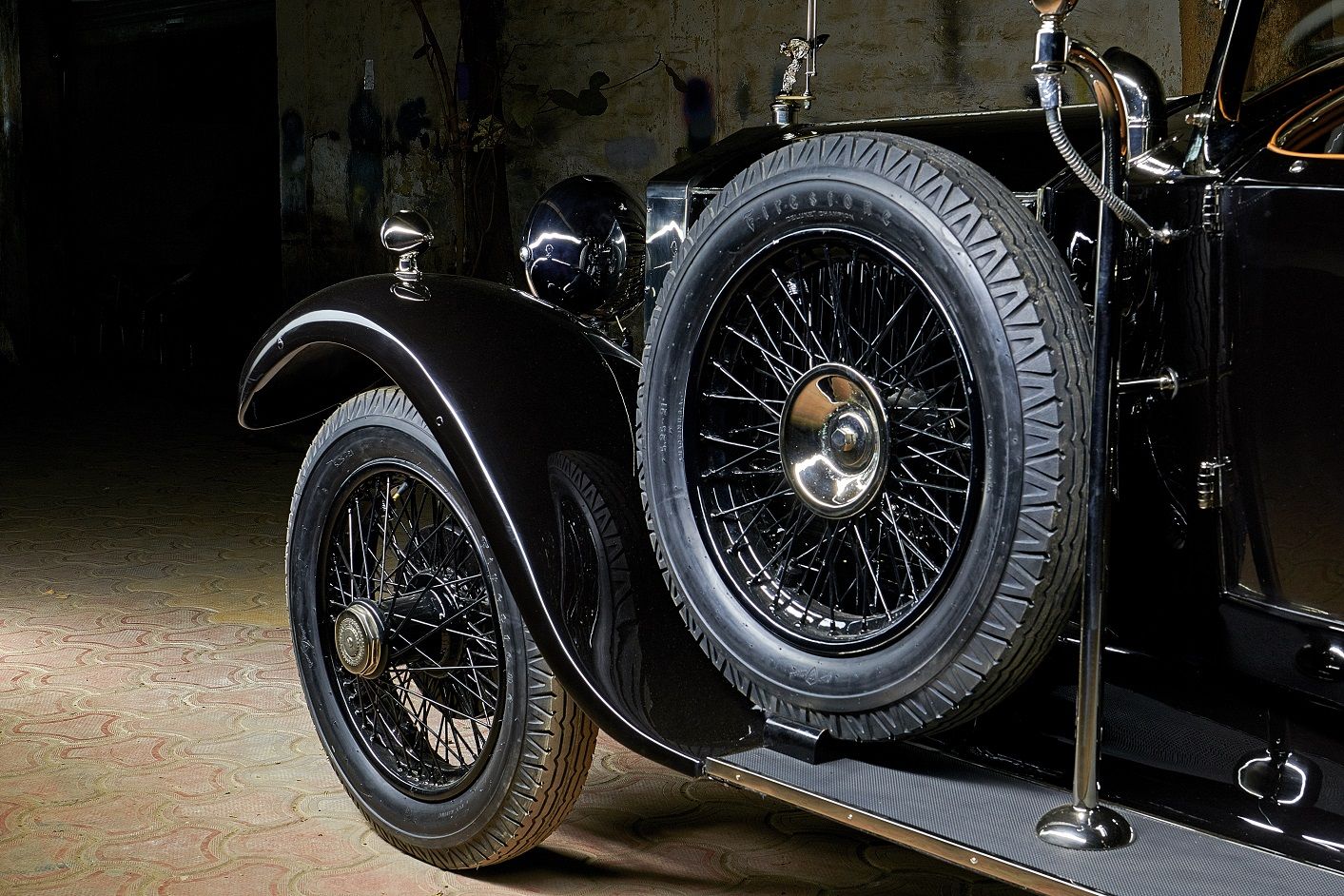 Check out the images here and you will see why we believe that this Rolls-Royce Twenty was a good contender: that four-door tourer body by top-end British coachbuilder Barker is sublime in its elegance and purity of line and form. With its beautiful black exterior and classy beige leather interior, this Rolls-Royce Twenty embodies the very best of English sophistication as transferred to the Indian princely tastes in its unadulterated form.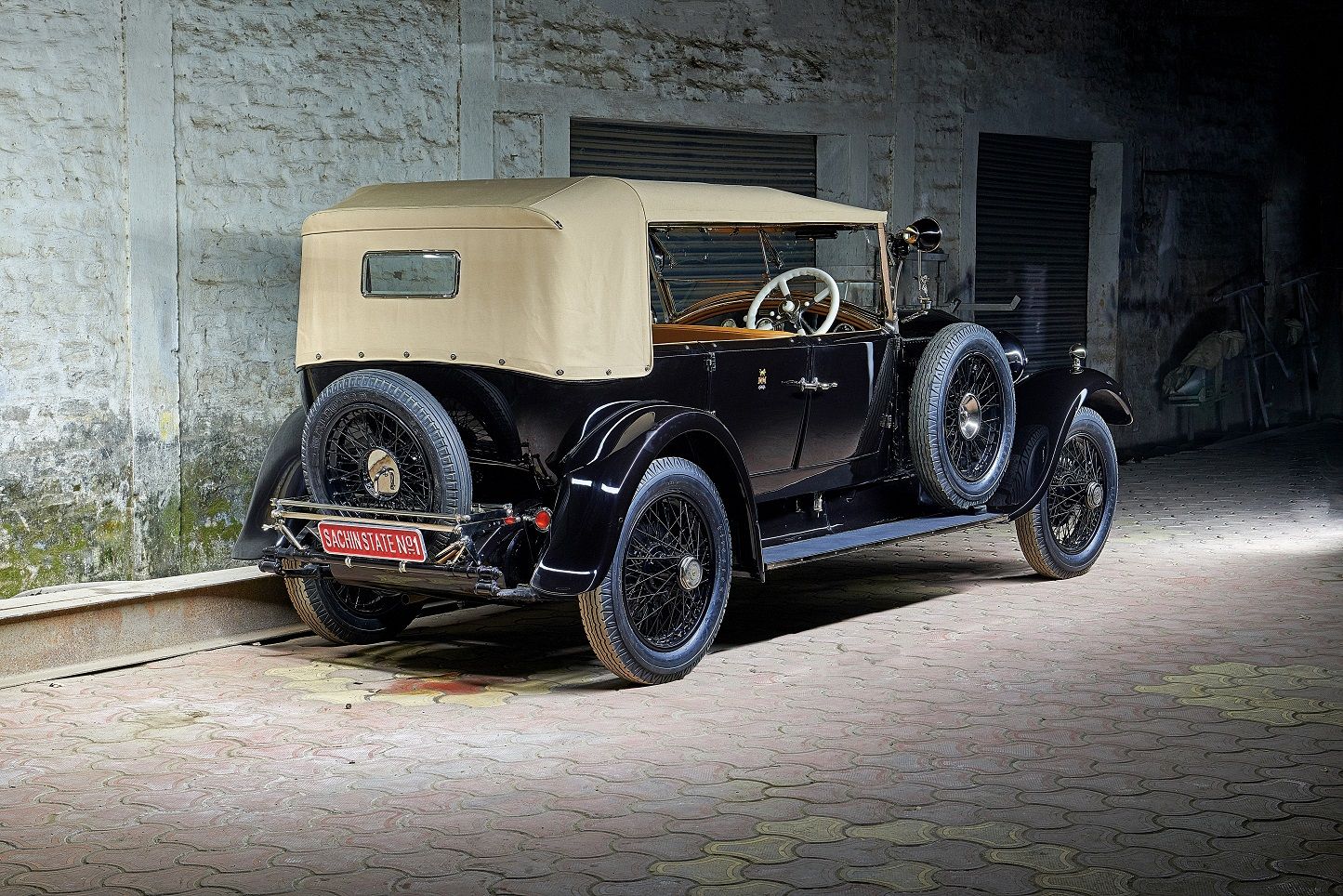 As we know, the Twenty was introduced in 1922 as a companion to the Rolls-Royce 40/50HP (Silver Ghost), which had established the carmaker's reputation as one of the best cars that money could buy. The Twenty was designed for those who preferred to drive themselves as well as enjoyed being chauffeured around.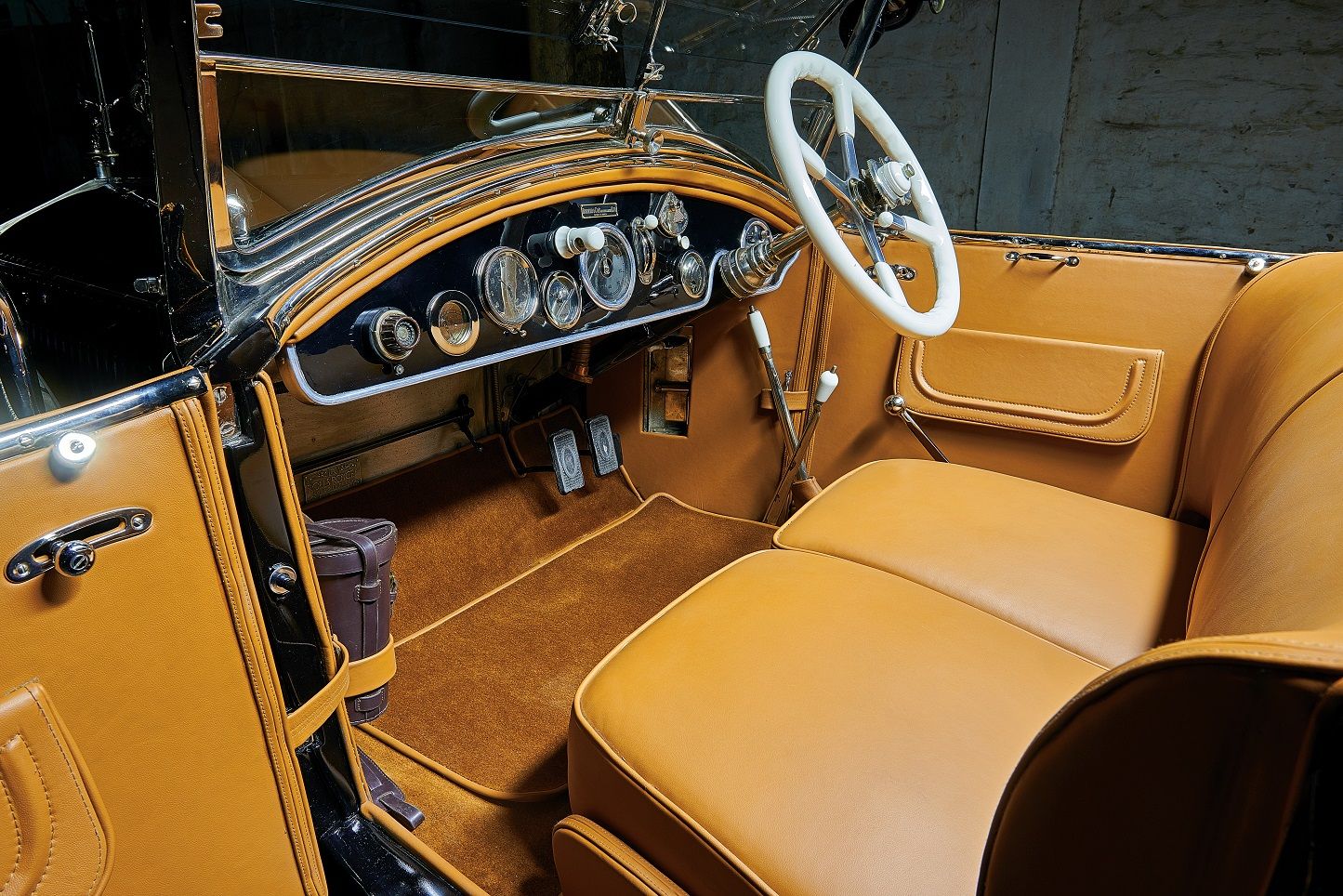 Featuring an inline six-cylinder engine of 3127cc, it was more modern than the engine of the 40/50HP in featuring a single block with a detachable cylinder head. Mated to a three-speed gearbox (initially, and a four-speeder by 1925), the Twenty was capable of a top speed of around 100 km/h (60mph), which was not unimpressive for its time. Suspension was by semi-elliptical leaf springs for both front and rear, but brakes were initially only on the rear wheels, with four-wheel braking arriving in 1925.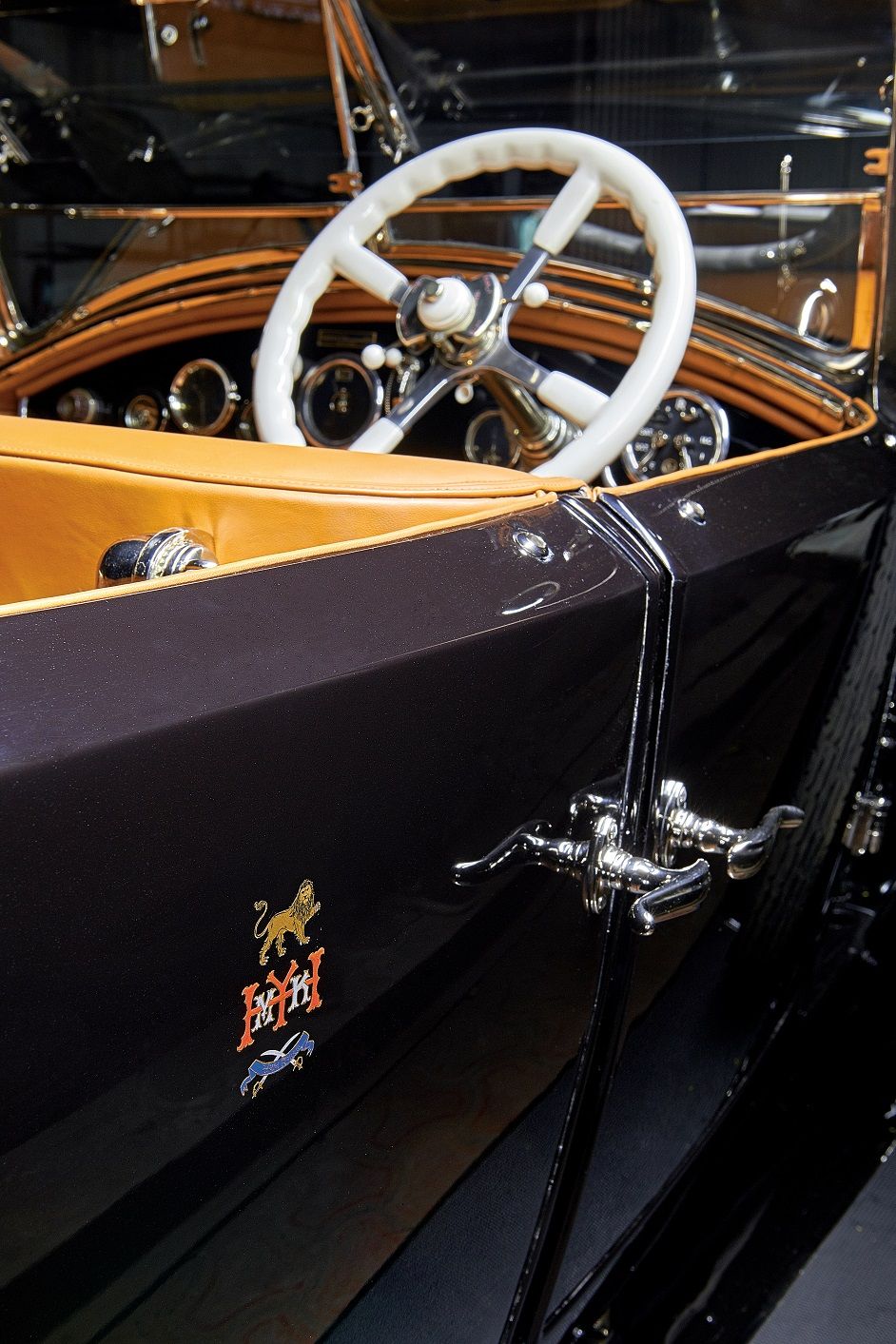 Produced until 1929, when it was replaced by the more powerful 20/25hp, as many as 2,940 of the highly successful Twentys were made. Of these, approximately 80 cars made it to India, estimates marque expert André Blaize, almost half of which were ordered by Indian princes including the Maharajas of Jammu & Kashmir, Udaipur, Bharatpur, Jodhpur, Mysore, Patiala, Mayurbhanj, Sargoda and the Nawabs of Bahawalpur and Sachin, amongst others.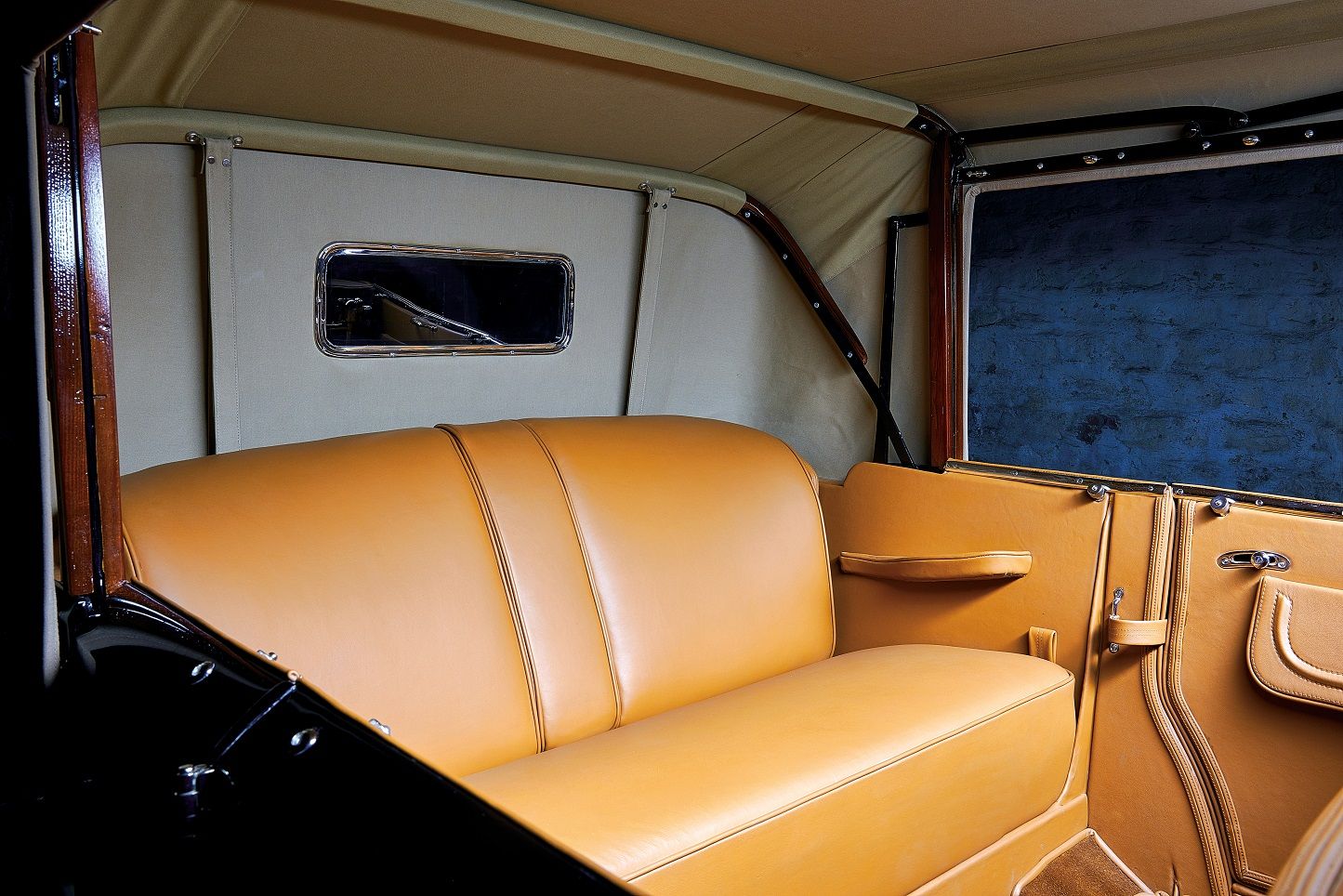 This Twenty, with chassis number GRJ1, engine number W8E (matching numbers), was custom built in 1927 and sent out by Rolls-Royce to their agent in Mumbai then, RR Ltd., Bombay as a trials car. The car was designated 'Indian Trials' and 'Indian Demonstration' in the build sheets, and it remained with their Bombay agents until early 1931, when it was sold to the Nawab of Sachin, Haidar Muhammad Yakut Khan, on 27 February 1931.
Sachin was a princely state during British India, located in present-day South Gujarat. The Nawab, a descendant of the Siddi dynasty (which could be traced back to the late 18th century) was of Abyssinian origin.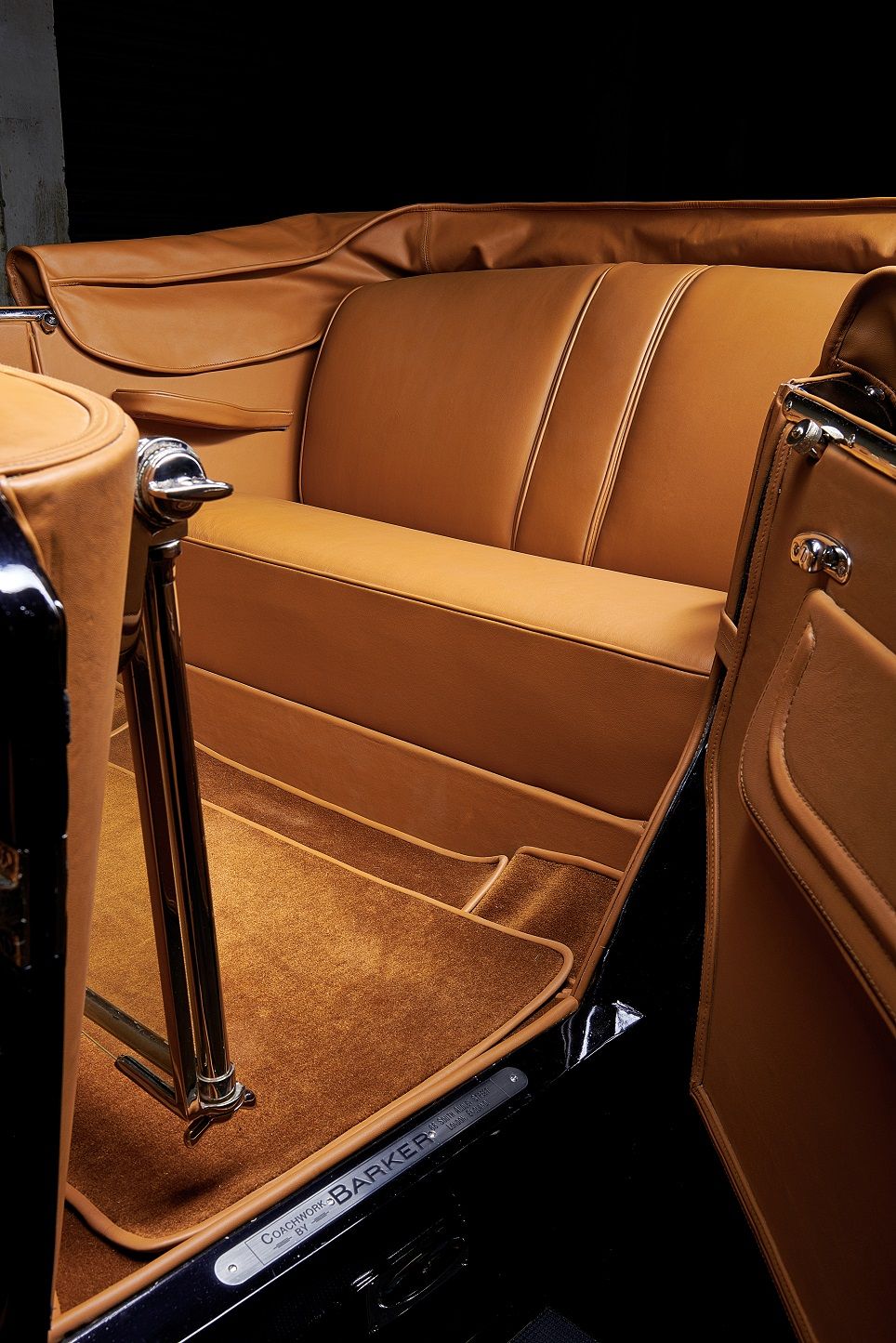 With a very elegant four-door tourer body by Barker, one of the oldest and the most respected of British coachbuilders, the car was used for state ceremonial and touring purposes by the Nawab in the initial years (as GRJ1 featured Sachin 1 as its registration plate) until the state's accession to the Indian Union on 8 March 1948.
The car remained with the Nawab's family until it was sold to Shumoon Abdulali of Mumbai. In the 1970s, GRJ1 was acquired by Pune-based collector, the late Ramesh Thakkar, who in turn sold it to another Pune-based collector, Balaji Rao of Shri Venkateshwara Hatcheries, in 2004. Delhi-based collector Diljeet Titus acquired the car in 2012, and he participated in several historic vehicle events with it.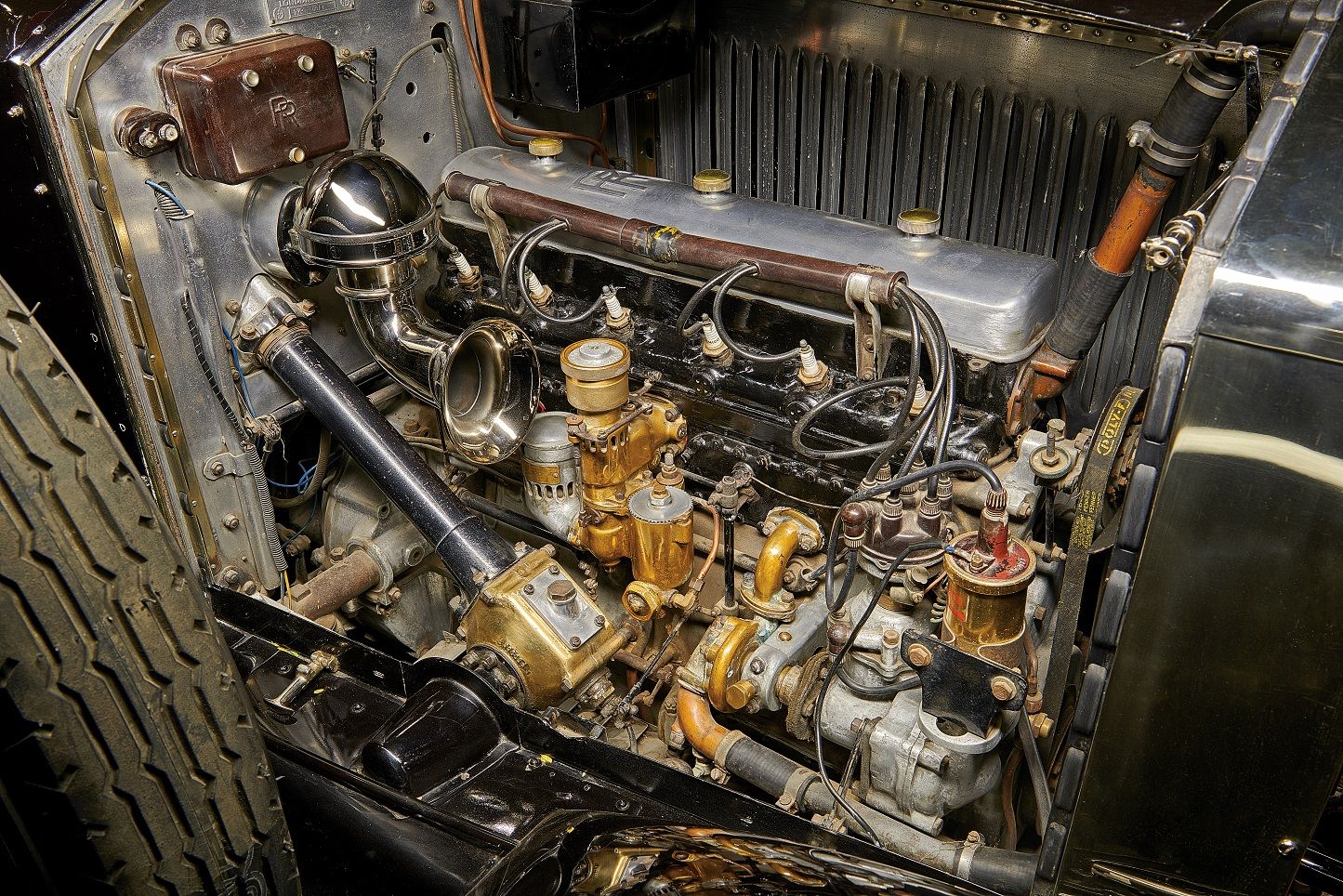 During 2017 and 2018, well known restorer Manvendra Singh Barwani restored the car to its present concours condition. The incredibly comprehensive restoration as per the original build sheet, as well as the individual customised specifications entailed extensive sourcing.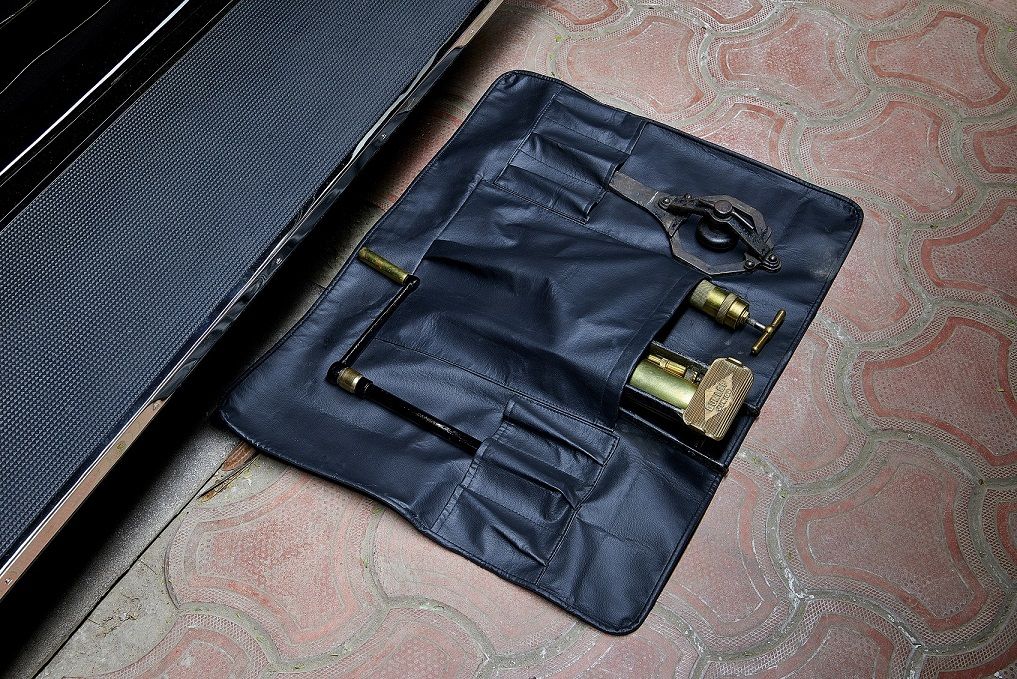 Additionally, it entailed the import and fitment of a huge list of original genuine parts and accessories, such as a set of highly desirable Stephen Grebel headlamps fitted to the patented 'Barker' headlight dipping system, a rare Stephen Grebel spotlight, mounted under the headlamps, an additional spotlight mounted on the right side of the windshield, a third spare wheel and mounting system in the luggage grid at the rear, a complete Twenty tool kit including the Rolls-Royce jack, starting handle, wheel wrench, mallet, spanners, oil gun, Dunlop Foot pump and else. Phew!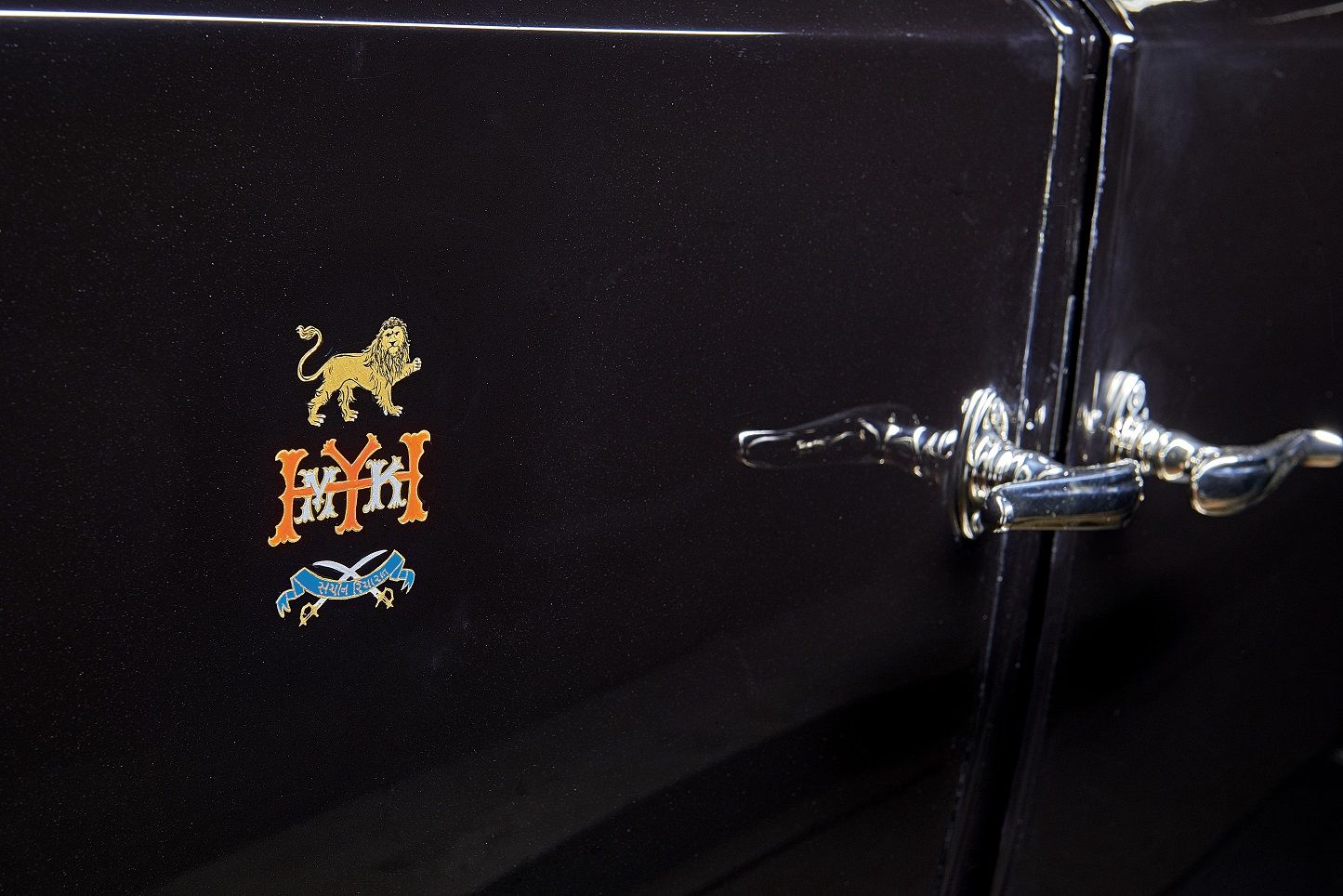 Acquired by well-known industrialist Yohan Poonawalla in 2019, this Twenty was exhibited at the 2021 Salon Privé where it won the 'most exceptional coachwork' award. With some more detailing, this black beauty really did wow showgoers at the Concorso d'Eleganza Villa d'Este, which was held on 21–22 May.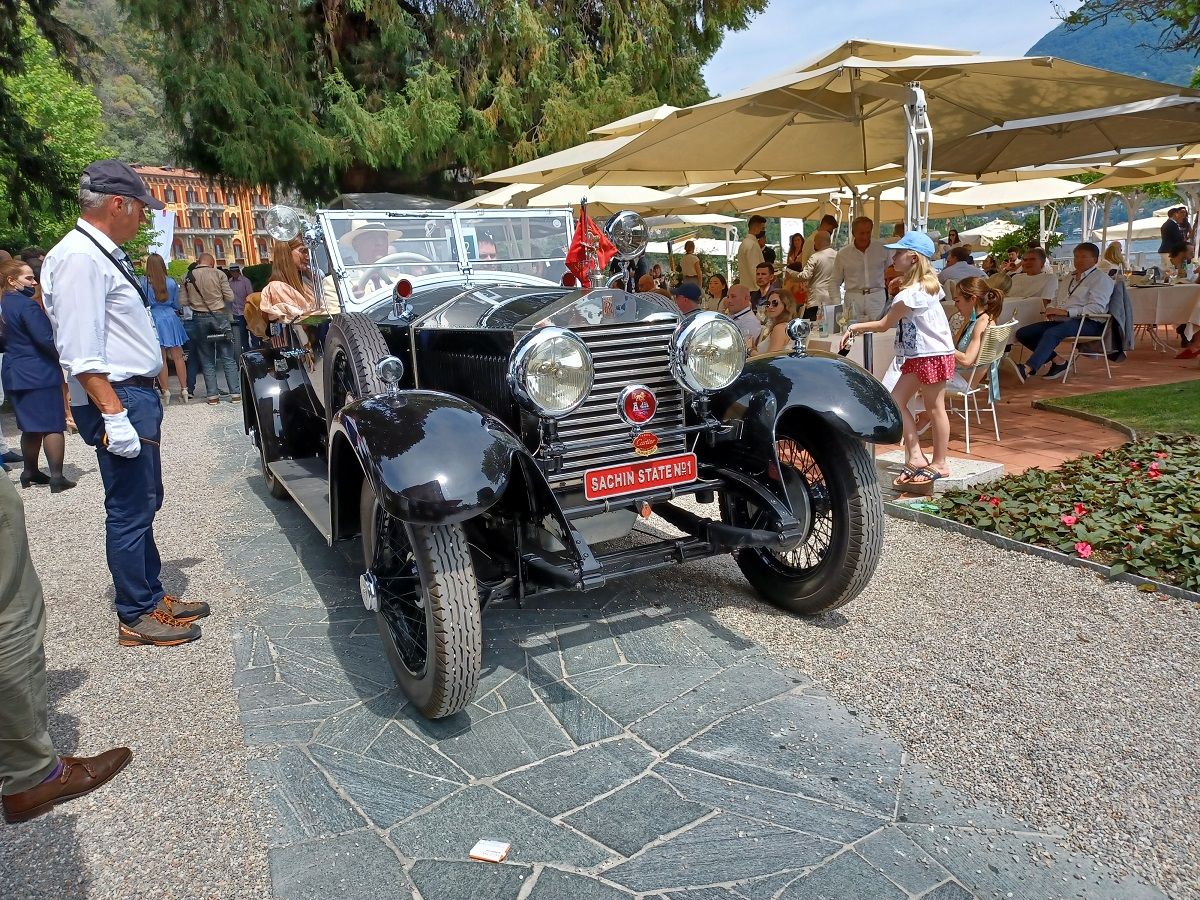 Collector car and concours consultant Mohammed Luqman Ali Khan pointed out that the "Showcasing of GRJ1 at the Concorso d'Eleganza Villa d'Este coincided with the centenary of the introduction of Twenty HP model, and this made the ocassion all the more special."
---
---
Comments
Sign in or become a deRivaz & Ives member to join the conversation.
Just enter your email below to get a log in link.