300 Miles Across Three States And As Many Decades
Images: Sanket Patel
A few days into the new year of 2022, I get a call from a very dear friend asking me if I would like to help drive a few historic vehicles from Bangalore to Hyderabad. Before he could finish his sentence, my excited verdict was delivered!
Three classic cars over 300-odd miles across three states isn't something I'd just let pass me by. What tickled me the most was that we'd be driving three different body styles across three decades of design, with one thing in common. They are all German.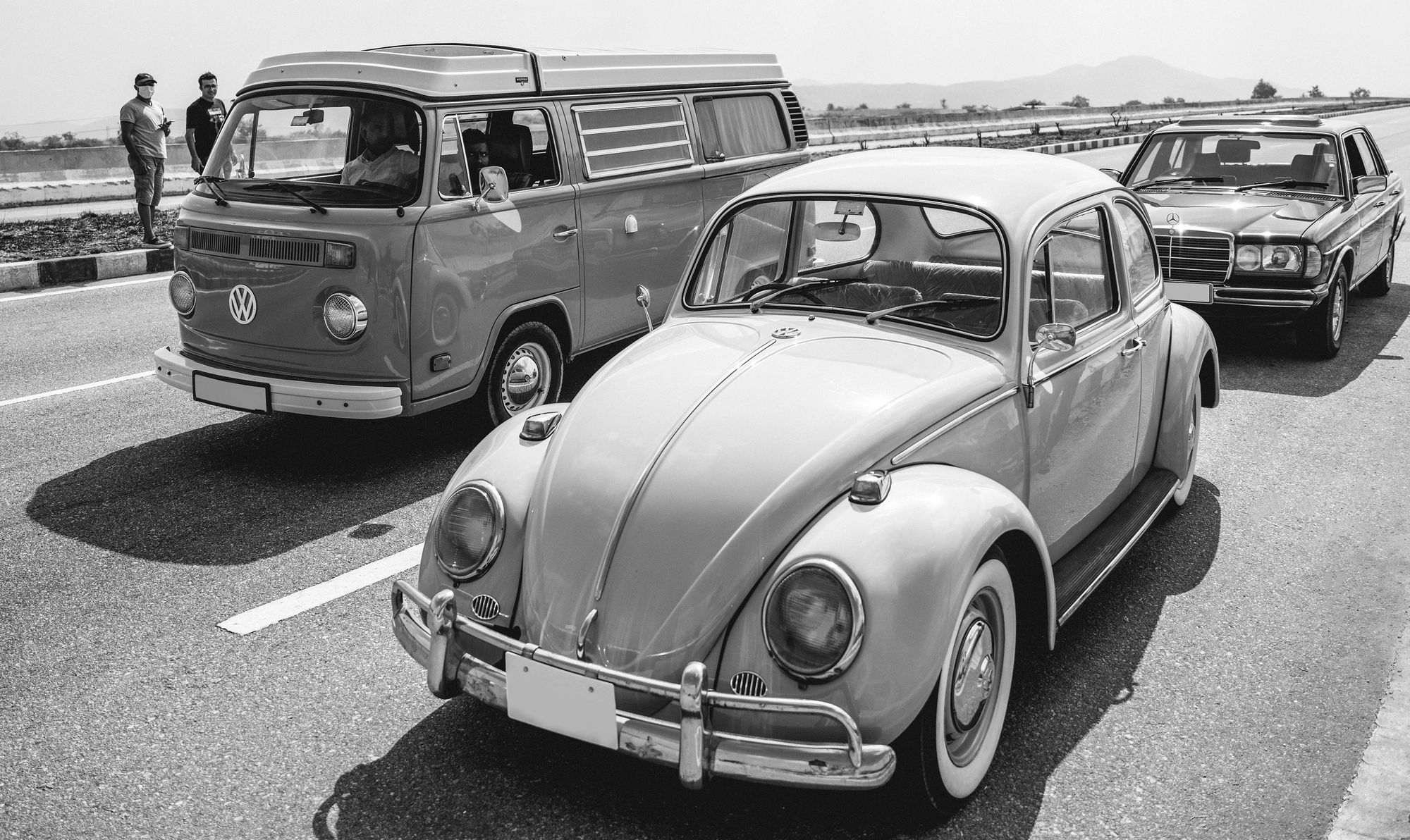 A 1967 VW Beetle, a 1979 VW T2 Westfalia Camper, and a 1983 Mercedes-Benz 300D.
Tickets booked, I flew into Bangalore and rendezvoused with the cars at Nandi Upachar on the Bangalore-Hyderabad highway (NH44). Introductions to my fellow musketeers on this trip were made over a typical south Indian breakfast of dosa, with vada sambar, washed down with a classic strong south Indian filter coffee.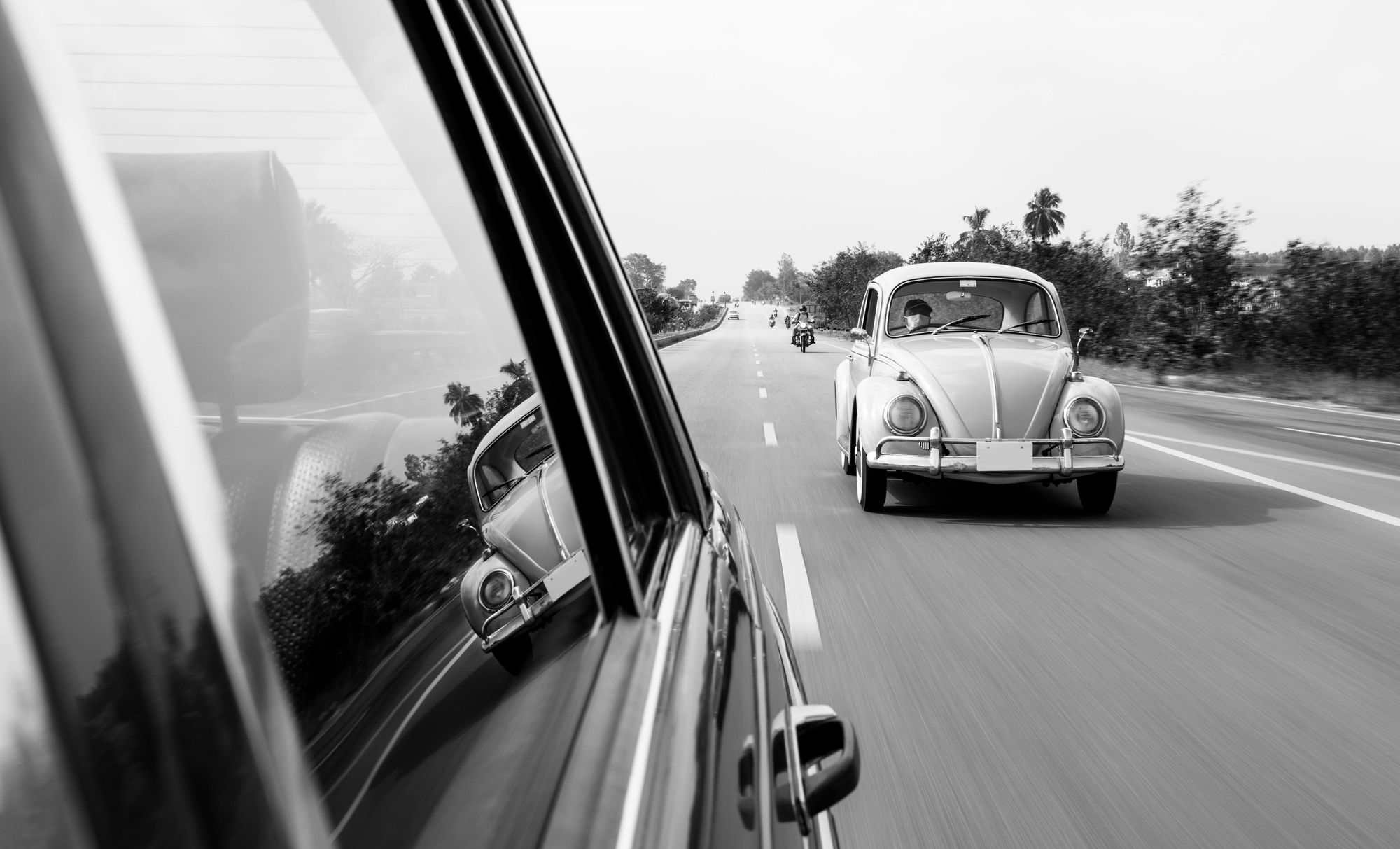 Sanket Patel is well known for his striking monochrome photography across various subjects, and automotive photography is something he's very passionate about. He had the tall task of taking some good pictures along this route, which he was well acquainted with as he has done this route a thousand times since he was a little boy.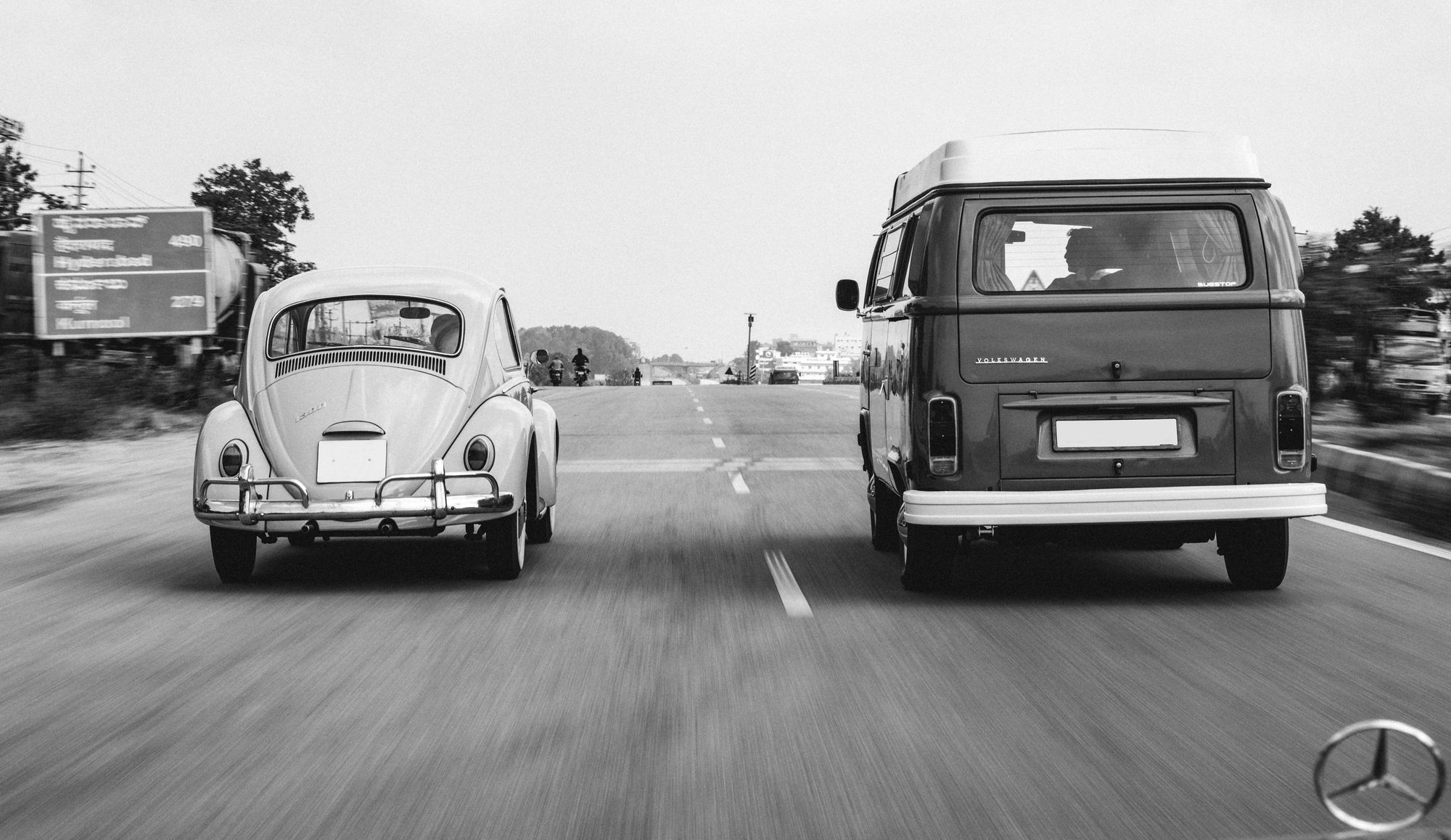 Pavan Kadam is well known in the air-cooled VW circles as a restorer of historic VWs, having owned quite a few himself. All three cars we were driving had been cared for under his watchful eye and should anything have gone wrong, he was the man with the plan.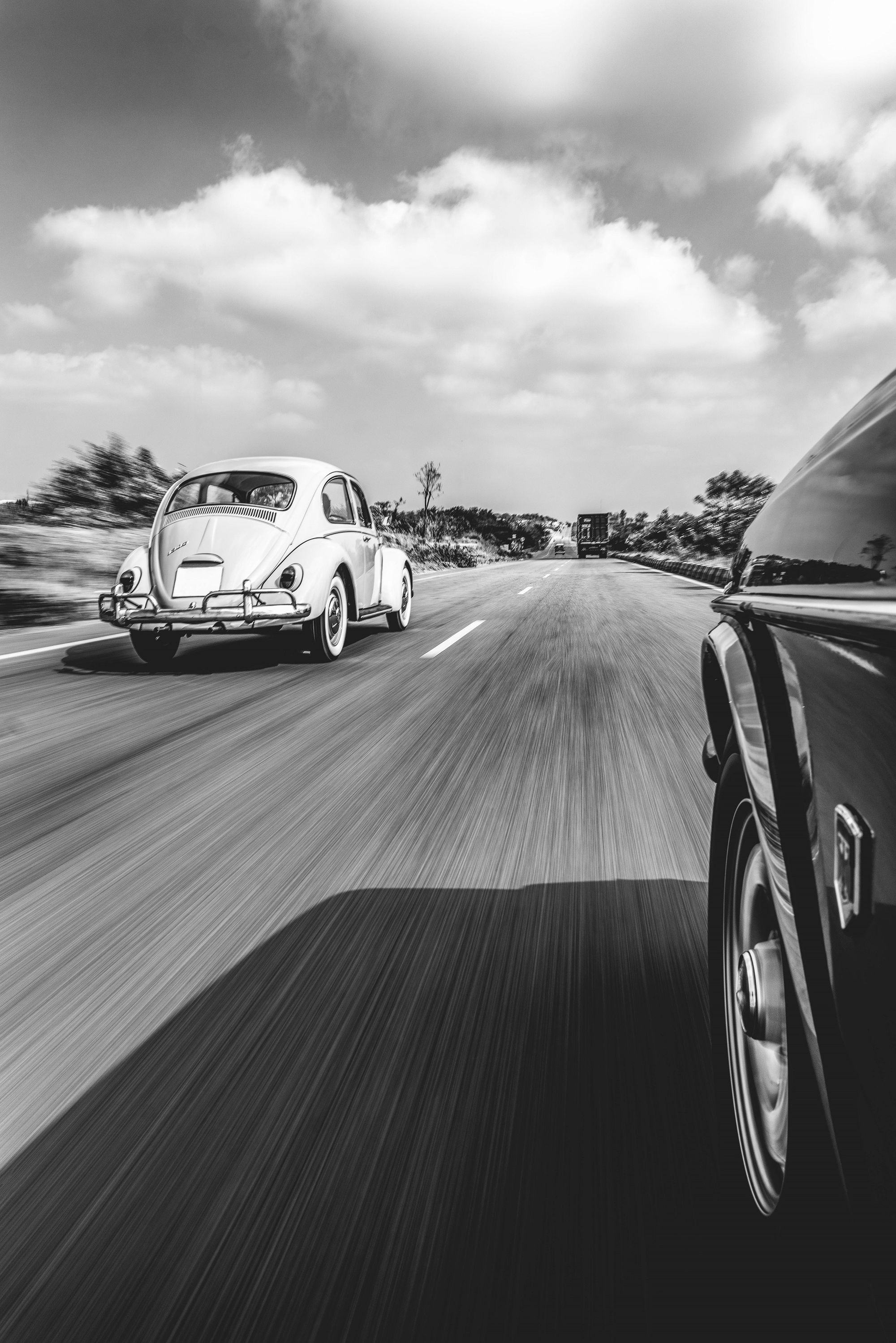 First up, the 1983 Mercedes-Benz 300D was my steed for around 100 miles. A classic three-box executive sedan, the silhouette being one of the first sketches of a car most of us have drawn as a child from the 1980s. Straight lines, pronounced overhangs and a big glasshouse make this a very stately looking car even today.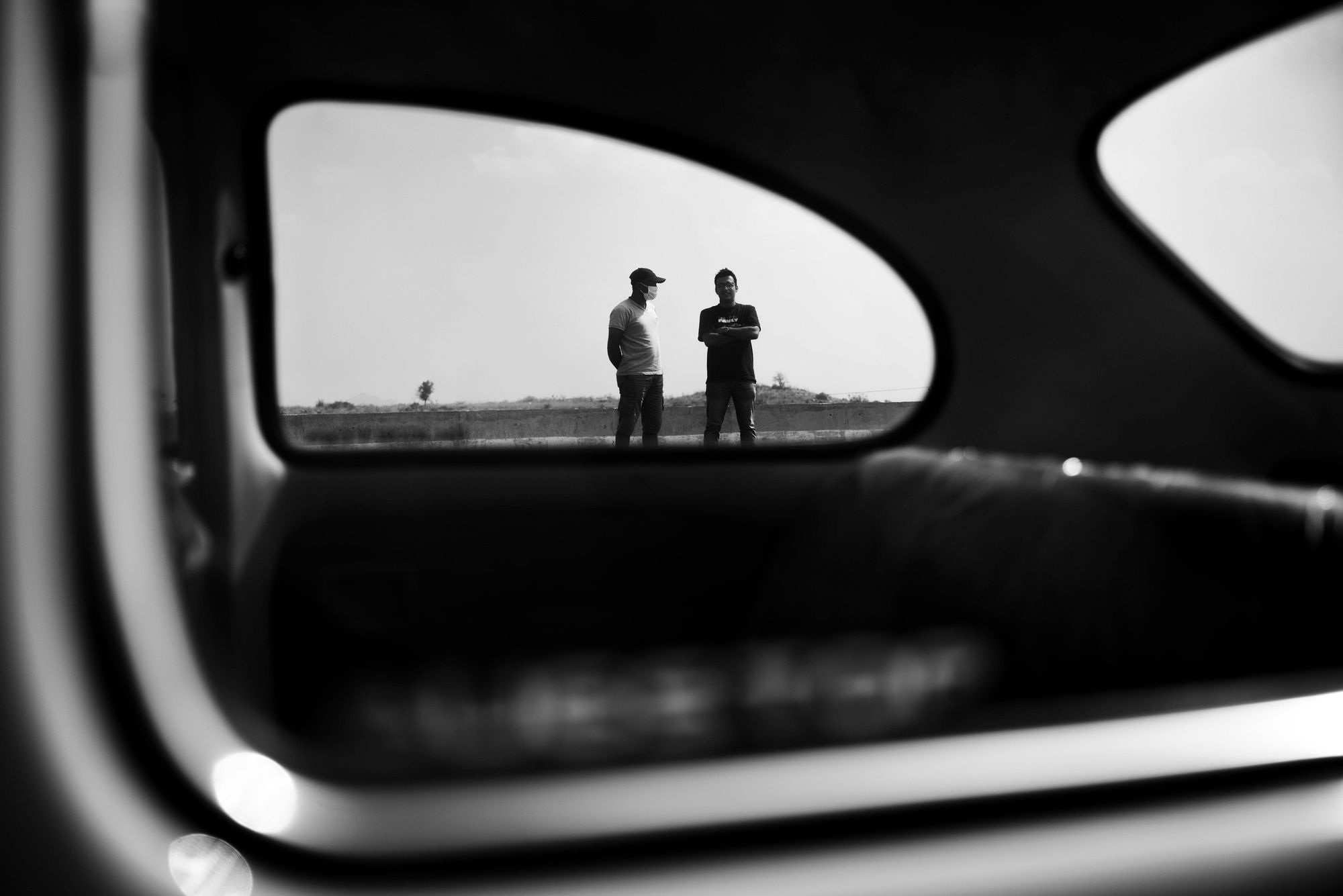 This car is finished in a solid deep blue and is generously spec'd with electric windows, air-conditioning, a sunroof and 'light hole' Bundt alloy wheels. The 3-Litre in-line five diesel, once warm and nicely up to speed, makes quick work of the empty highway while Sanket and I are catching up on conversation, comfortably ensconced in the soft MB-Tex seats.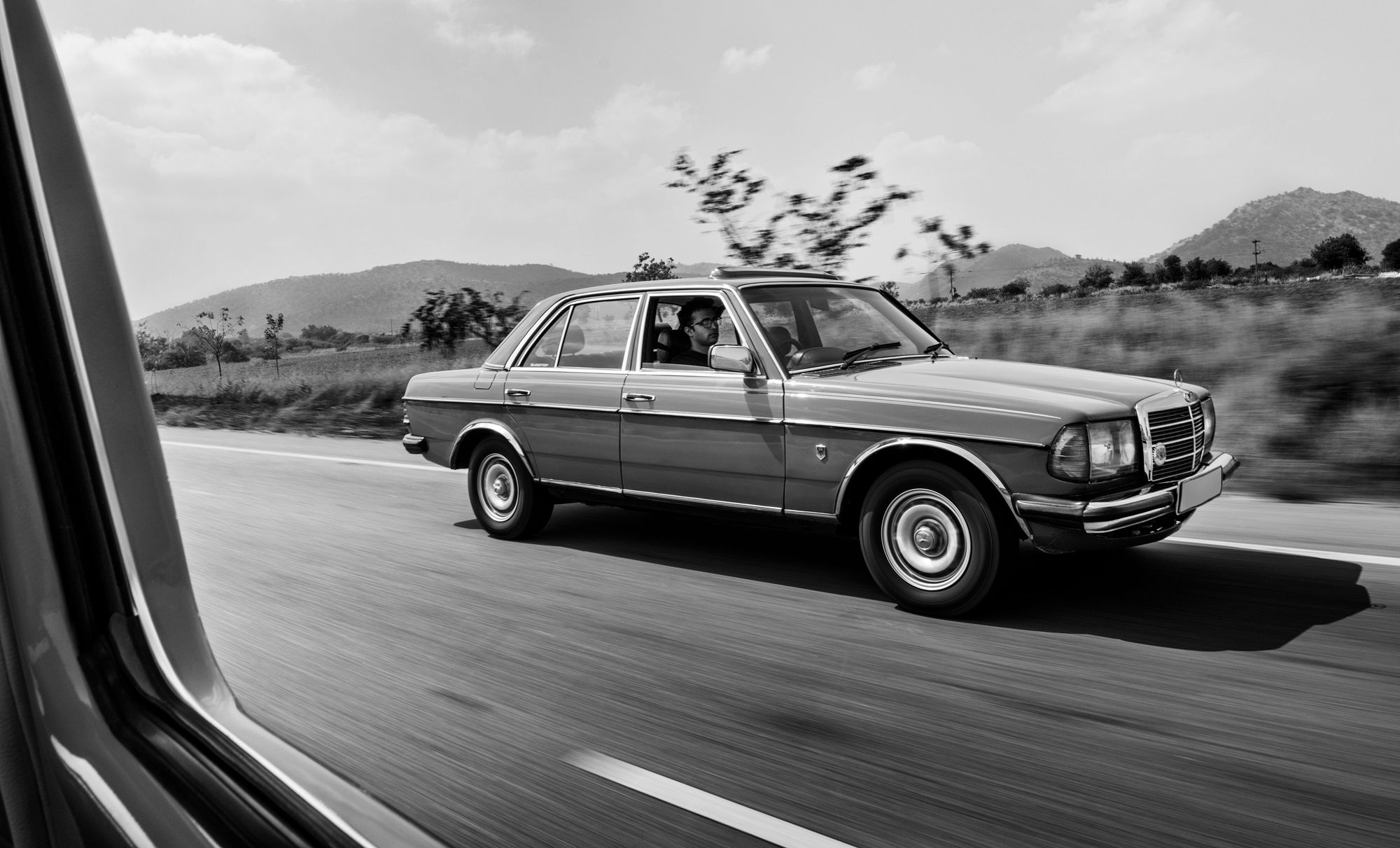 At the 100-mile mark, the sun is already beating down on us and we stop for a quick car swap at a shack selling tender coconuts, by the highway. Time to move onto the next car then.
The 1967 VW Beetle is something I've been very keen to get my hands on. Finished in the original Bahama Blue with tan interiors, the Coker White Wall tyres just complete the classic VW Beetle look.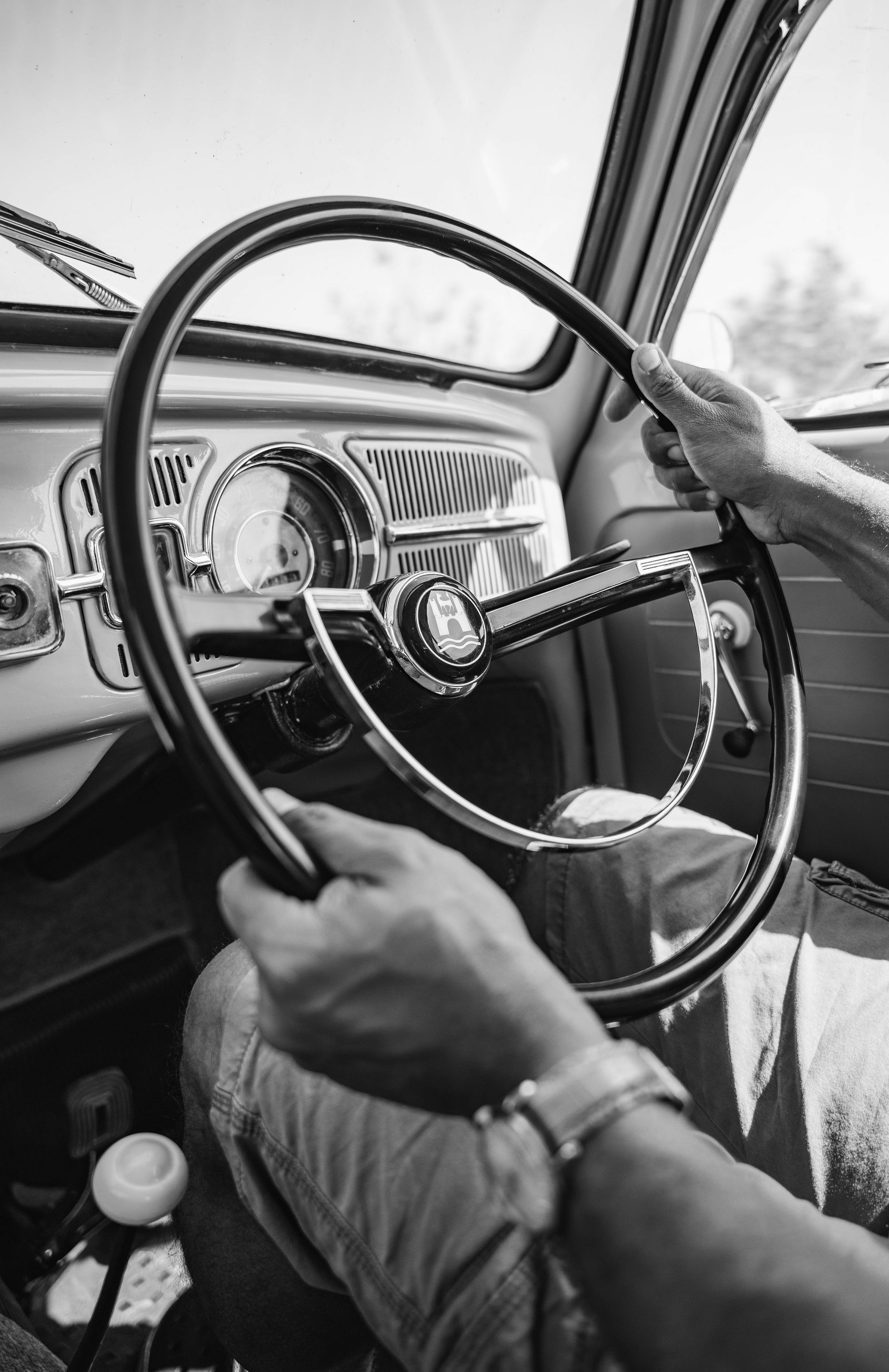 Getting into the cabin, it's immediately apparent how basic it is; the big thin-rimmed steering wheel, the narrow A-pillars, springy seats and slightly cramped footwell all remind you that this car would feel right at home in the 1960s.
The air-cooled flat-four is peppy and the short gearing means you get up to speed in no time. Relatively.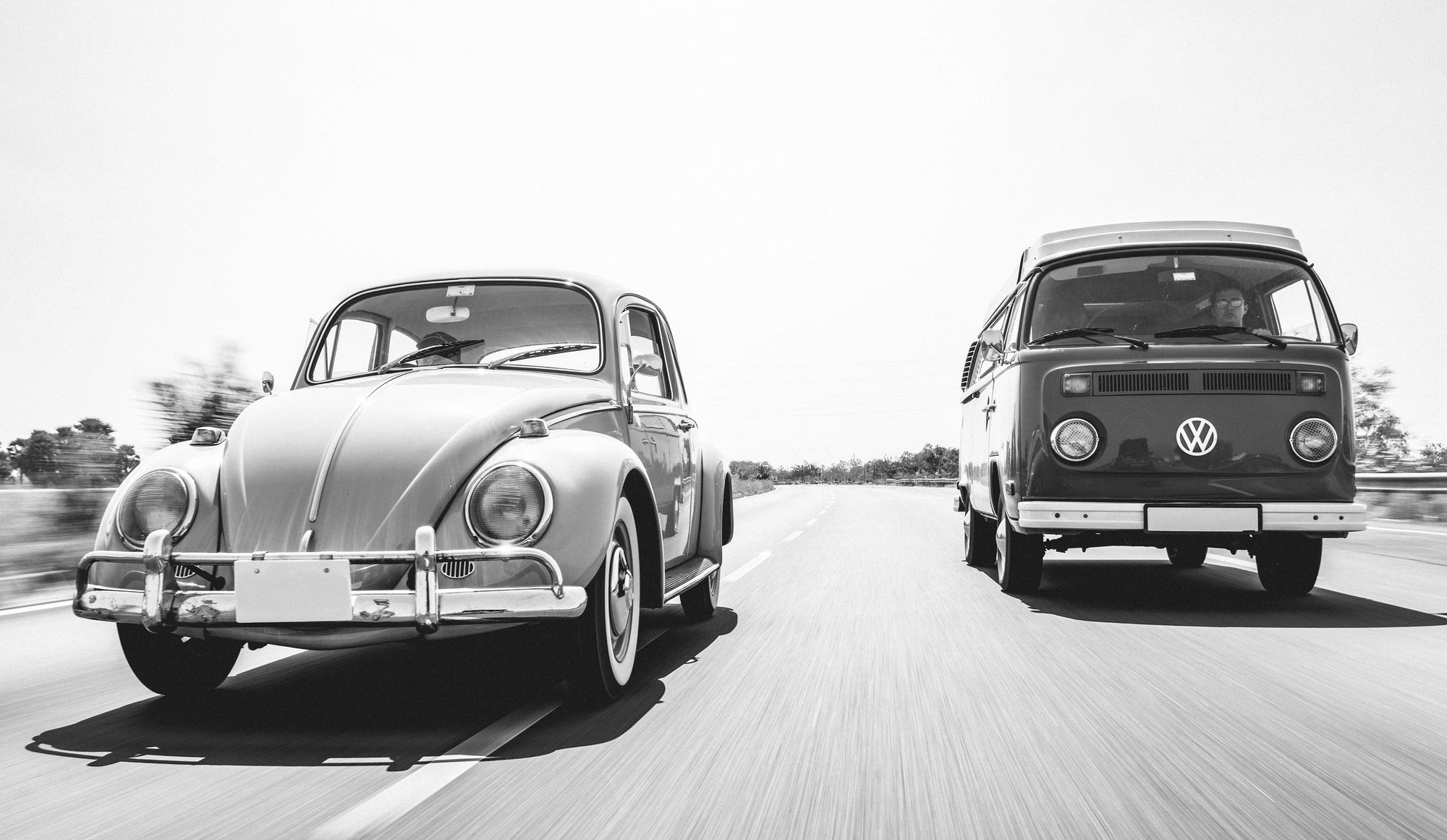 It definitely 'feels' the fastest despite having the smallest engine of this trio.
Despite it being mid-day, the cabin is cool with a blast of fresh air directed straight at me via the quarter windows. The engine is thrumming smoothly behind me while comfortably cruising at 50mph (80 km/h). This car exudes happiness both from within and out, with scores of locals smiling and waving as I drove past them.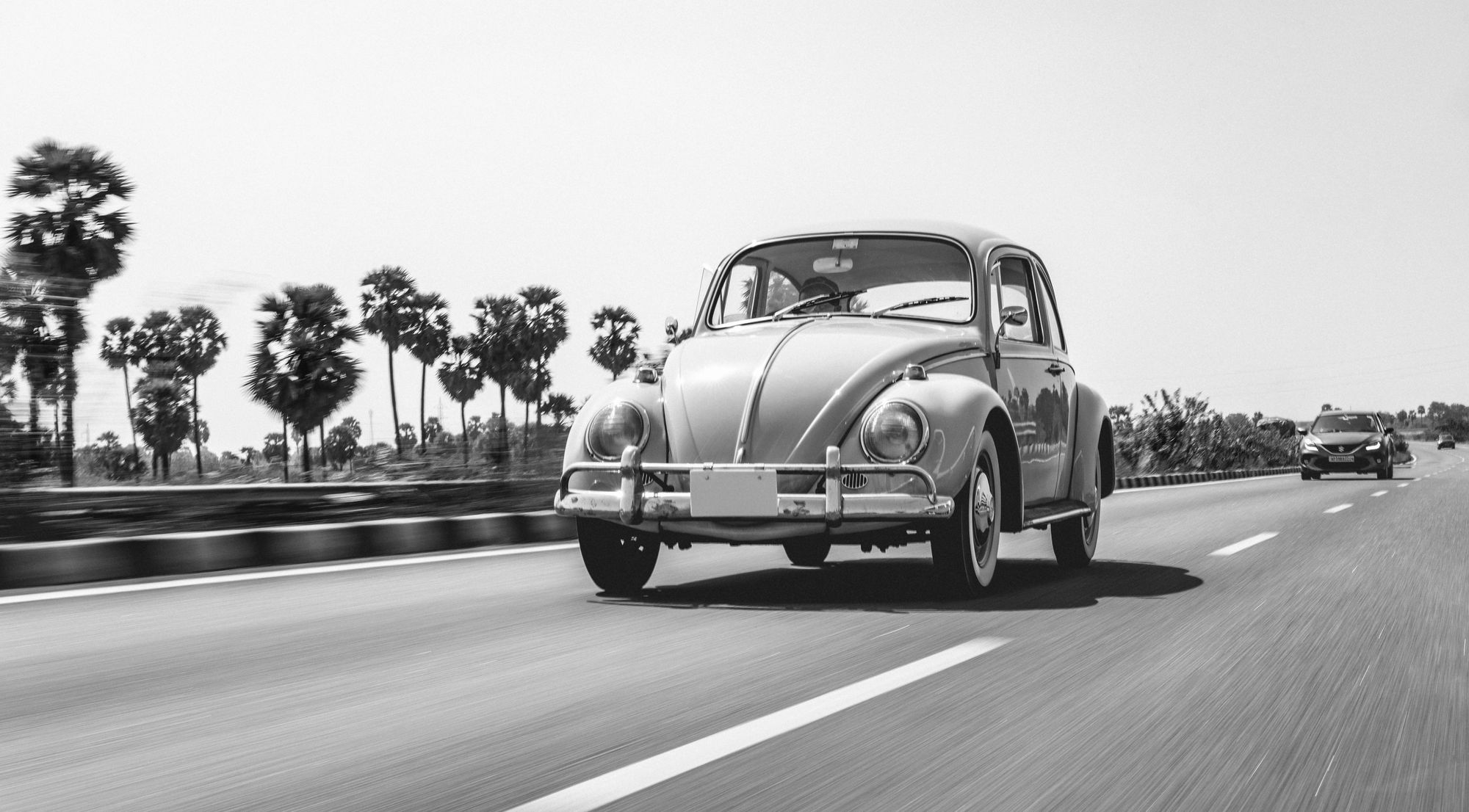 Save the best for last they say, and I chose to switch to the VW T2 just a few miles after passing the Kia Production facility near Penukonda village. There's barren landscape all around, littered with boulders of various sizes. The first indications are, strangely, signboards in Korean. The Kia facility is huge and lies right beside the highway, with ancillary production units all around. Kia launched in India with its very popular minivan, the Carnival, with the roots of the design originating in the VW T2 that I was driving.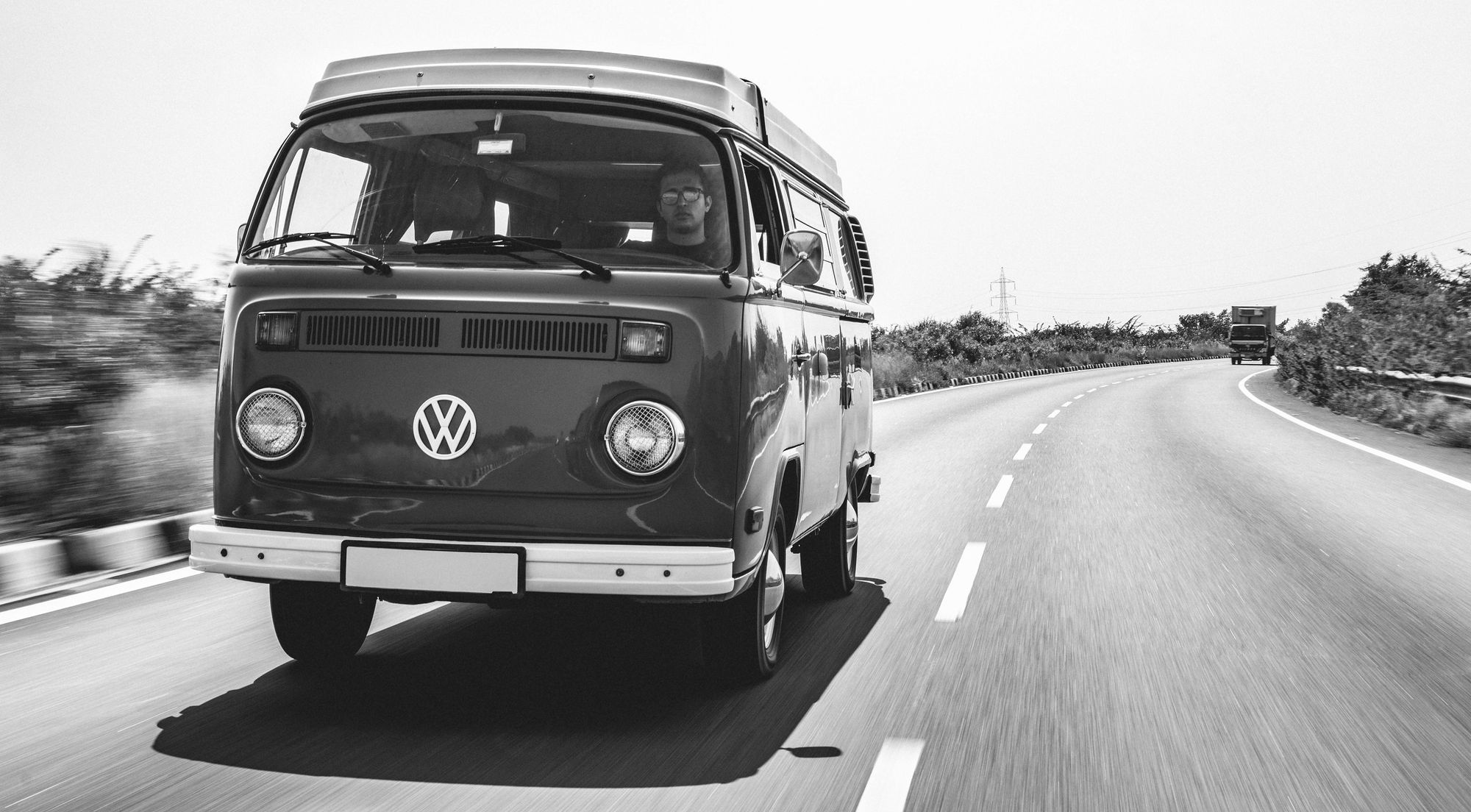 Reorienting myself to the LHD layout, I sit perched high up, above the front axle with the large 'Bay Window' windshield providing an excellent panorama of the world in front of you.
The interior seats are finished in the original Westfalia code 5608 green plaid fabric with the rear of the van housing two mattresses, a sink, a mini fridge, lots of wood paneled storage spaces and even a 'tent up' top!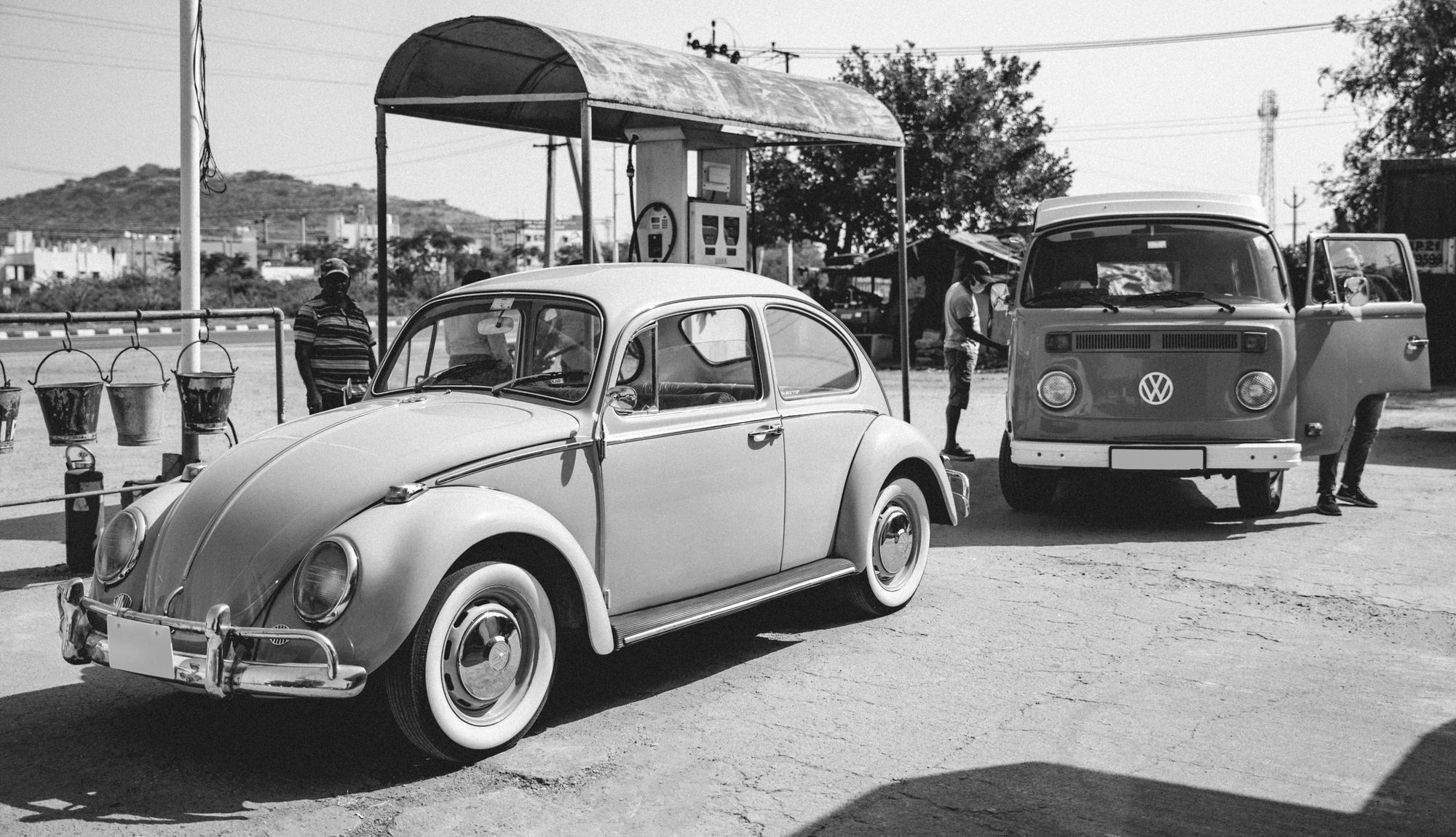 Being the heaviest of the trio, the updated fuel injected engine does well to move this house on wheels. The utility vehicle-like flatly placed steering wheel is beautifully weighted at speed and only in tight maneuvers in the city does it require some good forearm heft!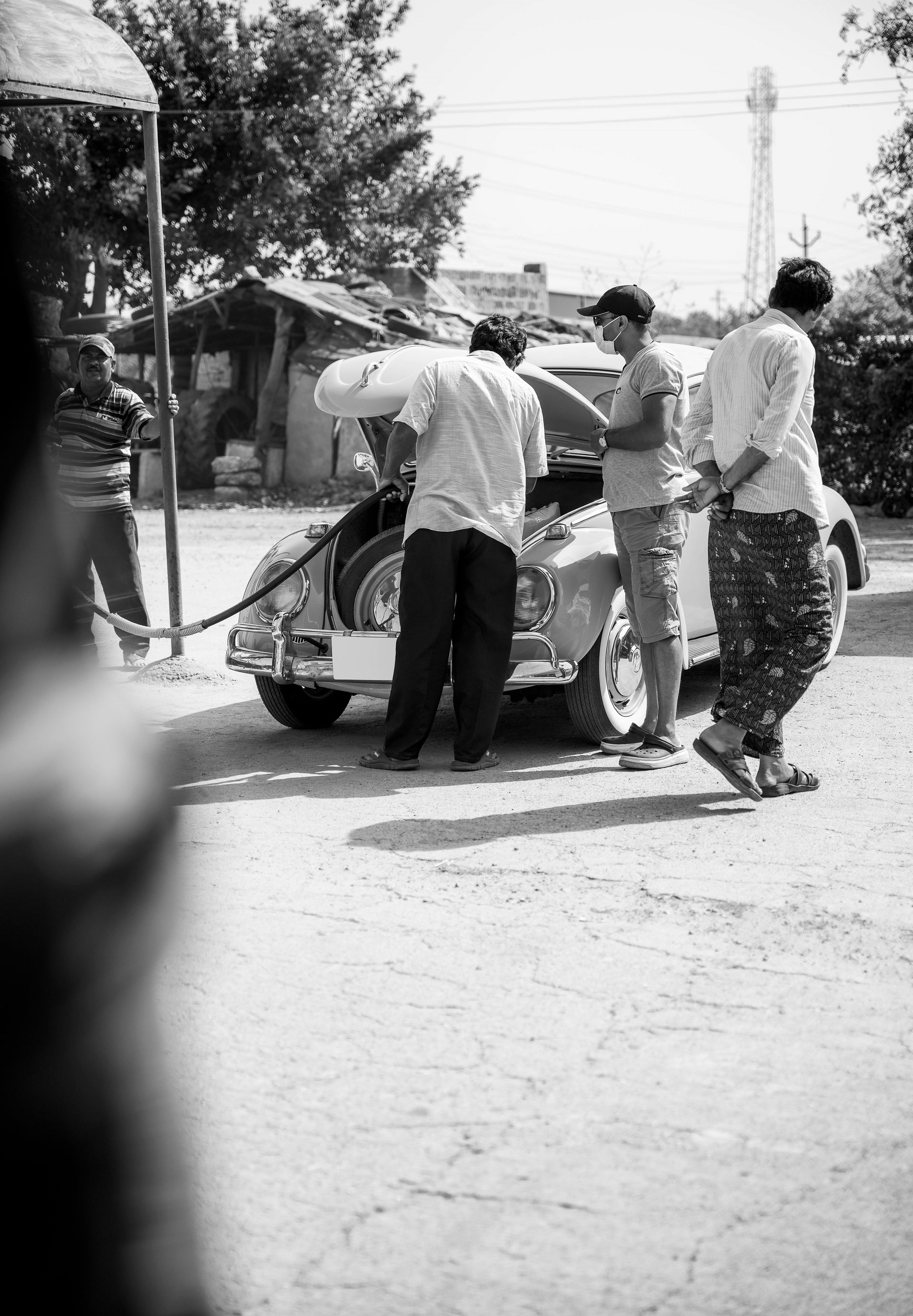 This T2 Westfalia is part of a beautiful collection of VW Vans based in Hyderabad.
Being a VW camper, it's intrinsically cool, very comfortable and can sleep up to four people. Big on space and big on visibility, it definitely is my favourite mile muncher out of this trio.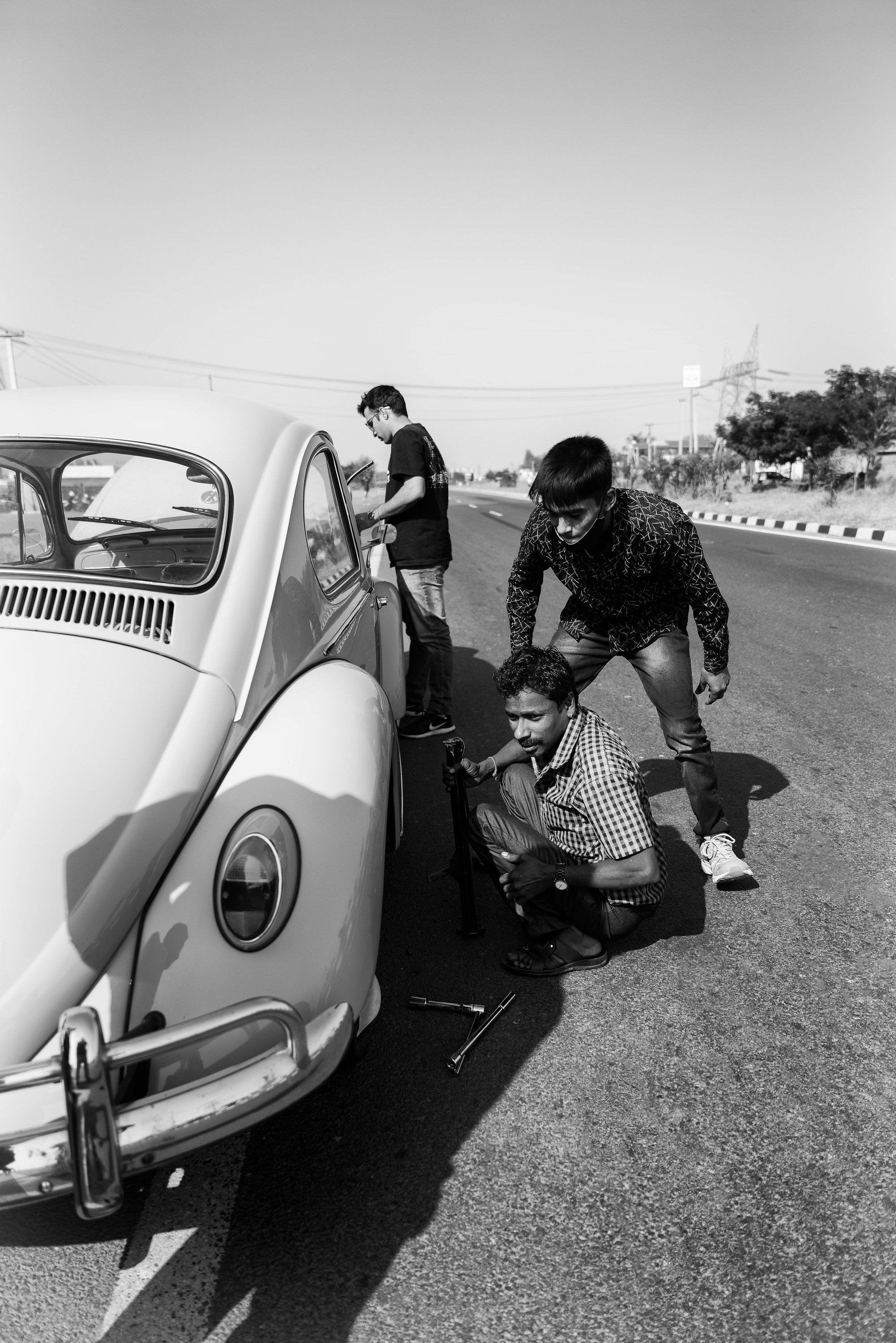 As dusk was upon us, we could see the big city lights beckoning us in the distance.
The evening traffic getting into Hyderabad did well to temporarily scatter our three-car convoy, test our nerves and raise temperatures in the cabin, but we quickly regrouped and sped along the famous Nehru Outer Ring Road towards the glimmering lights of the forever home of this trio: Hyderabad.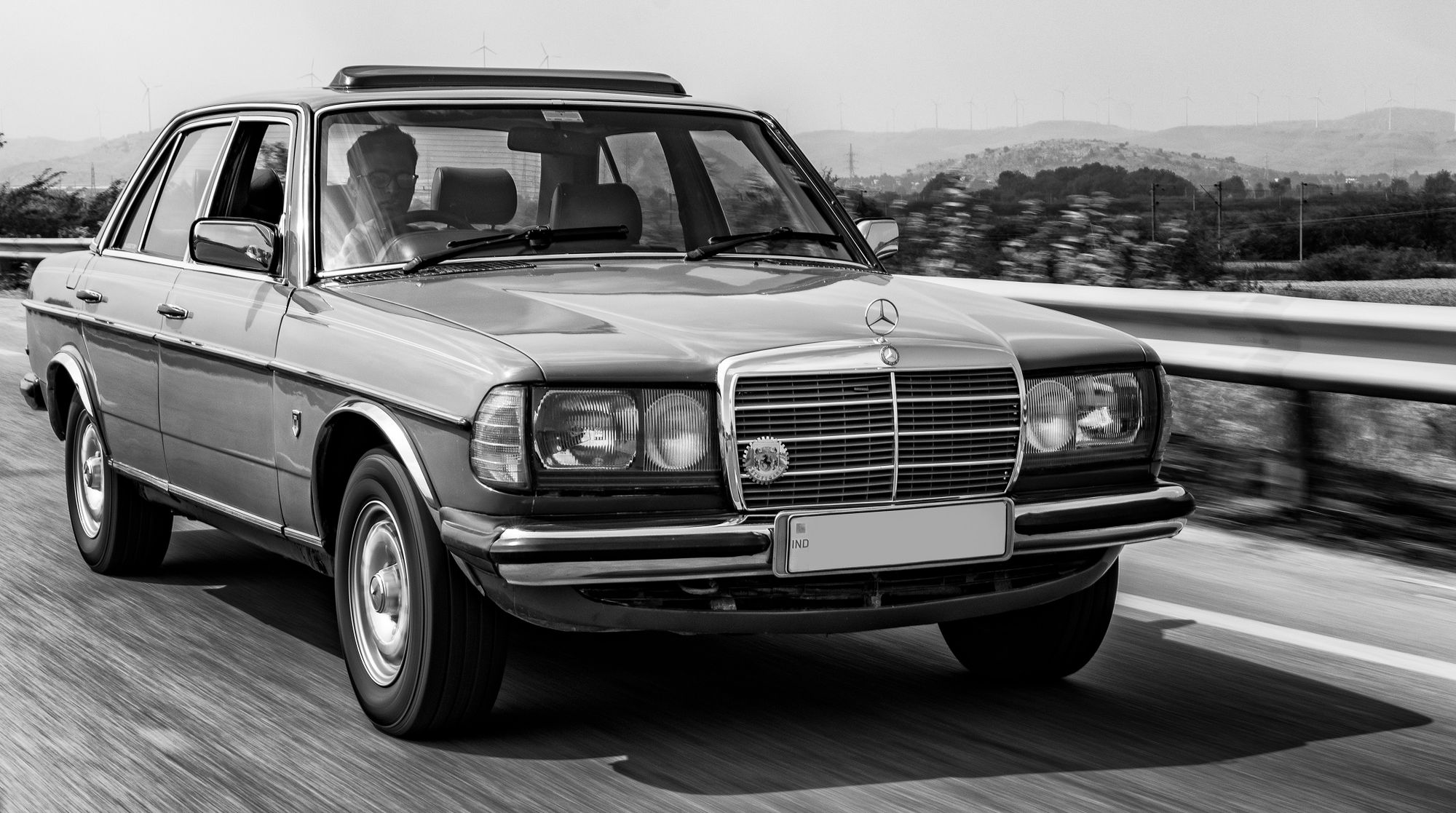 ---
---
Comments
Sign in or become a deRivaz & Ives member to join the conversation.
Just enter your email below to get a log in link.