A Driving Event With A Difference; Should It Be That Way?
Images: Pankaj Motreja & T.R. Raghunandan
Is the Vintage and Classic vehicle enthusiast movement male dominated, at least in India? From the evidence we have on record, namely, the membership profile of the Karnataka Vintage and Classic Car Club, the ownership records of vintage vehicles and the participation of men and women in our events and social media activity relating to historic vehicles, the sober conclusion is that it is indeed, overly male oriented.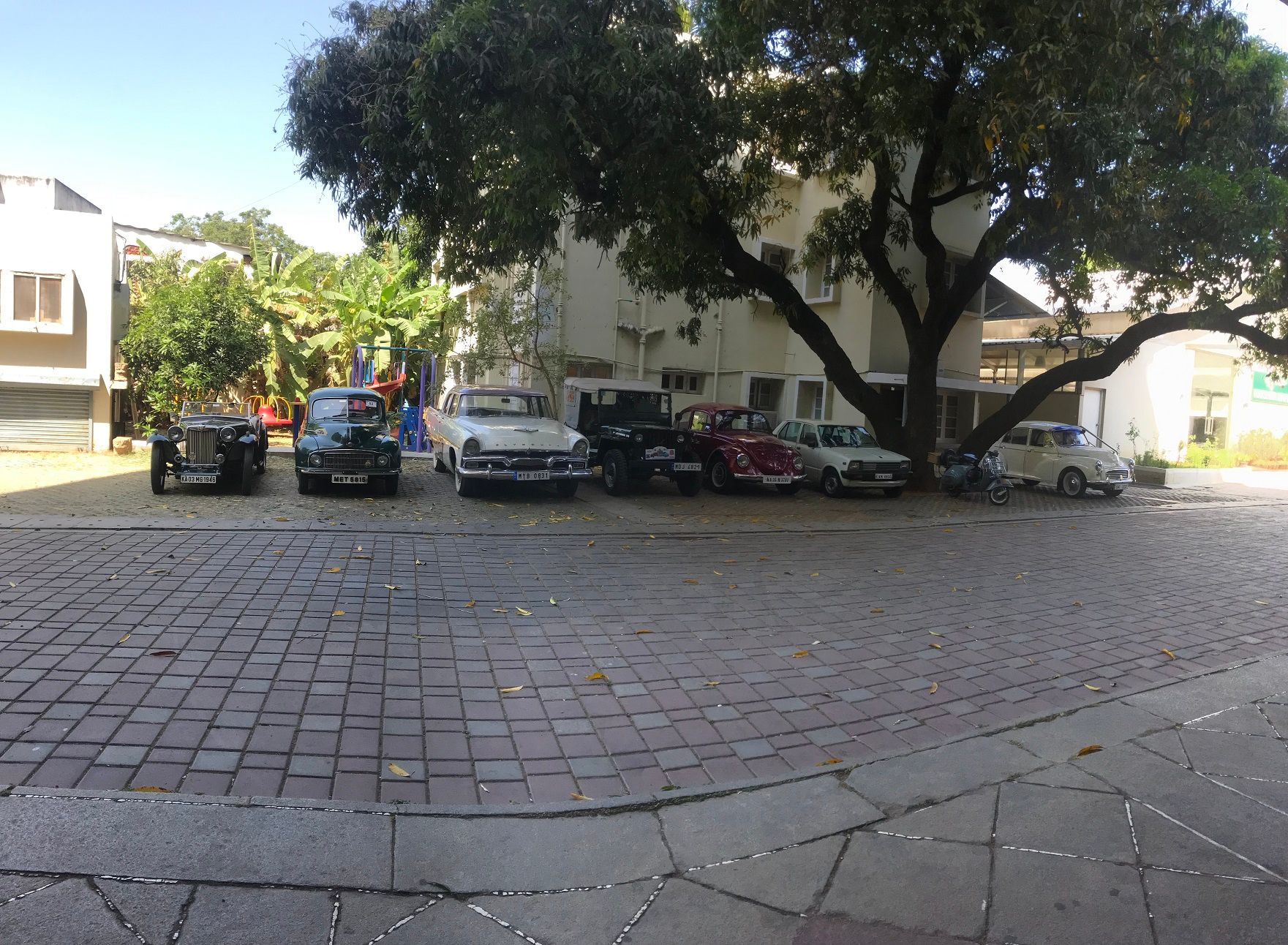 Our club's membership record shows that of the current 284 members, just ten are women; a little over 3.5 percent. While women do drive historic vehicles at our events, they are usually relatives of male club members. The majority of women at our rallies and drives remain passengers and navigators.
Then the next question arises; why is this so? Here, the enquiry strays from hard evidence, to conjecture, again, largely by male enthusiasts. Honourable exceptions apart, it seems as if not many women enjoy restoring, driving, or chatting about classic vehicles.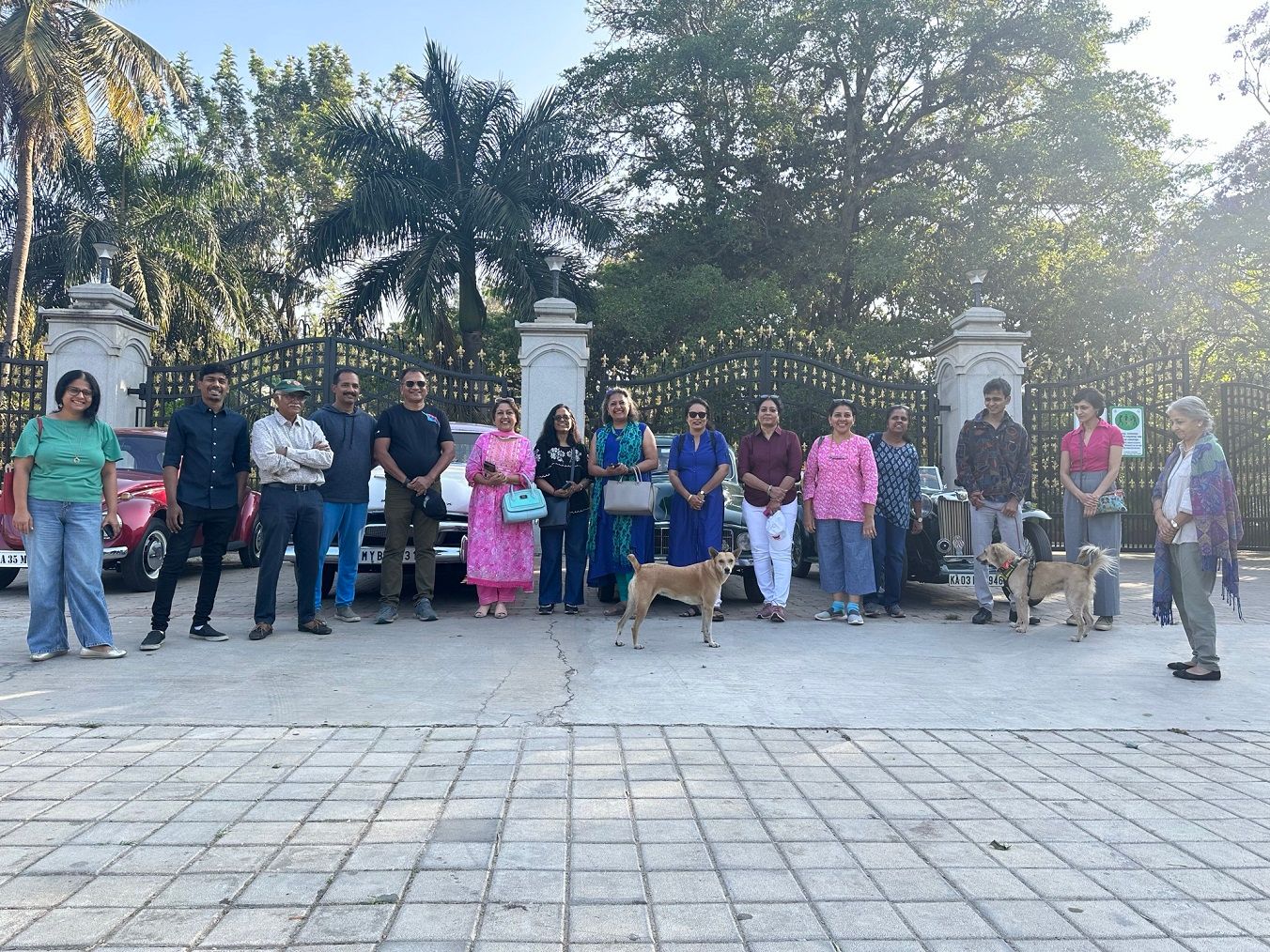 These were troubling thoughts as one contemplated the plan of holding a classic vehicle parade and breakfast meet to observe International Womens' Day. Would we be able to muster up enough participation?
Our misgivings were banished when one was accosted by Priya Chetty Rajagopal. Priya is a live wire, if ever there was one. A woman of many talents and with a breezy and forceful air about her, she is the convenor of HeritageBeku, a collective of citizens interested in the protection and preservation of Bangalore City's heritage.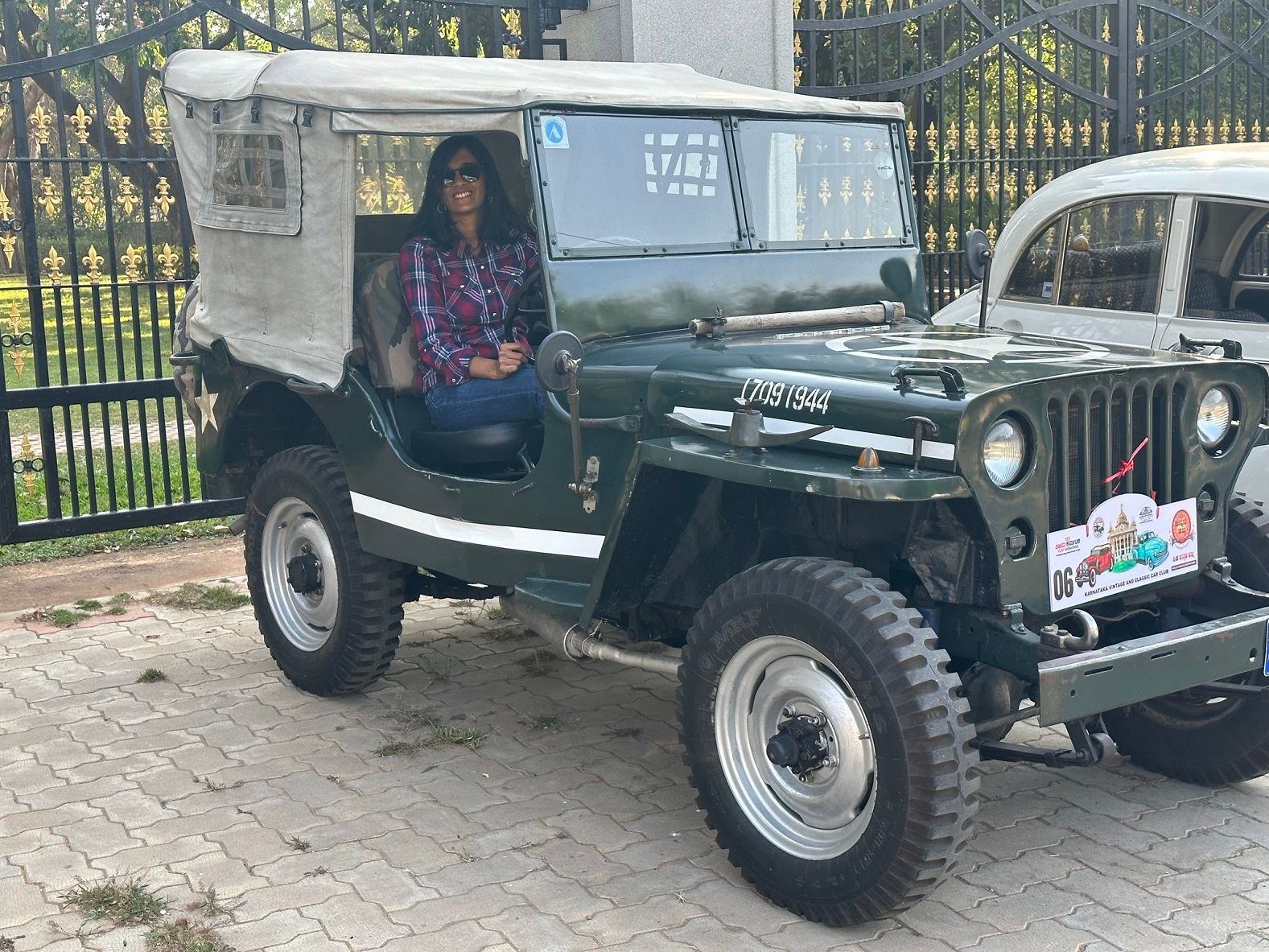 A dog lover, Priya also is the guiding light for the Cubbon Park's Doggie Park, a protected area within Bangalore's Green lung, where dogs can run unhindered. "Let's call it the 'In the Driver's Seat' drive," said Priya, as she roped in the Bangalore Chamber of Industries and Commerce to support the event and chivvied us into action, leaving us with the task of arranging for the vehicles and muster as many women drivers as we could manage.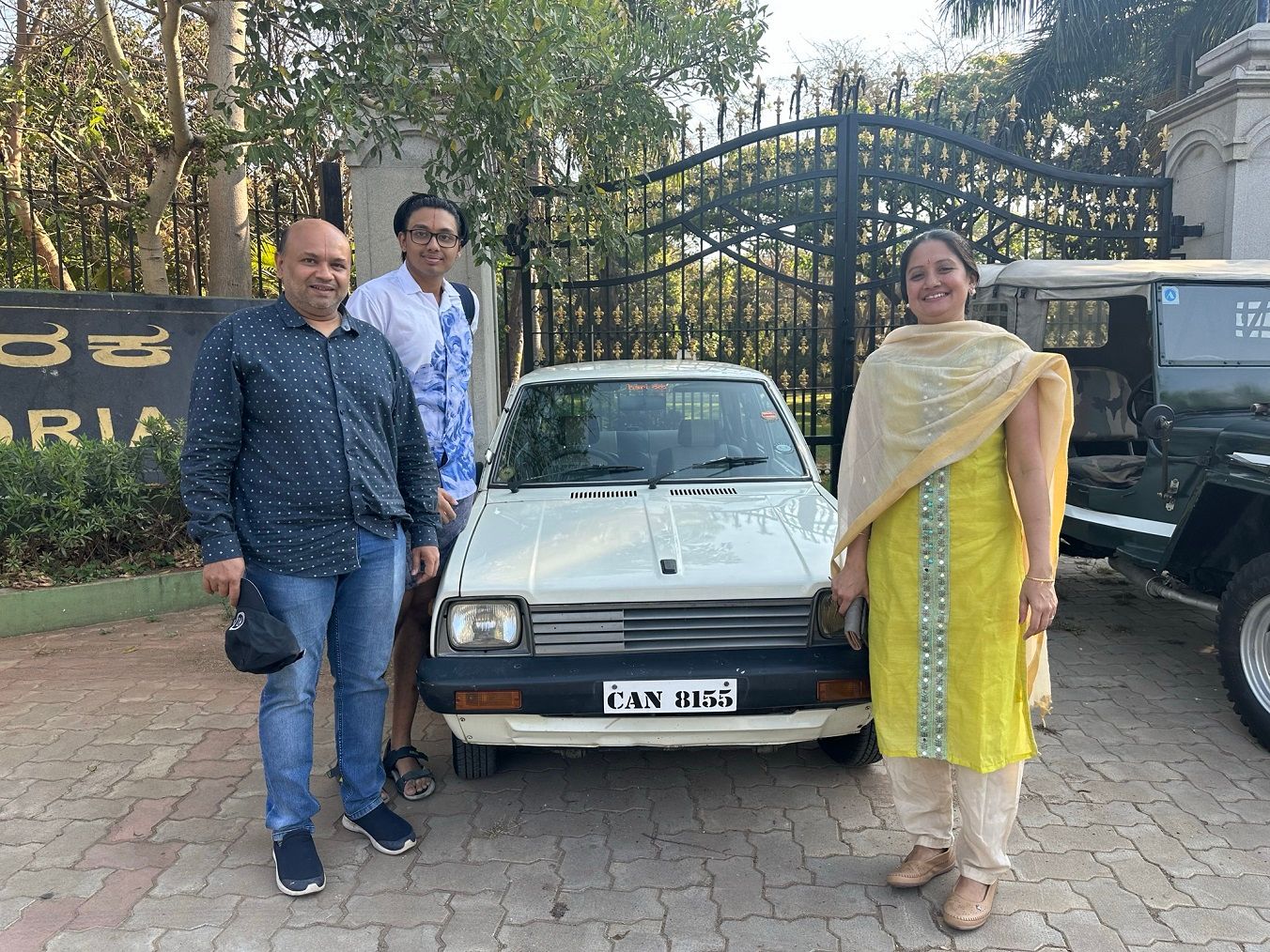 That was no easy task at short notice. We immediately reached out to our younger women participants who regularly drive classic cars and bikes at our events. Sadly, all of them were caught up in end-semester projects and exams, so they could not turn up. Calls for action to the members were met with near silence.
"Let's launch an online activity," said Pankaj, our Executive Committee member in charge of social media. Let's ask our members to post pictures of the women in their lives, along with classic vehicles.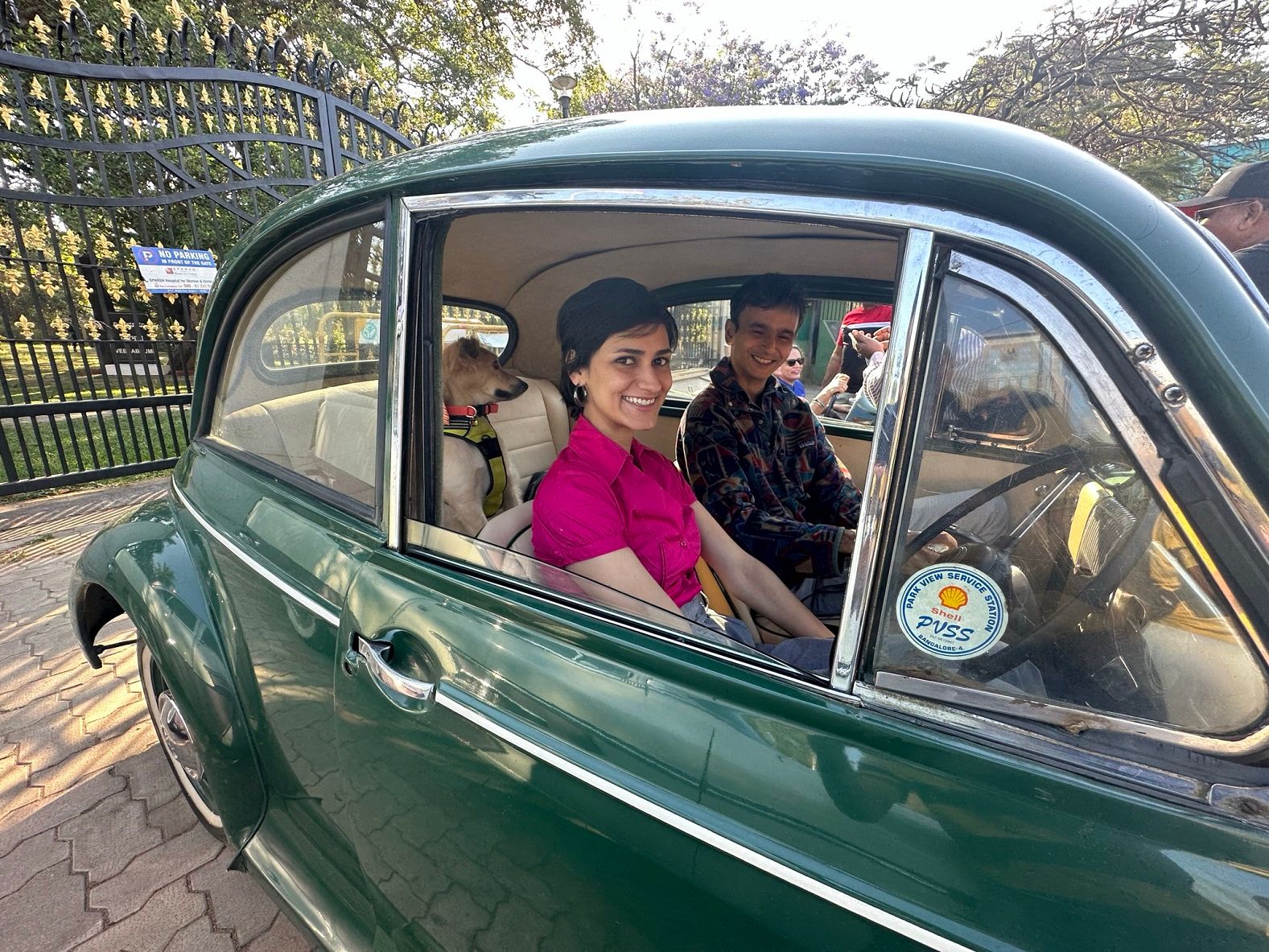 We hit a jackpot. In a couple of days, we had over a hundred pictures of mothers, wives, daughters and grand-daughters with much-loved classics that families used in the past. Clearly, everybody had fond remembrances of journeys in classic vehicles, with their loved ones.
Would that translate into better participation? We finally were able to muster seven cars and a scooter, and five of them were driven by women.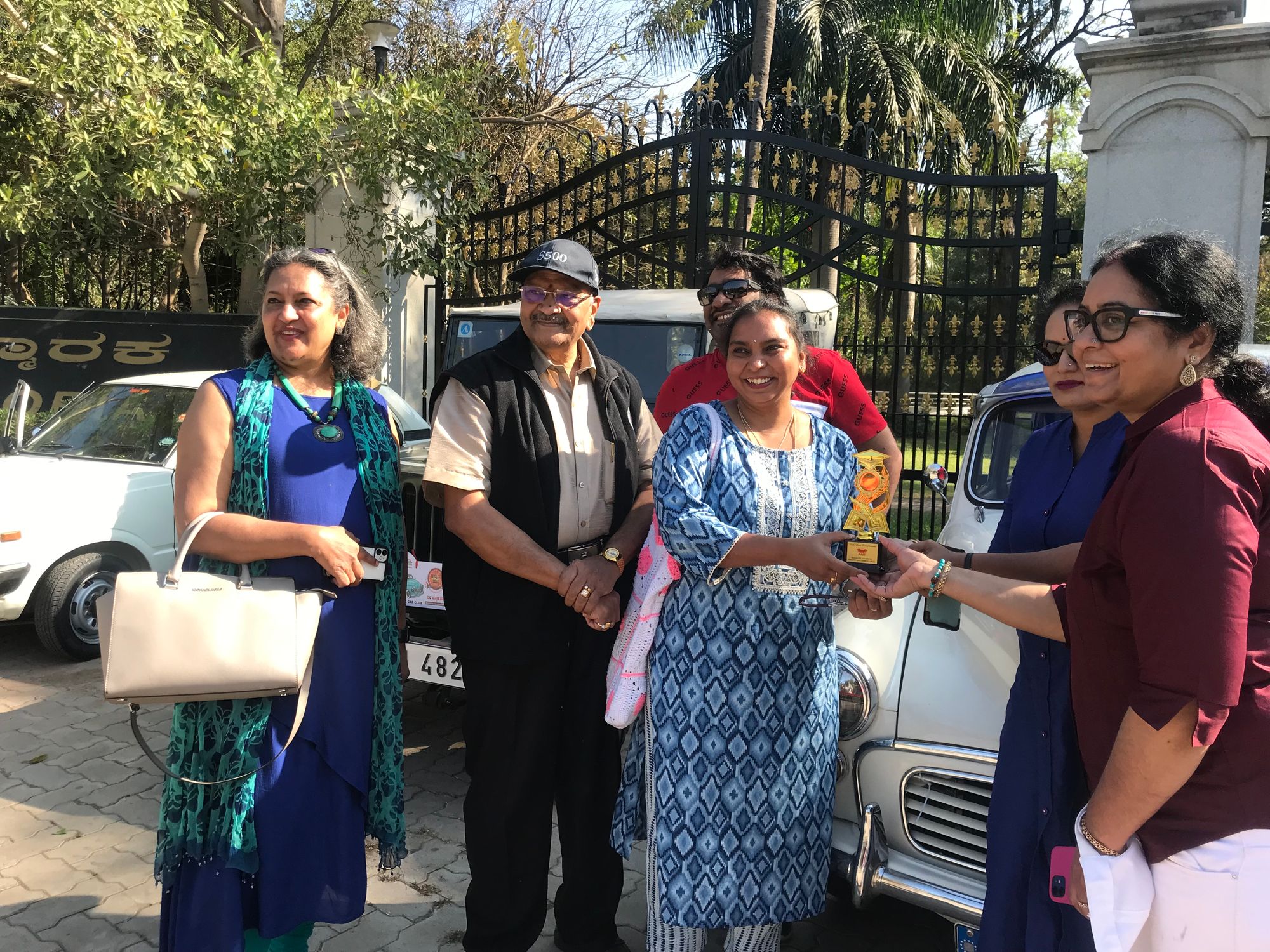 There was Kanya, an IT professional, who drove her father Murali's 1942 Jeep with panache. Biju Cherayat, an artist and Shradha Rungta, who runs a delightful luxury tent camp on the outskirts of Bangalore, drove Pankaj Motreja's 1968 Volkswagen Beetle. Our member Arun Vasudevan's sister, Asha, took leave from her job as a School Principal to drive Arun's 1985 Maruti SS80.
Our former Treasurer Subramony's daughter Anupama, drove her 1951 Morris Minor. And Jayati Sanan, who is new to Bangalore but has great experience in driving in the Himalayas where she lives, drove my wife's 1950 Morris Minor. It goes without saying that the women who drove these historic vehicles without experiencing them in the past were excellent drivers who took to them naturally.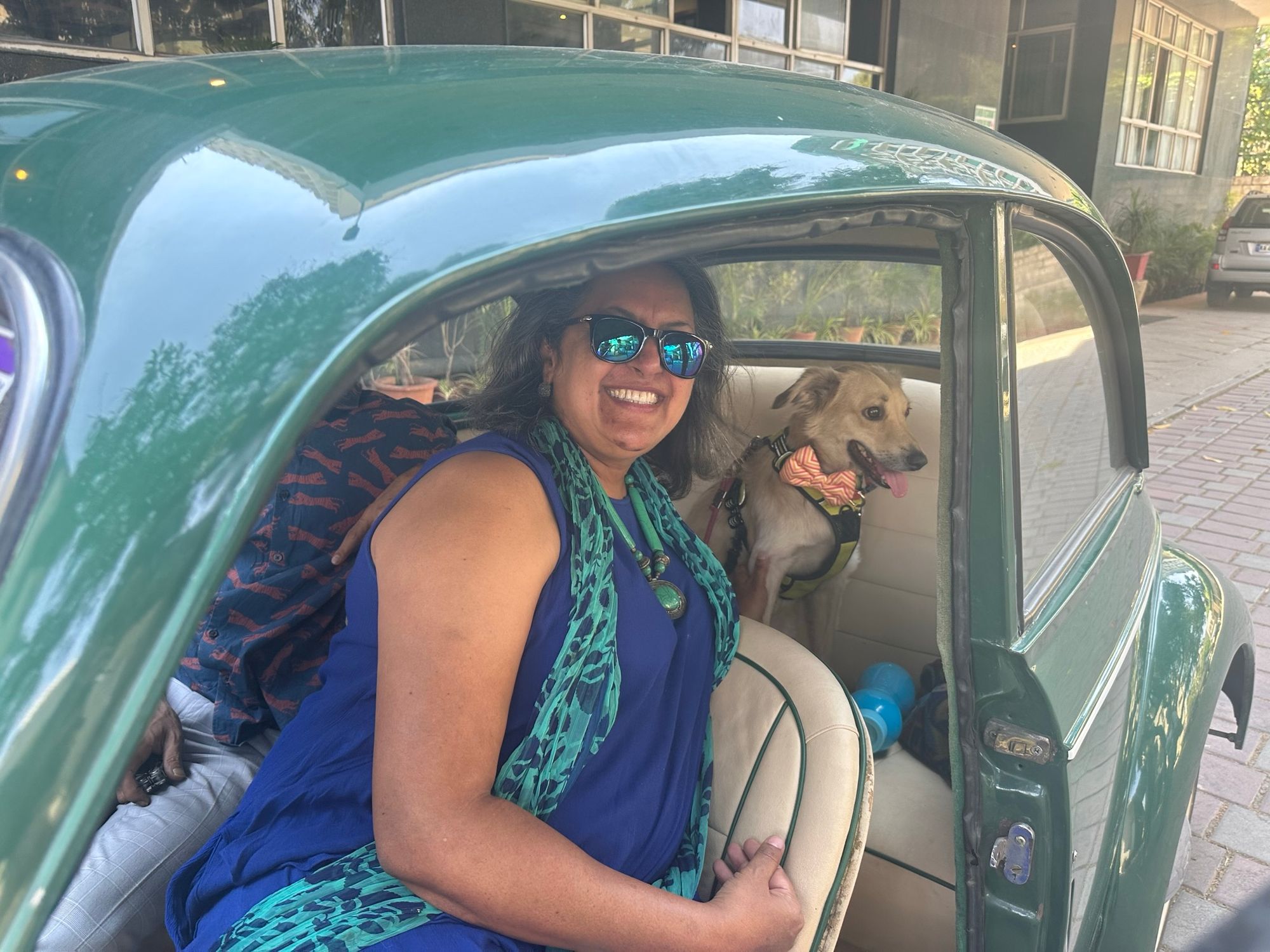 Kedar, an Executive Committee member of the club, and his daughter Riya rode their beautiful 'Roman Holiday' Vespa. Many women participants from HeritageBeku and BCIC rode in our Executive Committee member Christopher Rodricks' American road Yacht, a 1956 Plymouth Belvedere (piloted by his team members Dwayne and Rohit), and with Biju and Jayati.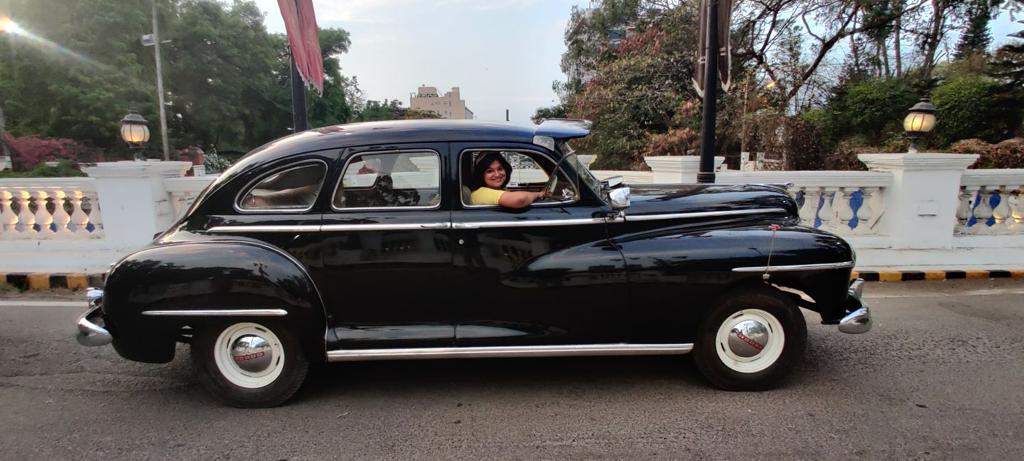 The drive culminated in one of Bangalore's landmark hotels, the Woodlands, where we dug into a steaming South Indian breakfast buffet, hosted by the BCIC. We closed with a guided tour of the Tarun Tahiliani boutique at the Hotel premises, housed in a heritage bungalow.
All in all, given the short notice, it was a thoroughly enjoyable event; one that promises to be part of KVCCC's annual calendar from here on. Thoroughly encouraging was that the KVCCC received many enquiries for membership from women who attended the meet.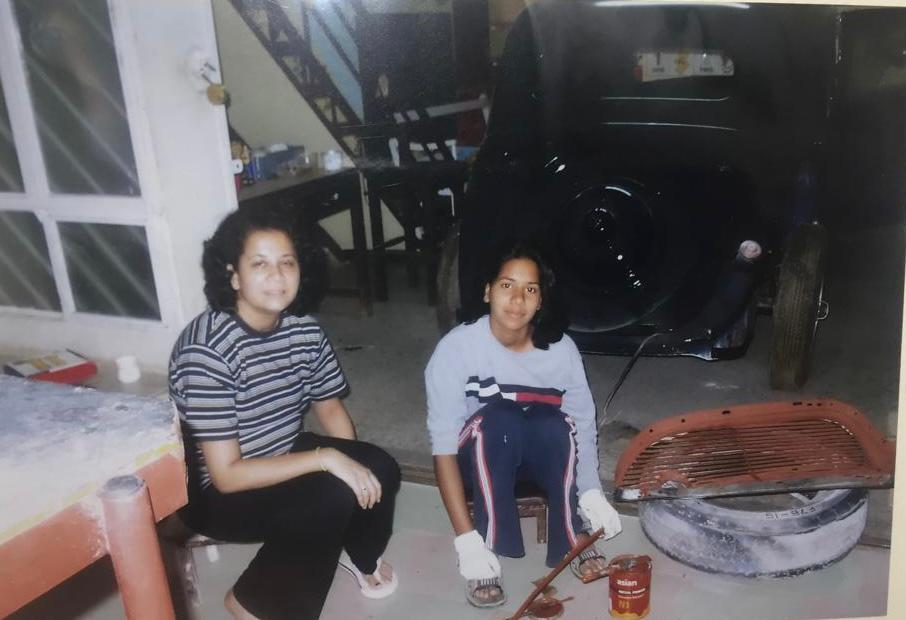 They didn't own classics as yet but were enthused with the idea of experiencing the hobby. As we drove away, Pankaj, Kedar and I had reason to believe we had made a good start. The future of the hobby lies in such events where one experiences the real thing—driving a historic vehicle—rather than watching a static display. Surely, next time around we will start early, block dates, inform our members well in advance and plan a much longer drive. And we expect wide participation from women drivers in their classics.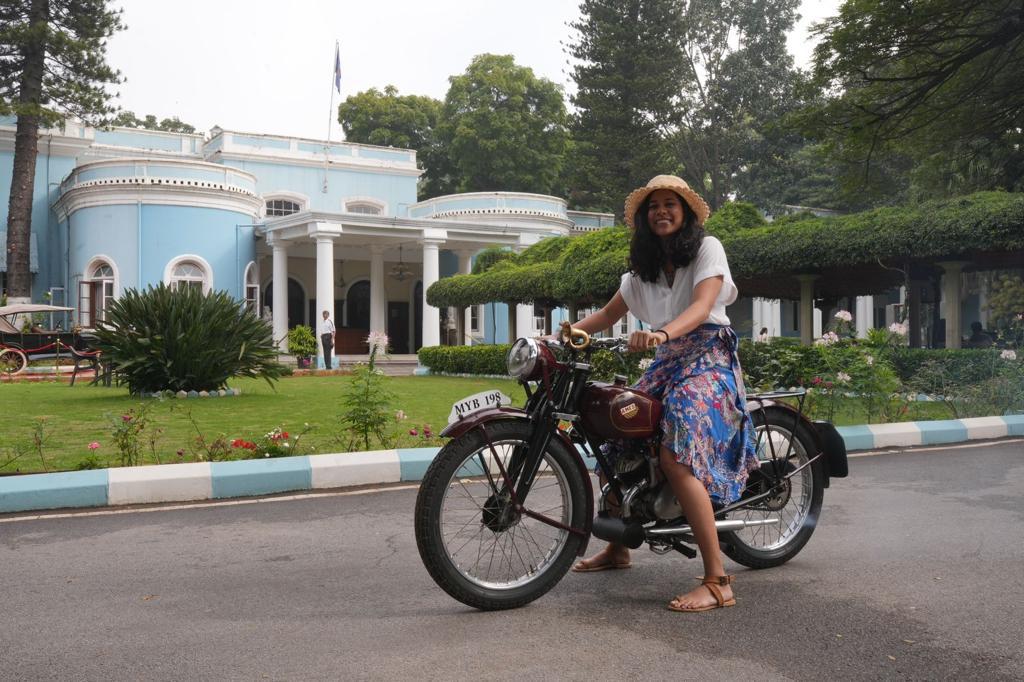 ---
---
Comments
Sign in or become a deRivaz & Ives member to join the conversation.
Just enter your email below to get a log in link.