A Harley-Davidson Electra Glide: The Brand New 45-Year-Old Time Capsule
Images: Artcurial Motorcars/EAS Fotografie
When shopping for a classic (historic?) watch a few years ago at my favourite vintage watch shop in the Madeleine area of Paris, Charlie, the owner, offered a brand new still-in-the-box Zenith manually wound watch from the 1950s. I was stuck on getting a Jaeger-LeCoultre, and which is what I went on to get, letting go of the opportunity to ever own a brand new vintage watch...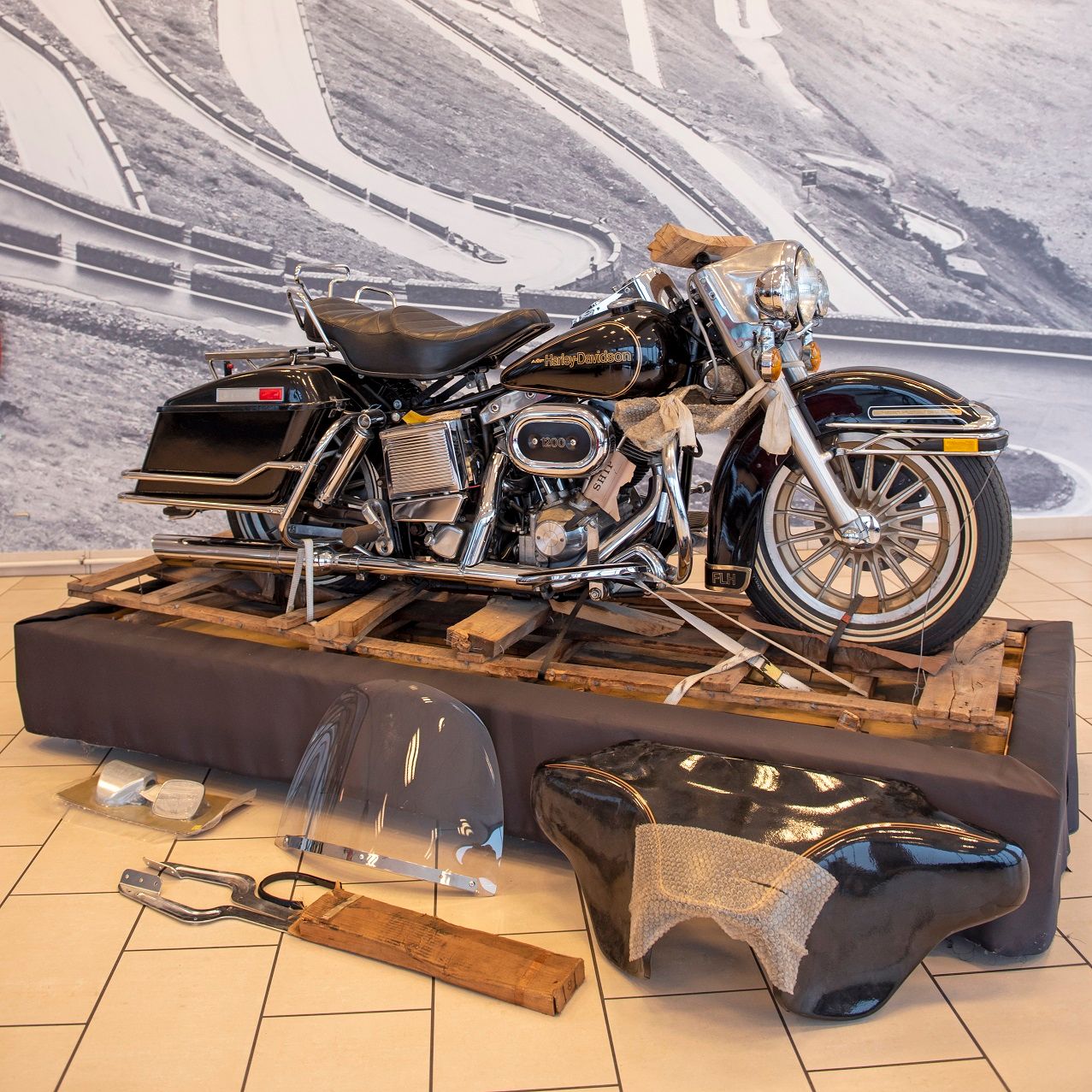 I did go back to Charlie's, but that brand new, untouched Zenith from more than 50 years ago had been picked up by another enthusiast. And that lost opportunity remains one of my greatest regrets.
Well, what would you do if you had had the same opportunity? What would you do if you had had a similar opportunity... with an automobile, a car or a bike?
That opportunity is coming up in early February, at the Artcurial Motorcars' Retromobile auction, when a 00001 mile old—yet, as good as brand new—Harley-Davidson Electra Glide from 1978 is going to come under the hammer.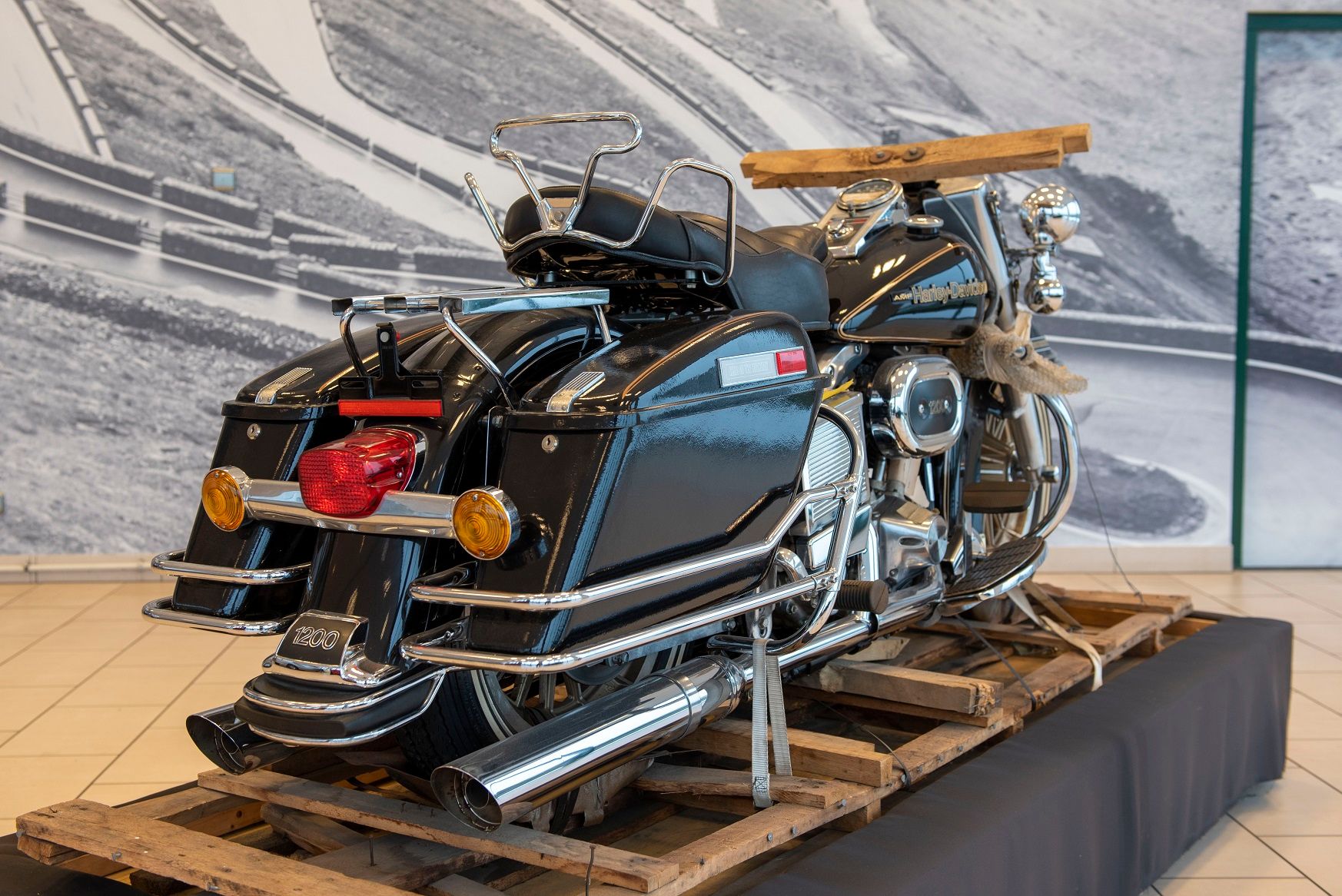 Yes, a 1978 Harley-Davidson Electra Glide 1200 FLH is being offered at the auction, which has never really been 'unboxed'!
Of course, Harley-Davidson needs no introduction to the readers of this magazine, even if they are not motorcycling enthusiasts. Over its 120-year history, Harley-Davidson remains the ultimate American symbol of freedom, of the great outdoors, of an America of unending landscapes where one can cruise with a vibrating rear-view mirror of a V Twin, at full speed!
The Electra Glide is a particularly iconic model from the Milwaukee manufacturer. Fitted with the famous V-twin in its 1343cc version, it belongs to the 'shovelhead' generation, a name taken from the cylinder heads evoking the shape of a shovel.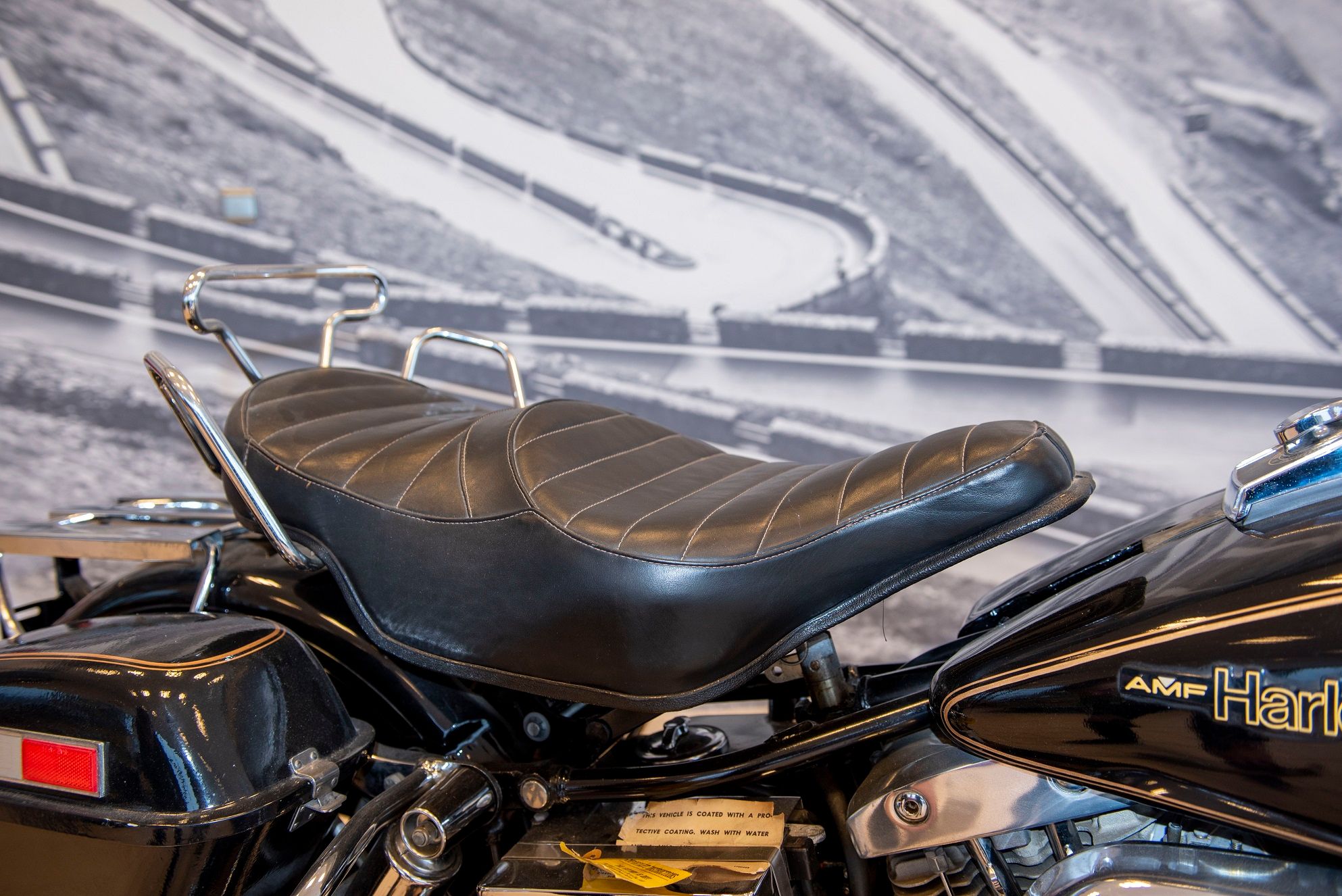 Moreover, the Electra Glide, the first Harley with an electric starter, was the brand's flagship in those years. Launched in 1965 in the touring category, the Electra Glide perpetuated the FL series, which appeared in the range and replaced the Duo Glide. As the first Harley-Davidson to receive an electric starter, it received the Electra moniker.
Initially, it featured the 1212cc Panhead engine used on all the big twins since 1948. The following year, the Shovelhead engine made its appearance. It also displaced 1212cc.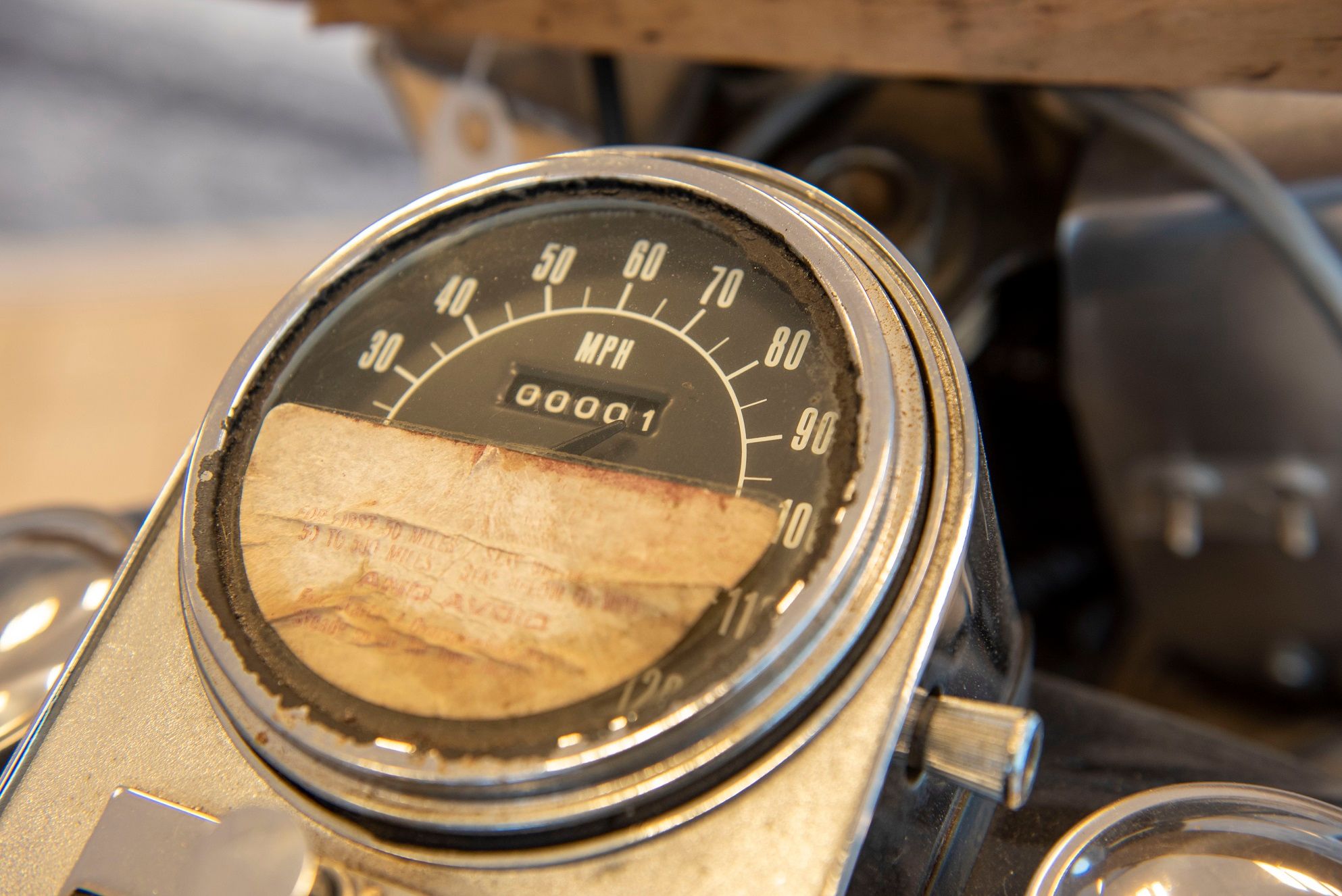 In 1978, a new 1343cc (82 cubic inches, as the Americans prefer labelling it) Shovelhead engine was introduced. By 1981 all Shovelheads were 1343cc, and it wasn't until 1985, when it gave way to the Blockhead engine family (which also was displacing 1343cc).
With the chassis/frame number of 2A27714H8, the untouched Electra Glide that Artcurial is offering has been 'unboxed' just for the photography.
No doubt, this Harley-Davidson Electra Glide 1200 FLH is unique in the world... it is new from stock with its counter displaying 00001 miles!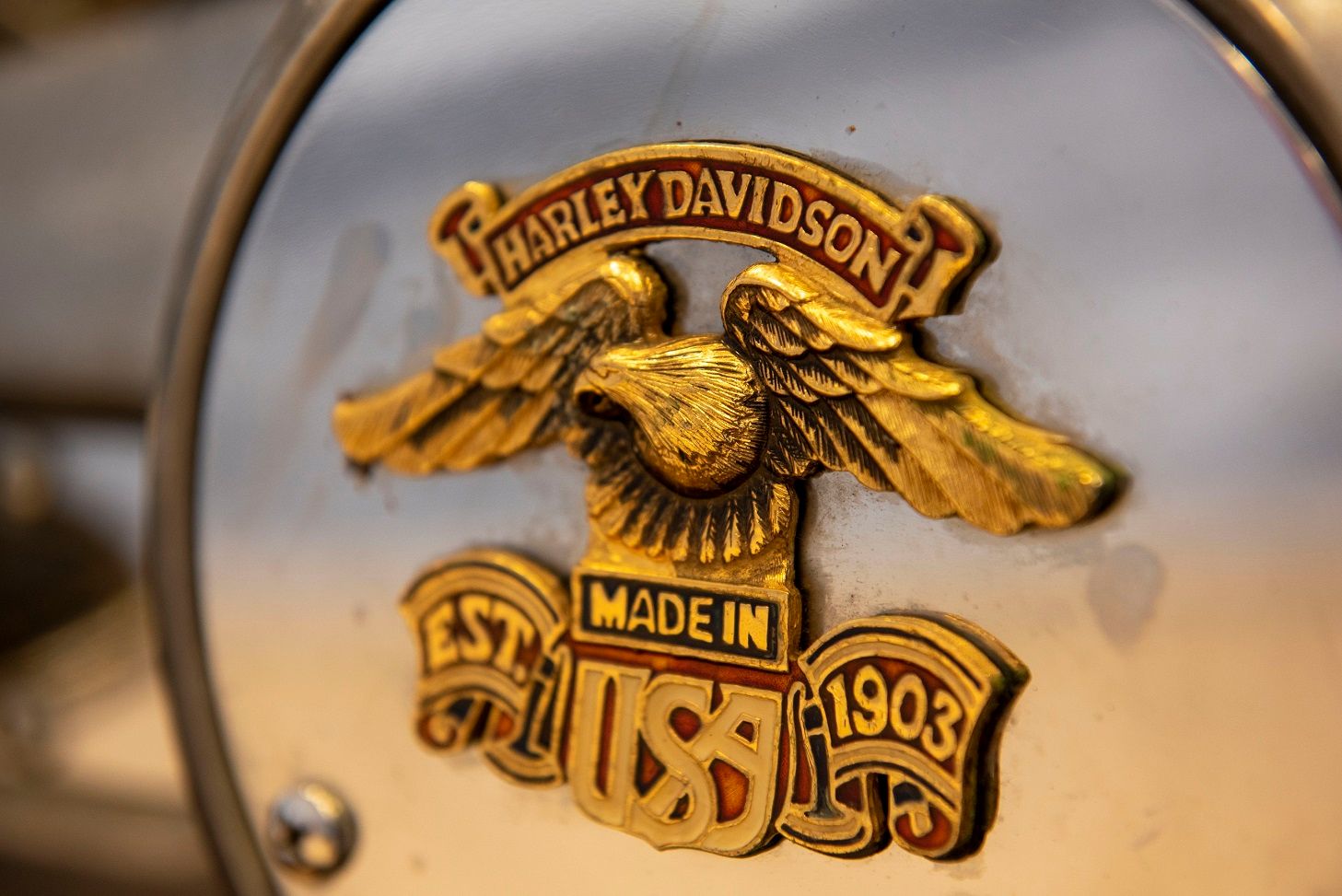 It is impossible to find such an incredibly well-preserved time capsule. It is still on its original wooden pallet by which it was transported from the Milwaukee factory to the distributor. This particular Electra Glide was delivered to Harley-Davidson's El Cajon (California) dealer HD Co.
And it has never been unboxed!
Even its handlebar, delivered disassembled, and supplied with it, has never been mounted on it! All original tags are present. It is simply new, brand new...what more can one say?!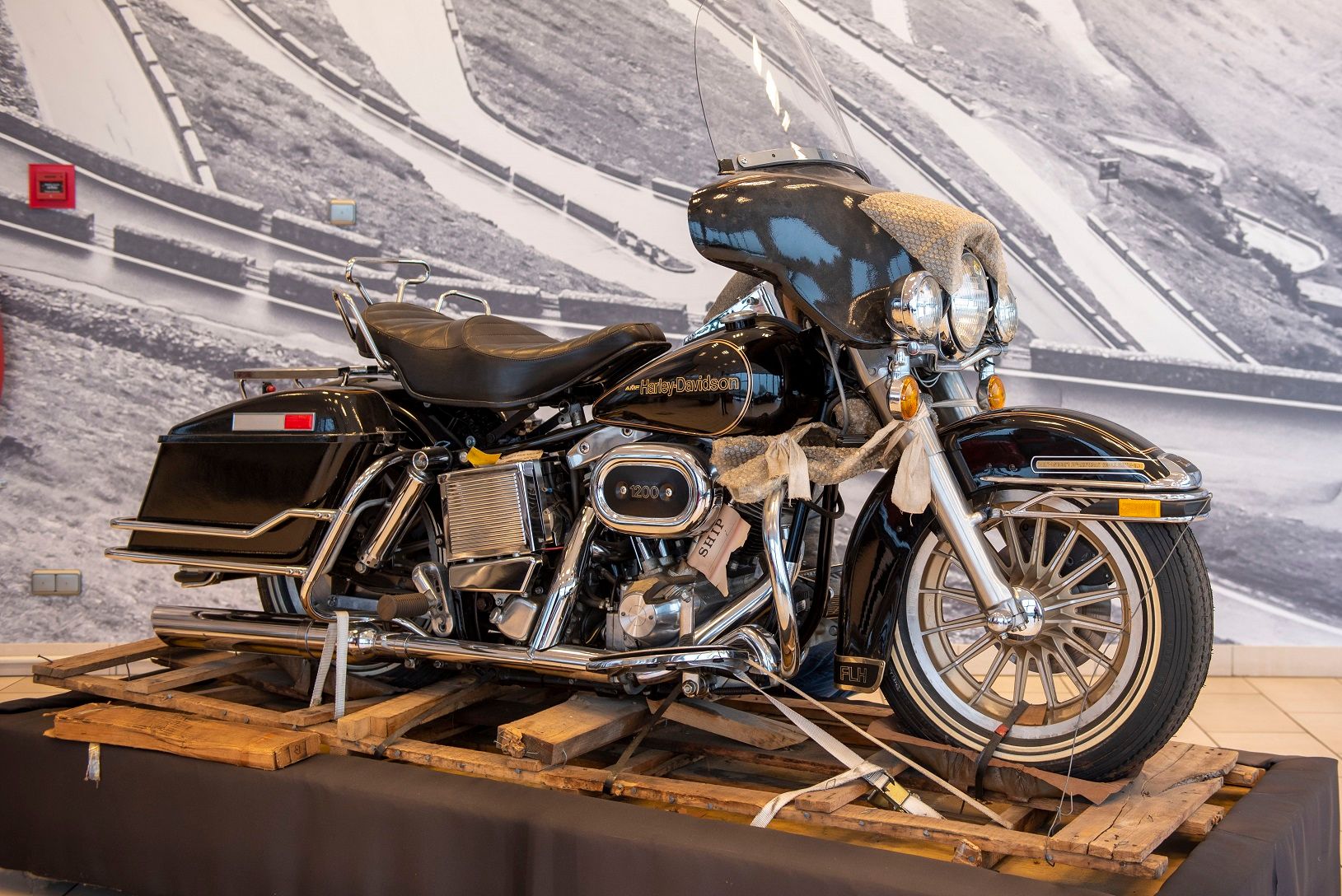 Oh yes, the estimate for the bike is on the higher side—between € 30,000 and 50,000 (Rs 26L to Rs 44L). But that is more than justifiable given the uniqueness of this time machine.
The question to ask is this: would you get this bike?
And if you do, what would you do with it? Leave it in its box? Or have it on display? Or ride it around occasionally for a few very special events? Or just go using it like you would with any recent automotive purchase…?
Write in with your responses below please!
---
---
Comments
Sign in or become a deRivaz & Ives member to join the conversation.
Just enter your email below to get a log in link.