A Morgan Like No Other, Designed For Dirt Tracks And Indian Roads
Images: Courtesy Morgan
If you thought that the classical Morgan sports cars were just too low to be used in India, the specialist carmaker has come up with a solution to that: the Morgan Plus Four CX-T. The Plus Four CX-T is an all-terrain version of its new roadster, which will be produced in a limited number of just eight units. The two-seater seems to be truly equipped for adventure. But then there is a price to that: over €200,000 (Rs 1.7 crores)!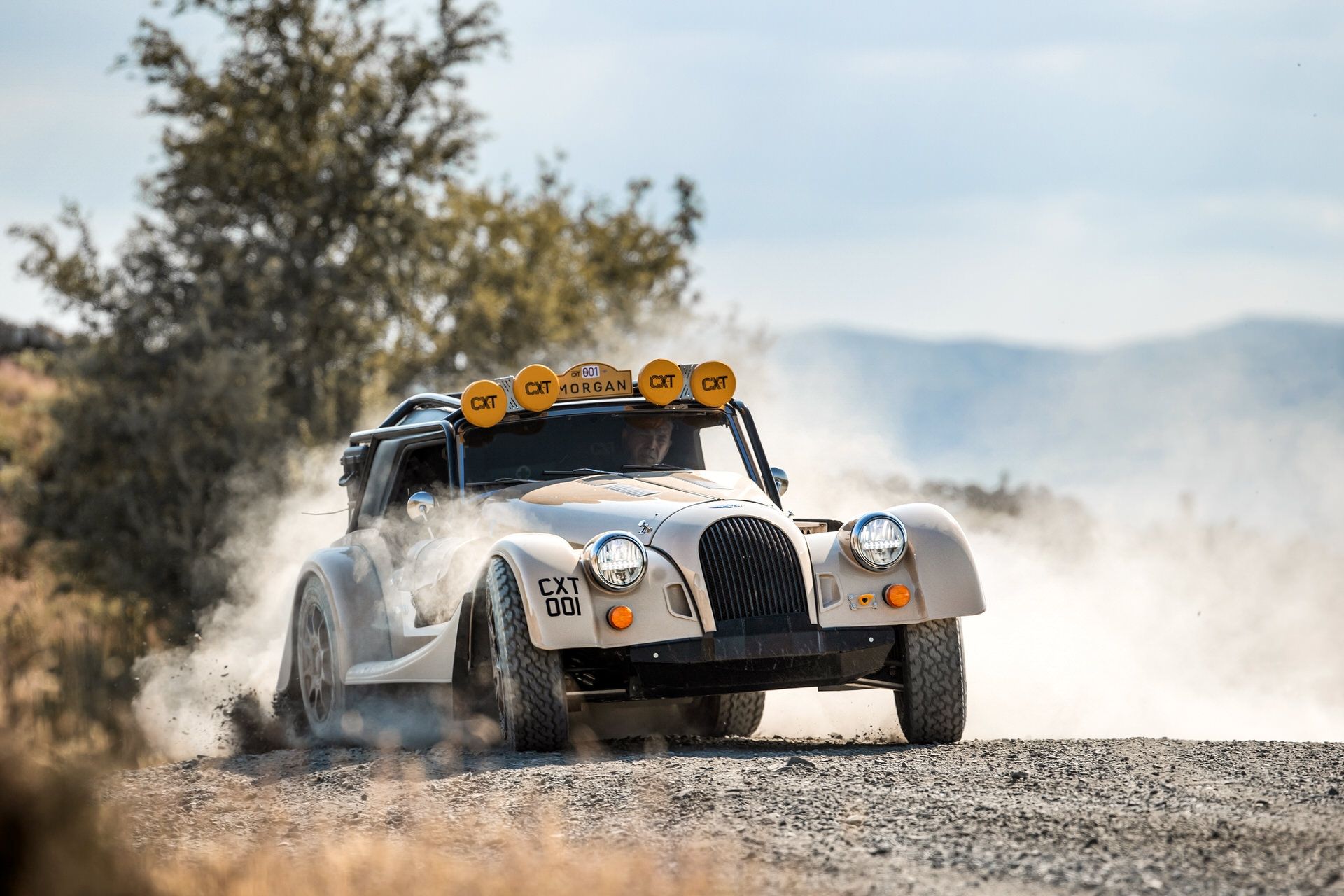 It seems to be very fashionable these days to transform sports cars into all-terrain vehicles. Yet, it is a bit surprising to see that even Morgan, often seen as a traditionalist, has jumped on the bandwagon, as this maker of neo-retro roadsters has launched an off-road version of their ubiquitous two-seater.
According to the Malvern-based firm, Morgan owners have historically ventured off the beaten track with their bolides, with variants tracing back to 1911. In their press release, Morgan claim that they have been inspired by this early attempt at a dirt-tracker, as they took about 18 months to develop the Plus Four CX-T.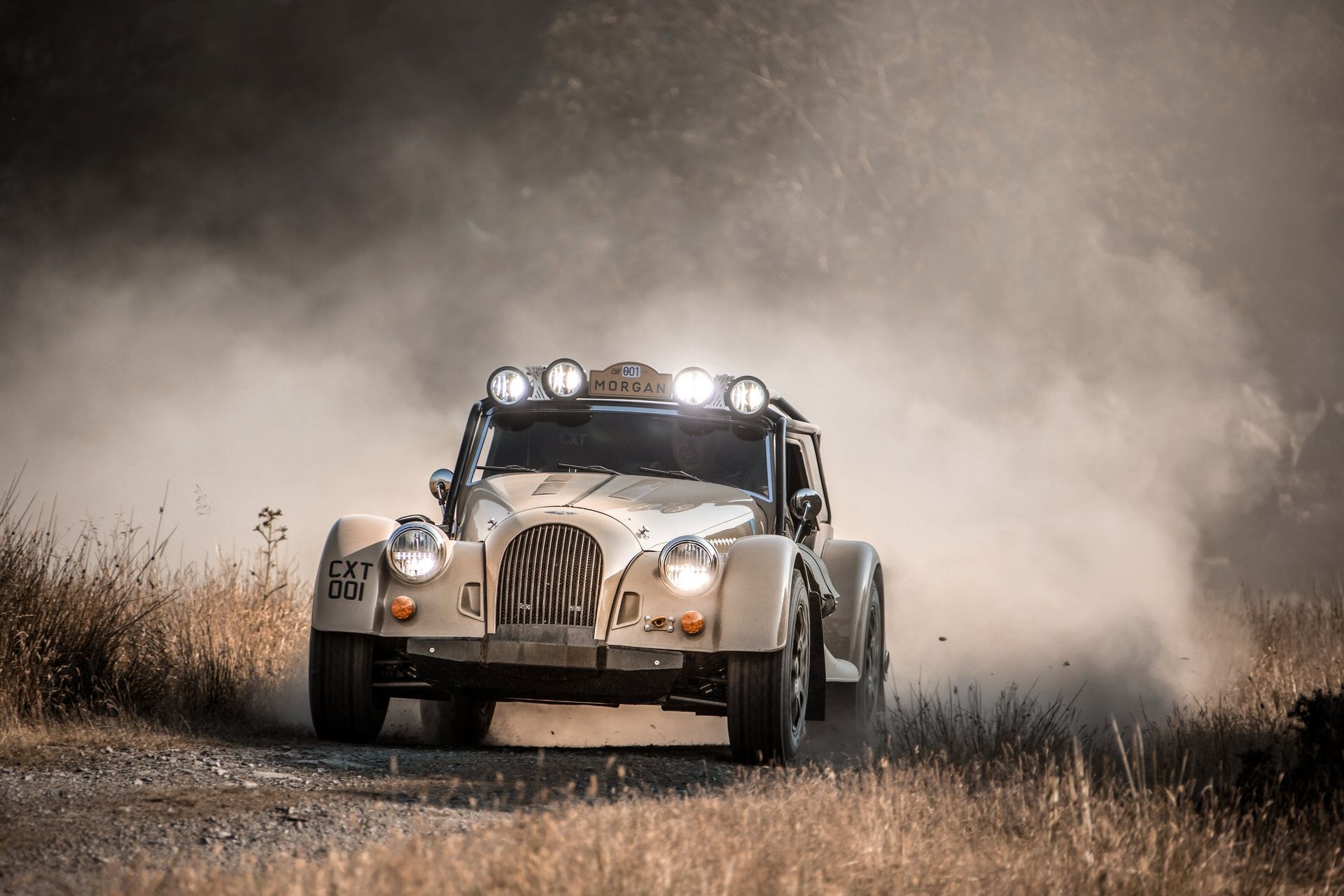 Its suffix comes from the new CX aluminium platform, on which the latest Plus Six and Plus Four are based, and from the word trial, with reference to cross-country competitions. Rally Raid UK, a specialist garage that focuses on preparing vehicles for the Dakar rally raid, worked with Morgan on the development of this model.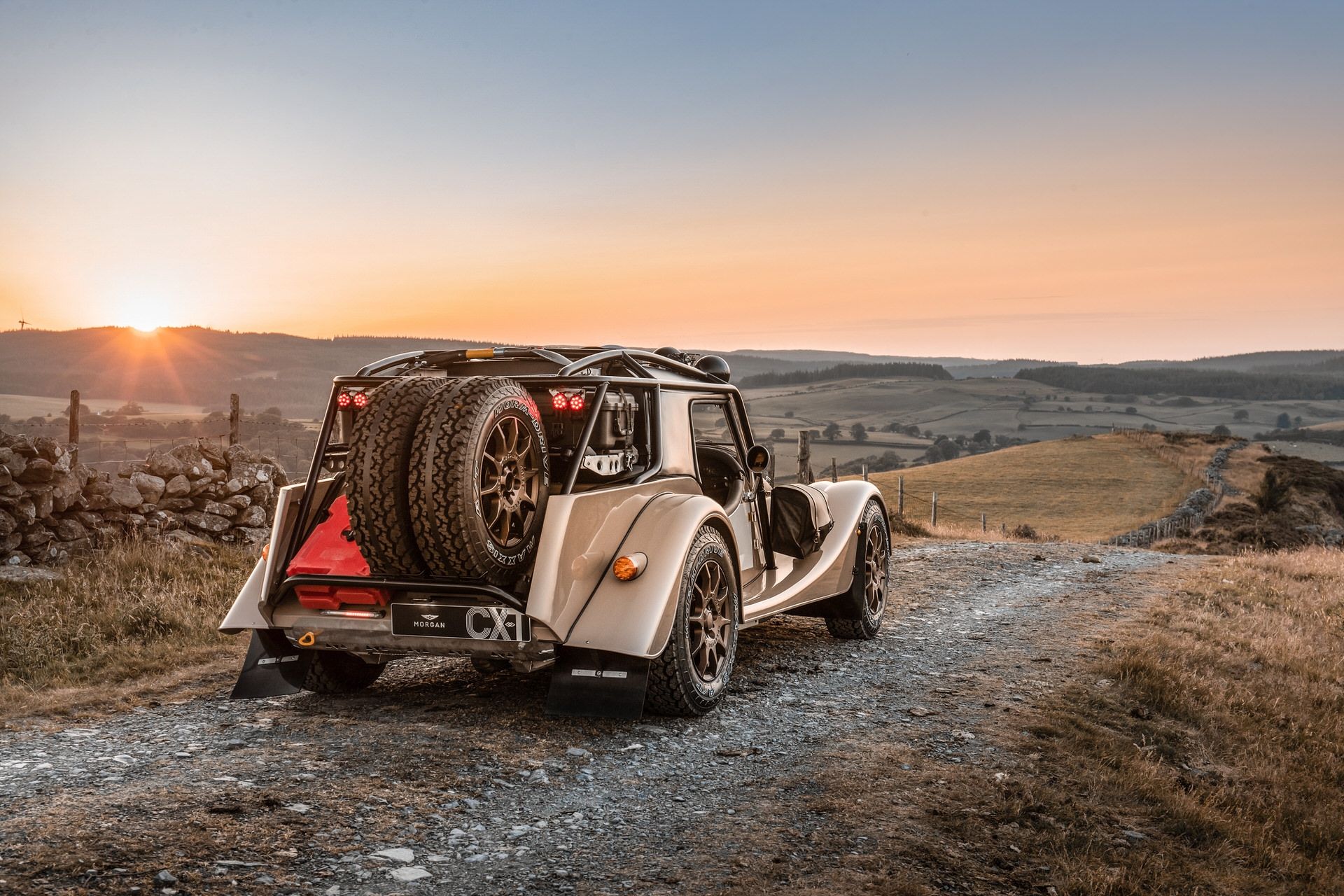 The CX-T model has suspension developed specifically for it, and the car sports off-road tyres as well. Its wishbones have been modified, tracks widened, tailpipes moved to the sides and its fenders re-cut. All these changes contribute to giving the CX-T a ground clearance of 23cm. Five plates protect the chassis. The car retains its rear-wheel drive configuration, but its rear differential now has three electronic locking modes. This device comes from BMW, just like the four-cylinder 2.0-litre turbocharged unit developing 258bhp, as fitted to the Plus Four. The prototype CX-T features a manual gearbox, but it will also be available as an automatic.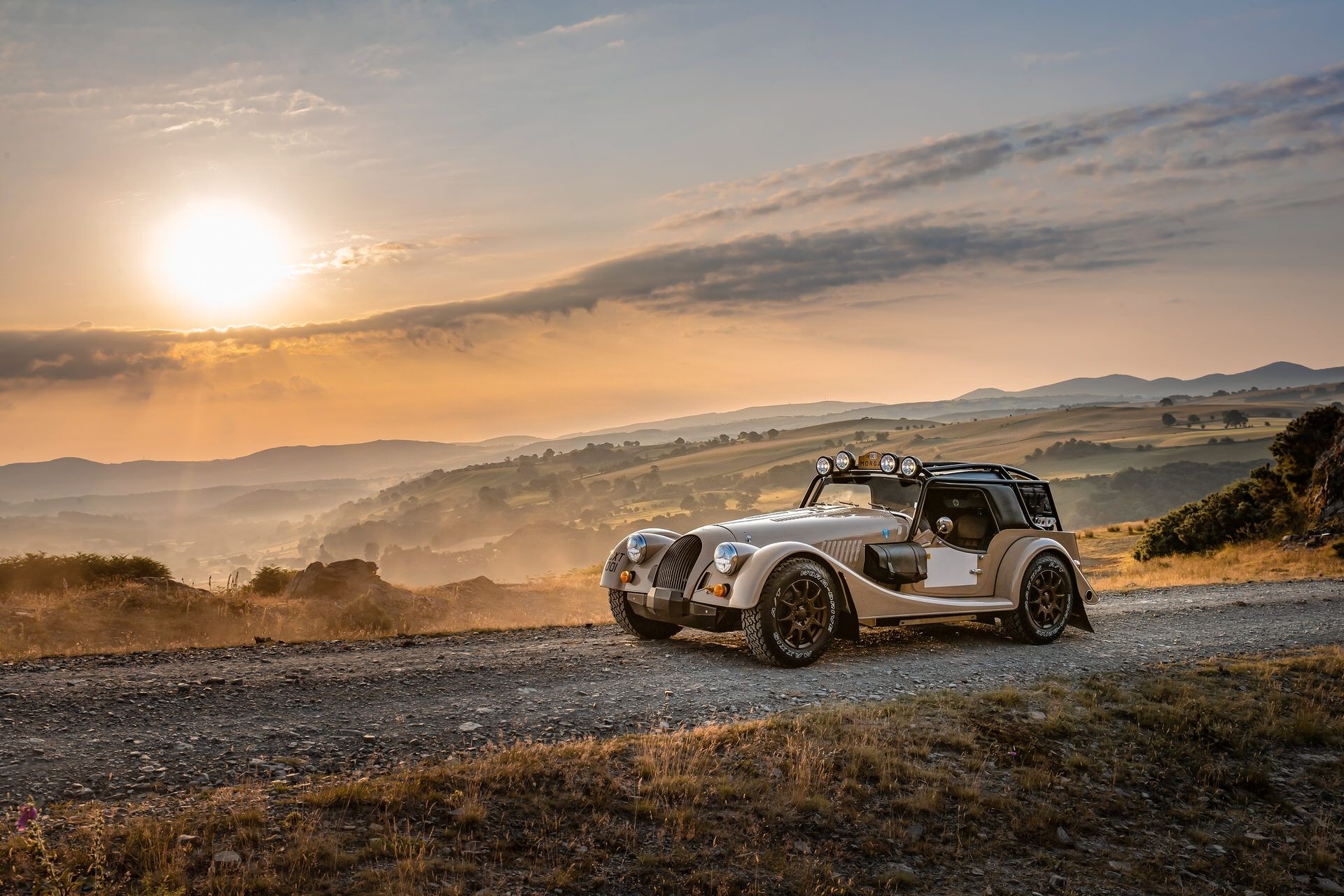 The Plus Four CX-T comes with a hardtop made of composite material, on to which a roll bar has been grafted. This "exoskeleton" can be used to transport a bicycle or a surfboard, whilst protecting the passenger compartment. An open trunk has replaced the rear body panel and also serves to accommodate two spare wheels, two watertight luggage compartments and an aluminium toolbox. This elongated rear upper part gives the CX-T a silhouette reminiscent of four-seater Morgans from the past.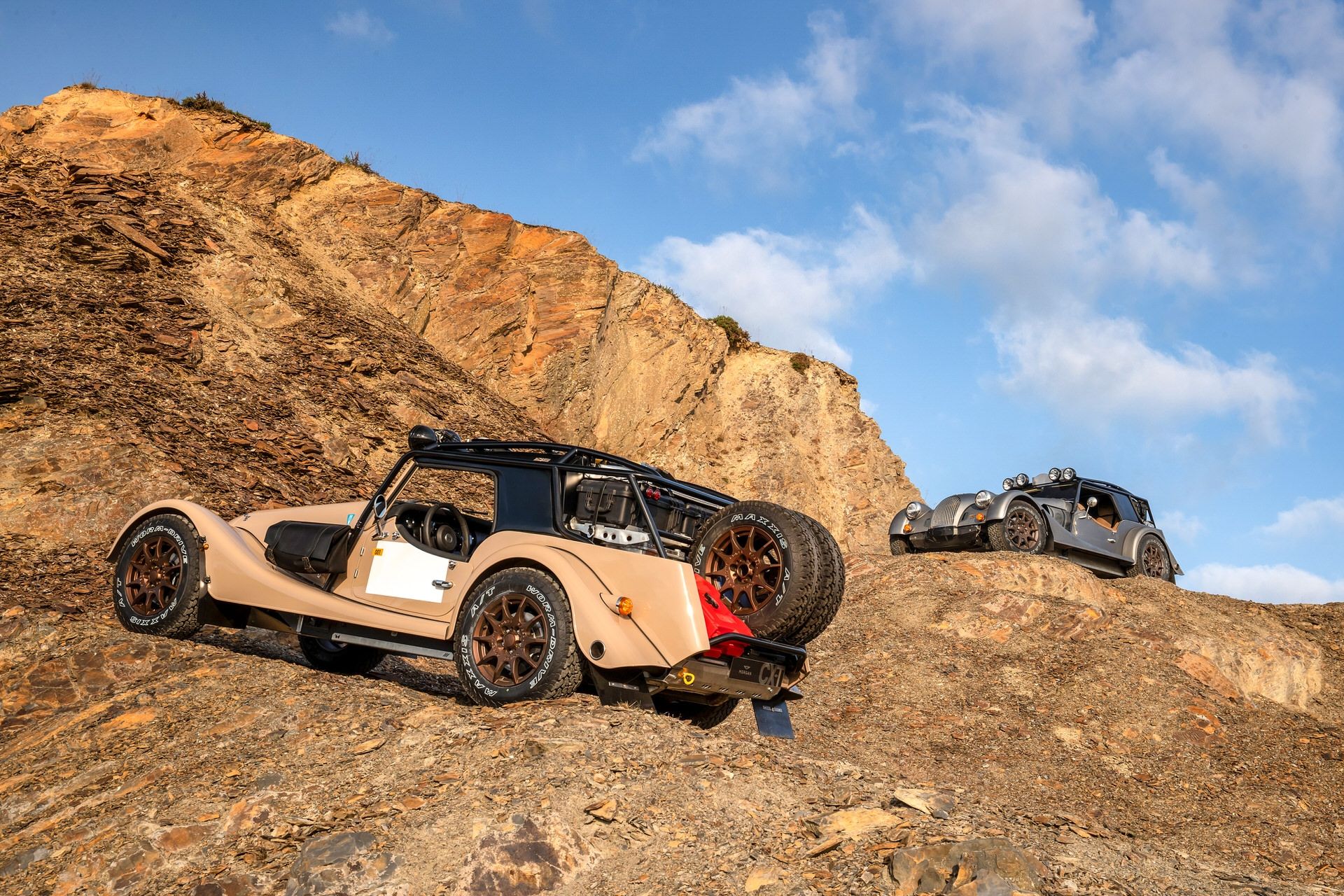 Given that a limited number of Plus Four CX-T will be produced, each customer can personalise their car. They can call on the designers at Morgan before the car is sent to Rally Raid UK for the transformation. The base price of the Morgan Plus Four CX-T has been set at £170,000, which is Rs 1.7 crores, before taxes.
---
---
Comments
Sign in or become a deRivaz & Ives member to join the conversation.
Just enter your email below to get a log in link.