A Connoisseur, A Gentleman, And Forever Young—Goodbye Uncle Mo…
Images: Deepanjan Sarkar, Momen & Monem family archives
Mr. Gulam Momen (Uncle Mo to many of us, including me) left us on Sunday, the 29th of January 2023, at the age of 91.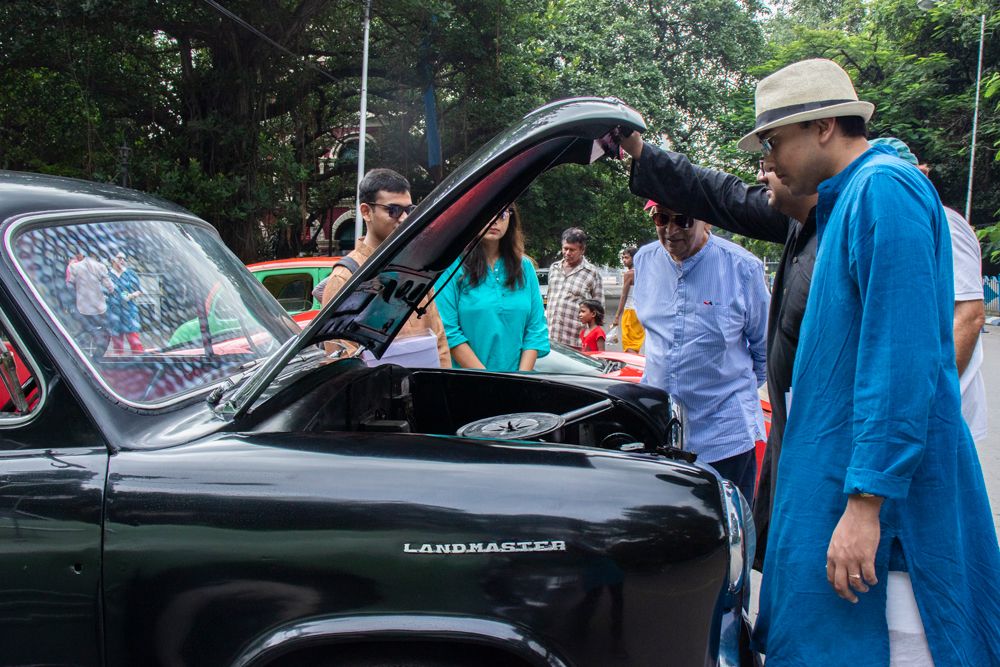 Born on 6th June 1931 at Jalpaiguri Palace in north Bengal, Mr. Momen was the second youngest of eight brothers born to the daughter of the Nawab of Jalpaiguri. His father was given the title of Khan Bahadur.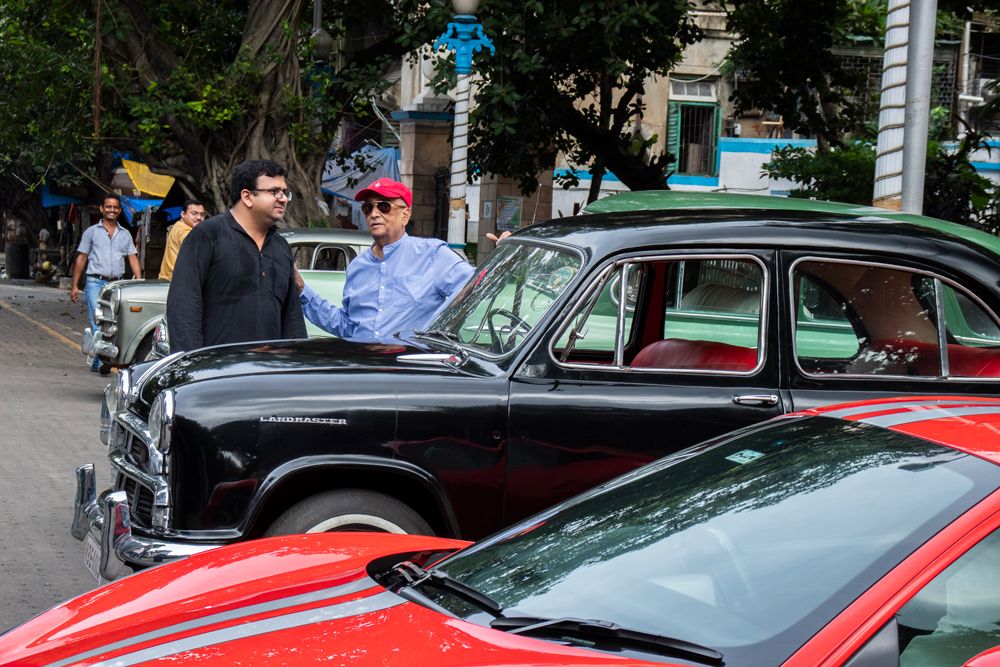 The Jalpaiguri family owned vast tracts of land and as many as 29 tea estates till as late as 1978. However, for educational purposes, the children were sent to Calcutta (Kolkata), the capital of Bengal, where they enrolled in St. Xavier's School and Uncle Mo thereafter graduated from St. Xavier's College. Since the family was also associated with the tea industry, Uncle Mo joined the tea auctioneering sphere and retired at the very top of the company in the early 1990s. But cars—vintage, classic or exotic—was where his true passion lay! And that is how I got to know Uncle Mo.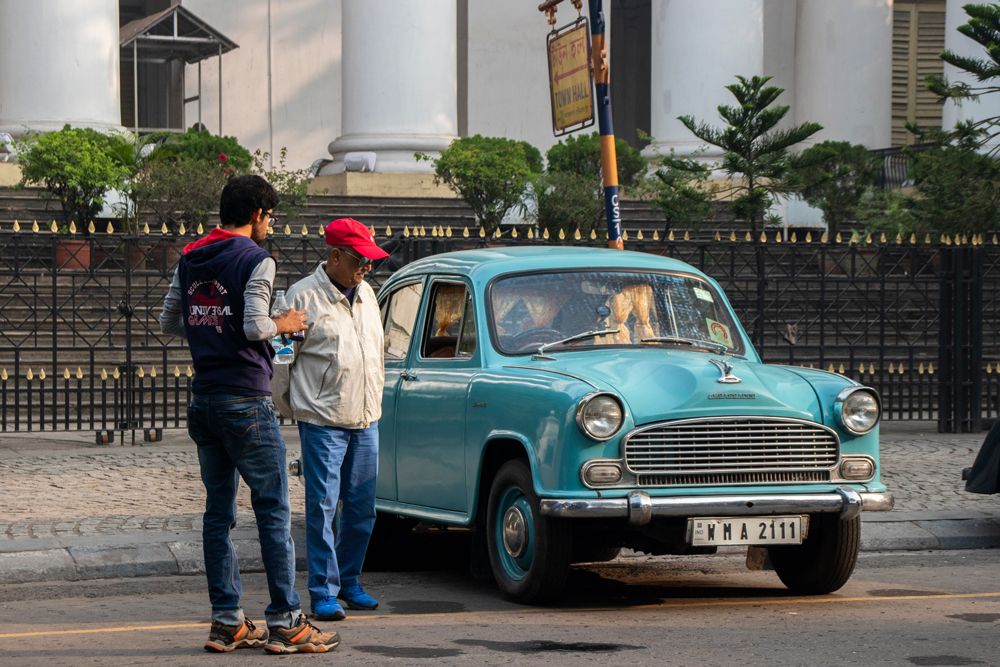 My friend Shrivardhan, was the first person to inform me, and could get only get a few words out as he was in tears. The news soon spread like wildfire, with condolences pouring in on car groups everywhere. Yes, Uncle Mo was beloved by many and had been an integral part of the vintage car scene in Calcutta and India for decades.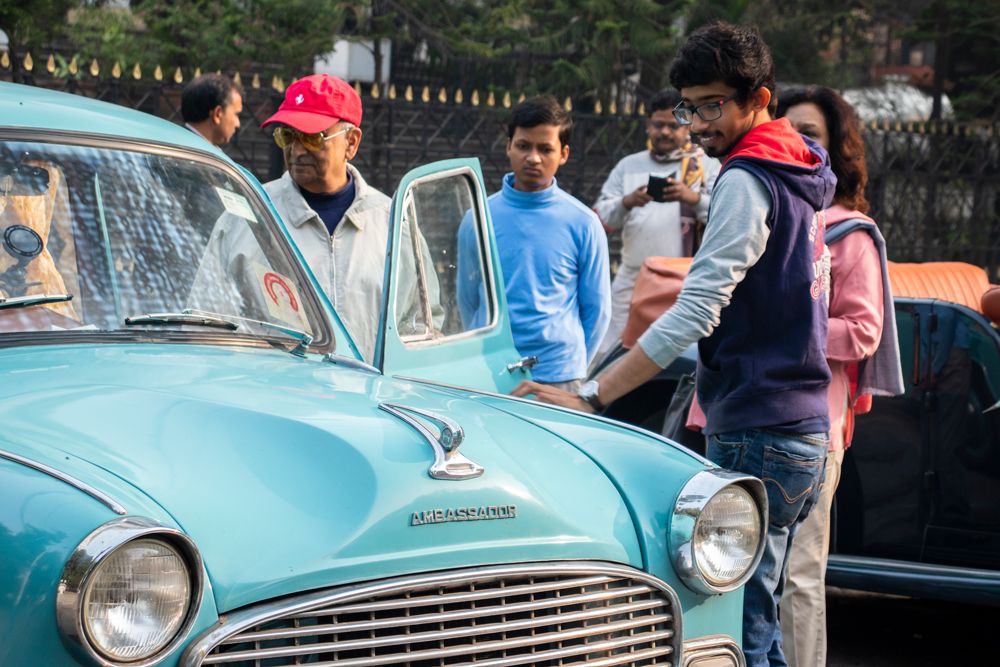 My first interaction with Uncle Mo was in the mid-1990s. My father knew that 'GM' (as he was known in industry circles) had a great collection of cars and dad requested if we could go over to his home and have a look. The kind man that he was, Uncle Mo happily agreed to show us his collection.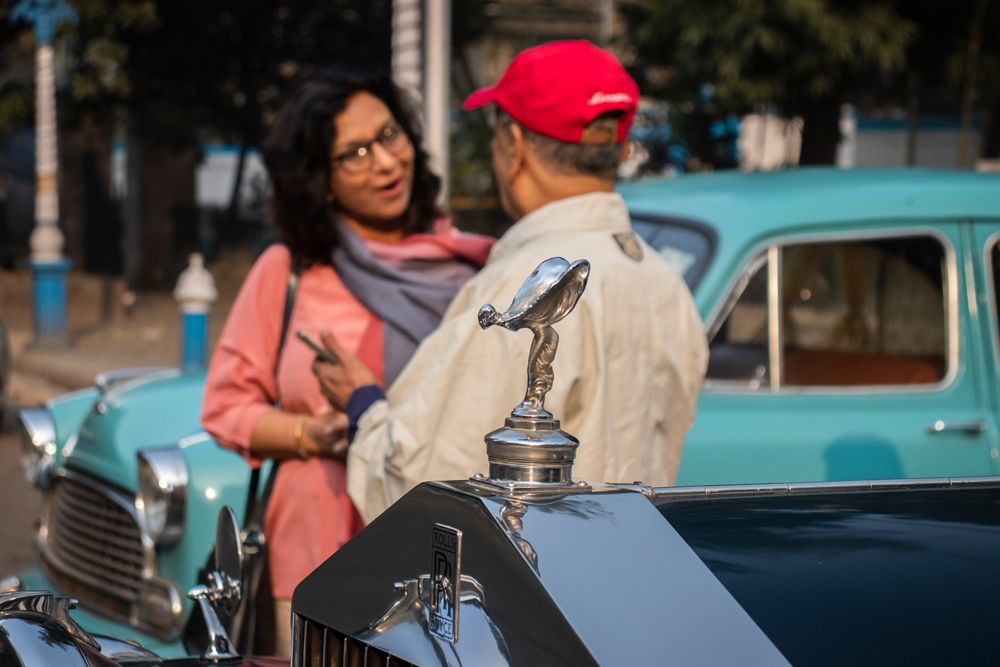 It was a lovely Sunday morning and he opened one garage after another—I was in heaven. A 1938 Rolls-Royce 25/30 disappearing top by Gurney Nutting, another two-door by Vanden Plas, a glorious Park Ward 3½ litre Bentley parked across the lawn next to a Jaguar E-Type. And there was more, a hardtop Rolls-Royce Corniche, a silver Porsche 924 and a Mercedes 500SL. All in Calcutta. This was the stuff of dreams.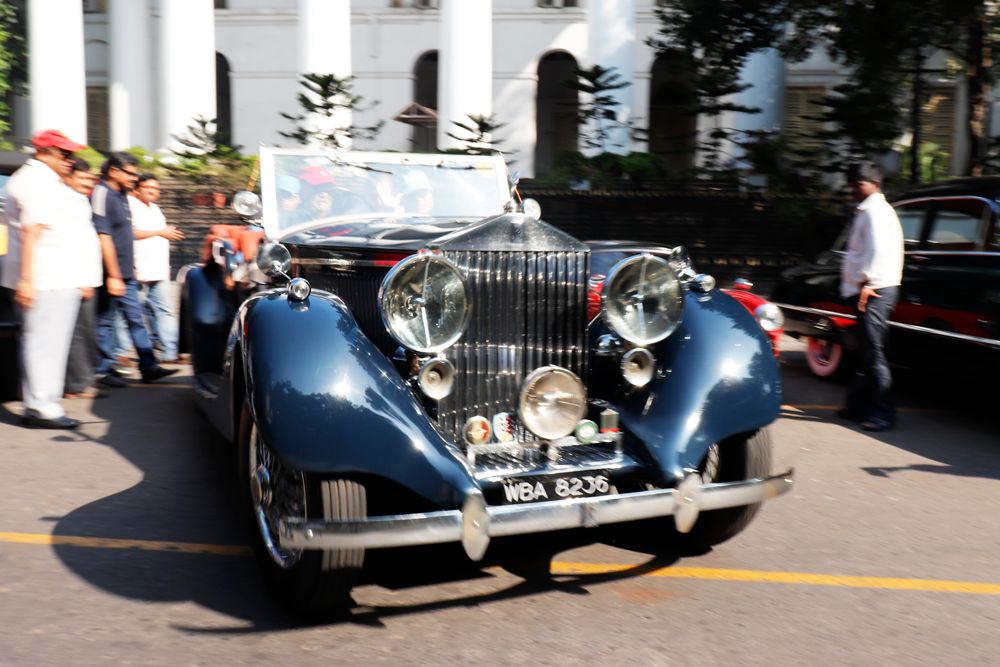 My next association with Uncle Mo would start much later via his grandchildren, who were my colleagues at work and with whom I became friends in 2007. This gave me a chance to visit the Momen household and look at the cars and the lovely scale models and mascots that Uncle Mo had collected. Uncle Mo had the good fortune of having great cars which he loved driving more than anything else, vintage or modern.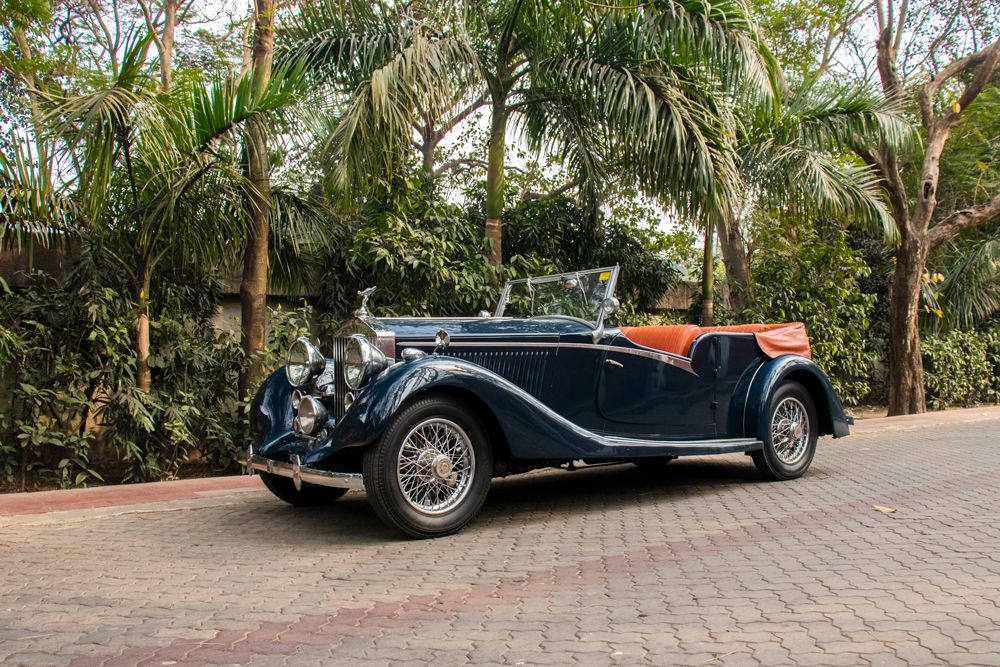 When Classic Drivers Club started in 2017, Uncle Mo signed up for it without hesitation. You see, he was a hardcore car person. Apart from his Rolls-Royce and Bentley, occasionally Uncle Mo would get his Ferrari 458 Italia to our drives and we loved him for it. He could beat any youngster flat, regardless of the car he was driving.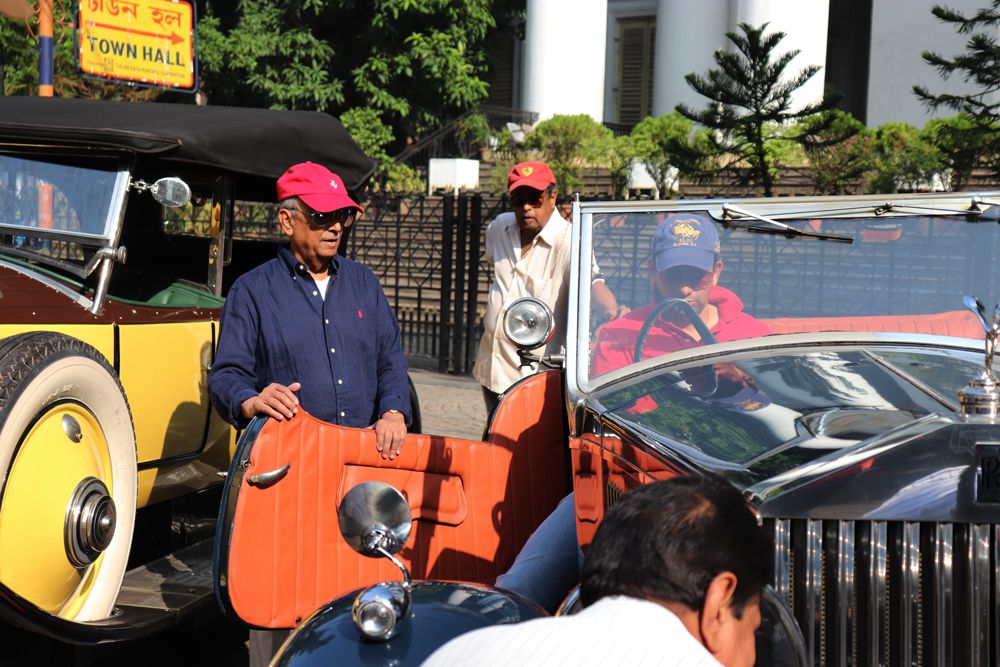 Over his long life, Uncle Mo had owned some of the best cars that one could have back in the day, from Jaguar XK 120s to XK 140s to E-Types, Rolls-Royces, Bentleys, a beautiful four-door convertible Buick and many others. He would regularly share lovely travel shots from his family albums dating back to every decade from the early 1900s. Every photograph was a treasure to see with the family cars on long road trips and to the family tea estates.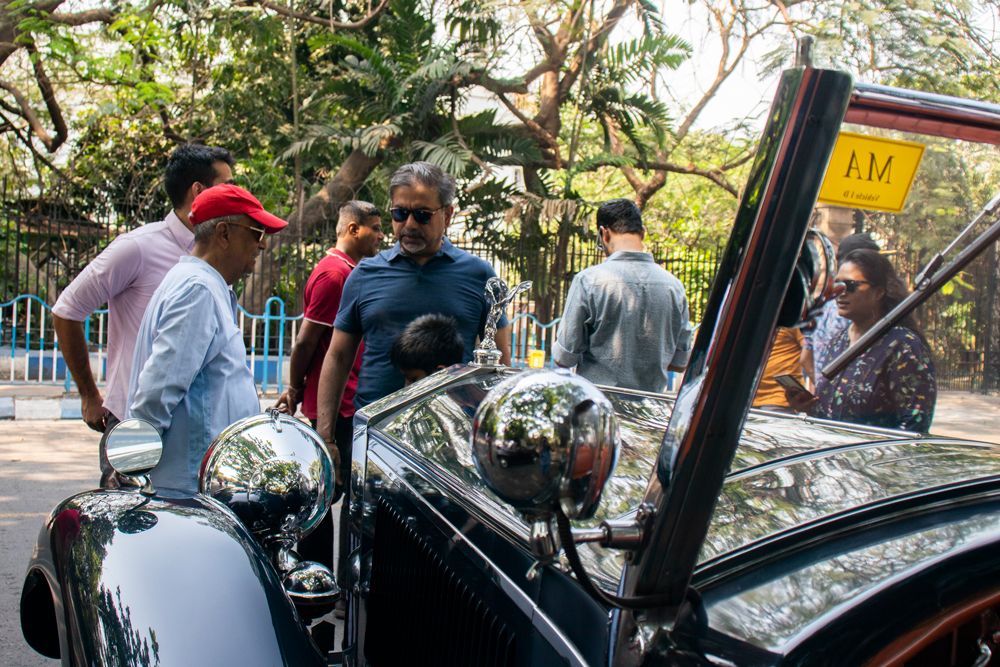 A 1948 Dodge on its way from Calcutta to Ranchi and Jamshedpur in 1963, an early 50s DeSoto on a Calcutta-Delhi-Ajmer-Calcutta trip in 1959, an 11 window VW bus in Cape Comorin (Kanyakumari), a 1902 Deschamps Tonneau in Dhaka photographed in 1904, a Studebaker at their tea estate clicked in the 1940s, these were just some of the treasures that Uncle Mo would share with us on the group forum from time to time and leave us astonished.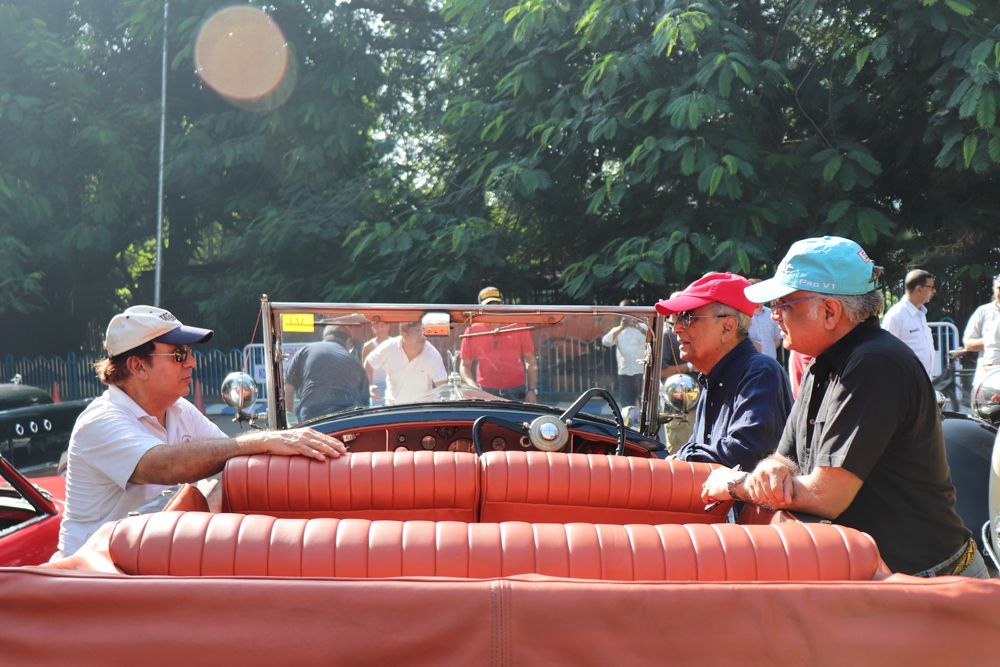 During the COVID-19 pandemic, Uncle Mo decided to stay in the relative safety of his residence in Nagpur; but of course he took his Rolls-Royce 25/30 to keep him company! Uncle Mo would share videos driving the RR in Nagpur and would keep in touch with all of us. We were glad to see him back in Calcutta after the restrictions ended, and his RR came back with him. He also acquired a Bentley Continental GT to keep the Ferrari 458 company, both of which he drove regularly at the age of 90!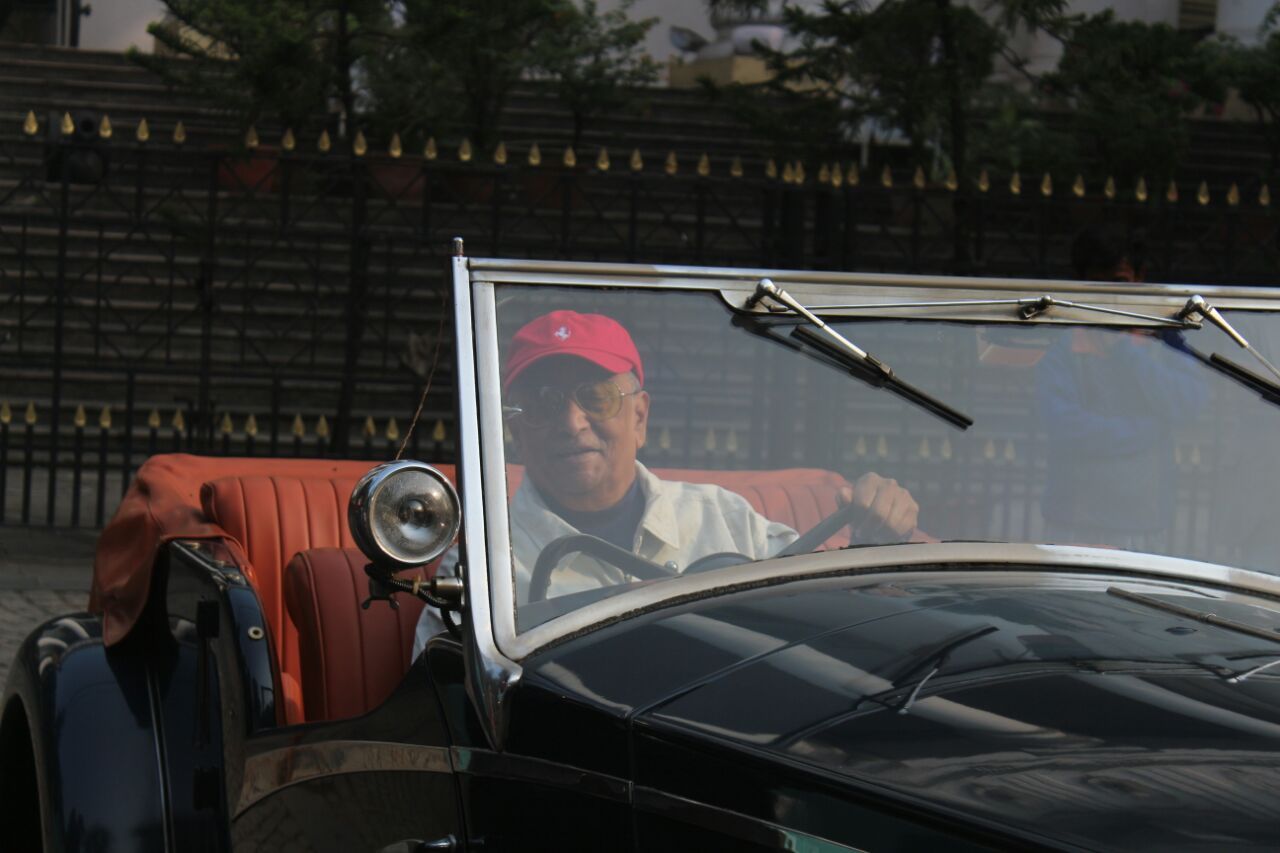 Over the last two years, Uncle Mo and I would chat regularly, usually at night, when we were both free. We would discuss everything from the best routes to take on a road trip he was planning, modifications he wanted to do on a Gypsy chassis, whether or not to acquire some desirable classics cars and anything else to do with cars. And I could make out the excitement in his voice every time we discussed an interesting car.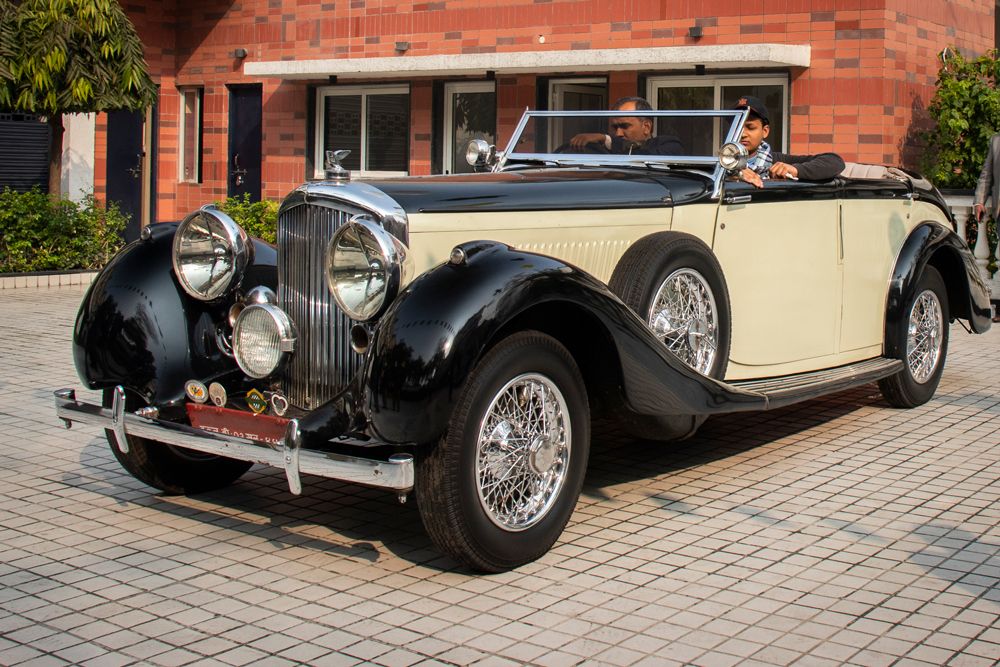 Uncle Mo was the complete car guy; it didn't matter to him whether the car was a Fiat or a Bentley, he appreciated both of them and this is what endeared him to the youngsters in our community. He would speak to everyone during our meets and drives and with his gentle demeanor, would have everyone at ease despite his seniority.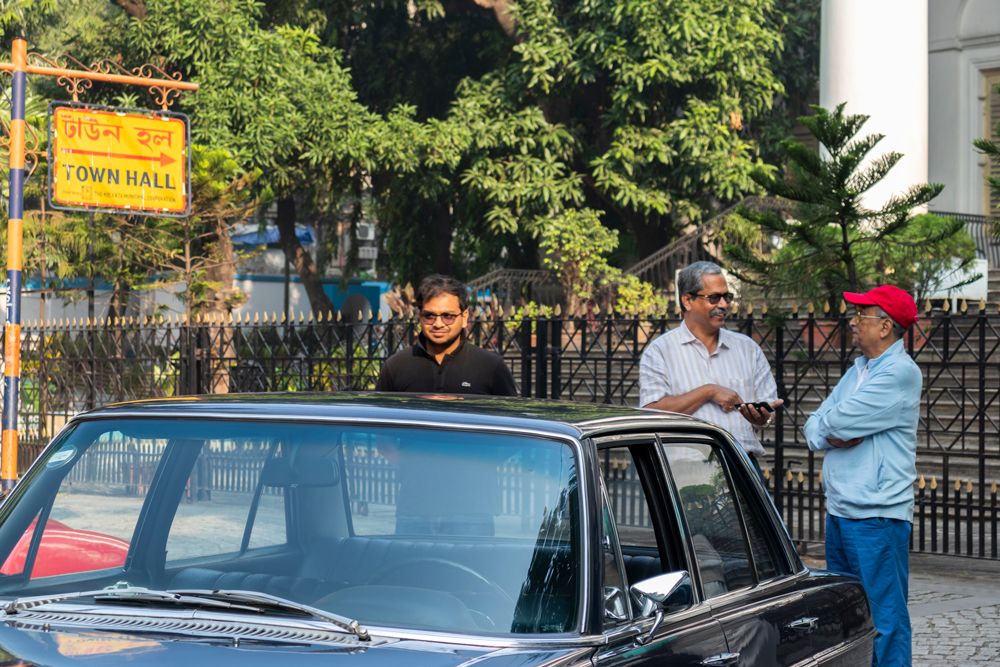 He was an ardent supporter of the young club we had formed in 2017 and hosted a sumptuous lunch for all of us at his residence. On another occasion he had hosted everyone for breakfast at a resort, and for him it was all about his love of cars and the people involved with them.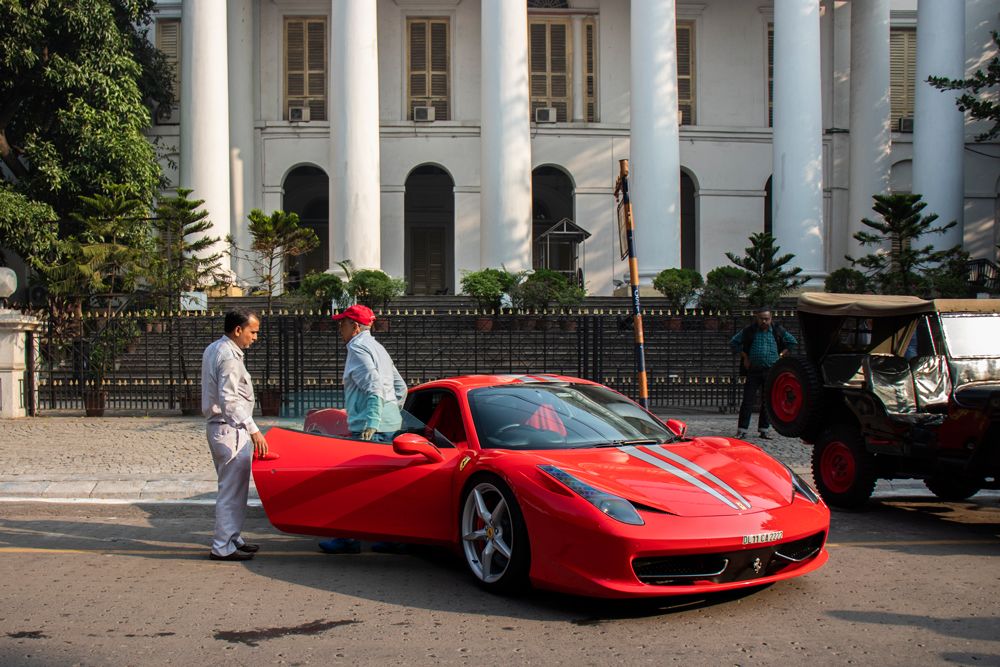 Uncle Mo's nephew, Azam Monem, an avid car enthusiast himself, told me that he was all set to take his Vanden Plas RR 25/30 to the Statesman Rally to be held on Sunday, the 29th of January 2023 and he went to see his car on Saturday night to ensure it was ready. Shortly thereafter Uncle Mo was taken ill and passed away within a few hours, on the day of the rally itself. The news came as a shock to all of us—we had spoken just three nights earlier.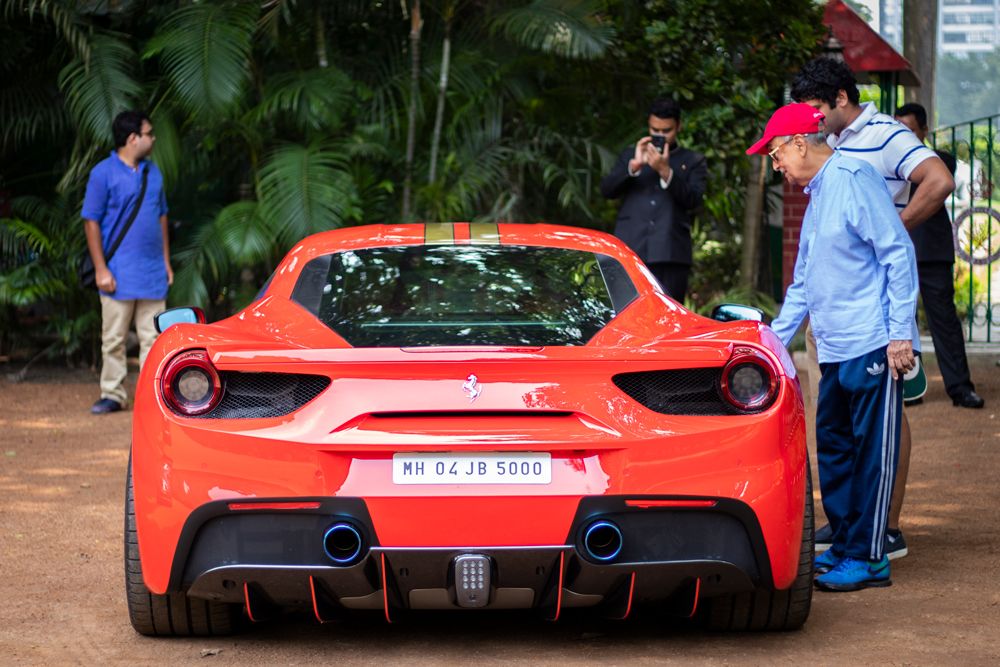 A week later, on Sunday, 5th February, Classic Drivers Club held a display at Calcutta Club where Uncle Mo was looking forward to come in his Rolls. His nephew, Azam, paid tribute to Uncle Mo and his fantastic life which he wanted us to celebrate, so instead of the customary silence as a mark of respect for the departed soul, Azam requested everyone to clap for a minute to cherish the wonderful person that Uncle Mo was and the remarkable life that he had led until the very end.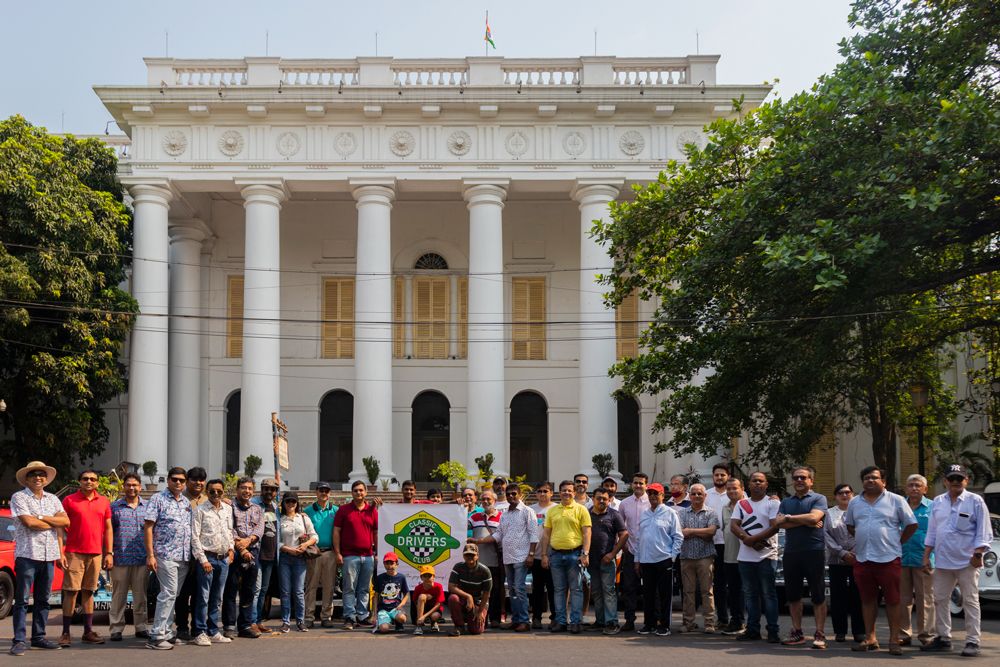 Adieu, Uncle Mo! You will always be remembered with the deepest of affections.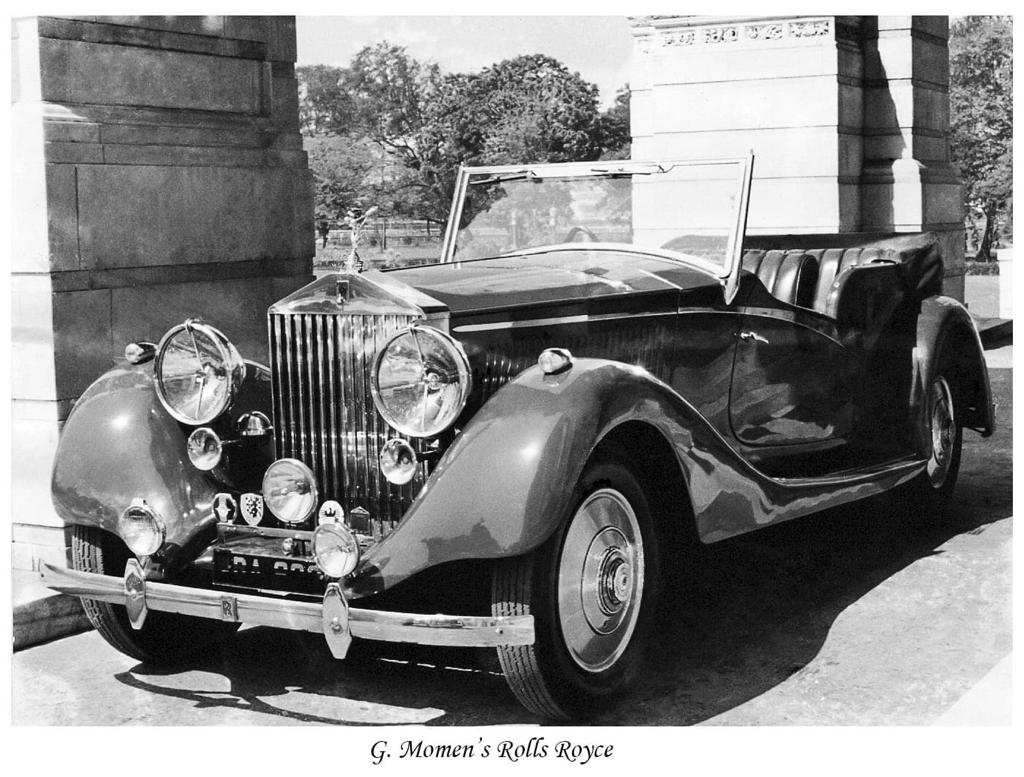 ---
---
Comments
Sign in or become a deRivaz & Ives member to join the conversation.
Just enter your email below to get a log in link.