An Extraordinary Melding of Art, Automobiles & Architecture
Images: Gautam Sen
Arguably one of the most important architects of the 20th century, Baron Norman Foster is also an aesthete with an impressive knowledge and exquisite taste in art as well as historic automobiles.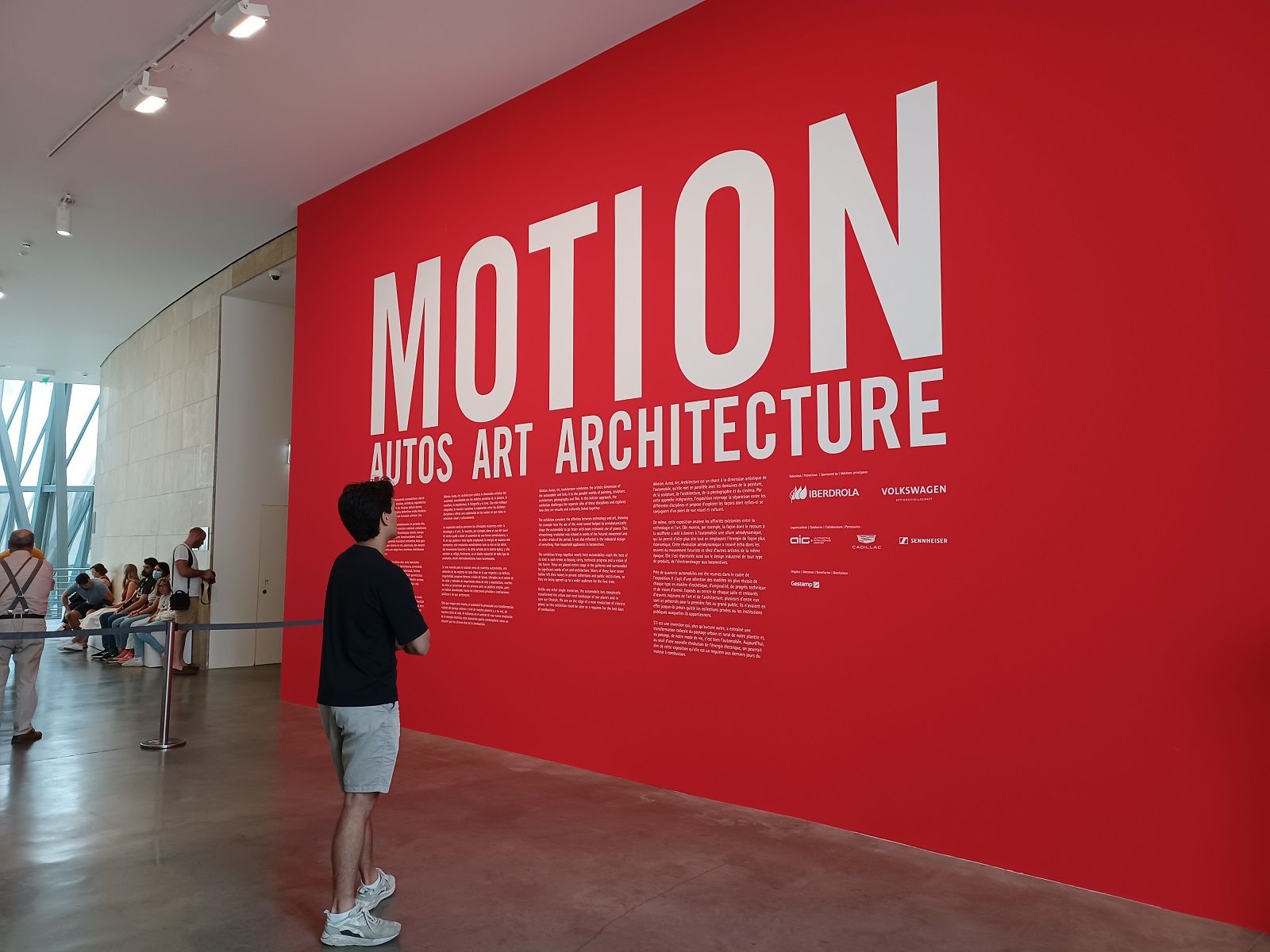 Winner of over 300 awards and prizes of excellence around the world, as well as 60 'victories' in national and international competitions, 87-year-old Norman Foster had already curated an exhibition devoted to contemporary art at the Carré d'Art in Nîmes, France, before his latest curating of an exhibition titled Motion: Autos, Art, Architecture at the Guggenheim Museum in Bilbao, Spain.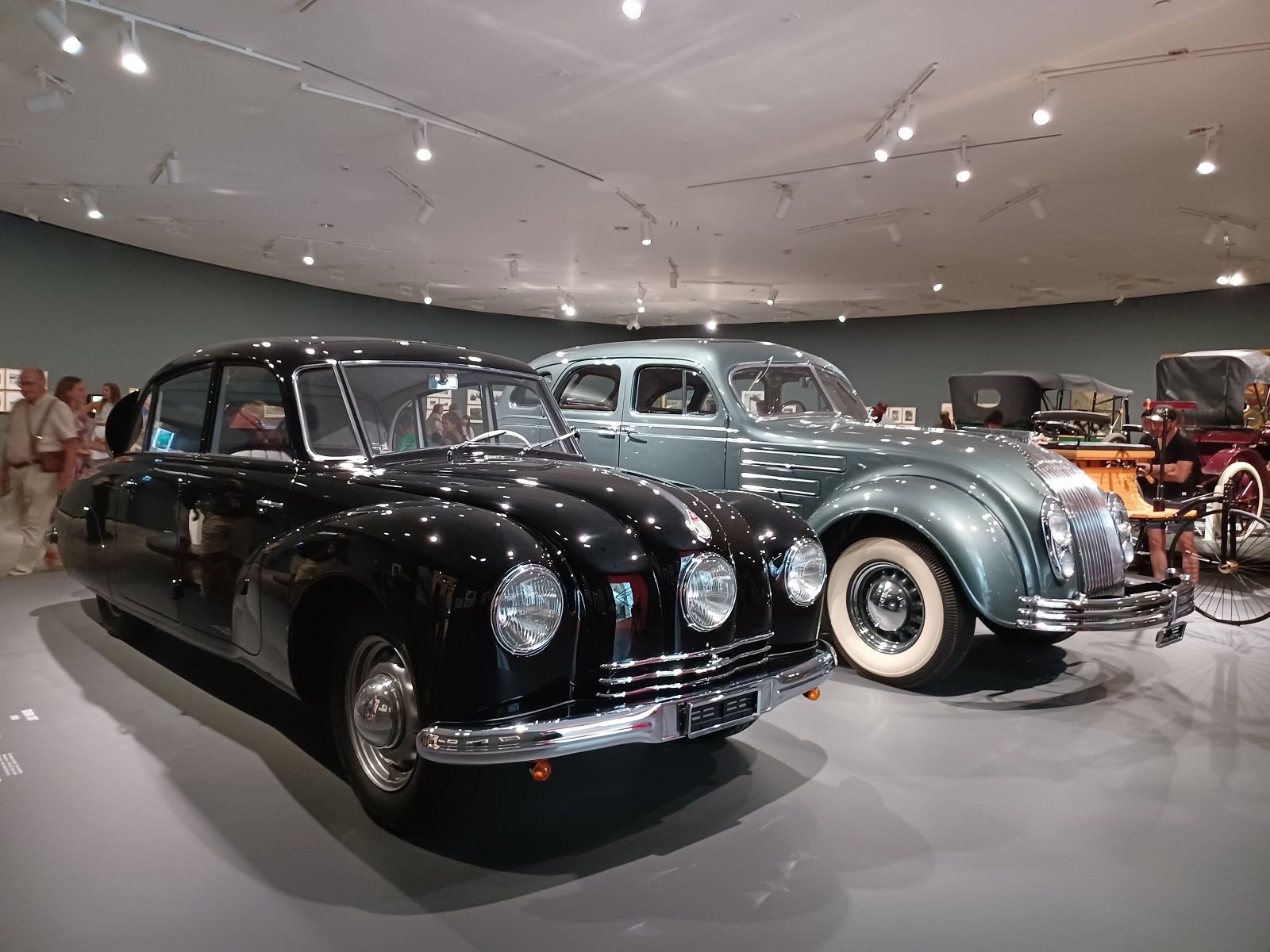 Foster has put together a fascinating exposition of 40 cars, spanning from the replica of the first Benz Patent Wagon (with the original hailing from 1986) to the world championship winning 2020 Mercedes-Benz W11 F1 racer of former world champion Lewis Hamilton, spread over seven galleries, each housing thematically different aspects of the automobile, such as concept cars of the future, art deco cars from before the war, as well as popular cars that contributed to motorizing the world.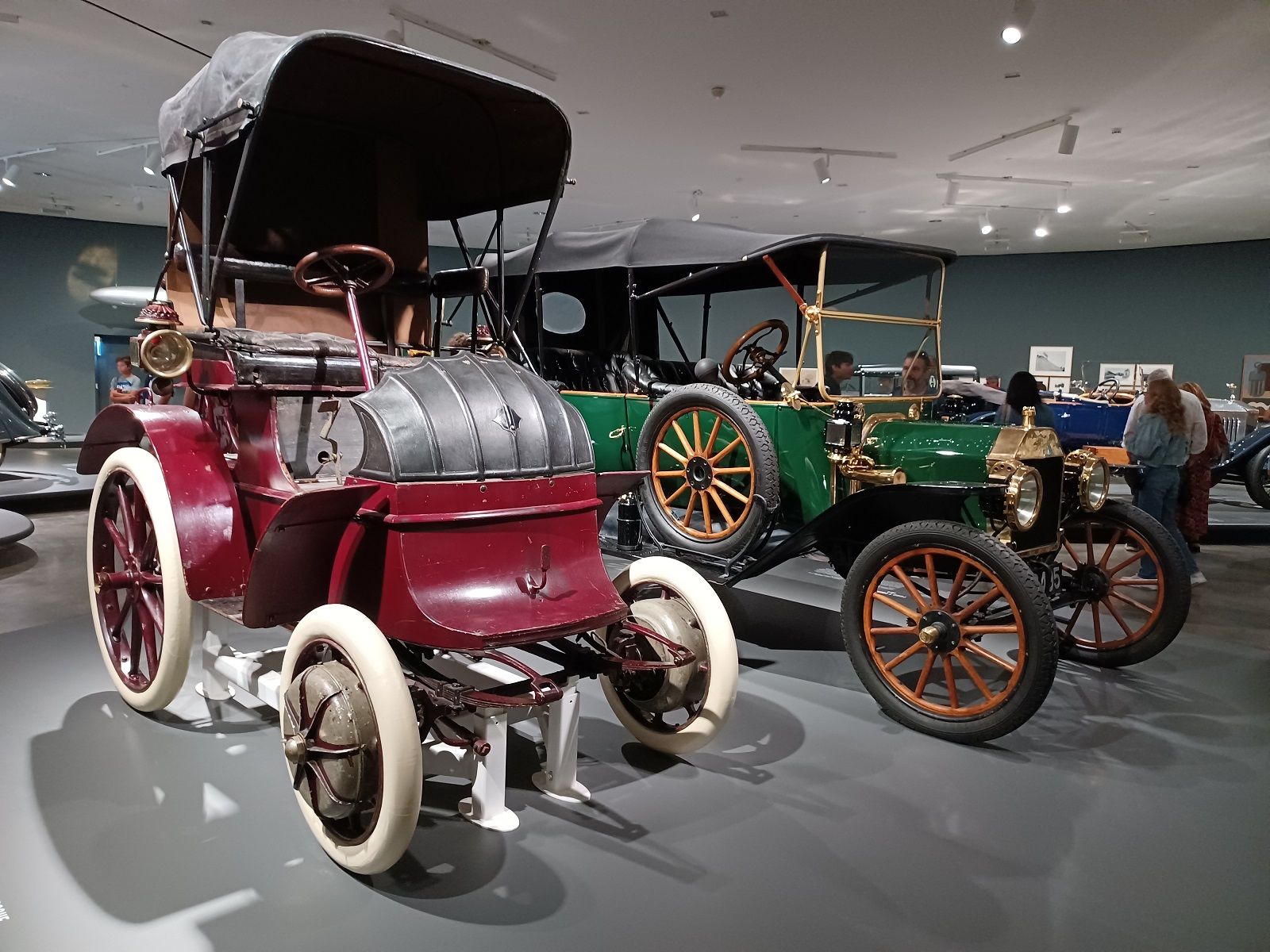 And it is not just cars—there's automobilia, paintings and photographs from famous artists such as Francis Picabia and Jacques Henri Lartigue; plus, architectural drawings and scale models in connection with the automobile.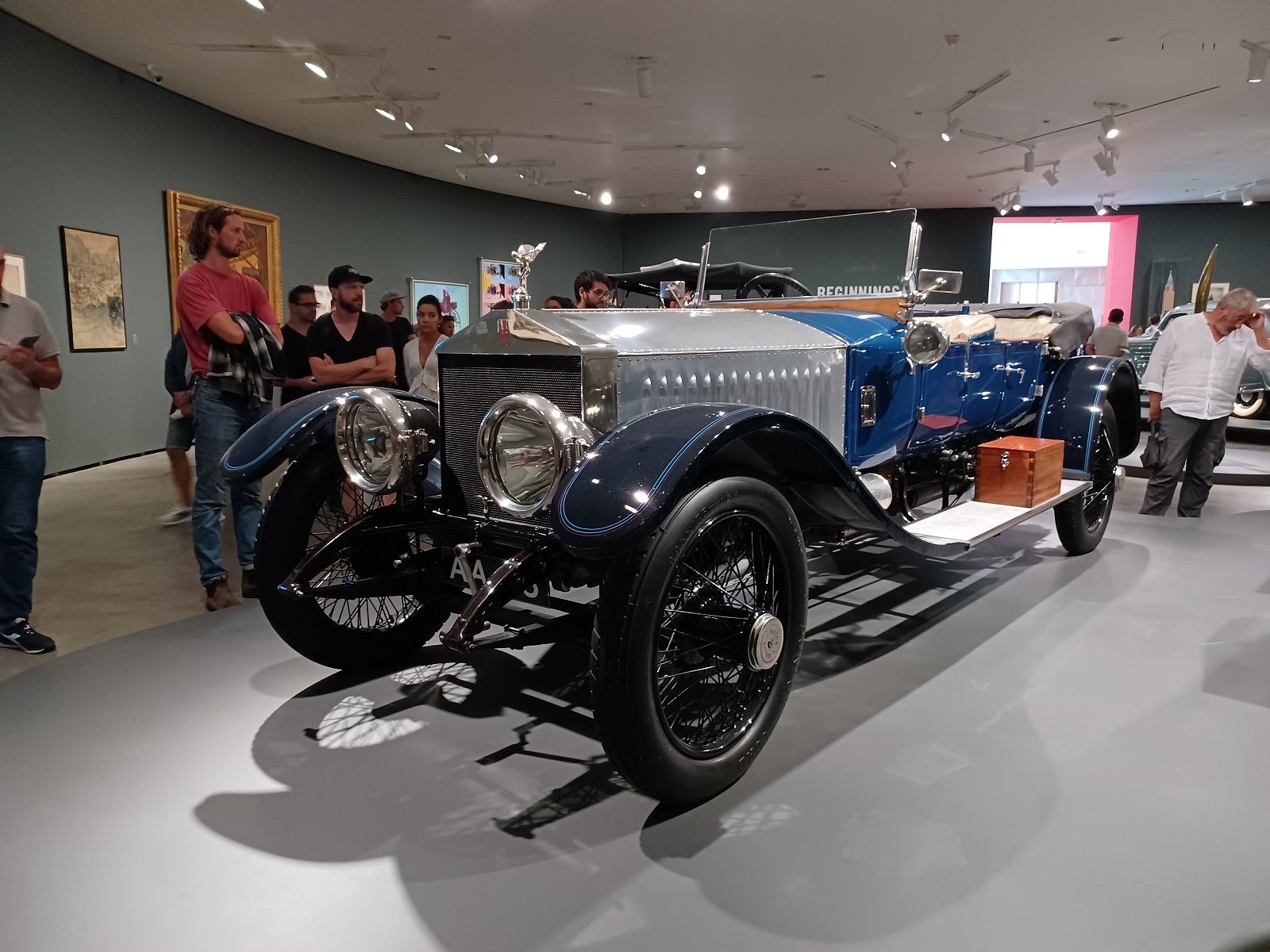 Nine of the cars on display are from Norman Foster's personal collection and that includes cars such as a Chrysler Airflow from 1943, an early '61 Jaguar E-Type, as well as his recreation (in 2010) of Buckminster Fuller's outlandish Dymaxion Car (the original was made in July 1933).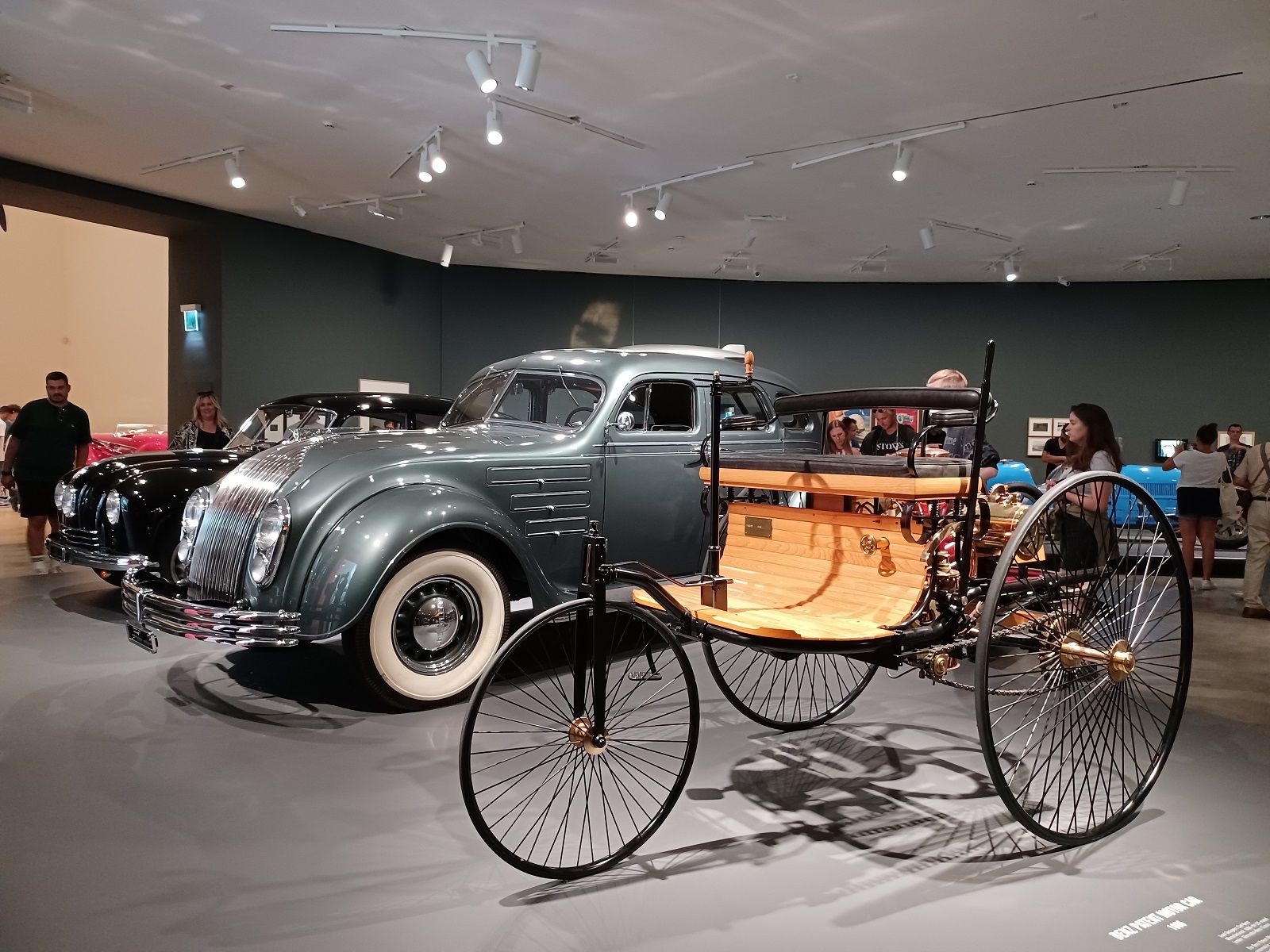 Motion: Autos, Art, Architecture, which runs until 18th of September, celebrates the artistic dimension of the automobile and links it to the parallel worlds of painting, sculpture, architecture, photography, and film.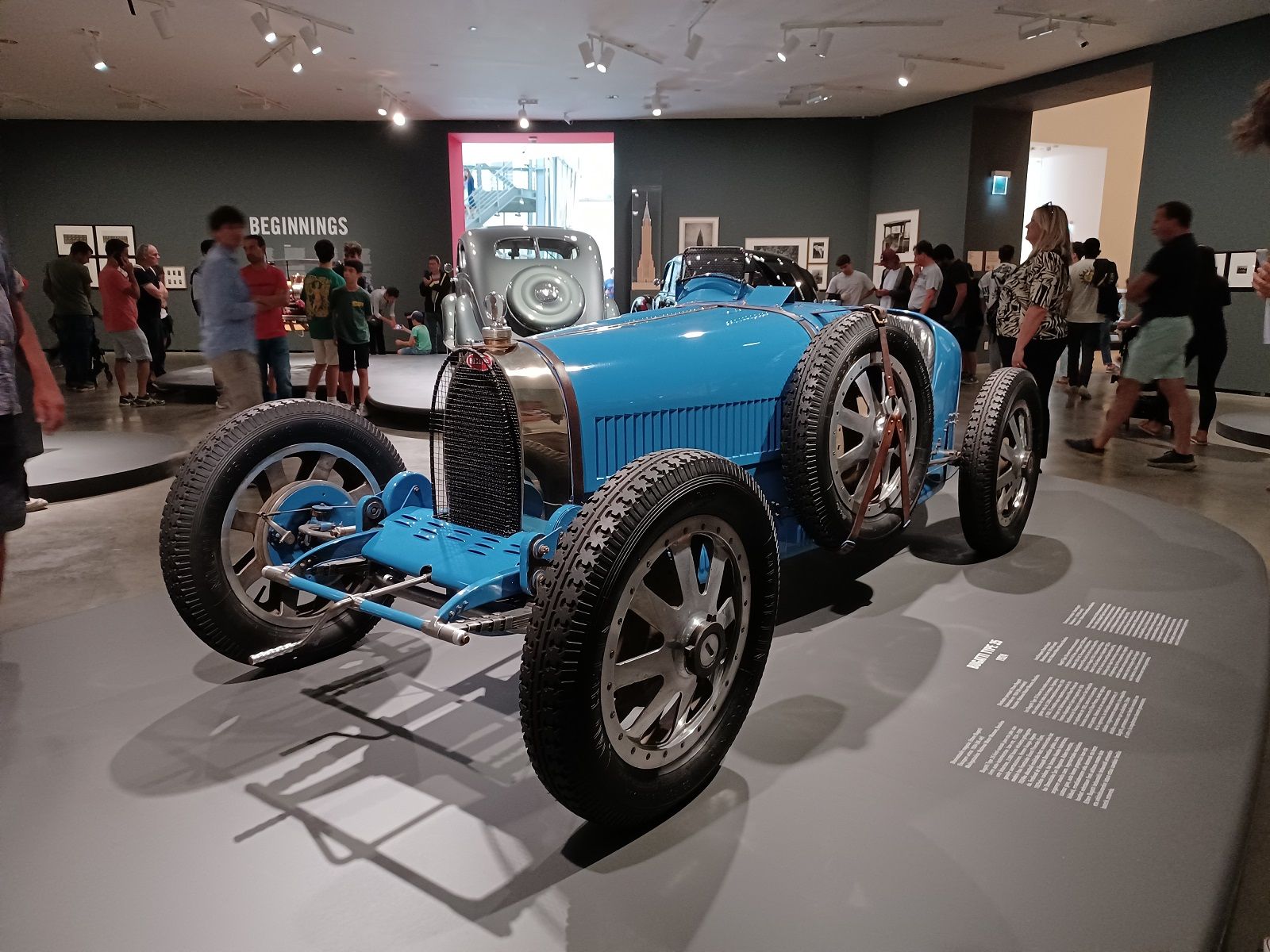 In this holistic approach, the exhibition challenges the separate silos of these disciplines and explores how they are visually and culturally linked together.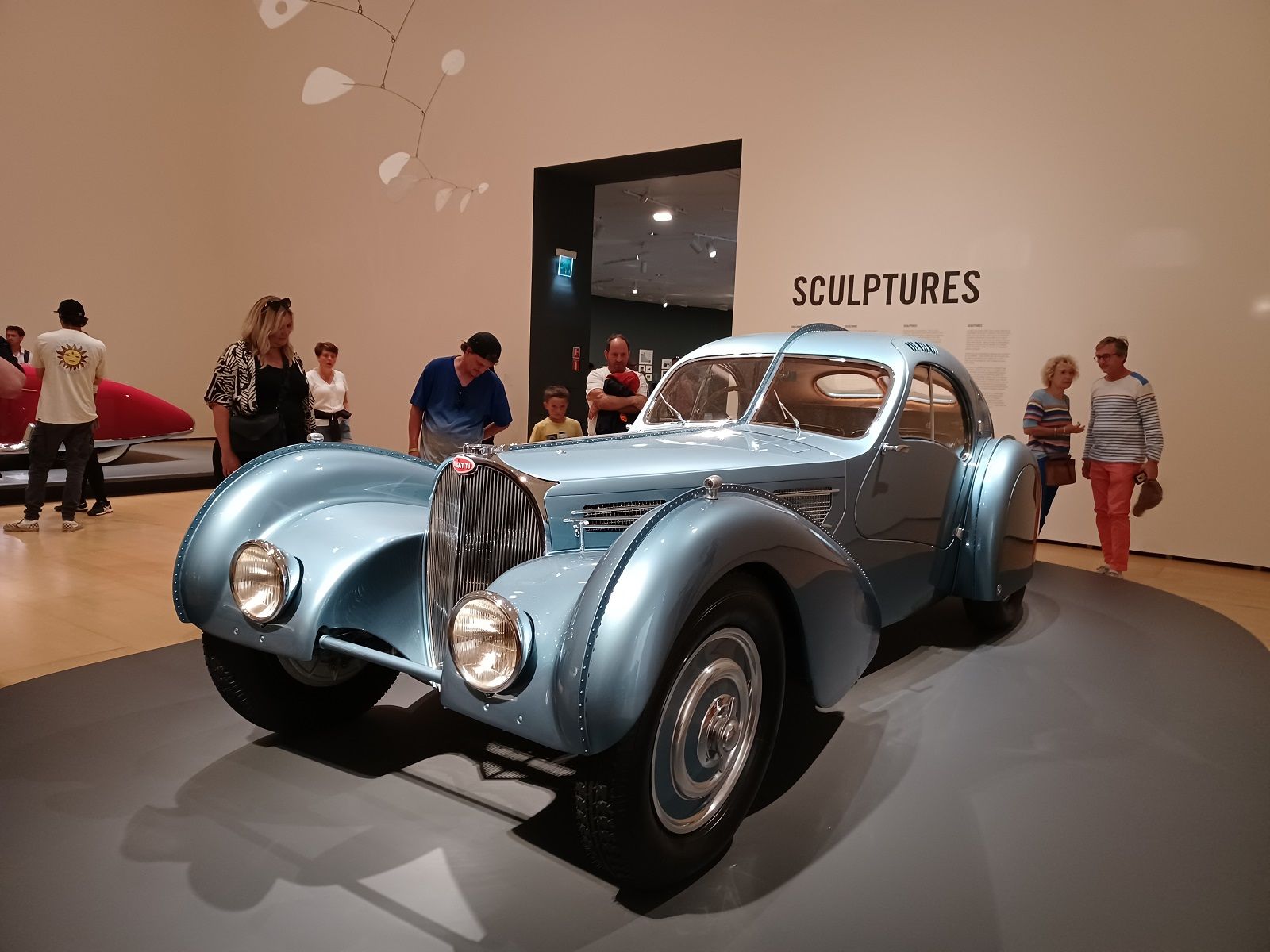 The exhibition considers the affinities between technology and art, showing, for example, how the use of the wind tunnel helped to aerodynamically shape the automobile to go faster with more economic use of power.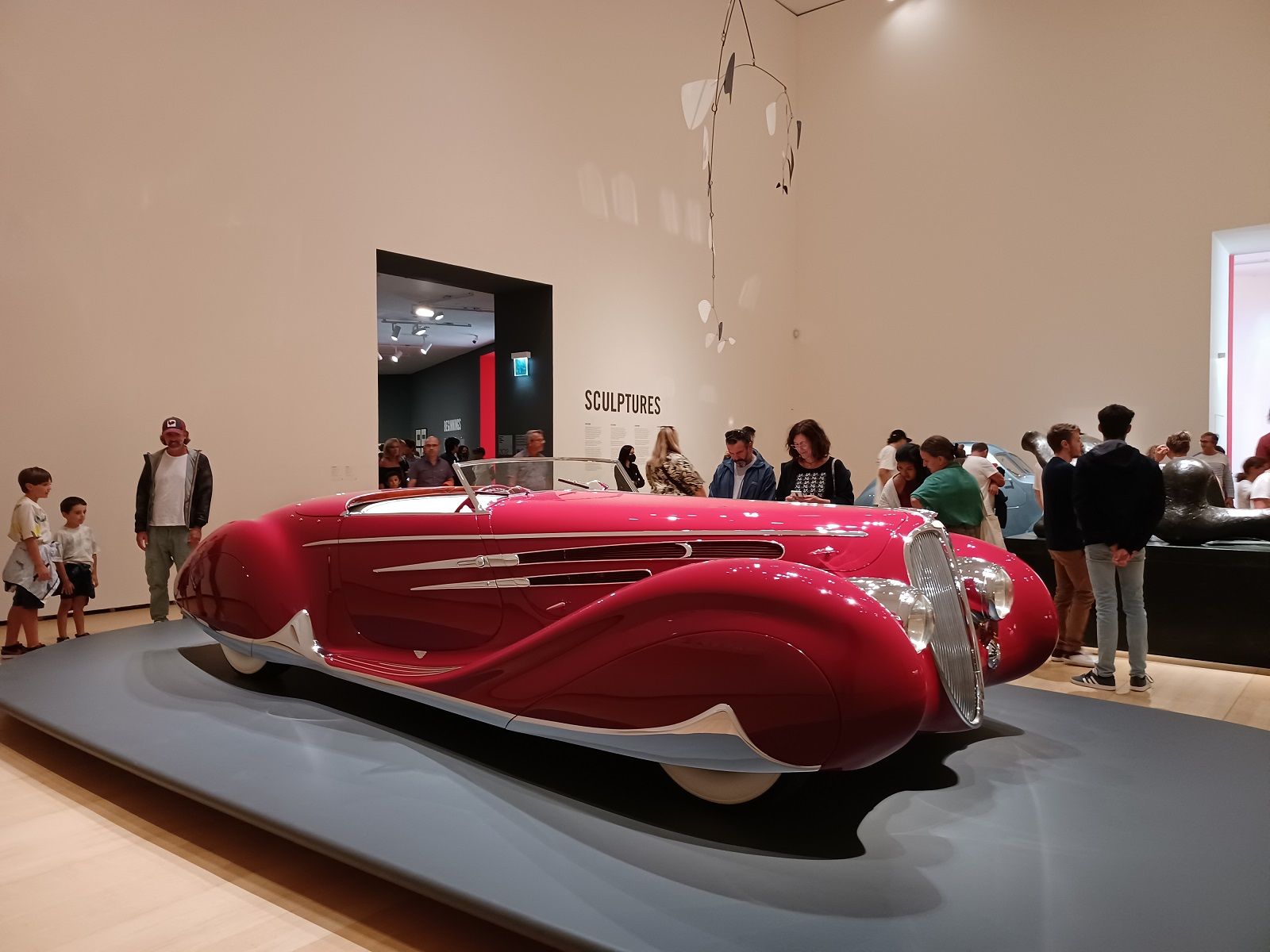 This streamlining revolution was echoed in works of the Futurist movement and by other artists of the period. It was also reflected in the industrial design of everything, from household appliances to locomotives.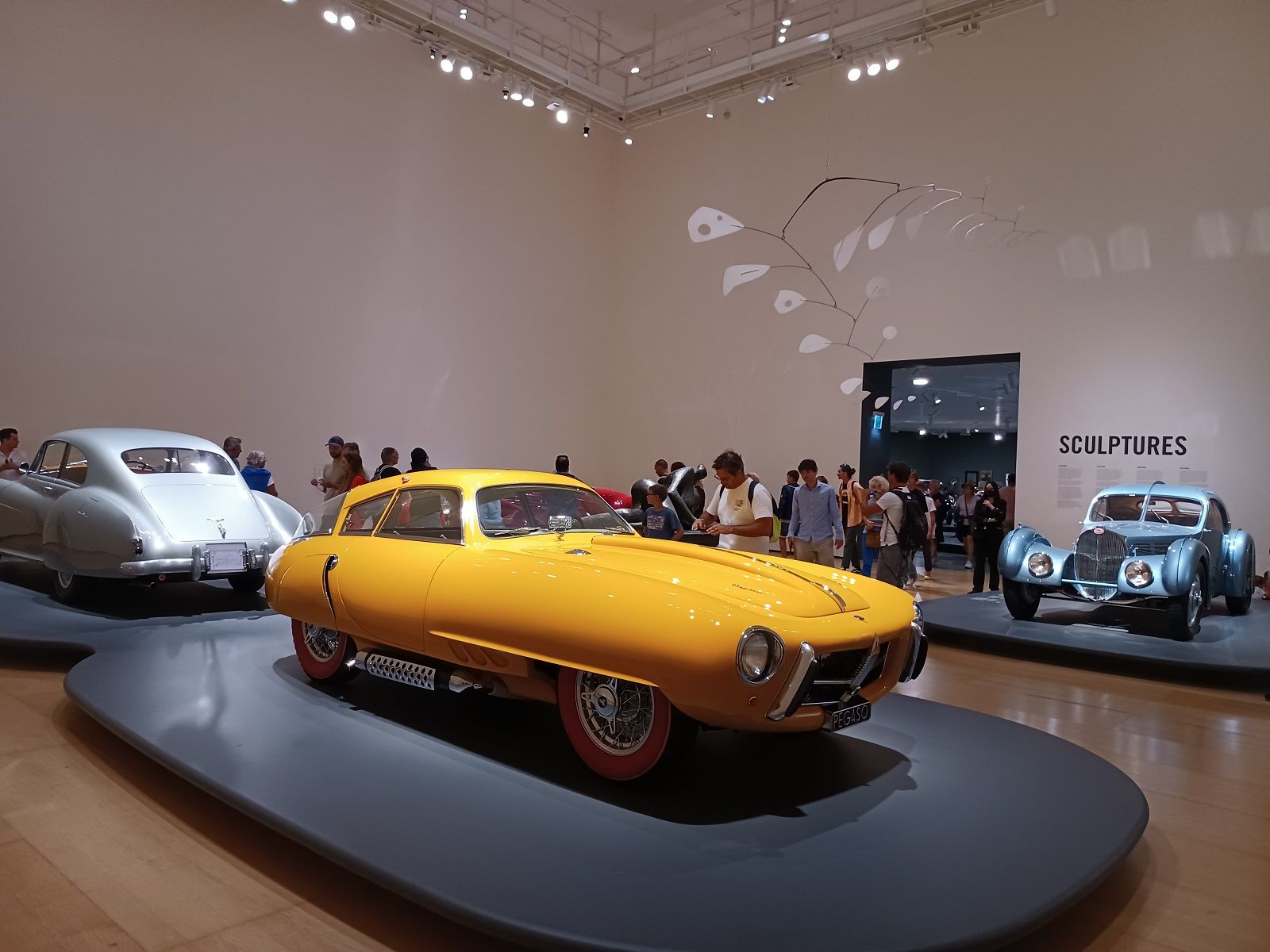 Foster's selection of 40 cars is, as he sees them, the best of its kind in terms of beauty, rarity, technical progress, and a vision of the future.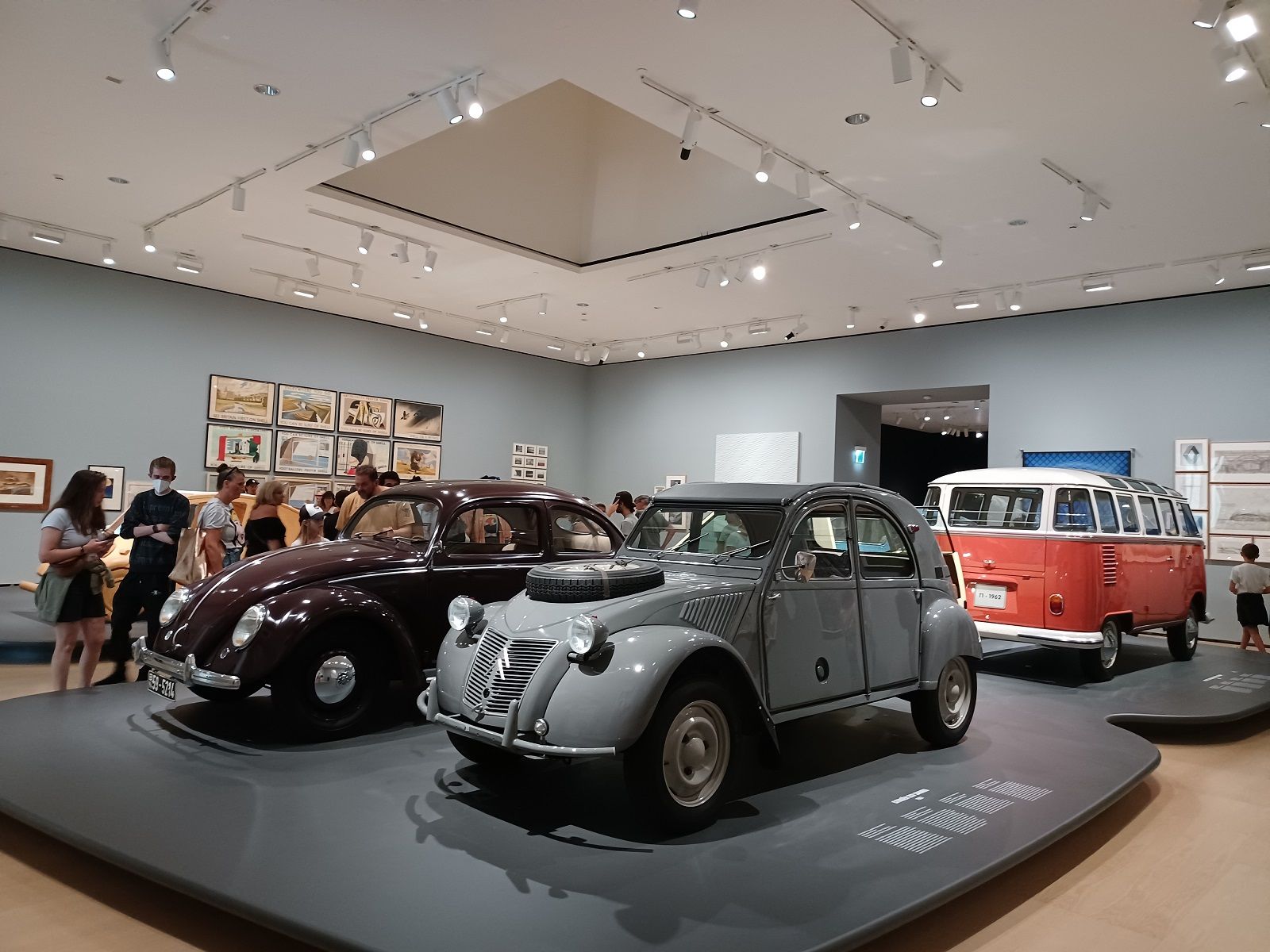 These are placed centre stage in the galleries and surrounded by significant works of art and architecture.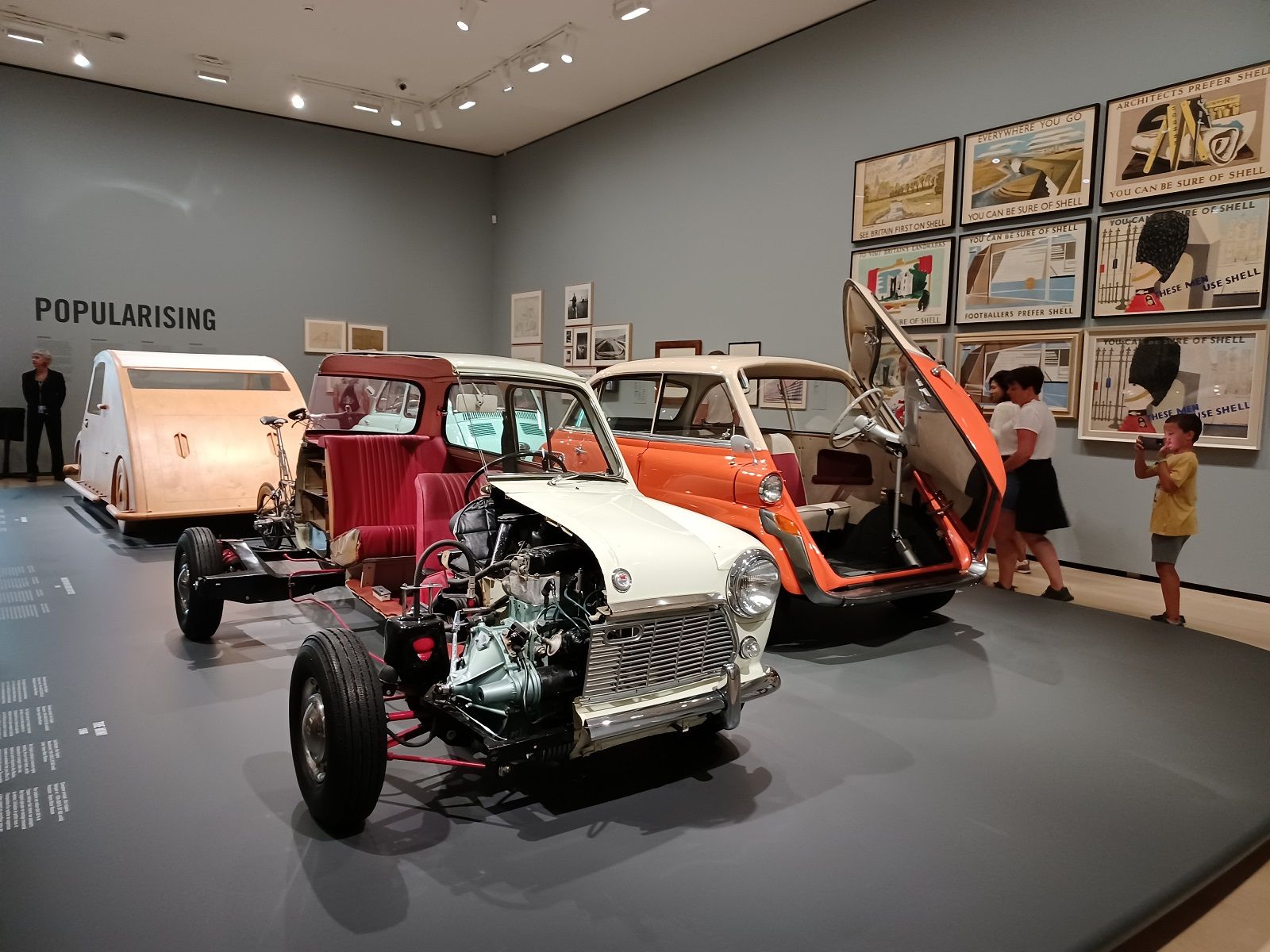 Many of these had never left their homes in private collections and public institutions, thus a once-in-a-lifetime opportunity to see them is made accessible to a much wider audience beyond automotive enthusiasts only.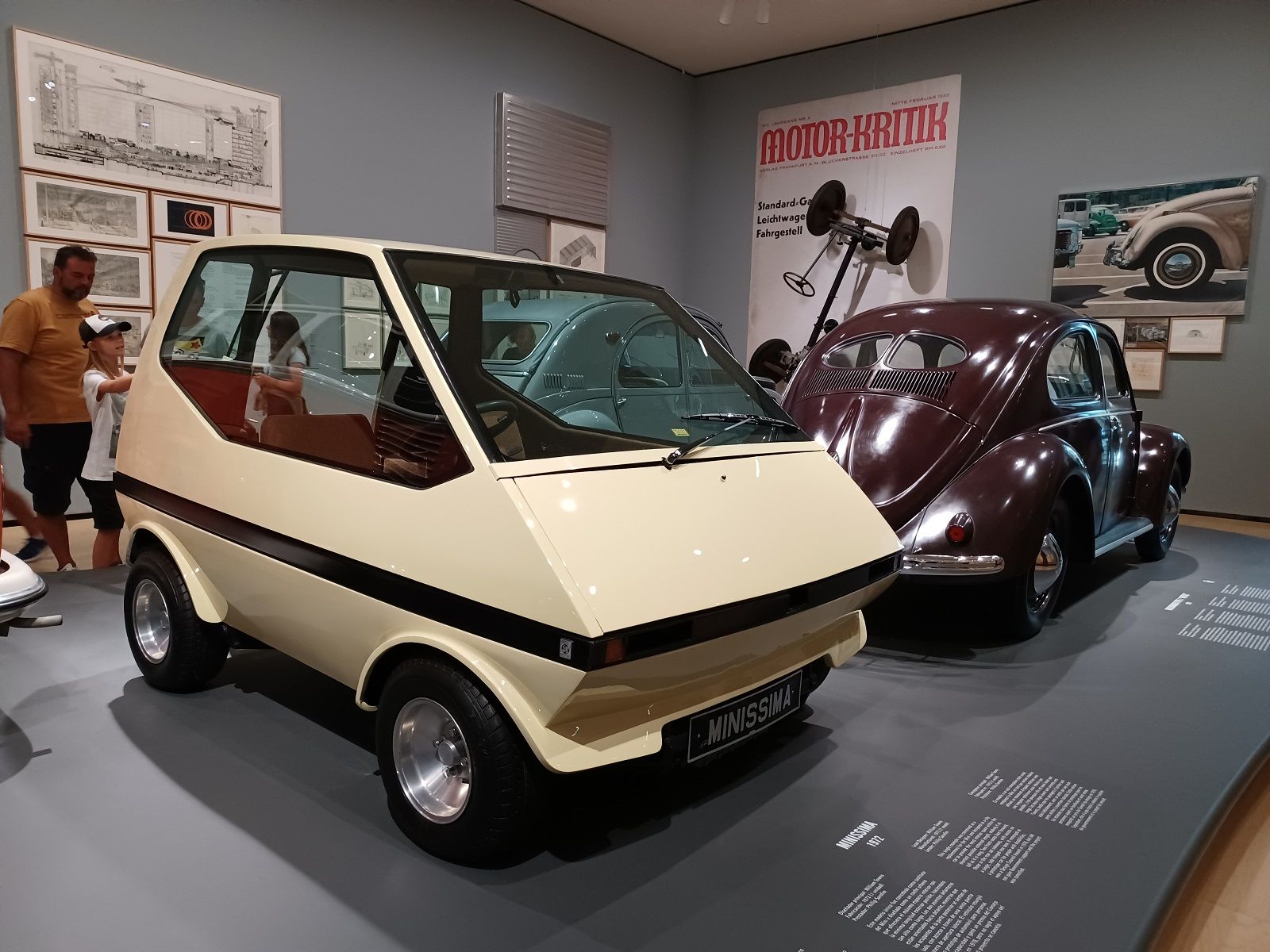 Some of the most remarkable cars on display include the one and only V12-powered Delahaye 165, one of three Bugatti Type 57 SC Atlantics extant today (both of which come from the Mullin Automotive Museum), one-off concepts cars such as the three Firebirds from General Motors, the be-winged Alfa Romeo B.A.T 7 designed by Franco Scaglione, and the astounding Marcello Gandini-designed Lancia Stratos Zero concept.
There are also several exotic rarities such as a Porsche 356, a Mercedes-Benz 300 SL, an early Jaguar E-Type from Norman Foster's personal collection, just like the '34 Chrysler Airflow and the Tatra T87.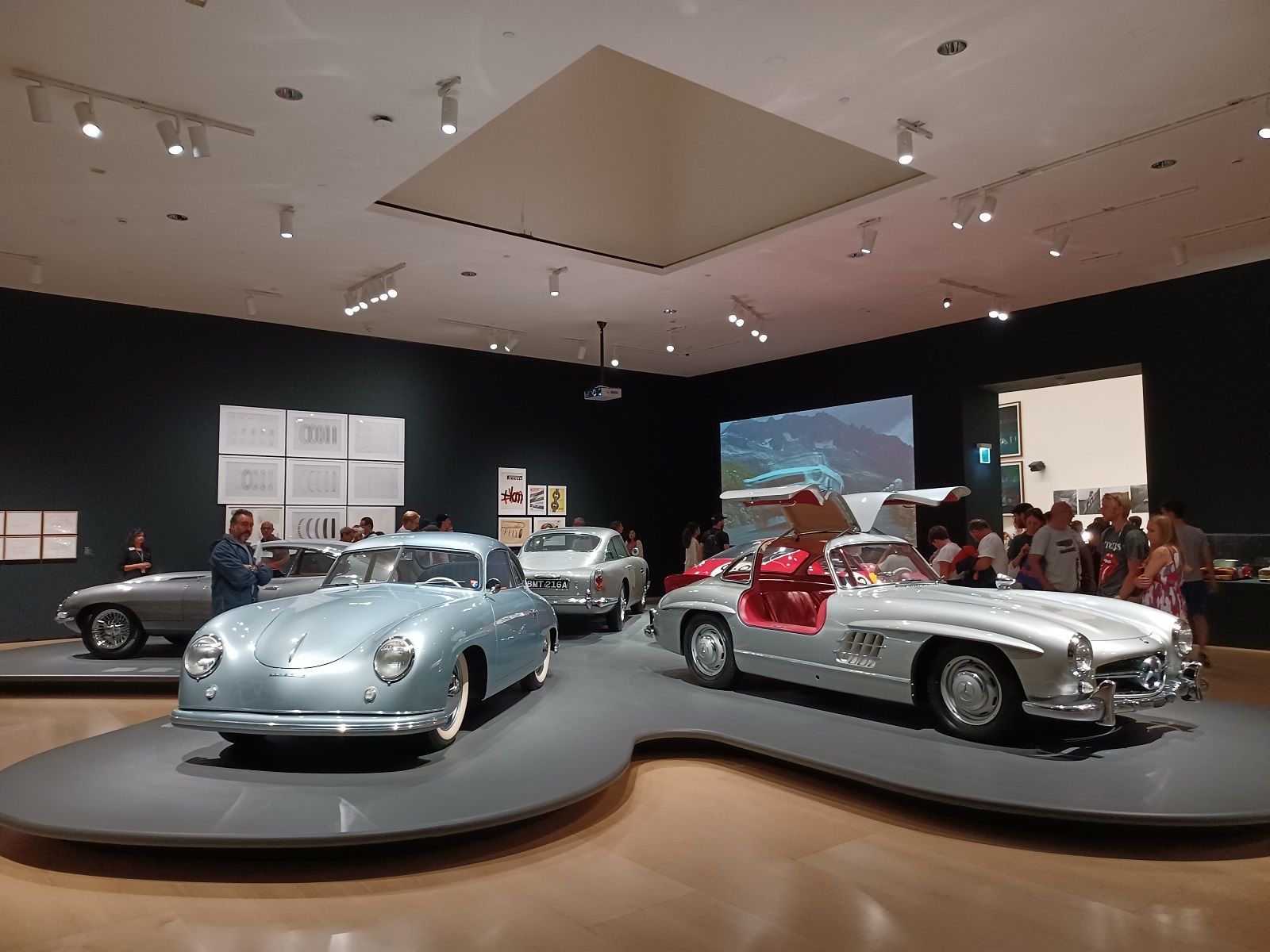 Two other noteworthy cars from Norman Foster's personal collection include a Voisin C7 Lumineuse, which was used by Le Corbusier, and a recreation of another great architect's idea of a car, Buckminster Fuller's Dymaxion three-wheeler.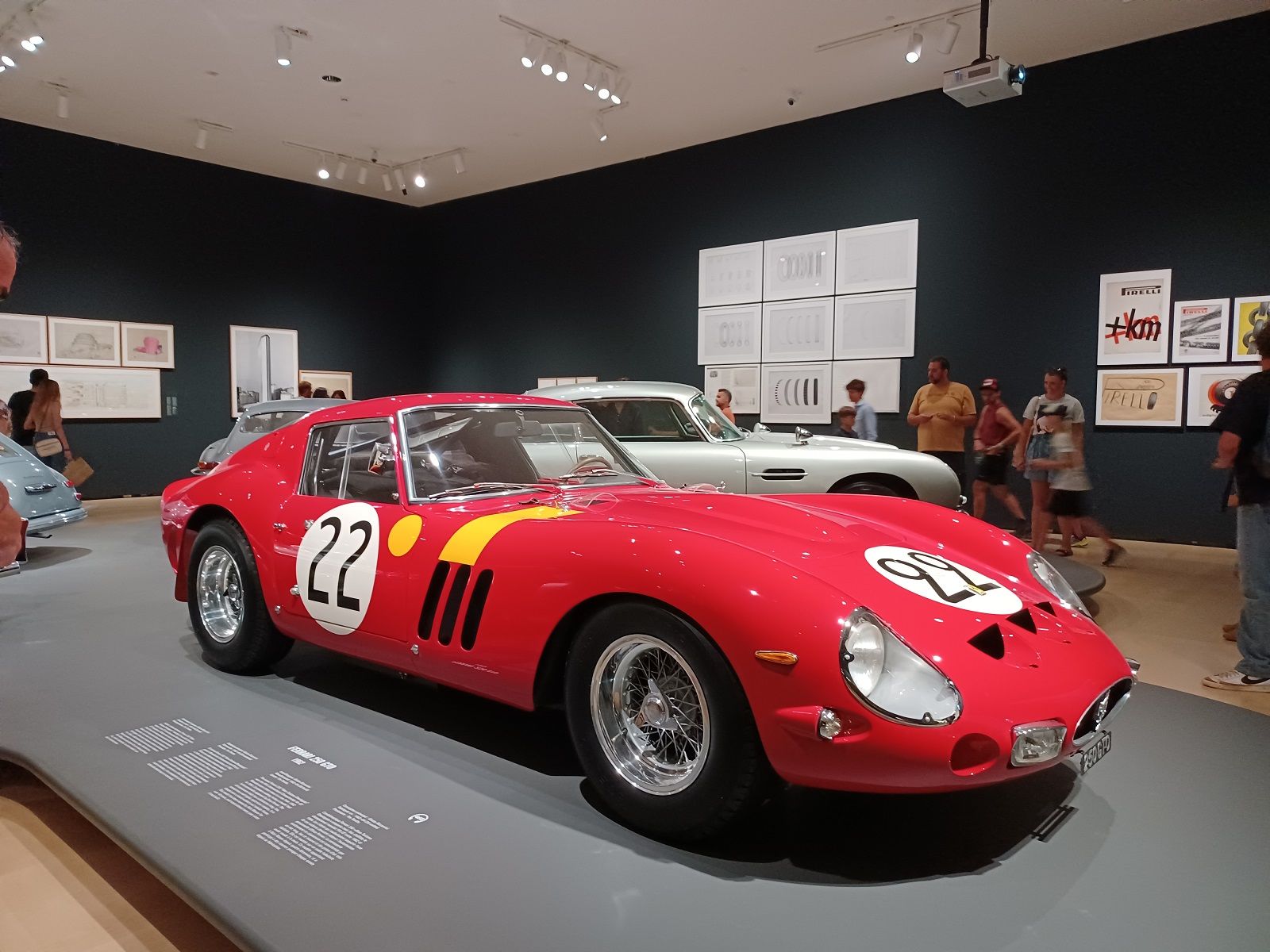 The very beginnings of motoring are represented by a replica of a Benz Patent Wagon (likely fabricated in Coimbatore), as well as a Ford Model T and a Lohner-Porsche hybrid. Mass motorization is encapsulated by cars like the Citroen 2CV, a cut-out of a Mini, a Renault 4L, a VW Beetle and a BMW-Isetta.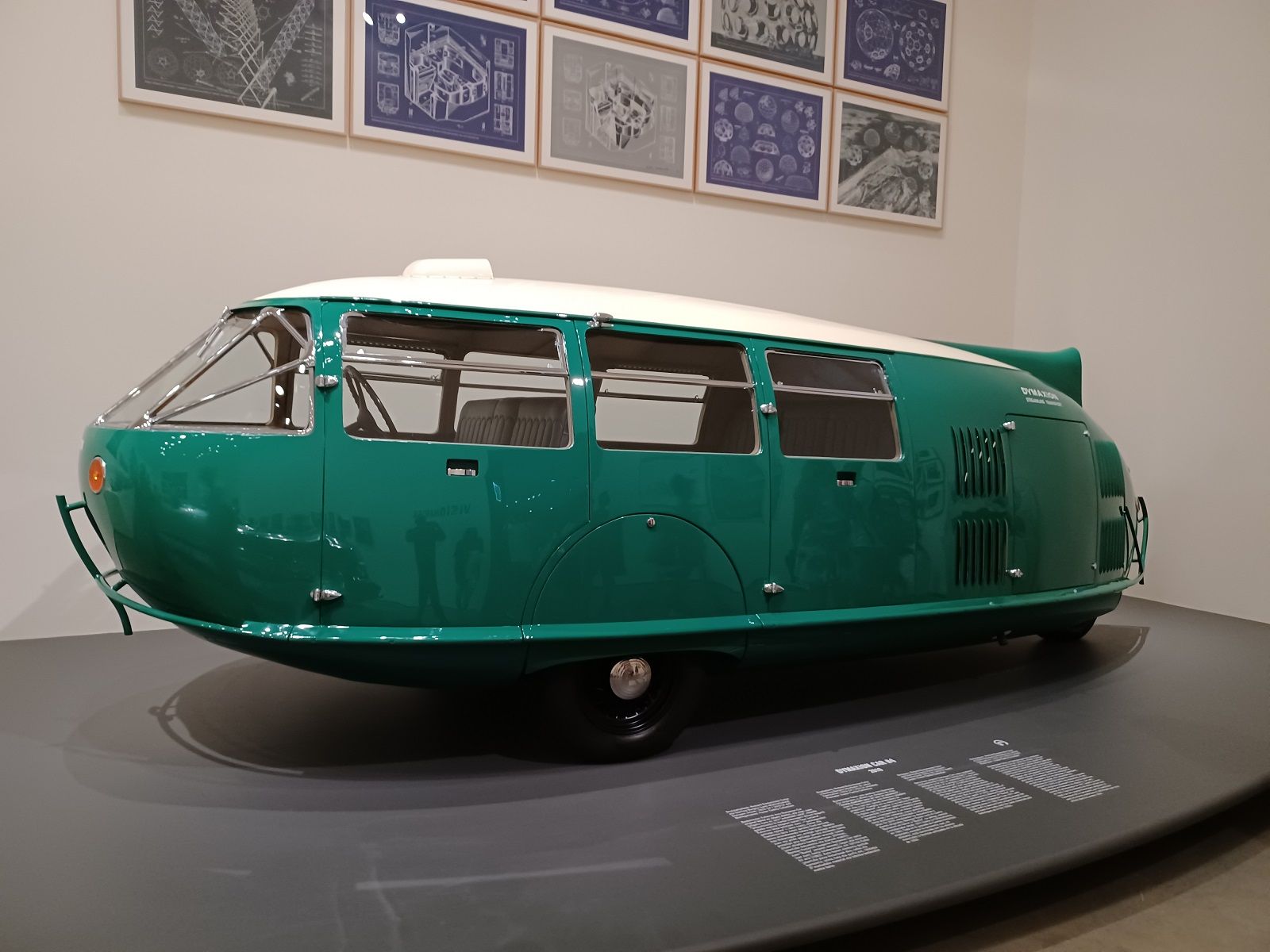 A surprise display was the Minissima concept designed by British designer William Towns, and which is now owned by American collector Phillip Sarofim (who also owns the Lancia Stratos Zero and the Ford Pierson Brothers Coupe, an example of very early hot rodding of cars).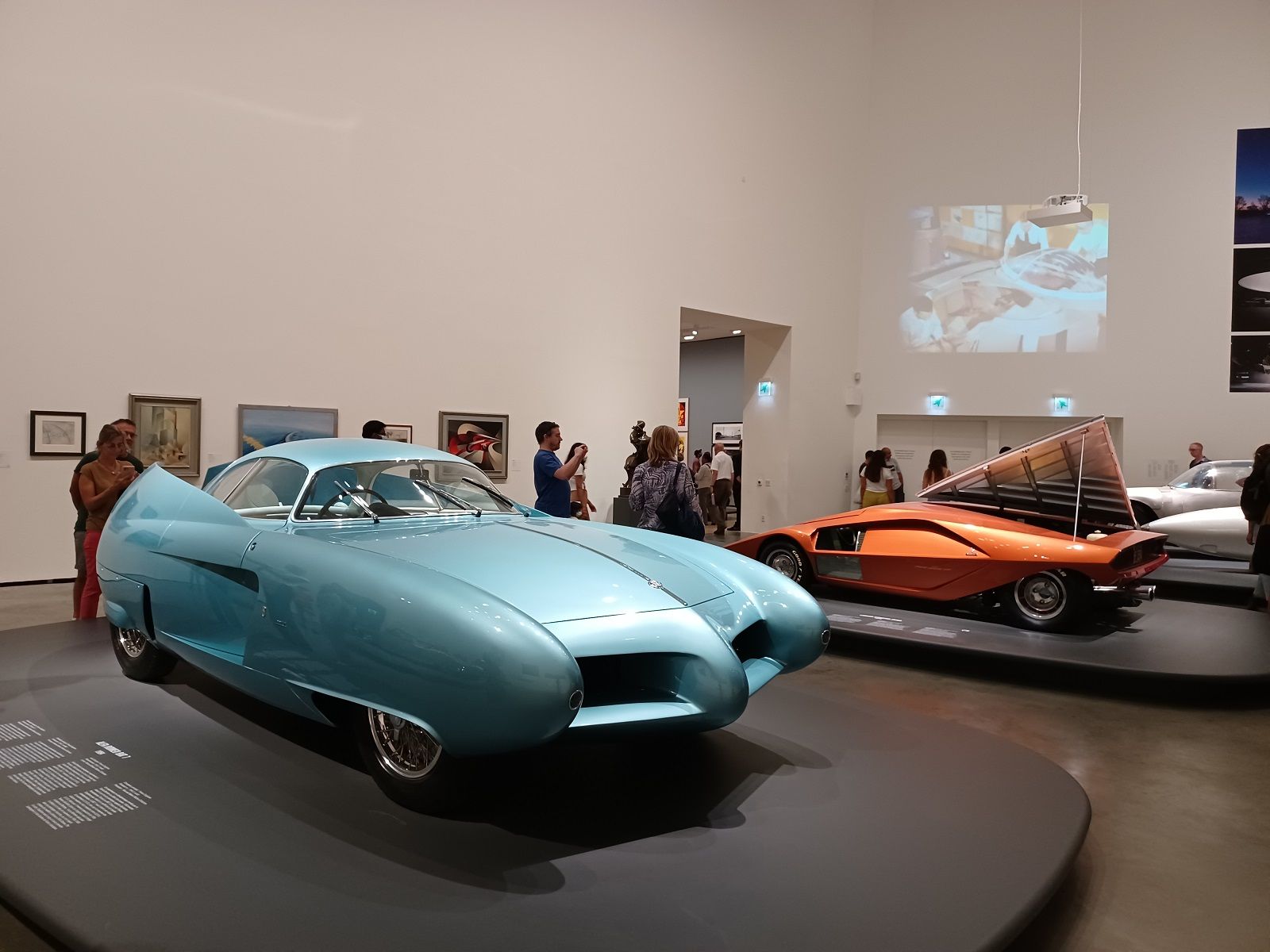 One of the stars of the exposition is the bright red Ferrari 250 GTO of Pink Floyd's drummer Nick Mason, who has owned the car for more than 40 years now. The other very brightly coloured car is the yellow Pegaso Z-102, as a representation of Spanish haute couture automobile.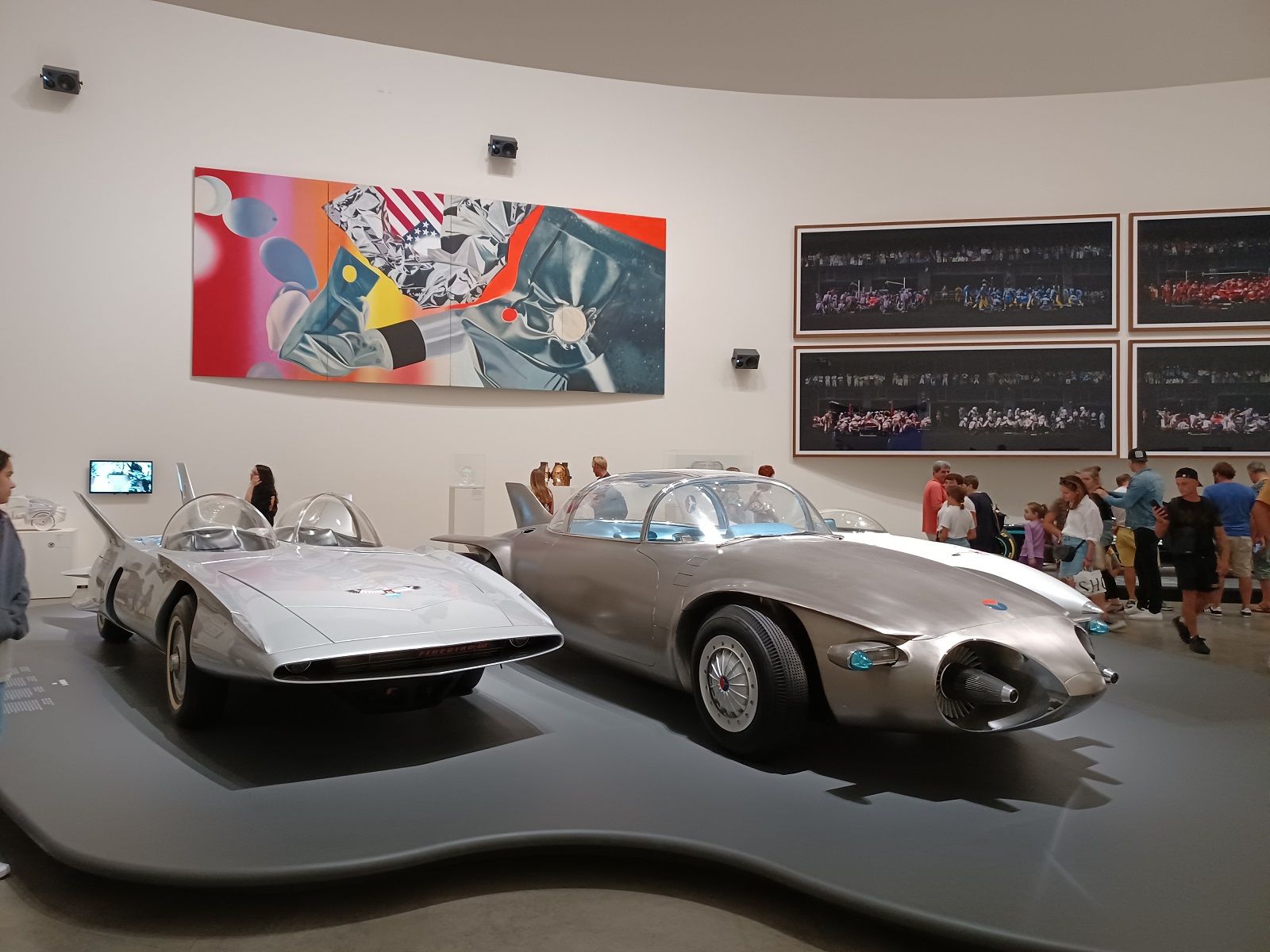 In fact, architectural drawings of factories such as that of the Ford plant by architect Albert Kahn, as well as designs of houses with garages by Le Corbusier, and even Norman Foster, complemented photography from the likes of Jacques Henri Lartigue and paintings by Frederick Gordon Crosby.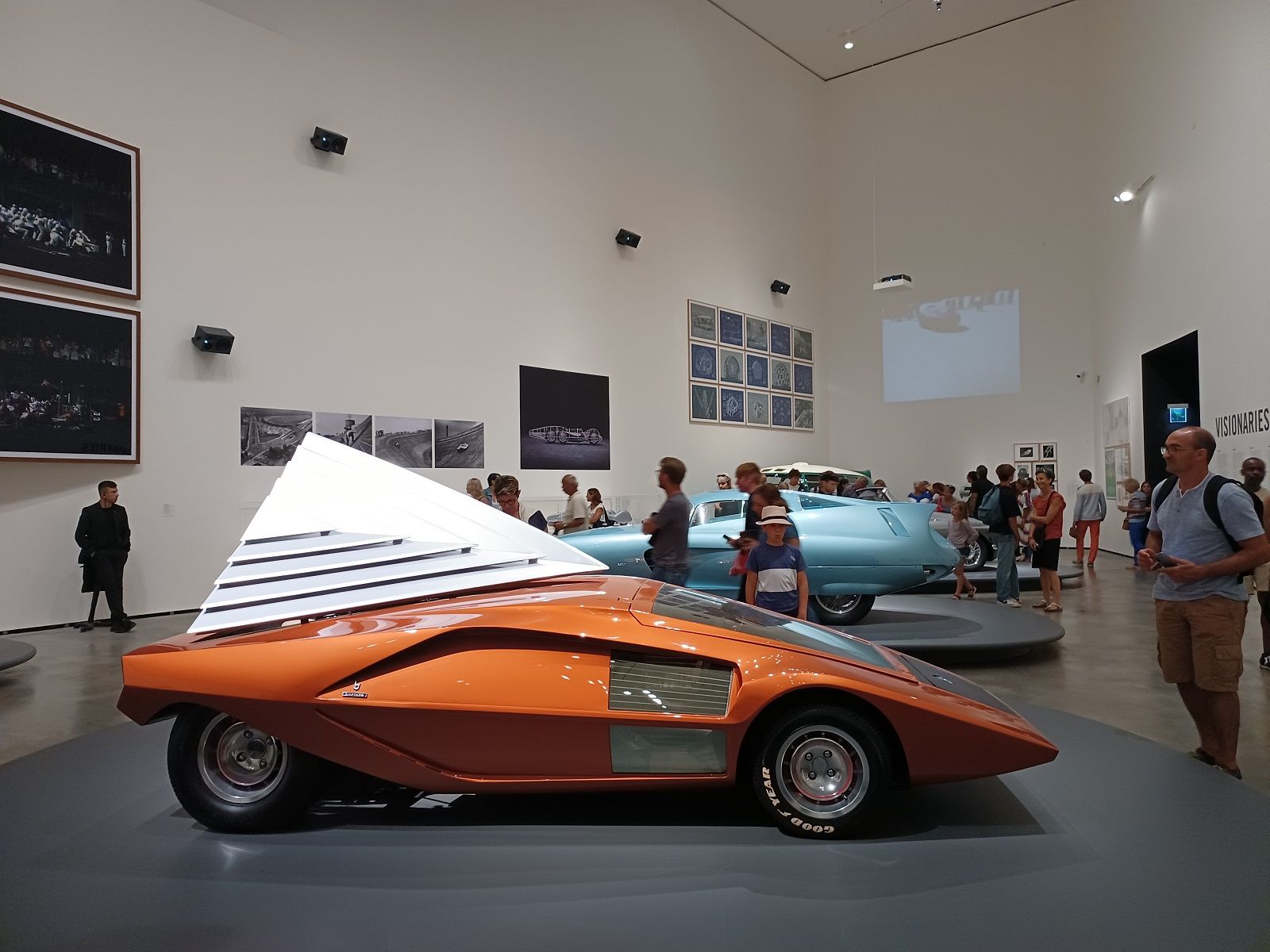 Unlike any other single invention, the automobile has completely transformed the urban and rural landscape of our planet and in turn our lifestyle, and this was well explained through this exhibition, as was the very wide palette of the automobile through more than 130 years of technical and design progress.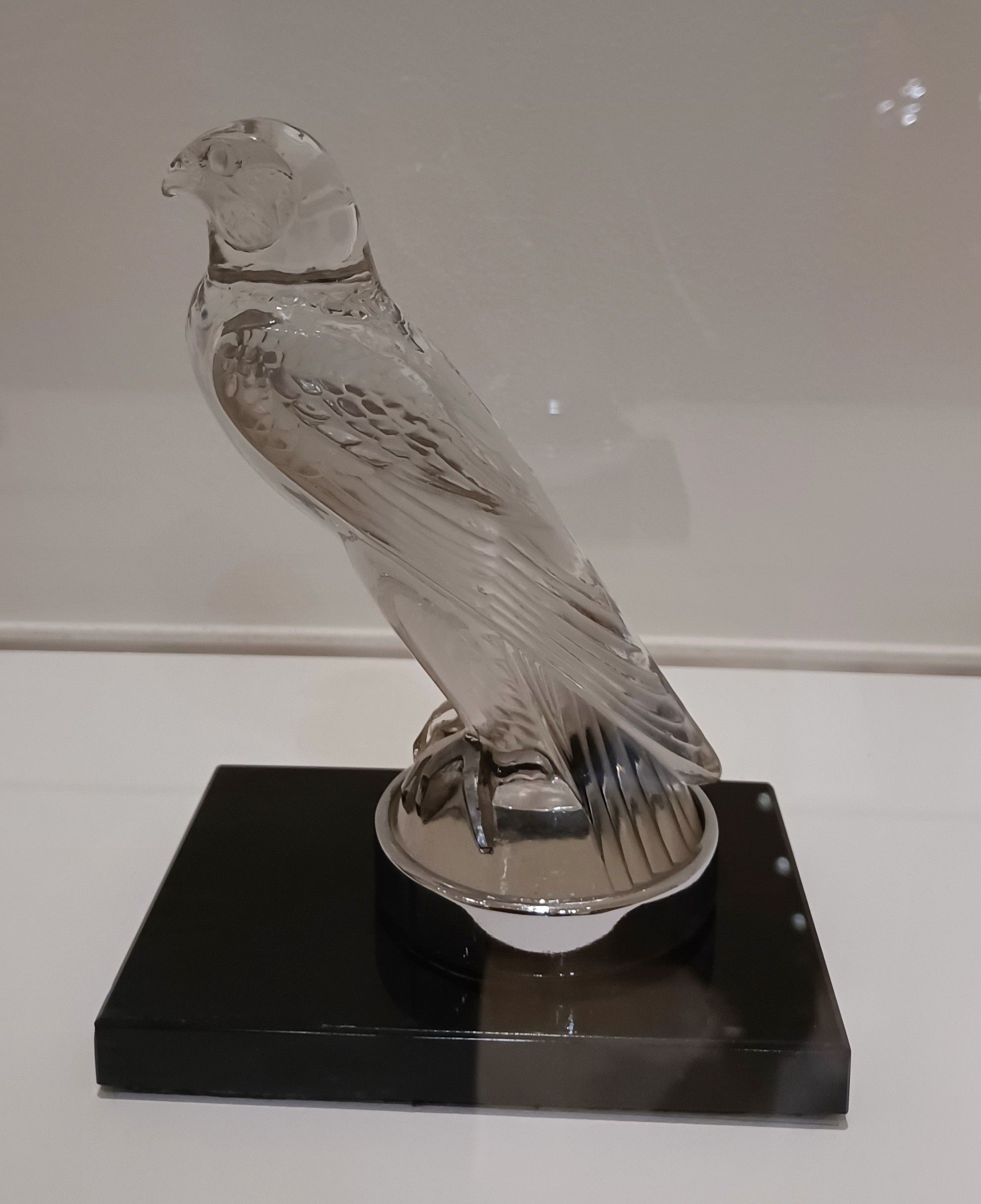 ---
---
Comments
Sign in or become a deRivaz & Ives member to join the conversation.
Just enter your email below to get a log in link.