Apradh: The Film That Captured The Essence Of Racing
Poster image: Osianamaworld.org
In 1972 Bollywood star Feroz Khan produced, directed and starred in the movie Apradh, in which he participates in a "Formula race". Even though the film was finally released in 1972, the poster has Formula One cars from around 1962 or so in racing action, juxtaposed between the two superstars then, Mumtaz and Feroz Khan. This image would later also be on the song synopsis booklet. The film with racing action on the poster, and within the plot, became this writer's favourite movie of all times (until then!).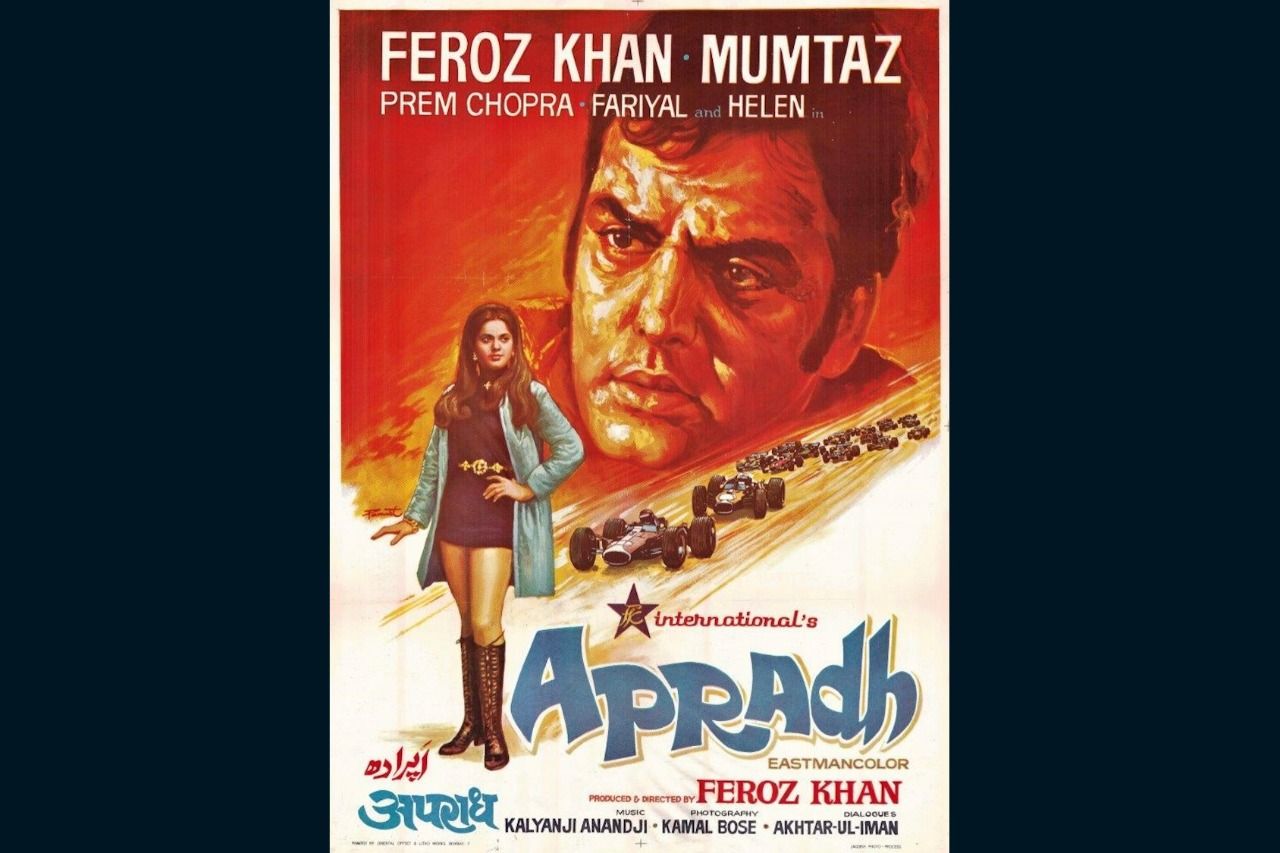 The movie footage though, had a different set of cars from those on the poster. Instead of Formula One bolides from the early 1960s, what one gets to see, immediately after the mandatory black-and-white Censor Board certification, are a bunch of Formula 2 single-seaters from the 1971 season. These are all lined up at the start of a race, at the legendary Nürburgring, in Germany as you can see in this video:
Aren't the first five minutes genuinely exciting?
This was perhaps the first time in India that it was possible to see genuine racing footage on the big screen. Unlike John Frankeheimer's film Grand Prix (from 1966) and Steve McQueen's redoubtable Le Mans from 1971, which had mostly re-enacted race scenes, Apradh had genuine racing footage.
Feroz Khan had acquired the rights of the live footage shot by a local television channel, thereby providing India's first nail-biting racing excitement on the big screen. Until then, whatever automotive racing had been shown on the Indian screen had been very unconvincing locally created footage. To make it look absolutely authentic, he seems to have taken his film crew for a two-month long stint to Germany, where he shot a few scenes of him getting in and out of a couple of racing machines.
Can you guess which race Apradh's first five minutes footage is from? And what all are the cars and who the drivers are? Leave a comment with your guesses below, and we will come back to you with what we believe is our findings.
---
---
Comments
Sign in or become a deRivaz & Ives member to join the conversation.
Just enter your email below to get a log in link.