When Art And Automobiles Came Together On A Sunny Day In France
Images: Gautam Sen
The Art Automobile event kicked off on Saturday the 18th of September, with a conference on art and the automobile organised by Jean-Marc Thévenet, for all the participants. The conference was a tribute to his father, Jean-Paul Thévenet, and the main event was on Sunday, the 19th which kicked off with a rally, in which most of the historic vehicles participated. All the cars returned and gathered at the verdant green grounds of the Chateau de Groussay, at Montfort-l'Amaury, a very pretty village, some 70km West of Paris.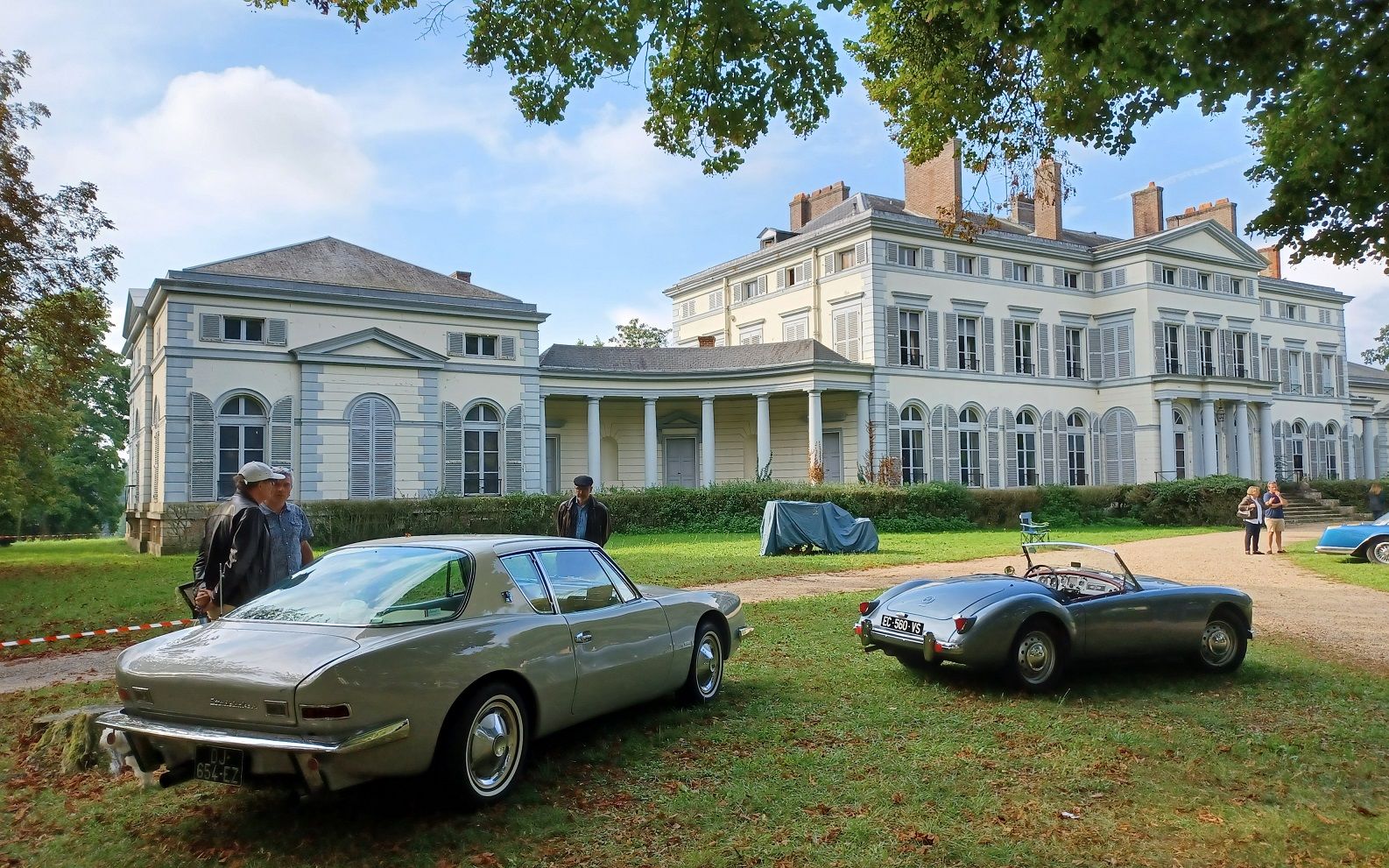 Jean-Paul Thévenet was famous in France as a pioneering automobile journalist (the French have a lot of respect for them, strangely enough) and a director at France's leading auto monthly L'Automobile Magazine.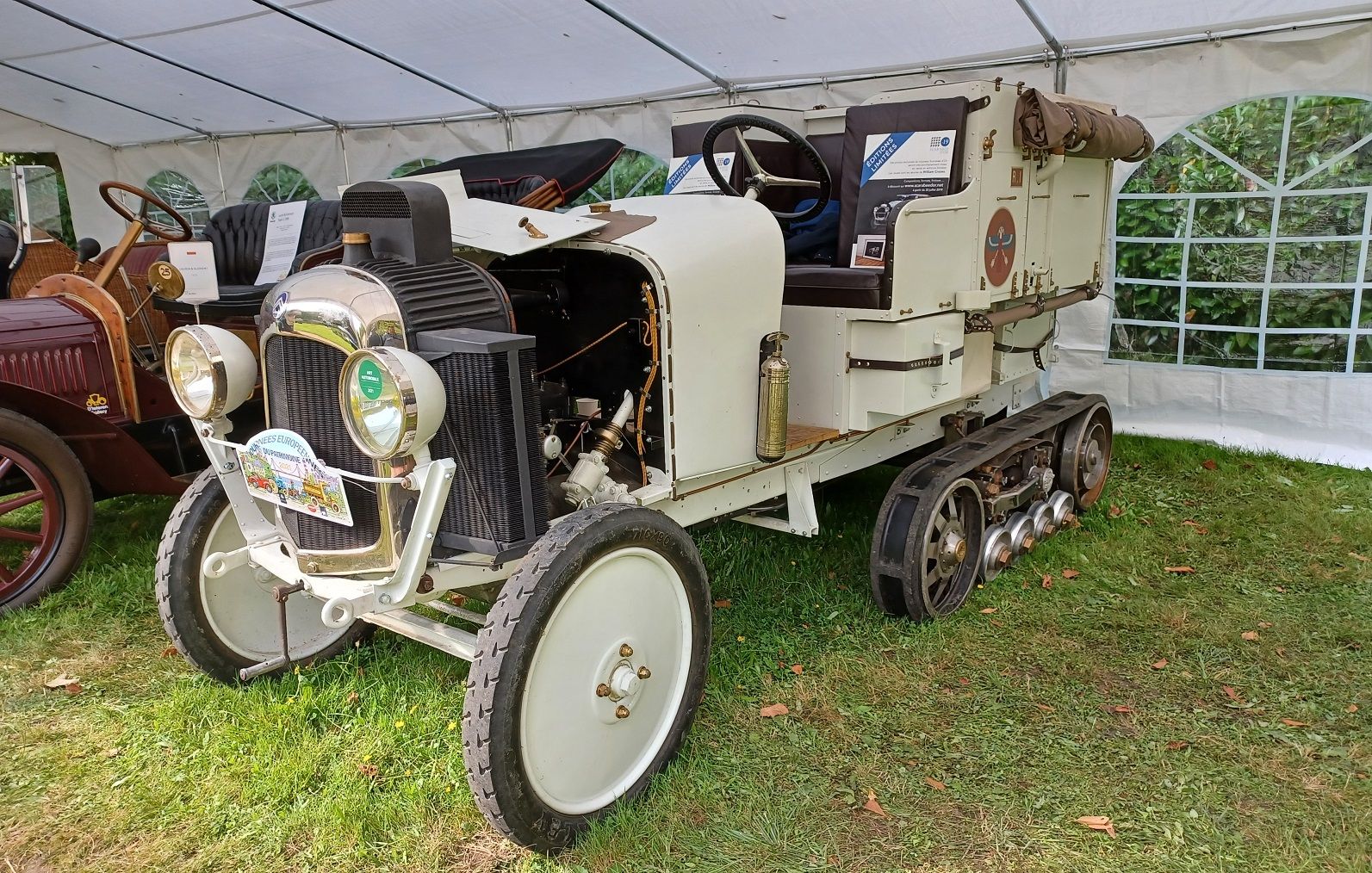 This was the second running of the Art Automobile, a concept dreamt up by Jean-Marc Thévenet, who has been a publisher, a comic book writer, as well as a television producer and curator.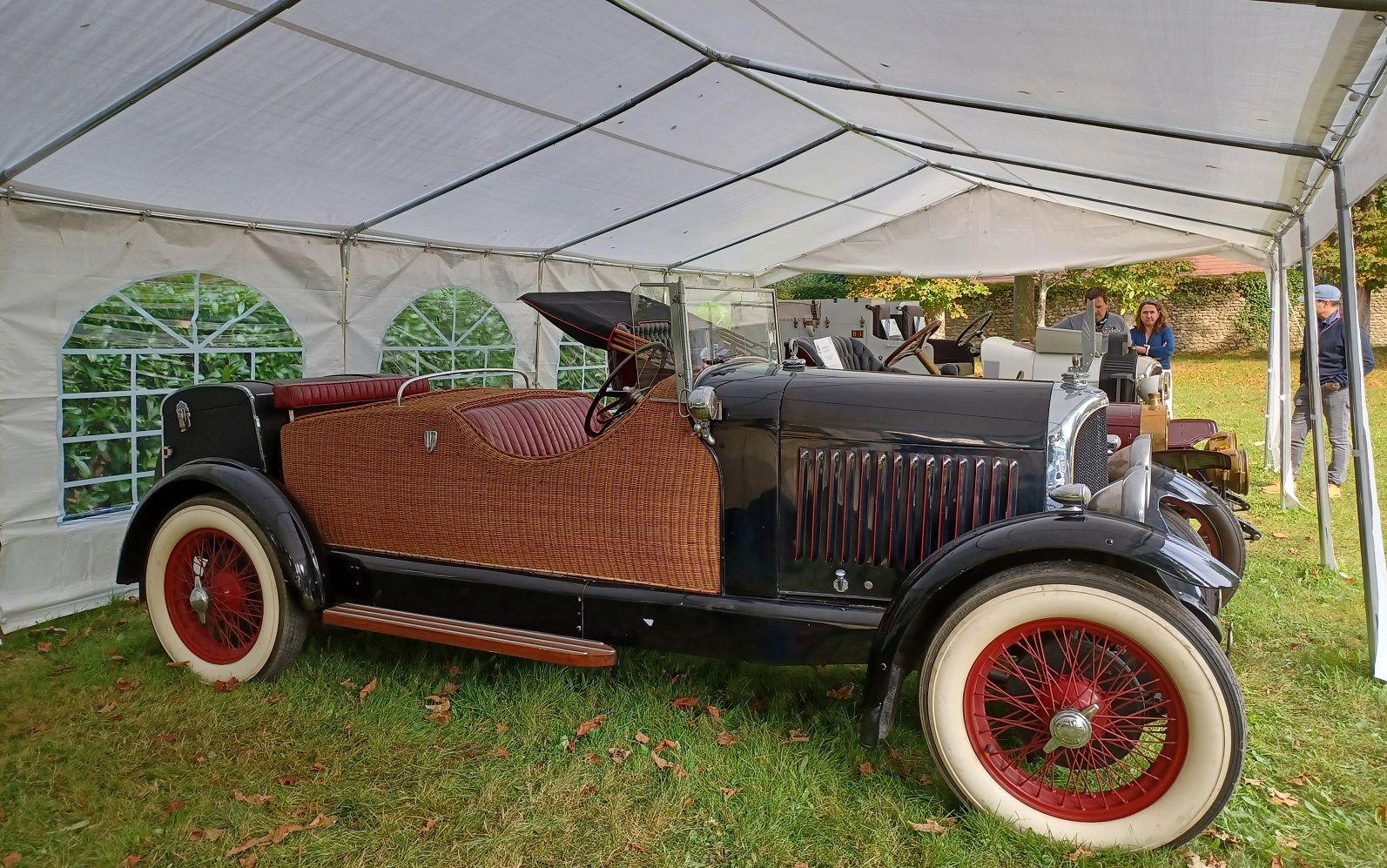 Thévenet's comic book Le Chemin de d'Amérique won the best book prize in 1991 at the famous comic book festival, the Festival Internationale de la Bande Dessinée d'Angoulême, and amusingly enough, he went on to become the organiser for the festival from 1998 to 2006.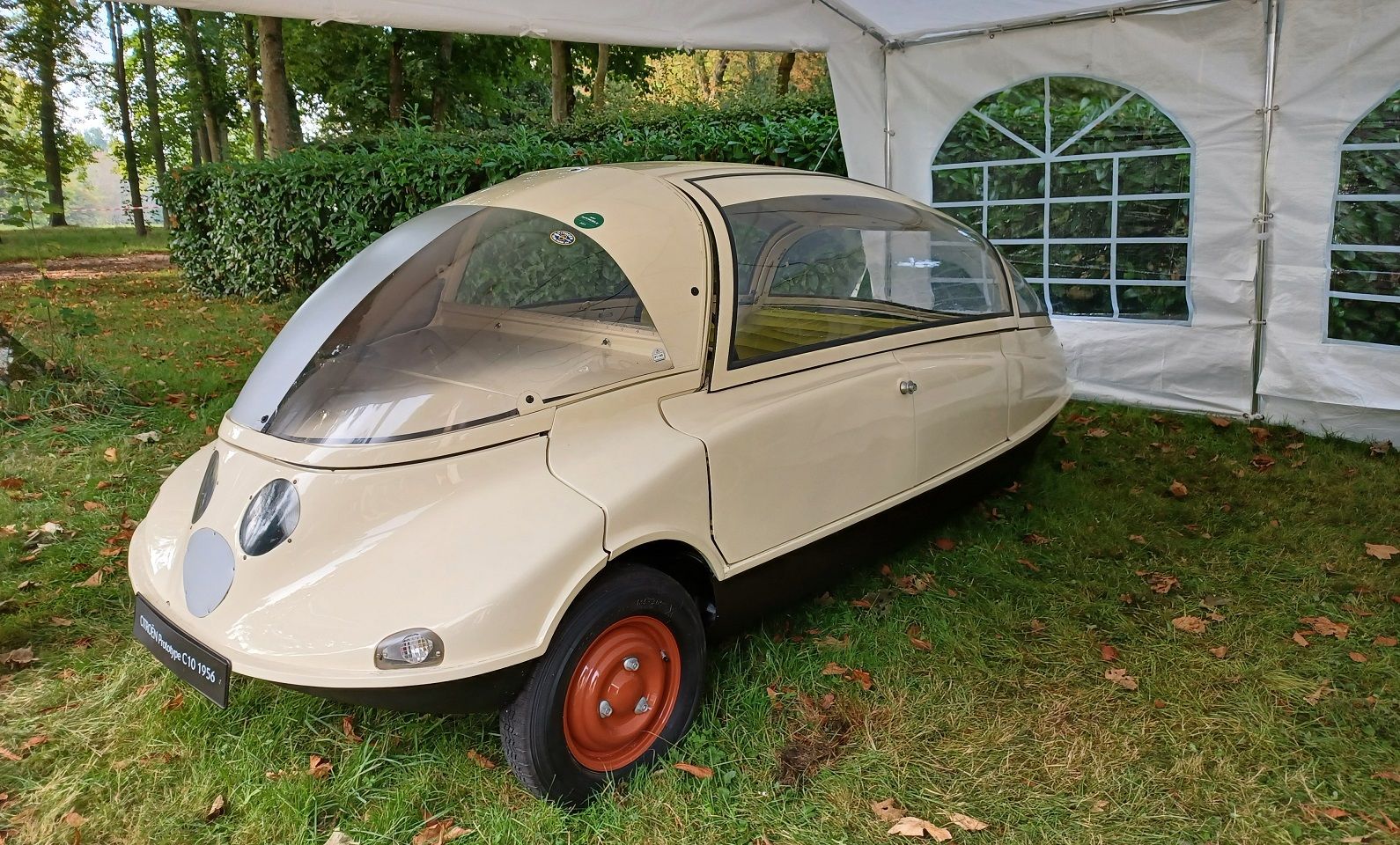 With the purpose of bringing automotive art to the forefront, Jean-Marc Thévenet's concept of Art Automobile is fascinating in that it manages to bring together an excellent line-up of rare and beautiful automobiles of the past with the artwork of highly reputed artists, some of whom were there to capture the scenario on canvas.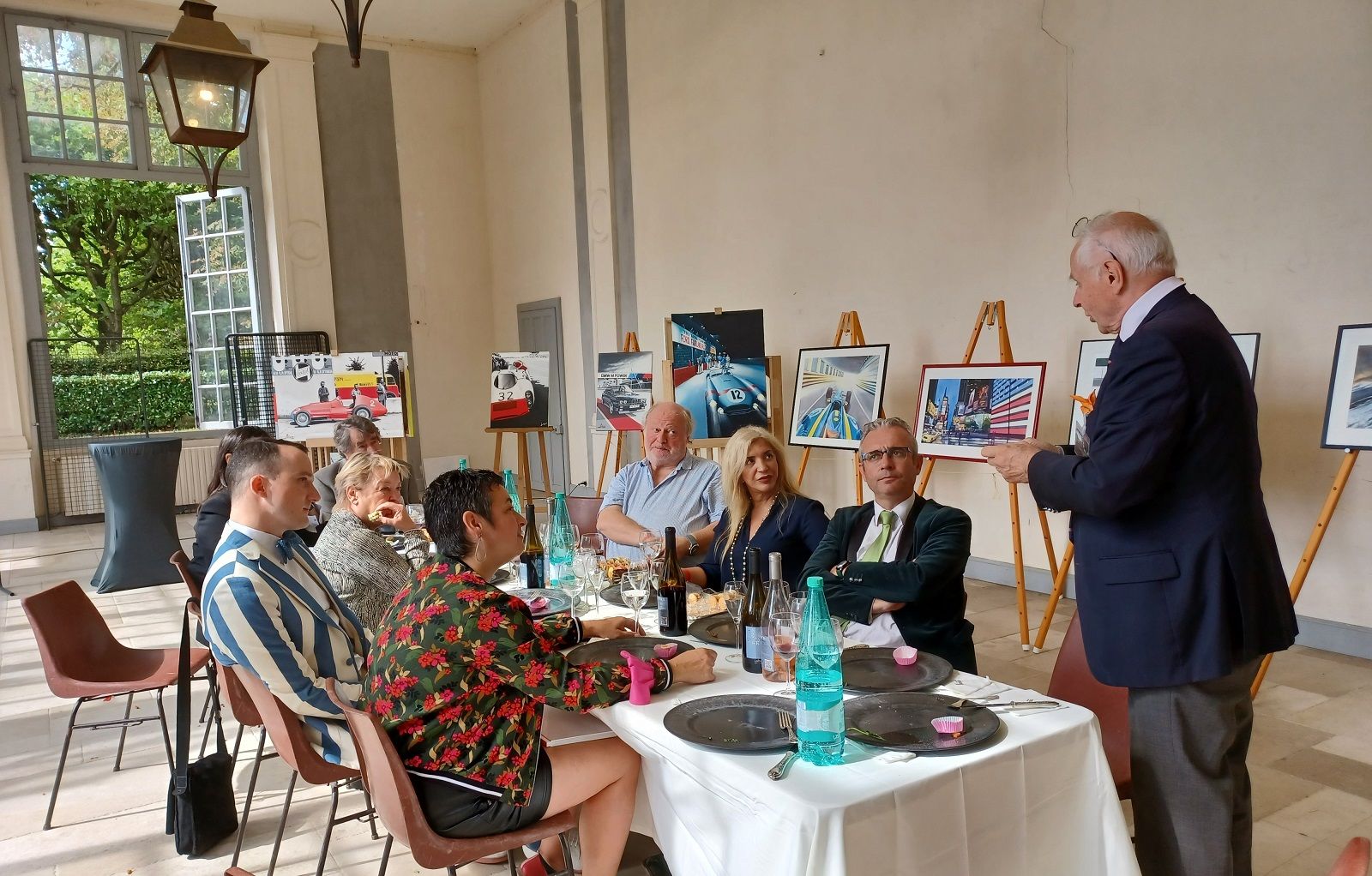 At Art Automobile that day, there was a wonderful gathering of the commonplace and the very rare cars.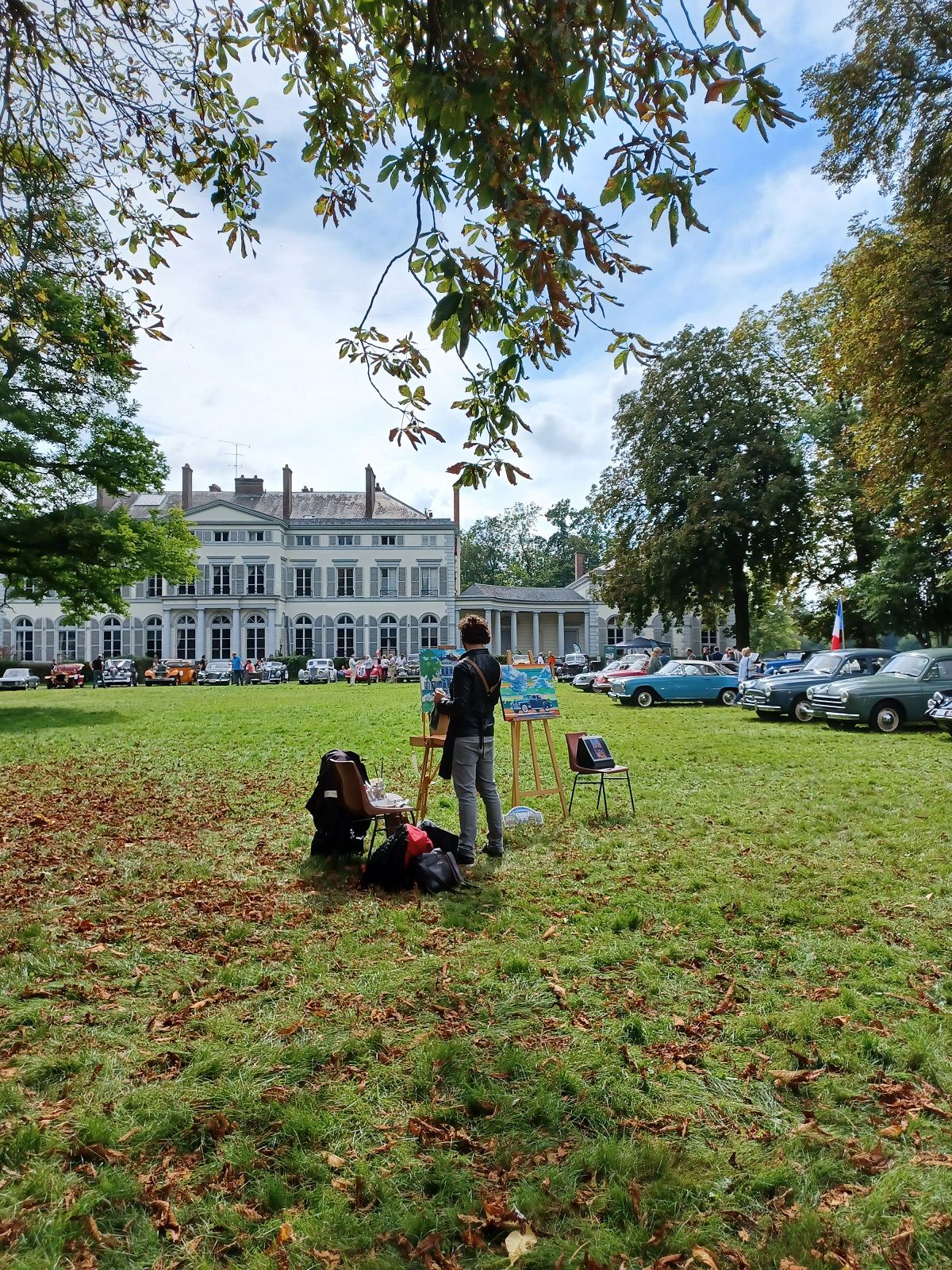 Not only were there several Fiat 500s, Panhards, Simcas, Peugeots and Renaults on display, but also a Bugatti, an extremely rare Derby, a Voisin with a wickerwork body, even two very special Citroëns—a half-track and the C10 concept from 1956. The latter being an amazingly aerodynamic car that weighed just 382kg and managed a top speed in excess of 110 km/h from just 425cc thanks to a coefficient of drag of 0.258.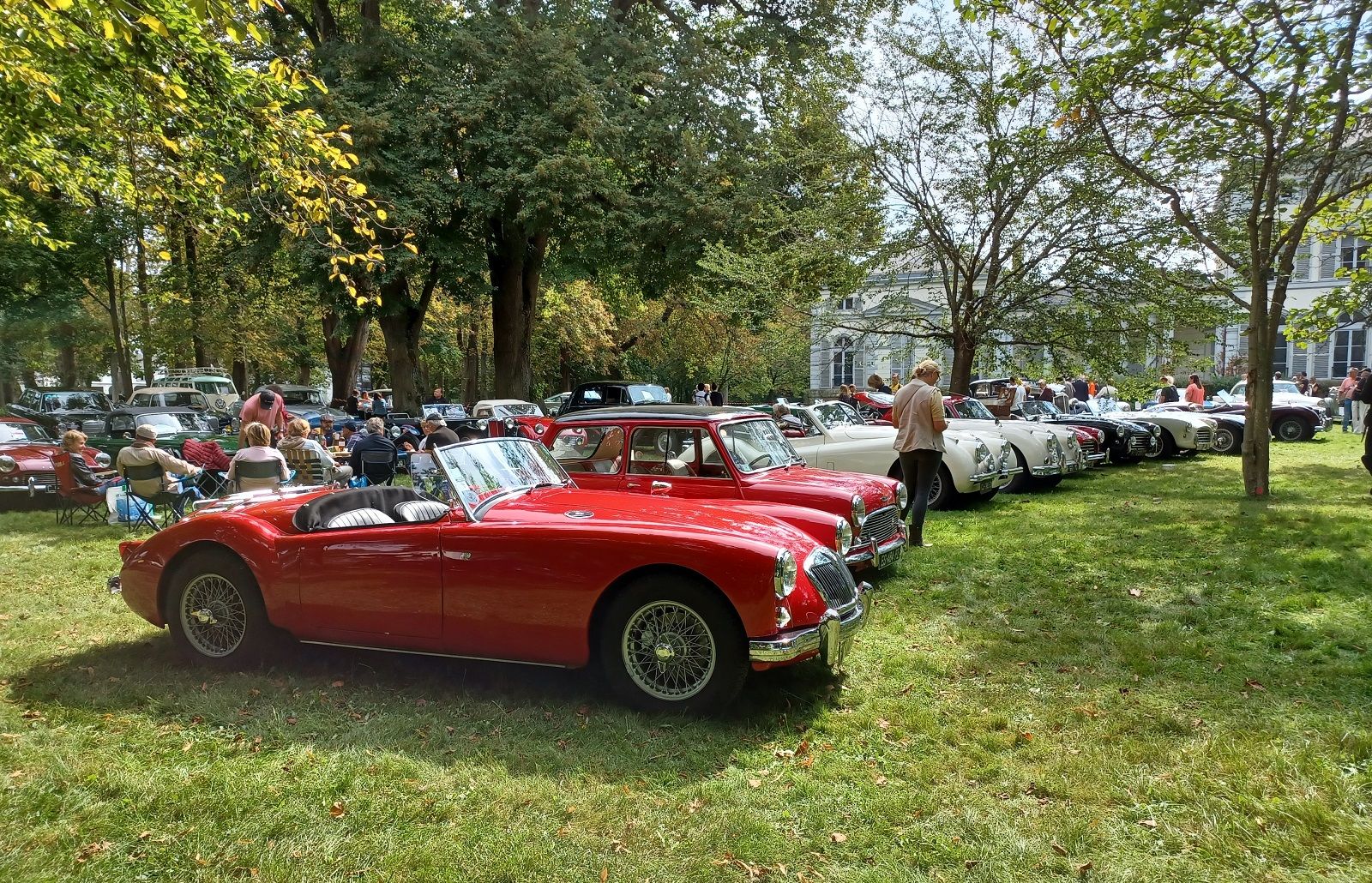 Other rarities included a Jaguar D-Type, a Mercedes-Benz 220 S-SE, a Ferrari 250 GTE 2+2 (which hasn't been butchered, as is the usual fate of these model cars), an Oldsmobile 98 Convertible, and Raymond Loewy's personal Studebaker Avanti from when he used to be in France, in the 1960s.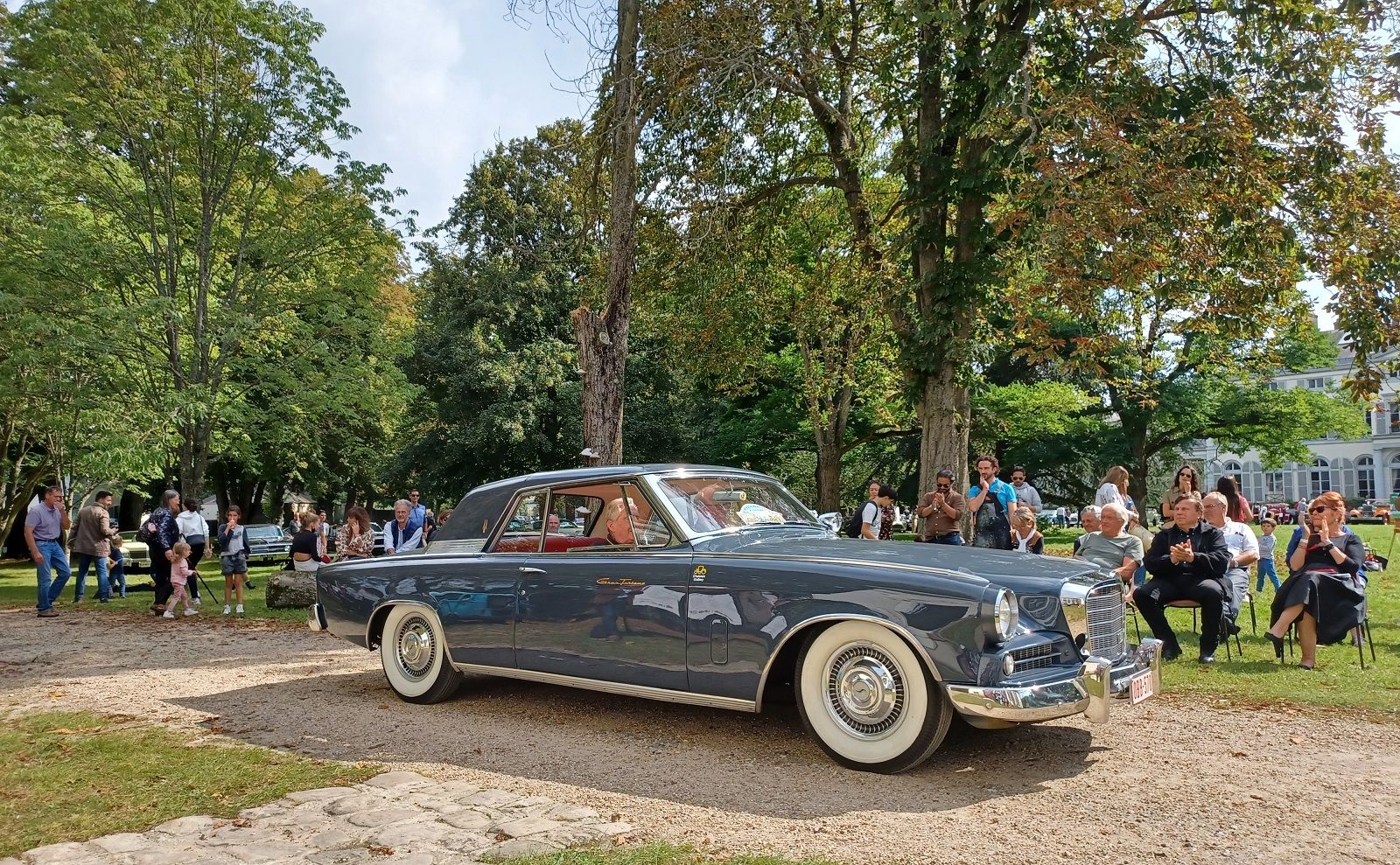 The highlight of the day however, was the concours d'elegance, for which 25 select cars had been lined up right in front of the chateau. These included a very beautiful Carrozzeria Touring-bodied Alfa Romeo 6C 2500, an AC Ace Bristol, a fabulous Studebaker Gran Turismo Hawk, a couple of exquisite Delages, a very elegant Franay-bodied Packard, the Cord that had recently won at the Dinard Elegance, an impressive Chrysler 300B coupe, even a de Dion-Bouton from 1912.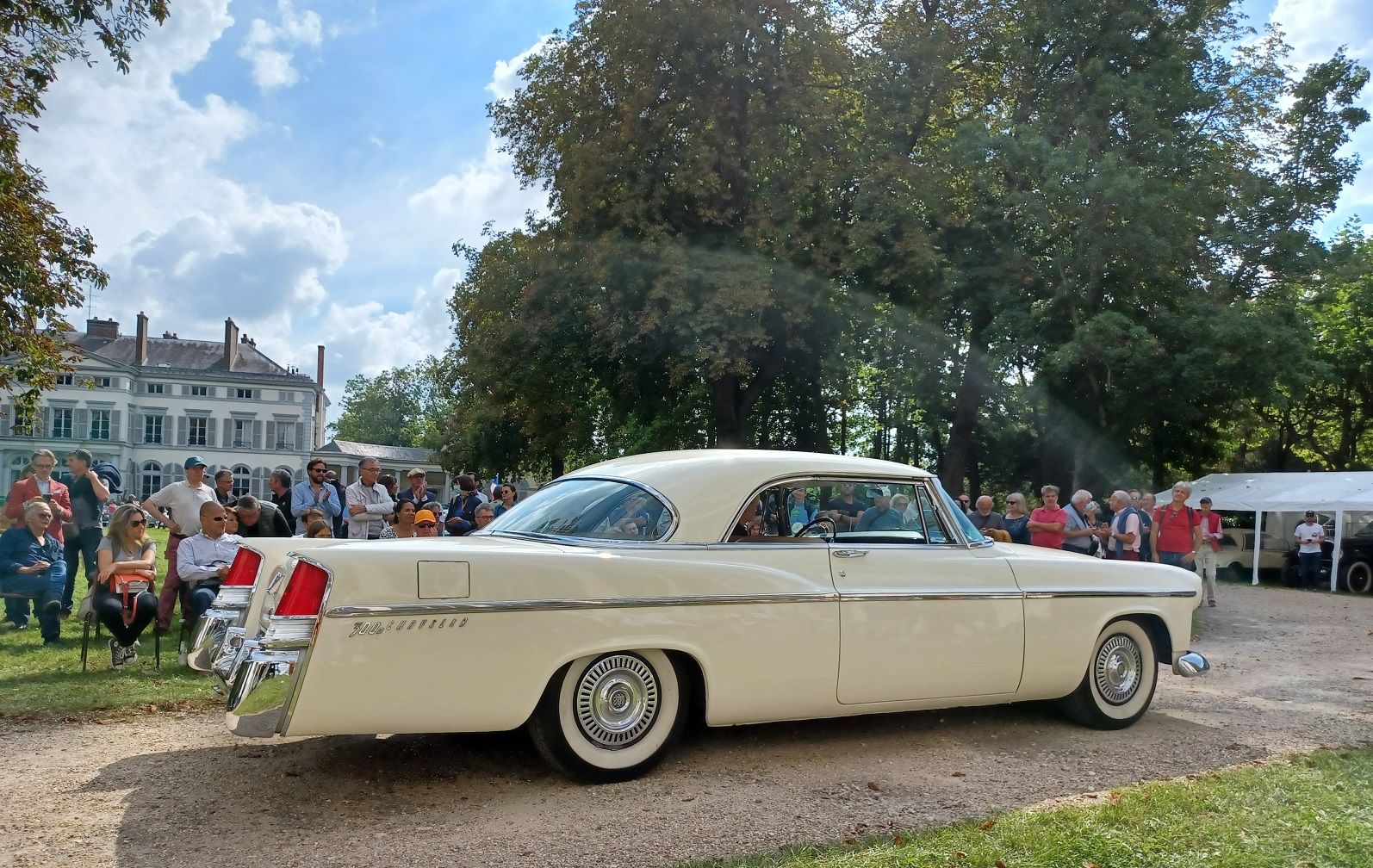 The eight judges—Jacques Cheillis, who used to be part owner of Alpine, Esther Grangeon, from the French historic vehicle federation FFVE, prominent collector Anne-Marie Nicol, Oscar-winning costume-designer Mimi Lempicka, historian and writer Mathieu Flonneau from the Sorbonne, journalist Gilles Gaignault, artist Julien Scamini, as well as yours truly—had a really difficult time deciding between all those wondrous machines, despite the expert commentary by erstwhile FIVA President Patrick Rollet, who did duty as the master of ceremonies.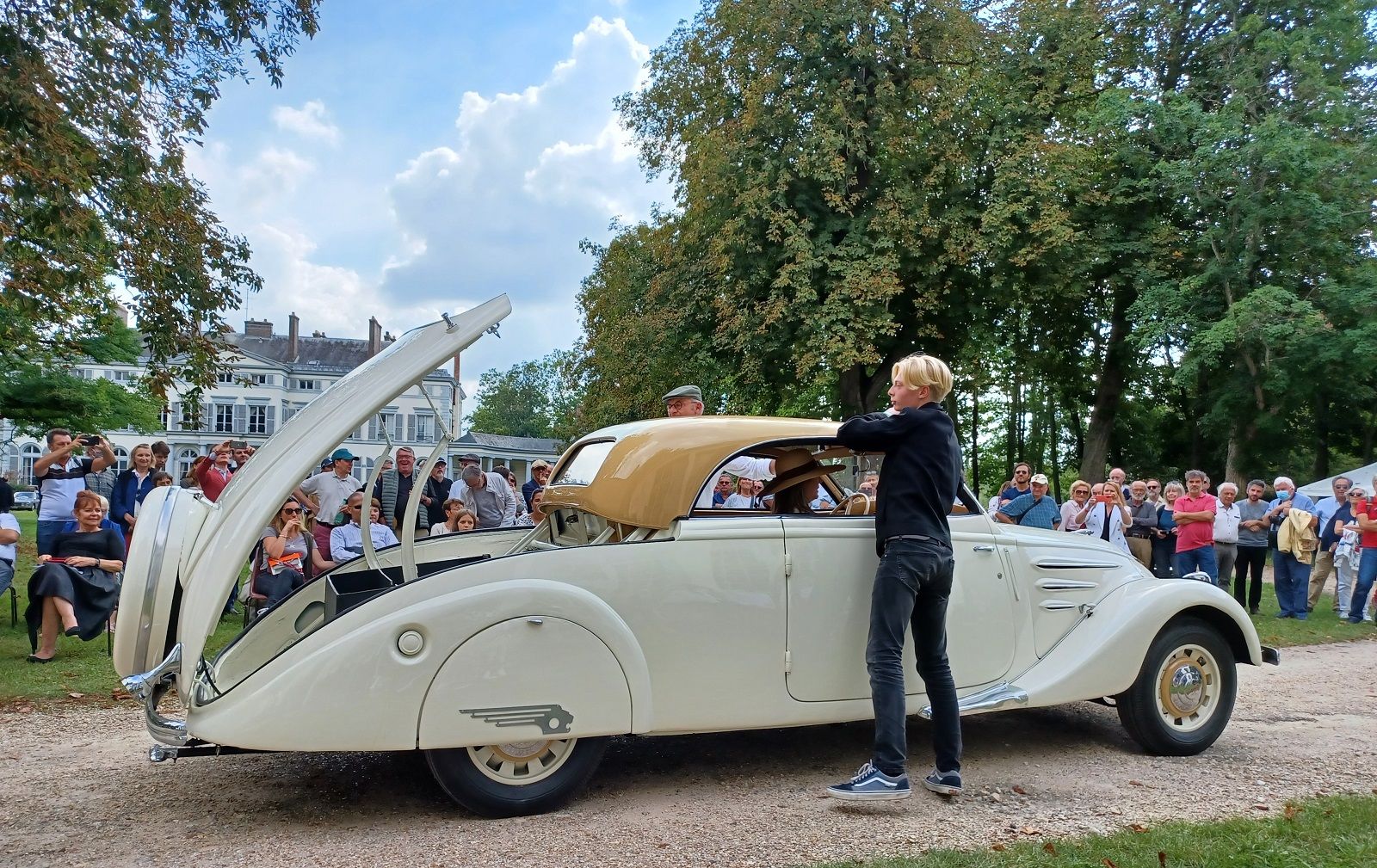 After considerable deliberations, the car that won Best of Show was the extraordinary Peugeot 402 Eclipse, owned and presented by Nicolas Micahut and his family.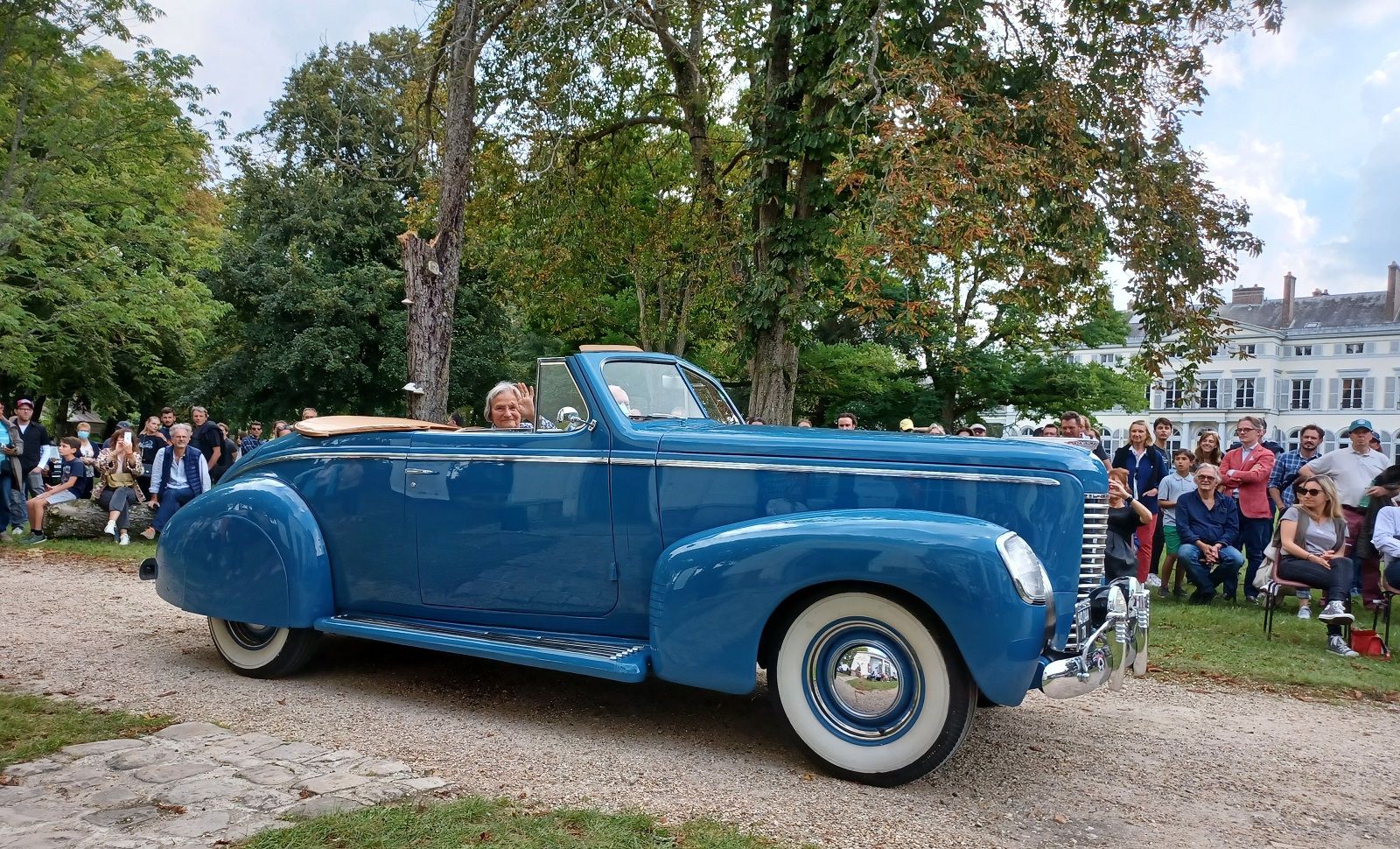 The 402 Eclipse was trendsetting in providing a retractable hardtop thereby combining the finesse of a cabriolet with the refinement of a coupe. Developed and patented by French designer Georges Paulin, the bodies were built by coachbuilder Pourtout for the Peugeot dealership of Emile Darl'mat in Paris.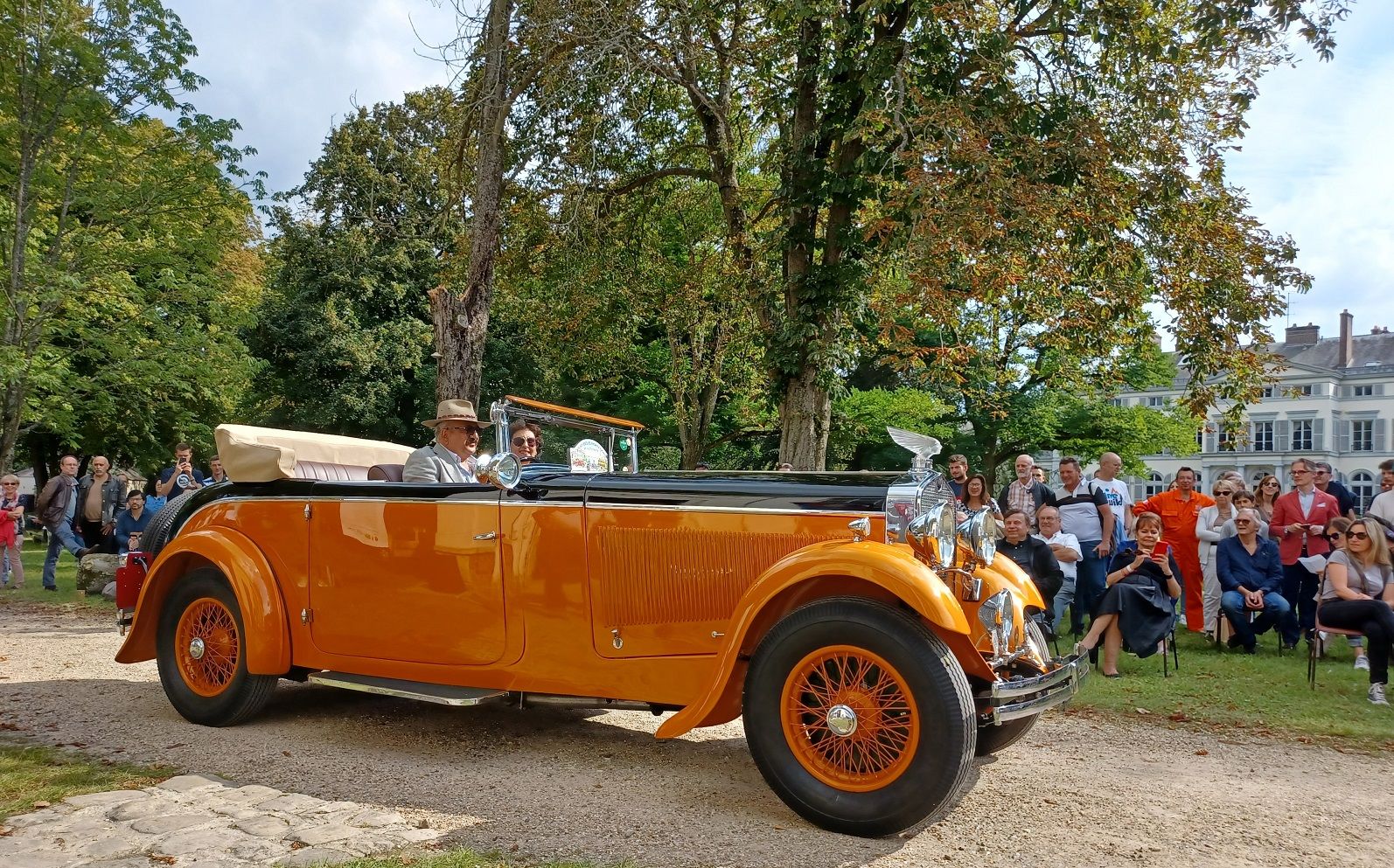 This particular example had its roof mechanism working perfectly, with a live demonstration that was most convincing.
For us, the most exciting win was the Mayor's Trophy won by the orange-and-black Delage D8, which had most visitors spellbound.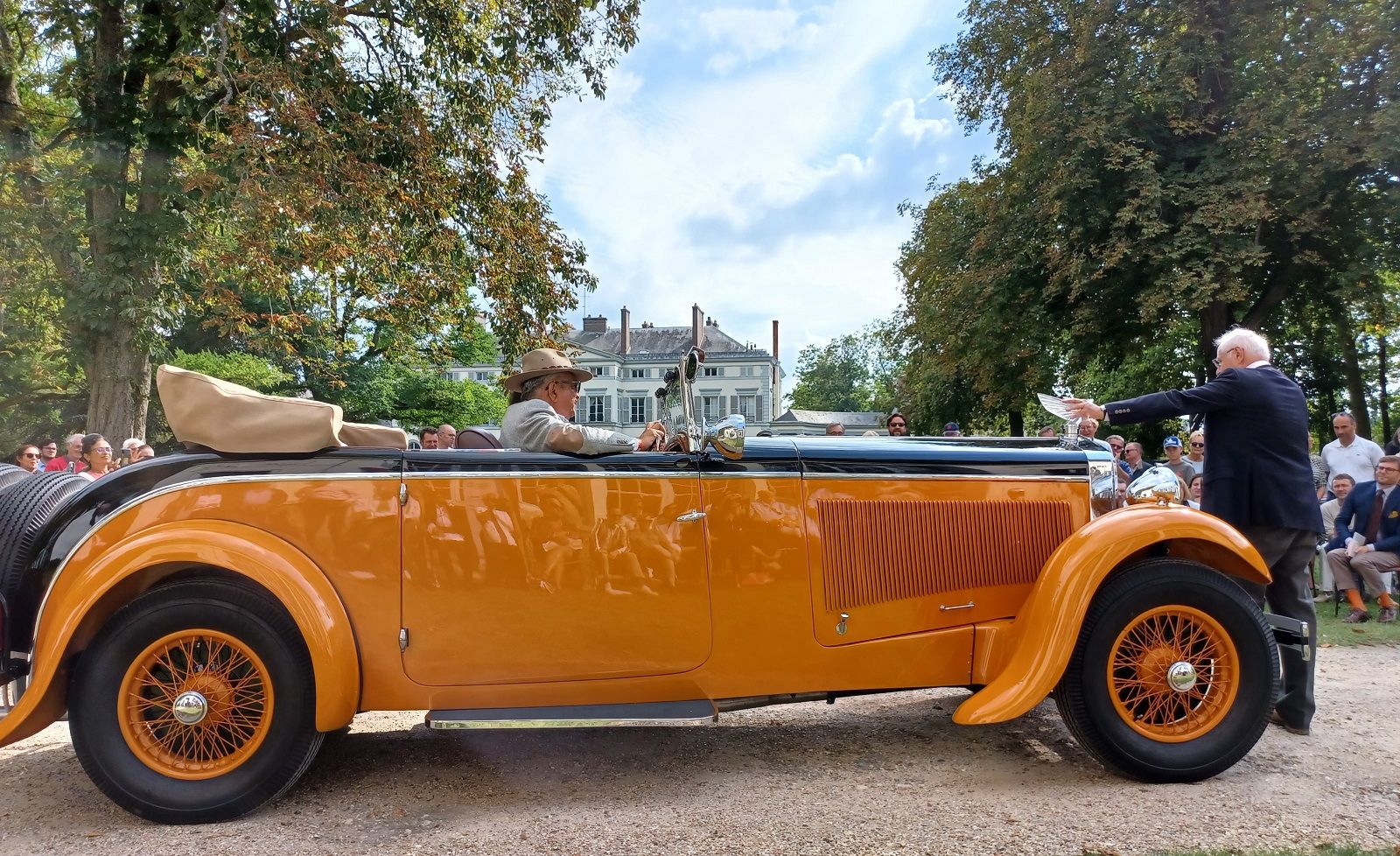 Owned and presented at the concours by Bangalore-based collector Dr Ravi Prakash and his wife Sabena, the Delage D8, coachbuilt by French coachbuilder Figoni, was acquired new by the Maharaja of Indore, Yashwantrao Holkar, in 1930, when the car was first exhibited at the London Motor Show, at Olympia.
Since its restoration by Dr Prakash, the car has been regaling enthusiasts at various very prestigious international events including Pebble Beach (2012) and Tour de Paris (2016).
---
---
Comments
Sign in or become a deRivaz & Ives member to join the conversation.
Just enter your email below to get a log in link.