Bangalore's Brace Of Bullet Buffs
Images: Ishaan Raghunandan
What caught my eye were the kneepads on the Petrol tank, delightfully crazed with age. I looked closer. A Lucas speedo, calibrated in miles, with the zero on the right and the top speed on the left. As I admired this time-warped Royal Enfield Bullet, its proud owner sidled up.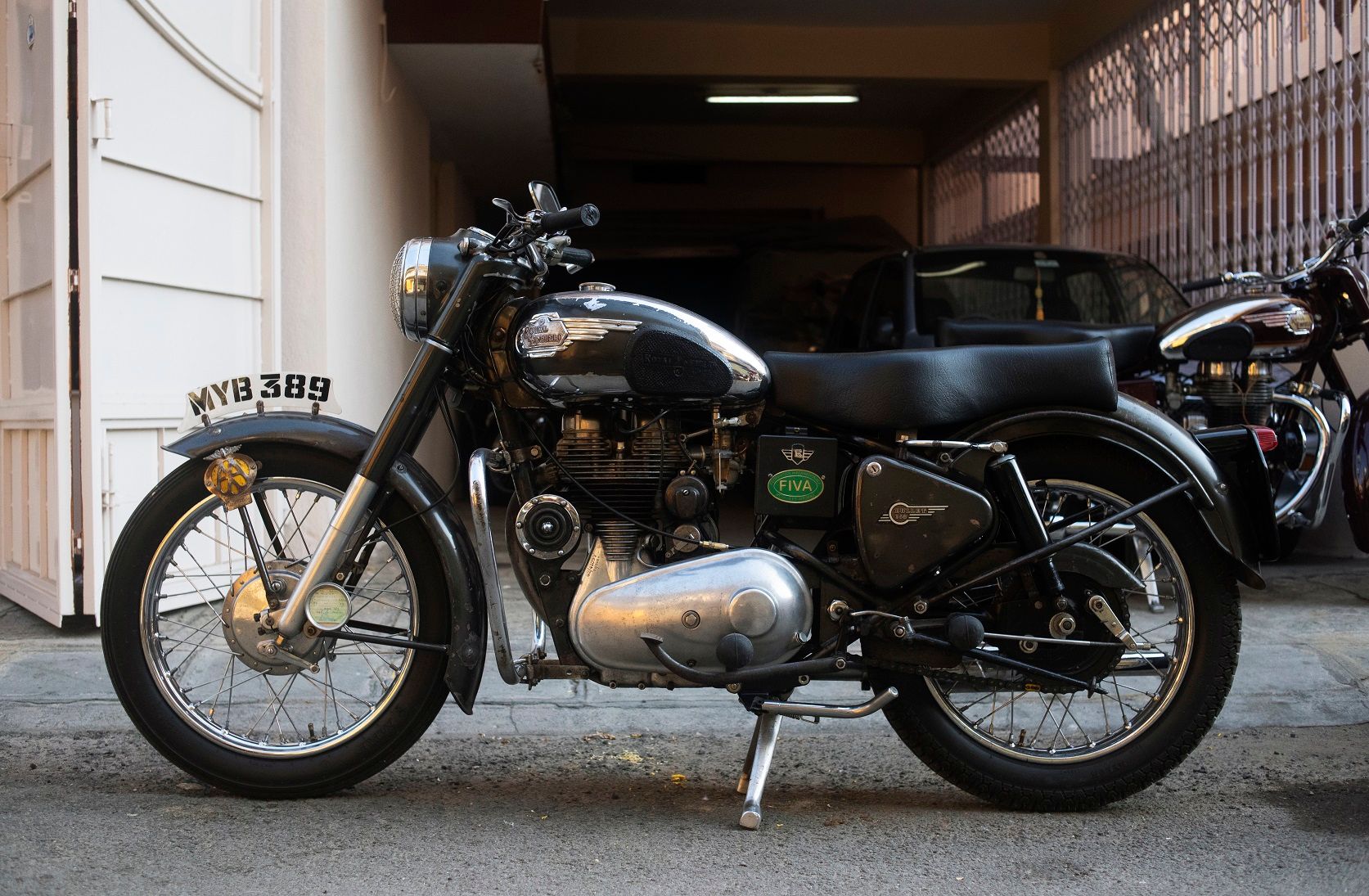 Guruprasad is a quiet man, till the topic turns to Bullet motorbikes. A sparkle lit up in his eyes as he pointed out the special features of MYB 389, his absolutely original, stock 1958 Bullet. "How do you know so much about Bullets?" I marveled, as he brushed off imaginary specks of dust from the beautifully patinated tank. "I have 24 of them," said Guruprasad. "Why don't you come over and see them?"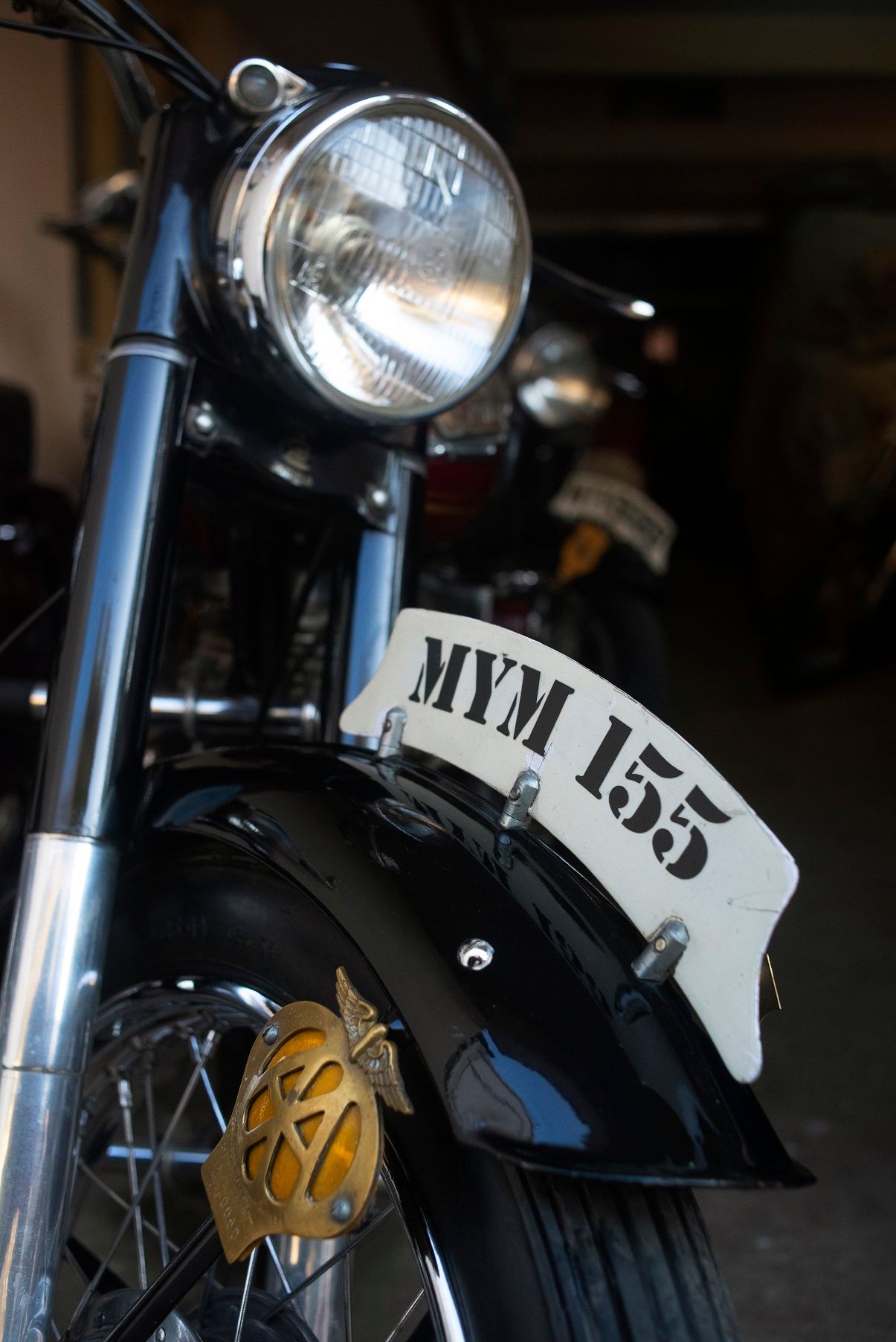 Call it an Ali Baba's cave; you have to whisper '350' for the gates to swing open. There are Bullets everywhere, parked in neat rows in the portico, disappearing into the dimness in the garage beyond and nestled against an inner wall, making a narrow corridor, narrower.
Guru has one Bullet from 1958, two from 1959, three from 1960 and four from 1961. He has three from 1962 (one dismantled for restoration, he quickly adds) and one each from 1964, 1966, 1968, 1971, 1998, 1999, 2003, 2006 and 2009.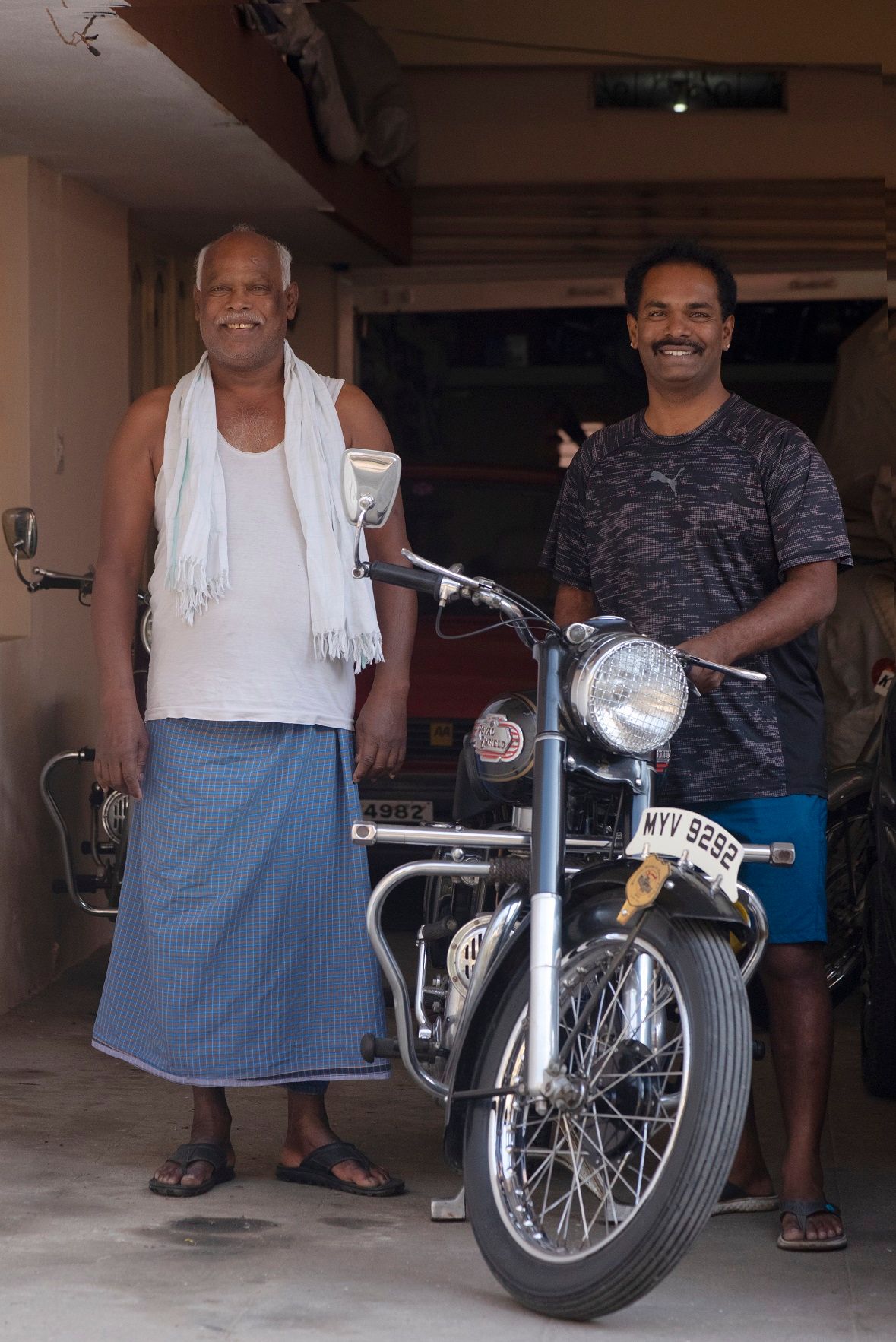 That adds up to 23 bikes. "Where is the 24th one?" I ask. "I have a 1957 model bike; that was the year in which Bullet motorcycles were first assembled in India," says Guru. But for him, the perfectionist, it does not count; it has undergone an engine transplant from a later bike.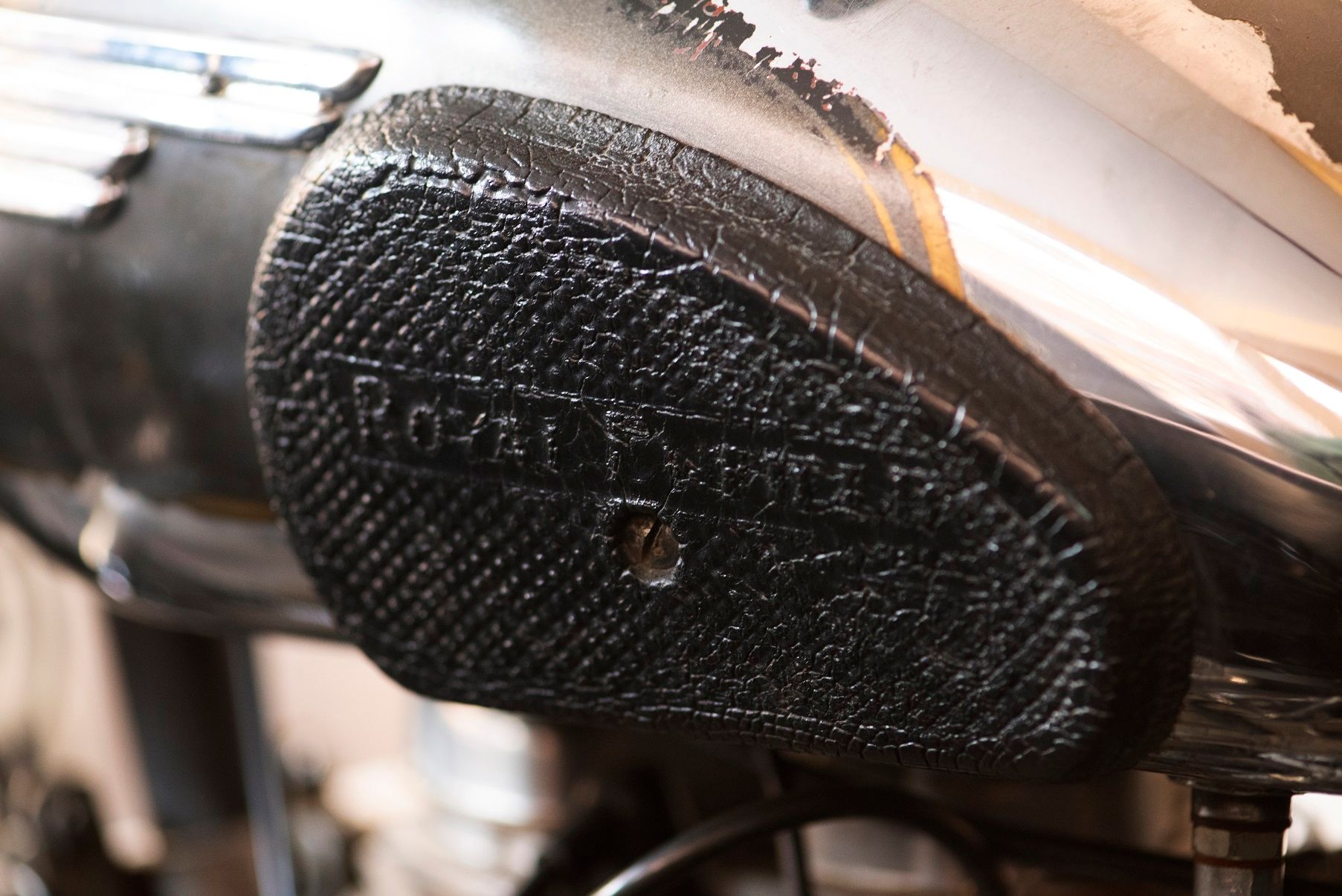 Guru and his father 'Bullet' Krishnappa, do not mollycoddle their unique collection. They follow a strict regimen of using each one of their bikes. Every morning, a couple of them are ready to be driven. They are used for chores, such as the morning routine of dropping Guru's two daughters to school and business trips for the day. Each bike does up to 100 kilometers every day on an average.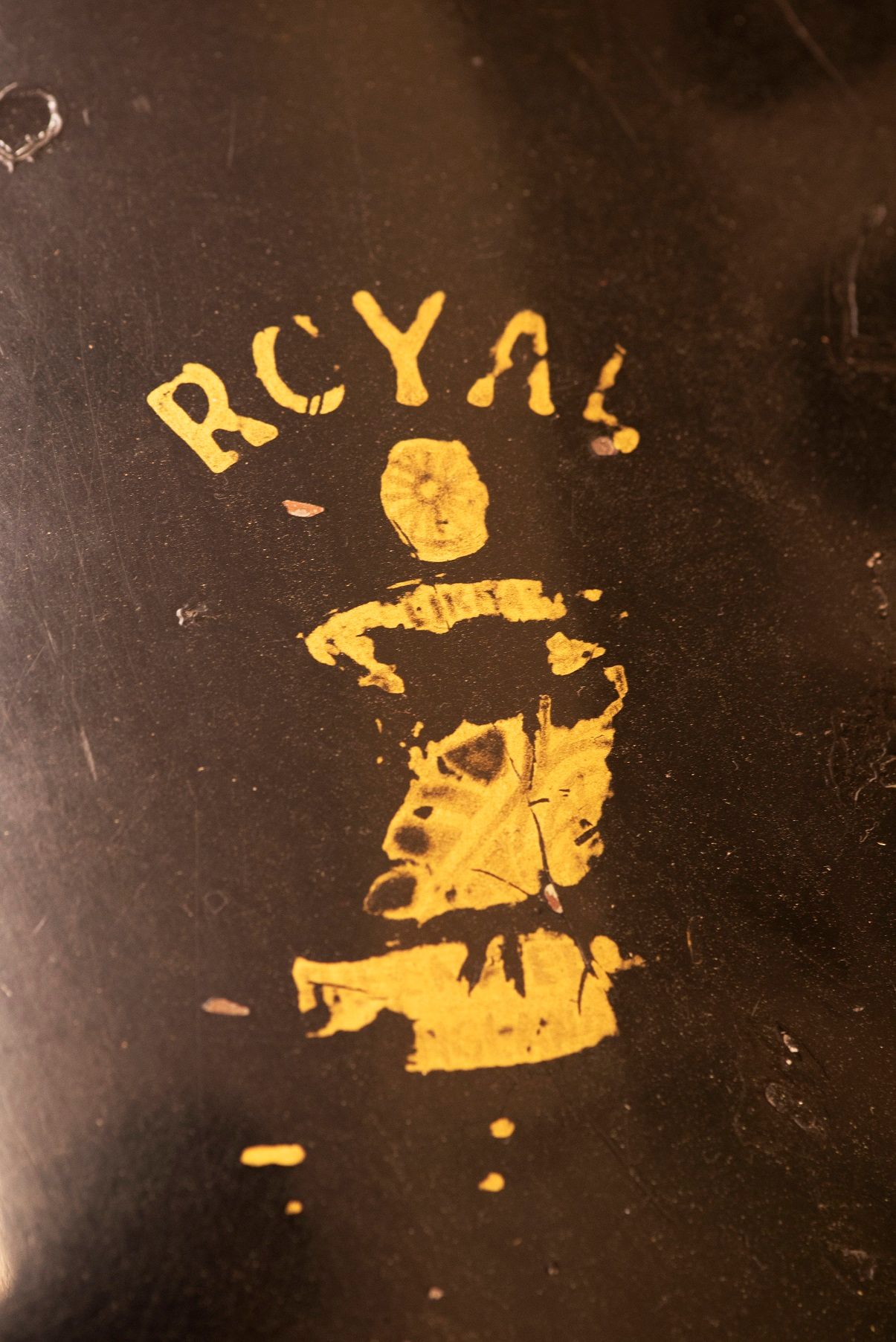 Restoration and maintenance duties are shared by father and son, but there is a pair of experienced mechanics—Nagaraju and Sunderraju, both in their seventies—to tackle the heavy jobs. The delicate coach lining in gold is done by Sameen, a talented bike artist.
Krishnappa, like me, is a 1959 model. "Why do you like Bullets?" I ask him. The tough lungi clad man smiles and leads me to the MYV 9292. "My father bought this bike in July 1959, when I was nine days old," he says. "He has been surrounded by Bullets for as long as he can remember. I learnt to ride a Bullet when I was sixteen," says Guruprasad.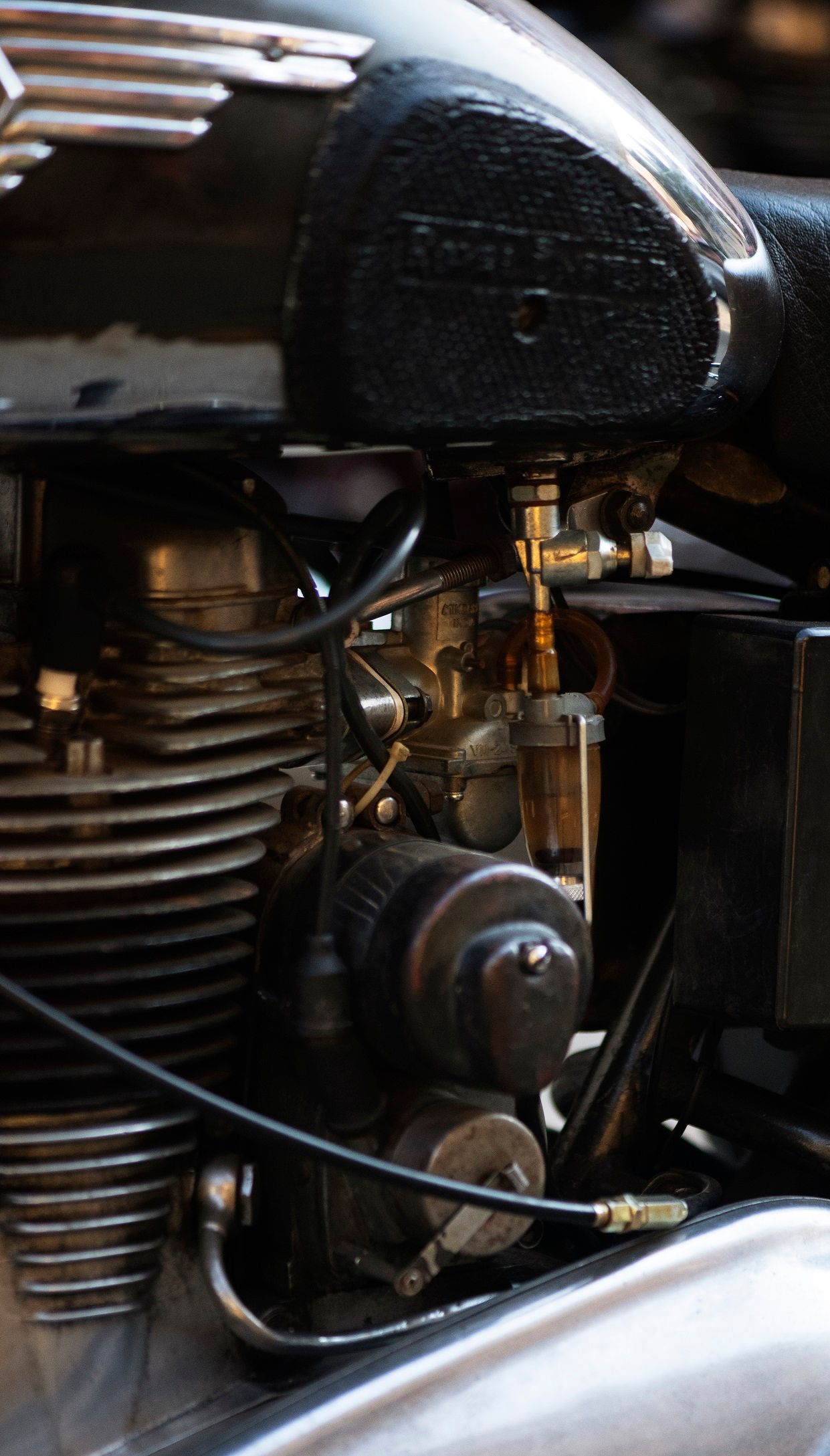 Krishnappa and Guruprasad's collection is an object lesson on how to maintain one. As Guru takes me from bike to bike, I listen with rapt attention as he rattles off details about each one of them. Every single bike sports its original registration number, and most have had just one owner from new, he says. This one is an exception, though; a 1959 model bike. It was sold in Manipur under the army disposal quota and was therefore freshly registered.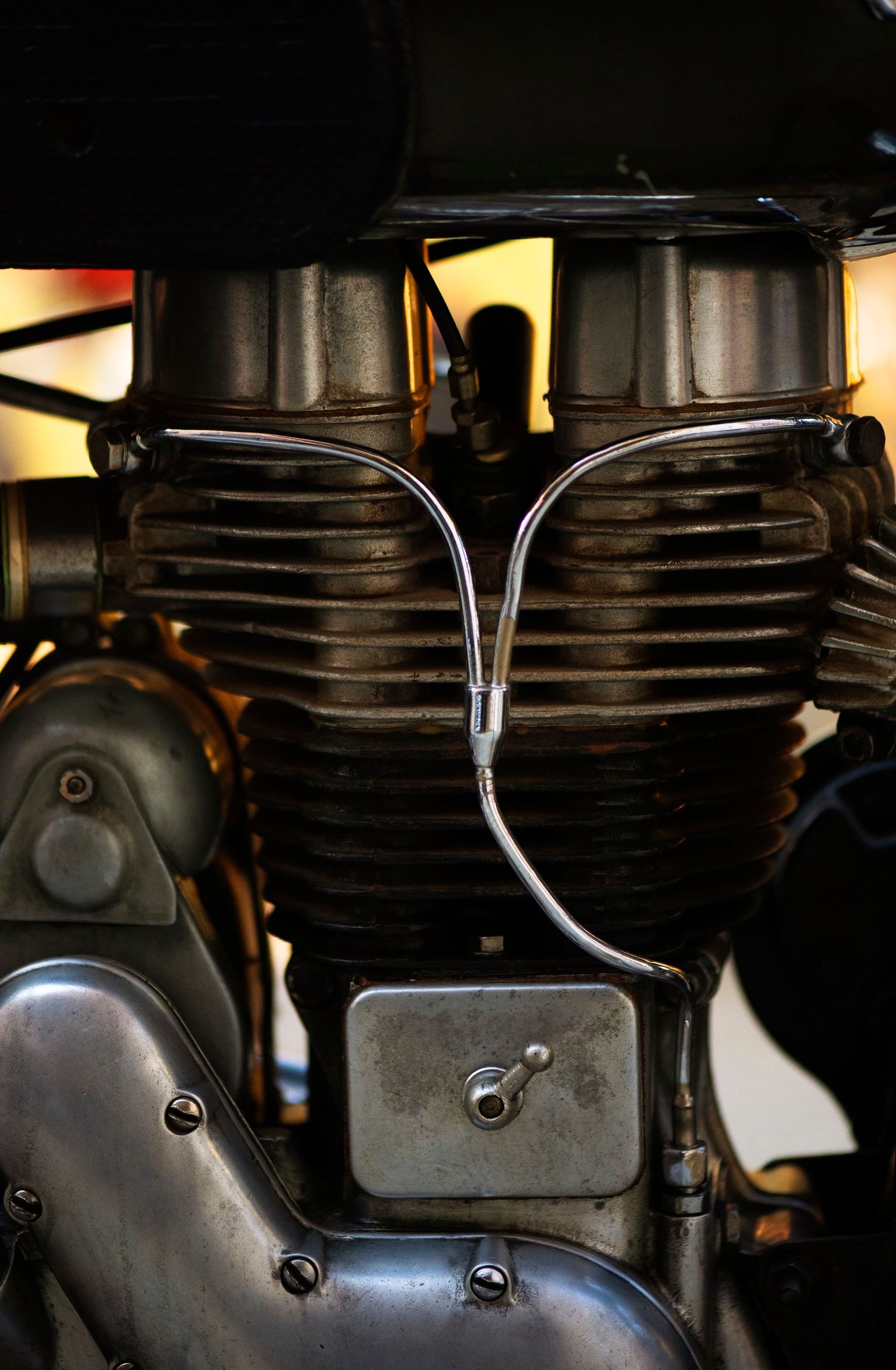 One of the fascinating things about single marque collections is to note all the minute changes introduced from one model year to another. Guru knows these details backwards and rattles them off faster than I can take notes. The 1959 model had a magneto-dynamo for ignition. The triangular toolbox mounted below the seats had flat lids till 1958; for 1958 and 1960, their edges became slightly rounded and from 1961 onward, they were more generously rounded.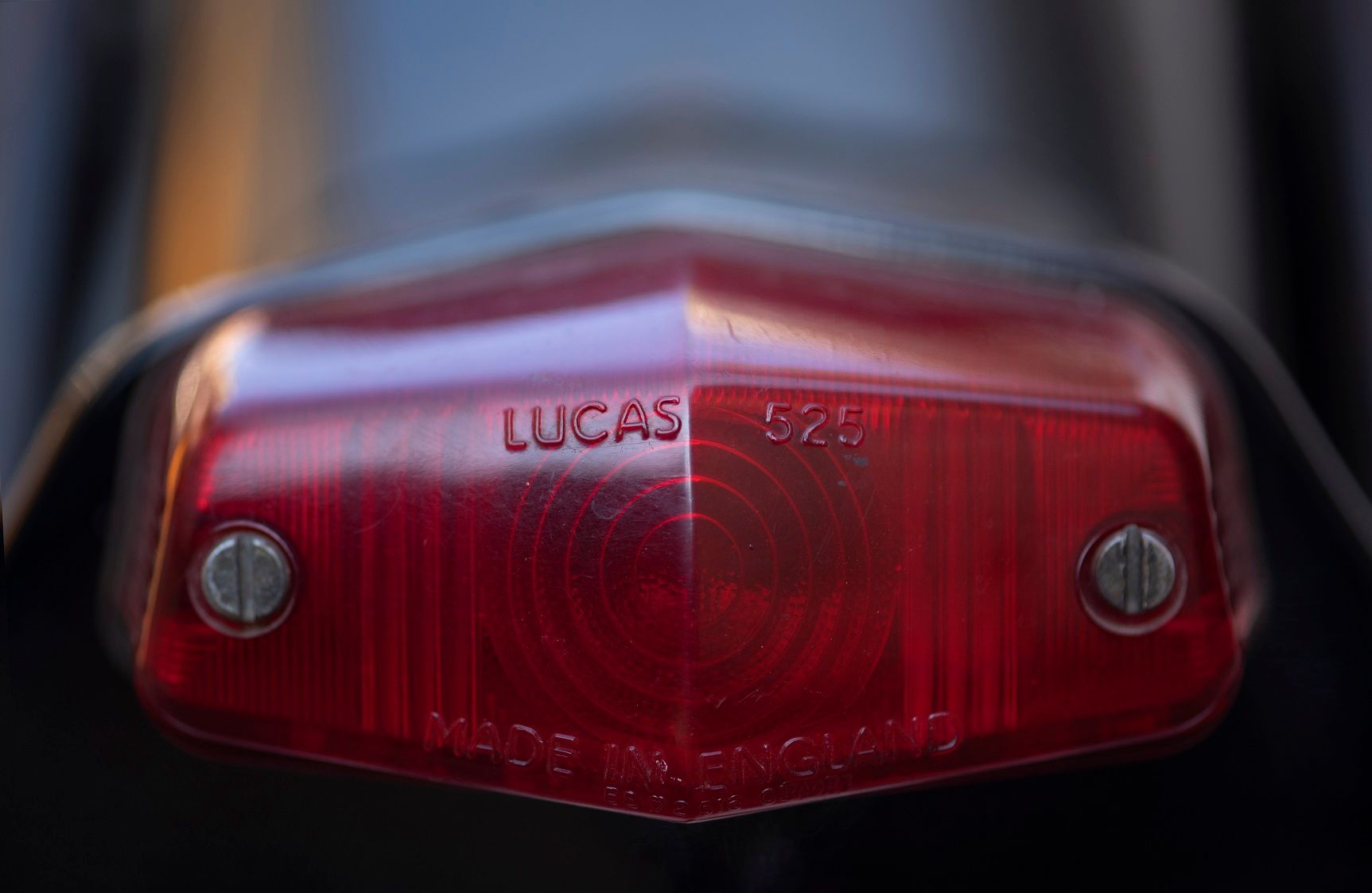 Till 1962, all components were imported from England. In 1963, the frame was altered, the speedometer changed to a 'Yenkay' one and the rounded rear mudguards replaced by a more squarish one. The wheel rim and spokes were manufactured by Dunlop till 1972. Till 1975, imperial measurement SKF bearings were used, after which they were replaced by metric measurement ones. The logo changed from 'Royal Enfield' to 'Enfield India' in the seventies, but was changed back to 'Royal Enfield' in 2000. In 2009, the last batch of cast iron engine bikes rolled off the assembly line.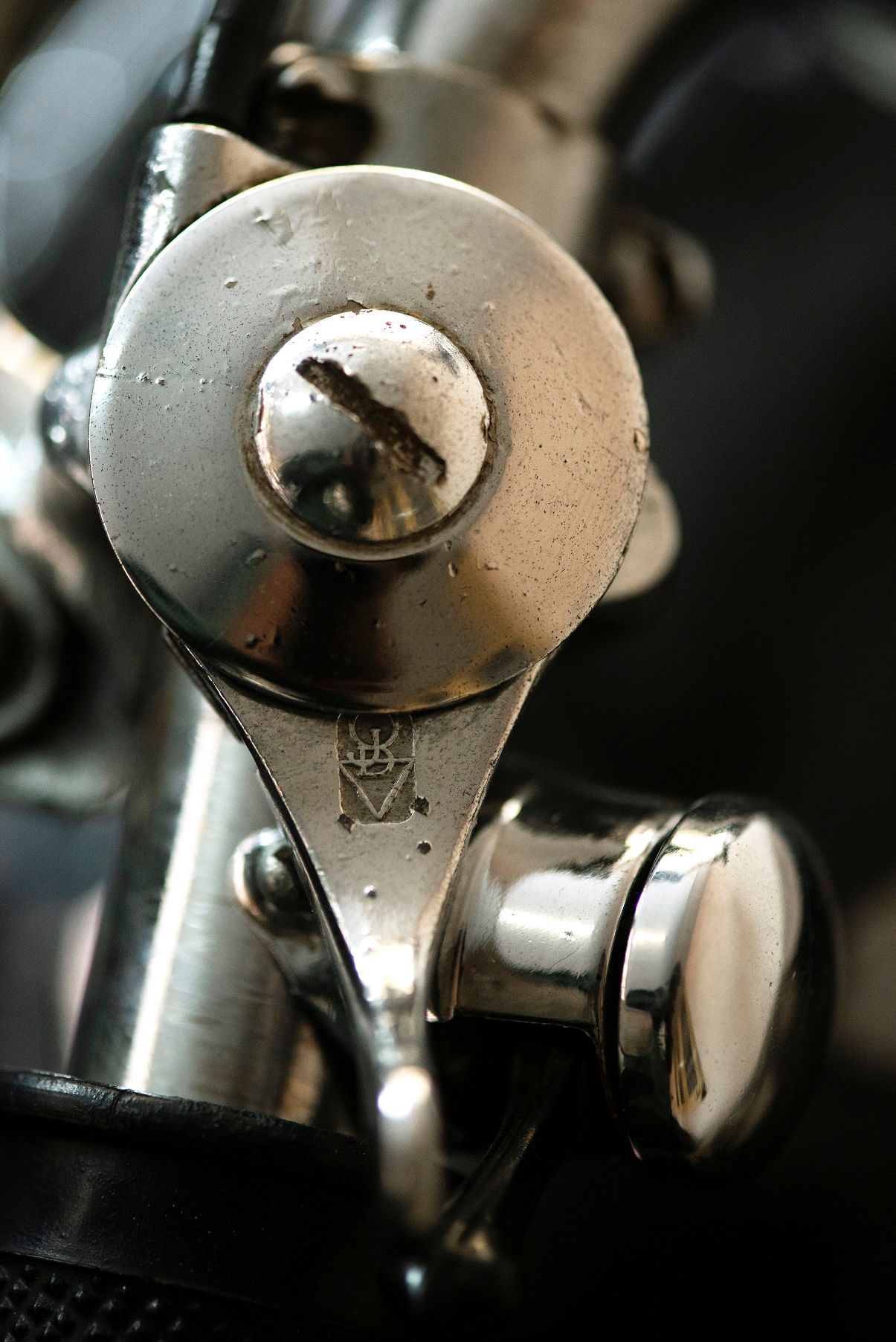 "Do you name these bikes?" I asked Guru. "Yes, more or less. The army disposal bike is known as the Manipur one. MYM 155, a 1960 model, was bought at an auction in 2008 by the Mysore Palace. It is known as the 'Palace' gaadi. MYV 9089 bike is the 'Doctor' gaadi; its original owner was a doctor. MYP 2, a 1962 model, is the 'Pahelwan' gaadi; it was owned by a wrestler."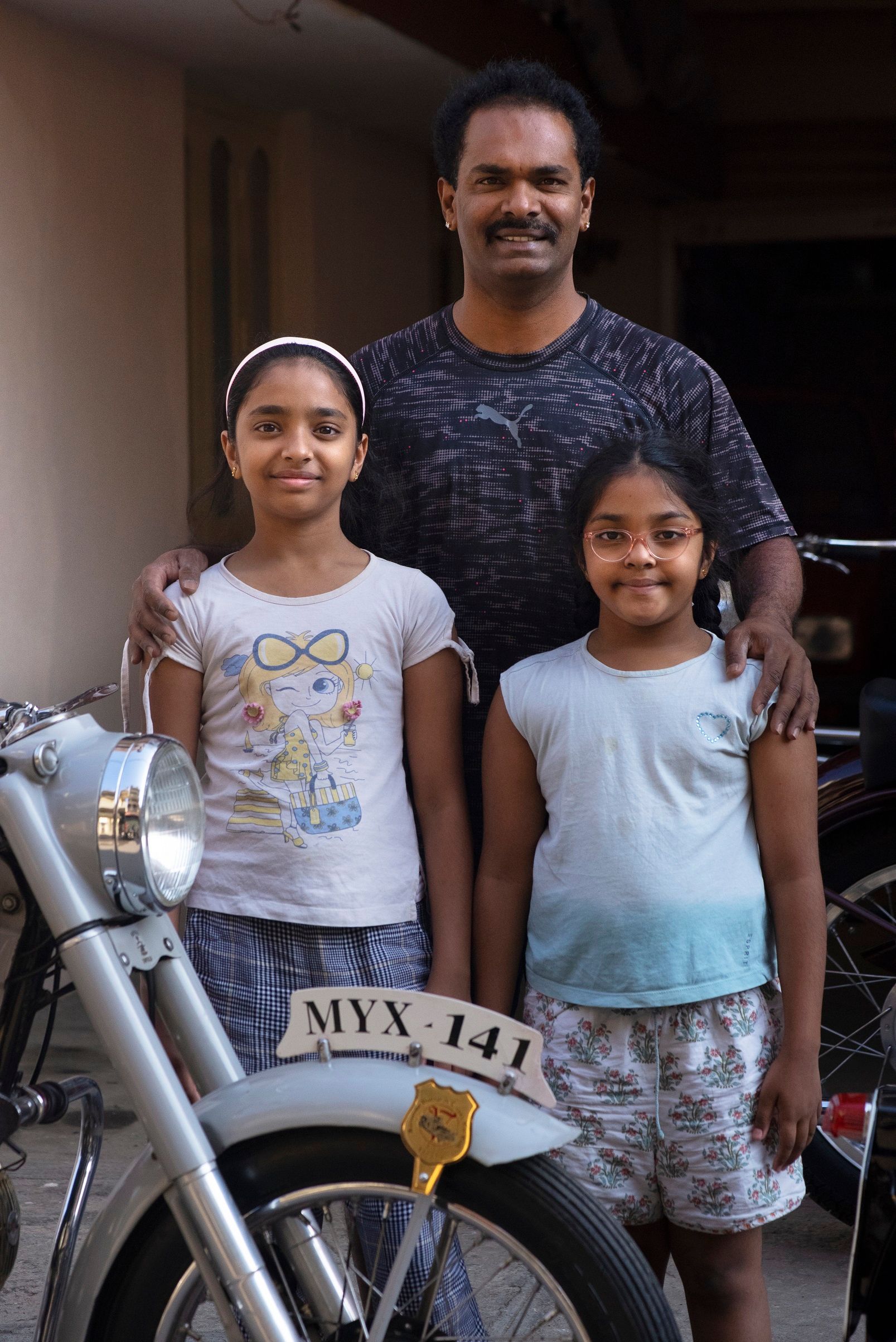 As Guru's daughters, Loha and Naksha, joined us for the photos, I asked him my final question. "Which is your favourite bike?" He unhesitatingly turned to MYB 389, the same 1958 bike that caught my eye first, totally original, patinated, with every nut and bolt in its proper place.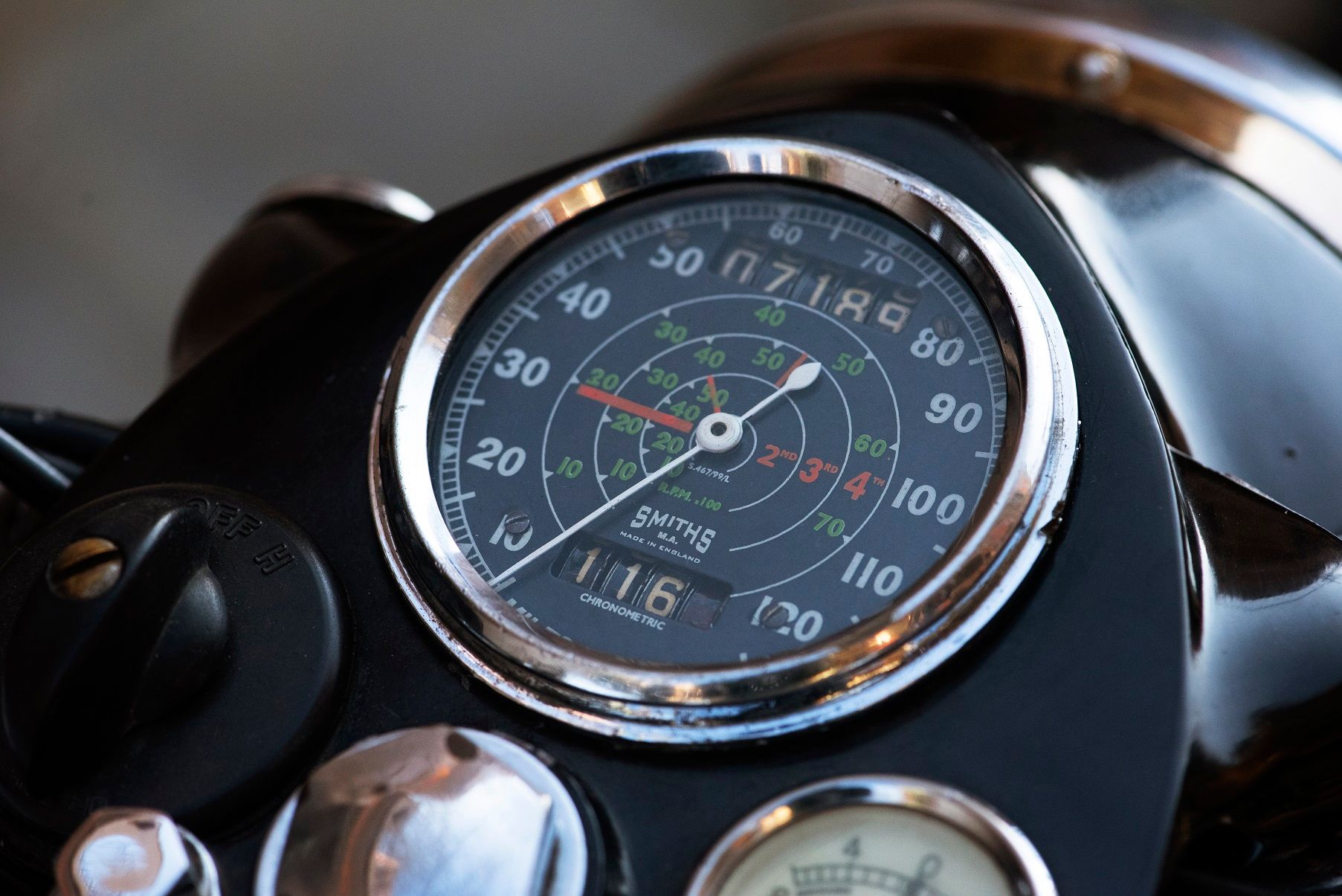 A priceless collection and a unique family!
---
---
Comments
Sign in or become a deRivaz & Ives member to join the conversation.
Just enter your email below to get a log in link.