Cizeta V16T: The Hypercar Designed To Beat Lamborghini And Ferrari
Images: Sunil Bajaj & Gautam Sen
With the resounding success of the Ferrari F40—plans were to make just 400 units, but demand was so great that more than three times as many (1,311) were built in a five-year production run—several others dreamt of developing a supercar to beat Ferrari and Lamborghini. Amongst them was an ex-Lamborghini employee, Italian supercar specialist Claudio Zampolli, who saw the advantage of having his supercar designed, developed, and produced in the specialised environment of Italy (mainly Modena and Turin) but for markets like the US mainly, as Zampolli was then based in Los Angeles.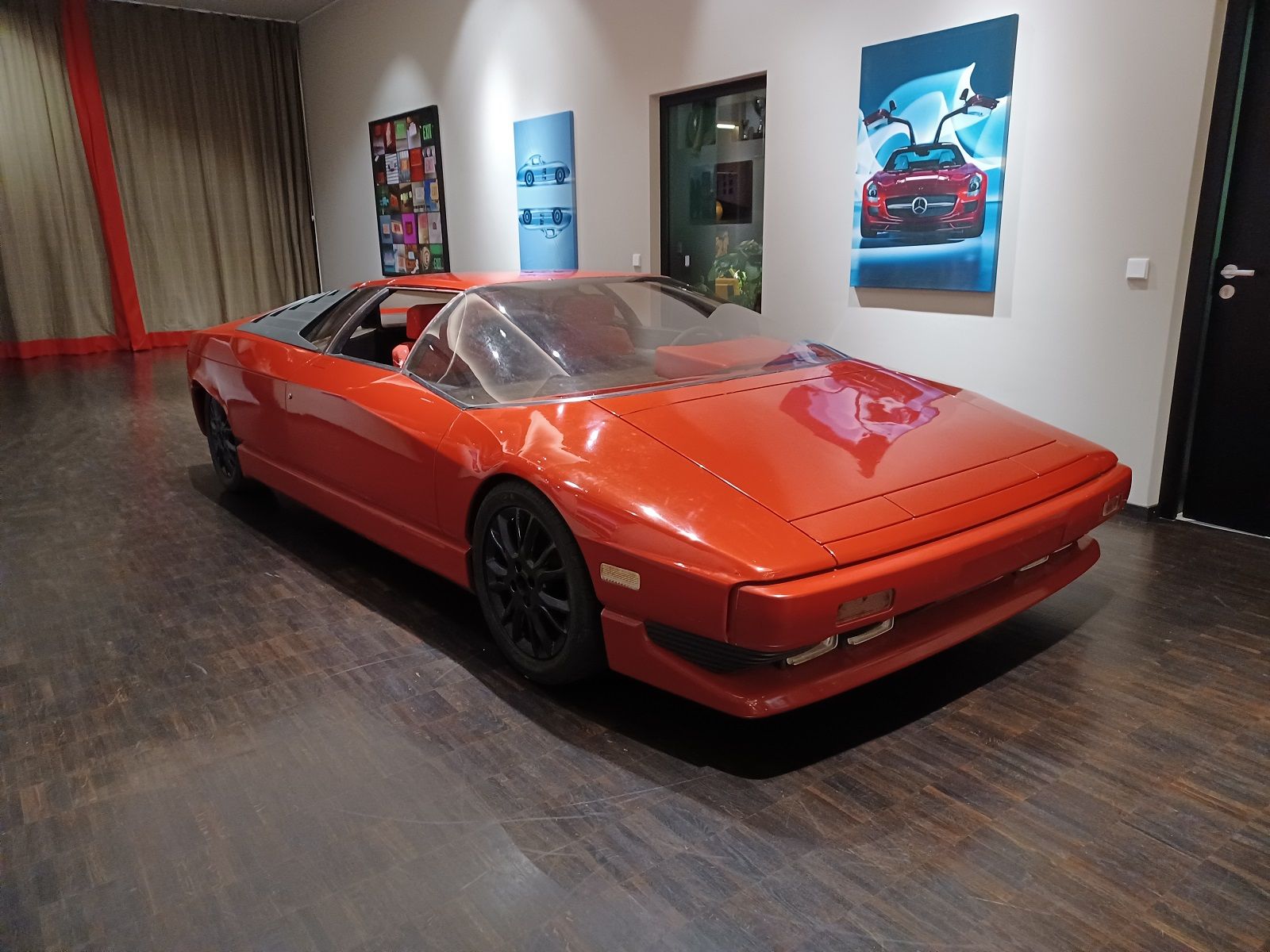 Born on 4th March 1939 in the village of Crevalcore, in Italy's Emilia-Romagna region, a few kilometres away from Sant'Agata, the village that would become famous in the automotive world as Lamborghini's base some two and a half decades later, Claudio Zampolli completed his engineering degree in Switzerland.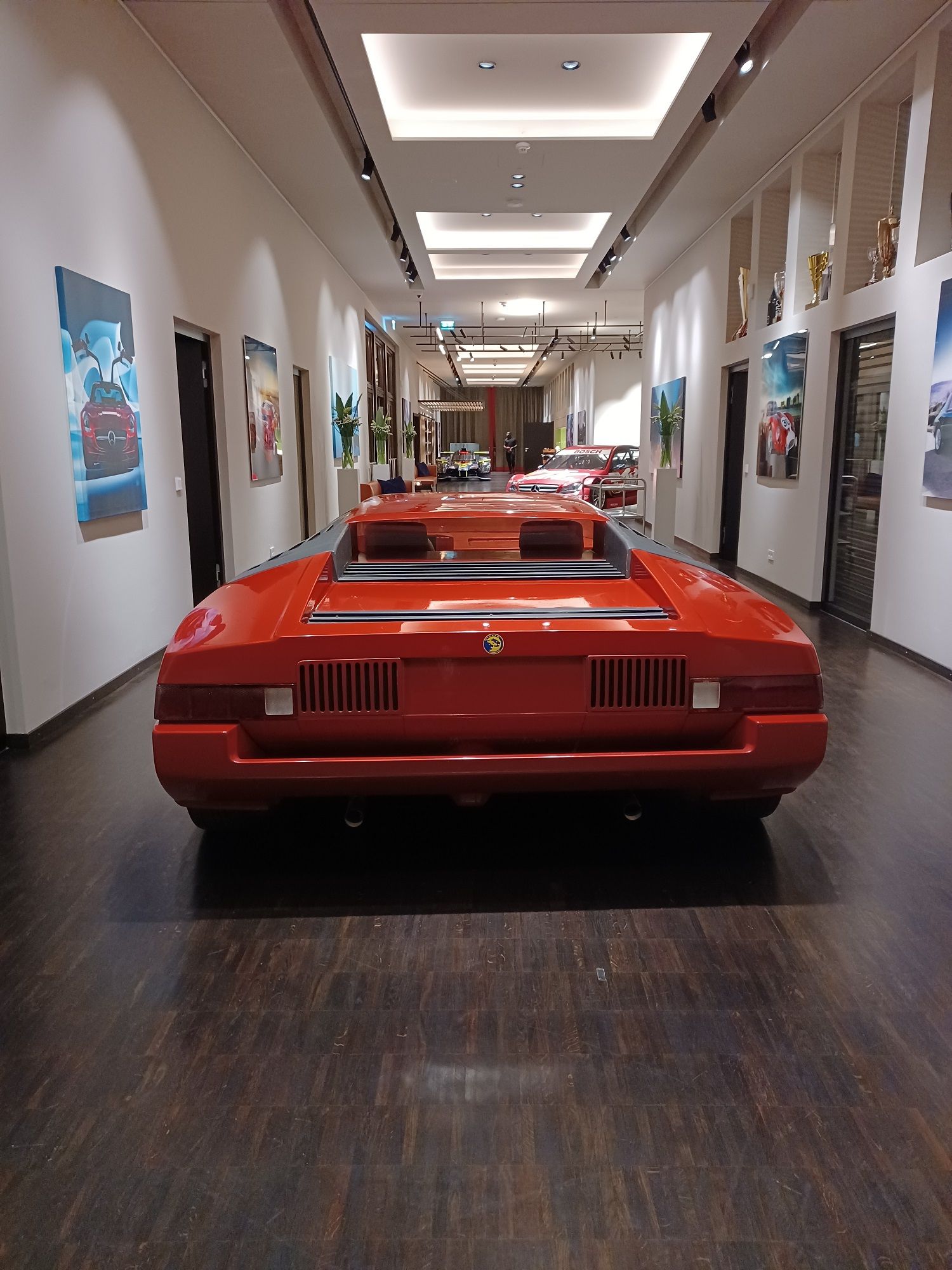 Subsequently, Zampolli set up a specialised workshop to repair mainly Ferraris, Maseratis and Alfa Romeos in Zürich. His first proper job though was with Lamborghini, joining the fledgling sports car maker as a test and development driver in 1966, working as an understudy to Bob Wallace.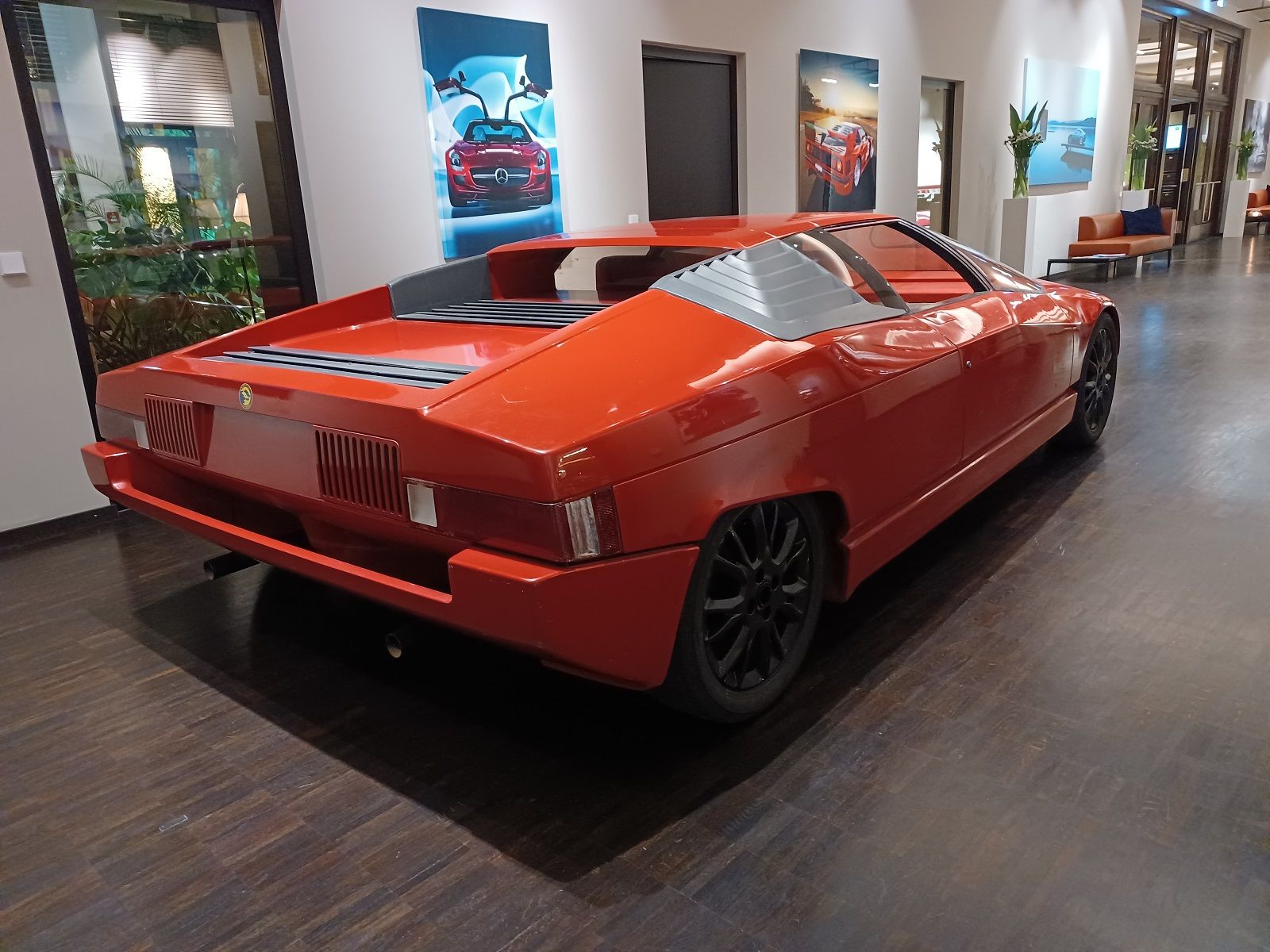 After spending eight years road-testing the production series of the Miura, the Espada, the Urraco and the Countach, Zampolli was sent by Lamborghini in 1974 to establish and develop the American market for the Italian supercar maker. But less than two years later, when Lamborghini pulled out of the complicated North American market, Zampolli stayed on in sunny California, where he set up a garage to repair and service Lamborghinis and other exotic Italian machinery, a business that worked so well that a now-wealthy Zampolli decided to give his long-time dream a serious shot: that of making an exclusive sports car which would be the ultimate in a world of extremes.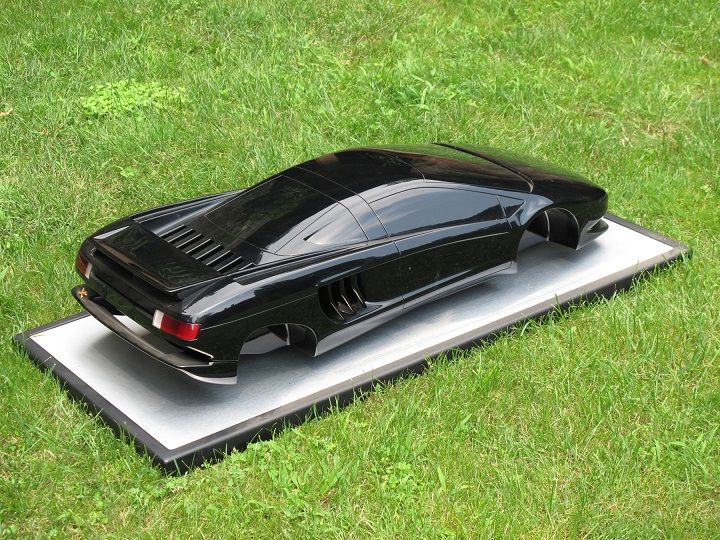 Although he was aiming for the top of the supercar market, Zampolli's approach was modest: with minimal resources and funds at his disposal, Zampolli's rather ambitious hope was to make the best supercar with the least investment possible.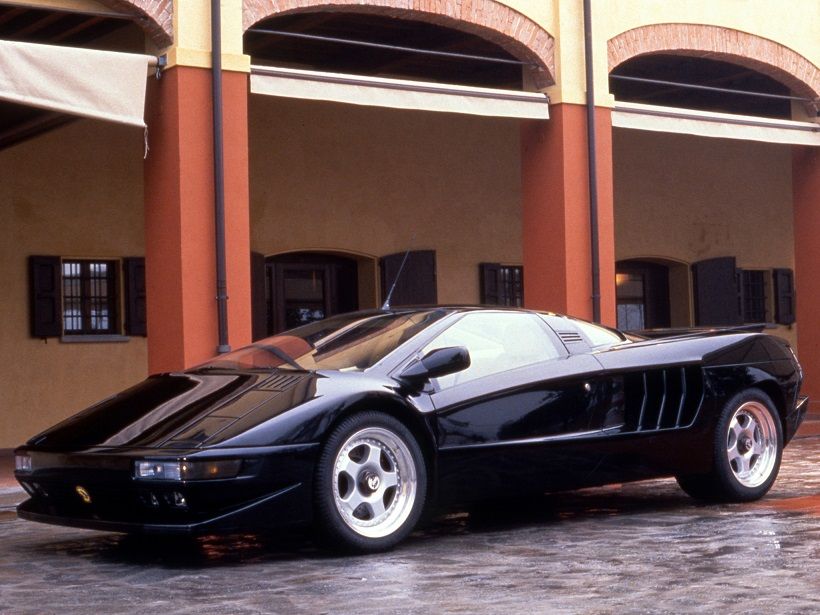 The first stop in Zampolli's plan to make a supercar was a visit to Marcello Gandini, the super sports specialist. And when Zampolli approached Gandini in 1985, outlining his plans to develop a high-performance sports car with a 16-cylinder engine made up of two V8s, Gandini bought into his dream.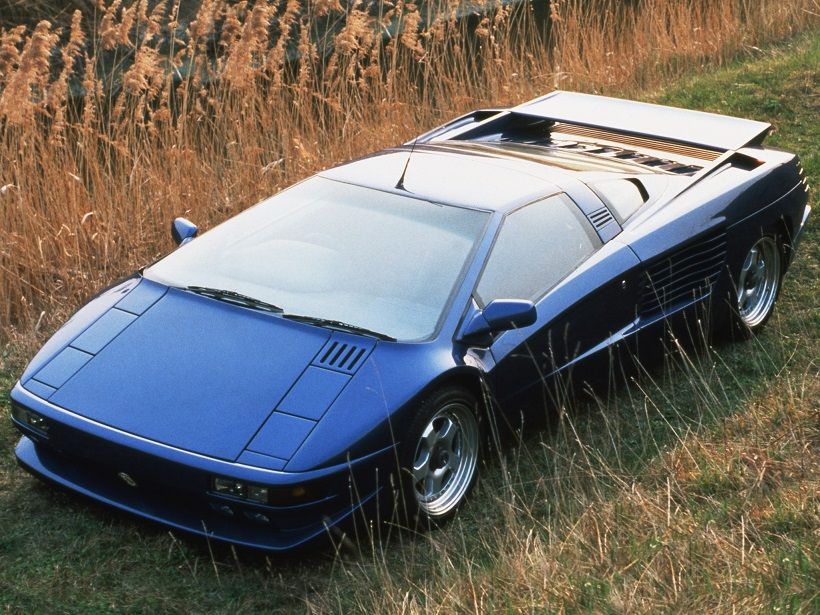 Why a 16 cylinder? "Building a limited production super exotic car you have to have something different and exciting," explained Claudio Zampolli to this writer, adding, "A new, powerful, and unusual powertrain is a large part of what the Cizeta was all about. It was the only one in the entire world then with the engineering configuration of a beautiful 16-cylinder transverse engine and very compact."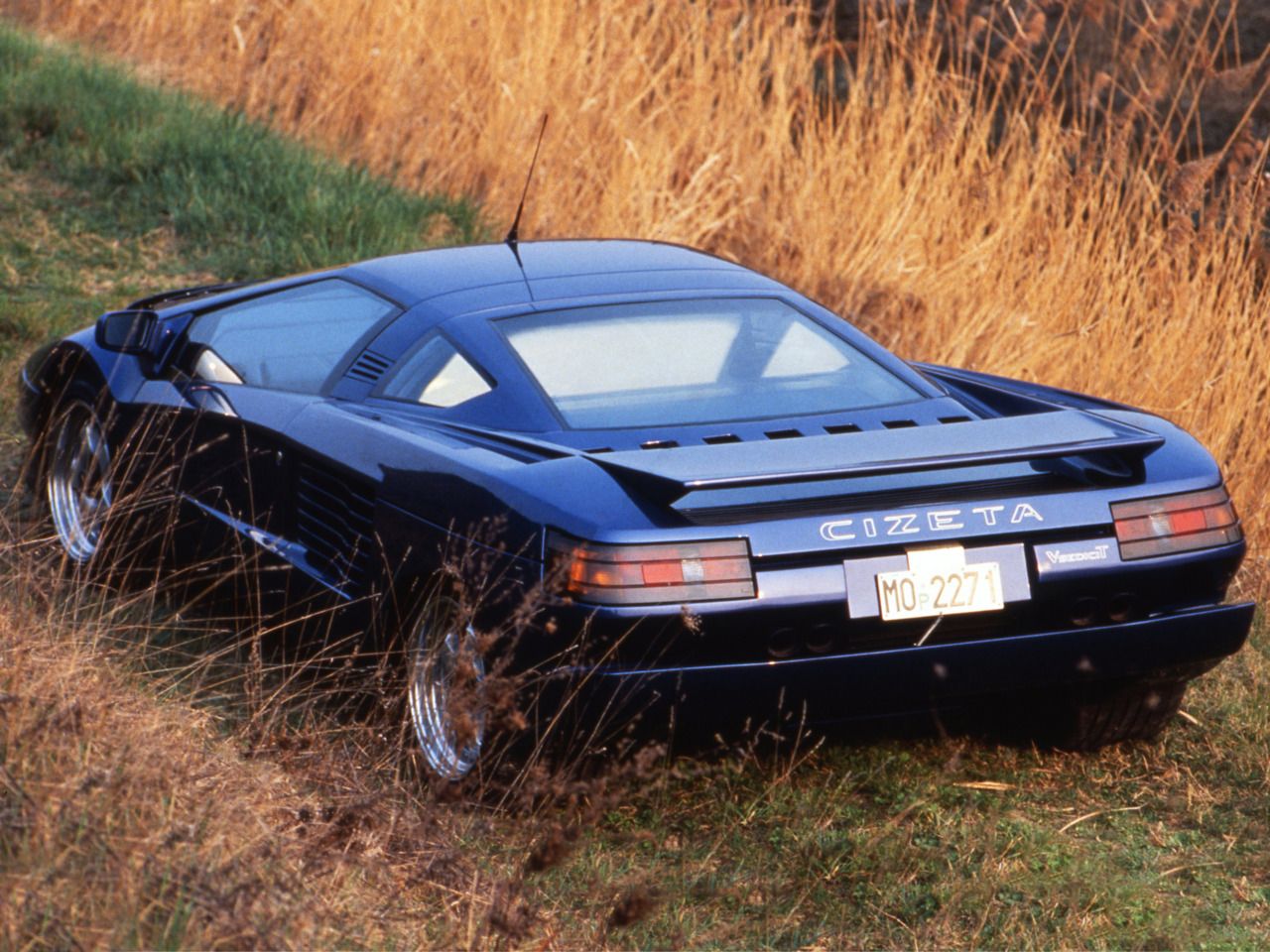 It had to be fascinating for Gandini to agree, as enthusiasts and entrepreneurs regularly approached him about projects which he mostly refused as "there was little hope for amateur projects" to succeed in the competitive world of high-performance sports cars. Zampolli's dream fired Gandini's imagination, as well as that of Zampolli's development associate, Tecnostile, which was made up of ex-Lamborghini draftsmen and engineers with whom Gandini had interacted for the Countach project, and some had even helped with Gandini's own project, the innovative La Piccola all-plastic car.
With the hard points defined by Tecnostile, Gandini readied a full-size mock-up by early 1986 for presentation to Zampolli and his associates. Although his colleagues were very enthusiastic, Zampolli wasn't one bit excited by Gandini's proposal. Zampolli expressed his misgivings and Gandini agreed that the design was not good enough. It was back to the drawing board.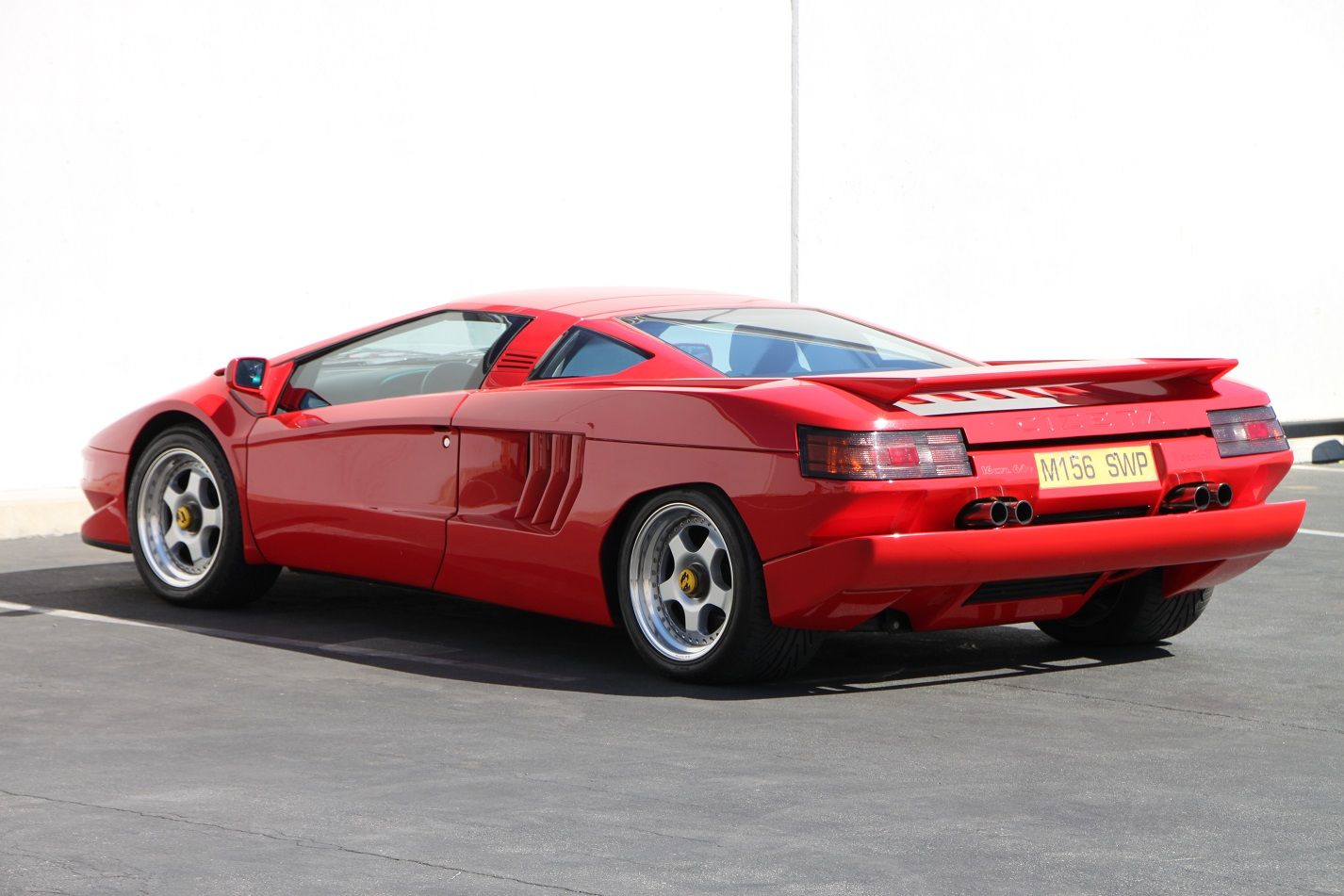 As Gandini considered different shapes and forms for Zampolli's car, he completed and delivered the full-size mock-up of project P132, the planned replacement of the Countach, to Lamborghini, in March 1986.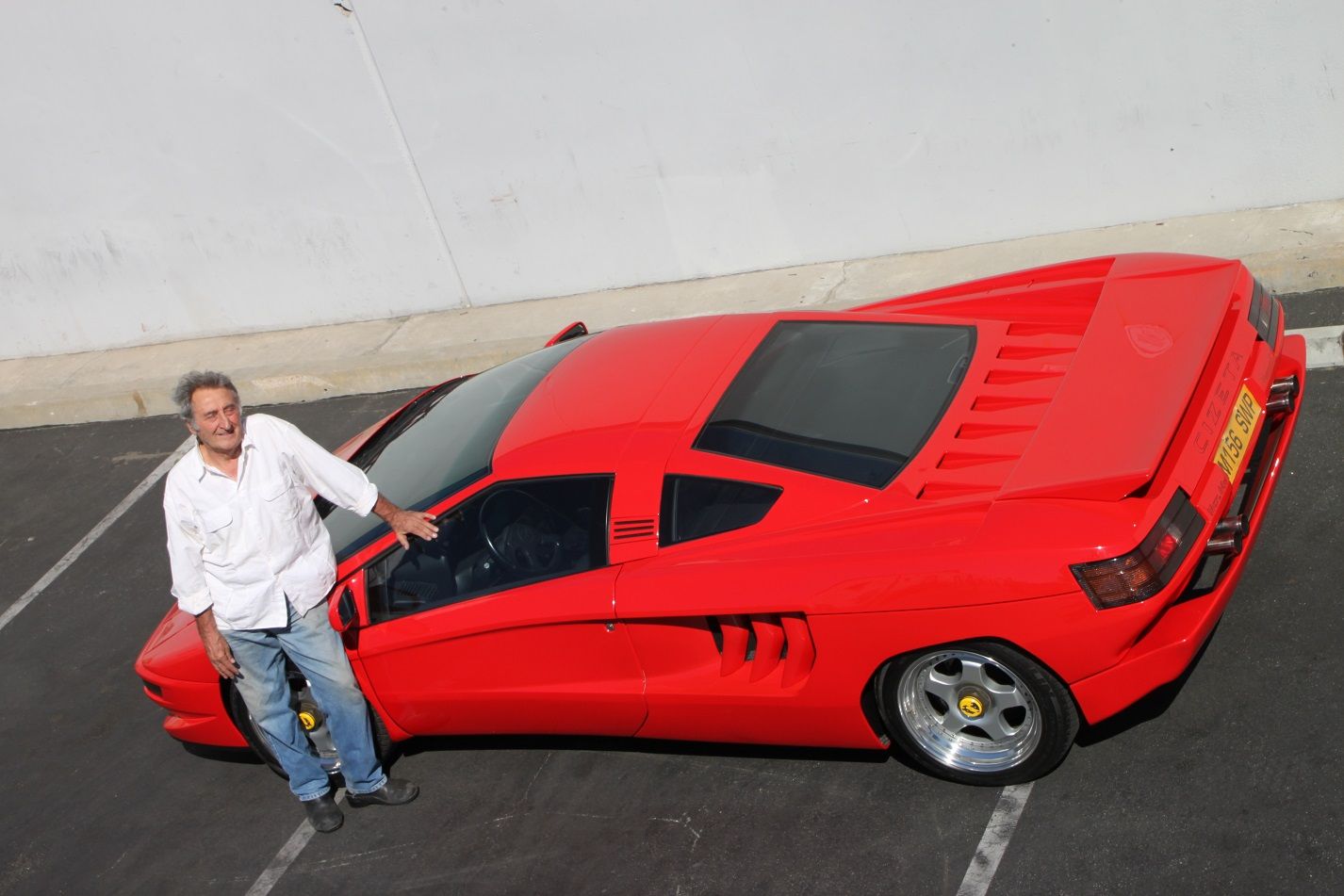 With the sweeping profile of the Lamborghini proposal deep in his design psyche, Gandini's second proposal for Zampolli's supercar—delivered in May 1986—carried over many of these design elements, although in the finer details and overall proportions the two were quite different. Yet there is no denying that the design that would become the Cizeta-Moroder V16T was very similar to the proposal that Gandini had already sent to Lamborghini a few months earlier.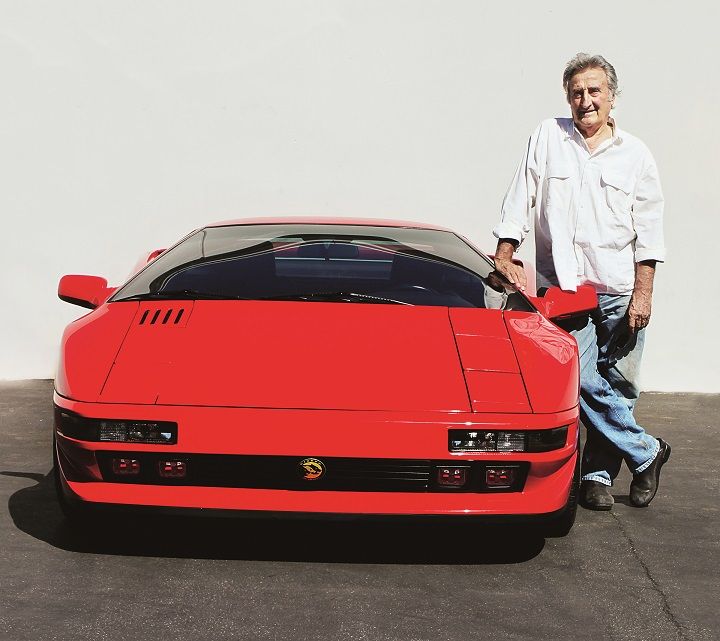 When Claudio Zampolli saw Gandini's second proposal, he was most excited. Work began immediately on readying the prototype, but it was not easy. As Zampolli and his small team were struggling with the prototyping and engineering of the first example in Italy, musician Giorgio Moroder, a Lamborghini owner, dropped by Zampolli's garage in Los Angeles after learning of the plans to develop an exceptional supercar. The wealthy emperor of electro-pop decided to invest in the project, the deal being that the car would be badged Cizeta-Moroder.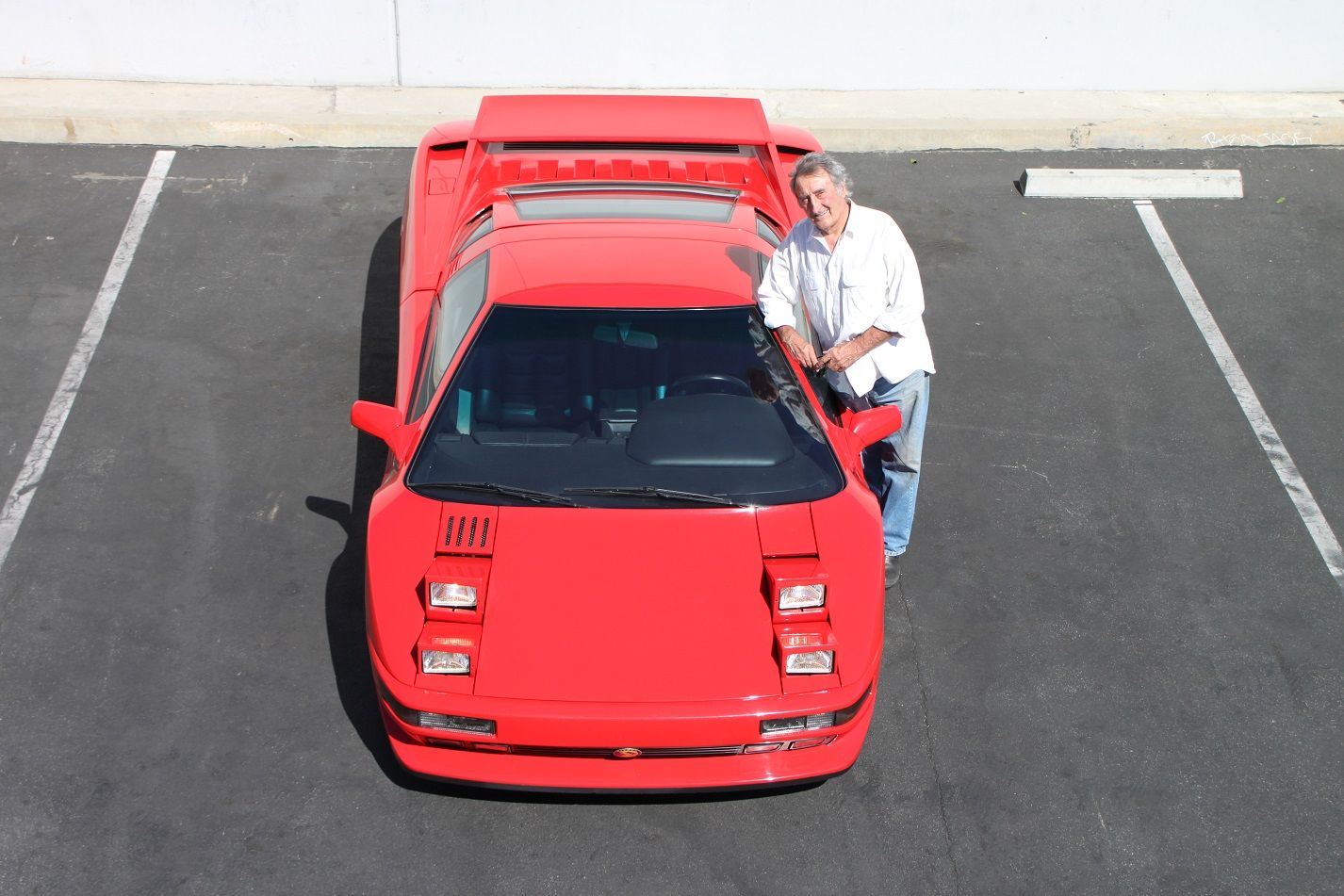 At Moroder's insistence, the Cizeta-Moroder V16T debuted in Los Angeles on 5th December 1988, with the public launch at the Los Angeles Motor Show a little over a month later. On paper, at its launch, the Cizeta-Moroder V16T was not only the most powerful car, developing 520bhp when the Lamborghini Countach did just 492bhp, and Ferrari's F40 made do with 478bhp, but was also bewitchingly complex in having 64 valves, eight camshafts and two radiators to cool the 16 cylinders. Although badged a V16, it was made up of two flat-plane V8s mounted transversely.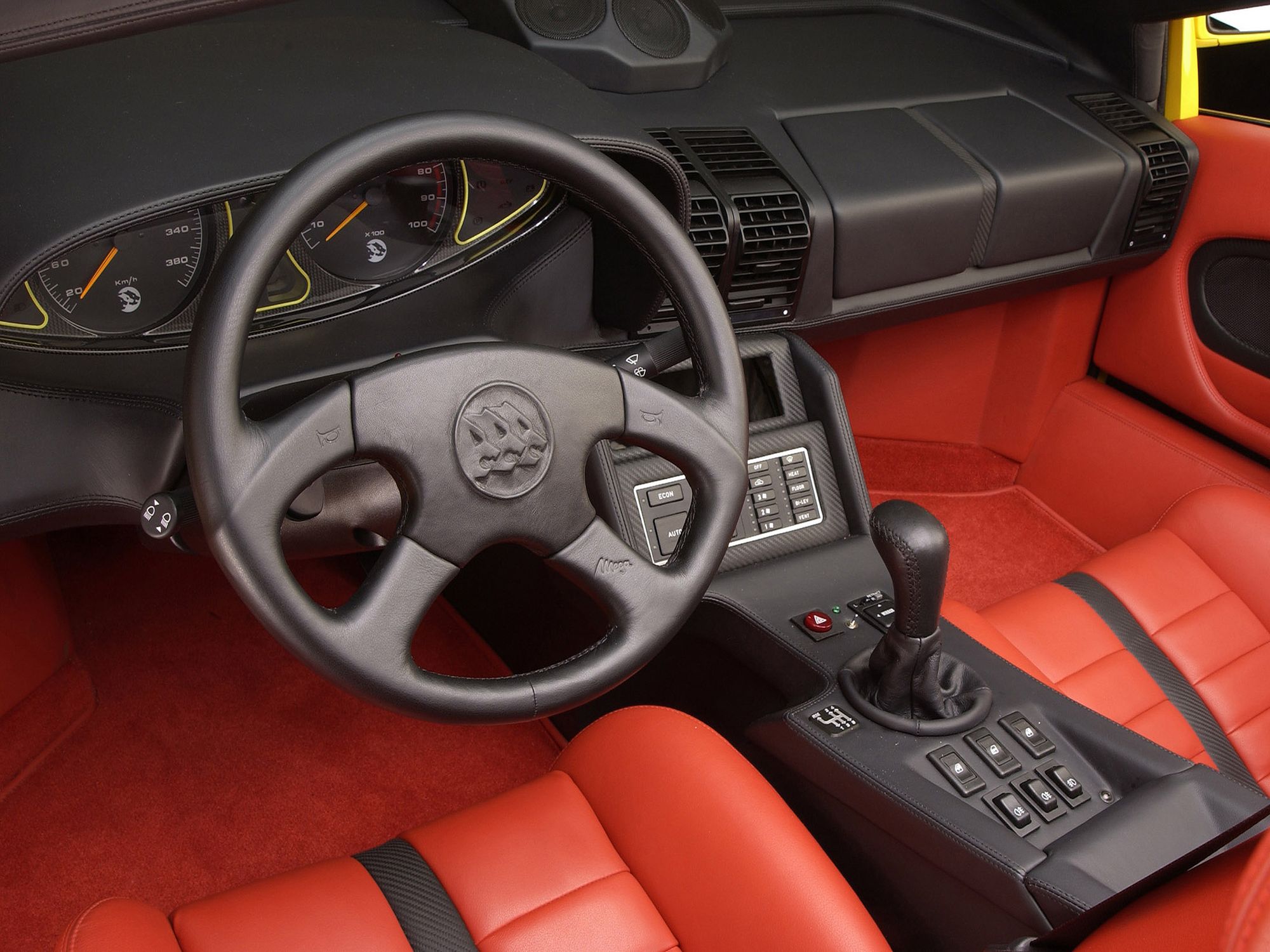 By the time the production version of the Cizeta debuted in 1991, the Moroder moniker was missing as Zampolli and Moroder had had a falling out. Moroder had wanted the car to go into production immediately in 1989 and suggested that the engine should be swapped for that of a BMW V12 from the new 8 Series and the body made in fibreglass. Zampolli disagreed and they settled by Moroder receiving the prototype.
The car was renamed the Cizeta V16T and maximum power was bumped up to 540bhp, thanks to a specific engine management system developed for the car. The first series production car with black exterior and cream interior—showcased at the Geneva Motor Show of 1991—was the first car delivered to the Sultan of Brunei, who had placed an order for three.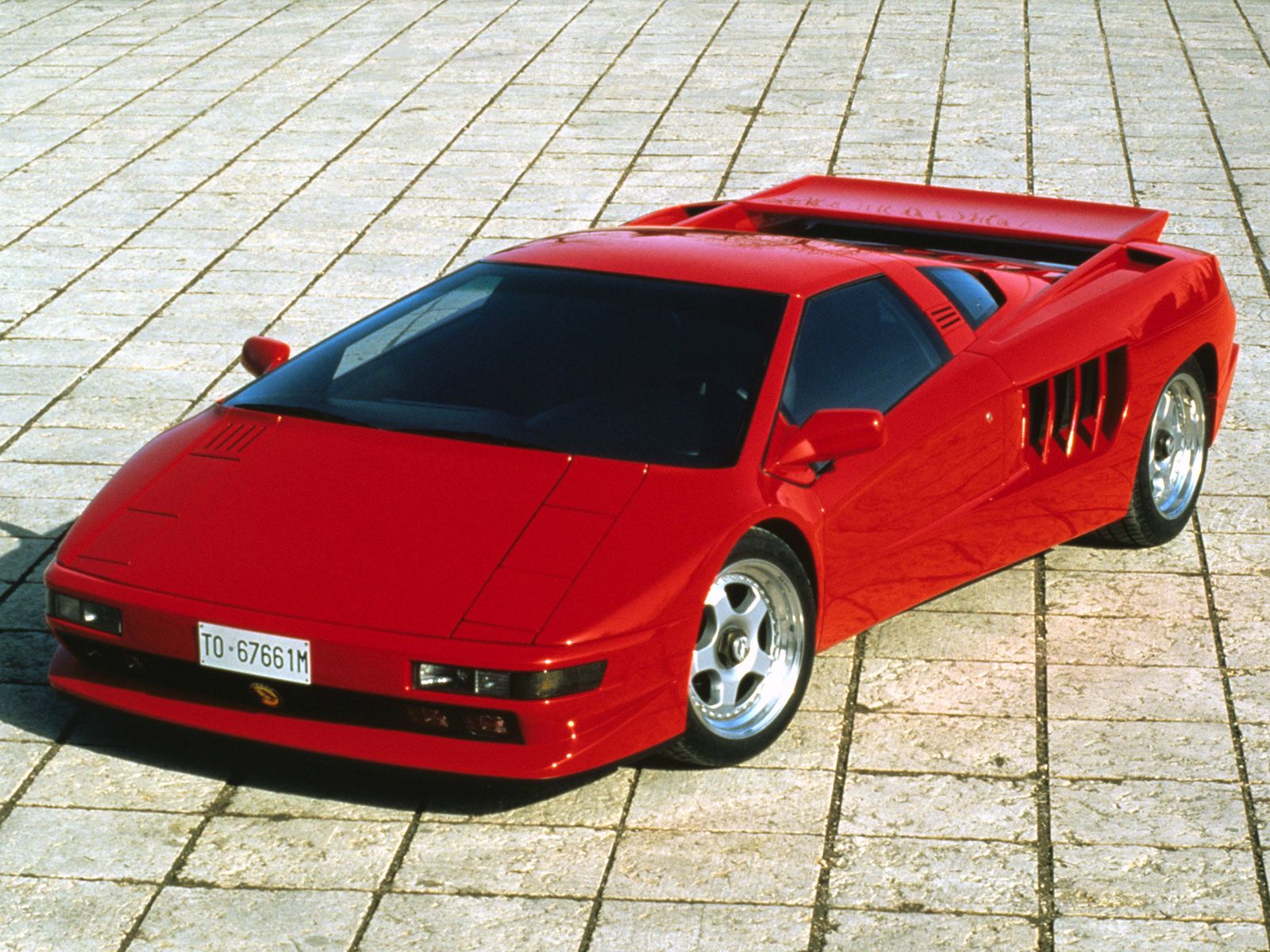 As homologation costs in Europe and the US were prohibitive, Zampolli initially concentrated on making and delivering cars to markets that did not need certification, such as Brunei, Singapore, and Japan. But despite the favourable press and much excited enthusiasts across the globe, the demand for Cizeta quickly dried up, as the world reeled from another recession.
Zampolli had planned to make about a dozen cars every year, but peak production was all of seven cars in 1993. Orders and production tailed off as Zampolli began to have problems with suppliers in Italy. "The machine shop where the Cizeta engine block was being machined along with the Ferrari F1 blocks, suddenly and without explanation became unavailable to me," explained Zampolli to this writer.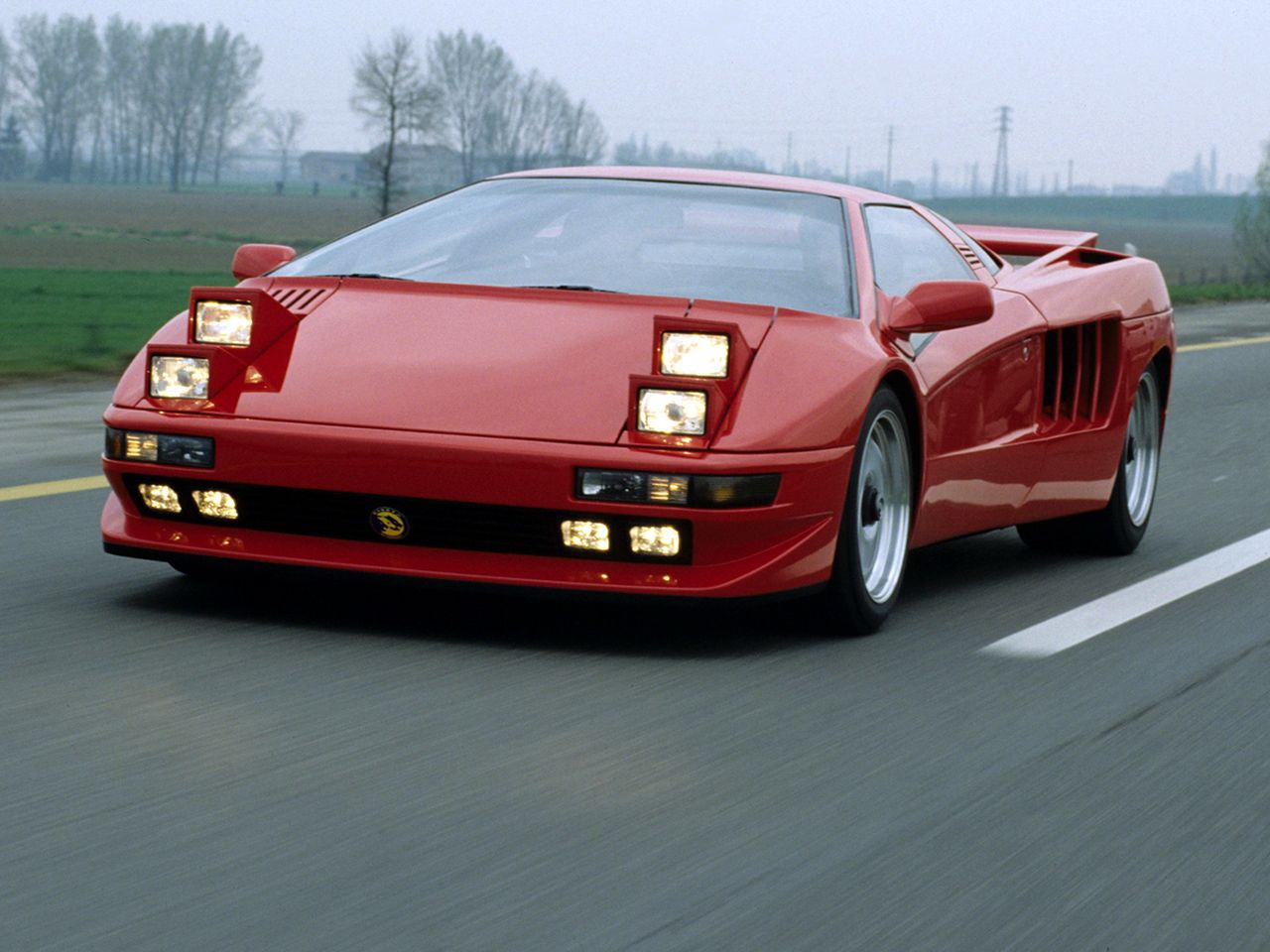 By the mid-1990s Cizeta seemed to have disappeared. A striking yellow convertible made headlines in 2003, when it was showcased in Monterey, California for the Concorso Italiano Show, and everyone wondered whether Cizeta was back. "Although I had managed to pre-sell 14 cars at Cizeta's introduction at the Geneva Motor Show of 1991, to date, 11 have been delivered and three are under construction and I am looking for customers for them," clarified Zampolli in September 2013 to the writer.
The cars have never been homologated for the US or Europe, so their use and sales potential remain limited to markets which accept non-homologated cars. Now there is talk of Cizeta's revival. Unfortunately, Claudio Zampolli passed away in 2021.
---
---
Comments
Sign in or become a deRivaz & Ives member to join the conversation.
Just enter your email below to get a log in link.