Classic Wheels Through The Wild...
Images: Sanket Patel
Although the word rally is used a lot to describe what is essentially a tour, there are several historic vehicle events that like to call themselves rallies.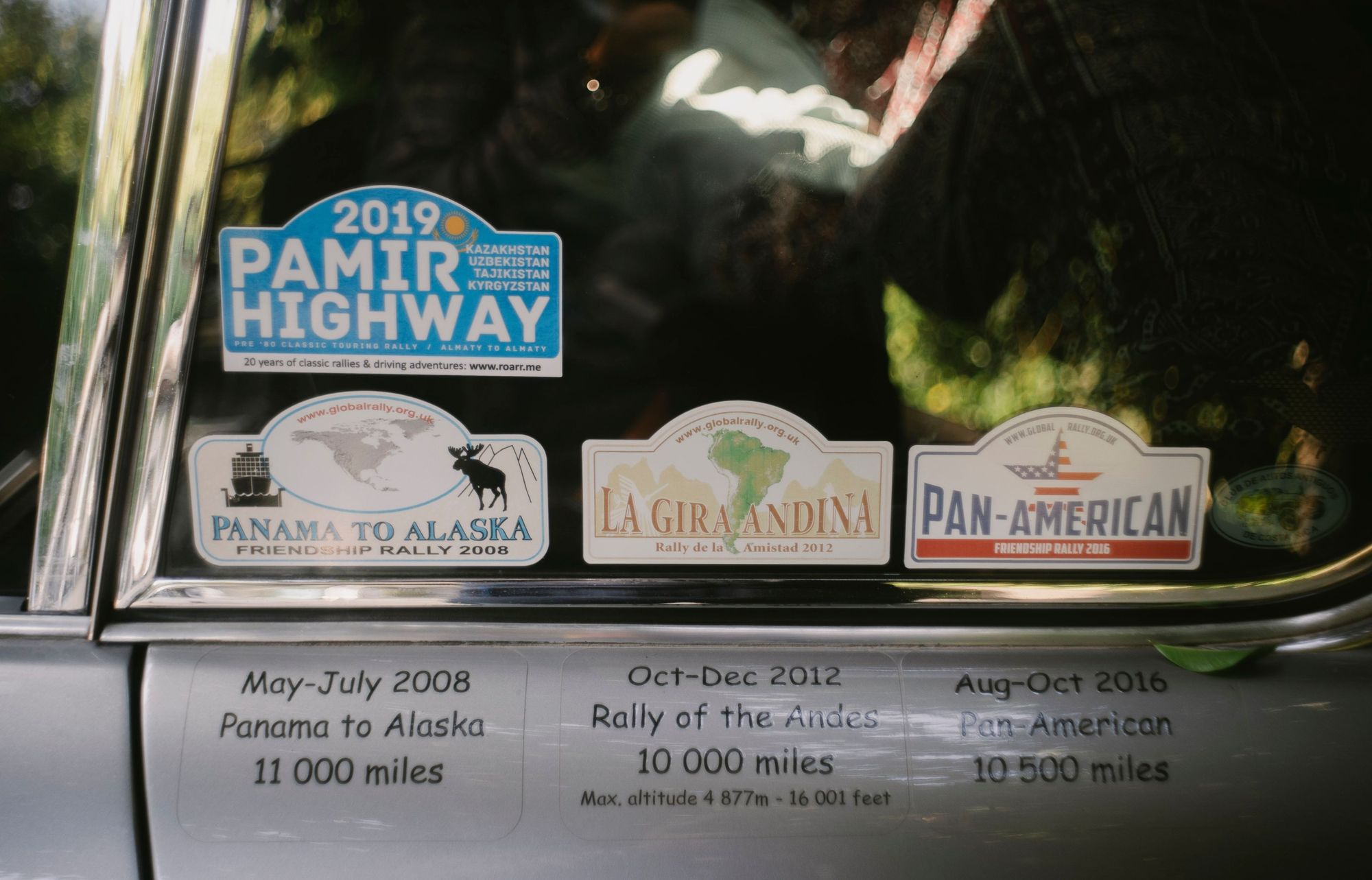 A Belgian outfit called Destination Rallies has been organising tours in distant geographical location, with participants - mostly European - shipping their cars to an exotic locales where they get to drive through unusual routes and in the process discover the country that they are visiting.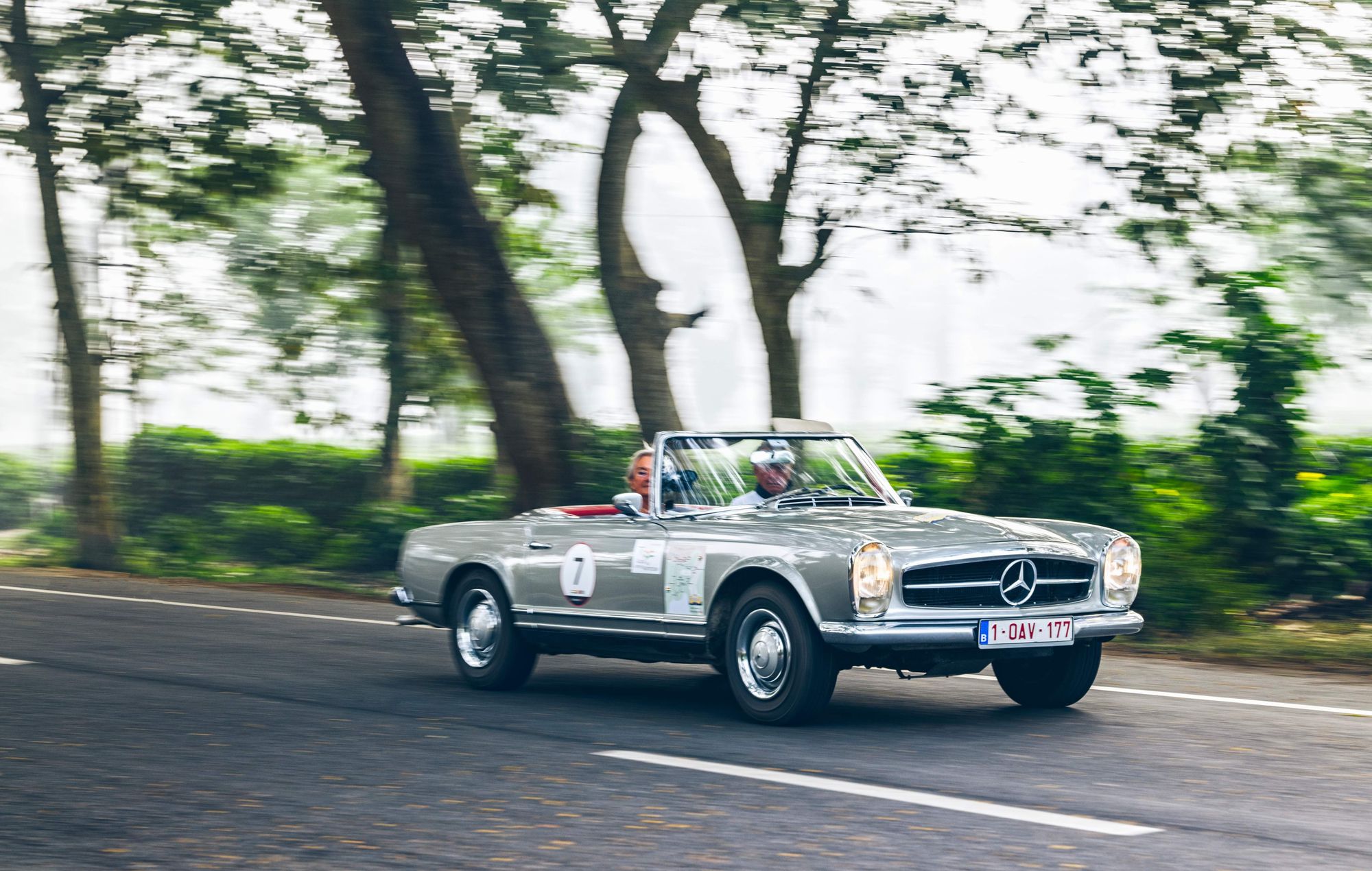 Incidentally, Destination Rally (which is a member of the Belgian national federation BEHVA, a member of FIVA) is known for such events all around the globe. They are a made up of a team of passionate historice vehicle enthusiasts who also have a love for traveling and exploration. The director of this organization, Bruno Leunen, expresses his enthusiasm by saying, "Passion for the organization of vintage car rallies is my everyday drive."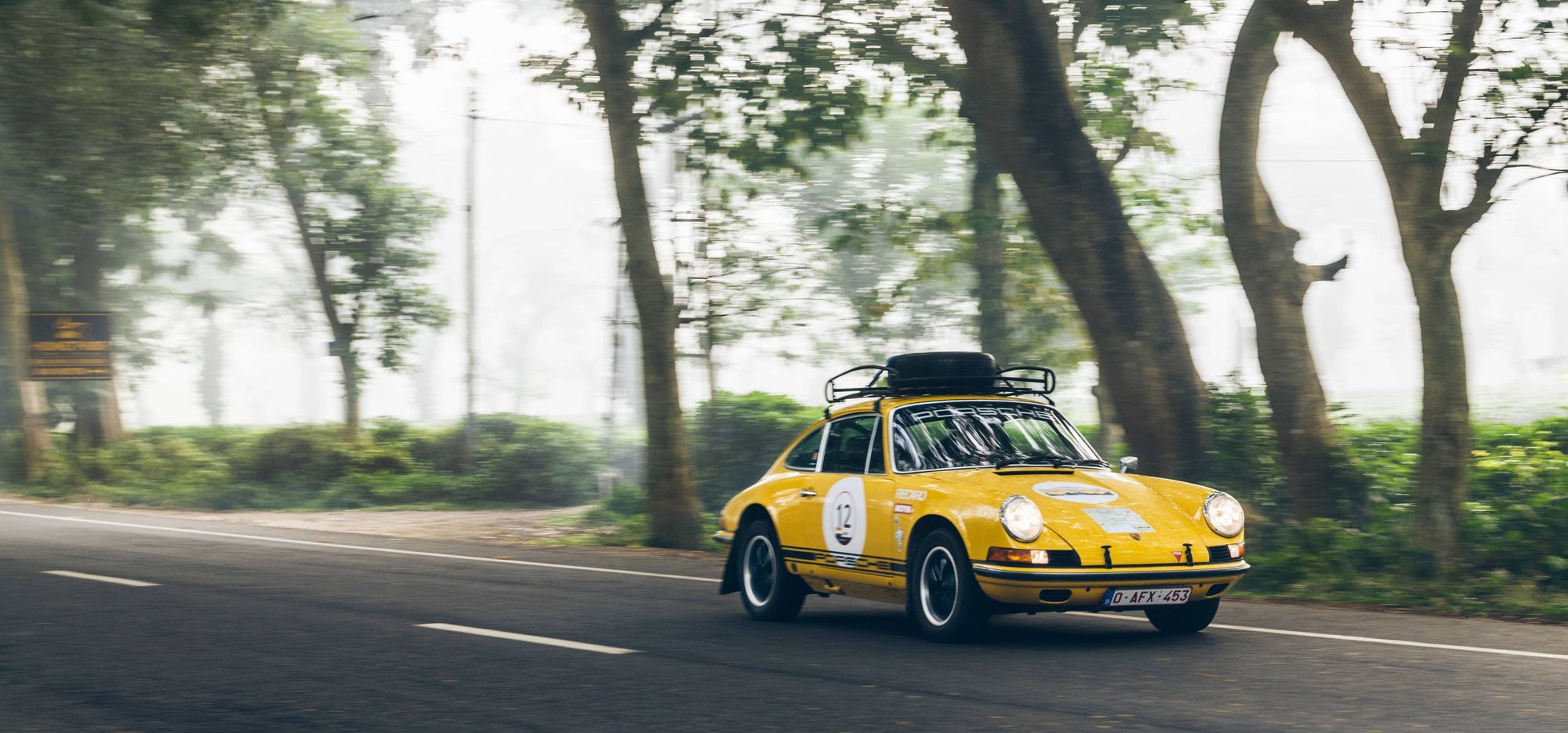 Destination Rally is not just another rally in town; it's a whole new adventure! Recently, in 2022, they organized a venture with their classic beauties from 20th October to 12th November. This rally covered the eastern region of the Himalayas, exploring the wide range of cultures of the three countries: India, Bhutan, and Bangladesh, and fulfilling their fascination for the Himalayas. Therefore, it was called the East Himalaya Rally.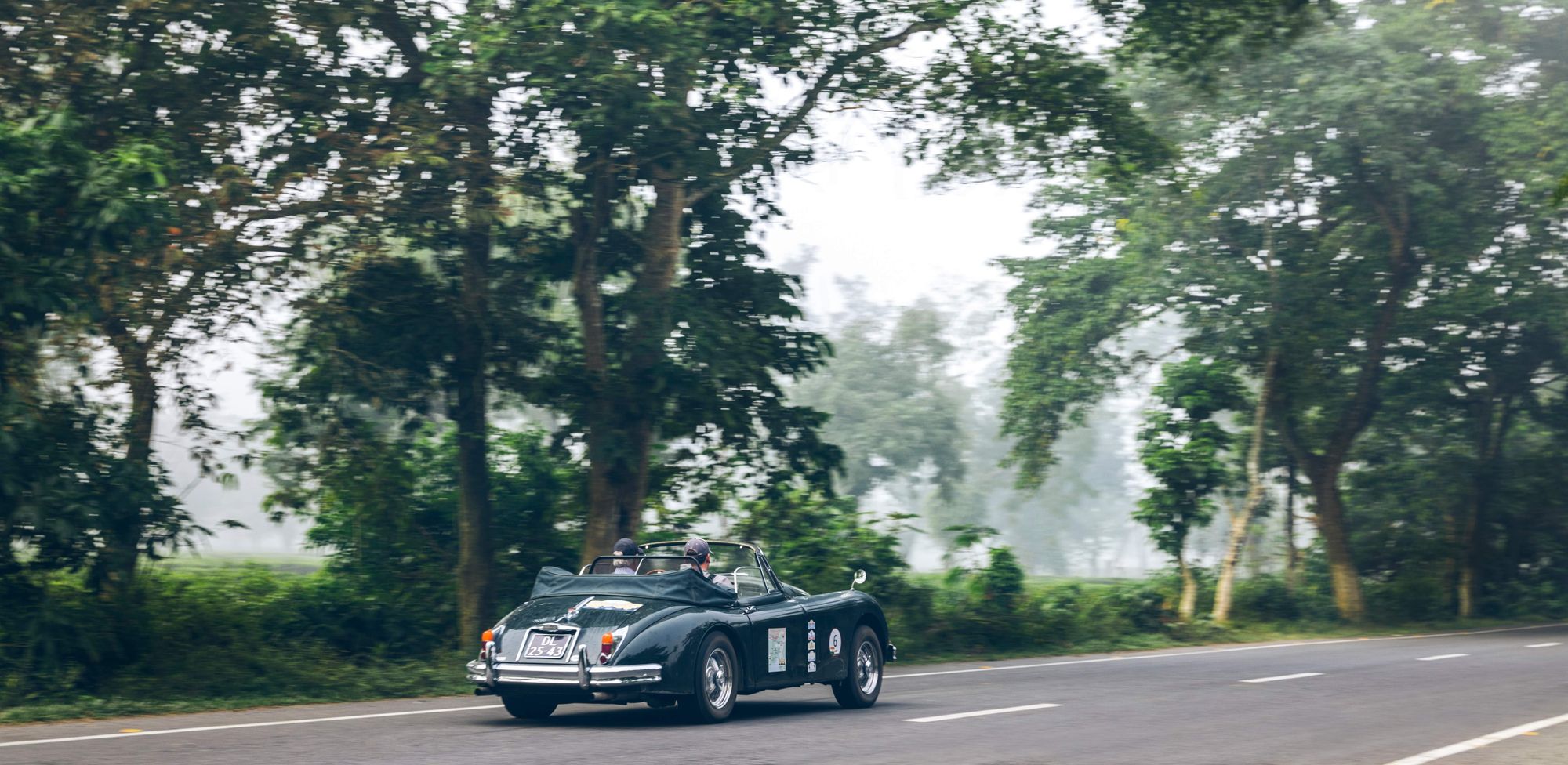 Nearly a couple of dozen historic vehicles showed up to take part in this adventurous rally, which included an Aston Martin DB6, a couple of Porsche 911s, a pair of Volvos, a Lagonda, a Jaguar XK150 DHC, couple of classic Mercs, an Austin-Healey, two BMW bikes, and some more.
While interviewing the participants, I got to know that this Jaguar XK150 DHC has been rallying around for most of the last two decades all across the globe.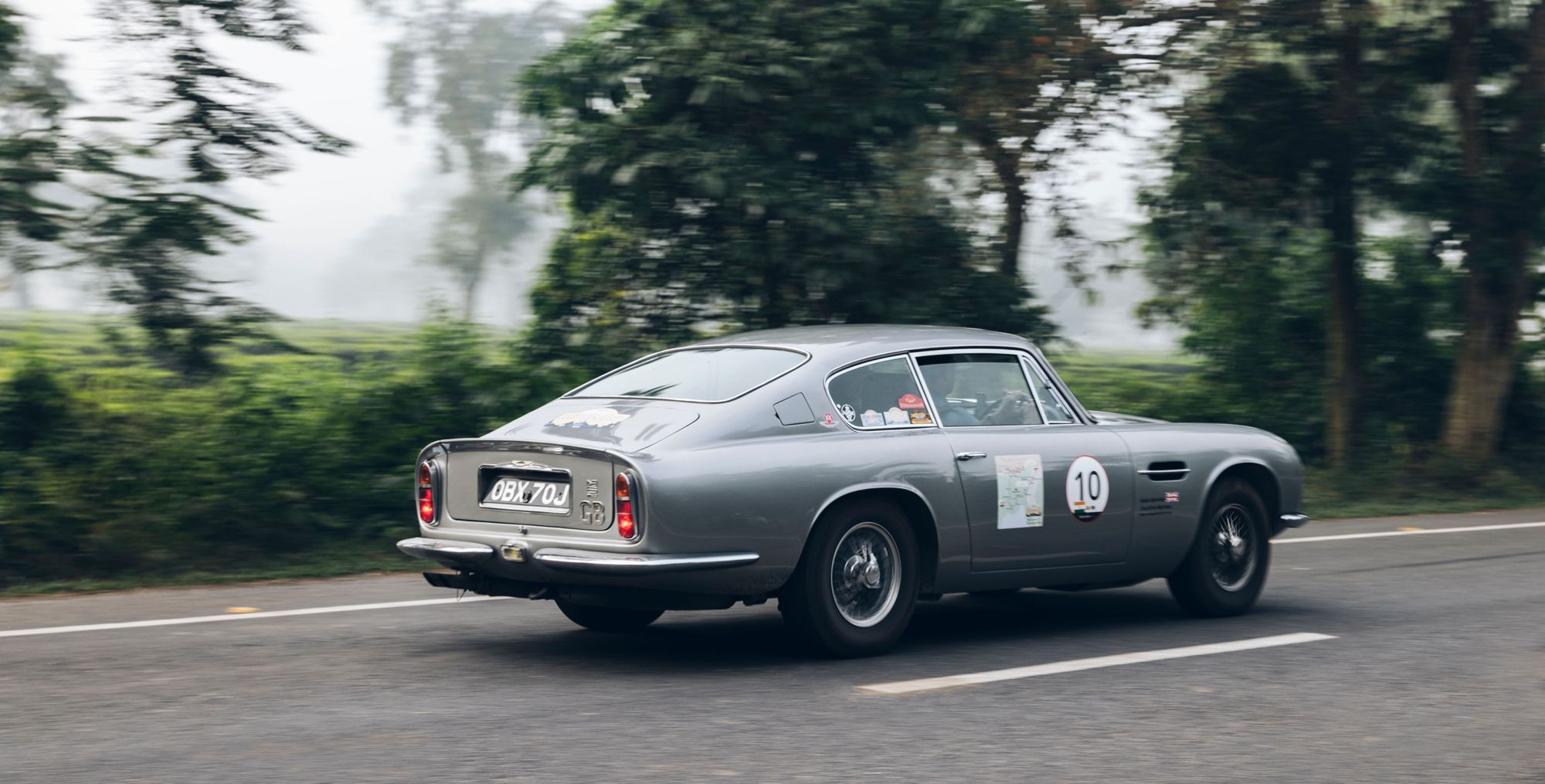 An elegant Aston Martin was lined up right beside us, so I decided to ask the owner what made the car special to him, and he responded: "It was built in 1970, and the Aston Martin DB6 Mark 2 is the last of the really good-looking ones! We have had the car for more than 20 years, and we have driven more than 150,000 miles in this car all over the world, and she is now a part of the family."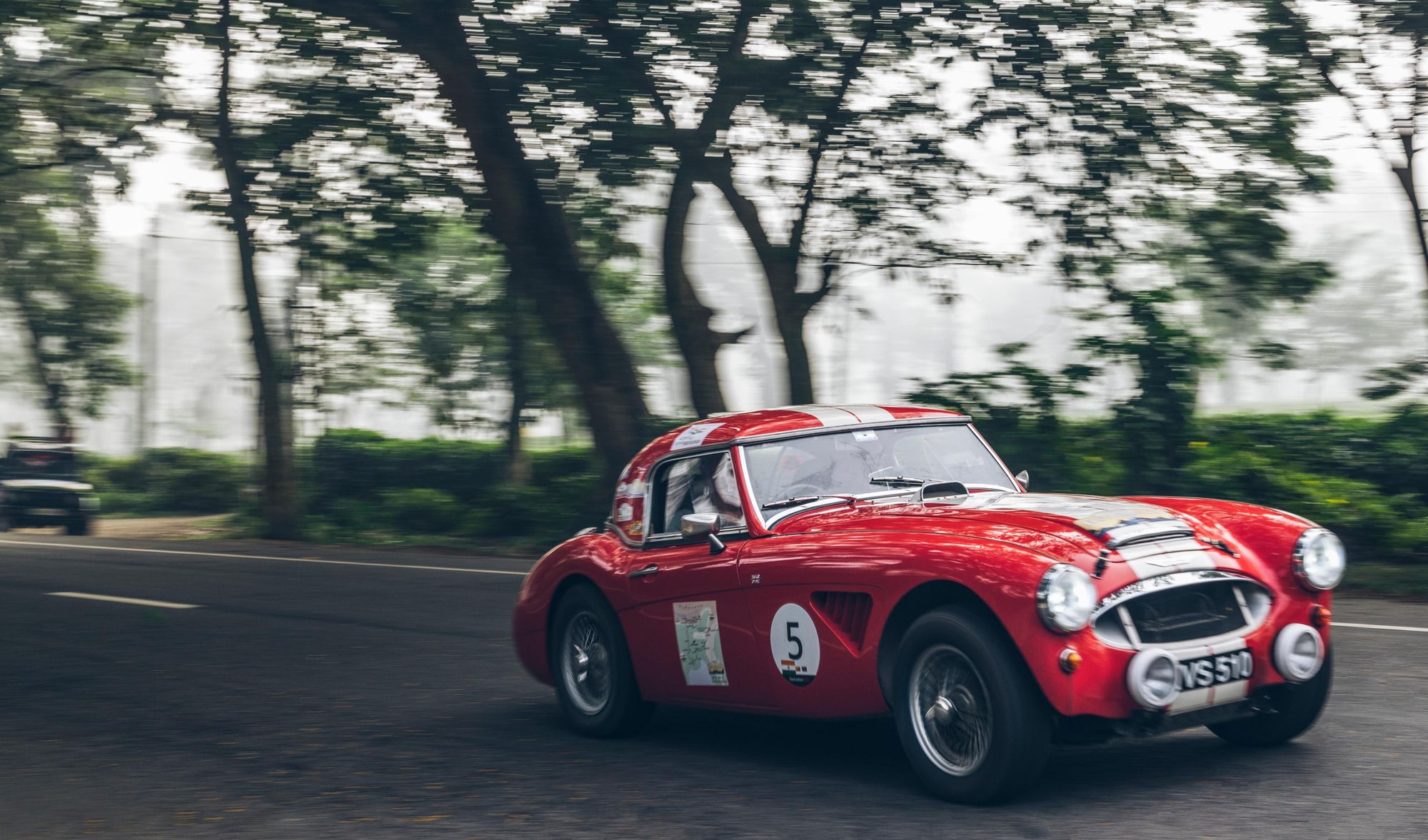 While the cars hit the road towards Kaziranga into the depths of greenery and the wild, some went through challenging situations like overheating, which seemed to be a rough yet common issue with the cars in India. Days 15 and 16 of the rally continued with exploring Kaziranga National Park, which has been a world heritage site designated by UNESCO since 1985. We reached there on the morning of November 4th at the Borgos – The Wild Haven.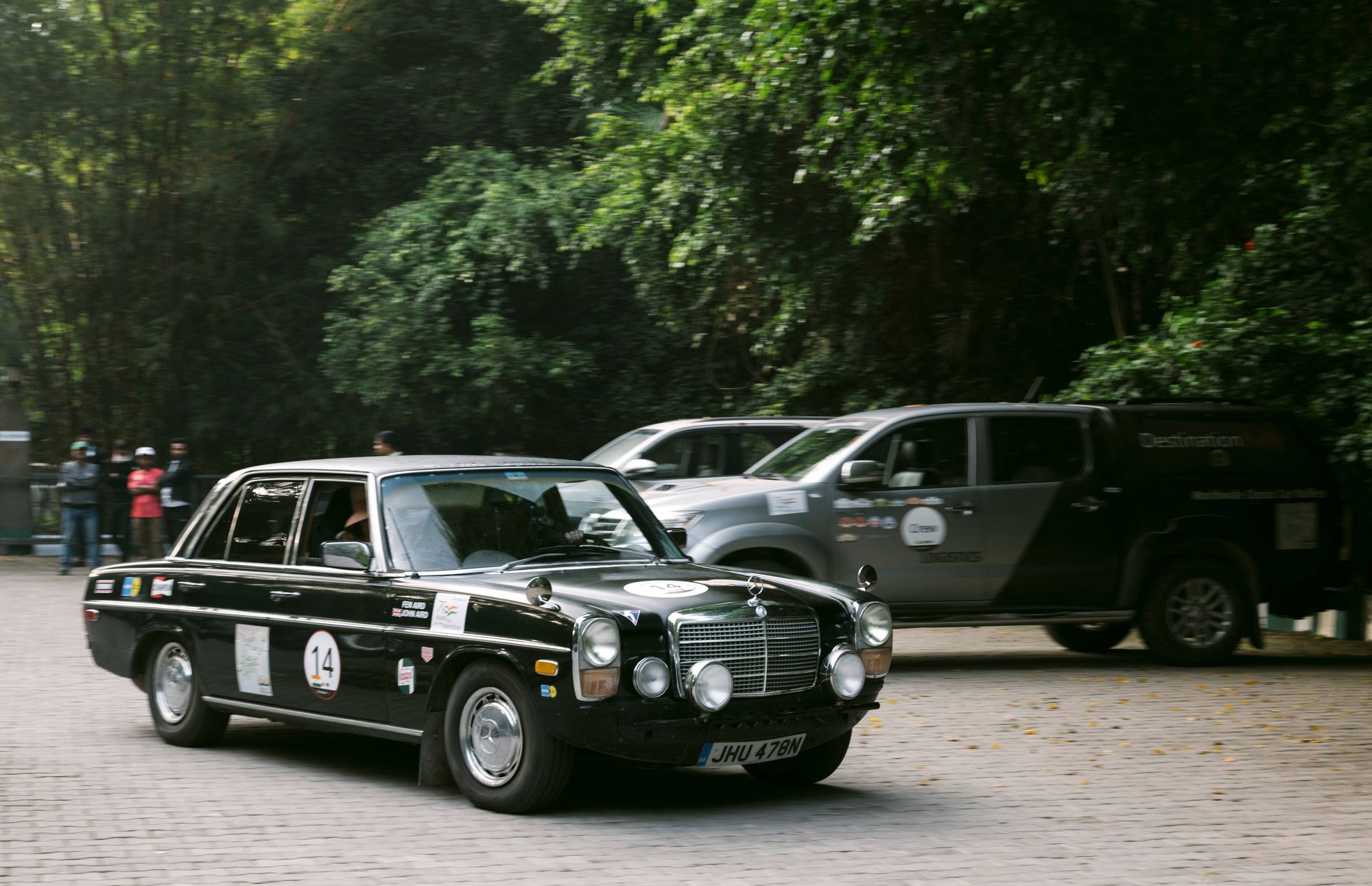 After a good time around different cultures and the diversity of humankind, a location like Kaziranga National Park seemed like a perfect change. In the wild, surrounded by famous one-horned rhinoceros, elephants, tigers, and the thick, ever-growing forest, a whole new experience and exploration began!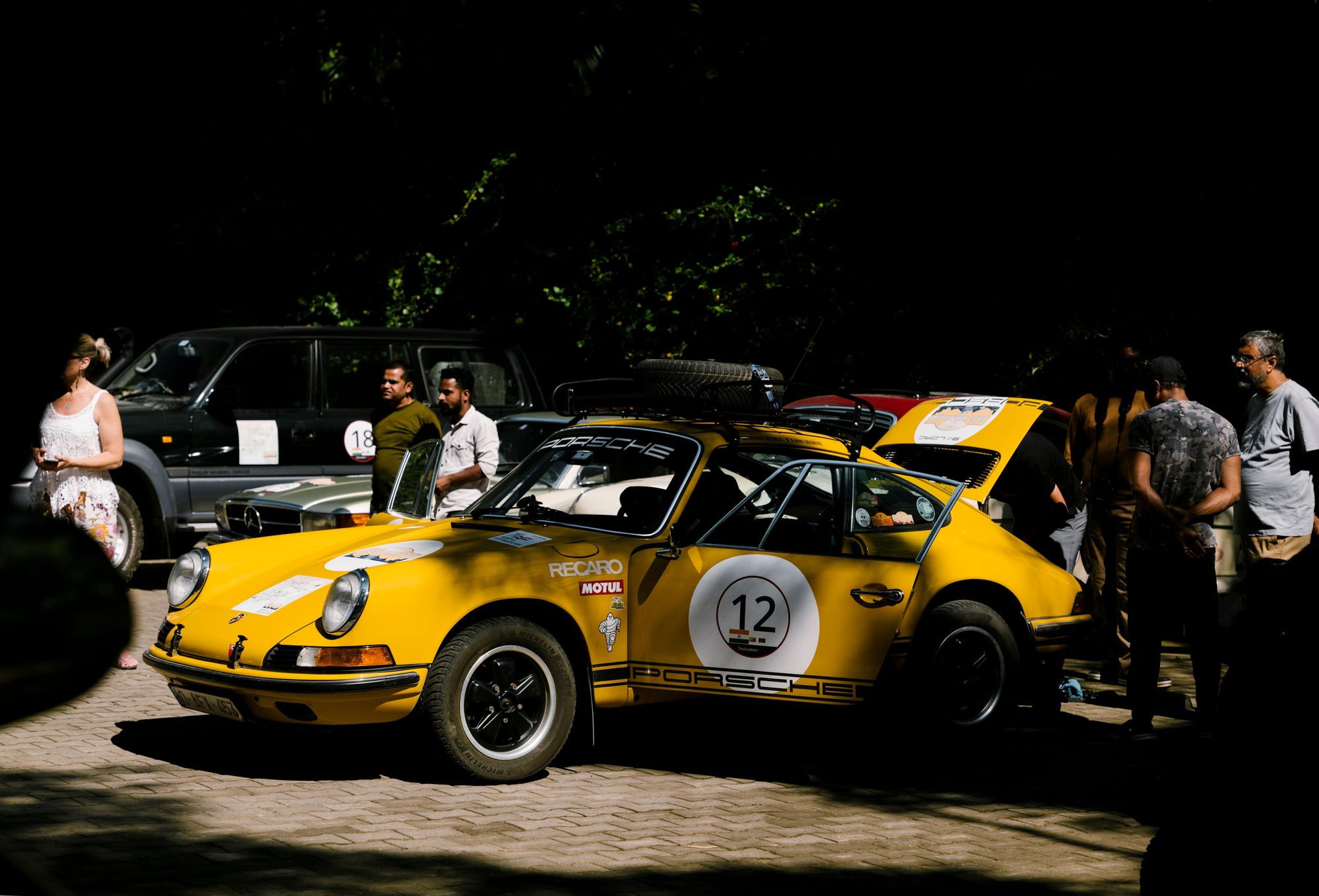 It was great to have as many as 39 international enthusiasts in the wild lands of Assam with their exquisite and powerful machines. This was an exciting experience for them, as most of them had travelled all around the world, but not to India. They were as delighted to be here as we were to have them.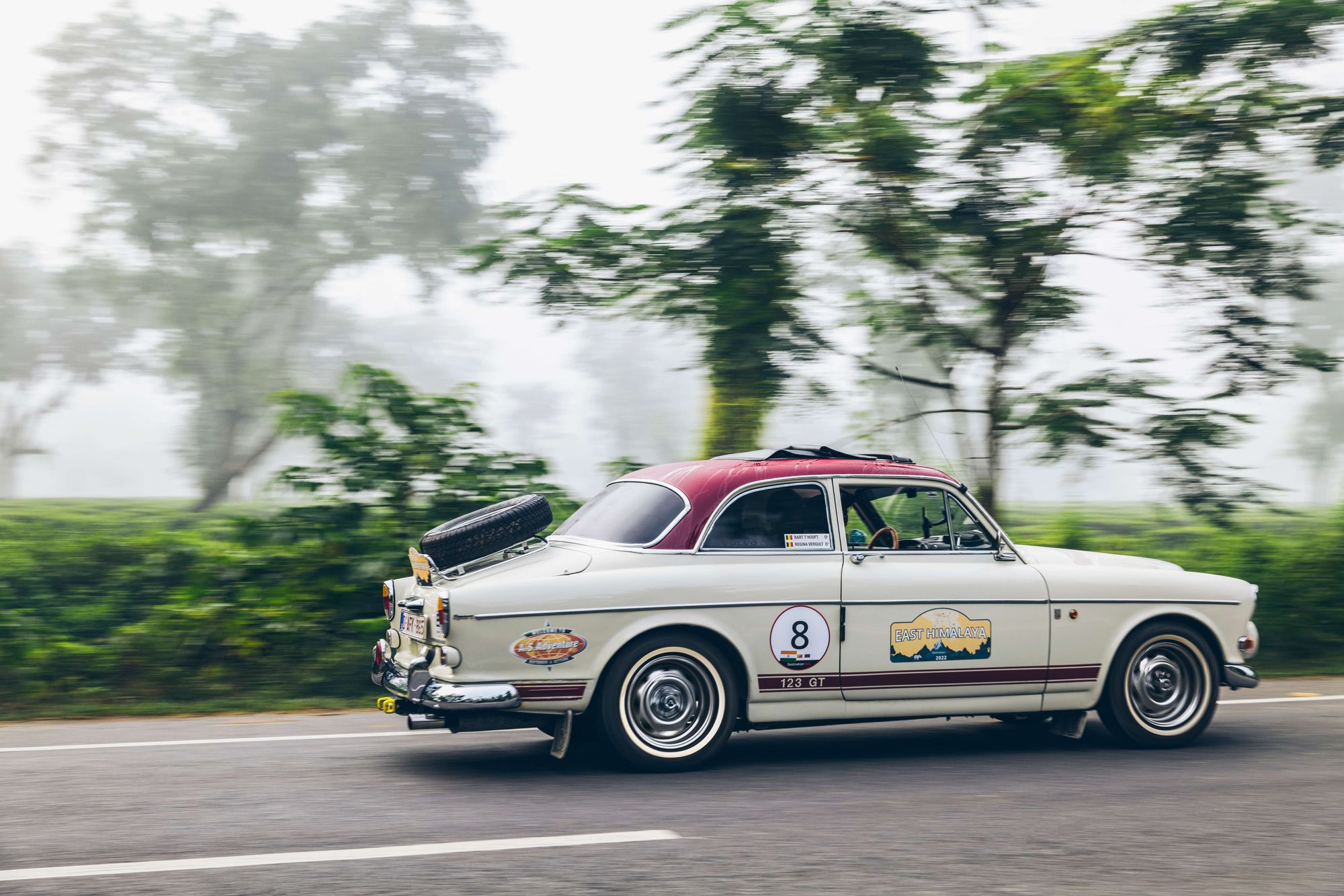 While talking to Bart Tooft, one of the participants, I got to know that his 1967 Volvo was unusual in featuring twin carburettors.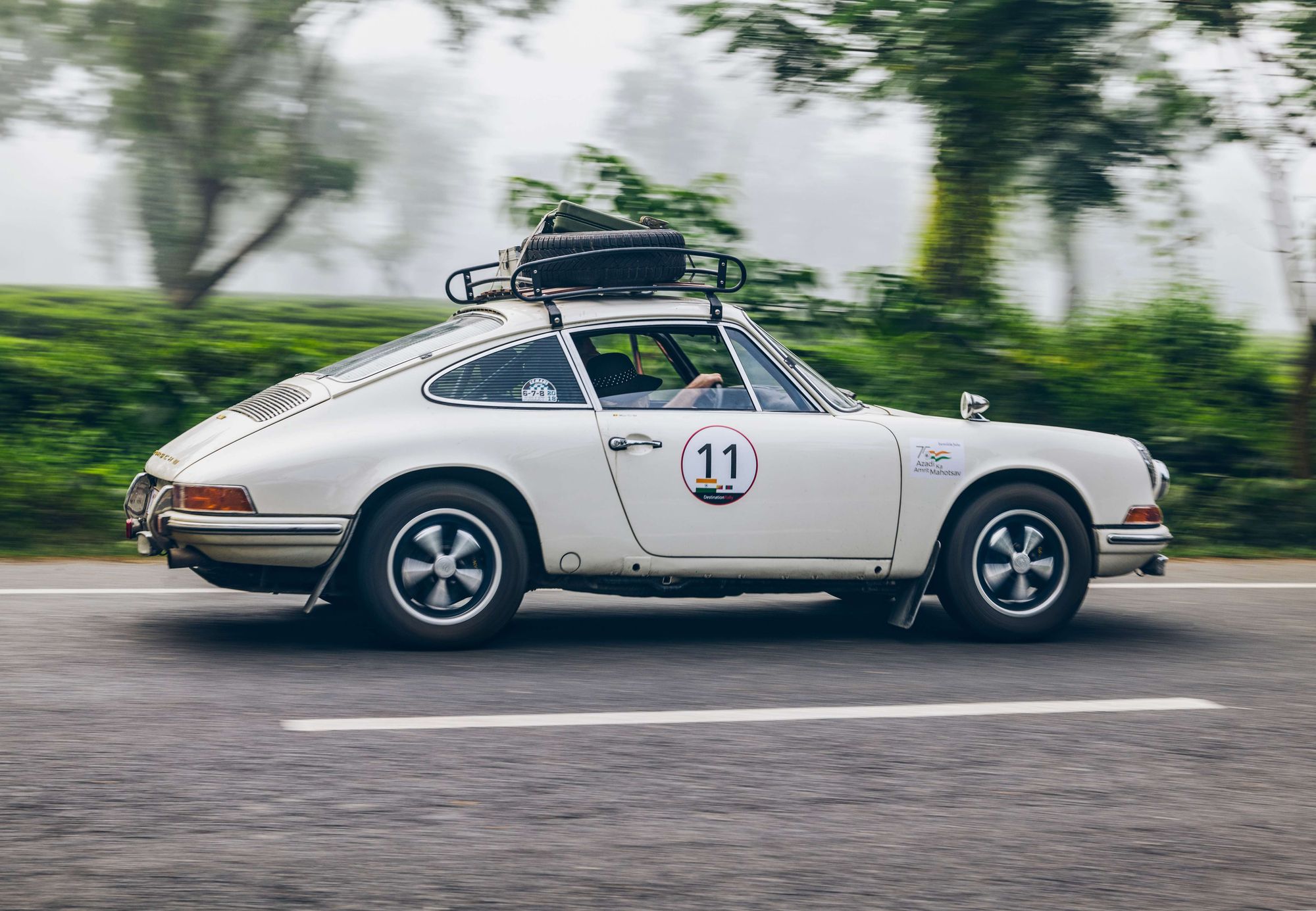 Another of the participants, Marc De Nil explained that his 1971 Porsche 911 had been outfitted for such rallies with higher ground clearance than usual, as well as protective measures installed under the chassis.
This 'rally' had some really interesting cars and several riveting information! "We were fortunate to see these purpose-built cars for intercontinental travel," says Sanket Patel, our photographer.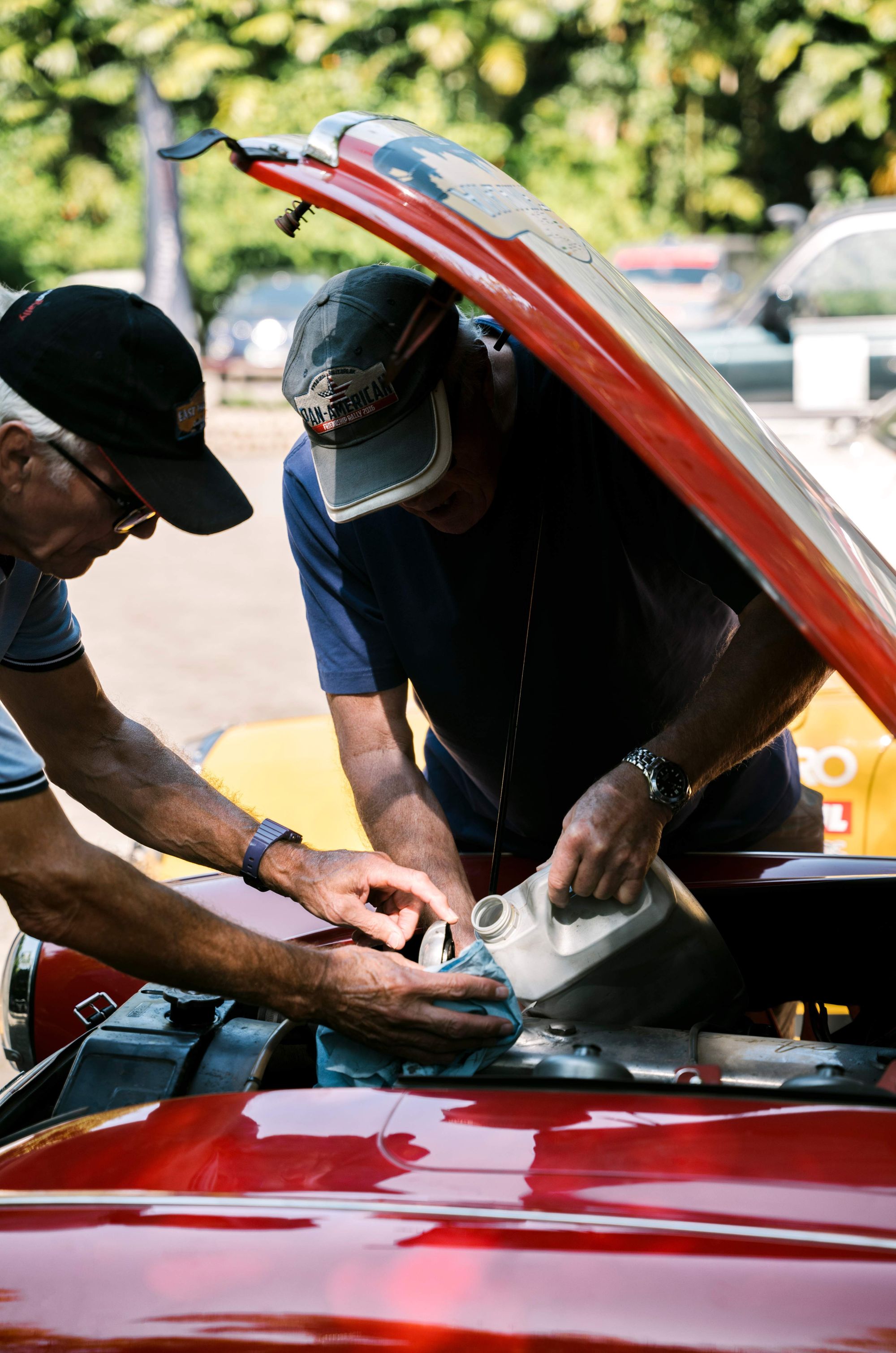 Another thing that was noticeable was the team effort and determination, which included drivers, logistics, mechanics, and medical support working hand in hand to make this a smooth and successful drive.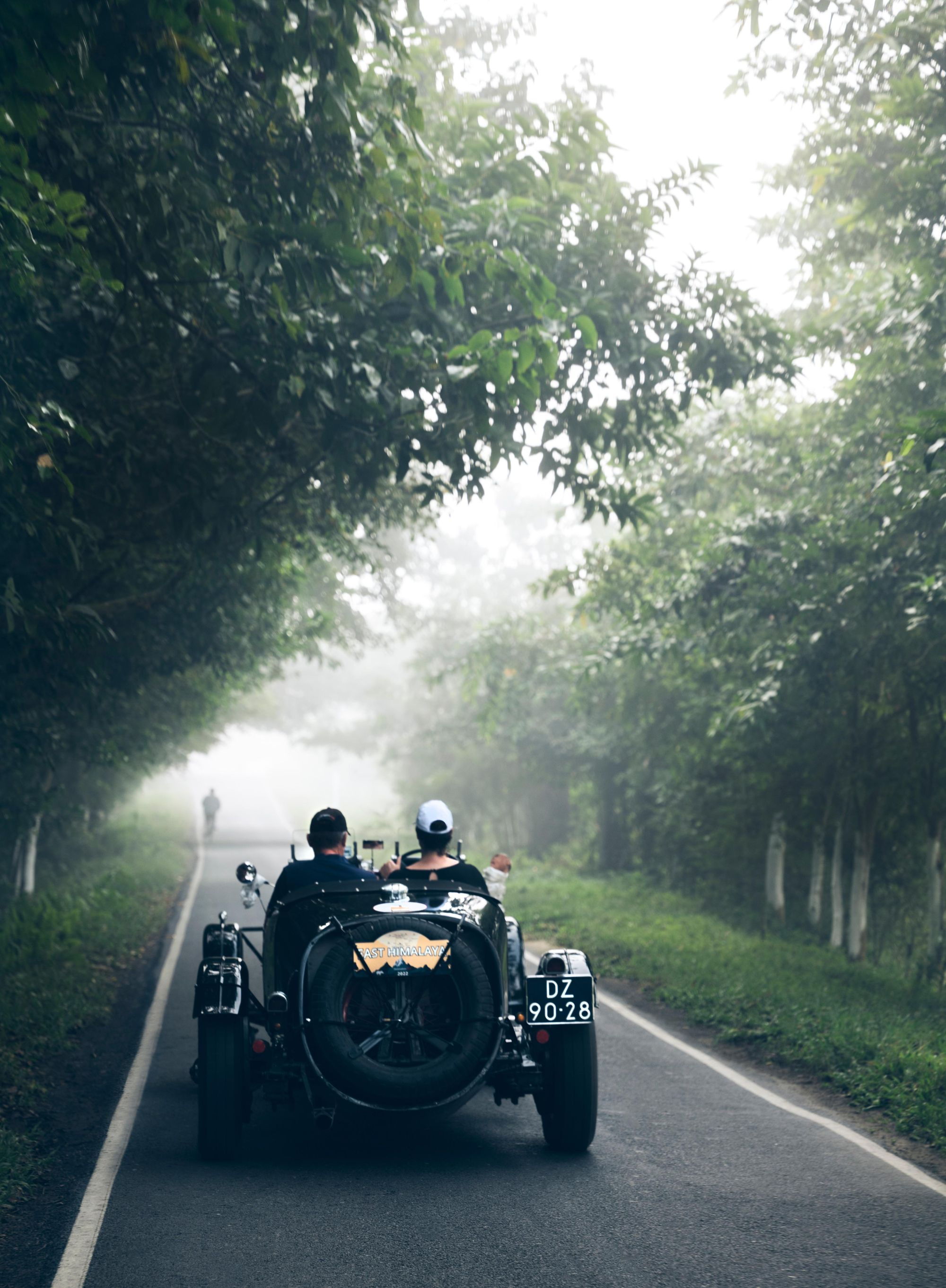 The organizing committee made sure that everyone understood the on-road and off-road requirements, which kept everyone motivated for the rest of their journey!
---
---
Comments
Sign in or become a deRivaz & Ives member to join the conversation.
Just enter your email below to get a log in link.