A Startling Art Deco Voisin C-27 Aérosport Wins This Year's Concours Of Elegance
Images: From the organisers
With Hampton Court as the location for this year's Concours of Elegance, the preeminent British concours event signalled a return to near-normal times, what with a turnout of almost a thousand cars within and (most) without.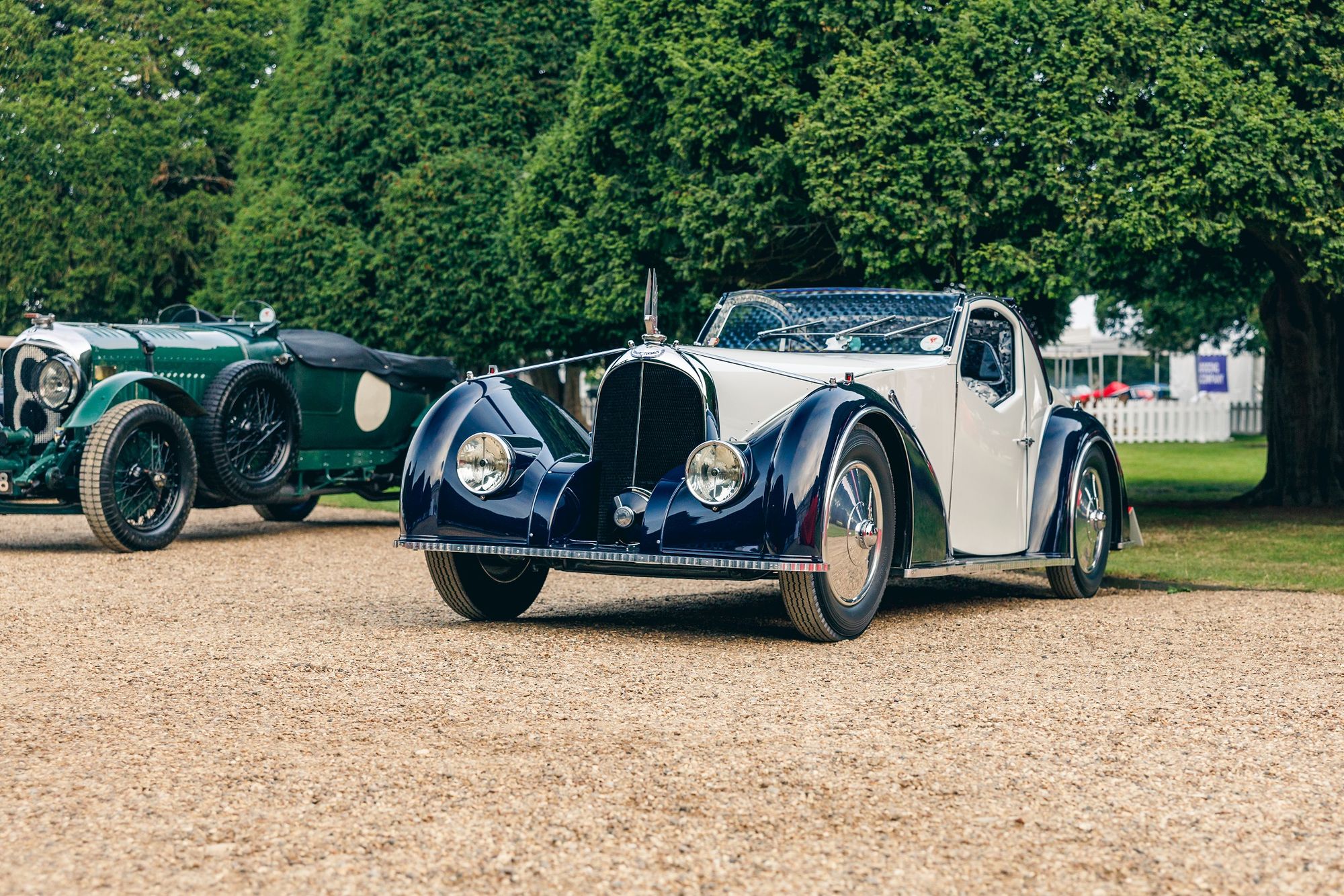 A unique art deco Voisin C-27 Aérosport, designed and built by one of the greatest geniuses of the 20th Century, Gabriel Voisin, and now owned by Merle and Peter Mullin was crowned as the event's "Best in Show."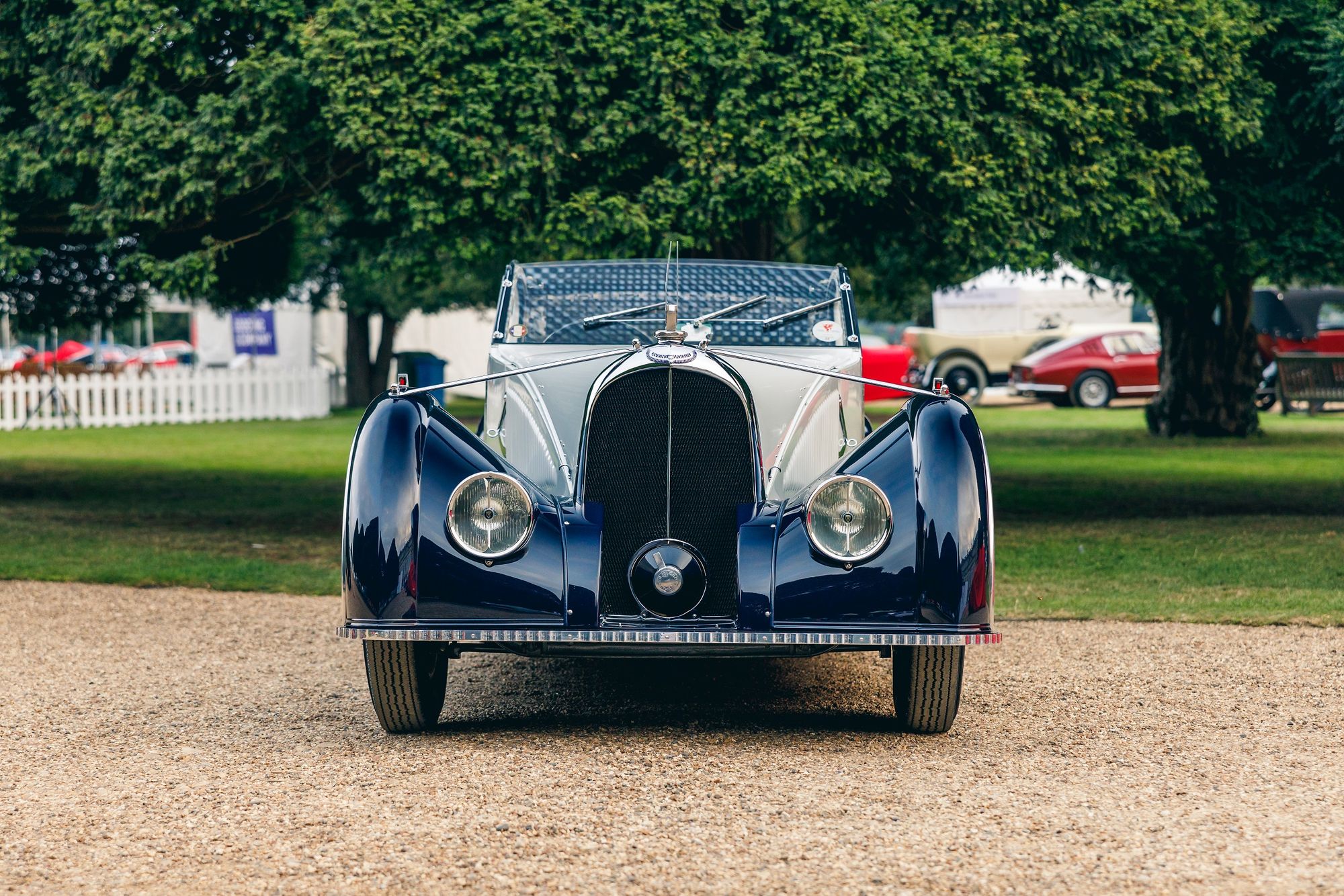 Erle Mullin received the all-new Pegasus sculpture trophy, created in meticulous detail over the course of six months by renowned wildlife sculptor and artist, Robert Rattray.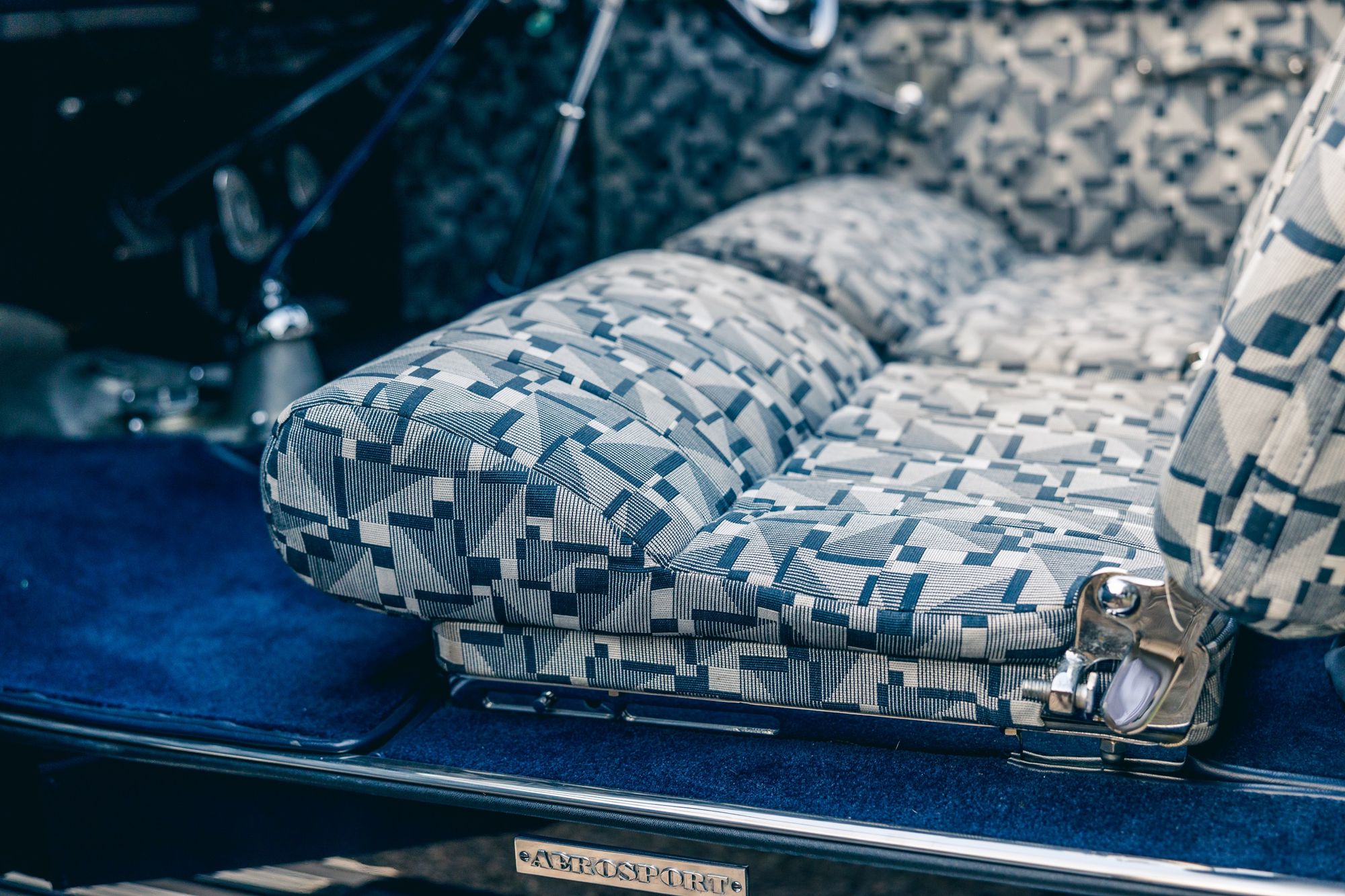 Designed and built in 1934, the C-27 Aérosport exhibits many traits of Voisin's aviation background. The provocative car was created for the 1934 Paris Motor Show but didn't quite hit the mark in terms of sales.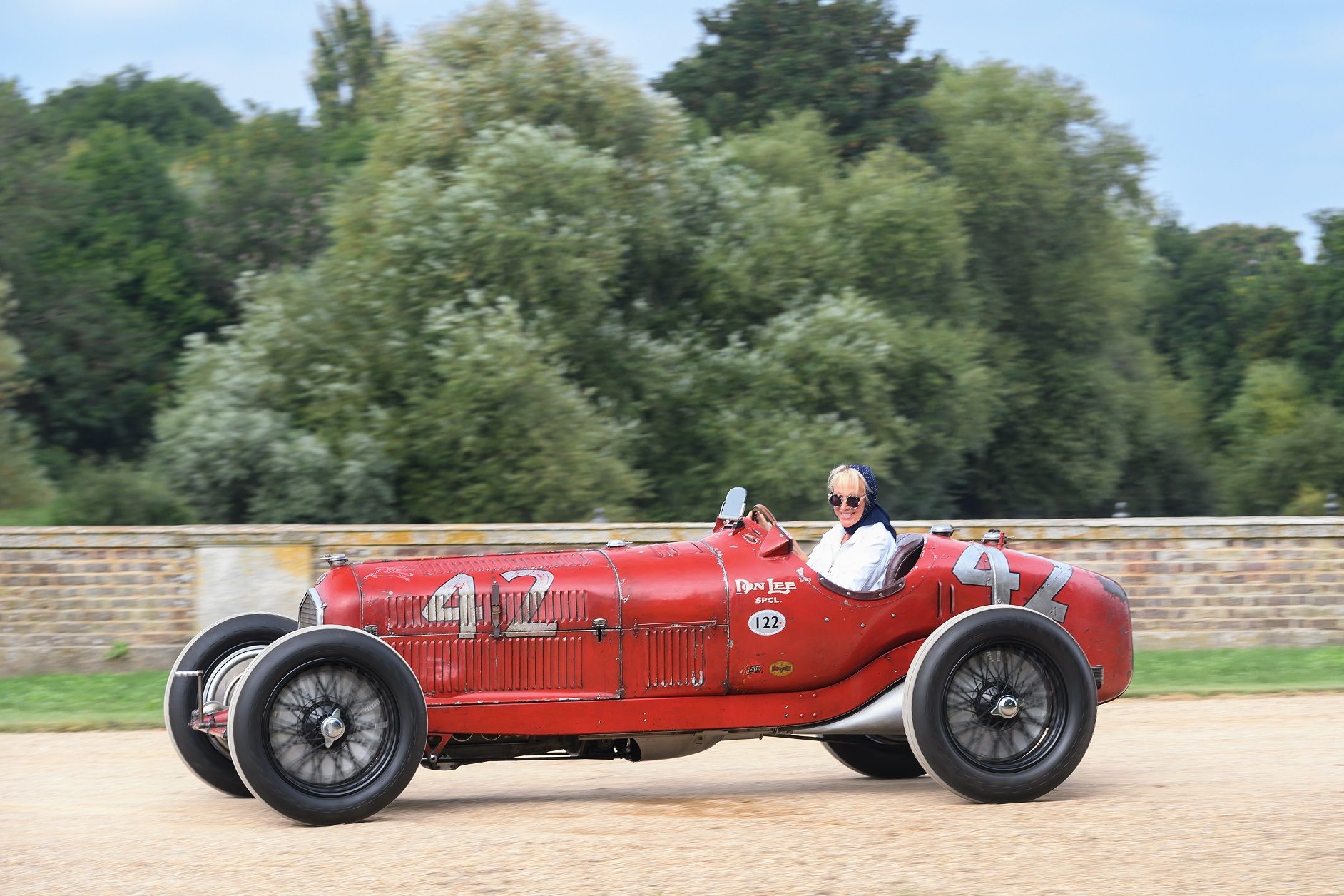 After the expo, two roadsters were built on shortened Aérodyne chassis—which became known as the C27, and its glorious Art Deco styling for which Voisin collaborated with André Noël-Noël Telmont, an architect who had met Voisin during their education, captivated the heart.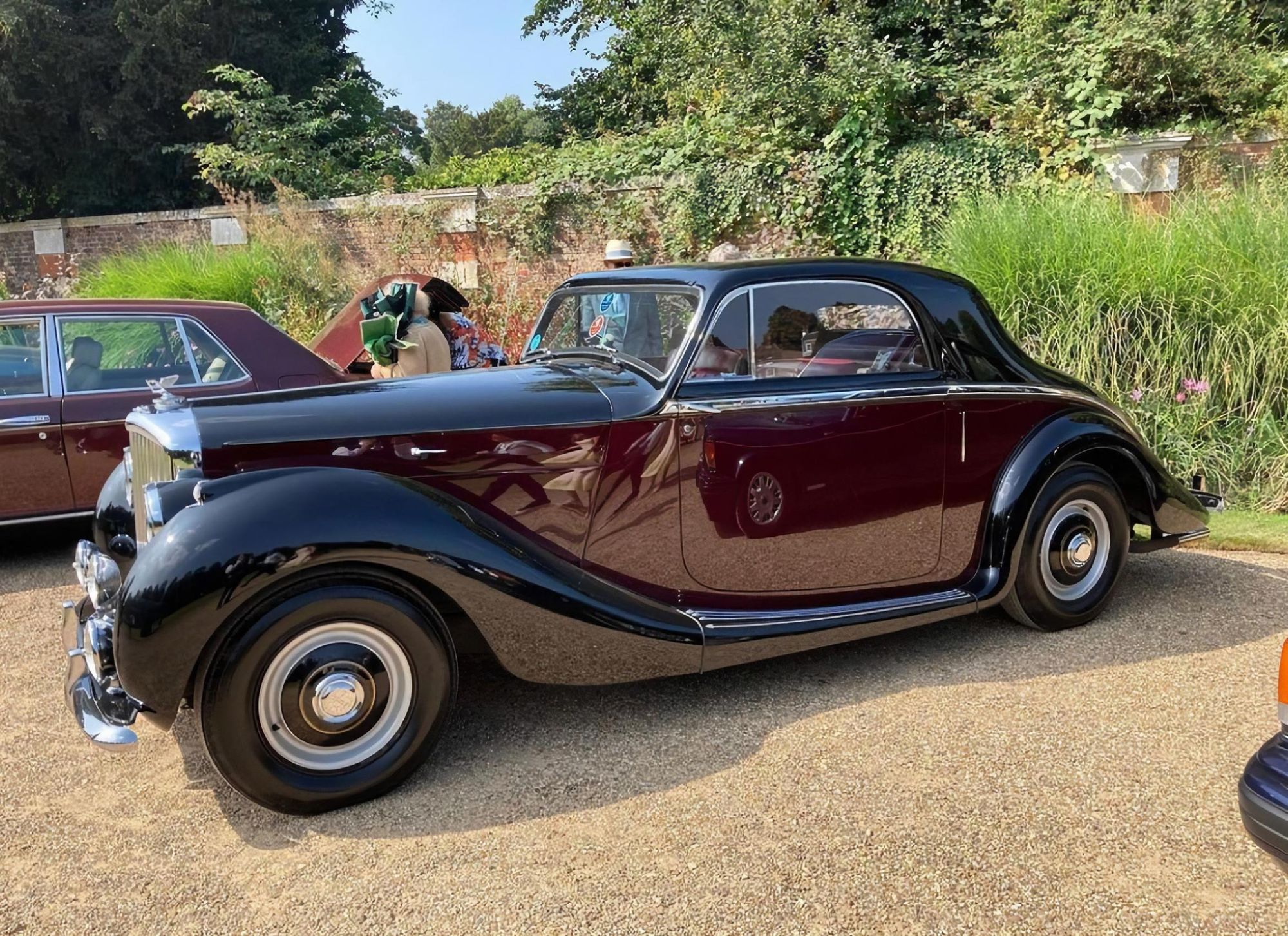 Awards were also given by decade with the original Rolls-Royce Silver Ghost winning the pre-1915s class, and an Alfa Romeo P3 Tipo B taking home the class win for the 1930s.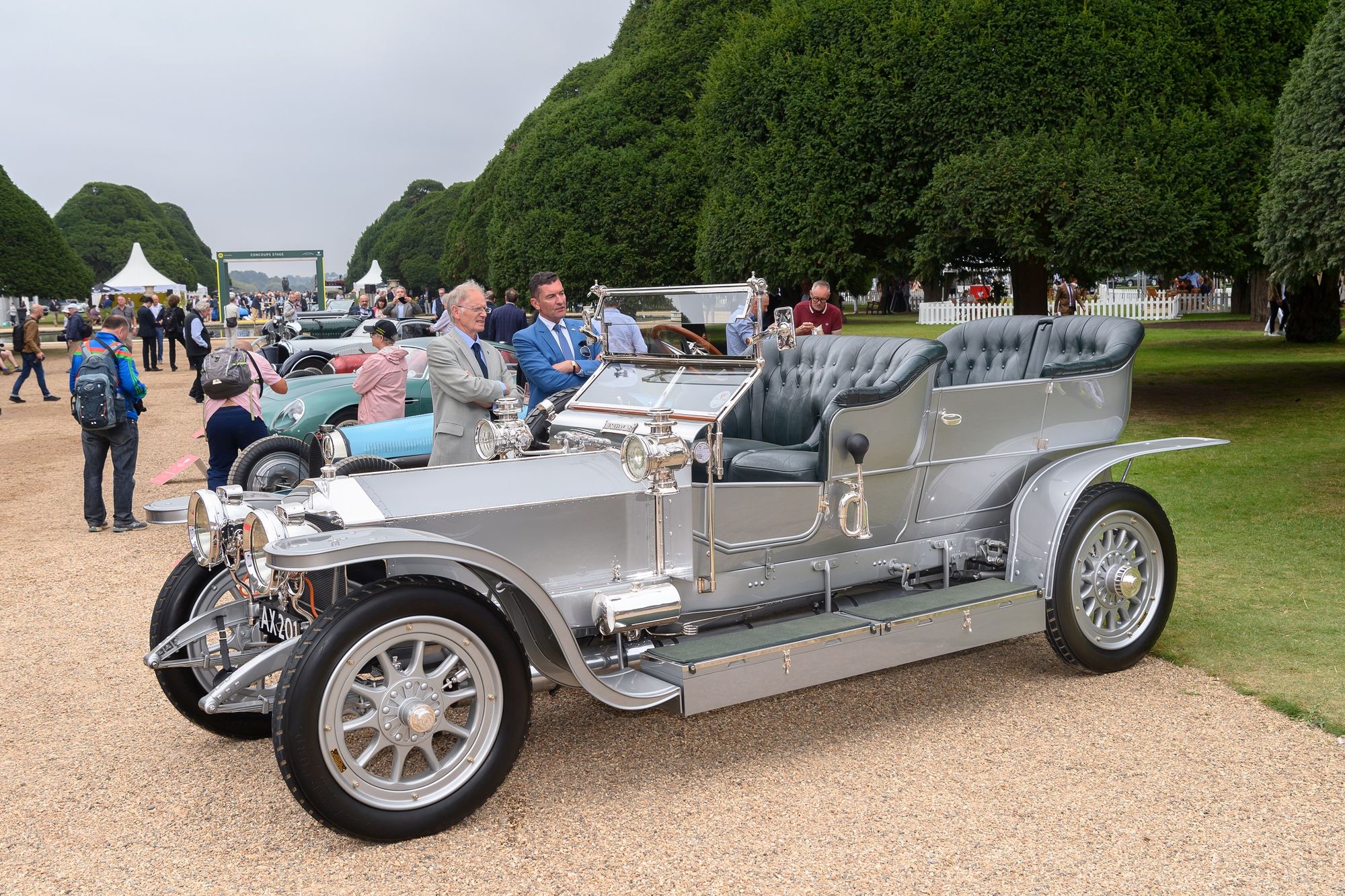 The Club Trophy, presented by the Royal Automobile Club, was awarded to a highly original Fiat Dino Spider that will now form part of the Main Concours line-up in 2022.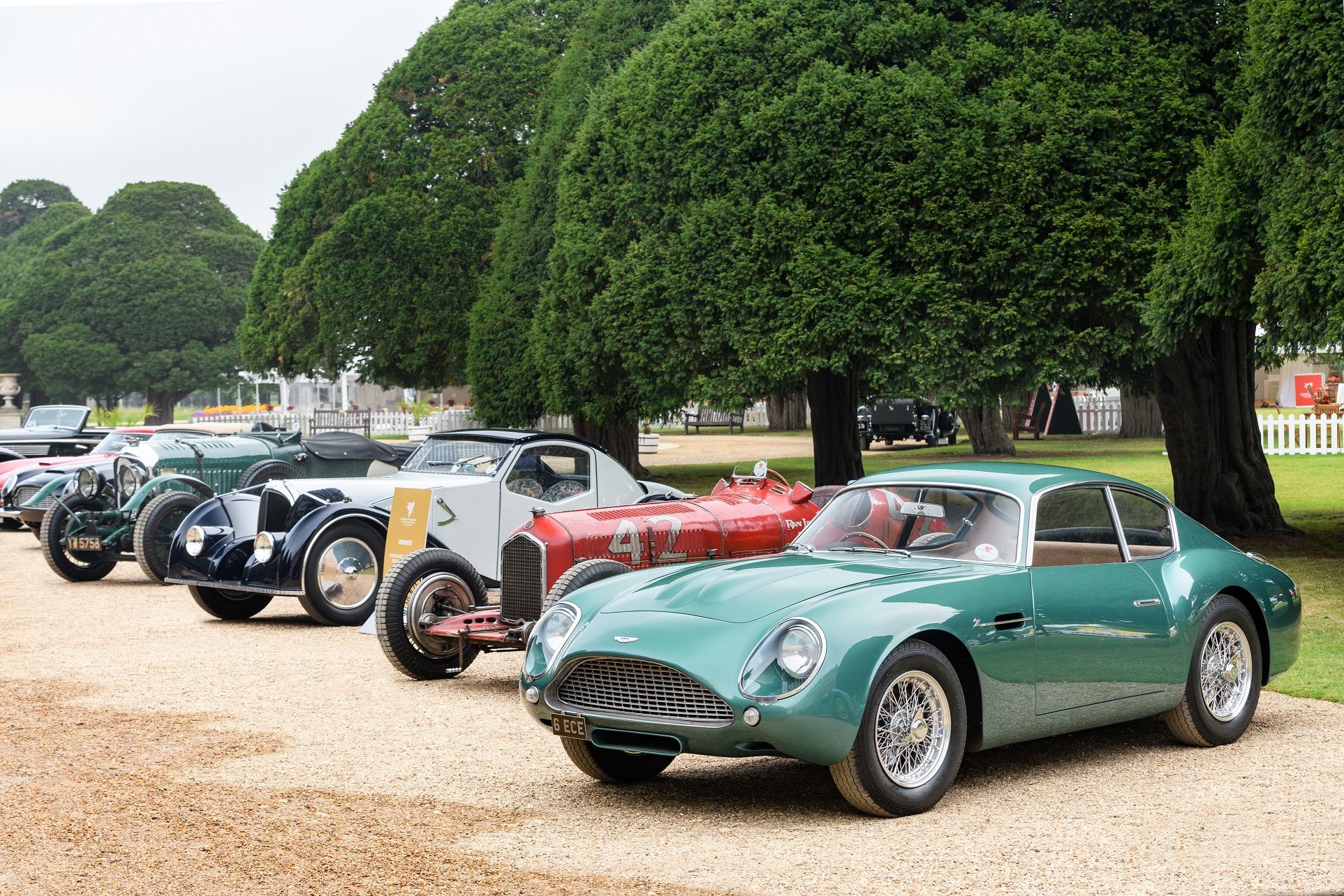 Outside of the main Concours of Elegance cars, almost a thousand cars were parked at Hampton Court Palace for the weekend, including a collection of Future Classics, from a Ferrari LaFerrari to a Bentley Continental GT No.1 Edition by Mulliner.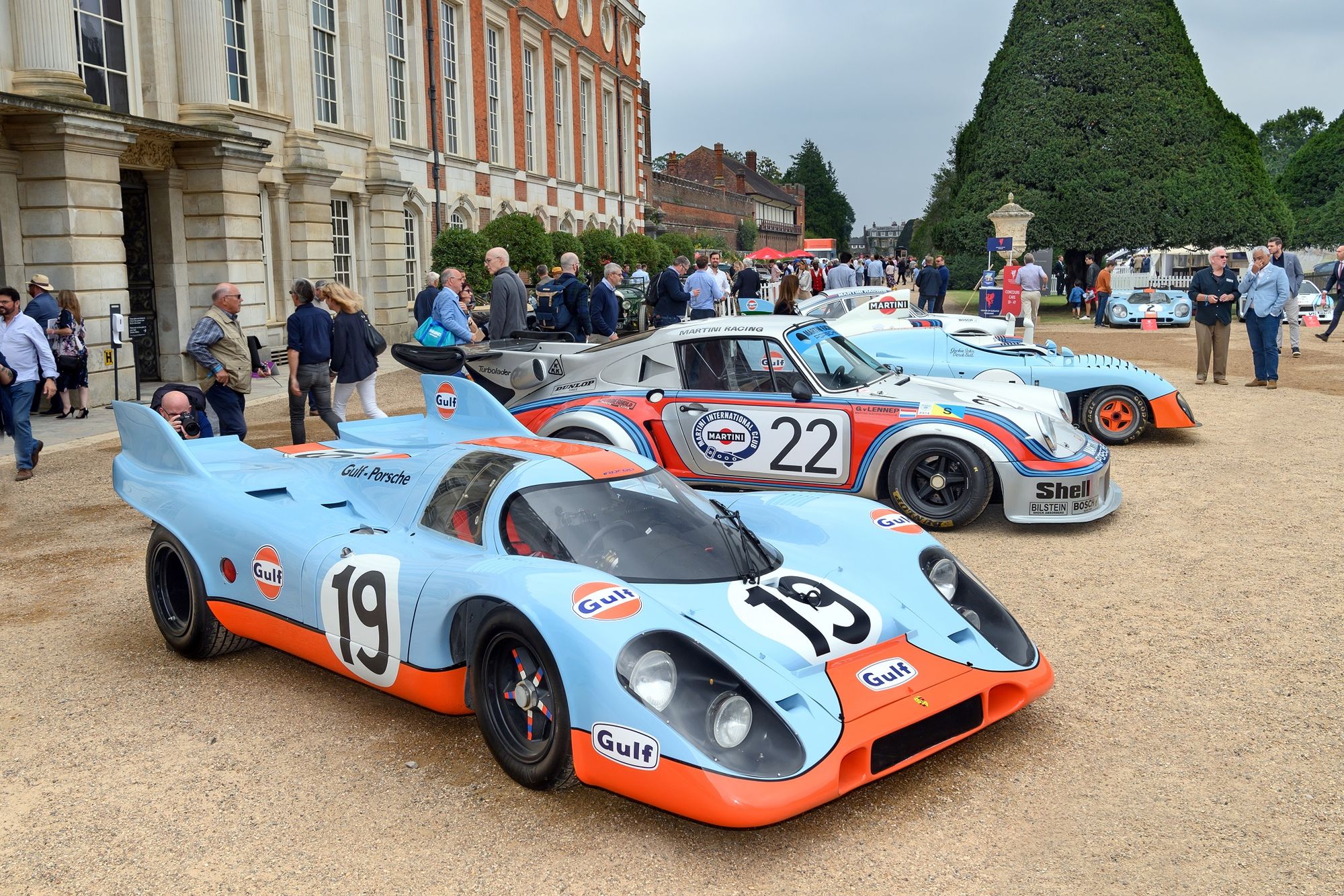 In the class celebrating the ultimate collector cars of tomorrow, the prize was awarded to the Scuderia Cameron Glickenhaus 004S.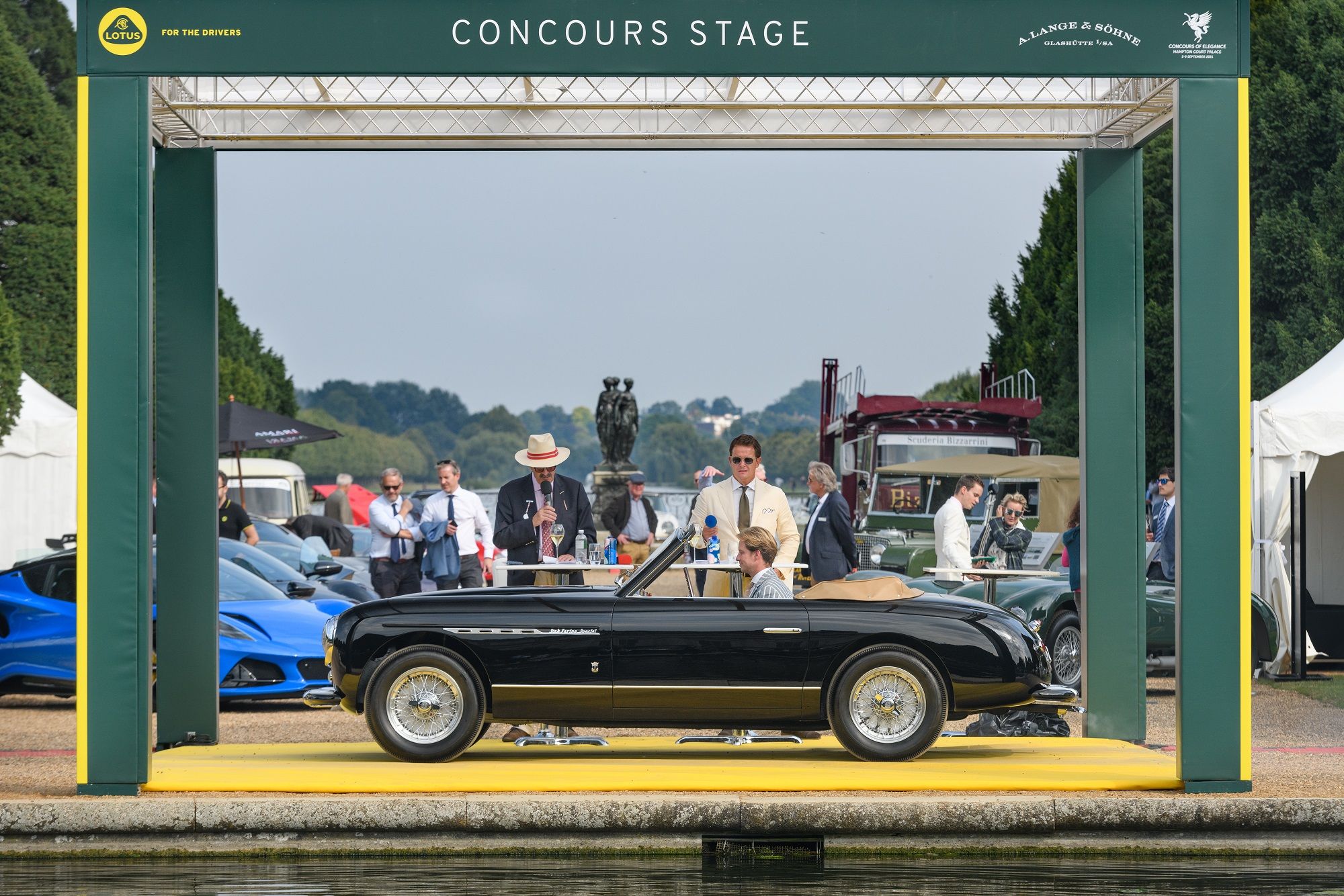 The Jaguar Trophy was won by a highly original E-type Series I with outside bonnet locks, believed to be the best of its kind in existence.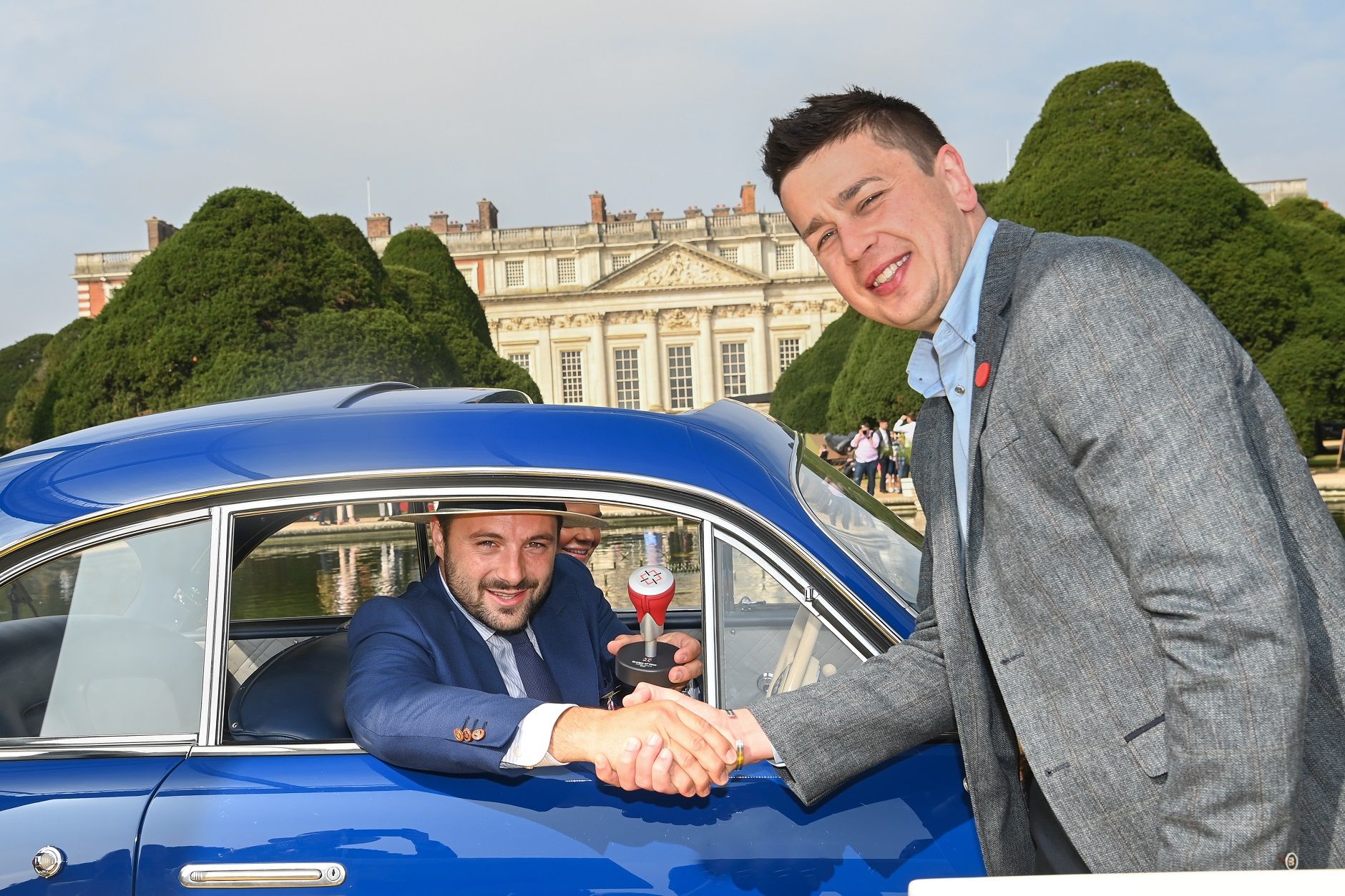 The Bentley Trophy, meanwhile, was awarded to a Bentley Mk VI with a body from Freestone and Webb by a panel of Bentley experts.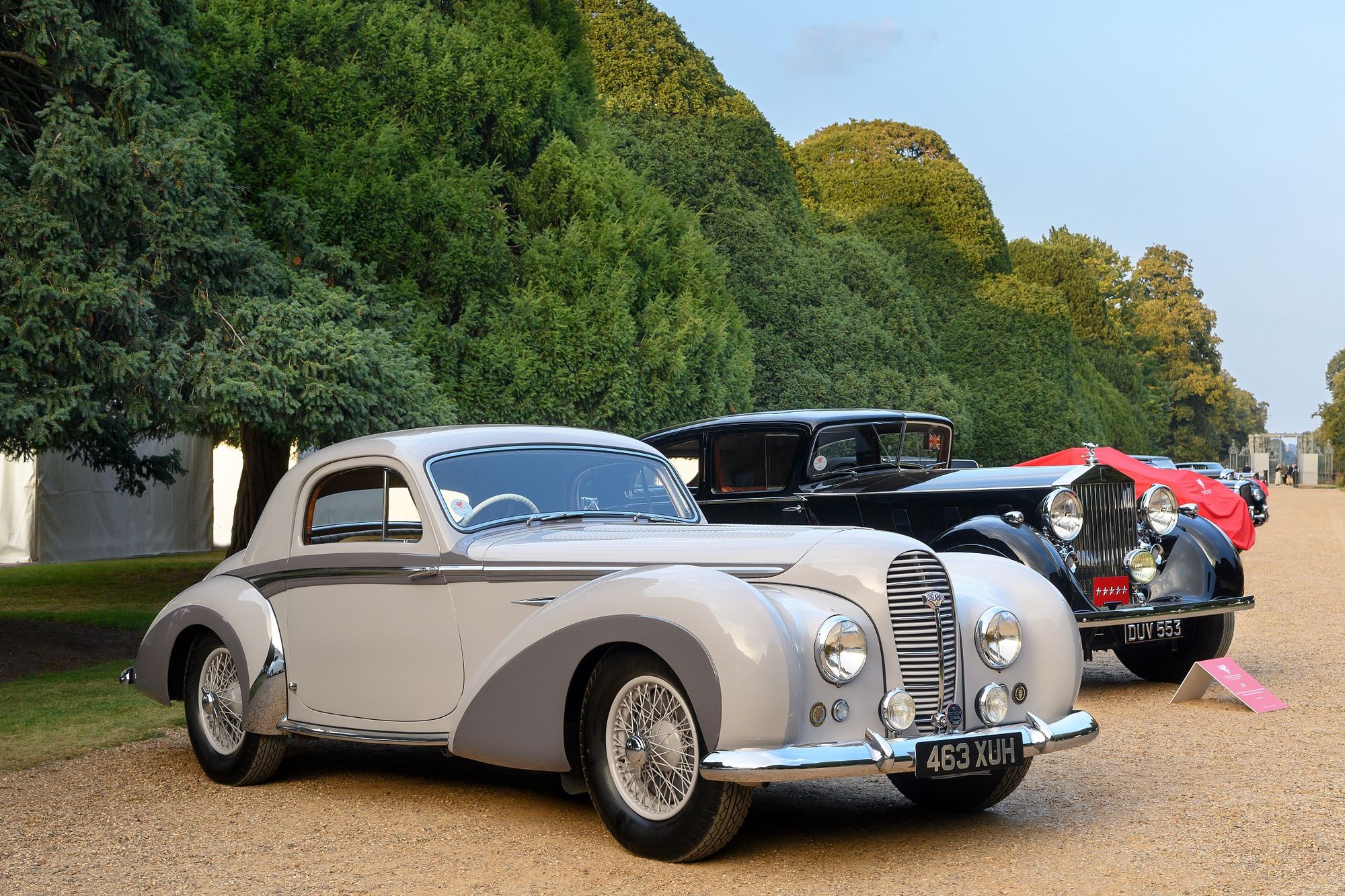 The Bridge of Weir Leather Design Award, picked by a committee of automotive designers, was awarded to a Delahaye 135MS Speciale Faget-Varnet.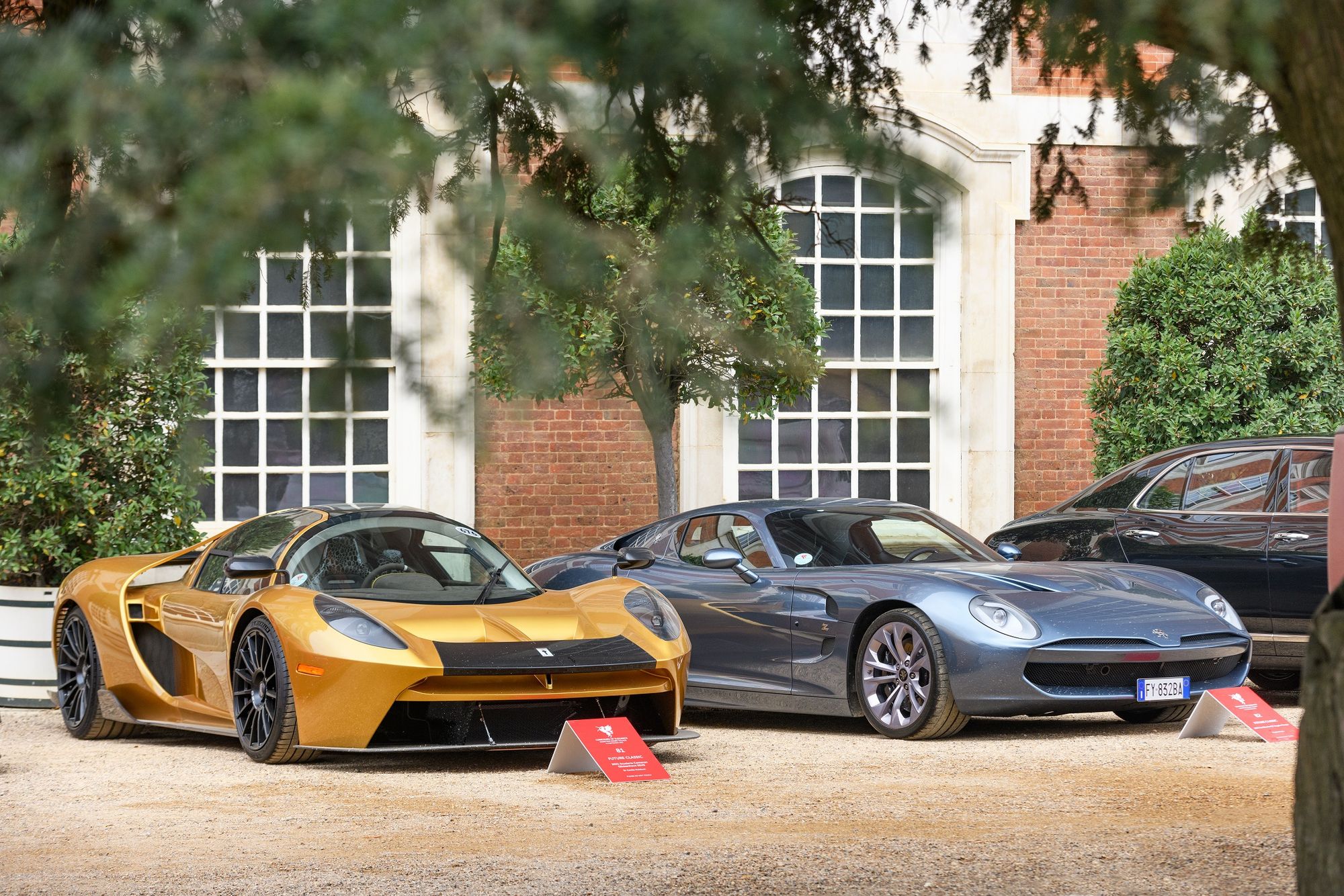 Faget-Varnet created several bespoke bodies for Delahaye, and this particular model was made for the 1953 Paris Motor Show, based on a 135 chassis—it would be the last ever coachbuilt Delahaye.
---
---
Comments
Sign in or become a deRivaz & Ives member to join the conversation.
Just enter your email below to get a log in link.