Concours Of Elegance Are Lining Up A Pack Of Packards
Images: Grant Beachy, Concours of Elegance
The Concours of Elegance have managed to identify seven of the world's finest Packard Twelves, which will form a class at the concours event planned for 2nd–4th September later this year, at Hampton Court Palace, in the UK. The cars range from the model year 1933 to 1938.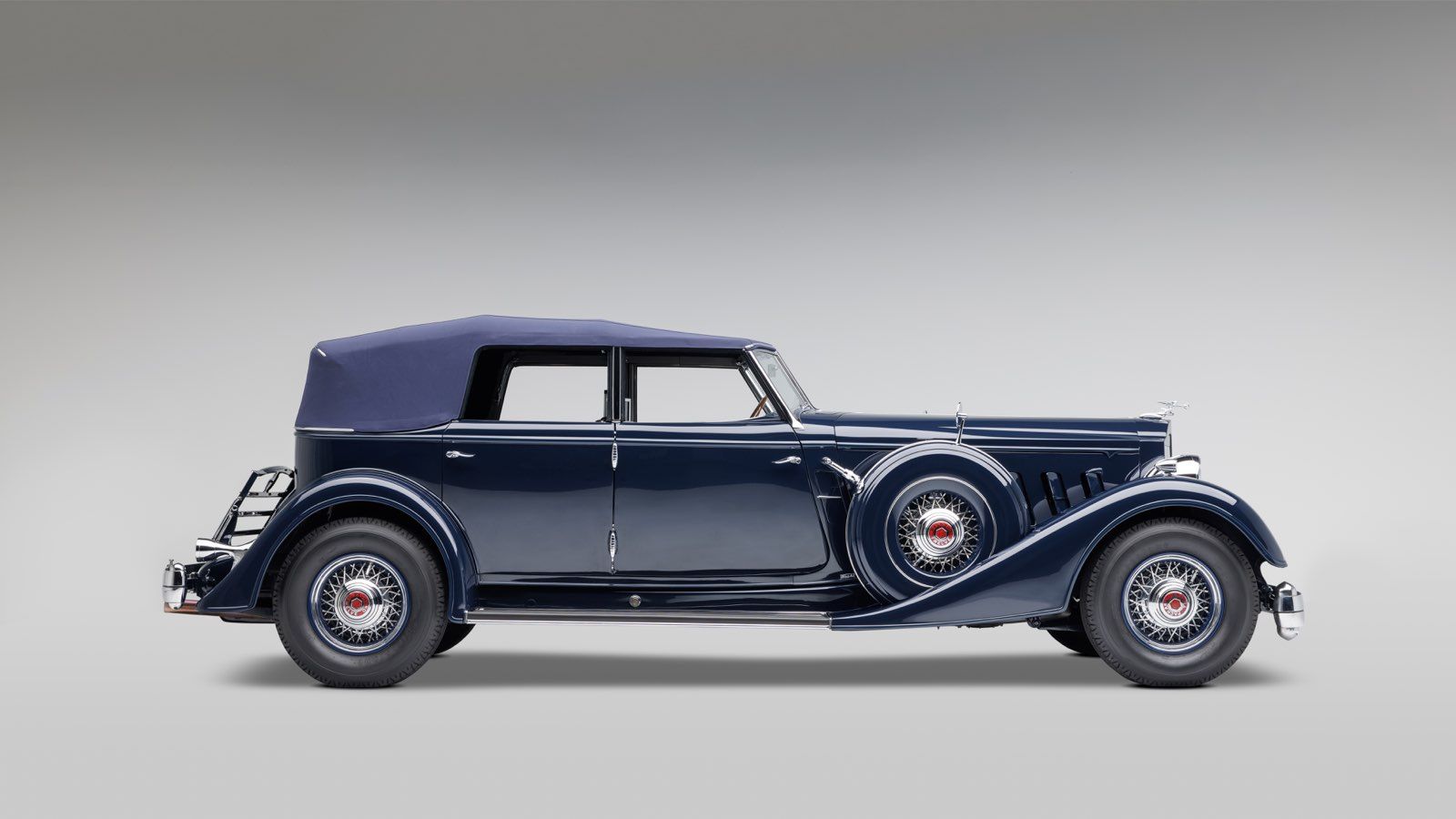 Packard is renowned as one of the most innovative and luxurious car manufacturers of all time, with the Twelve a watershed moment in automotive indulgence. At one point in time, the world's bestselling luxury marque, Packard, was an American luxury automobile maker famed for its opulence, mechanical quality, refinement, and reliability.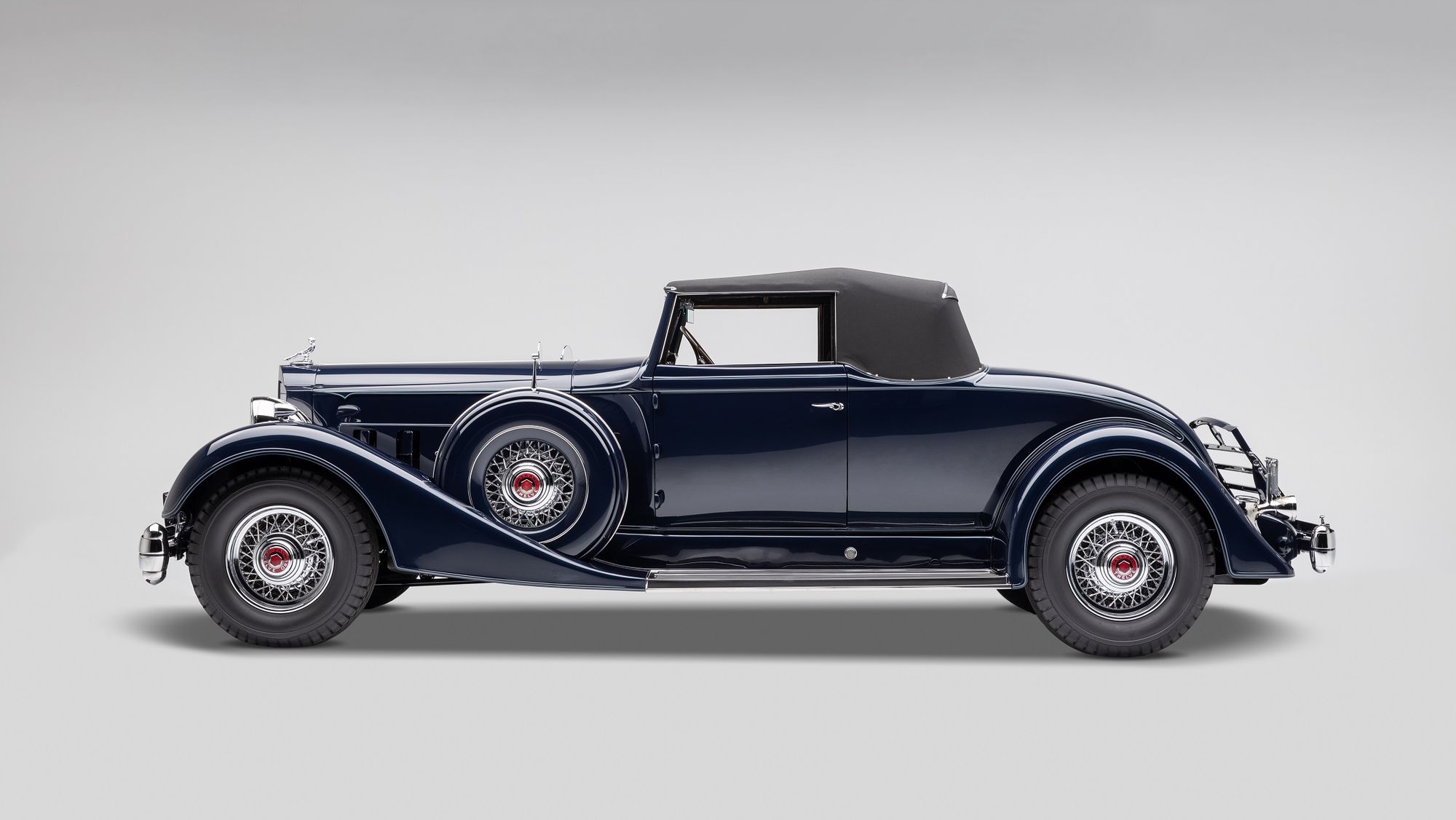 The company was active from the production of the first Packard automobiles in 1899, to the last Detroit-built Packard model in 1956. One of the finest and most renowned luxury car makers before World War II, the firm was a favourite among European Royalty, celebrities, and Corporate America, as well as the Indian rajas and maharajas.
Belonging to a prominent American collection, The JBS Collection, the selection of Packards—the 'Magnificent Seven'—have been subject to an exacting 100-point concours restoration by American specialists LaVine Restorations and have never been displayed outside the US before.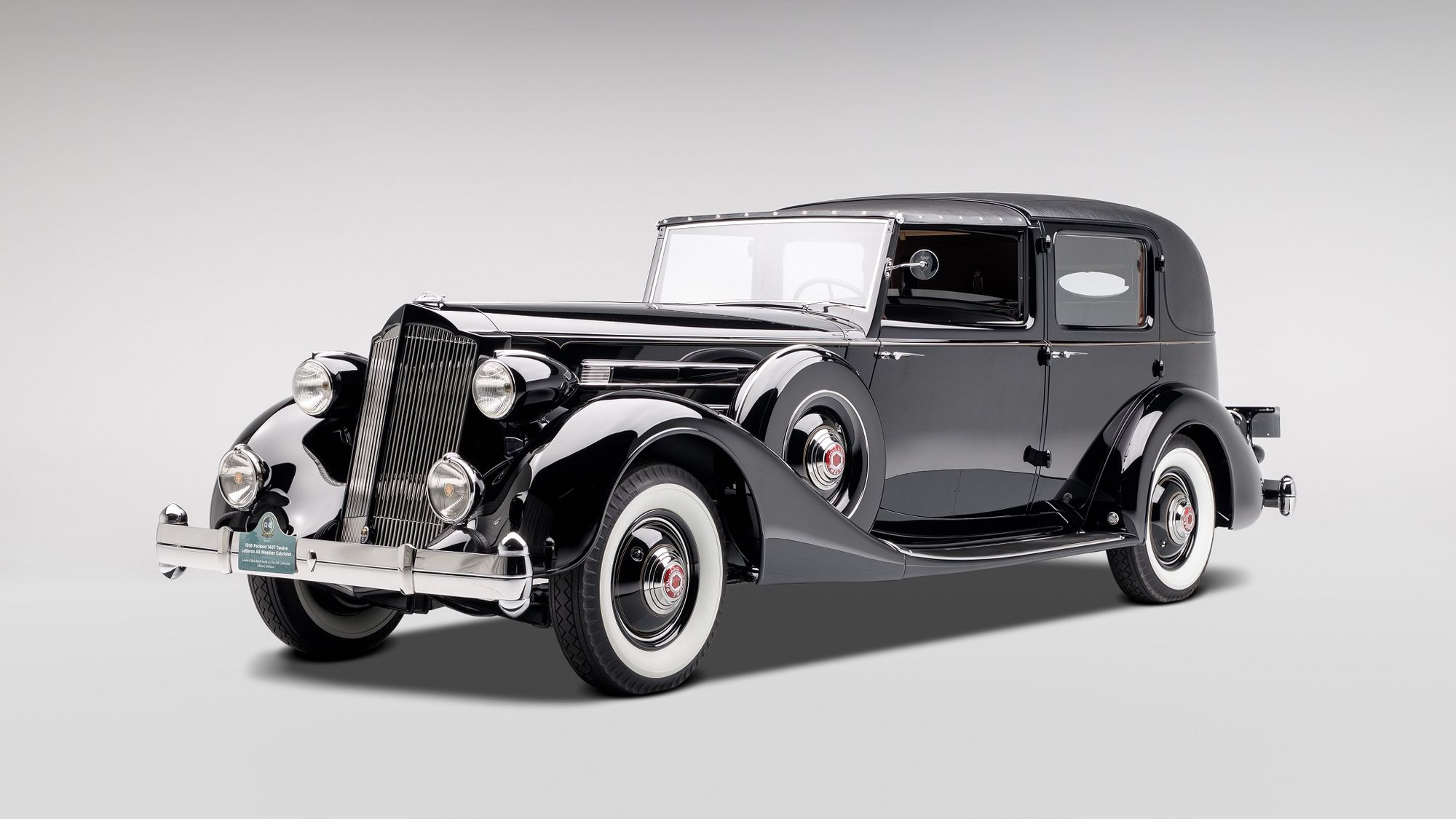 The oldest Packard on display will be a Gun Metal Gray 1933 Packard Twelve Coupe Roadster—of which only five were ever manufactured—and just two remain. This model and year was the first run of the Packard Twelve, which succeeded the earlier Packard Twin Six. The car features a 7.3-litre 160bhp V12 engine and was the only year which featured a unique foldout window design. This particular Packard commands a sizeable trophy cabinet, having won three recent awards, at Pebble Beach Concours d'Elegance, Amelia Island Concours d'Elegance and Concours d'Elegance of America at St. John's.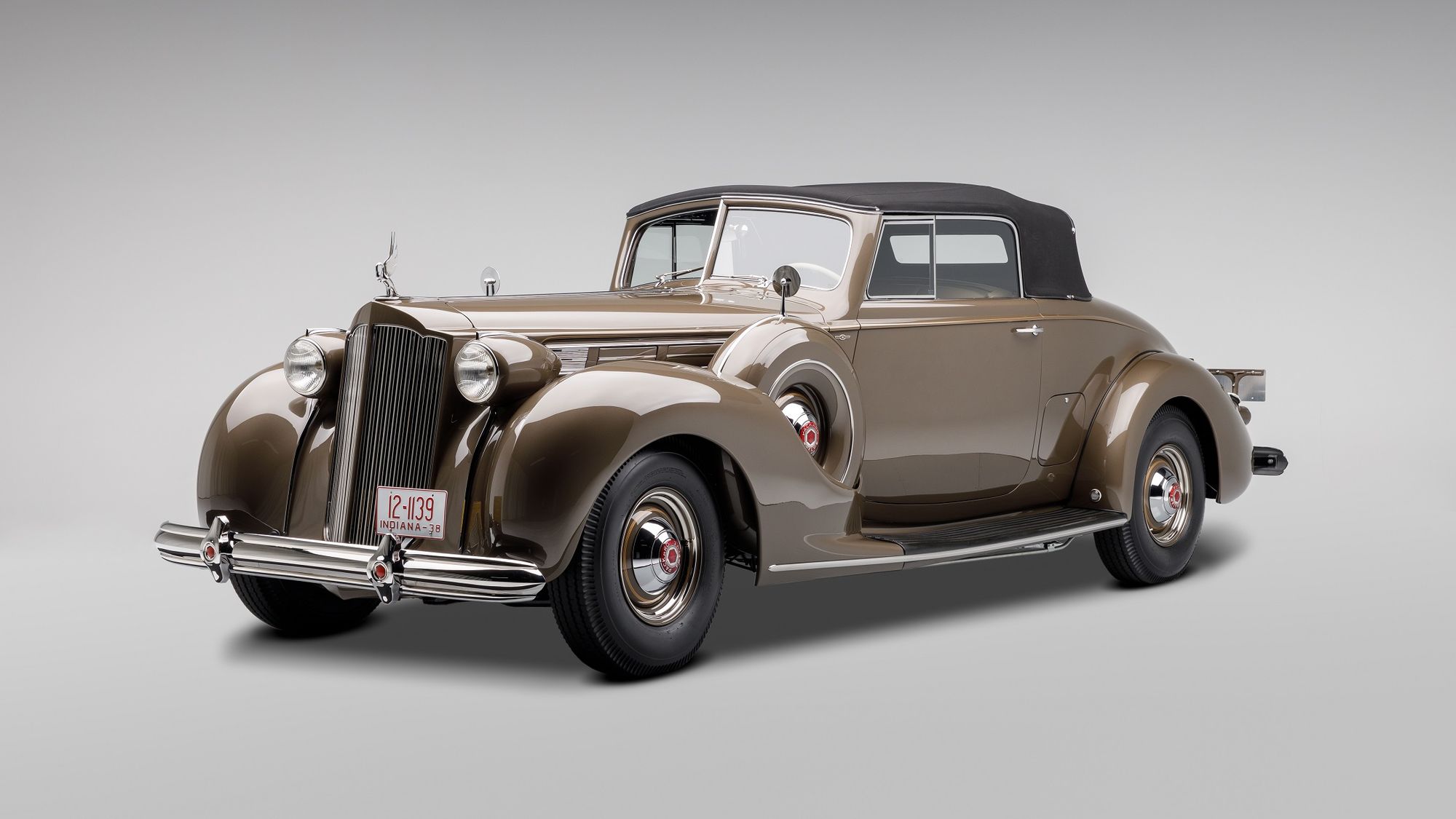 Alongside it will be a stunning Packard Blue 1934 Packard Twelve Coupe Roadster. As a 12-cylinder Eleventh Series, this is one of the most sought-after of all the Packard Coupe Roadsters. 1934 was the first year of the Eleventh Series cars and is widely considered to be the most prestigious year for the Packards' iconic design. This car features a 160bhp, 7.3-litre V12 Engine with a Three-Speed Selective Synchromesh Manual Transmission.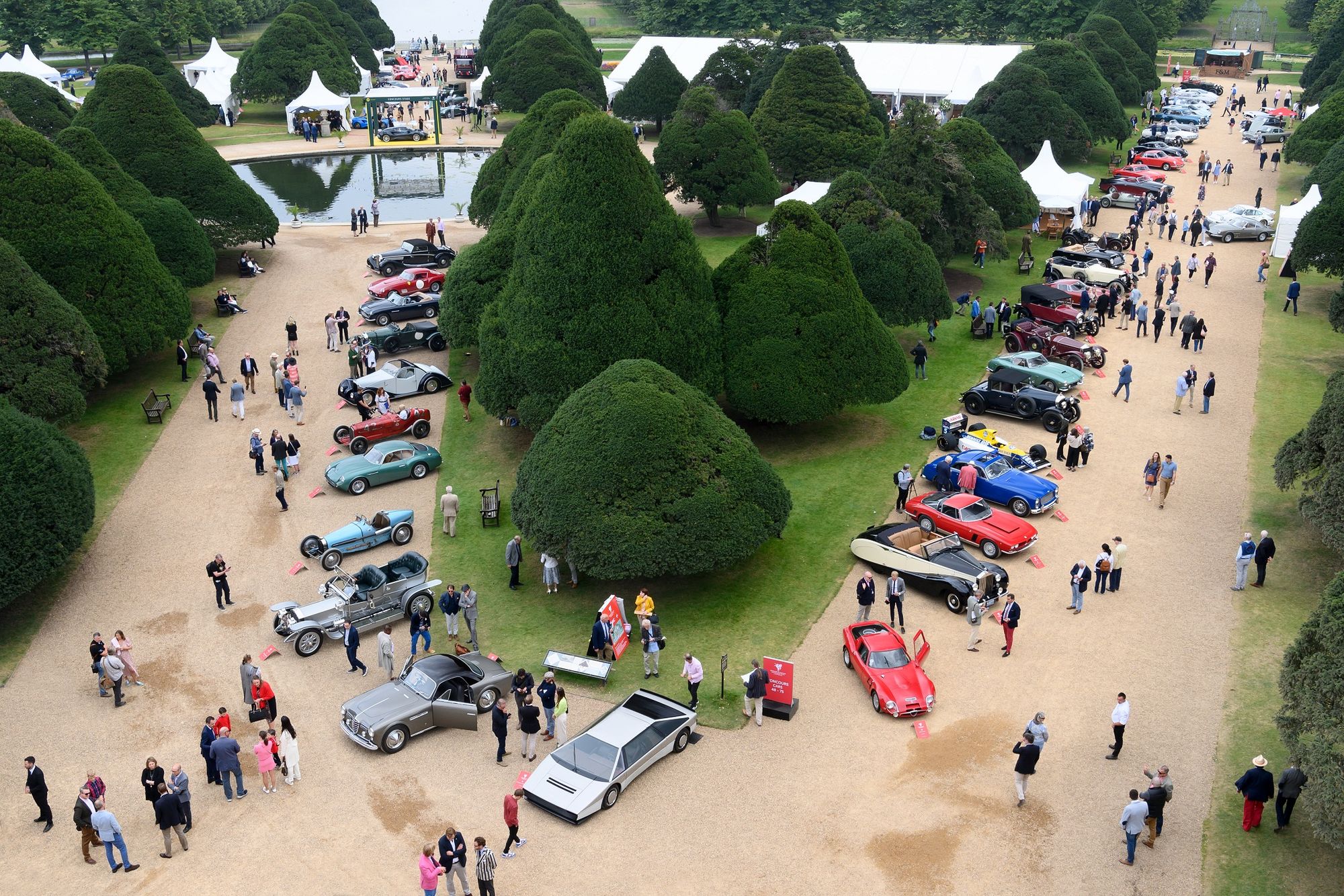 The third Packard Twelve on display will be a 1934 Packard Twelve Formal Sedan. This particular example is also an Eleventh Series car, in brown. The Sedan features beautifully elegant 'suicide' doors, and the same smooth V12 engine, and running gear as the Coupe cars, but with seating for more passengers.
The 1934 Packard Twelve Victoria will be the next Packard on display. This car features a LeBaron body and is the only car ever known to feature a Dietrich custom interior in a Victoria. It was also the first Packard model that offered a radio option, which this Victoria has installed. This model was only offered for three years of production, and the 1934 model was the most sought after. There are now fewer than 10 Packard 1107 Convertible Victorias still in existence.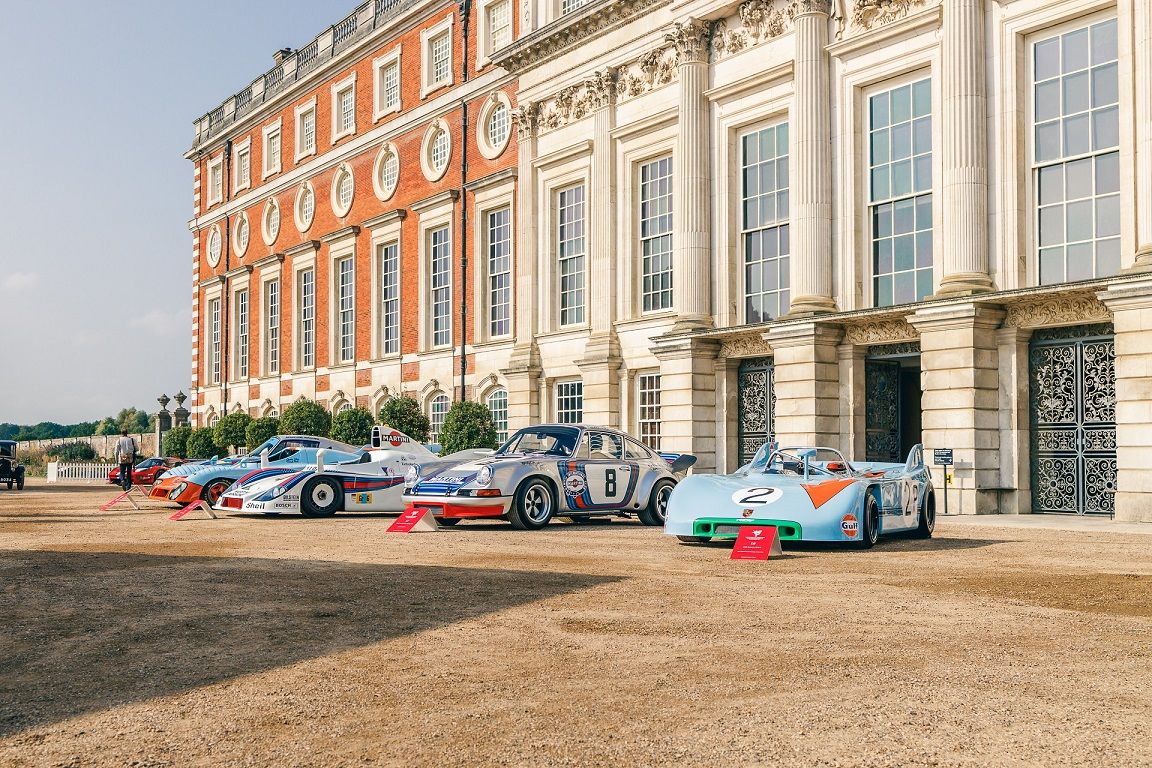 Visitors to Hampton Court Palace will also have the chance to pore over a particularly special 1934 Packard Twelve Convertible Sedan, originally commissioned by an adventuring American heiress, Louise Arner Boyd. The Dietrich individual custom car subsequently accompanied Ms Boyd around the world, including on a famous—naturally chauffeur driven—exploratory tour around rural Poland in the mid-1930s. More recently, this well-known example has won awards at The Pebble Beach Concours d'Elegance and Concours d'Elegance of America at St. John's.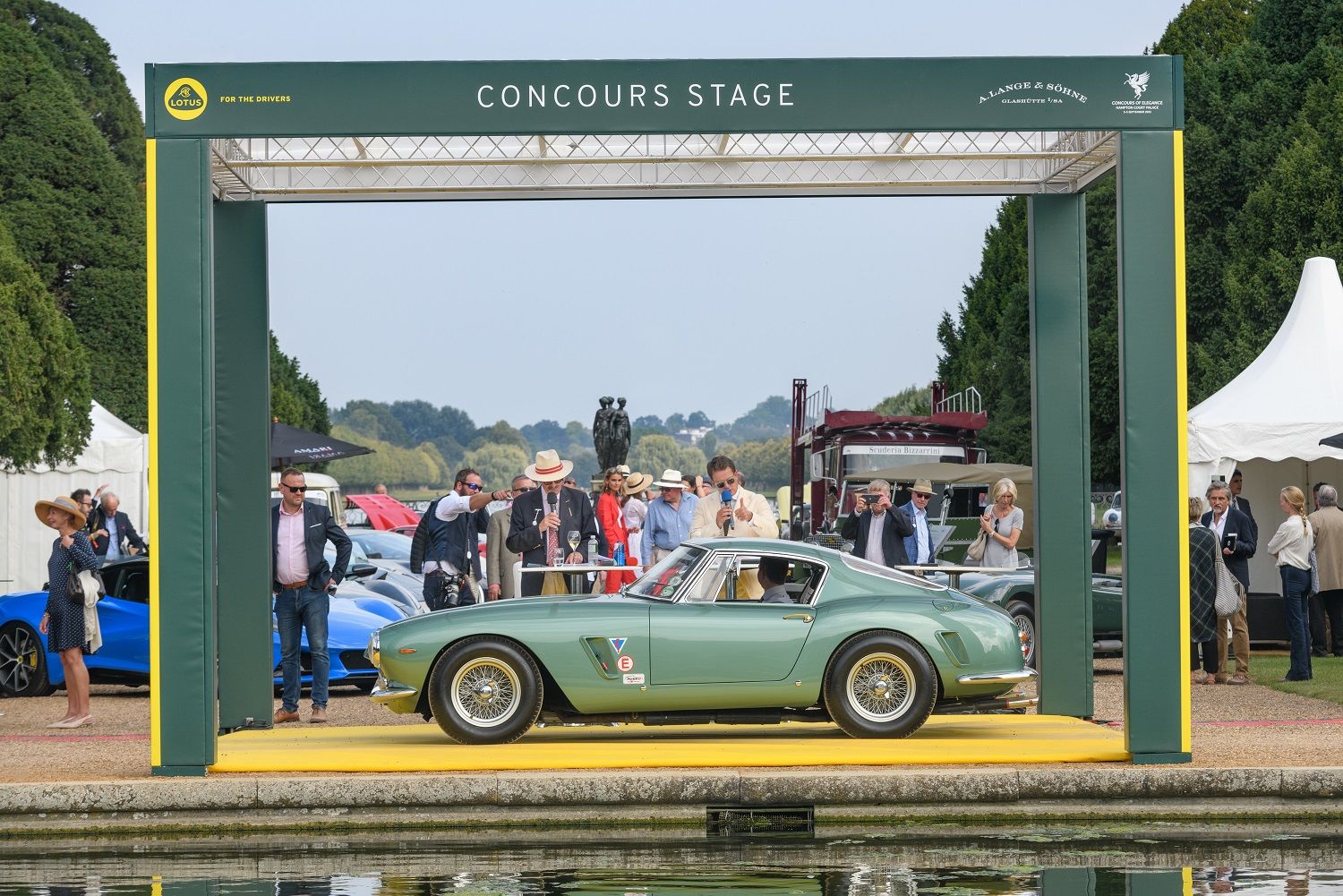 The next Twelve is something quite special, a black 1936 Packard Twelve All Weather Cabriolet, which spent time as a Hollywood car. The car was once owned by Charlie Chaplin via Charlie Chaplin Studios. Not only that, the car also featured in 'The Godfather' and 'The Betsy', as well as appeared in 'Remington Steele' with Pierce Brosnan. There are only two of this particular version known in the world. This particular All Weather Cabriolet is also a LeBaron car. It was a 1407, which was also a limited, special-order model. The 1407 featured an upgraded 7.8-litre 175hp engine.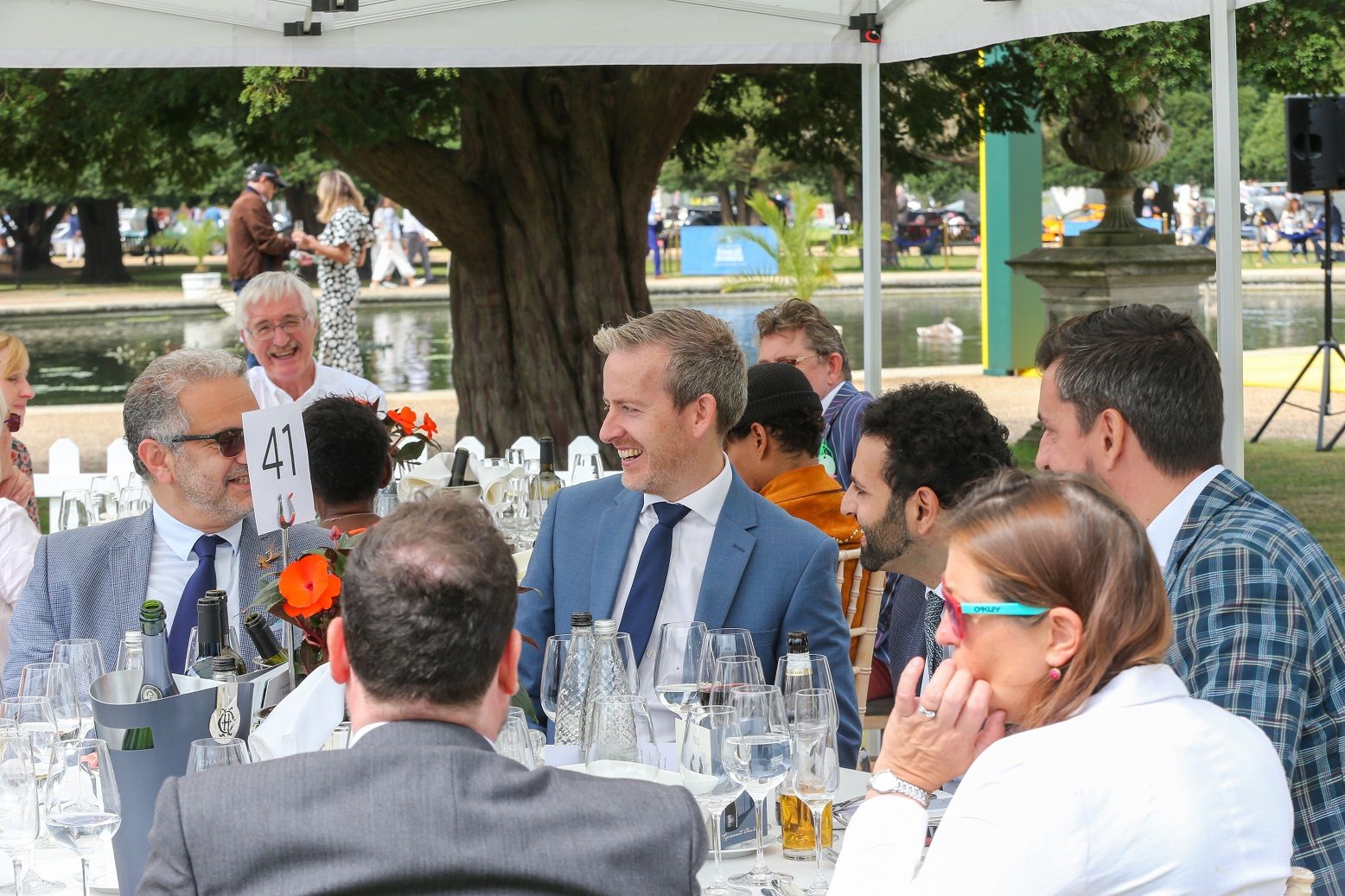 The final variant on display is one of the last Twelves ever made, a Convertible Coupe model. In 1938 Packard started an overall new design featuring a more upright radiator, higher front fenders that wrapped around the side-mounted spare wheels, and a Dietrich inspired V-shaped windshield. This is the 24th (of 32) 1607 Twelve Convertible Coupes that Packard made in 1938, and is believed to be one of only eight of this make and model still in existence. This particular car is finished in a subtle Columbian Beige.
So, if you are in Packards, you just cannot afford to miss out on this year's Concours of Elegance.
---
---
Comments
Sign in or become a deRivaz & Ives member to join the conversation.
Just enter your email below to get a log in link.