Could This Be The Only Part-Metal-Bodied Corvette Sting Ray In The World?
Images: Makarand Baokar
The American answer to the wave of very popular two-seater sports roadsters from Europe—the Chevrolet Corvette, launched in 1953—is a legend in the history of the automobile, as well as the first production car to feature a body in that innovative new material then: fibreglass.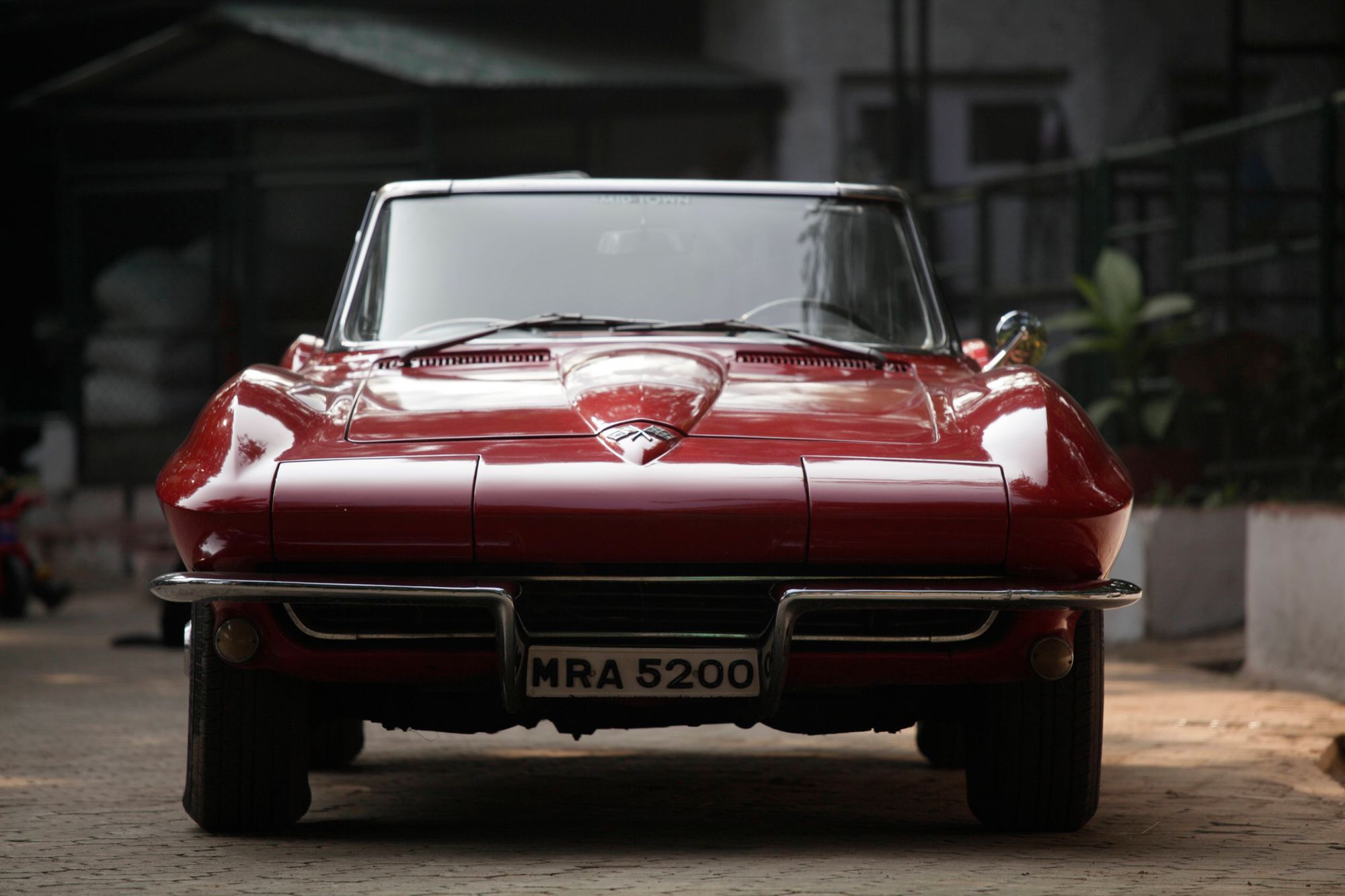 The first-generation Corvette (with facelifts) lasted a full ten years, but by the early 1960s the design had begun to date. An all-new Corvette—dubbed the Sting Ray; the moniker used on a 'special' owned by Bill Mitchell, the head of GM design—arrived in 1962.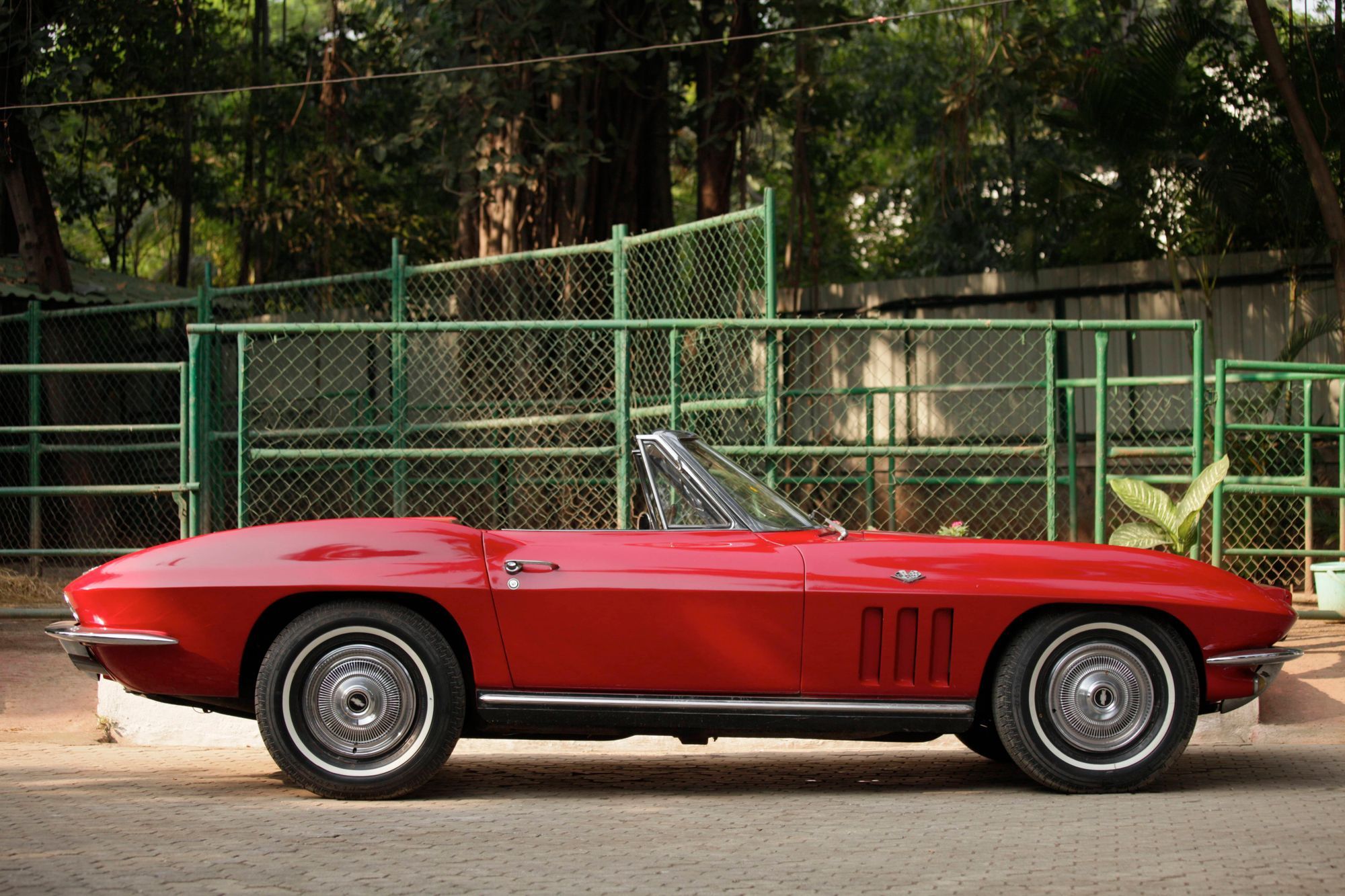 The design was a true sensation: the coupe's 'split-window' treatment at the rear was stunning, and the convertible was appreciated for its lightness of line. With motive power provided by a 327 (cubic inch, 5354cc) V8, a much-improved chassis and running gear, great looks, and very impressive performance capabilities, the second-generation Corvette (C2 as it is traditionally referred to) was a runaway success.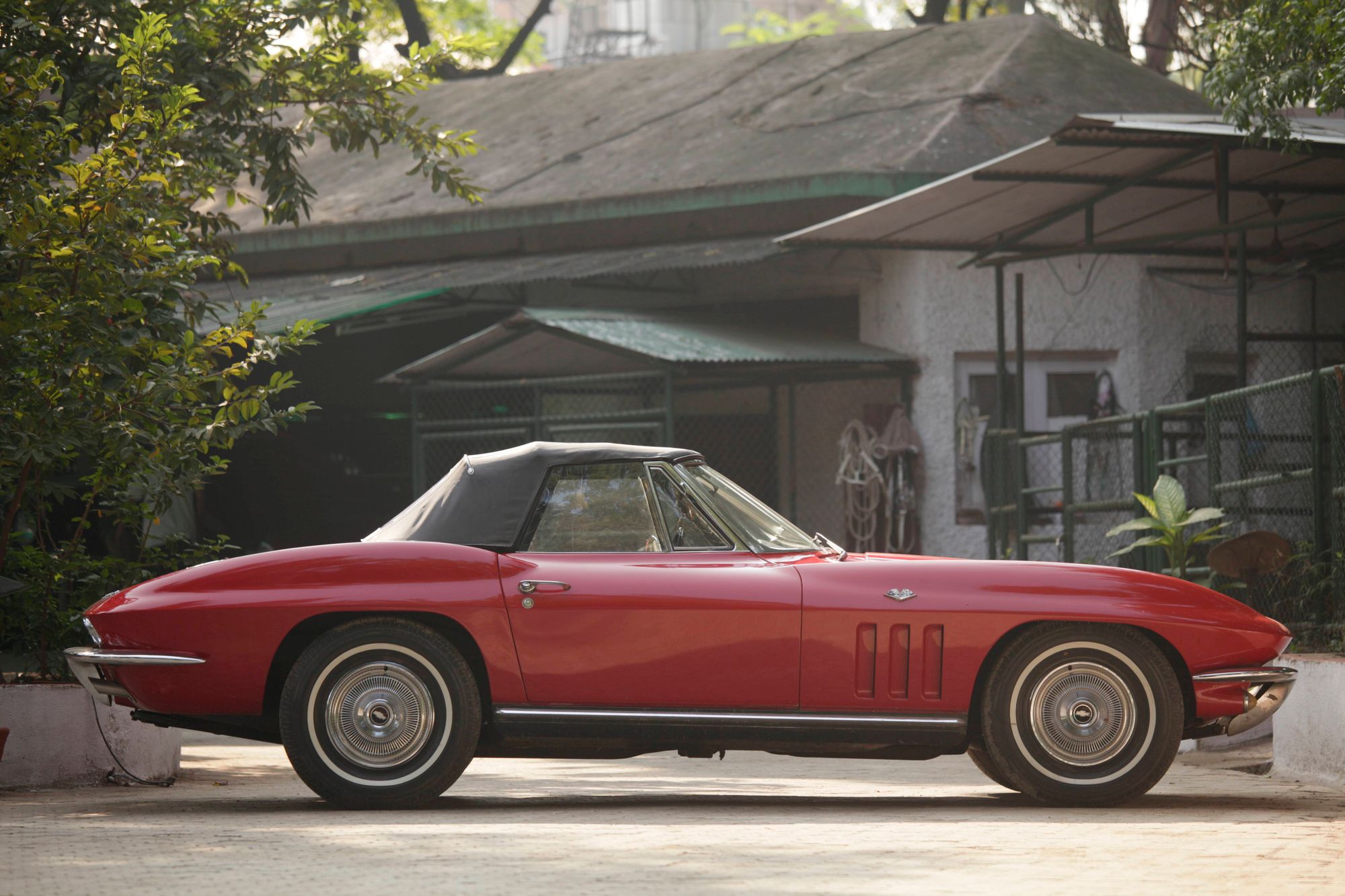 With a production run of just four years, and despite 95,735 coupes and another 72,418 convertibles manufactured, the second-generation Corvette remains the most desirable of all the seven generations of America's most iconic sports cars.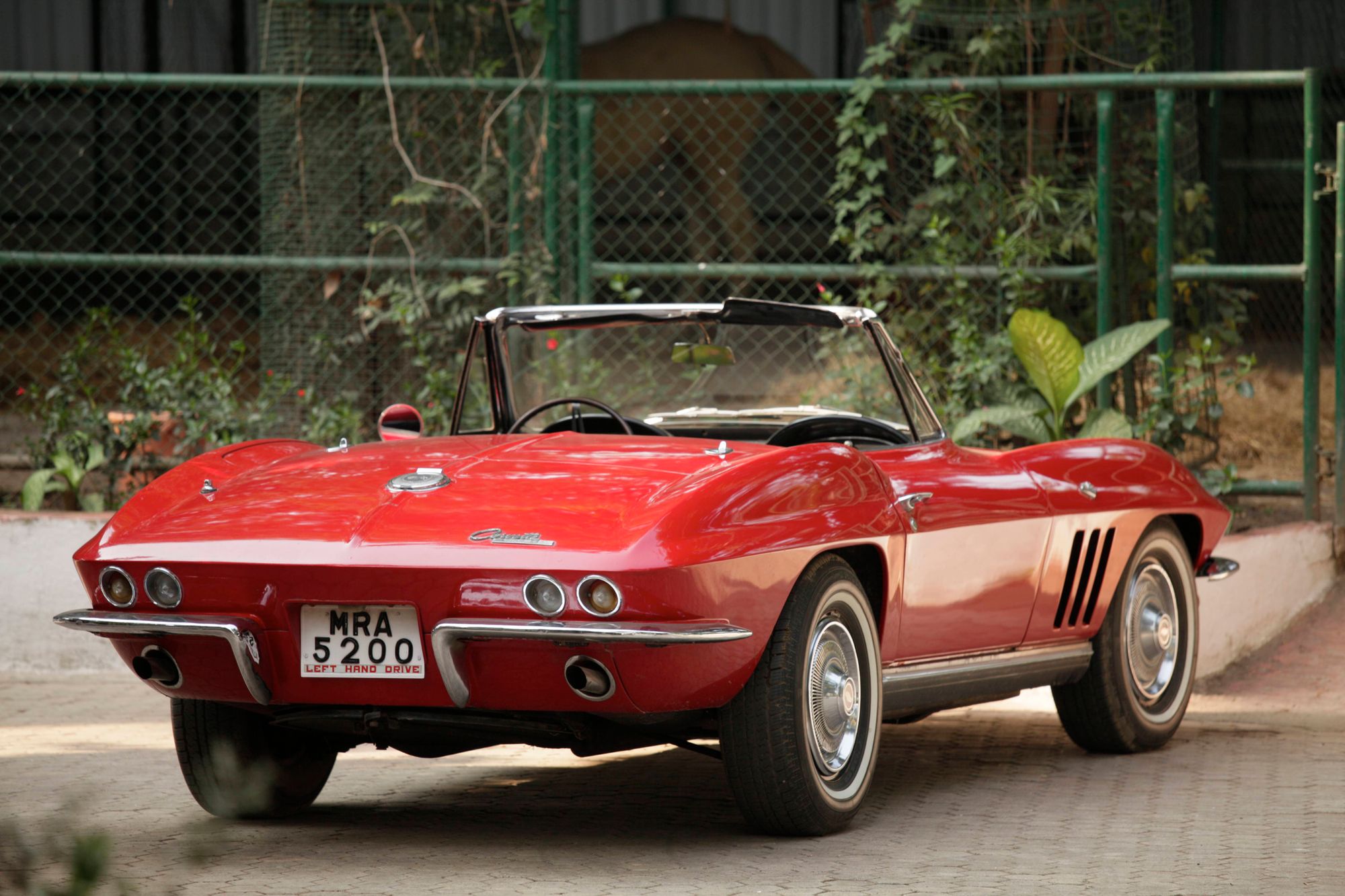 Although several Corvettes have been imported into India, there is only one Sting Ray in the country: the car featured here—a 1965 model year car, which was owned for many years by Nancy Mehmood, the wife of Bollywood actor, singer, and director Mehmood Ali, better known as just Mehmood.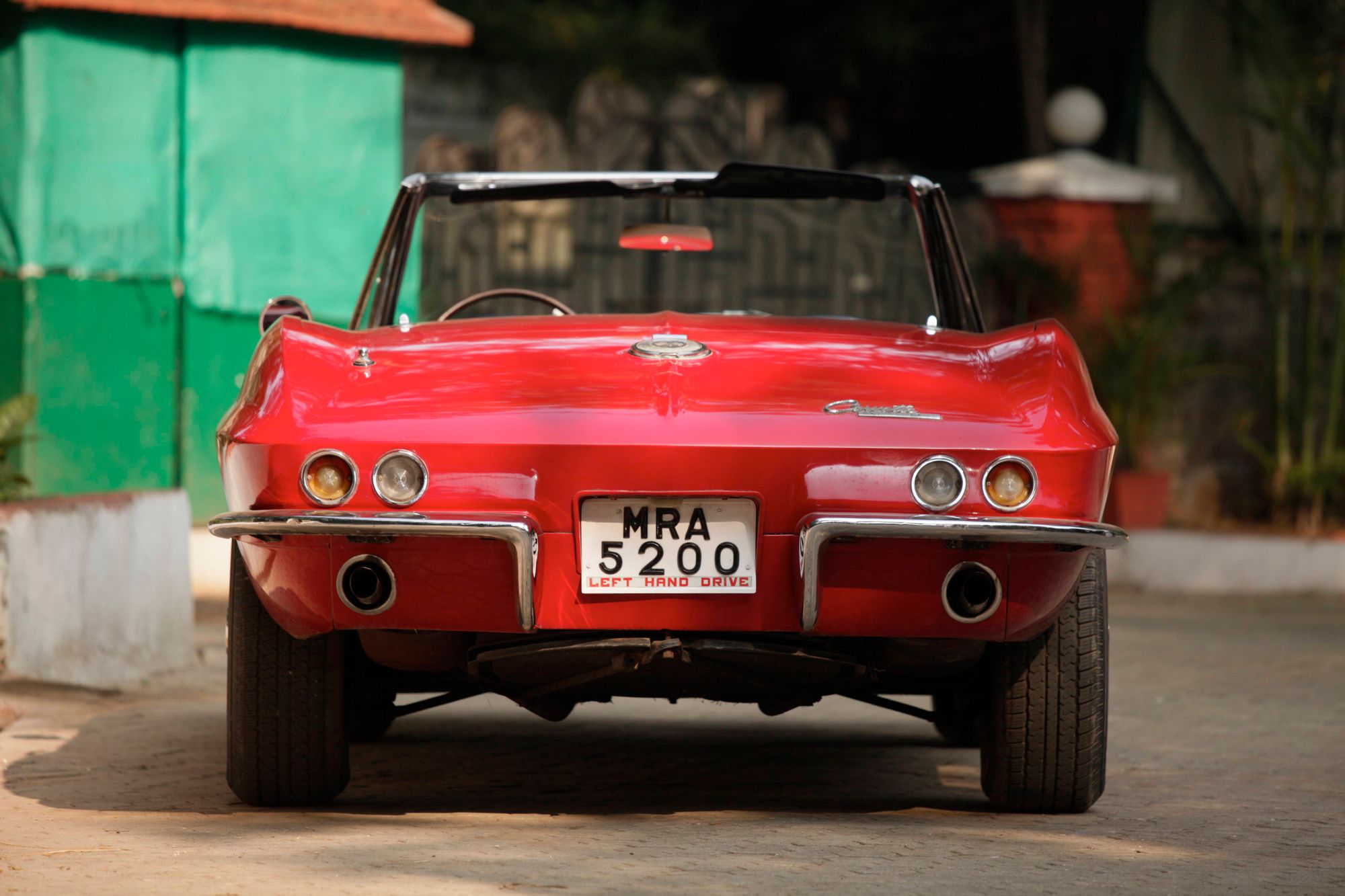 In fact, the car was reputed to have been the actor's personal favourite but it may have been, for tax reasons, registered in his second wife's name.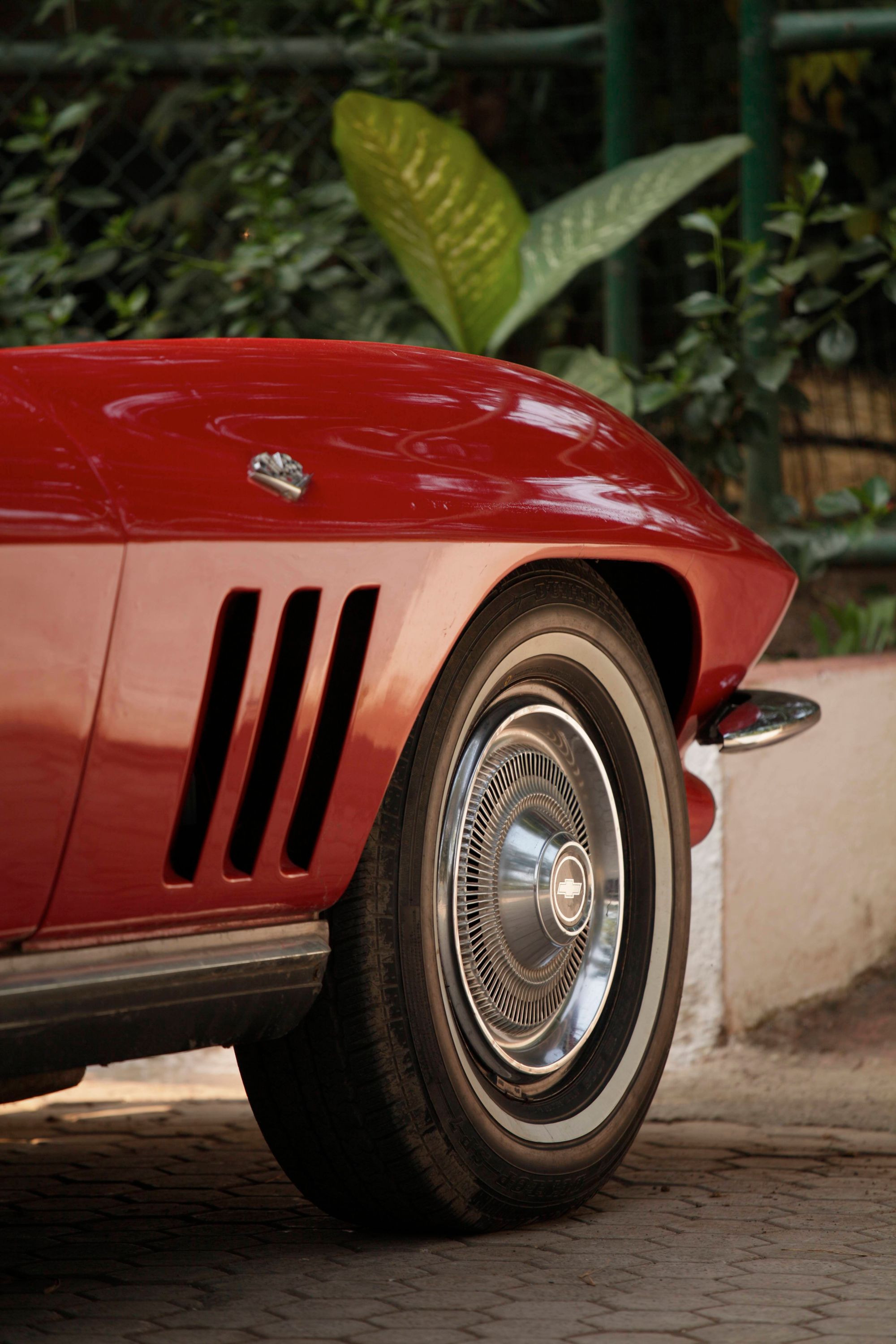 After the car met with an accident (a family member was rumoured to have driven the car into a wall to prove the strength of fibreglass!), it remained unrepaired for some years until the owner of Mumbai's Mid-Town Motors, Abbas Jasdanwalla came across the Corvette.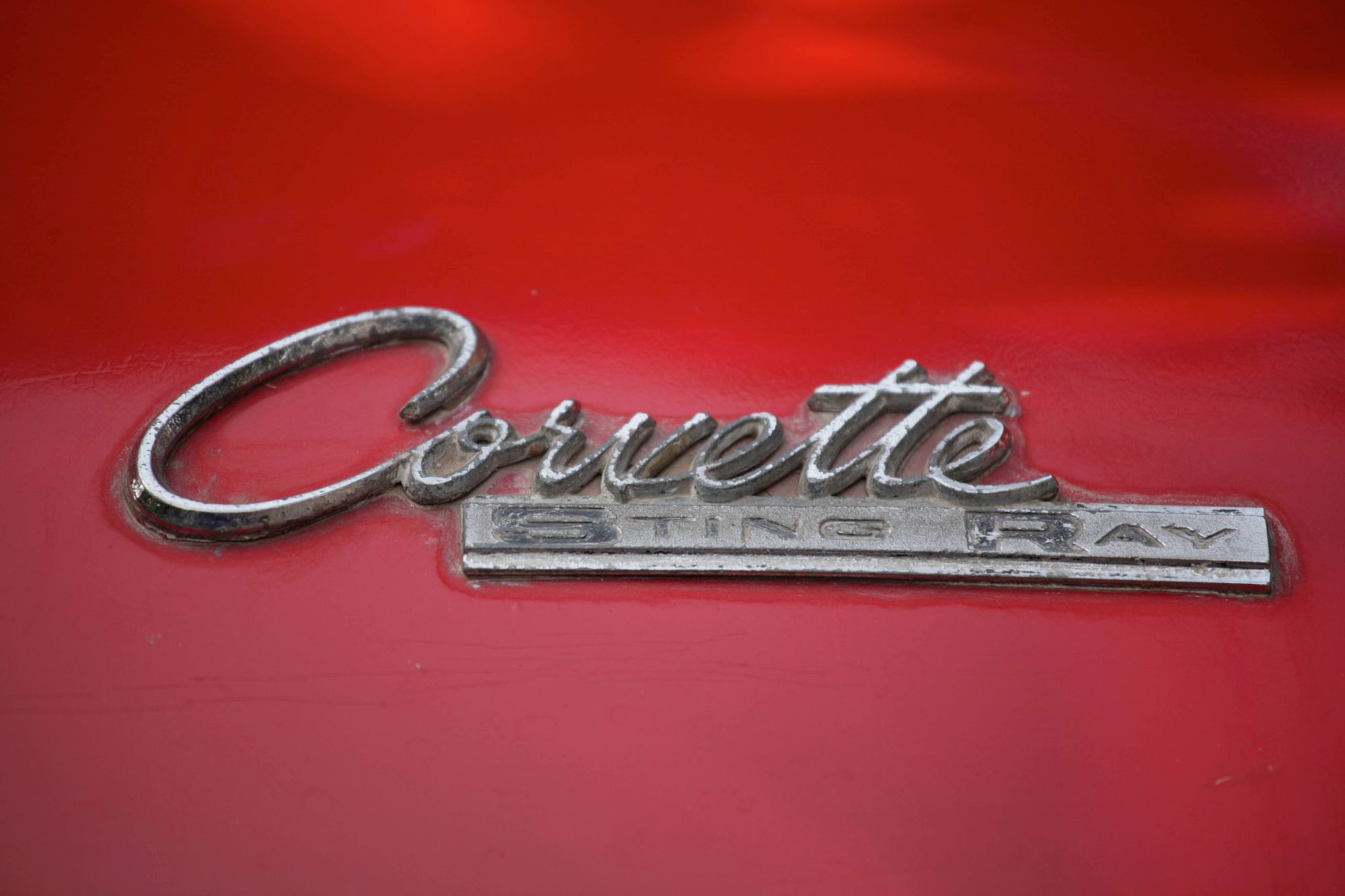 Jasdanwalla acquired the car in 1986, and as Mid-Town Motors didn't have much experience in repairing fibreglass, they fabricated the left fender of the car in steel (using the right fender as a reference) and had it bonded seamlessly to the fibreglass shell, making this Sting Ray perhaps the only one in the world that does not have its entire body made out of that composite material!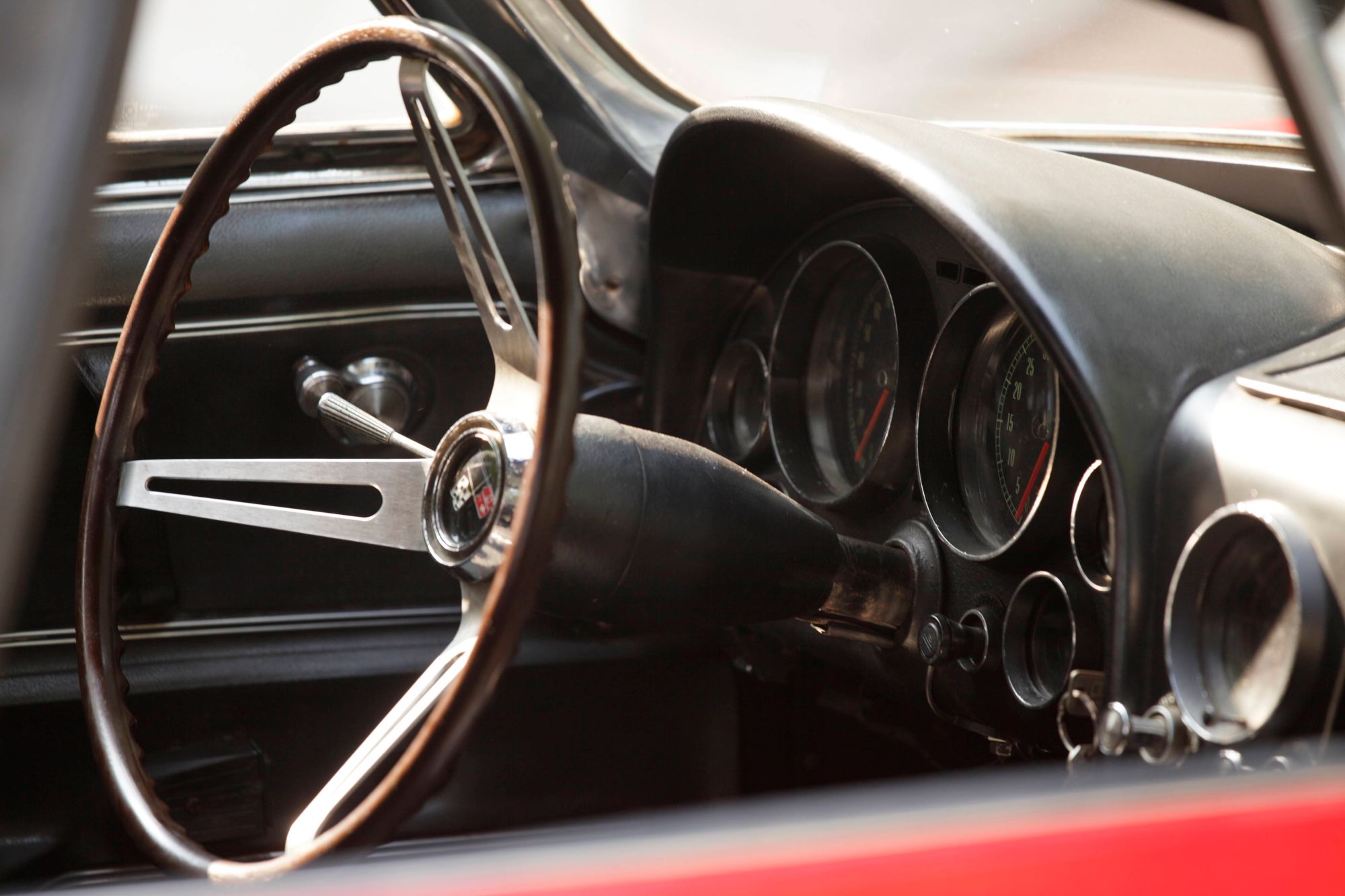 ---
---
Comments
Sign in or become a deRivaz & Ives member to join the conversation.
Just enter your email below to get a log in link.