Dear Mariella… It Is Very Hard To Say Goodbye
Images: Gautam Sen
Dear Mariella,
I remember so well when I met you for the first time… in China, at Beijing, during the second edition of the Great Wall Rally and the Yangqi Concours d'Elegance that followed, in 2018. I had arrived a day after you and your colleague Lorenza Maccio had already been in Beijing, and, in fact, we met when you had returned all sweaty and excited from your visit of the Forbidden City.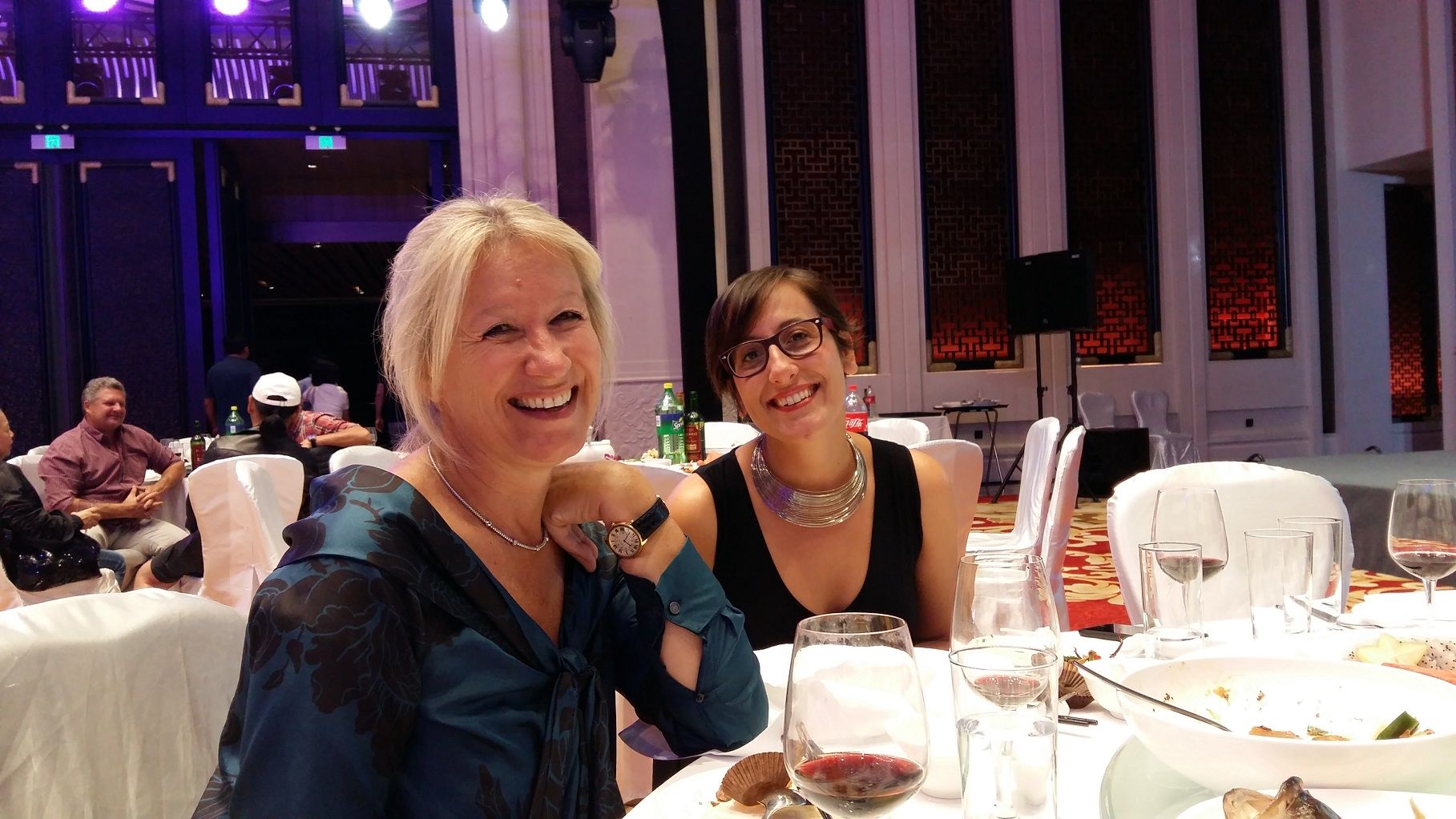 It could very well have been love at first sight. Here were two beautiful young ladies, one younger than the other (who I had already met the year earlier with Rodolfo Gaffino Rossi), both so charming, so full of smiles, so high spirited and so gracious and elegant. Lorenza was the younger one, slightly retiring and a bit shy, but always wore a naughty smile. Mariella, on the other hand, was more outgoing, confident, and exuded an air of class and gentility.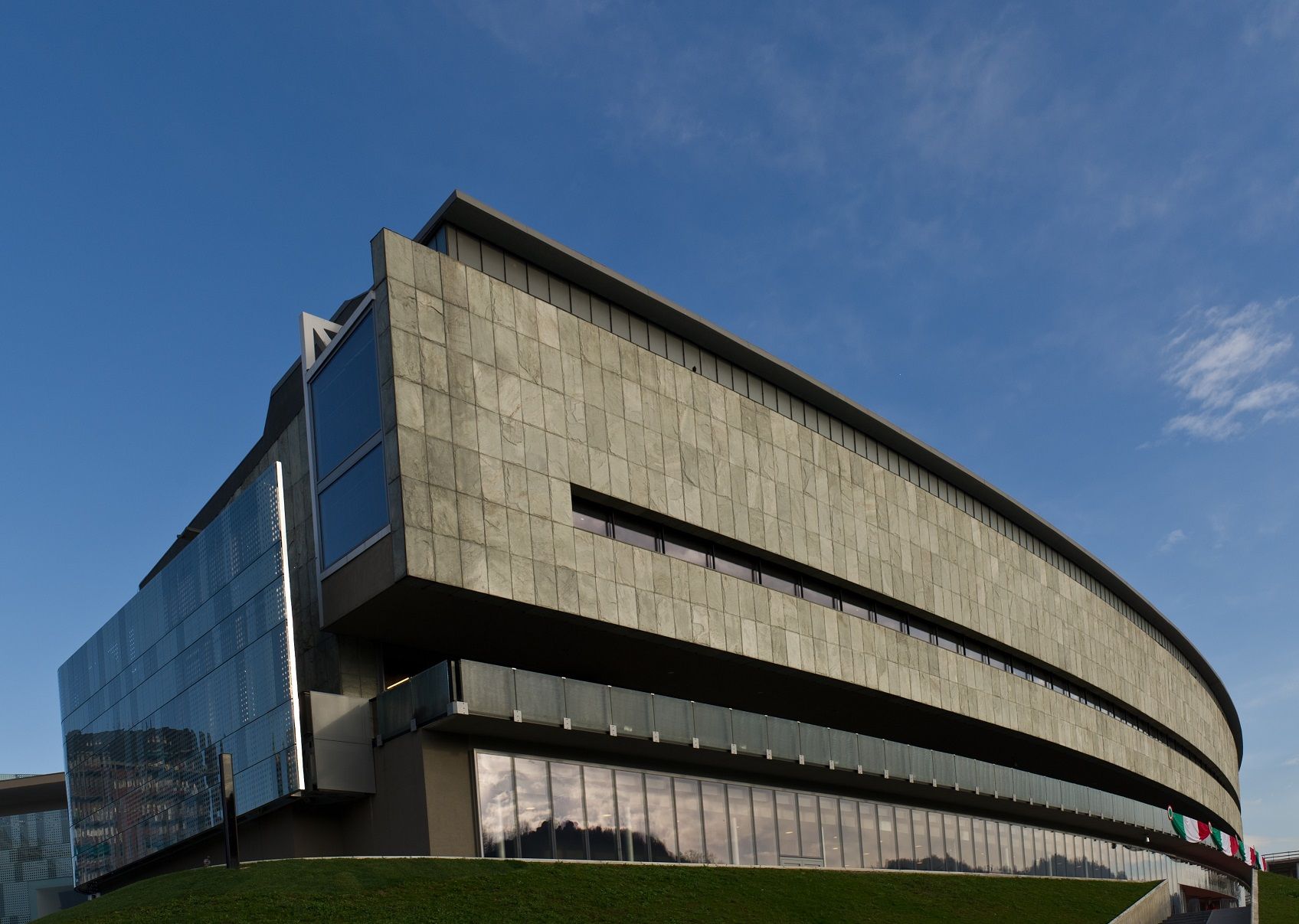 For the following week, we spent time together in the vehicles that followed the rally, visiting various parts of the Great Wall, and eventually ending up in Beijing to participate as judges in the concours d'elegance organized by the Auto Bild China team, led by Sherry Xu and Michael Wang. I remember very well that as members of the jury we were completely at sync, choosing that amazing Alfa Romeo Giulietta Sprint Speciale prototype of Corrado Lopresto as the Best of Show.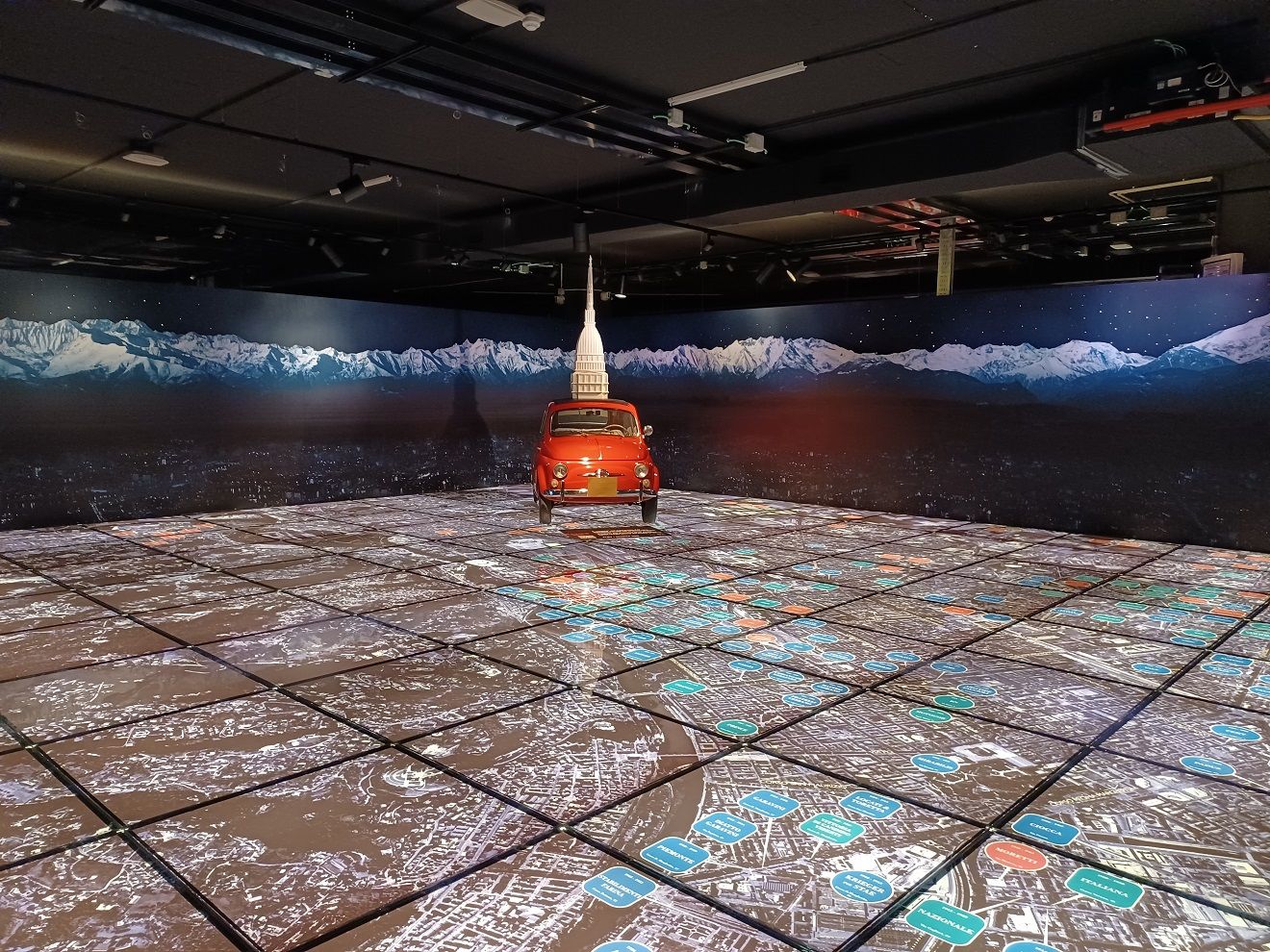 Soon after, when we were both back to Europe in our respective cities, I made it a point to drop by at MAUTO when visiting Turin for FIVA work. Not only did you make sure to receive me so warmly, and to show me around, but you also introduced me to Alberto Corteggiani, from the Archivio Centrale dello Stato of Italy, which was the beginning of another great friendship.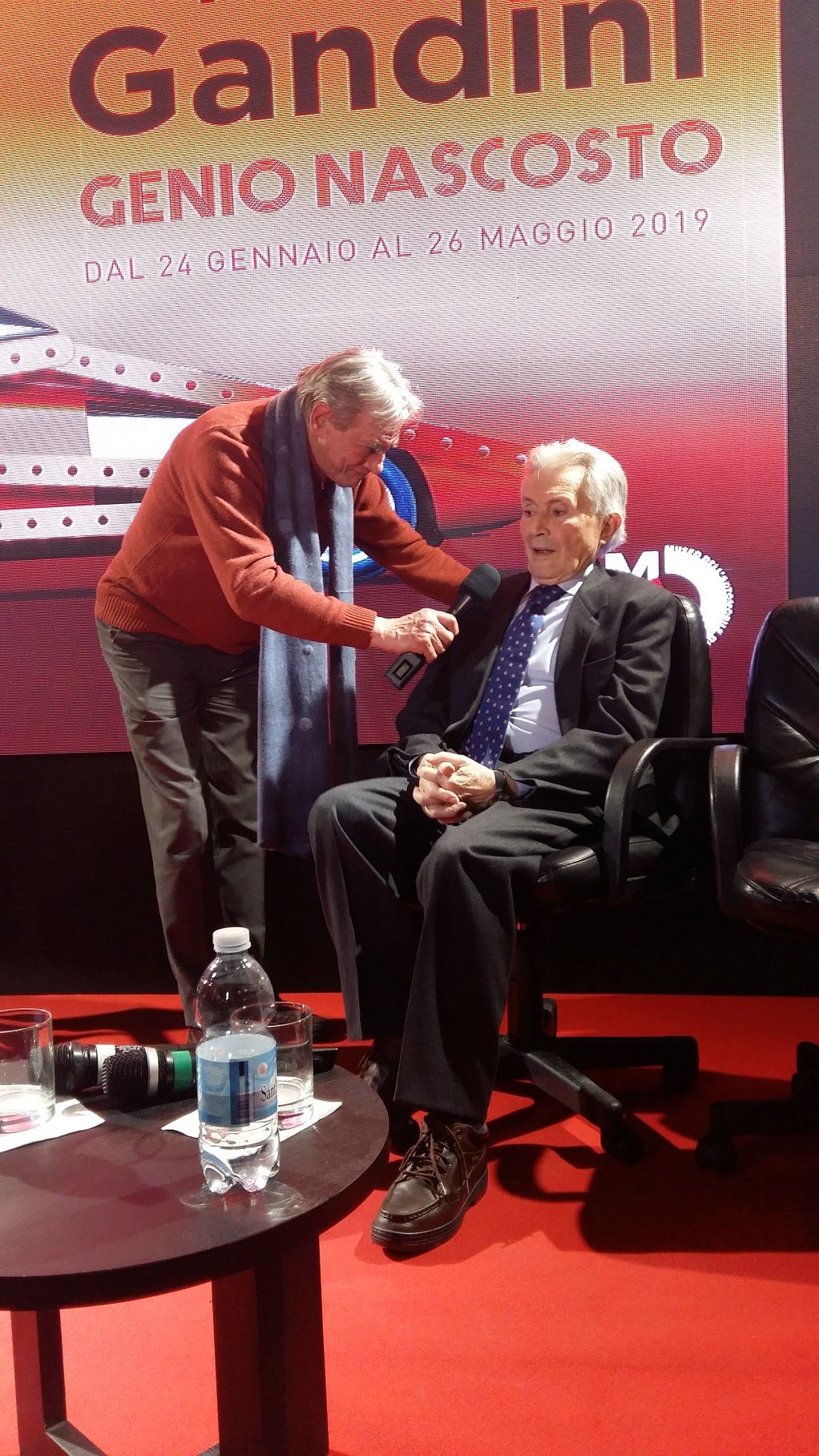 In fact, every time I met you, you were brimming with ideas, a list of people to meet, and a plethora of activities to engage in. It was a unique blend of serene energy, tempered enthusiasm, and exceptional warmth that radiated friendship. And not just with me, but with everyone around (which was why everyone was a fan, a friend and an admirer of Mariella Mengozzi).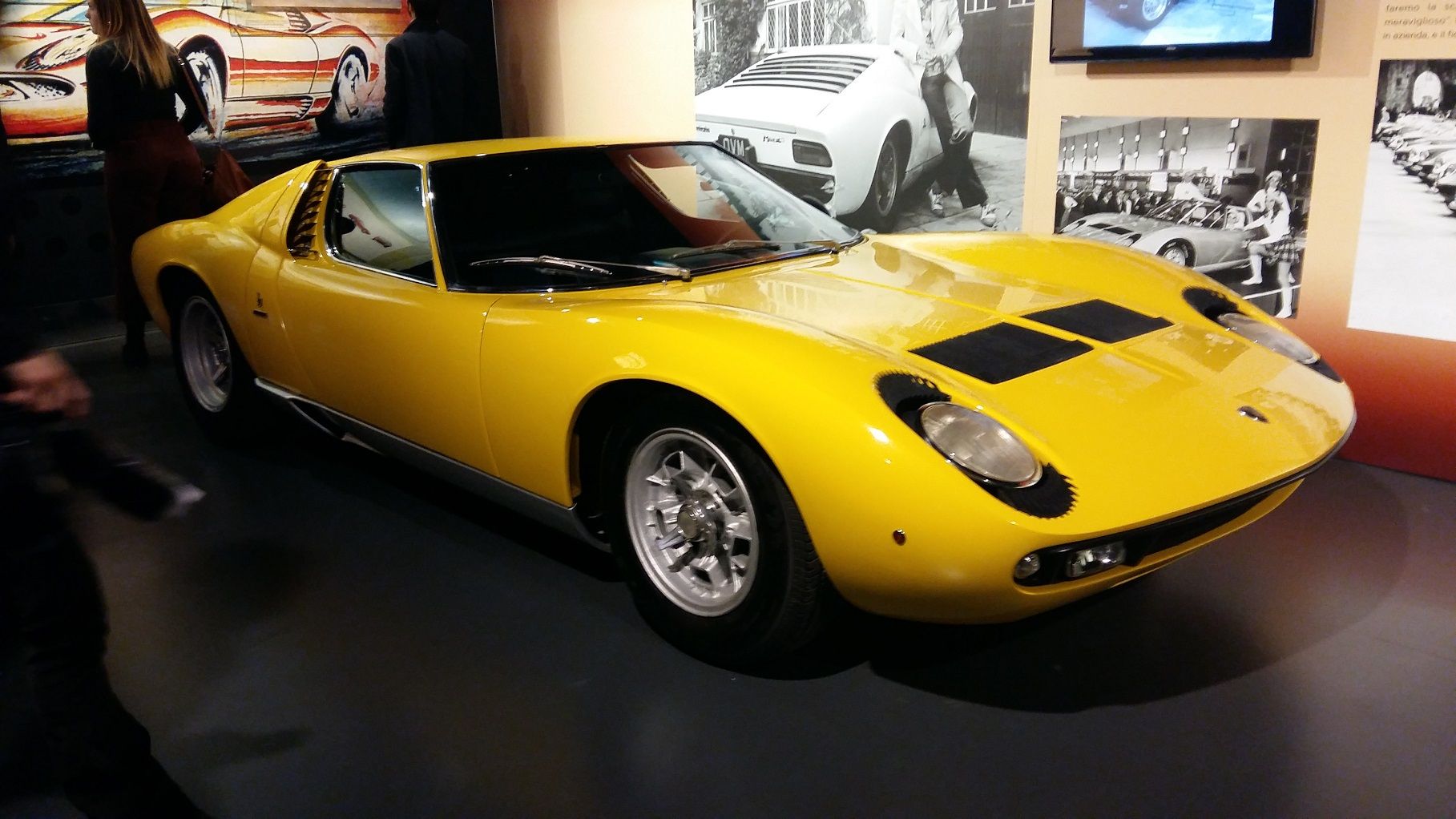 Mariella, you left us on May 31st, leaving behind an extraordinary legacy that stands as a testament to your remarkable achievements and the profound impact of your boundless warmth, love, and kindness.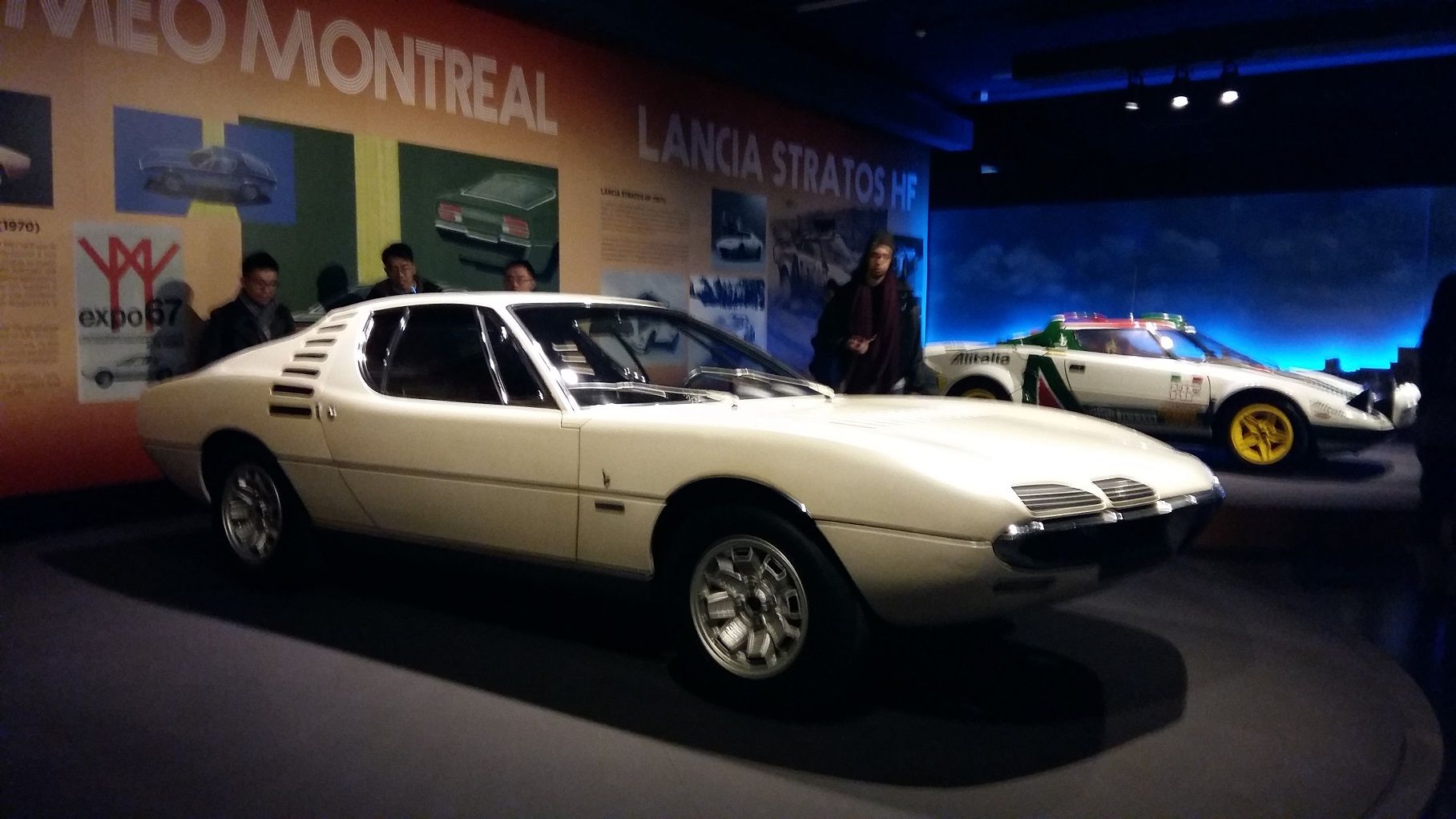 Born in Forli in 1962, Mariella, you were a trailblazer, becoming the first woman to lead MAUTO, the Italian National Automobile Museum in Turin. Prior to that, you held key positions as the head of sales and marketing at Walt Disney and later at Ferrari, where you played a pivotal role in overseeing marketing initiatives and strategic planning.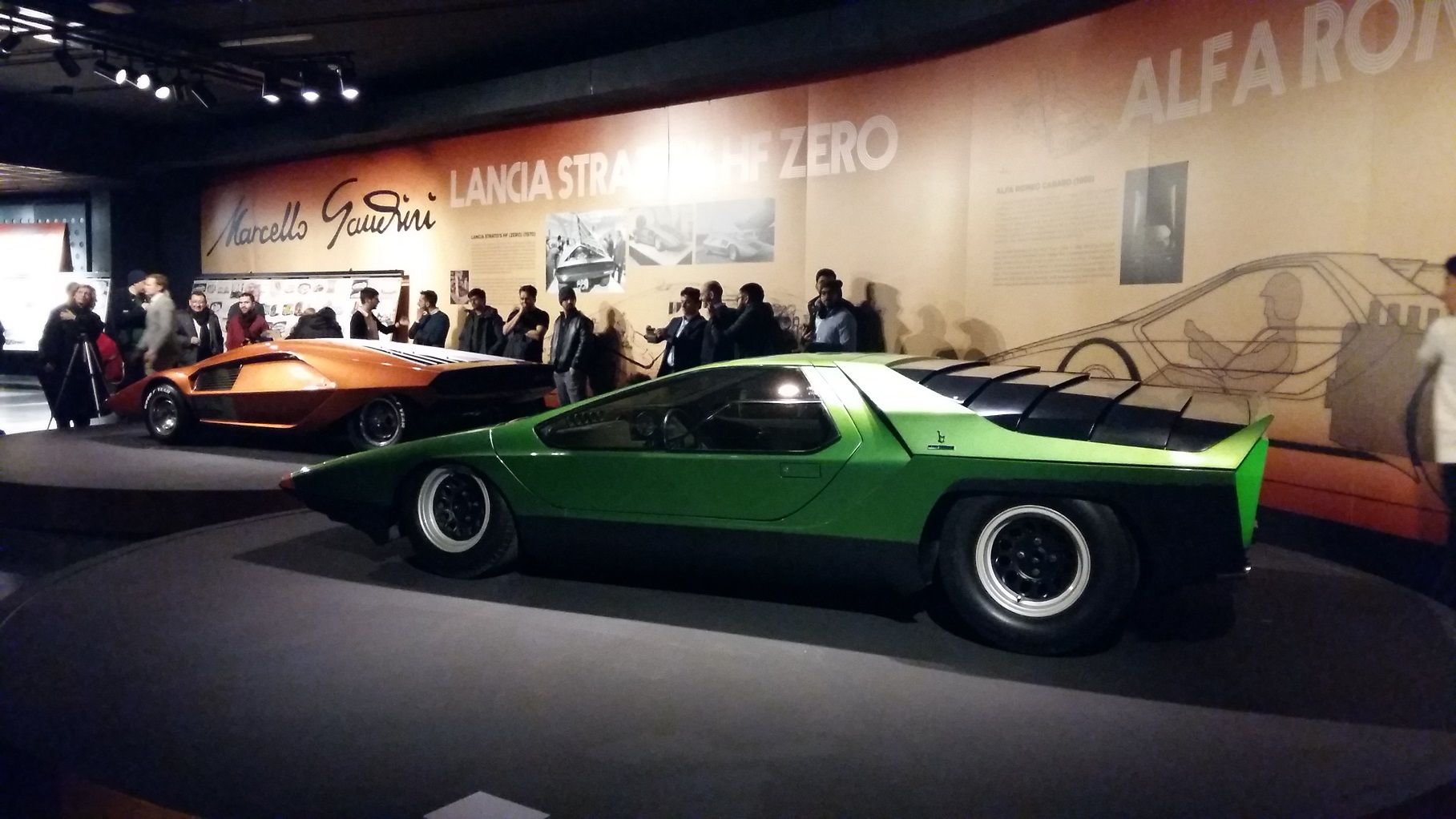 At MAUTO, the wonderfully renewed museum in Turin (for which, no doubt, credit would also go to Rodolfo Gaffino Rossi), you dedicated the last five years of your life. Appointed as the director in 2018, after taking over from the redoubtable Rodolfo Gaffino Rossi, you were the first woman to head such a prestigious and prominent automotive museum.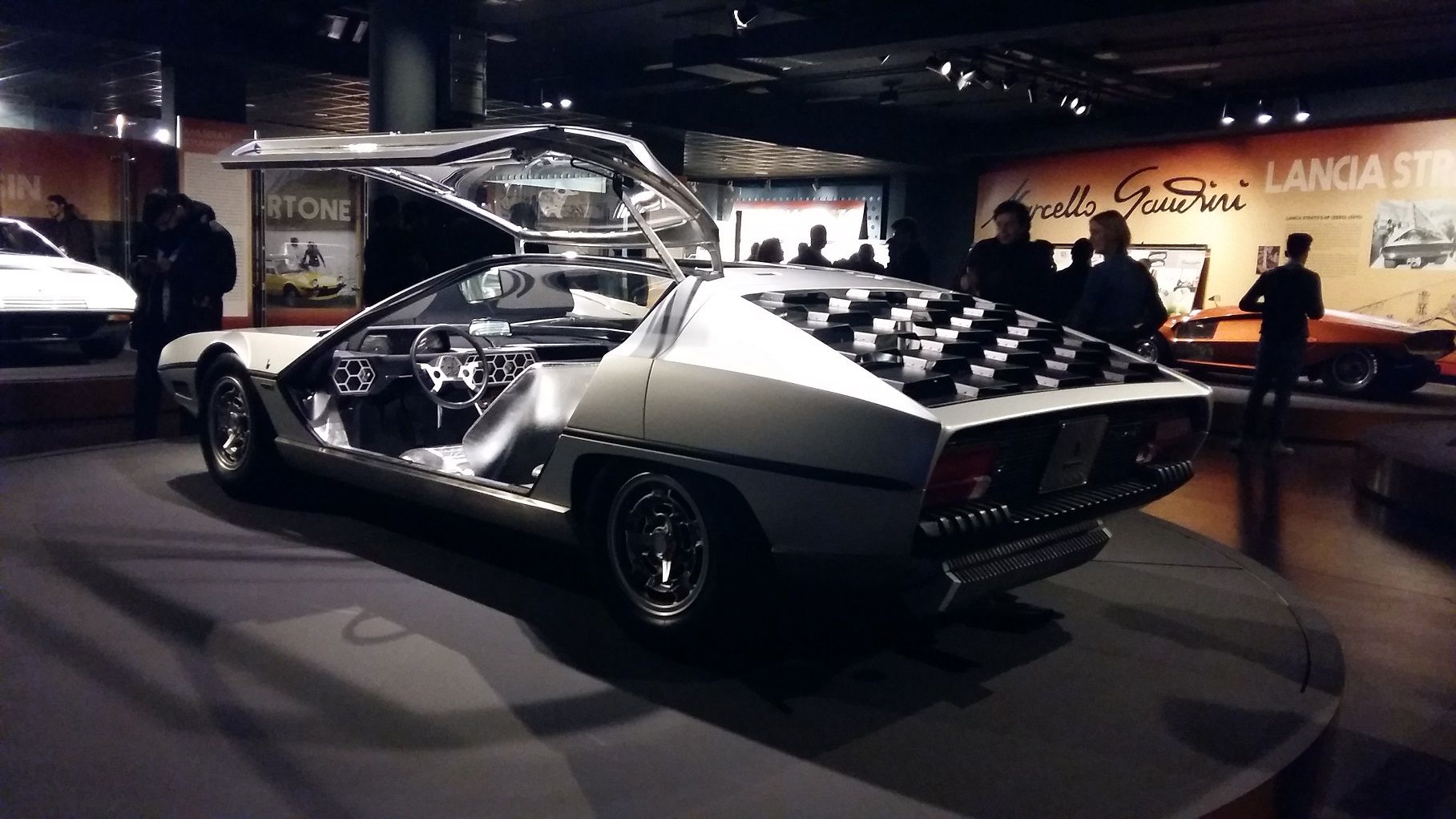 With you at the helm, alongside President Benedetto Camerana, MAUTO achieved an impressive milestone, welcoming a staggering 240,000 visitors last year, surpassing the previous record of 221,000 set in 2011 when the museum had reopened. Moreover, under your leadership (and with a team headed by Davide Lorenzone), MAUTO transformed into a genuine hub of culture and leisure, appealing to a diverse audience of all ages. It became a destination not only for petrolheads—although they would undoubtedly proclaim it as an automotive heritage mecca.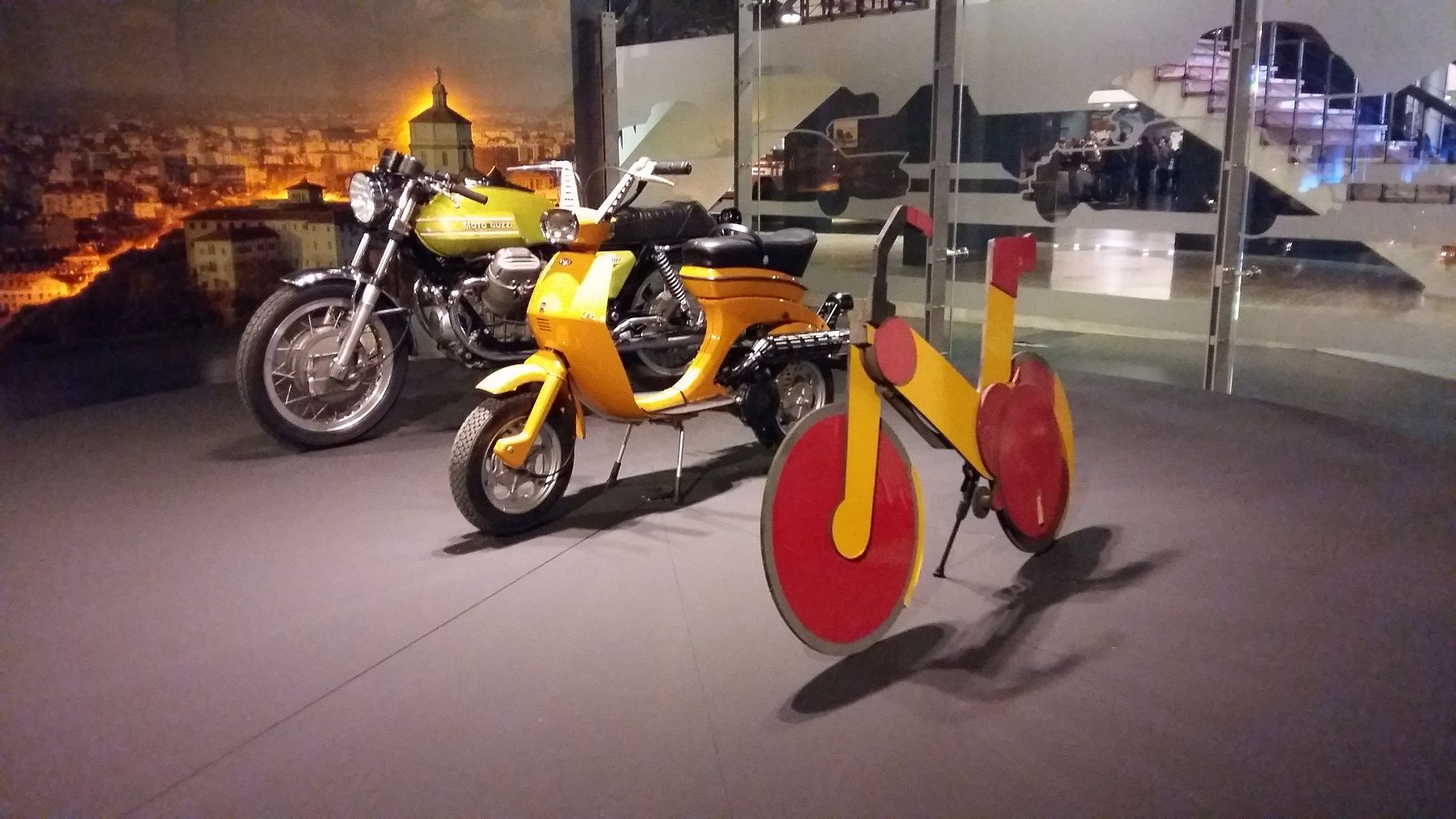 And despite the demands on your time for the running of MAUTO, you still managed to do jury duty at the likes of Chantilly Art & Elegance, at the Poltu Quatu Classic Concours d'Elegance, as well as visit Pebble Beach and Concorso Italiano, where you collected the 'La bella macchina' trophy on behalf of MAUTO last year in August, before you discovered that you were not well.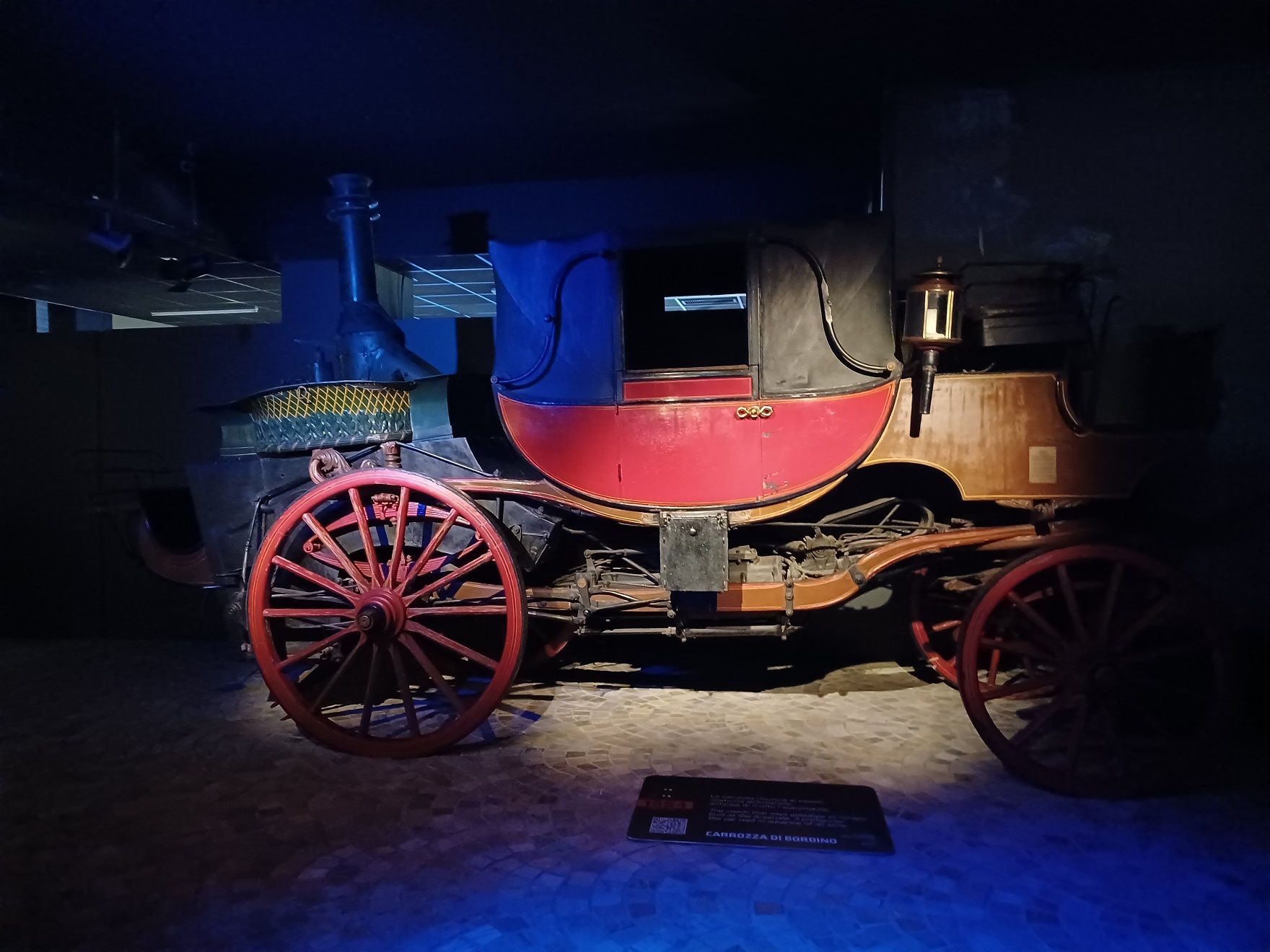 MAUTO, which has been at the very heart of Italian automotive history for the best part of nine decades, since its foundation in 1933, has also been the centre of your heart. Over the past five years, the museum has enjoyed a significant increase in activity, and resounding success, what with more than 25 special exhibitions, 40 events and conferences, over 20 digital events and numerous online conferences during the pandemic.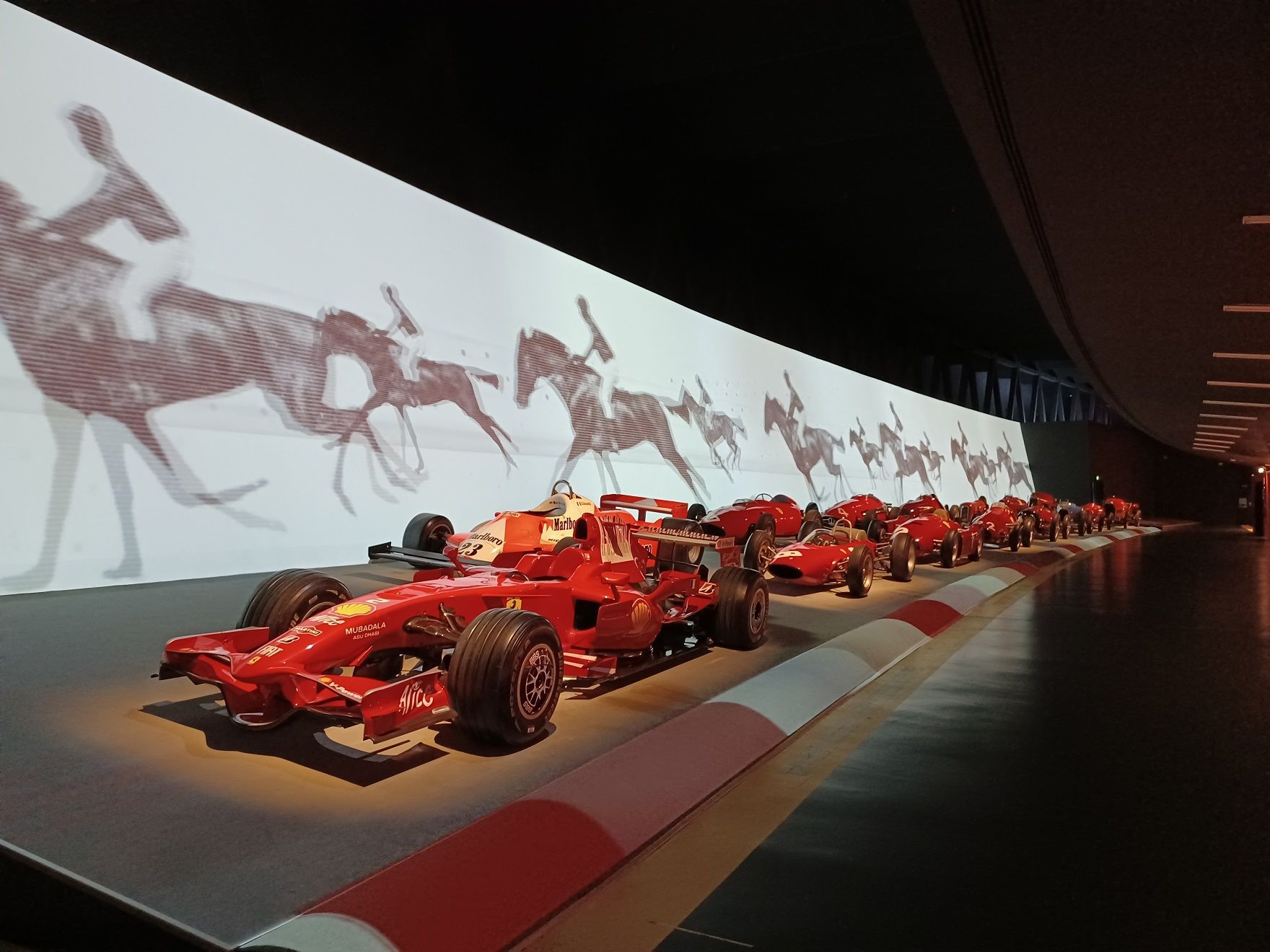 After reaching a record of 207,000 visitors in 2019, public attendance did decline during the Covid years, but you managed to bring the visitors back by 2022, with a series of brilliant exhibitions.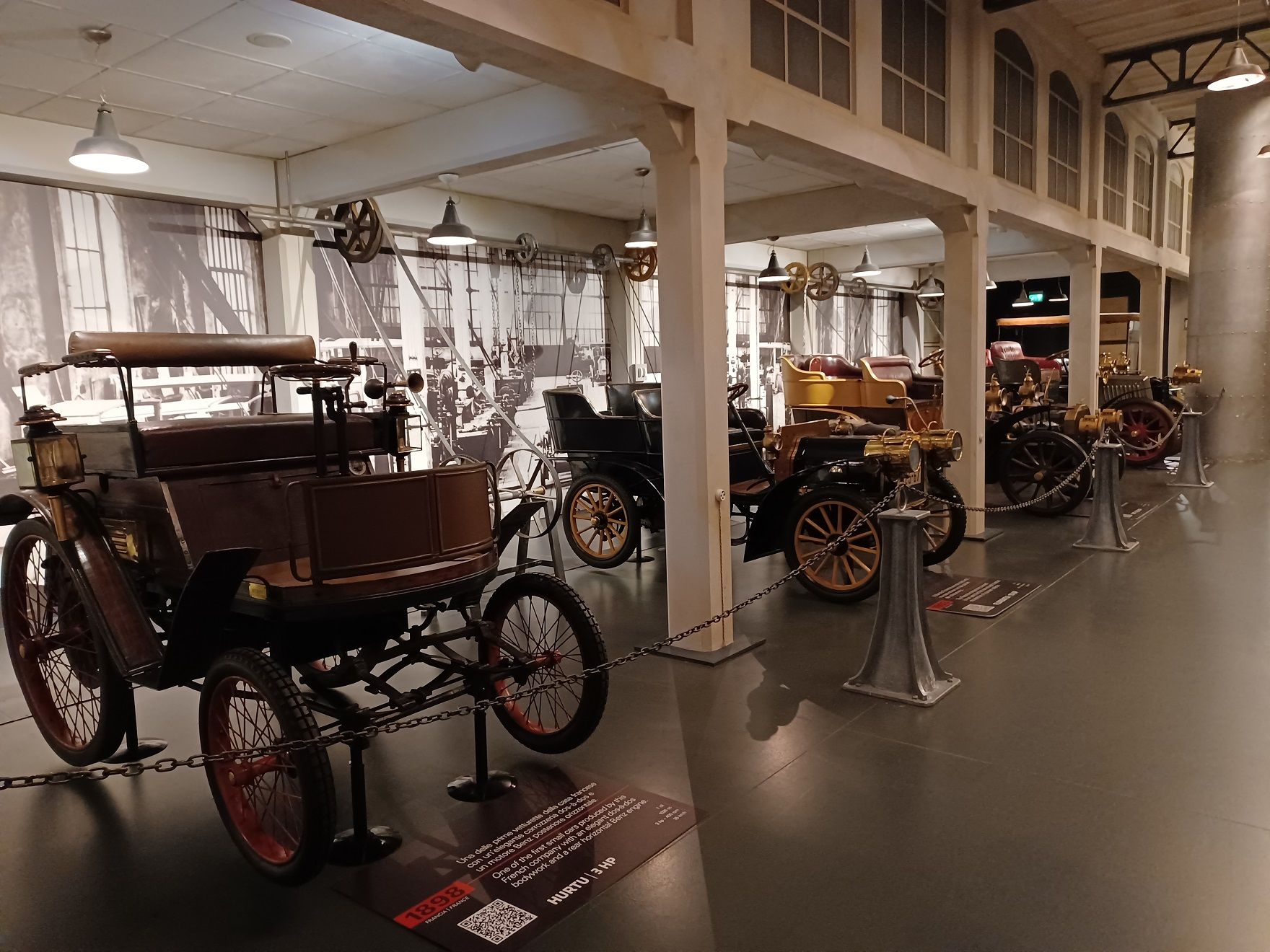 Between you and Benedetto Camerana, you also managed 12 archival donations, 12 car donations as well as increase the number of working cars from five in 2018 to 25 by the end of 2022. Plus, the 14 restored cars, seven international partnerships and participation in 49 events around the world in the last four years has been an astounding achievement on your part and the team at MAUTO.
Yet, you found the time to help out our common friend Paolo Martin with his book, for which you not only wrote a beautiful tribute to him and his design brilliance, but also helped translate and clarify communication gaps between Paolo and I.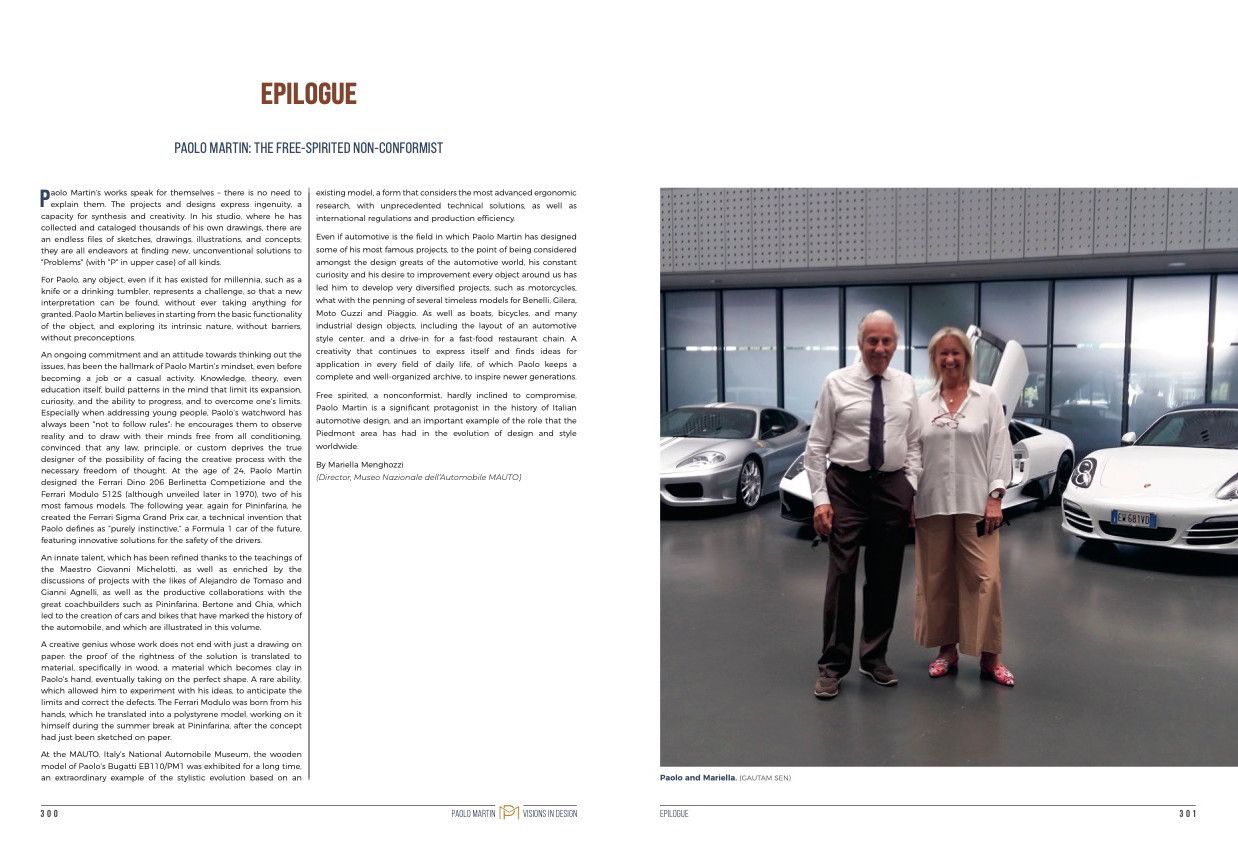 Thank you, Mariella; thank you for the five years of magic that you brought to the world of historic vehicles, for the light that you brought to our lives, for the love and the warmth that perpetually accompanied you. We will miss you very much, maybe not as much as your daughter Cecilia and your husband Gian Luca—and our heartfelt condolences to them—but enough to leave much sadness in our heart. Gautam
---
---
Comments
Sign in or become a deRivaz & Ives member to join the conversation.
Just enter your email below to get a log in link.