Discreet Purdah For A Flamboyant Mount—The Silver Dowry Car Of Bharatpur
Images: Courtesy Dr Ravi Prakash
With the 40/50HP Silver Ghost established as one of the best cars that money could buy, Sir Henry Royce turned to developing a car that would slot into a segment lower: a smaller, less expensive car for those who preferred to do their driving themselves, instead of being chauffeured around.
The Twenty (as it was a 20hp car) was unveiled in 1922, and, like the 40/50HP, was powered by an inline six-cylinder engine that was markedly smaller, at 3127cc, yet significantly more modern in featuring a single block (unlike the 40/50HP's two units of three cylinders each), with a detachable cylinder head.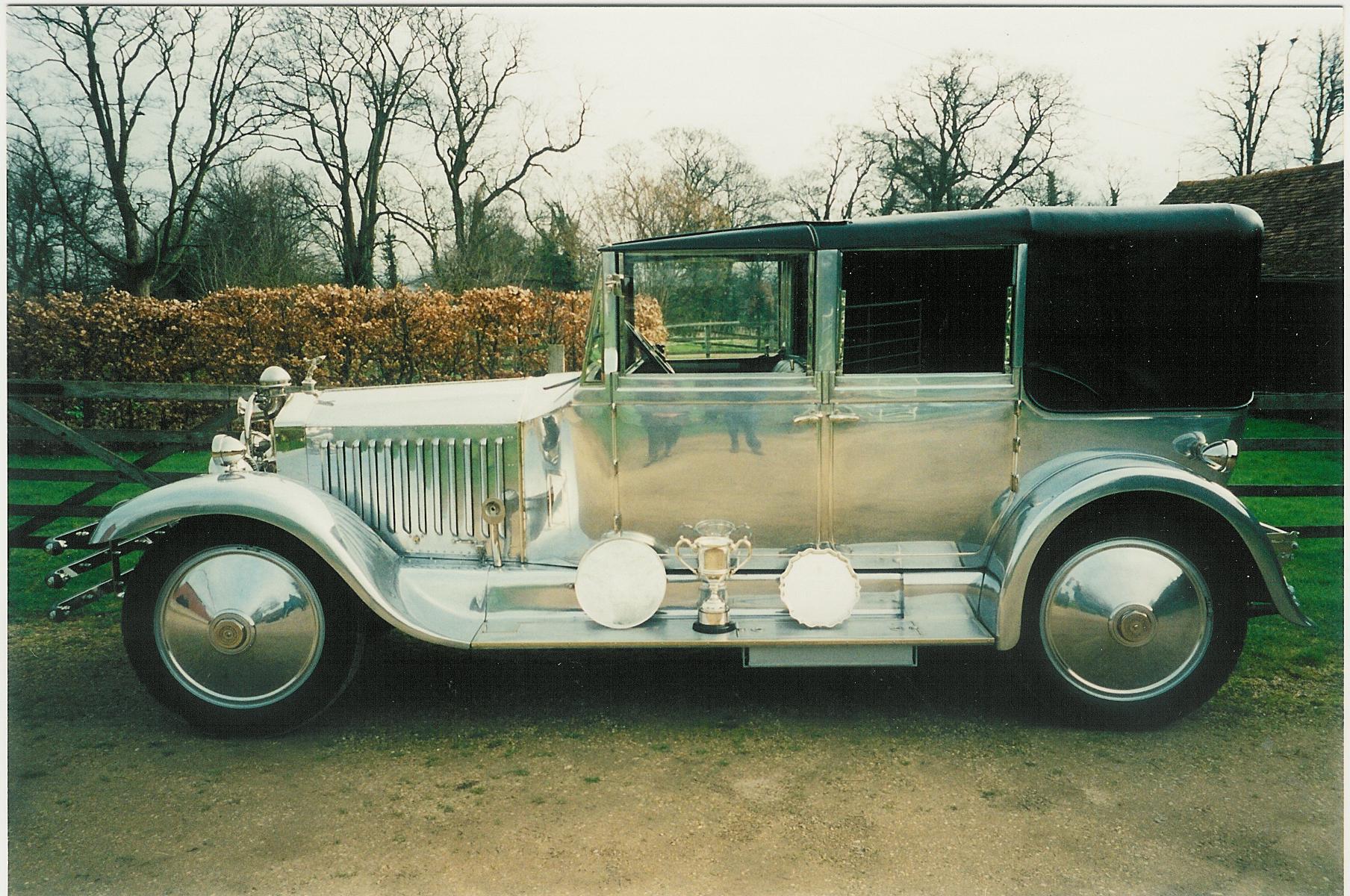 Mated to a three-speed gearbox (initially, and a four-speeder by 1925), the Twenty was capable of top speed of around 100 km/h (60mph), which wasn't unimpressive for its time. Suspension was by semi-elliptical leaf springs for both front and rear, but brakes were initially only on the rear wheels, with four-wheel braking arriving in 1925.
Produced until 1929, when it was replaced by the more powerful 20/25HP, as many as 2,940 of the Twentys were made. Of these, just 75-odd may have made it to India, estimates marque expert André Blaize, most of which may have been ordered by the princely states.
Amongst them, the Bharatpur royal family was known for being a very enthusiastic patron of the marque, with as many as two dozen Rolls-Royces in the royal garages including five of the Twentys, of which one was specially equipped for tiger shooting, as Maharaja Sawai Kishen Singh, 17th in the line of the rulers of Bharatpur, had a particular penchant for hunting.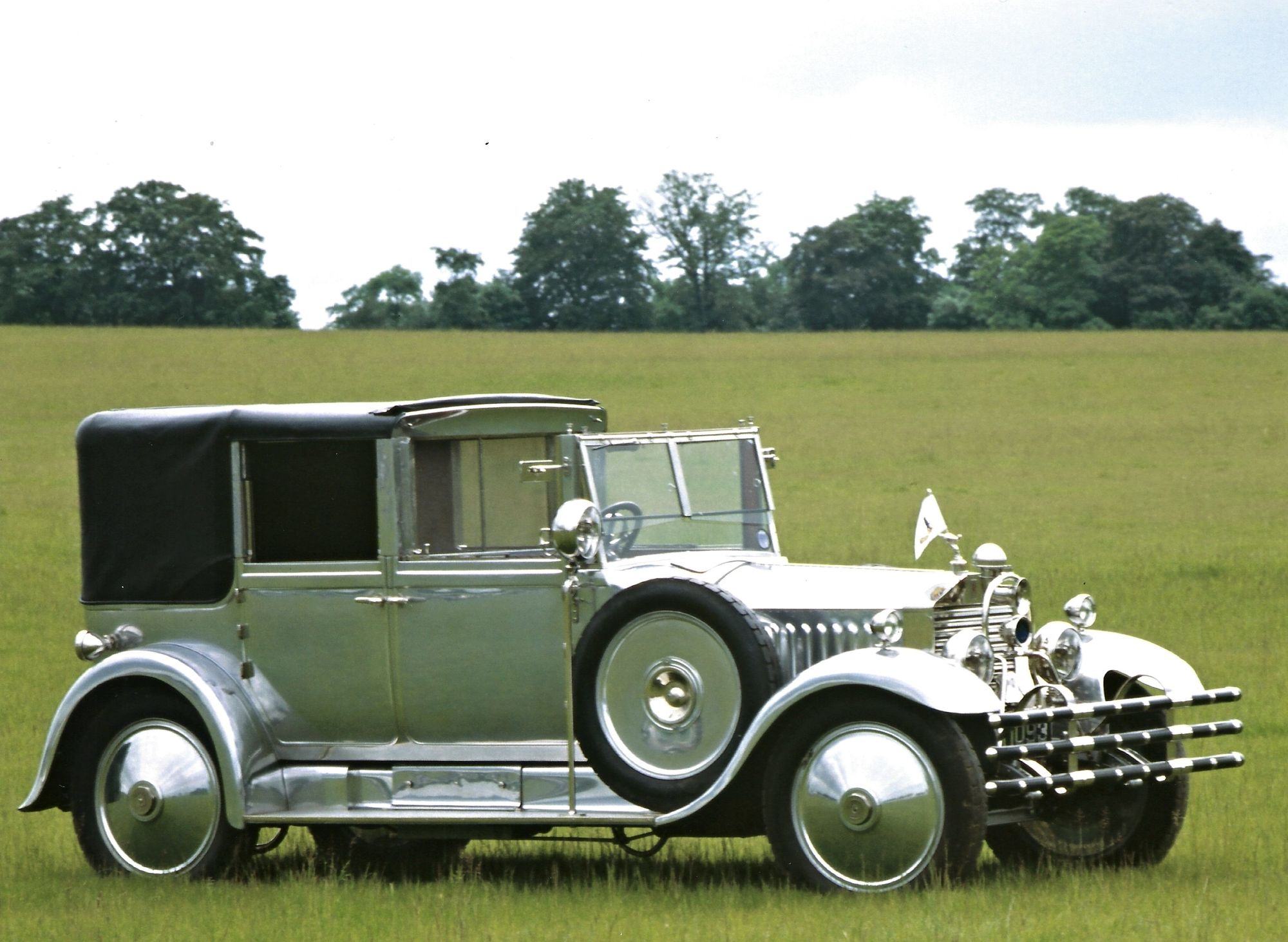 With several of the British colonial masters—which included the Prince of Wales, and later King (for a rather short while) Edward VIII—visiting Bharatpur for a game of shikar, Kishen Singh was only too happy to provide a fleet of luxury cars to transfer his guests from the palace to the famous wetlands of Bharatpur, which was (and, fortunately still remains) a luxuriant reserve for flora and fauna.
Described as eccentric and extravagant, the Maharaja bought game animals at inflated prices and let them loose in his game park for his shikar trips. A spendthrift, Kishen Singh beggared Bharatpur by spending 7.8 million rupees, more than twice its revenue, in 1924.
Ultimately, he himself was deposed by the British colonial government (for other reasons) in 1924 and died four years later in 'exile' (in Agra, just 62kms from Bharatpur).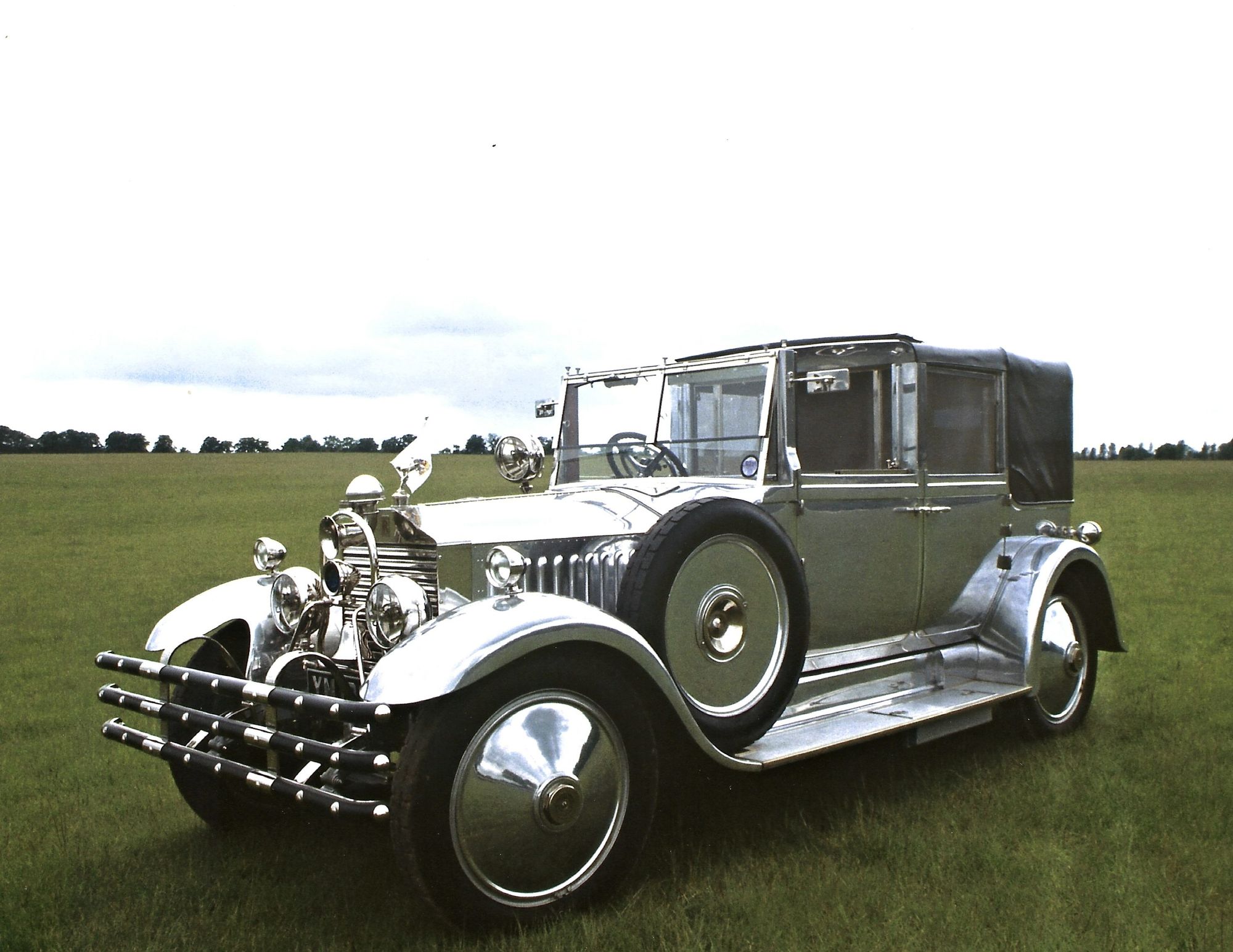 The exile though did not stop Kishen Singh from ordering another Rolls-Royce Twenty—chassis number GSK15—which has since been known as the Silver Dowry car, as this car was ordered (in 1925) from Rolls-Royce Sawai Kishen Singh for his wife.
As the wife was a Hindu who "observed strict purdah, the coachwork (by Windovers of London) was designed so that she could not be seen by men," explains John Fasal, who has owned the car for several years. "Even her own chauffeur could not be allowed to catch the merest glimpse."
"The car was therefore built with dark blue glass to all doors and between the passenger compartment and the chauffeur," elaborates Fasal. "However, that could have been rather claustrophobic, so a second window mechanism wound up a perforated metal screen in the same doors, allowing the blue glass to be lowered, admitting fresh air without the mosquitoes, still keeping Her Highness hidden. Two seats for servants were included in the rear compartment."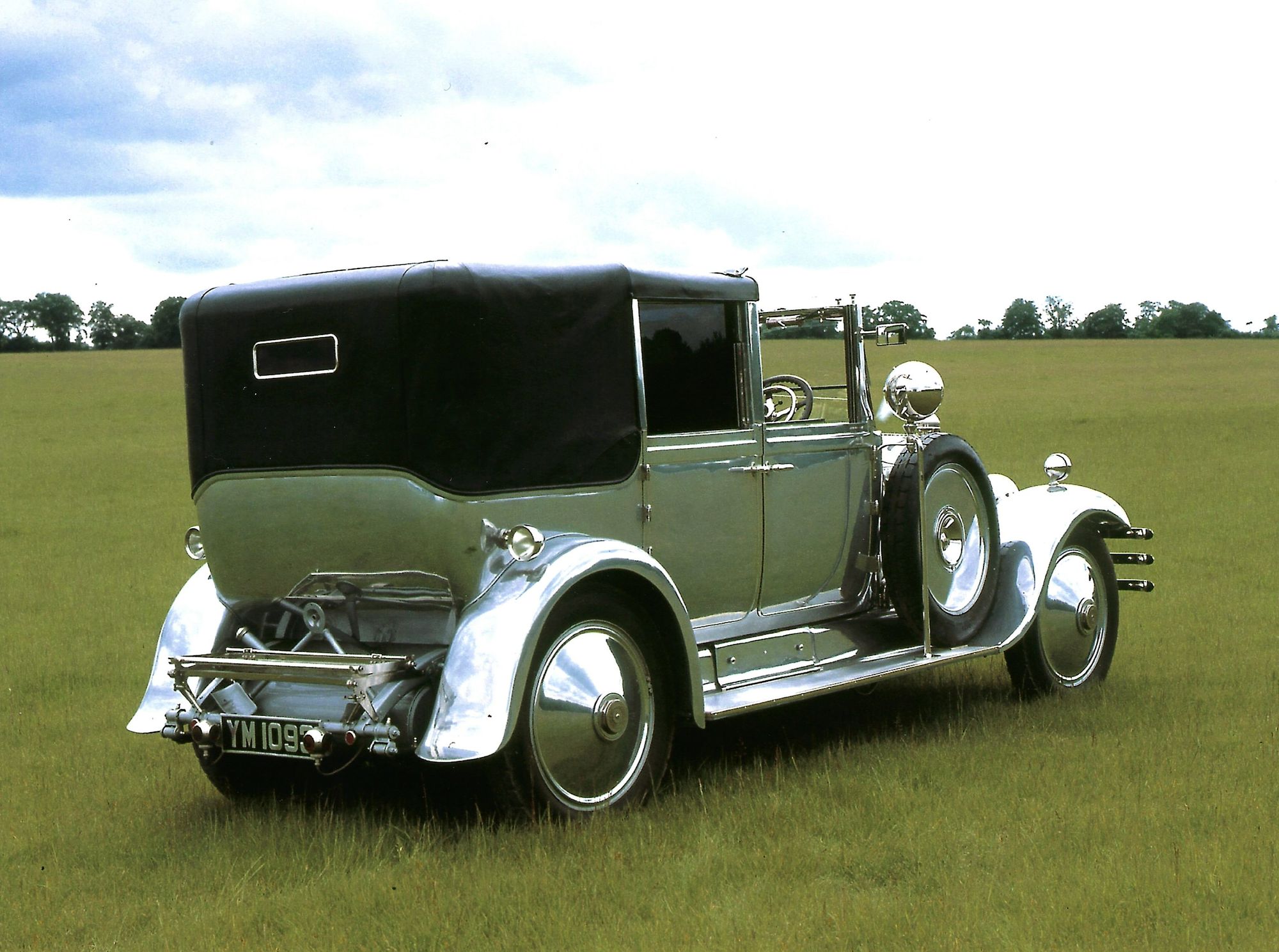 The coachwork was described as Allweather by Windovers, which meant that it "could also be used by the Maharaja's visitors on hunting parties," believes Fasal. "On these occasions the roof could be fully lowered, whereupon seven hunters were able to stand up for their shots at the tigers. For night-time, the tiger-hunting searchlight came into its own."
Other equipment included a blue light, switched on when Her Highness was in the car, a Klaxon horn, a Bosch wind tone horn, a Boa Constrictor bulb horn, and an electric bell, which were for the cows to be gently moved out of the vehicle's path. Other accessories ordered included a one-way intercom for the driver's instructions, a rear compartment speedometer to keep an eye on how he was driving, and two large rear-facing lights to aid his reversing in the dark.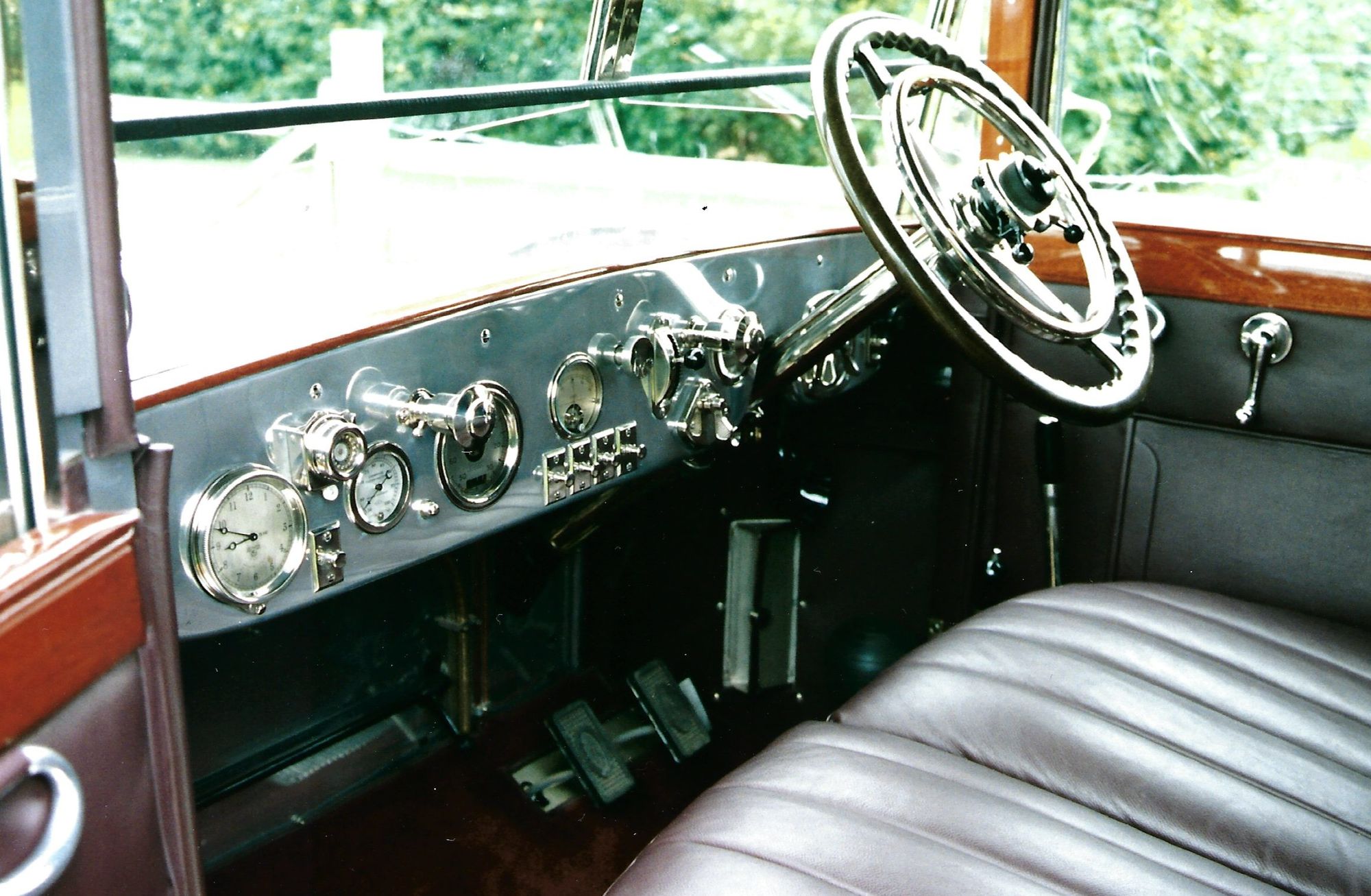 "Indeed, there were so many extras, that the car weighs 52 hundredweights," which was 2640kgs, and which included larger than standard tyres and a massive front bumper arrangement.
Despite its weight, the car was ordered with just rear brakes. As the car was overweight by quite a margin, the carmaker apparently refused to "issue a guarantee. It is believed to be the only Rolls-Royce with that distinction," says Fasal.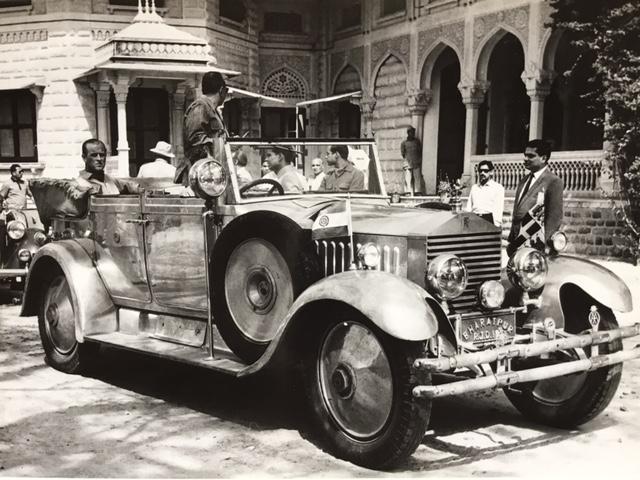 In 1965, the car was used to transport the Duke of Edinburgh during his visit to the Bharatpur Bird Sanctuary. And in June 1987, the car joined other Rolls-Royces at the invitation of Queen Elizabeth II in a parade through Windsor Castle.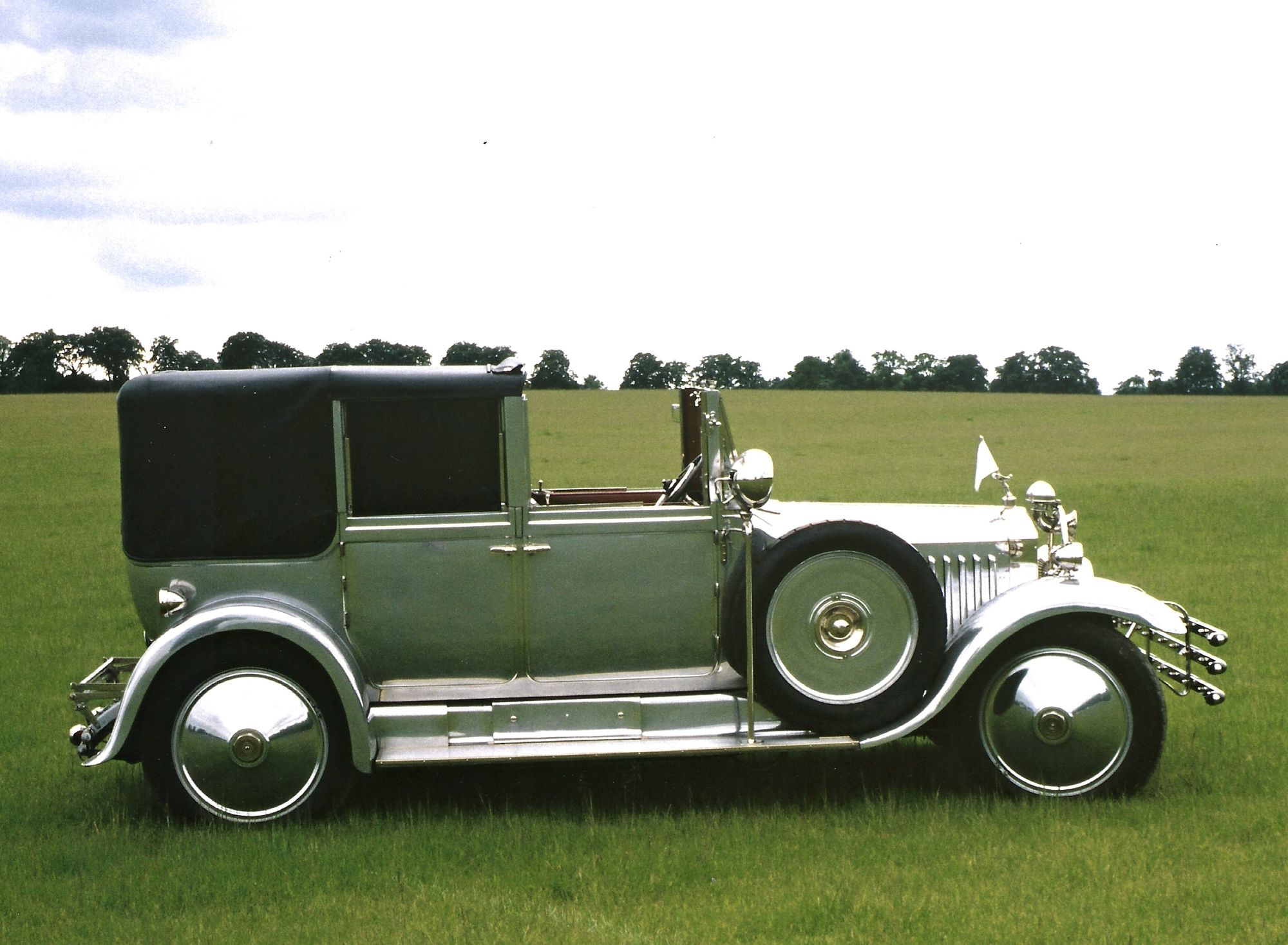 The car remained with the Bharatpur family until the late 1960s. In 1983 it was dismantled and smuggled out of India as automotive spare parts. After languishing for a few years, the car was rebuilt and restored over an eight-year period.
Recently acquired by prominent Bangalore-based collector Dr Ravi Prakash, this car is expected to star at the forthcoming Concorso d'Eleganza Villa d'Este.
---
---
Comments
Sign in or become a deRivaz & Ives member to join the conversation.
Just enter your email below to get a log in link.