The Distinguished Gentleman's (And Ladies) Drivers Of Pakistan Had A Great Time
Text: Ramin Salehkhou      Images: Saad Ahmed, Shahbaz Alam, Anum Mujtaba, Sarah Rehman, Abdullah Shah, Efrah Shah, Safi Khan Sherazi, Altamash Sirdar, Azeem Tahir

The first "Distinguished Gentlemen's Drive" took place on the 28th of September 2021 with 120 drives in 41 countries across the world. A global event, it is dedicated to creating awareness and raising funds for prostate cancer and male mental health.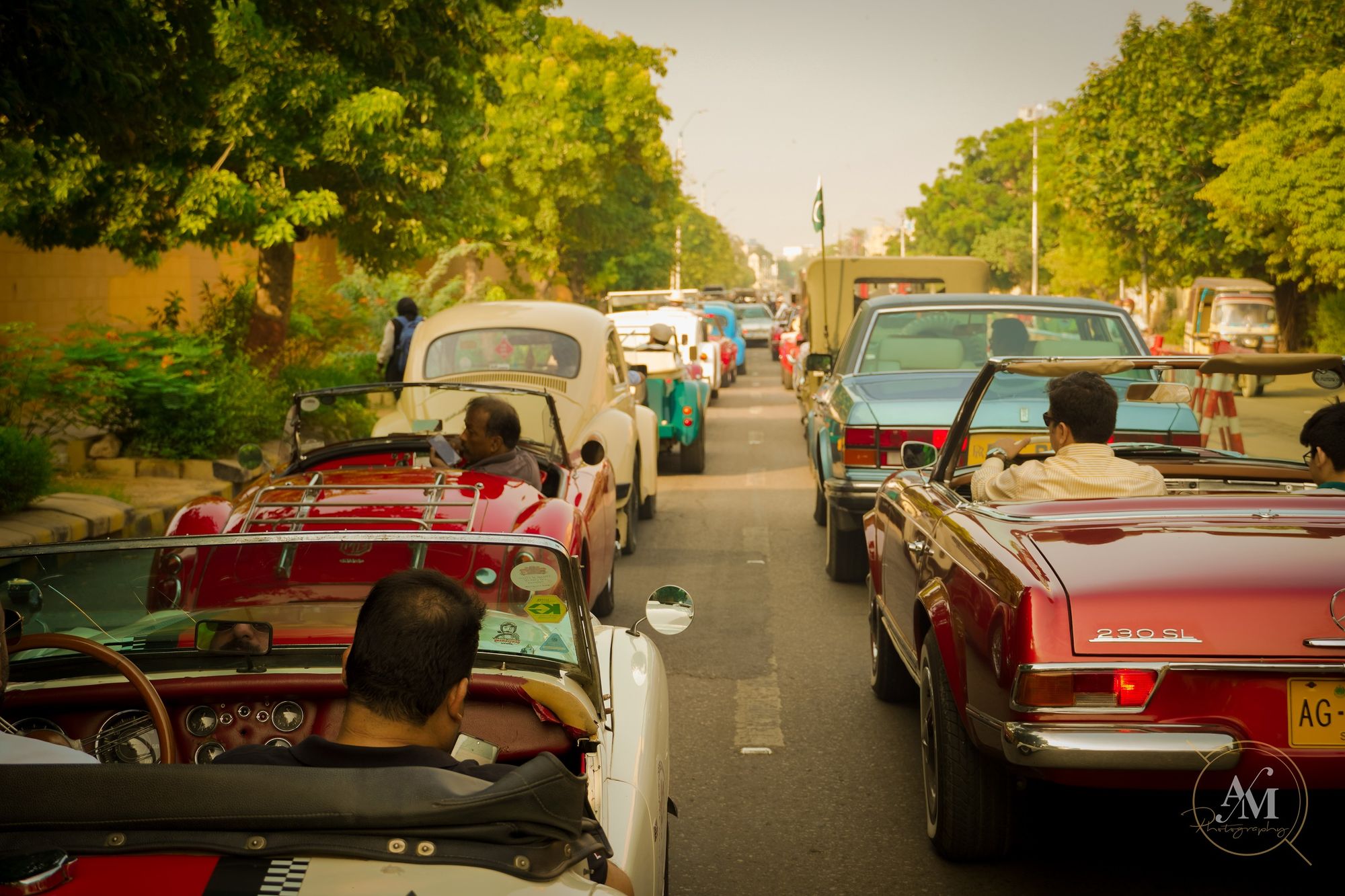 The concept is in fact, an offshoot of the "Distinguished Gentleman's Ride", a yearly classic motorcycle event.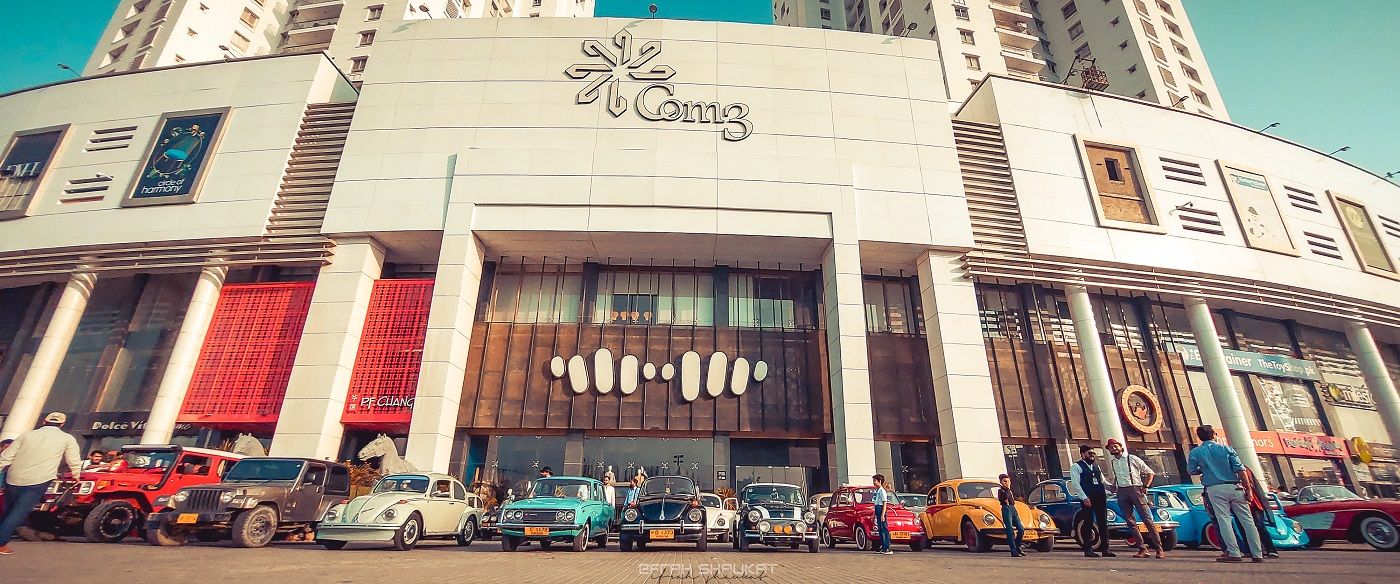 "Distinguished Gentleman's Ride" is claimed to be the world's most successful on-road fundraising event encompassing 310,000 enthusiasts, in 678 cities and 104 countries. This historic vehicle-based event is seen as the natural evolution of an already successful formula.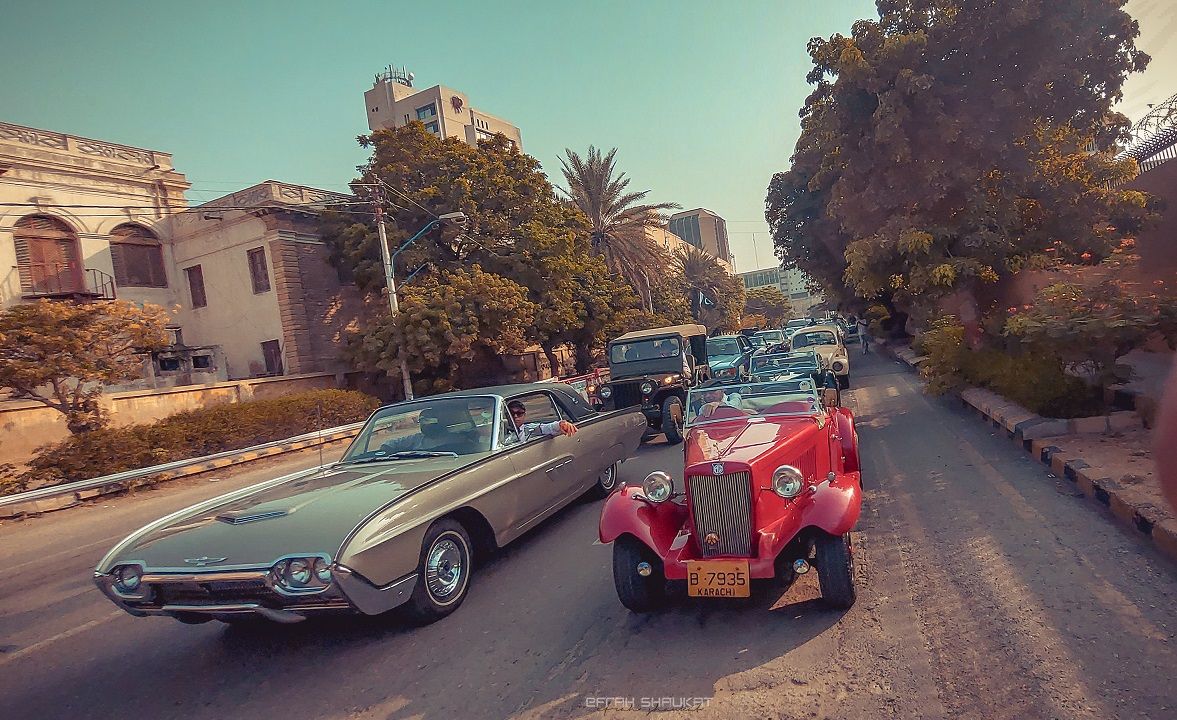 The event, which is open to pre-1980 historic cars, encourages enthusiasts to dress "dapper" and drive together to raise awareness for their cause.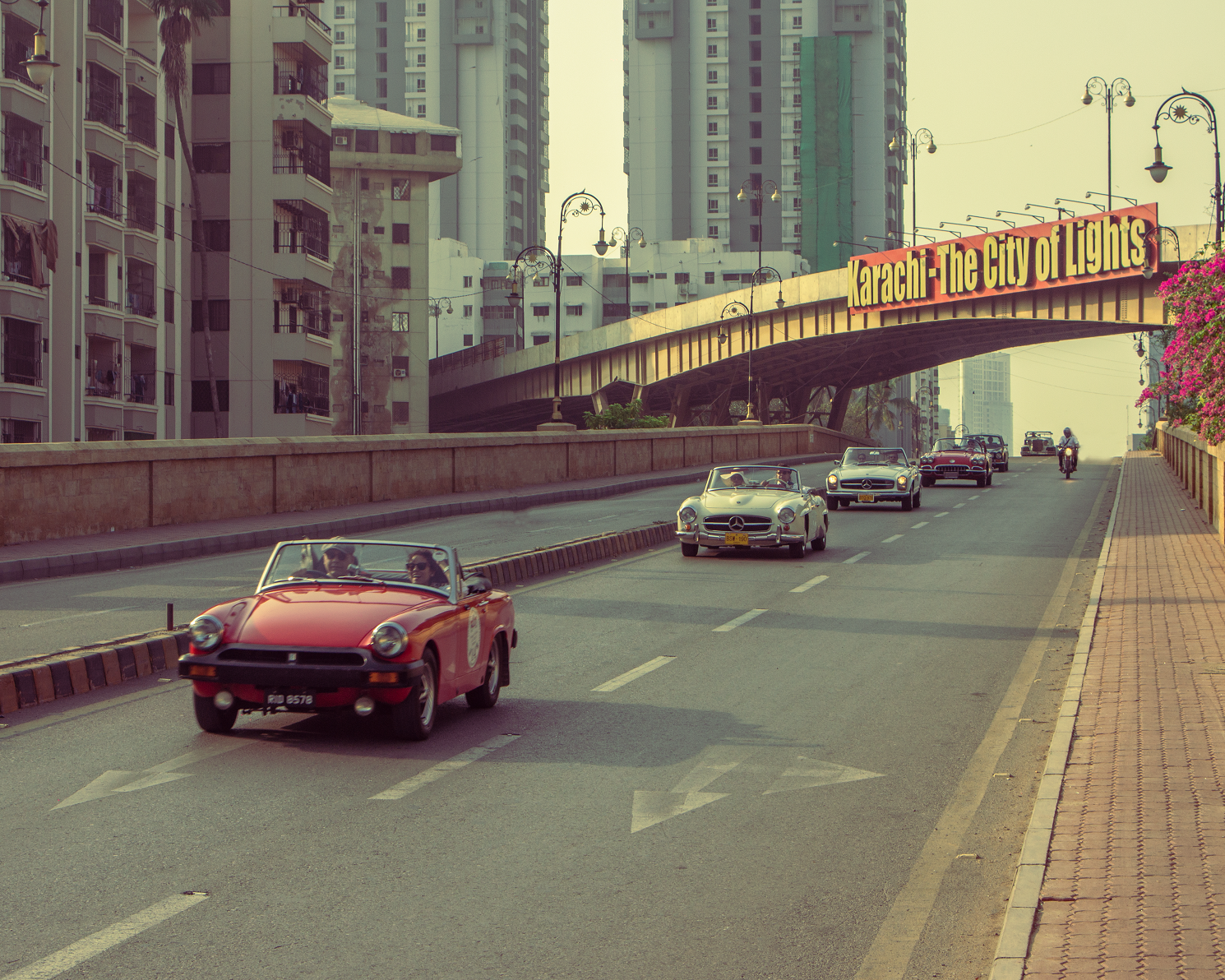 Despite its name, the event is open to both genders and there are no limitations to the number of passengers that can ride along. It bears mention that fund raising is not compulsory.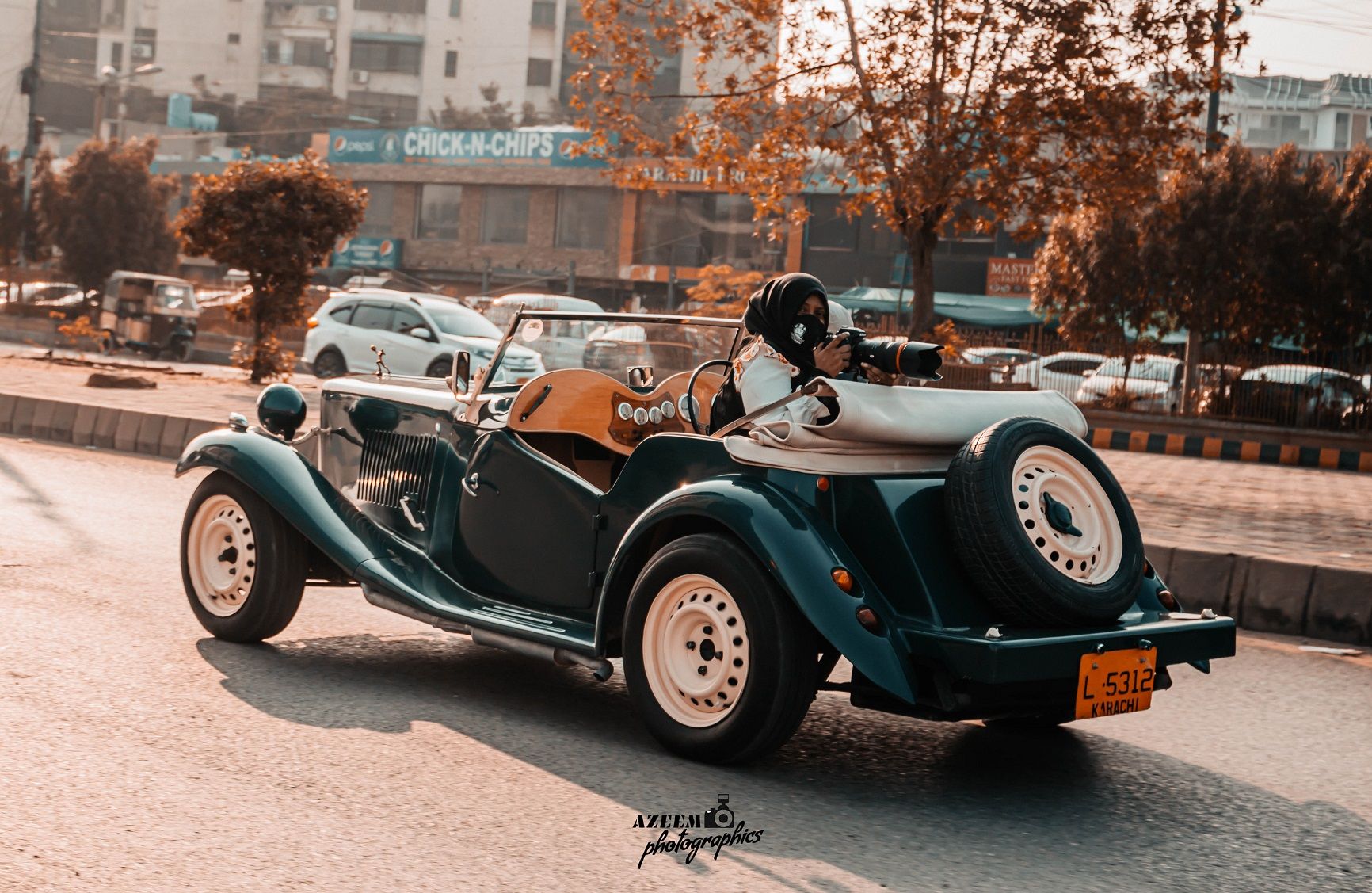 In Pakistan, enthusiast Faisal Malek started the Distinguished Gentleman's Ride in Karachi in 2016. At the inaugural Distinguished Gentleman Drive, he was joined by Usman Abid, a veteran of the Distinguished Gentlemen's Ride in Australia, to hold the event in Lahore. Both, in turn, were joined by enthusiast Haris Aziz in Islamabad.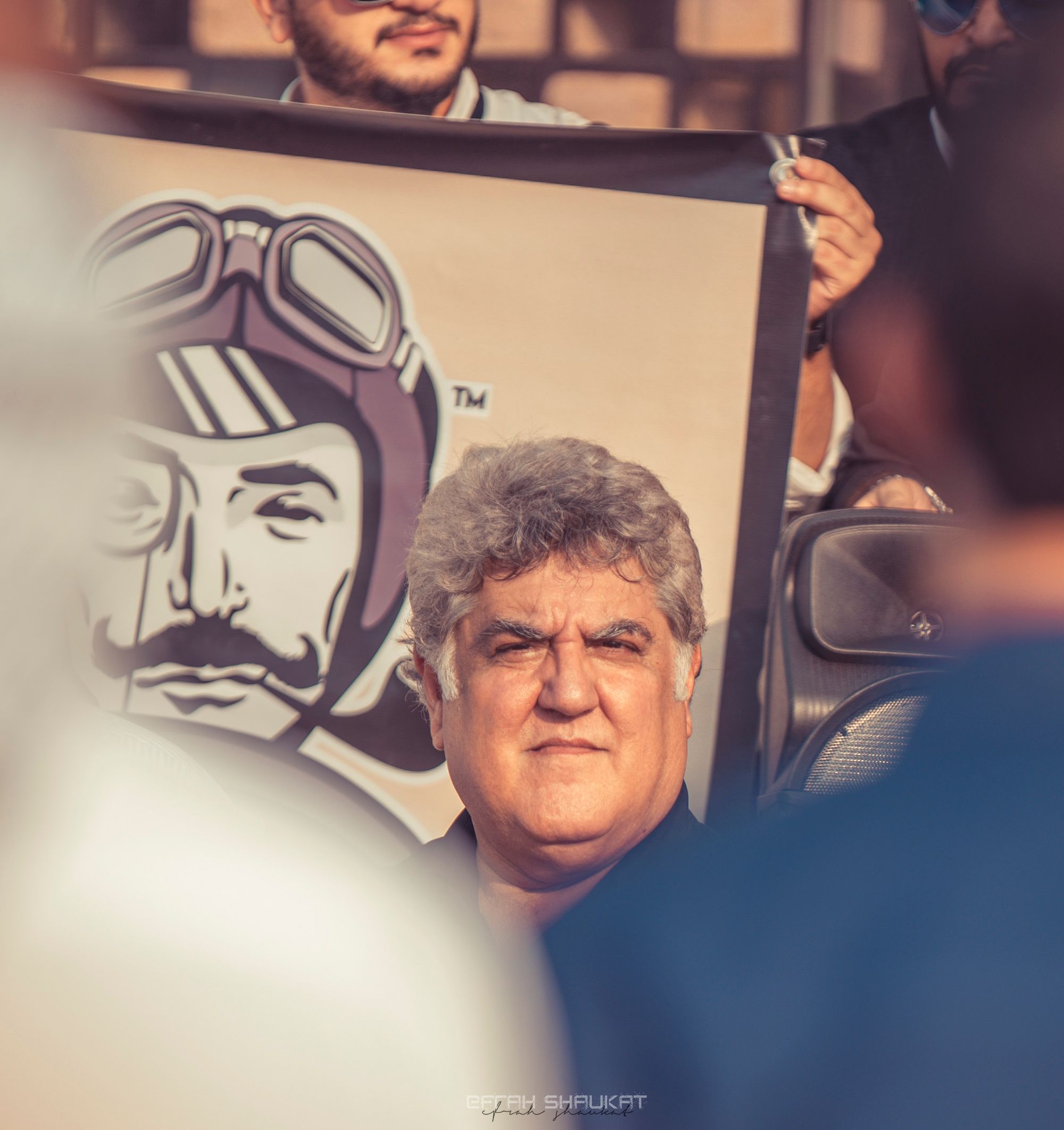 Despite the fact that this was an inaugural event, and, no less, in the middle of the Covid pandemic, the turnout in Karachi, Lahore and Islamabad exceeded expectations. According to Faisal Malek, 123 cars participated in Karachi alone, making it the largest number of participants globally.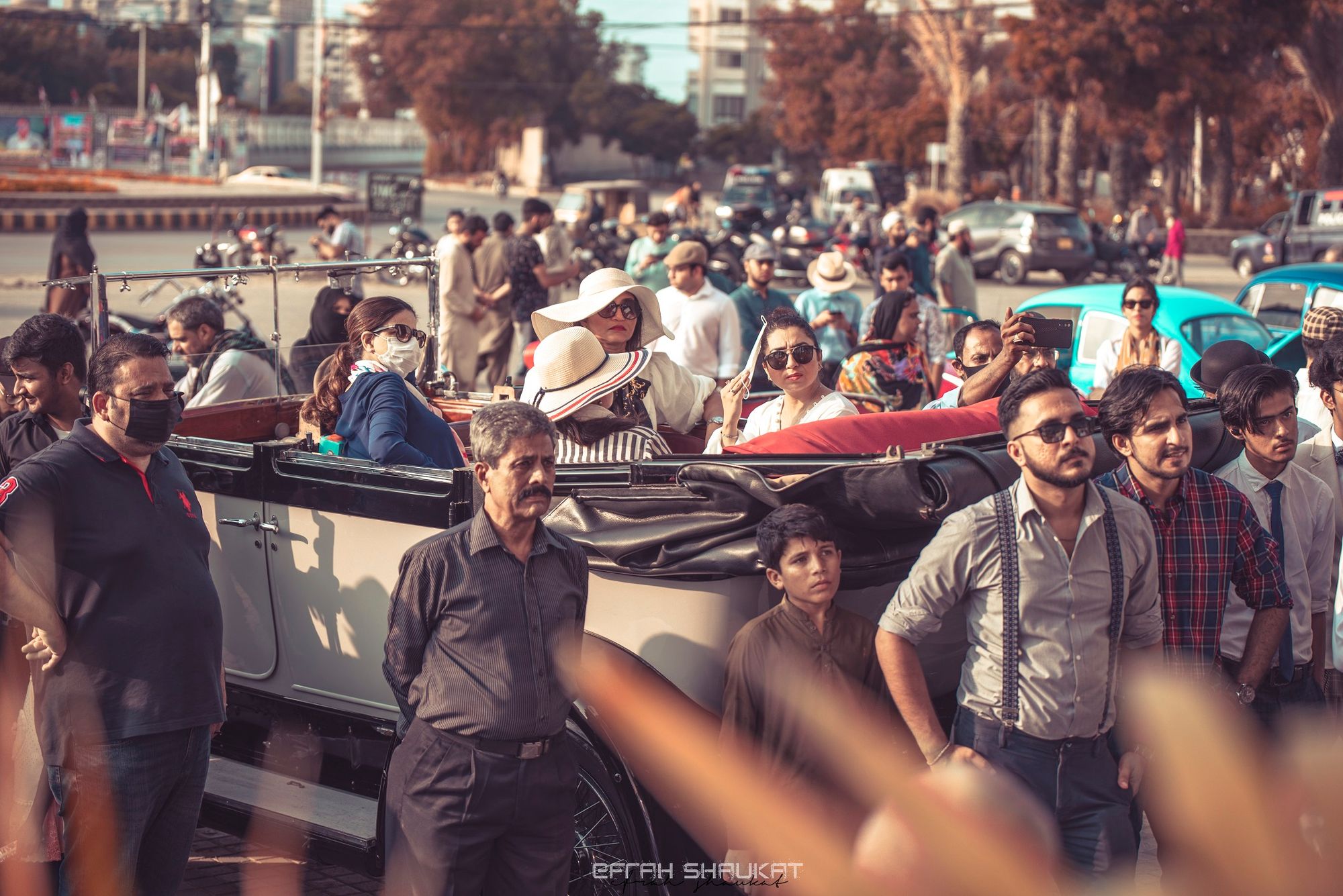 As many as 43 cars joined in Lahore with another 40 joining in Islamabad. It bears mention that a strong contingent of lady enthusiasts was present at all three events.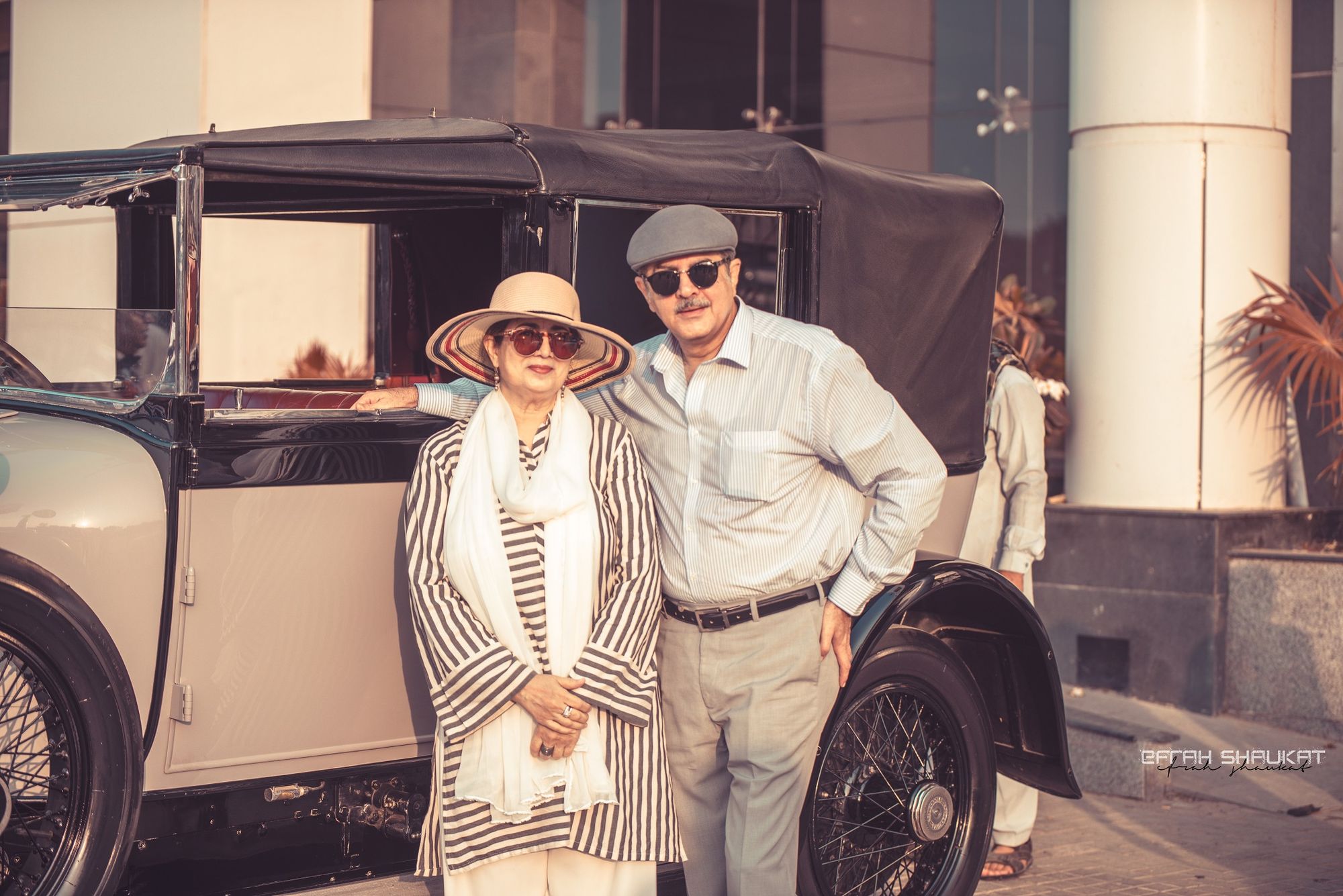 In recent years, the Pakistani historic vehicle scene has been garnering more and more international attention. There have been an increasing number of events such as the Distinguished Gentleman's Drive.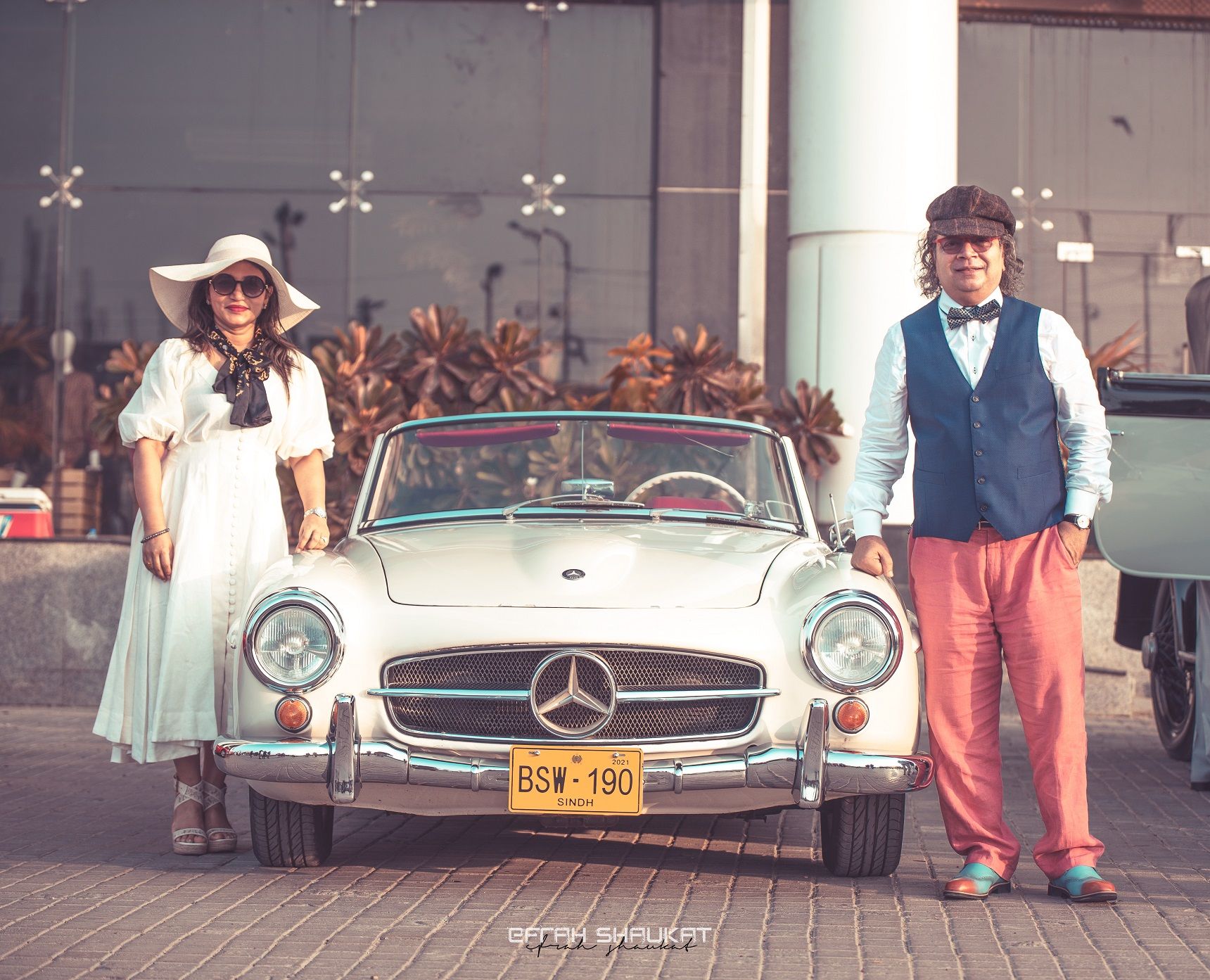 Locally, enthusiast Shoaib Qureshy recently launched the Pakistani satellite member group of the US-based "Sarasota Café Racers" and their events have had good turnouts despite the pandemic.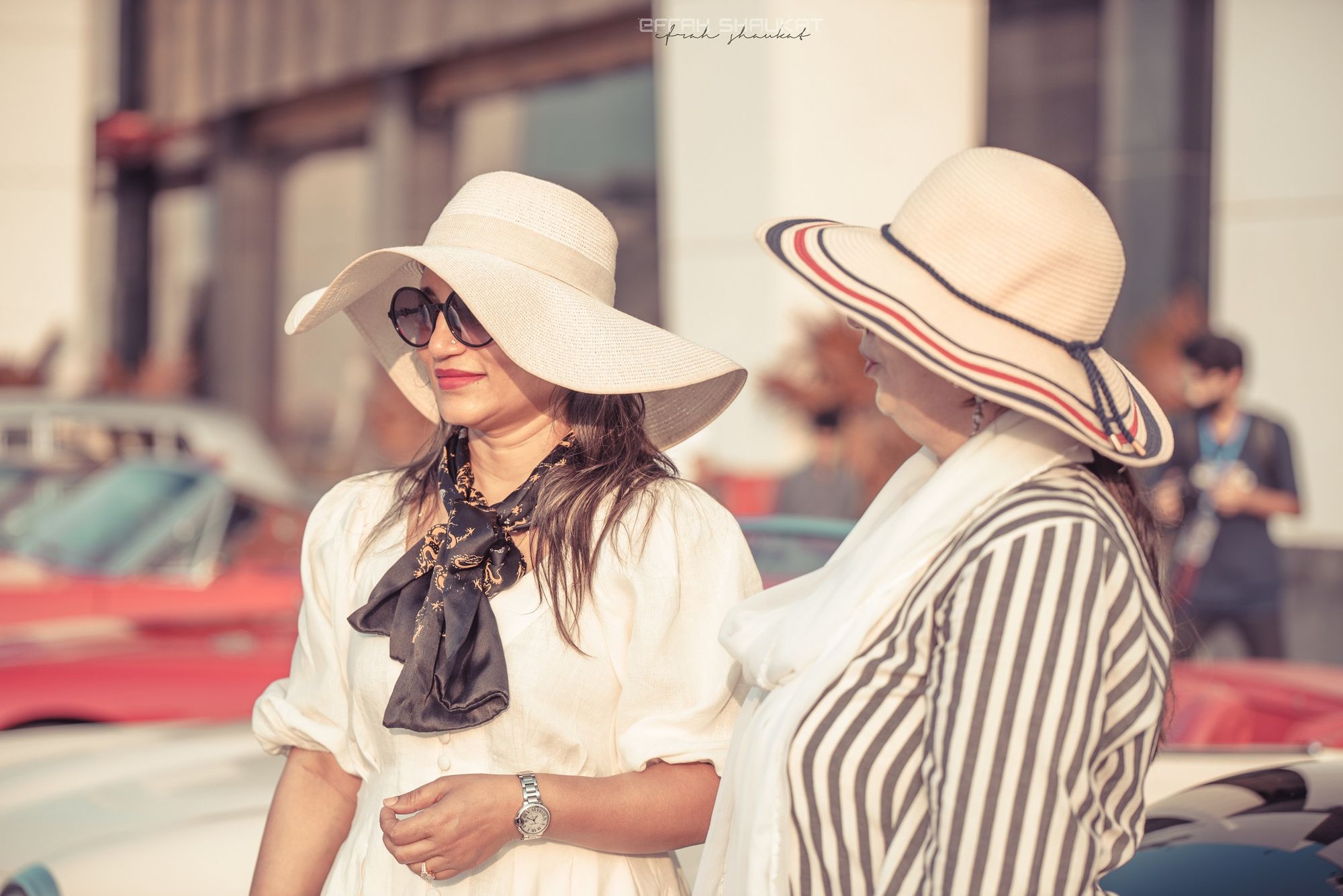 Many are now looking forward to the Vintage and Classic Car Club of Pakistan's (VCCP) forthcoming rally from the 9th to the 16th of November 2021 which promises to be a budding event as there has been a particular interest among foreign enthusiasts to enter the event.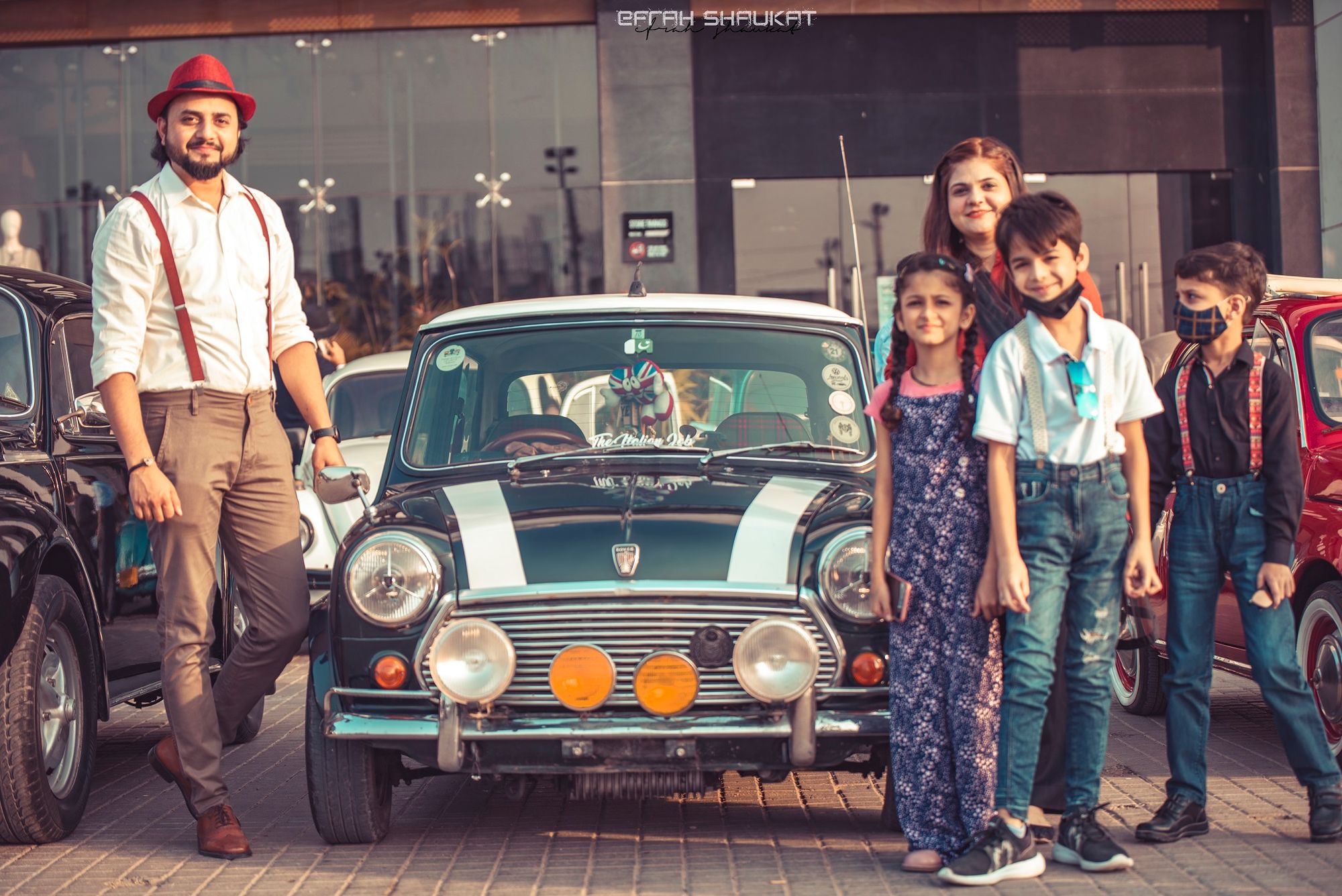 If the success of the Distinguished Gentleman's Drive is any indication, Pakistan will no doubt be an emerging and important player to watch in the historical vehicle scene in the years to come.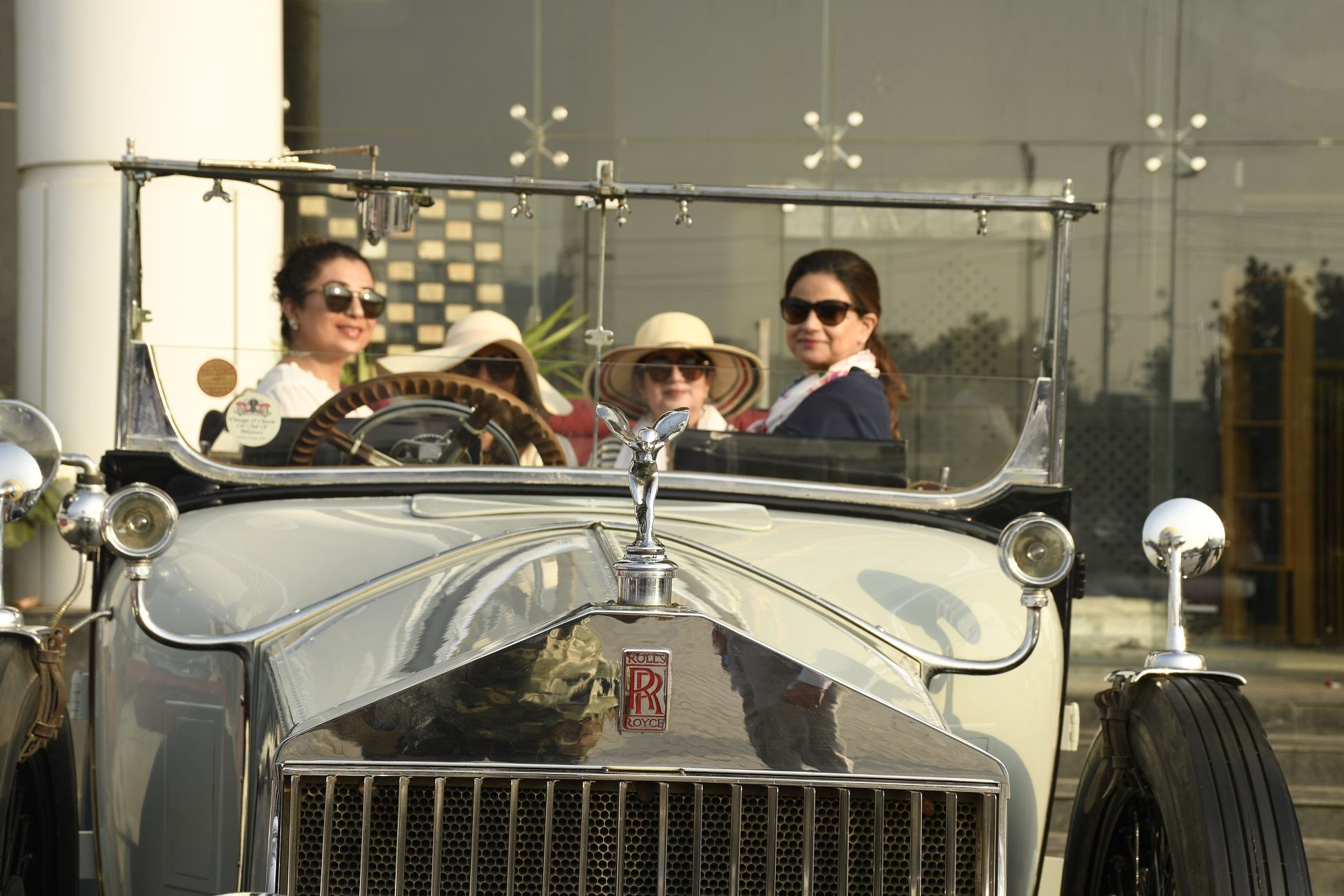 ---
---
Comments
Sign in or become a deRivaz & Ives member to join the conversation.
Just enter your email below to get a log in link.