"Driving to the West"—A Classic American Road Trip
Images: Souvik Ghose Chaudhuri
'The most rewarding things in life are often the ones that look like they cannot be done!'
In a world obsessed with comfort and convenience, owning, and driving a vehicle that's past its prime is generally considered absurd, especially over long distances. It takes a special kind of obtuse mind-set, raw passion, and deep pockets to go against the grain and claim stake to rewarding experiences!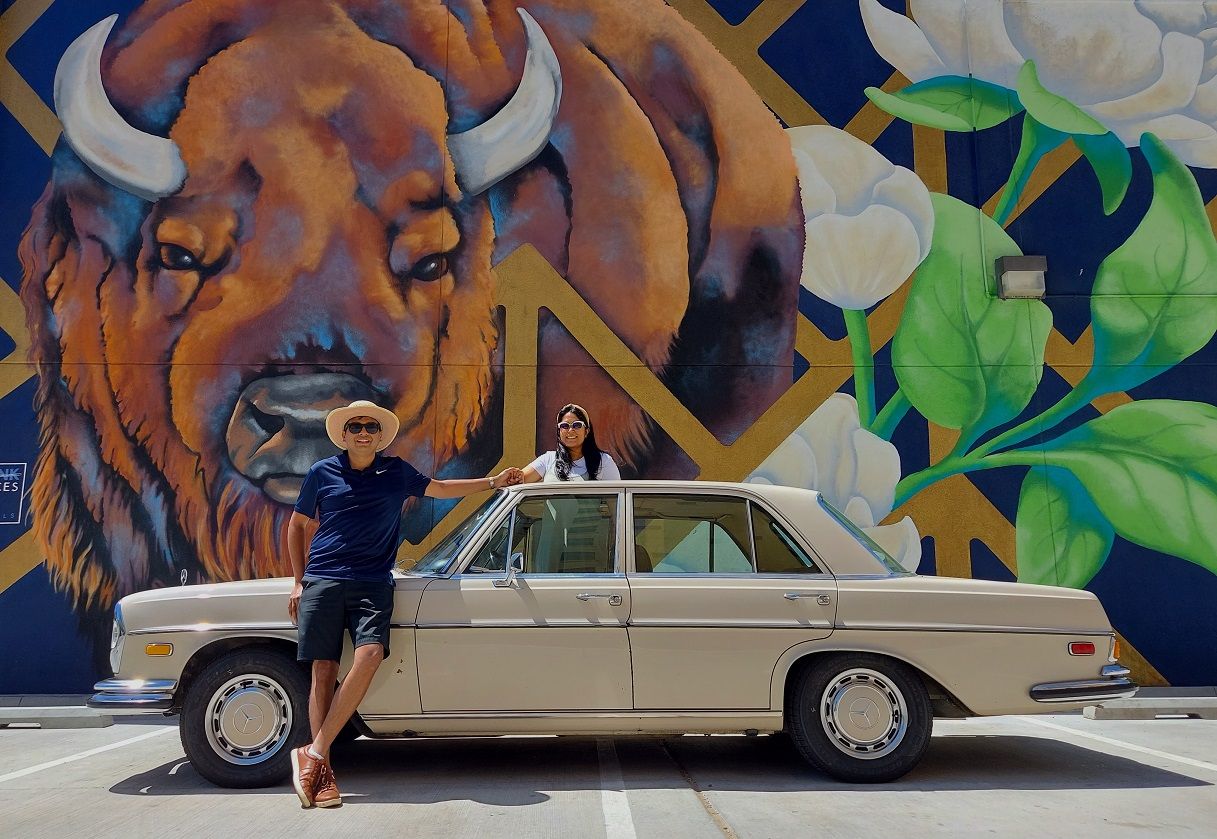 Earlier last year, my wife Sushma and I relocated from India to the United States, the land of opportunity. In my head this translated to 'opportunity to drive a classic car across America!' And so we did.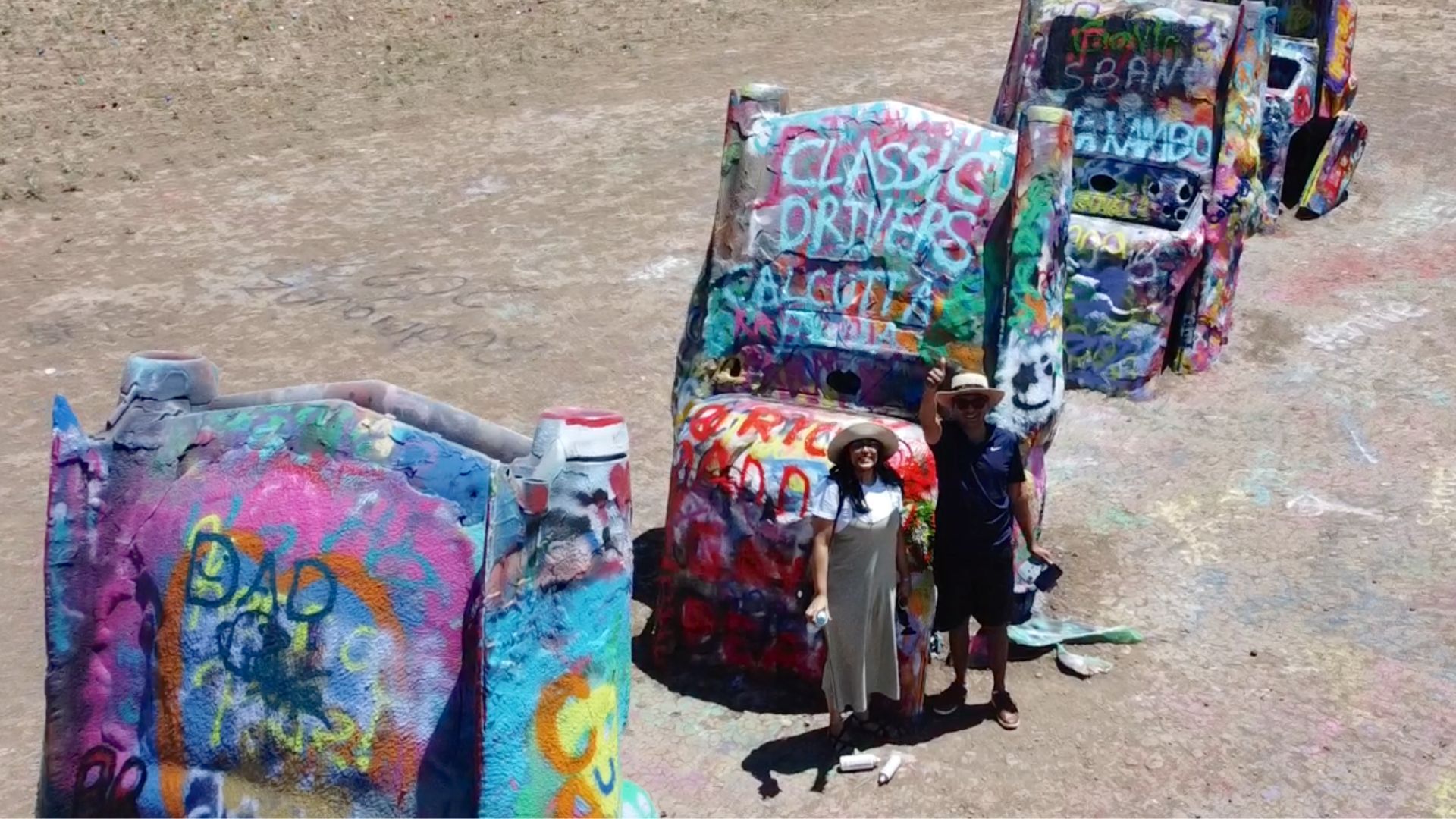 We decided to embark on this journey in our newly acquired 1972 Mercedes-Benz W108 280SE 4.5. A classic sedan, with luxurious interiors, modern comforts (A/C), a dreamy suspension and a powerful fuel injected V8, capable of hauling us across the Wild West. What else could one ask for?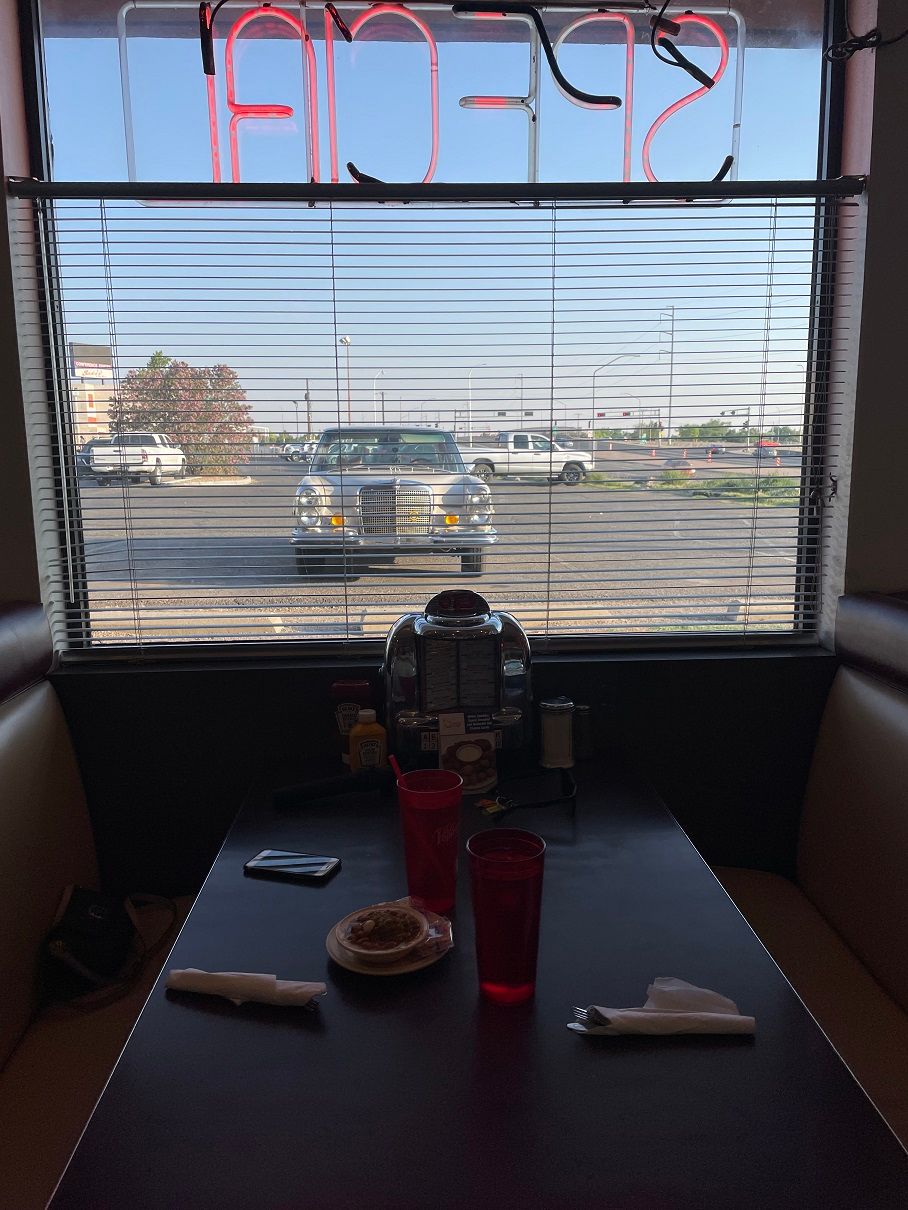 Well for starters, for Larry (our trusted mechanic) to finish up work on the car! It was the day of our scheduled departure; everything was fixed, except the air conditioner! Larry admitted that given the paucity of time, he would not be able to sort out the electricals of the a/c system. With day time temperatures exceeding 100F, the only viable option to the part of my brain that was still a bachelor was to drive at night. I had a quick conversation with my wife in my head and concluded there was no way she would agree to driving without A/C.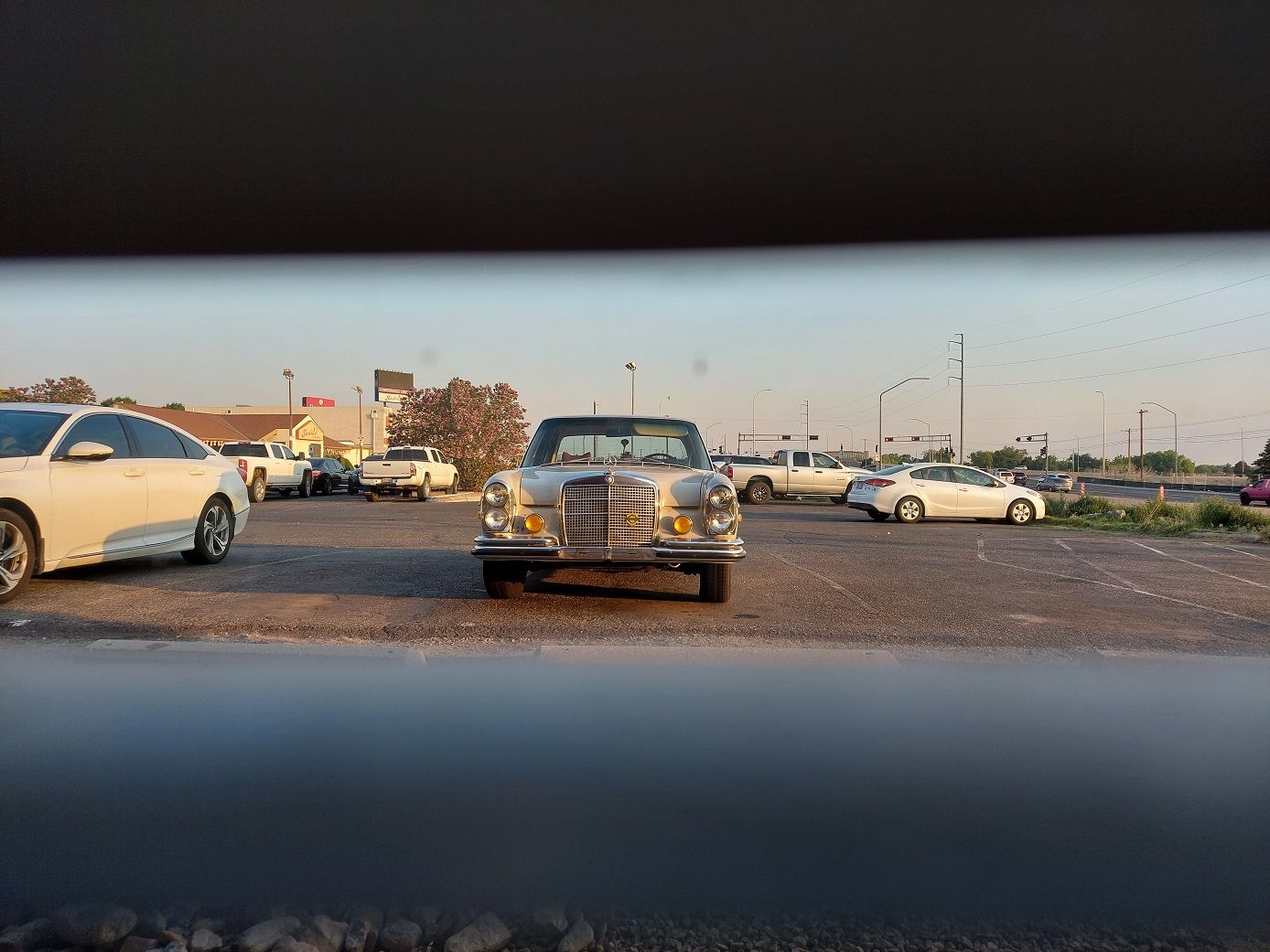 I had given up hope of this trip coming into fruition, until my wife's cousin, an electrical engineer, miraculously appeared onto the scene. Rohan (also a car guy) consoled me and gave me confidence to attempt to fix the A/C.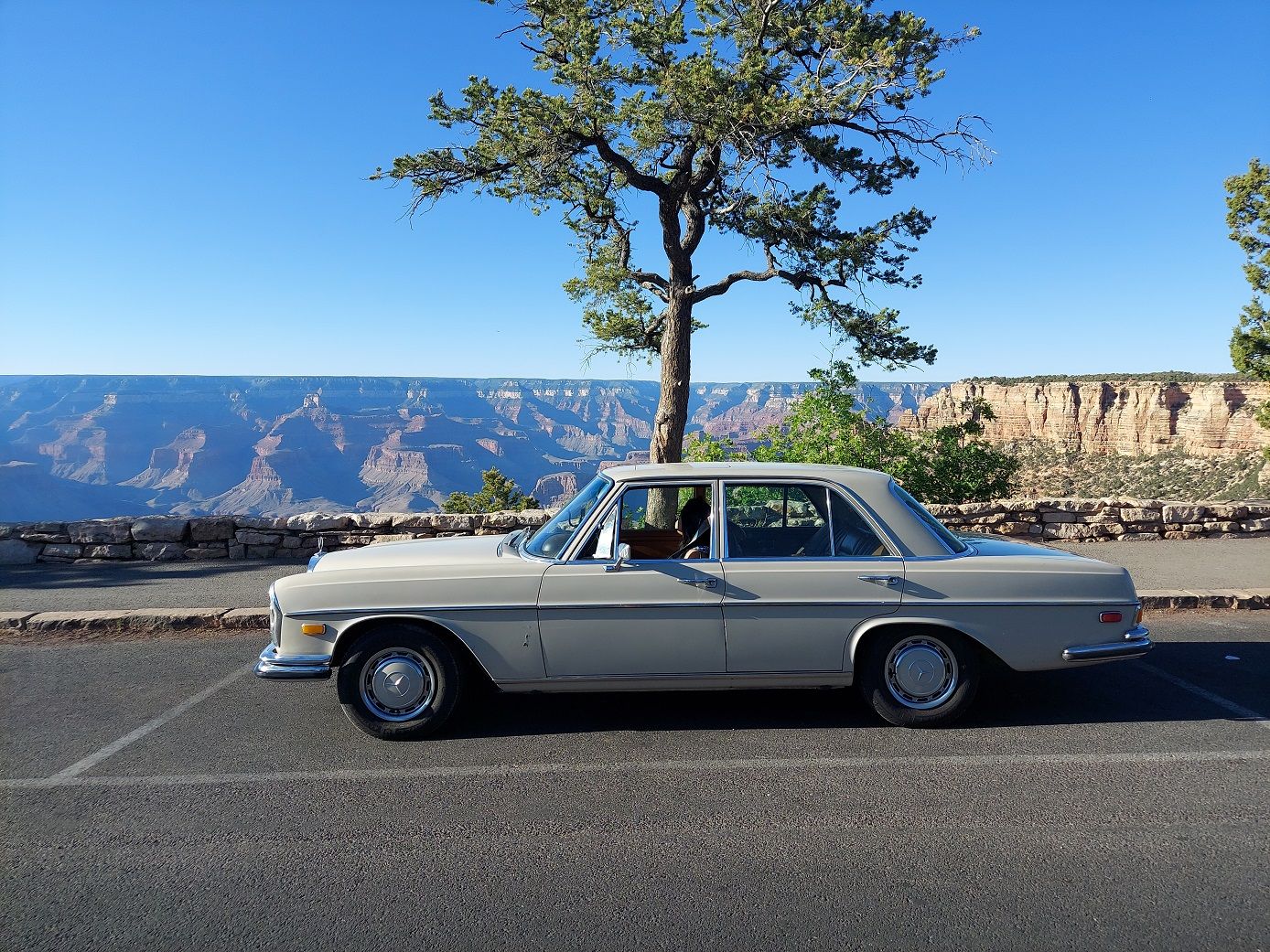 On studying the workshop manual, we realized that the 280SE 4.5, made mainly for the US market, was retrofitted with 'Thermo-King' air conditioner, and unlike other Mercs of this generation the A/C rheostat drew power not from the fuse box, but the instrument cluster lumination regulator. We found that the instrument cluster lights weren't working! We took off the cluster and found a blown regulator; we shorted the pins, tested and cleaned all the ac components and fired up the car. The green of the A/C console came on, the clutch kicked in and the vents started blowing cold air! We were ready to hit the road!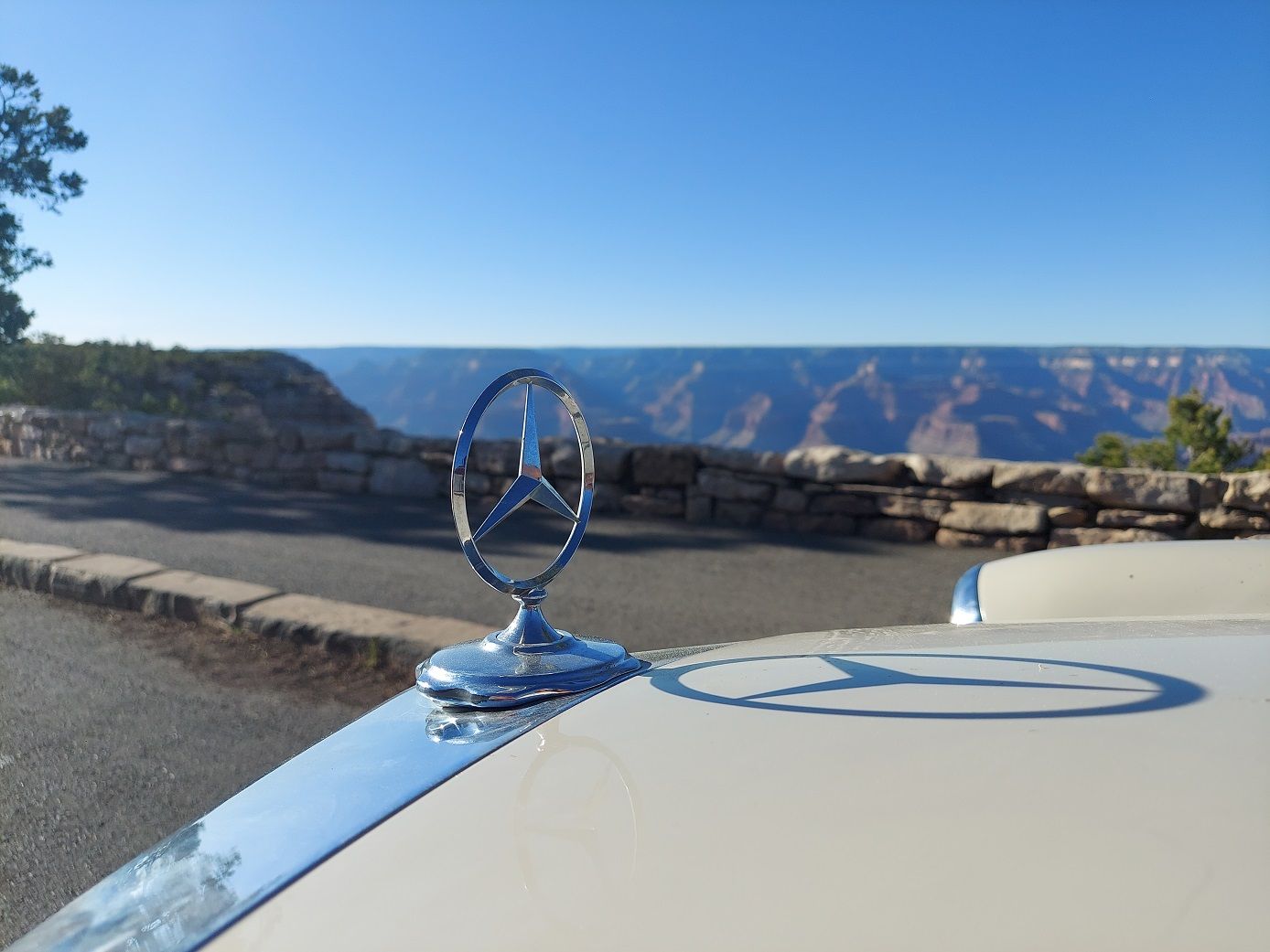 Day 1: Houston, TX to Amarillo, TX                                                                     Distance: 600 miles / 965 km
We left Houston after a two-day delay, the roads were quite empty owing to Memorial Day. We quickly got onto the expressway and were cruising comfortably at highway speed. As the day progressed and as the Texas sun started coming down on us, and with the newly fixed air conditioner on full, we noticed engine temperature climbing. We alternated stretches of driving with the A/C on at lower speeds and with the A/C off at higher speeds. This seemed to be the trend through the drive! After making a mandatory pitstop at the famous 'Collin Street Bakery' in Waco TX, we reached our hotel at midnight.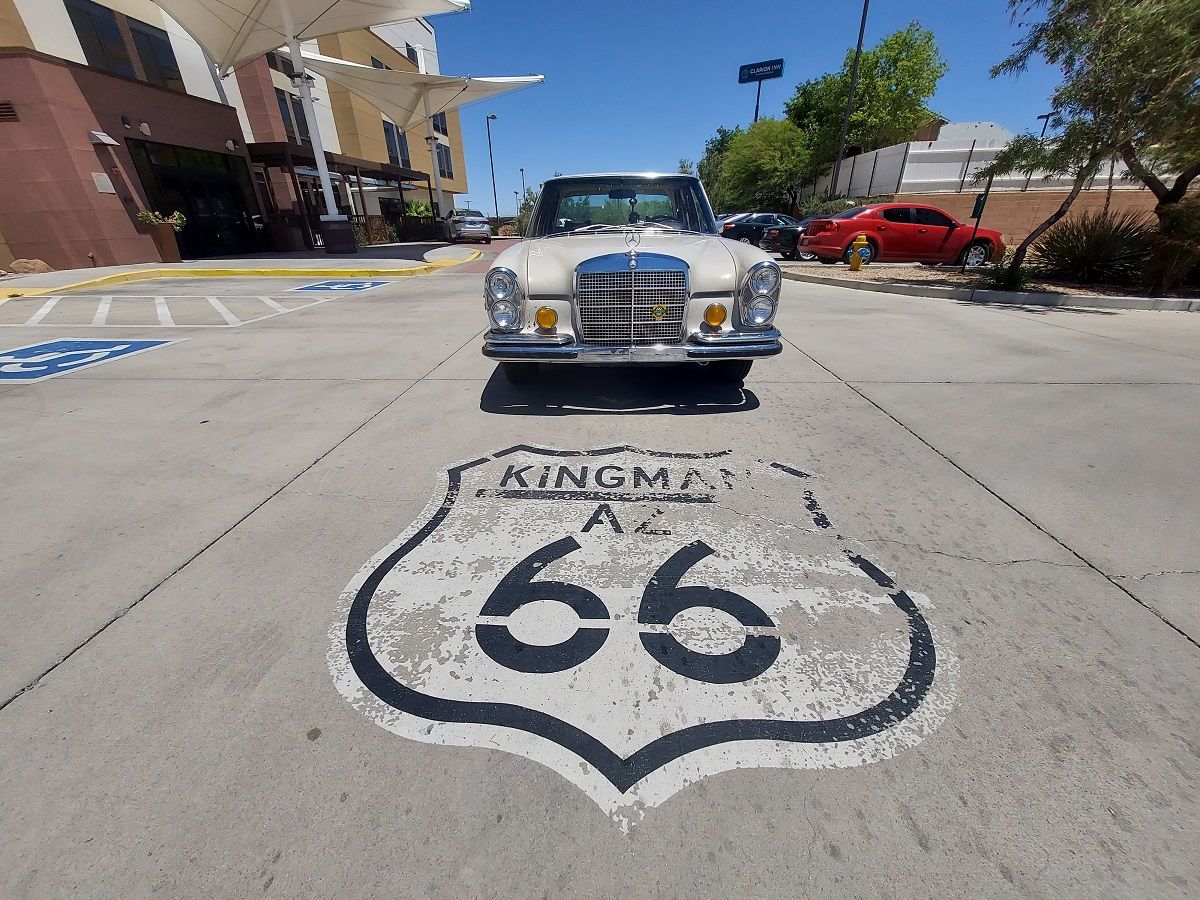 Day 2: Amarillo, TX to Flagstaff, AZ                                                                     Distance: 608 miles / 979 kms
Amarillo is a photographer's paradise with exquisite murals across the city walls. Amarillo is particularly famous for 'Cadillac Ranch'. An art installation built in the '70s using 10 Cadillacs half buried, nose down in the middle of the dirt as a tribute to the 'evolution of the Cadillac fins'. As tradition dictates, we too spray painted on them and I crossed off an item from my bucket list!
We continued to drive west as the landscape started becoming sparse. We then drove to Flagstaff AZ after stopping for a quick meal at a quintessential diner. We reached Flagstaff late, after making a detour through 'the corner in Winslow Arizona', a place made famous by the Eagles song 'Take it Easy'.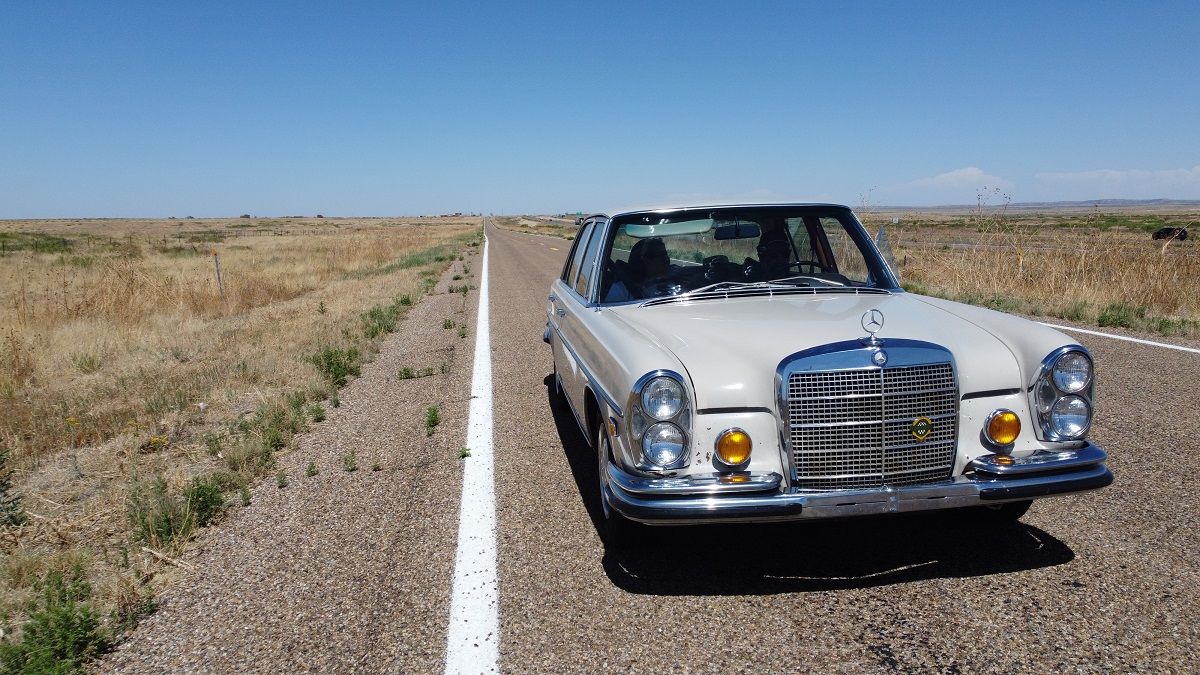 Day 3: Flagstaff, AZ to Kingman, AZ via Grand Canyon                                   Distance: 253 miles / 407 kms
Flagstaff is about an hour away from the Grand Canyon. The Grand Canyon was as beautiful as you would expect; the view points were crowded but we got great shots of the car and of ourselves against the magnificent backdrop! We left the Grand Canyon in the early evening for Kingman AZ, after crossing off yet another item on our bucket list.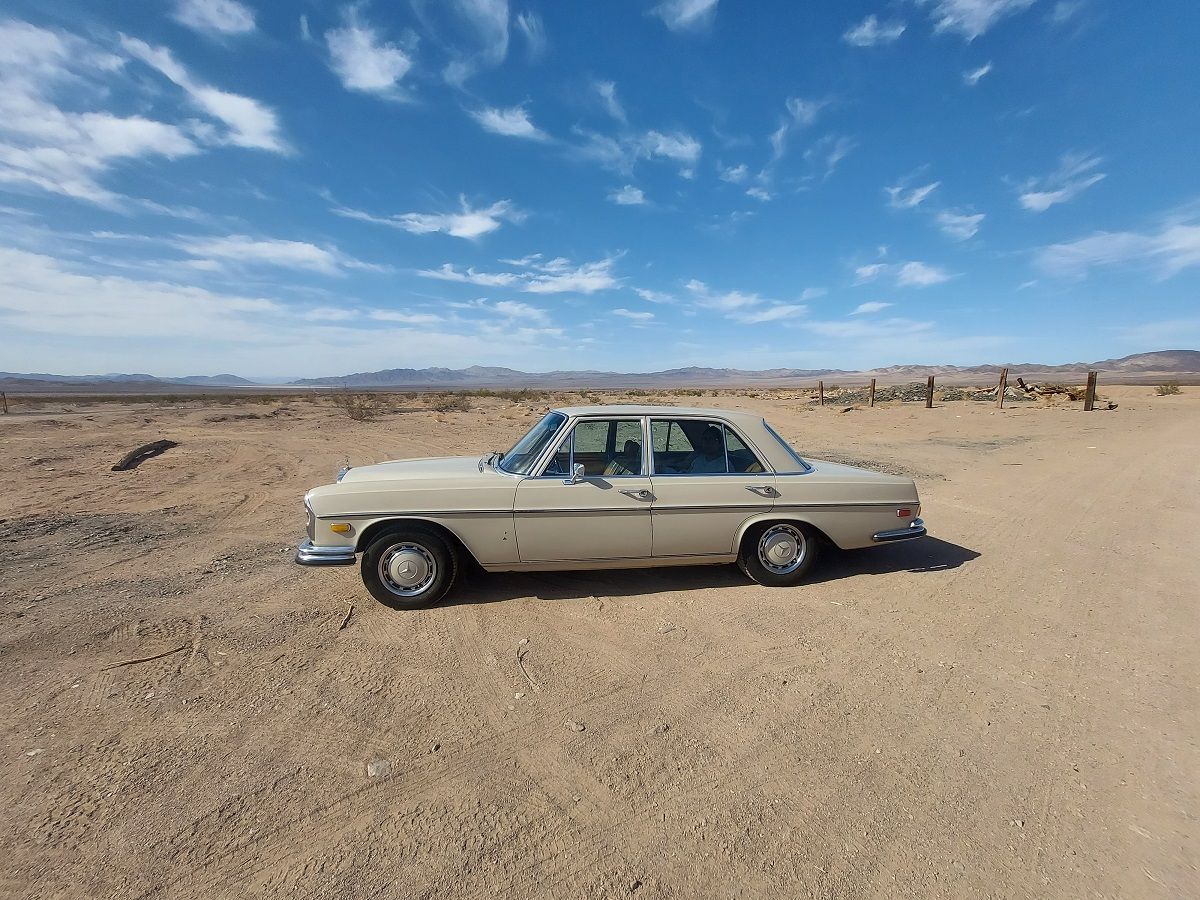 Day 4: Kingman, AZ to Bakersfield, CA                                                               Distance: 335 miles / 540 kms
Kingman is a small town on Historic Route 66. Day 4 would prove to be the toughest driving day. Enroute, the Mojave National preserve is unlike any place I've ever seen! It was my first time in a 'high desert',  hundreds of square miles of nothingness punctuated by mountains and dotted with strange plants that may have well been from another planet. We kept a keen eye on the temperature gauge as the outside temperature soared. I was scared at times; signs of civilization vanished beyond the limits of the tarmac.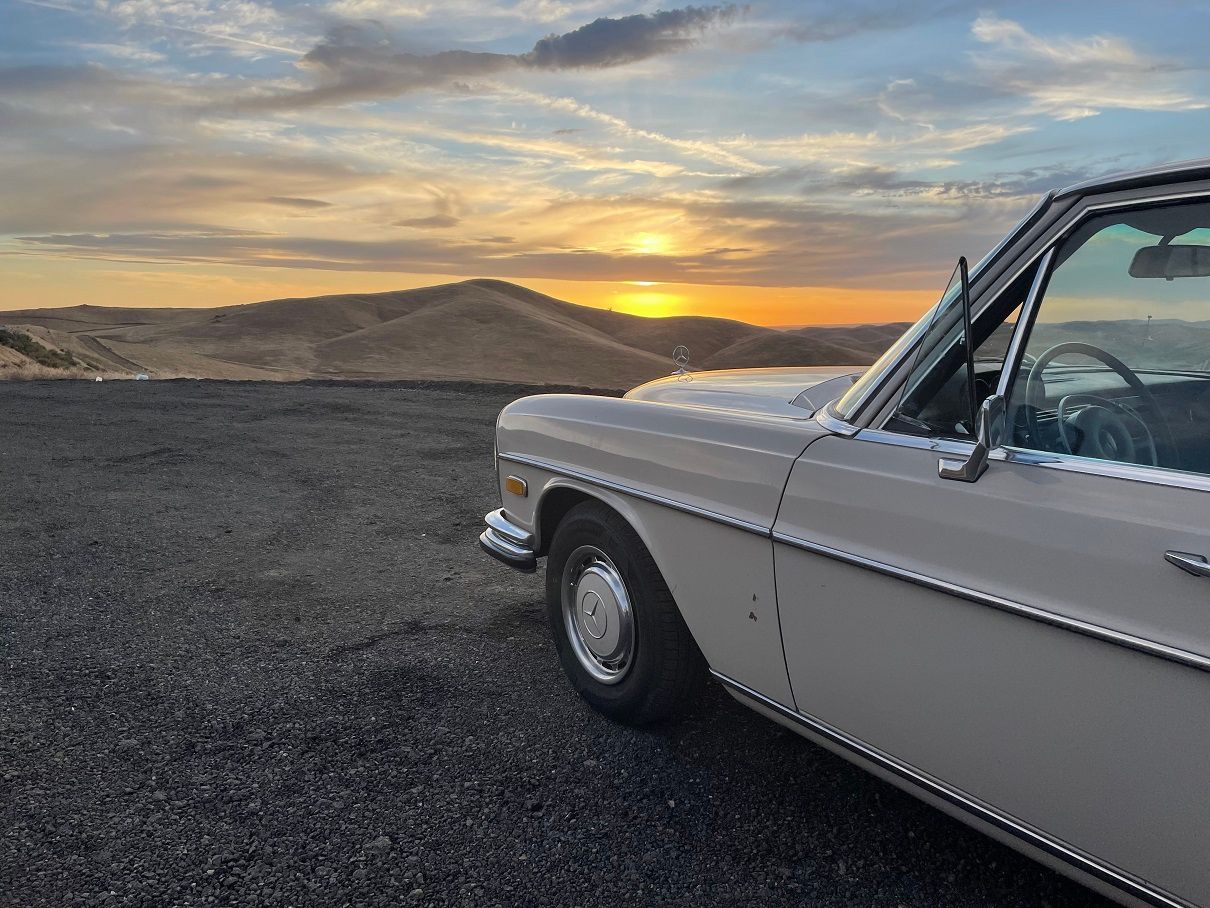 This would have been a terrible place to have your car breakdown, let alone a classic car! The cornerstone of my confidence was derived from my faith in German Engineering from a bygone era! We pushed on with our thoughts oscillating between bewilderment of nature's beauty and the fear of a possible breakdown in the middle of nowhere! Driving into Bakersfield brought relief and much needed rest.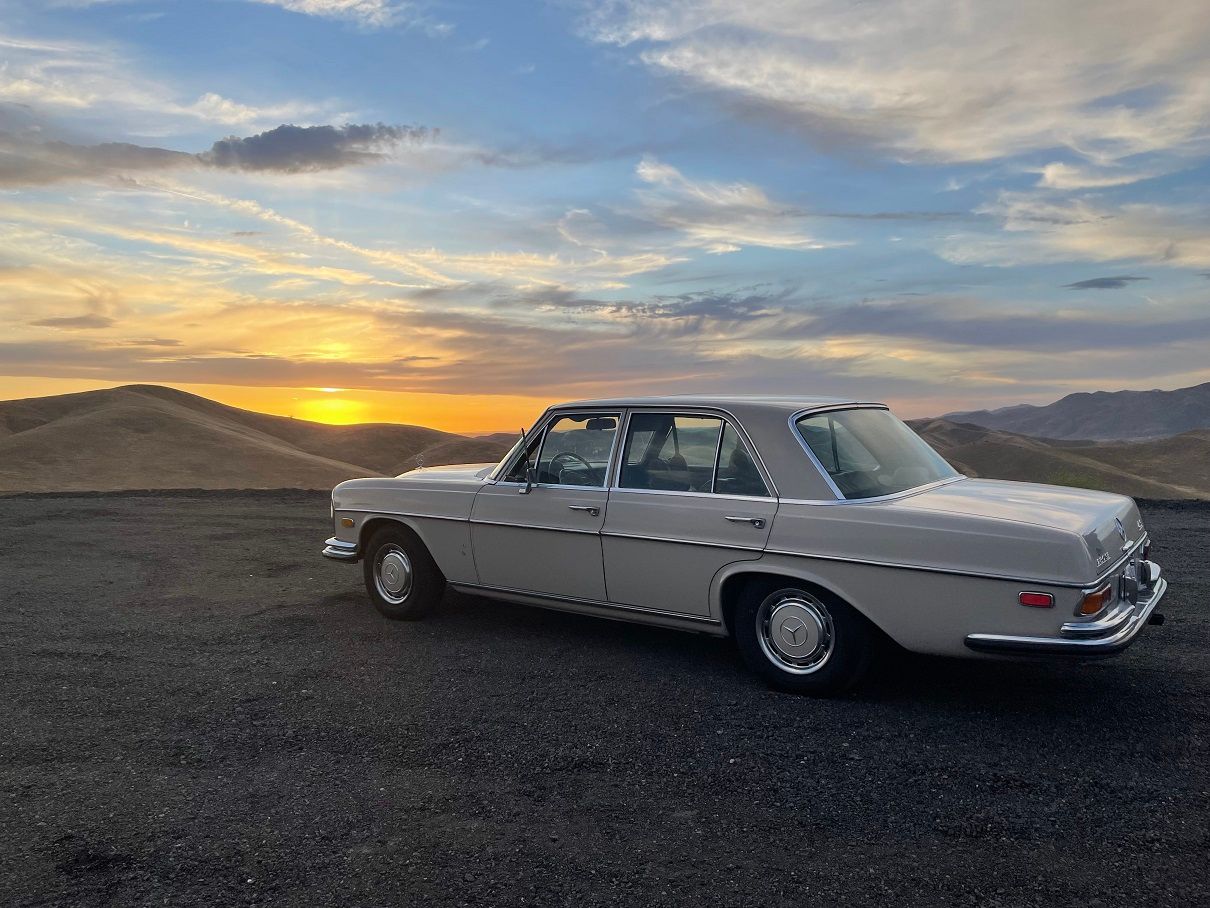 Day 5: Bakersfield, CA to Mountainview, CA                                     Distance: 253 miles / 407 kms
The worst was behind us. We were now in California, the highways soon got crowded. Except for the time when a tumbleweed rolled onto the road and smashed into the radiator, the drive was uneventful. The California landscape though was a sight for sore eyes! As we made our way into the Bay Area traffic, we got a chance to reflect on the eventful last few days.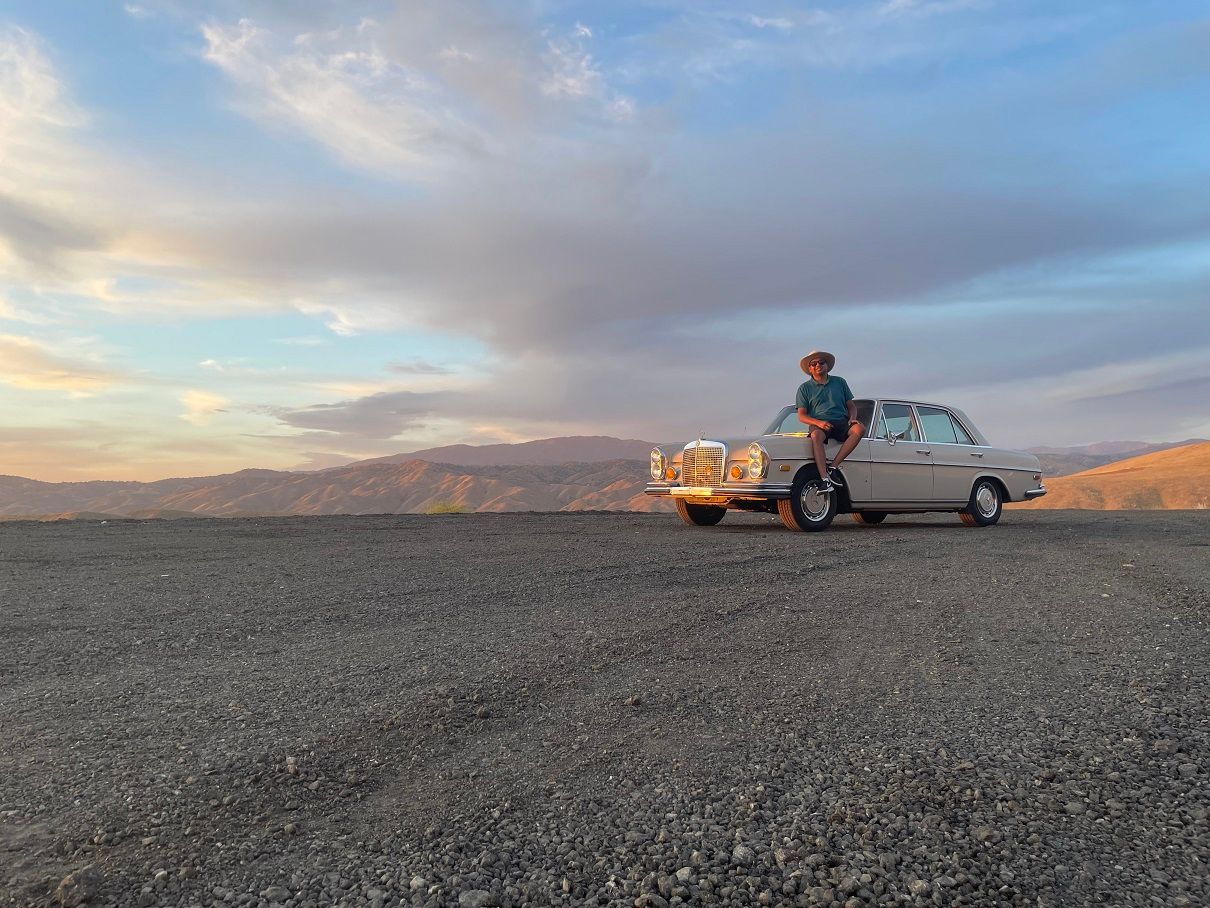 My dream of driving across America in a classic car had come true! We had driven 2,200 miles (3500km) across the Wild West into the sunset!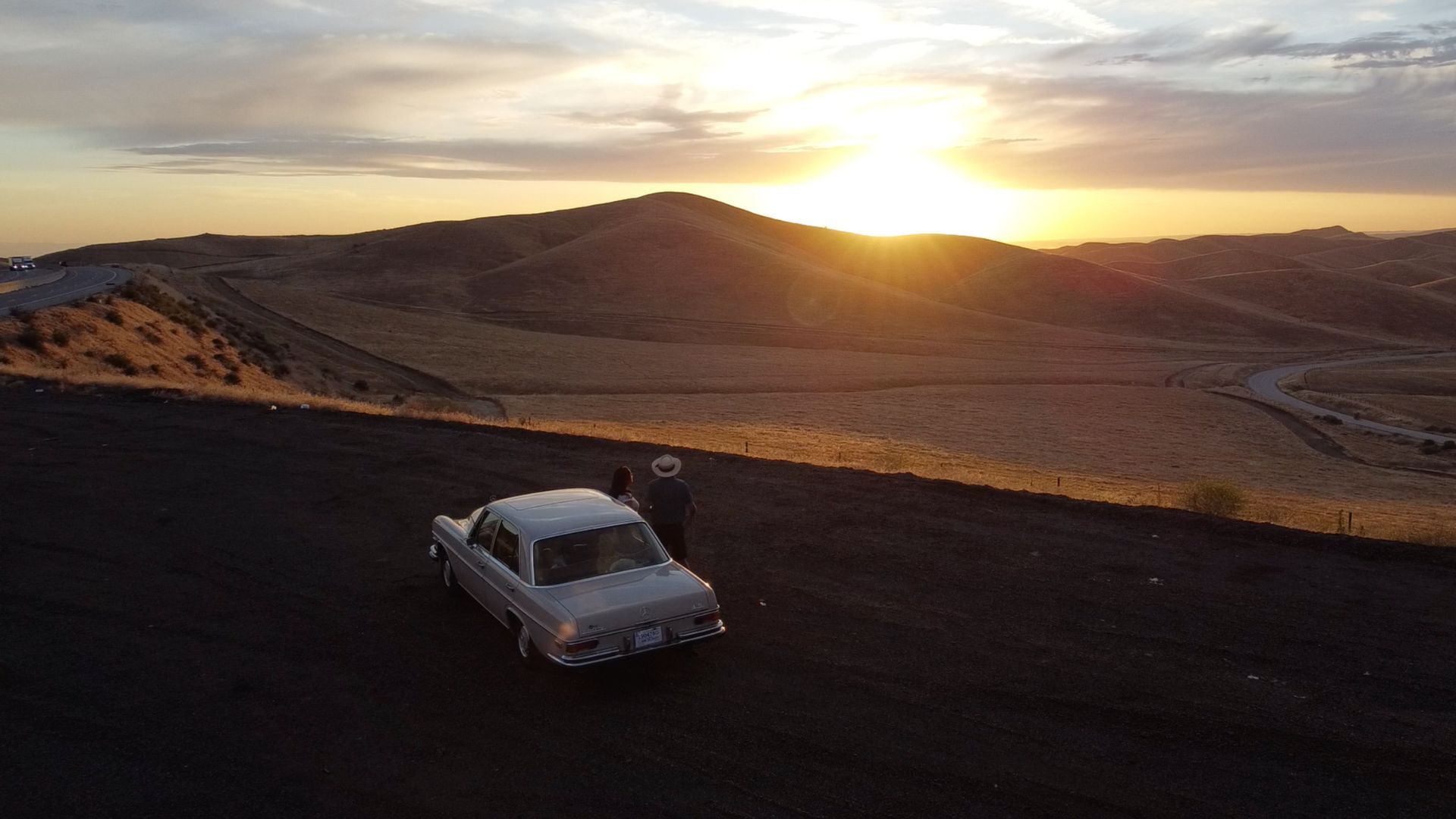 ---
---
Comments
Sign in or become a deRivaz & Ives member to join the conversation.
Just enter your email below to get a log in link.