Fausto Boscariol: The Brilliant But Hidden Design Illustrator
Images: Archivio centrale dello Stato/Stile Bertone
In the world of automotive design, world-famous names such as Giorgetto Giugiaro or Marcello Gandini are very well known. But who is Fausto Boscariol? This is a name that only true connoisseurs of automotive design may have heard of. I believe that it is time to bring Boscariol back into the consciousness of design enthusiasts. So, I jumped at the chance when the opportunity arose this autumn to visit Bocariol in Italy and interview this fascinating personality.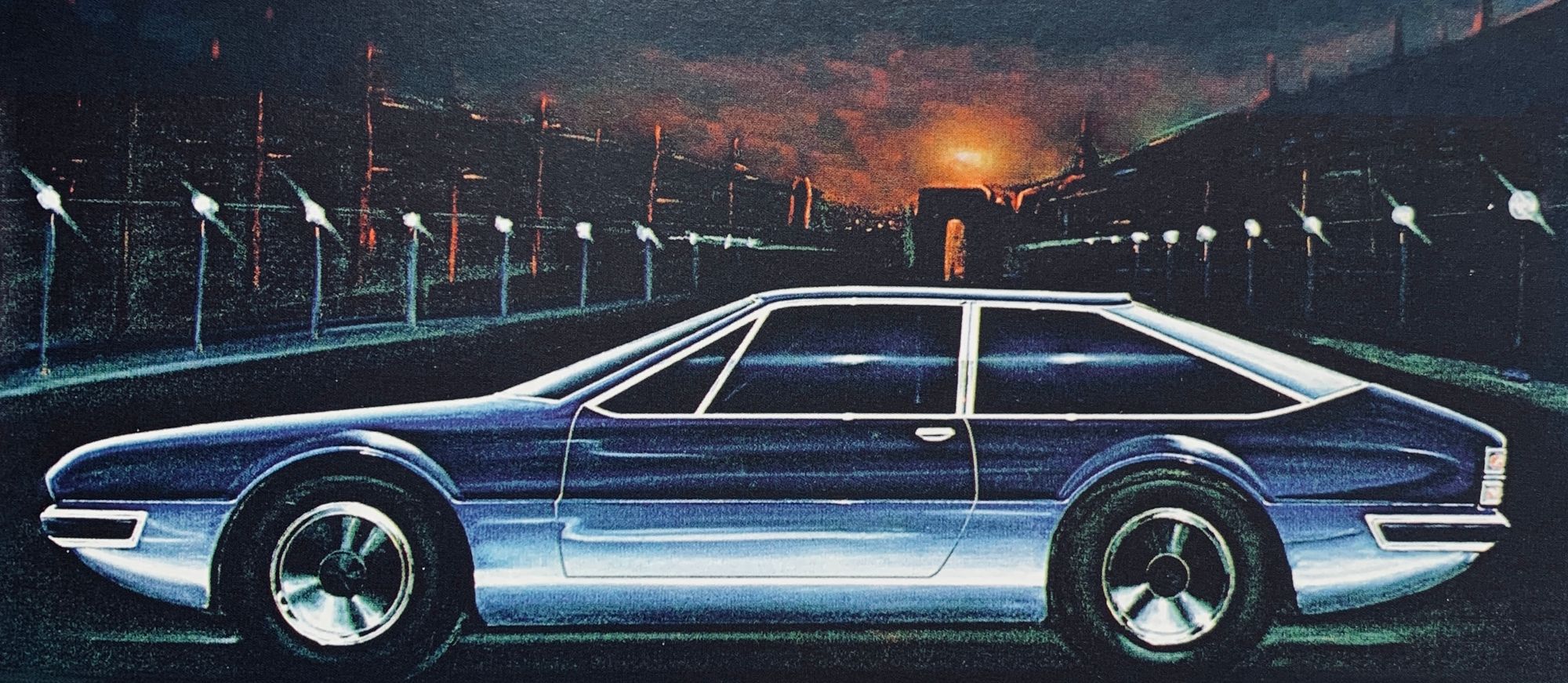 How did you become a designer?
I was born in Italy in 1947, and later we moved to France.
I don't have such good memories of my school days, because I was a very restless and lively child. Accordingly, my grades were not particularly good, which did not please my parents at all. A solution was needed. I found it in the form of a skilled trade as a car body repairer. I received the training for this at the 'College de la Carrosserie Automobile' in Paris, which lasted a total of four years. And this choice proved to be right. Thanks to this profession, I was able to get rid of my excess energy and at the same time create something constructive and beautiful. After finishing, I found a job at Peugeot, where I worked from 1966 to 1967.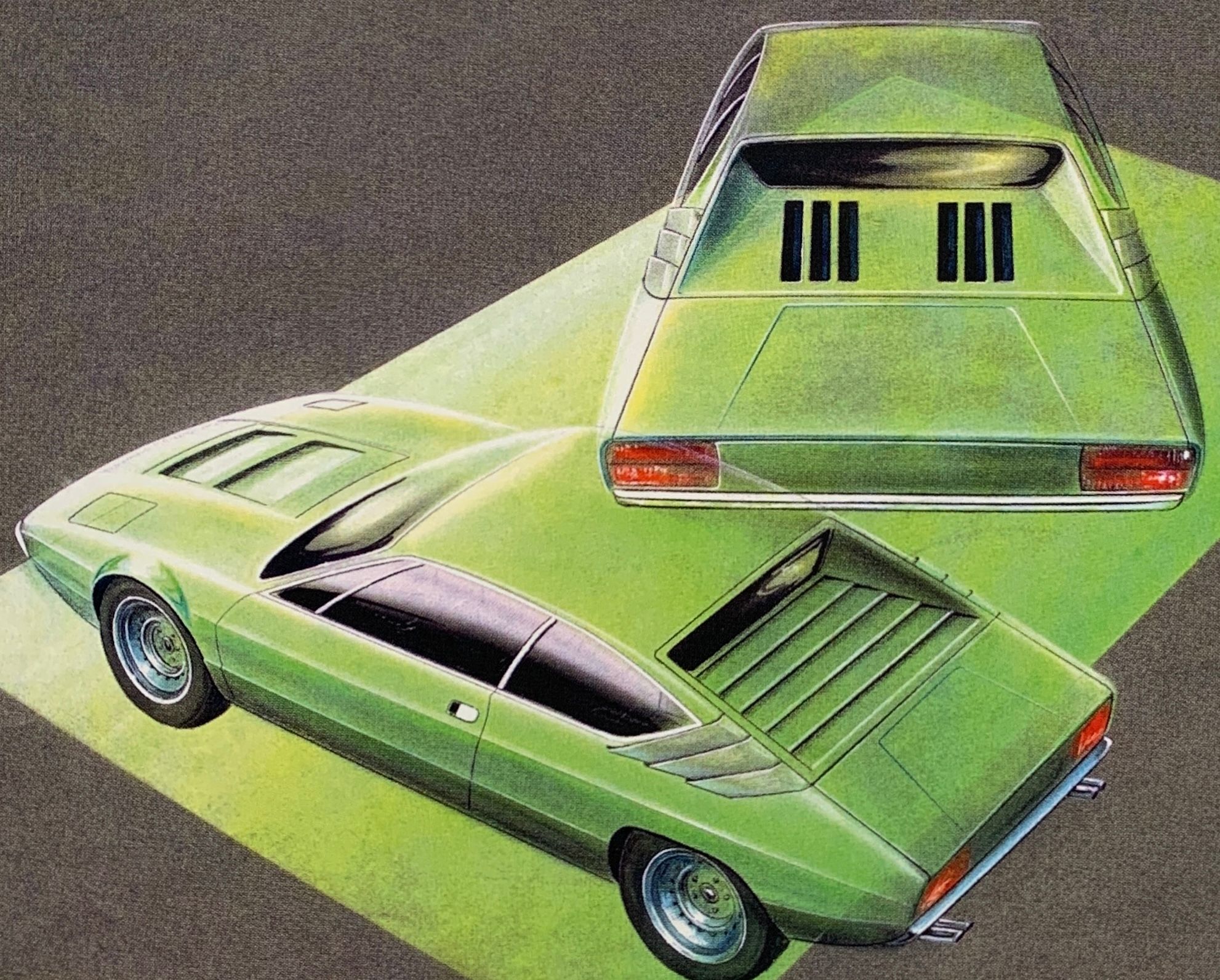 But what attracted me like magic was the Centro Style Bertone. Since I had won 2nd place in the 'Grifo d'Oro' competition with the blue model I had designed, I contacted a Bertone employee during the award ceremony in Turin and told him that I would like to work for Bertone. Unfortunately, the answer was initially a no, as they only take Italian personnel. Then when I said that I was born in Italy but live in France, they said, "Ah, in that case, you can start working in our company right away." In those days, the world was simply different than it is today...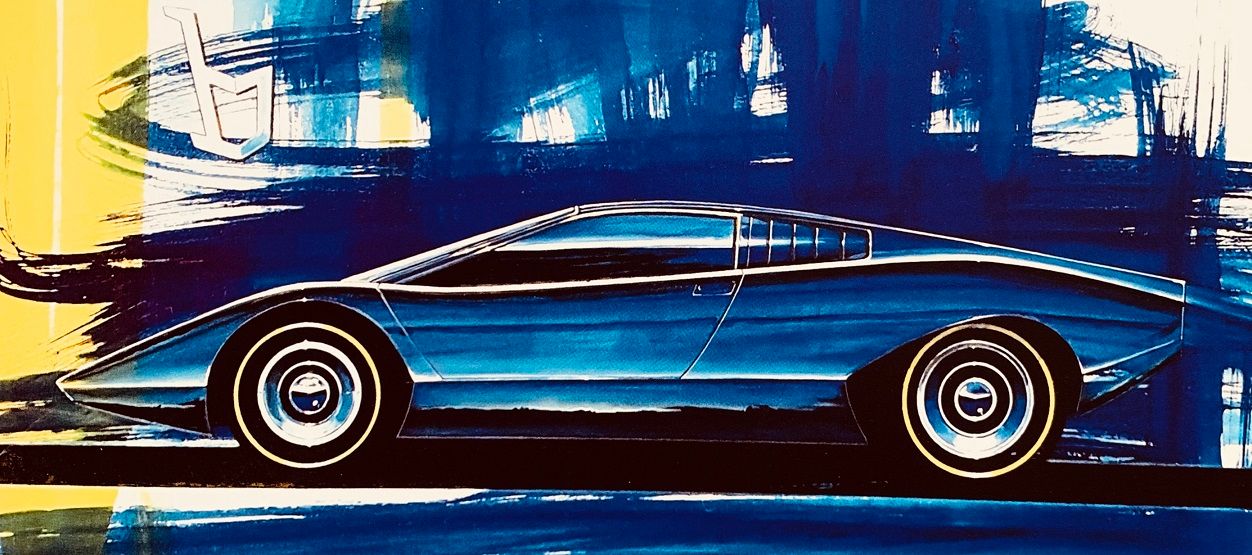 At Bertone I started working in the prototype department, where the car designs that made history were built. Thanks to my skills, I was soon able to train employees in the art of sheet metal. So, my first dream came true for me.
What was your impression of Bertone?
Very professional and well organized. You immediately felt that there is a very good atmosphere in this company. This is primarily thanks to Nuccio Bertone—a gentleman in all respects. For him, respect for others always came first. This would also shape me for the rest of my life. What always amazes me, for example, is that when Bertone went to the designers, he always knocked politely on the door and asked if he can interrupt for a moment. Incredible, isn't it? He also showed this with his style of dress: I have only ever seen Nuccio Bertone in a suit. This style also shaped the image that he wanted to have of his company—a company whose values are based on respect, discretion, and trust.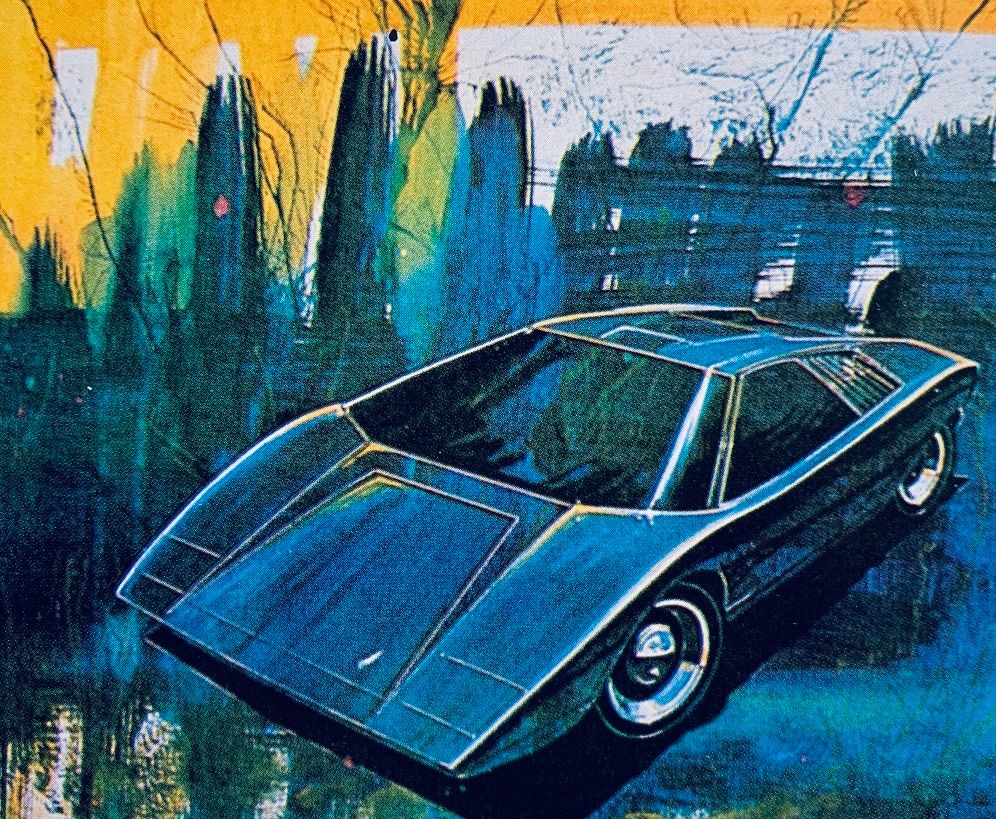 How did the collaboration with Marcello Gandini come about?
Since I worked in the prototype department, my supervisor was a very young but, nevertheless, respectful person—Marcello Gandini. At that time, he was still totally unknown. But you immediately noticed that he was something special. He was never a man of big words; on the contrary, rather very shy by nature and yet clear in his communication. When Gandini gave us an order and later examined it, we coachbuilders only had to concentrate on his facial expression and then we knew exactly whether we had hit the shape of the coach or not. No words were needed, his look was enough. In my eyes, Gandini is a genius, as he later proved with his revolutionary designs.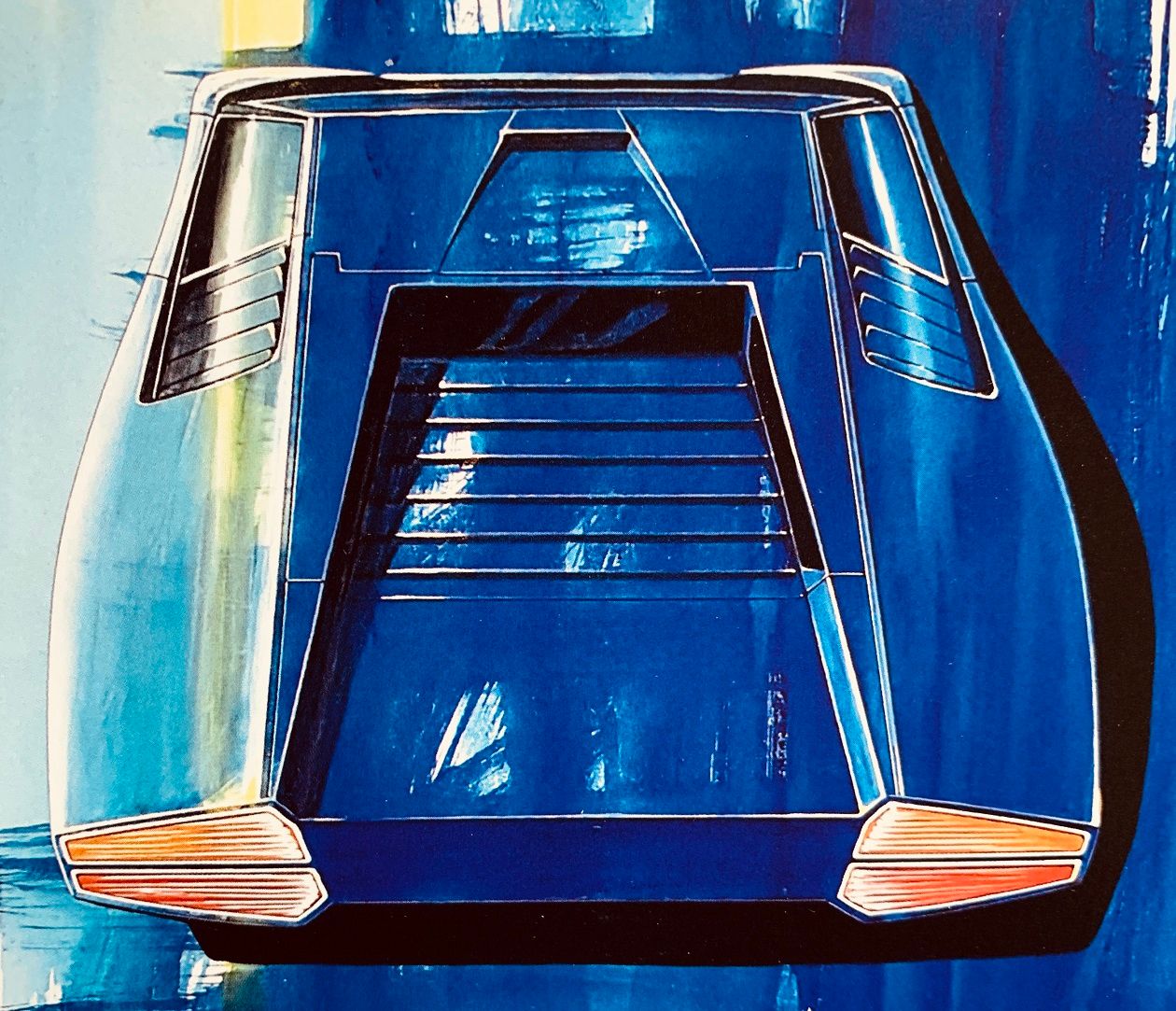 How did they get on the design team?
I was always fascinated by the designs and construction drawings of designers like Giugiaro or Gandini. So, I would sneak into their studios when they weren't there and start copying their designs. One day, when I had a few finished designs, I plucked up my courage and showed them to Gandini. He took one look at them and said, "They look very good, you can go right ahead with such illustrations"; from one day to the next I became part of the design team of four, consisting of Marcello Gandini, Eugenio Pagliano, Arrigo Gallizio and me! Imagine that! Today that would be impossible. And this small team of four was responsible for all of Bertone's designs.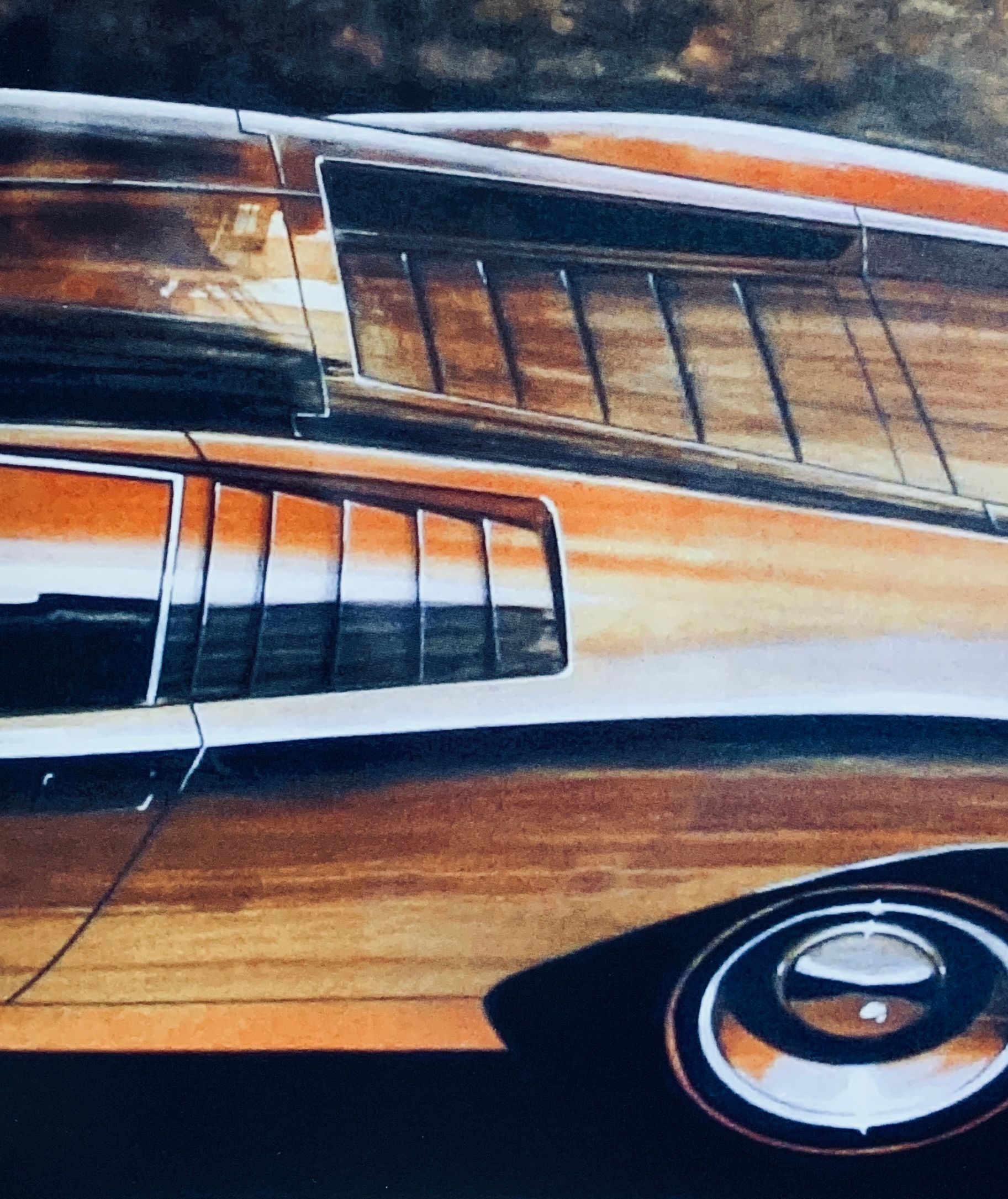 How was the collaboration between Nuccio and his designers?
At Bertone, design always came first. Technology had to be subordinate to it. But at that time, designers were also technicians and therefore had to bring a lot of technical understanding with them, whether a design was technically feasible or not. Because design was at the center of everything, Gandini had very great freedom. Bertone gave his designers full confidence—although this often represented a great risk...because you never knew in advance whether a design would be a success. But here again, Bertone's incredible instinct comes into play. And this instinct was always reliable.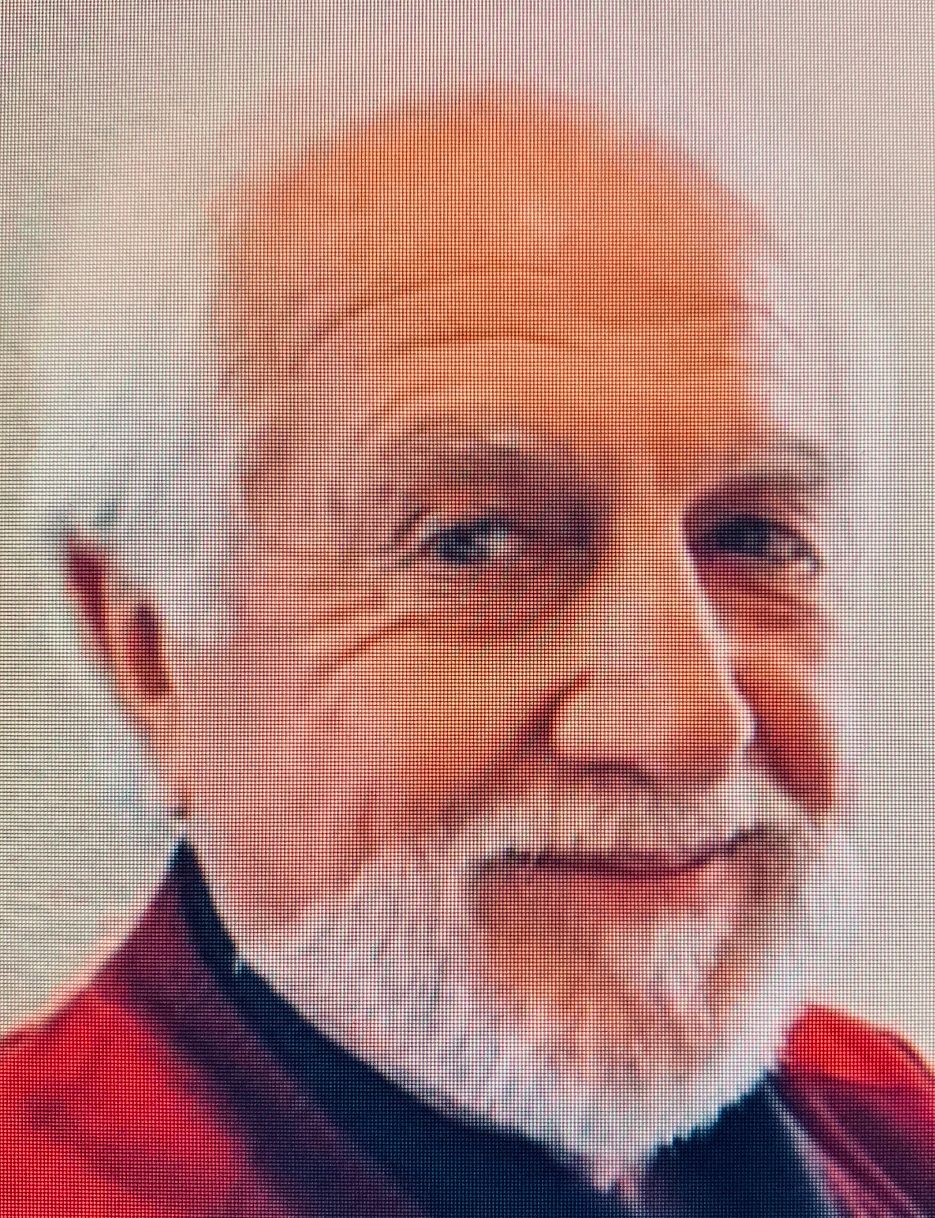 Before that—in 1965—this unmistakable instinct also prompted Bertone to hire, for example, a hitherto completely unknown Gandini, with no track record worth mentioning, as the new chief designer. It was not Bertone's head that decided, but his nose!
How did Bertone and Gandini work together?
Very well. There was very little criticism from Bertone towards Gandini, because with Gandini he had a talent in his company that made the Bertone brand shine worldwide. But I remember how Bertone didn't like the curved glass on the window glass of the Miura maquette, so he had it straightened out again when Gandini was not in the house. In the end, however, Gandini got his way. That's why the Miura has curved windows.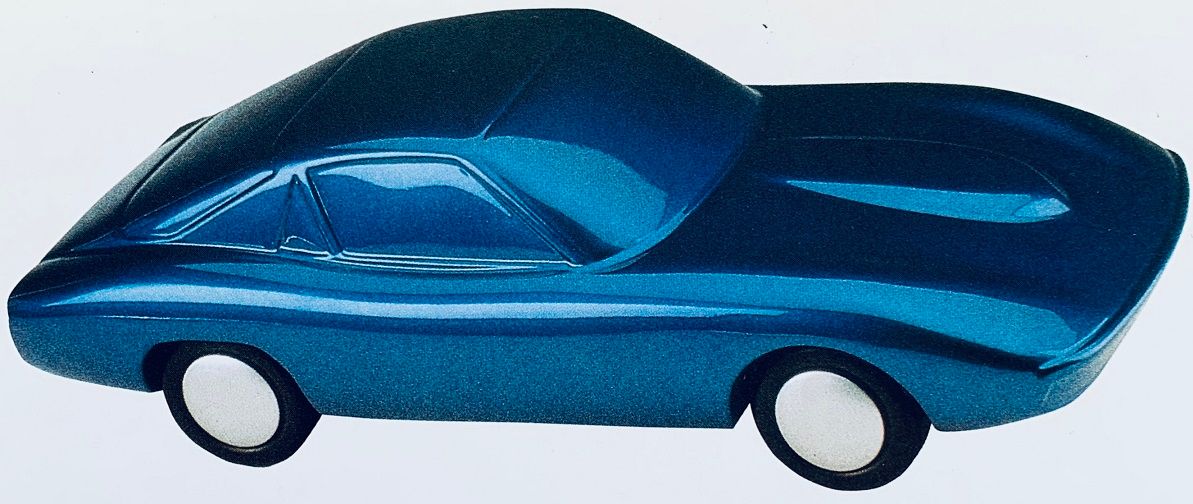 How did they work together with Gandini?
My responsibility was to transform Gandini's technical drawings into dynamic, emotionally charged illustrations for the journalists. Gandini did not like this kind of work because it took too much time and was not necessary from a technical point of view. For me, this illusion offered the opportunity to combine my technical and artistic skills—and to do so with total freedom. I created various illustrations of Bertone show cars, such as Lancia Stratos, BMW Garmisch or the Lamborghini Countach. The illustrations were unique in their kind, combining wild colors with technically sophisticated carrosserie designs. I always started with the car first and added the background in a second step. Of course, I signed my works.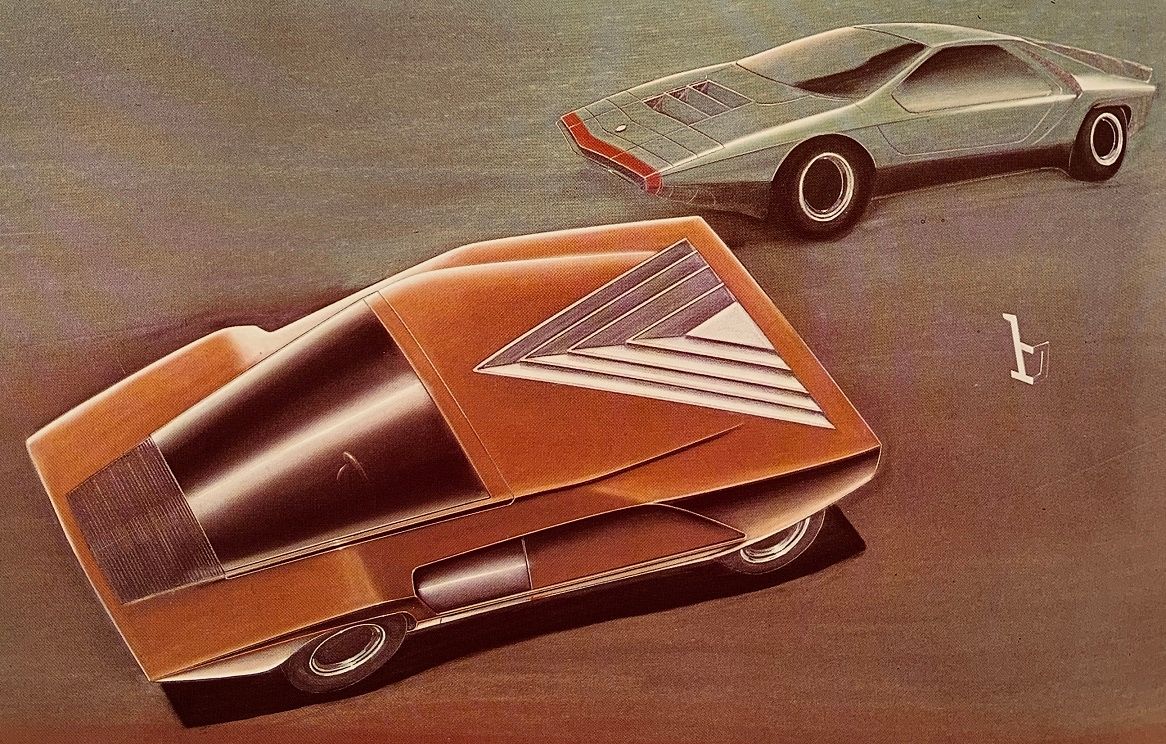 But Bertone made sure that the signature was not visible on the press photos that were later produced from them. The author of the illustrations was therefore always Bertone. The reason for this step was that Bertone disliked the fact that Giugiaro—Gandini's predecessor at Bertone—always signed his illustrations. Over the years, Giugiaro became more and more famous. Bertone risked being pushed into the background. This led to the decision that after the Giugiaro era, designers were no longer allowed to sign their works—or at least the signatures were not allowed to be visible in press photos.
What are you particularly proud of when you think of your time at Bertone?
This is the fact of having been part of an incredibly creative design team. Without even knowing it, we helped to shape the image of the Bertone brand with our extreme show cars and the style of the illustration. At the time, we seemed to be something commonplace.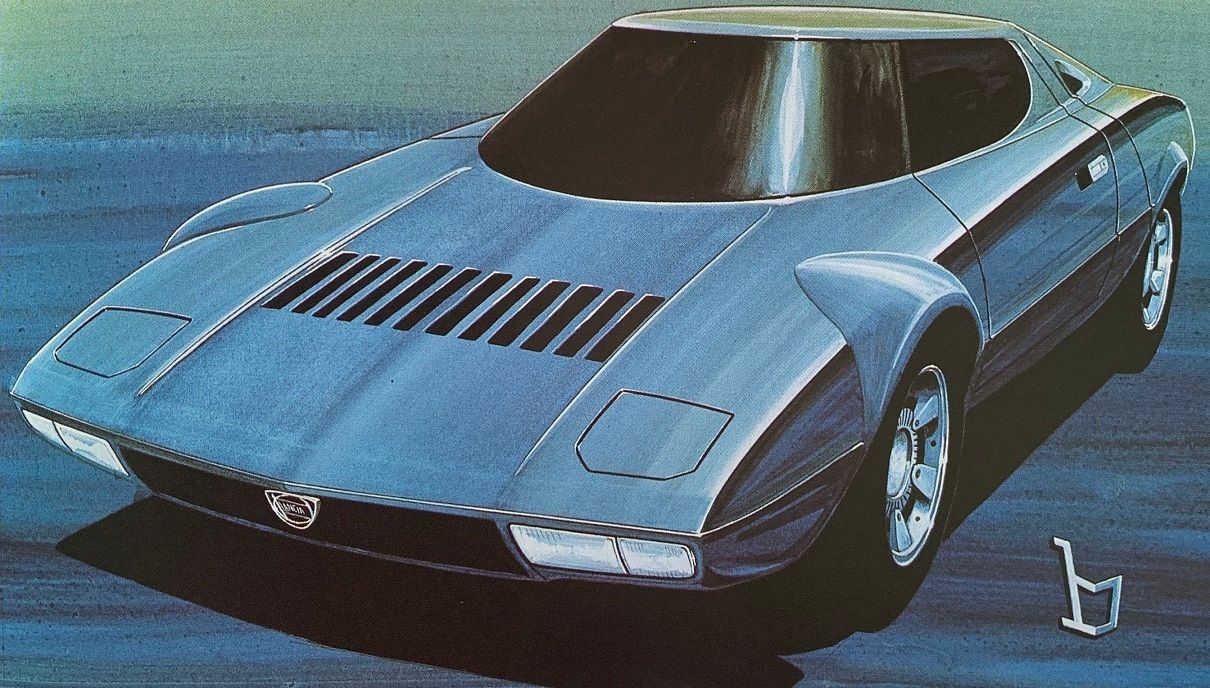 From today's perspective, I have to say it was something very special that will never be repeated—a gift for life.
What happened after your phase with Bertone?
From 1974 I was self-employed. As I had just finished building a house for my family, I wanted to have my new center of life there. But since there was no automobile industry in the area—unlike in Turin—my field of activity automatically expanded into other areas of industrial design, be it public transport, the furniture, or the cleaning industry. I also became active in the teaching sector. I was able to let off steam in all kinds of areas with my lively personality.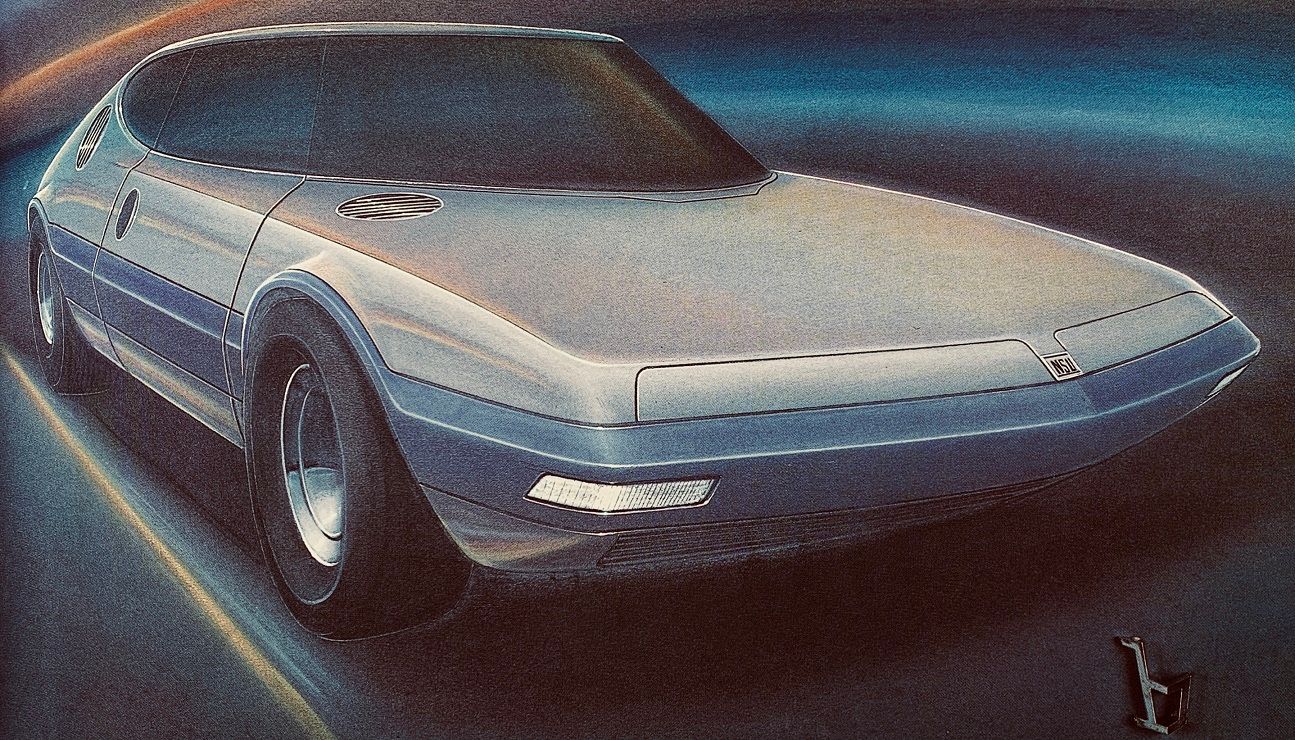 I have always had the greatest satisfaction when I have found a holistic solution to a problem by means of design, combining the practical with the beautiful, and making life more pleasant for the user of the product. That has always been my passion. To be paid for it is the icing on the cake. When I look back, I am proud of what I have achieved. And that I was able to pass on my knowledge to my students as well as impart values.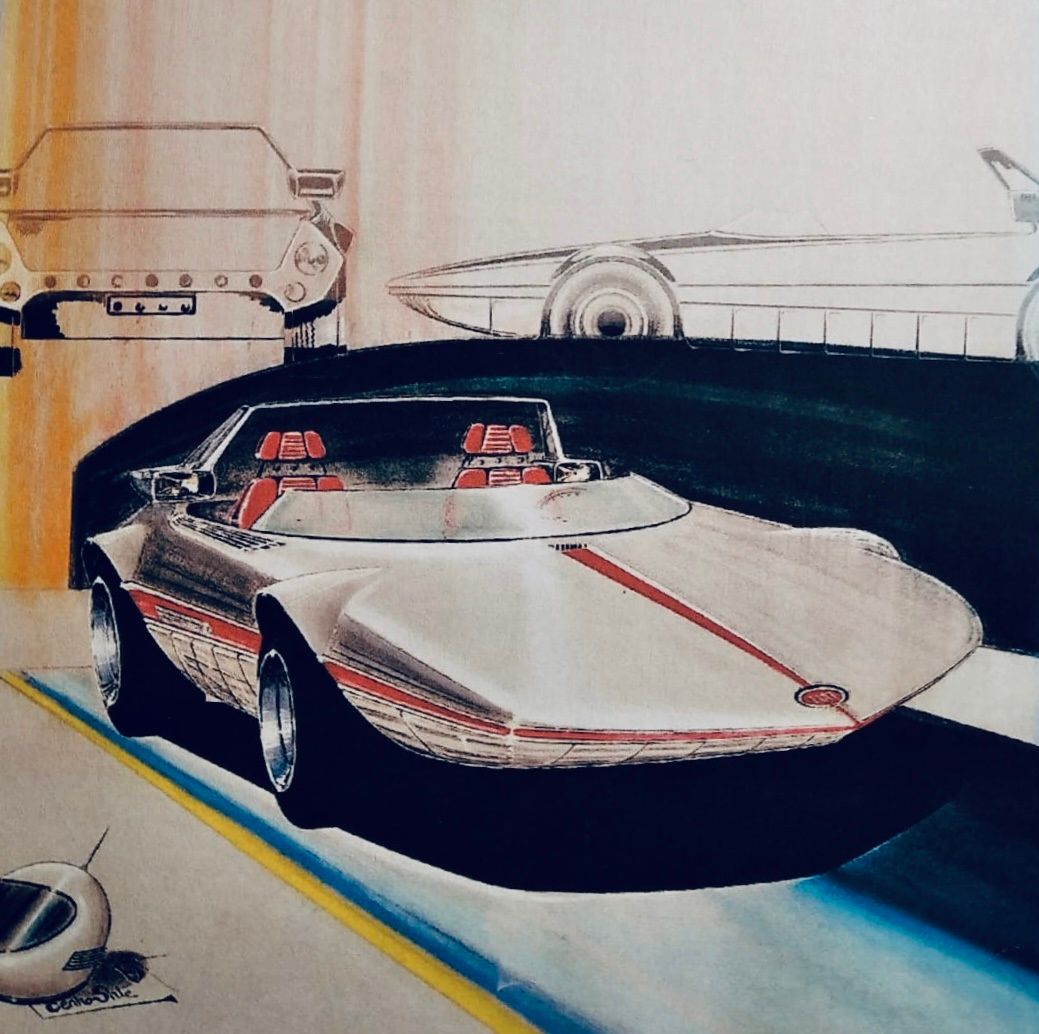 Values like respect, trust, or punctuality. I learnt them myself from Bertone. They have shaped me throughout my life. I am deeply convinced that these are central in the life of every designer—besides the talent for design, of course!
PS: In the book 'Lamborghini: At the Cutting Edge of Design' you will find several illustrations by Fausto Boscariol, as well as a poster-style fold-out illustration of the Countach LP500 prototype: https://www.daltonwatson.com/Lamborghini-At-the-Cutting-Edge-of-Design-p/lamborghini.htm
---
---
Comments
Sign in or become a deRivaz & Ives member to join the conversation.
Just enter your email below to get a log in link.