Figoni on Delahaye: A Book Review
Images: Dalton Watson Fine Books
The coachbuilding firm that Joseph Figoni created (and which Ovidio Falaschi joined later) was one of the greatest of all the famous French carrosseries from the inter-War years. Figoni designed and built a whole host of bodies on similar chassis, refining and improving each iteration until Figoni et Falaschi completed some of the most beautiful automobiles from the pre-War era.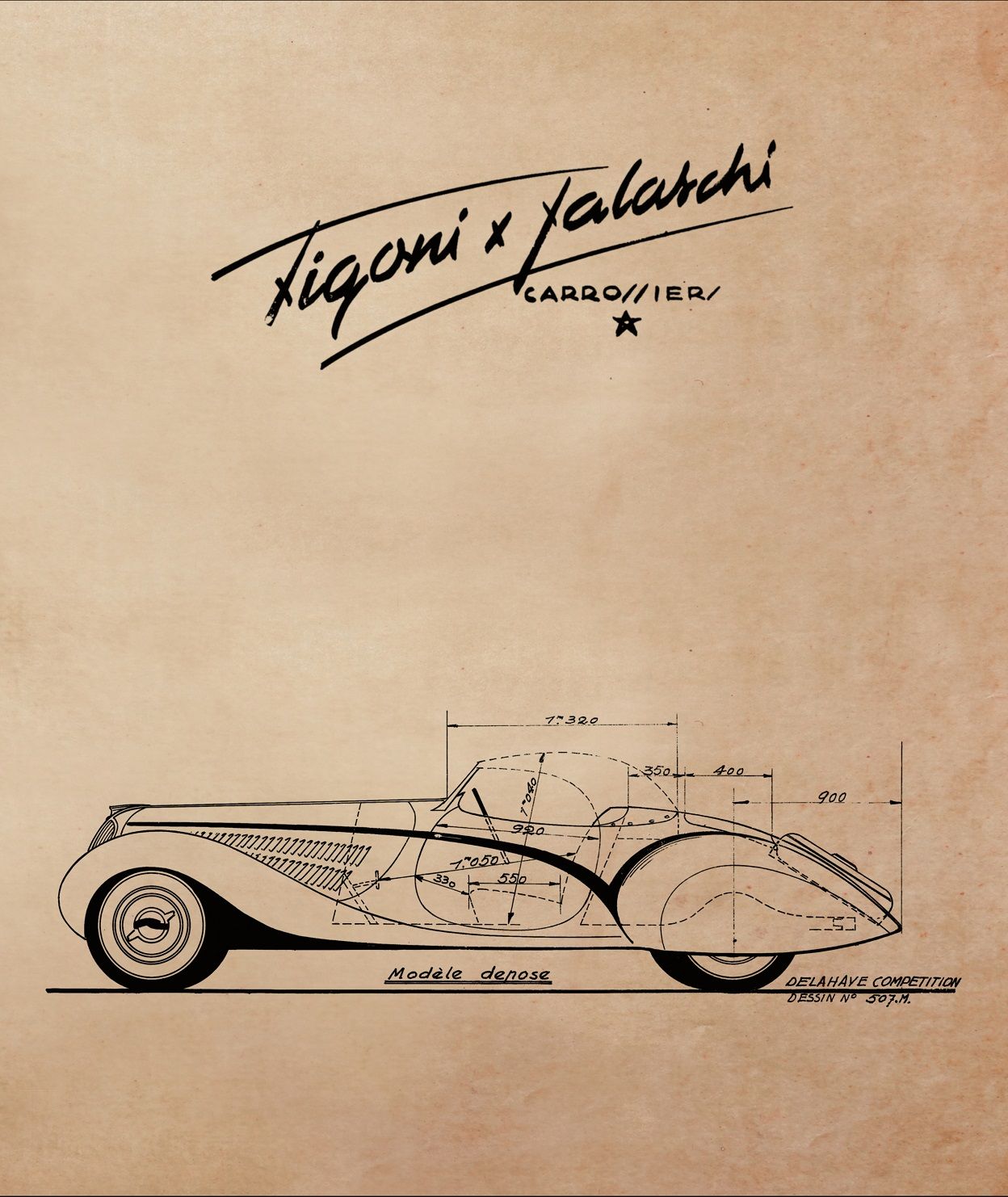 And it was not just stylish, elegant bodies for marques like Ballot, Bugatti, Delage, Delahaye and Talbot Lago, but also purposeful racers like the Alfa Romeo 8C 2300 that, with Luigi Chinetti, Raymond Sommer and Tazio Nuvolari went on to win the 24 Hours of Le Mans in 1932 and again in 1933. In fact, the successive victories at Le Mans made Figoni a world-renowned coachbuilder.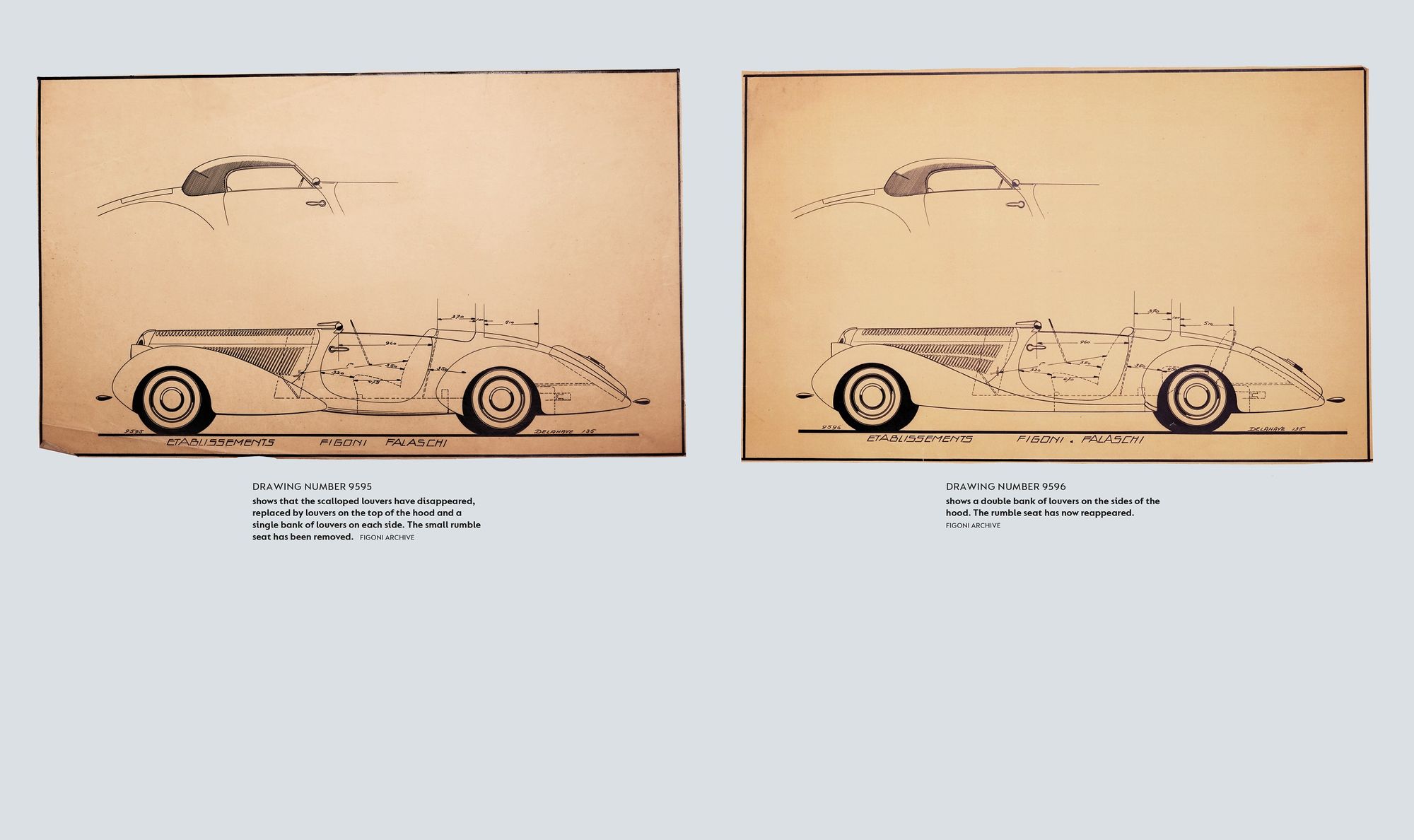 But perhaps the most famous of all the Figoni creations were the cars that he designed and coachbuilt on Delahaye chassis. Arguably one of the most prestigious and flamboyant of all the French carmakers from the first part of the 20th century, Delahaye's powerful and sporty chassis were converted into some of the most beautiful bolides ever by Joseph Figoni and his coachbuilding enterprise. Reason enough why not just one, but two books exist on the Delahayes that Figoni clothed.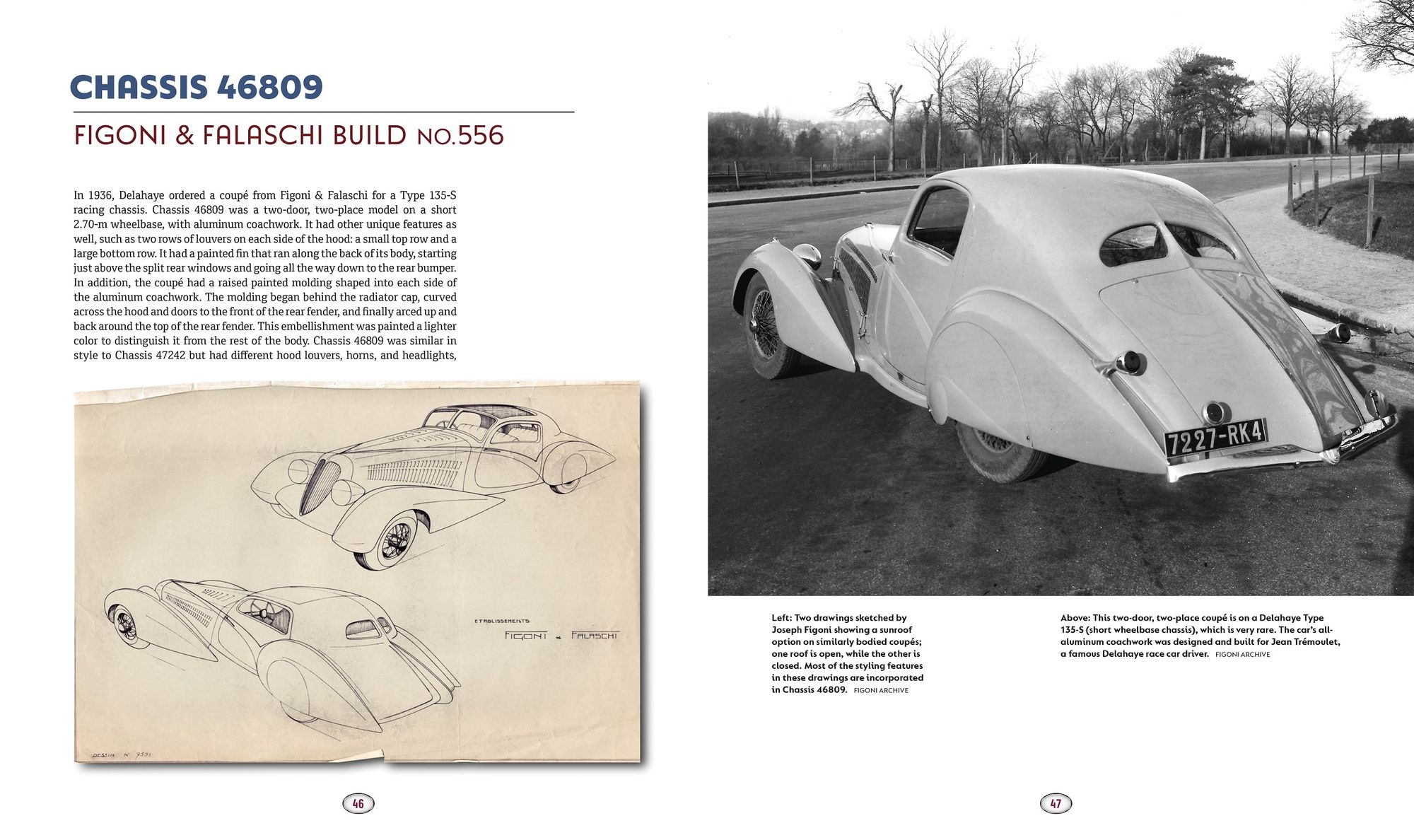 Figoni & Delaheye, la haute couture automobile: 1934 – 1954 by our good friend Jean-Paul Tissot is an excellent book that details most of the finest Delahayes bodied by Figoni et Falaschi. And one would have thought that there wouldn't be room or scope for any other… and then along comes Figoni on Delahaye, by another good friend Richard Adatto, published by the highly reputed publishing house of Dalton Watson Fine Books (yes, that's my publishing house too, so the effusive praise:), and one realises that there is more than room/scope for the second one.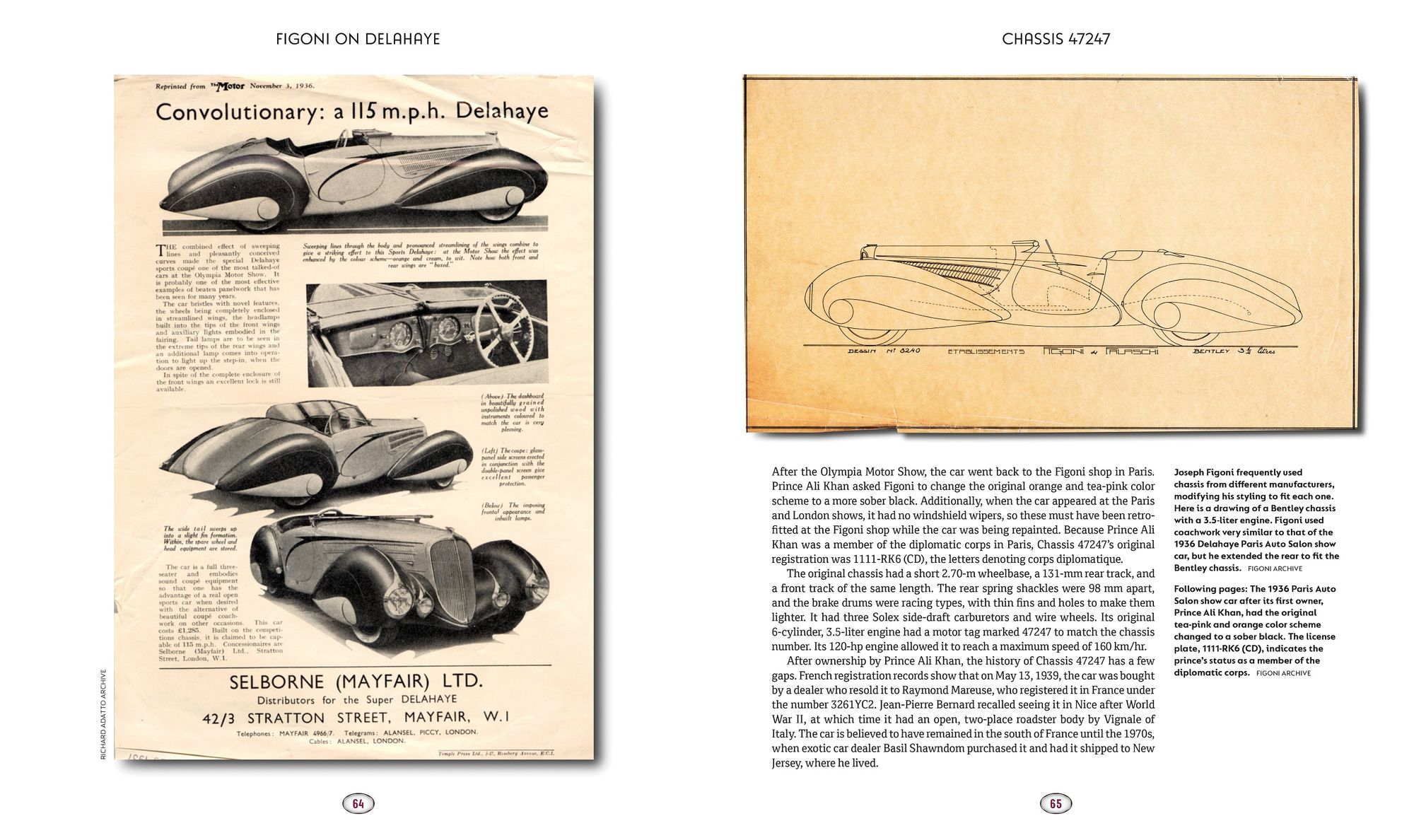 It's a bit like having a good top quality French restaurant in the neighbourhood, a Paul Bocuse, and along comes an Alain Ducasse haute cuisine restaurant, and we not only have choice, but the desire to try both out. If you can afford it…
Which may be the only gripe—Richard's book is a pricey €240, or Rs 21,000—but believe you me, it's worth every penny, as it is lavishly produced, and the information is additional to, and in several cases different from, Jean-Paul's book. Moreover, Figoni on Delahaye features several illustrations and original drawings from Joseph Figoni and Figoni et Falaschi, as well as newer information on many of the cars. The extensive usage of original drawings is reflected in the cover, which one found enchanting.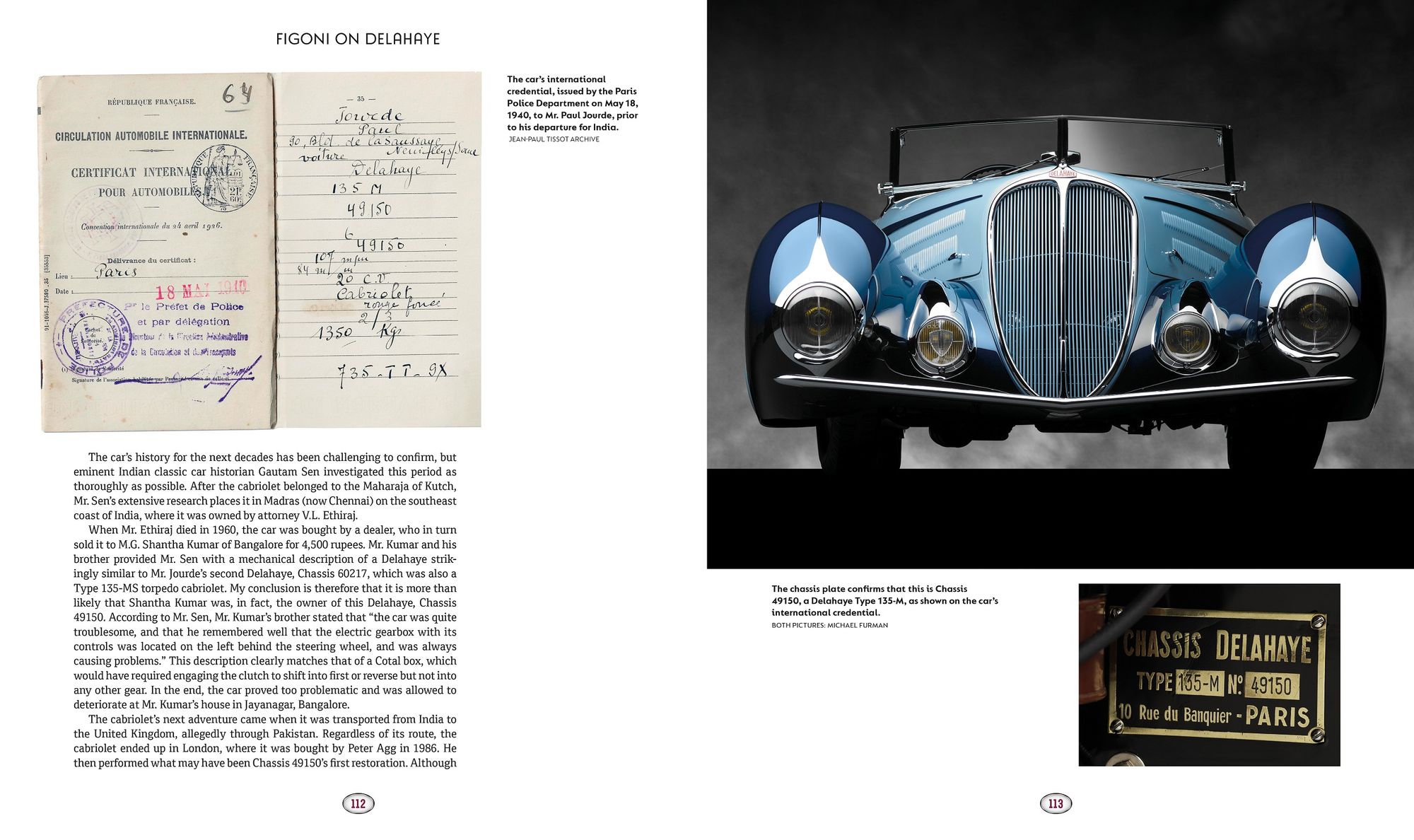 Most importantly, two of the three Figoni-bodied Delahayes that came to India, are extensively featured, and there is some interesting new information on the light blue/dark blue Delahaye 135 (chassis # 49150) owned by Merle and (late) Peter Mullin, which makes this book worthwhile for Indian aficionados of pre-War cars.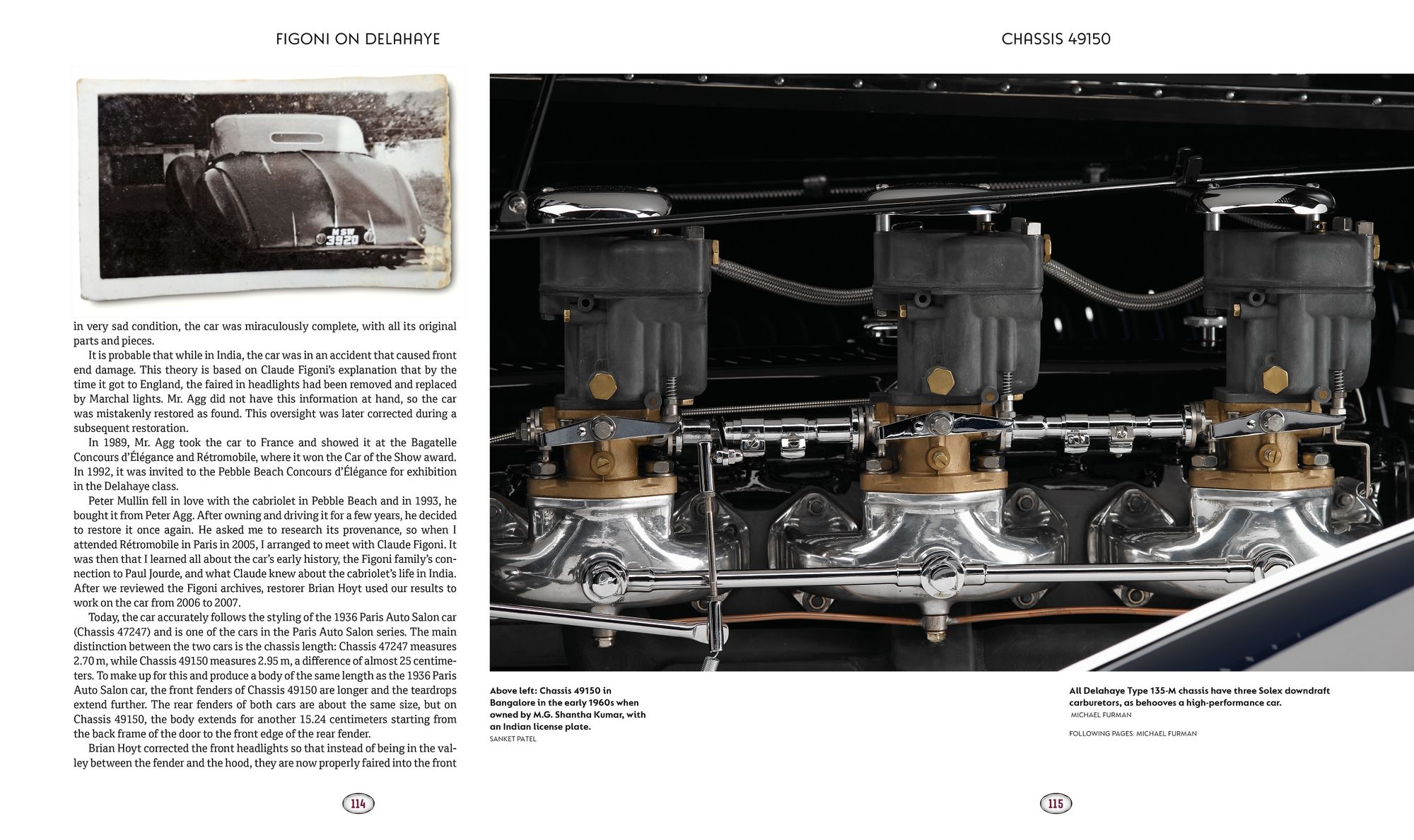 In fact, deRivaz & Ives contributing lensman Sanket Patel contributed by photographing the photograph that provides evidence that this particular Delahaye had spent several years in Bangalore and was owned by M G Shantha Kumar through the 1960s and 1970s.
The other Delahaye 135 (chassis # 60217), the one in the long-term ownership of Dalip Singh, in Jodhpur (Delahaye 135MS: The Most Beautiful Historic Car In India? (derivaz-ives.com), gets extensive coverage too, with astounding Makarand Baokar images splashing the pages.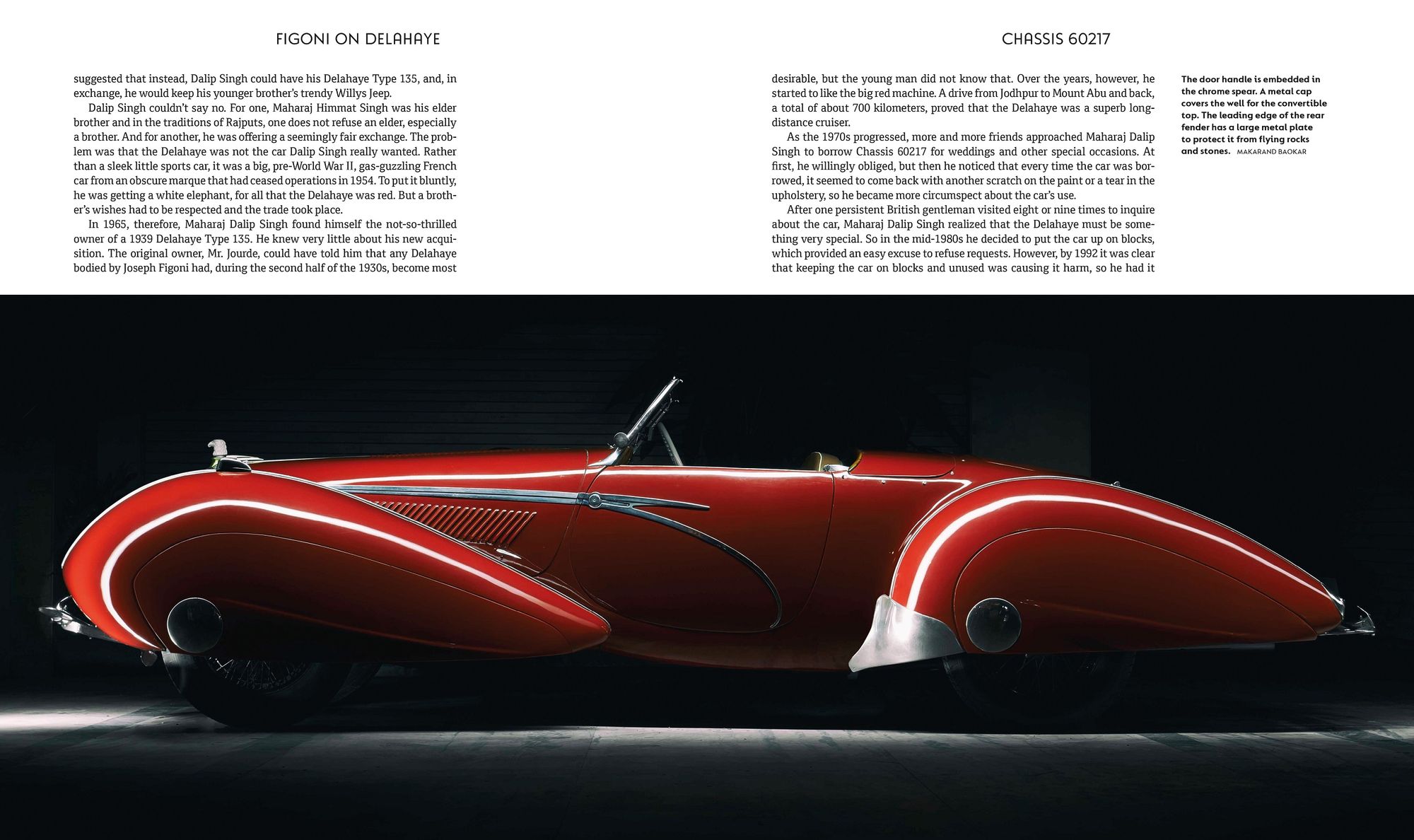 The third Figoni Delahaye, the 175 acquired by the Maharaja of Mysore (The Mysore Maharaja Delahaye That Elton John Owned—Part 1 (derivaz-ives.com) was not included in the book as it had been modified extensively.
With quality photography by Michael Furman, and excellent editing by Diana Meredith, Richard Adatto's latest book is another masterpiece, and worth getting hold of for the sheer quality of images, illustrations, information, and aesthetics on two of the greatest automotive names ever.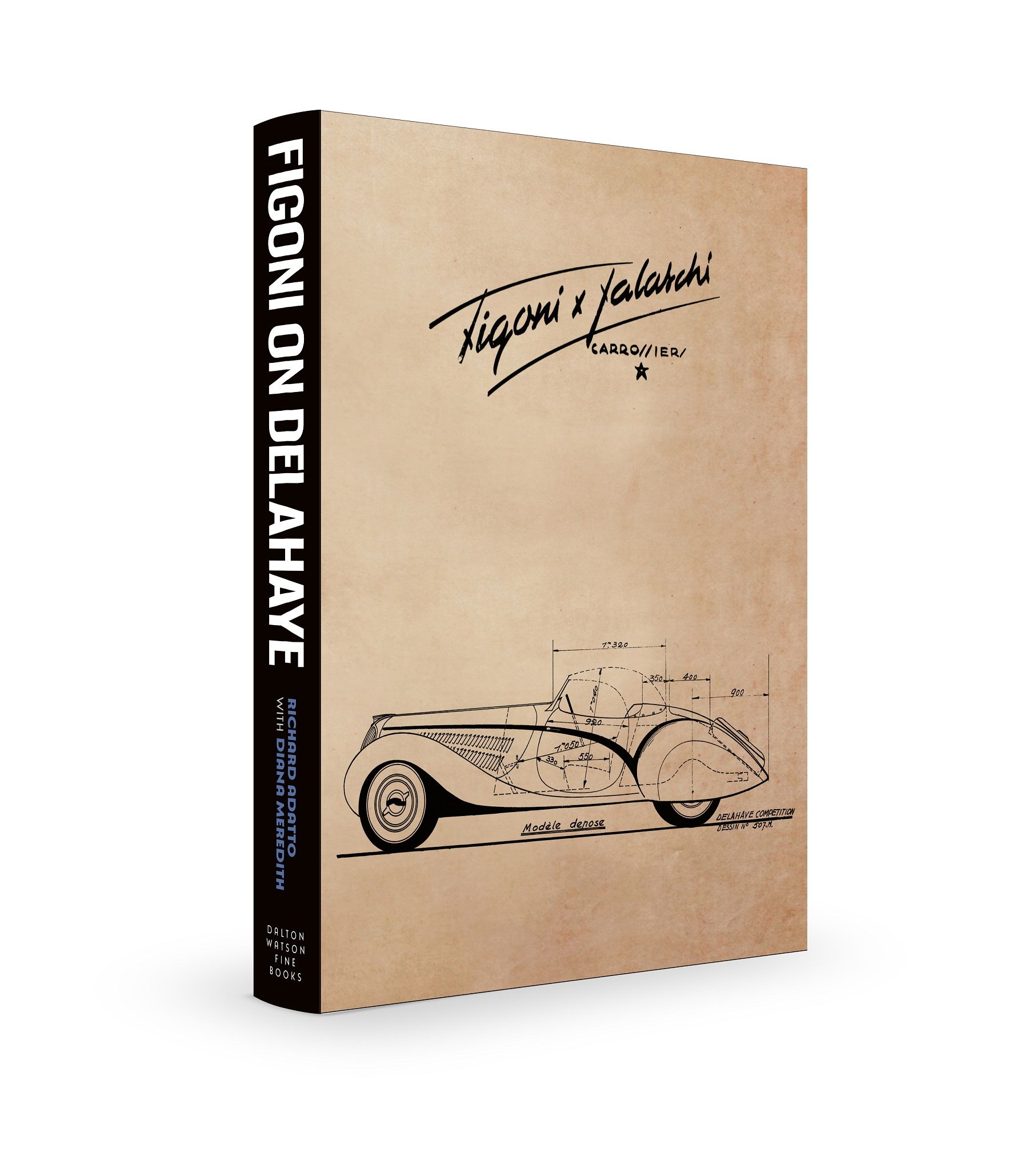 As ordering and importing the book into India may be too expensive, I suggest having the book ordered directly from Dalton Watson (Figoni on Delahaye by Richard Adatto (daltonwatson.com) or picked up from one of the specialist automotive bookshops such as Librairie Passion Automobile (Librairie Passion Automobile - Paris, France (librairie-passionautomobile.com) in Paris, or Autobooks Aerobooks (Home - Autobooks-Aerobooks) in Los Angeles.
---
---
Comments
Sign in or become a deRivaz & Ives member to join the conversation.
Just enter your email below to get a log in link.