How A Pleb Became A Sporty Fastback The VW Way
Images: Sanket Patel
If you tell time using a smart watch, document your holidays on your cell phone camera or believe autonomous driving is the next best thing since sliced bread…then the views expressed below will have you tossing this article to the side. If, however, you are part of the 1% in which none of the above applies, read on.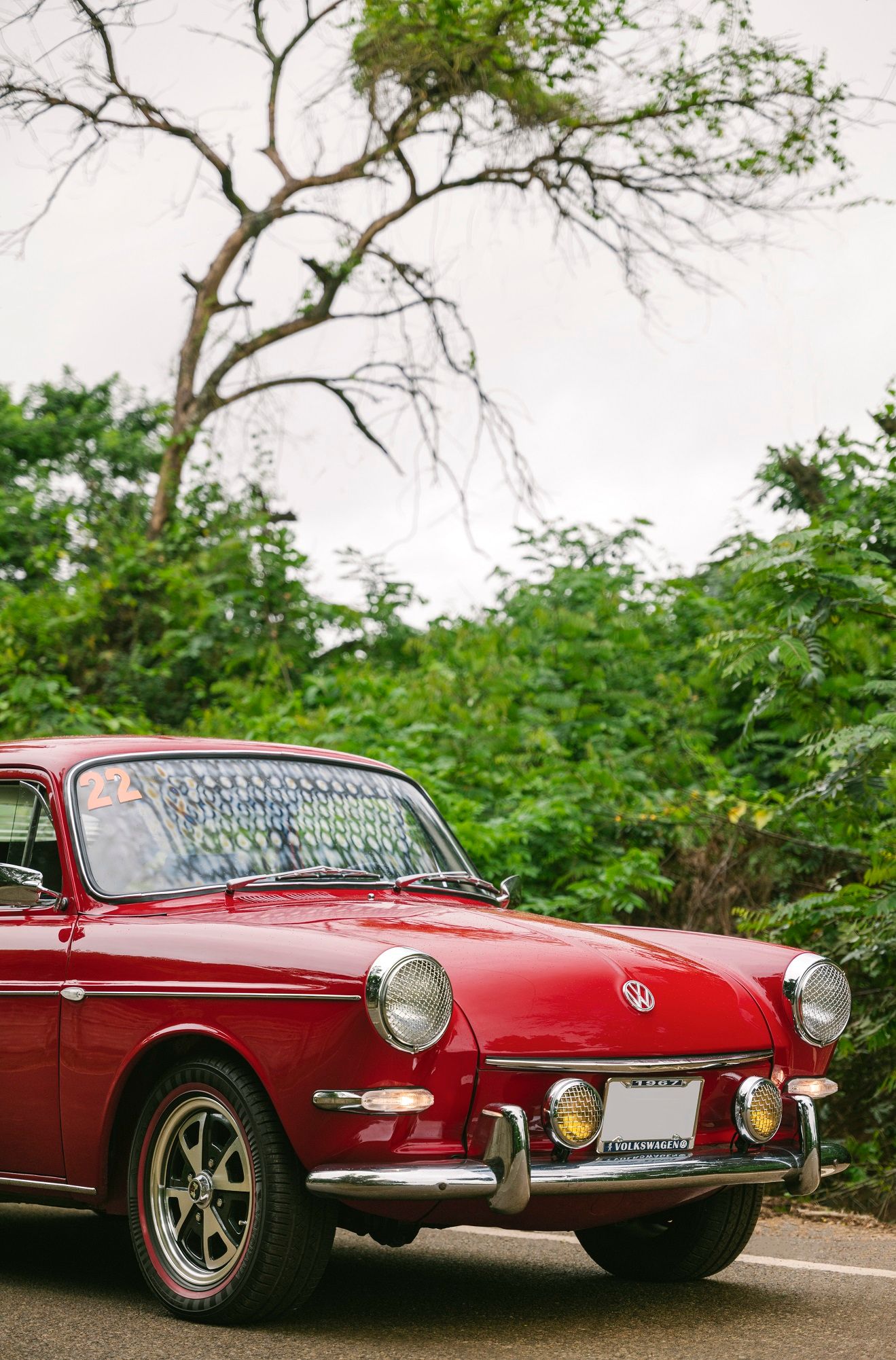 I was asked by my dear friend & photographer extraordinaire Sanket, to accompany him one morning to have a look at a VW Type 3 Fastback. I didn't need much persuasion to check out this extremely left field offering from '60s VW, where air cooled goodness only meant one thing. Hitler's love child. The Beetle. This Type 3 was the car designed to shake or try to shake the Beetle image off VW but sadly missed the mark then, as the world was not ready to move on from their favourite love bug. Eventually the Golf did 'unbeetlefy' VW, so where does that leave the Type 3?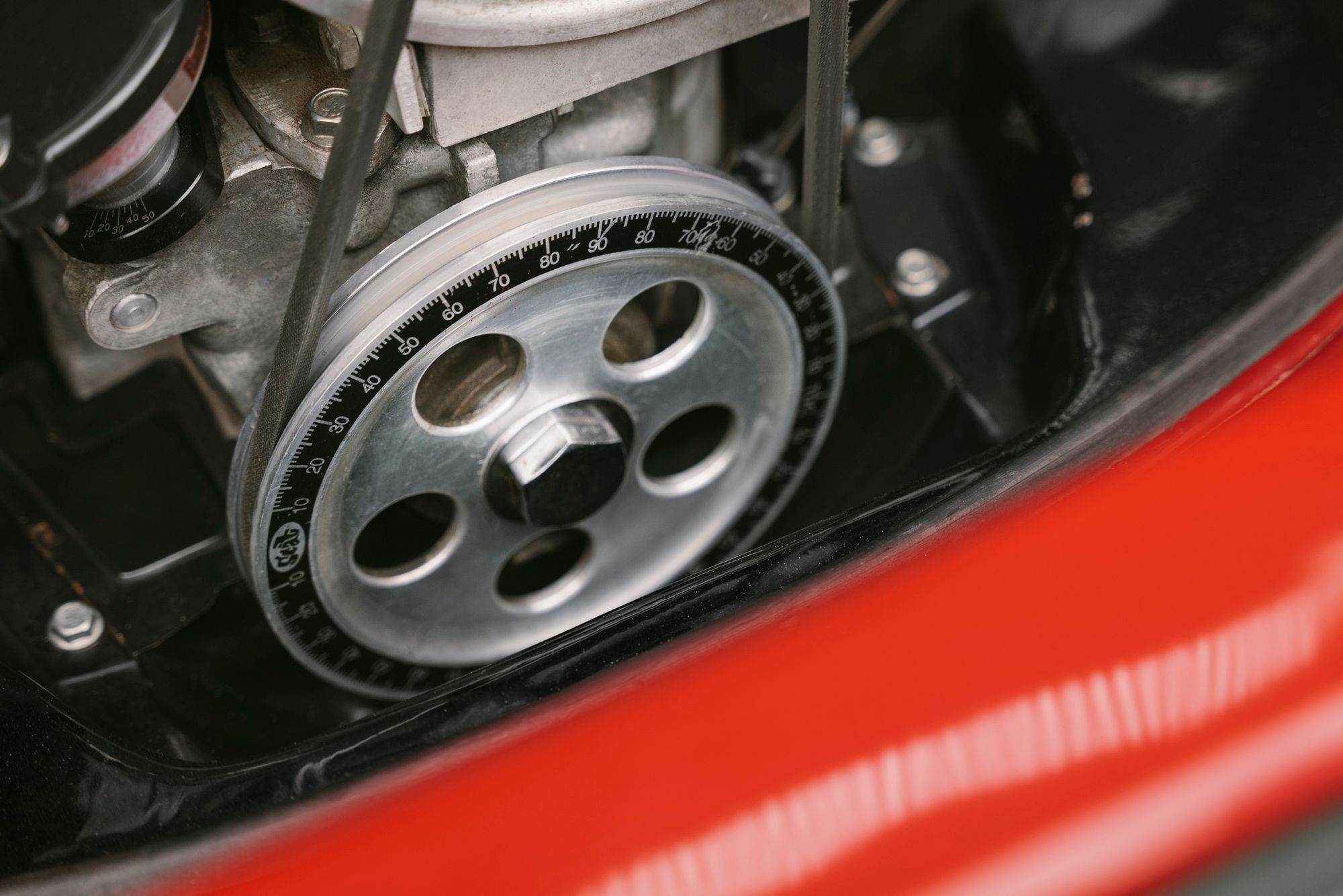 The Type 3 in question today is a pretty red number lovingly refurbished by veteran restorer Pavan Kadam, who knows, lives, breathes, eats and sleeps air cooled goodness. Walking up to the car, one appreciates peak '60s coolness with rain gutters forming character lines, and unmistakable vents on the rear fenders, hinting at the engine layout and orientation. Pavan's personal flourishes augment its natural good looks with the retrofitted fog lamps doing a very favourable impression of its slightly better-looking cousin: the Karmann Ghia. Fuchs style wheels with the Wolfsburg crest, running on modern rubber tidily wrap up a pristine exterior.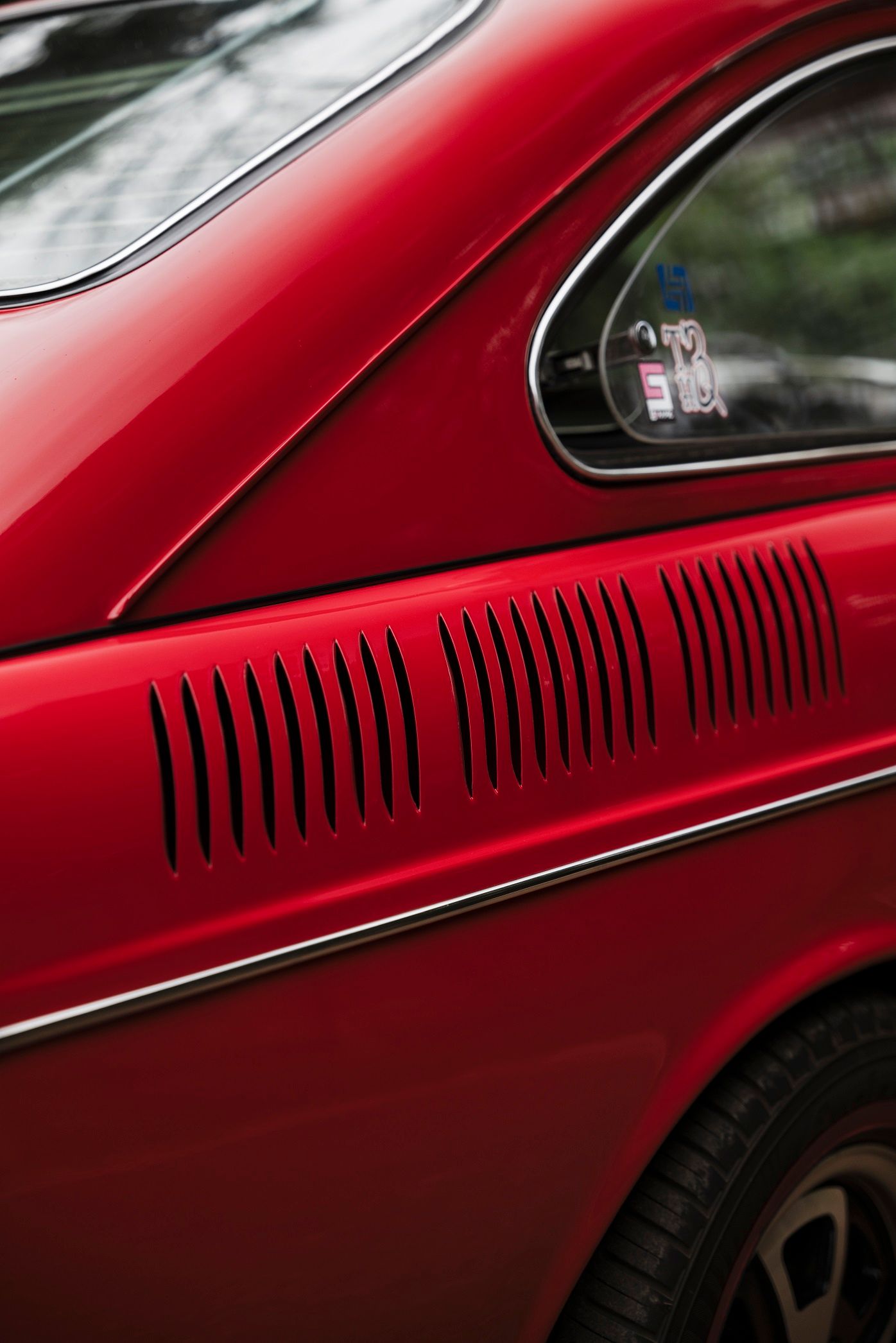 Clicking your way in via the door handle, you're greeted by a cabin that has retained its charm and quirk, genuinely delighting you with details that are truly period correct. Coin holders replace RFID stickers for your toll gates, and since this was the '60s, when smoking was advised by surgeons, there are ashtrays in the front and rear, should your children ask to bum a cigarette off you.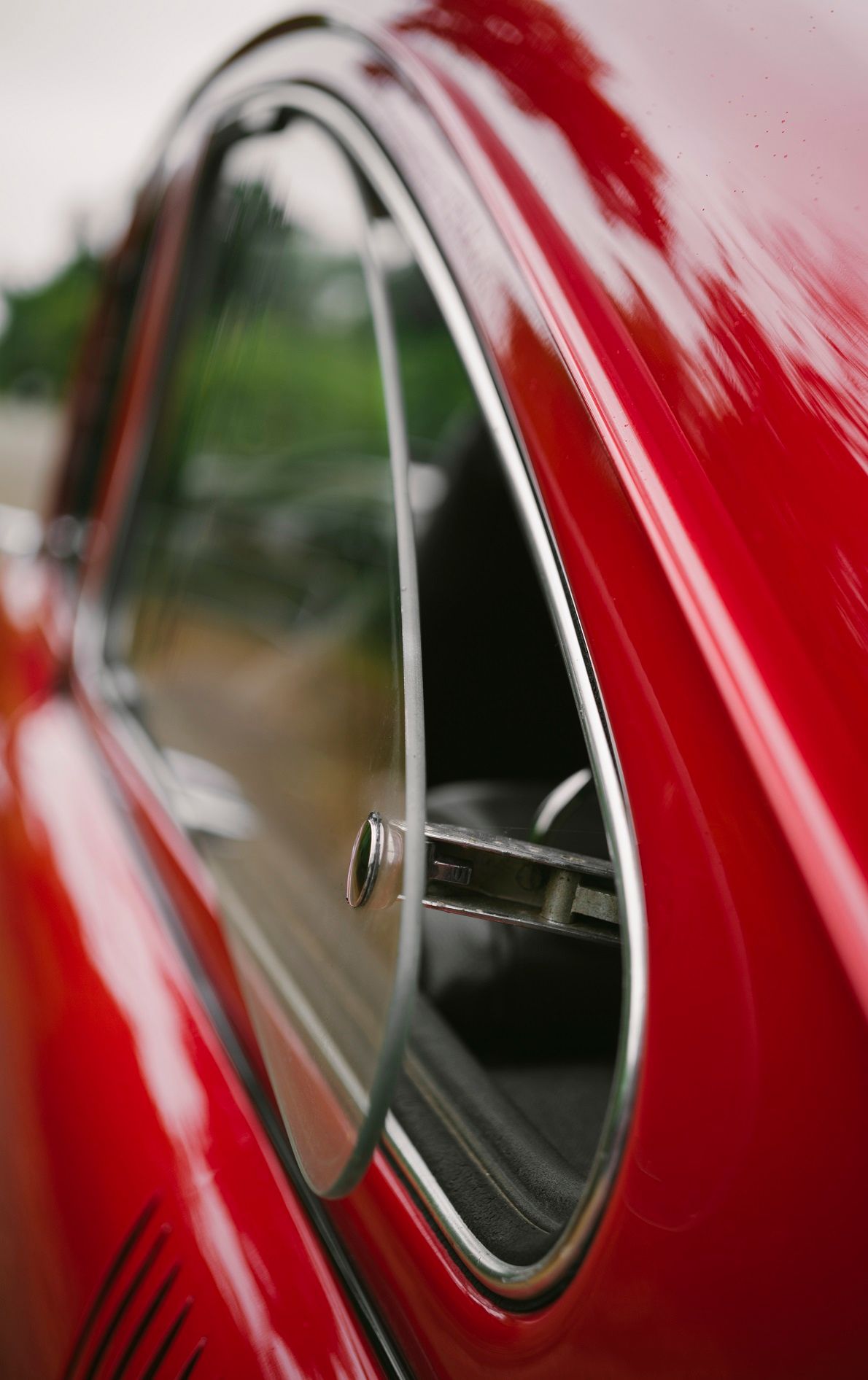 Unhindered by inconvenient crash regulations, this car is roomier than its footprint would suggest, with 4 adults comfortably cruising along and 6ft me stepping into the rear seats without any acrobatics. The distinctly So-Cal louvers add so much character to the rear window, as does the period correct fuse box sitting on the hat shelf. Pavan has changed the audio for a retro-looking modern functioning unit with Bluetooth. Disproportionately good audio, so when Pavan is prodded he cheekily smiles saying there is a subwoofer hidden somewhere.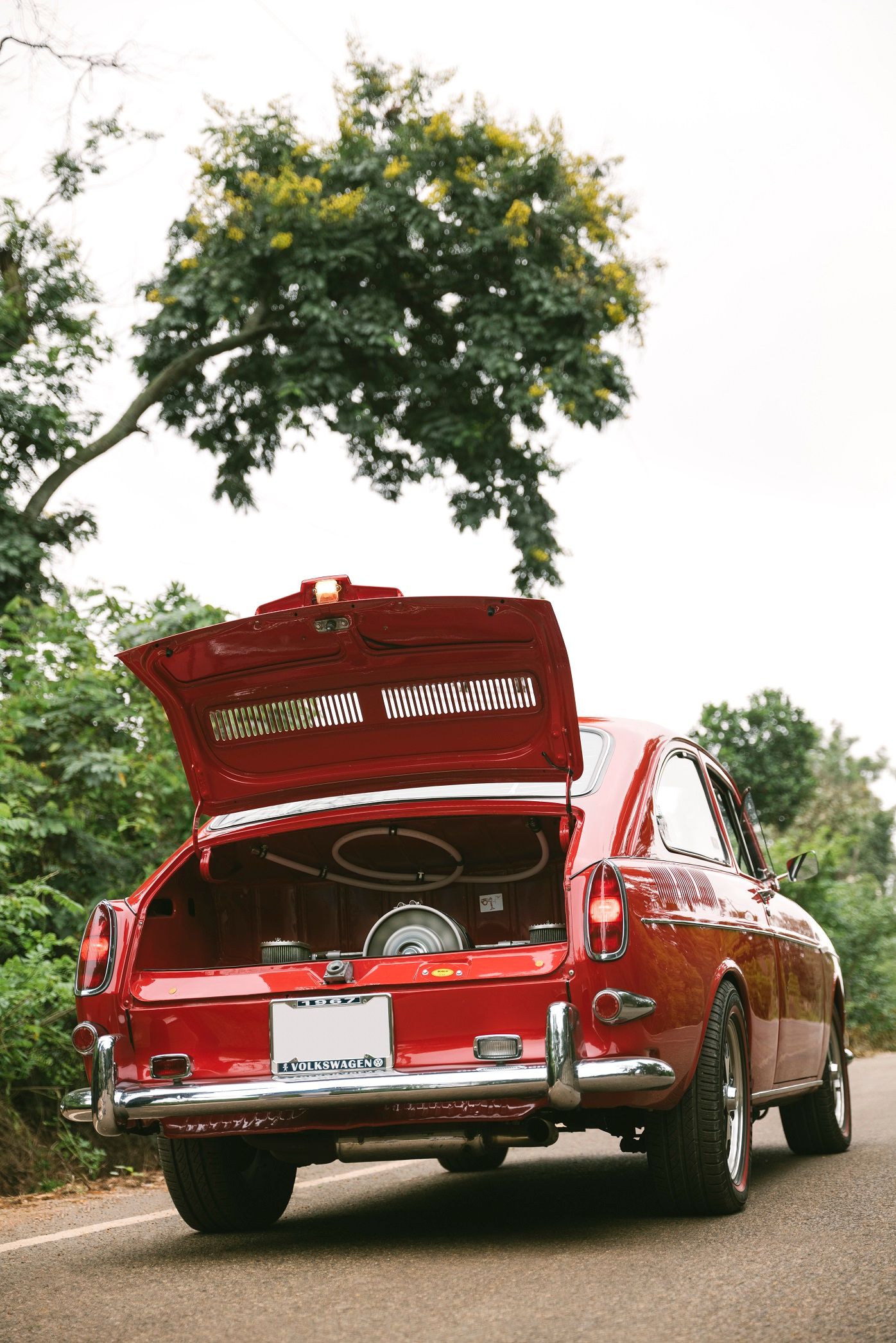 Popping open the rear of this gorgeous fastback, reveals a 1600 which has been subject to some tuning, as precise as something musicians before a concert would be proud of. Twin Weber carburetors do the duty of fuelling this flat 4 air cooled motor; and on the practicality side, it has an external oil cooler and Bergman Porsche fan kit for better cooling. Pavan has also designed a fire suppressant system in the engine bay which immediately douses any rogue flames, should the situation arise.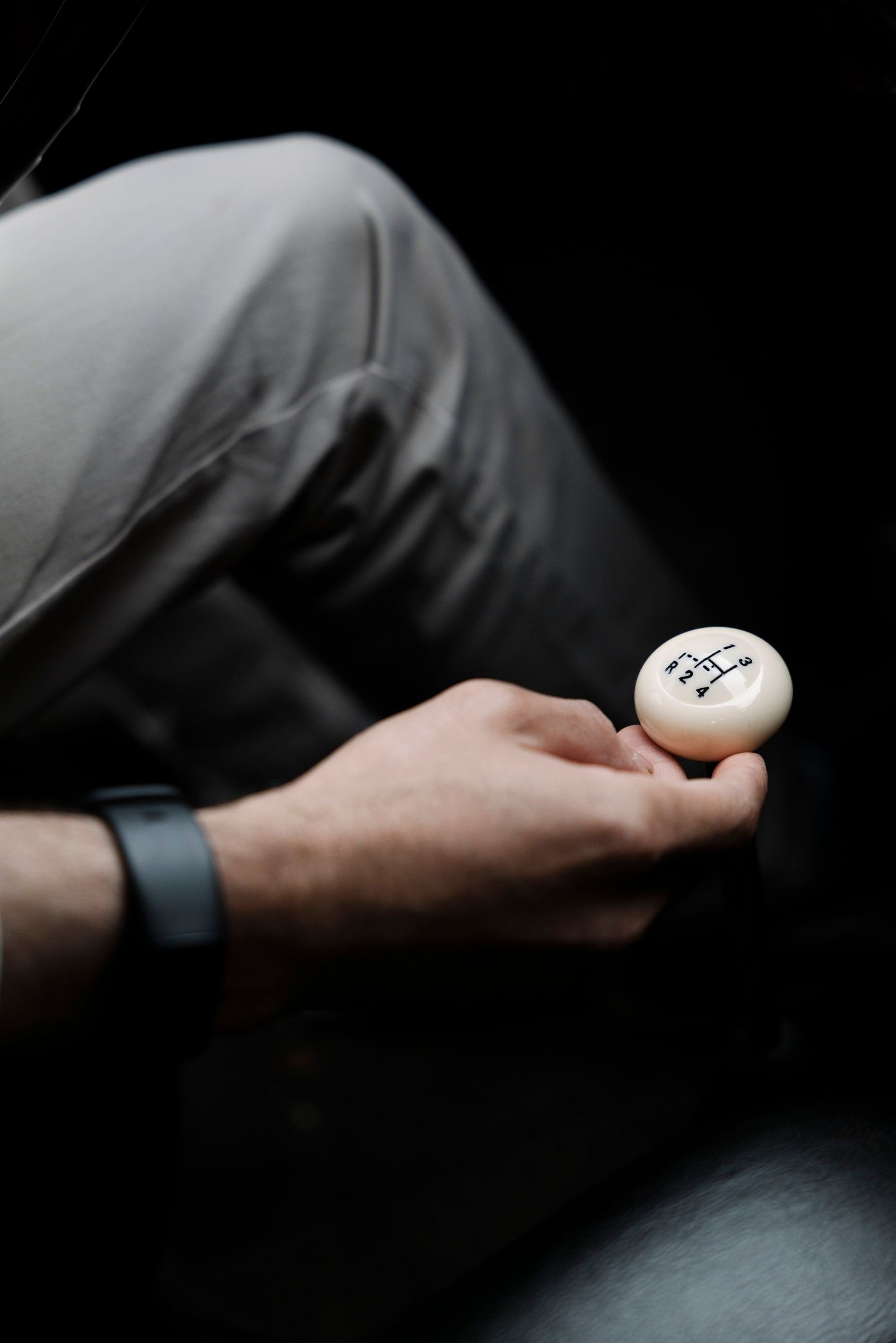 This flat 4 1600 runs W100 Engle cams, ported, polished and grooved head and a new counter weighted crank shaft that seems to have been made by Leica (it is made by SCAT performance) with its mesmerizing billet aluminum details. Clearly a visual show to match the go! The car sounds the business too, turning heads wherever it goes with a custom exhaust and header setup fabricated in the UK. The tone is bassy, purposeful, sporty and never obnoxious, playing a perfect symphony with the intakes and the Weber carbs.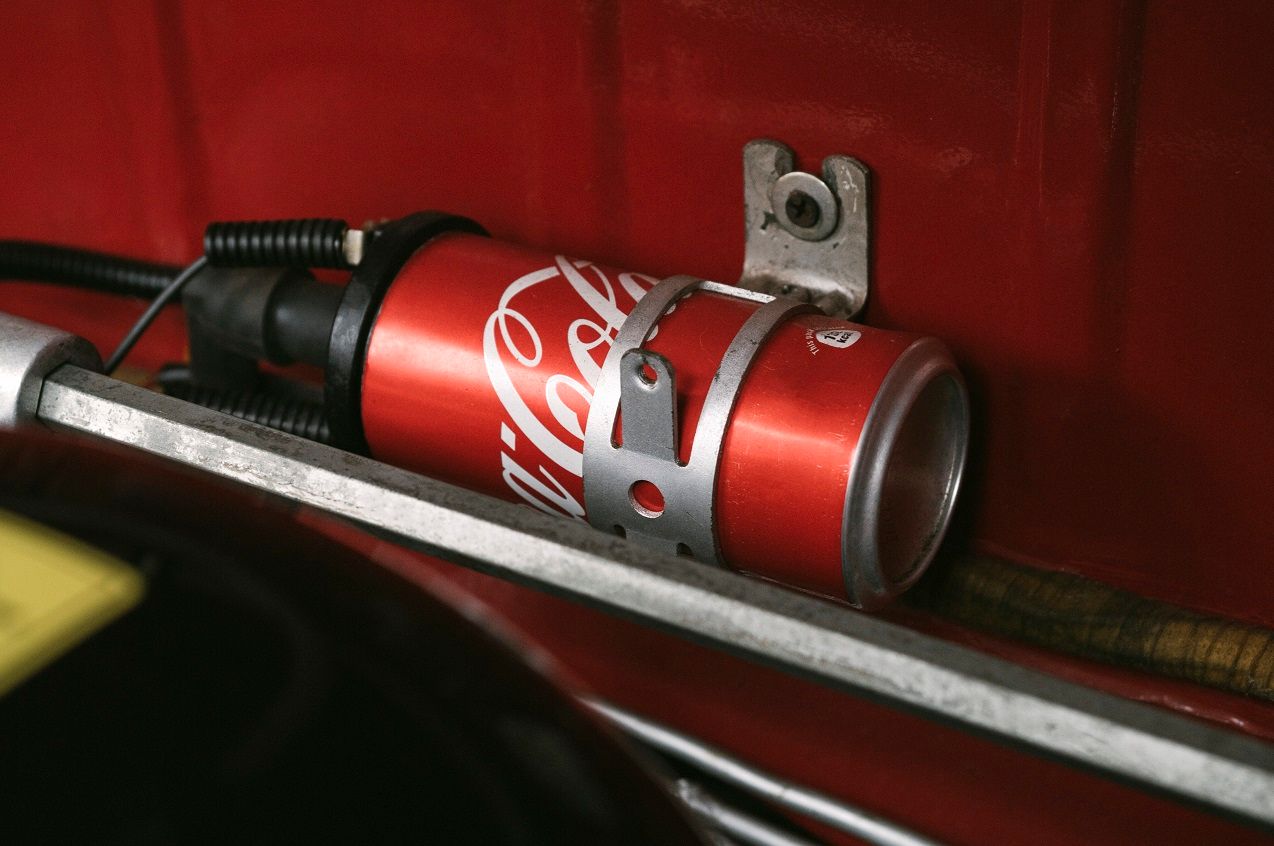 After some persuasion, I acquiesce to take the wheel of this painstakingly restored machine. Of course fuel-injection-spoiled-me stalled the car as we set off and Pavan suggested giving it some (more) accelerator and letting go. Promptly this car moves forward very energetically, carbs and exhaust singing their merry tune confusing your butt dyno. The gear shift is very different to anything you'd experience today with long but precise throws slinking the tall geared 4 speed home into its slots.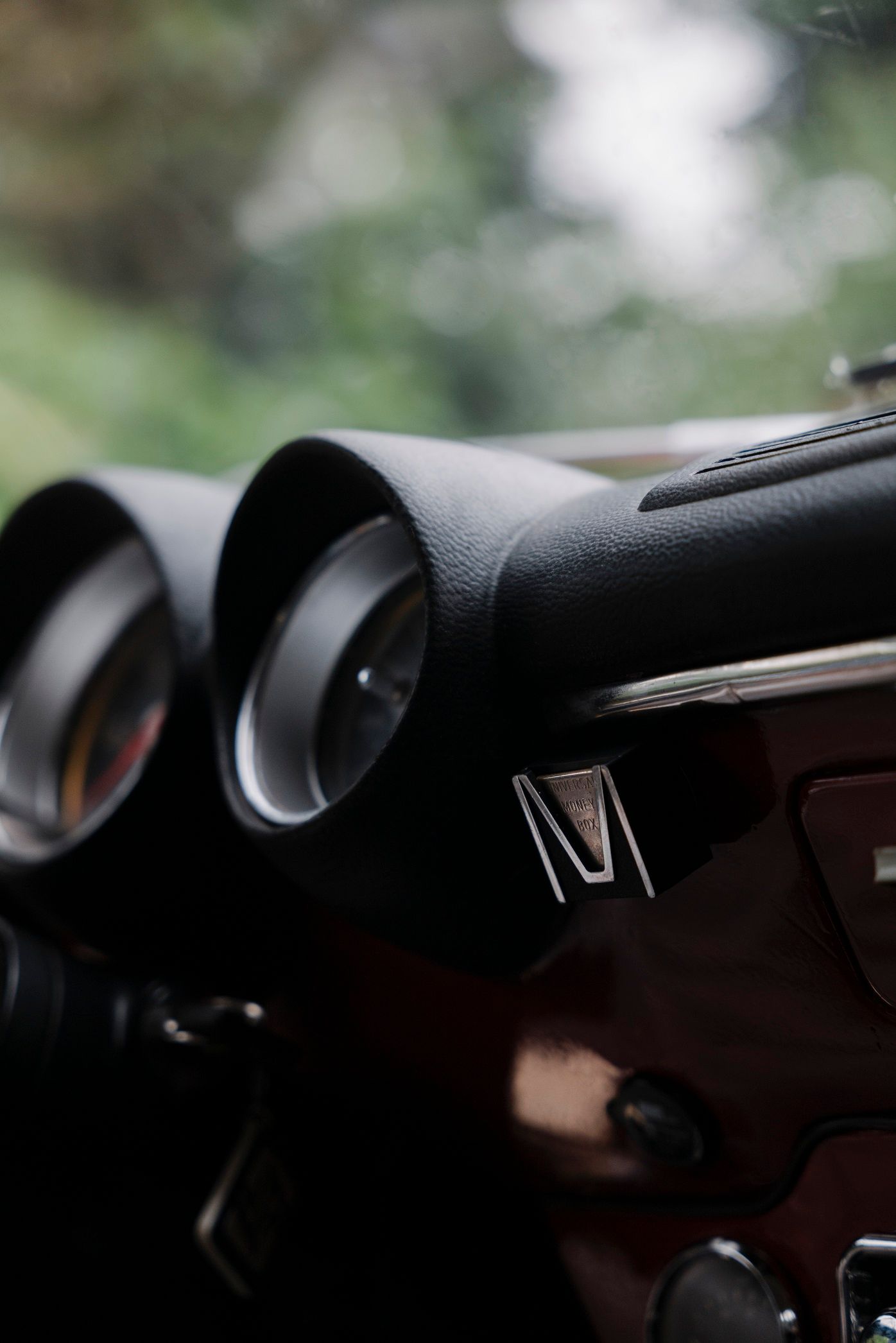 It's not vague by any stretch but the gates are very slim so you have to be precise with your movement lest you miss a gear. The unassisted steering offers plenty of chatter with tangible texture of front wheel grip coming in through the thin-rimmed Bakelite steering wheel, a real joy to hold.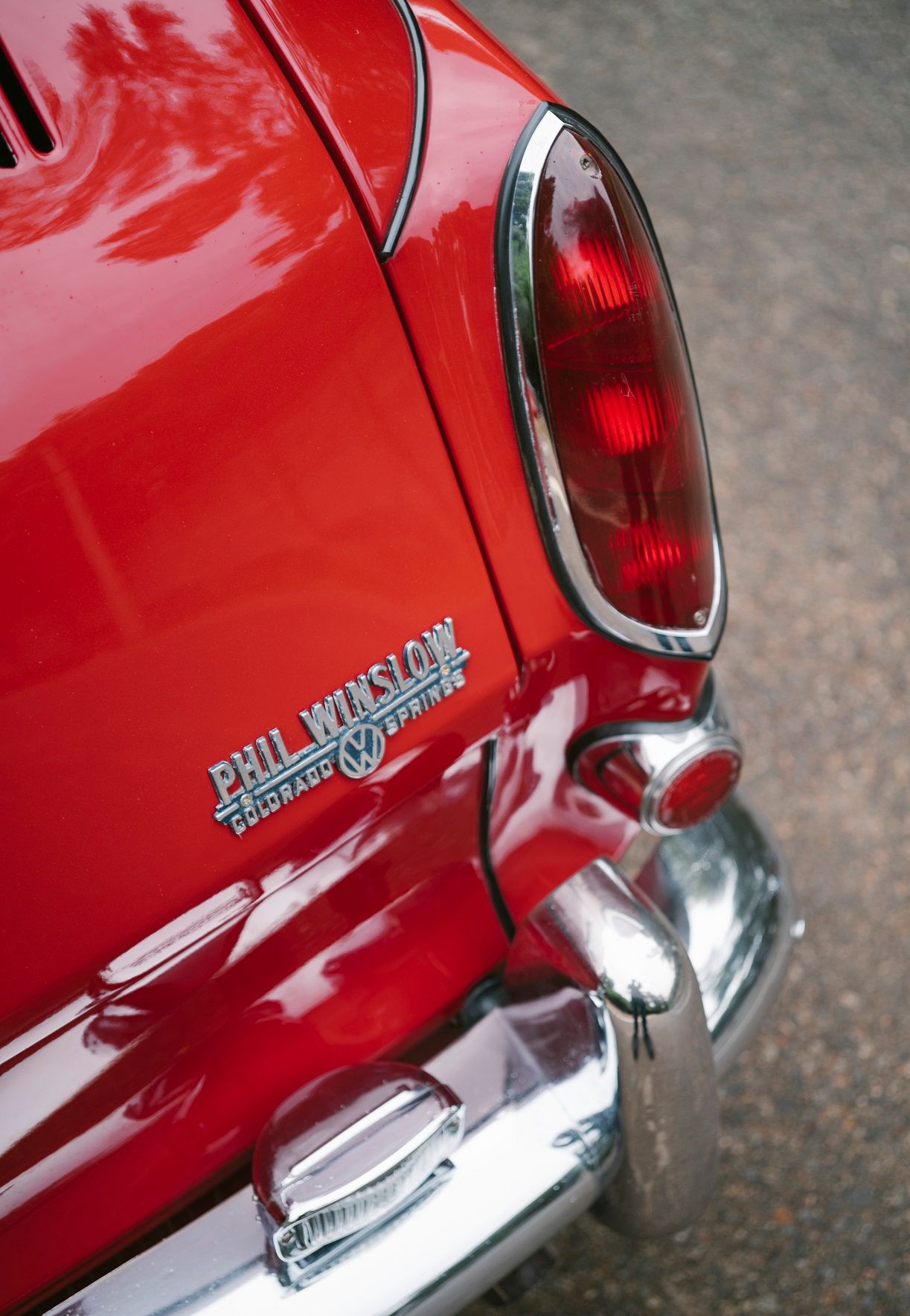 Does this car have a place today? Classics make an amazing case for themselves to revisit familiar roads and opening a new dimension to them.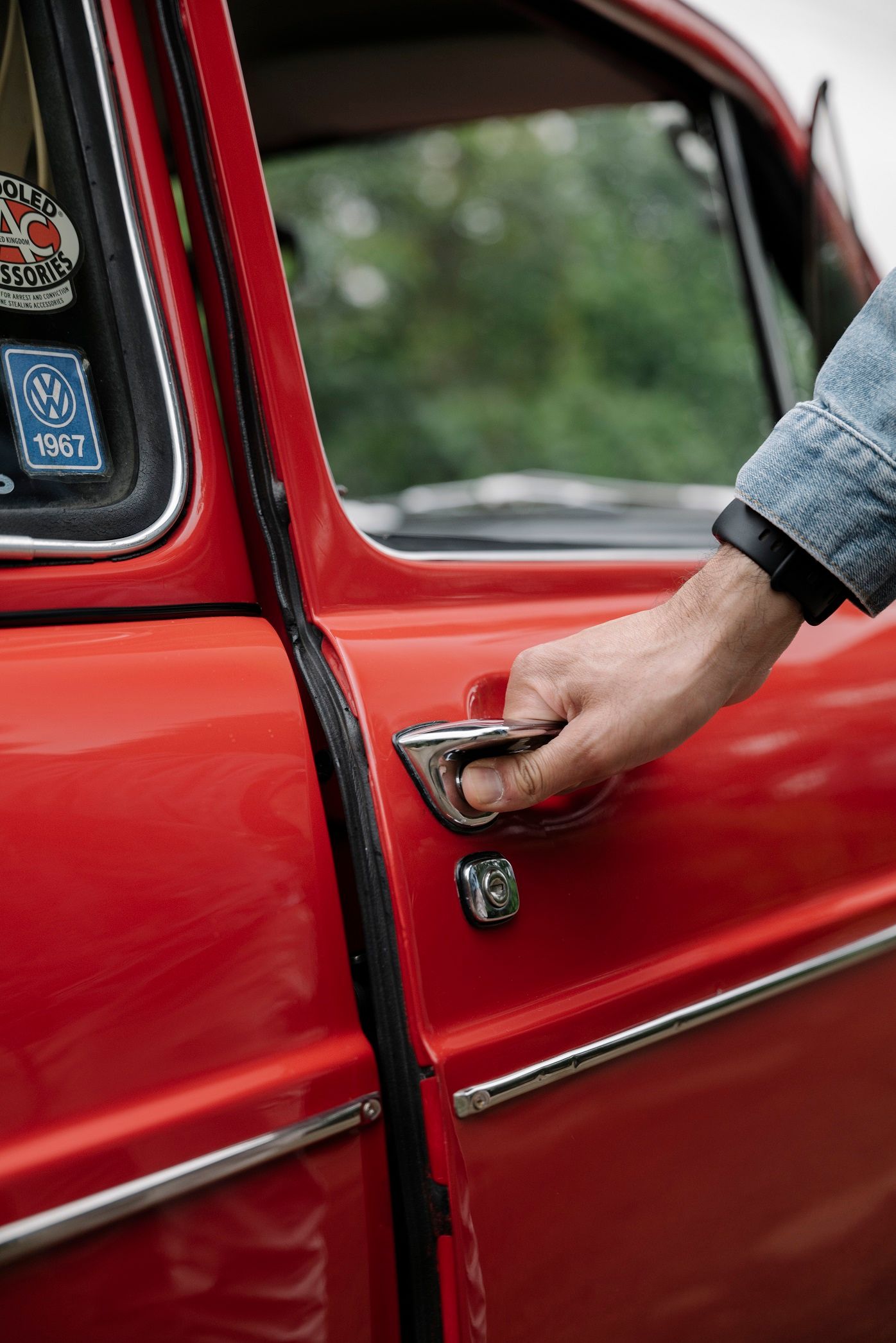 How you view your favourite road changes dramatically when viewed through the prism of the past—and for this feeling alone, one must not let practicality poison passion; they should instead dip their toes into sampling classic car culture with every chance they get.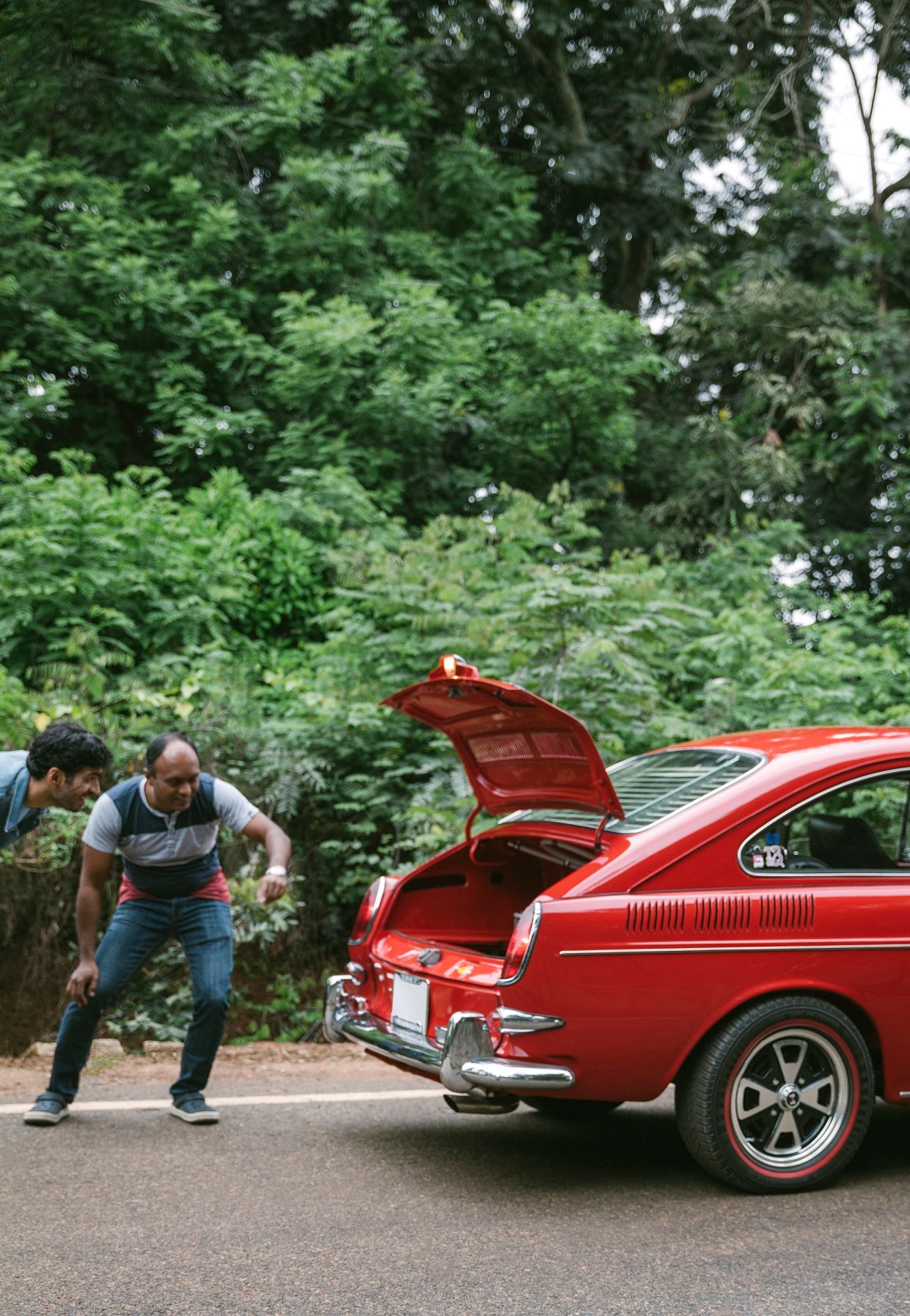 ---
---
Comments
Sign in or become a deRivaz & Ives member to join the conversation.
Just enter your email below to get a log in link.