How The Grand Prix Delage Number 3 Was Modified For Voiturette Racing
Images: Tom King

Delage was one of the most respected French marques during what is now considered a golden age of automobile design. Sadly, for many marques, it ended in the aftermath of the Great Depression after 1929. Louis Delage (1874-1947) was a charismatic man, and his car manufacturing venture progressed from modest beginnings in 1905, through munitions manufacturing during The Great War, to a line of fine cars, which supported an ambitious racing and record-breaking programme.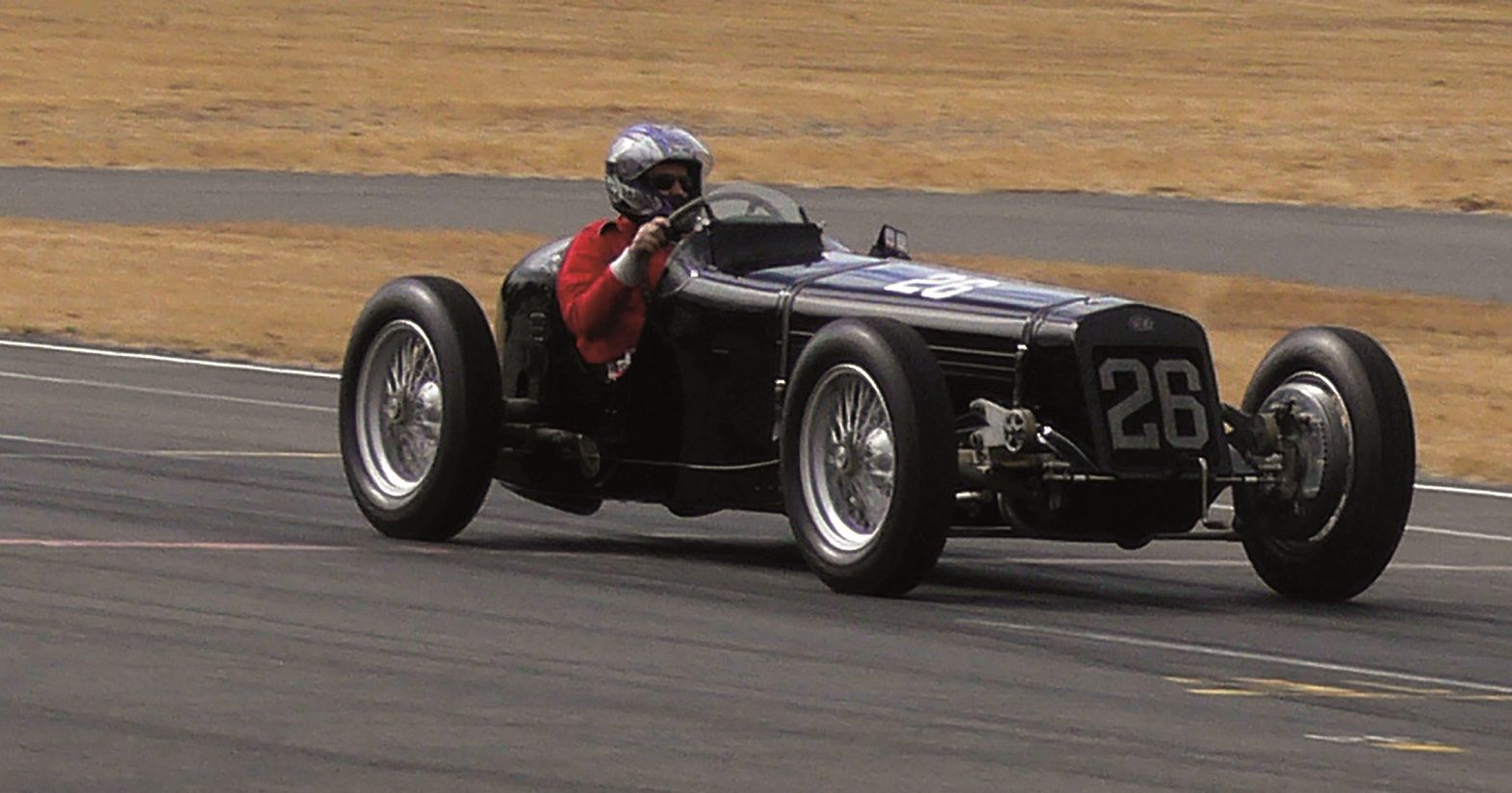 In 1935, Delage's company was sold in bankruptcy to rival Delahaye, in which form it struggled on into the early 1950s. However, several of the racing cars, notably the 5-litre and 10½-litre record breaking cars, survived in Britain, where they have been raced by several generations of Vintage Sports Car Club drivers.
Delage built a very complex V12 2-litre racing car designed by Charles Planchon, for the Grand Prix formula, which ran from 1922 to 1925. For the new 1.5-litre formula from 1926, Albert Lory designed an engine, which is recognised as the ultimate vintage (pre-1931) design. A problem with the proximity of the exhaust system to the driver's feet compromised its success during the first season, and a redesign during the winter produced an invincible car for 1927.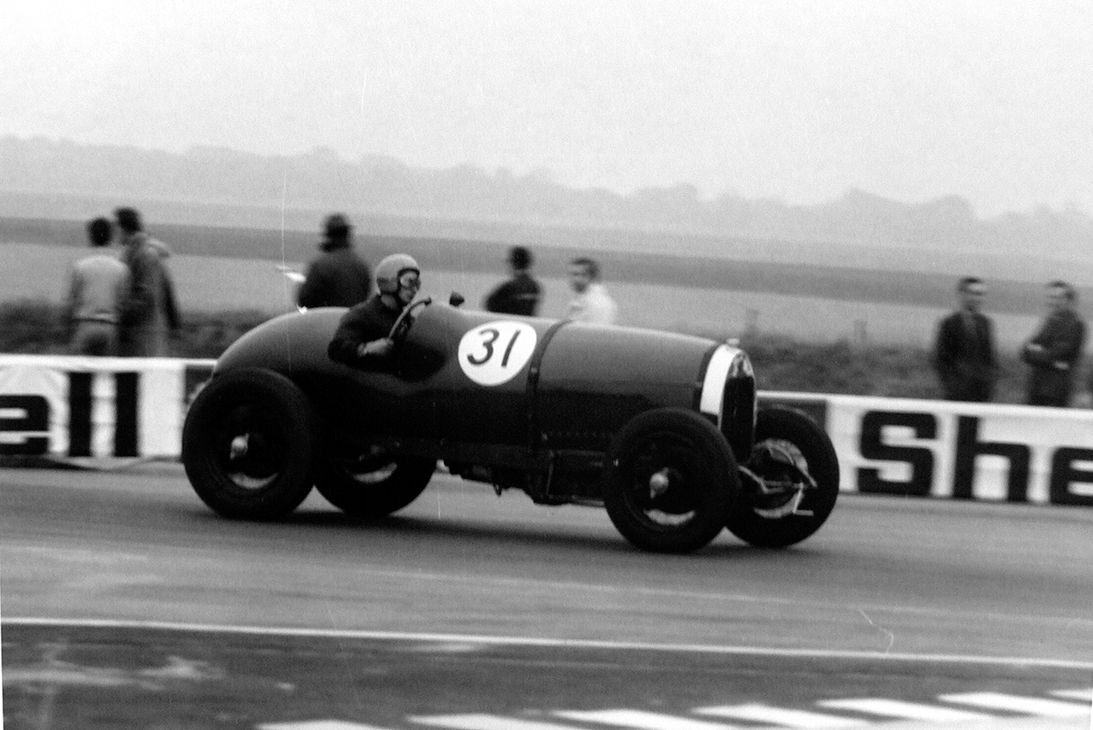 The Delage engine was a straight-eight of 55.8 mm by 76.0 mm for 1488cc, with a cast iron block and integral head, on two-piece alloy crankcase. It had a one-piece crankshaft running in ten roller main bearings and roller big-end bearings. Roots supercharged, it developed 170bhp at 8000rpm.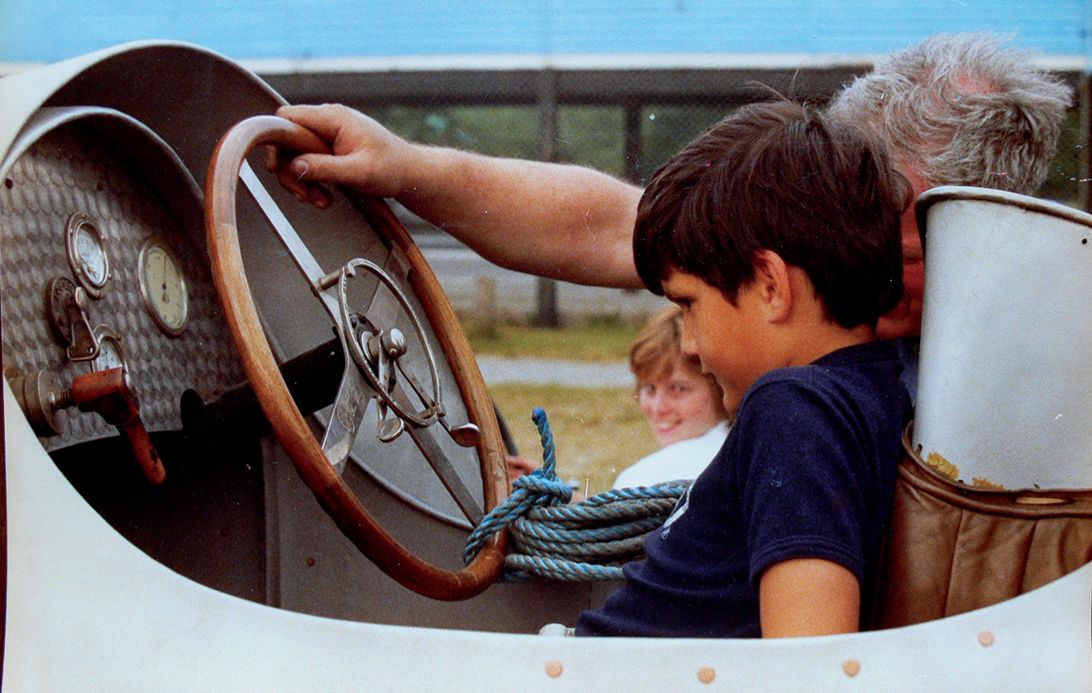 Of the four cars built with these specifications, the only Delage to retain its original 1927 form was owned by Briggs Cunningham (1907-2003). His museum's director, the artist and engineer John W Burgess (1911-92), was told by visiting Delage mechanics in the early 1970s that drivers often exceeded 9000 rpm when racing, without harming the engines. Burgess, who regularly exercised the cars in Cunningham's collection (he fired up the ex-Gary Cooper Duesenberg SJ for this writer in 1966), estimated that the Delage in his care had momentarily exceeded 10000 rpm when its throttle jammed open.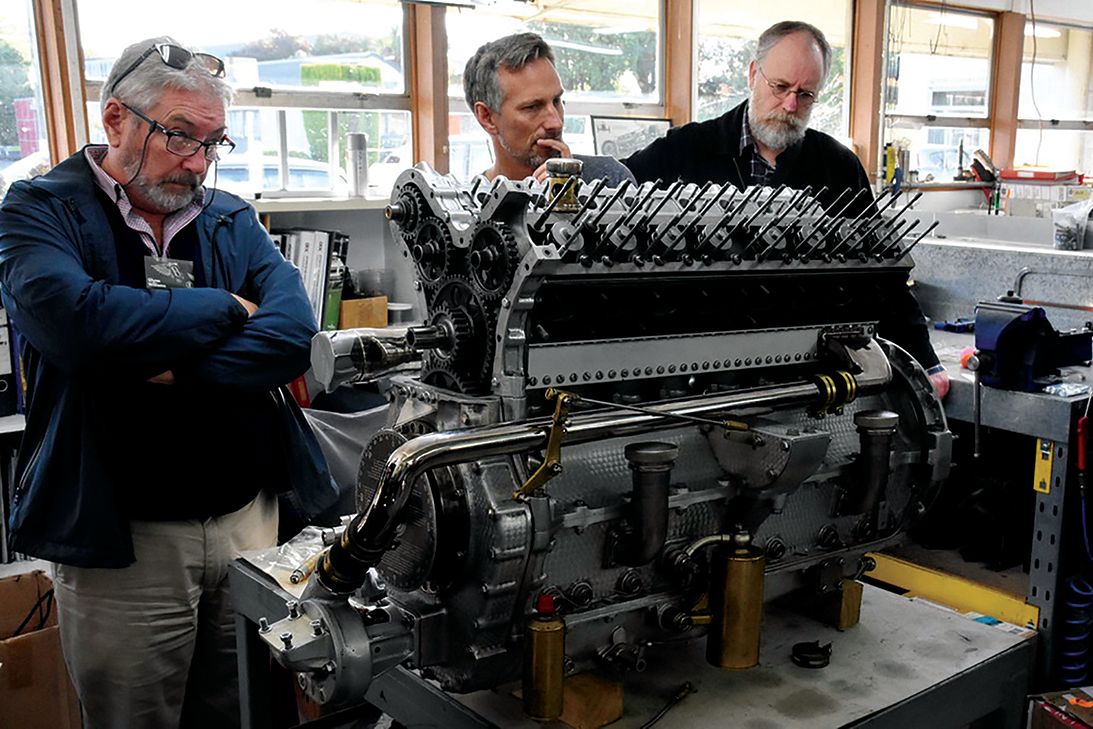 Richard Seaman (1913-39) bought the Grand Prix Delage Number 3, along with spares from a second car, which had crashed, from Lord Howe (1884-1964). In 1935, he had bought the second "customer" ERA built, chassis # R1B, but felt that the pressures the small English Racing Automobiles factory faced in maintaining its own team cars meant that his requirements were of lower priority, and he severed his ties with that firm.
Seaman had been friends with the wealthy American, Whitney Straight (1912-79) since university days at Trinity College, Cambridge. When Straight's Milan-based racing team was disbanded, he brought the gifted engineer and driver Guilio Ramponi (1902-86) to England for the racing team he established at the mews garage behind his mother's house in Ennismore Gardens, Knightsbridge.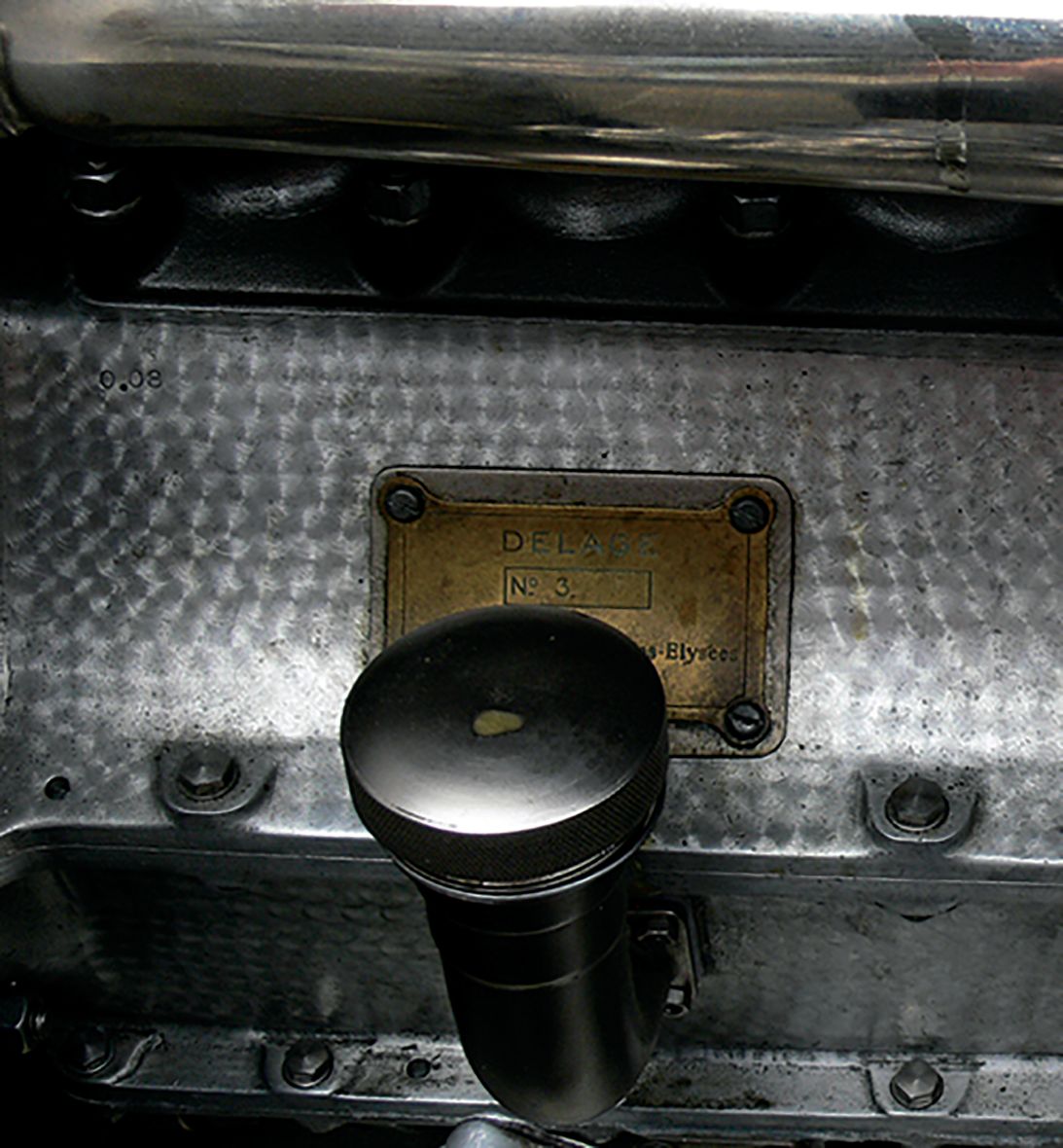 Ramponi had persuaded Seaman that the ostensibly obsolete Delage could have a new career in the hotly contested Voiturette Class on the European circuits Seaman preferred. He initiated a three-month programme of chassis lightening, fitting wooden blocks inside the chassis channel section, and outrigging the road springs to better absorb braking and cornering stresses. The car's dry weight went from 864kg when bought from Howe, down to 750kg, with the help of an alloy radiator, a new 180-litre fuel tank comprising the whole rear of the new body, and new alloy wheels.
Valve timing marks lost during Lord Howe's ownership were restored to original, supercharger pressure increased from 7½ to 12 lbs (3.4 to 5.4 kilos) per square inch, and the compression ratio was raised. Howe's heavy ENV pre-selector gearbox was replaced by a 5-speed gearbox from the 1925 Planchon 2-litre Delage. The changes resulted in 186bhp at 7500 rpm. Ramponi built up a second engine, and this gave another 10bhp.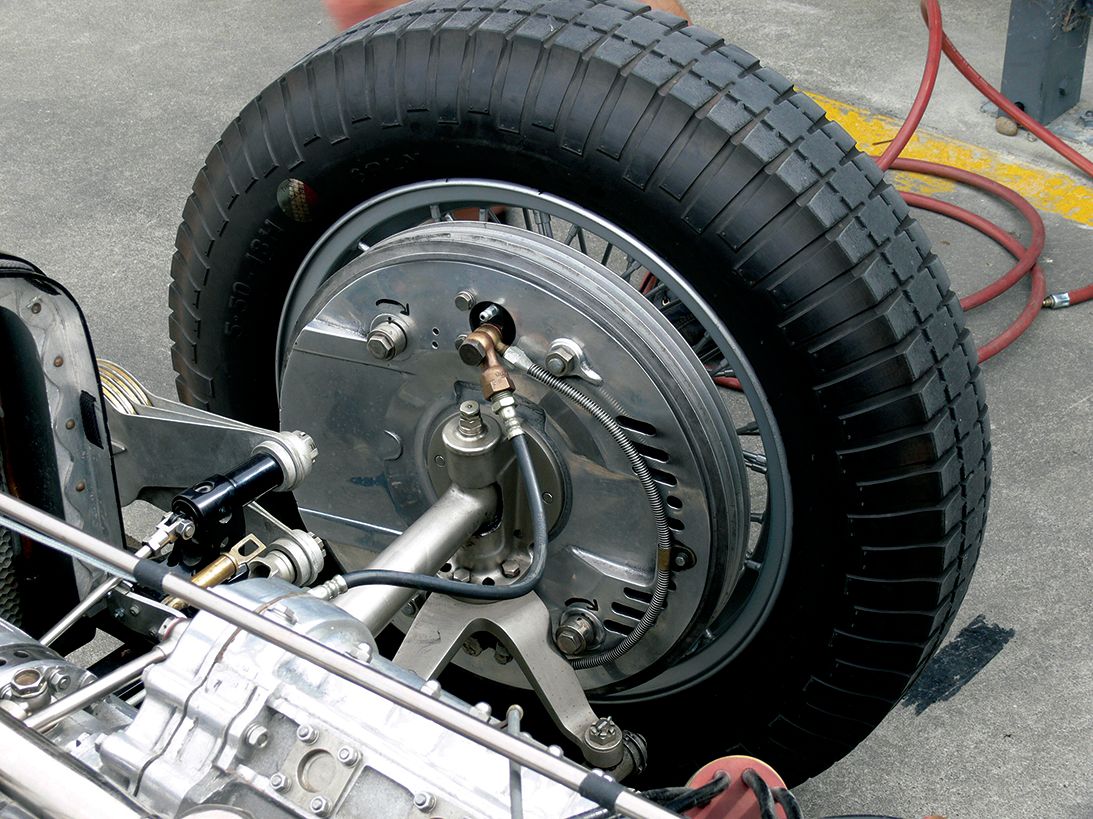 Seaman had a very successful racing season in 1936 with the Delage, but with his aspirations toward a professional career he sold the Delage to the Siamese prince H.R.H. Chula Chakrabongse (1908-63), for his cousin "B Bira", Prince Birabongse (1914-85) to drive. They sought to further modernise it, by commissioning a new chassis with independent front suspension from Albert Lory. David Venables was told by Lord Howe's mechanic of a comment to the effect that the flexibility of the chassis in original form provided all the independence required, as it conducted itself, no doubt with some help from the driver, around the racing circuit.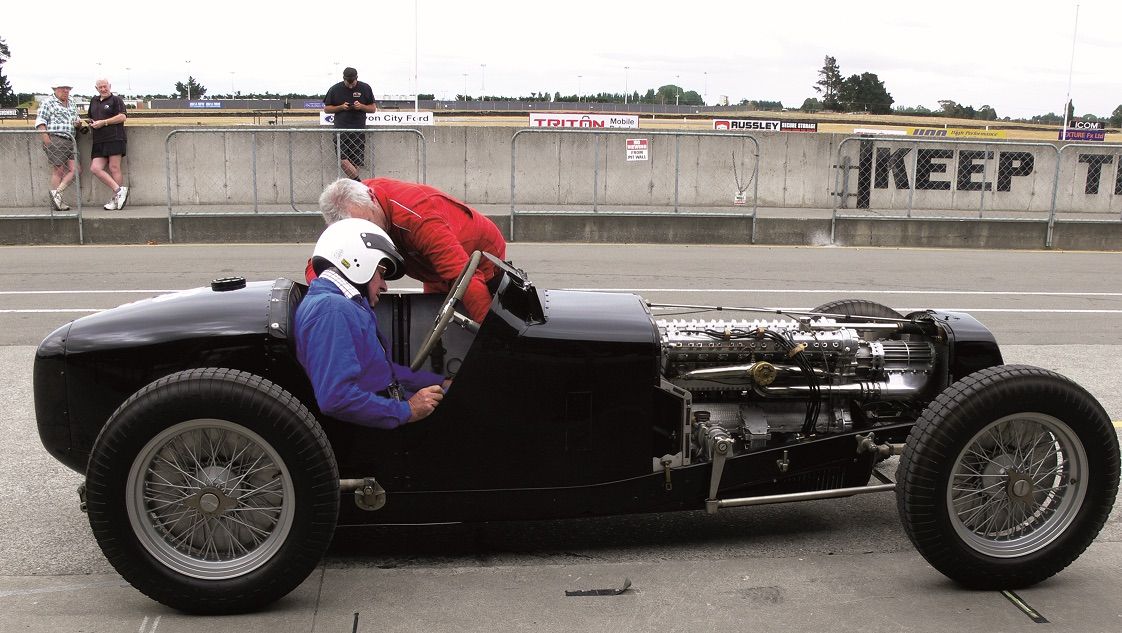 After a less successful season, the car had various metamorphoses. One form was raced successfully in VSCC events with an ERA engine, as the ERA Delage, and in recent years Alan Burnard has achieved his long restoration, with the Delage straight-eight engine.

The car Giulio Ramponi built for Richard Seaman eventually came into Peter Giddings's ownership, and he commissioned its restoration to its 1936 form from Auto Restorations in Christchurch, New Zealand. It was completed before the untimely death of Peter Giddings. The writer was invited to its testing session at Ruapuna Park in 2018, when the photographs here were taken.
---
---
Comments
Sign in or become a deRivaz & Ives member to join the conversation.
Just enter your email below to get a log in link.