I Used To Hate Visiting Museums Until I Came Across The BMM
Images: Anamit Sen, British Motor Museum
Our good friend and deRivaz & Ives contributor, Anamit Sen, passed away last year. We are rerunning one of his articles, as it explains how a museum changed his perceptions of these palaces of history - Ed
I hate visiting museums, I find them dark and depressing and frankly, very boring. That was until I went to England on a medical visa to undergo some serious surgery. I, including the whole family in fact, was staying with the neurosurgeon, Mr Choksi, a family friend from Calcutta who operated on me, and I have him to thank for opening my eyes. He knew I had an almost fanatical interest in vintage and classic cars and as part of my post-surgery recovery process, took me to visit the British Motor Museum in the small village of Gaydon in Warwickshire. Little did I know that it is home to the world's largest collection (over 400) of historic British Cars—spanning classic, vintage, and veteran eras.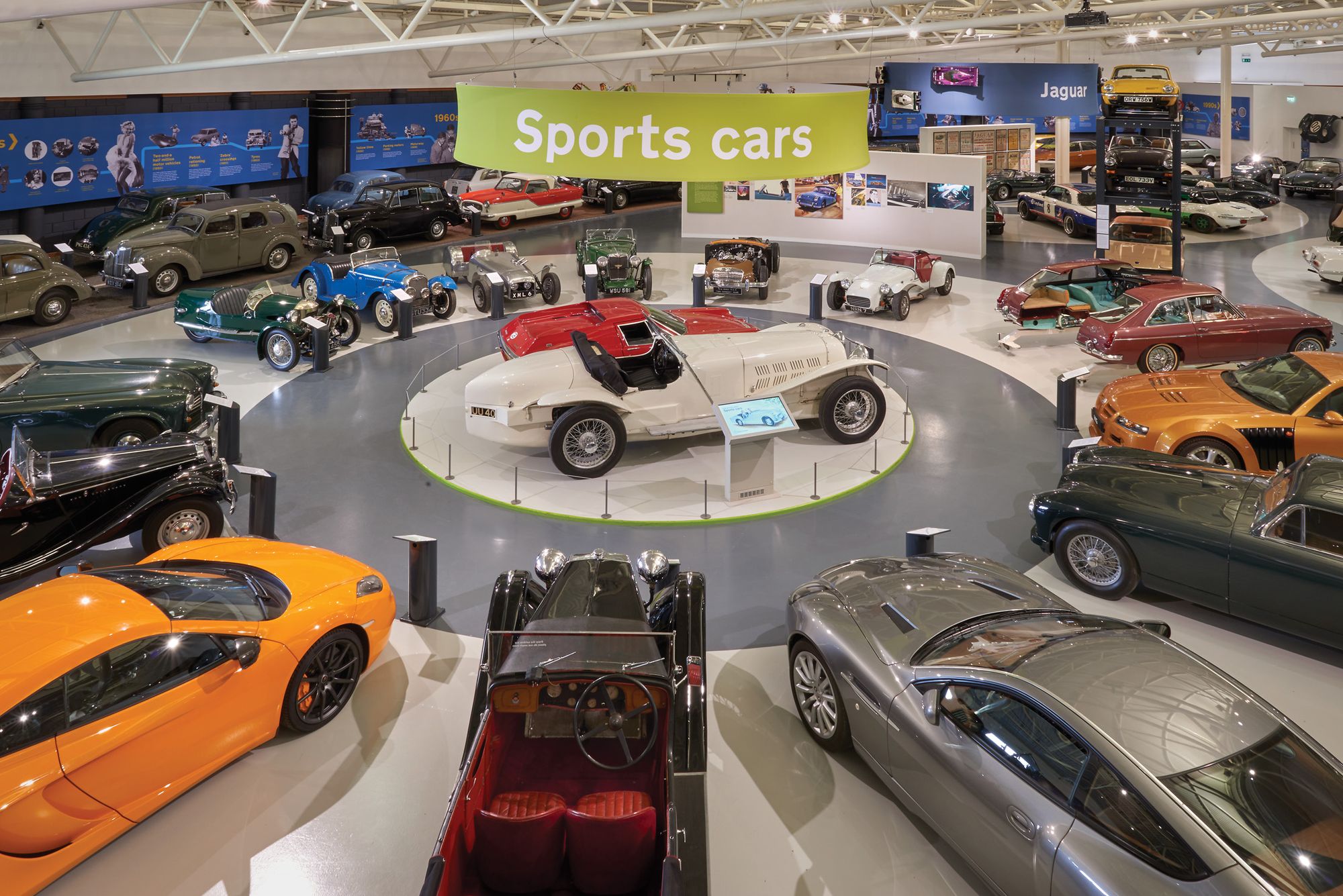 The Museum building is a spectacular specimen of Art Deco architecture whilst the very modern Collections Centre building that was built in 2016 is a study in contrast. Together, they occupy 65 acres of Warwickshire countryside. The Museum opened in 1993 as the home of the British Motor Industry Heritage Trust's preserved car collection that had earlier been spread over two locations: Studley in Warwickshire and Syon Park in London. This became the Heritage Motor Centre, as it was first known.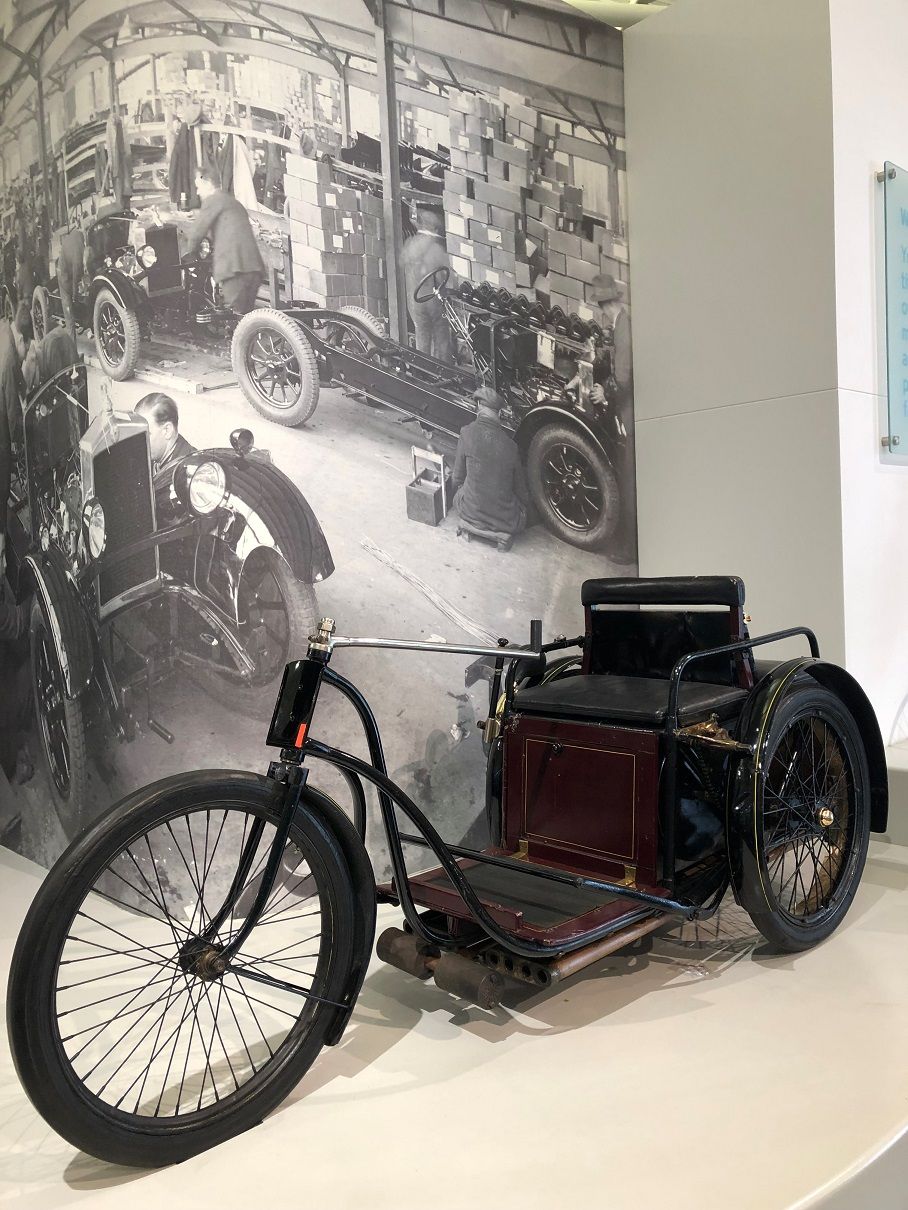 The museum is divided into several sections or exhibitions, all of which are educational and entertaining whether one is a car enthusiast or not! Indeed, given that India was under the 'Raj' for several years, most of the early cars found in India were majorly of British origin. So anyone interested in the history of Indian cars would do well to visit the museum.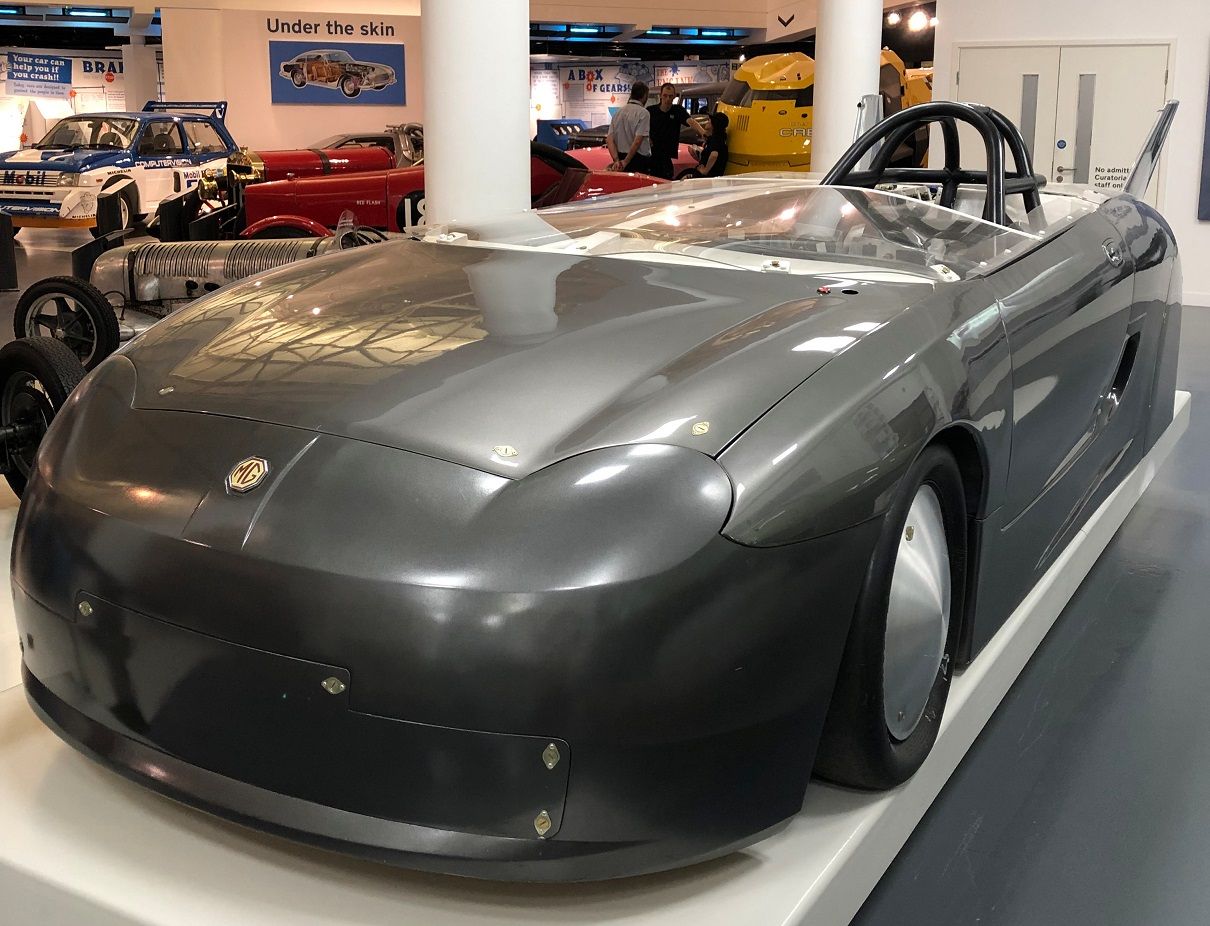 The Time Road for example—walking along this exhibit one can experience a century of motoring history beginning in 1896 and see how motoring has changed in terms of roads, cars and even fashion trends. Discover when Cat's Eyes were first introduced, when the first driving test was taken and where the first motorway was built.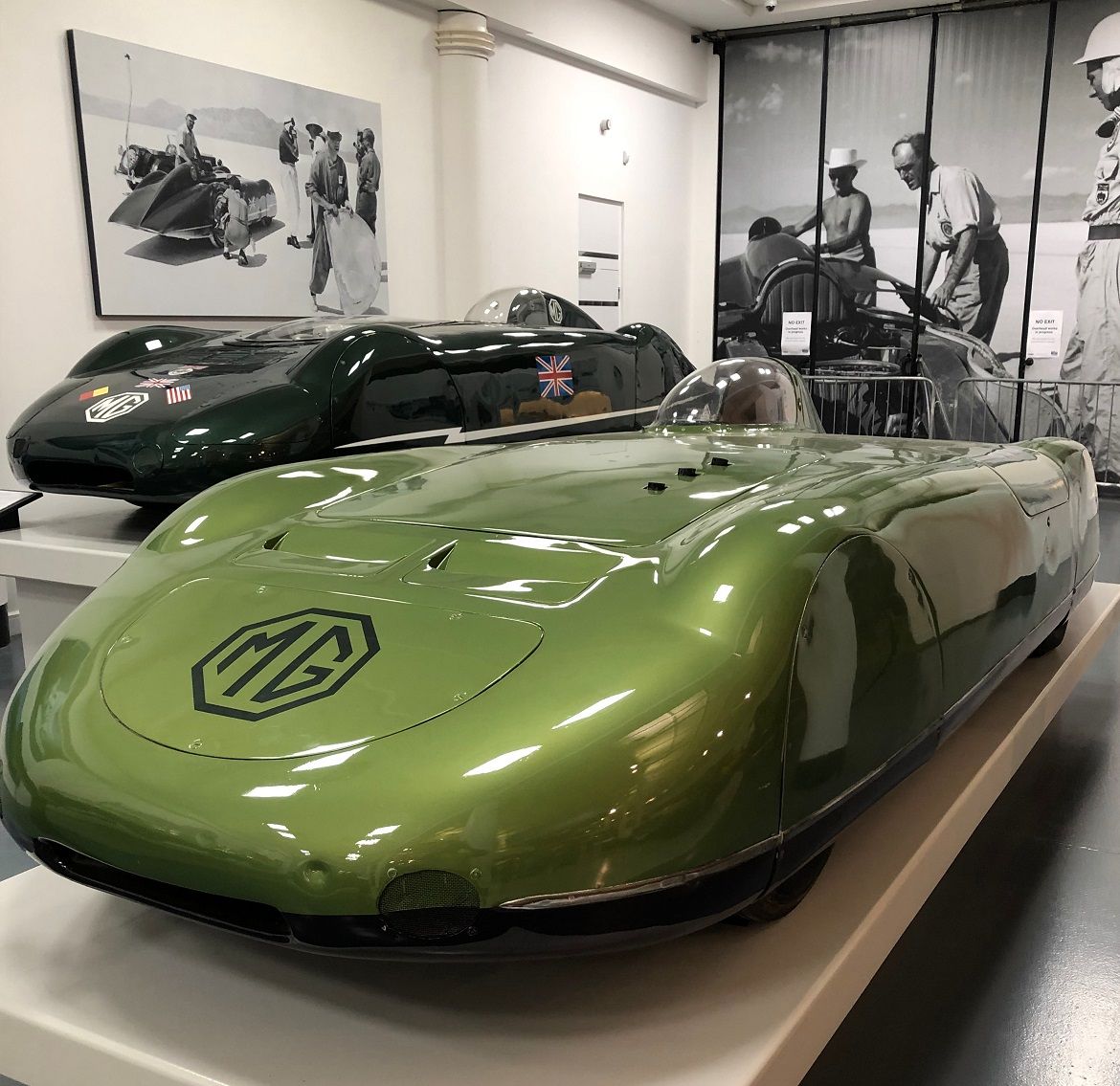 While Design & Concepts highlights a selection of prototype vehicles such as the Triumph Lynx and the MG EX-E concept car, which never made it into production, my personal preference and area of interest was the exhibit titled Sports Cars.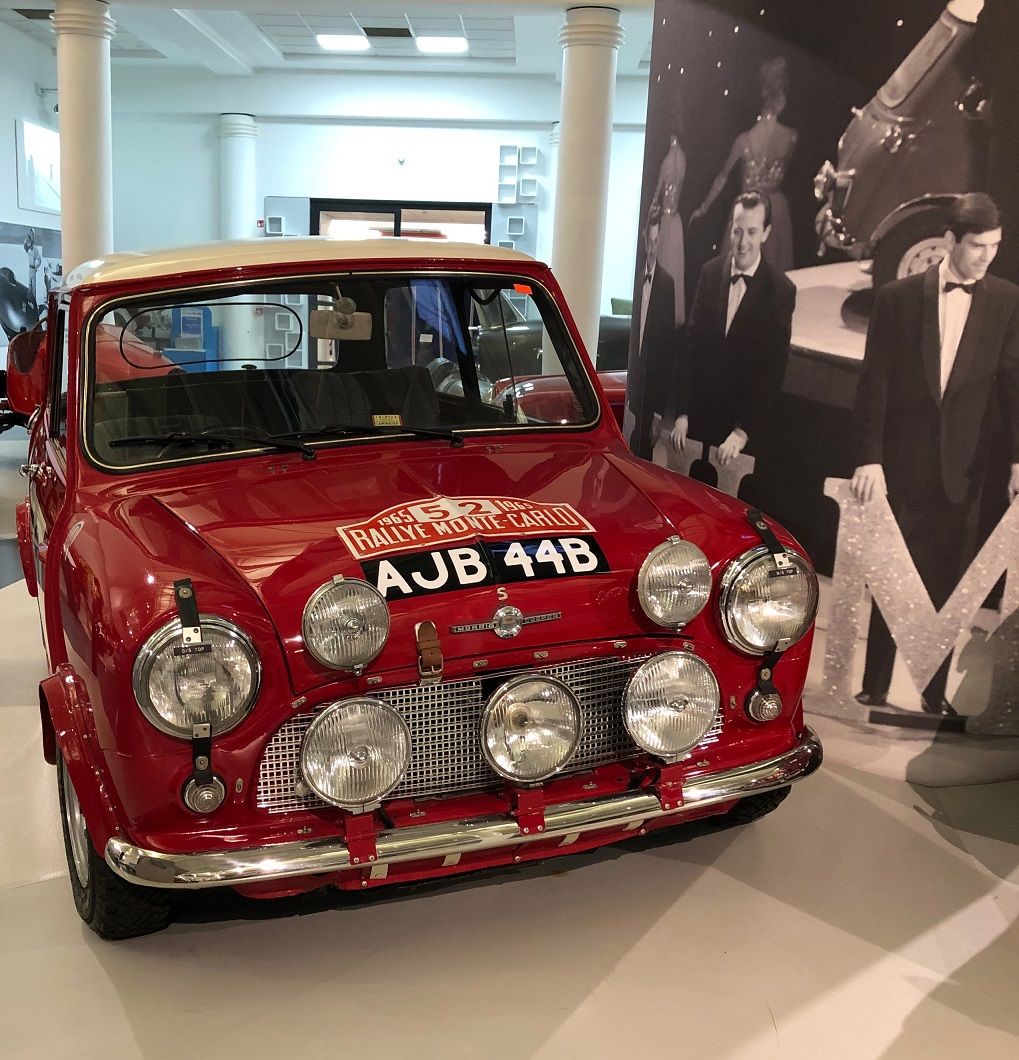 Here, one can explore British sports cars from manufacturers like Morgan, Lotus, Triumph, McLaren, and Aston Martin. Learn about the manufacturers, advertising and famous names like Colin Chapman and Donald Healey. The Jaguar zone has some of Jaguar's finest sports and racing cars. Owned by the Jaguar Heritage Trust, these include a 1950 Jaguar XK120 to the 1988 Le Mans winning Jaguar XJR-9. Other models include a 1953 Jaguar C-type, the only surviving D-type prototype from 1954 and an extremely rare XJ13—the only one of its kind still existing!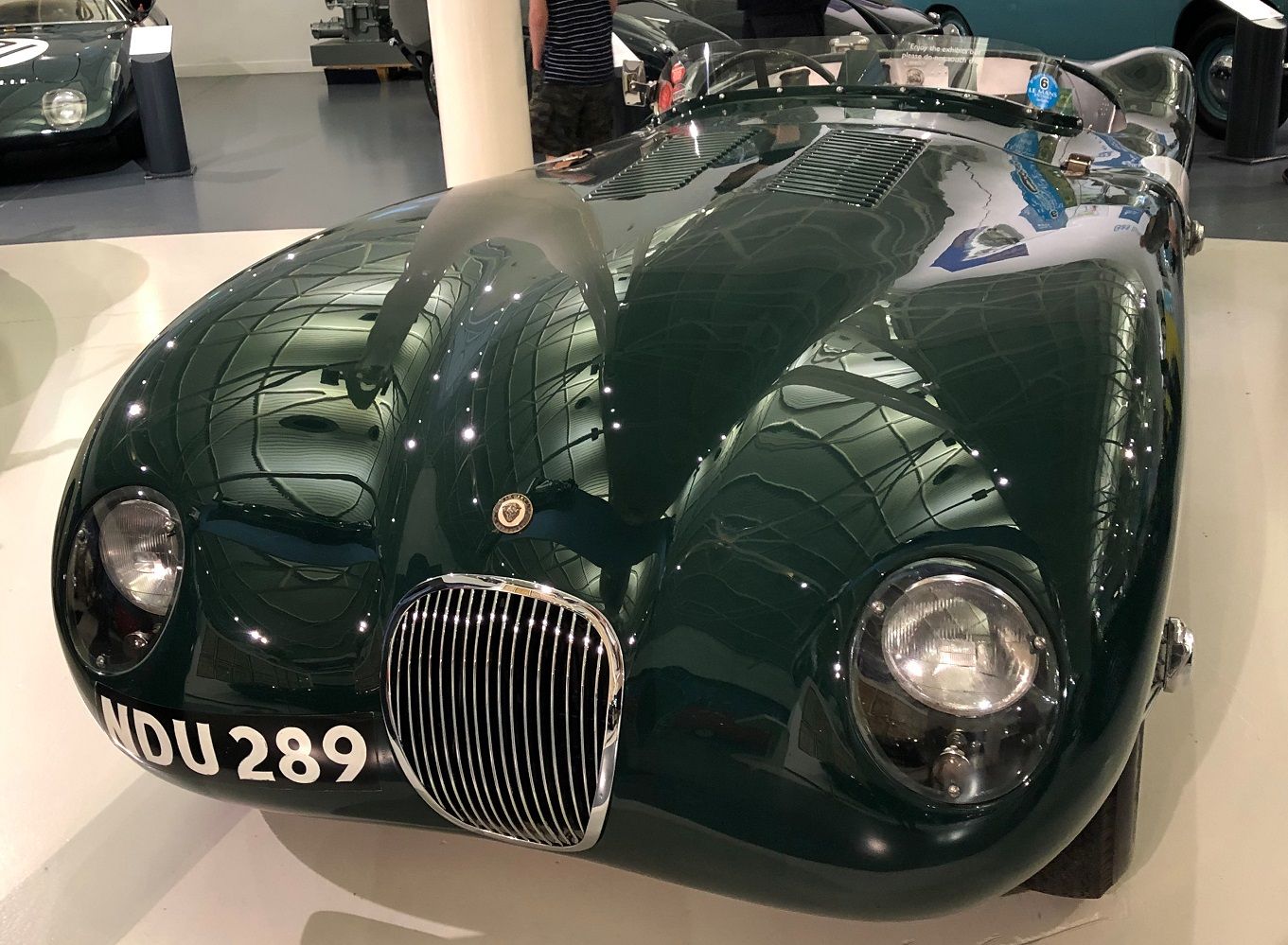 The Monte Carlo Rally winning Minis are well represented, as are Land Rovers, the work horse of the British farmers. In fact, the Land Rover display is dominated by an artificial 'mountain' designed to show off the Land Rover's off-road capabilities. Cars on display include the very first Range Rover off the production line. The Film & TV cars exhibit has the pink FAB 1 from Thunderbirds, the Land Rover Defender used in the James Bond Skyfall movie, the Tomb Raider Defender, the Land Rover 'Judge Dredd' City Cab and even a replica of the DeLorean from Back to the Future 2.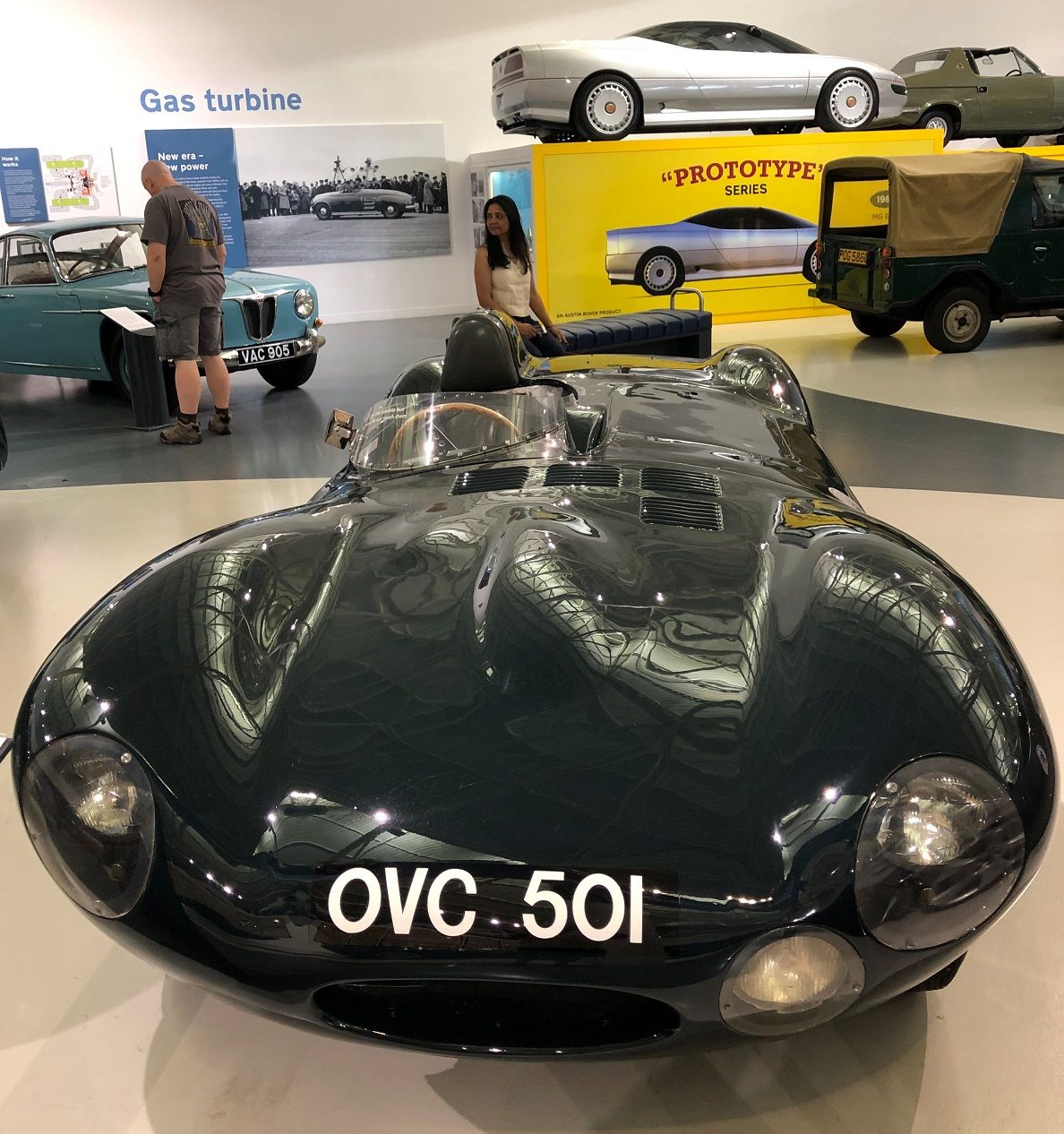 One should certainly not miss the exhibit titled Under the Skin. An educational exhibit, ideal for those who want to know more about what goes on underneath the bonnet of their car, what happens while changing gears, or how a car offers protection during an unfortunate accident.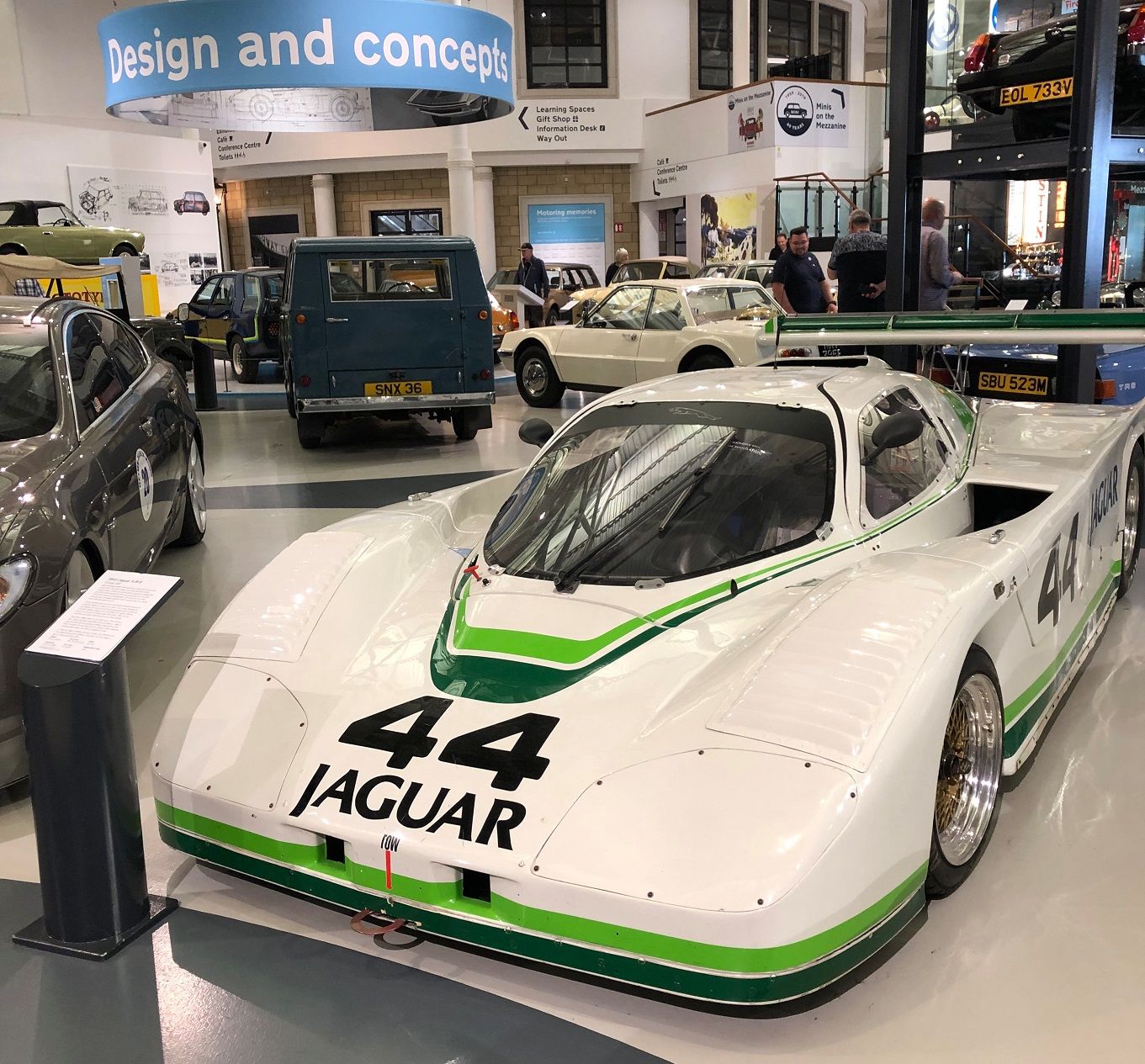 The Gas Turbine section tells the story of Rover and the gas turbine. With three Rover gas turbine cars on display, including the unique Rover BRM which completed Le Mans twice, one can discover the reasons behind Rover's fascination with the jet engine. Equally fascinating is the Record Breakers display featuring the world's fastest MG streamliners.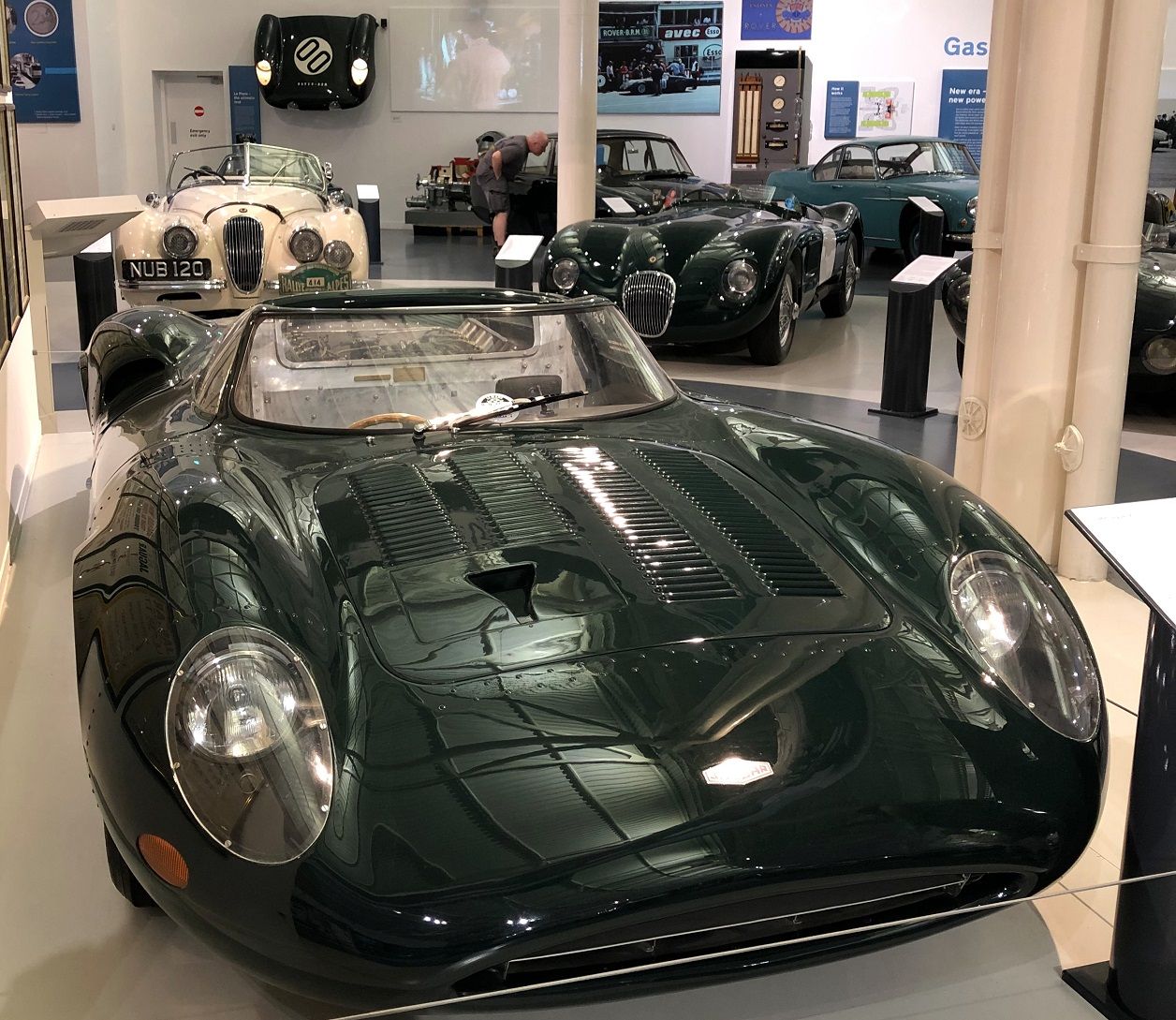 Did you know that William Morris was also a philanthropist? He funded the setting up of several hospitals. The hospital I was in was the Nuffield Warwick Hospital in Leamington Spa. His office from the Morris factory at Cowley is laid out inside the museum, just how it was when he last went to work in 1963.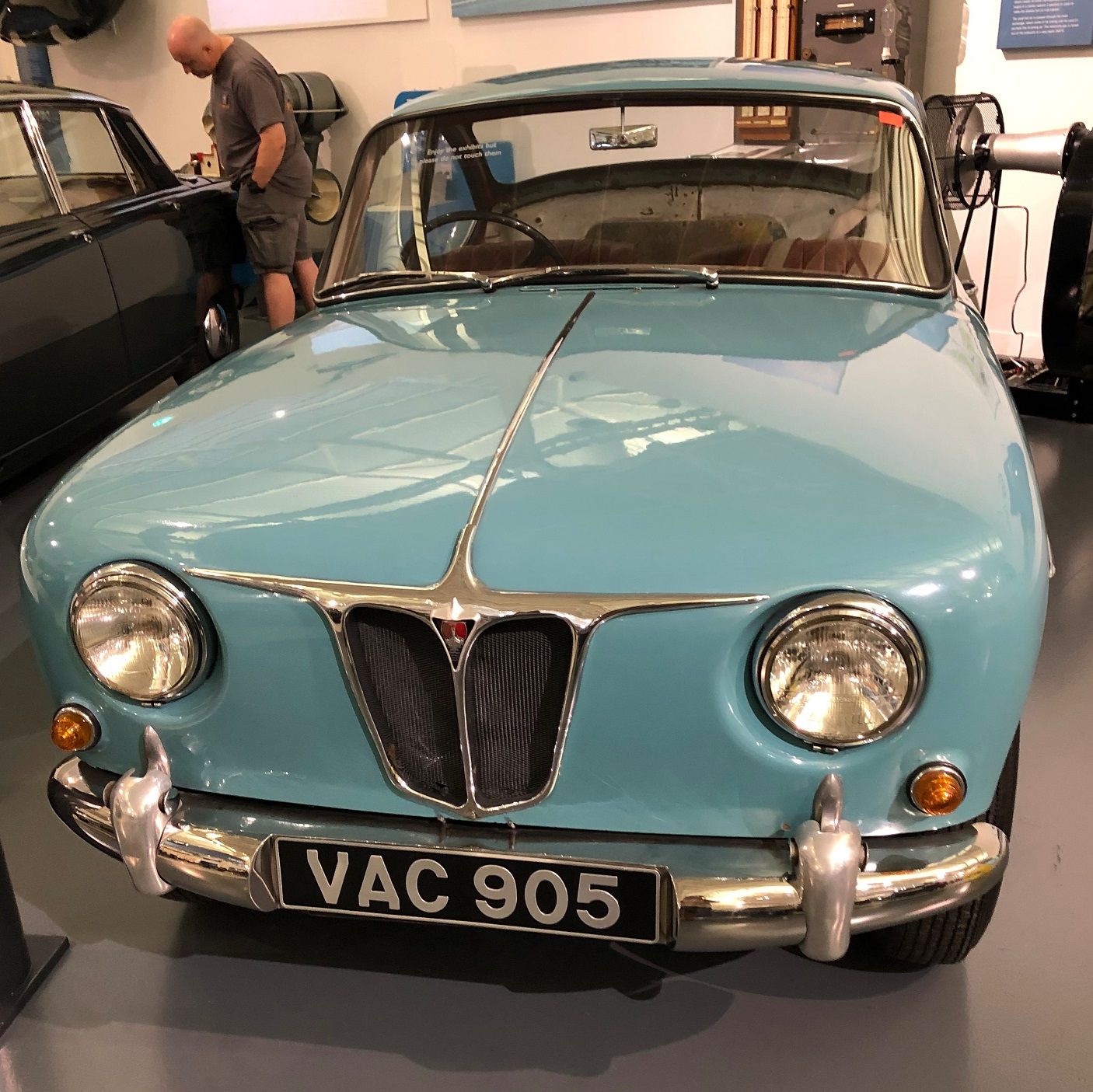 The British Motor Museum at Banbury Road, Gaydon, Lighthorne Heath, Warwick CV35 0BJ, United Kingdom can be accessed by road, by rail (nearest mainline rail stations are Warwick (8 miles), Leamington Spa (8 miles) and Banbury (11 miles). There is a regular bus service too from Leamington Spa. One can even visit in an electric car; there are charging points in the visitor car park. One can spend an entire day there and not get bored. There are facilities for eating and drinking for the whole family.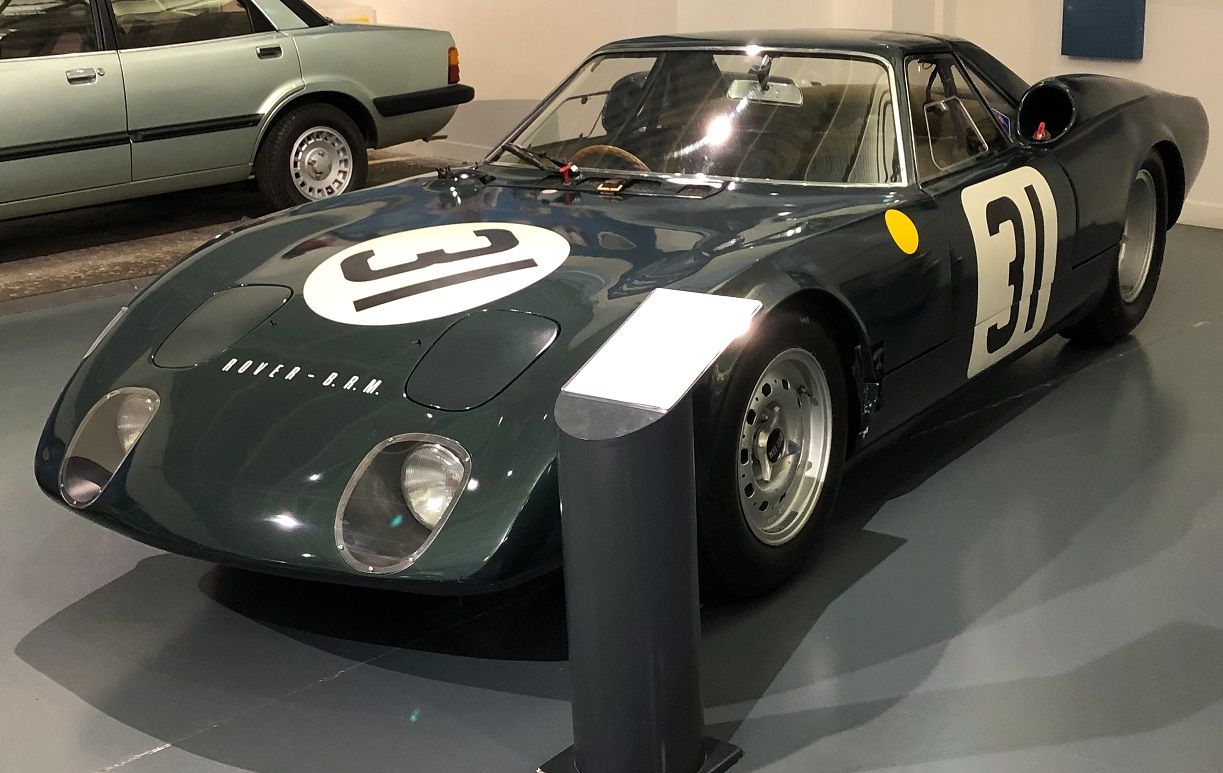 ---
---
Comments
Sign in or become a deRivaz & Ives member to join the conversation.
Just enter your email below to get a log in link.