Jean-Paul Belmondo's Riva Super Florida: Reliving The Jet Set Life
Images: Artcurial Motorcars
In case you were wondering… no we haven't forgotten that we are a magazine specializing in historic vehicles. Yes, there is a connection: many of the automotive enthusiasts of the golden years of the automobile (from the 1950s to the 1970s, as I see it) also had a passion for high-speed motorboats, and amongst the many that used to be very popular in those years, the Italian Riva stood out as arguably the most desirable of them all.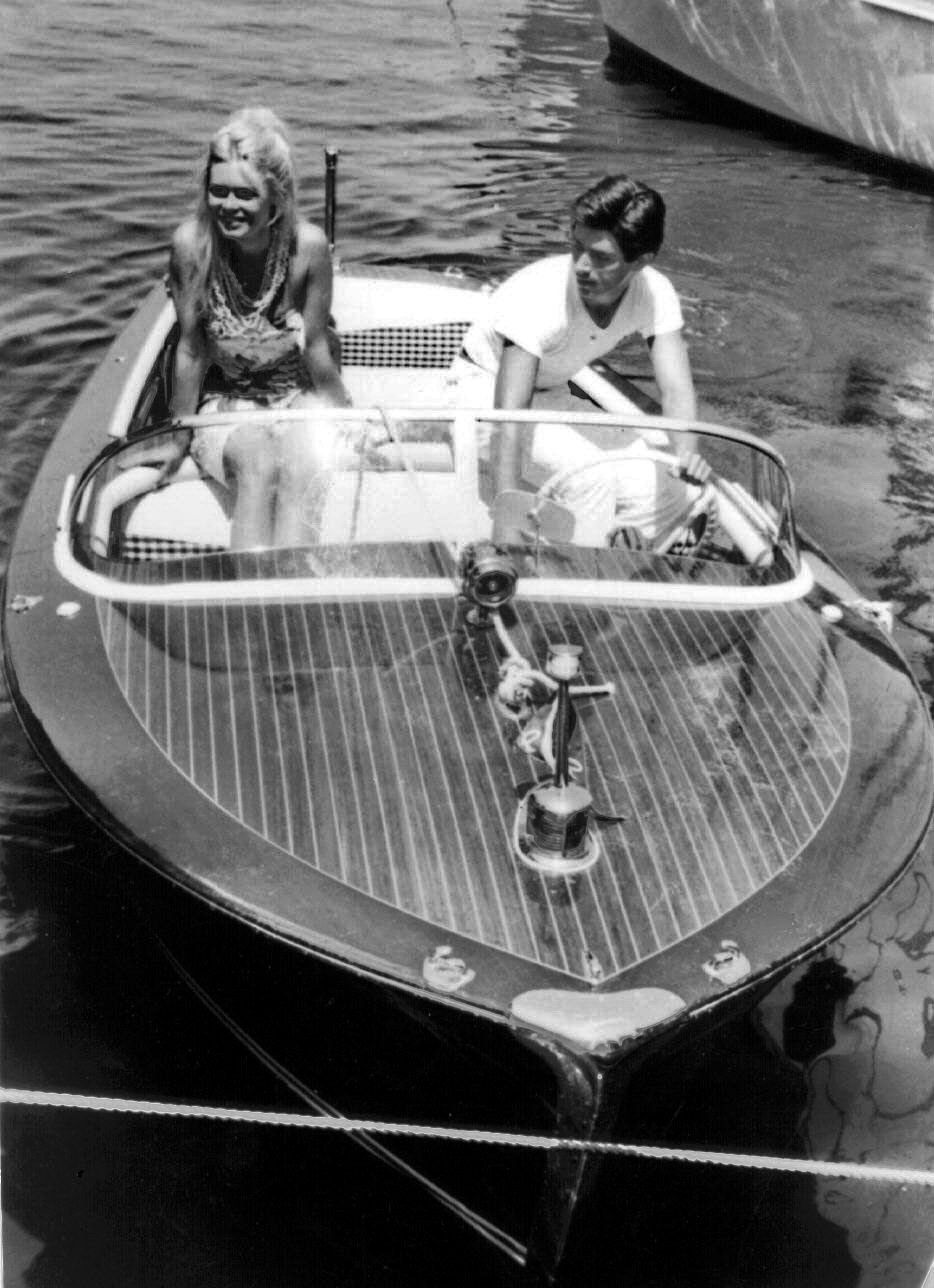 Riva was sort of the Rolls-Royce and Ferrari of motorboats rolled into one. Not unlike the Maserati brothers, or for that matter, Henry Royce, Ettore Bugatti or Enzo Ferrari, founder Carlo Riva also aimed to create a legendary emblem of luxury and nautical refinement, by manufacturing magnificently crafted leisure boats.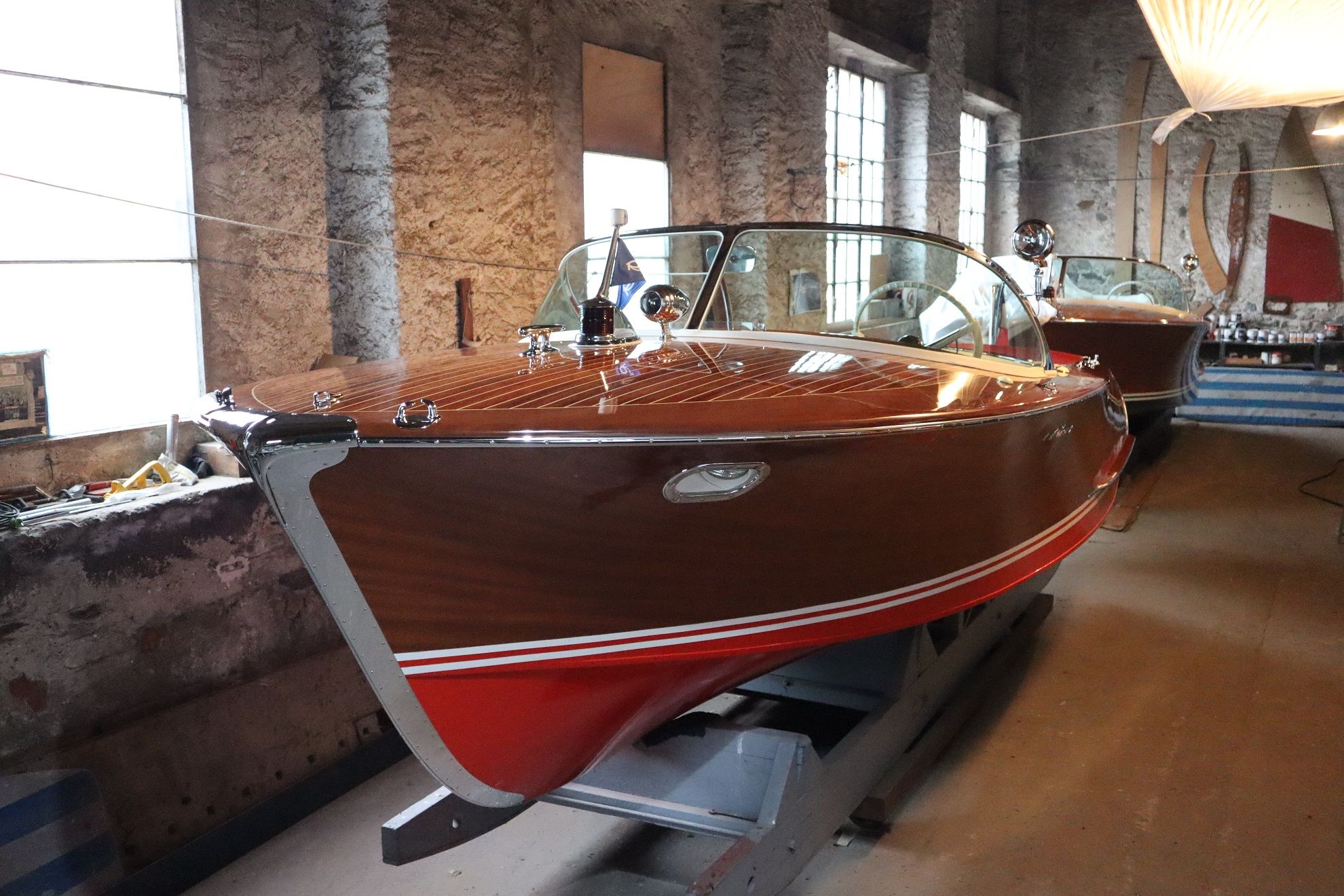 Founded in the Lombardy region of Italy in the early 1950s by Italian industrialist Carlo Riva (1922–2017), Riva became a must-have amongst the jet set of post-War Europe. When Carlo visited the United States in 1951, he was taken up by the increasingly popular American boating specialists Chris-Craft and Hacker-Craft and their powered motorboats, which had become so popular on the lakes of the US and in The Hamptons.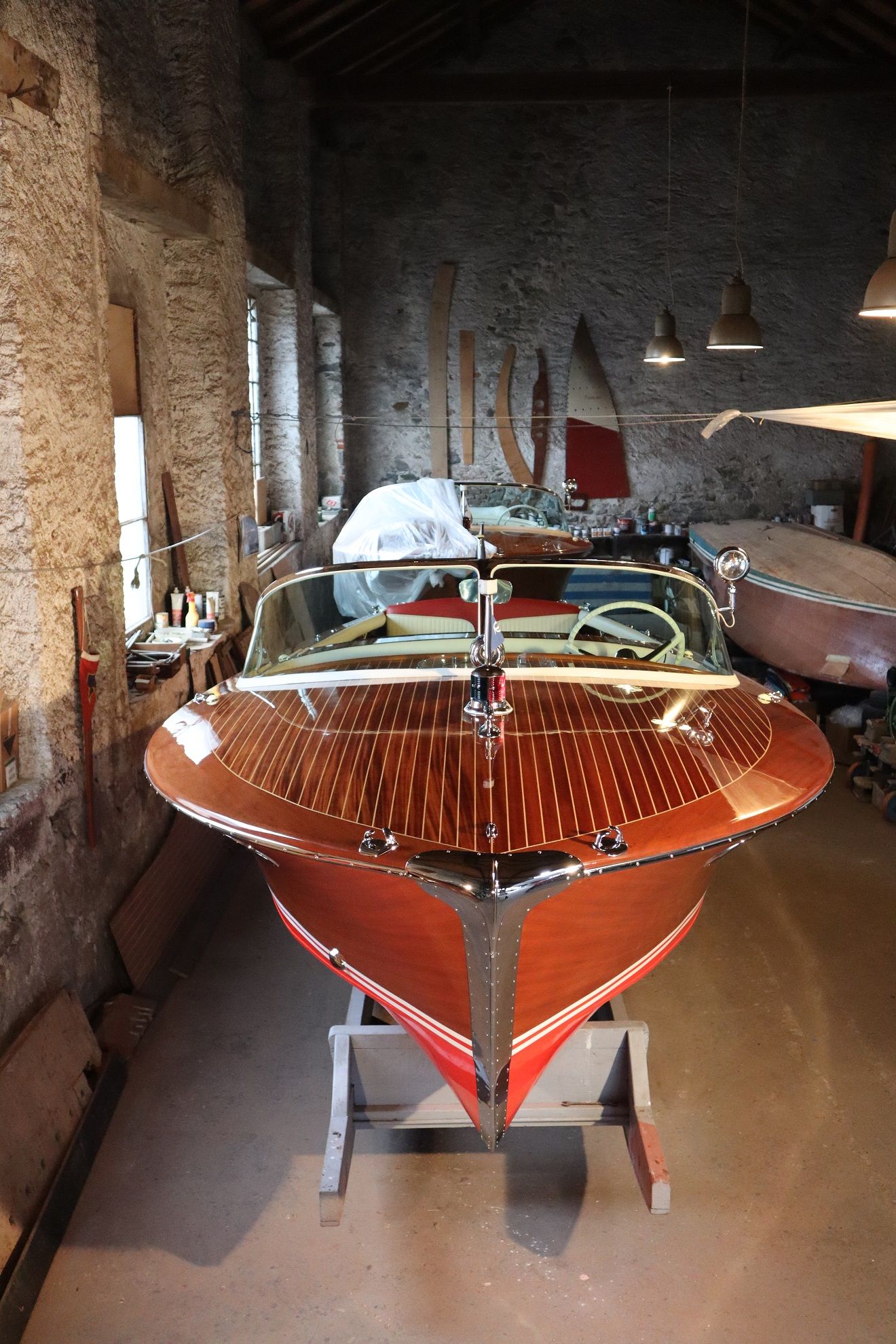 Carlo was also inspired by his grandfather Ernesto Riva, who was a small shipwright, a builder of light and fast fishing boats since 1842, based in Sarnico, on the shores of Lake Iseo in Lombardy. Carlos's father Ernesto, who had accompanied Carlo to the United States, was also into manufacturing powered family boats using automobile engines.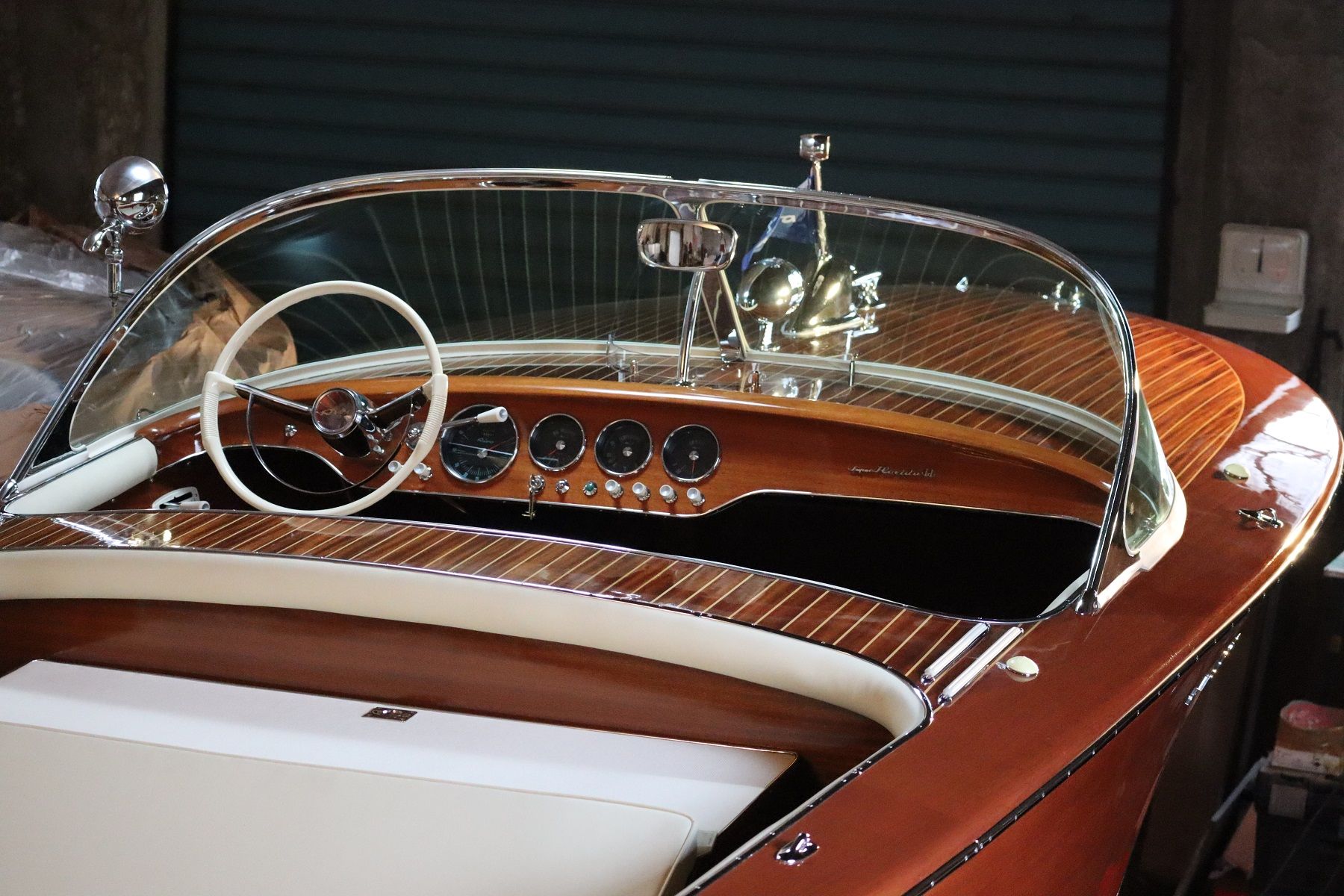 Also influenced by the wooden racing boats such as the legendary 1953 Ferrari Arno XI, Carlo Riva's leisure boats came in varnished mahogany, subtle chrome highlights, and leather upholstery for the seats. Most often than not, the boats were powered with powerful American V8 engines, located in the imposing aft deck. An average of around 20-odd custom-built boats were produced every year, with variations in the hull profile, the sizes, details, equipment, and engine power, depending on the model.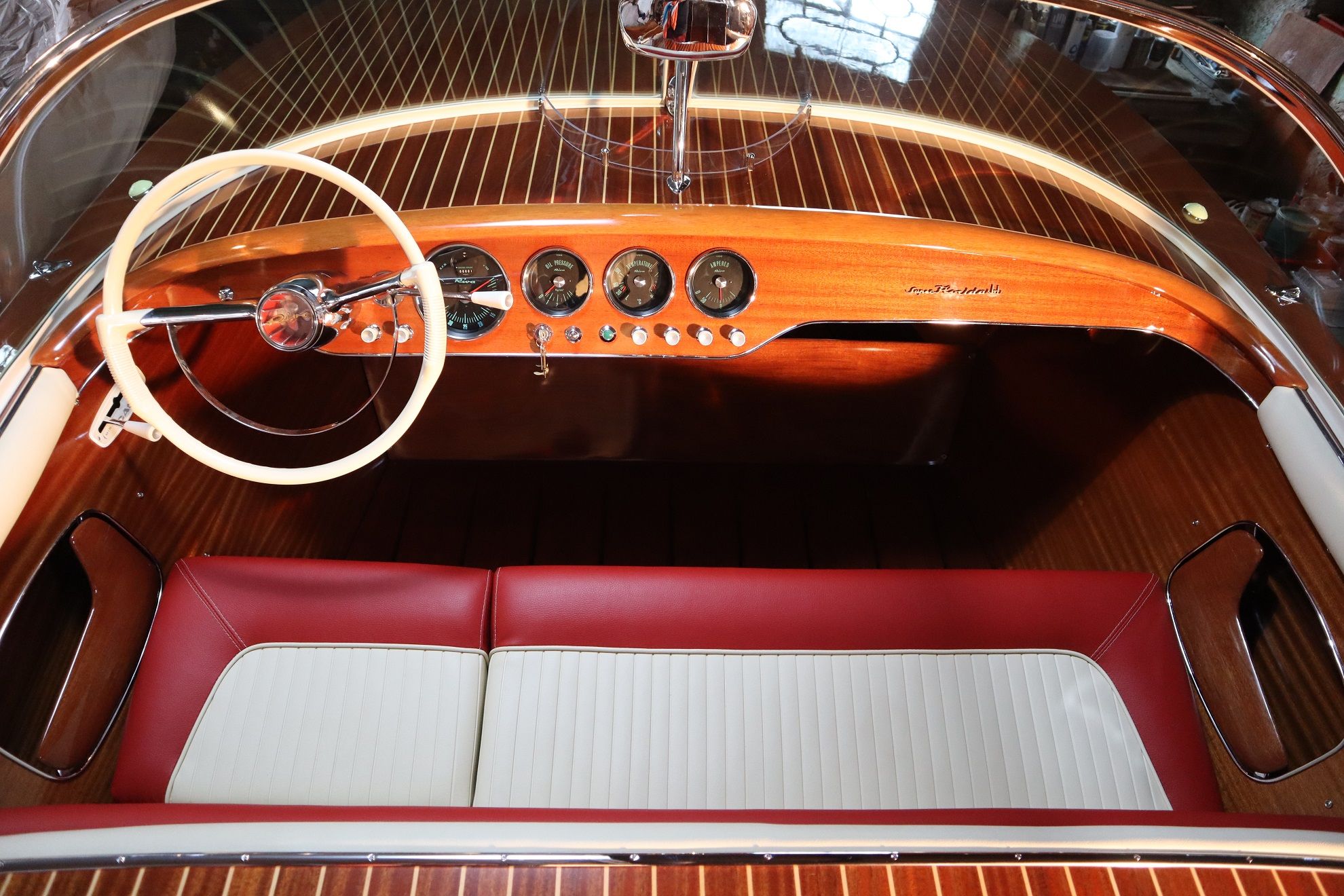 Probably the most famous of all the Riva models—the Aquarama—launched in 1962, was particularly popular with the likes of Brigitte Bardot, Alain Delon, Peter Sellers, Aristotle Onassis, Sophia Loren, Giovanni Agnelli and John Fitzgerald Kennedy. One Aquarama was built for Ferruccio Lamborghini, powered by two Lamborghini V12s.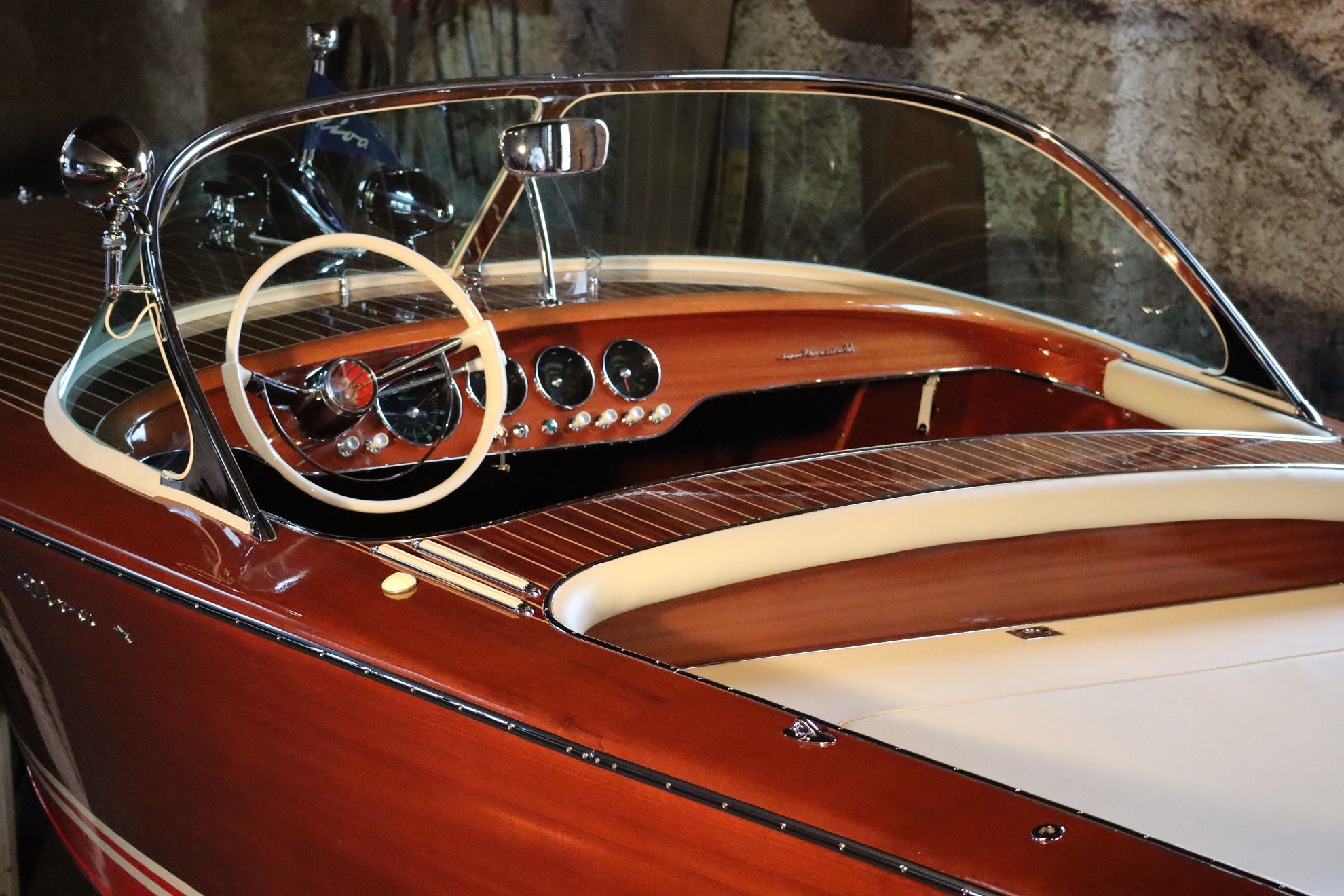 Prince Rainier III of Monaco and his wife Grace Kelly were also fans of the Aquarama and accepted that Riva set up its commercial base in Monaco, thanks to the development on Port Hercule of a wharf (under the rock of Monaco) that was 100 metres long, designed to shelter more than 200 Riva boats.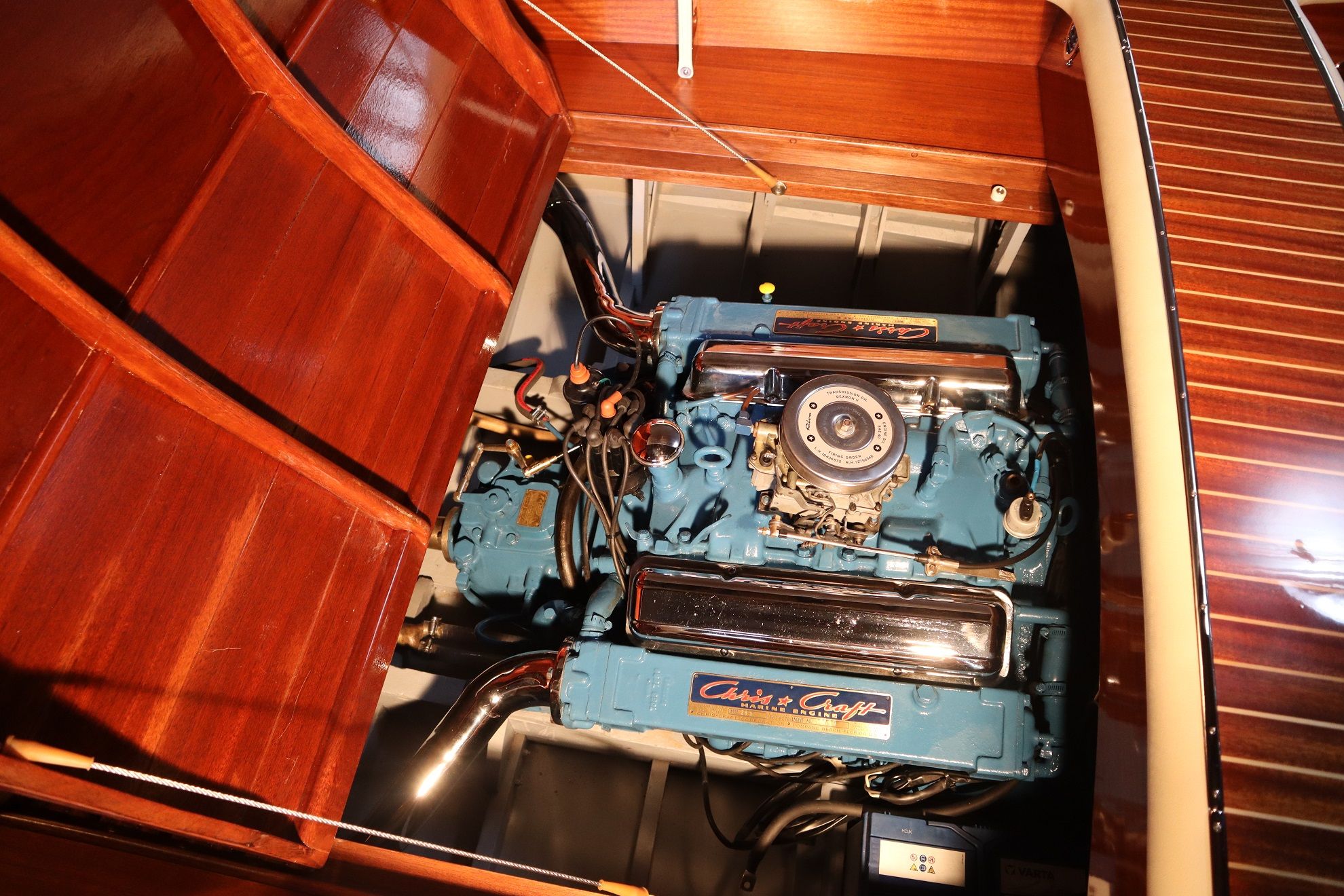 By the 1970s, Rivas were dime a dozen at the marinas frequented by the jet set: Lake Como and Lake Garda in Italy, Saint-Tropez and Monaco along the French Riviera, Lake Geneva, Lake Annecy in France, or at Venice, Portofino, Porto Cervo, and so on.
The one featured here is a Riva Super Florida, which is a little smaller than the Aquarama. This one too comes with a star-studded provenance: it was ordered new in 1964 by no less a personality than the French actor Jean-Paul Belmondo.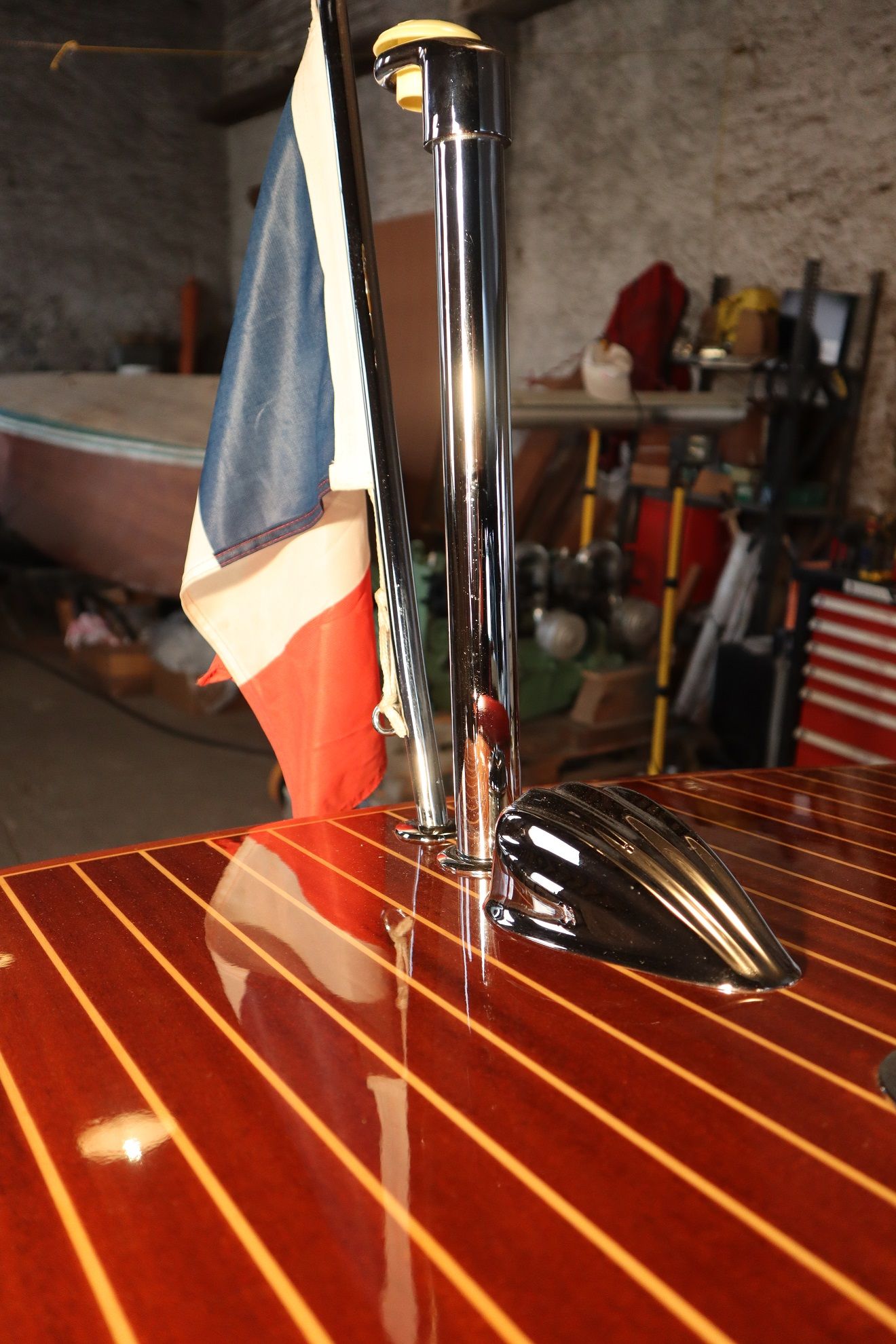 This order was registered with Riva under the number 784 and under the name 'Élodie I', that of the actor's first wife, Élodie Constantin. This boat was then registered with the maritime department of Nice under the number NI6359 and moored in Cannes.
In the years following Jean-Paul Belmondo and Élodie Constantin's split, an unverified story has it that the actor swapped this Riva for a Ferrari which was in Sicily. Next 'traces' of Elodie I was in the 2010s, when it belonged to a certain Mr. E. V., from Palermo.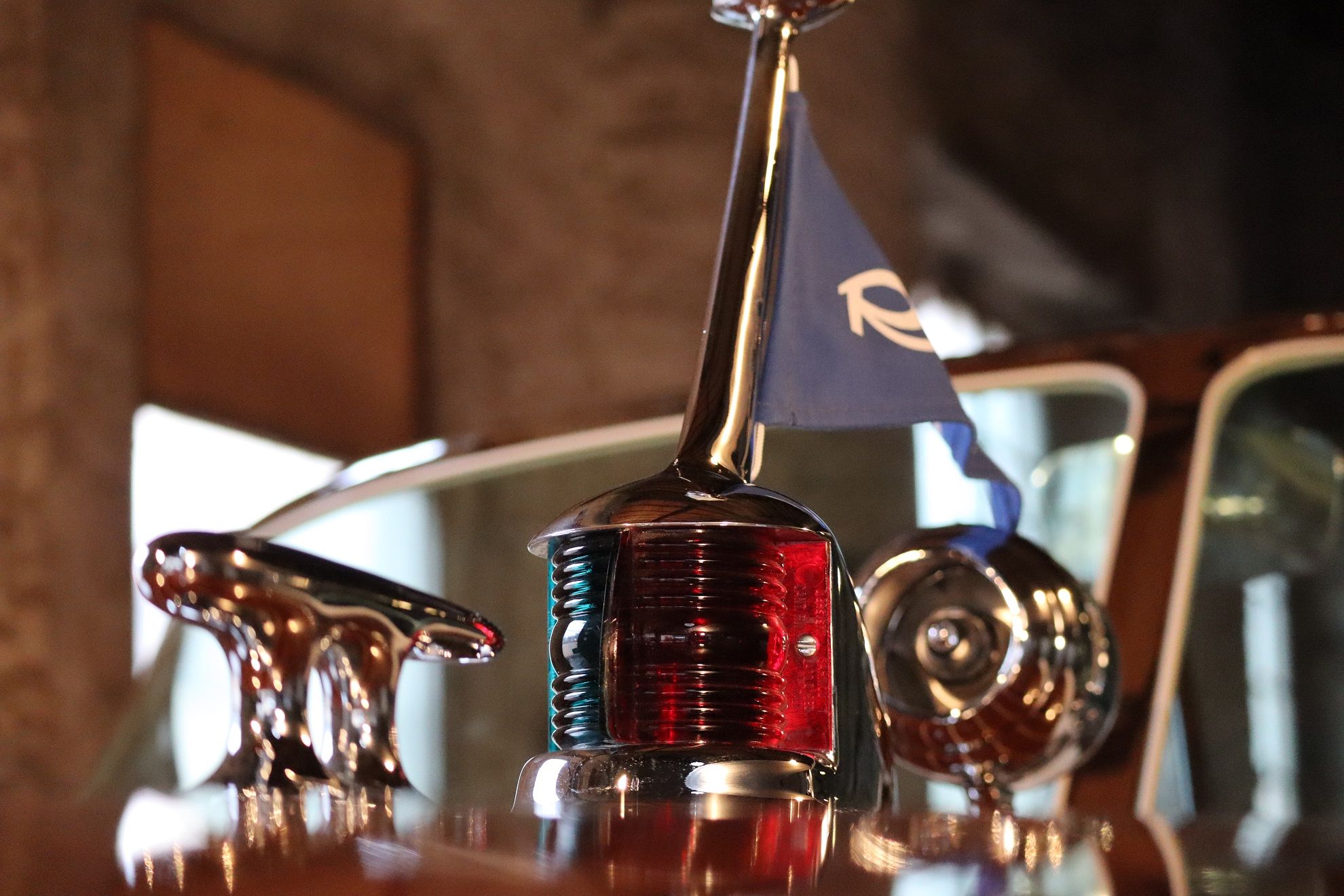 The latter stored it as it was (in a very complete state) in a barn for several years and, in 2015, he published an ad in Vivariva magazine where he presented it as a restoration project.
It was there that the current owner noticed it and acquired it, before entrusting it to the famous Marco Aghemio shipyard, in Stresa, for a complete restoration.
Élodie I is now coming up for auction at Artcurial's forthcoming Paris' Retromobile auction in early February. It is on sale with a trailer, placed on its 'cradle'.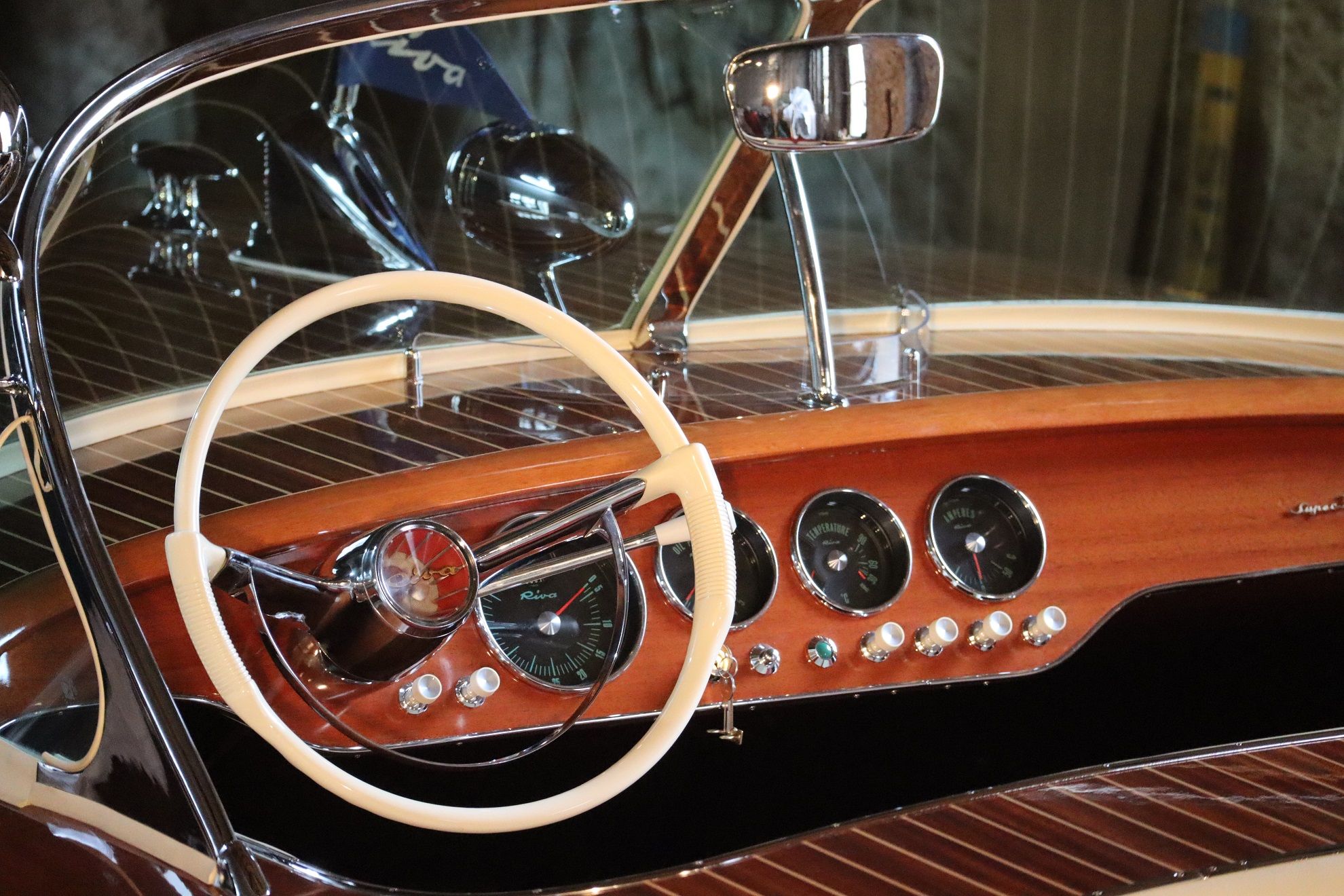 The restoration seems to be exemplary (there is a full restoration file) and the boat is in superb condition, both cosmetically and mechanically, powered as it was initially, by a Chris-Craft 283 V8. The varnished wooden hull shines like new, and inside, the red-and-white imitation leather bench seat is ready for use. The magnificent dashboard sports four counters with chrome surrounds.
Incidentally, Riva stopped making its traditional wooden motorboats in 1996, having made a total of around 4,000 units. The British company Vickers (then owner of Rolls-Royce Motors) became the owner of the brand between 1991 and 1998.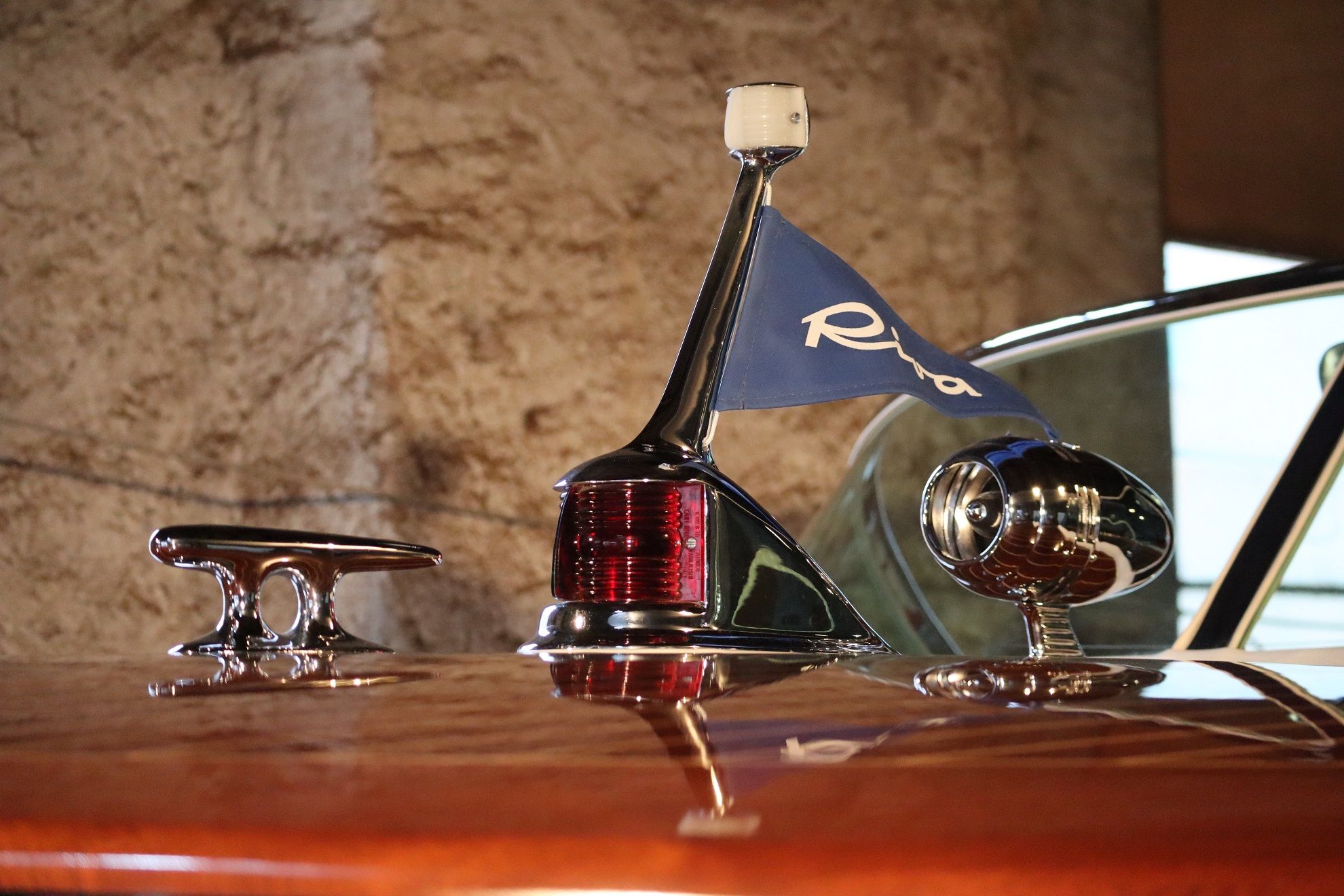 Riva became a part of the Italian Ferretti Group from 1st of May 2000, which itself was taken over by the Thai luxury yacht builder Weichai Power in January 2012, and now makes mainly modern yachts.
---
---
Comments
Sign in or become a deRivaz & Ives member to join the conversation.
Just enter your email below to get a log in link.