Morgan Super 3: Reinventing The Third Wheel More Than 11 Decades Later
Images: Morgan Motor Company
It's once in a millennium that the Morgan Motor Company unveils a new model. But when they do, they do grab the headlines. Even if the new model is a remake of an old one…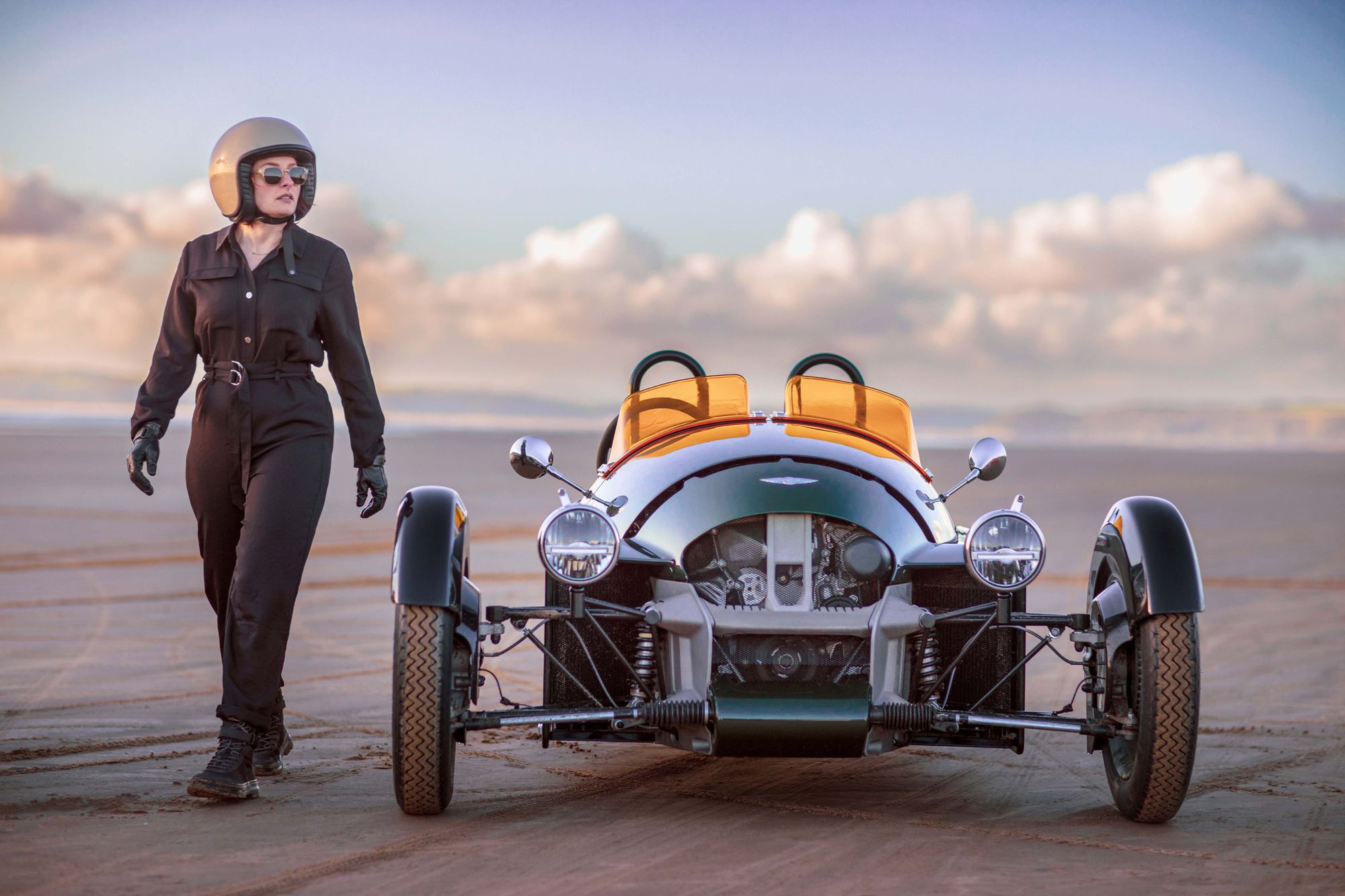 Thus, when Morgan announced the Super 3 recently it had us as intrigued as just about every other enthusiast of historic vehicles. Although Morgan claims that the new Super 3 has been designed from the ground up to offer 'new levels of character, thrill and adventure', the principles that have defined Morgan's three-wheeled product since the company was founded 113 years ago remain true to its ancestors.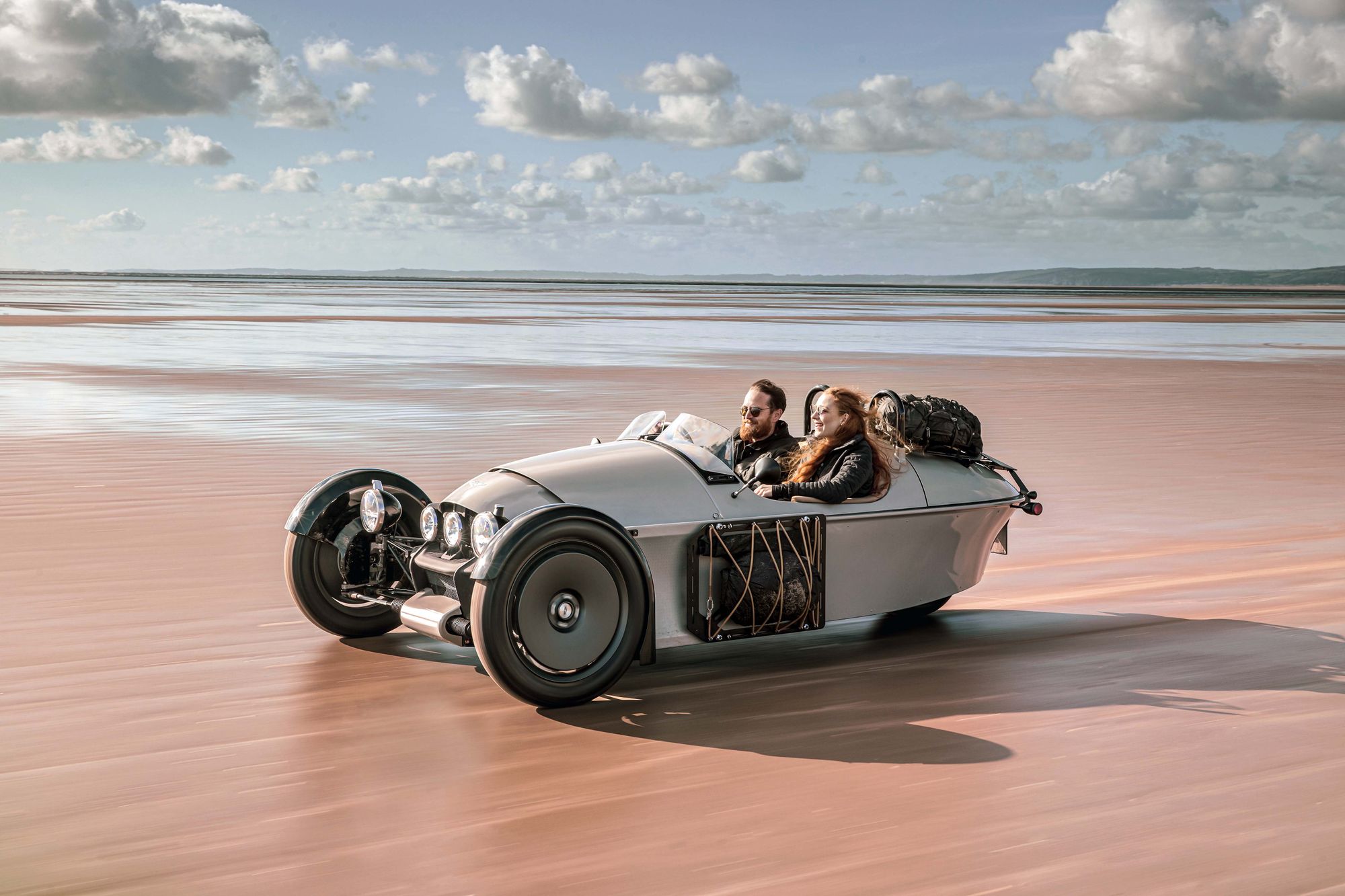 Morgan insists that the heart of the Super 3's personality remains its driving character. Claiming to be the company's most configurable model to date, the new Super 3 is available with an extensive list of options and accessories that allows owners to tailor their own experience.
From adventure touring accessories to race-inspired liveries, Super 3 adopts multiple personalities to reflect the individuality of its owner, claims Morgan. Three expressions of these personalities can be seen on the launch vehicles.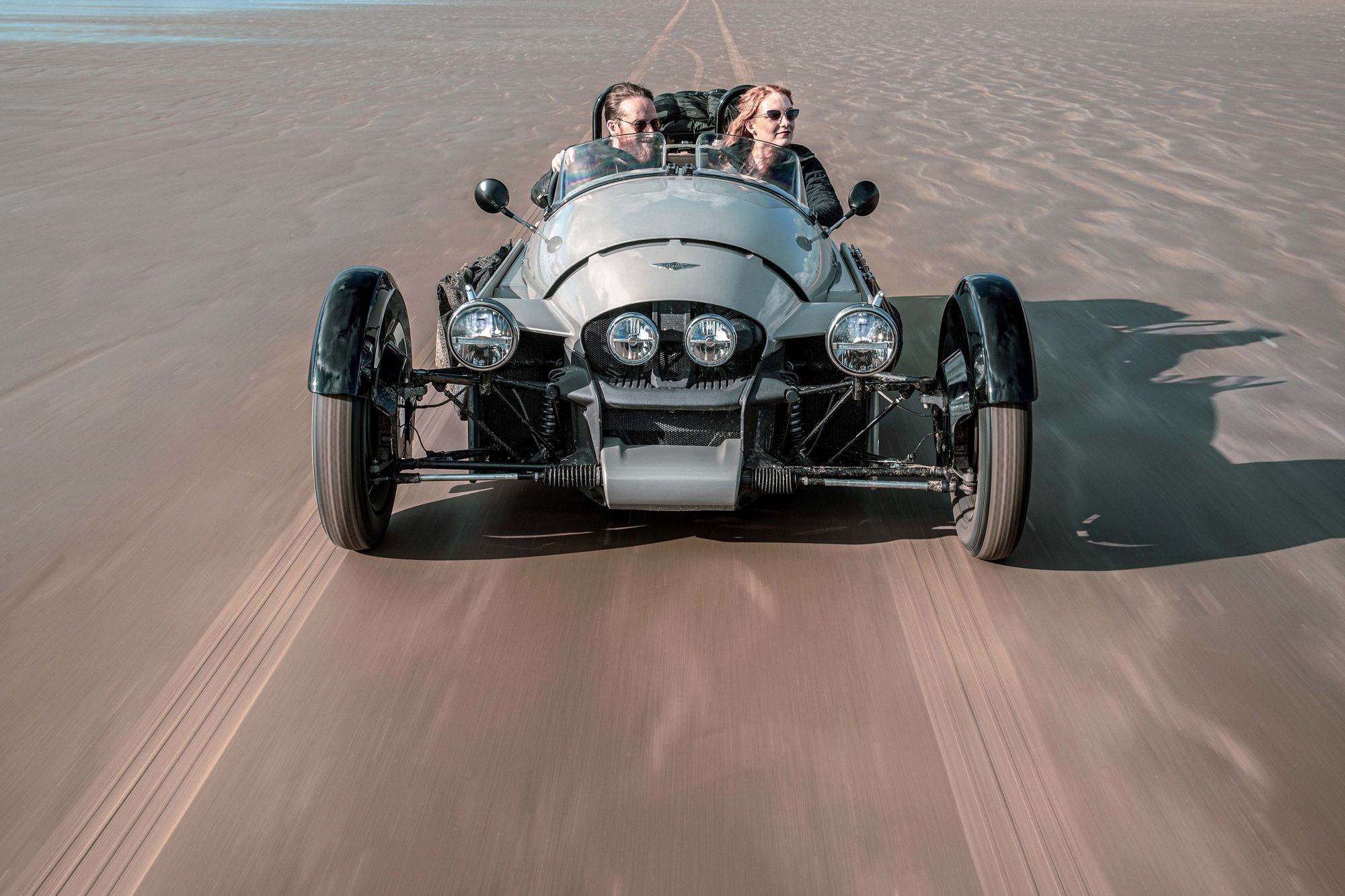 The Super 3, like the other Morgans, will be built in Malvern, Worcestershire, at the company's Pickersleigh Road factory. Skilled craftsmen and women have been handcrafting cars in those red brick buildings since 1914, just five years after HFS Morgan invented the first Morgan, known as 'The Runabout'.
With Super 3, Morgan claims that they have introduced a new design philosophy. Aerodynamic and mechanical requirements have heavily influenced the form and proportions of Super 3 apparently. This is most notable in the cast aluminium structures that provide the face of the vehicle, brace the engine, and control the corner packages, while also directing air into the side-mounted cooling packs.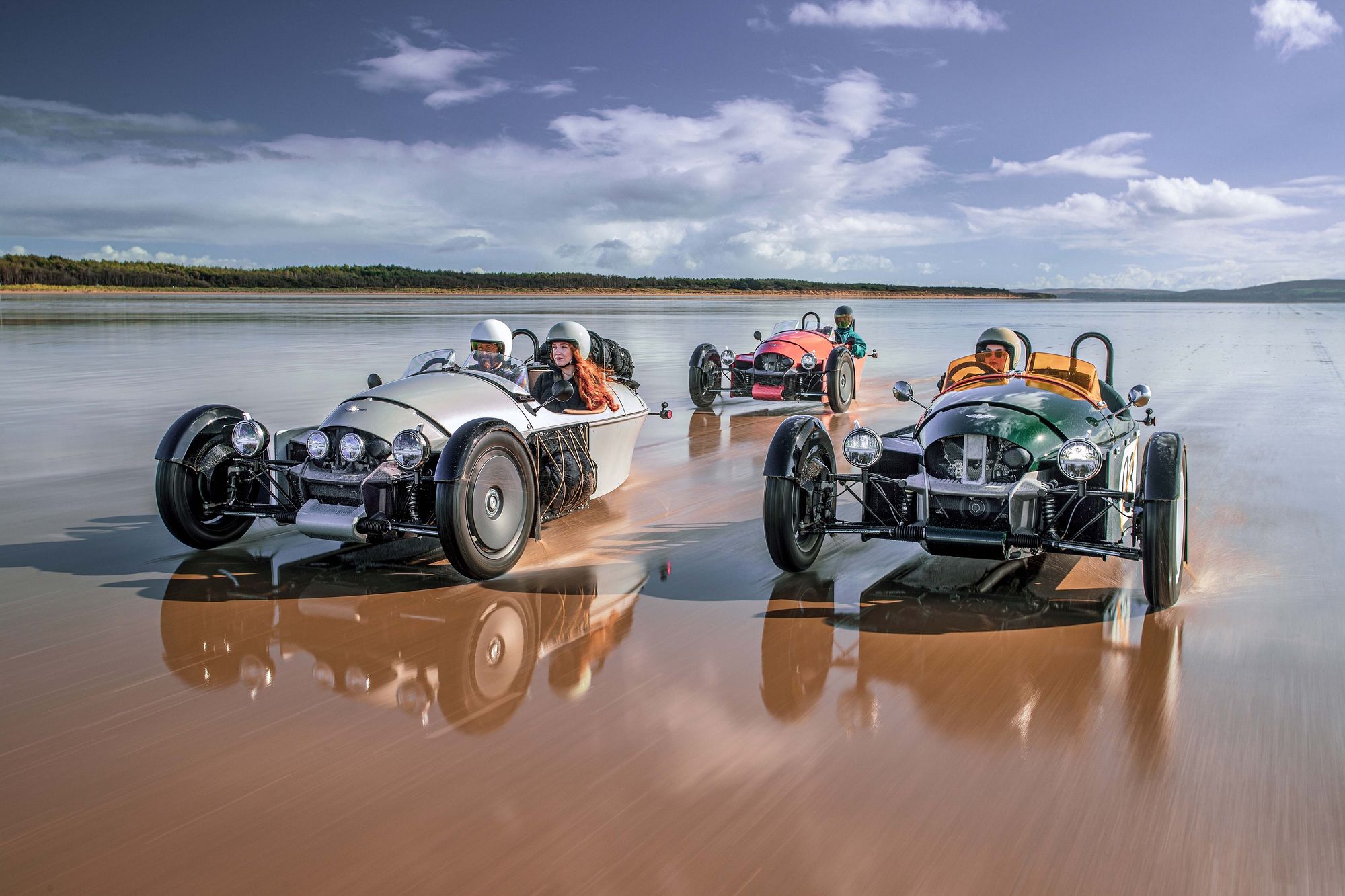 Two rectangular 'diffuser plates'—referred to as 'sideblades'—intelligently manage cooling requirements while also presenting a platform for panniers, luggage racks and liveries.
Super 3 is Morgan's first clean-sheet design since the launch of the Aero 8 in 2000 and the company's biggest visual departure since the 1962 Plus 4 Plus. Super 3 challenges the typical perceptions of Morgan design yet remains true to the company's underlying principles and heritage.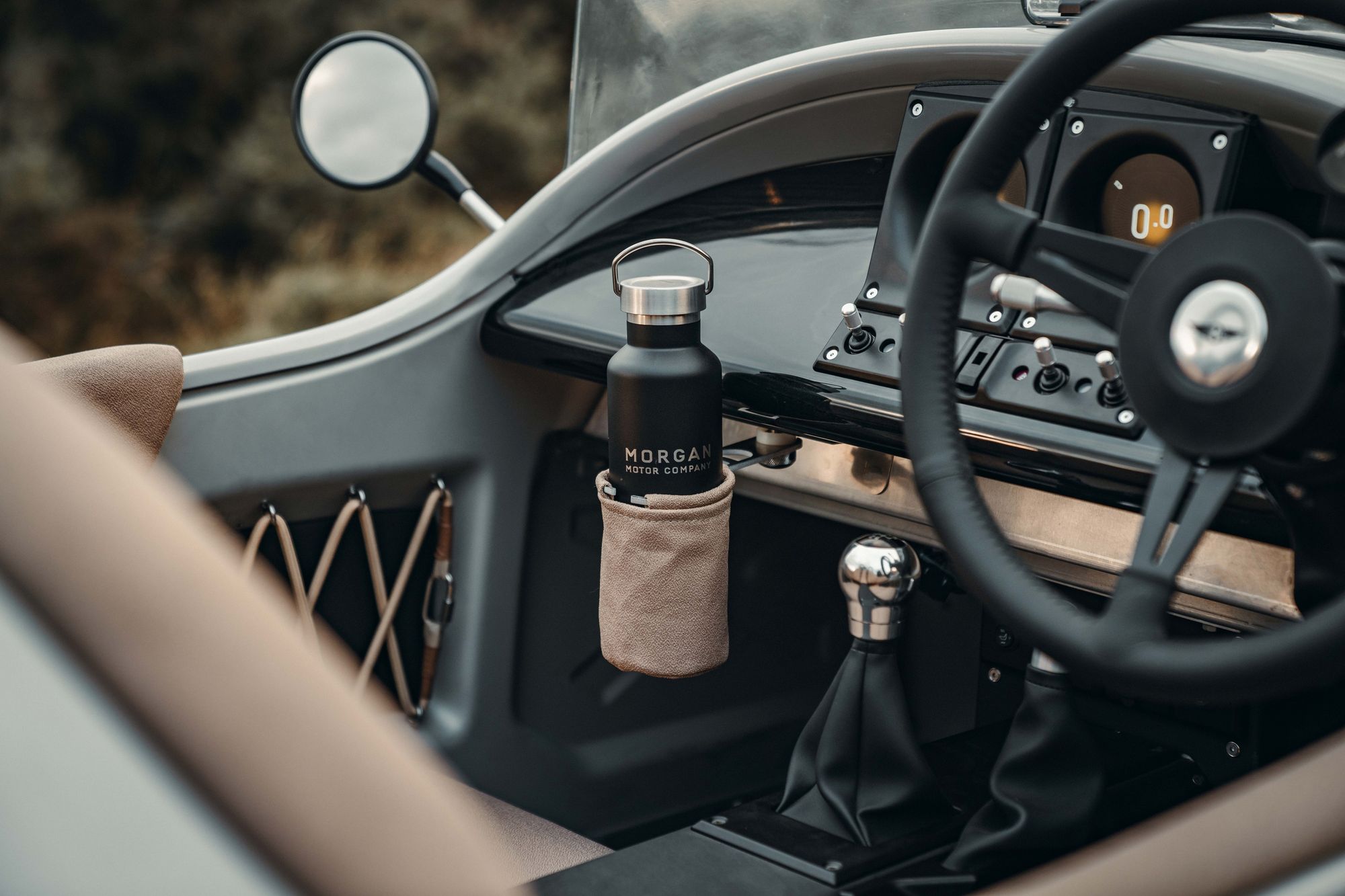 The exact positioning of the engine—now car-derived and mounted in-board—within Super 3 is of crucial importance. Chosen in part due to its compact nature, the inline three-cylinder block sits precisely behind the front axle line, delivering optimum weight distribution and desirable proportion.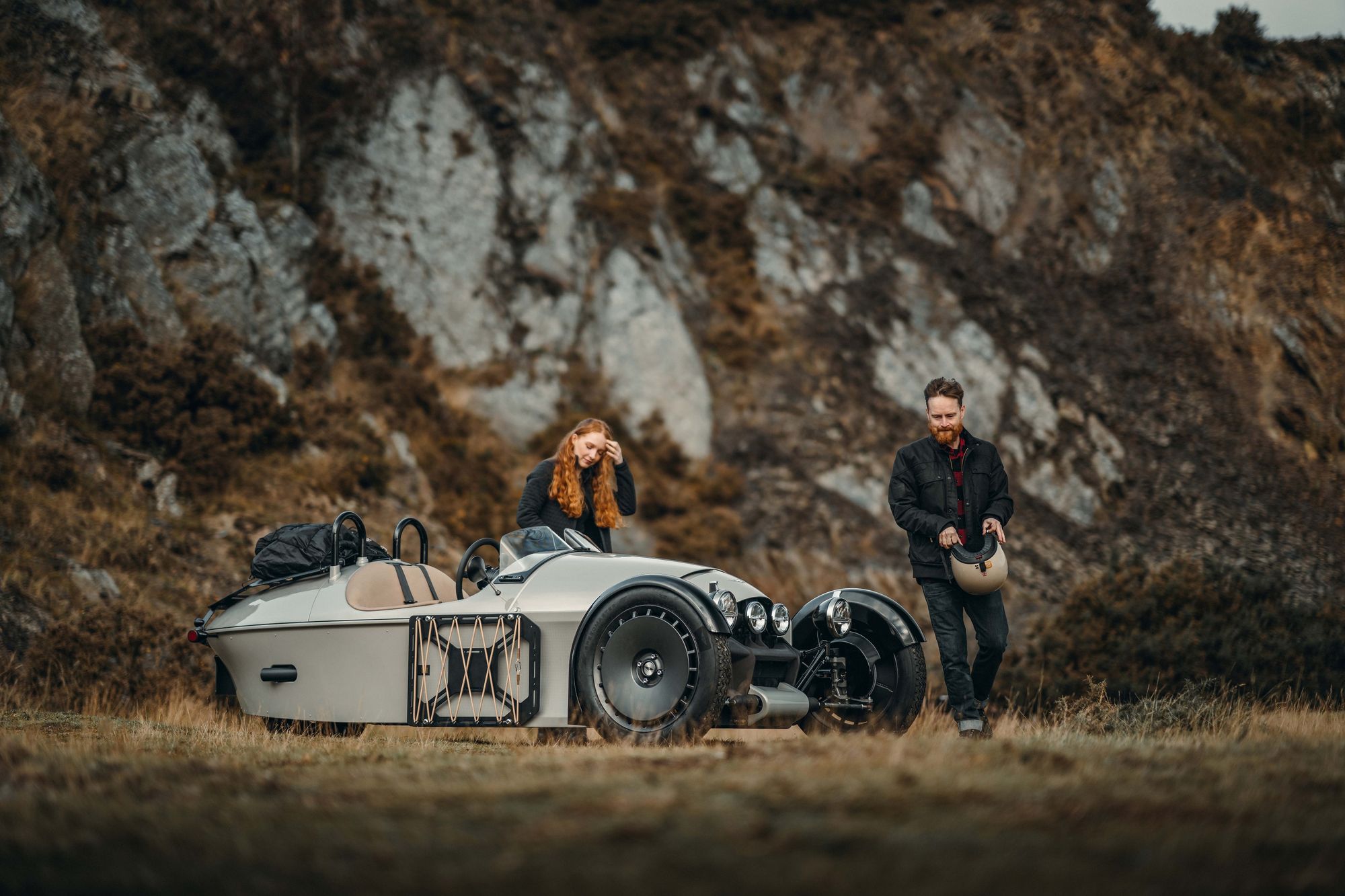 The latter is a key principle for Morgan's designers, who determine it vital that the body of the car is visually towed by its front wheels rather than sit on top of them. Super 3 has a mechanically intricate front end and exhibits linear geometry, which is intentionally contrasted against the trailing aerodynamic passenger compartment.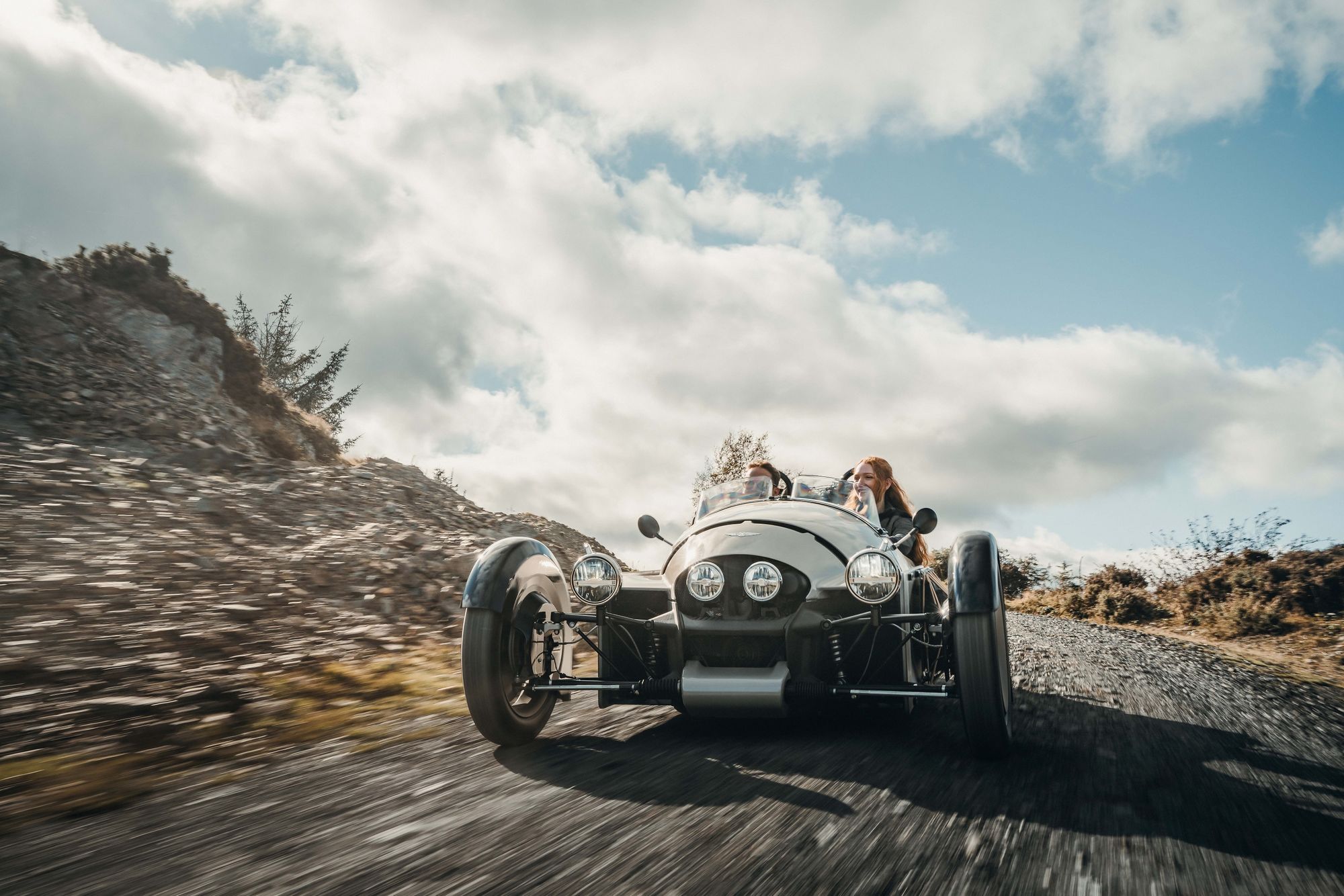 Underpinning the Morgan Super 3 is a bonded aluminium superformed monocoque platform. Morgan's expertise with bonded aluminium platforms dates back more than two decades, to the start of Aero 8 production, and was furthered with the CX-Generation platform used in the 2020 Plus Four and 2019 Plus Six. Super 3's platform evolves that technology further still.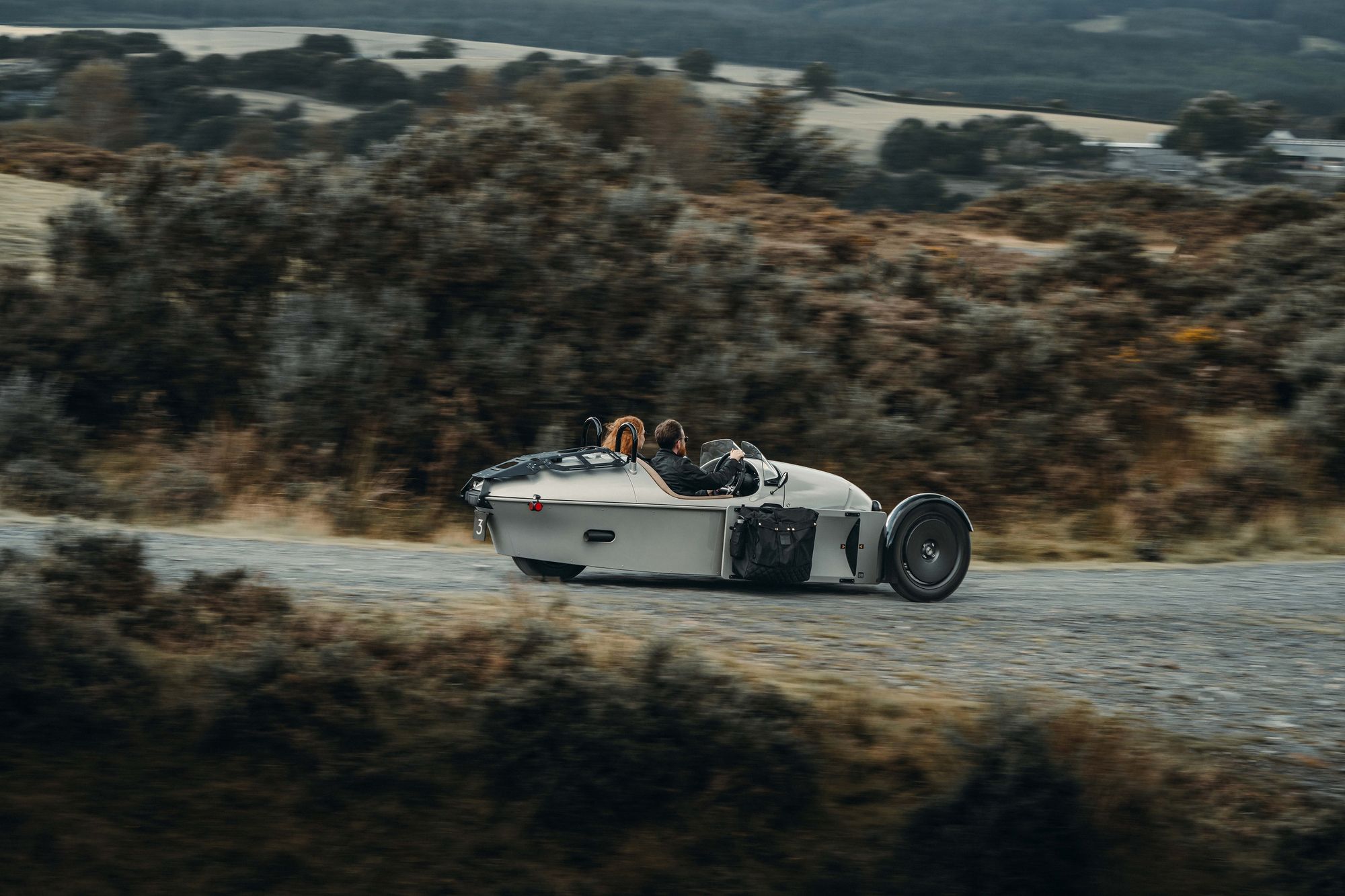 For the first time in Morgan history, the platform is a true monocoque, with stressed exterior 'A-surfaces' (as opposed to a unibody design found on most modern production cars, with bolt-on non-structural panels). Not only does this make for a lighter and more rigid chassis but also provides packaging benefits and gives more interior occupant space with no intrusion.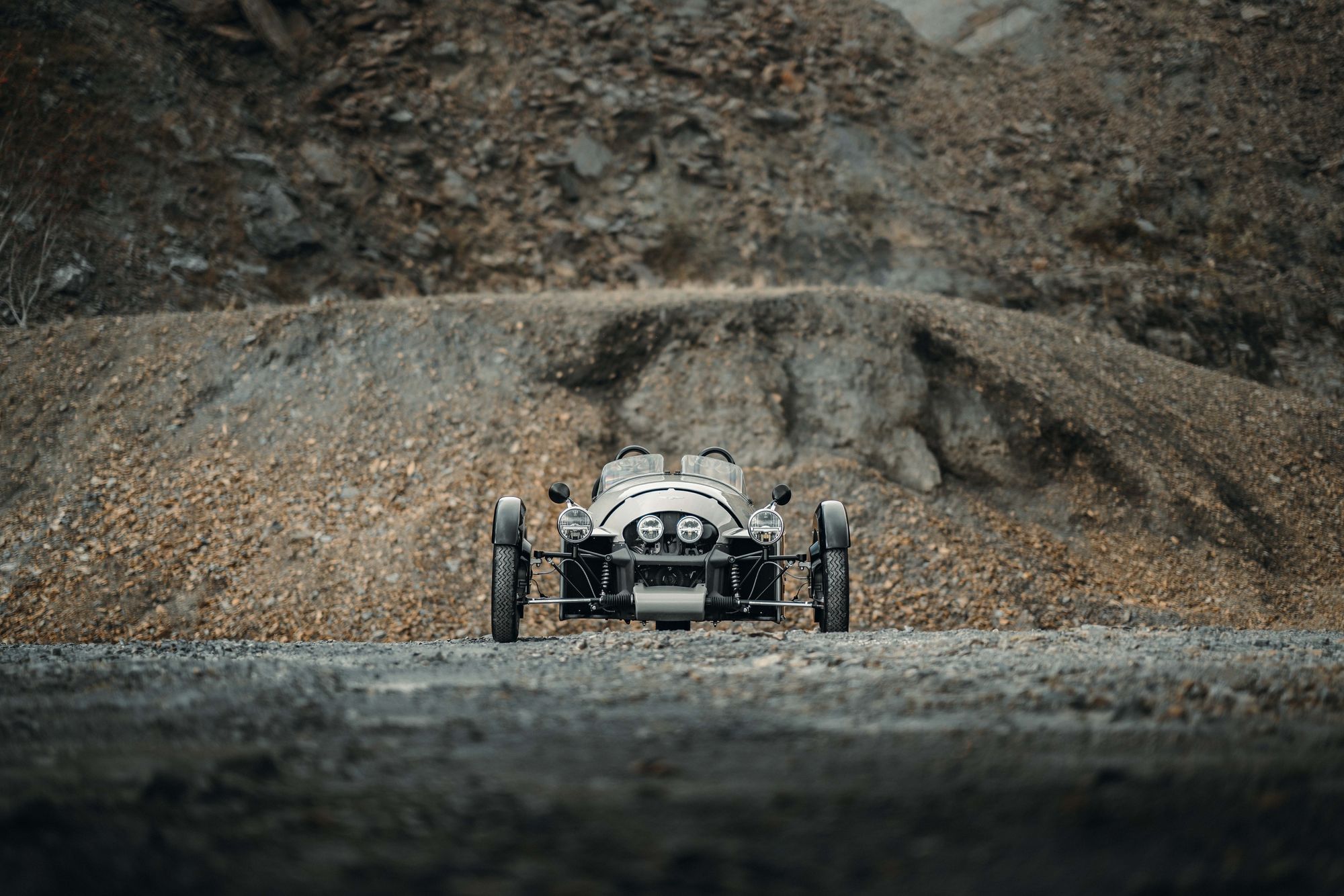 Its rigidity not only benefits the car's dynamic capability but also enhances safety, with Super 3 meeting the same exacting M1 and Reg. 12 frontal impact standards as Morgan's Plus Four and Plus Six four-wheeled cars.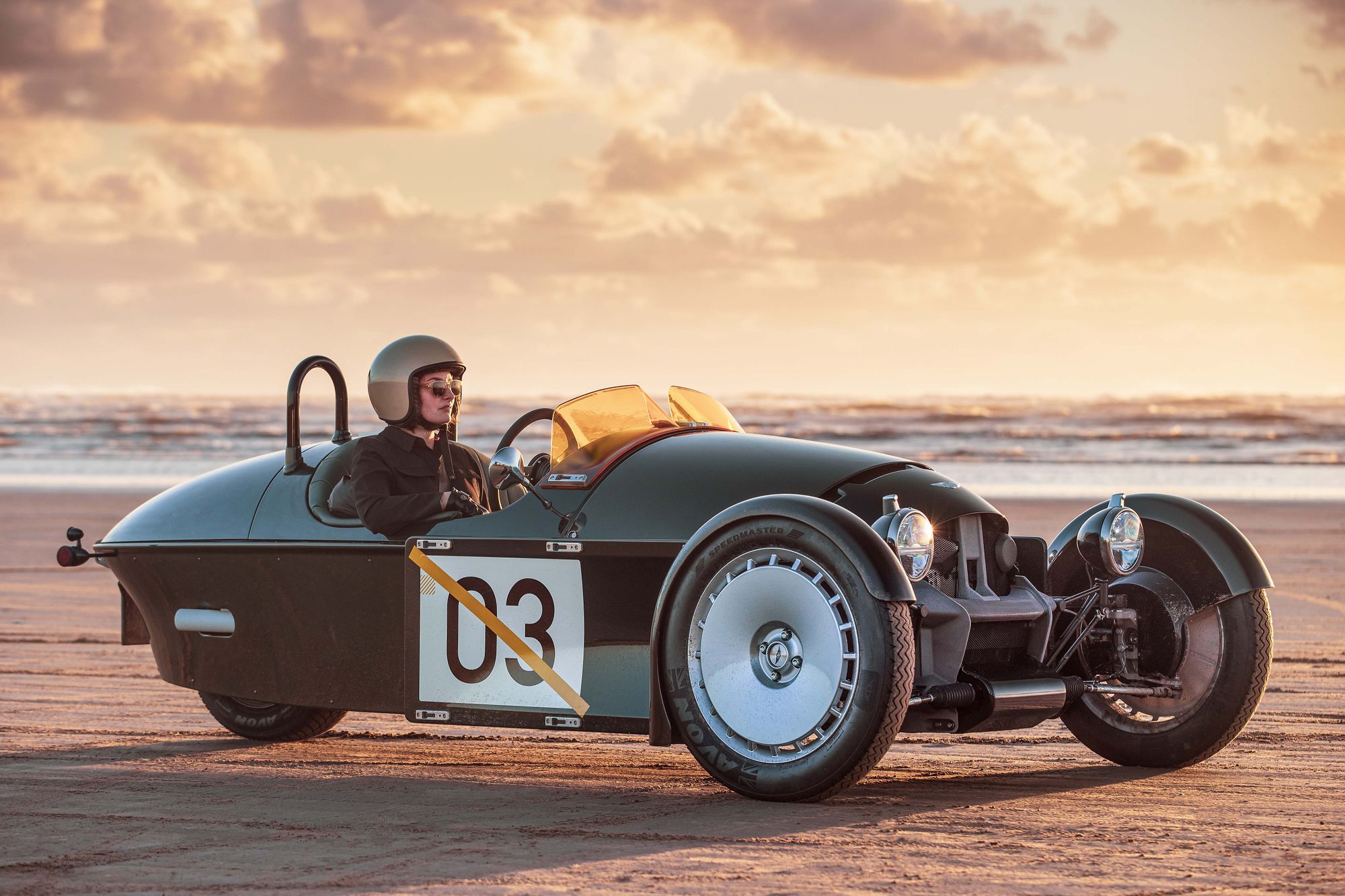 The Super 3 is powered by a 1.5 Ford unit, mated to a five-speed Mazda gearbox taken from the MX-5. Morgan worked in partnership with Avon to develop its own 20-inch diameter tyre for the Super 3.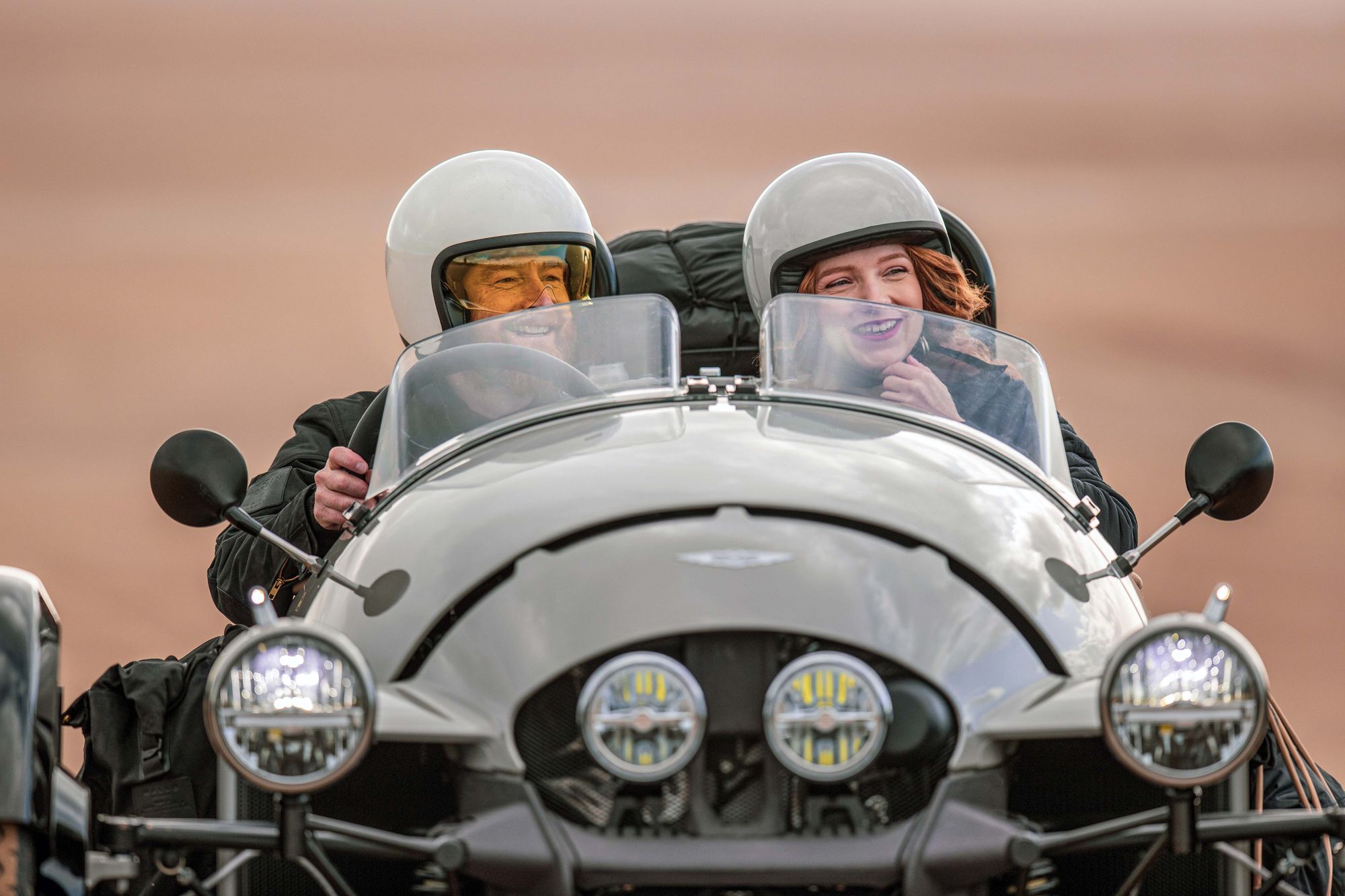 Reviving the iconic Speedmaster name, the tyre is based on the look of a heritage motorcycle tyre with 'ballooned' sidewalls, but has been engineered specifically for Morgan and is closer to a car tyre in its design.
---
---
Comments
Sign in or become a deRivaz & Ives member to join the conversation.
Just enter your email below to get a log in link.