My Great-Great-Grandmother's Ford V8 From More Than 80 Years Ago
Images: Vrutika Doshi
When my grandmother's grandmother, Gulbai Manchersha Disana, bought this old beauty, it set her back Rs 3,444. And 14 annas. In 1937, that unit meant something. Now, it doesn't even exist. And I don't know how much (or how little) it was.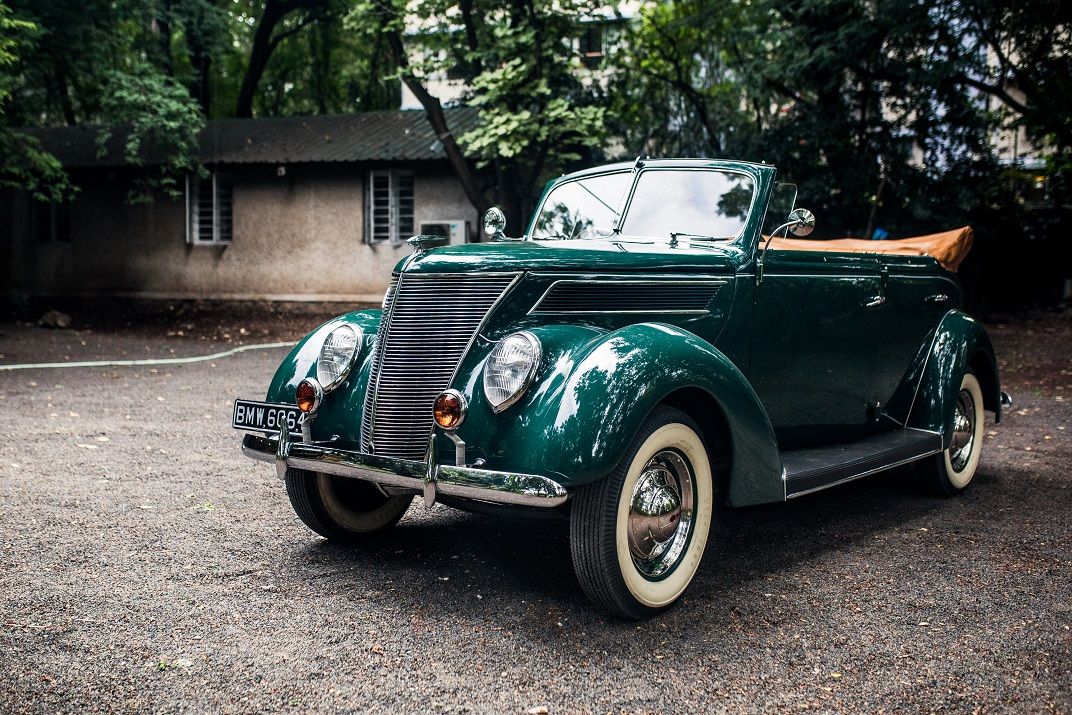 While the purchase receipt reminds me of the fraction, the registration book and BMW licence plate (also issued in 1937; a reference to Bombay State, which also doesn't exist anymore) are similar pieces of history. I am now the fifth generation in my family to own and drive her. That might be as rare as the car itself. Only 3,723 were ever made, and this one, a right-hand drive variant from The Ford Motor Company of Canada, is even less prevalent and one of very few survivors.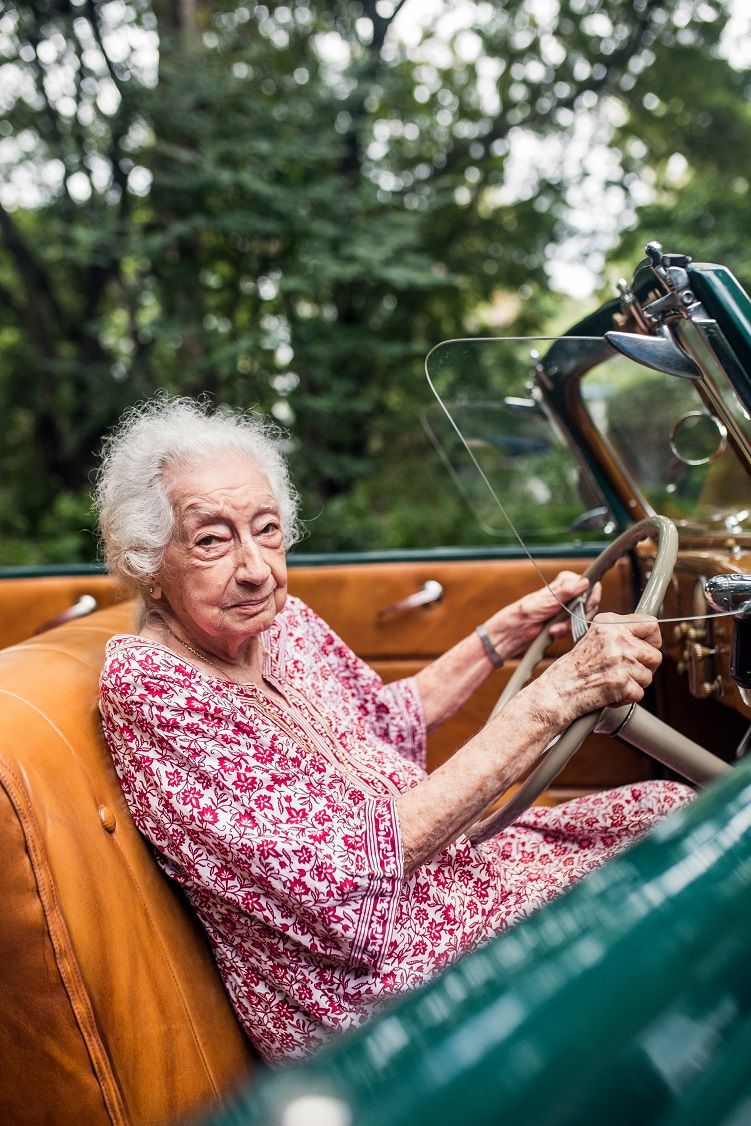 Not that rarity was ever a motivating factor. I've been in love with her since I was a boy. I'd dreamt of restoring her to pristine condition, but the combination of factors that enabled me to actually start—being in India, finding the time, etc—only came together in 2010. That year I put the car on a truck and brought her up to Delhi from Poona and started work on the restoration.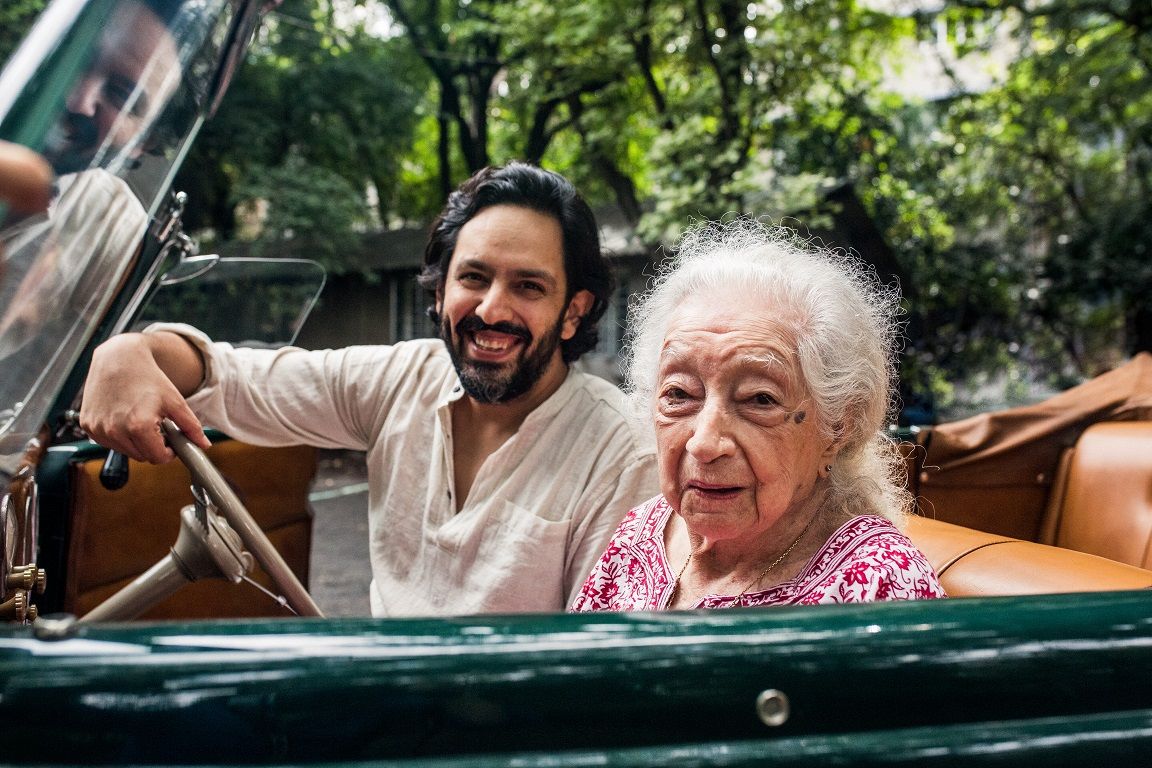 Coincidentally, another childhood enthusiasm that survived the passage of time reinforced my drive to restore her. Herge's Tintin books made great use of the 1937 Ford, including in King Ottokar's Sceptre and The Secret of the Unicorn.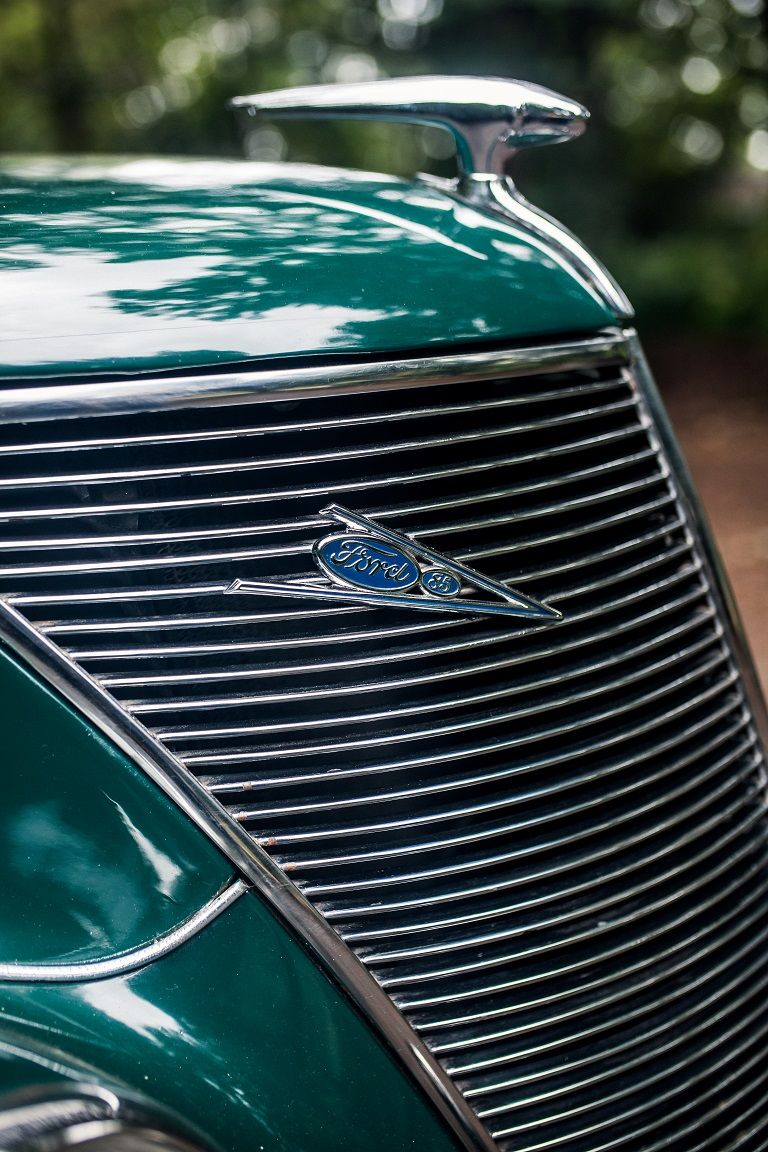 The recently released Spielberg movie The Adventures of Tintin, "…takes its automobiles seriously, so the fleeing coupe is no generic old-timer. It is a faithfully recreated 1937 Ford V-8, animated to reflect the actual car as well as the unique style of the artist who wrote and illustrated the book" (New York Times, dated November 25, 2011). That Herge liked the car my great-great-grandmother drove is the ornament on the grille, if you will.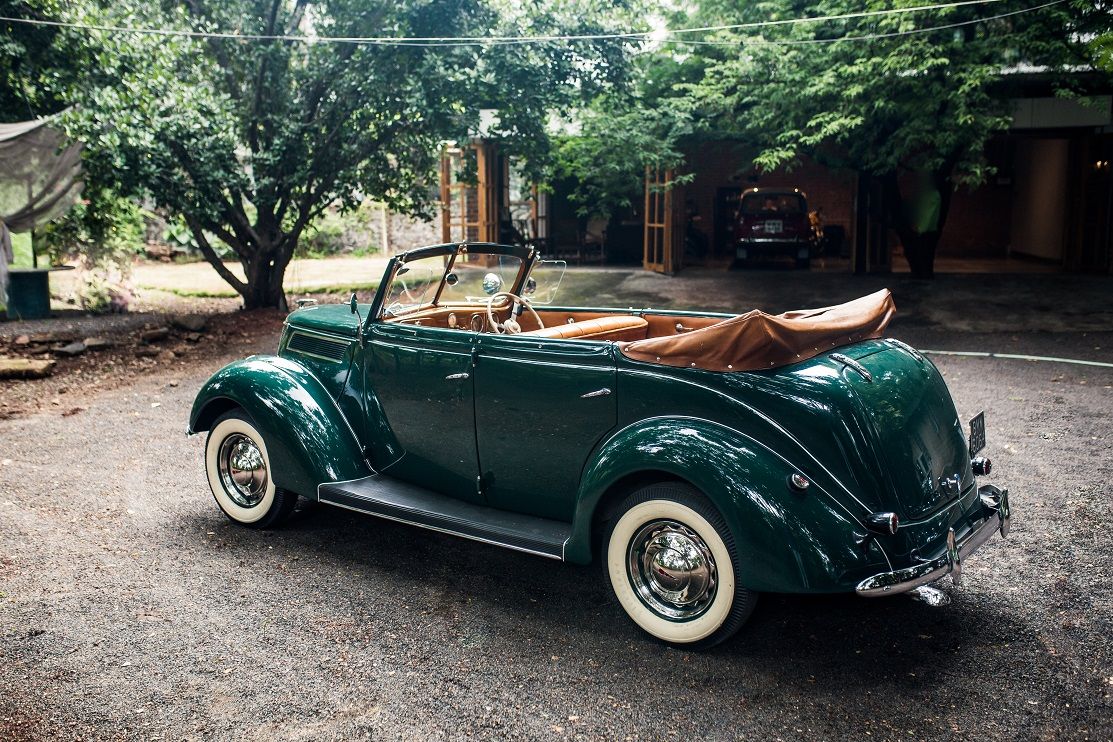 But, just as with Spielberg's team, it took a great deal of painstaking research to get her just right. The main references for information have been The V8 Times and The 1937 Ford Book, both published by The Early Ford V8 Club of America. The archives of The Benson Ford Research Center were an additional trove.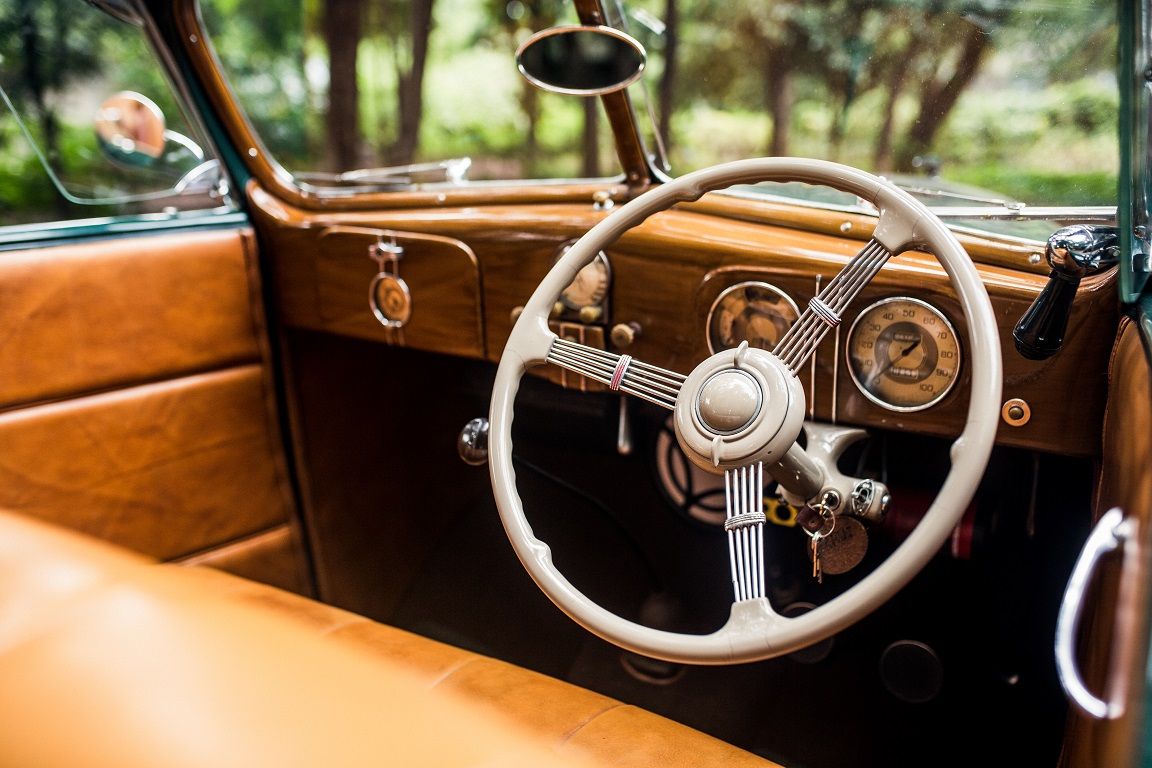 Now that she's making her stately way around the bleating speeding metropolis of modern Delhi, it's almost funny to consider just how much of a technological benchmark she was in her time. Faired-in headlights featured for the first time in a Ford in 1937. Henry Ford himself said that the V8 "makes a sweeter running engine than any lesser number of cylinders". She was also economical for her time, 21 Miles per Gallon (!), though capable of what Ford triumphantly called "flashing performance".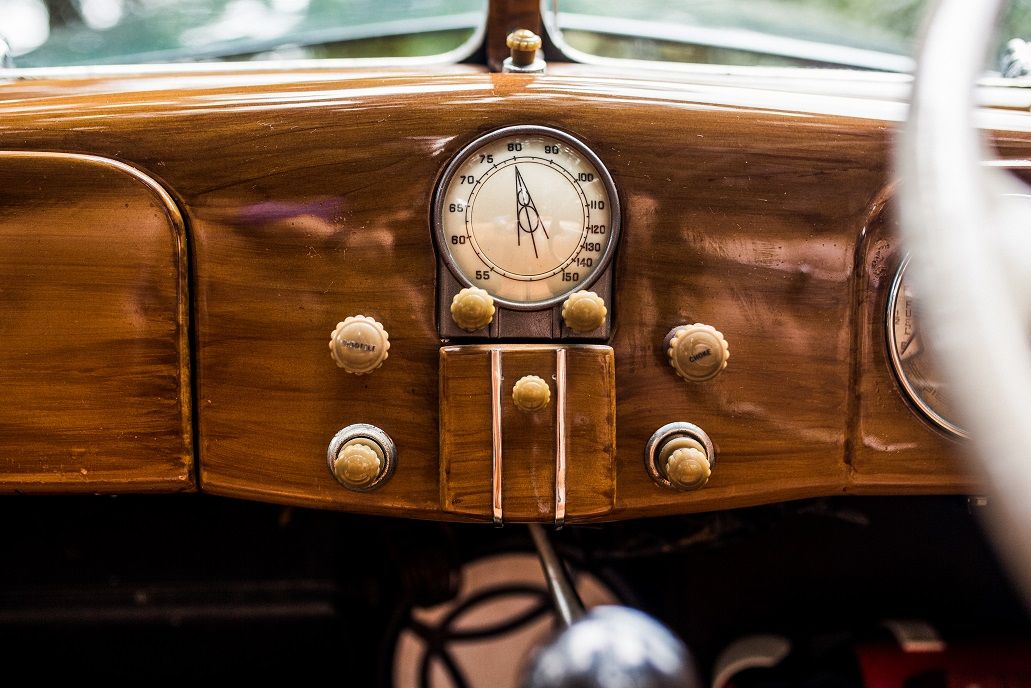 In fact, the 1938 Monte Carlo Rally was won by a 1937 Ford V8 (I have the 1938 newsreel coverage to prove it). The Ford V8 continued to dominate the Monte Carlo rally till 1951. Earlier Ford V8s were also the getaway cars of choice used by Dillinger, Bonnie and Clyde and other notable law-skirting citizens who prized speed, as nothing sporting a police badge could keep up with these beasts.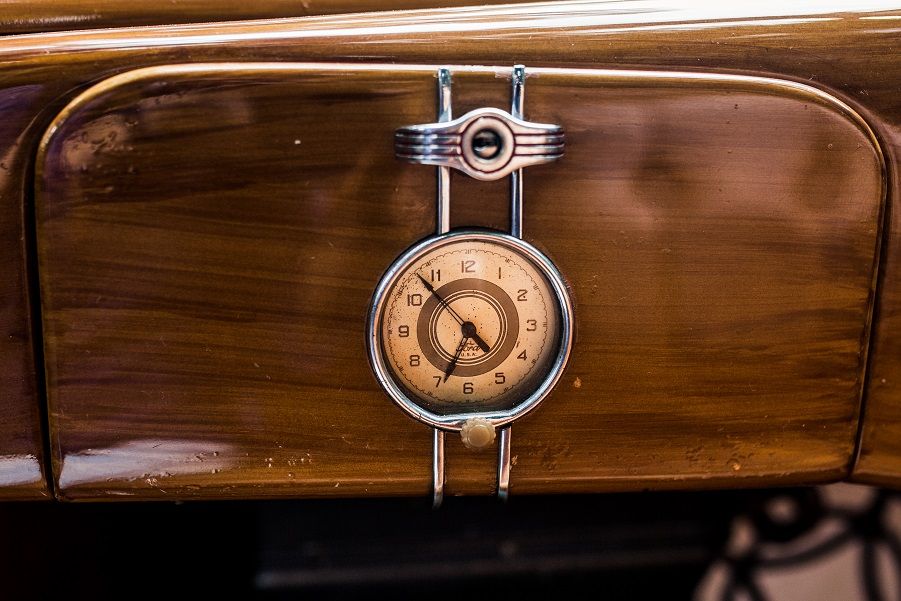 An even more economical 60 HP version of this engine was tested in—even then—more fuel conscious England and France. This variant attained a dizzyingly frugal 27 MPG, and gave rise to the then popular ford mascot "Scotty the Terrier" and accompanying motto "Aye and thrifty too". Even then, a car that secured the trifecta of power, economy and good looks was prized. That it offered comfort and a rugged build was a bonus.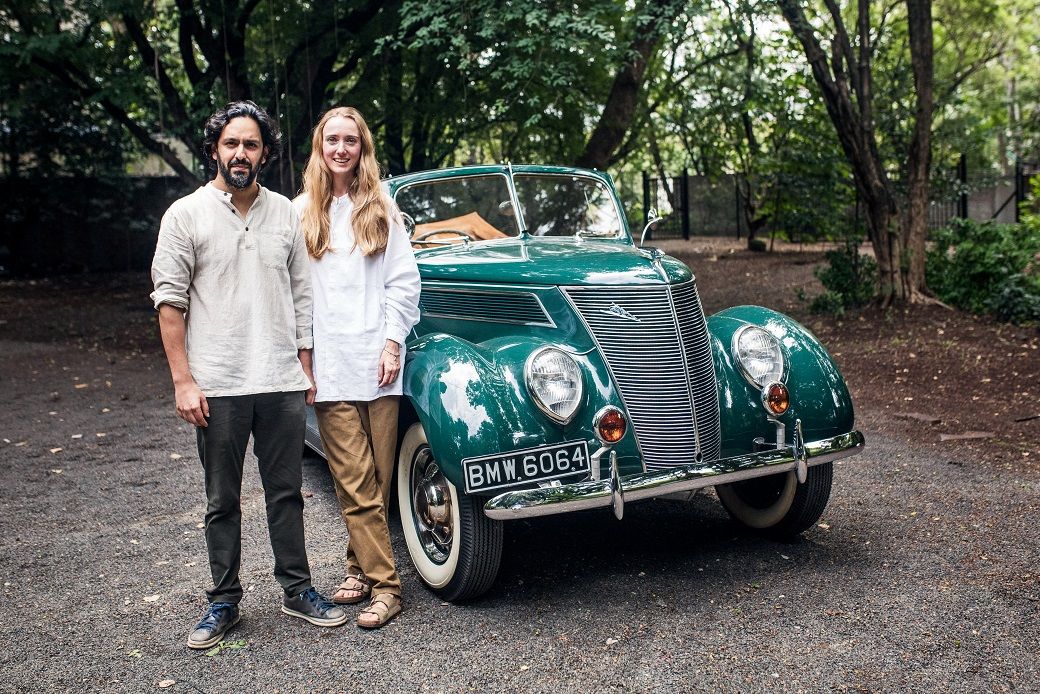 I've come to appreciate that ruggedness. The thick sheet metal which the early V8s were famous for, protected many a gangster and bootlegger and enabled this car to survive over the years. The police finally developed special ammunition against it, which was tested successfully against Bonnie & Clyde. We have salvaged and repaired as much of the original as possible, but where items needed replacing, we used genuine Ford V8 parts.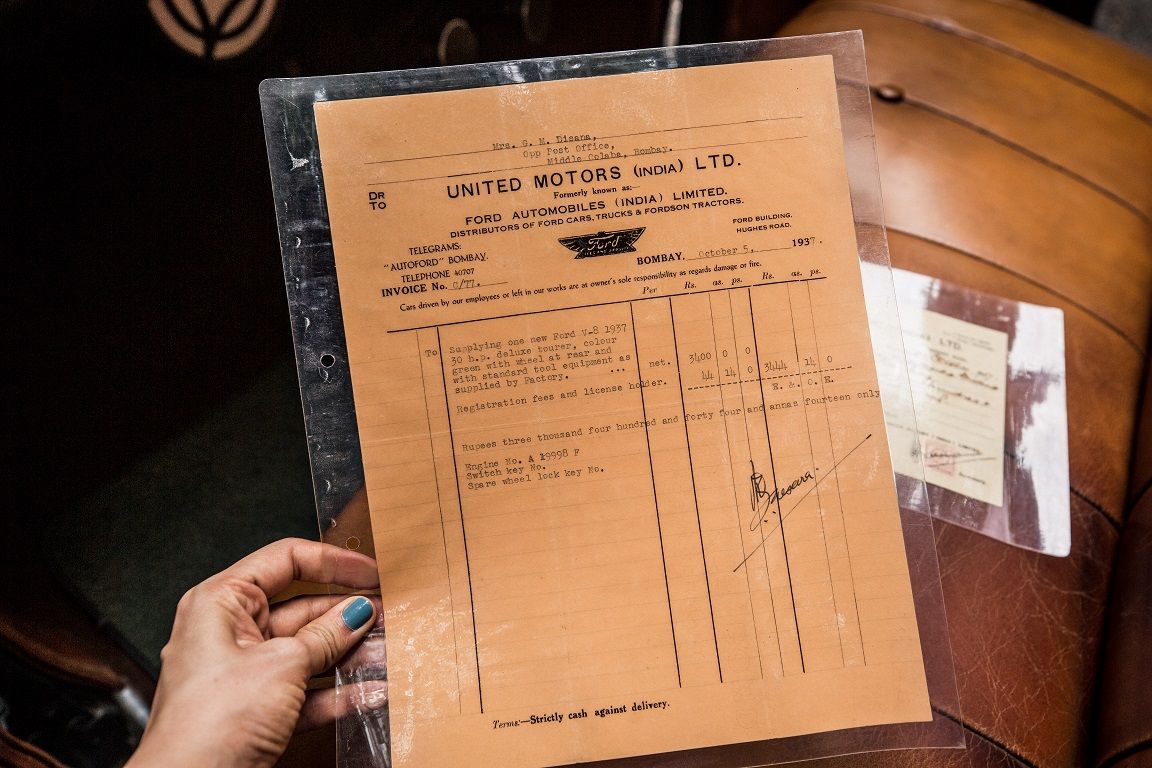 Interestingly, some of these we found in the old markets of Delhi and other smaller towns, sometimes in their original packaging. Other units had to be flown in from the US and England, a time consuming process that also relied excessively on the goodwill of friends and family to carry strange objects in their luggage.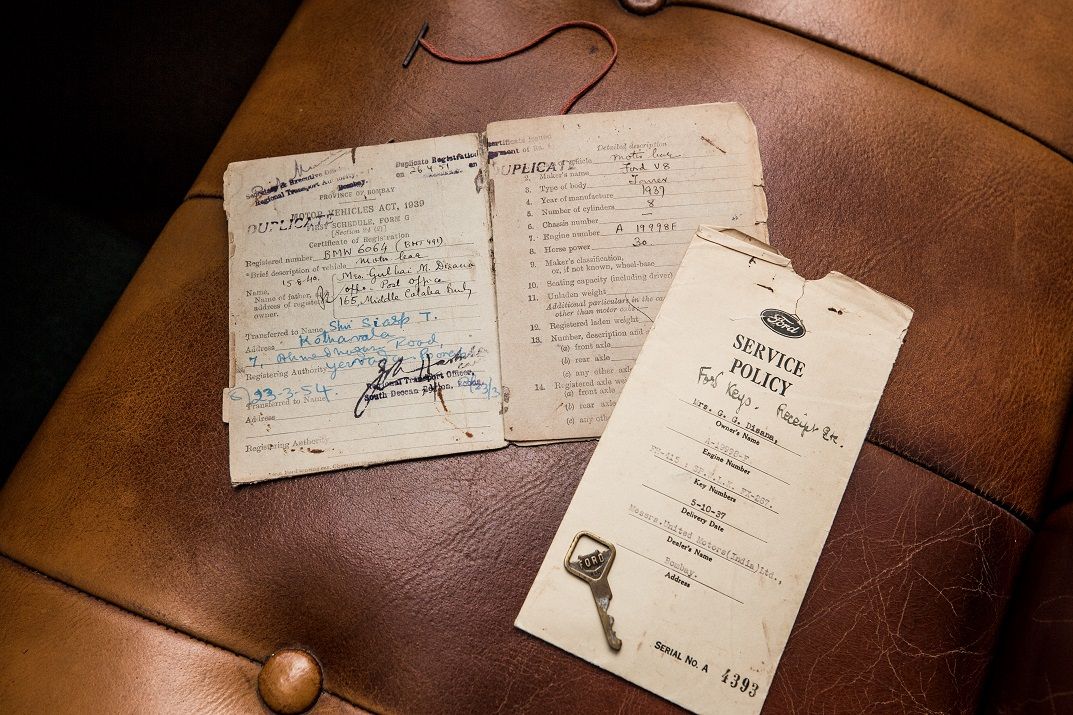 The process has taken over three years, but my objective was to maintain complete originality of the body, chassis, engine, interiors and all components including gauges, fittings and trim. It has been a long and exhausting ride.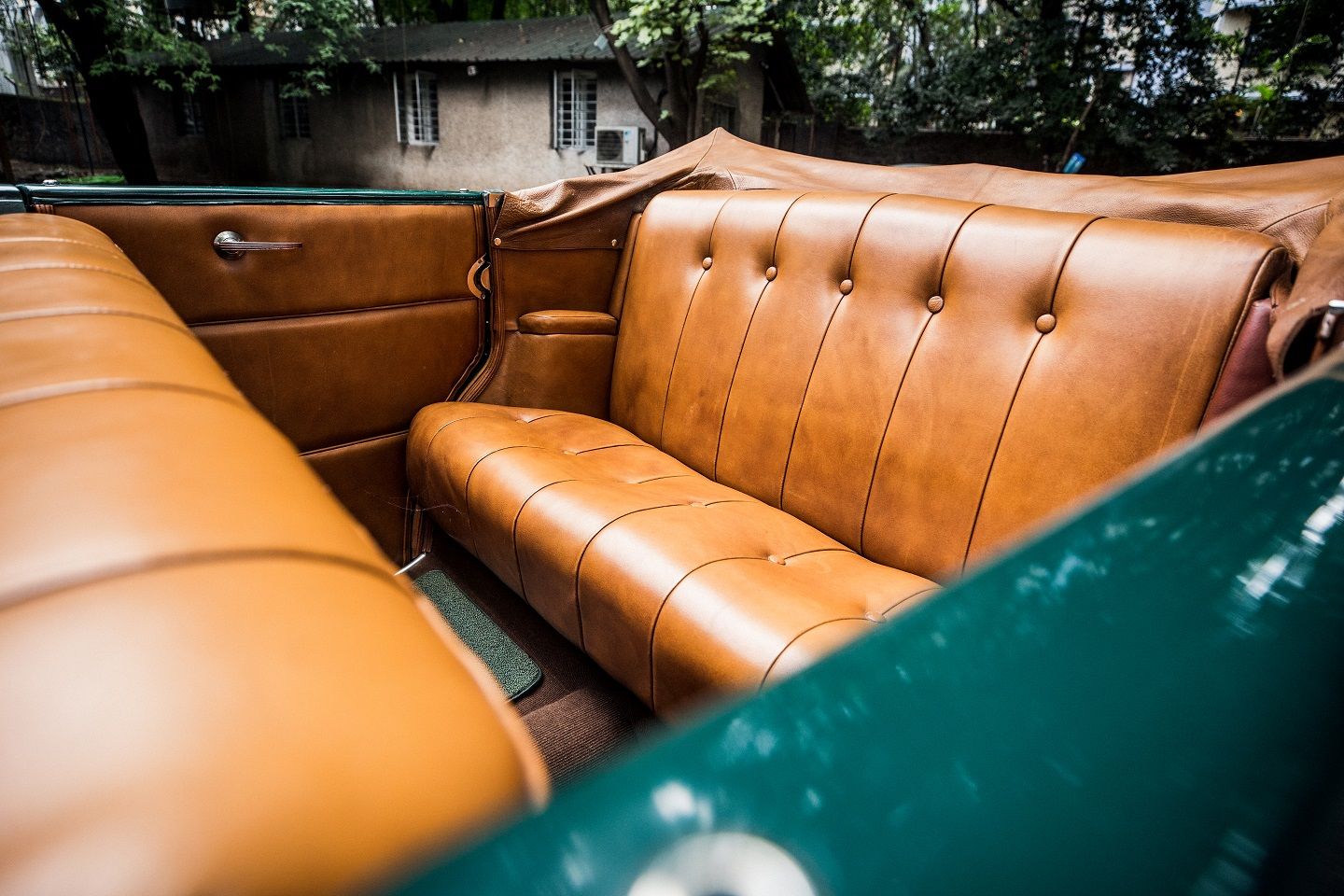 But, when I'm sitting in the car with the top down, enjoying the early winter sunshine, the stares and good-natured honking of passing motorists who recognise her beauty as I did, all those years ago, it's all worth it. The car I'm driving is almost identical to the brand-new vehicle my great-great-grandmother took delivery of and drove down Bombay's Marine Drive to her house in Colaba on the 5th of October 1937. I'm quite sure that if she had lived on and celebrated her 150th birthday this year, she would have asked me for the keys.
---
---
Comments
Sign in or become a deRivaz & Ives member to join the conversation.
Just enter your email below to get a log in link.