On The TC Trail In Indian Movieland
Images: T.R. Raghunandan & Karl Bhote
As an MG TC owner and movie buff, I look out for these stylish cars in movies. 'You had better speak to Karl', said author and friend, Gautam Sen, when I signaled my intent to write on this filmy obsession of mine.
The scholarly Karl Bhote, a car possessed soul, is one of India's foremost automotive archivists. A deluge of links from him added to my sketchy detective work. Through many hours of braving jerky old cinematography, I gathered a wealth of views of these perky cars.
TCs are such romantic cars. Celebrated actor and producer Raj Kapoor apparently gifted his lady love and movie star Nargis, an MG TC. A TC features in Aah (1953) starring both. Nargis, playing a runaway student, hides in a car registered UPC 2573. Was it the same car that is seen in Shree 420 (1955) as Nargis window shops?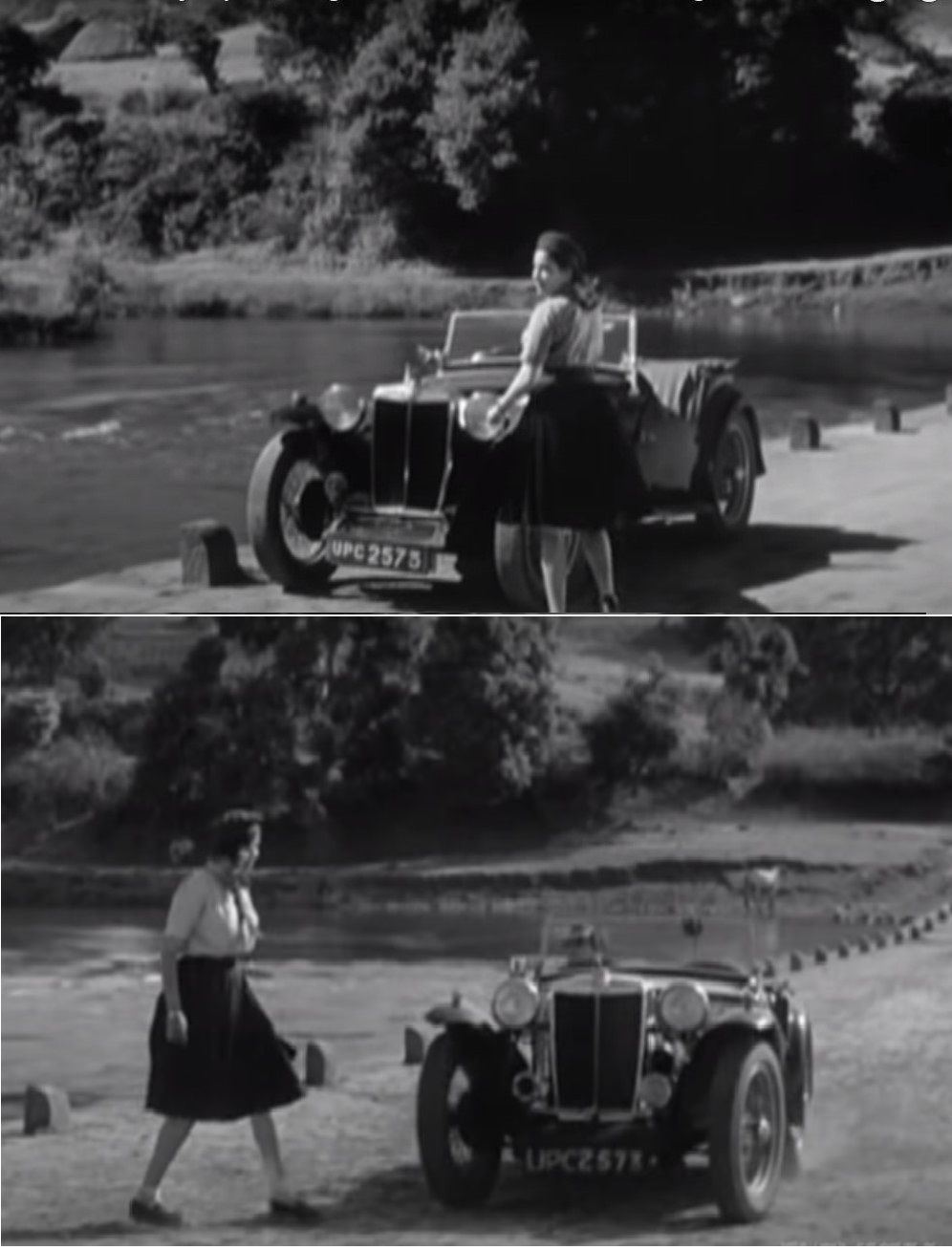 Bollywood TCs feature in plenty of song sequences. Both the breezy version by Kishore Kumar of 'Jeevan Ke Safar Mein Raahi', from Munimji (1955), and the sad rendering by Lata Mangeshkar are sung in them. Karl believes that three separate TCs were featured in this Dev Anand and Nalini Jaywant film. Two of them bear dud registration numbers; MCP 2315 and MCP 3215. One is a duotone car registered BMX 8337 that belonged to Madan Mohan, the celebrated music composer, who also appeared in a cameo role in the movie.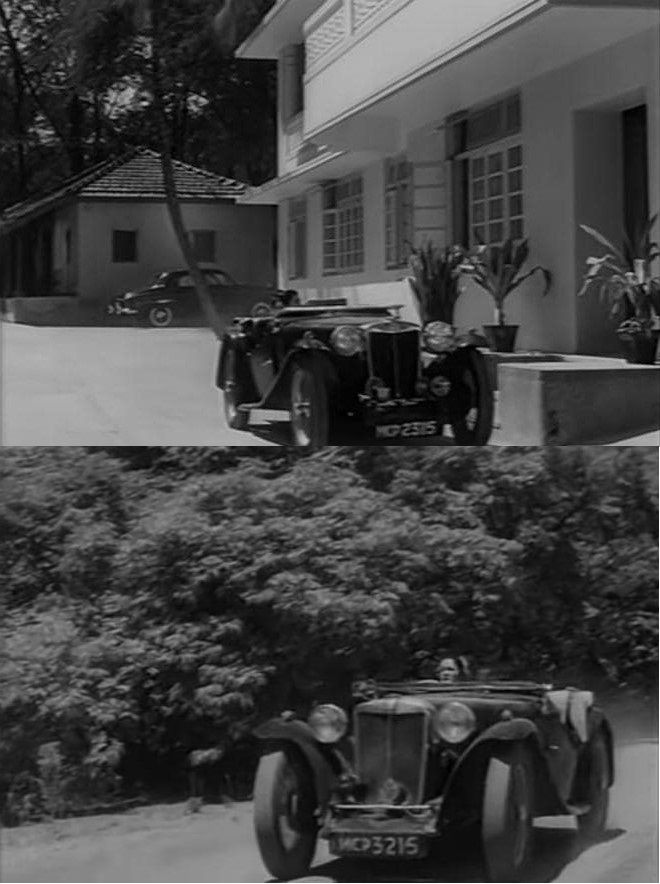 While three cars were used for 'Munimji', was any car used in several more movies? A duotone TC registered BYN 4293, with a light coloured body tub and a distinctive narrowing stripe running along the door and bonnet was a regular star, appearing first in the Johnny Walker comedy Mr. Qartoon M.A. (1958), then in Parvarish (1958), Dhool Ka Phool (1959), Kanch Ki Gudiya (1961) and finally in Kishore Kumar's rollicking comedy, Half Ticket (1962), where it appears as the final car in a chase scene, which begins with an earlier P type MG, registered 6367.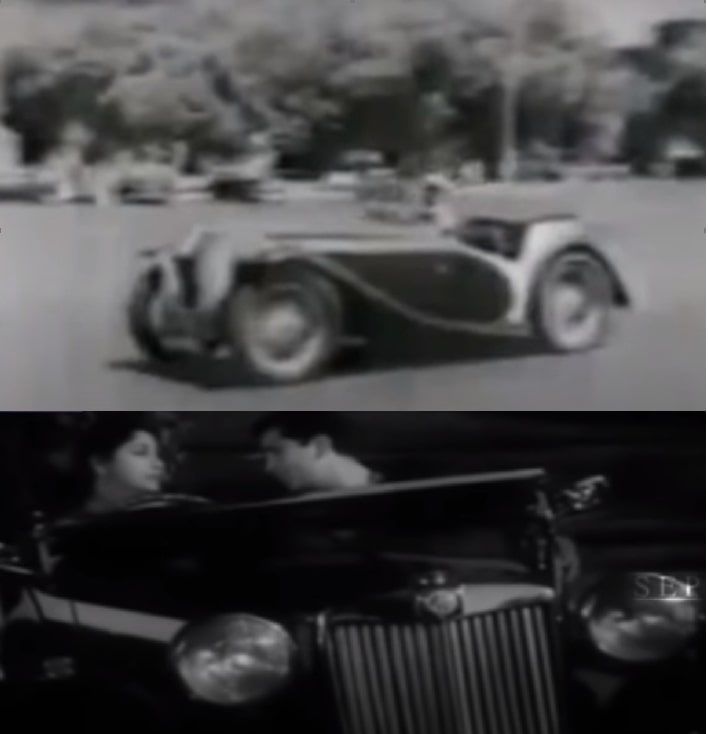 Kishore Kumar was a car lover, and car lovers love MG TCs. Two TCs feature in the race in Chalti Ka Naam Gaadi (1958), won by Kishore in his Model A. One of those cars could be BYN 4293, which was also regularly raced in early Indian motorsport.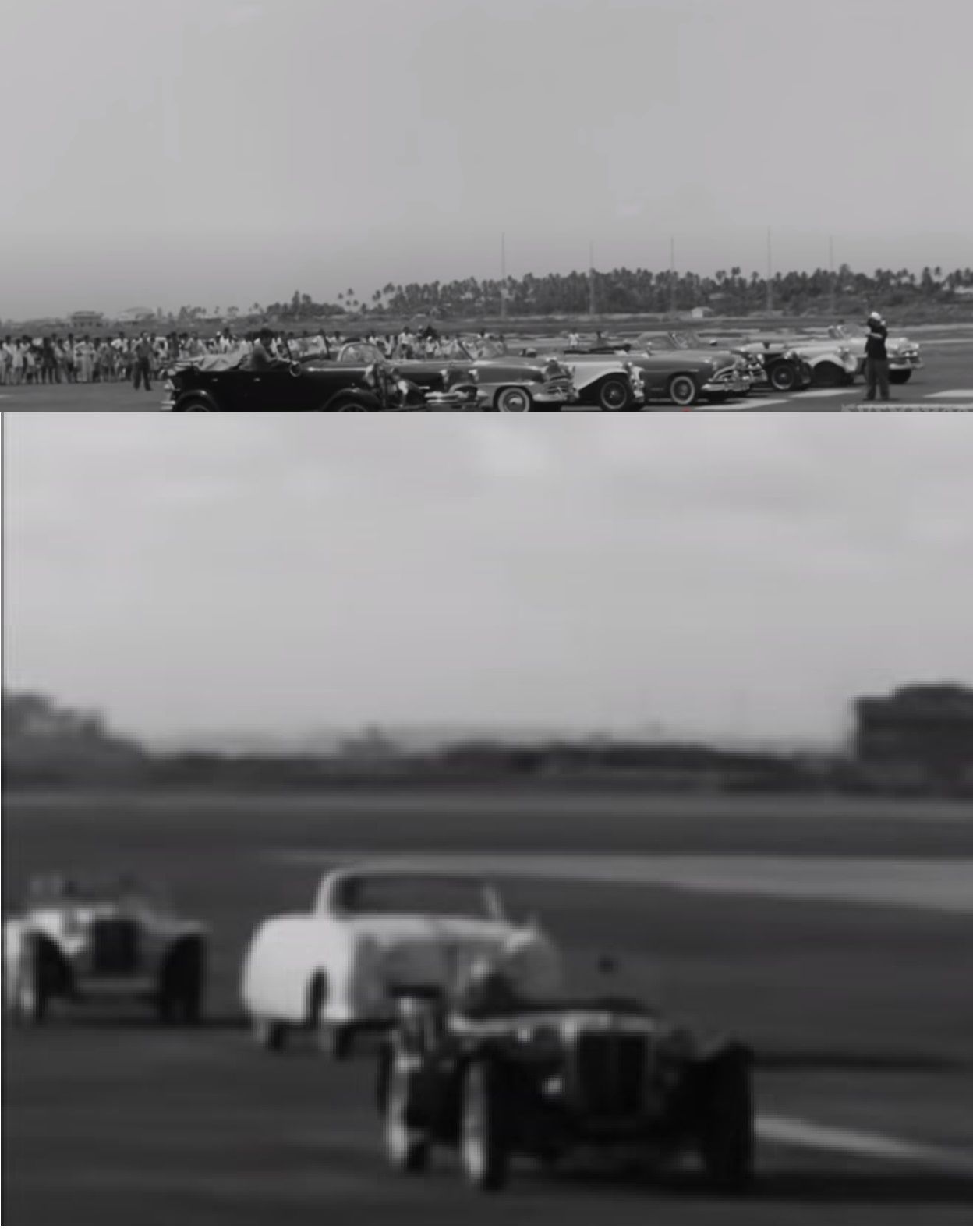 Celebrity owners of MG TCs included Pran, whose name was a byword for villainy. Pran was not averse to lending his car, registered BMZ 3863, for movies. 3863 appears in the Shammi Kapoor-Mala Sinha blockbuster, Bewakoof (1960), driven by Pran himself and is the second TC in the Chalti Ka Naam Gaadi race.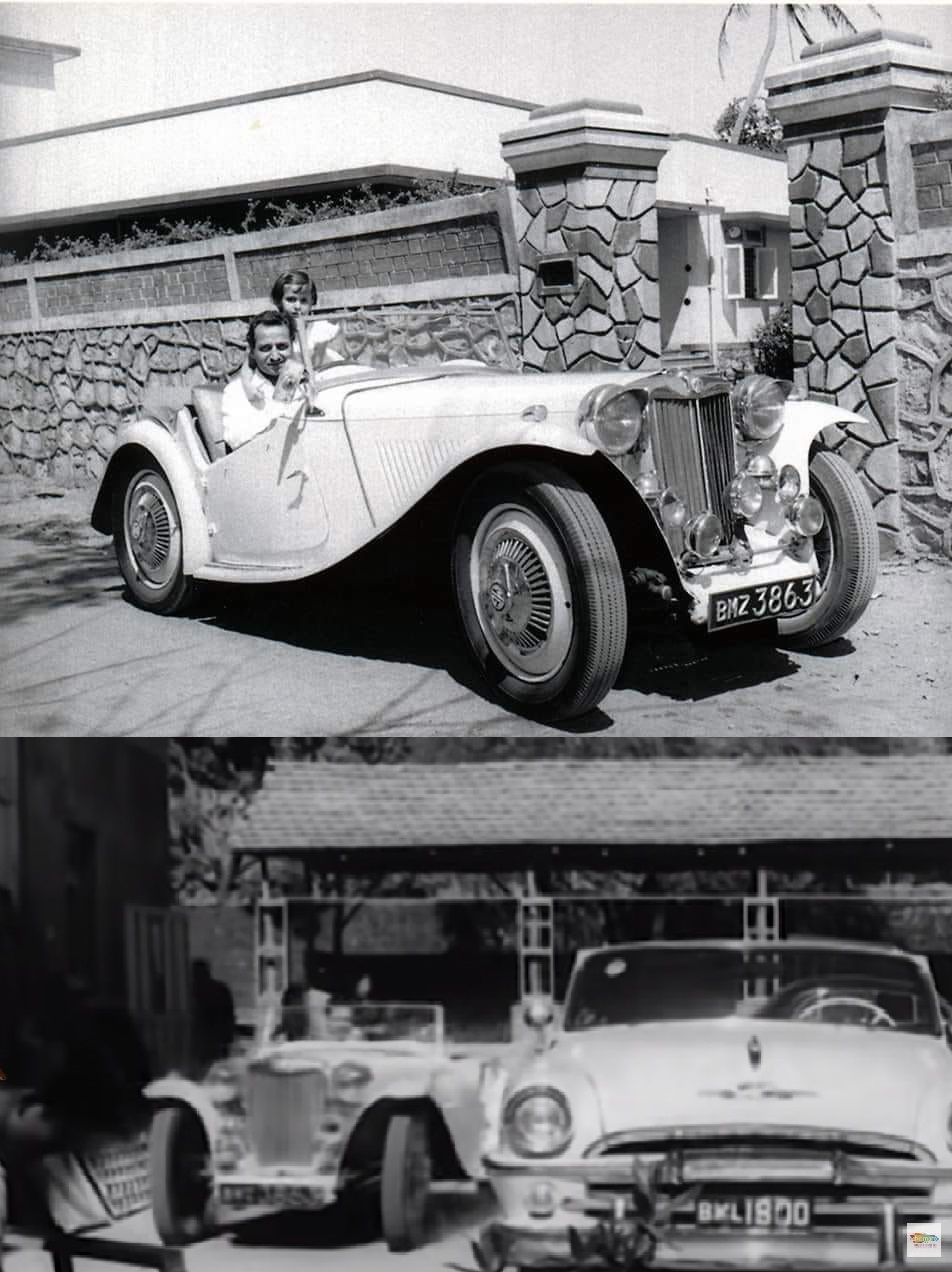 Apart from 'Bewakoof', TCs feature in three more movies starring Shammi Kapoor. In Preet Na Jaane Reet (1966), a haughty Saroja Devi snubs him, only for him to sabotage the car to have a puncture, and then sing a song instead of wheeling out the stepney. In Budtameez (1966), as he croons to an irritated Sadhana from a vast Buick being towed, a duotone TC registered MRX 4967, stops by and gives her a lift. In Prince (1969), Vyjayanthimala drives one—this car has a royal family plate—prompting him to break into song once again.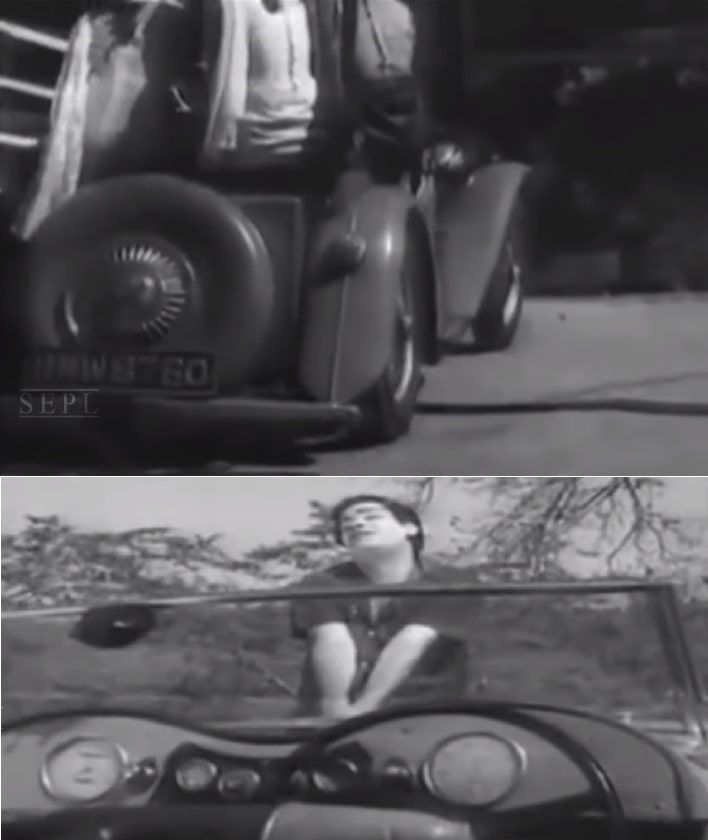 Along with triggering singing, movie TCs are prone to punctures as well. Apart from the Preet Na Jaane Reet instance, Raj Kapoor has a flat tyre in Aah and in Yakeen, a 1969 romance.
The Yakeen MG, (BMY 2368) appears in two song sequences. In the title song, Sharmila Tagore, clad in the briefest of shorts, sits on the bonnet; not advisable considering how MGs can overheat. However, BMY 2368 is probably not a TC. It appears again in Buddha Mil Gaya (1971), where the windscreen, front apron and headlight brackets reveal it to be an earlier P type car.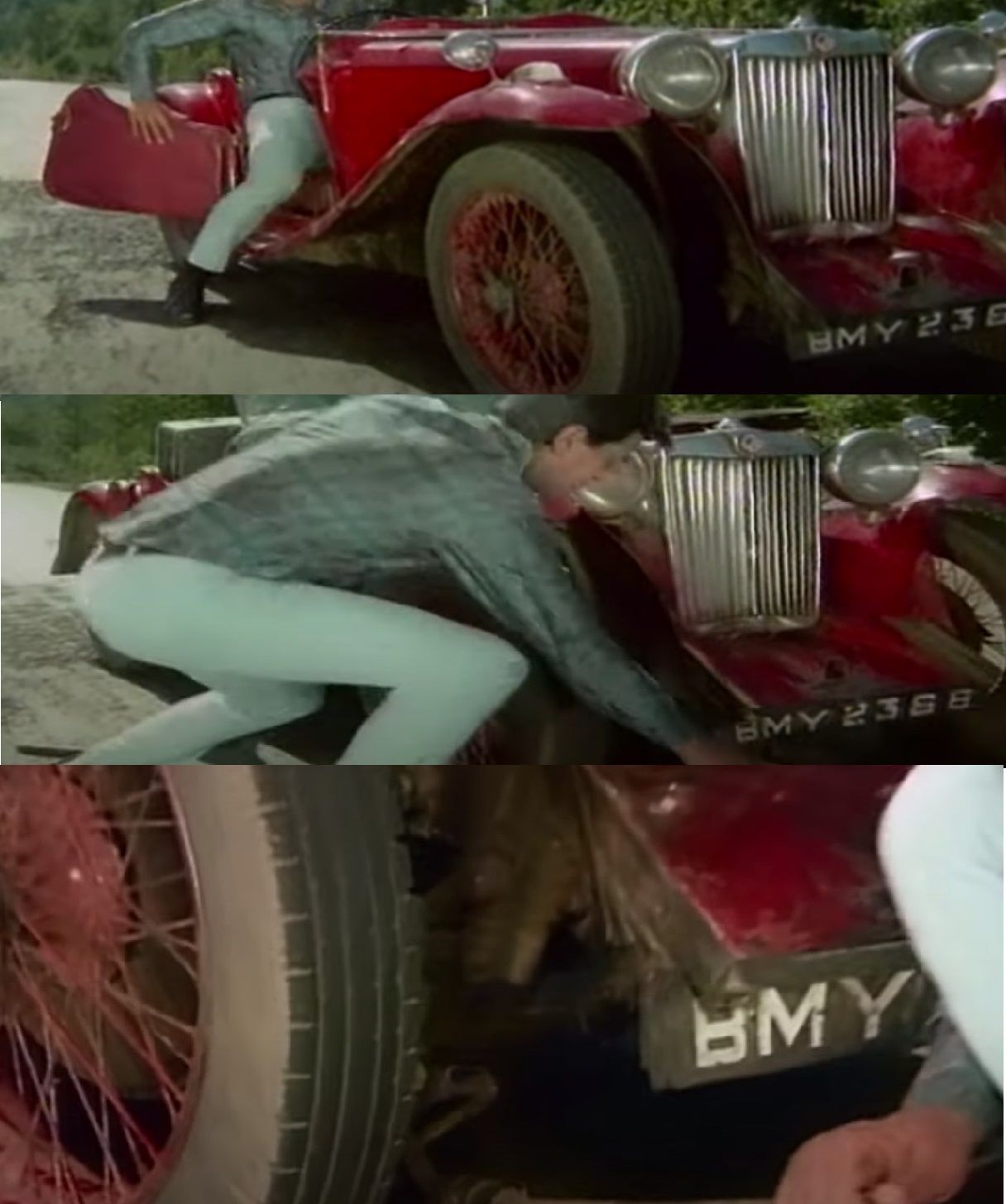 If Bollywood was MG mad, the south was not left behind. Gemini Ganesan drives one, registered MSY 3083, in Illarame Nallaram (1958). In the late sixties, dashing Tamil hero Jaishankar, Tamil cinema's answer to James Bond, croons to co-star Vijayalakshmi in Shabash Thambi (1967) driving a TC registered MYS 769 through a deserted Bangalore.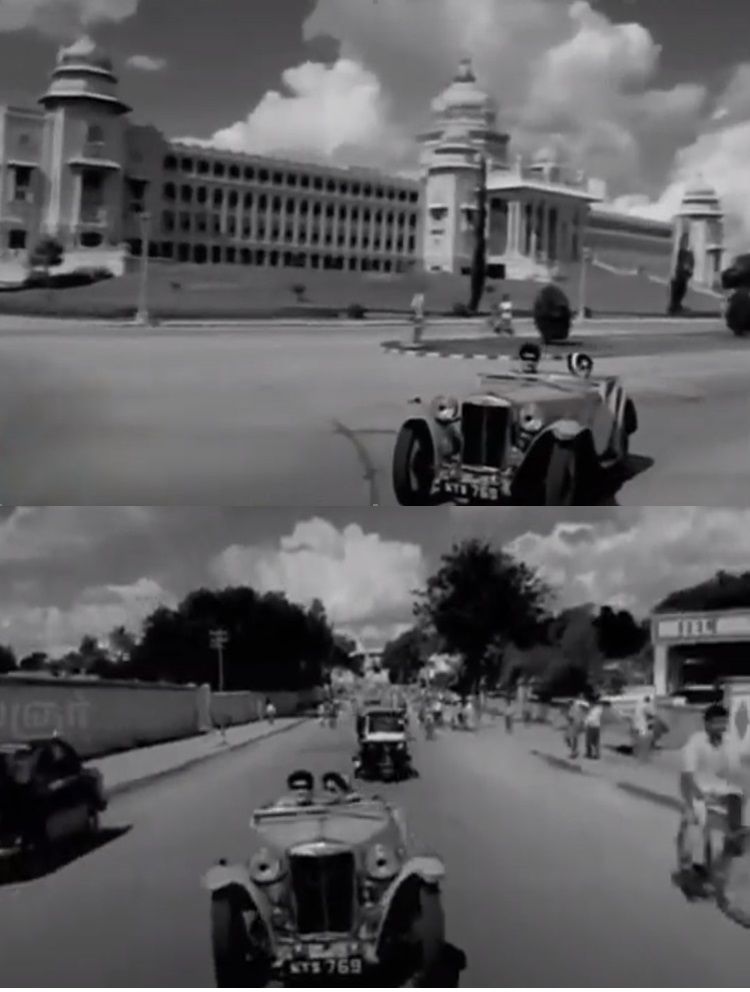 While a TC registered BMC 1576 appears in the period movie Bhumika (1977) starring Smita Patil and Naseeruddin Shah, by the mid seventies, these cars were relegated to being plain old bangers. In Ram Bharose (1977), Randhir Kapoor and Keshto Mukherjee are ambushed in one by a villainous mob, who then dismantle the car to seek a precious roll of film that Randhir hides. He then reaches below the wrecked car, extracts a flame thrower—don't ask me how—and scorches the mob. The car suffers no further damage. Unfortunately, another red car, registered MMB 820 is sideswiped on Juhu beach in the Rajesh Khanna-Zeenat Aman starrer Chhaila Babu (1977), leading to its ruin.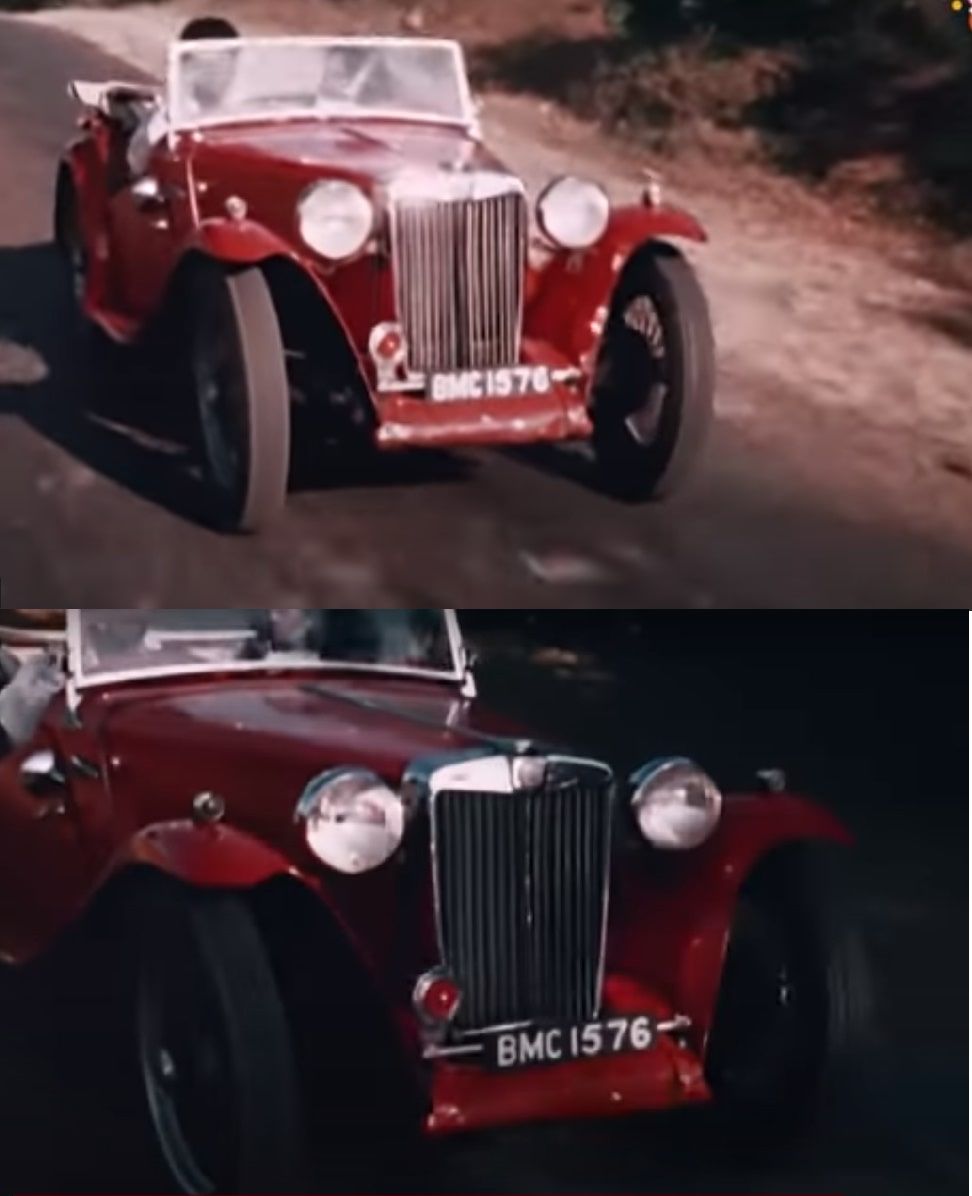 Post the seventies T series cars disappeared for a while, then morphed from being cars for light romance and racing, to being the ultimate fantasy prop. In Sivaji: The Boss (2007) starring Rajinikanth and Shriya Saran, a rare TB is used for a typical over-the-top song sequence.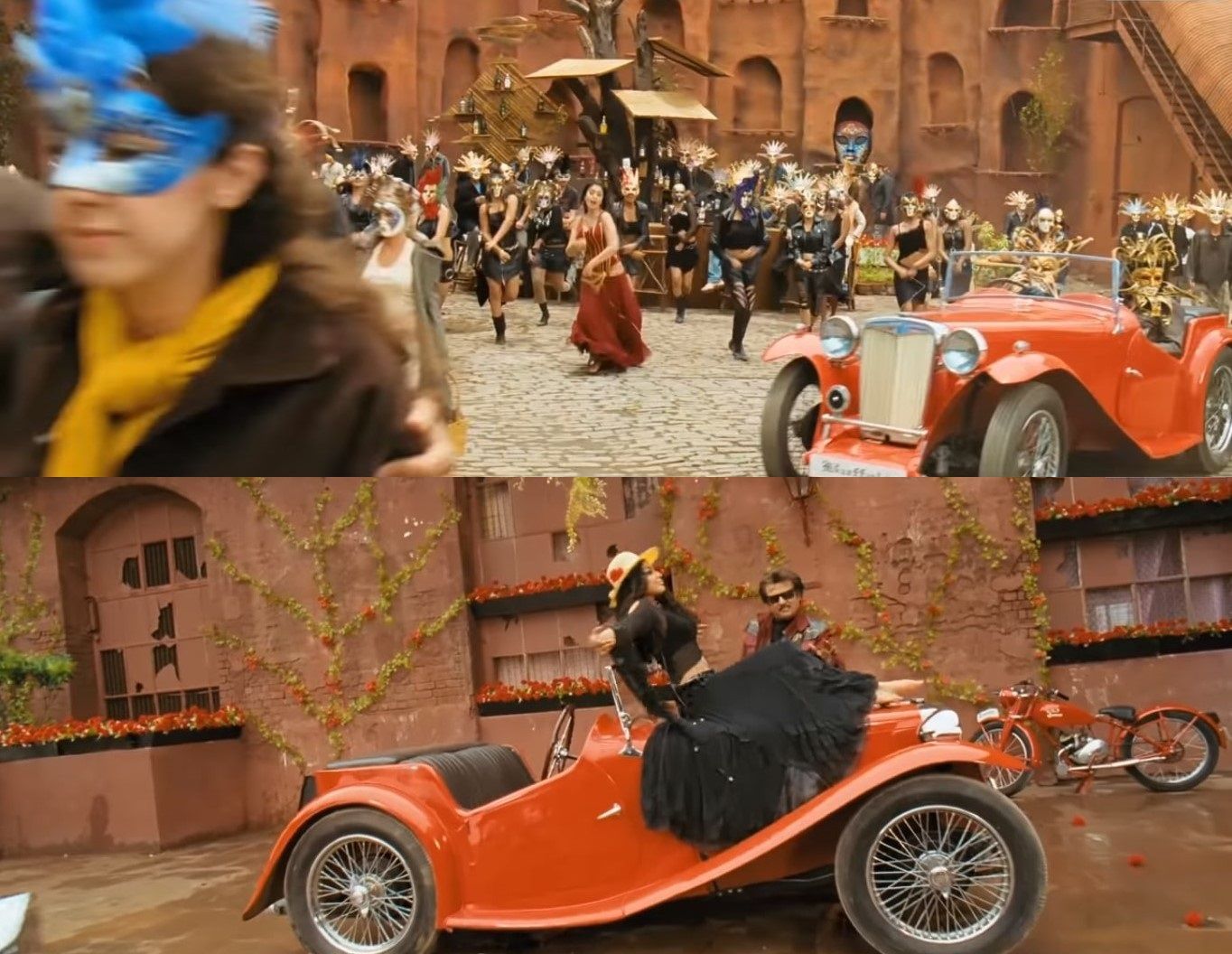 How many of these movie cars survive is a question that stirs the souls of ardent MG TC lovers. The whereabouts of the cars from Preet Na Jaane Reet, Yakeen and Shabash Thambi are known, but the fate of most of the others is uncertain. It does not help that some cars may have used dud registration numbers during shooting. For instance, Karl discovered that the Bhumika car's number belongs to another car, a Fiat 500. The duotone MG registered 8337 in Munimji, appears later on in the film, with a different number.
Such are the delicious pleasures of tracking TCs in movies. It's a never-ending search; as I put finishing touches to this article, I saw one in the 1961 film, Gangu.  My family and friends will have to be resigned to my leaping out of my seat, yelling 'MG TC!', whenever I see those rakish lines flit by on the screen.
---
---
Comments
Sign in or become a deRivaz & Ives member to join the conversation.
Just enter your email below to get a log in link.