Over The Hills And Far Away…And How To Repair Cars With Eggs
Images: Harish Kukreja         Video: Kim Aswani
Bangalore still has its charms; pleasant weather for much of the year, and beautiful countryside all around. Barring the challenges of entering and leaving the city, it is an ideal home base for vintage and classic motorists wishing to air their beasts.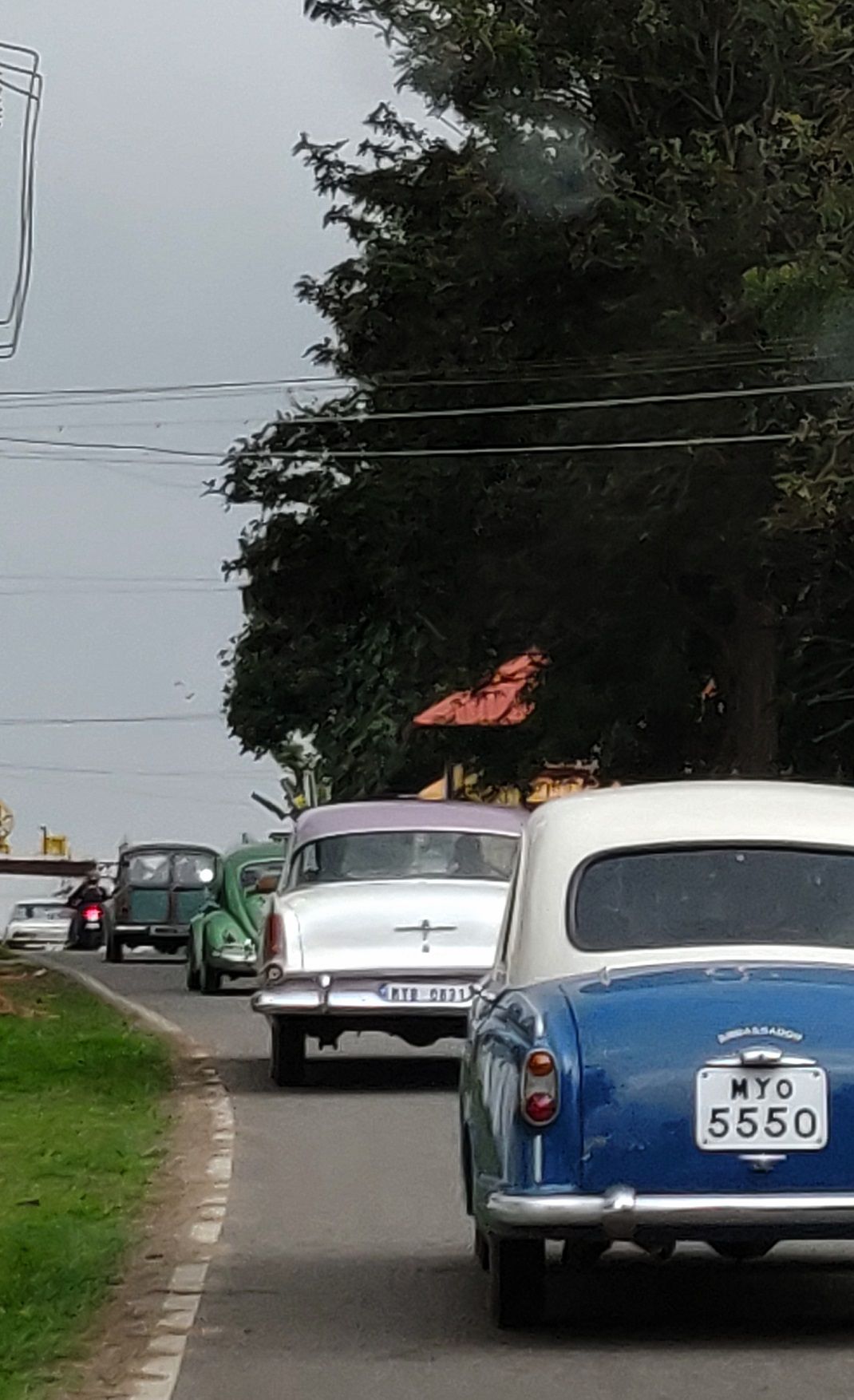 Our opportunity came at the end of an extended wet spell. The Jeeva Raksha Foundation, a not-for-profit that builds capacities to handle medical emergencies, organises an annual bikeathon to promote awareness on preventive and emergency healthcare. They planned to go to Mysore and Kodagu (Coorg) to spread the message of safe riding. Would the Karnataka Vintage and Classic Car Club join them in some vintage and classic cars, they asked.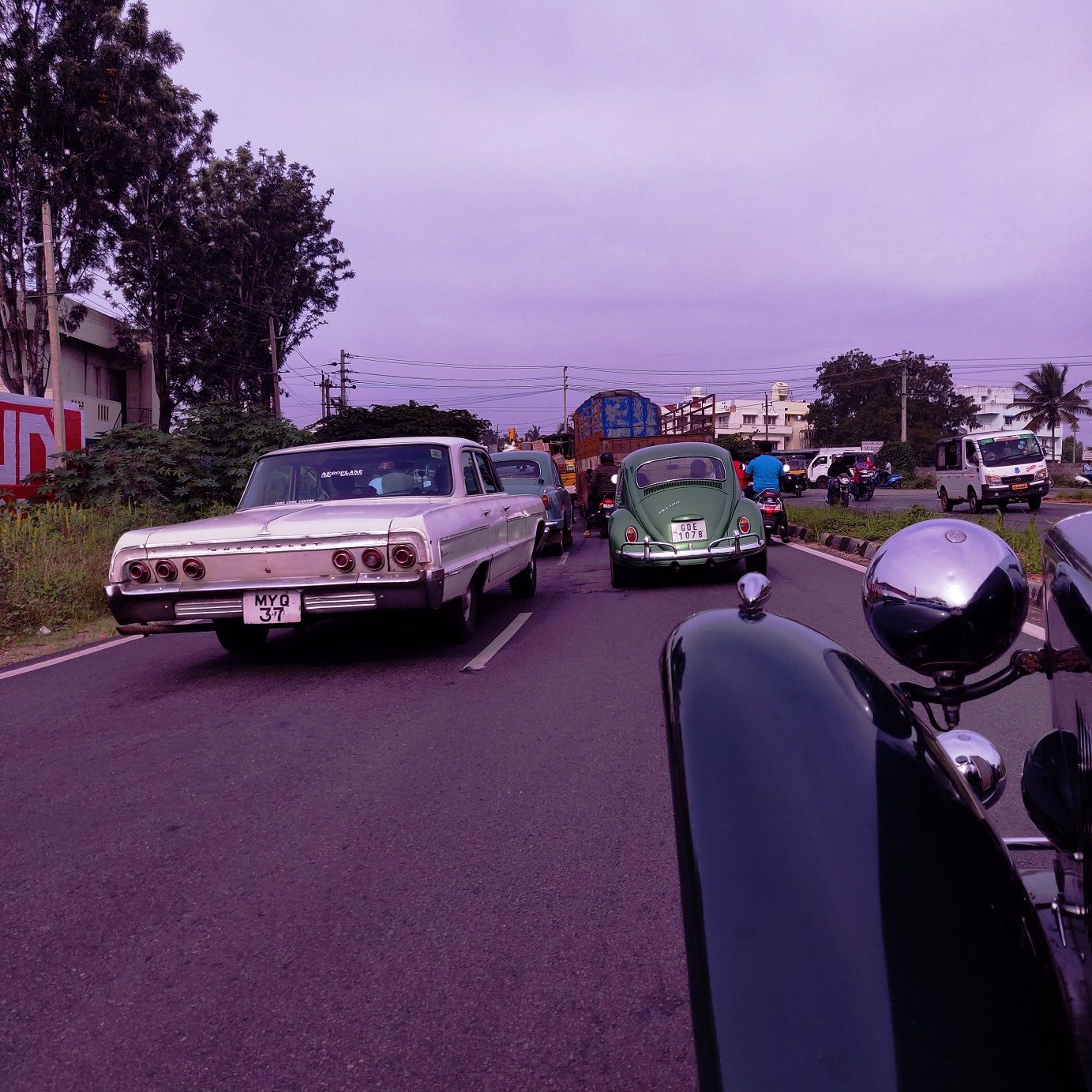 Would we!
The KVCCC contingent comprised of nine cars. Srinand and Yash joined in his trusty 1950 Hindustan 14. Christopher, renowned for his restorations, brought along his backup team in his 1956 Plymouth Belvedere and 1962 Fiat Super Select. The Belvedere's boot held all that was necessary by way of spares.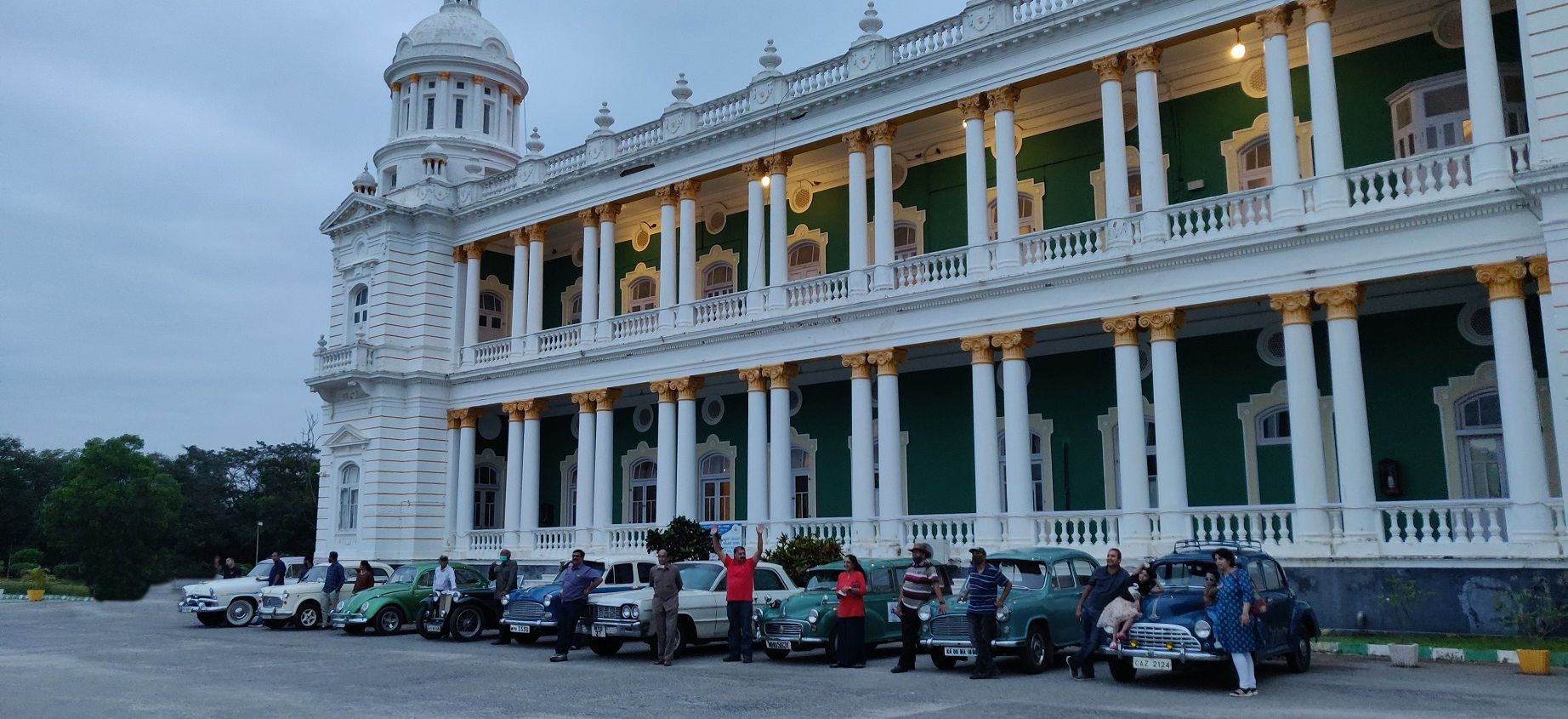 Suresh, the club's vice-president, and Laxmi drove their 1963 Morris Traveler. Arun, one of our younger members, brought his slab sided 1964 Chevrolet Impala and his 1977 Mark III Ambassador, driven by his uncle Arjun. Our Secretary, Bala and Sumana drove their 1967 Beetle and Manju and Genevieve brought along their 1969 Mark II Ambassador. I joined in my 1946 MG TC.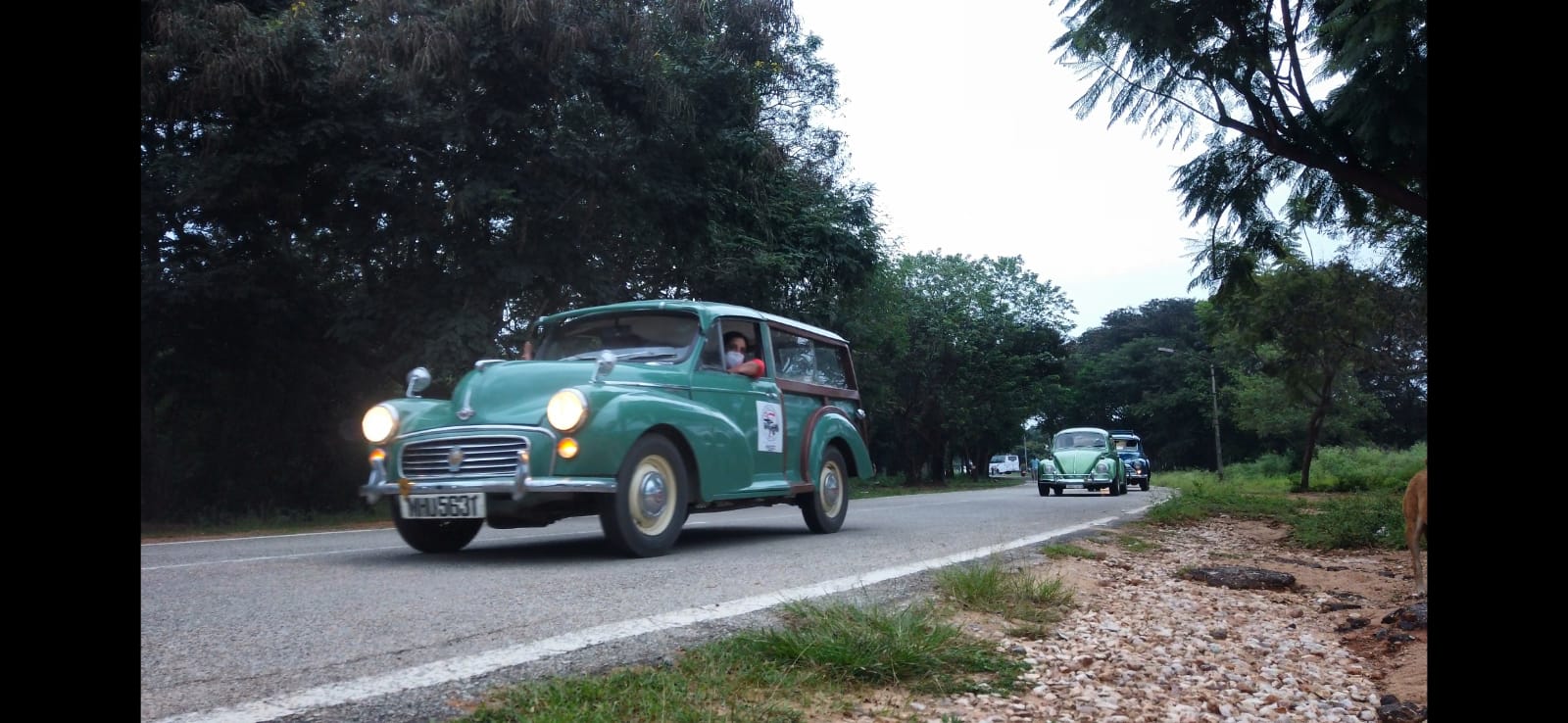 The Bangalore-Mysore highway is no longer what it used to be; a dual carriageway concrete strip graced by a thousand banyans, rain trees and gulmohurs. It is sadly a treeless desert now, much like any other wide highway in India; built for speed, not for leisure.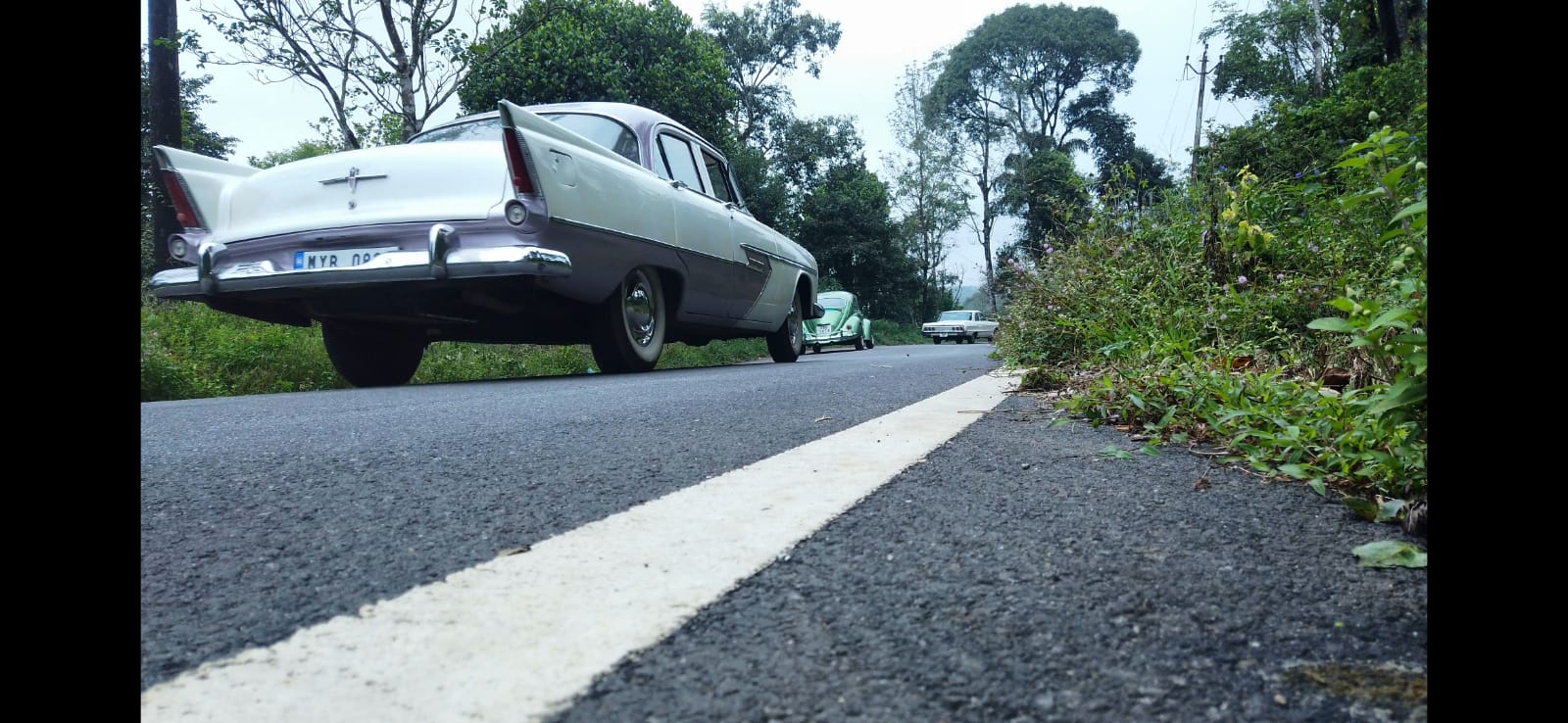 Road widening work confined us to nerve wracking weaving and twisting through other traffic till Maddur, where we moved off the highway, to negotiate the road to Malavalli and then reach Mysore through its scenic, north-western tip. This is an excellent road for old cars.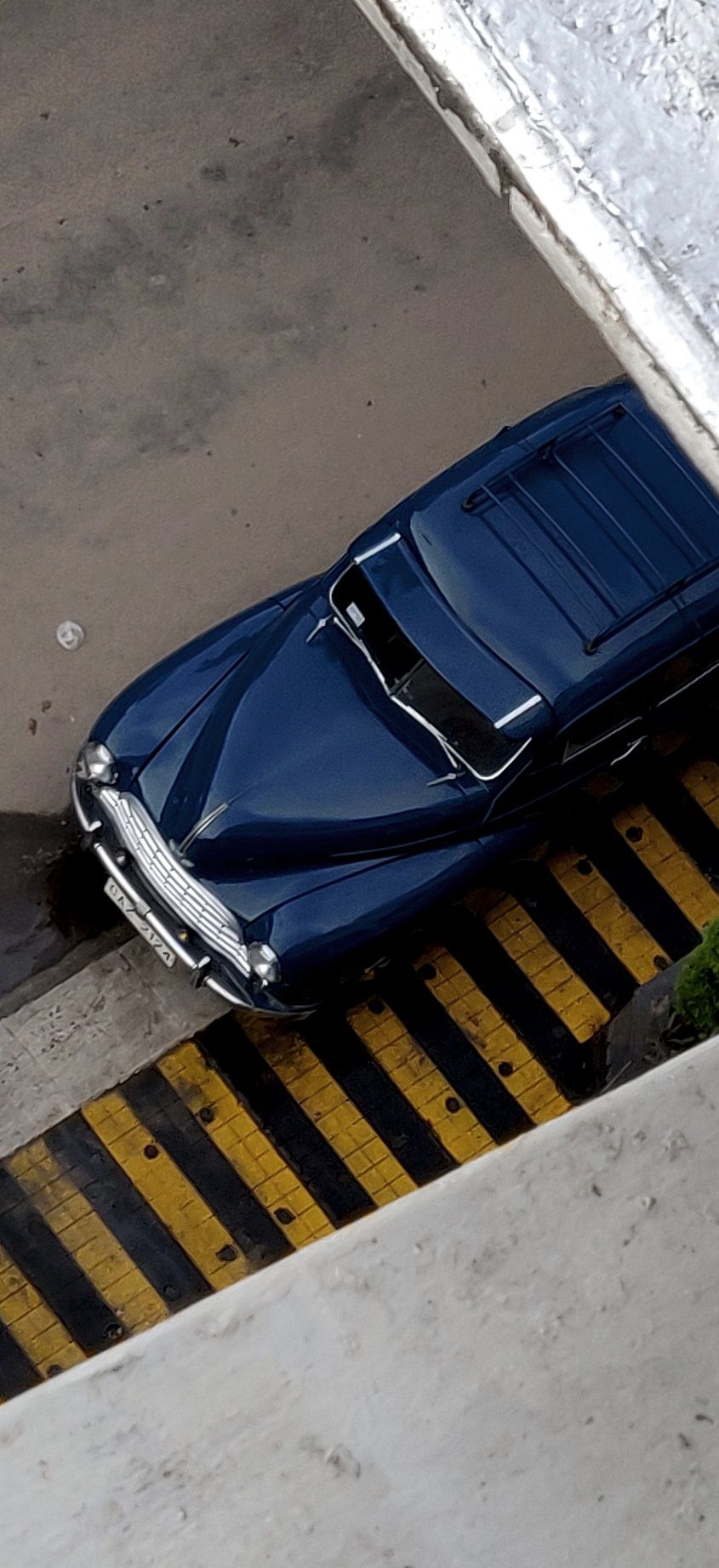 In the setting rays of the sun, we drove to the grand Lalitha Mahal Palace. Built as a royal guest house for high dignitaries by the Maharaja, the Lalitha Mahal was modelled on the St. Paul's Cathedral in London. It is now a luxury hotel. In the waning light, our cars revelled in the backdrop of its white columns.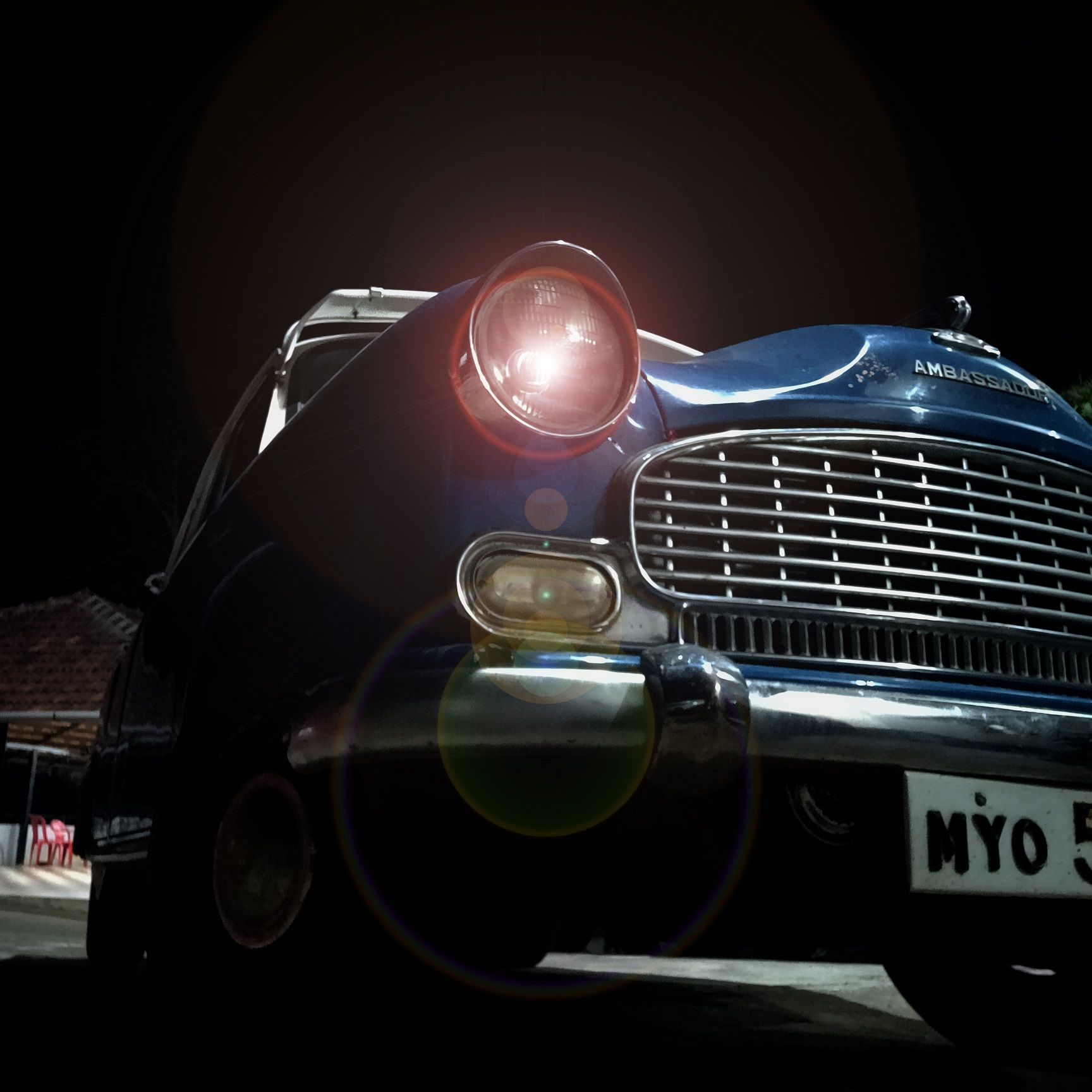 "Can we take snaps?" asked the honeymooning couples and the families. Yes, of course, we said, and seated little children in the drivers' seats. Hopefully, they will grow into the next generation of enthusiasts.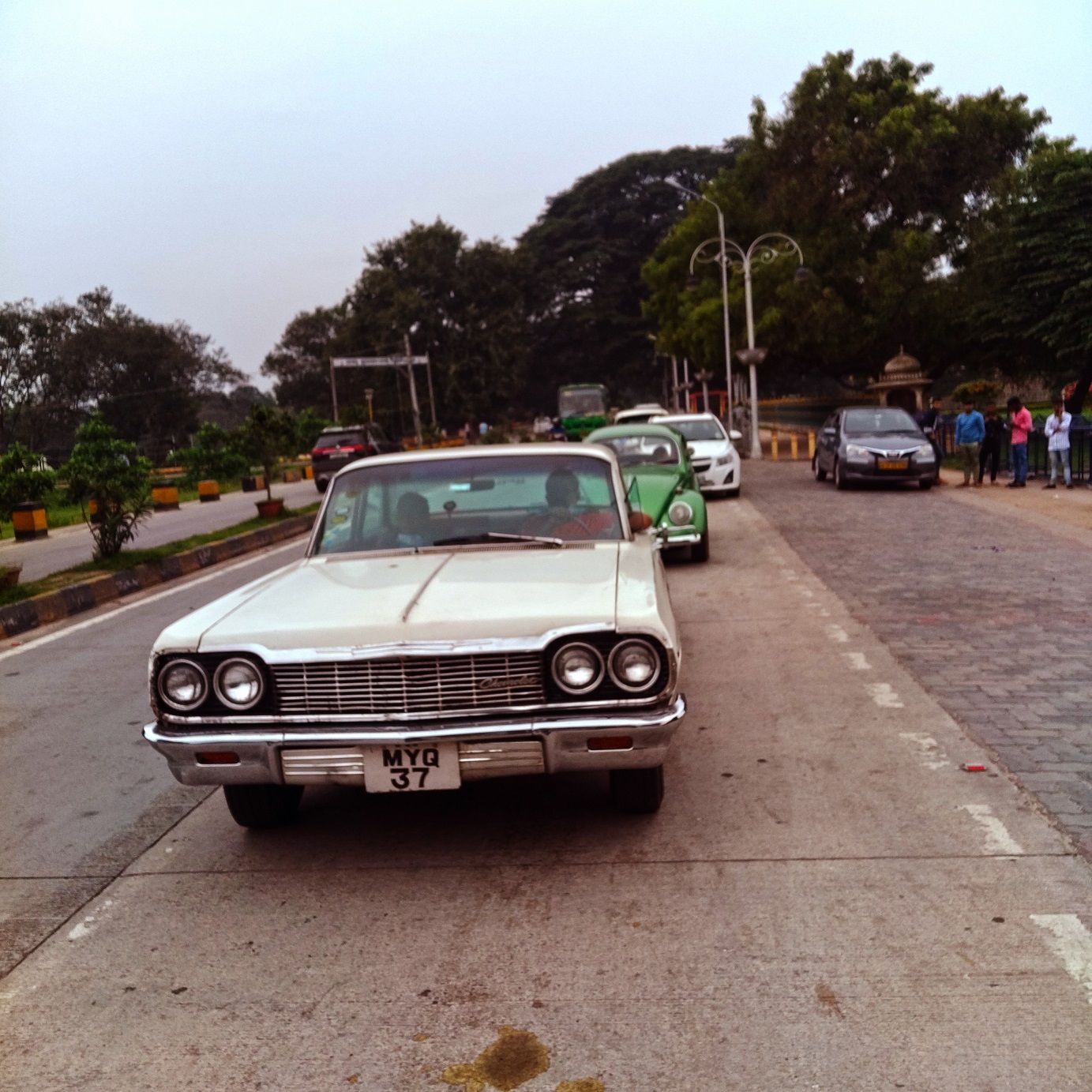 The road to Coorg still retains much of its old charm. The traffic waned as we gently climbed up to the district headquarter town of Madikeri. The MG came into its own on these roads. There is great delight in throwing this midget around corners. It is not particularly fast, but it conveys the impression of speed. The narrow tyres did not squeal as I pushed it through the corners.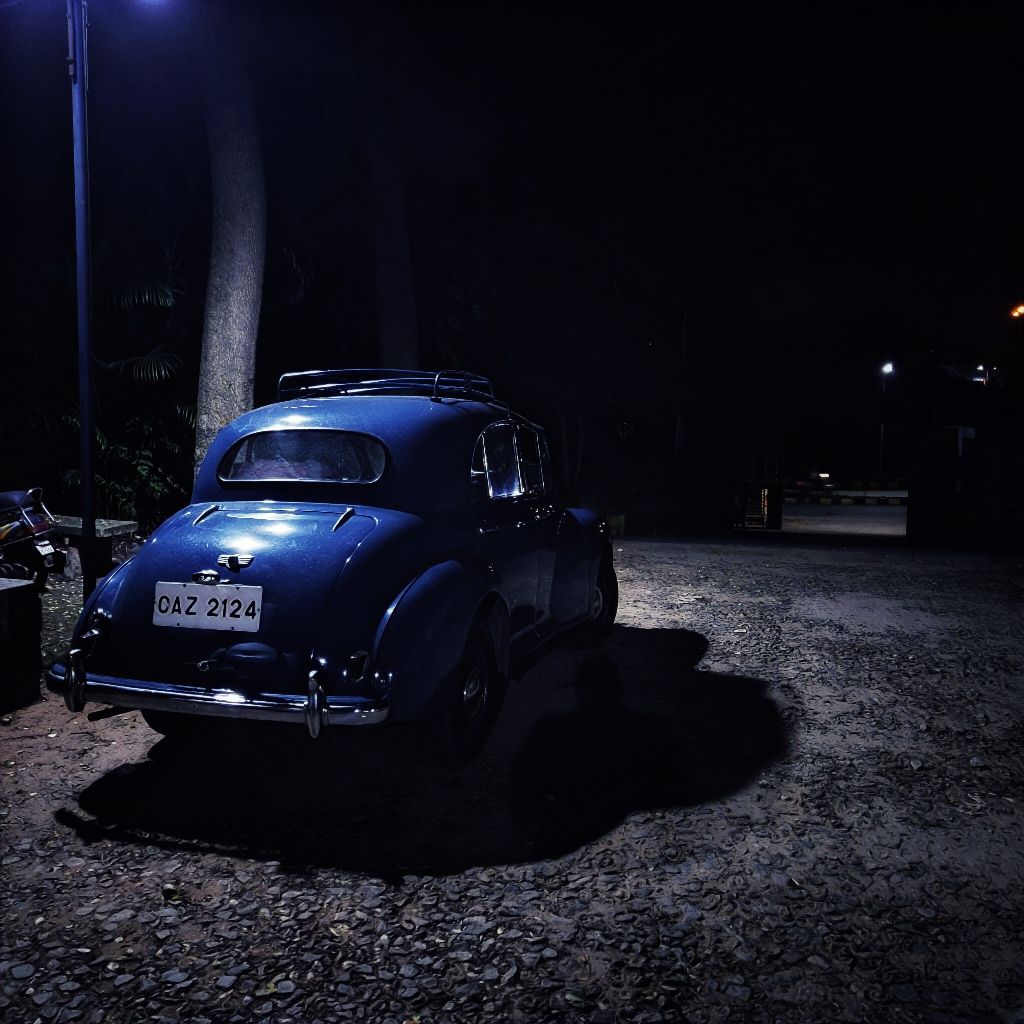 The charm of a loose convoy of vintage cars is that the scenery in front of you is always aesthetic. It is not good to be a leader here; you don't get to see the other cars in all their glory. We constantly changed positions…some of us accelerating to the front, only to wait by the side to photograph cars passing by.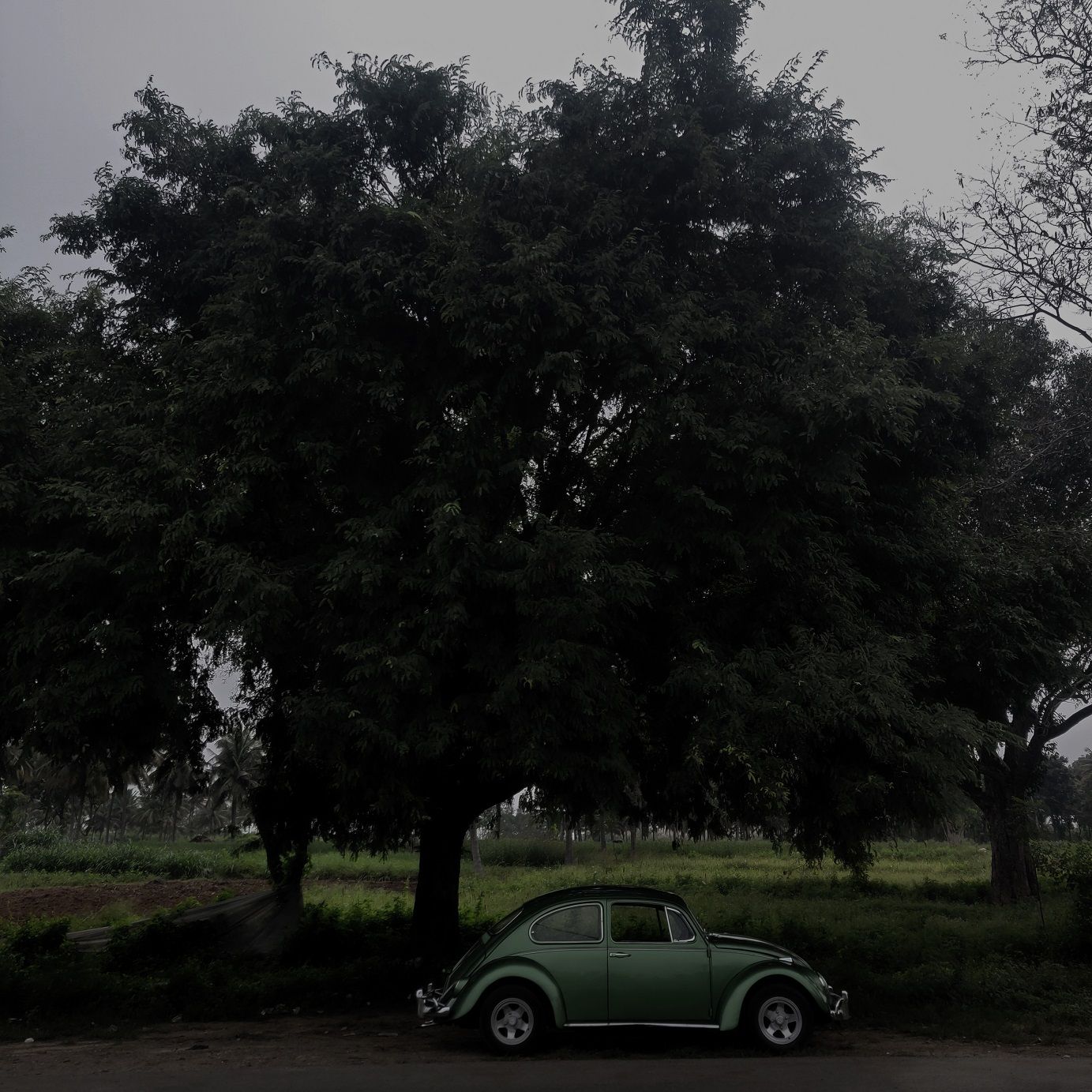 Convoy bikers are now emerging as a distinct sub-culture of India's motoring enthusiasts. I noticed that like us vintage car enthusiasts, they used hand signals a great deal. It is a vanishing art now, considering that most of us drive in AC cocoons.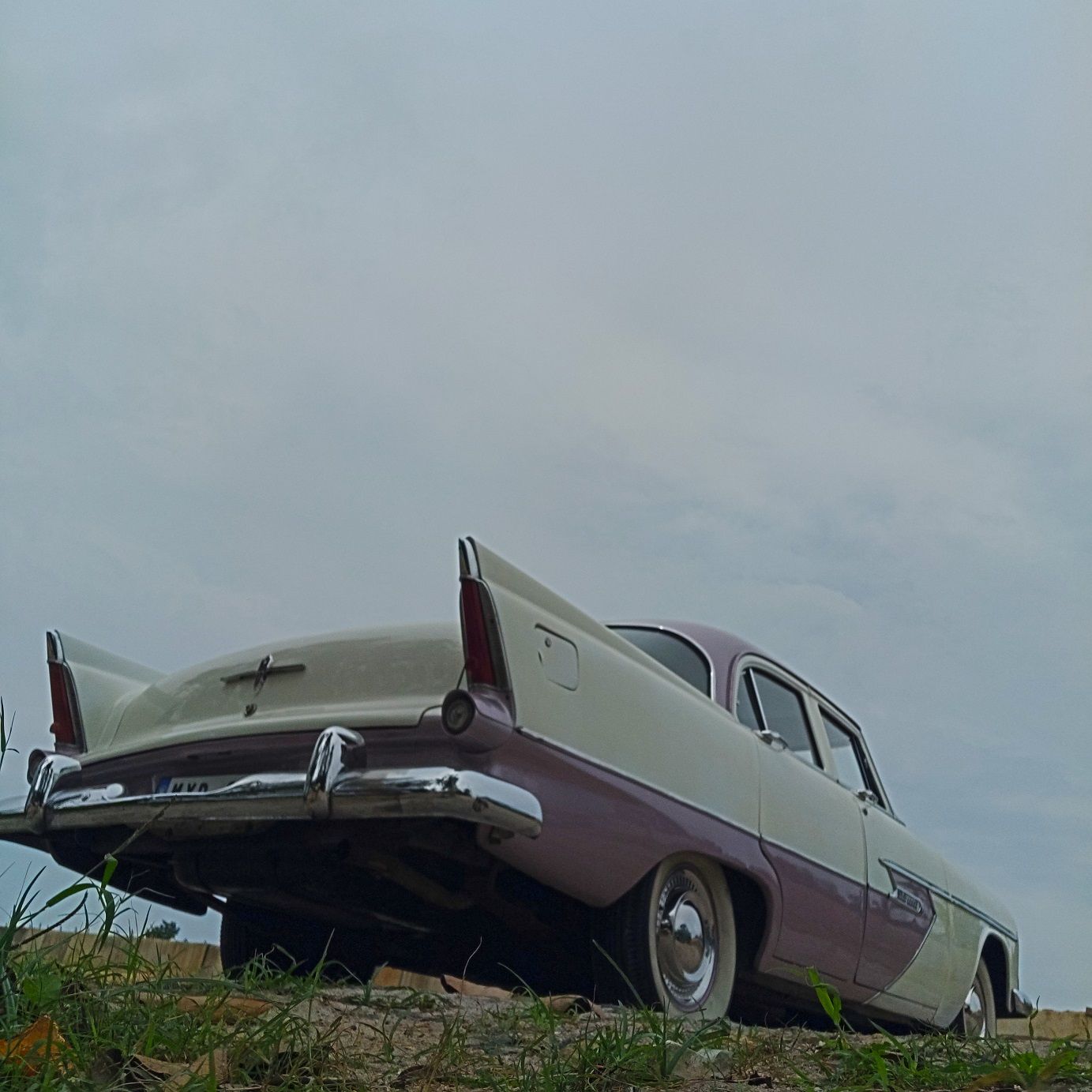 Problems? There were remarkably few for all of us; nothing more serious than some overheating or a flat tire. The MG hit some potholes with a terrific thump, which dislodged the distributor clip pin and jolted the radiator, which began to leak. Water sprayed onto the distributor resulting in misfiring.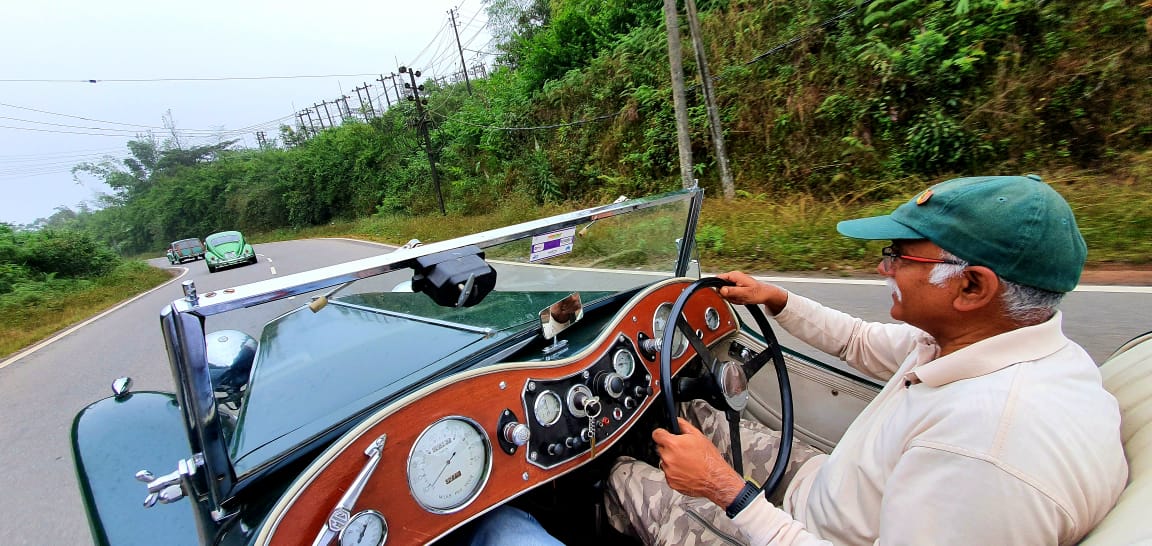 However, these snags were easily solved. The distributor pin was replaced with a safety pin and a rubber inner tube bandage was wrapped around it to prevent water ingress. As for the radiator leak, it was fixed by the simple expedient of breaking a couple of eggs into the radiator. The yolk gets poached and blocks tiny leaks. We made it back to Bangalore without further ado.
Check the link below for a video on the event:
---
---
Comments
Sign in or become a deRivaz & Ives member to join the conversation.
Just enter your email below to get a log in link.