Quest For Authenticity: Retromobil Club Romania's International Symposium
Images: Dragos Savu, Catalin Nenciu & Patric Pavel
A day after the brilliant Concours d'Elegance at Sinaia by Retromobil Club Romania, they hosted an International Symposium at the Sinaia Casino on the 25thof June last. The topic? Quest for Authenticity: Conservation versus Restoration.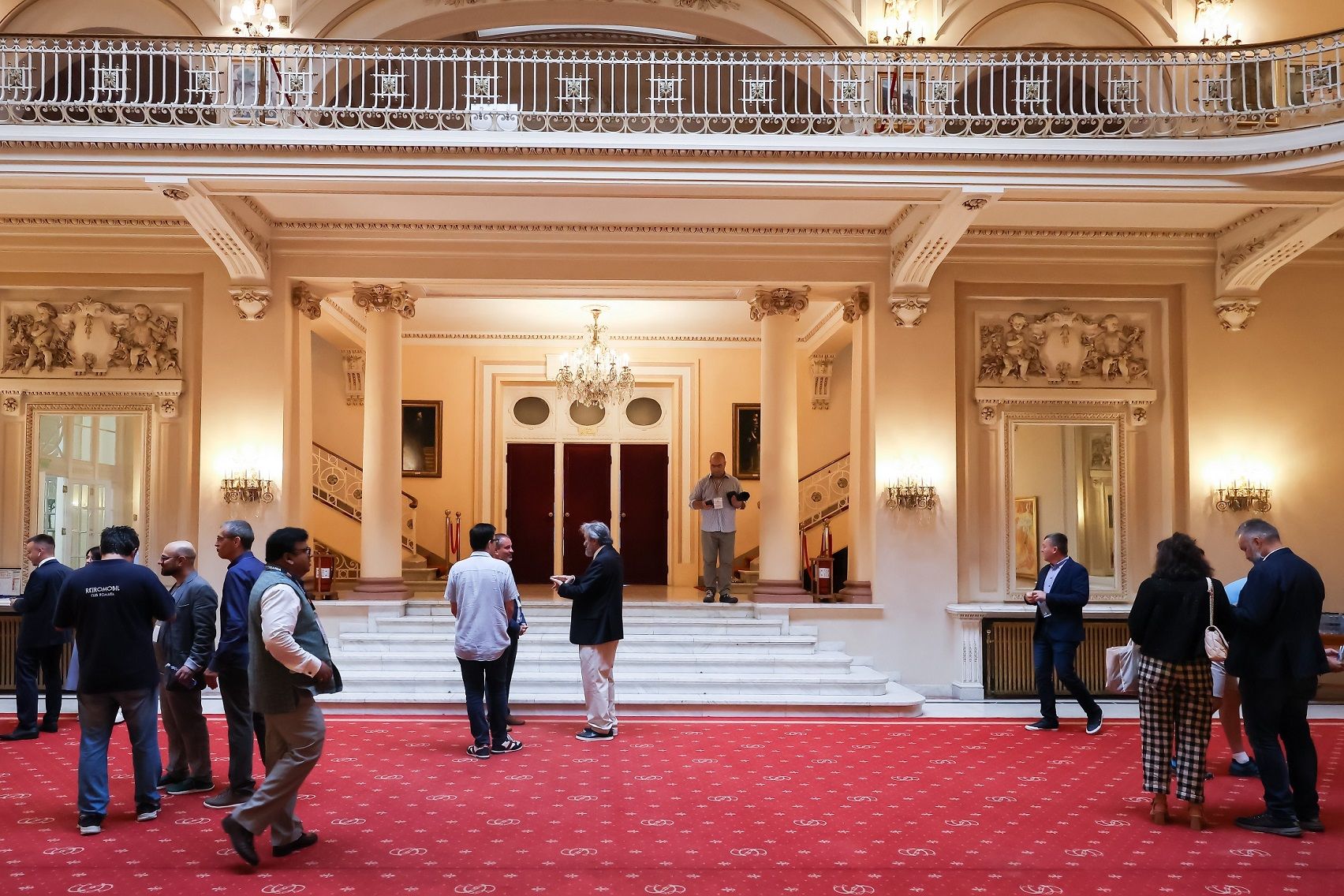 The speakers at the symposium spanned the globe and while most were present in person, a few of the speakers unfortunately could not make it but were present live, virtually.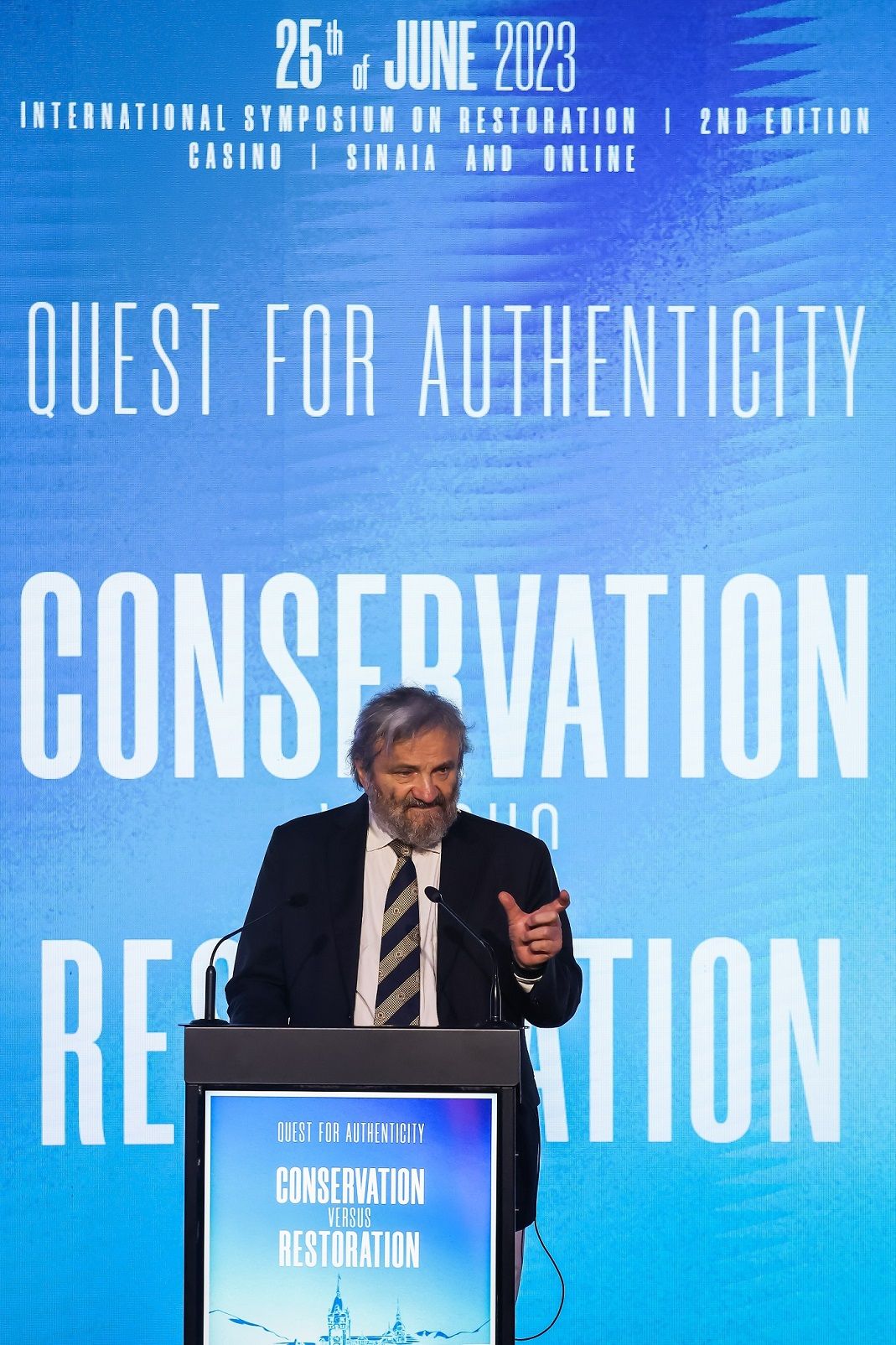 First up was Dr. Adolfo Orsi Jr., from Italy. A legendary personality, Orsi's family owned Maserati from 1937 for nearly 40 years. A historian of Italian motorsports, noted collector, an ardent advocate of preservation and originality, and an authority on auction sales, Dr. Orsi is a remarkable person.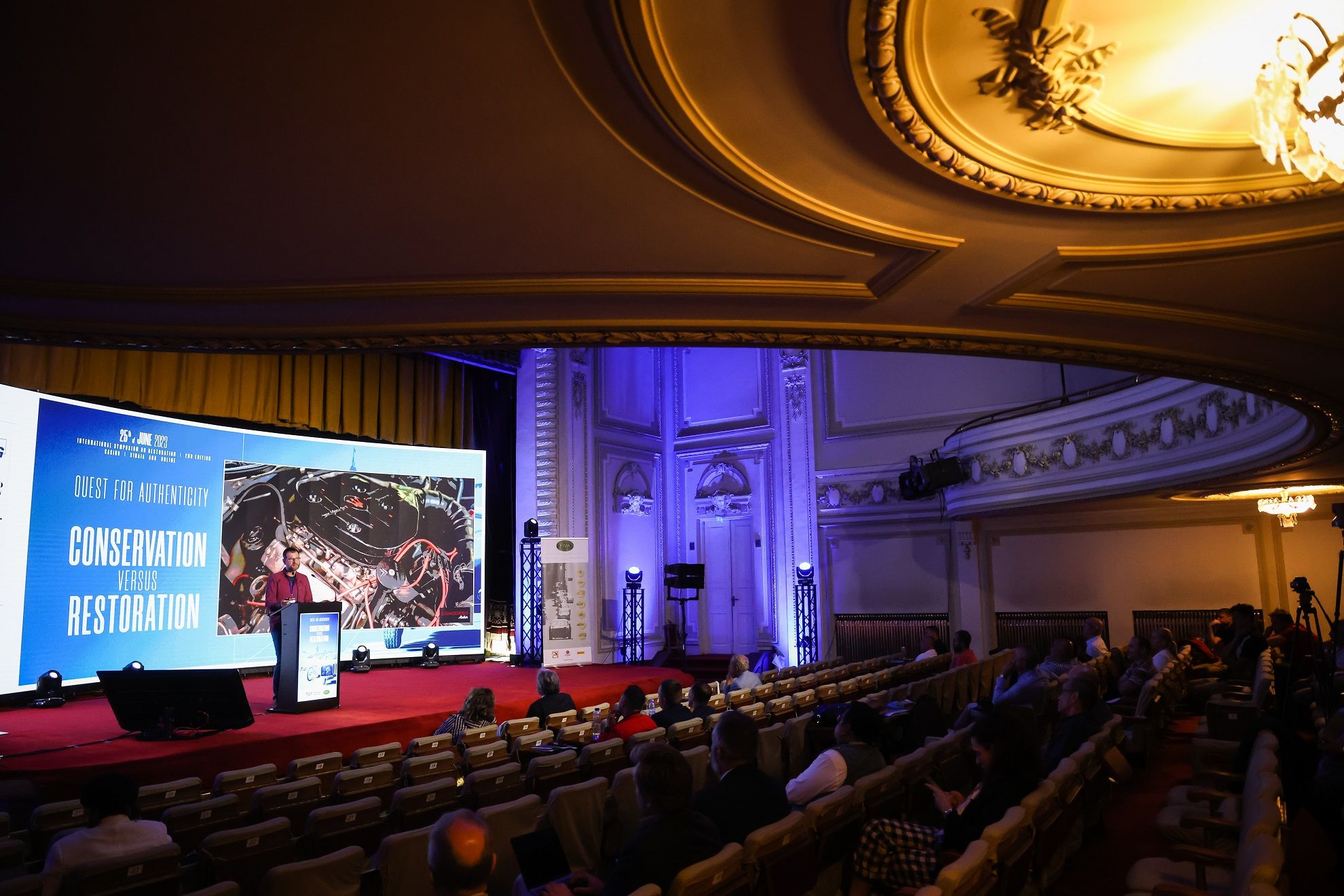 He spoke in very clear terms about what is original, why it should be left as such, how to maintain a car without losing originality and the preservation of history. He tackled some difficult questions on what originality meant for historic race cars since they were routinely upgraded and he perfectly summed up his view of originality as far as they were concerned.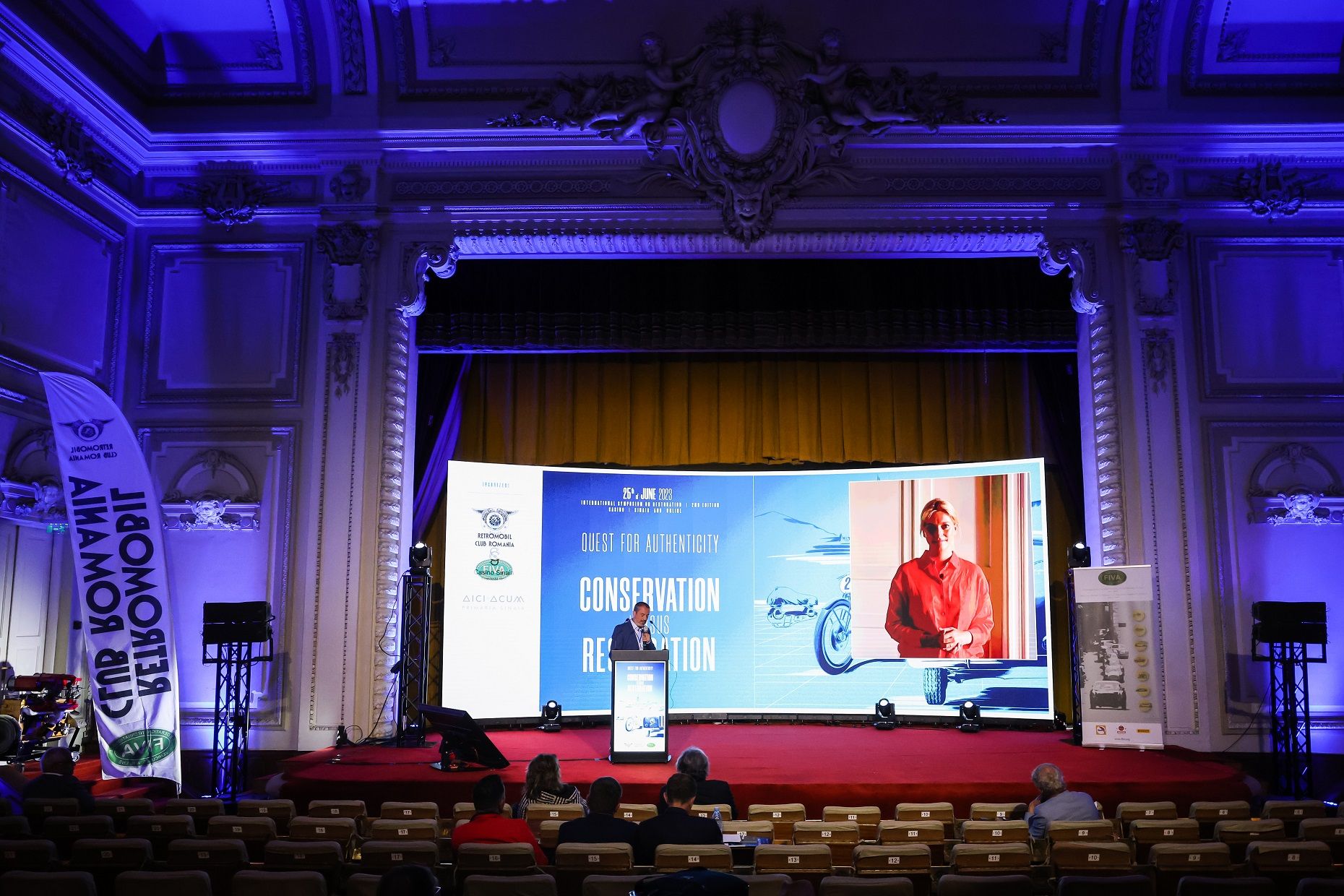 Romanian restorer Andrei Ciocarlan presented a 'Nasty restoration of a Citroen SM'. Why Nasty? Because this particular SM belonged to Ilia Nastase, the former World No.1 Romanian tennis player. Andrei elaborated on the pains that his restoration outfit had taken to sympathetically preserve the Nastase Citroen by keeping most of the car original and replacing only the very necessary bits.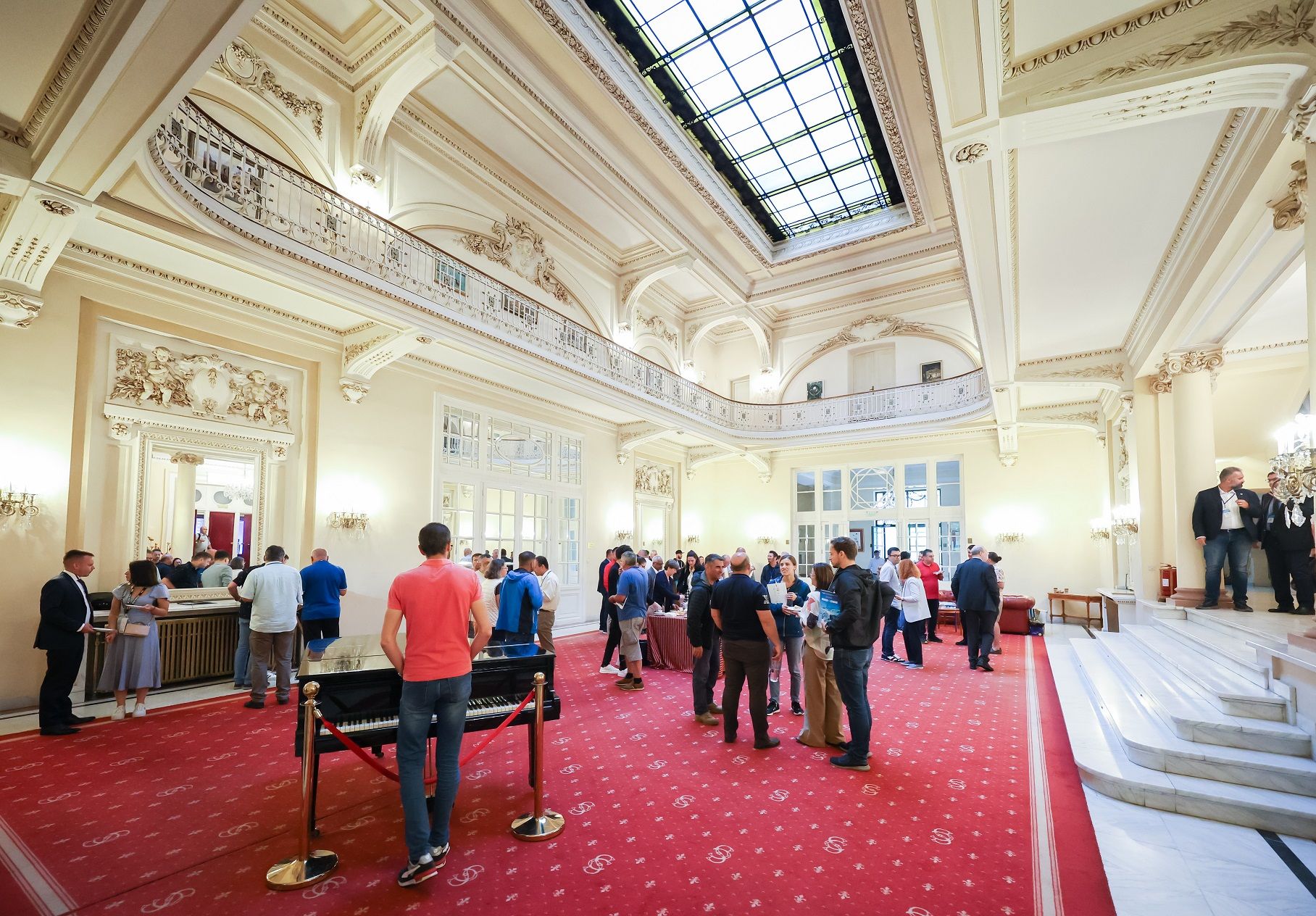 Laura Kukuk was up next from Germany. Her approach to originality starts from being ruthlessly analytical at the Kukuk Automotive Science Lab run by her father and her. Together, they have formulated processes and invested in the latest scientific equipment to conduct revolutionary tests on some of the world's most significant cars to ascertain the history, from its original form through the duration of its use to the present day.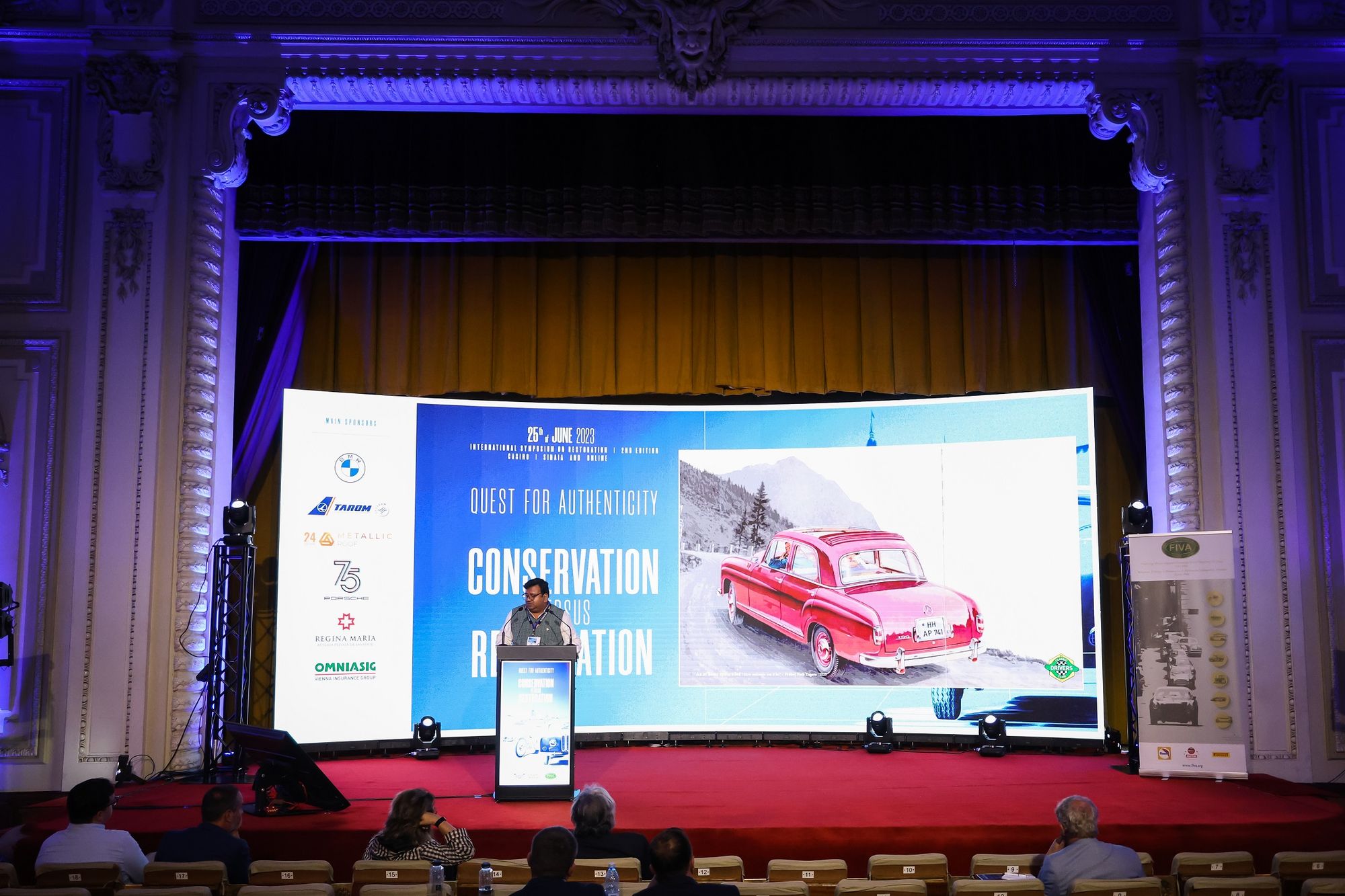 It's like automotive archaeology with extreme science (a real eye opener) and the audience was stunned at the literal microscopic depth that the Kukuks go to, to conserve and preserve significant cars.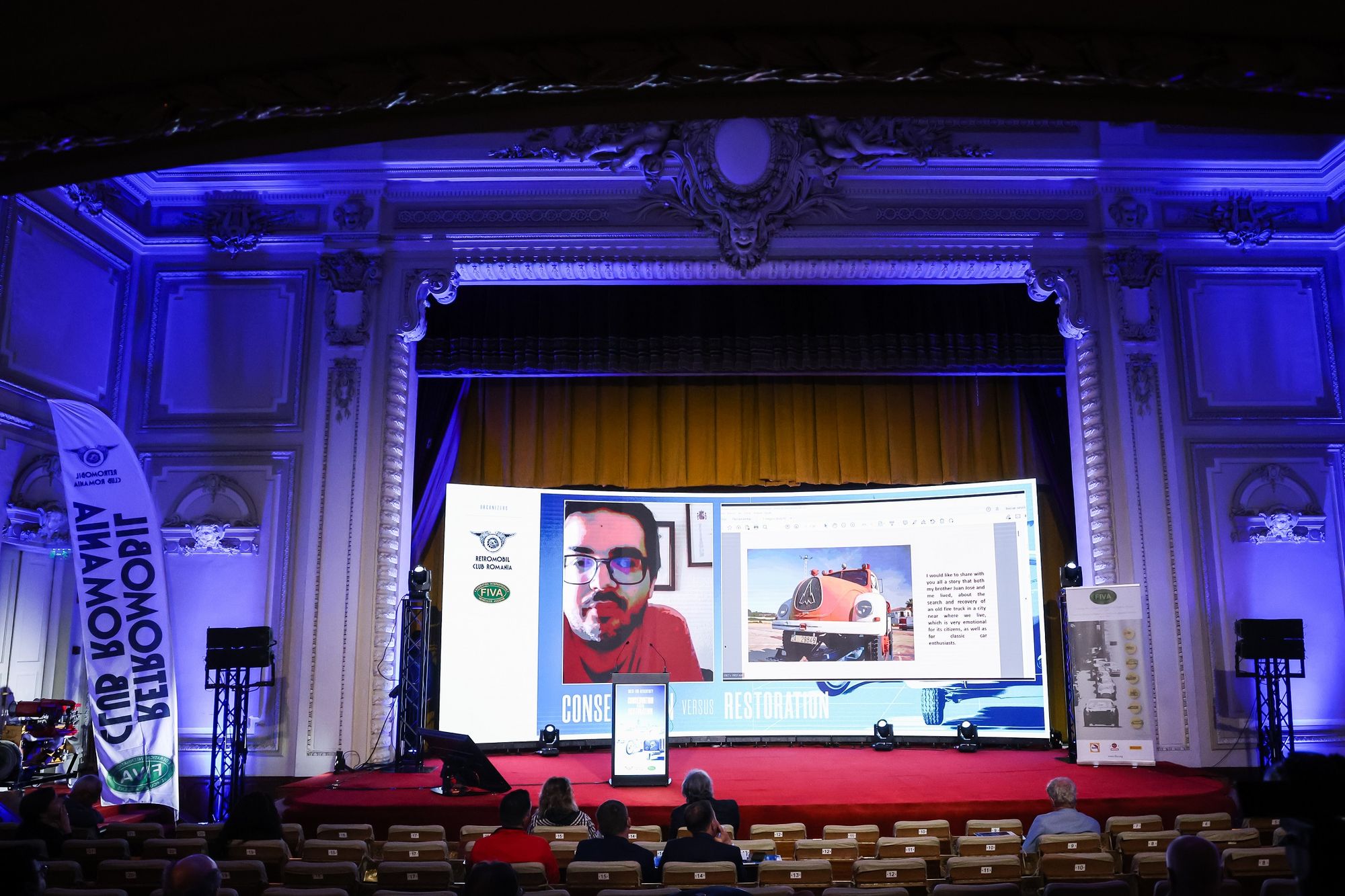 A coffee and refreshments break followed at the magnificent lounge of the former Casino, with speakers and officials from Retromobil Romania deep in conversation on all things to do with historic vehicles.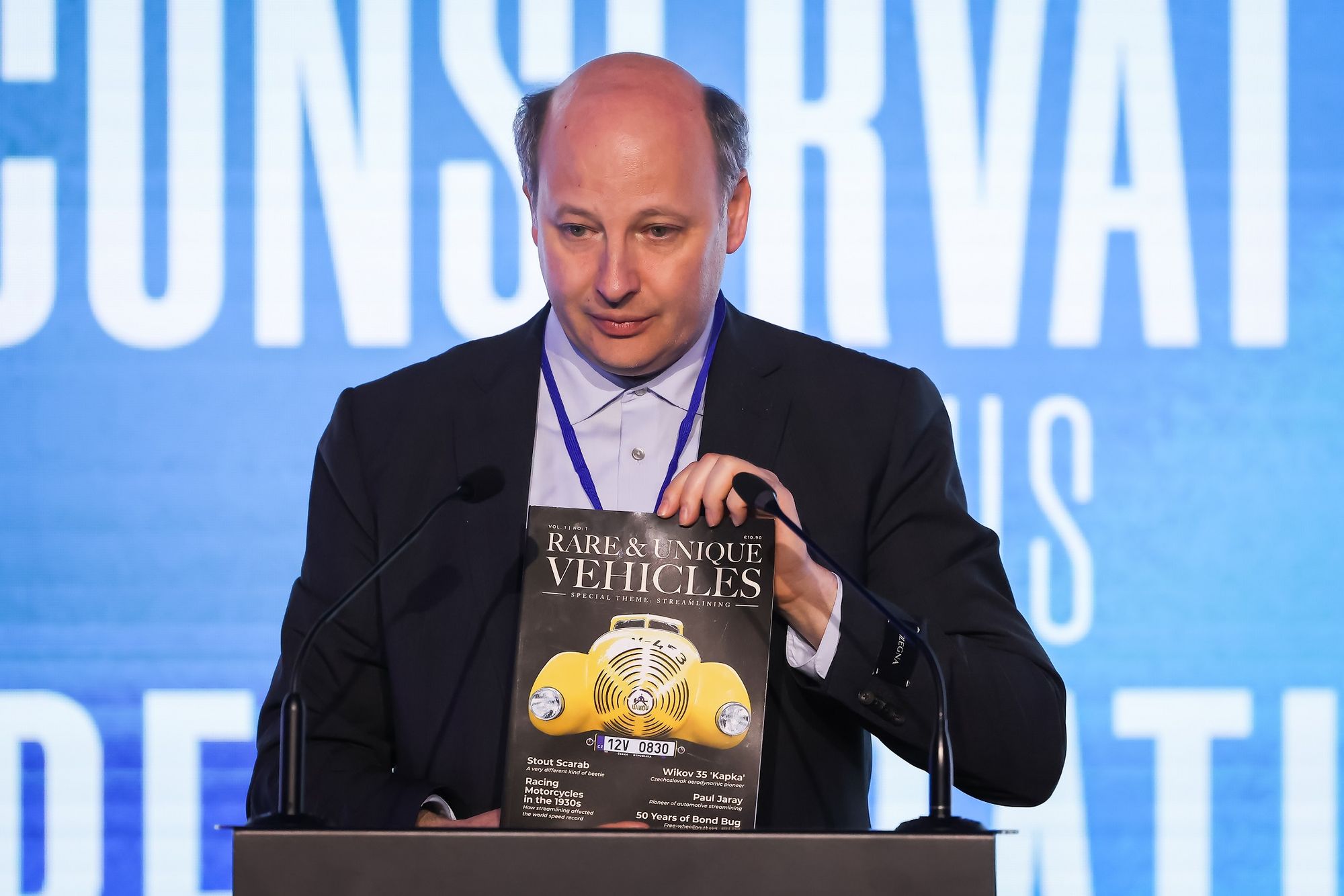 Yours truly, representing India, also spoke about 'authenticity in a home restoration' citing my 1958 Mercedes-Benz 180 Ponton which was restored at home (Prithvi Nath Tagore's 1958 Mercedes-Benz W120 Ponton 180a (derivaz-ives.com).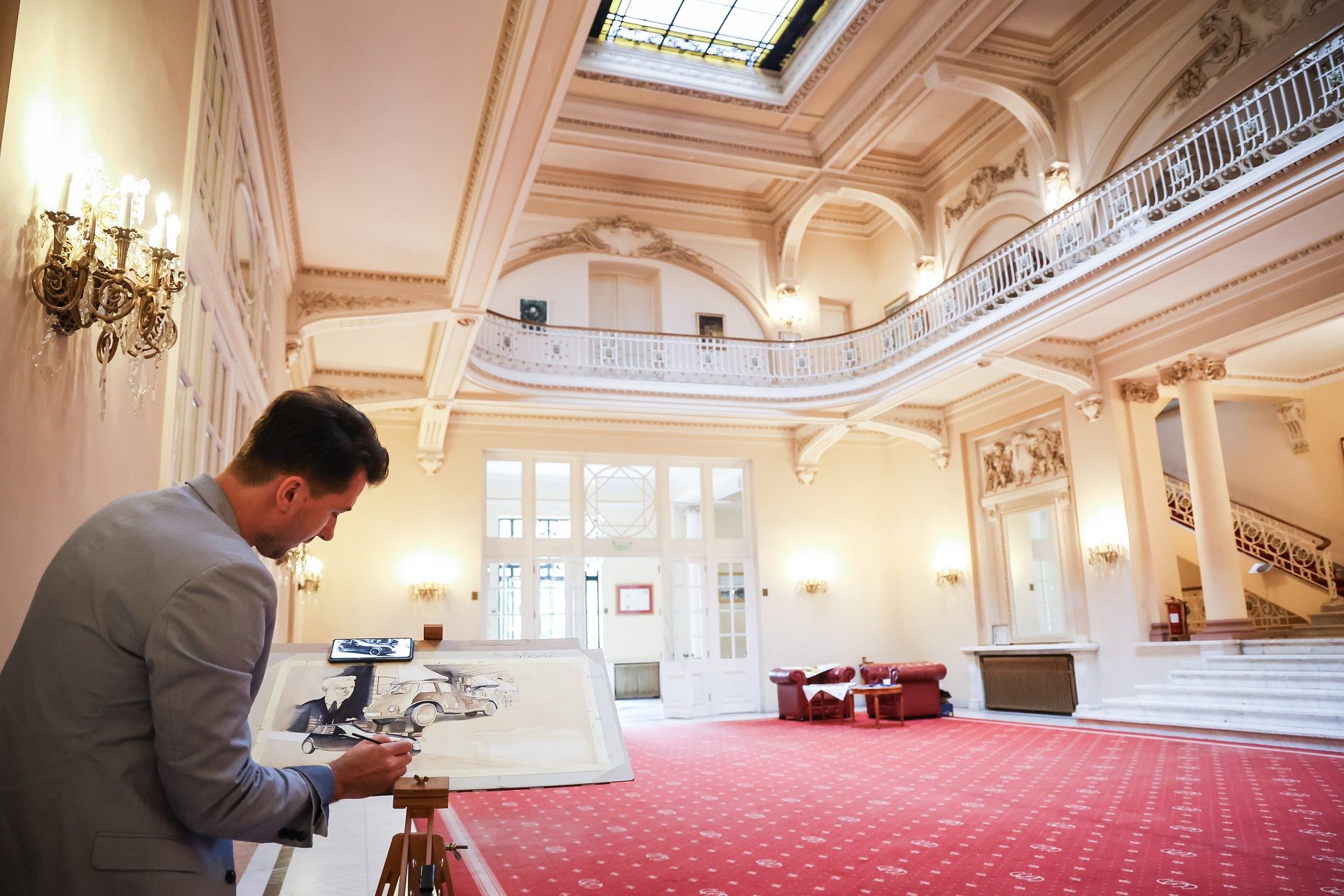 My point was that although I had very little to conserve on the car when I started off, a decade of research and an unwavering commitment to restoring the car with original parts led to a final product which was authentic to the model in every way possible. In my opinion, an authentic restoration at home is definitely possible.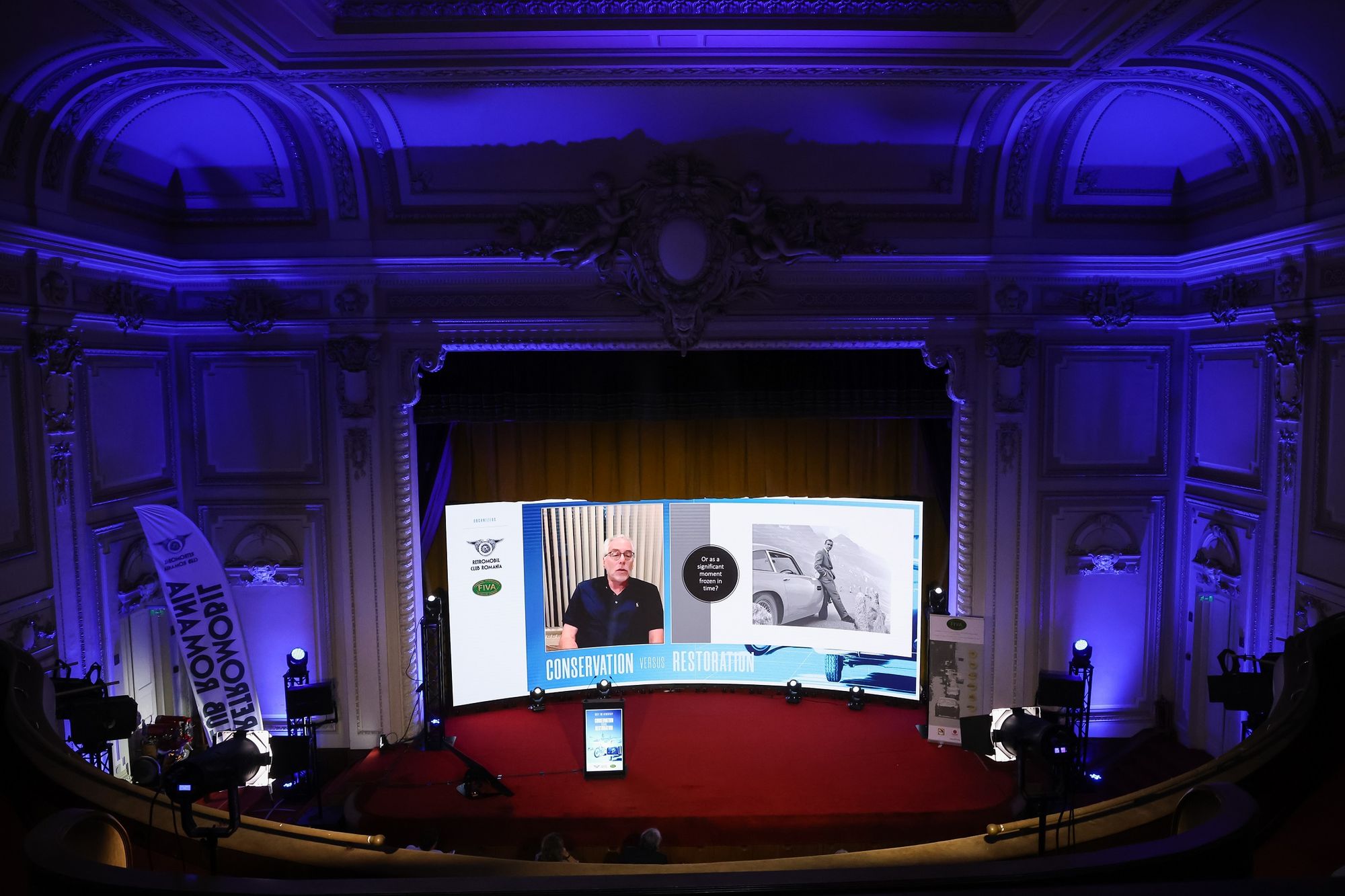 Next up was David Cooper from the USA, who deliberated on the importance of provenance and why it is so important. An award-winning restorer specializing in pre-war European automobiles, he founded his company, Cooper Technica Inc., in 1982 with workshops in Wisconsin, USA and at Lyon, in France.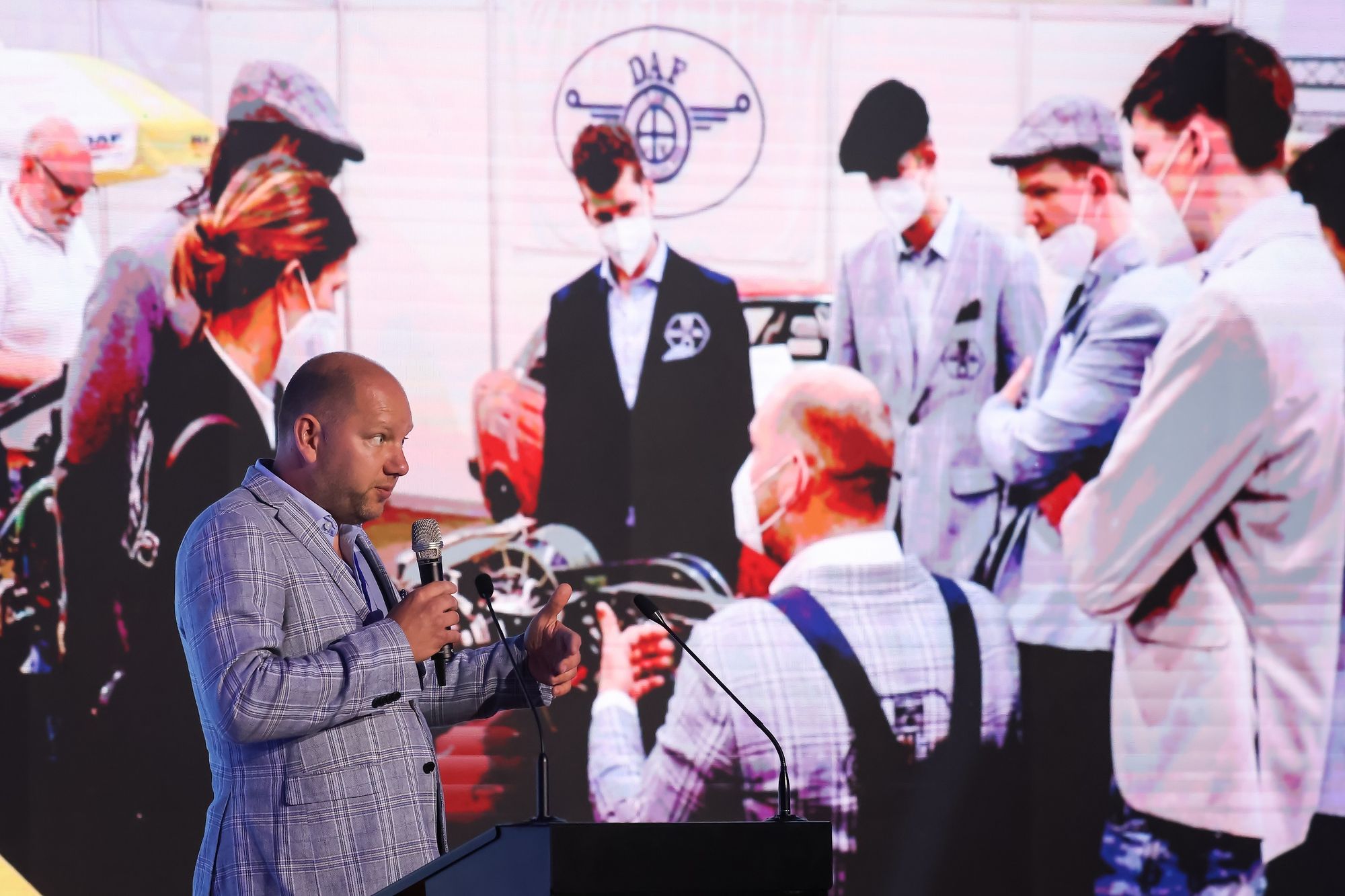 He used a 1938 Peugeot 402 Darl'mat Competition Roadster as an example of the type of authenticity that he follows during a restoration, to the extent of retaining the period grill badges etc. that the original owner had put on the car when it was first used.
From Mexico, there was Enrique Villasenor, a professional restorer, and a collector of important cars, who spoke on how one of his customers wanted a comprehensive restoration of a car, which he did, as an example of obliging the request of a customer. He specializes in the restoration of Ferraris, Porsches and Mercedes-Benz.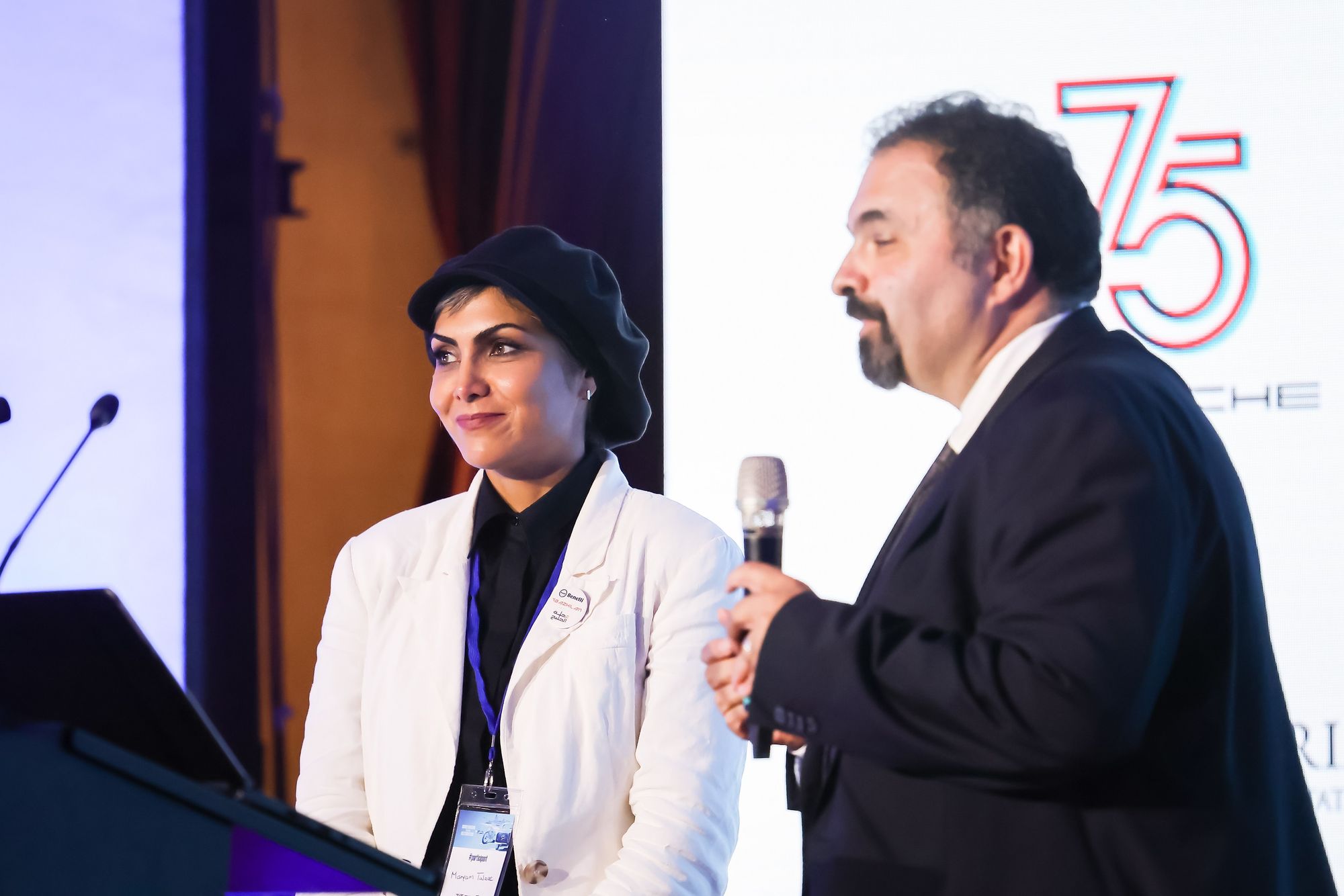 Mike Kastrop from the Netherlands presented a unique insight into his restoration facility. His team takes up the restoration of some of the rarest classics and his facility, Classic Mike, is made up of 20-odd talented young blokes that he trains from the ground up.
Often, these youngsters have a problem in accessing labour markets and Mike provides them with a helping hand. While learning and attaining perfection is part of the job, having fun on the job is equally important. Mike's team is like family, and they do everything together, on and off the job.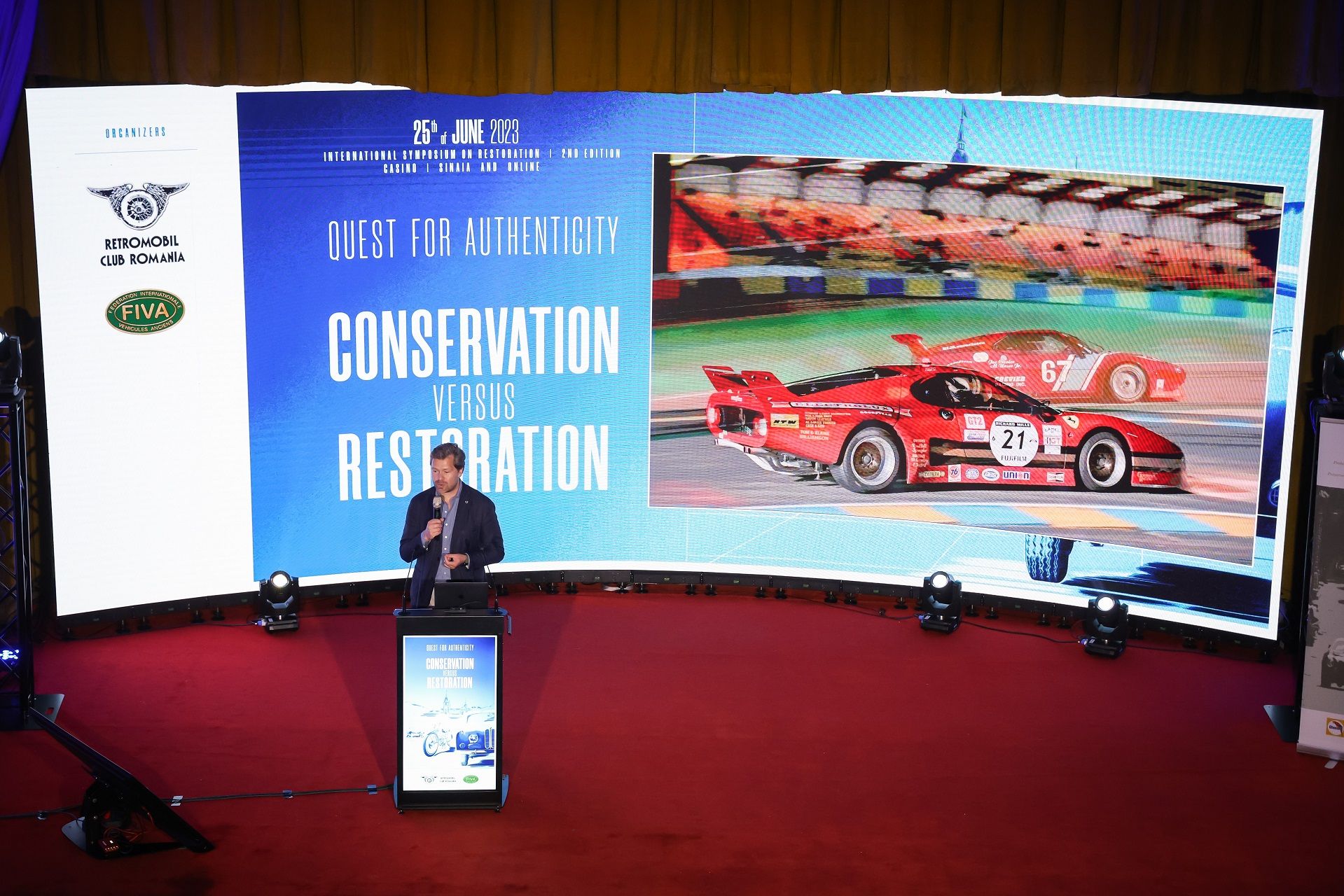 Classic Mike has won several awards on the back of its talented workforce including the coveted restoration award at Concorso d'Eleganza Villa d'Este.
Ramin Salehkhou and Maryam Talaee from Iran showcased how they are transforming the lives of women in Iran by educating interested women in historic automobiles and how to service them.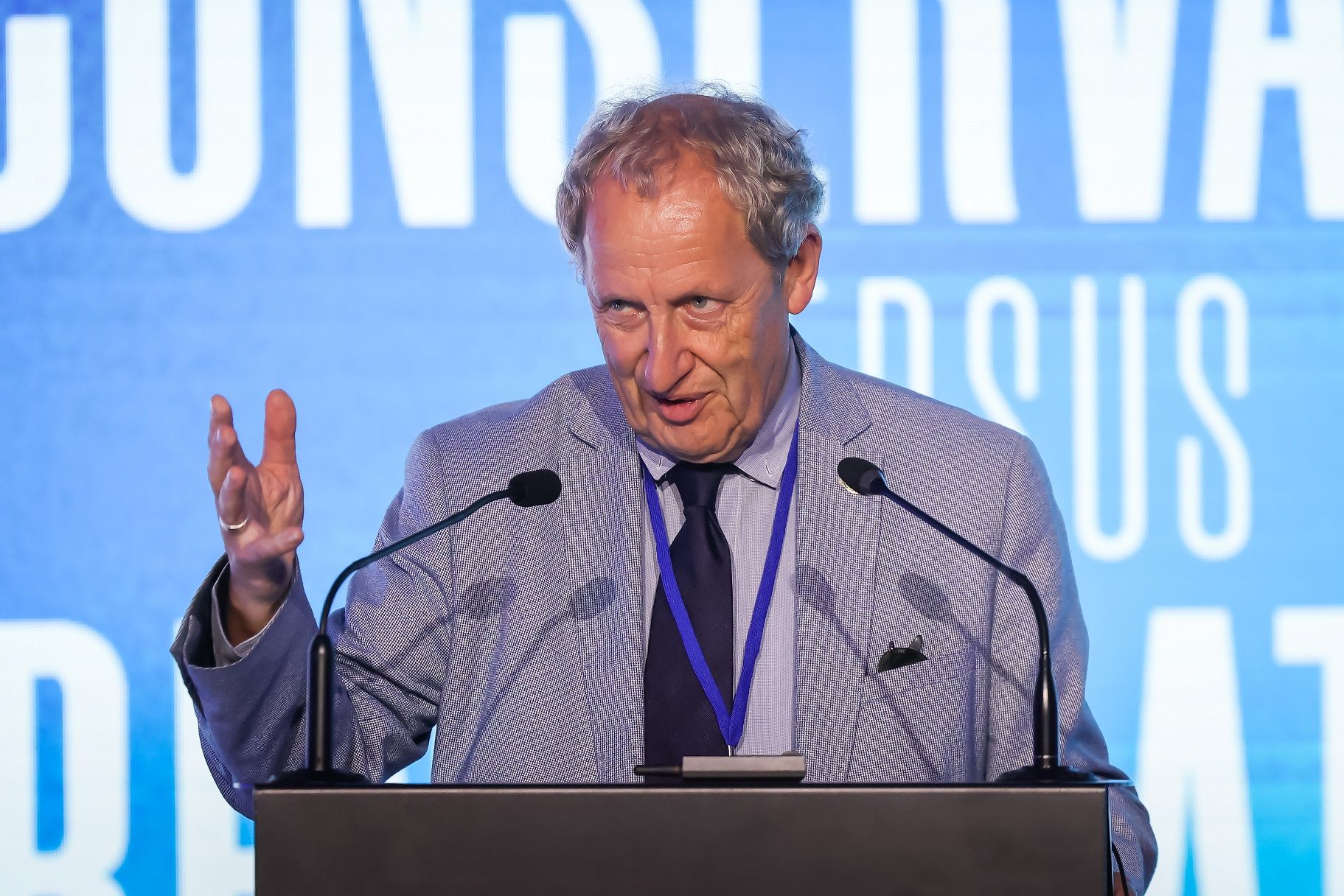 With the initiative of the Women's Classic Club run by Kimia Abrishami and co-founded by 2022 FIVA Hall of Fame inductee Shahnaz Pakniat, Maryam commenced a professional Train the Trainer program.
Between them they found that women are exceptionally good at detailing a car and through this initiative, a growing number of women have found gainful employment in the historic automotive world in Iran.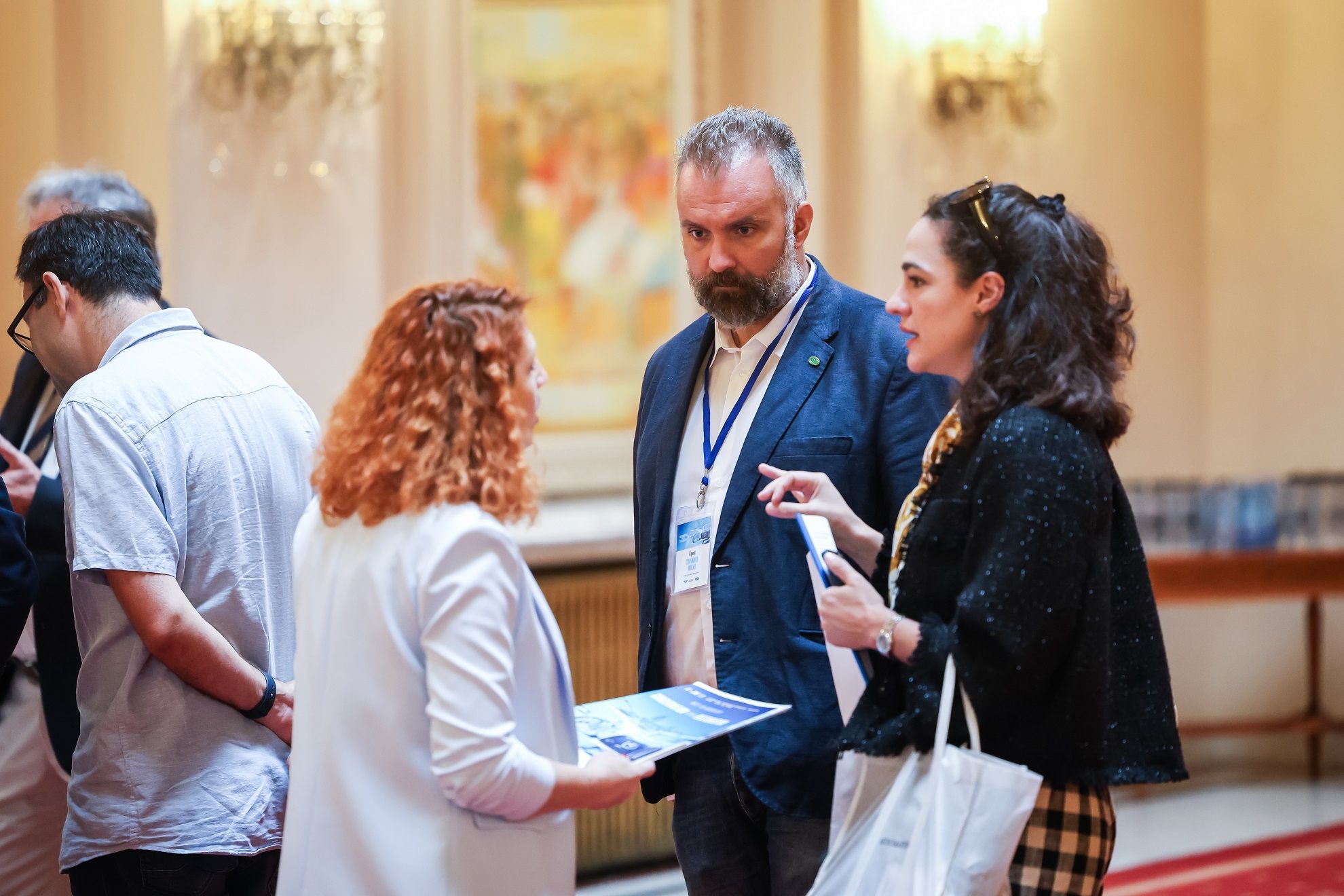 Maryam's story is a remarkable one. After she returned from Canada—where she had lived for several years—she realised that women were facing obstacles in riding bikes in Iran. Pursuing her passion for riding and racing motorcycles, Maryam has been able to get several women into riding and racing bikes in Iran.
Beyond racing, Maryam has been touring Europe and Africa on two-wheels extensively (we will be featuring a story on this soon). For the presentation, their colleagues from Iran joined in live from Tehran.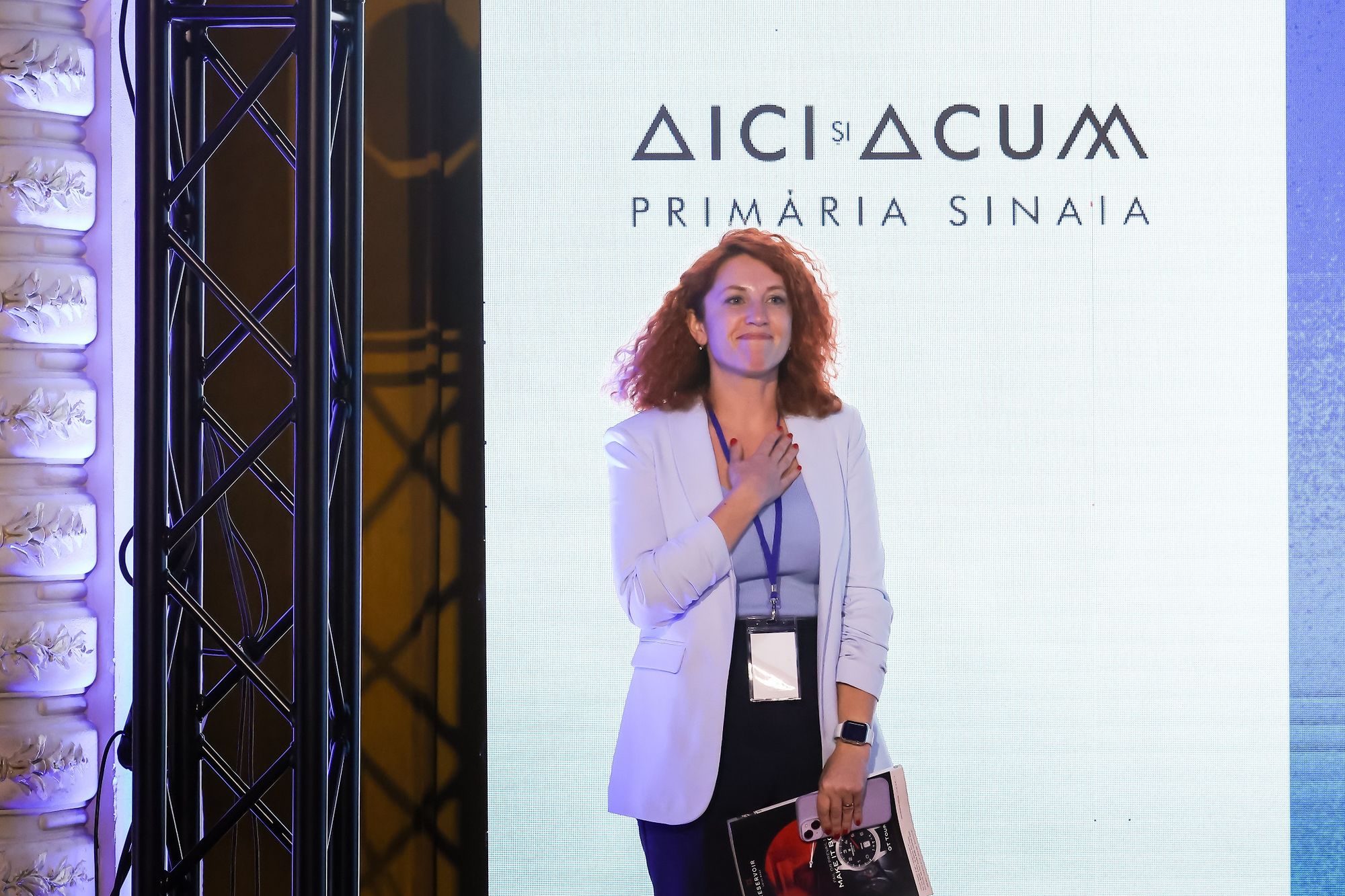 Sam Hancock was the concluding speaker. A British racing driver who has participated at the 24 Hours of Le Mans several times, Sam is a professional racer, as well as a private driver coach and now a dealer in significant historic racing cars.
He threw a completely different spin on what preservation and originality meant when it came to cars which were created for the sole purpose of winning races. And he knows all about it since his career has taken him to the highest levels of racing at Le Mans and many international victories.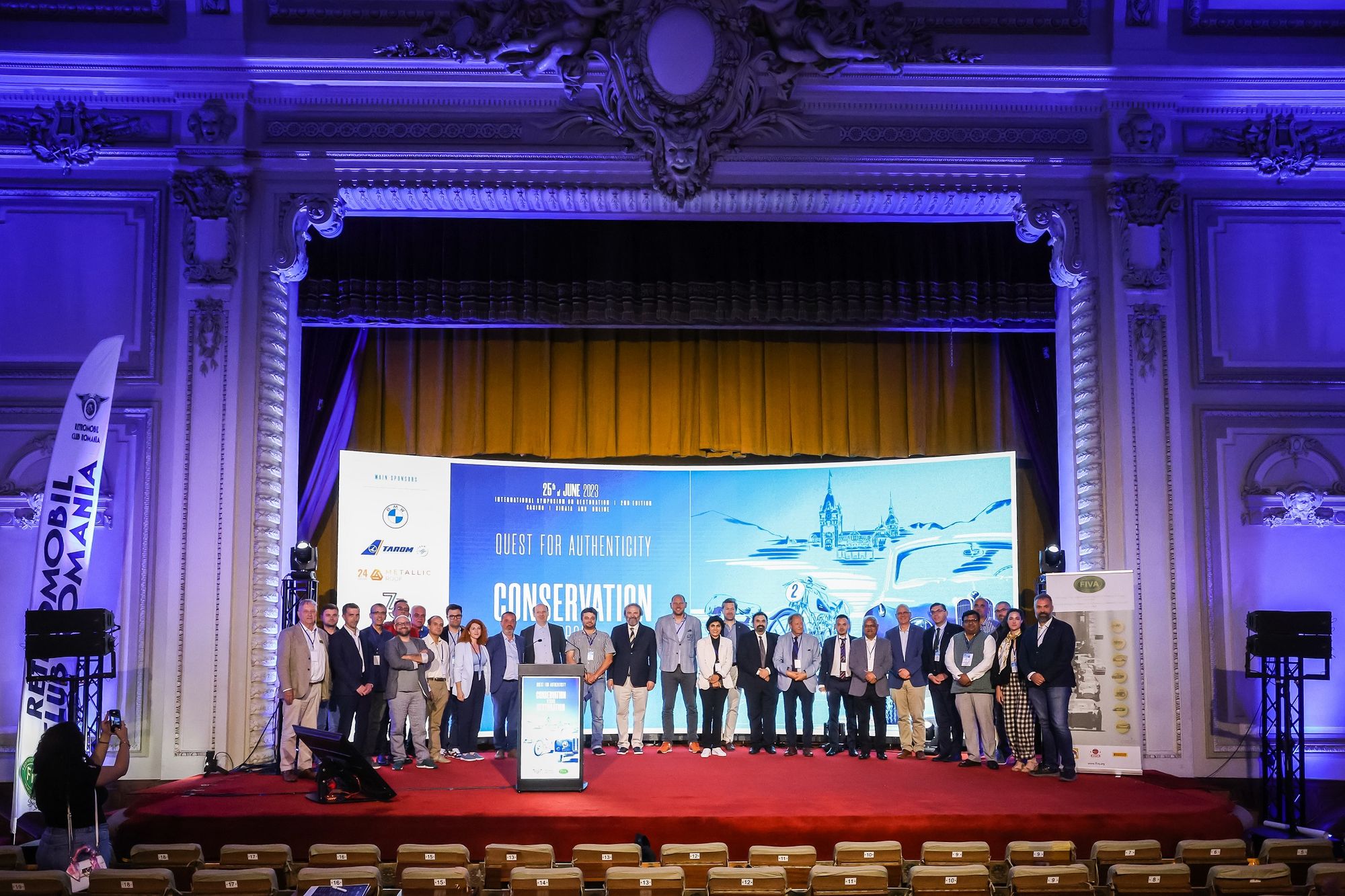 He posed more questions to the audience than answers and got everyone thinking on what exactly is original in a race car since they are continuously upgraded to perform better. Of course, Dr. Adolfo Orsi Jr had some answers for him!
A vote of thanks was given by FIVA President, Tiddo Bresters and FIVA VP Communications, Gautam Sen, with the closing remark by the President of Retromobil Club Romania, Gabriela Magureanu, whose federation made the international symposium a brilliant success.
---
---
Comments
Sign in or become a deRivaz & Ives member to join the conversation.
Just enter your email below to get a log in link.