Rahul Sircar: A Homage To A Prominent Restorer And Eminent Historic Vehicle Enthusiast
Images: Deepanjan Sarkar, Prithvi Nath Tagore
Often, shared passions bring people together, no matter how much they differ from each other. Rahul Indrojit Sircar, or Bampu (and Bampuda as a sign of respect) as he was affectionately known, was 24 years older than me; yet when we first met 20 years ago in 2001, I knew that we would meet very often.
Back in 2001, I had just joined college and had a fair amount of spare time on my hands. I took a prior appointment with Rahul Sircar on a Saturday, to tag along with him to his workshop and I was so captivated by the cars lined up for restoration and works in progress, that I spent the entire day there and went home only late in the evening.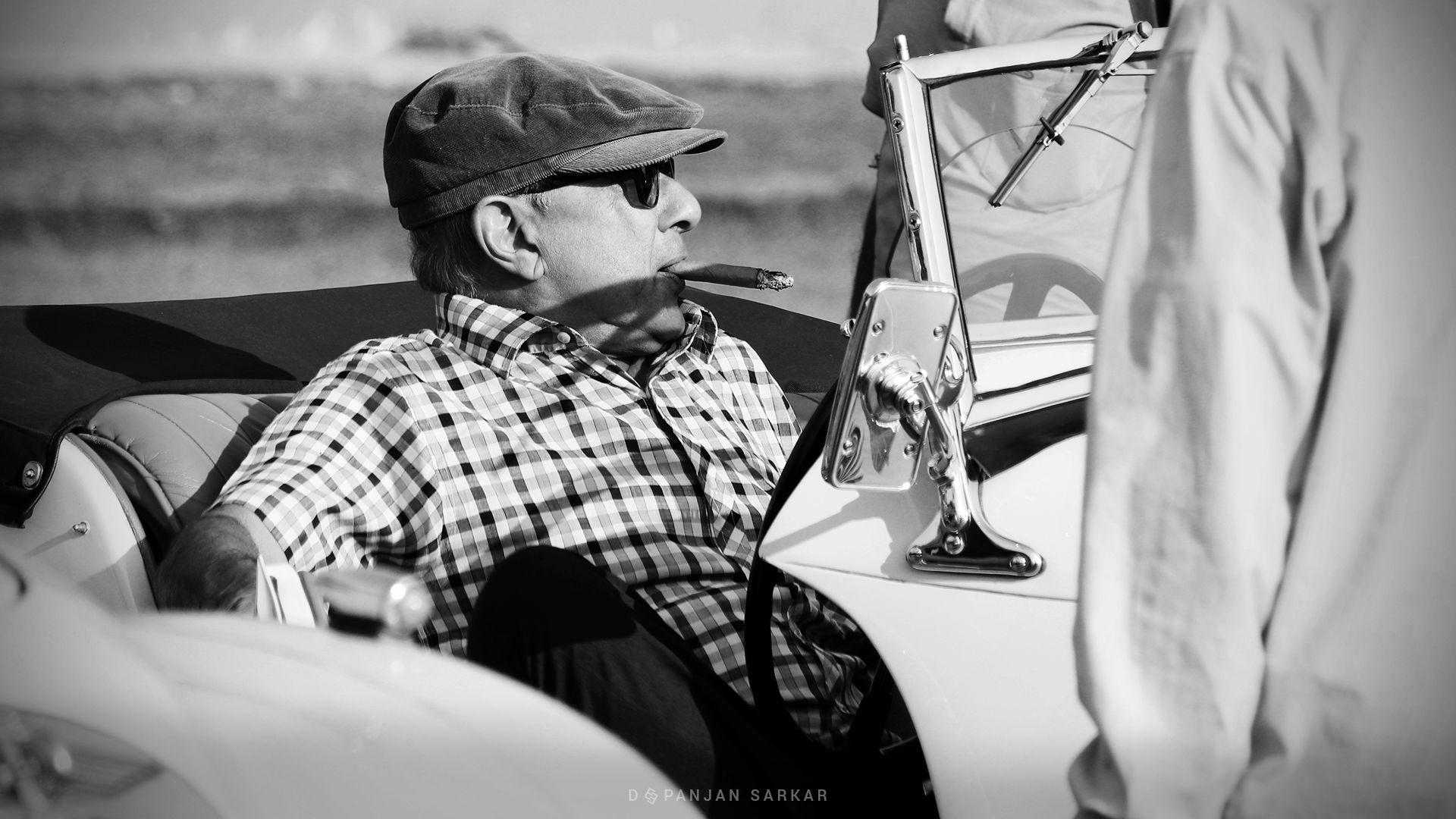 After that first visit, more often than not, every Saturday of mine was booked to go with Bampuda to his workshop. At the time, he was restoring several beautiful cars: a Lancia Lambda, a Jaguar Mk VII, a Mercedes-Benz 170S and 170V, and a 1947 Cadillac. A Fiat X1/9 Bertone followed.
As we got to know each other better, I learnt that he joined his father at their previous workshop at a very early age and gathered a lot of experience working on cars himself over two decades. To my delight, it turned out that our two families had a connection going back three generations!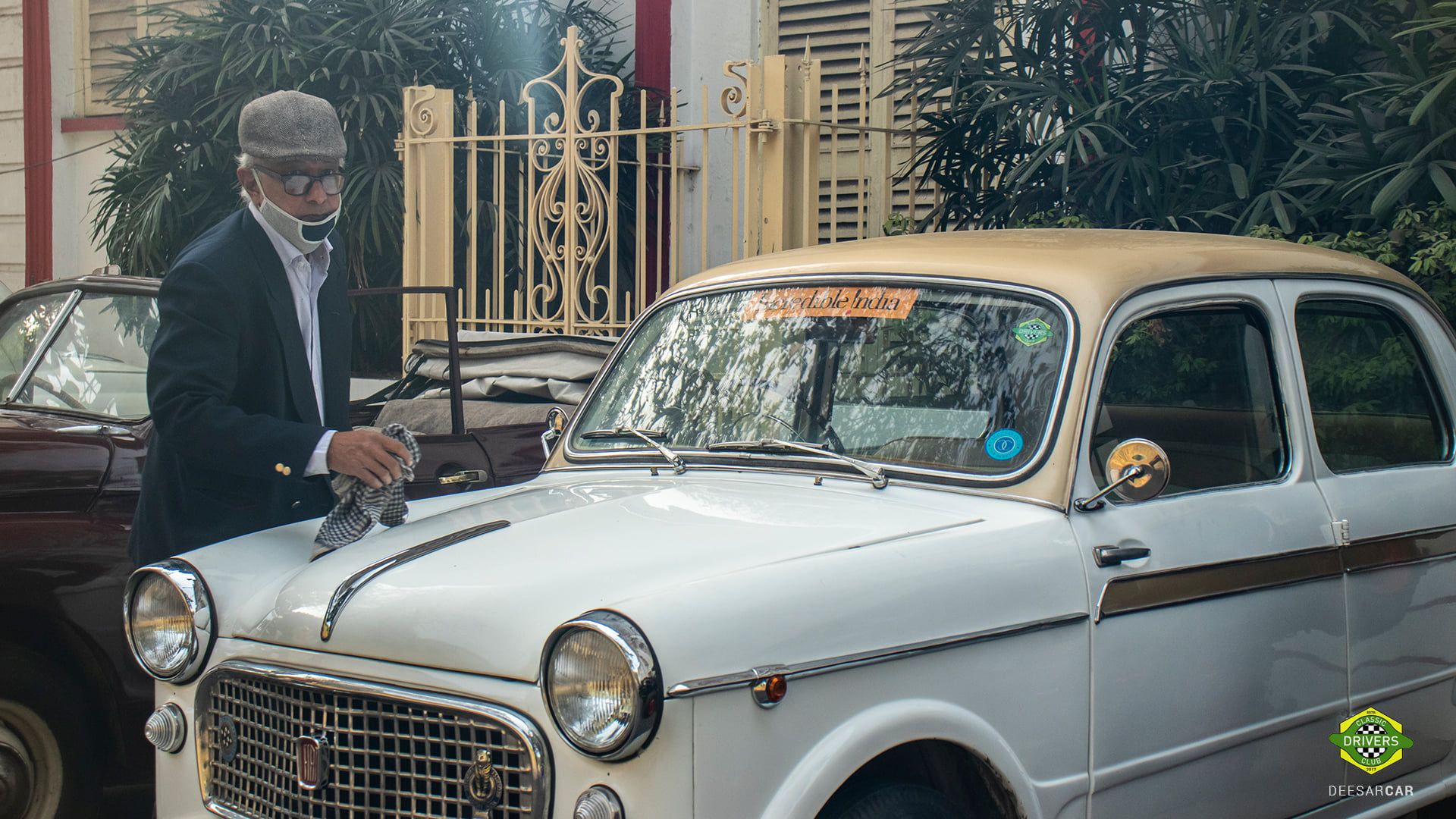 I had never seen the kind of in-depth restoration that Bampuda performed. He was a hands-on restorer and was brilliant, especially at electricals. His establishment's name, Electrical Enterprises, was a testimony to his prowess.
The first full restoration I witnessed at his hands was on a Jaguar XK 140. He didn't leave things to guesswork or to his workers; instead, he would insist that the car's owner bring the workshop manuals and illustrated parts catalogues for him to see exactly how things were disassembled and rebuilt. It took time but the end results were breath-taking…and, boy, did that Jaguar turn out well. It was faultless.
Several cars followed in his capable hands, and I had the pleasure to go on jaunts with him to the machine shops and car parts dealers, gaining a wealth of knowledge myself.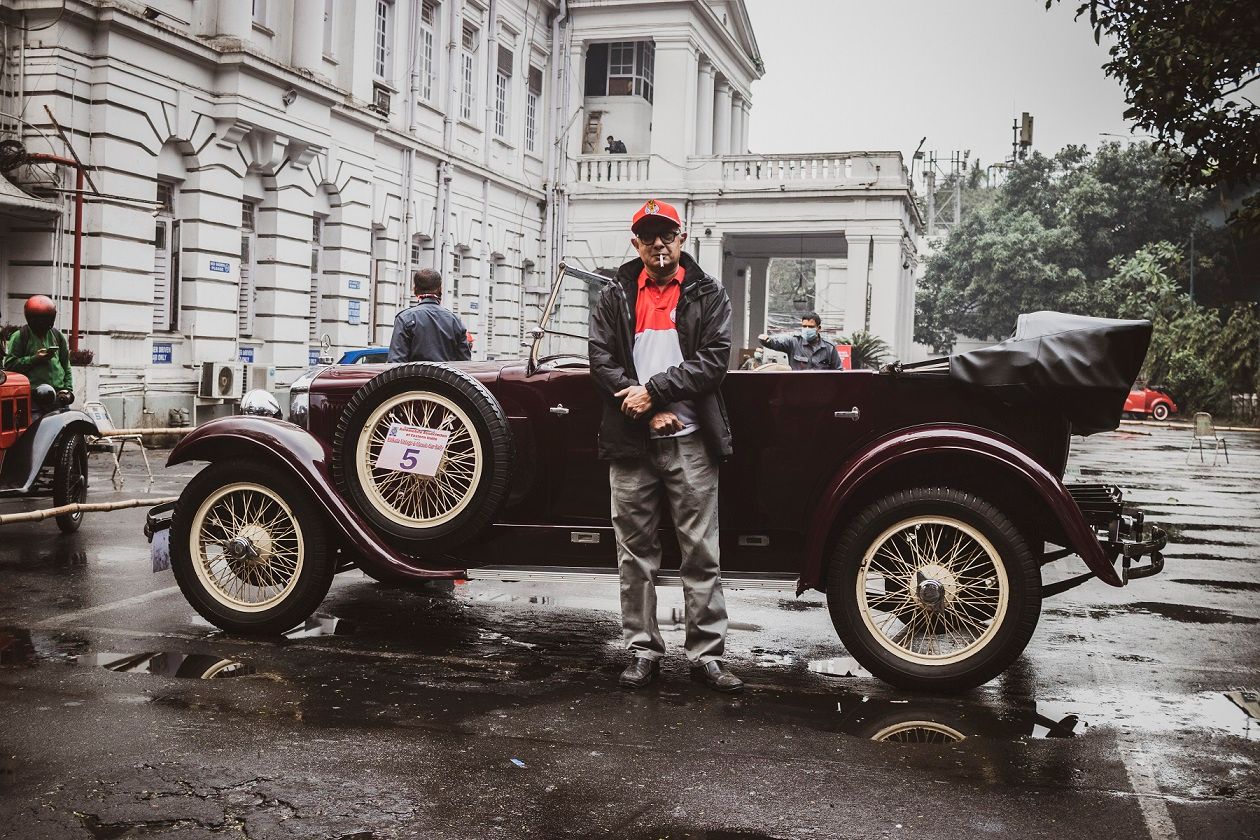 After a few years, Bampuda relocated to the periphery of Kolkata town and set-up his new workshop there and very soon, I sent my Mercedes-Benz to his place for restoration. Some wonderful restorations followed, a Mercedes-Benz 130 H, a MG TC, an Austin A105 Westminister, a Bentley Mk VI coupe, and, of course, the Citroen 15-6 Traction Avant which was once raced in Kolkata by its Chinese lady owner and now owned by Bampuda's son, Indrojit (Sparky).
At his new place, we developed a practice—I would go to his place every Saturday, not just to see the work on my Mercedes but also to see the work that Bampuda was doing himself. From rebuilding entire engines and making new electrical harnesses to repairing generators and wiper motors, Bampuda could do it all.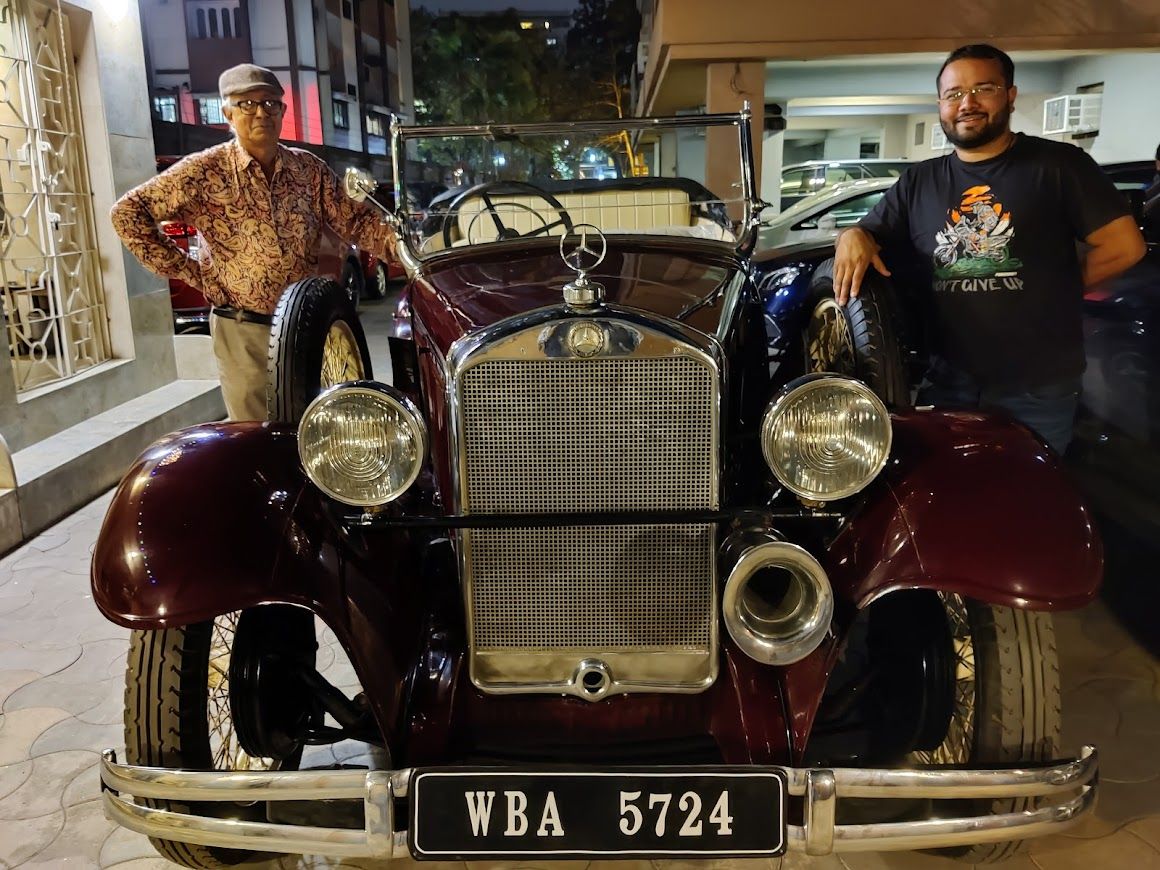 The staff was there only to assist and do the heavy lifting. We started this habit of having lunch at his place; sometimes I would carry lunch, sometimes he would prepare lunch. If there was anyone else around not connected to cars, they would have been thoroughly bored because we constantly talked about cars and people with cars!
Another characteristic of Bampuda was that he insisted that the client learn about his/her car. As tedious as it seemed to some, it ensured that the owner appreciated their car more and learnt to do the odd jobs by themselves.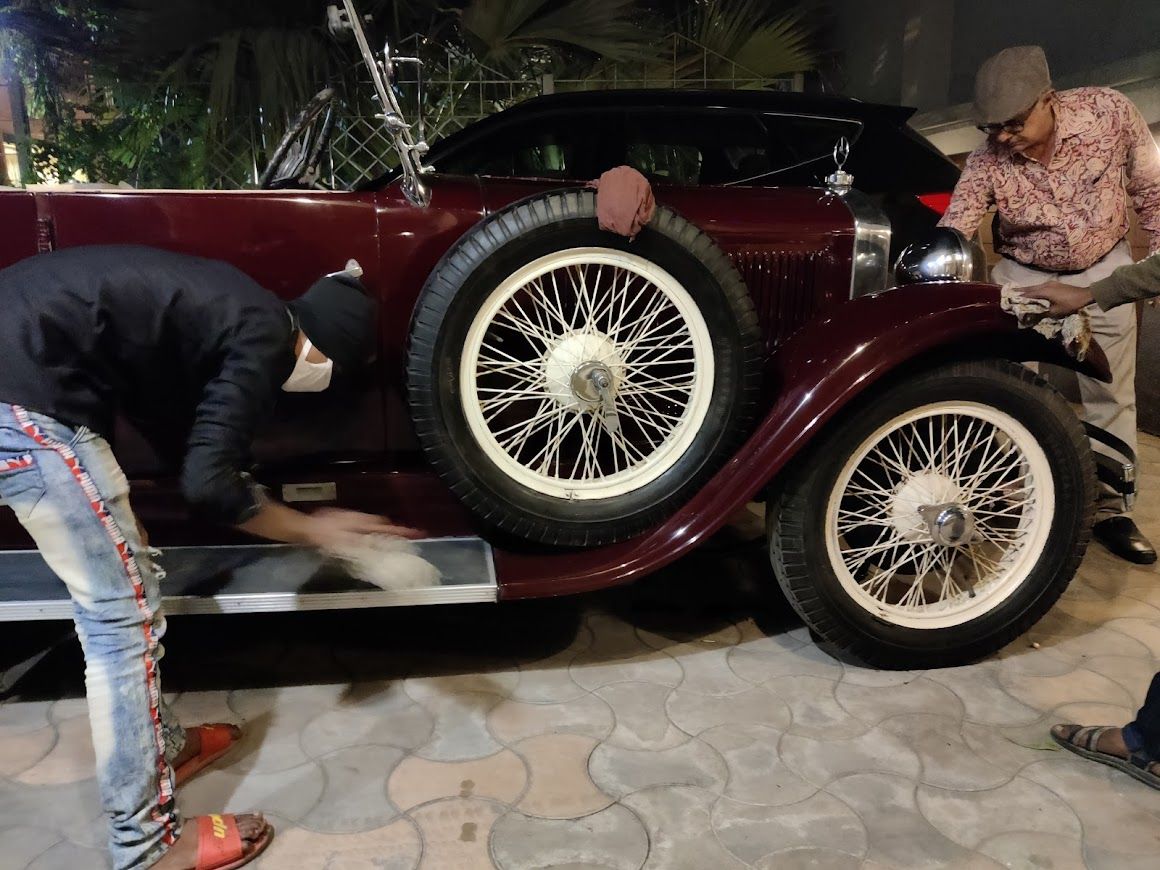 Come winter, Bampuda would have a garden party for his close clients and friends. I was fortunate to fall in both categories and the highlight of the party would be his Mercedes-Benz 260 Stuttgart, proudly displayed in his porch. He was great at the barbeque and we all looked forward to his invite. Vishwakarma puja, a festival typical to Kolkata, was another occasion when close clients and friends would be invited to share a sumptuous lunch with his staff.
As the years passed, Bampuda and I became close friends, so much so that during my annual leave from work, I would spend a few days at his house to see the lovely cars that would come and go.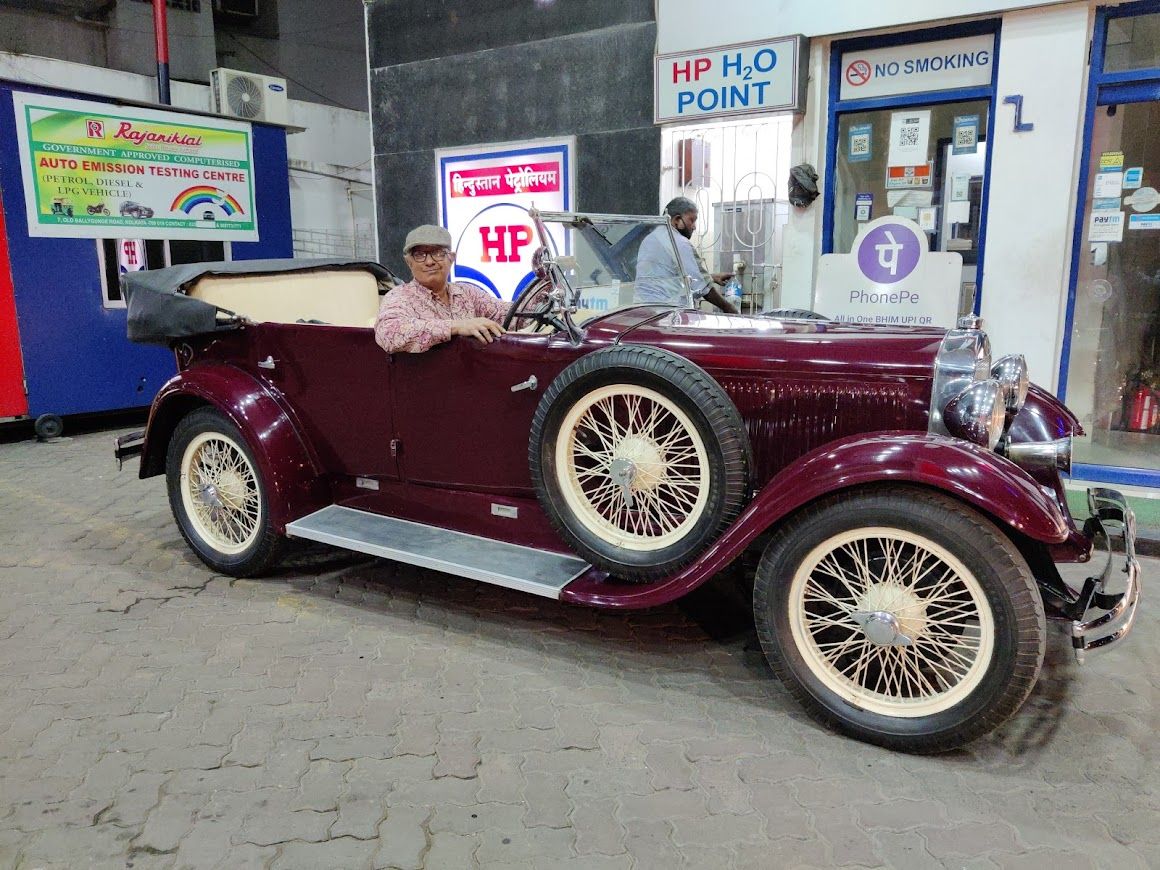 Bampuda had a schedule on most days; after finishing work at the shop at 6pm, he would drive to the spare parts markets, machine shops, picking up and delivering parts and finally to the Calcutta Club, where he would spend most of the late evenings amongst his friends, finally getting a break from talking shop!
Apart from cars, he was deeply involved at the club activities especially when it came to the annual theatre productions.
In 2016, I developed a circle of friends who were also passionate about historic vehicles and I introduced each of them to Bampuda. Again, most were much younger than him but that never seemed to stop Bampuda from developing a relationship with them. He called us his 'young friends'.
Soon, one of these friends sent his Austin 7 to him for restoration and Bampuda, as usual, turned out a showstopper. Shortly after that, I bought a Fiat 1100 and sent it to Rahul Sircar for restoration and that car remains a testimony to his technical brilliance and prowess.
Another friend sent his Chevrolet to him for restoration. Apart from restorations, he would look after and service so many of Kolkata's cars—many within our car club, of which Bampuda was a proud member. One of our happiest times with him was perhaps at the beginning of this year itself, when his circle of young friends convinced him that he should do up his Mercedes-Benz 260 Stuttgart to make it in time for a vintage and classic car rally. His team worked day and night and the glorious Mercedes did make it to the rally, to the general delight of everyone.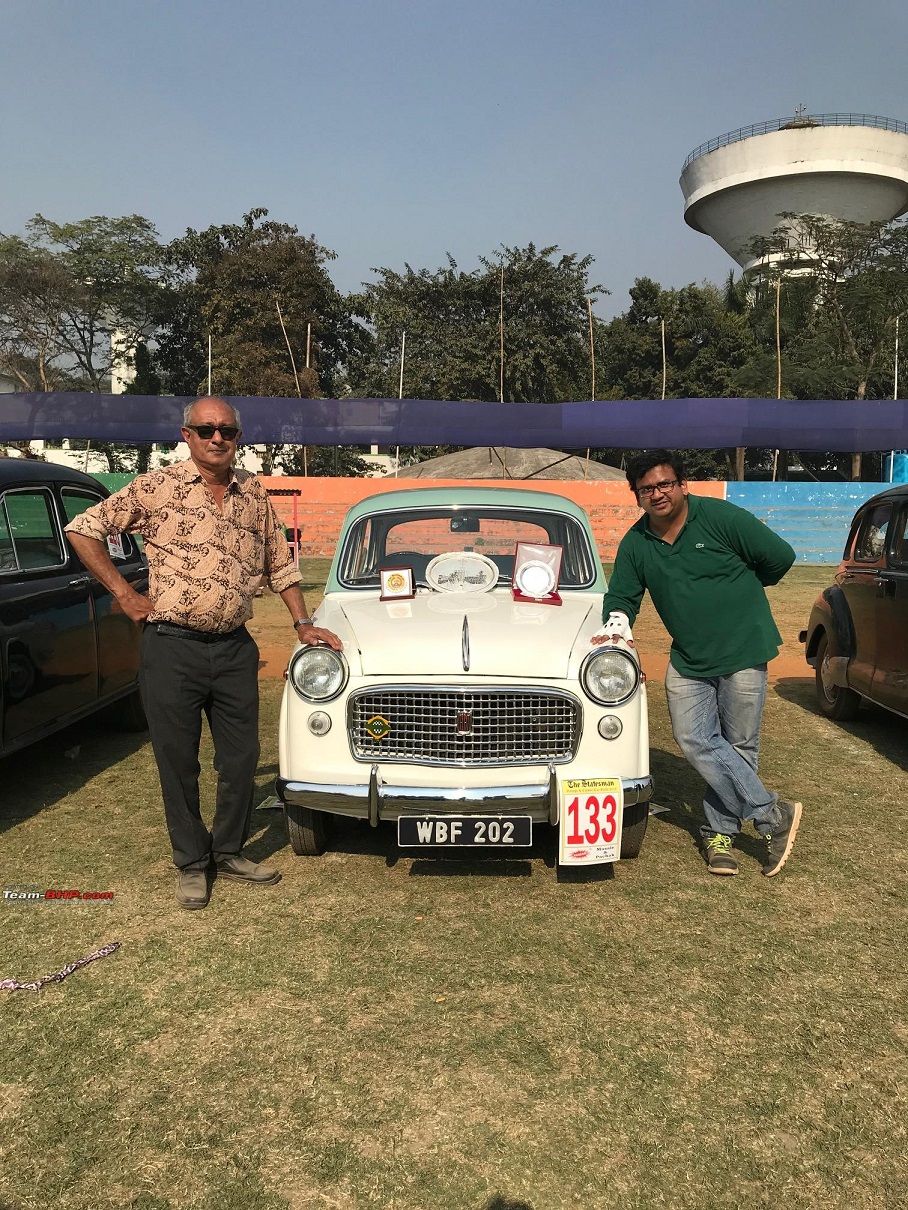 Bampuda was diagnosed with a serious illness seven to eight months back and his health gradually started deteriorating over a period of time. But he was a fearless man and told me on more than one occasion: "Prithvi, I will not let this get on top of me, I will fight this thing."
He did fight, as much as he could. Sadly, he passed away at dawn on Wednesday, 1st December 2021, at the age of 63, taking with him a wealth of knowledge.
The whole motoring community pays homage to Rahul Indrojit Sircar and his brilliance in the field of motoring which will never be forgotten, and, at the same time, we express our heartfelt condolences to his family, his partner Mandira, and his friends.
---
---
Comments
Sign in or become a deRivaz & Ives member to join the conversation.
Just enter your email below to get a log in link.