Ramachandra 'Chandru' Arni: A Tribute To A Legend!
Images: Chandru Arni & Calcutta Motor Sports Club (CMSC)
Since the early 1950s, India has had several dreamers amongst the enthusiasts who set about making their own sports car. Ramachandra Arni, better known as Chandru Arni, was one of the first Indians to make his own 'Special'. Having been present at the very early races at the Alipore Mint air strip in Calcutta, started by the Calcutta Motor Sport Club, Arni wanted to have his own car, one with which he could go fender-bashing with the regulars.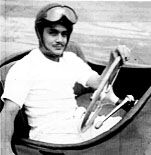 Arni came from a family of jagirdars (like zamindars, wealthy landed gentry), and apparently his father "owned as many as 182 cars over the years. I used to watch the motor races at the Alipore air strip," explained Arni in an article he had written for Auto India magazine, "which was held by the CMSC on weekends during the winters. I would go there in my Morris Minor. I was so taken up by one Geoff Budd in a green 1950 Morgan Plus 4, that I wanted to make a special race with him in that class, which was the class for cars above 2000cc."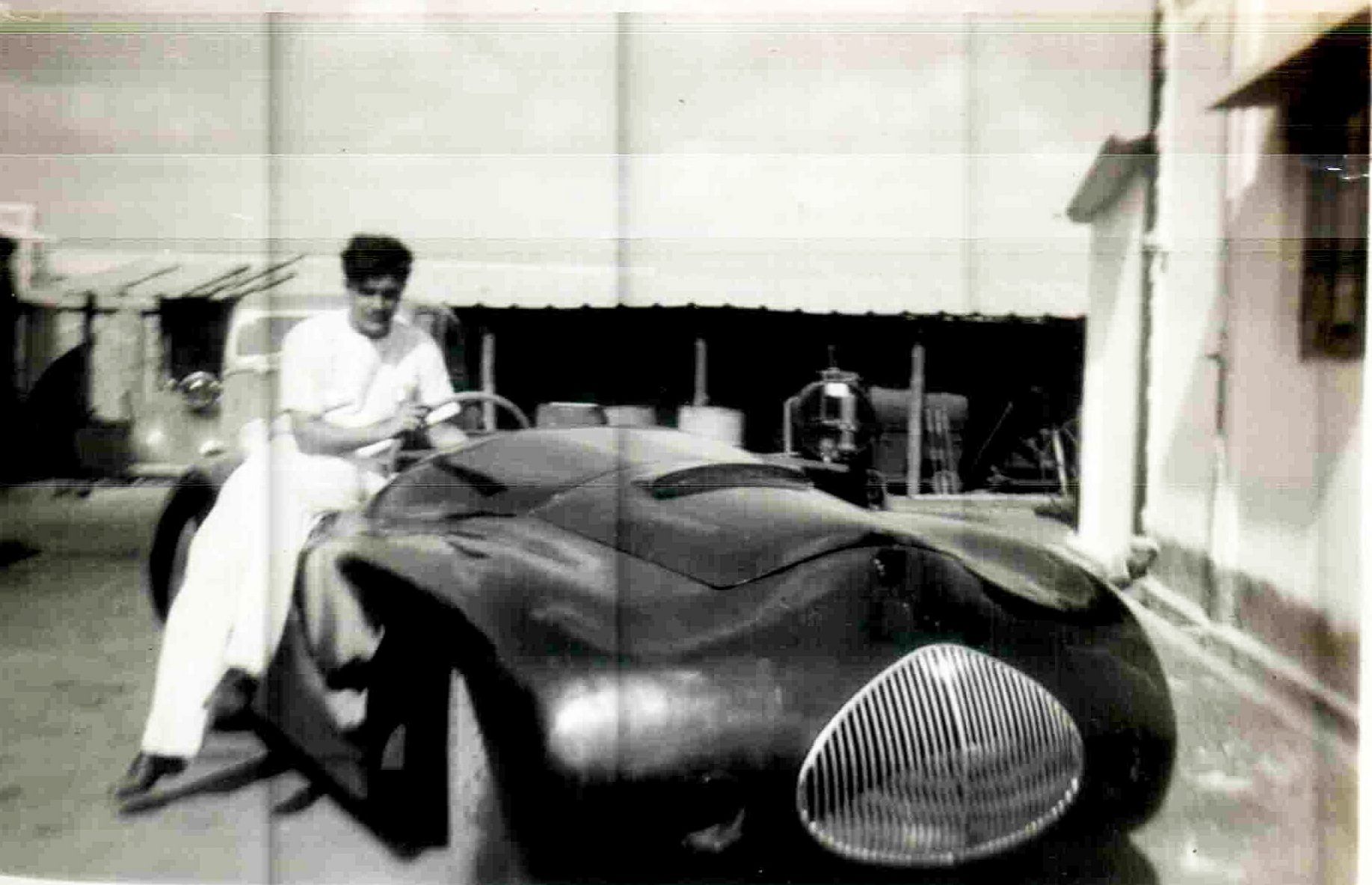 The first step was to acquire a car, at the lowest possible price. Chandru Arni approached his father's friend E.K. Srinivasan, who was the Managing Director of Hercules Insurance. "To my immense luck, the deal went through on 6th June 1953. I got a 'completely smashed' 1952 Vanguard for Rs 2,500."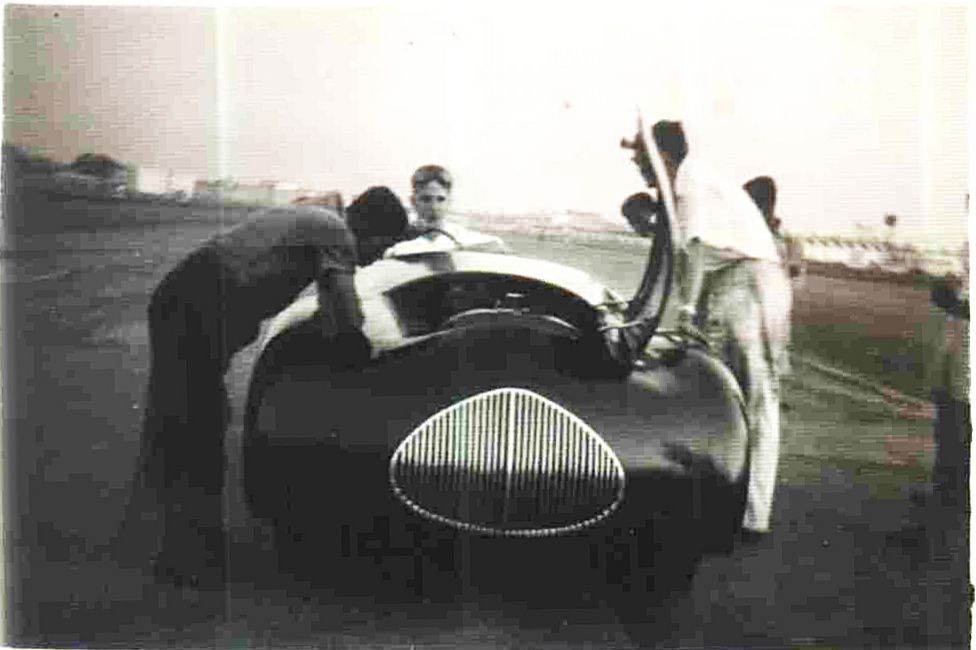 Rupees 2,500 was not that small a sum of money, when a brand-new Fiat 500C Topolino could be bought for Rs 5,400. Next, he needed to find the people to build the car. Through frequent enquiries at the race meets, Arni came across marshal and track equipment officer of the CMSC, Nick Carapiet, who advised him that his boss, an Englishman working for Shalimar Tar, Robin Davies, could help. Arni made an appointment with Davies at his factory. "He came out of the factory wearing soiled clothes in overalls," remembers Arni, "He appeared to be quite friendly with the Indian technicians in the factory, which was a great sign."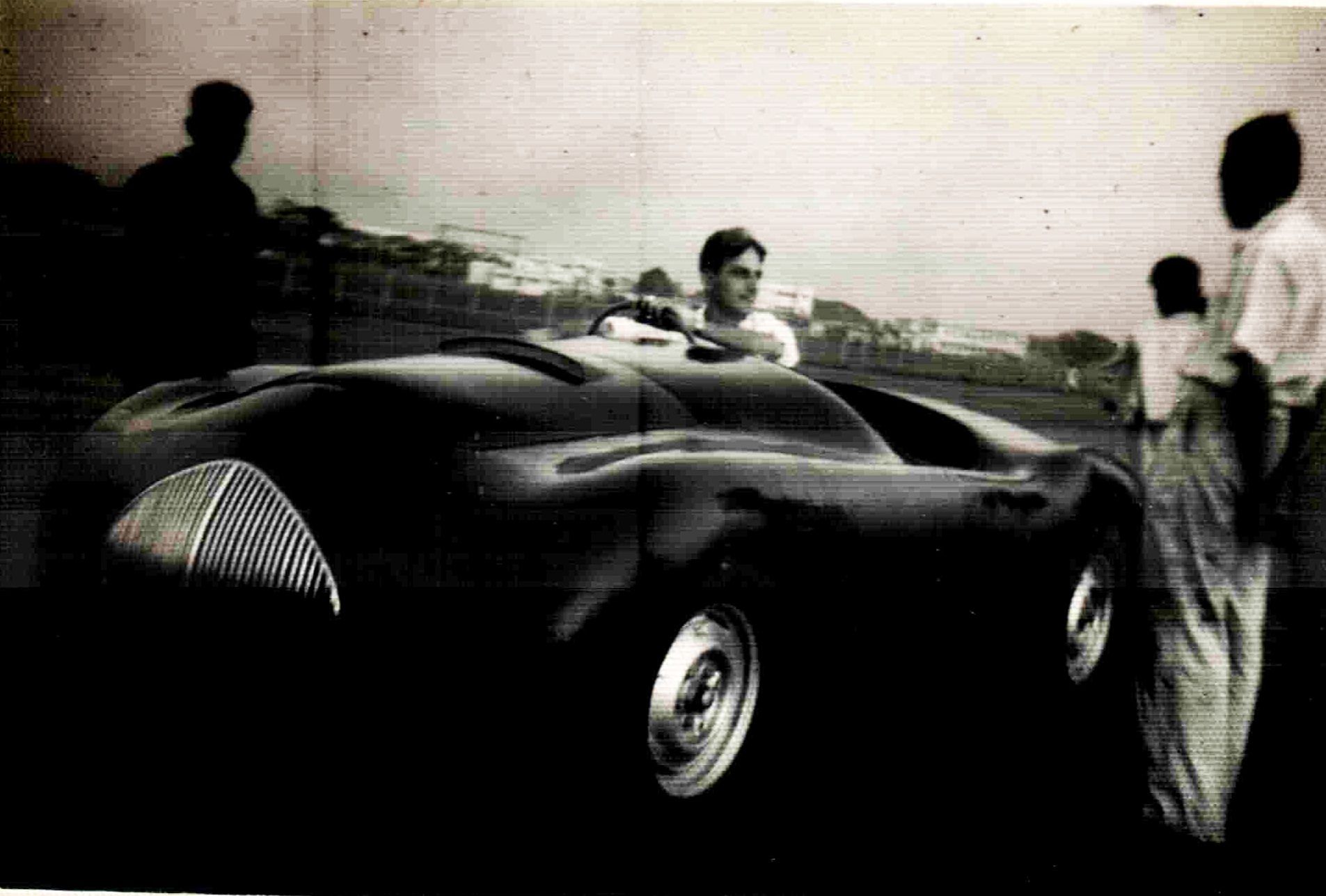 Robin Davies readily agreed to take up the task in his garage at Arni's cost, with minimum labour overheads. As all the cars owned by the shipping company Turner Morrison used to be serviced there, Arni felt confident that Davies was seriously interested and that the labour costs would be correct. Arni also paid for the materials used.
Davies was keen that his friend, Frenchman Henry Ribordy, assist him in developing the car. Thus, with the association of Davies and Ribordy, the car was eventually badged the ARD Special, after the three names of Arni, Ribordy and Davies. "Many of the foreigners were under contract to not take part in risky sports and hence, as they couldn't race themselves, they had a deep interest to see me do what they had visualized for themselves," explained Arni.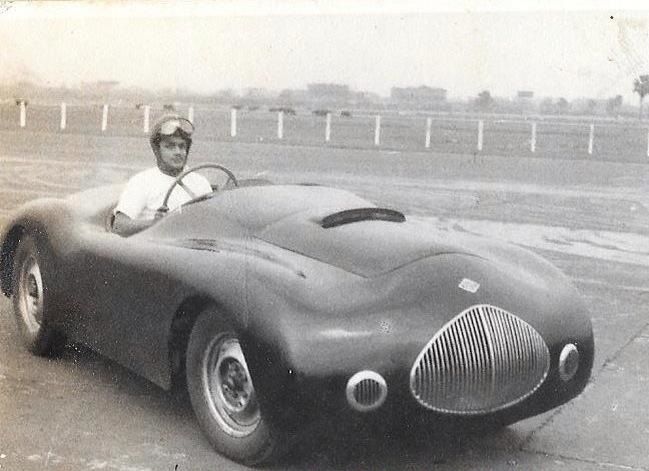 With the help of a specialist metal-basher, Arni designed the shape, which, likely, may have been inspired by some of the lightweight sportsters in Europe, showcased at motor shows in Turin and Paris. The ARD had no doors and no glass. Apparently, this was so for safety. The chassis was shortened, cross-braced for strength and the steering column lowered. As the Vanguard's rear axle was carried over, the rearward weight bias remained, and Arni explained that this did affect the handling, especially while coming out of the chicane, with the tendency to swing the rear out into a pronounced oversteer. Arni, though, learned to control that.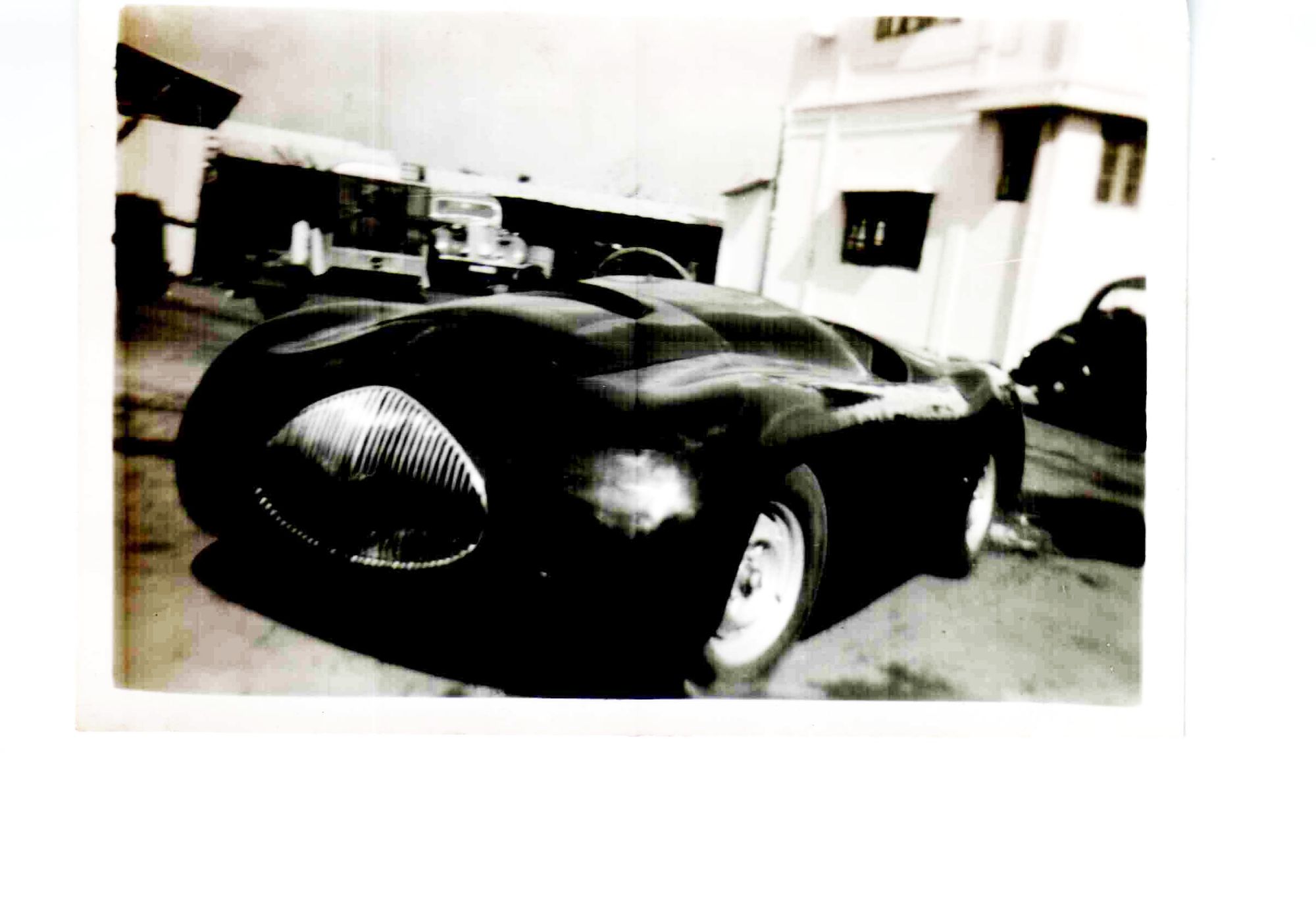 There were also round hollow openings in the front. These were positioned so that, when racing, they acted as ducts to cool the brakes. When not racing, sealed headlamps were put in, so that Arni could enjoy his evening jaunts and partake in Calcutta's famous nightlife at Firpo's, Princess, Golden Slipper and the 300 Club.
Incidentally, the total cost of making the ARD Special added up to Rs 6,500, which was a significant sum then.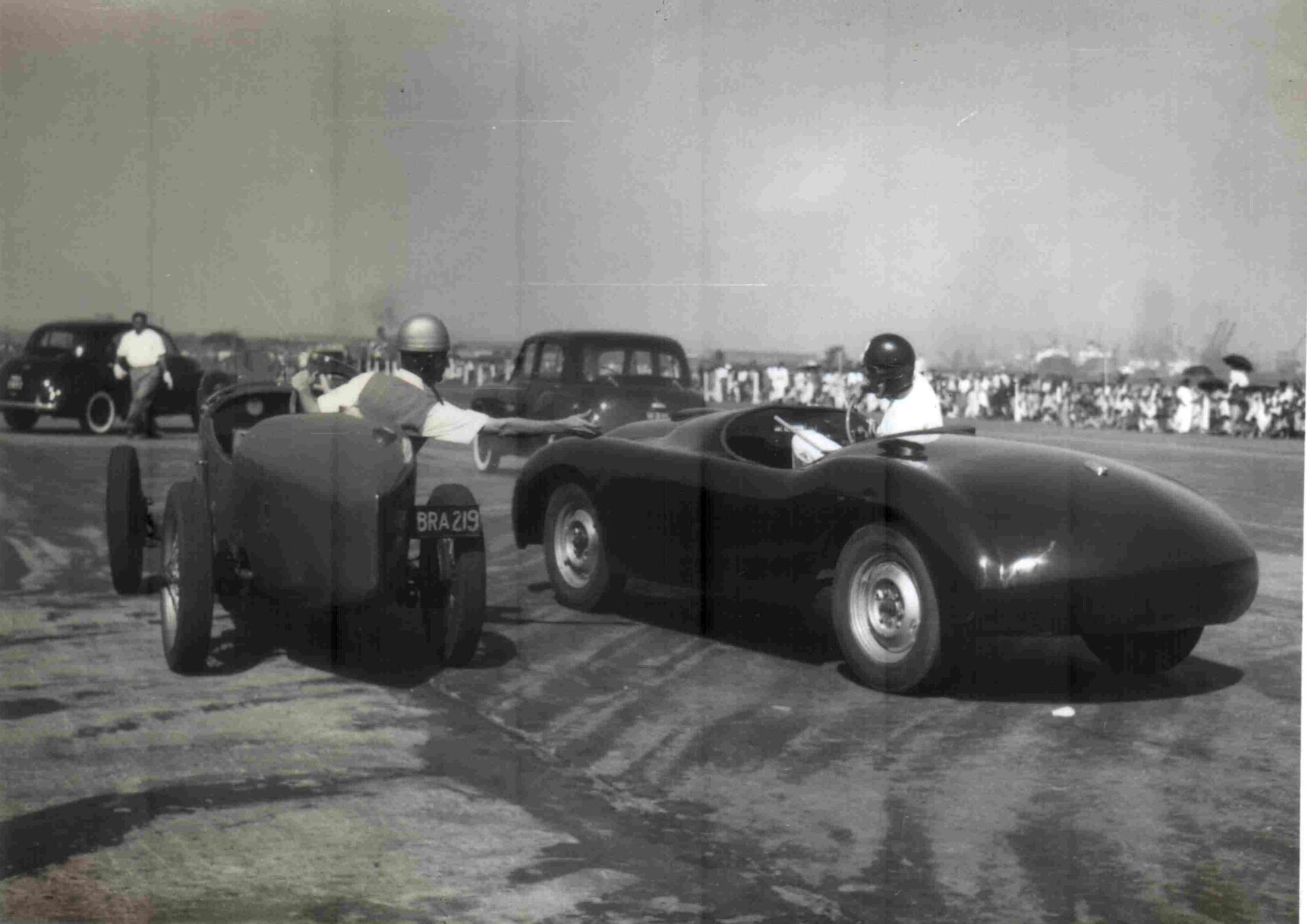 The first opportunity for Arni to race was on Sunday, 22nd November 1953. "On the previous day, Robin Davies and Henri Ribordy had the car checked out," recounted Arni. "Ribordy did the test drive. They had also extracted a promise from me that if they did not find the car fit for racing, I would not race! I was nervous, and I knew that they would be going on a binge the evening before race day, and though I was tempted to also have a late night, I decided to stay off alcohol and have some good rest so that I would be fresh and ready for race day. I kept praying that the car would meet their expectations. It did and so I raced."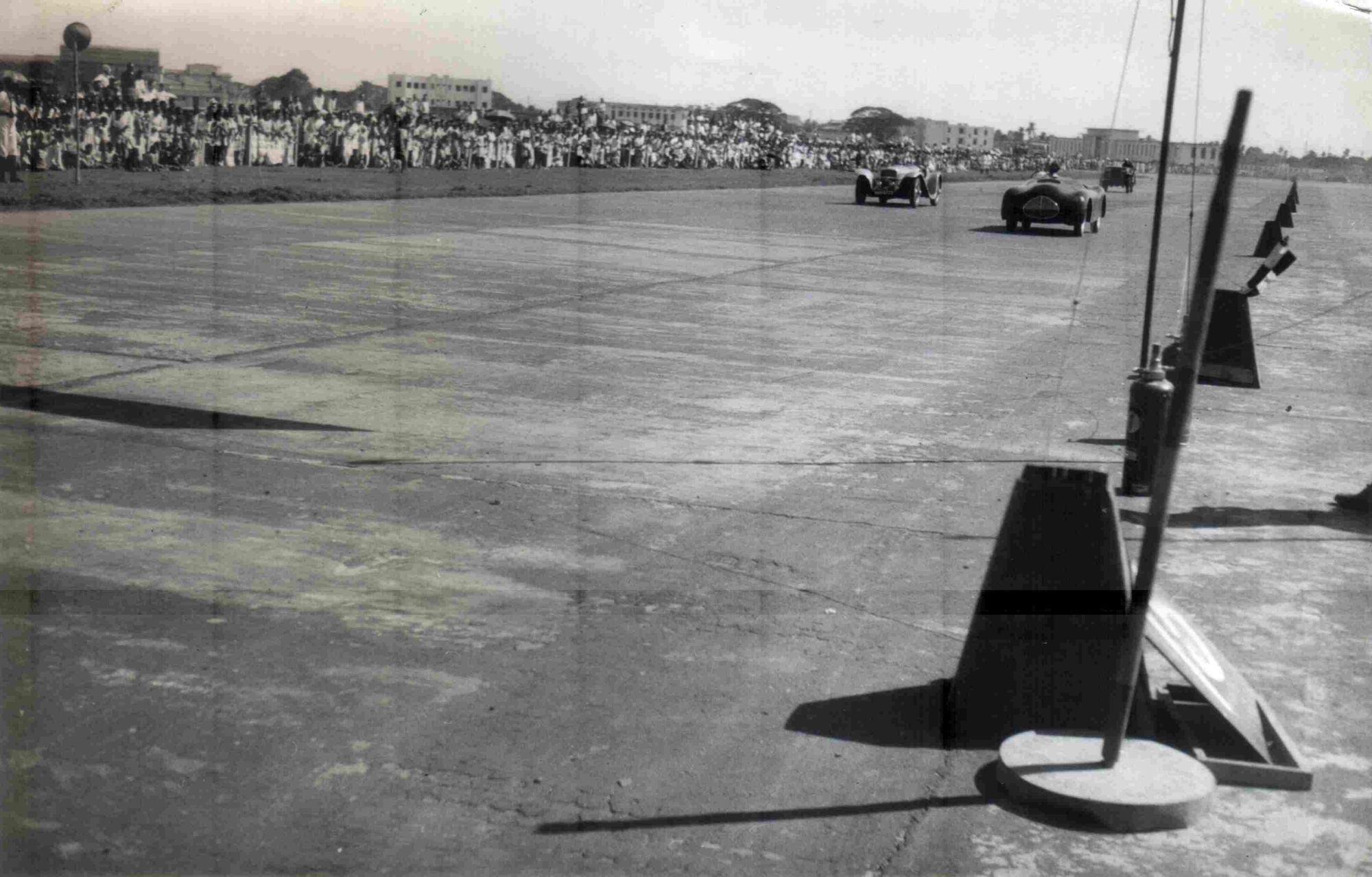 Although Arni did not mention his results that day, he preferred jumping to the next race on 20th December 1953, when he won two races: a three-lap race in his Morris Minor and a ten-lap race with his ARD Special. "Alipore—the Mint airstrip where the CMSC held its races—had a course length of about 2.2km, if I remember correctly, with two hairpin bends and a chicane," remembered Arni. "Not complicated, but one of the hairpins called for fast gear changes prior to intensive braking to enter the chicane."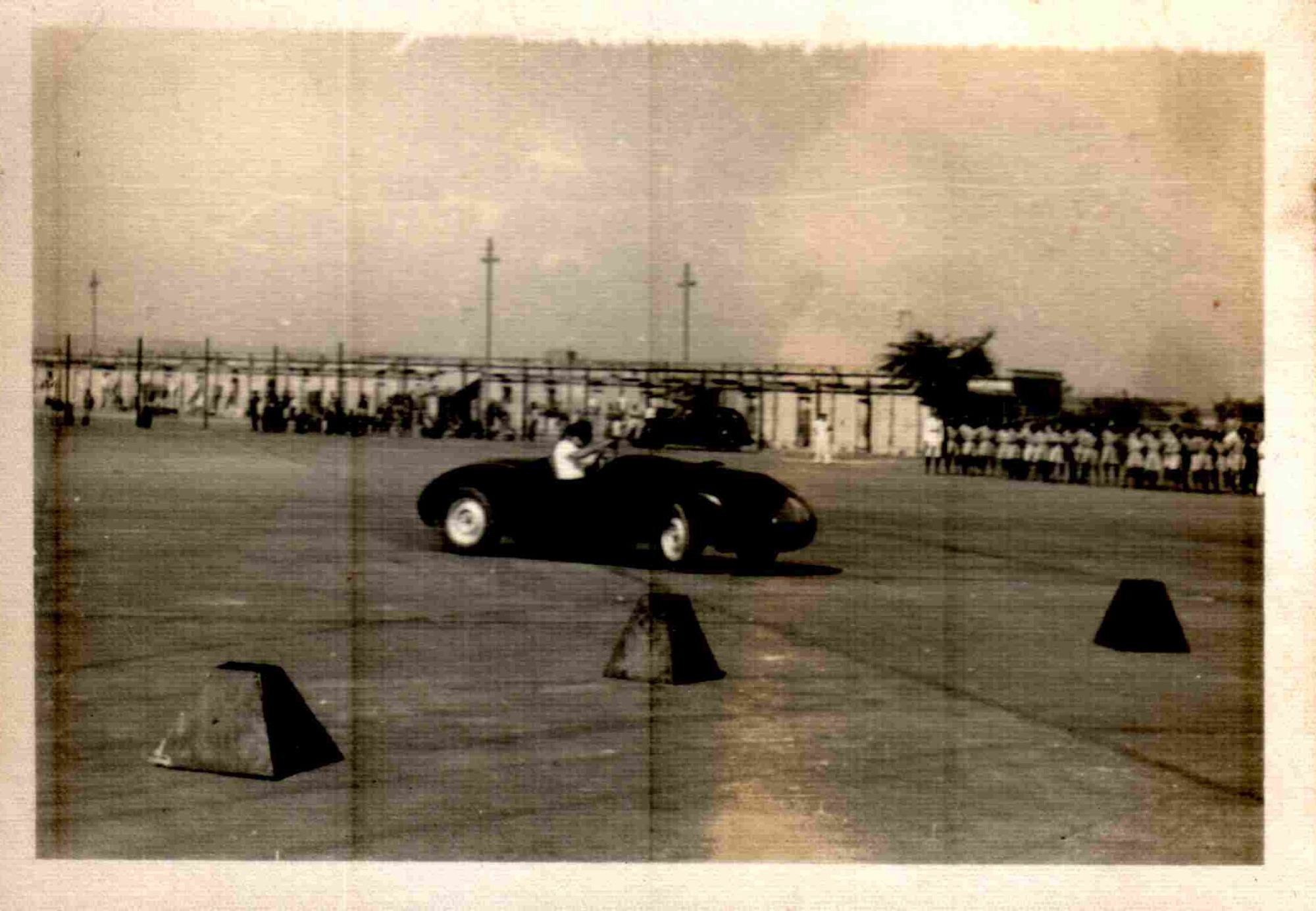 "All the races were not scratch races," explained Arni. "The handicaps were based on the previous meet's best timings per lap for each car. There were two methods of handicapping when cars from 1.5-litres to 3.5-litres were raced together: (1) Start them off one after the other, the delay based on the total handicap for the number of laps for the race, or (2) Start them all together and make them take a compulsory pit stop for the handicap time."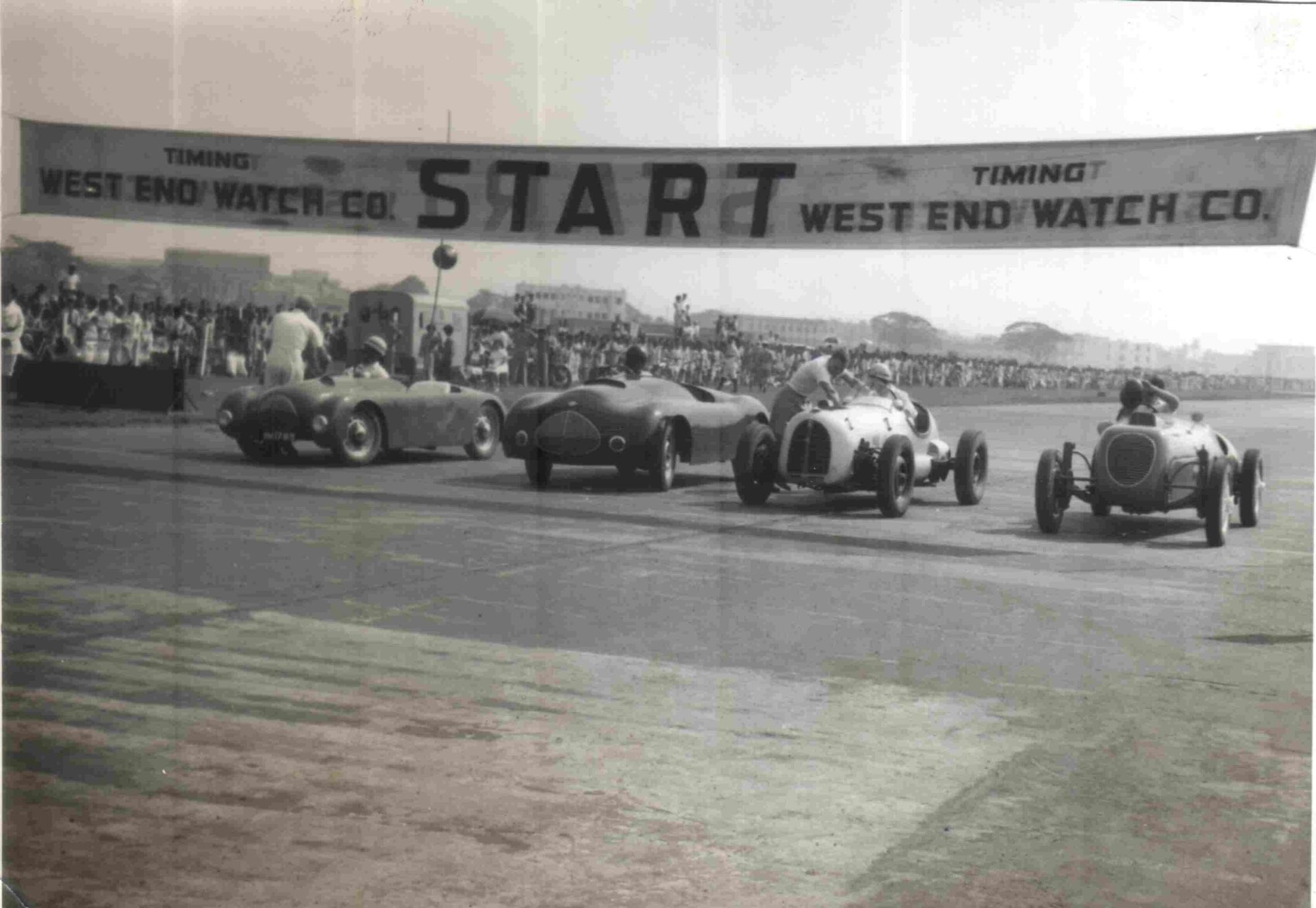 The latter delighted the crowd and challenged the faster cars and drivers as they had to do a 'standing lap' or two, right there in front of the spectators. The races were normally three, five or ten laps each. The Grand Prix of the season was for 20–25 laps. Every car was timed for each lap and results were maintained by the West End Watch Company.
Even in 1953 there were substantial crowds as The Statesman newspaper carried advertisements and the warning that the spectators came at their own risk: neither the club nor the drivers would take responsibility. The racing drivers also had to sign an indemnity bond to protect the other drivers and the CMSC against claims.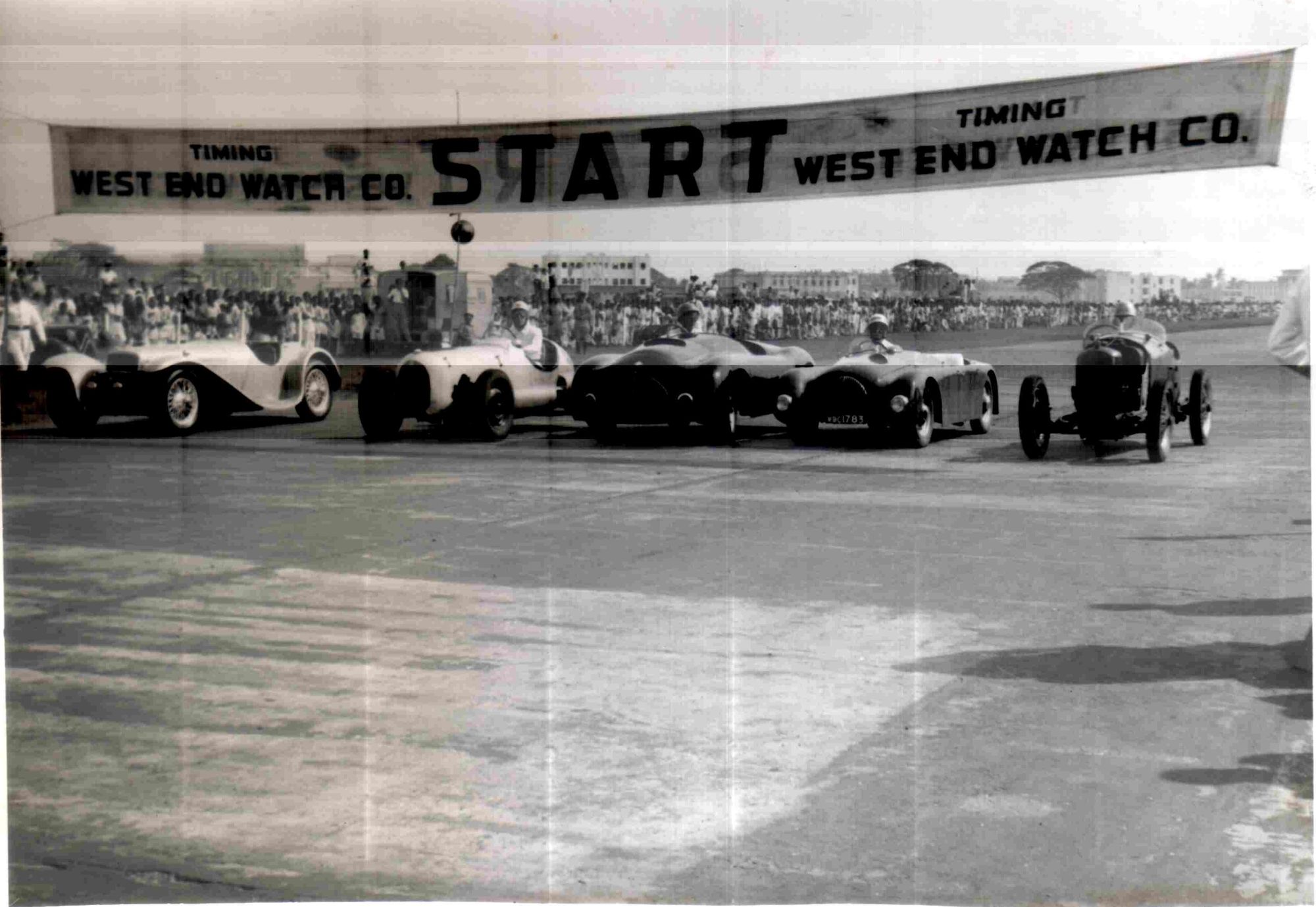 "Once, when I got a little nervous, I approached my good friend E.K. Srinivasan (MD of Hercules Insurance, mentioned above) and requested for an insurance policy covering just the racing days, at a premium that he could decide," recounted Arni. His answer? "We only insure contingencies, not certainties!"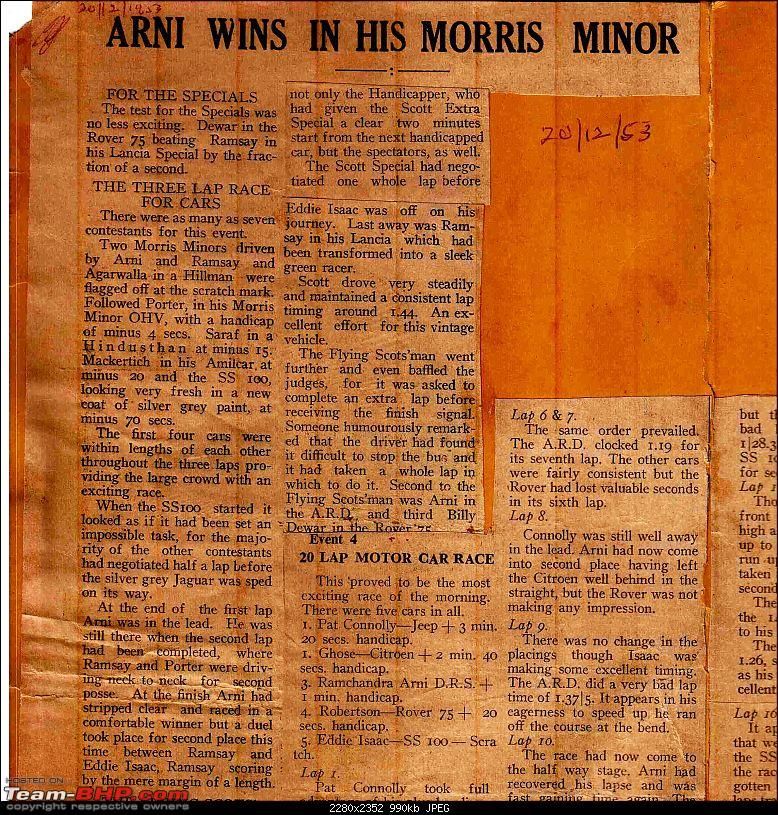 The races at that time were held only in the winter months every fortnight. For Arni's car, the ARD Special, they stripped the engine and examined the chassis and the brake linings, and several clutch items had to be changed. Compression ratios and the engine cylinder-head gaskets were sometimes 'fiddled' with to get higher compression ratios to beat the handicapper! For a whole season of racing, it cost Arni Rs 200 per race day when his monthly salary was Rs 400!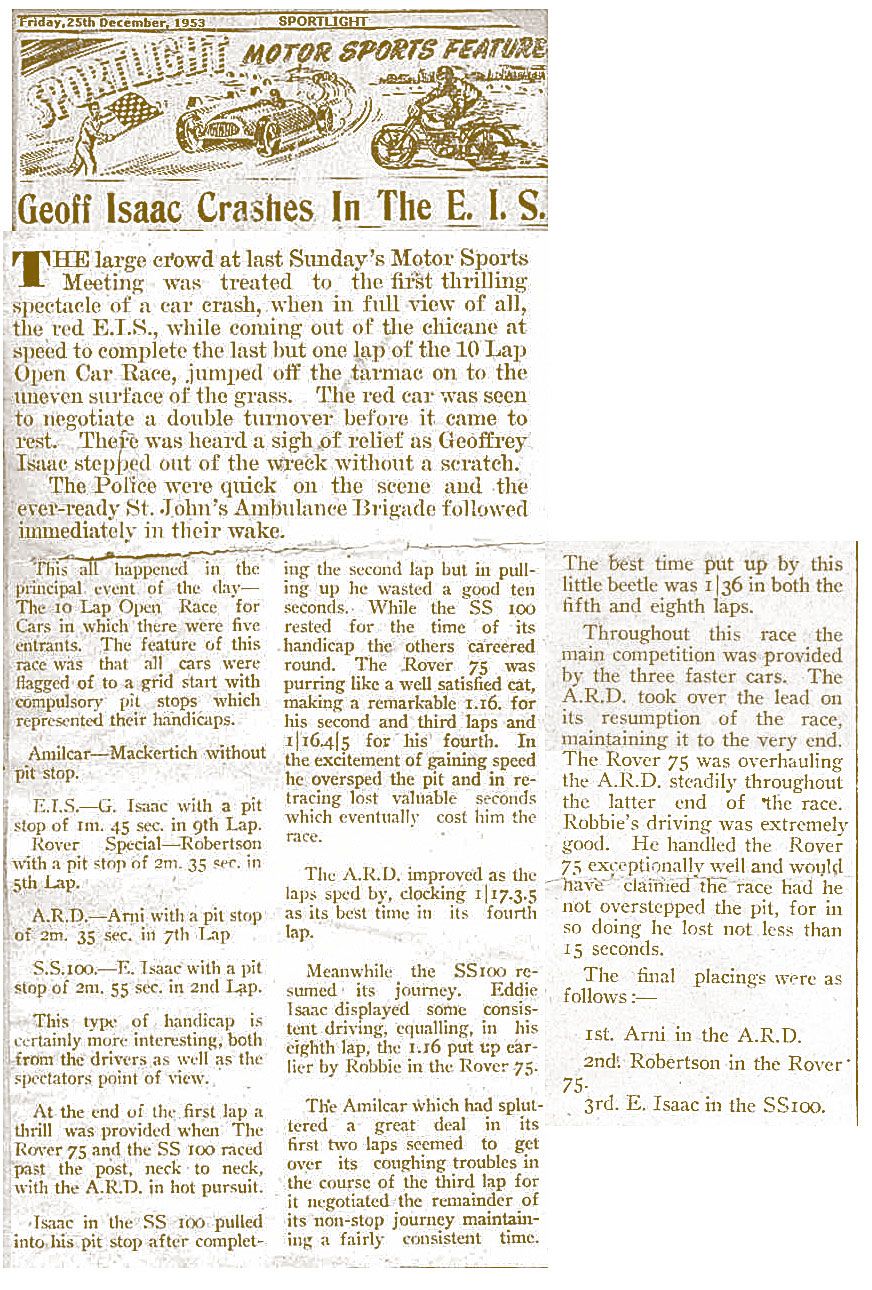 "My competitors were all whites," remembered Arni. "Some names that come to mind are: Sandys Lumsdaine, E. Robertson, Eddie Isaac, Billy Dewar, Porter and Alan Ramsay, who were also the pioneers of motor racing in India; they won more races than I did. I was also the youngest, and being an Indian in those days was not really that acceptable to them (except to Robin Davies and Henri Ribordy, of course)."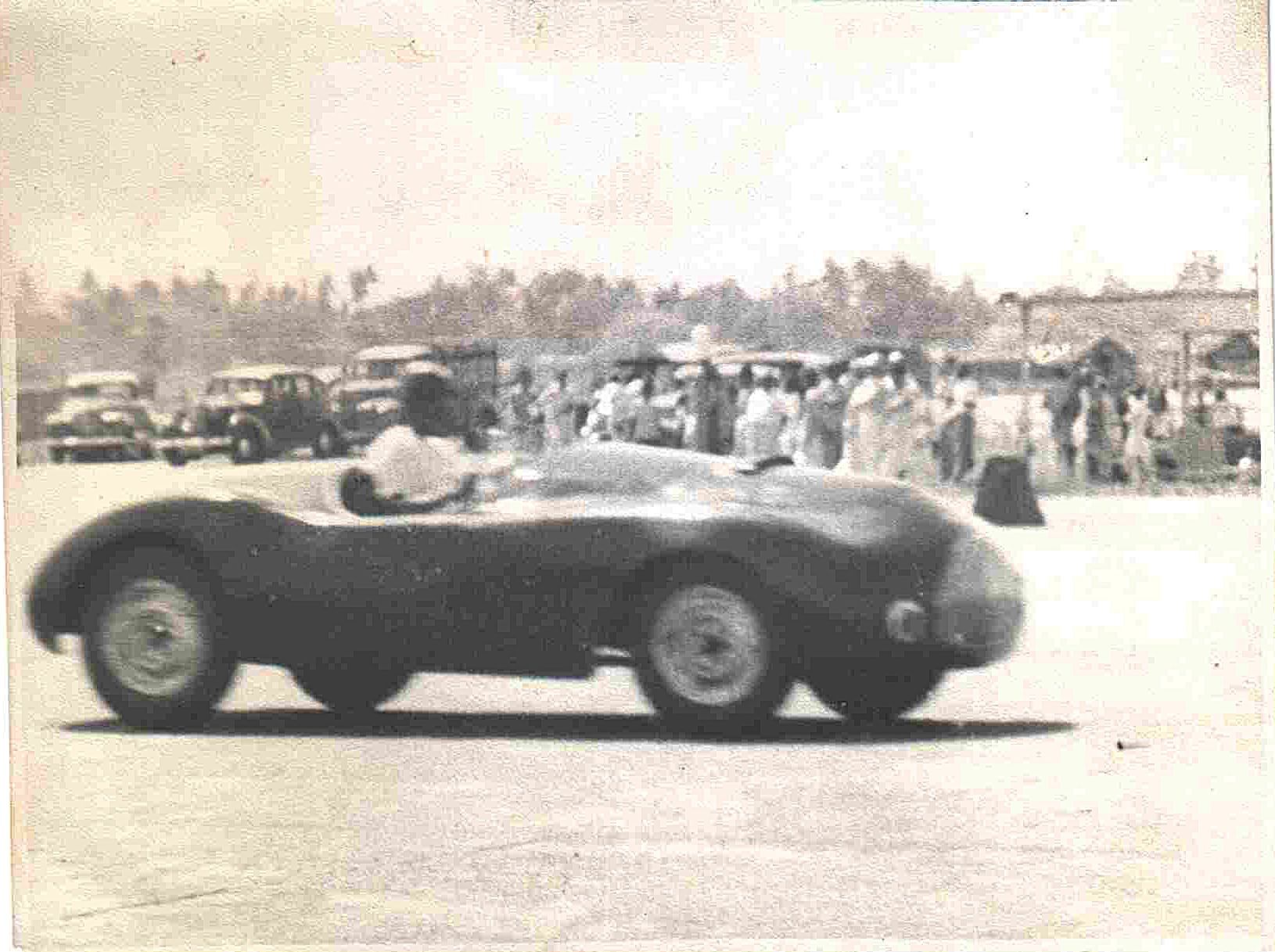 Chandru Arni's racing in Calcutta was limited to just two years, as his wife-to-be's parents strongly insisted that he quit. "The quitting was made easier as my last race ended in an accident with the right front wheel shearing off, me hitting the fence and then walking shamefully back to the pits."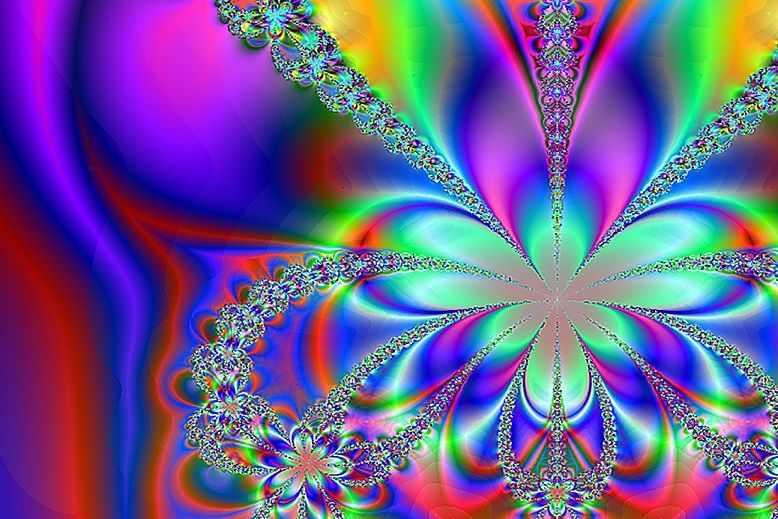 Arni was soon transferred out of Calcutta, and on his transfer to Saharanpur, the ARD was loaned to Barney Hall (an English chief engineer of ITC, where Arni was also working) for him to start his racing career with CMSC.
Arni lived the last few decades of his life in Hyderabad. His other hobbies after motor racing were mathematical games, computer games design, digital fractal paintings and, more recently, 3D printing.
---
---
Comments
Sign in or become a deRivaz & Ives member to join the conversation.
Just enter your email below to get a log in link.