Remembering Smitha
Images: K.P. Subbaiah
I can still see her, sitting by the window, a winsome lady, brushing on light strokes on the ivory paper.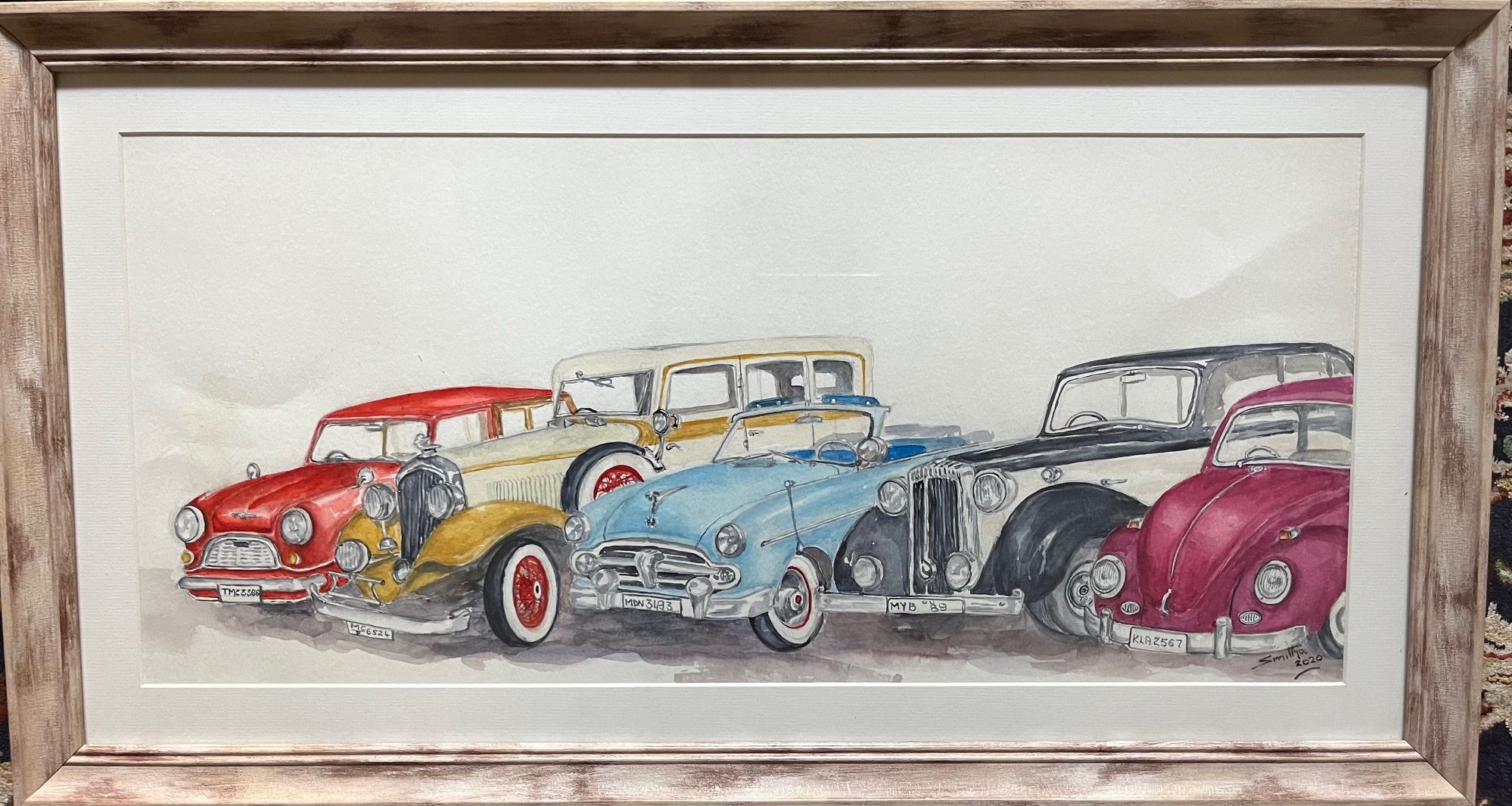 Water colour is a difficult medium. Layers and layers of paint have to be added, each merging with the other, masking and unmasking the layer below. Manet and Monet painted thus; light strokes, the white of the canvas signifying the sunlight. The paint never pointed out anything; it only hinted at objects, the lightest of blues for shimmering water, a dab of red suggesting a flower.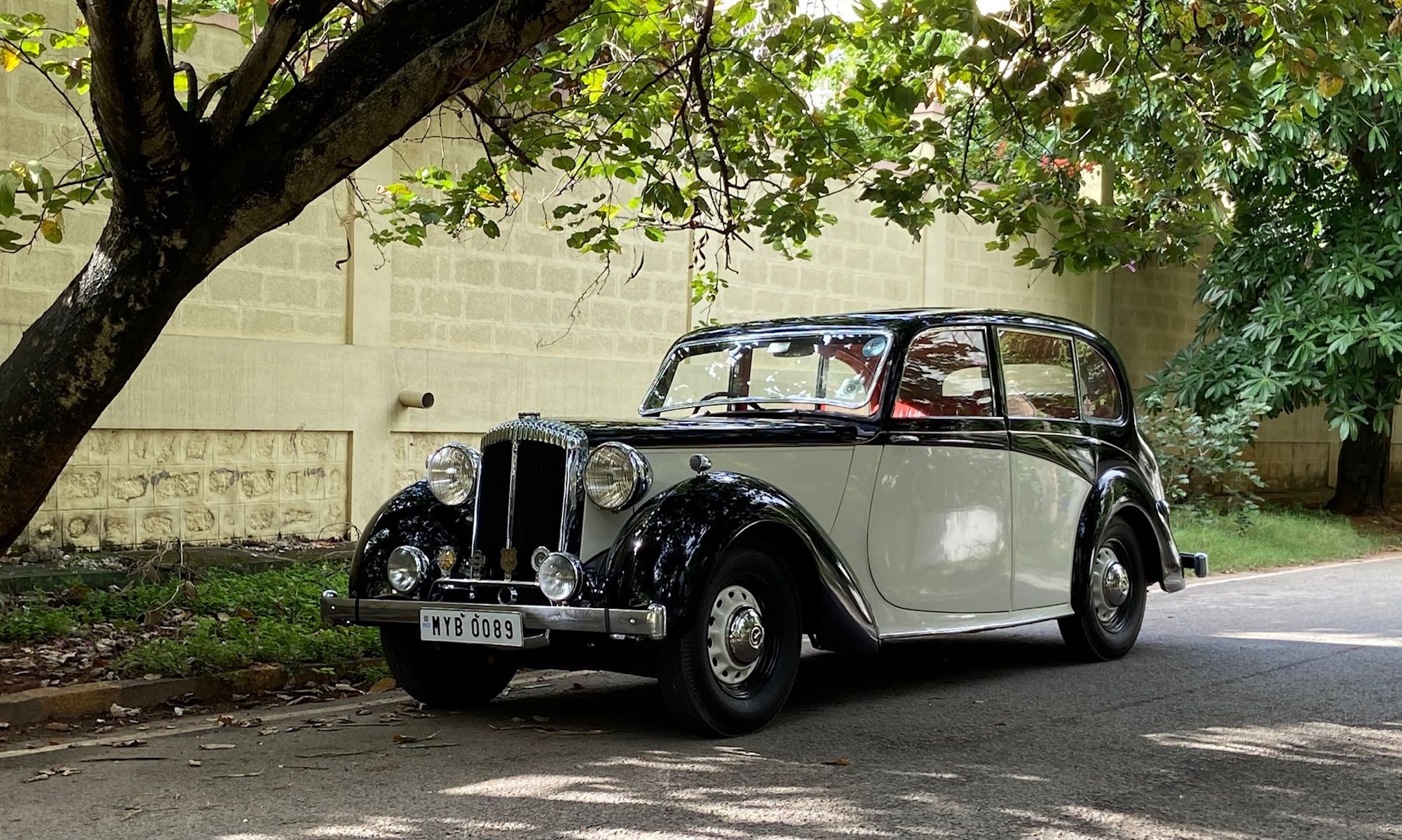 Smitha painted like that; except that she painted old cars. Our cars.
Smitha stood beside me, as I indulged in my passion for vintage cars.  She always chose the colours; she knew which one enhanced their body lines and how the subtle change of shades highlighted their beauty.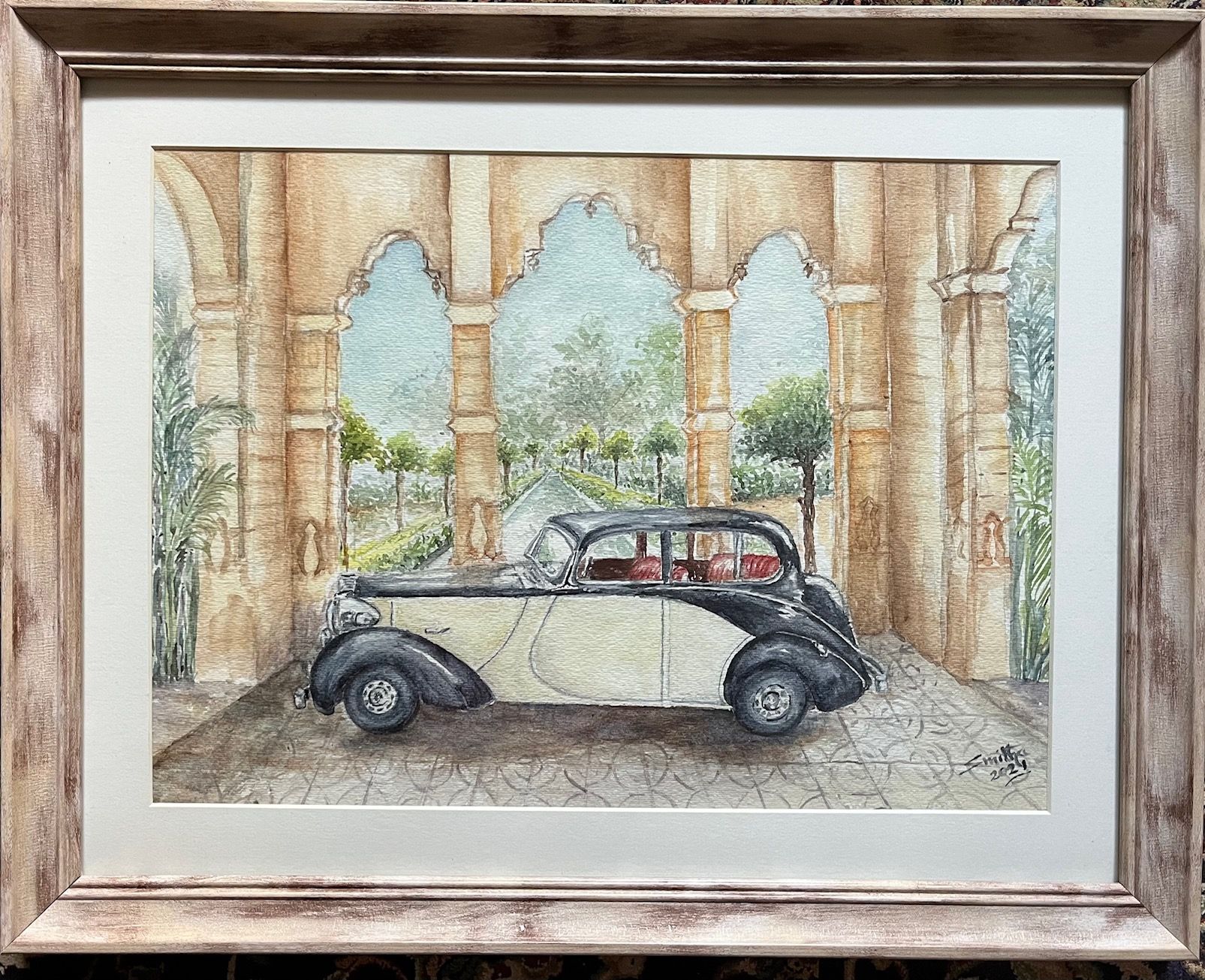 Our 1932 Plymouth PB Seven Passenger Deluxe Sedan, gifted by my father and with our family since 2009, was originally painted maroon with black wings.  Smitha checked the colour combinations available in 1932, and zeroed in on an eye-catching original combo of cream with mustard wings and red wire wheels.  We were the cynosure of most eyes in car shows afterward.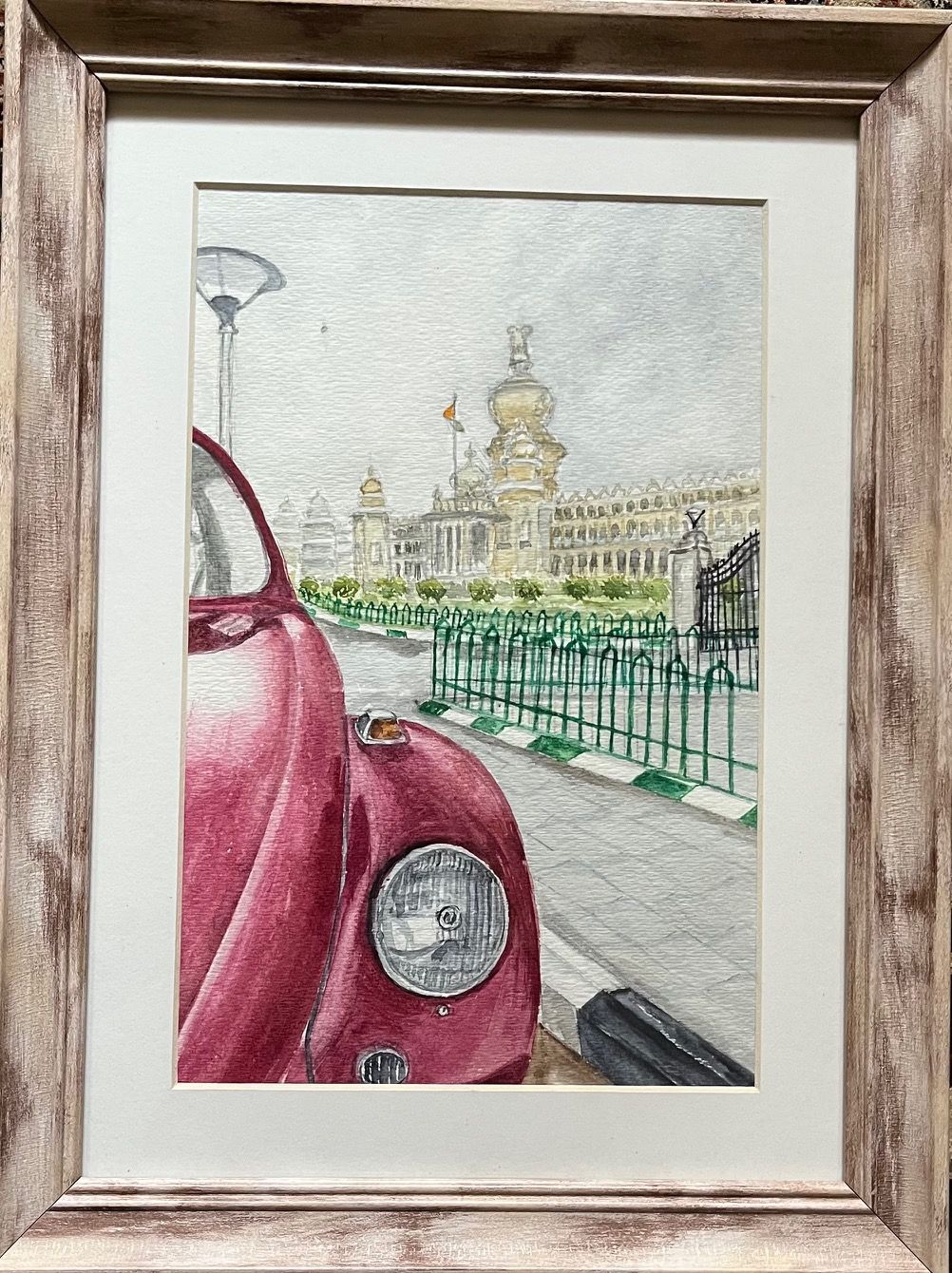 Our 1947 Daimler DB18 was a sombre black when we bought it. Smitha suggested painting its flanks cream. At once, the car transformed from a staid and formal palace car to a sportier creature, anxious for long drives. As I contemplated it at the Shivavilas Rajmahal, following its inaugural post restoration run to Sandur, I could not but admire Smitha's sense of design and style.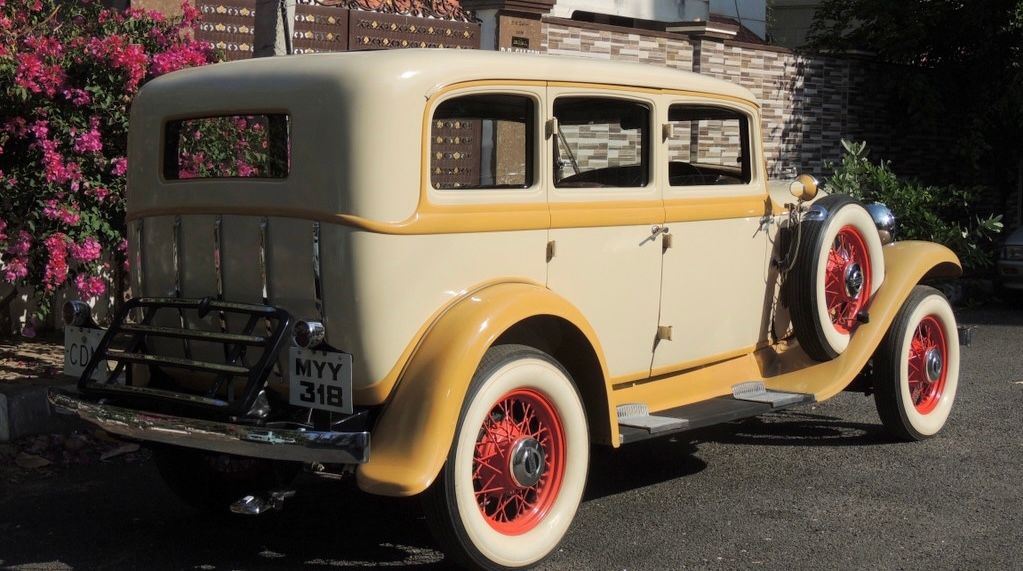 She lived my dream to the fullest. For a restorer, it is often an unfulfilled dream that all one's cars are ready and running; there is always one that needs work. But there were no constraints on Smitha. She lined them up in the order that we had purchased our beauties and painted their profiles, sporting their original registration numbers.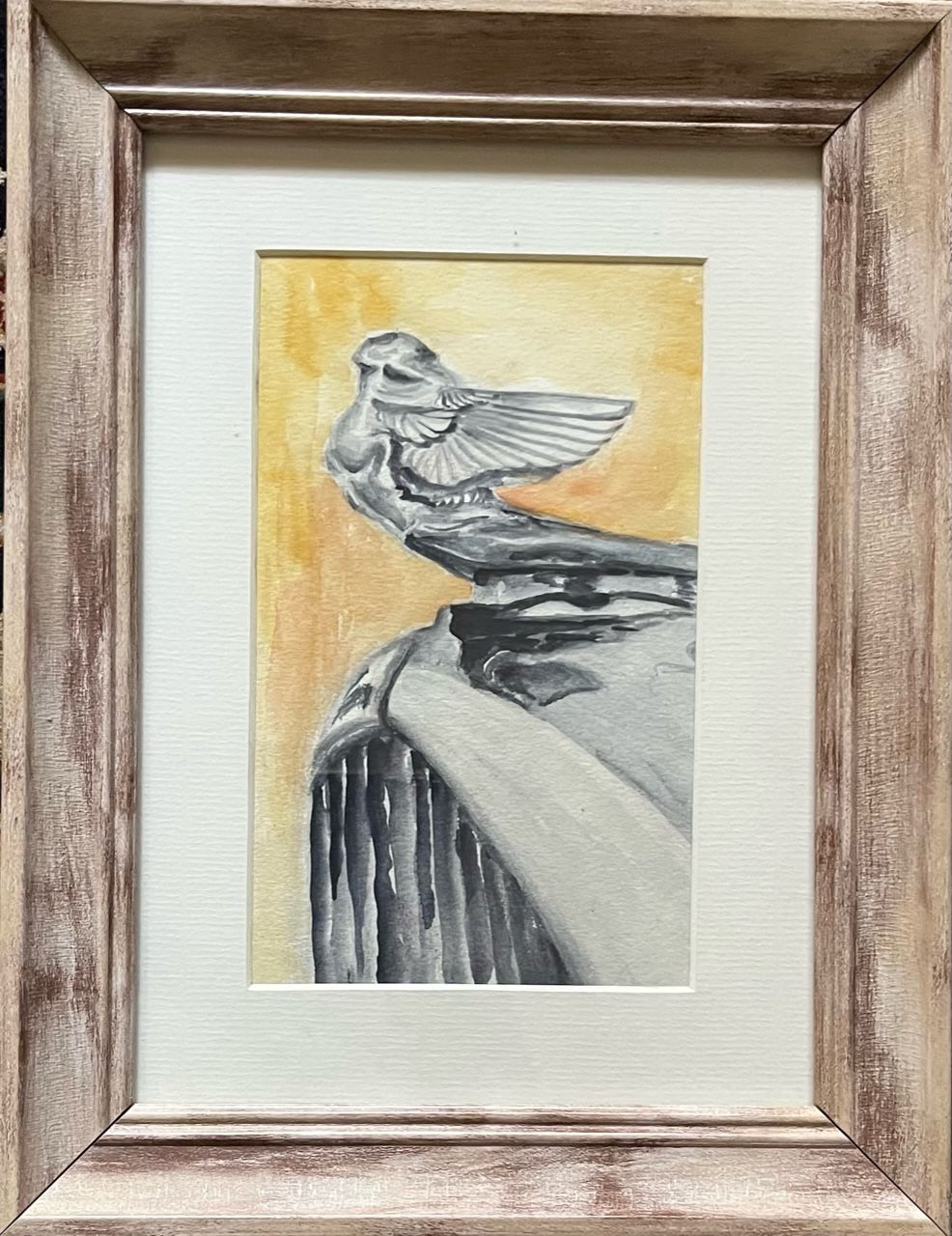 But our happiness was not forever. Struck down by a slow and debilitating illness, Smitha's ill-health restrained her from traveling and participating in vintage car events. Brushing aside portends that she well knew as a doctor herself, the ivory paper became her solace, her escape. She supported her right wrist with her left hand, as the brush strokes became more laboured. She painted the Plymouth's winged goddess radiator ornament, perhaps a yearning for what might have been.
Smitha left us all for eternity in December last, leaving an immeasurable void. I was incredibly lucky, to live in the embrace of her unconditional love, for twenty four years.  Her last painting was that of the vibrantly shaded Plymouth, with its face turned away, parked in a verdant grove.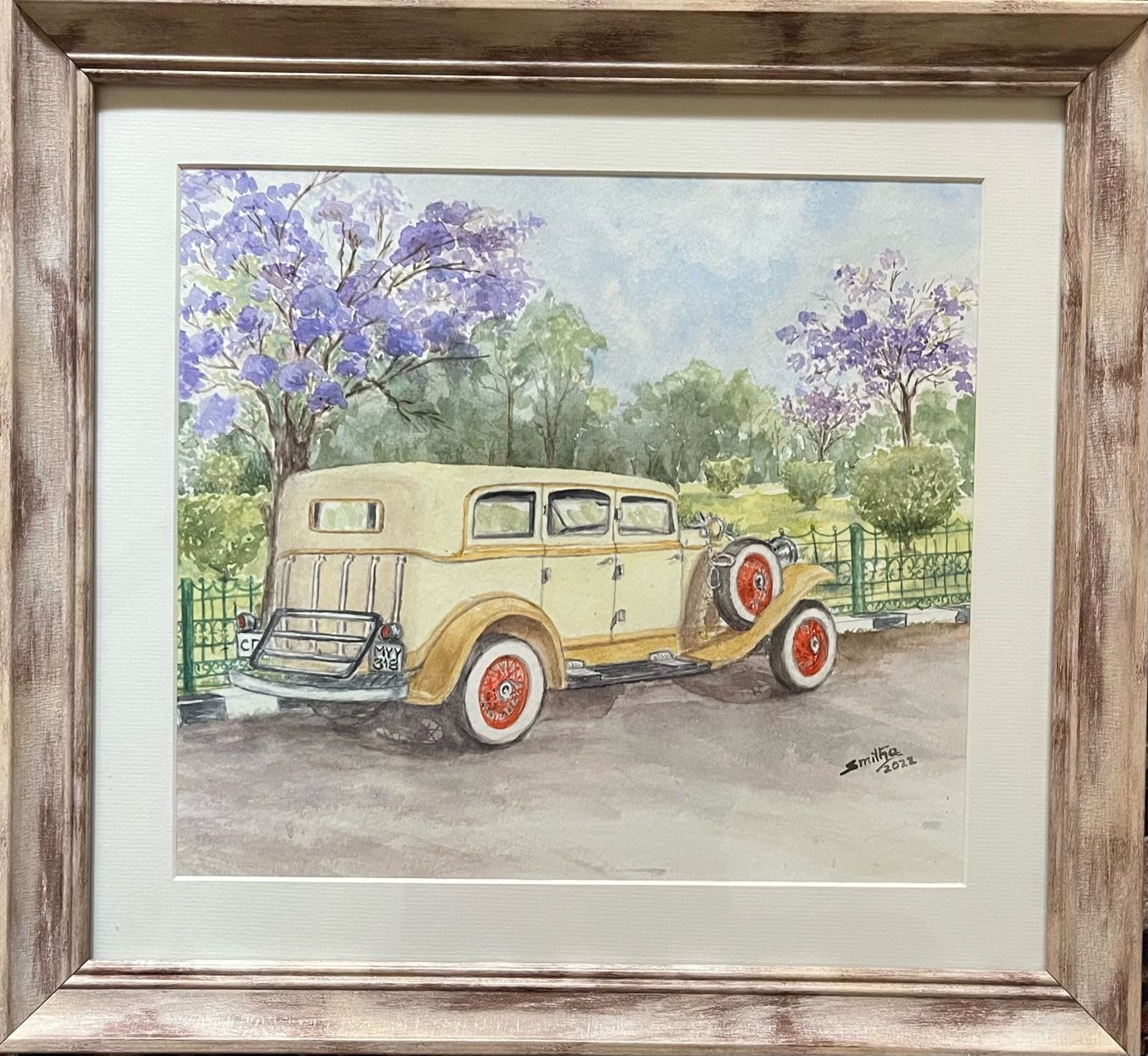 In my mind's eye I can see her in the gentle sunshine, painting lightly, immortalising our cars in colour even as her life ebbed away.  When I contemplate all that she has left behind for me, I am overwhelmed beyond measure.  Smitha rests in peace, but memories of her will live forever on ivory paper and dabs of paint.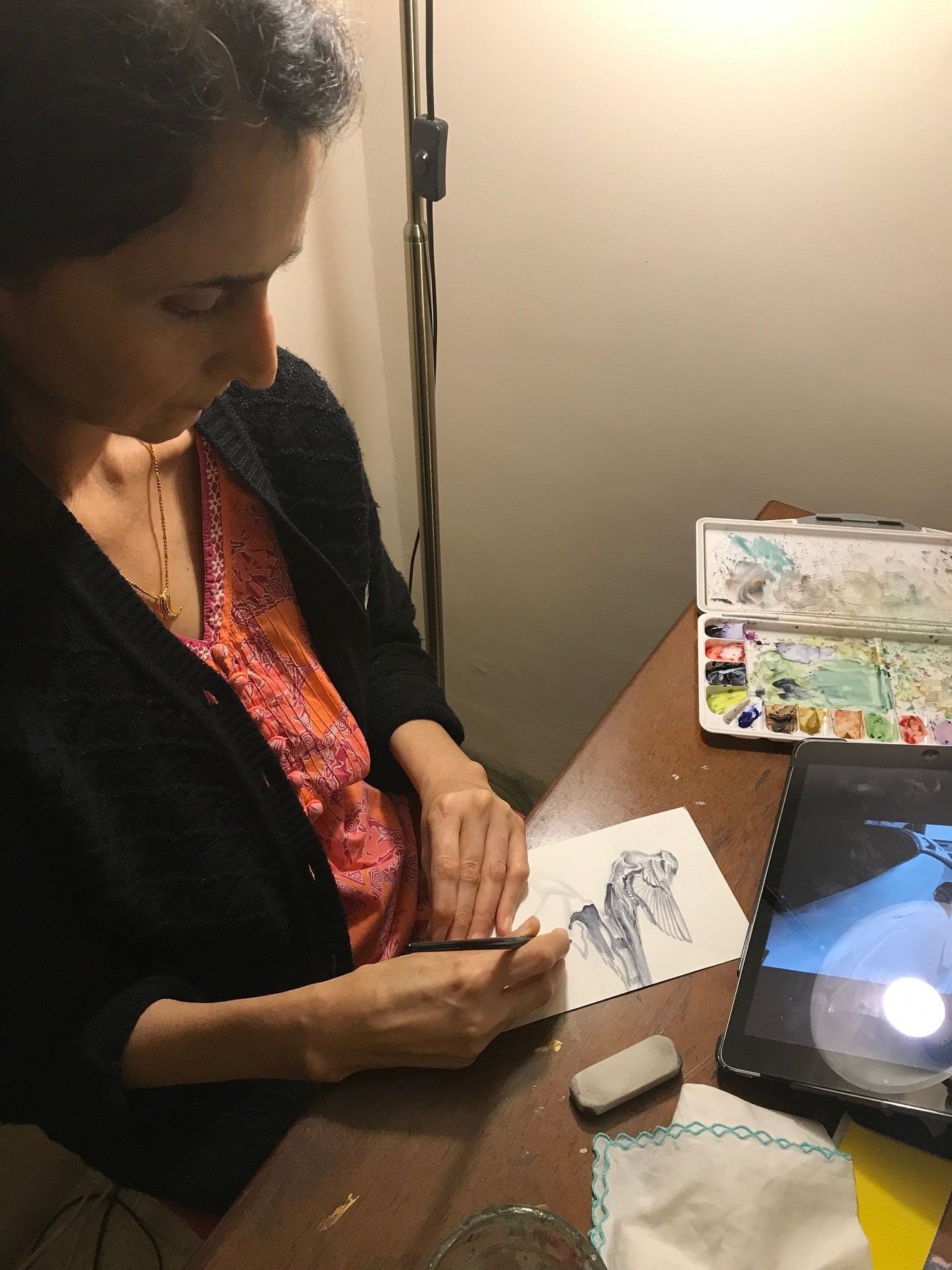 ---
---
Comments
Sign in or become a deRivaz & Ives member to join the conversation.
Just enter your email below to get a log in link.