Scootering Around
Images: Sanket Patel
At first sight, Arun Vasudevan strikes one as a serious man. But there is nothing like a common interest in a hobby to transform serious men and women into bubbly boys and girls. As we got acquainted through social media groups that bring together automobile enthusiasts, Arun morphed from the studious and earnest teacher that he is in real life, to a classic automobile enthusiast with a fanaticism that does him credit.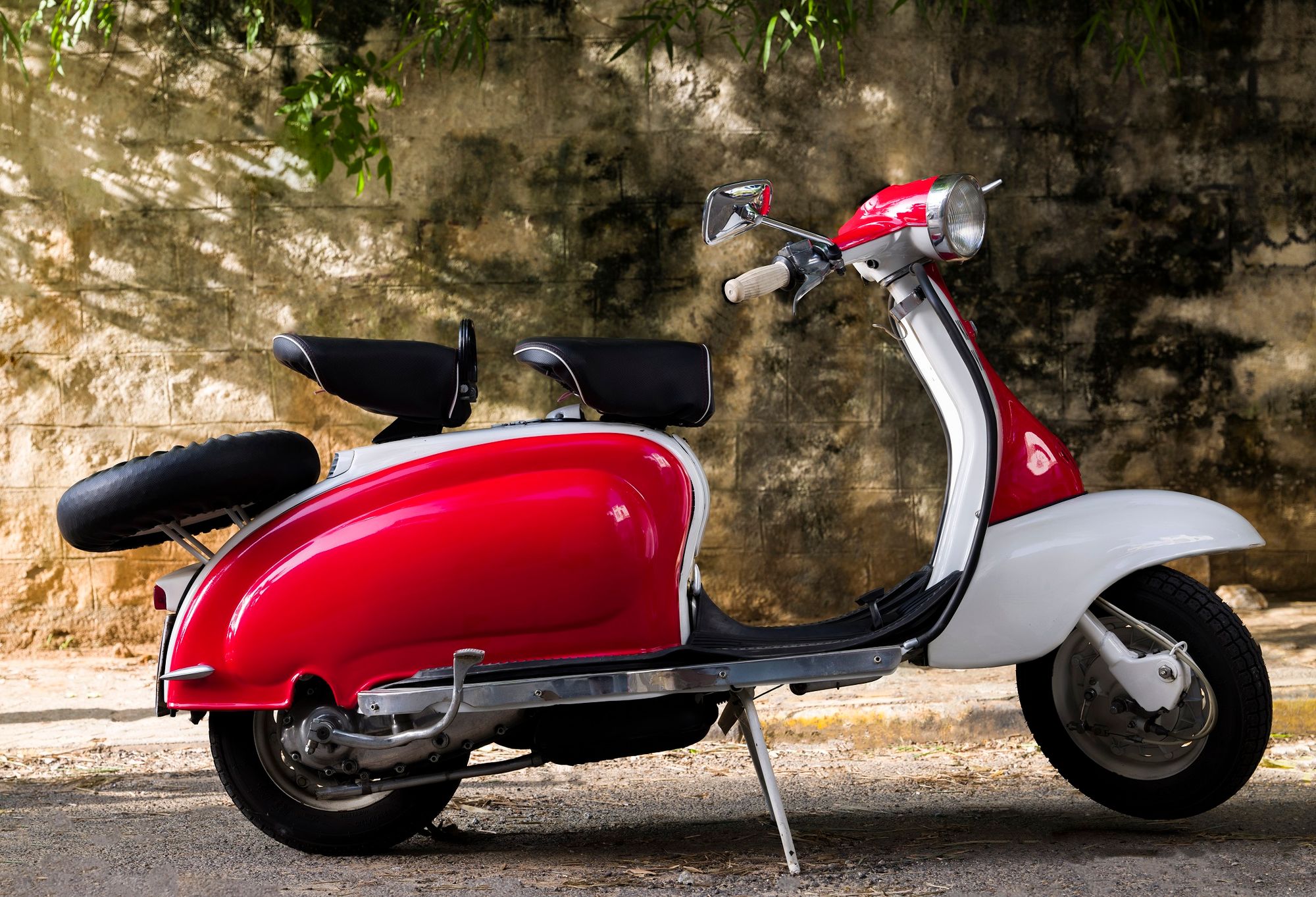 'How many classic vehicles do you have, Arun?'
I often ask that question as my opening gambit. I love the furtiveness that cloaks enthusiasts when quizzed thus. Arun looked around, like all of us do, checking that nobody was within earshot. Seven scooters and twelve cars, he whispered. That, I discovered soon, was not true. He has, in addition, a couple of mopeds and seven motorcycles too.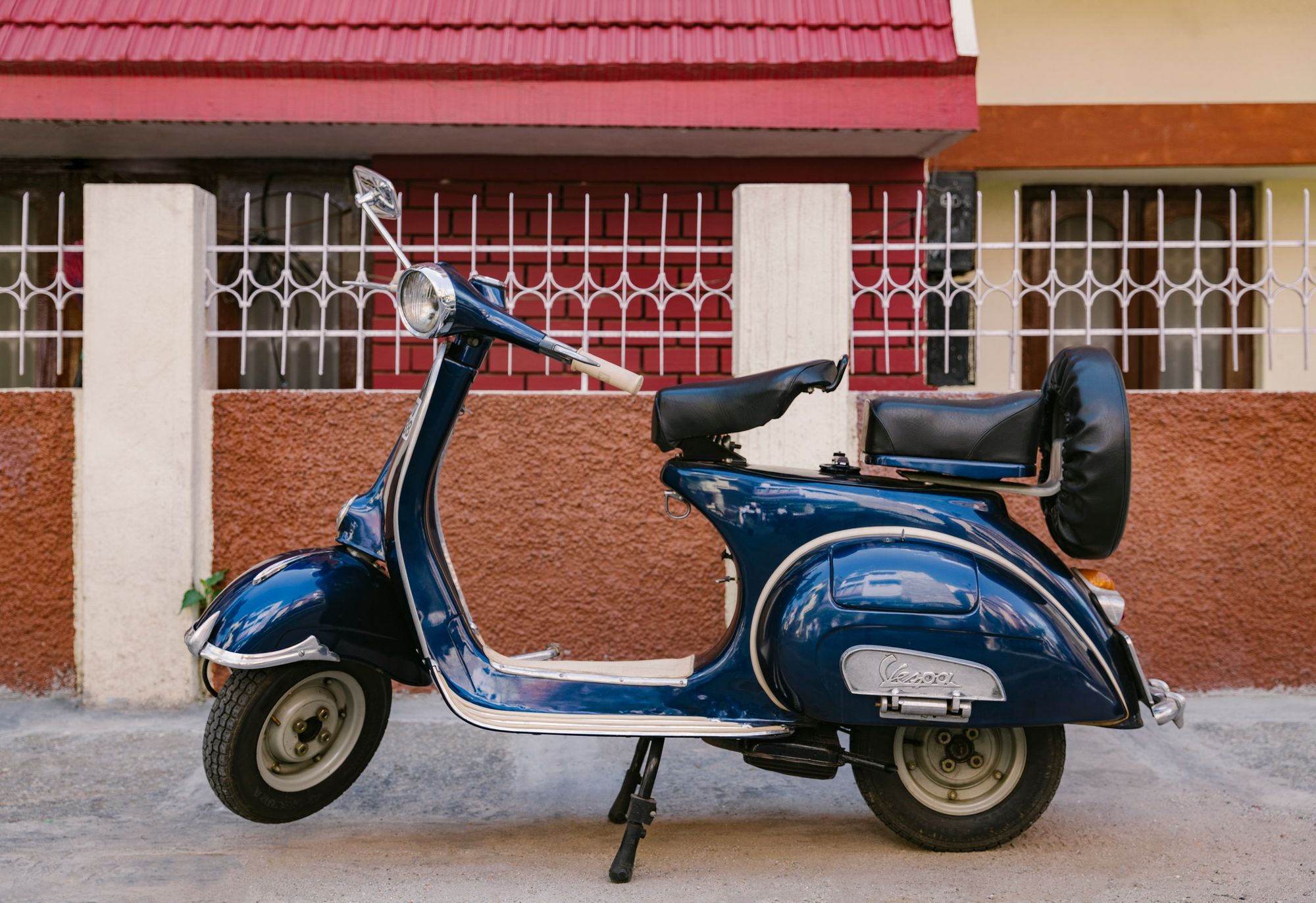 But back to business. I was at Arun's South Bangalore home specifically to see his scooters.
"Why scooters, of all things?" I asked. Like many, I did not think much of them; they were not glamorous in my eyes. In spite of everybody from Audrey Hepburn to Ursula Andress posing on them, to me they represented the typical pre-liberalisation Indian middle class family; the neighbourhood uncle who would tilt his Bajaj before kick-starting it to life, to drop the kids off to school or take auntyji shopping.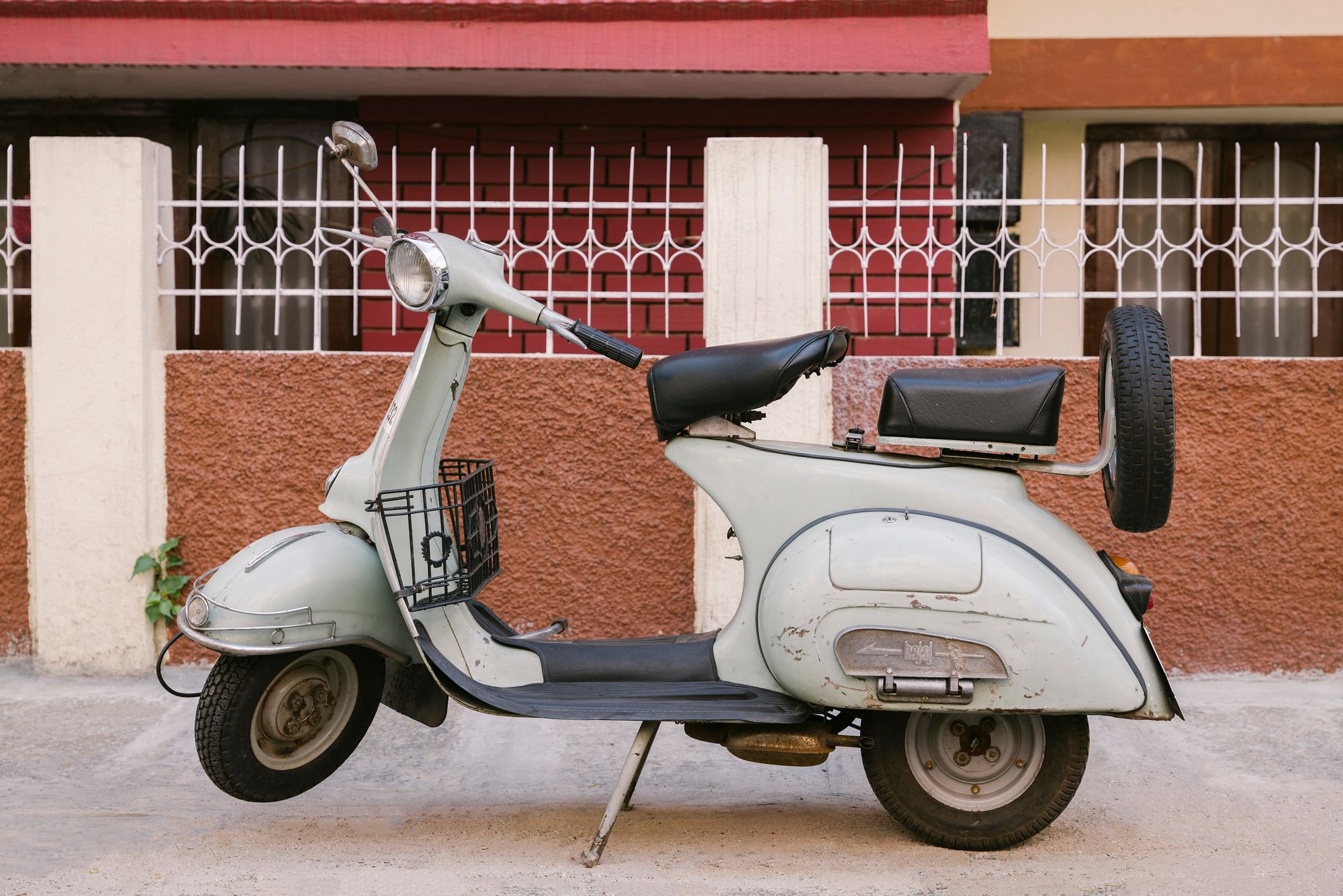 That's exactly why they are dear to me, said Arun. They represent us, they represent India. And as he showed me around his collection, I began to see the extraordinary, in the ordinary.
Arun's scooter collection comprises of a Vespa and a Lambretta from 1964, a Bajaj 150 and an Allwyn Pushpak from 1977, a 1988 Priya, 1995 LML Vespa and a 1997 Bajaj Chetak. As he potters through his tiny garage and garden where these precious scooters are parked cheek by jowl, he speaks with pride and assurance. Each scooter has a story to tell.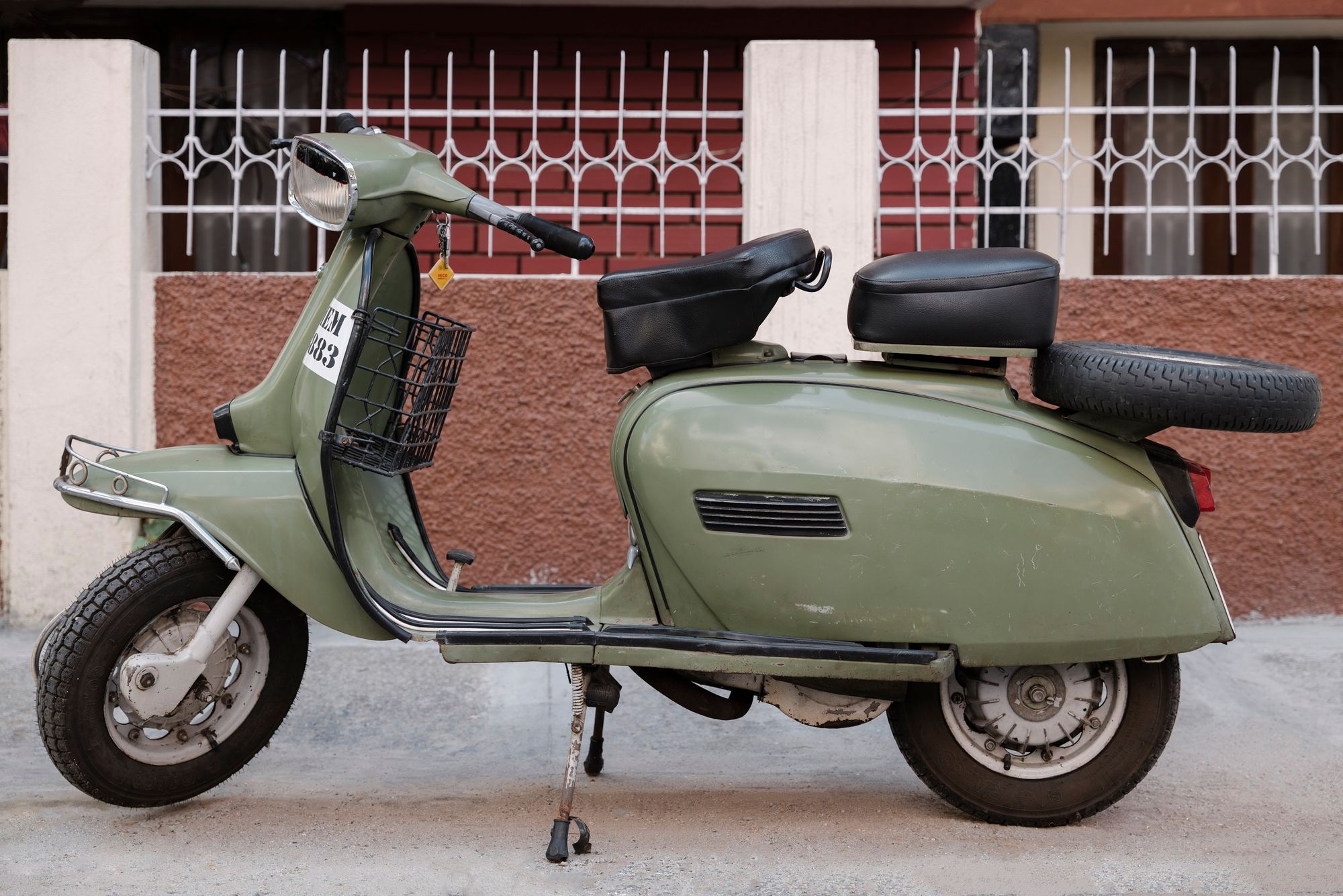 Like all tales, there is a hint of sadness in them too. Arun recalled that his father owned a 1960 Vespa, which was stolen in 1994 and never recovered. Arun's efforts to get that scooter back were unsuccessful, but they kindled in him a love for scooters. He got his 1964 Lambretta scooter and restored it in an attractive red and white duotone, as seen in a favourite Kannada movie starring Rajkumar, Eradu Kanasu.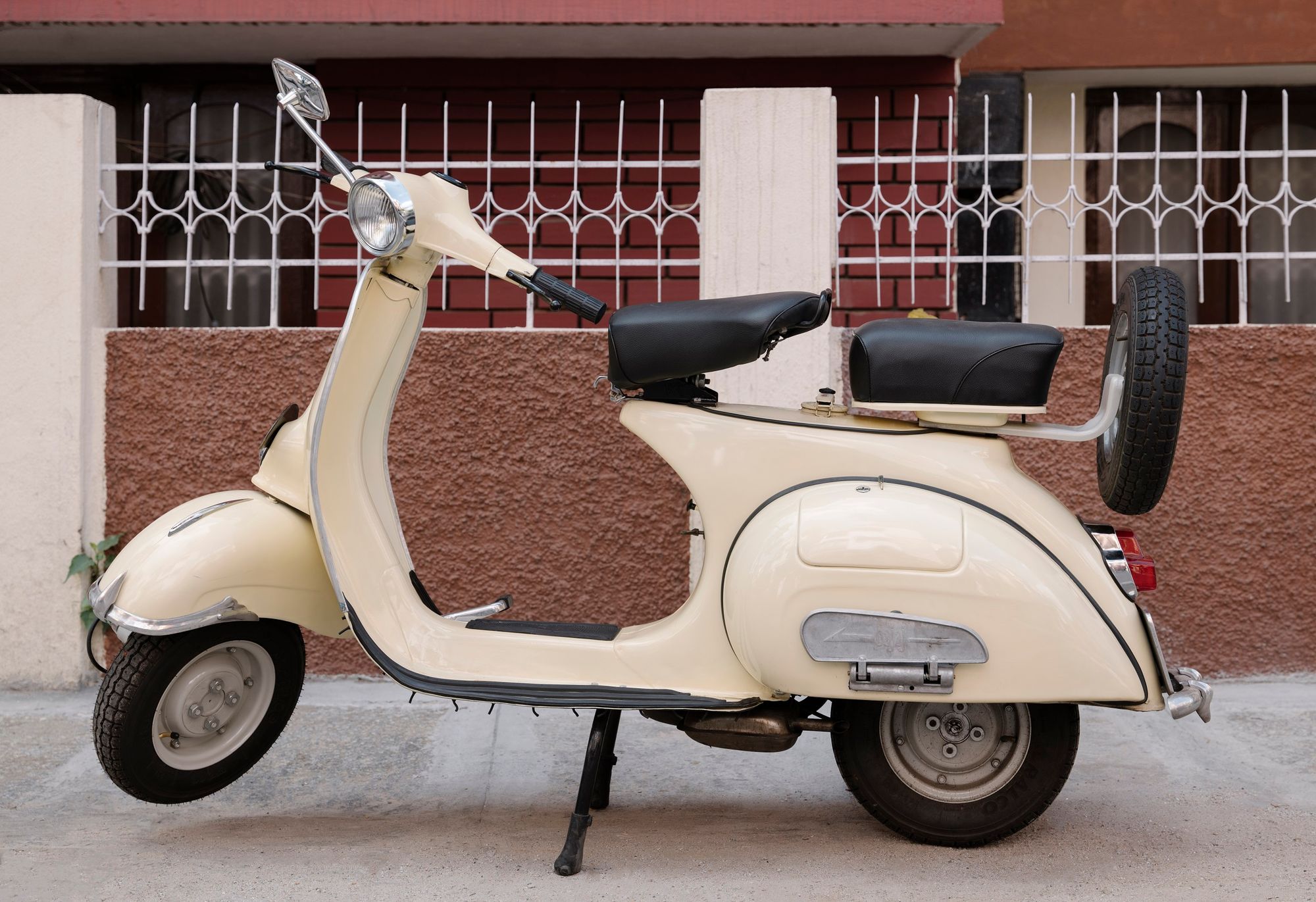 The Allwyn Puskpak is a rare scooter. In a bid to decentralise scooter manufacture to keep pace with increasing demand, the Lambretta Series 3 scooter was cloned as the Allwyn Pushpak in Andhra Pradesh, the Vijai Super in Pune and the Falcon, in Mandya. This scooter, still in its original paint, was discovered by Arun in Malavalli, a small town midway between Bangalore and Mysore. He did nothing more than to clean it and overhaul its engine. The scooter had been well used, because the bore had been enlarged to its last size.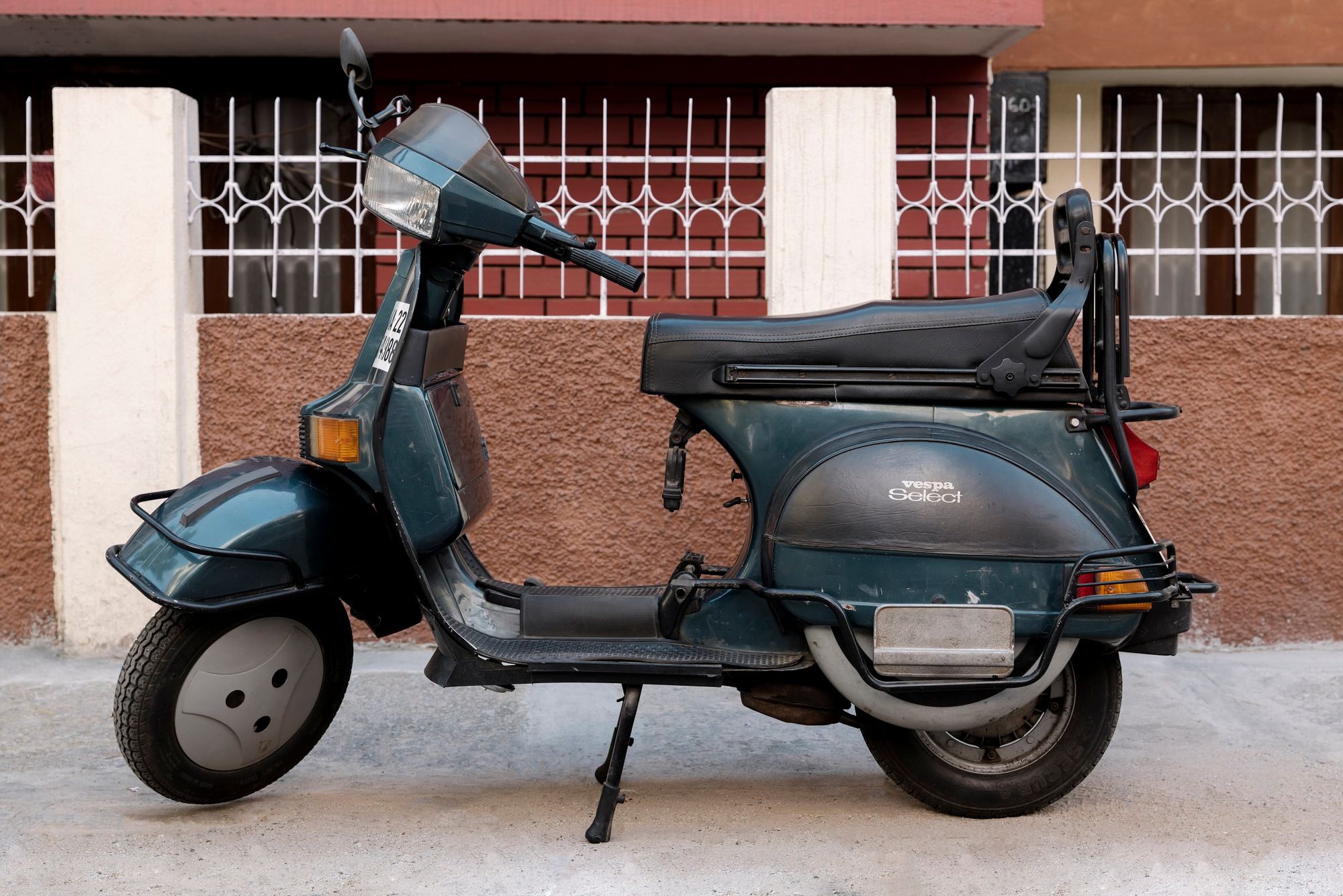 The Bajaj 150, manufactured after the expiry of the collaboration between Bajaj Auto and Piaggio in 1969–70, is identical to the earlier Vespas but bear the Bajaj badges. With the practiced ease of a true aficionado, Arun pointed out its special features. The tail-lamp, identical to the ones on the Vespa, was supposed to be body colour but he has painted them black. The Aluminium footrest, with the 'Bajaj' logo on it, similar to the 'Vespa' on previous models, is original.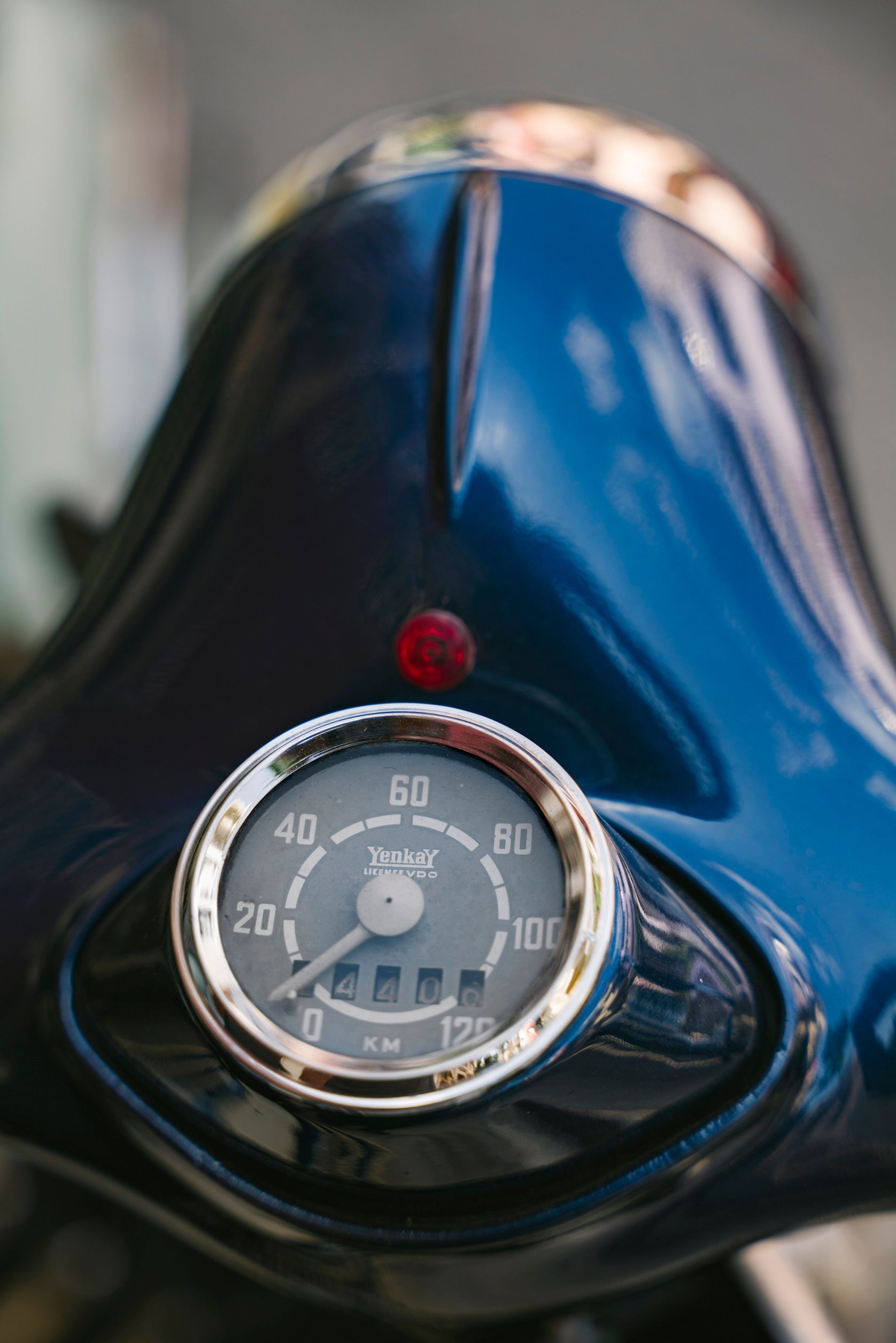 The 1996 Chetak was purchased new by Arun's father and has been with the family since then. The Priya, a relative's wedding gift, was given to Arun recently and he has since restored it.
After the scooter tour, we settled for the de rigueur strong filter coffee. What are your future plans, I asked. Arun pulled on his guarded expression and I smiled. Right now I want to maintain these scooters and no new acquisitions are planned, he said in a voice that lacked conviction.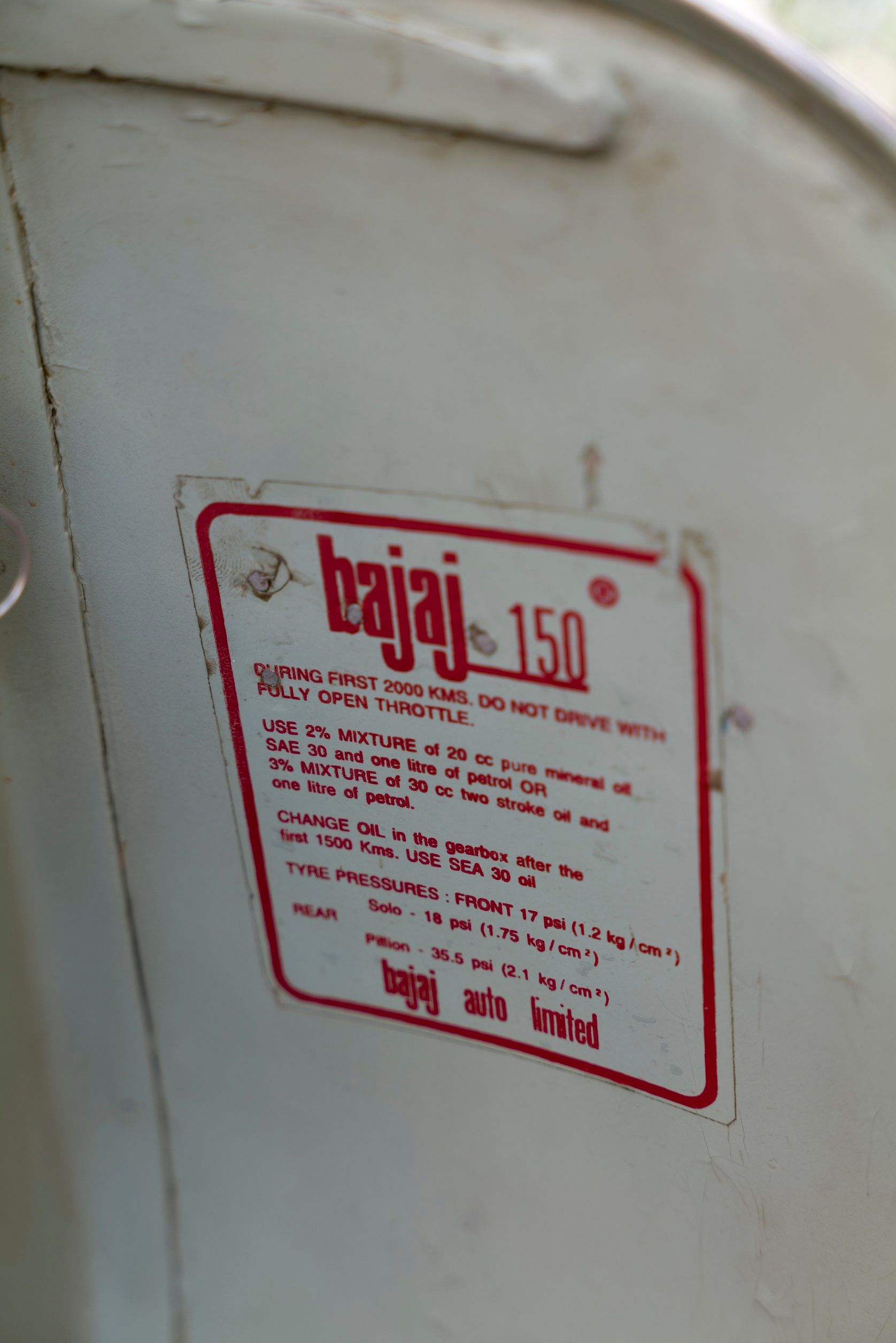 What sets Arun apart from many collectors is his passion to drive his scooters. Maintained by a trusted mechanic, Iqbal, Arun strives to keep them in mechanically perfect condition, capable of being wheeled out for a long drive at any time. While he regularly drives his scooters for city trips, he often rides off into scenic rural Karnataka as well. He recalls with pride his 1964 Vespa rides to Kukke Subramanya in the Western Ghats, and his Allwyn Pushpak to the jungles of Biligiriranga hills.
Arun passionately promotes an interest in Indian classic automobiles. He is peeved that most collectors do not prefer such vehicles and they are not treated on par with other classics. Separate events specifically for Indian classics will trigger an interest and prompt more enthusiasts to rescue and restore the examples that remain, he adds. We are planning to form a club for classic scooters, he says.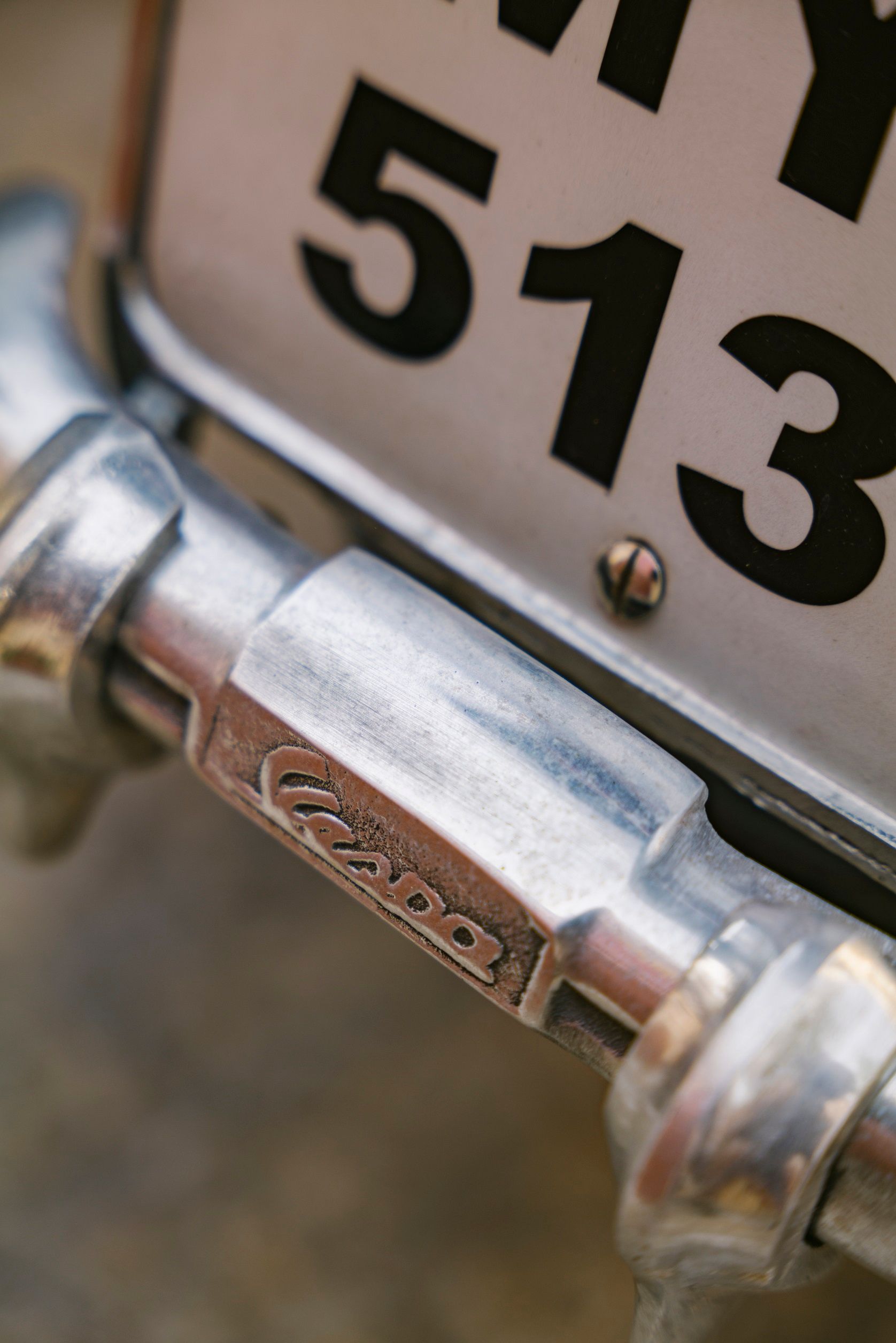 He is not happy at all with the recent decision of the government to consider only vehicles older than 50 years old as vintage vehicles. There is a strong case to consider all vehicles older than 30 years as classics, worthy of preservation, he adds. That is the only way that Indian classics will be protected.
The future belongs to people like Arun. The effort and money put into rescuing these unheralded, ordinary vehicles and restoring them is no mean feat for a young enthusiast. But this is how the hobby evolves; today's commonplace automobiles acquire a soul with age and become heritage, a fond reminder of the childhoods of those who rescue and preserve them.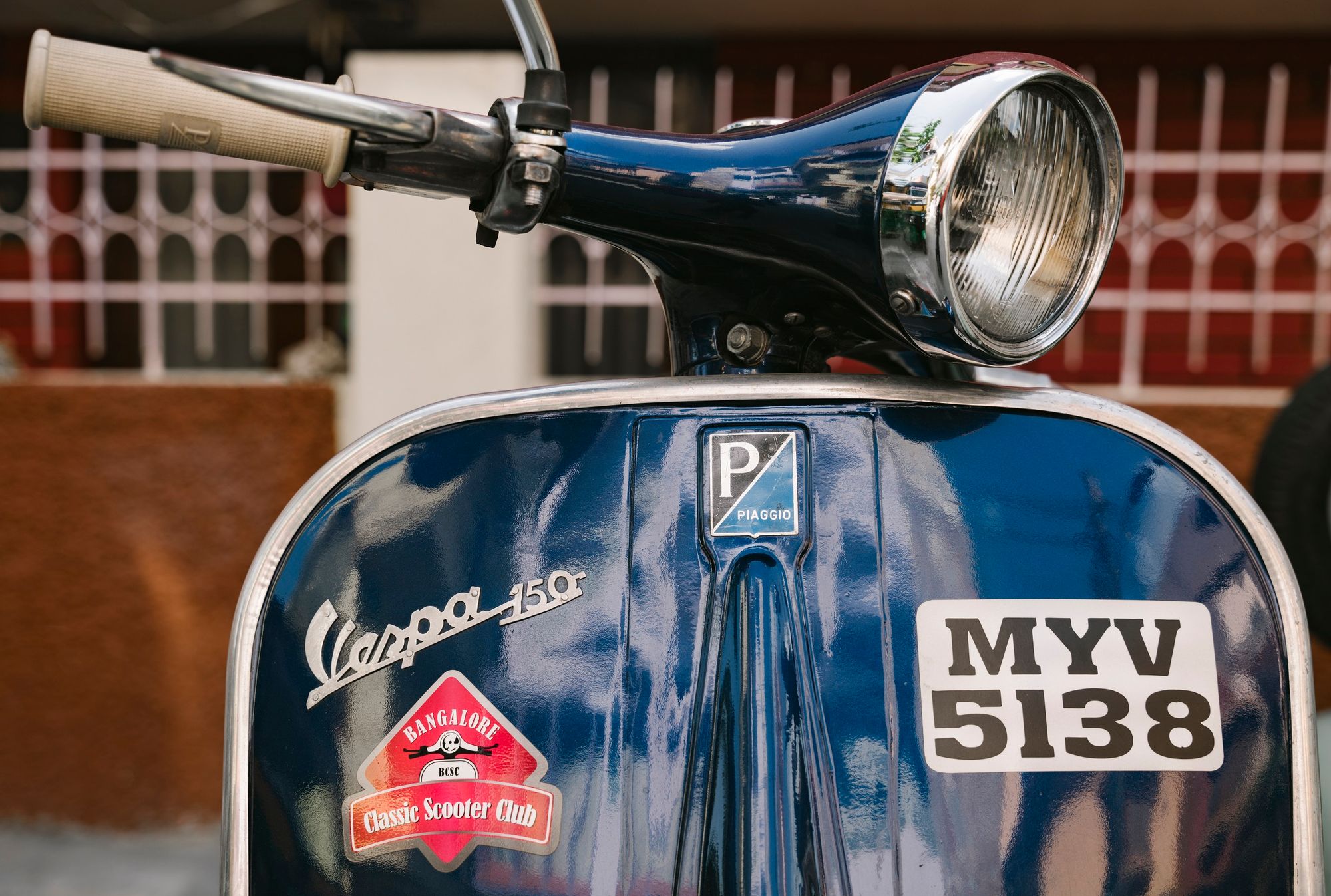 ---
---
Comments
Sign in or become a deRivaz & Ives member to join the conversation.
Just enter your email below to get a log in link.