Summer Wine—Strawberries, Cherries and Angels Kissing a BSA, a Norton & a Lambretta
Images: Sanket Patel
Classic motorcycle owners are like connoisseurs of wine. A different one, for a different occasion. Pune-based motorcycling enthusiast Sudarshan Chemburkar, owner of the three vehicles covered below, is no different, when it comes to having good taste.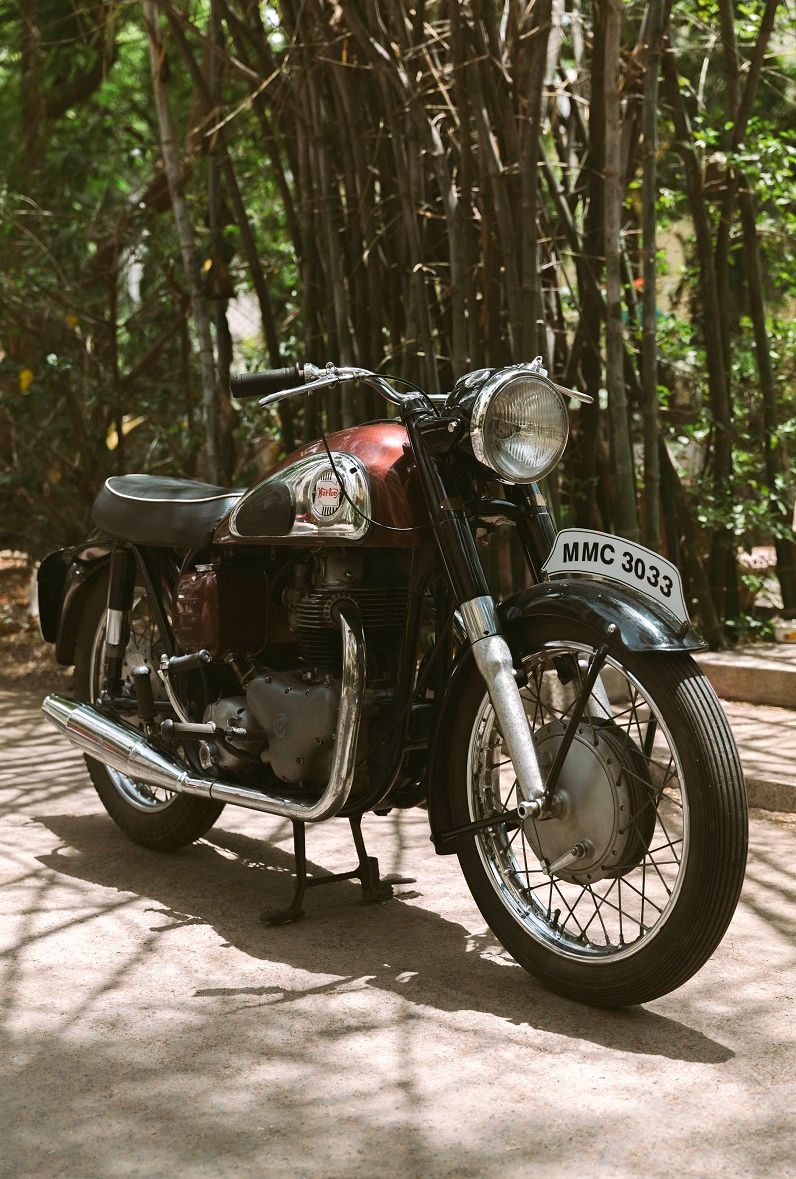 Norton Dominator Model 88
One of Sudardshan's prized possessions is a beautiful Norton Dominator Model 88 from 1959. Designed by Bert Hopwood around 1947-1948, this particular model is the second gen Dommi, launched after the Model 7.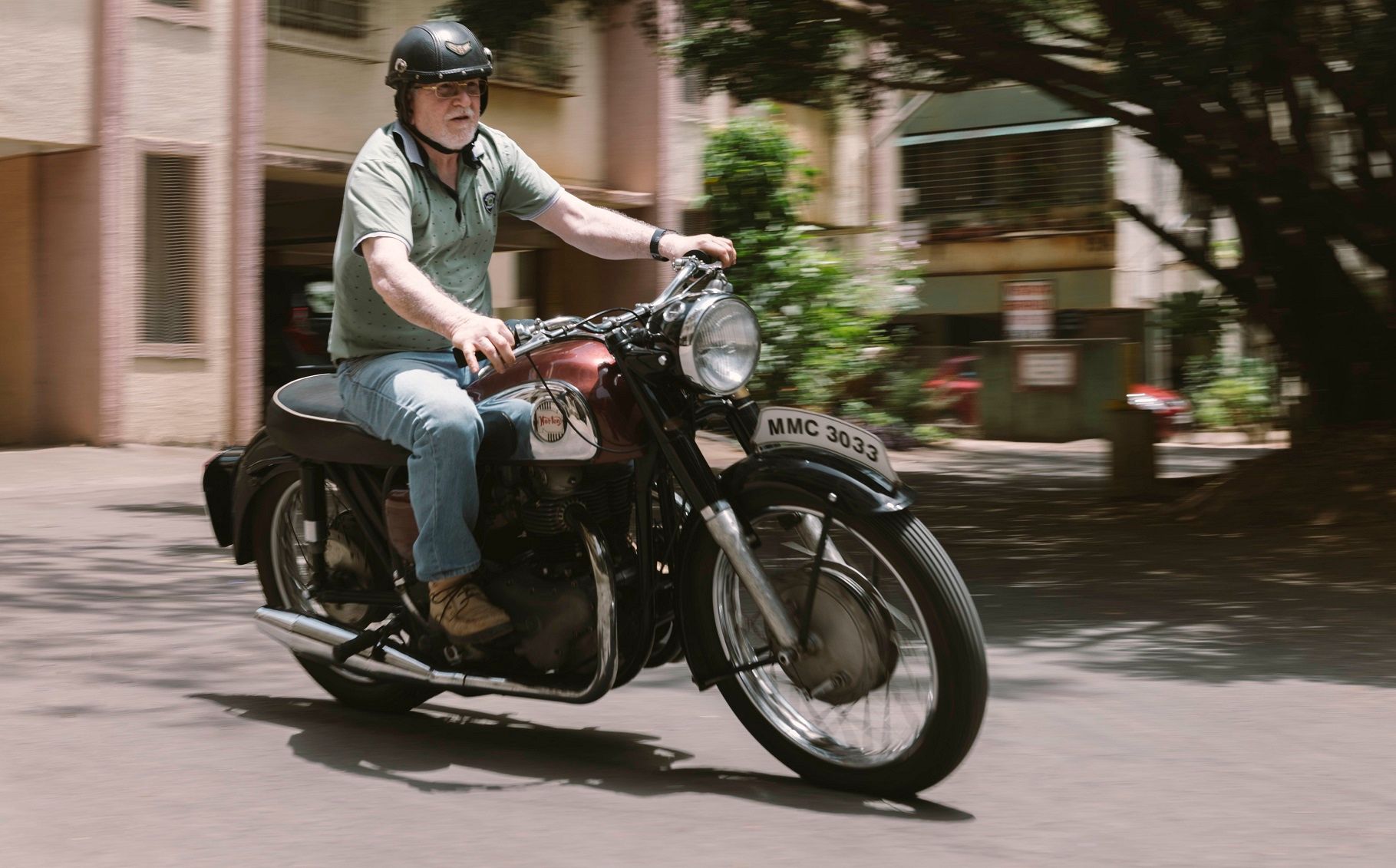 This alternator-delco model, is from the final years of the world class wide-line 'Featherbed Frame' lineup. It sports a 'Saddle' fuel tank, which was much appreciated in racing. Here, rather than the tank being filled up and precious seconds wasted, the entire fuel tank would be removed from the steel saddle fitting and replaced with a pre-filled one.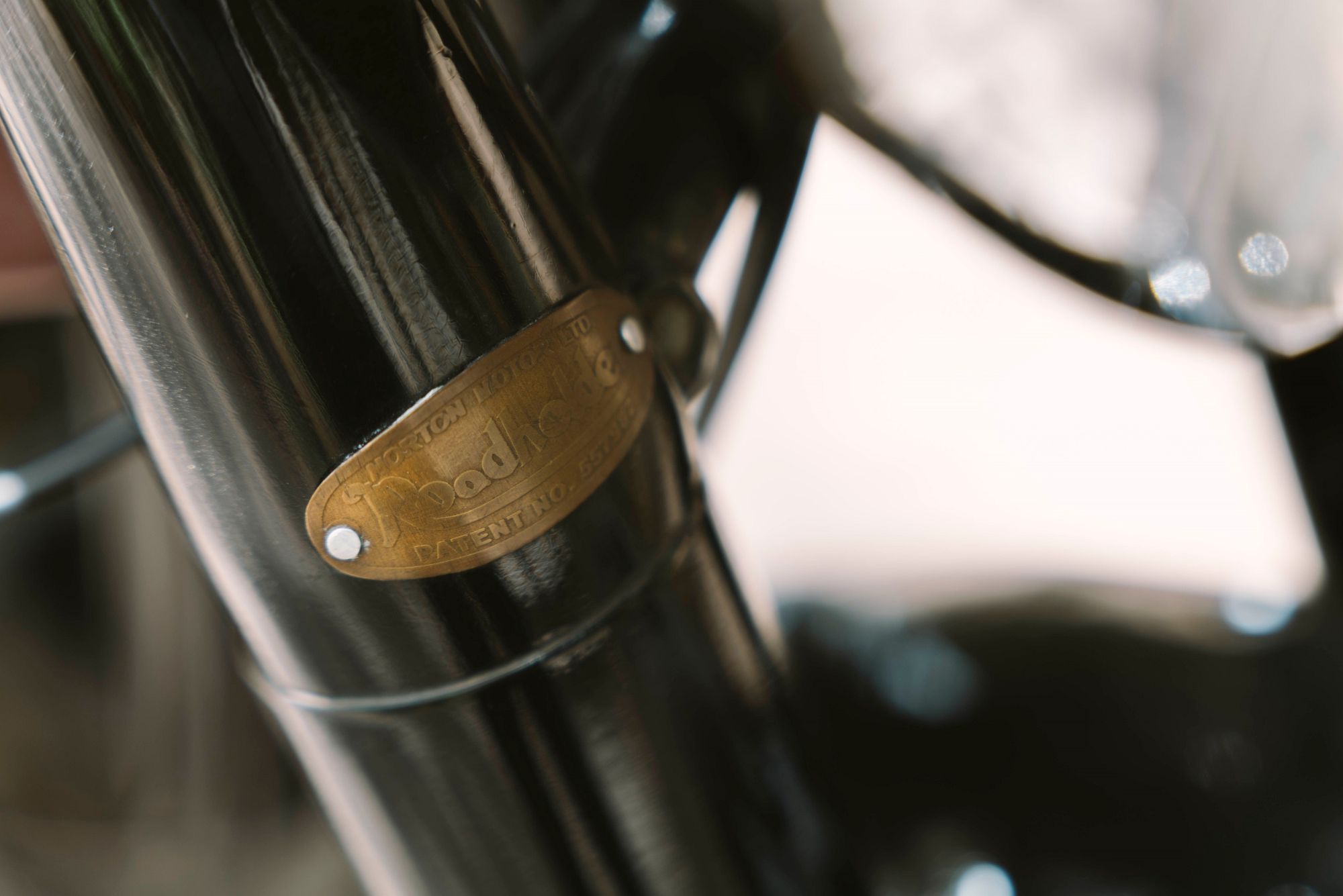 Equipped with 'Roadholder' forks, the Dommi ensured a brilliant ride—much ahead of its time. So famous was the Norton's frame and fork set-up combo, that café racers plonked in even more powerful engines ranging from 650 to  1000cc from BSA, Triumph and Vincent, to name a few.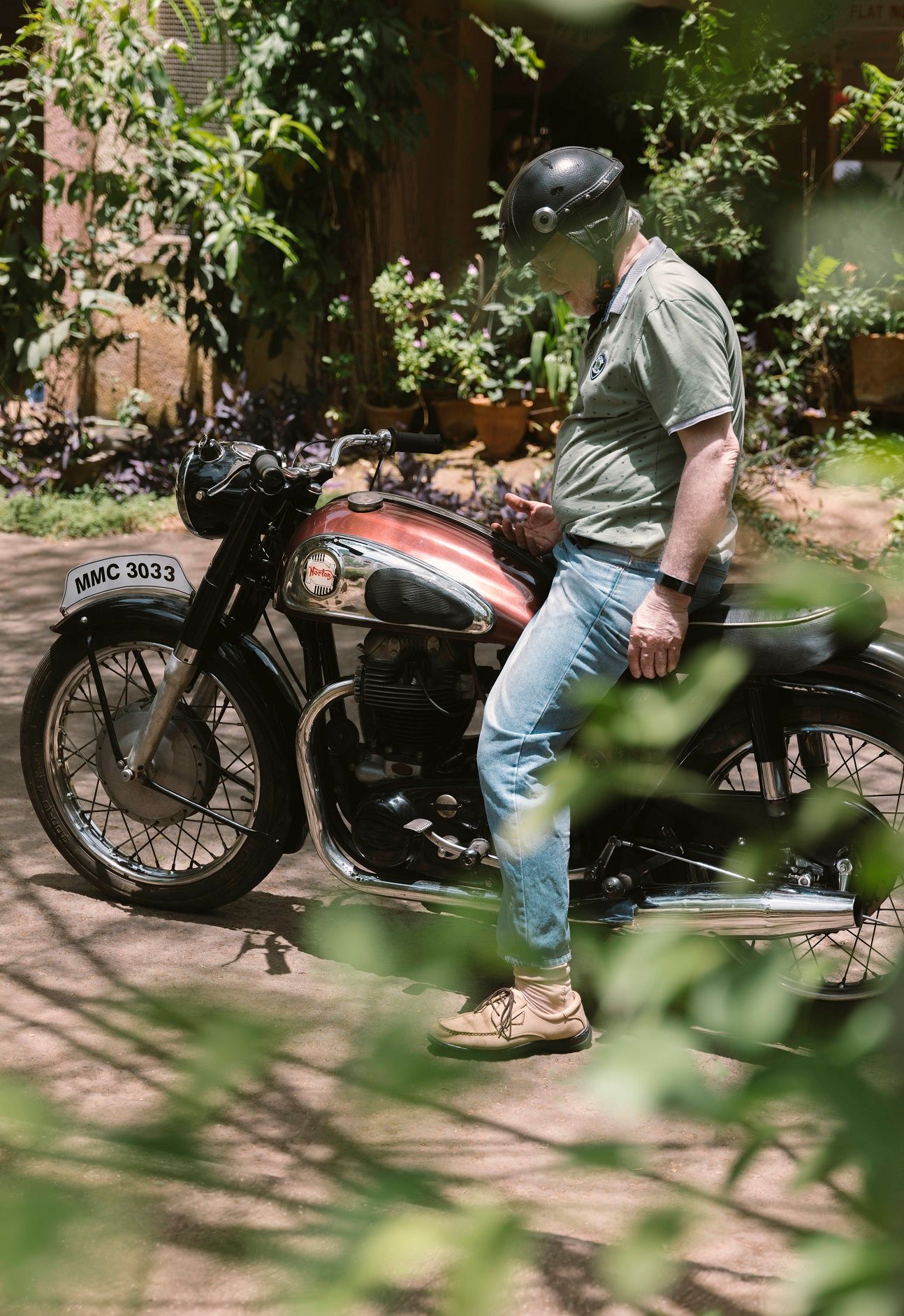 Coming back, this particular motorcycle gets its juice from an Amal 930 concentric carburettor. It's in near-stock condition and still looks aesthetically well proportioned, when compared to its competition of yore.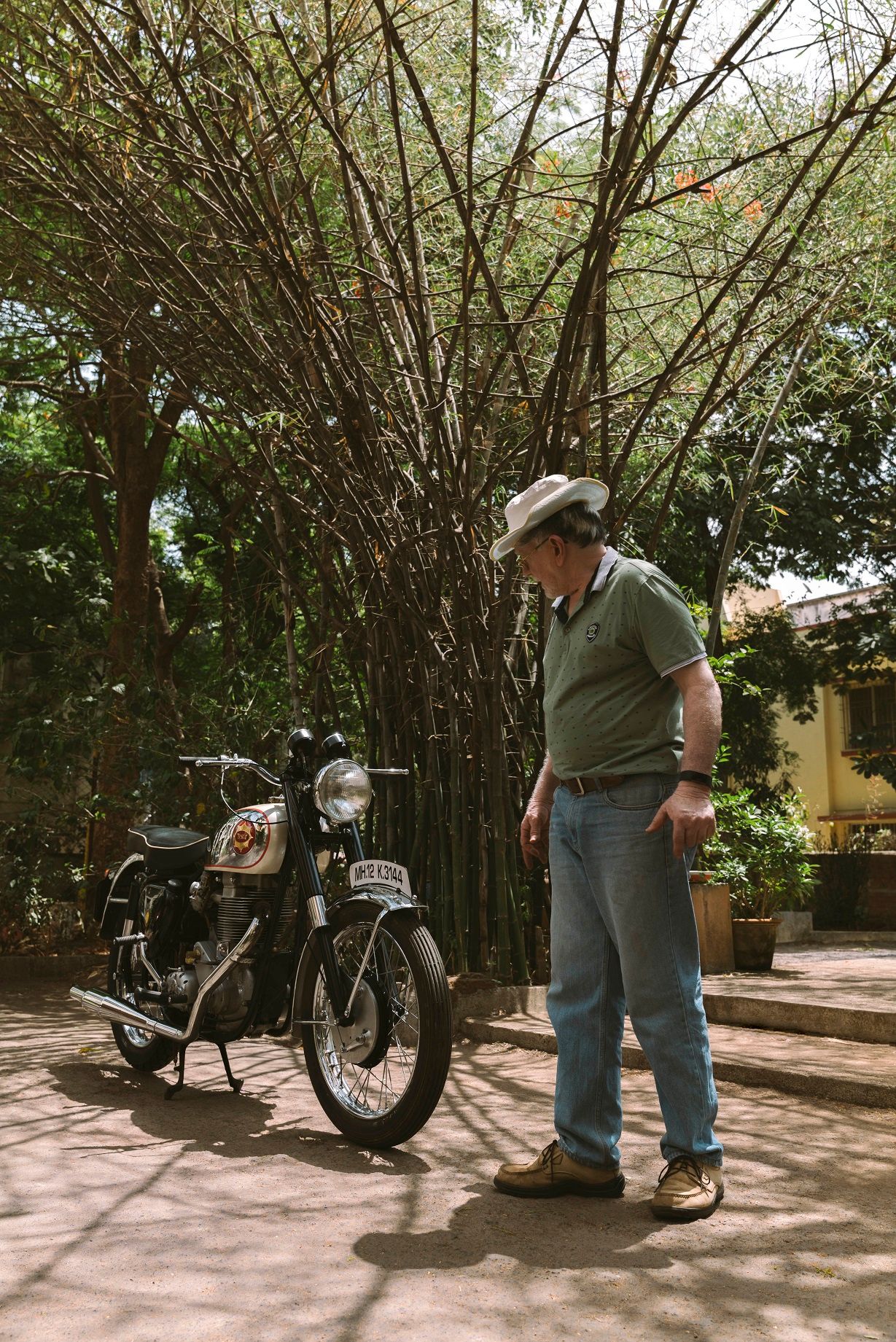 Fun fact: The Model 88 (one with the Reynolds 531 steel and bolted sub-frame, launched in '53) was known as the coronation model. These were the favoured mounts used by the Guard of Honour, at the time of Queen Elizabeth II's coronation parade.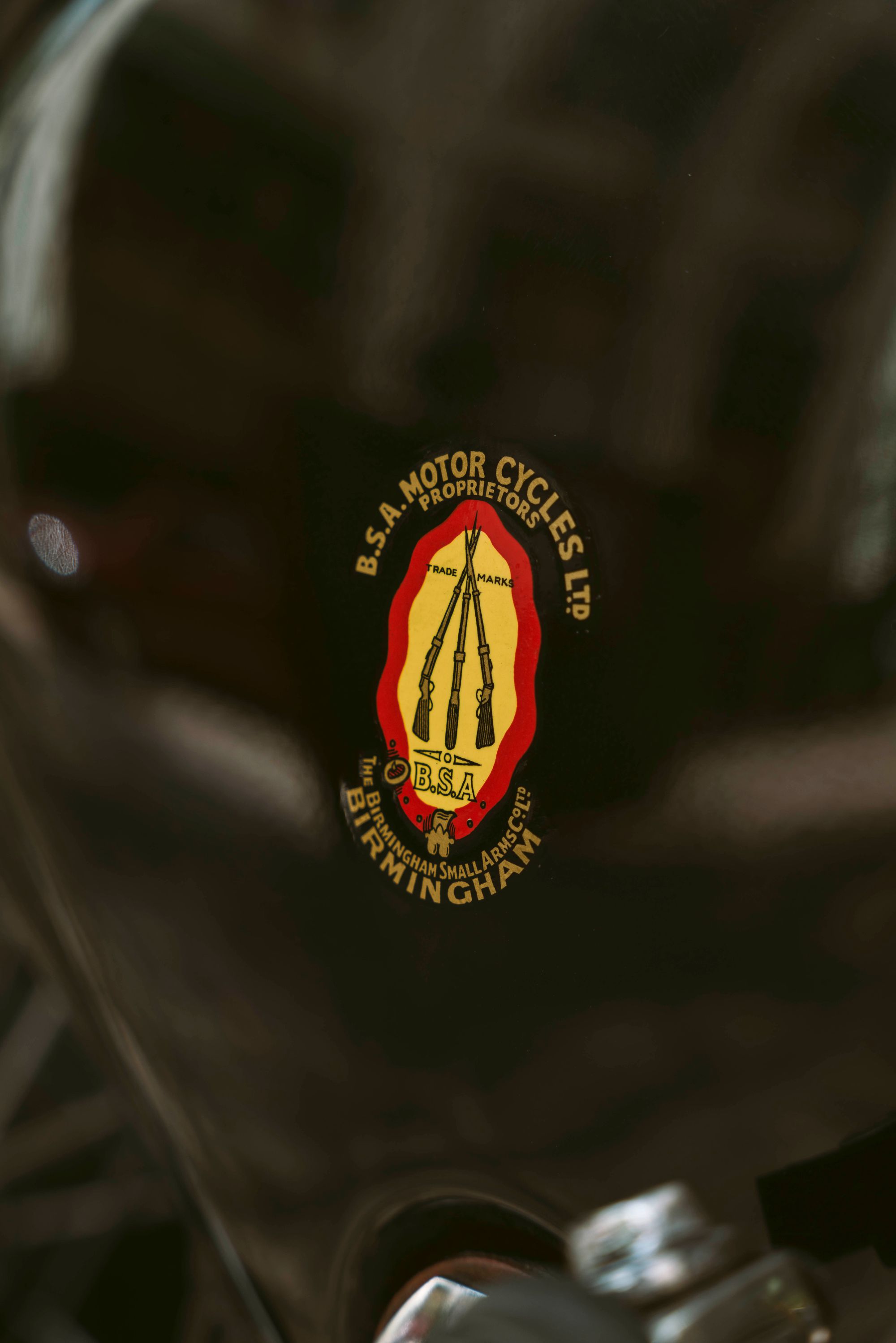 BSA Gold Star DB32
Yes, there have been the Blue Star, Silver Star and Empire Star. But none as illustrious as the legendary BSA Gold Star. This engine, albeit in different iterations, had a production run of 25 years.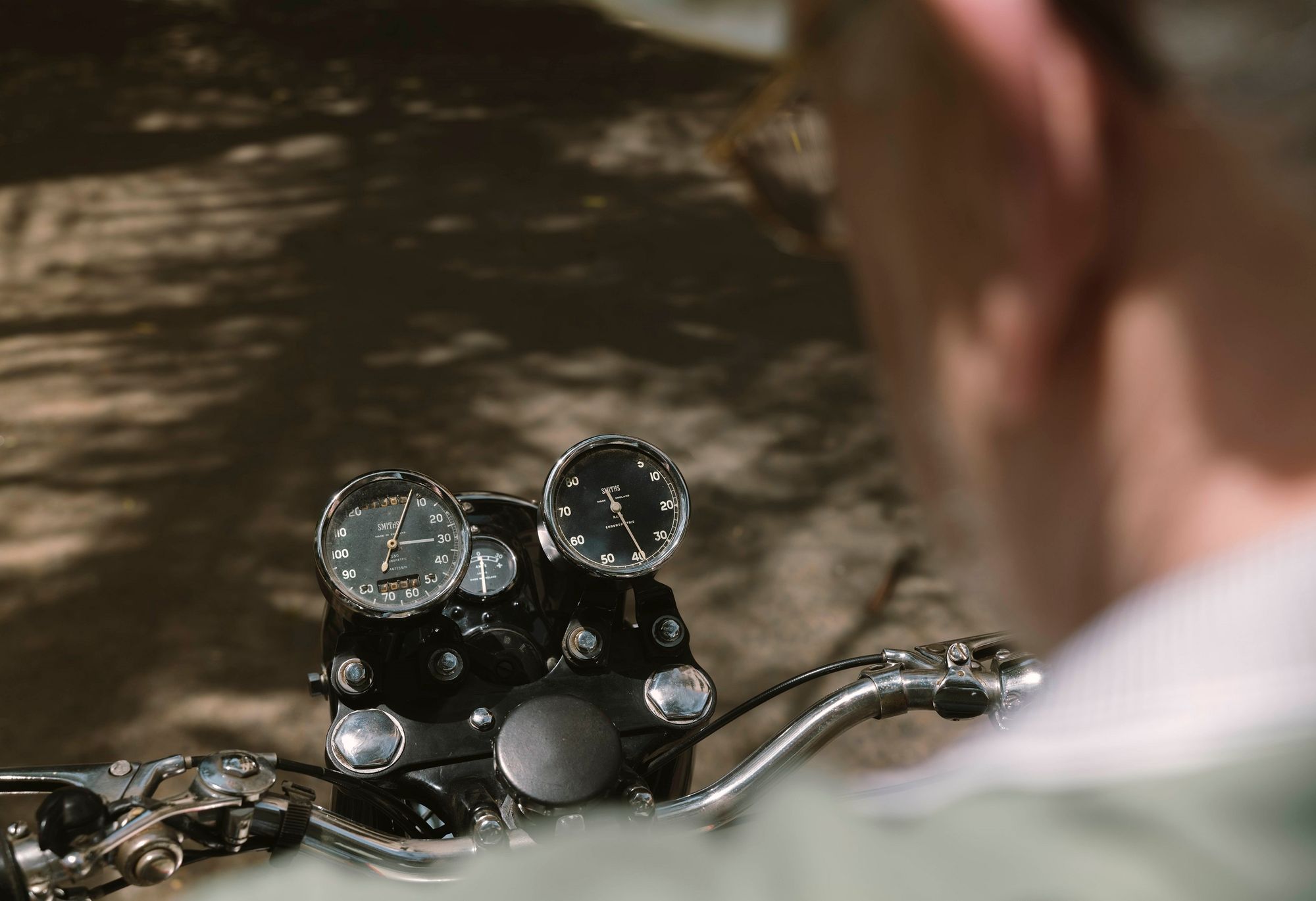 The motorcycle in picture is a touring trim Goldie from 1955. The 350cc DB32, arguably, is the friendliest Goldstar to ride, considering it sports a (non-RRT2) standard gear box. The street centric handlebar also contributes to making the ride more comfortable.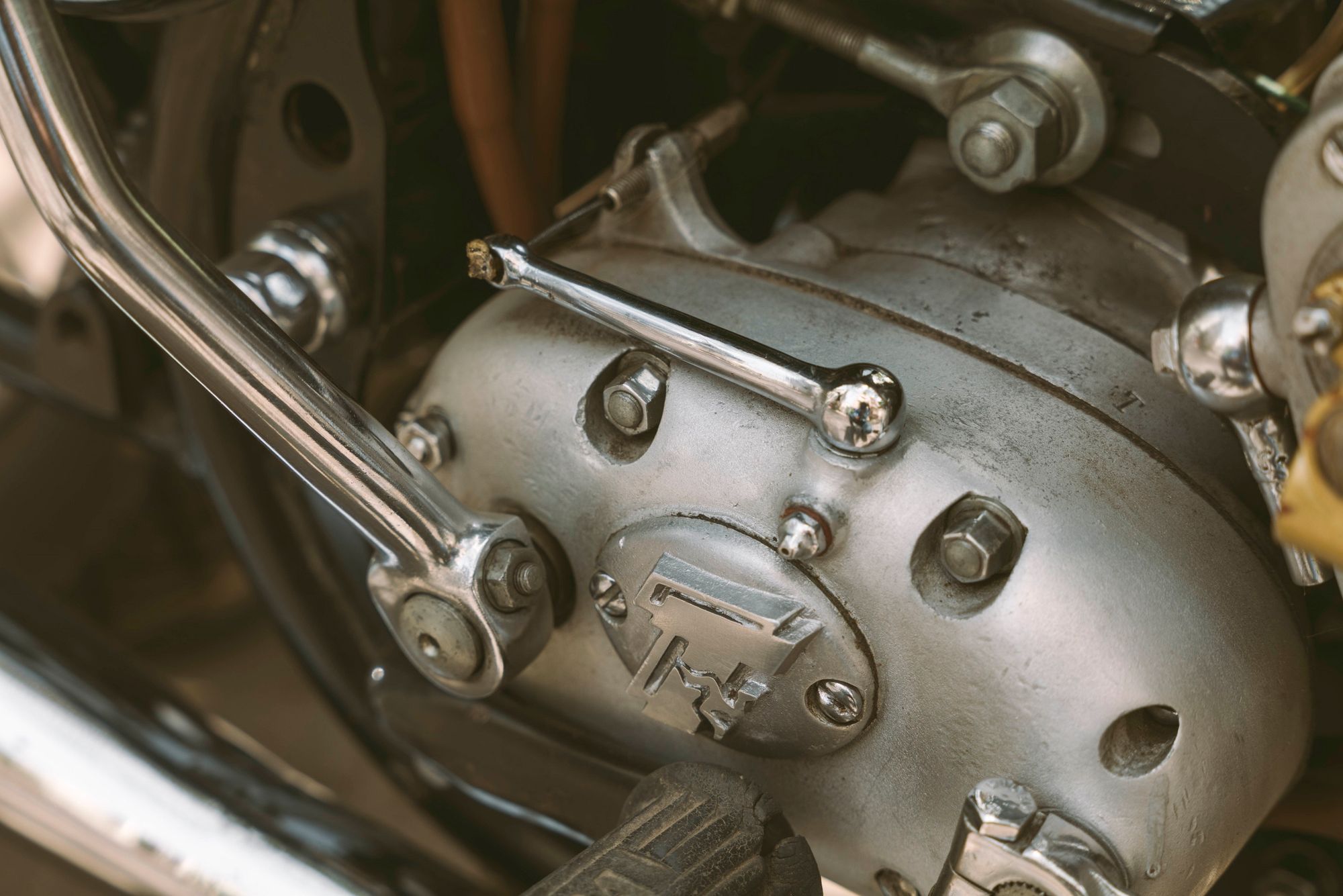 The 68-year-old motorcycle still looks like it's in its prime. As one of the most desired out-of-the-crate ready-to-race single cylinder Brit bike, the DB is a sight to behold. Feast your eyes on the Smiths Speedo and RPM meters, as well as the trademark swept back bend-pipe and megaphone silencer. An enthusiasts' dream and an owner's pride.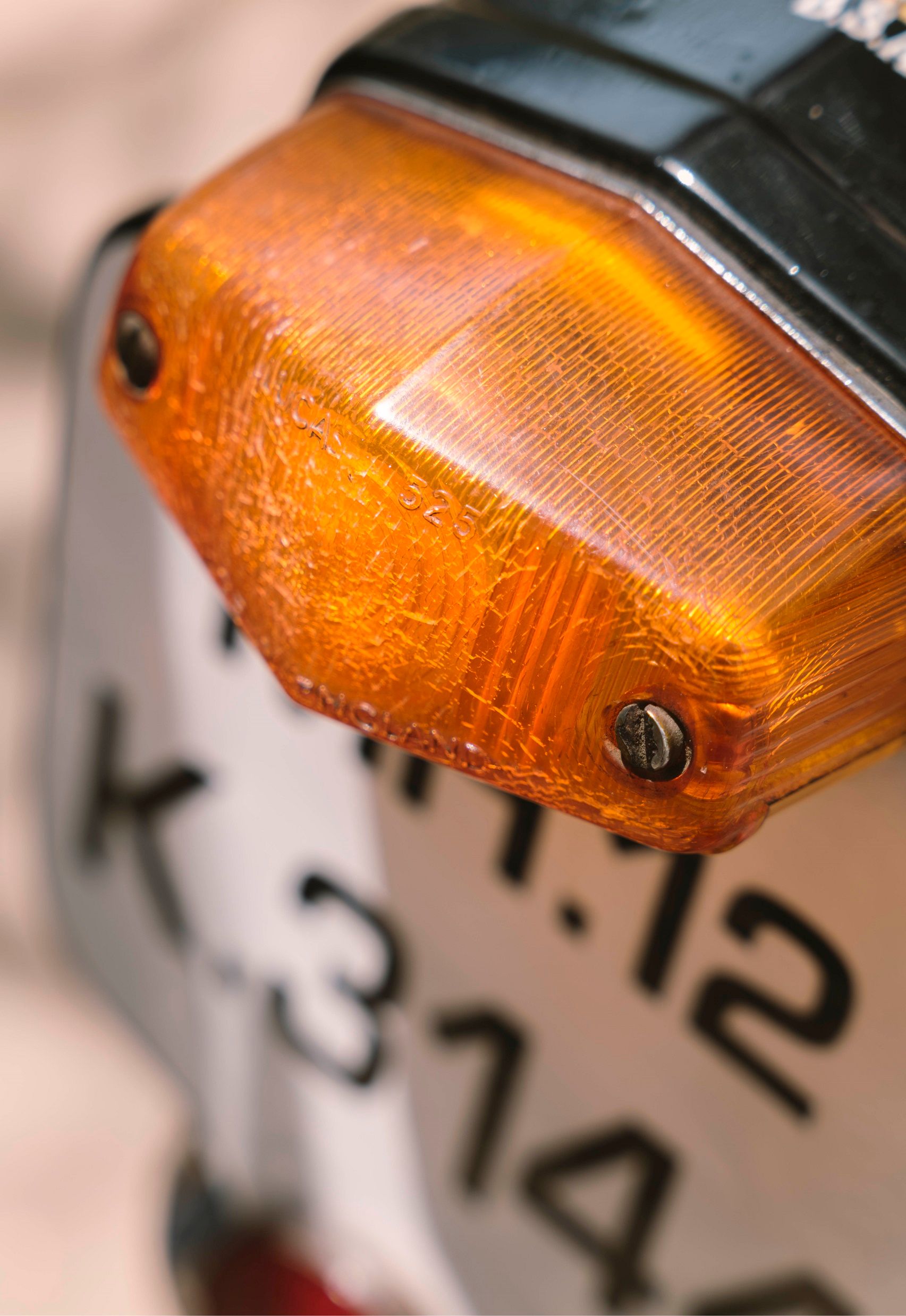 The Goldie's engine has proven to be so versatile over time, that it's been used in road racing, track racing, touring, trials, scrambling (remember the Catalina scrambler?) and more. This rock star of an engine is still actively raced at classic events, alongside class favourites like the AJS 7R, Matchless G50 and Norton Manx.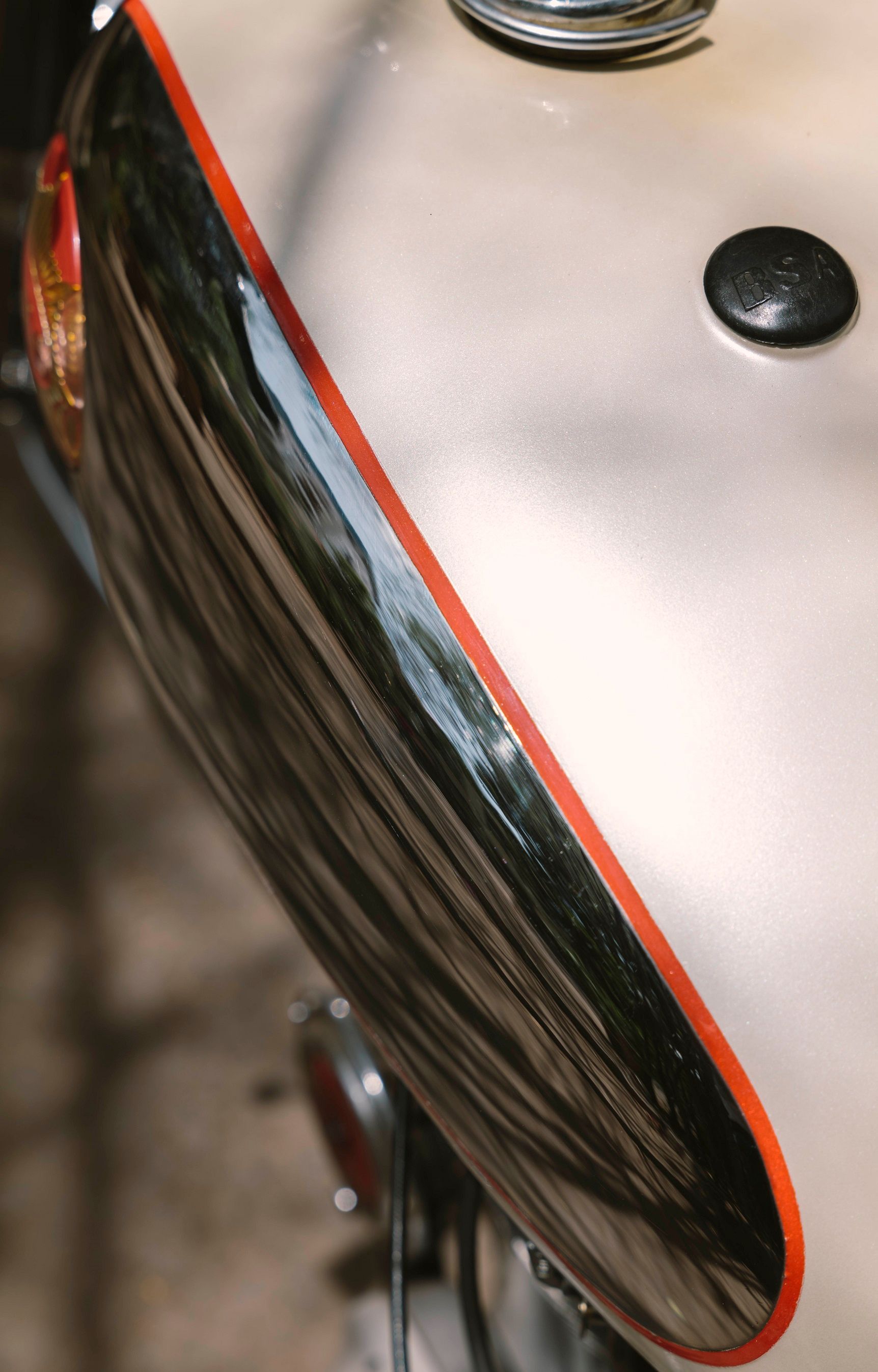 Lambretta LD150
The circa '56 model has been painstakingly kept in its near-to-original condition by the owner. It screams 1956 with its year-matching 'BMC' Bombay registration number. The LD is easily identifiable from its later siblings, on account of the motorcycle-like handlebar, fixed headlight on the body panel and a sensuously curvaceous engine cover.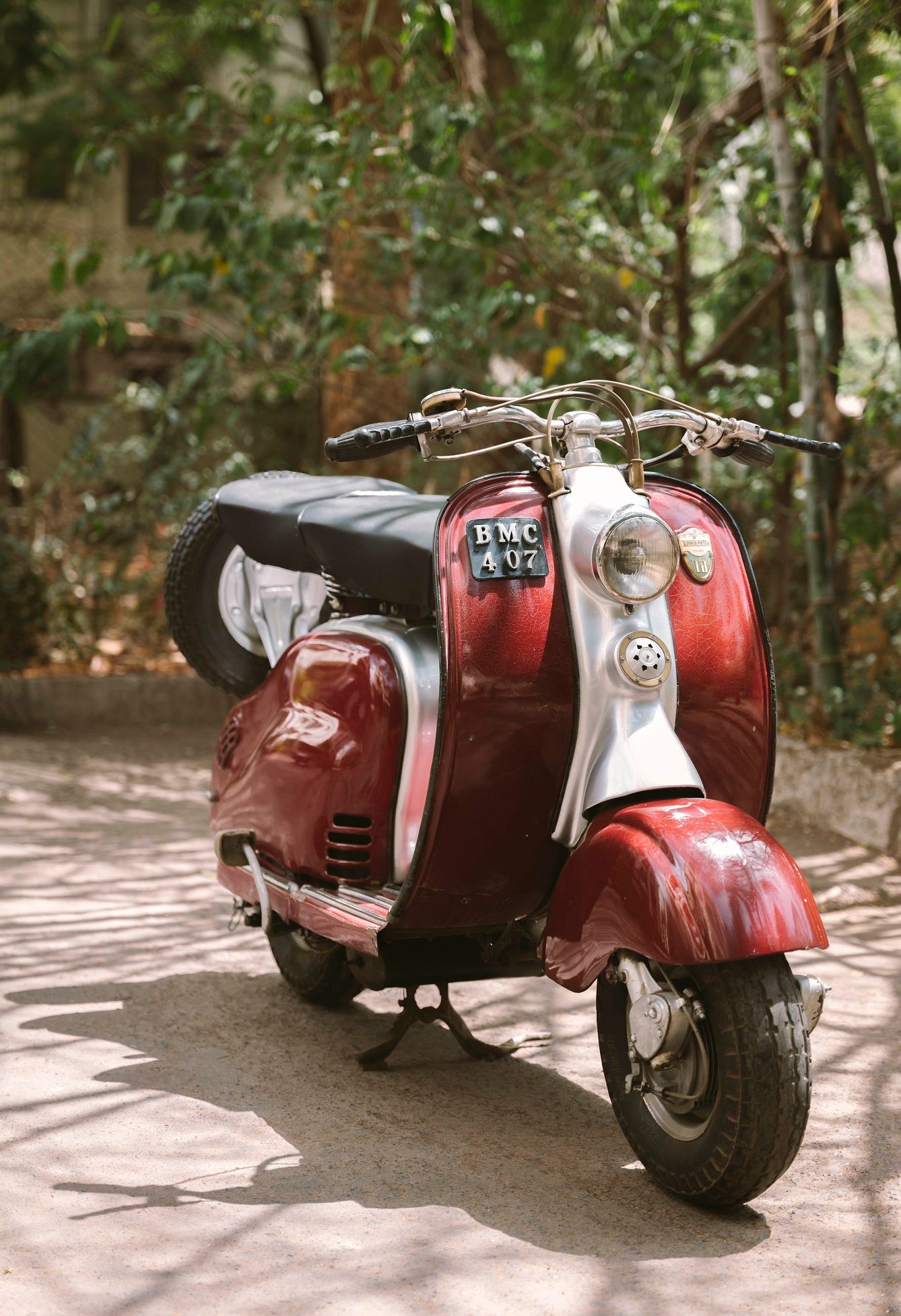 Being painted last some 20-odd years ago, it's a testament to the owner's passion in the upkeep of the machine. From a reliability perspective, Sudarshan has made numerous trips from his hometown in Pune, to Mumbai and Vadodra.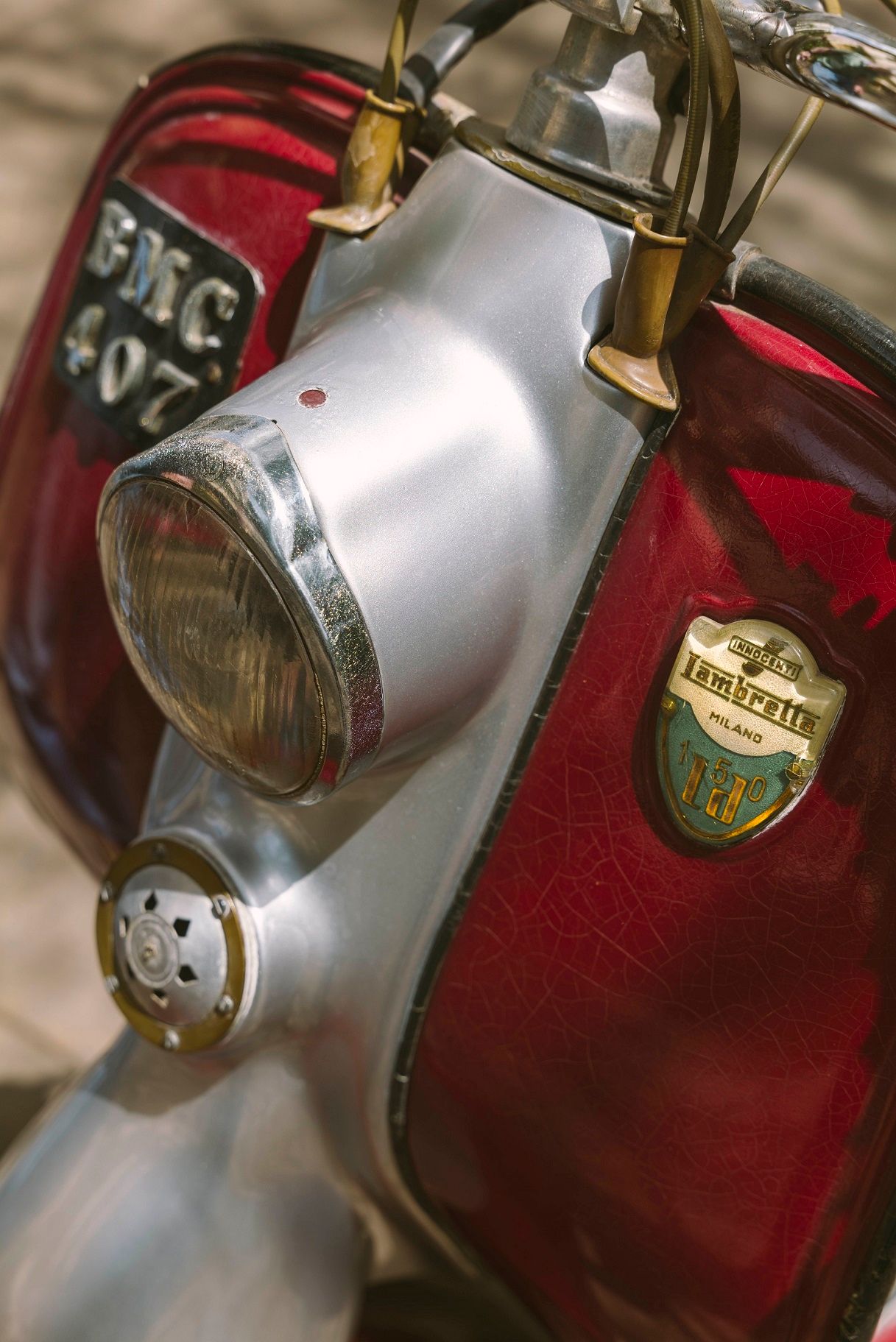 Here's to Sudarshan and his wonderful machines, on many joyful miles and years of togetherness.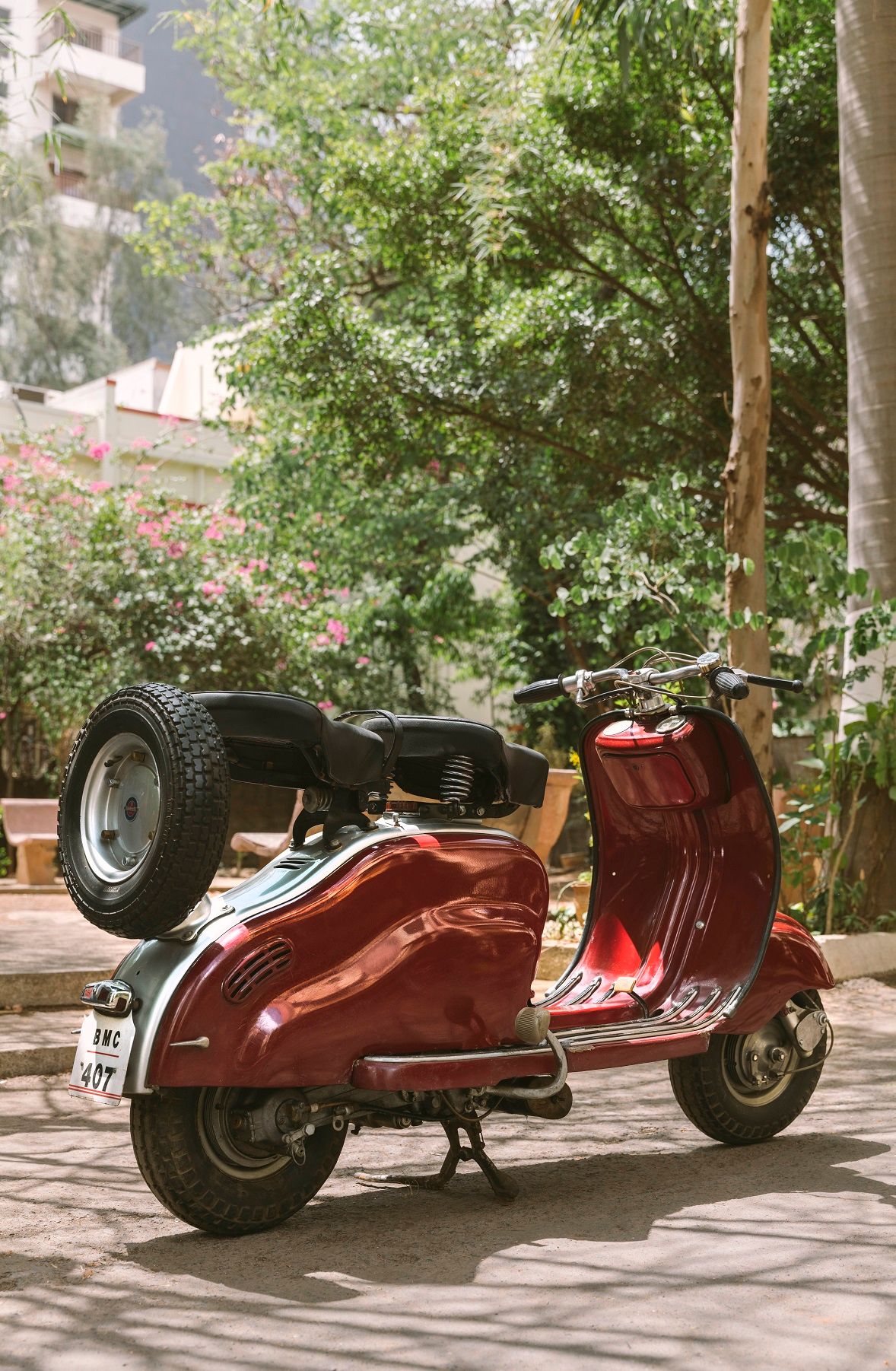 ---
---
Comments
Sign in or become a deRivaz & Ives member to join the conversation.
Just enter your email below to get a log in link.