Superlight Cyclecars From The 1920s Which Are Accessible And Yet Fun
Images: Artcurial
It has been estimated that France alone had more than 1,500 carmakers until the Wall Street crash of 1929. Of these, a significant number were making light and tiny cyclecars, or voiturettes, as the French called them, which weighed not more than 350kgs, and had engines with displacements less than 1100cc. Although these cyclecars were mostly inexpensive runabouts, some were designed to be quick, sporty, and appealing.
Amilcar was perhaps the most famous of this desirable set of sporting cyclecars. Lesser known, but no less sporty was Benjamin. Founded in Asnières, a suburb of Paris, in 1921, by the industrialist Maurice Jeanson, the Benjamins were named after his nephew.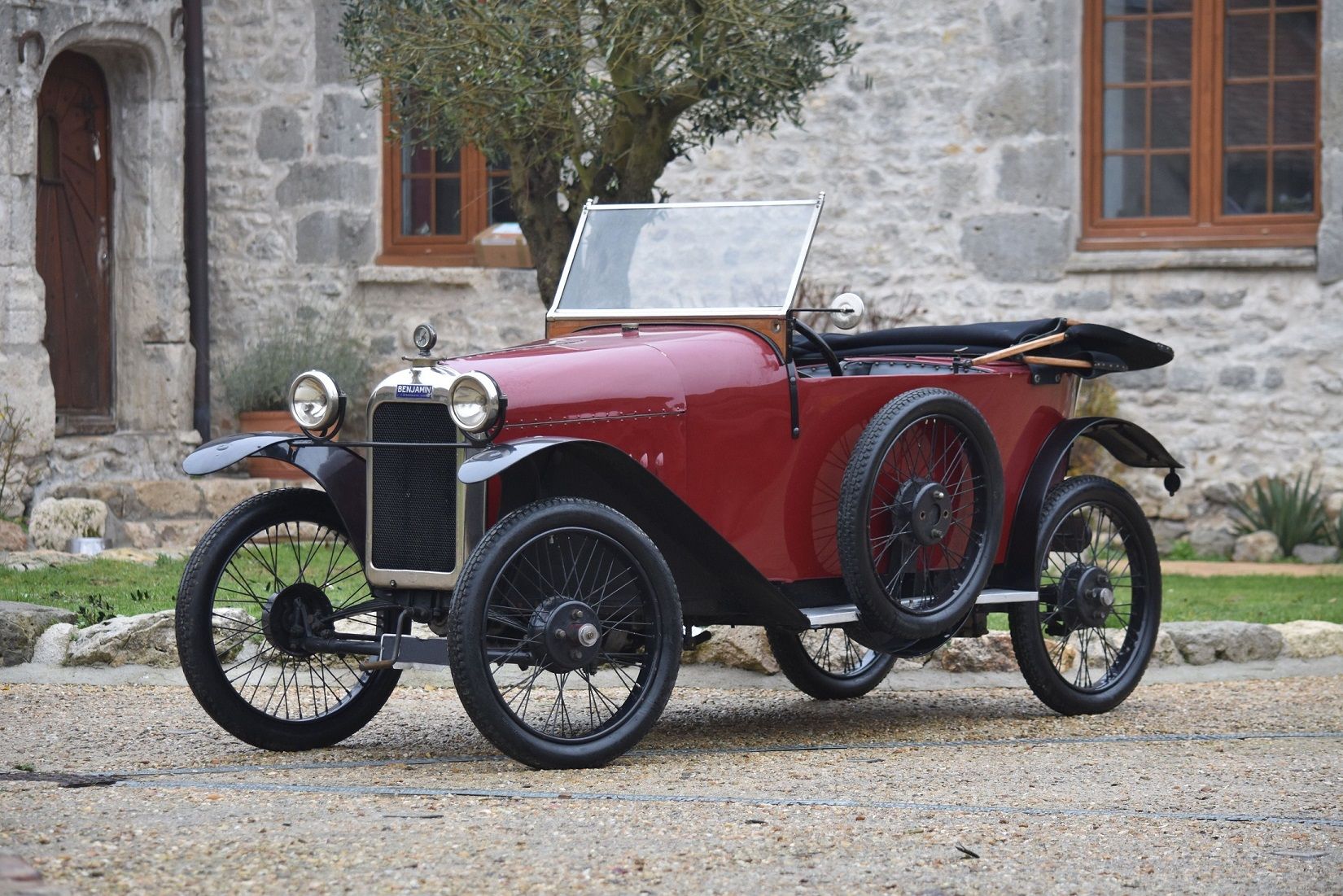 Before the First World War, Maurice Jeanson had founded a seaplane manufacturing venture, Jeanson-Coulliex, with Maurice Colliex, an aviation pioneer and an erstwhile collaborator of the redoubtable Gabriel Voisin. But after the end of the war, with the demand for aircrafts falling off, Jeanson, like many others, turned to automobile manufacturing, a booming activity then, and one not requiring large industrial means.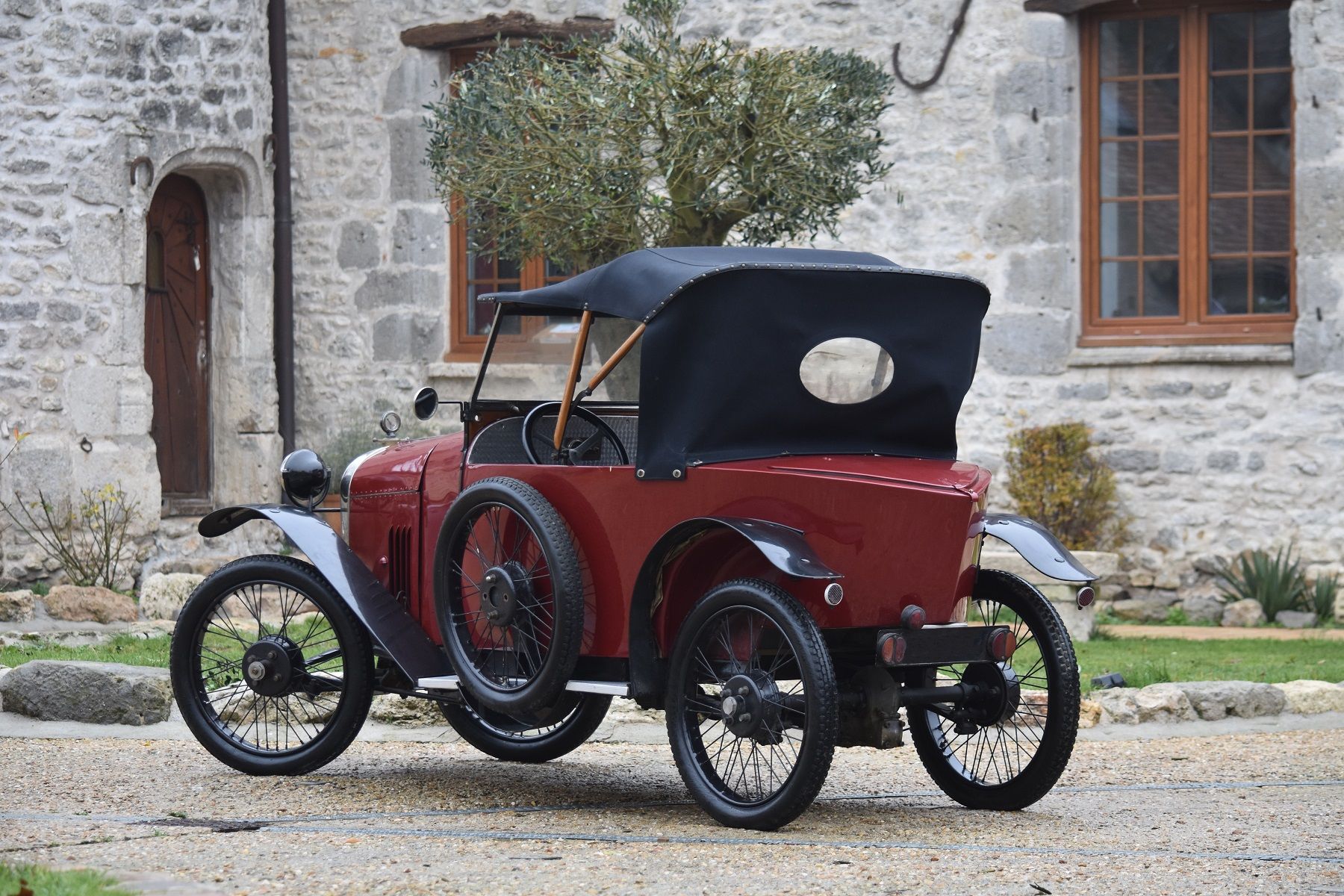 The first model developed by Benjamin was the Type A, a well-designed cyclecar powered by a 751cc four-cylinder engine producing a modest 11bhp, mated to a three-speed gearbox. By 1923, this engine was developing 14bhp, and Benjamin added a four-seater with a longer wheelbase, as well as a sports model with an overhead camshaft engine that could hit an impressive 96 km/h.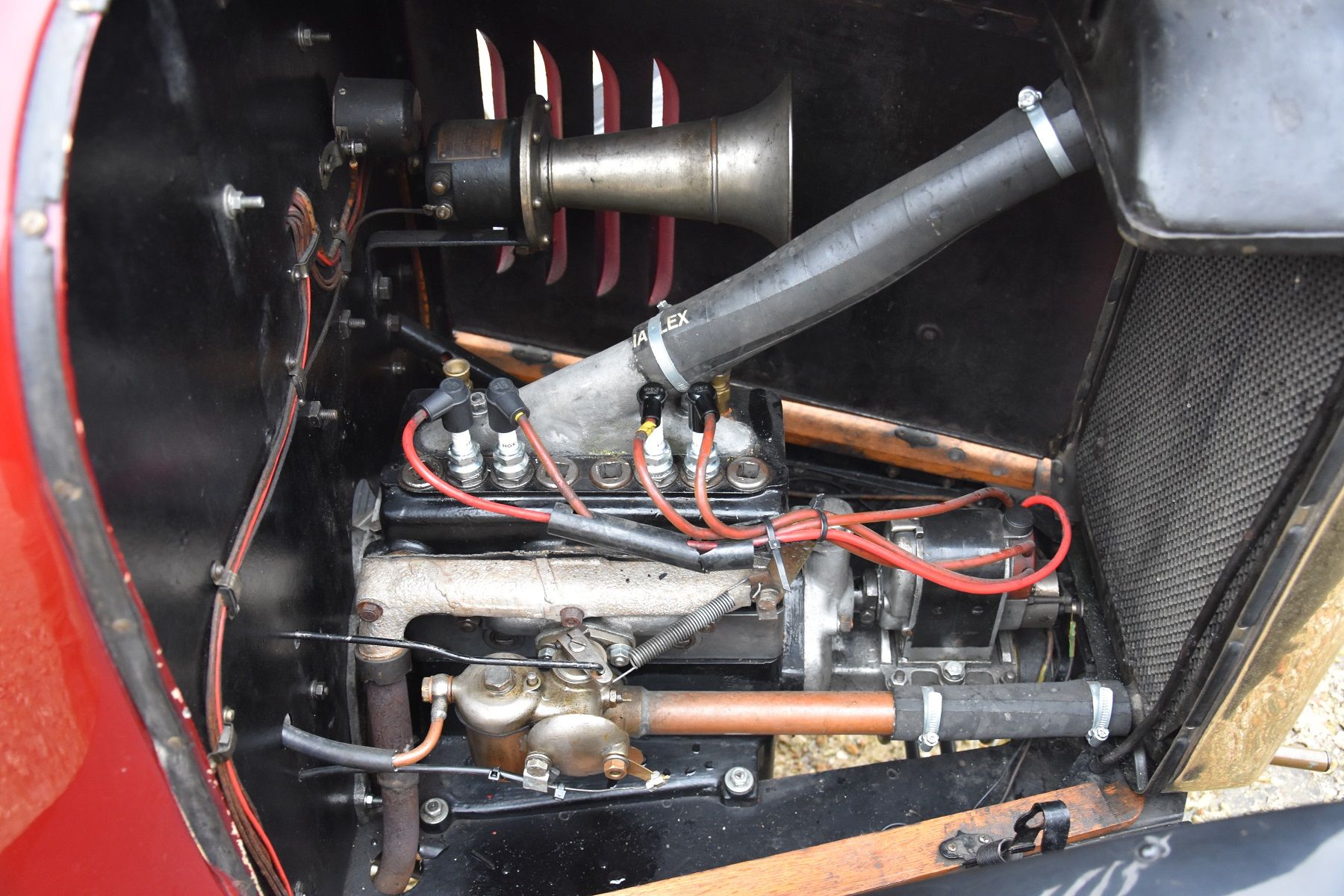 A true cyclecar was offered, with little success, in 1924. This was the Type AR, featuring staggered seating for two, and powered by an air-cooled 525cc vertical two-stroke twin-cylinder, mated to a two-speed gearbox. In 1925, Benjamin also developed a rear-engine car, with a 630cc four-stroke engine, and then later moved to using 945cc and 1100cc four-cylinder engines from Chapuis Dornier.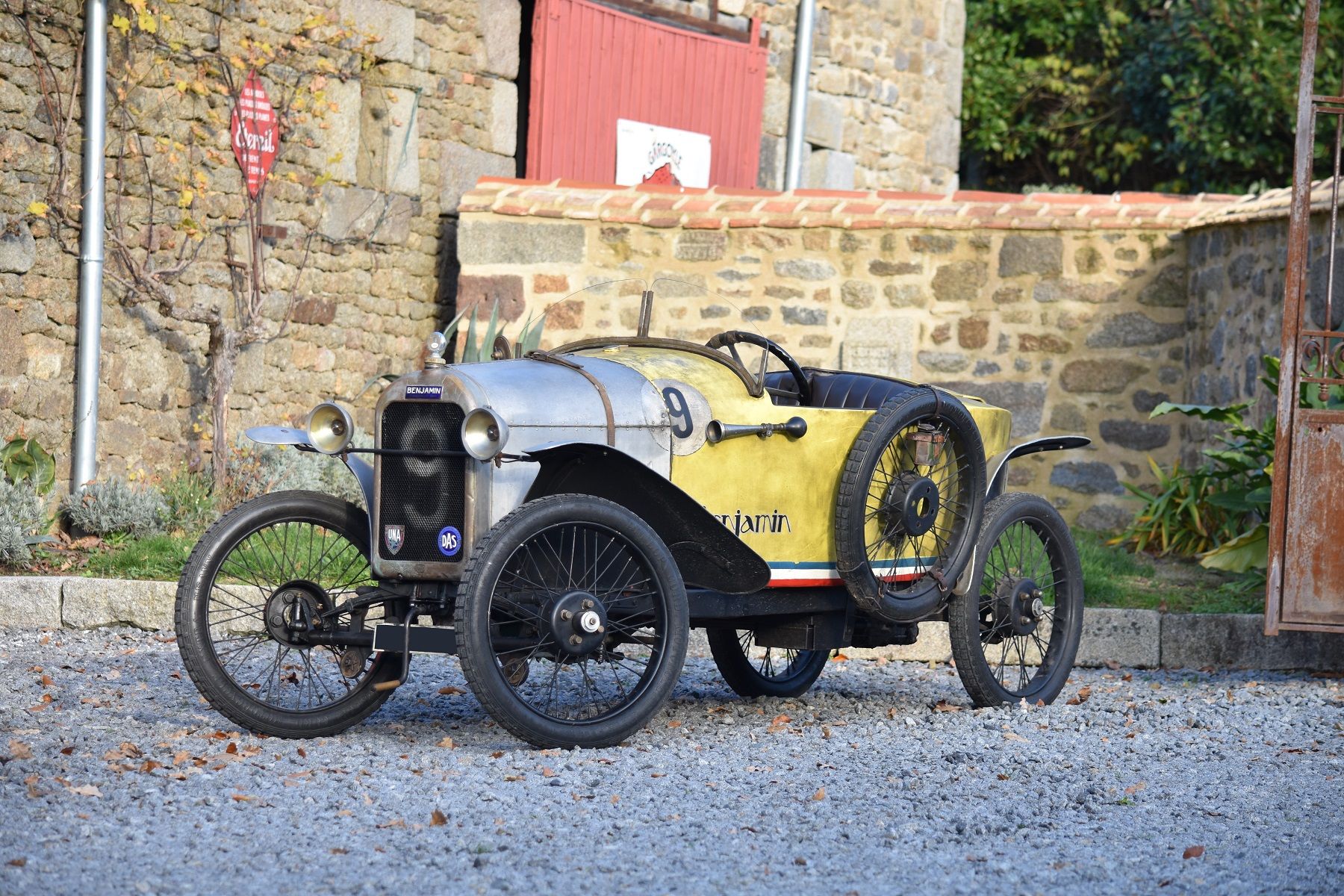 Just like rivals Amilcar and Salmson, Benjamin too went racing, winning its class in the Paris-Les Pyrénées-Paris race of June 1922, and then the 750cc class at the 1923 edition of the Bol d'Or, as well as a class victory in the Paris-Nice race of the same year. In 1927, sportswoman Violette Morris won the Grand Prix de San-Sebastian and the Paris-Nice race in a Benjamin.
To push the sales of his car, Maurice Jeanson worked out a 12-month credit system, in 1926. The task of managing these loans was entrusted to Société Générale through a new financial entity called Benjamin Nova, in which Benjamin was a stakeholder. Sales took off.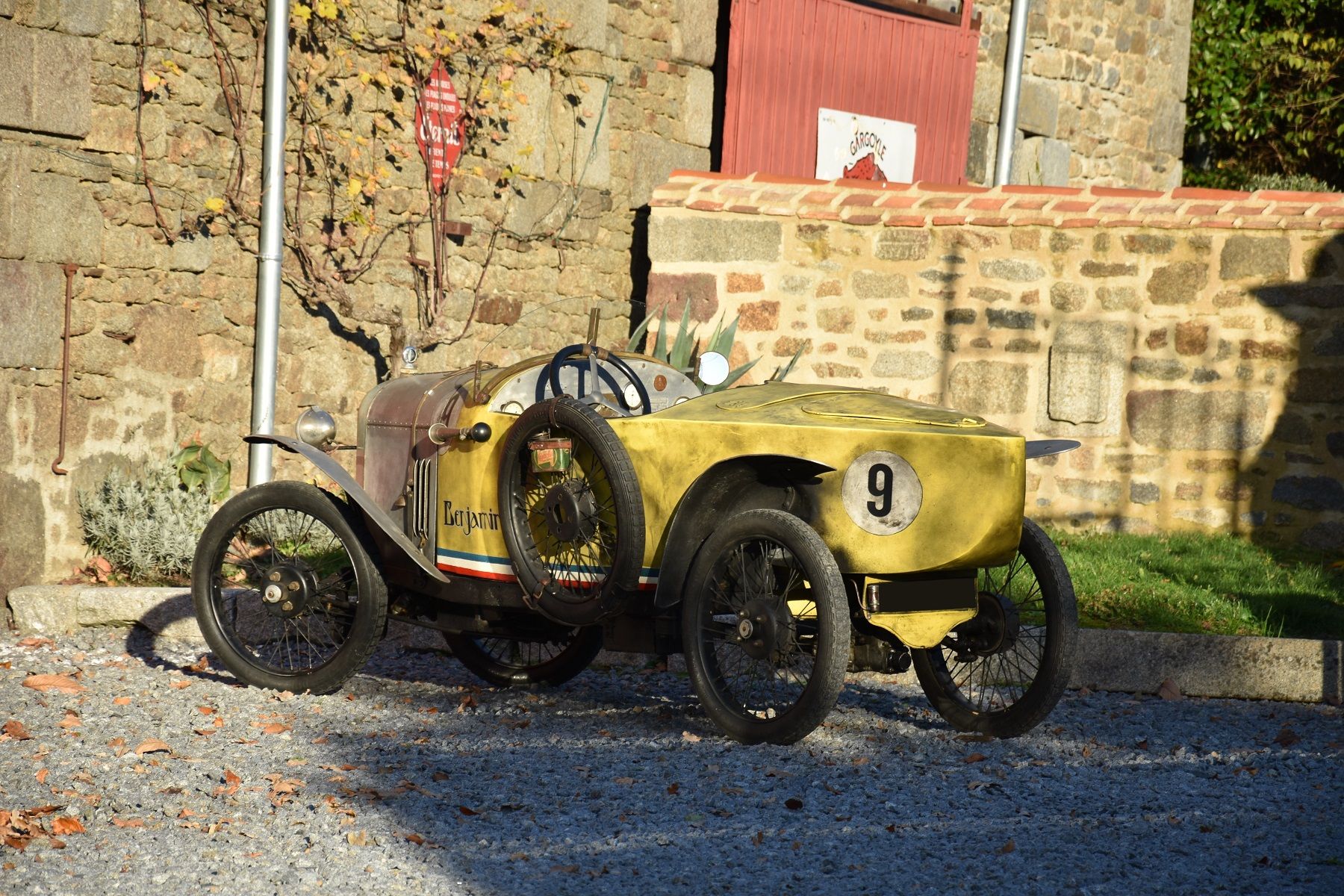 Unfortunately, this system backfired when customers, hit by the economic crisis, could no longer pay back, and despite flourishing sales figures in 1927, the company went into bankruptcy, as Benjamin was also the guarantor of the uncollected debts. The company was restructured into Benova, and the new brand decided to refocus on more ambitious models, such as one powered by an eight-cylinder Scap engine, as cyclecars had become less fashionable by then. Rebranding and repositioning didn't help either and Benova, not unlike hundreds of carmakers from the era, closed shop in 1931.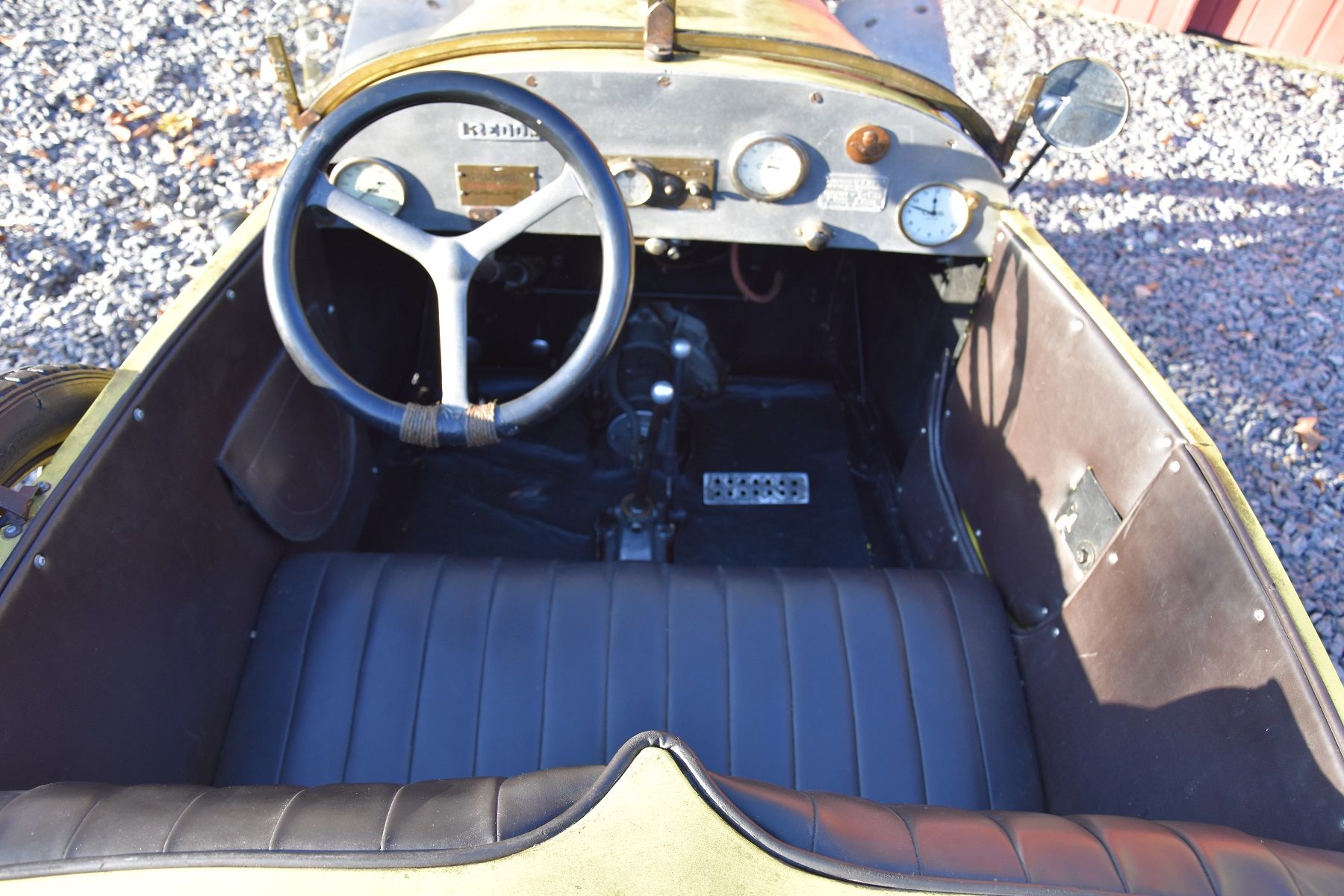 For their forthcoming auction at Salon Retromobile on 18th of March, the French auction house of Artcurial has as many as three of these rare Benjamin cyclecars. The oldest of the lot is from 1922, a Type B 'Deca' Torpedo. Featuring a small four-cylinder engine supplied by French engine specialist Lemaître et Gérard, this particular car was found under a pile of hay in the Saône et Loire region, some 370kms south of Paris. The car was surprisingly complete and well preserved.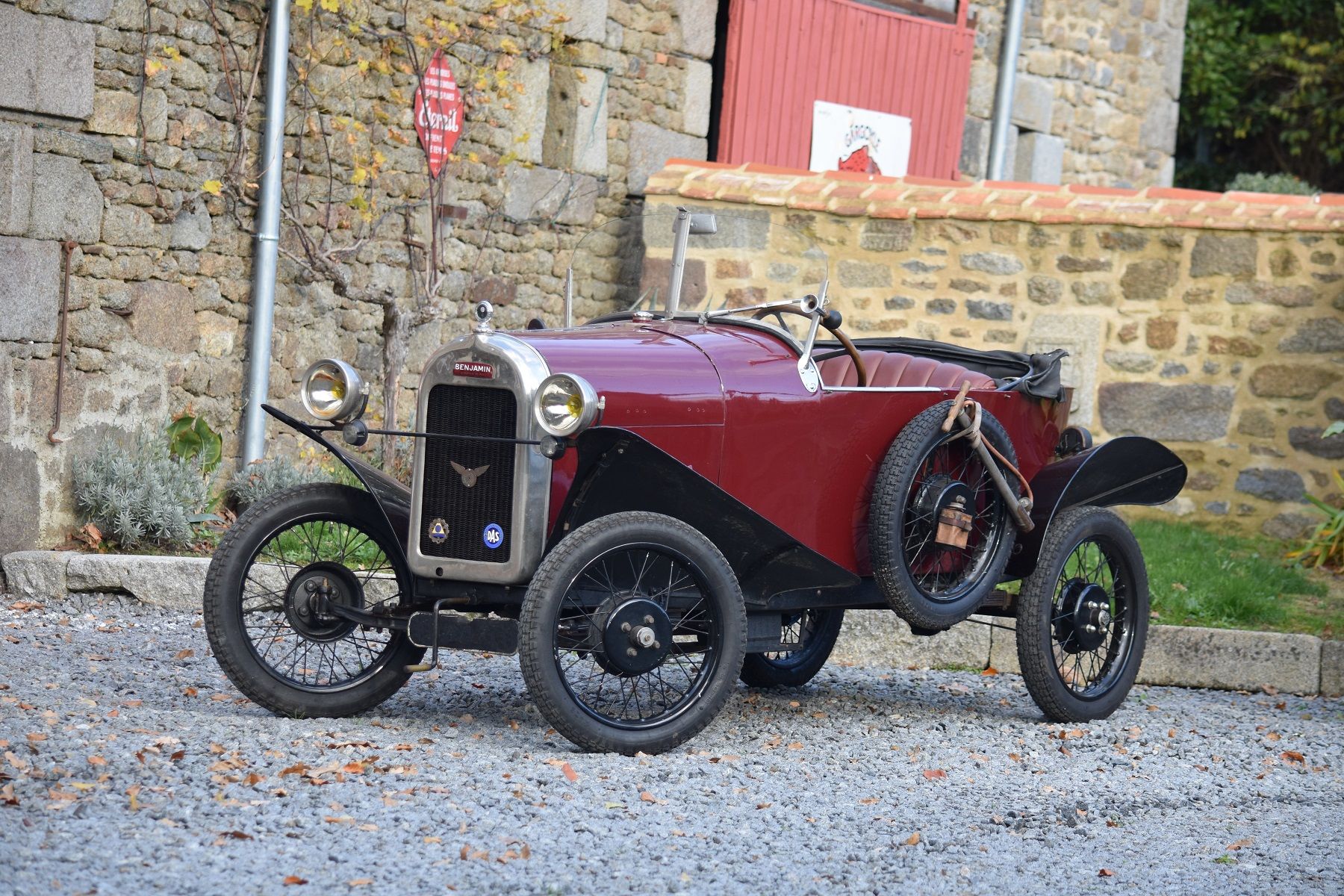 Its previous owner had acquired the car in 1983, before focusing on a bare chassis restoration, which was completed in the mid-1990s. With its slender appearance, this little cyclecar is full of delightful details, such as the 'Voiclair' wiper, the pretty thermometer atop the radiator, or the fuel gauge which 'dips' directly into the fuel tank.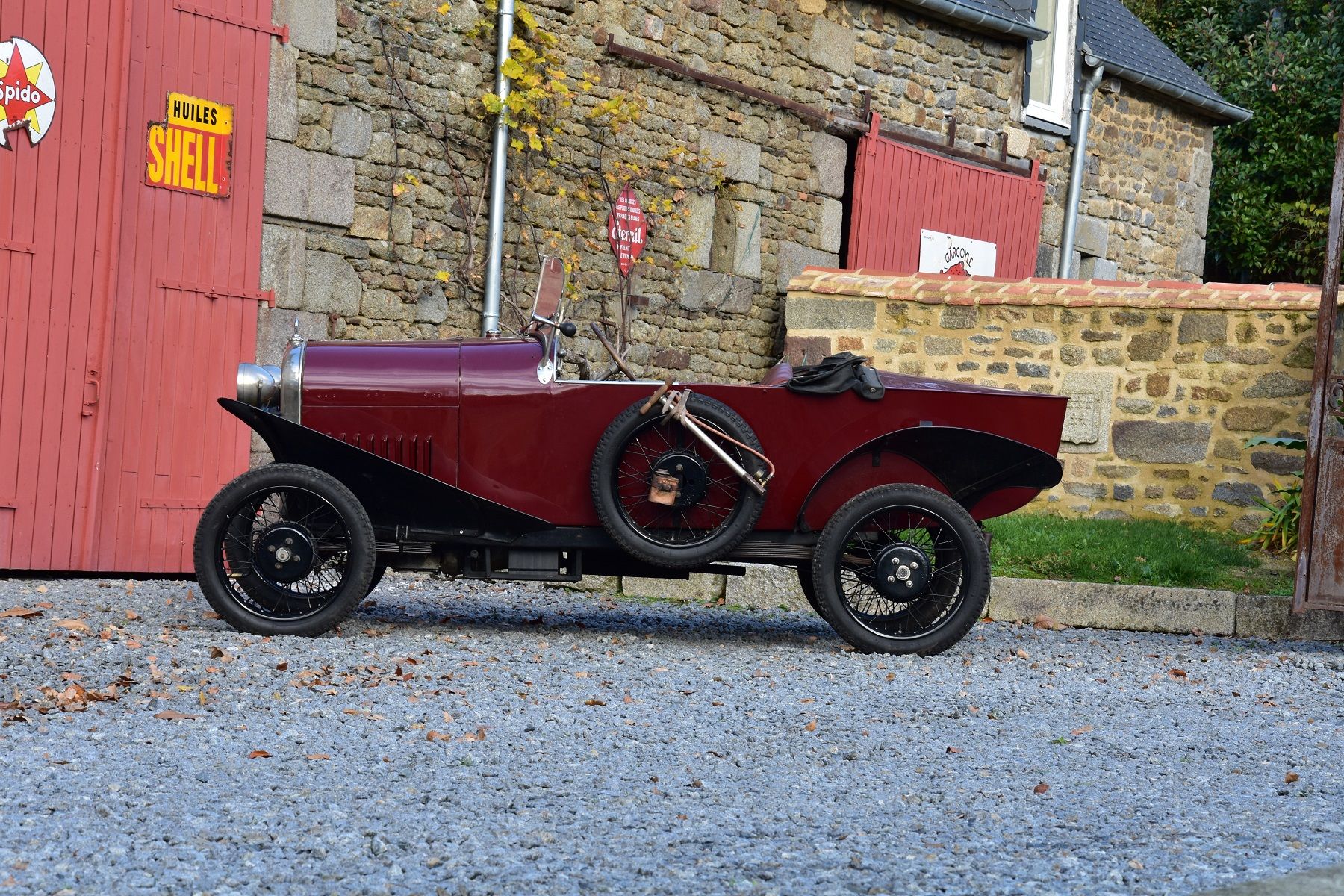 The other car from 1922 is a rare and very well-preserved Type C 'Sport', which is expected to top €50,000 (or Rs 42 lakhs)! Reflecting the early sporting successes of Benjamin, the Type C 'Sport' was developed for customers who had a passion for racing. Not only did it have a light two-seater body, with an aluminum hood and fitted front axle friction dampers, the car was powered by the efficient 750cc Gérard et Lemaître four-cylinder engine. The Type C 'Sport' was the model with which Violette Morris won the Circuit des routes pavées du Nord (the cobbled roads circuit) in 1922.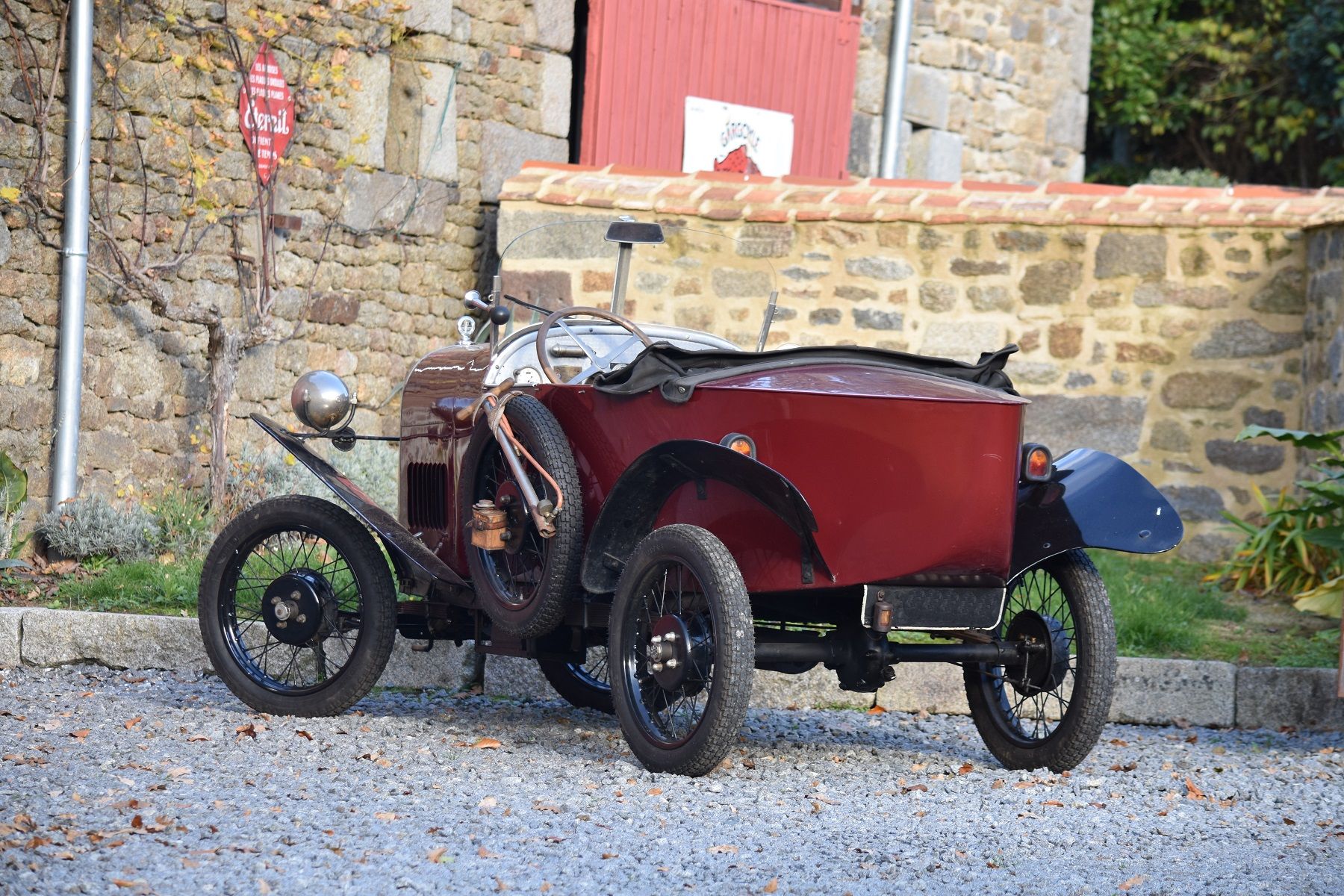 The car that Artcurial is offering is an authentic 'sport' version with its period body, identical to the racing cars that can be identified on many vintage photos. It was found by an astute collector from Mayenne while it was stored in a barn in the Loire-Atlantique region of France. It was from this collector that the current owner acquired it about 15 years ago, who then had the mechanicals comprehensively overhauled.
The third car on offer is a Type P2 Torpédo (the French for tourer) from 1924, featuring an innovative two-stroke twin-cylinder of 750cc. Unfortunately, customers did not quite take to this newer technology, and Benjamin went back to using a no less innovative four-stroke twin-cylinder with overhead camshaft for subsequent models.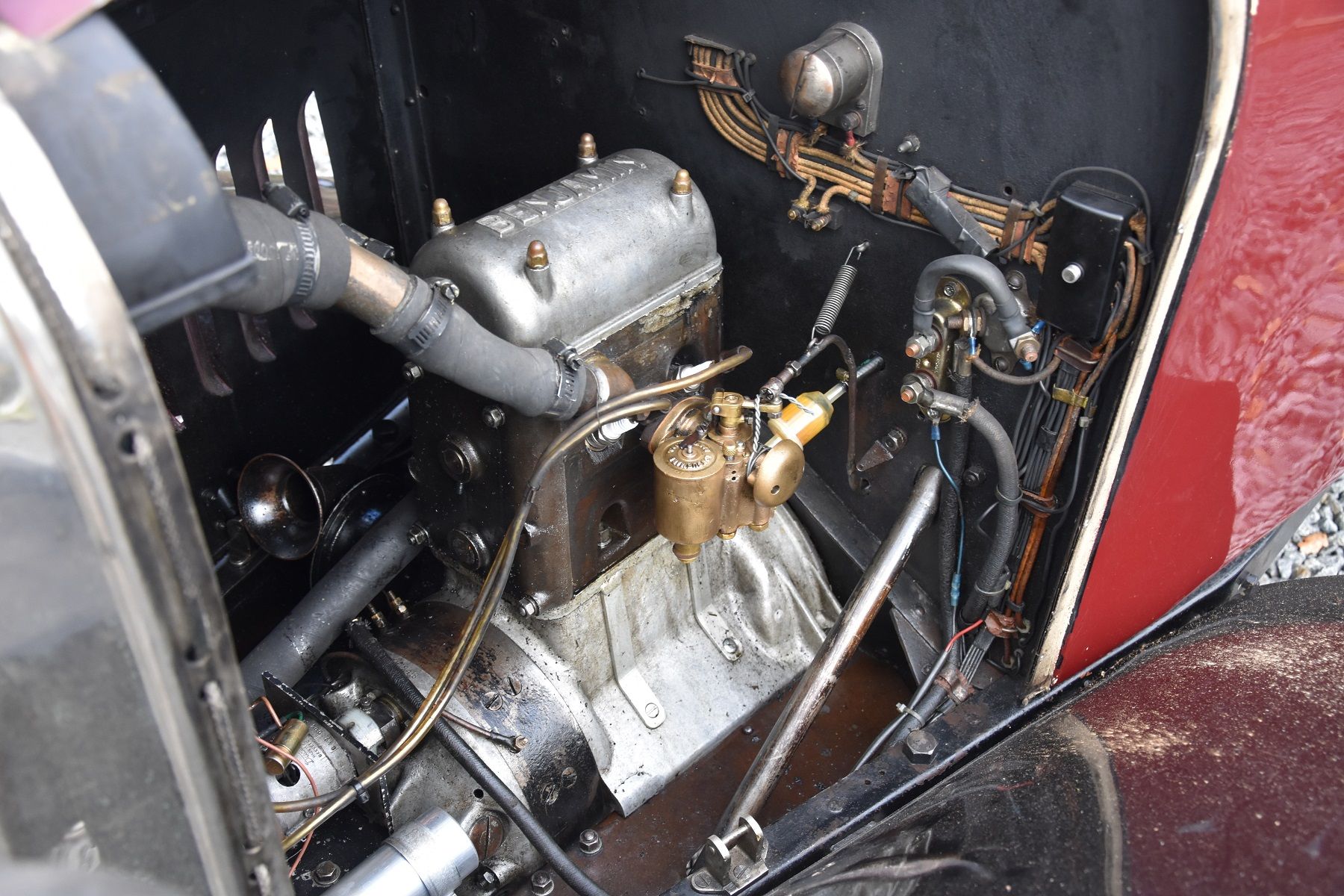 The car on offer was on exhibit at the Sarthe Automobile Museum for a long time. Restored in the 1980s, the car has had its two-stroke engine and gearbox overhauled too. Worth noting are the vintage hand pump and the small oil container attached to the spare wheel, as well as the pretty leather bag which accommodates road maps. A real charmer of a car, one with a lot of character.
---
---
Comments
Sign in or become a deRivaz & Ives member to join the conversation.
Just enter your email below to get a log in link.