The 1970 Bertone Shake Is A Sophisticated Take On The Dune Buggy
Images: Makarand Baokar
Did you know the delightful dune buggy concept was first 'invented' by artist, mechanic, boat builder and surfer Bruce Meyers back in 1964? A significant number of these Volkswagen Beetle-engined contraptions were sold in sunny California during the time. However, the world really got to see one of these for the first time in 1968, in the Steve McQueen-Faye Dunaway movie The Thomas Crown Affair. Soon dune buggies became the rage in Europe too. To capitalise on the new trend, Bertone decided to reinterpret the dune buggy theme in its own distinctive way.
As Bertone was supplying bodies to Chrysler Simca in France for their rear-engined 1200 S Coupé, the decision was taken between owner Nuccio Bertone and chief designer Marcello Gandini to develop a dune buggy on the base of the Simca's longitudinal rear-engine layout. There was another ulterior motive behind this decision, and that was to generate additional future design commissions from the French carmaker.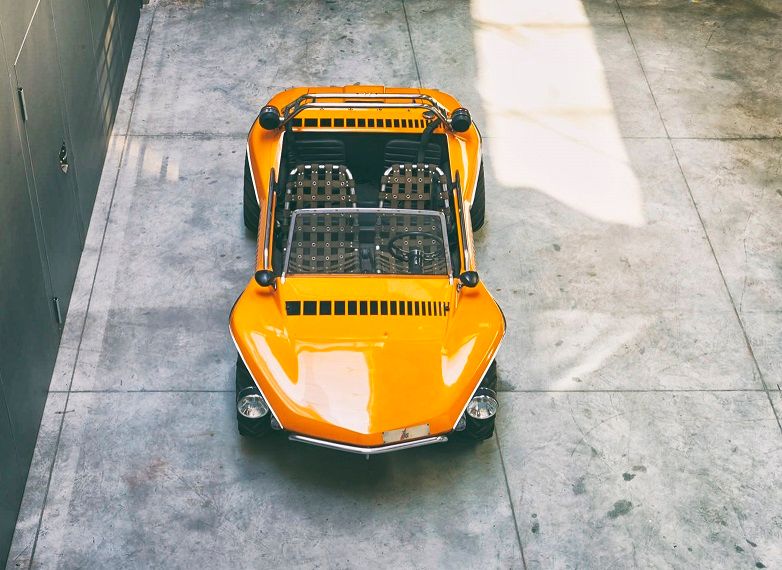 The 85bhp 1204 cc engine of the Simca 1200 S was retained at the rear but mounted on a tubular steel frame (designed specifically for the buggy). The wheelbase was reduced to a tad over two metres (2.05 metres), compared to the donor car's 2.23, with the engine sticking out at the rear.
Designed by Marcello Gandini, the Bertone Shake was a very different and decidedly more sophisticated take on the dune buggy concept. It had an overall length of just 3.52 meters, but was quite wide at 1.63 meters, yet very low (1.18 meters). The tailor-made wide wheels were shod with chunky off-road rubber and complemented by chromed frames to protect the mechanical components at the rear. It also had a stylised roll-bar atop (that also provided the mounts for the rear lamps.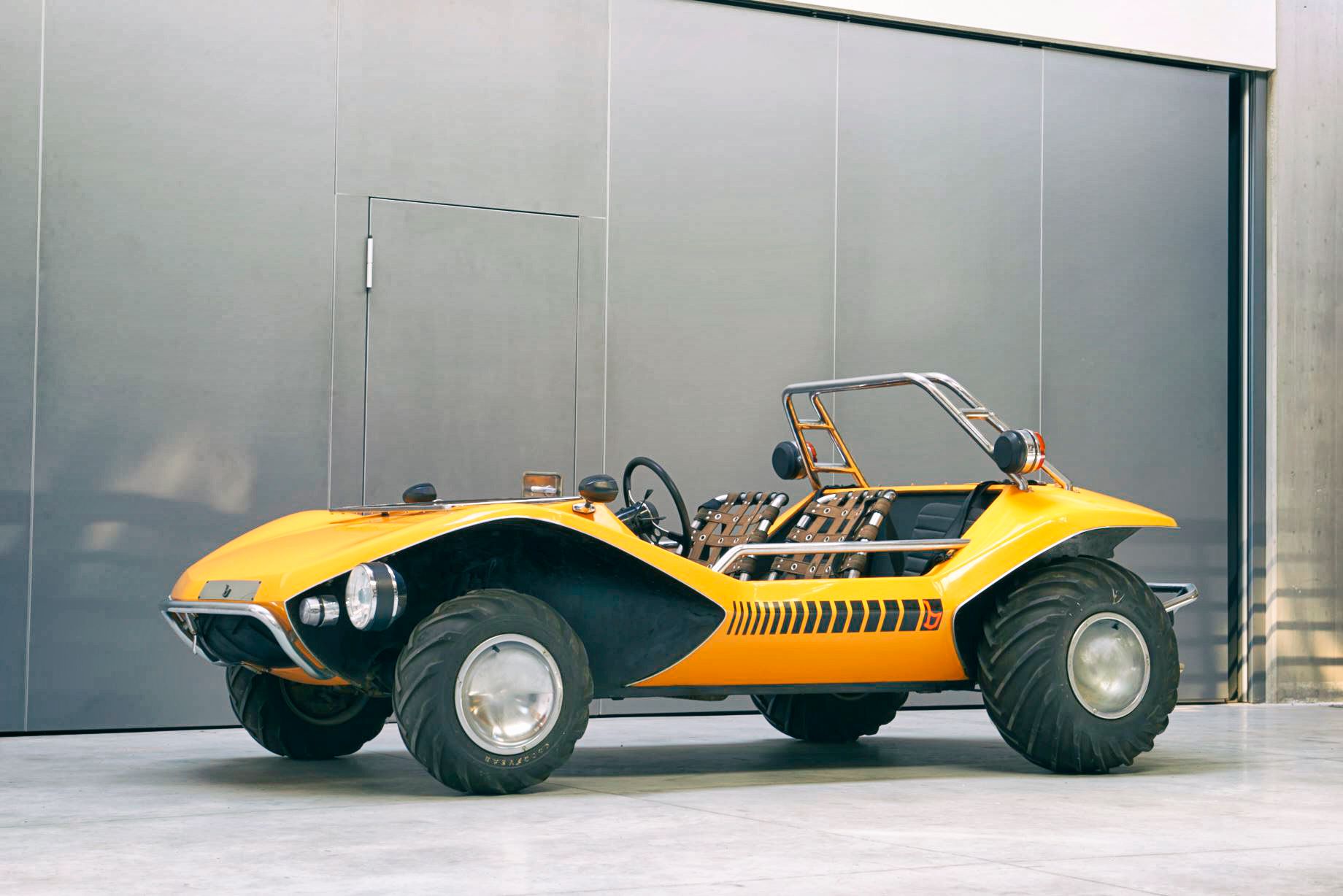 Unveiled at the 1970 edition of the Paris Motor Show, the Bertone Shake was quite a success. Bertone made a second proto, but two more were made by the French specialist carmaker Matra, who saw potential in commercialising the concept. For the version that Matra developed, the chassis was modified, as were certain detailed aspects of the design, to make the product more practical, as well as to meet impending safety standards. In fact, one of the two Matra prototypes was even crash tested. And then Bertone made another one for the 1972 Geneva Motor Show, this time powered by a Fiat 128 engine. But more on them for another day.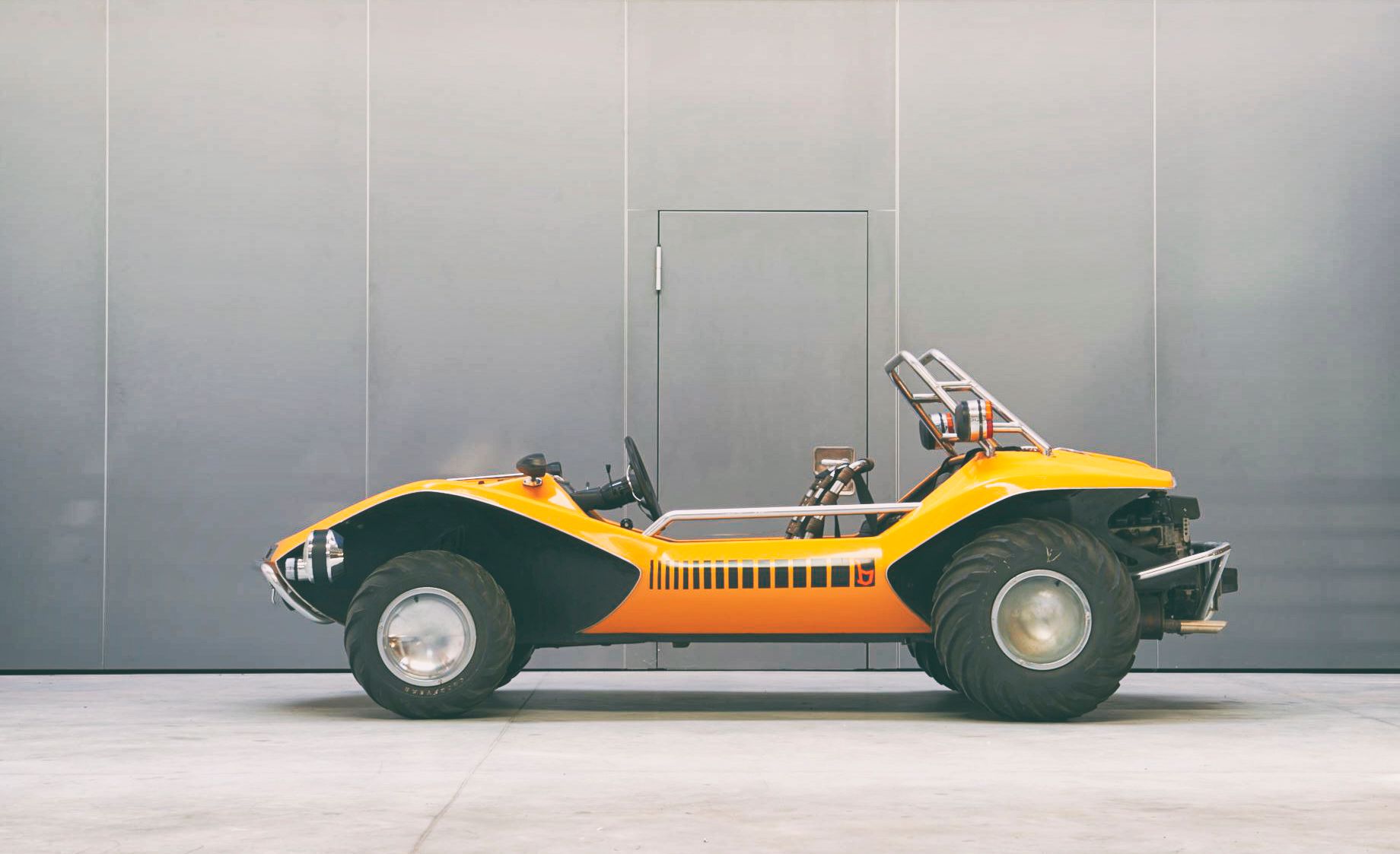 ---
---
Comments
Sign in or become a deRivaz & Ives member to join the conversation.
Just enter your email below to get a log in link.