The Automobile Art Of Géo Ham And The Art Deco Era
Images: Courtesy Artcurial Motorcars/Gautam Sen
Born in 1900, Géorges Hamel, who went by the pseudonym of Géo Ham, rapidly established a reputation as one of the finest painters of automobiles and aeroplanes. In fact, he was recognised as the official painter for French aviation, in 1931.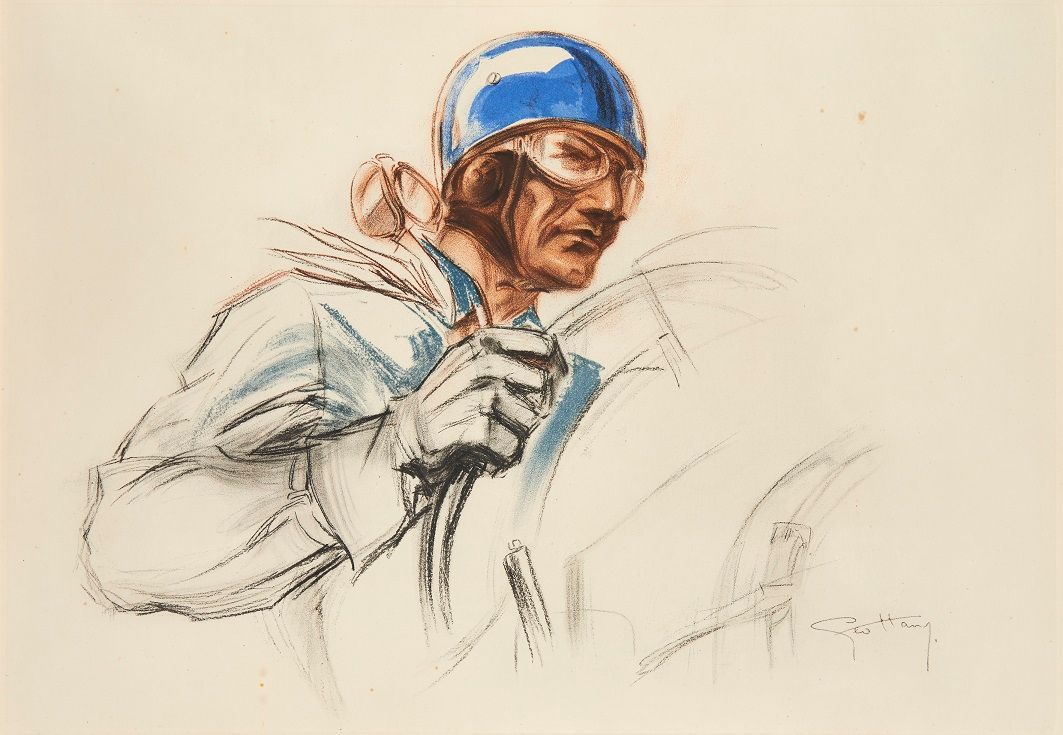 Hamel's father, a chemical engineer, ran a store selling photographic equipment in the town of Laval, and his mother, sold perfumes in the same place. Thanks to his father, who was also a publisher of postcards, Géorges Hamel's passion for drawing and painting was encouraged. As a child, Hamel painted the landscapes of the Mayenne countryside. However, when he was 13, during a motor race organised on 11 May 1913 in the city of Laval, Hamel decided that all he wanted to do was sketch and draw cars and planes.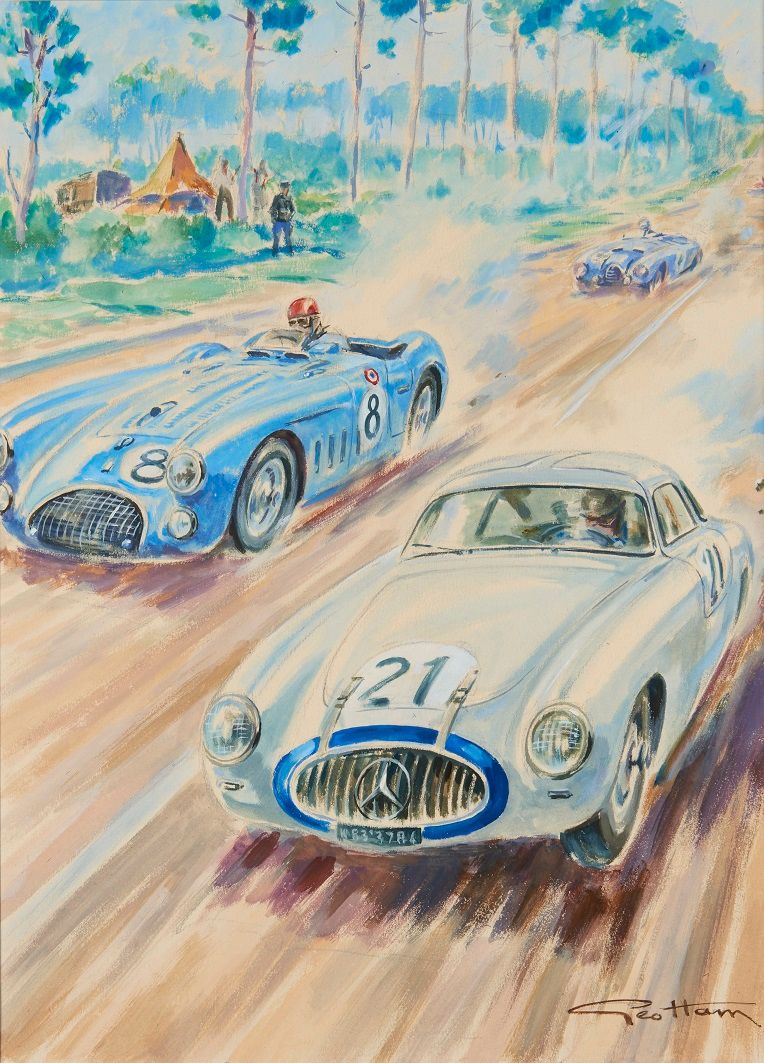 On the advice of painter and playwright Eugène Morand, Hamel moved to Paris in 1917, and in 1918, he was admitted to the prestigious Ecole des Arts Décoratifs (the School of Decorative Arts). Hamel soon built a fine reputation as a seasoned illustrator and a champion of Art Deco. His drawings conveyed the impression of speed so accurately that publishing houses and specialist journals clamoured to have him on their rolls.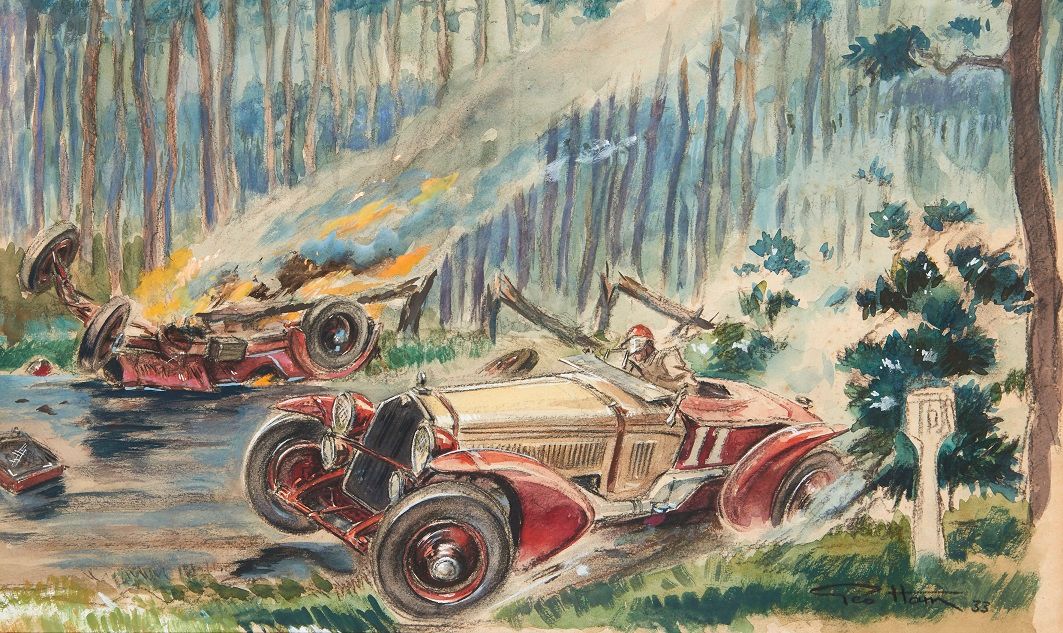 Hamel began illustrating for the very prestigious magazine Omnia, and later illustrated the cover of L'Illustration magazine from 1927. Soon leading carmakers such as Amilcar, Rolls-Royce, Talbot, Delahaye, Chenard et Walker benefited from his talent, as he made posters and advertisements for them.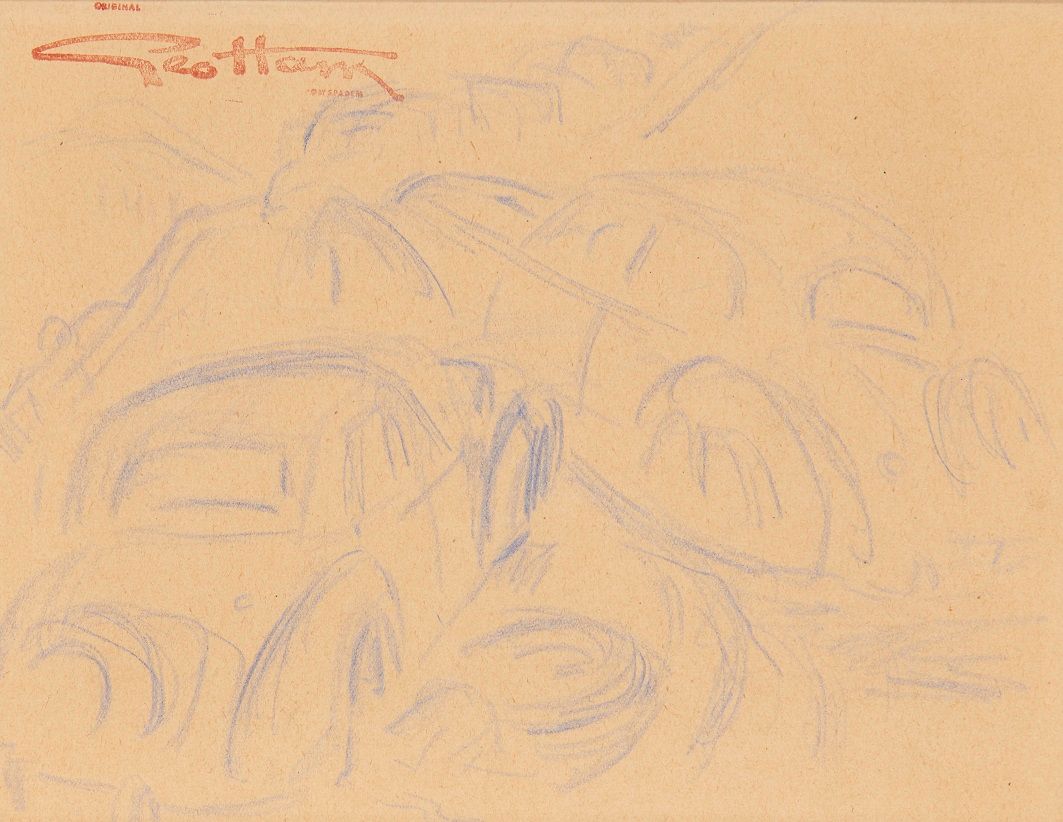 Controversially, his illustrations may have also influenced the designs of certain coachbuilders. Some are of the opinion that one of the finest looking automobiles of the pre-War era, the Figoni et Falaschi-coachbuilt Delahaye 135 (one of which survives in Jodhpur), may have been inspired by one of his illustrations, though this hypothesis has been challenged by the Figoni family.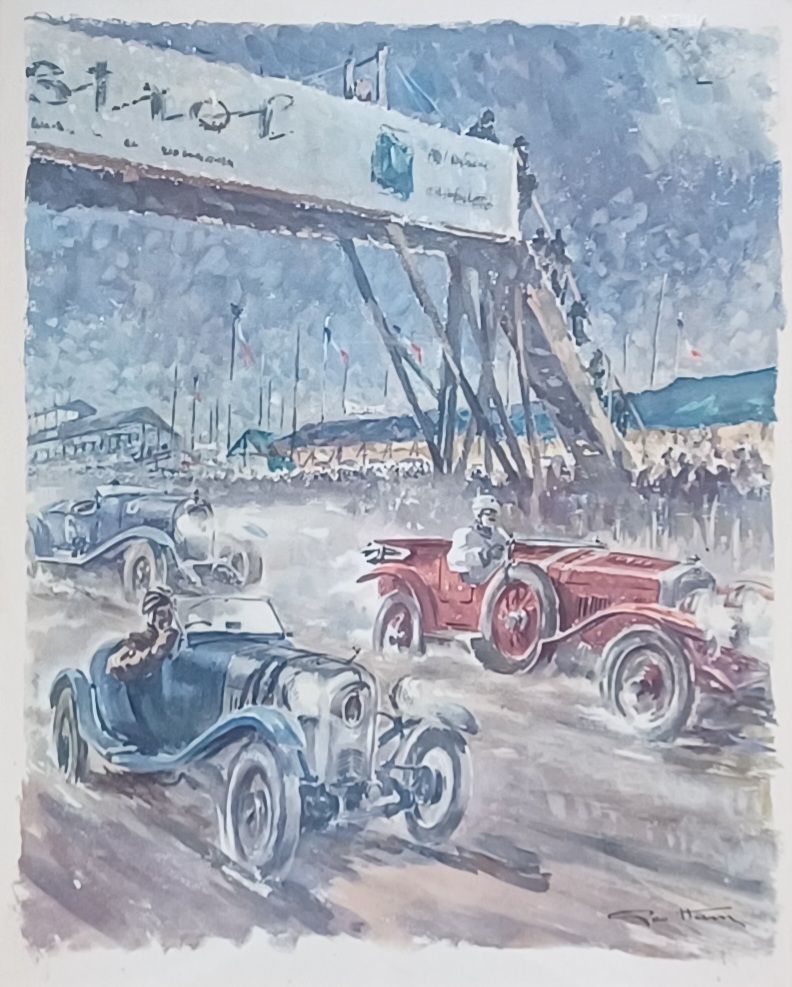 The automobile remained his favourite sport throughout his life. Hamel spent most of his weekends enjoying motorsport, either as a spectator busy painting the action, or participating in the action, by racing himself or as a mechanic and co-driver to gentleman racer Michel Doré. With Doré, Géo Ham raced in the Toul-Nancy and the Arpajon races, on the circuits of Aisne and Picardy. Hammel also took part once in the 24 Hours of Le Mans, in 1934, in an L8 Derby.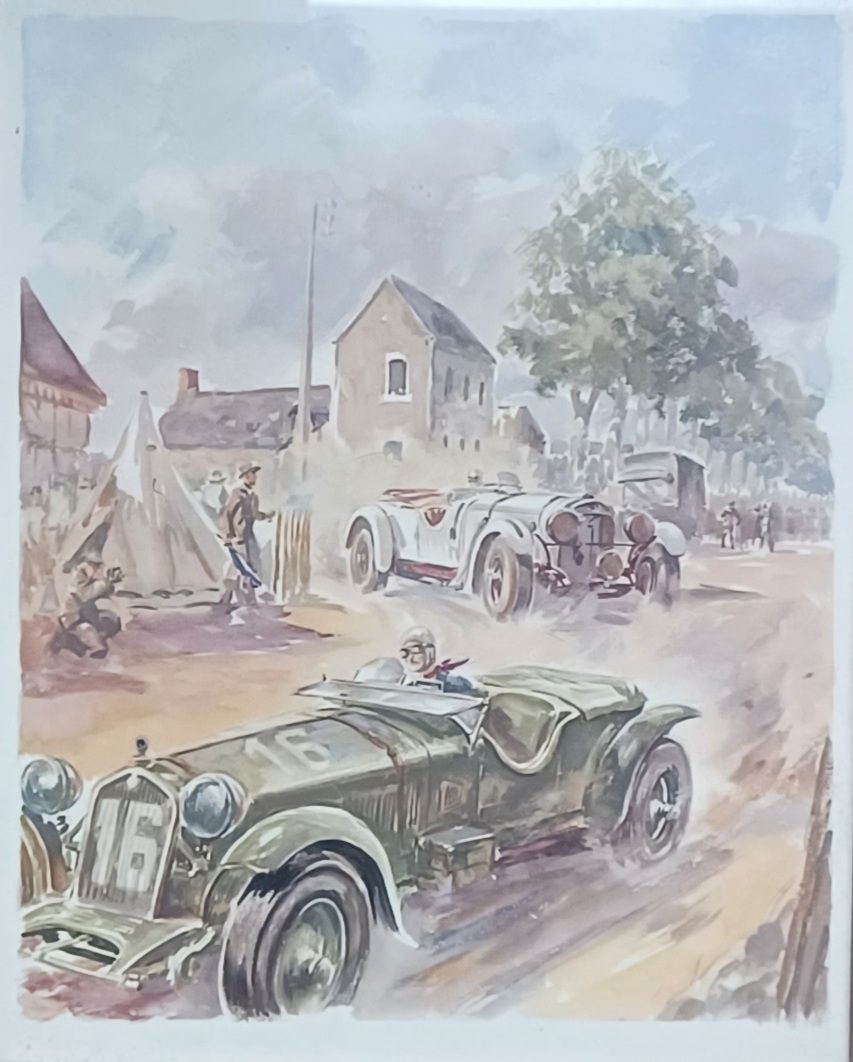 Even though Géo Ham went on to influence an entire generation—as well as subsequent generations—of artists, painters and sculptors who specialised in the automobile as a subject, his influence did not quite reach India, alas.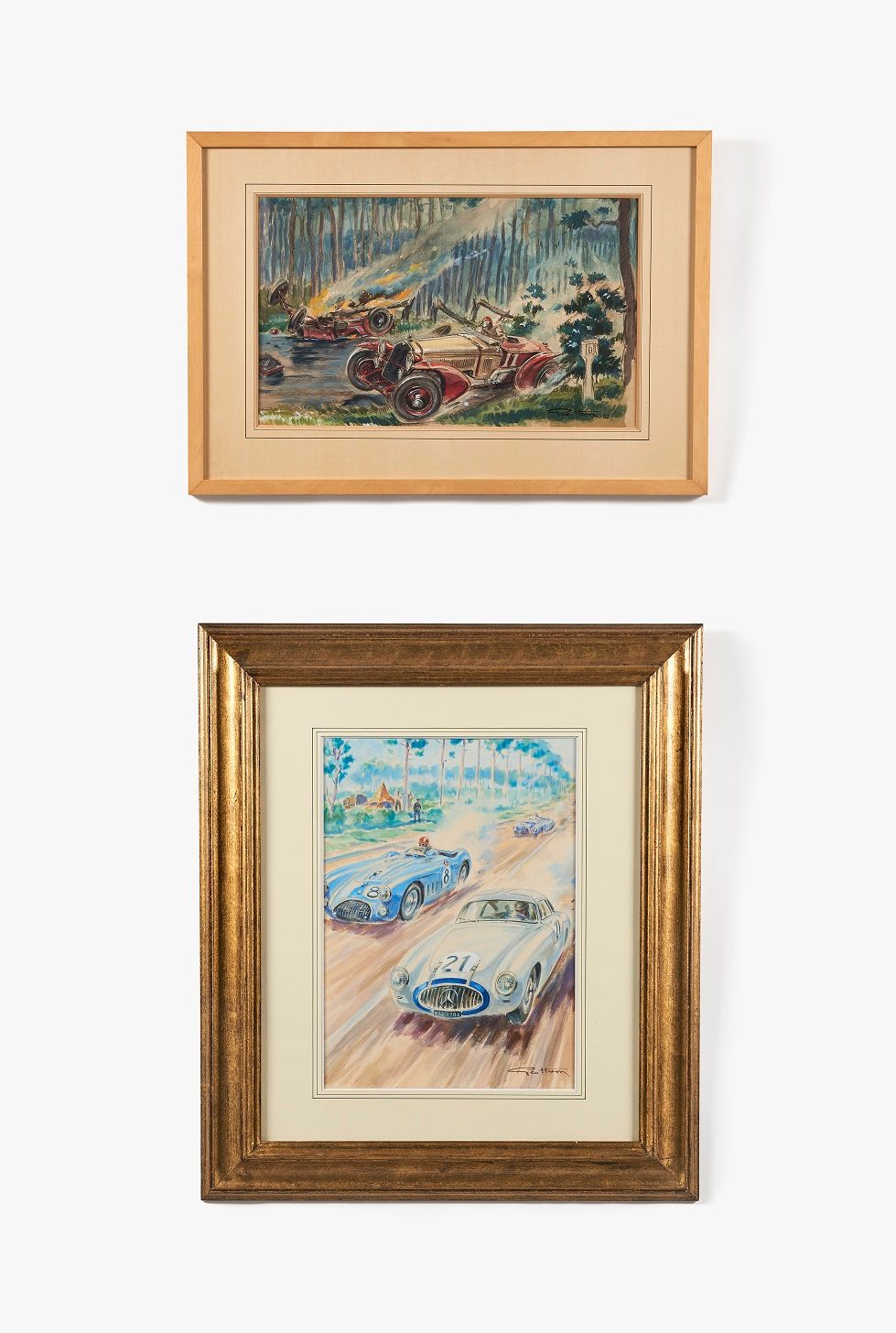 ---
---
Comments
Sign in or become a deRivaz & Ives member to join the conversation.
Just enter your email below to get a log in link.