The Cat From Cleckheaton
Images: Shreya Goswami
While most people know that Jaguar cars are also called Coventry Cats, not many have heard of the Cat from Cleckheaton. Well, the cat being referred to is a Panther, a brand of big motorcycles made in England that existed much before Swallow Sidecar became Jaguar.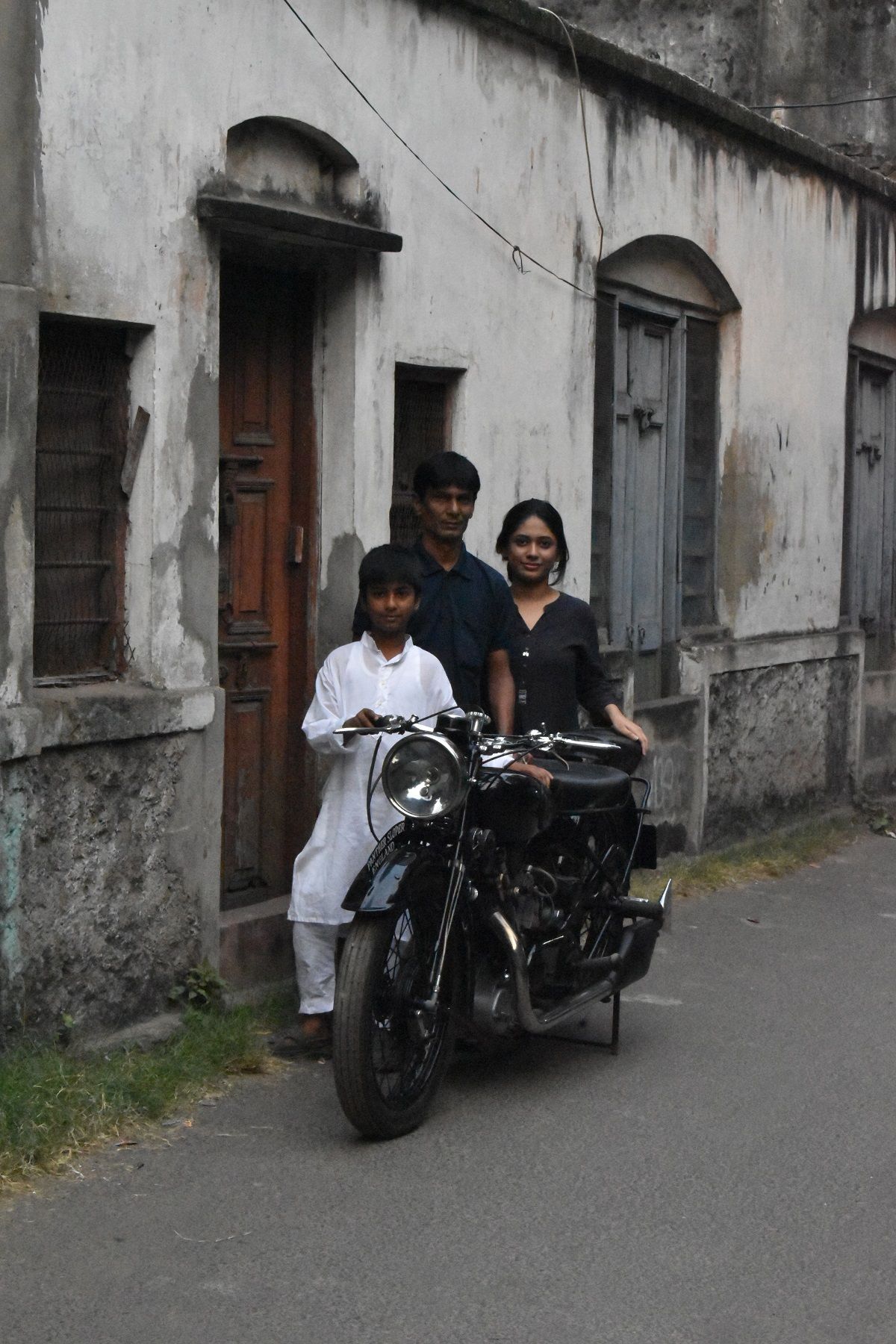 In 1900, Joah 'John' Carver Phelon and his nephew Harry Rayner patented their sloping single-cylinder engine as a stressed member design. Essentially, this meant that the bolts holding the cylinder to the crankcase were extended at the top and bottom so that the engine became a part of the frame, replacing the down tube.
Unfortunately, Rayner died in 1903 in a car accident, perhaps the first such death in Yorkshire. Richard Moore's brother owned a Phelon and Rayner bike and being impressed by it offered to invest in a partnership. Hence, Phelon & Moore came into existence.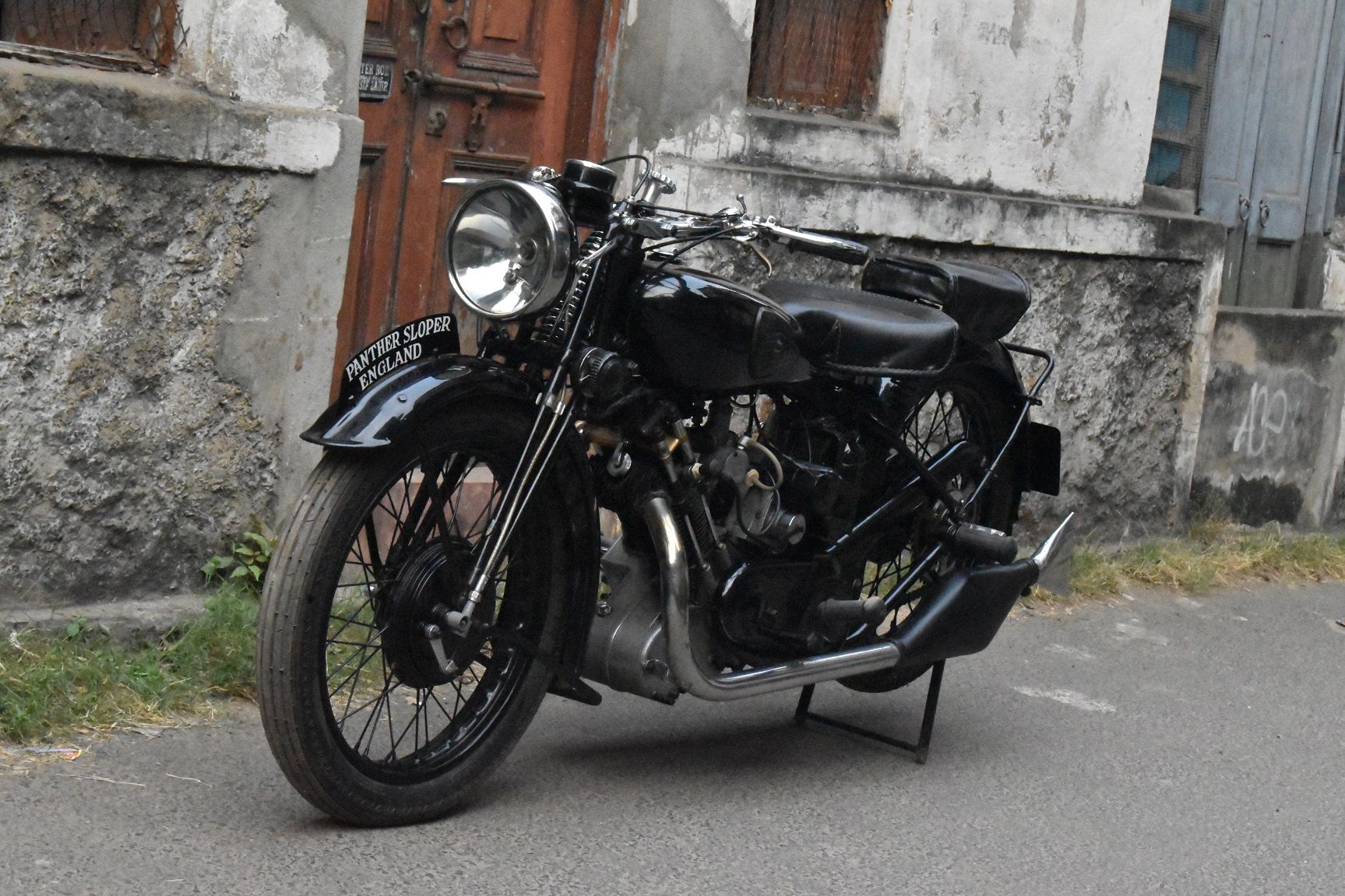 Phelon & Moore established a motorcycle factory in Cleckheaton, a suburb of Leeds in Yorkshire, England where, from 1904 till 1967 motorcycles were manufactured. The bikes were known as P&Ms. The Panther brand came in existence in 1924 only after Granville Bradshaw joined as engineer-designer in 1923 and redesigned the P&M engine wholesale.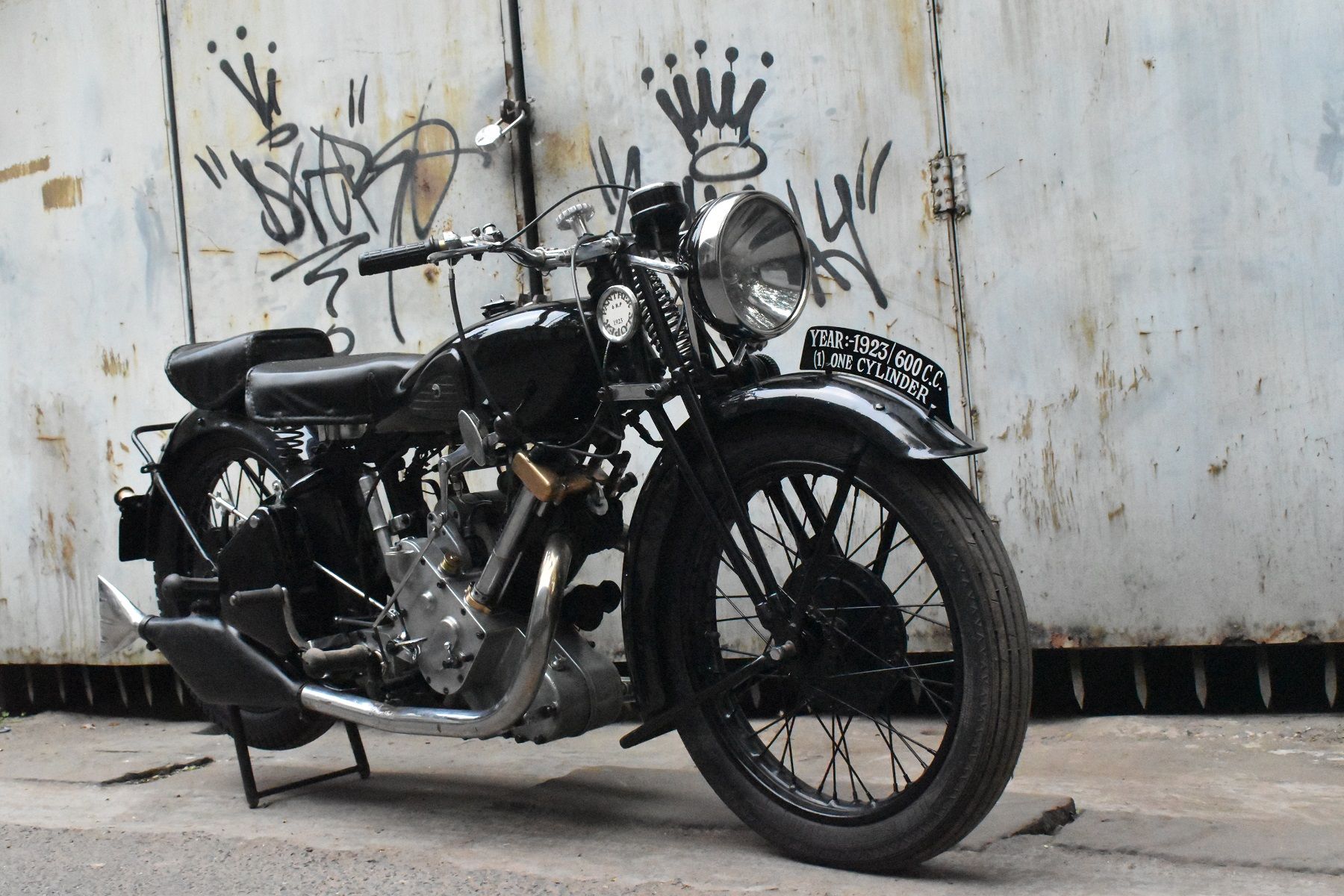 P&M motorcycles had a design trait: they were powered by a large sloping 40-degree single-cylinder engine. This design was used all through the existence of the company, up to the final 645cc Model 120. Because of the sloping engine cylinder, Panthers are known as Slopers.
Now, how is all that relevant to India and these pages?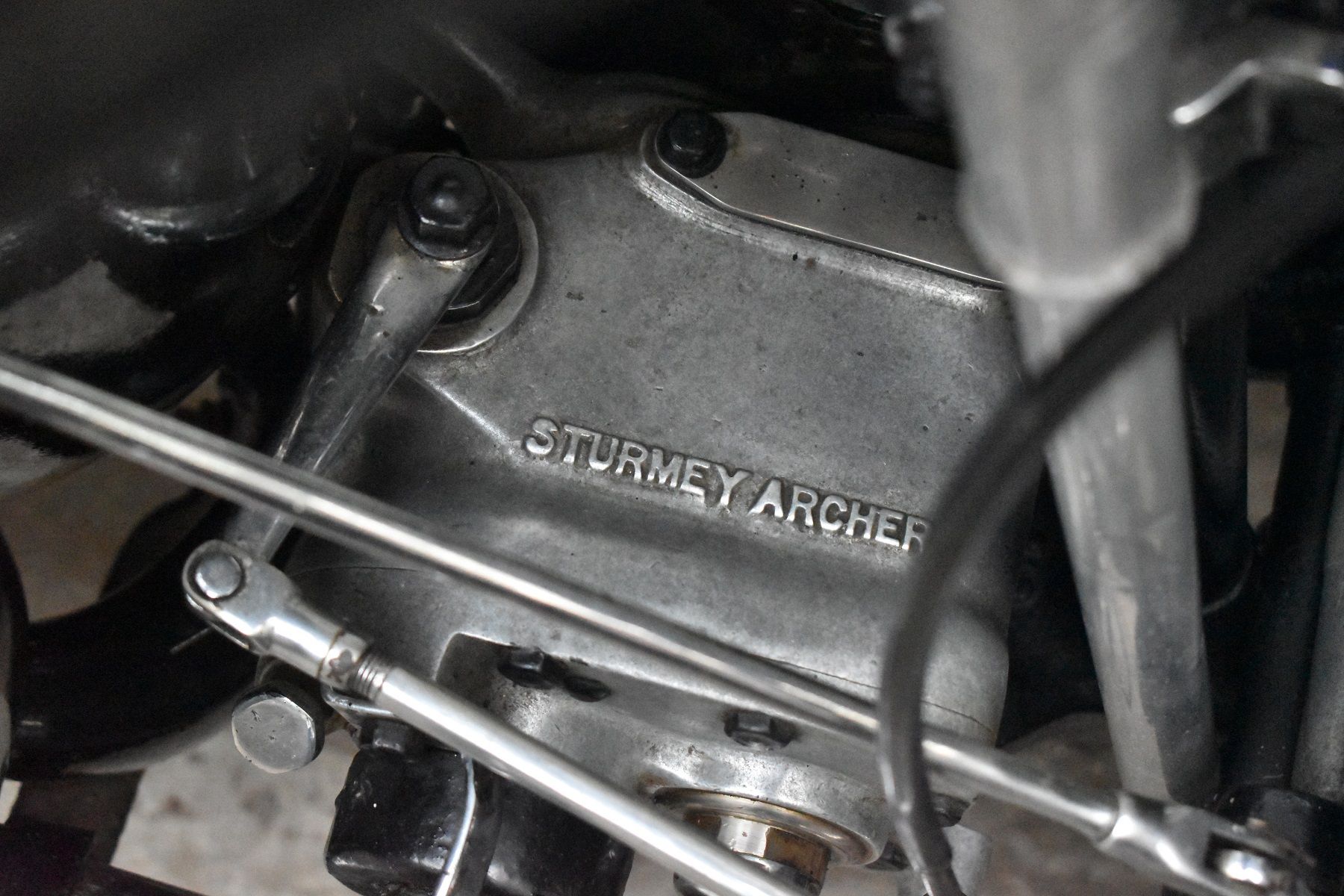 Every year, at the Statesman Vintage and Classic Car and Bike rally in Calcutta, a dark-green-coloured motorcycle always stands out—it is unlike anything else in the city because of the sloping engine. Syed Afzaluddin Hossain's Panther Sloper's registration plate bears the numbers 600cc and 1923, which the former clarified was the engine capacity and year of manufacture.
It is not the only Panther Sloper in India though, there are maybe another four more around—two in Mumbai with a collector, another in Bangalore, and another elsewhere. However, Afzal's is the only active Panther Sloper in India that runs regularly and turns up at events, including the recent AAEI-CDC meet in Calcutta.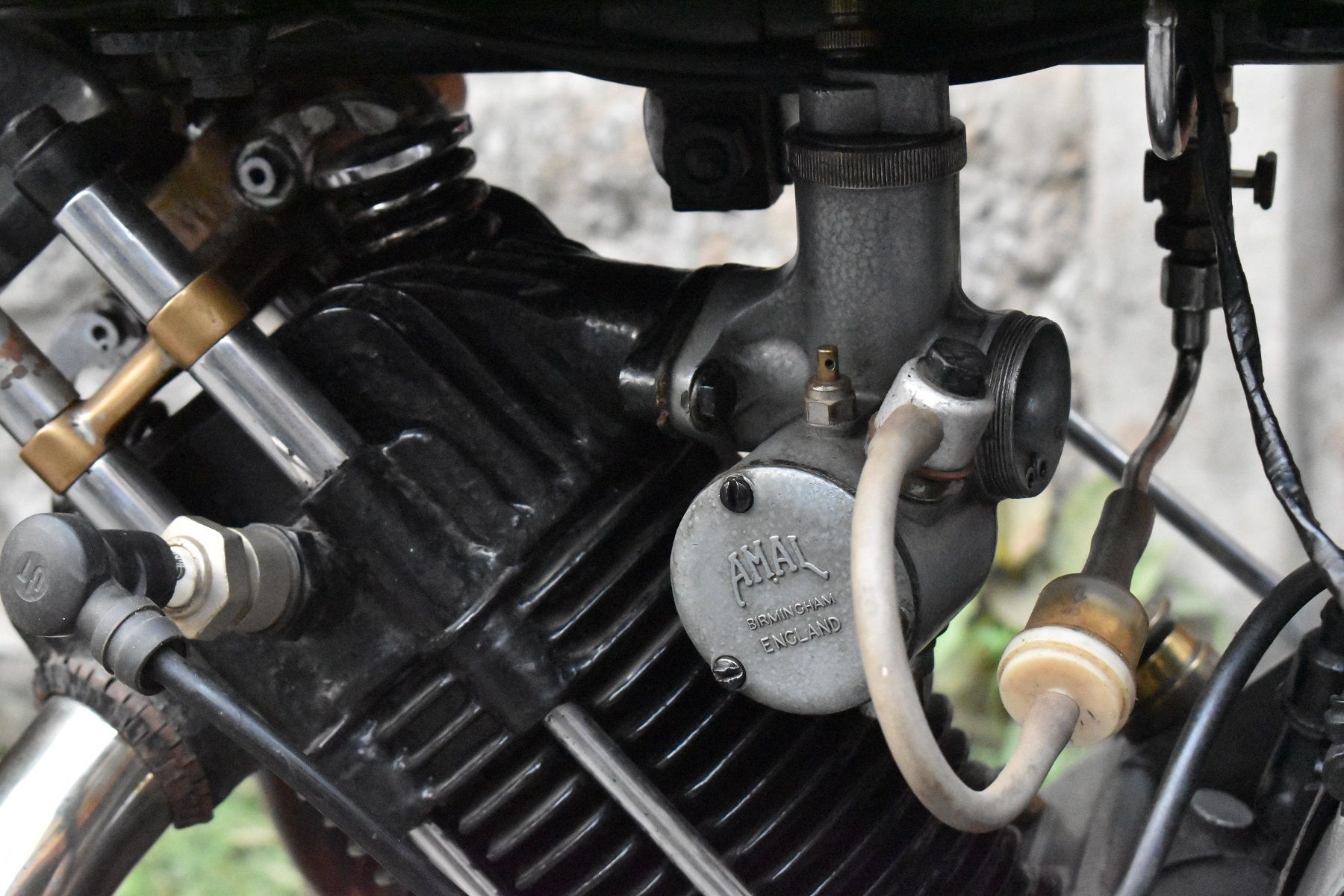 From my multi-volume bike encyclopaedia at home, I learned that Slopers were heavyweight bikes, their high torque, low revving engines making them ideal for attaching a sidecar, thus increasing the passenger carrying capacity. The low revving engine was described as 'firing once every lamp-post'.
Needing to learn more about Panther bikes, I contacted the Panther Owners Club in the UK while simultaneously talking to Afzal. To my surprise and delight, I received a reply from one member: Peter Ashlee, who turned out to be a wealth of knowledge and of immense help too. He pointed out that even though the Calcutta Panther was certainly NOT a 1923 model, it didn't matter. What's more important is that Afzal Hossain has a rare and beautiful bike, and he has managed to keep it alive.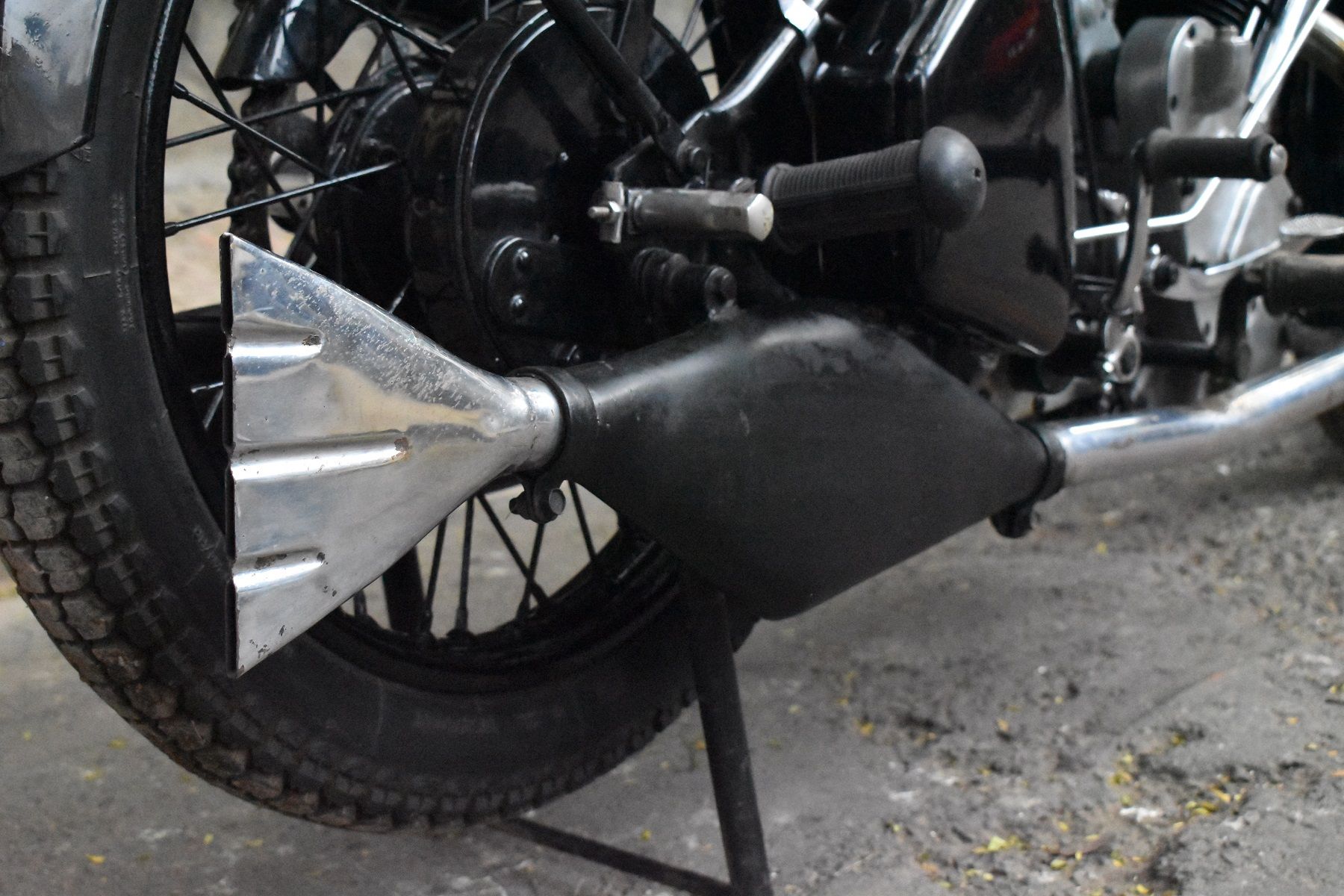 The Panther Club recognises the fact that sometimes it is necessary to incorporate parts from later P&M models to keep such an old bike active. According to Peter, the Amal Monobloc carburettor on Afzal's Sloper only started being used officially in 1955. The wheels on P&M machines changed from beaded edge tyres to wired-on around 1927–28. The wheels on the Calcutta Sloper appear to be wired-on and not beaded edge. The engine was redesigned in 1927 to have more power in order to make it suitable for TT racing (could touch 80mph+ easily) and the Calcutta bike's engine appears to be the newer one. In 1928 a 'new' telescopic push rod tube that screwed into the crankcase was fitted; this machine has one of these.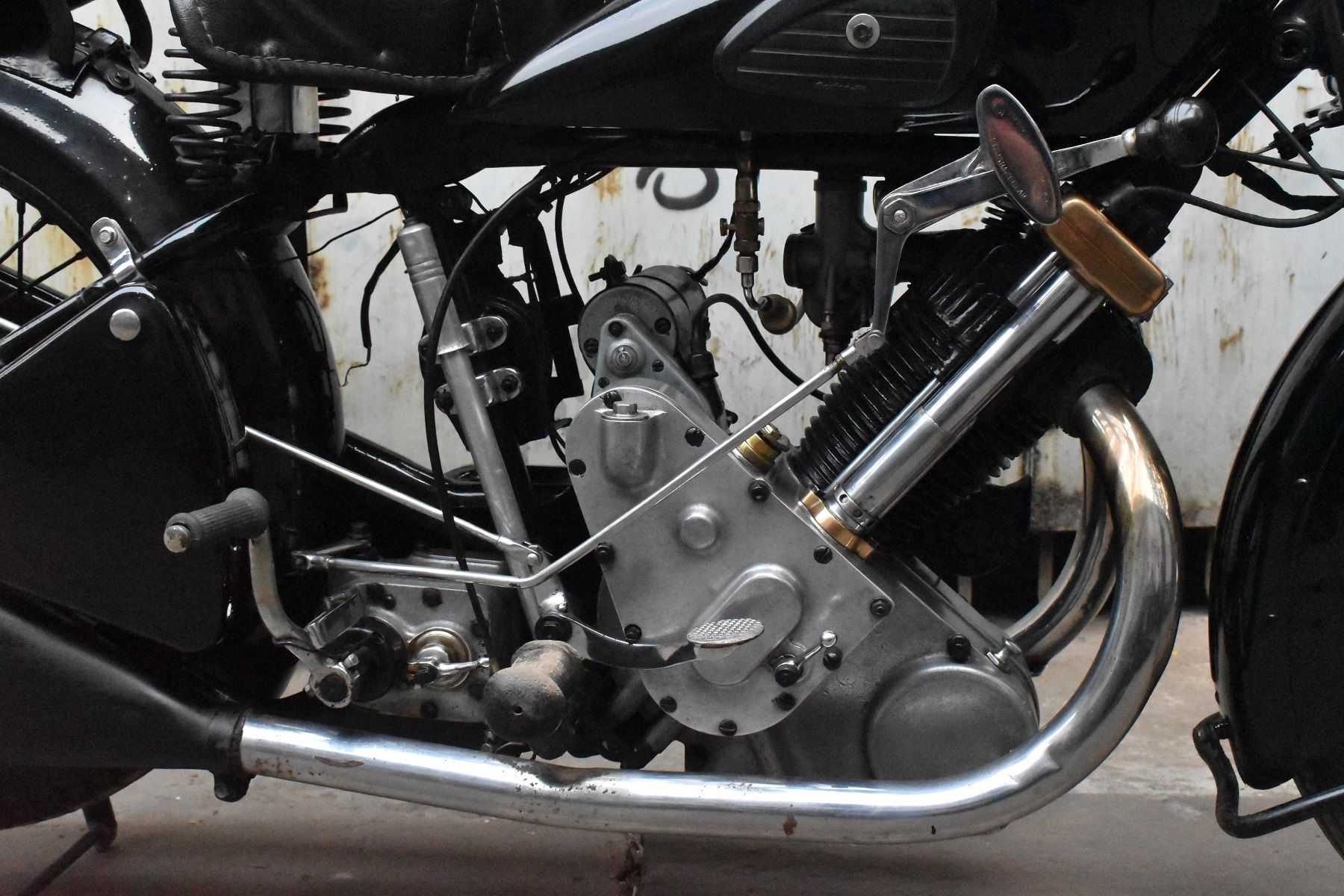 According to Peter Ashlee, the members of the Panther Club jointly concluded that the Calcutta Panther could be a 500cc 1929 Model 50 or a 1931 Sports Model 90. Indeed, the editor of the Panther Club's Sloper magazine suggested it would be interesting to open up the engine and measure the bore.
Regarding how a Panther landed up miles away in India, Barry Jones, Panther researcher and author of the definitive book 'The Panther Story' says that Panthers were exported around the world, especially to the British Empire. Alas, nothing is recorded of exports to India. The lack of engine and frame numbers makes it difficult to identify. But Barry too agrees that the Calcutta Panther is a later (than 1923) model.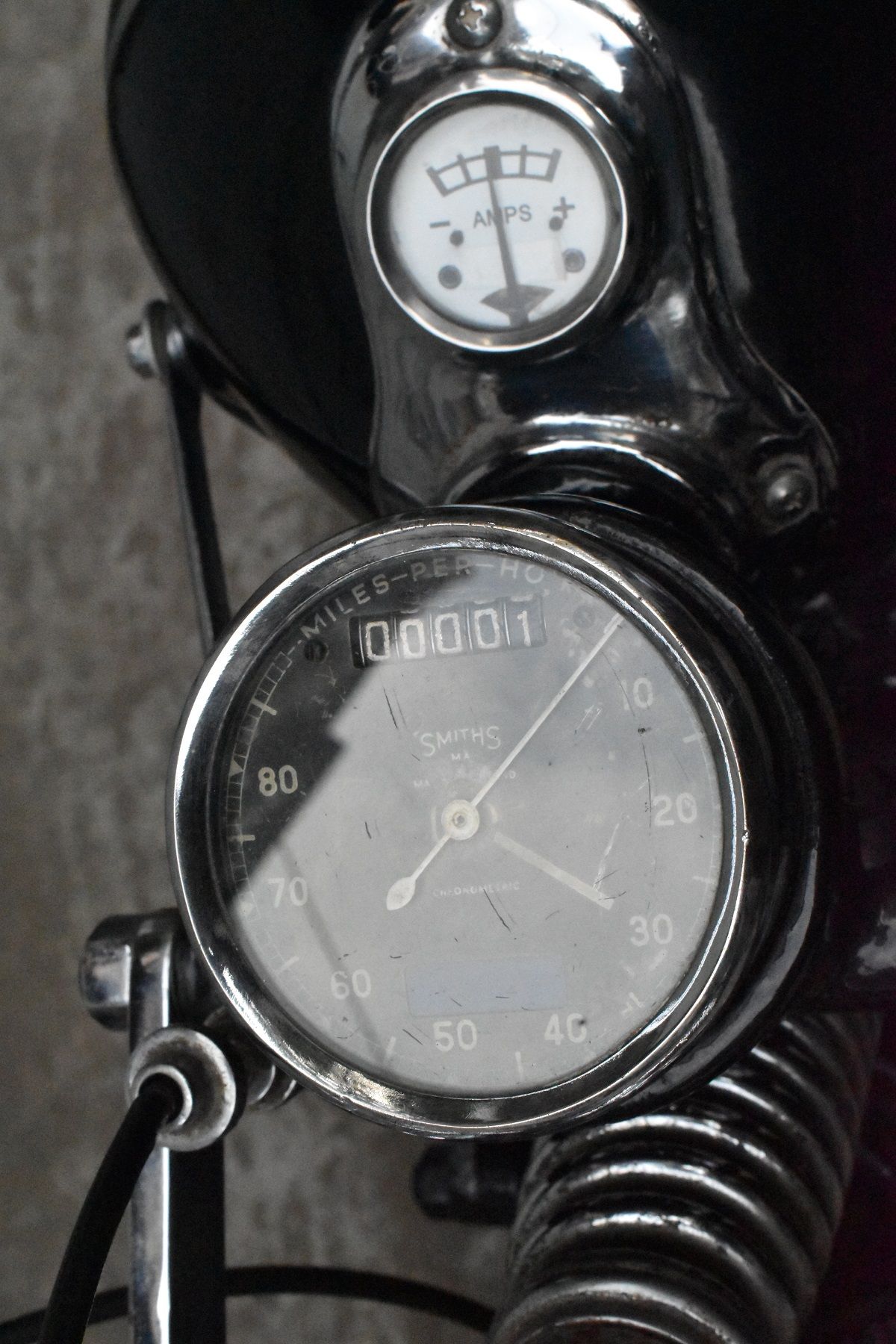 Afzal himself points out that his Panther Sloper is a work in progress and is still under restoration in terms of research and authenticity. He knows it is a very rare bike, thanks to a letter from The Vintage Motor Cycle Club Ltd of Staffordshire.
Afzal's Panther has a three-speed hand gearshift on the right of the petrol tank actuating a Sturmey-Archer gearbox. Also, he feels the beauty of this machine is its naked valve rocker and the fish tail silencer box/exhaust which gives it a very elegant look.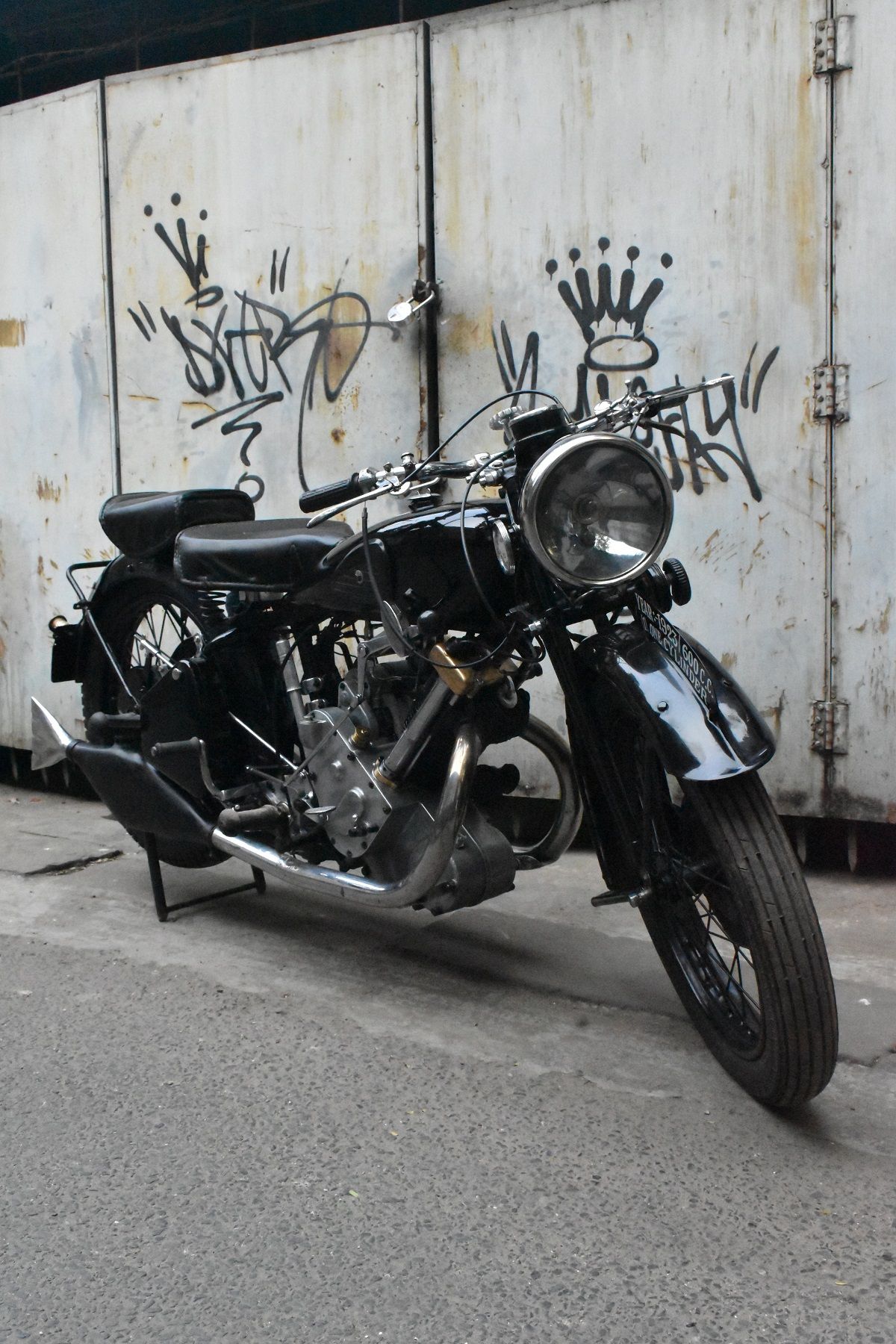 Afzal goes on to say this machine has been with the Hossain family since the past three generations and so it is a Family Hossain bike, even though he is the one who restored, rides and maintains it. He also wants to emphasize that despite the bulk and size, it's a beautifully balanced bike and a real pleasure to ride. He hopes he never has to open up the engine but if he ever does, he will definitely measure the bore to determine the true engine capacity.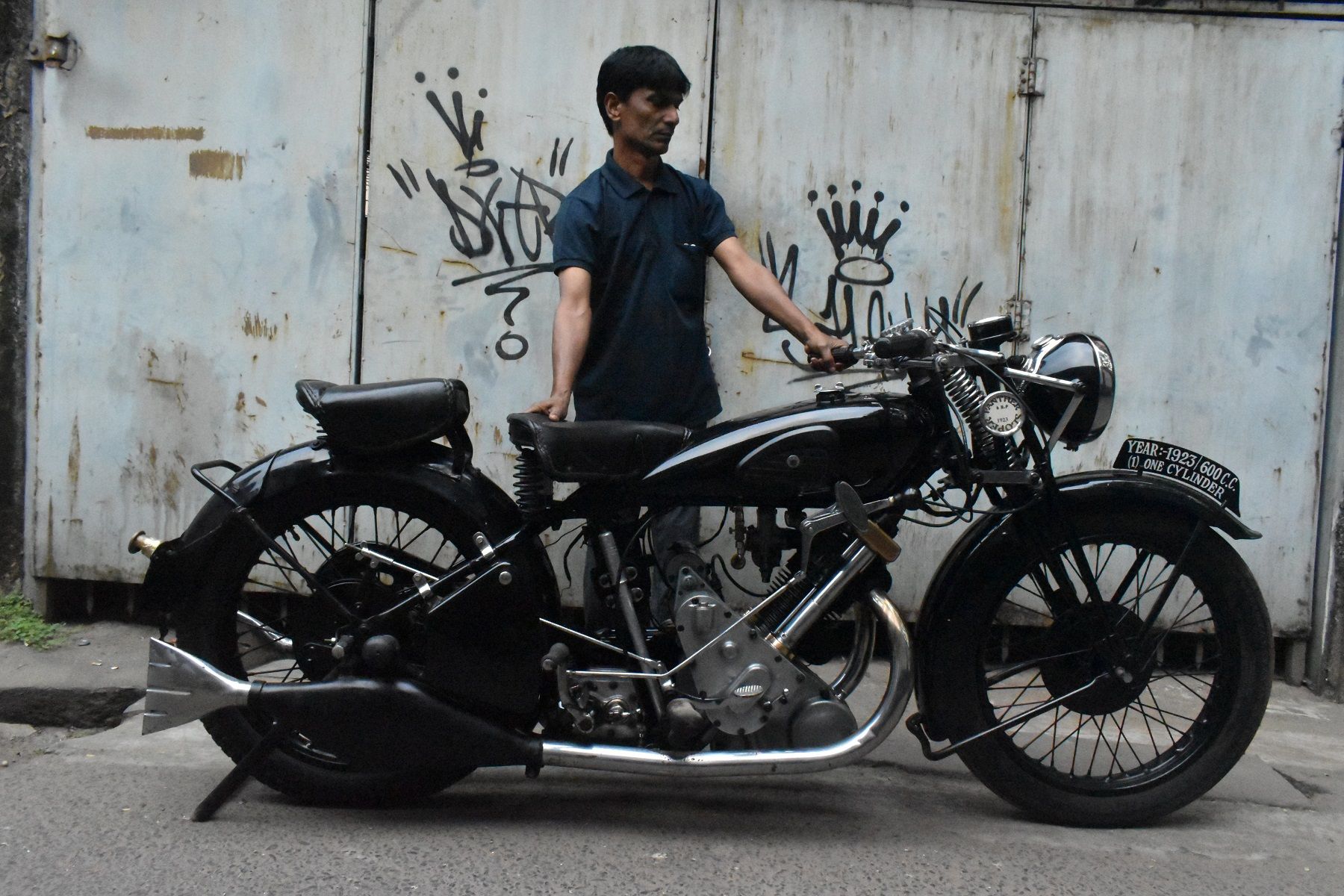 According to Ambreen, Afzal's daughter, the Panther Sloper is like a precious child to Afzal. She knows, because he doesn't let anyone touch it, not even Ambreen who is very keen about bikes and hopes to ride the Sloper...one day!
---
---
Comments
Sign in or become a deRivaz & Ives member to join the conversation.
Just enter your email below to get a log in link.