The Dark Secret Of Invicta's Black Prince
Images: Makarand Baokar
Picture a car that claimed to be the 'world's most advanced car' with features such as automatic transmission, independent suspension, air-conditioning, radio and… what else can you expect when it's the year 1947? What would you expect? Traction control, air conditioning with climatic control, Bluetooth, GPS!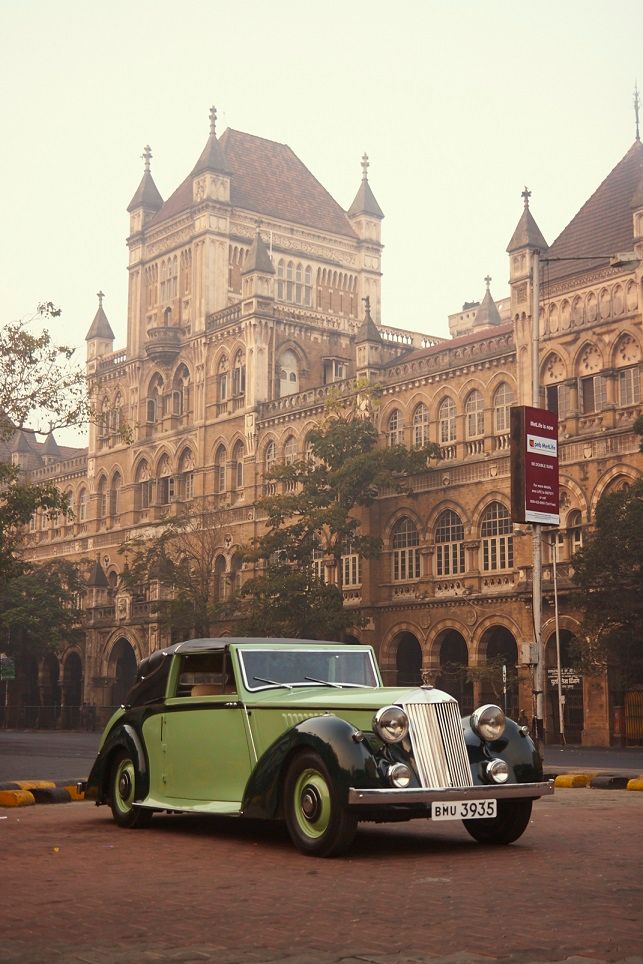 It's post-World War II and the world is trying to cope with the post-war economic trauma. Many companies are struggling to survive, and The Invicta Car Development Company was no different. There are many opinions on why they brought out such a radical, advanced car with such a high price tag at a time when most people were unable to meet their monthly expenses. The most common theory is that the features would attract a wealthy clientele with deep pockets and the high price would ensure sufficient profitability for a smaller volume of production. Good formula should succeed, wrong!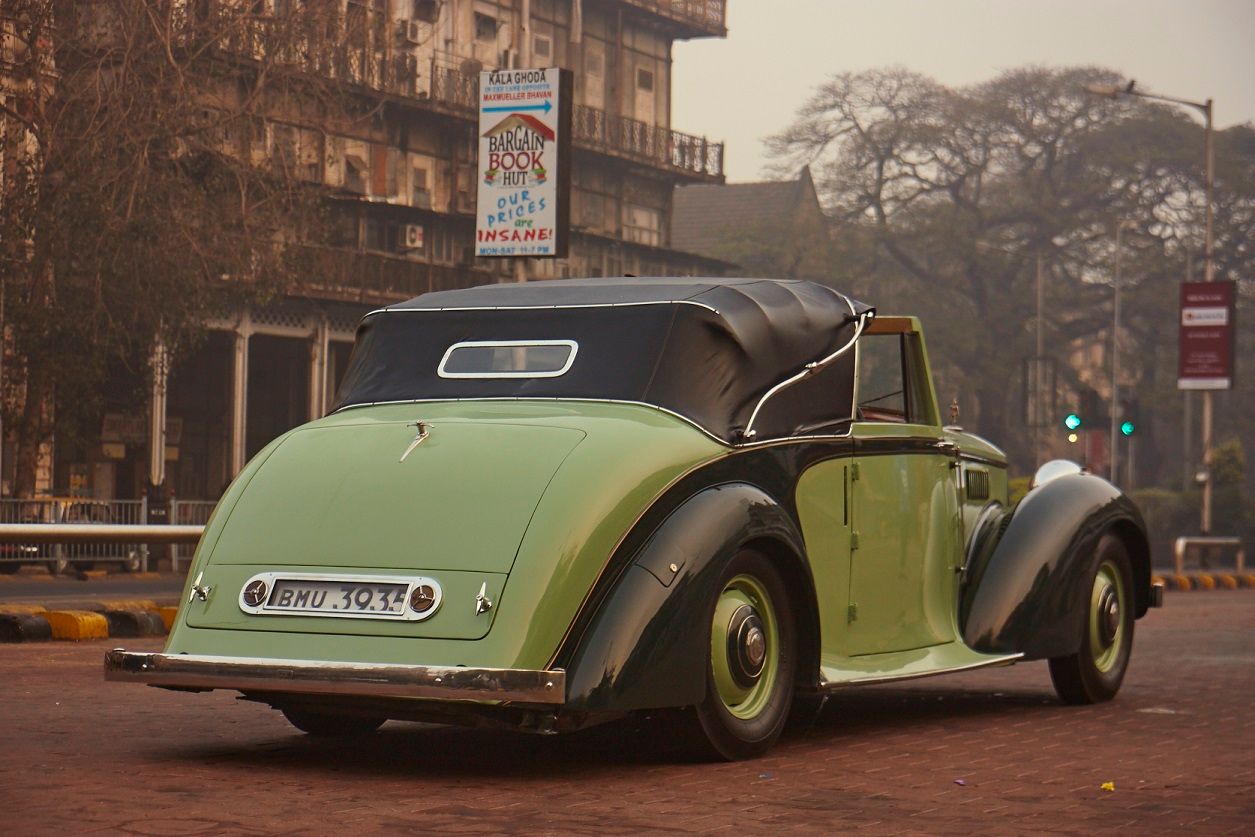 It all went horribly wrong, and the main reason was the car itself. The Brockhouse transmission would get stuck in a single gear. The independent suspension failed frequently. Invicta designed the gearbox themselves and Brockhouse assembled it, whereas Brockhouse should've designed and developed it. The gearbox had an epicyclic gear with a magnetic clutch for engaging forward and a solenoid for reverse.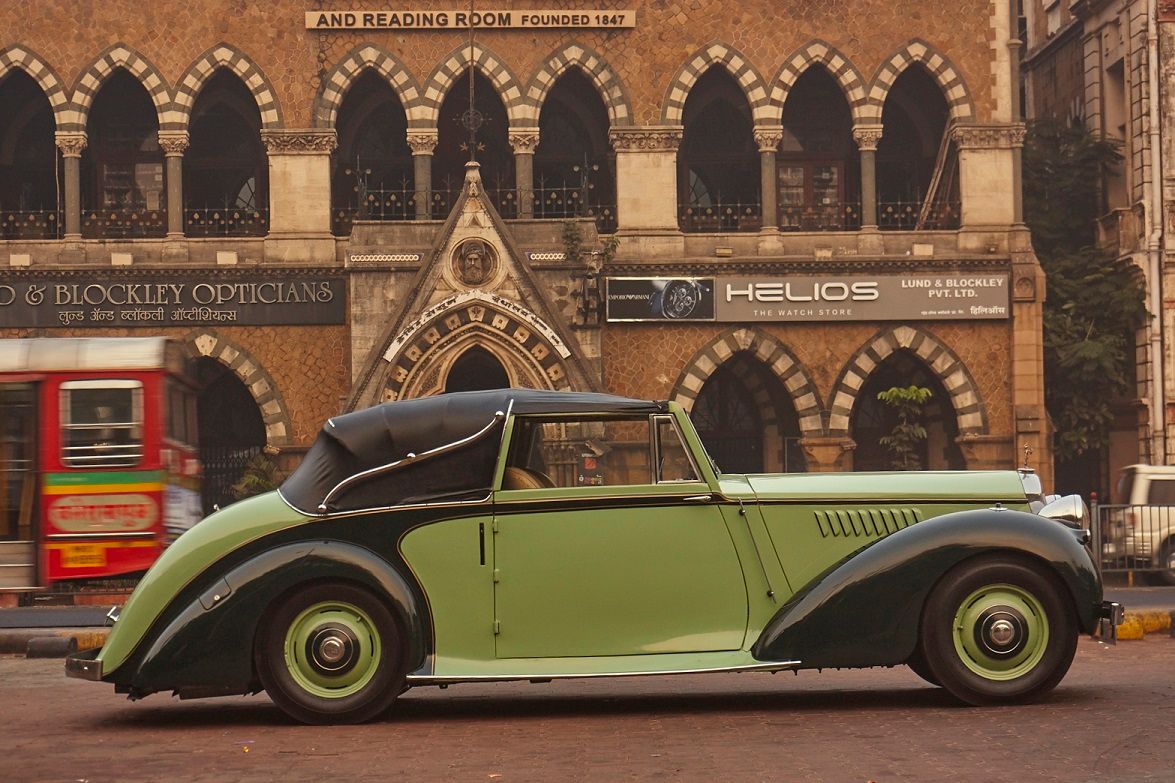 The car was a lovely design, with both drop head and saloon versions displaying flowing lines. The interiors were good for the era and the concept in general was bold to say the least, unfortunately it wasn't properly executed. Today this leaves us with a defunct marque (there have been attempts to revive it) and a wonderful car gone horribly wrong.
Invicta only gave a rolling chassis to their customers and a choice of a Byfleet Drophead Coupe or a Wentworth Saloon body. The rolling chassis was priced at UKP 1,850, the Drophead for UKP 2,500 and the Saloon price was provided on application only!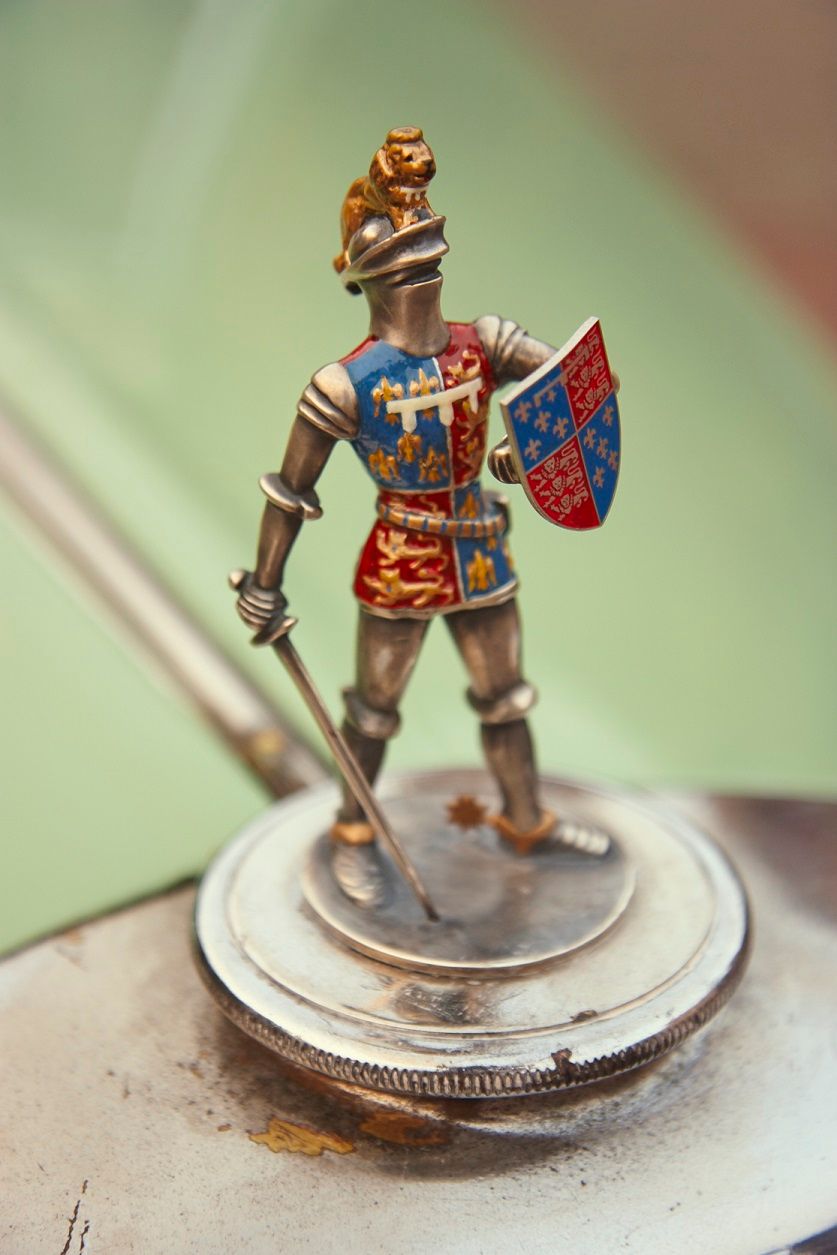 It had a smooth 3-litre, 6-cylinder Meadows engine with triple carbs and twin plugs per cylinder with pre-attached hydraulic jacks for each wheel in the event of a puncture. In 1946 a prototype was made with Saloon coachwork and is currently owned by Rodney Bishop in England.
It's believed that 18 complete cars were made and one prototype. Of these, 13 are currently accounted for around the world, five of them are dropheads. One of these dropheads is actually in India and that's what this story is all about.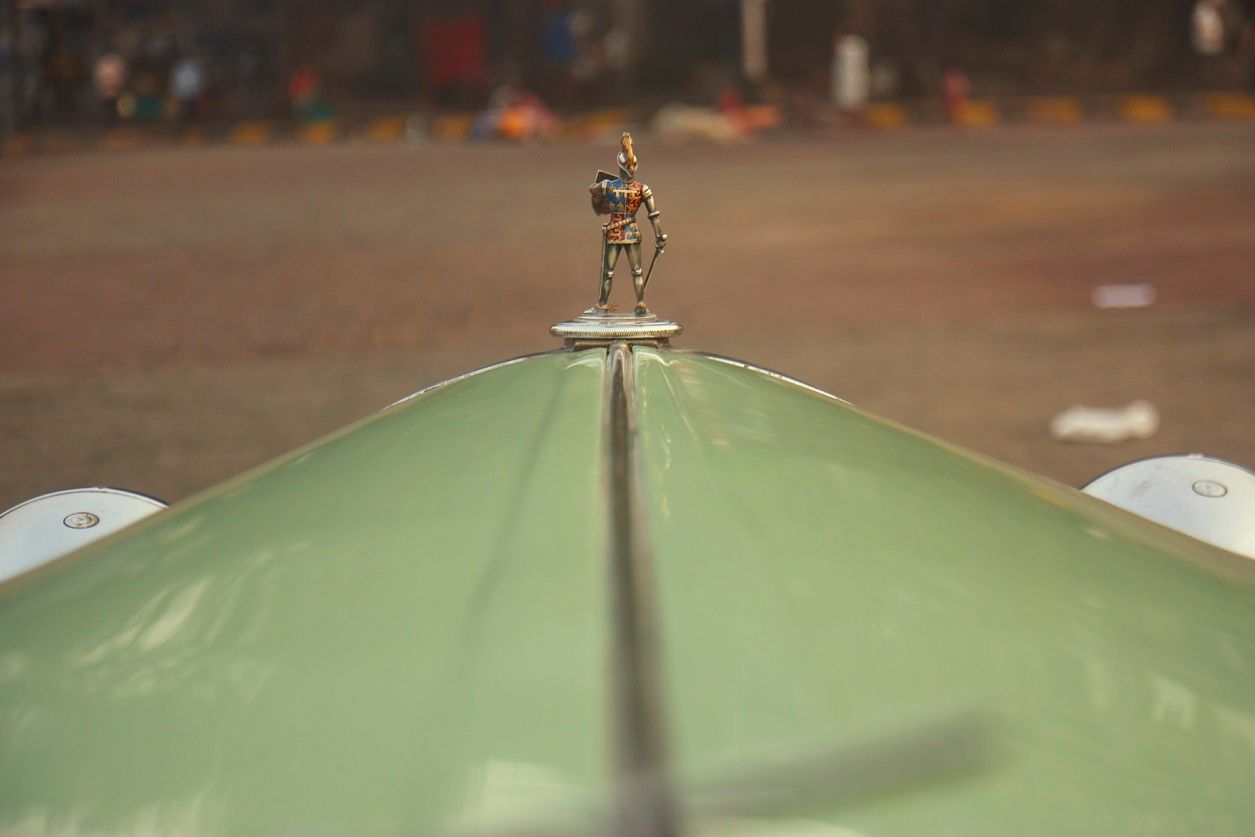 When the company went into liquidation there were about 20 chassis in various forms of assembly, and these were all promptly scrapped! The rest are in USA, Norway, France, UK, Australia and India.
The car in question was built on 30th May 1948. Its first owner was the erstwhile Maharaja Jayachamarajendra Wodeyar of Mysore who had the all-aluminium body made by Airflow Streamlines of Northampton to tour Europe in it. It was painted two tone racing green with grey Connolly upholstery and a unique dark green leather hood. Due to the dodgy gearbox, the Maharaja couldn't take the car for his tour of Europe and instead shipped it to Bangalore, India.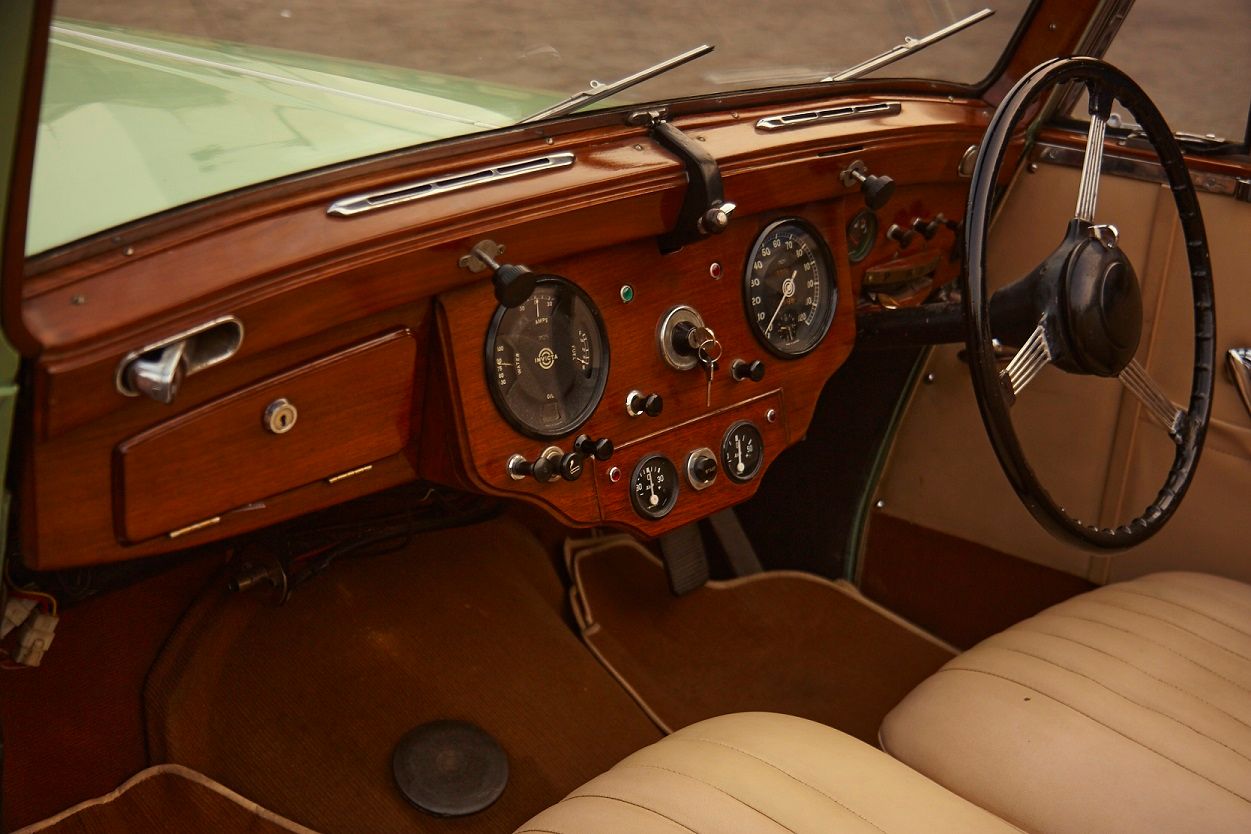 In May 1952, the Maharaja of Mysore sold it to the Maharaja Bhorajji Bhagwat Sinhji of Gondal who gifted it to his younger son H.H. Shivraj Sinhji of Gondal, who drove it down to Mumbai and garaged it there. A liveried chauffeur could be seen driving the Maharaja around. It bore the proud registration 'Gondal 25'.
Finally, when the Government of India made it compulsory for all Maharajas' cars to be registered, the Black Prince joined the common ranks of registered cars. Eventually and not unsurprisingly, the transmission packed up and the car was left at Ruby Motors.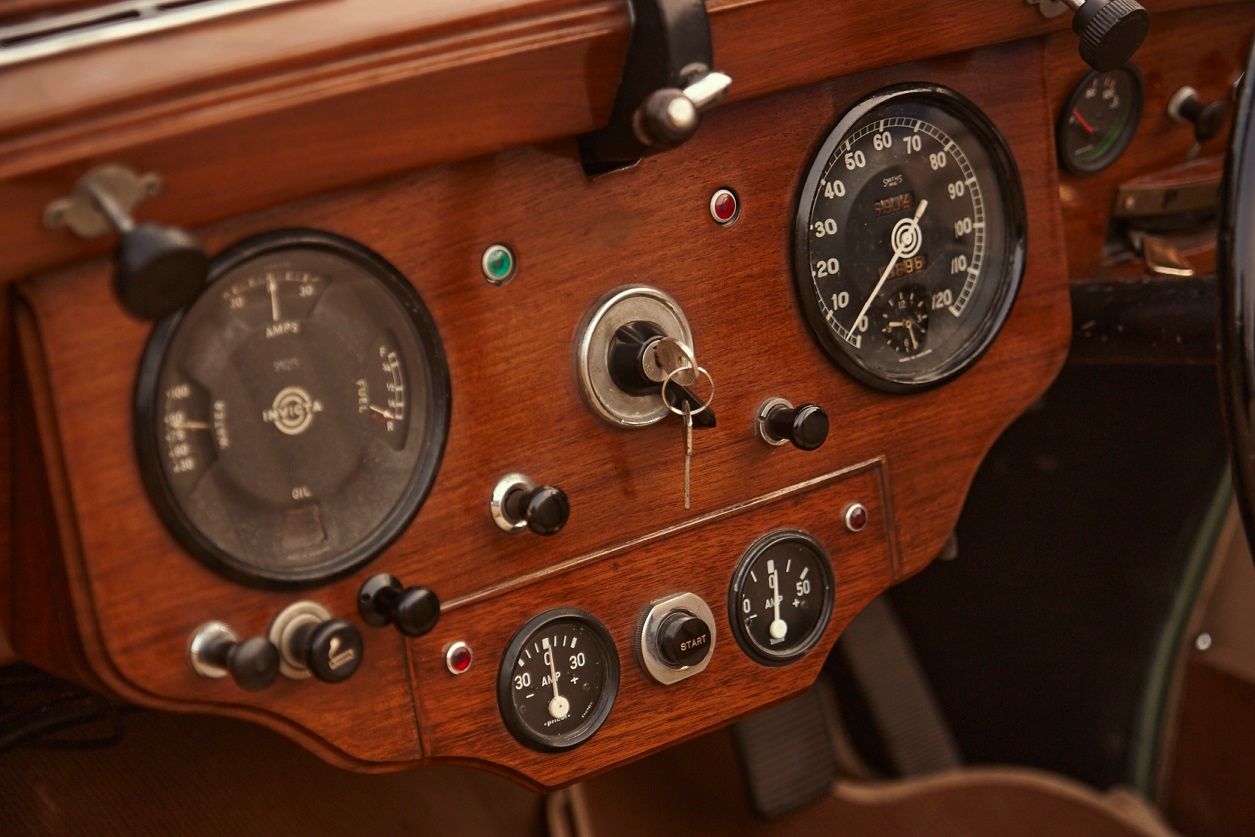 In 1961, the then Maharaja of Gondal, Maharaja Vikram Sinhji sold the car to a Mr. Fredrick John Vickery of Bombay. Vickery was an engineer and the Managing Director of an engineering company called Leach and Company, so he decided to open out the gearbox and fix it himself.
After removing the gearbox, he left India and sold the car with a disassembled gearbox to a Parsi gentleman whose heirs own it till today. Four coolies pushed the car to the new owner's house!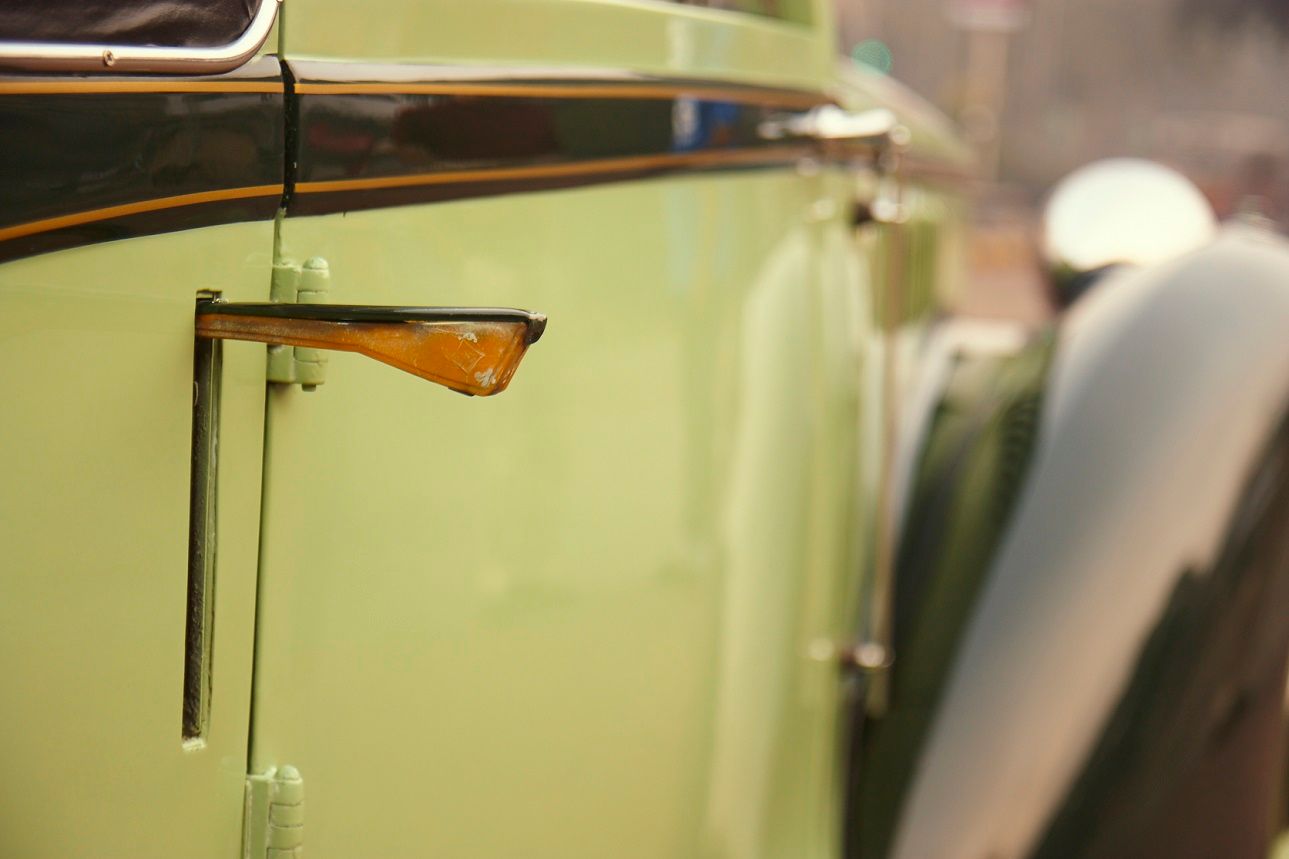 By 1964 a sensible decision was taken to replace the Brockhouse gearbox with a three-speed automatic Borg Warner transmission. The car was now reliable and useable for the first time after it was produced!  Its restoration began in Pune in May 1998.
I was privileged to have taken the final test in 2003 immediately post restoration. The car was surprisingly easy to drive and gave an impression of gliding over smooth patches of road. On rough roads, the Invicta took on the potholes and beat them. The Black Prince disdainfully rolled over potholes as if they didn't exist. The steering was effortless, except whilst parking.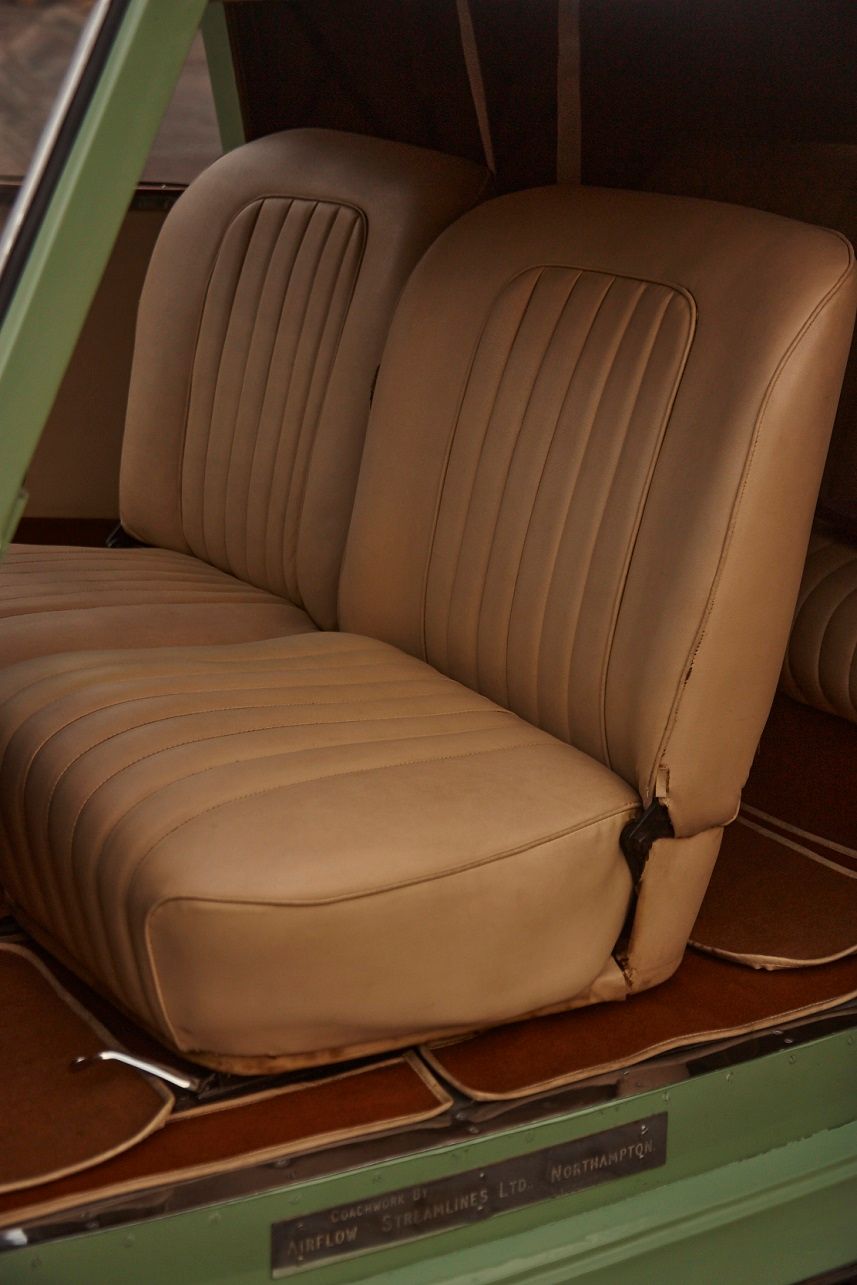 The hood opens in three sections from the front to the rear. The interiors are spacious, though the car isn't a 20-foot monster like some of its contemporaries and is a sensible 16 feet in length. That is why the drivability and handling are far easier and more enjoyable than some of the other top-end cars of its era, especially in modern day city traffic. The Borg Warner gearbox is reliable. The six-cylinder engine has adequate torque and power.
After 74 years the car has clocked up a bit over 20,000 miles. The longest single journey after its restoration was when it was driven down from Pune to Mumbai in 2003 with a team of mechanics in tow just in case the car broke down. It got home safe and sound without any fuss via the newly constructed Mumbai–Pune expressway.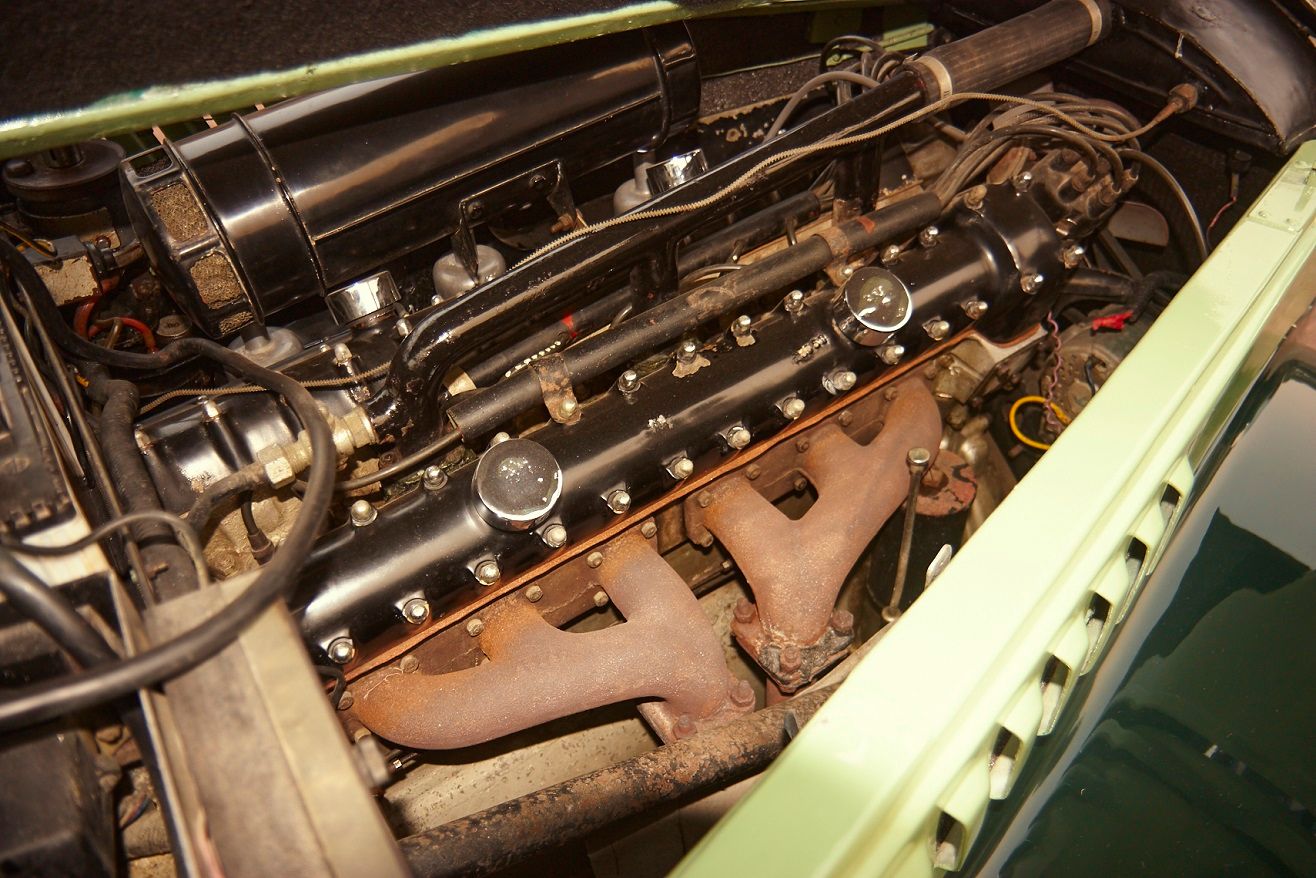 You can't make this car jump and do your bidding unquestioningly, but give her a bit of gas and an open stretch of road and she moves along at a decent pace. Drop the speed and trudge along bumper to bumper and she behaves with all the docility of a well-trained canine.
With just a few modern refinements the car has become reliable. Makes one wonder what could have happened had the powers that be in days gone by used a bit of common sense, and if lady luck had deigned to smile on them…we may have had a Black prince Mark Six or something in production now competing with a modern-day Rolls!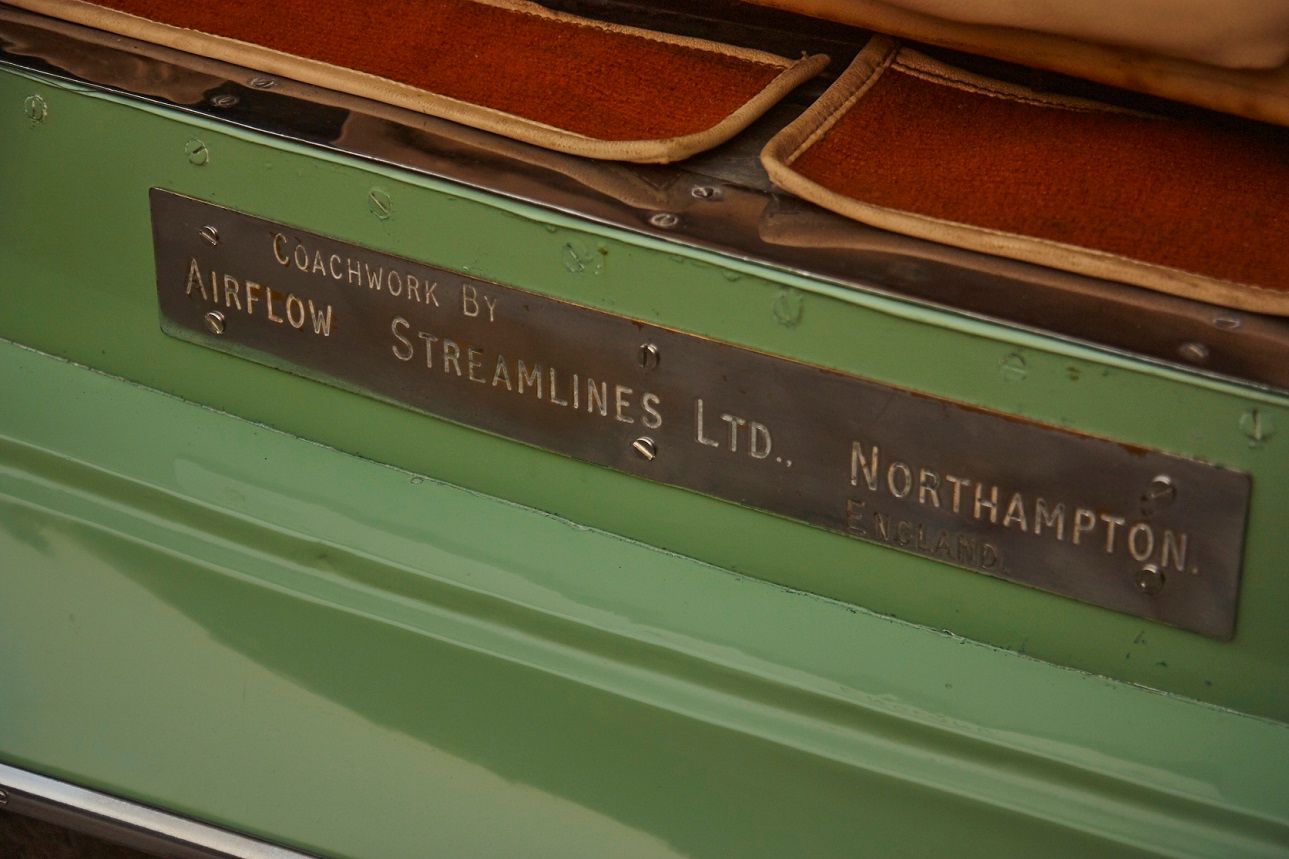 This very Black Prince won its class against strong competition including its former stablemate, a Bentley Mk VI at the 2013 Cartier Concours d'Elegance in Mumbai. Subsequently the owners had regretfully refused an invitation to participate at Pebble Beach.
The interiors are well appointed with a wonderful wood finish and an old-world appeal all around. The steering wheel, so typical of the period, is large and straight. The current owners being Parsi are fastidious to a fault and the third generation of the family is now involved in the well-being of the senior most member of the family.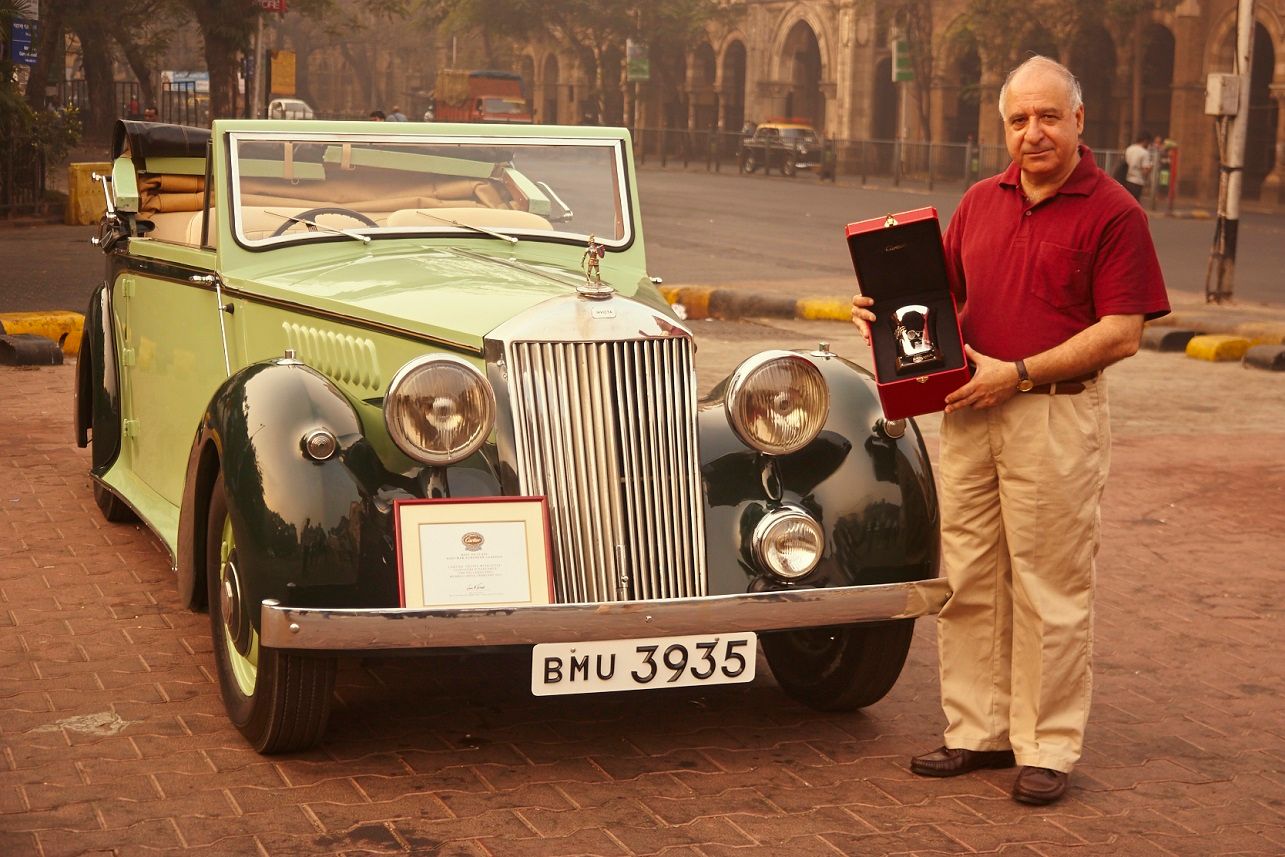 Credit must go to the owners who are a walking encyclopaedia on chassis number 111. There are files full of information and correspondence spanning 70 years on the Invicta Black Prince. This includes carefully documented correspondence with other Black Prince owners as well as an interesting letter from Brockhouse Engineering dated 10th January 1957 washing their hands off any responsibility towards the gearbox, claiming that it wasn't their design at all and that they had merely assembled a design provided to them by Invicta.
Unfortunately due to the recent pandemic, the car hasn't been used much in the past couple of years, but hopefully this coming winter she will be out and about in all her resplendent glory!
---
---
Comments
Sign in or become a deRivaz & Ives member to join the conversation.
Just enter your email below to get a log in link.