The Ford Cortina: A Car That Ranjit Pratap Always Wanted
Images: Sanket Patel
The Ford Cortina is one of Britain's iconic cars because of its very long production run. The underpinnings were used in Germany to make the Ford Taunus there.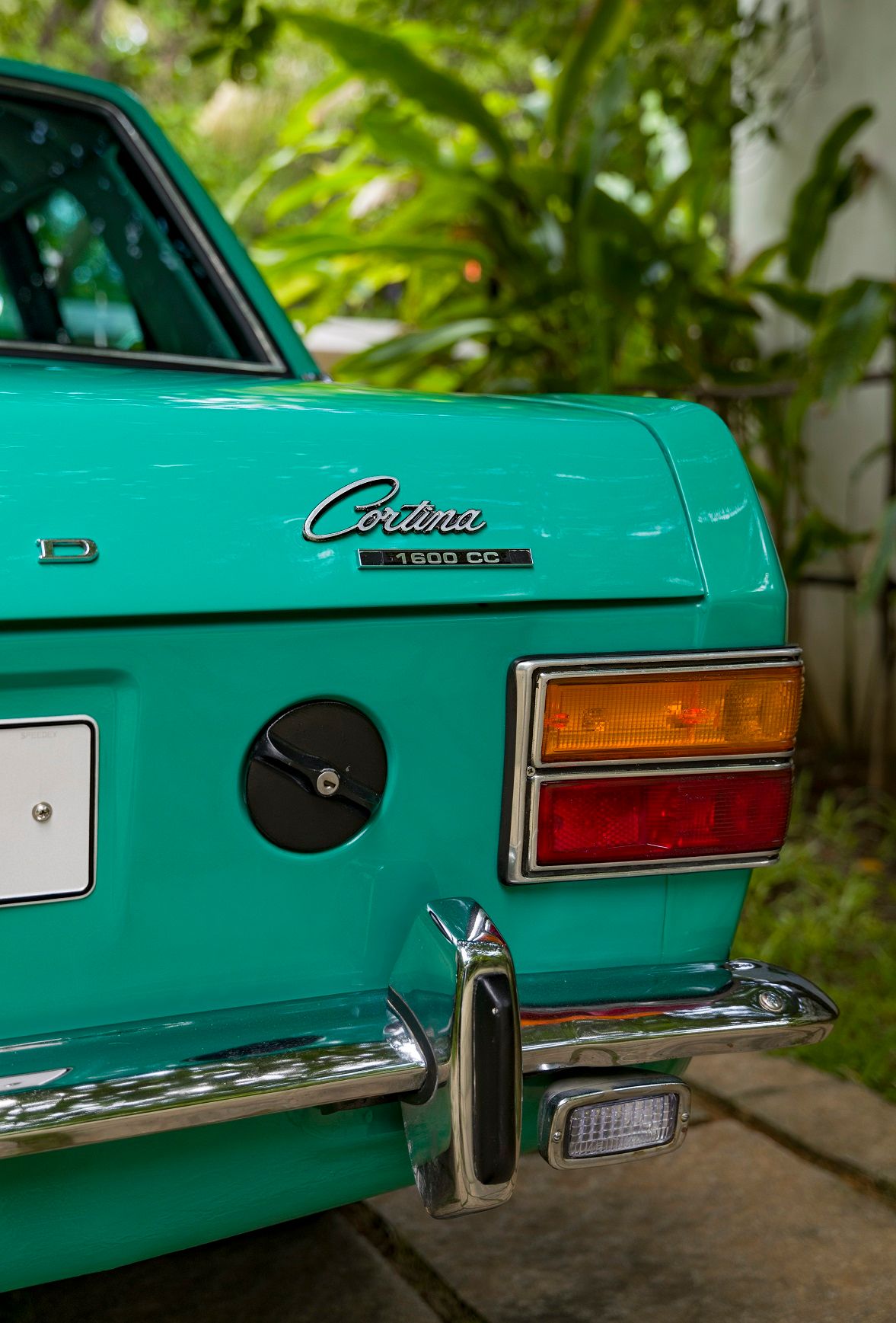 Officially, Ranjit Pratap is known as the Chairman & Managing Director of Rayala Corporation Pvt Ltd, Chennai. Amongst automobile buffs though, Ranjit Pratap is known as a collector of historic vehicles, as well as a restorer, builder, and re-builder of engines. In fact, he has several historic vehicles in his collection and has a few Indian heritage classic bikes and scooters. He also restores cars completely from scratch (ground-up restoration) with a team of dedicated mechanics, tinkers, painters, and other allied related experts in the field to restore and maintain his cars.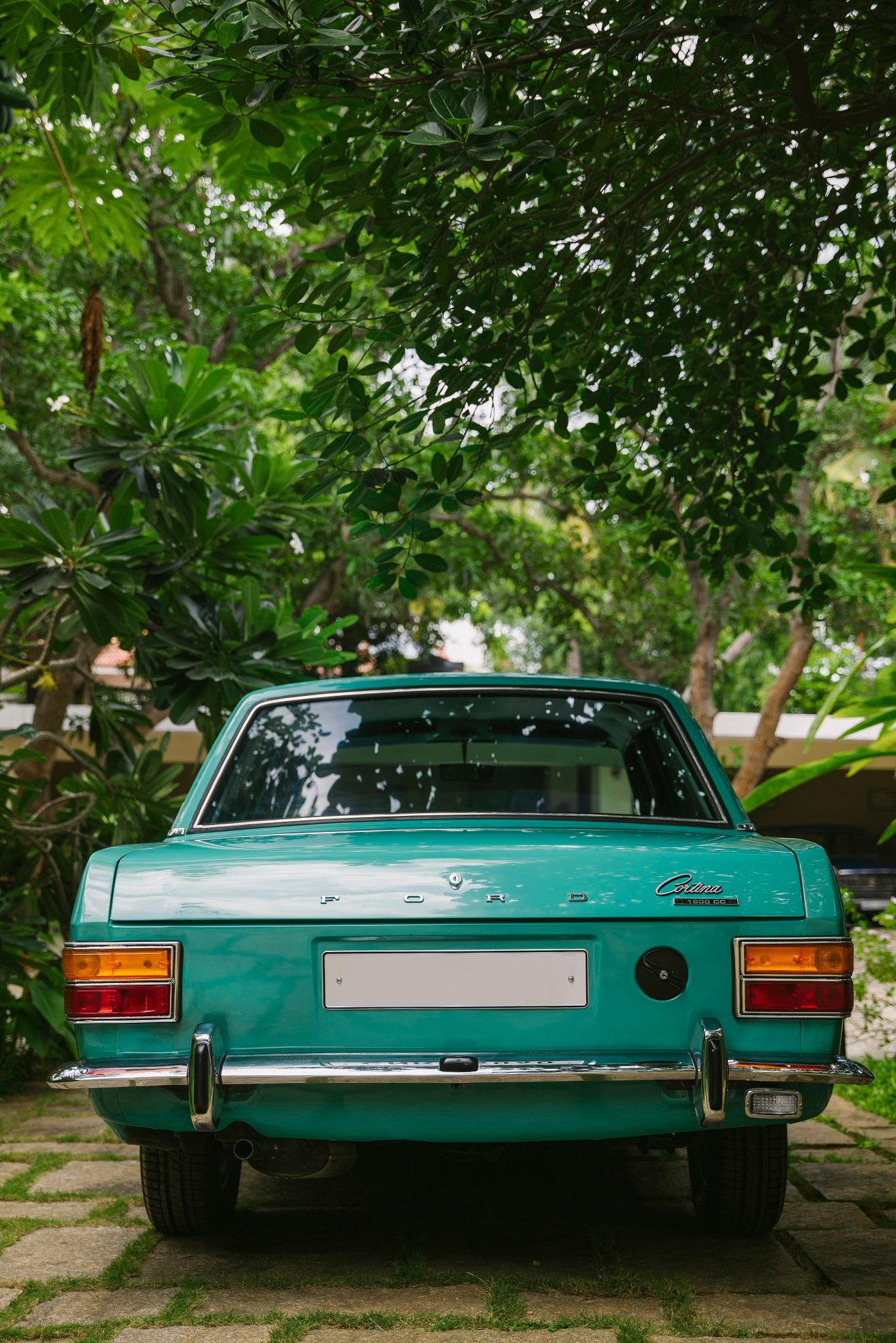 One of his favourites though, is a Ford Cortina that dates back to 1968—one he bought from a dealer in Punjab, after a long search all over India. In England, the Cortina was launched in 1962 and it had a 20-year career, during which a staggering 4.3-million examples were produced. The last Cortina was made in July 1982.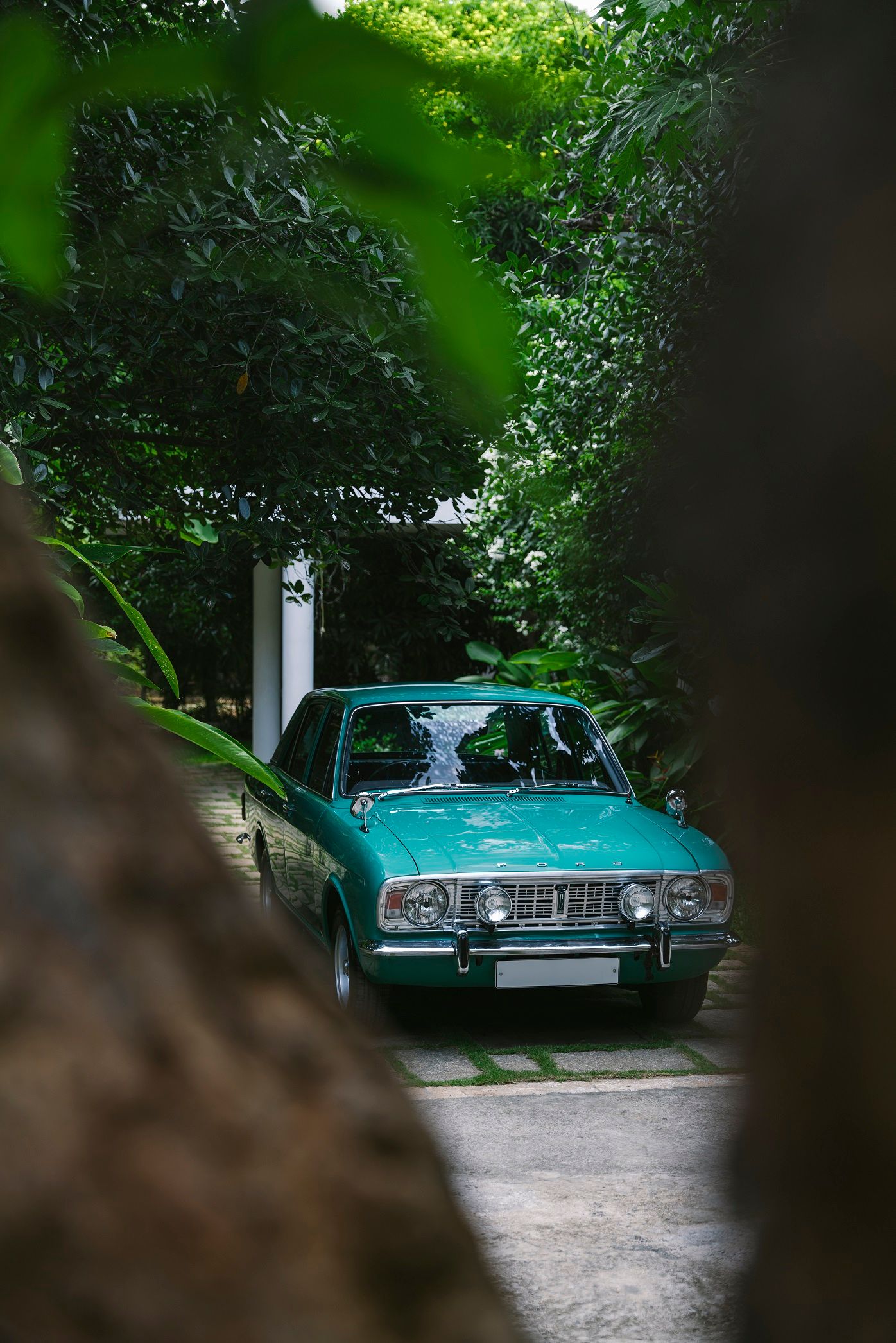 The name was inspired by the Italian ski resort Cortina d'Ampezzo, site of the 1956 Winter Olympics. Ford organised a publicity stunt there; it had several Ford Cortinas driven down the Cortina Olympic bobsled run there which Ford called Cortina Auto-Bobbing.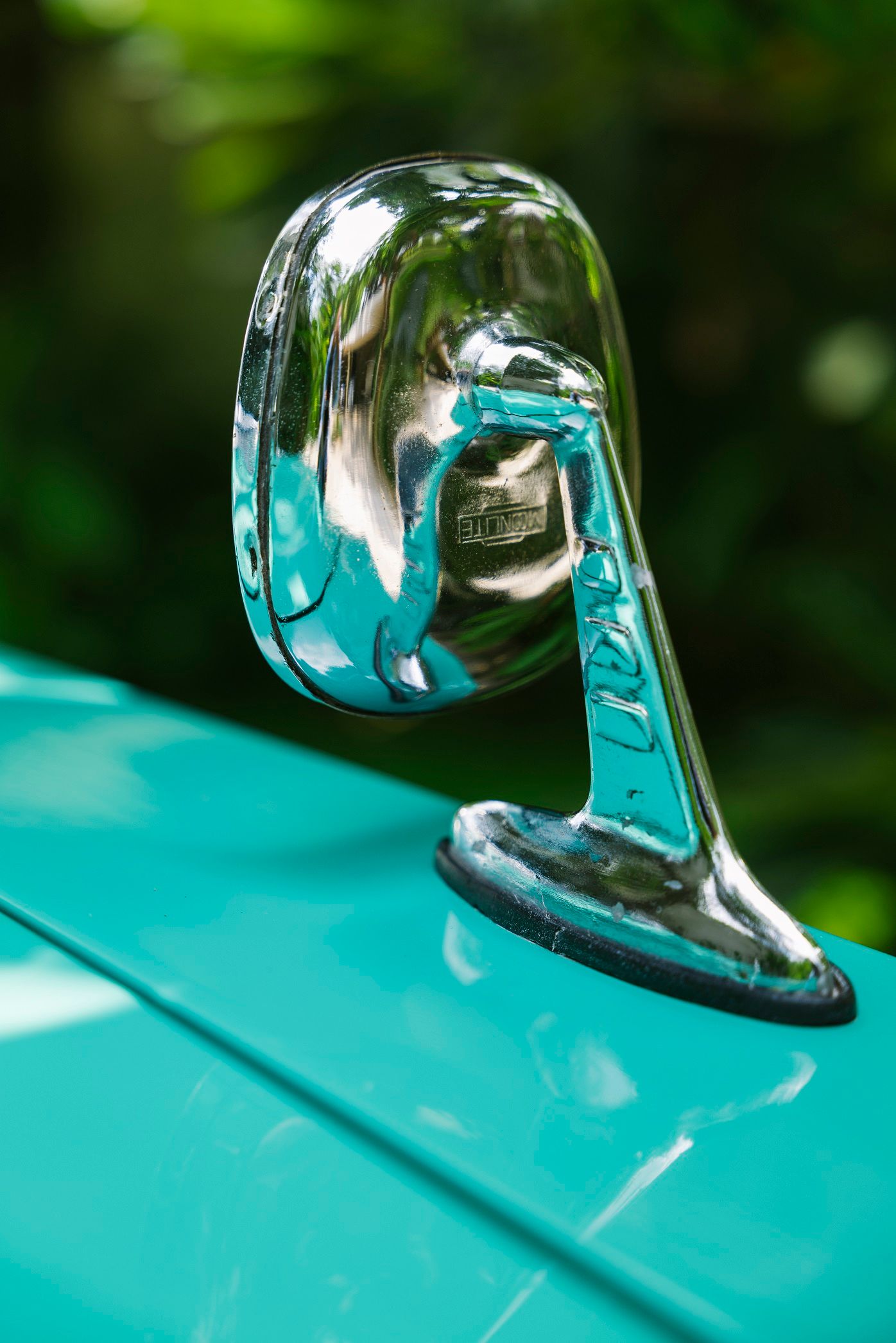 The Ford Cortina was a medium-sized family car built initially by Ford of Britain, and later by Ford of Europe in various guises from 1962 to 1982. In fact, it turned out to be the United Kingdom's best-selling 1970s car.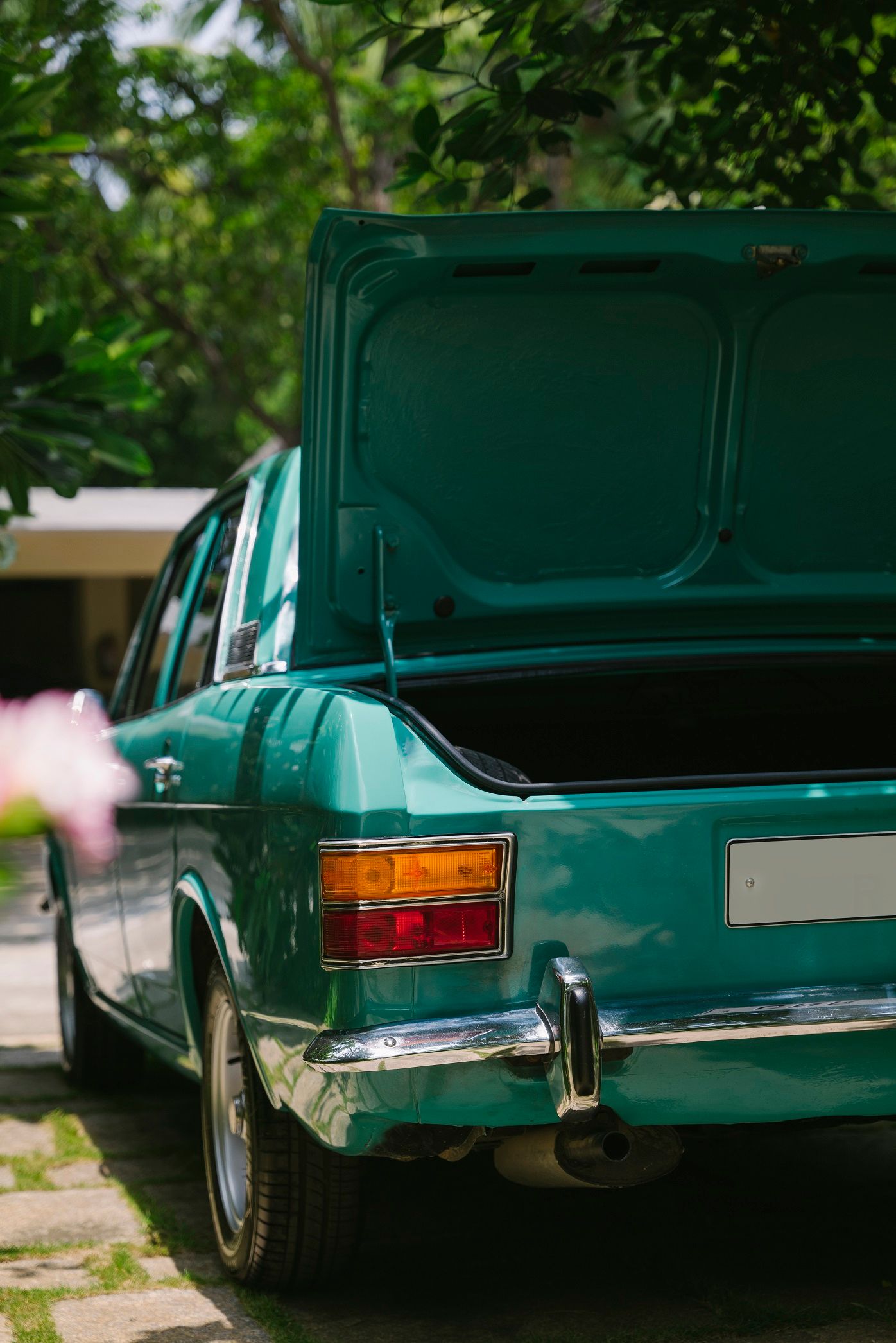 From 1962 to 1982, Ford UK produced five generations of the Cortina. The first one had the rounded styling of the time, but later generation models had a boxier (modern) styling. We contacted Ranjit Pratap to know more about his love for the Ford Cortina as well as the car itself.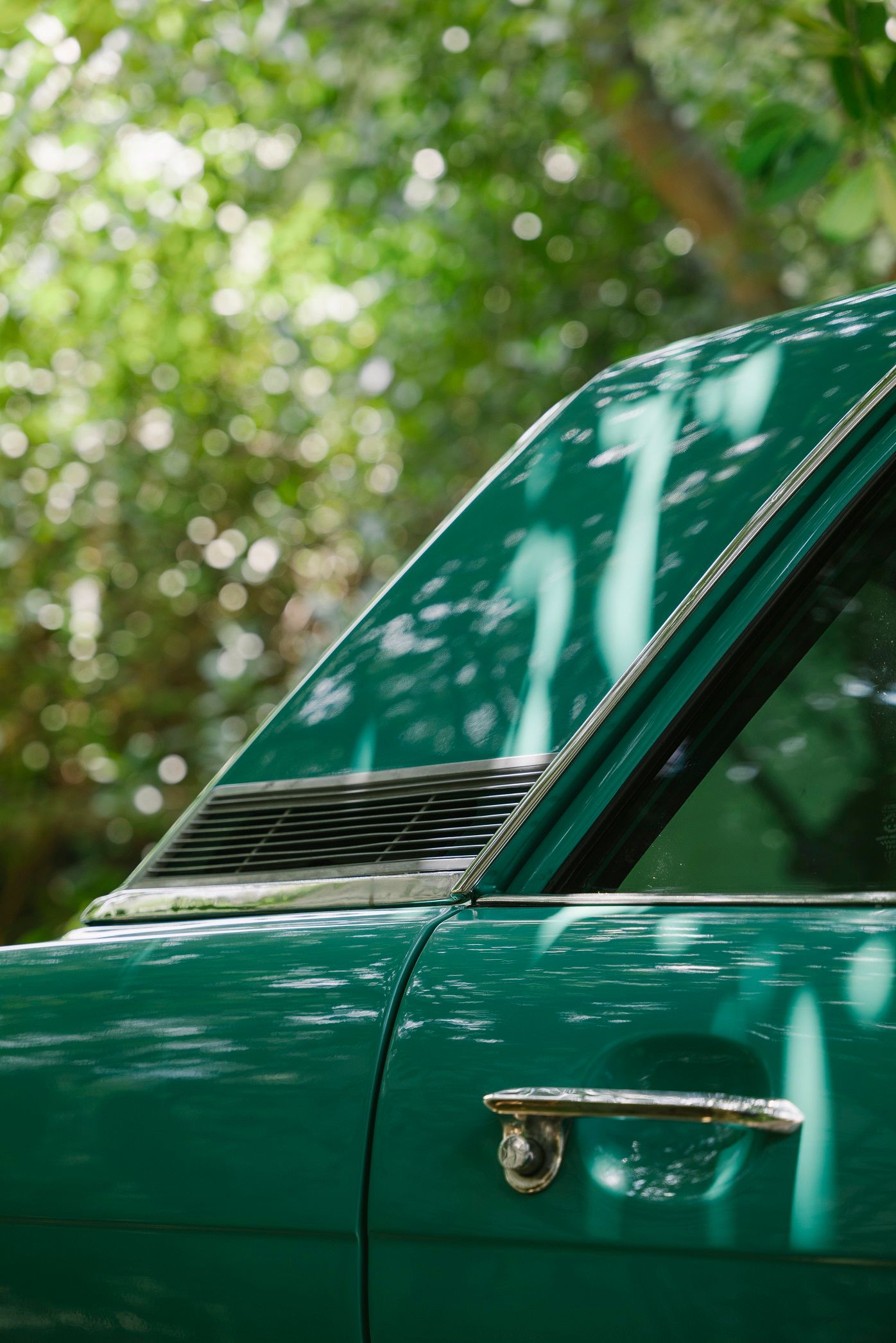 Ranjit Pratap considers himself to be a classic car enthusiast. He has been one since childhood. Today, his passion for classic cars is nostalgic as they take him back to his younger days. He has always been a Cortina fan since the late '60s, as the family had a Cortina Mark I. "That car really created an impression on me, as those days there were mainly Ambassadors and Fiats whereas this car's engine was so very powerful," he recalled. So when he started collecting historic vehicles, he wanted to get a Cortina Mark I. But unfortunately, he just couldn't get a reasonably good condition car.  However, he kept up his search and finally got this contact from Punjab, who got him his car which turned out to be a Mark II, not a Mark I.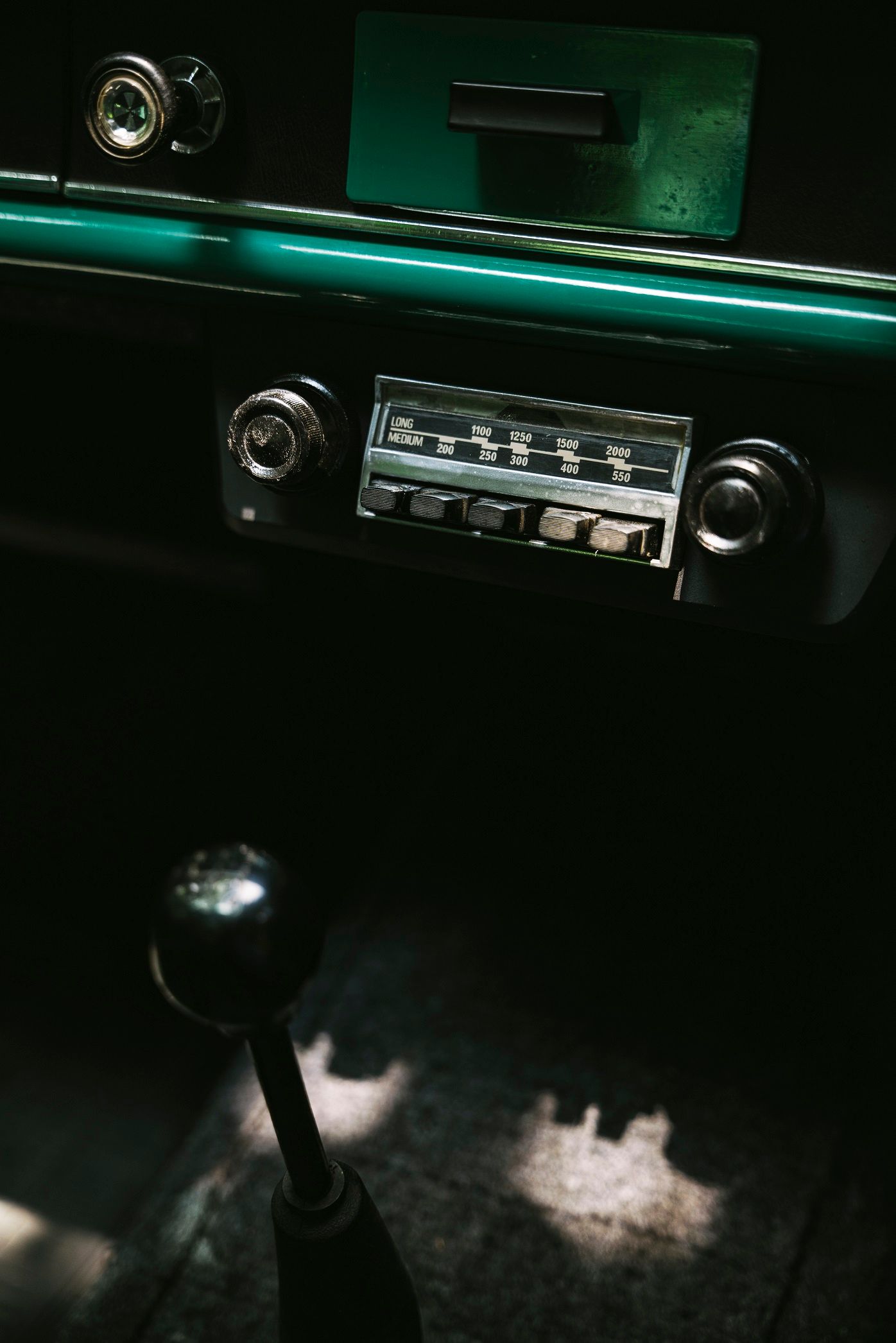 When he purchased the Cortina, it was not in the best of shape, and he had to restore it completely. Fortunately, the body panels and the interior instruments turned out to be usable.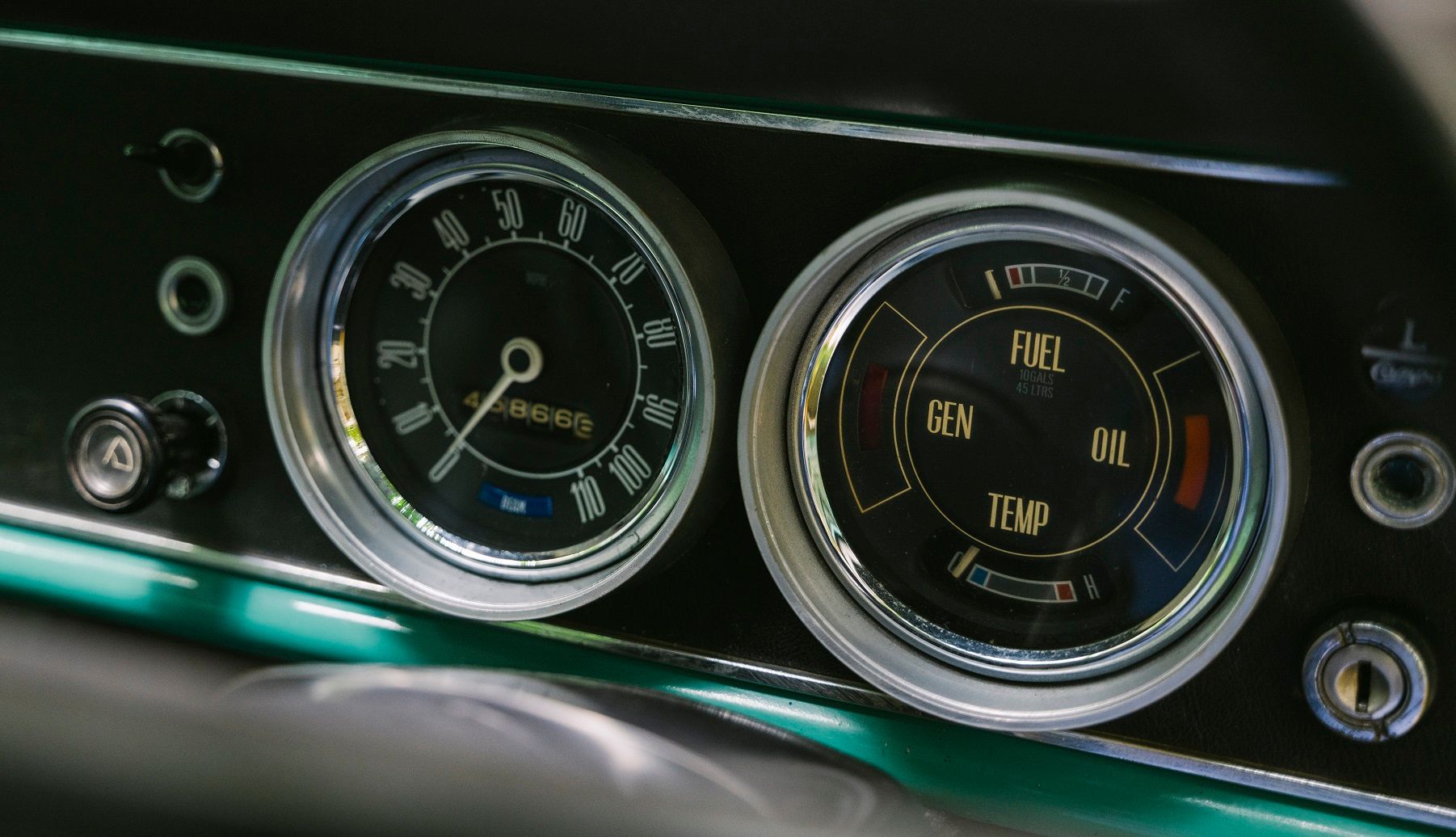 Regarding the overall performance of the car, Ranjit Pratap has more than a few happy memories of the Mark I. He was only 14 or 15 years old at the time, but he loved driving the car. He recalls the performance to be brilliant which is what made him look for a Cortina when he started collecting classic cars.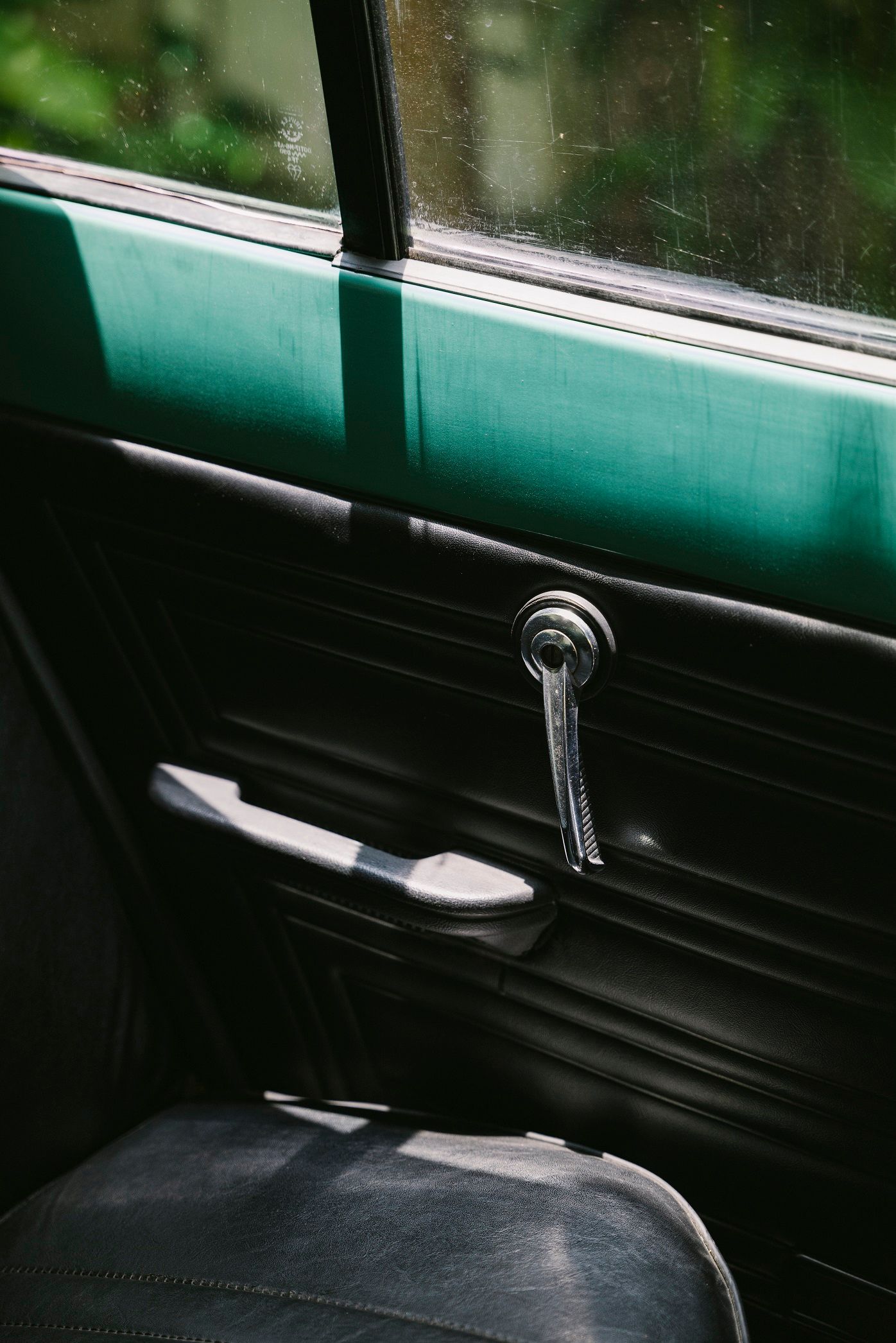 In fact, it was the performance of the engine, the seating comfort and the quality of the suspension that had him sold on the Cortina despite the boxy shape which was the trend at the time. Moreover, the fact that the Lotus version had just been declared European Rally Car of the year only added to his desire to own such a car.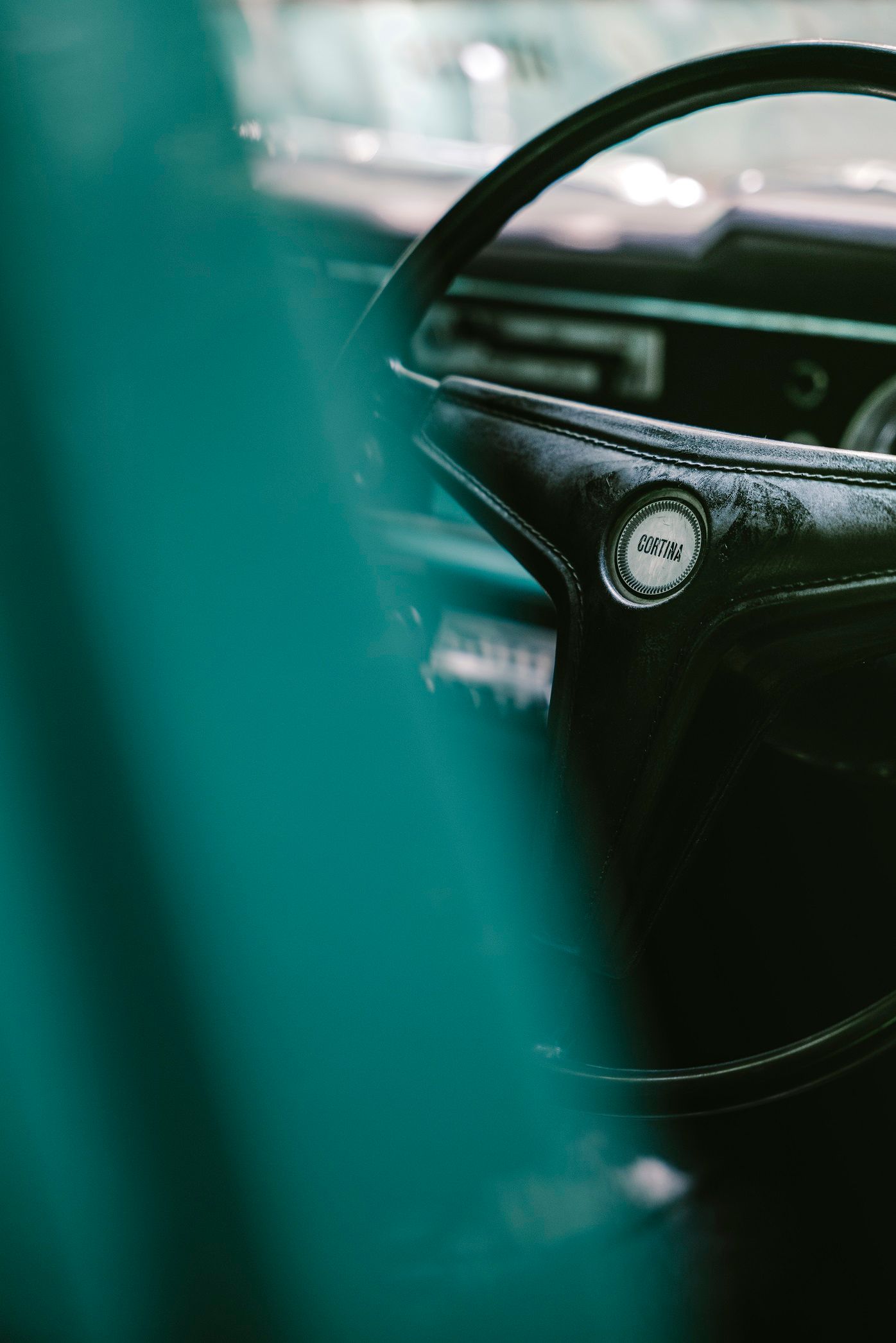 The Cortina is especially good at long distance drives and even now it behaves impeccably. If Ranjit Pratap had to grade it on a scale of 1 to 10, he would put it as high as 6 or 7.  He does regret the fact that his Mark II has a 1300cc engine. He would have preferred a 1600cc engine with more power but as one doesn't have the option of choosing what to buy in India as far as classic cars are concerned, one buys what one gets.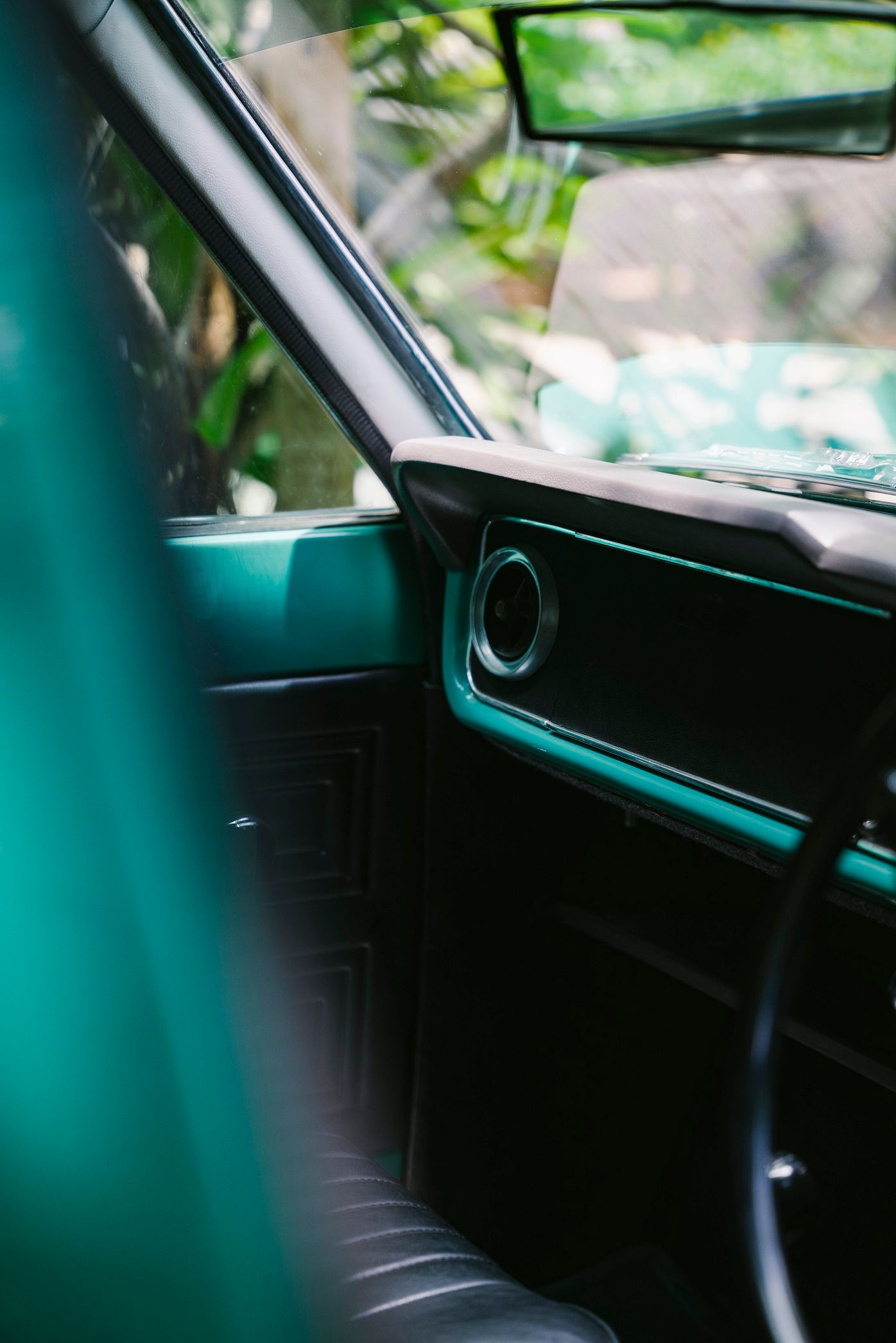 Ranjit Pratap rated his car for us. He says that although the Cortina is at its best on the highway, being an old car, it is treated as a special occasion car only. He finds the seating position to be good with the seats themselves which he rates at 6 out of 10. Talking about the rest of the car like dashboard or fascia he is happy that it is typical of mid to late-sixties design. As far as the headlights are concerned, he feels they are typical of yesteryears. He has had the Cortina reupholstered, but he took care to ensure that the design pattern followed the OE upholstery.
As far as music systems go, the Cortina has a basic radio, antenna, and a pair of speakers. Nothing great compared to the ICE systems available today but it was adequate in the sixties.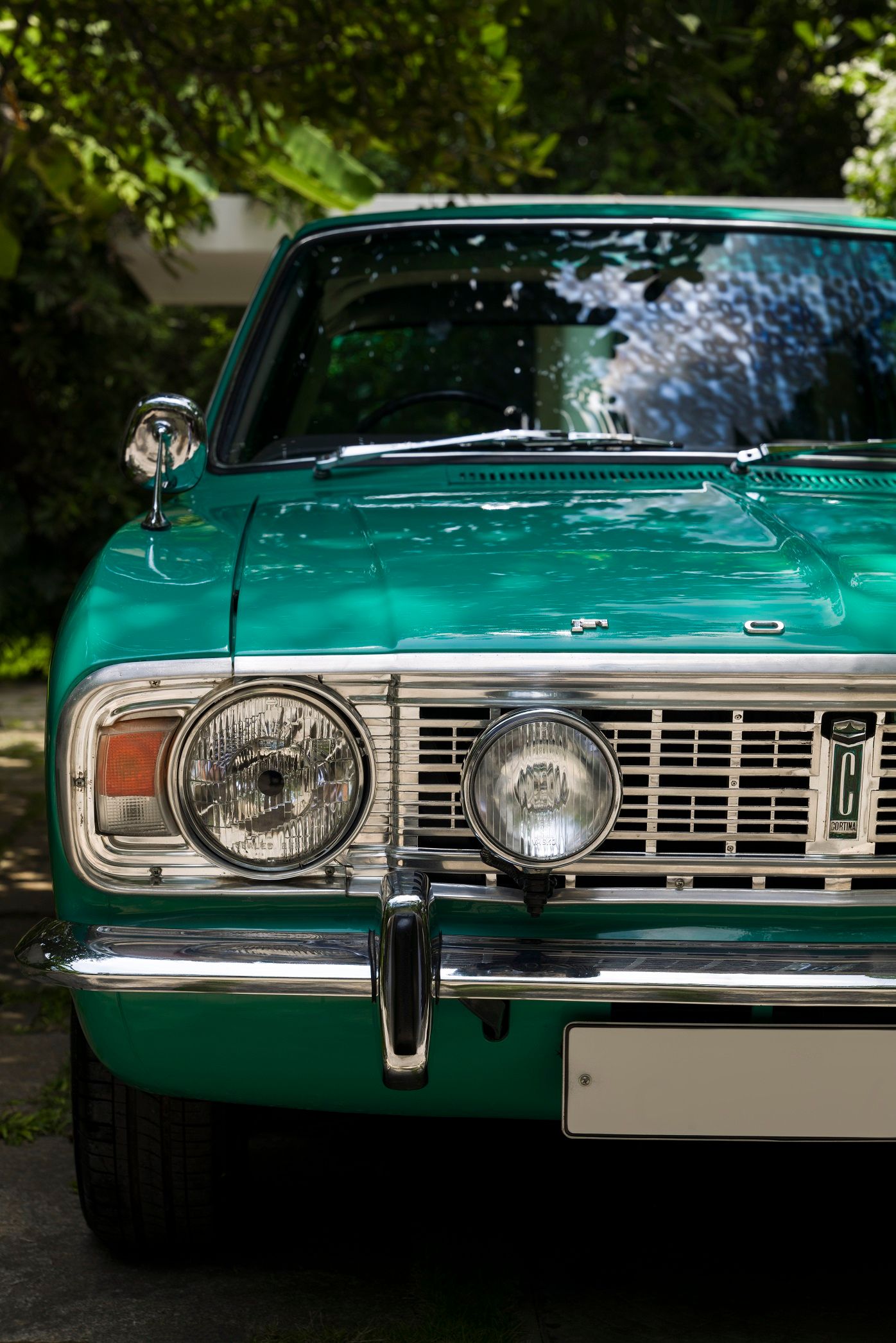 Returning to car performance, he feels that the suspension could be better. Currently Ranjit Pratap feels it is on the hard side. Braking too is a bit underwhelming but it is ok for the power developed by a small 1300cc engine and the speed he gets from it. He gets 7–8kpl in terms of fuel economy which he thinks is quite good, given the age and time of manufacture.
Finally I asked him whether he has ever thought of restomodding the car to bring it in line with today's performance standards. To which he replied, "No, I strongly believe a car should look as original as possible and should not be modified."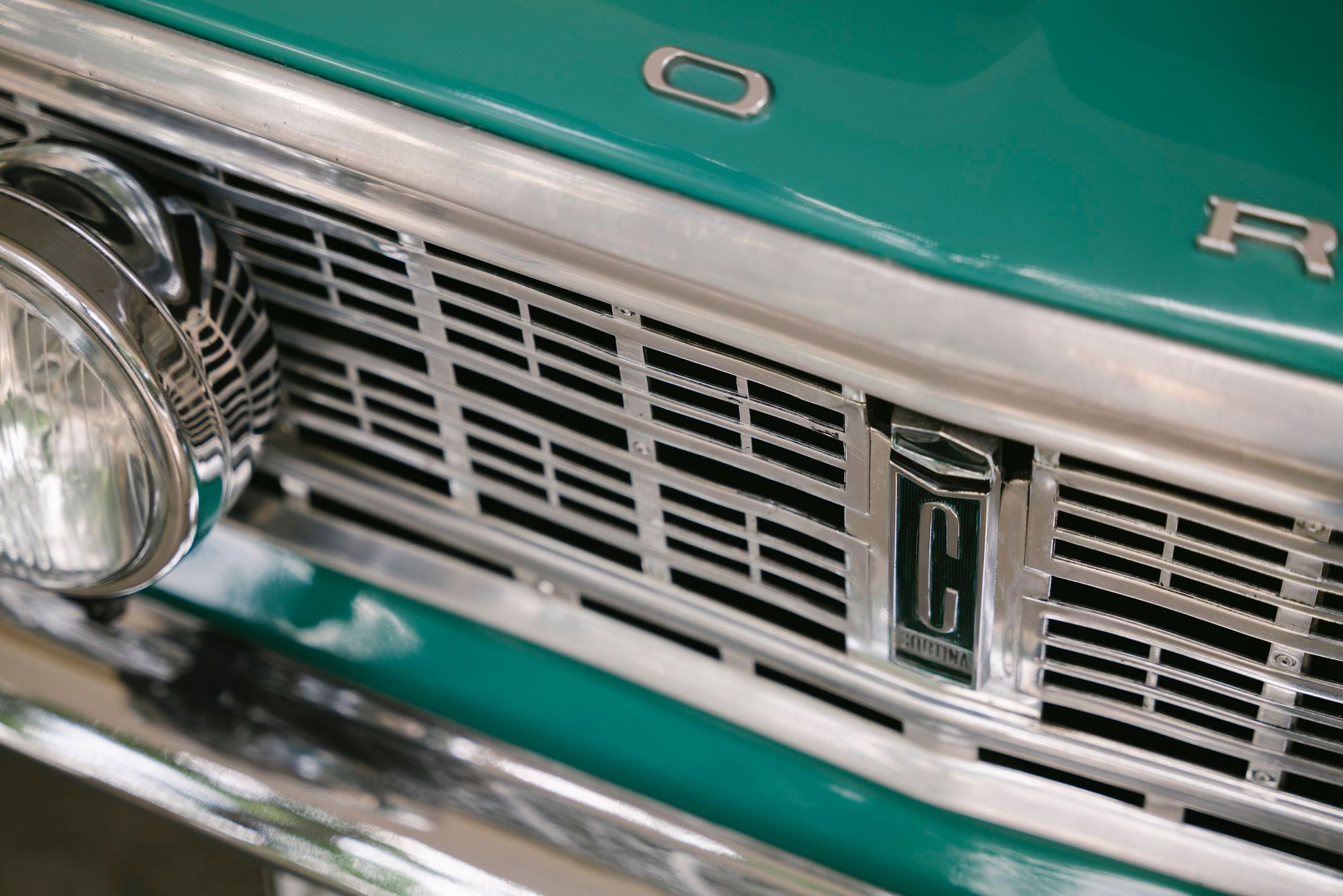 Even so, he would like to install an AC (the Mark II is not air-conditioned, nor was the Mark I he had in his childhood) as well as higher voltage headlight bulbs which he feels would make night driving simpler and safer. Also, importing a bigger, more powerful engine has crossed his mind, which is complicated though not impossible...there is a lot of red tape that needs to be circumvented though. Perhaps some time in the future...
---
---
Comments
Sign in or become a deRivaz & Ives member to join the conversation.
Just enter your email below to get a log in link.