When EIMG Came Together To Flag Off The Iconic Himalayan Adventure Rally
Images: Deepanjan Sarkar
Heading towards Town Hall on a Friday morning, I see an elegant lineup of vintage cars. The bodies of these vehicles were so polished that I could see the morning sun rising. As I pass the road following the trail of cars, I noticed how each of them had its own unique aura. Soon I hear the engines growl… we were heading to The Westin Kolkata in Rajarhat to flag off a beautiful journey of the '2022 East Himalaya Vintage & Classic Car Destination Rally'.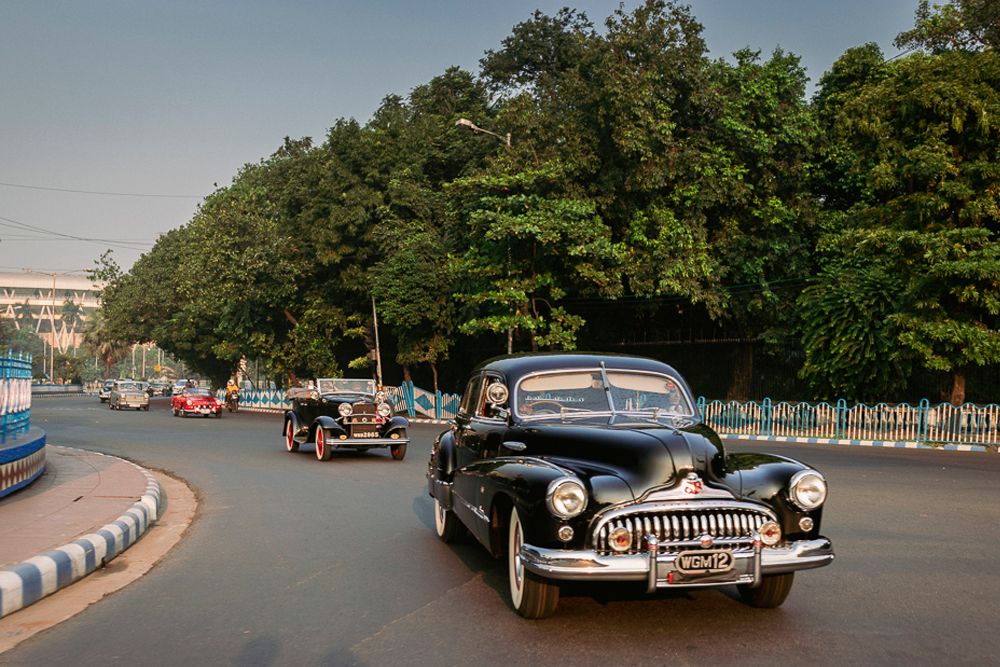 The smooth roads of Kolkata, the green trees, and the chirping of the early birds… the silence of this winter morning was broken by the 'AH-HOO-GA' honk. My morning couldn't be any better than this.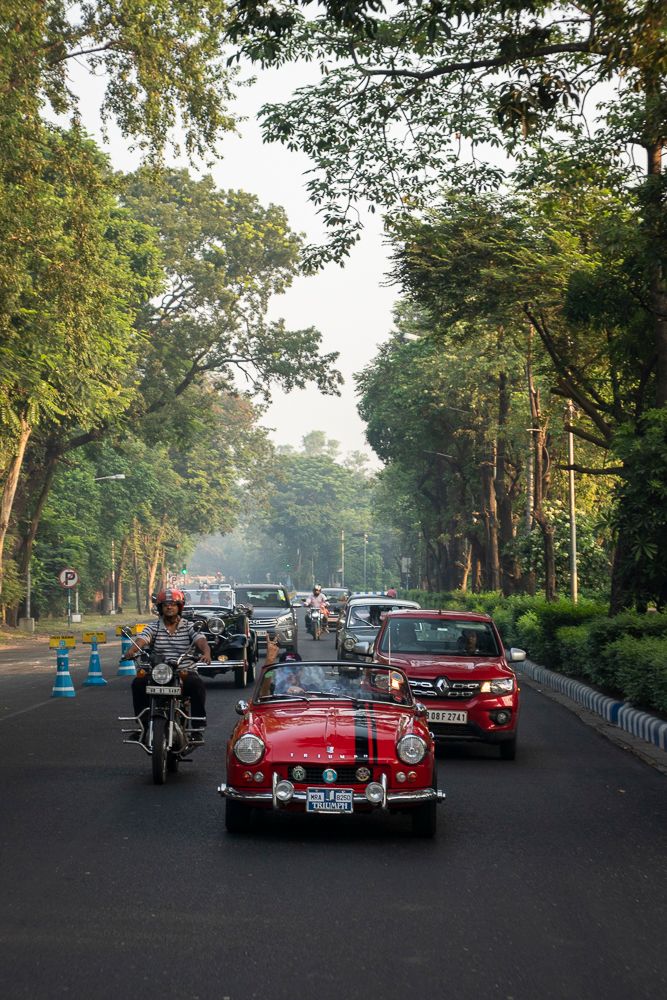 A different morning than usual; expressions of amusement on the faces of the children en route to school, and big curious looks on the faces of people driving to their workplace. Indeed, that is what you can expect by being accompanied by such flamboyant machines, which are still reigning and surviving.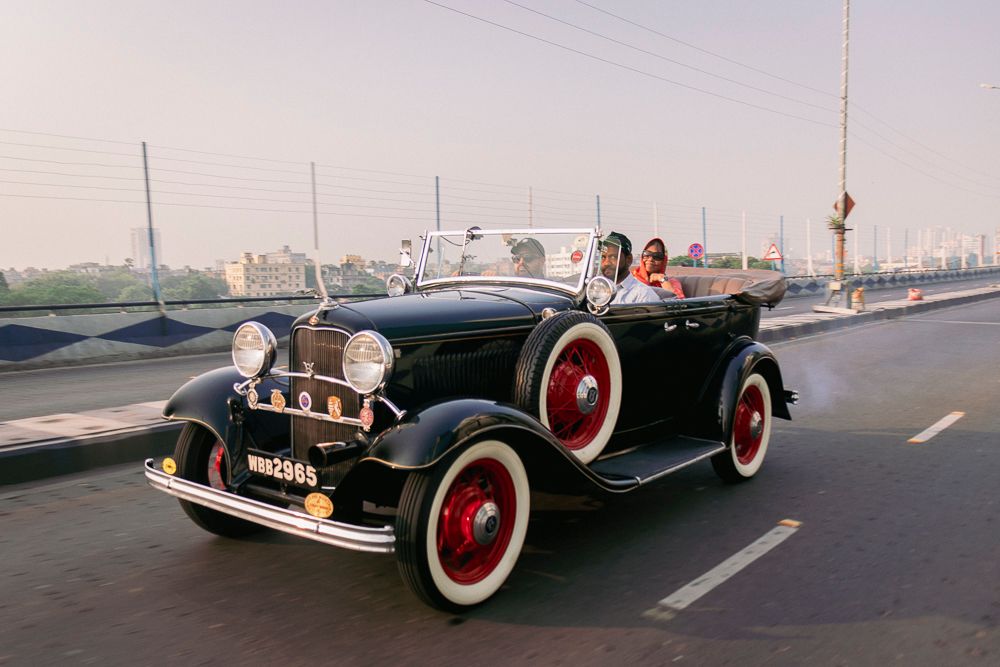 Accelerating through the bridges and roads of 'The City of Joy', breezing past popular landmarks to cheer up their foreign mates who would set off into the wild lands of India, Bangladesh, and Bhutan, the Eastern India Motoring Group (EIMG) is one of the better-known clubs for vintage & classic cars and bikes.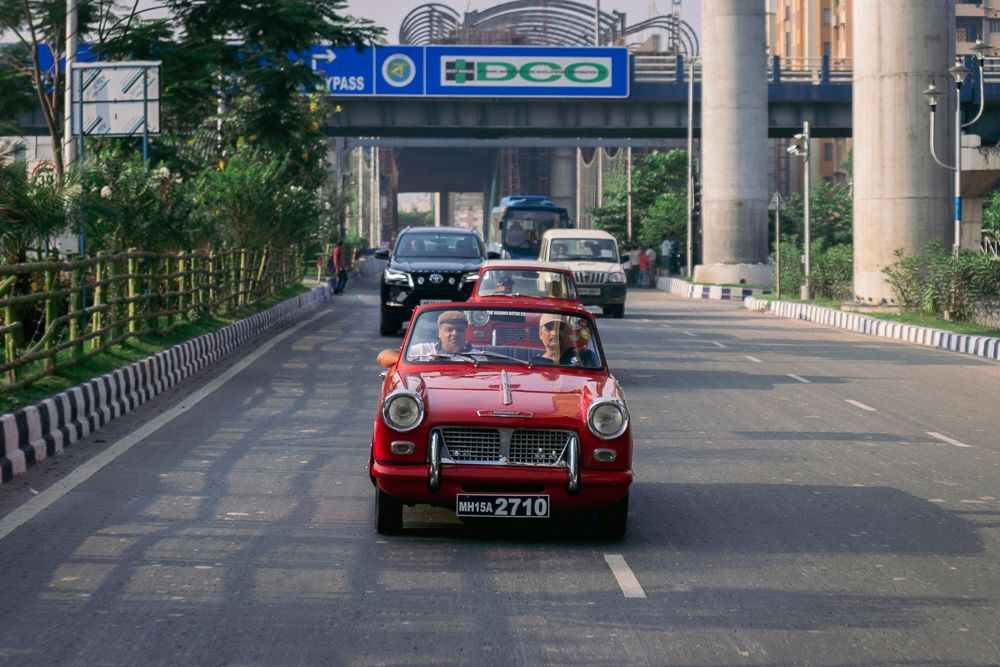 A collective of collectors from the eastern region of India who are very active and passionate in their love for historic automobiles. Together, they boost their common passion. This October, EIMG took the initiative to provide a motivating and joyous start to the '2022 East Himalaya Vintage & Classic Car Destination Rally'.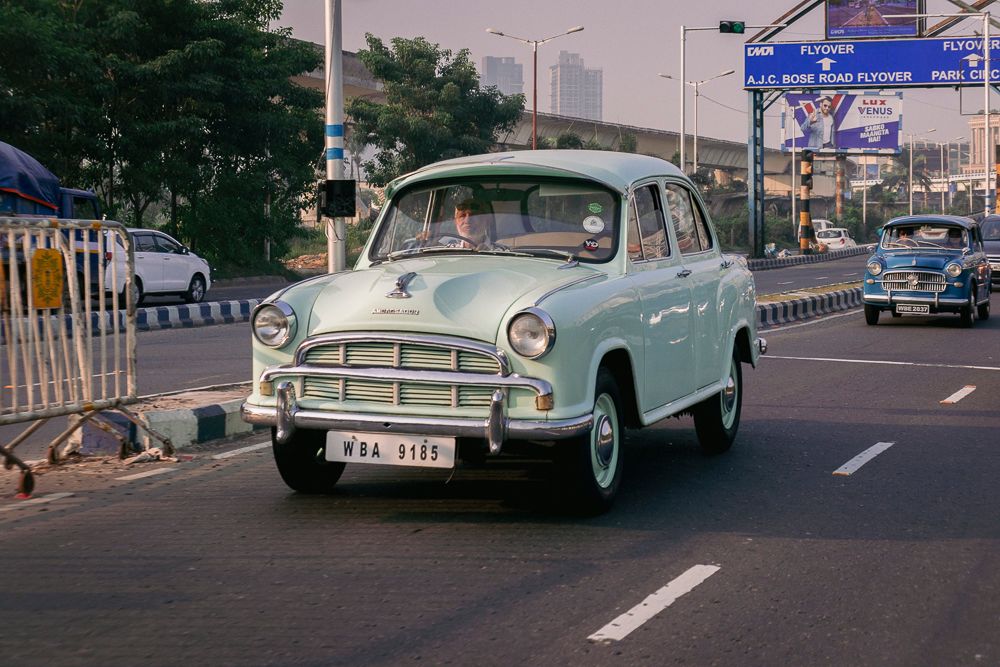 The active members of EIMG gathered to flag off this event. The fleet of historic vehicles included a 1923 Rolls-Royce Twenty "sports", a Rolls-Royce 25/30HP, a 1963 Triumph spitfire, a 1949 Buick, an MG Y, a 1994 Mazda, a few classic Fiats, a 1990 Hindustan Contessa Classic, a classic Herald, a '75 Ambassador Mark III, and several others.

Shrivardhan Kanoria is one of the most recognizable faces amongst vintage car enthusiasts. Exclusively for this event, he resurrected his Rolls-Royce Twenty sports from hibernation of seven years. It took him a month to get this epitome of elegance running and its body blinging with shine.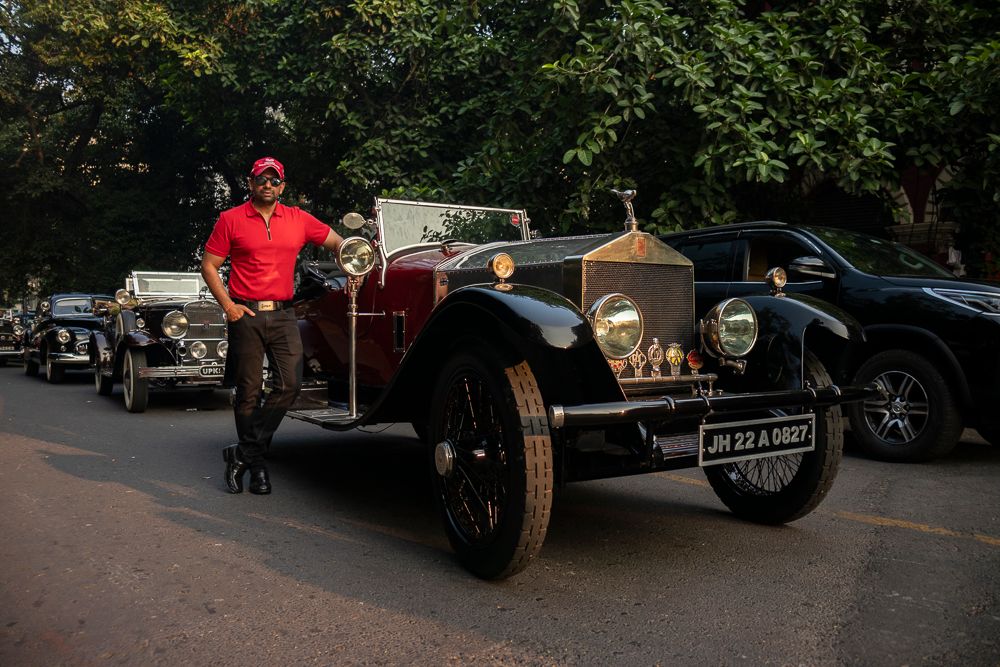 It was his part of the contribution towards the flag-off event. According to Shrivardhan Kanoria, his relationship with vintage and classic historic vehicles has been very strong since childhood as his father, the late Shashi Kumar Kanoria, was a vintage car pioneer from yesteryears. His immense love for historic vehicles continues to run and reign in his blood, and this is what makes him create and keep the love for these cars alive in others too.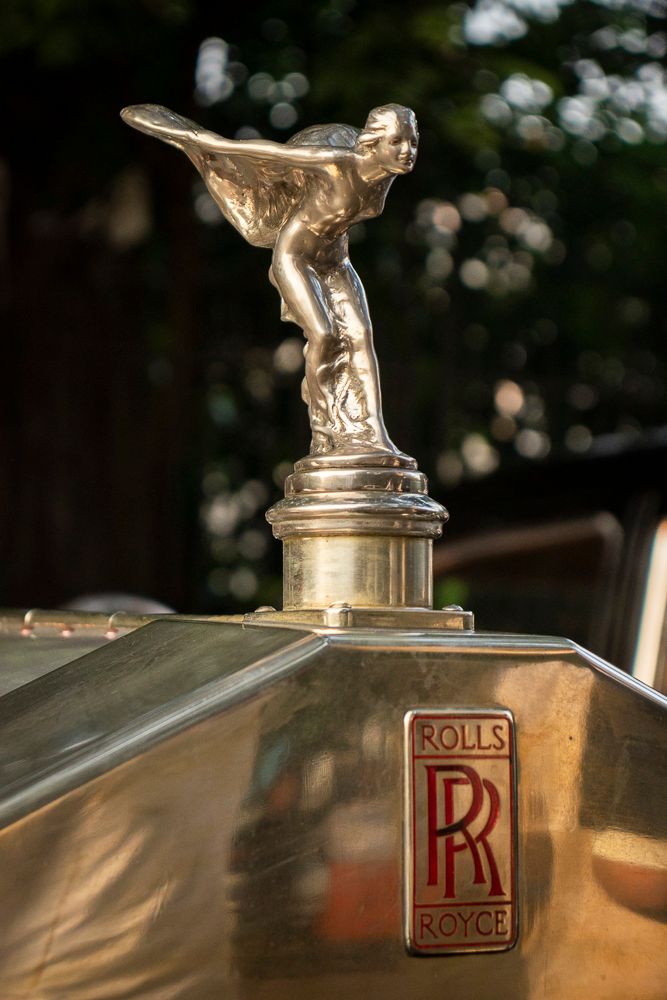 He is the current president of EIMG, which was formed by him in 2020. In the past couple of years, he has curated several vintages and classic car events in the form of shows, drives, and meets concerning heritage vehicles.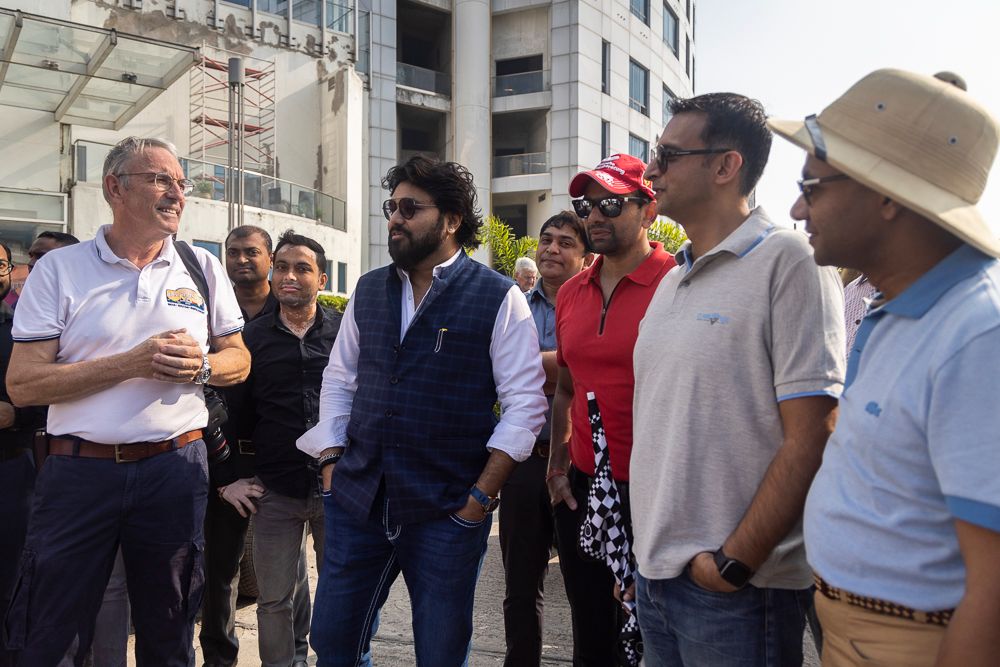 During the flag-off event, I interviewed Bruno Leunen, from Belgium, the Director of the 2022 East Himalaya Vintage & Classic Car Destination Rally, who said: "It is an adventure rally where around 25 historic vehicles such as Mercedes-Benzes, Bentleys, Lagondas, Aston Martins and BMWs will be driving through three countries into various regions, and experience multiple cultures. It's a complete journey of adventure, discovery and fun. People from eight different countries have gathered to participate in this rally."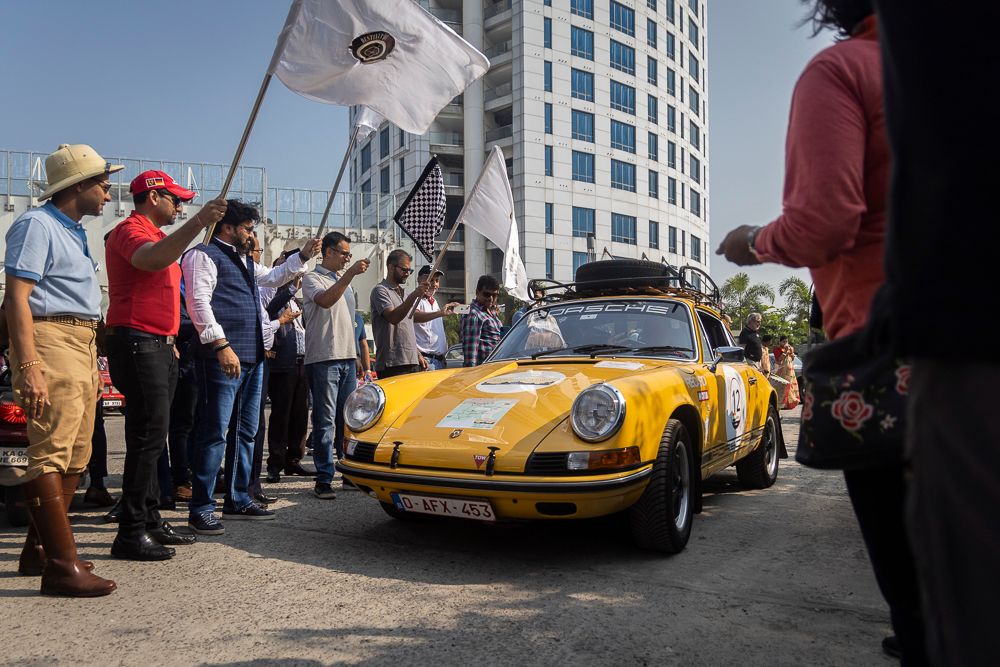 Mr. Sumit Periwal played a very significant role as a human bridge between the two organizations: the 2022 East Himalaya Vintage & Classic Car Destination Rally and EIMG, by helping in organizing the flag-off event and hosting the breakfast for the EIMG participants at The Westin Kolkata.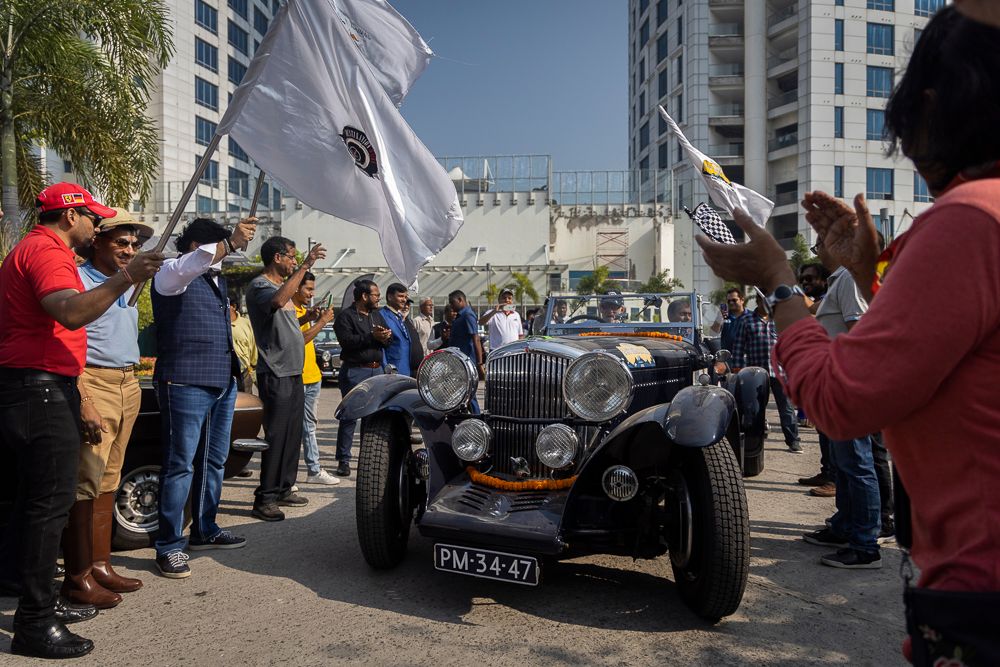 The flag-off event concluded with a speech by the chief guest Babul Supriyo, Minister of Tourism, the government of West Bengal, Shivardhan Kanoria and Sumit Periwal. It marked the beginning of an iconic adventure which will stretch over 3,200 km across the Eastern Himalayas. The participants looked very happy and motivated, therefore the purpose of the event was served.
---
---
Comments
Sign in or become a deRivaz & Ives member to join the conversation.
Just enter your email below to get a log in link.