The Life & Times Of Bob Wallace—Lamborghini's Ace Test Driver
Images: Branko Radovinovic, The Klemantaski Collection - www.klemcoll.com.
The name Bob Wallace is inseparably linked with Lamborghini. Wallace was the chief test driver at Automobili Ferruccio Lamborghini SpA for 12 years—between 1963 and 1975—when he played a crucial role in developing some of the early legends of the marque, in the process shaping the image of Lamborghini far into the future.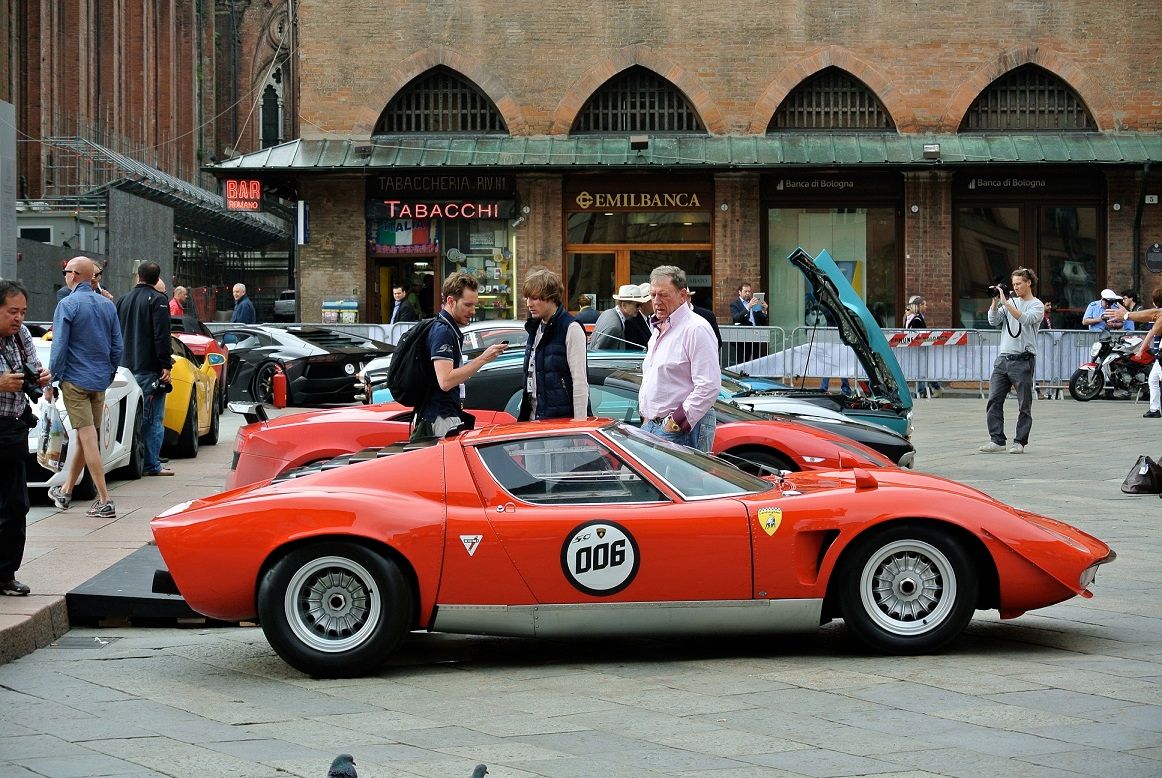 Born in New Zealand on 4 October 1938, Bob Wallace was fascinated by cars from a very early age. With a passion for motor racing, Wallace decided to leave New Zealand for Europe to be at the heart of motorsport. His first stop was England, where he got a job at Lotus. Soon thereafter he moved to Italy where he got the opportunity to work on a couple of Maserati Birdcages. Soon, he came into contact with Ferrari, where he worked as lead mechanic for racing legend Phil Hill.
In 1963, Bob Wallace realized that the time was ripe for a change of scenery. Just a stone's throw from Modena, a brand-new factory was under construction in Sant'Agata, which magically attracted Bob, who was always open to new ideas, and new adventures.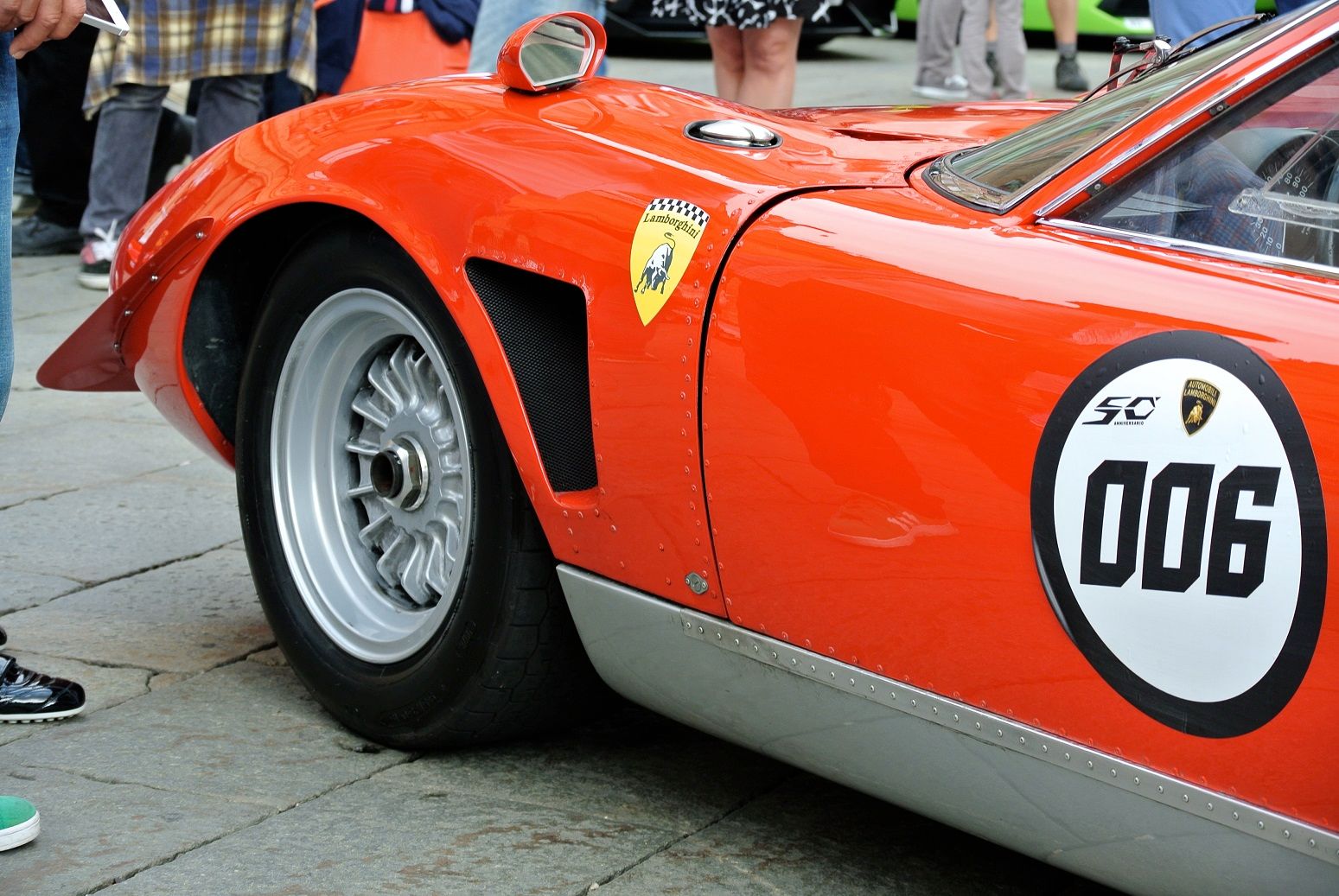 The factory already had several talented young people working on a brand-new project. Alongside Ferruccio Lamborghini, there were the brilliant young engineers Giampaolo Dallara and Paolo Stanzani, and with Bob Wallace joining, the famous triumvirate of Automobili Ferruccio Lamborghini SpA went on to shape the legend of Lamborghini.
Ferruccio Lamborghini launched the epochal 350 GTV prototype to the public for the first time at the Turin Motor Show in 1963. The next step was to develop a car that could be produced in series. It was at this very important phase that Bob Wallace's experience as a mechanic paid dividends, acting as a 'trouble-shooter'. He helped develop the V12 engine conceived by Giotto Bizzarrini into a more civil gran turismo engine.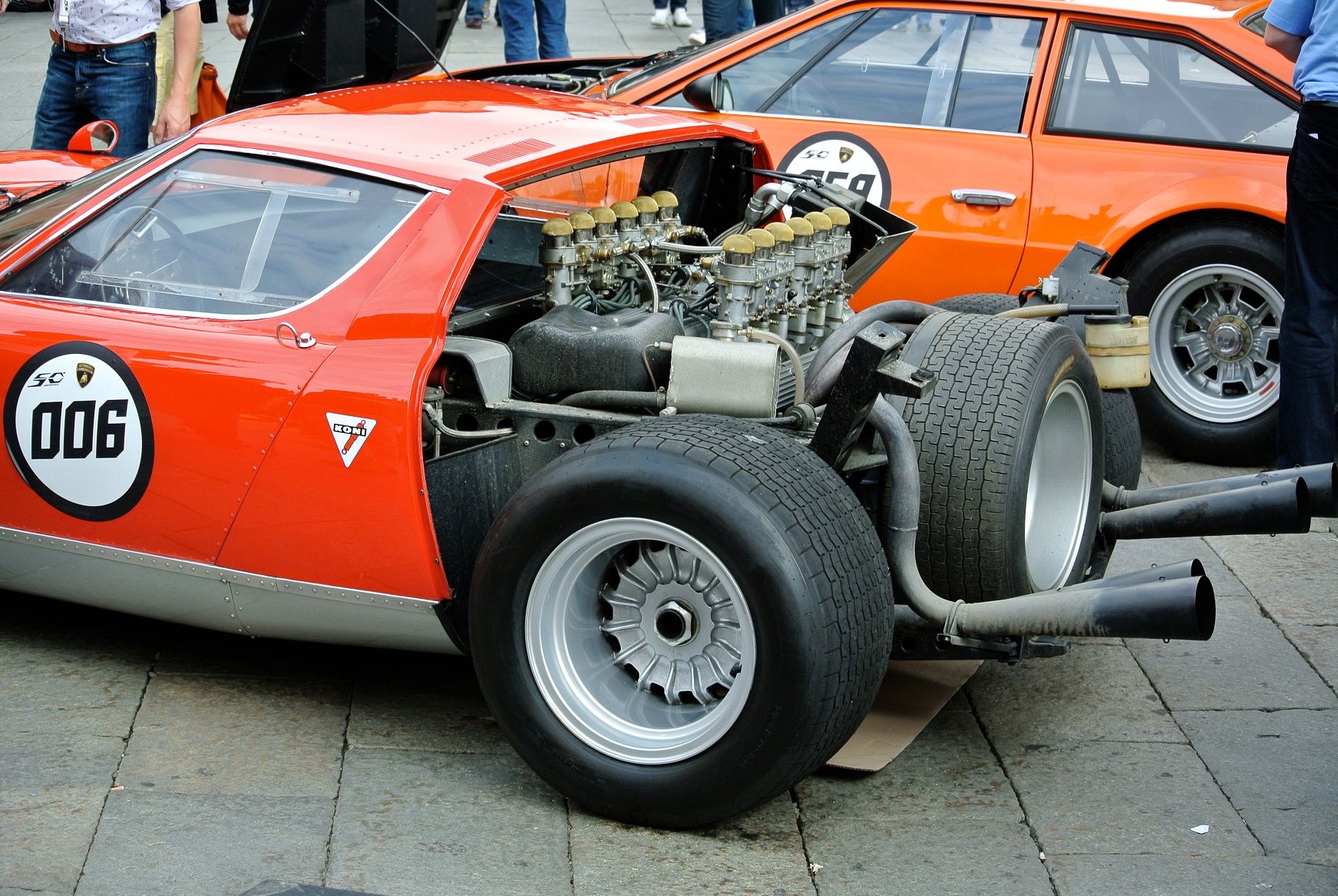 As the first Lamborghini 350GT series cars entered production in the early 1960s, Wallace's valuable experience as a mechanic for various racing car makers, is why he went from being mechanic to test driver for Lamborghini. According to Wallace, "there was simply no one else for the job at Lamborghini!"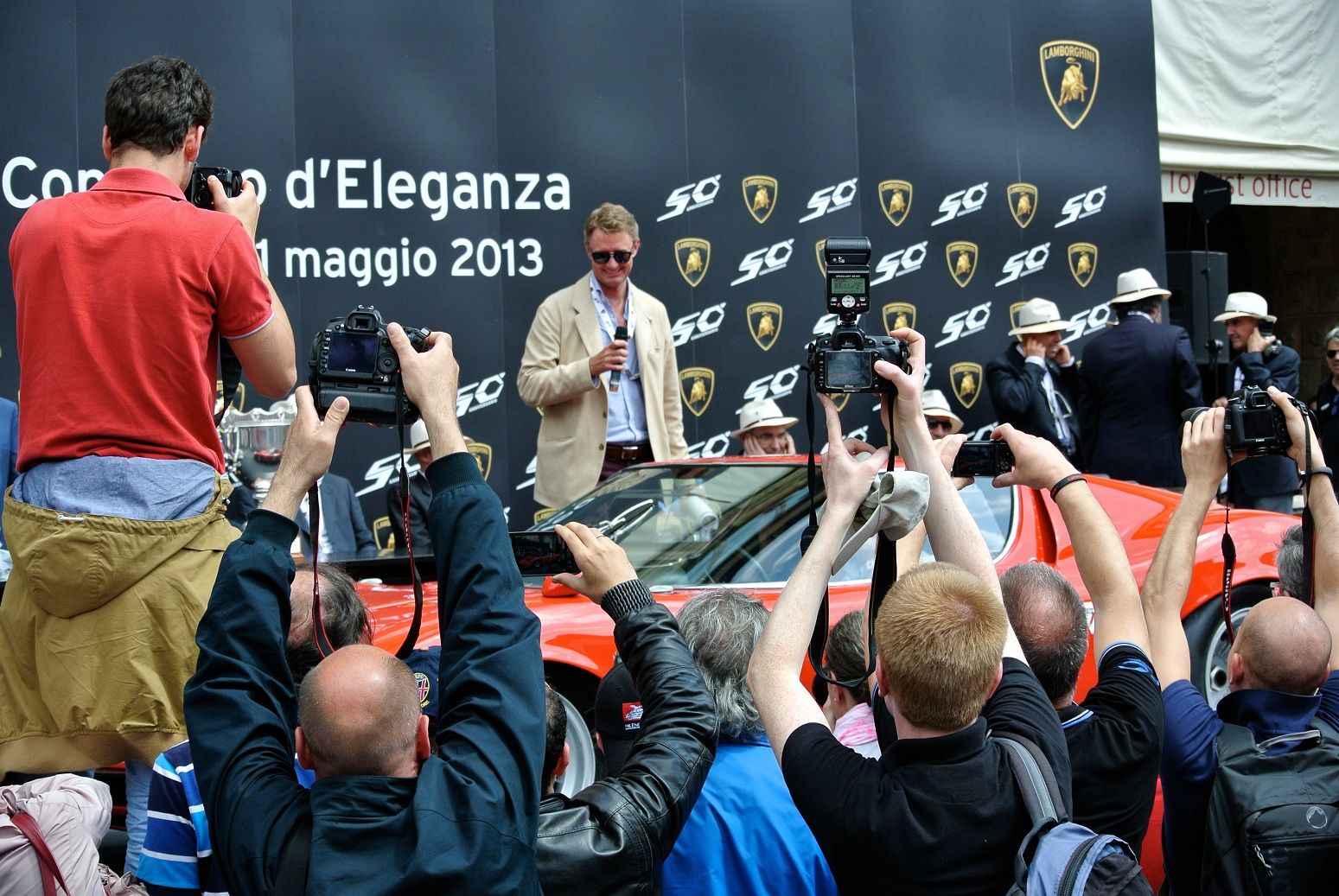 His unerring instinct, know-how, and driving skills soon made him indispensable at Lamborghini, especially when it came to testing prototypes at high speeds on public roads. Since he was not the only one driving these rather fragile vehicles, he always made sure that they were not death traps for future customers. He often tested the cars at night to avoid trouble with the police. Wallace also drove on the famous racetracks of Misano and Variano for some of the high-speed tests.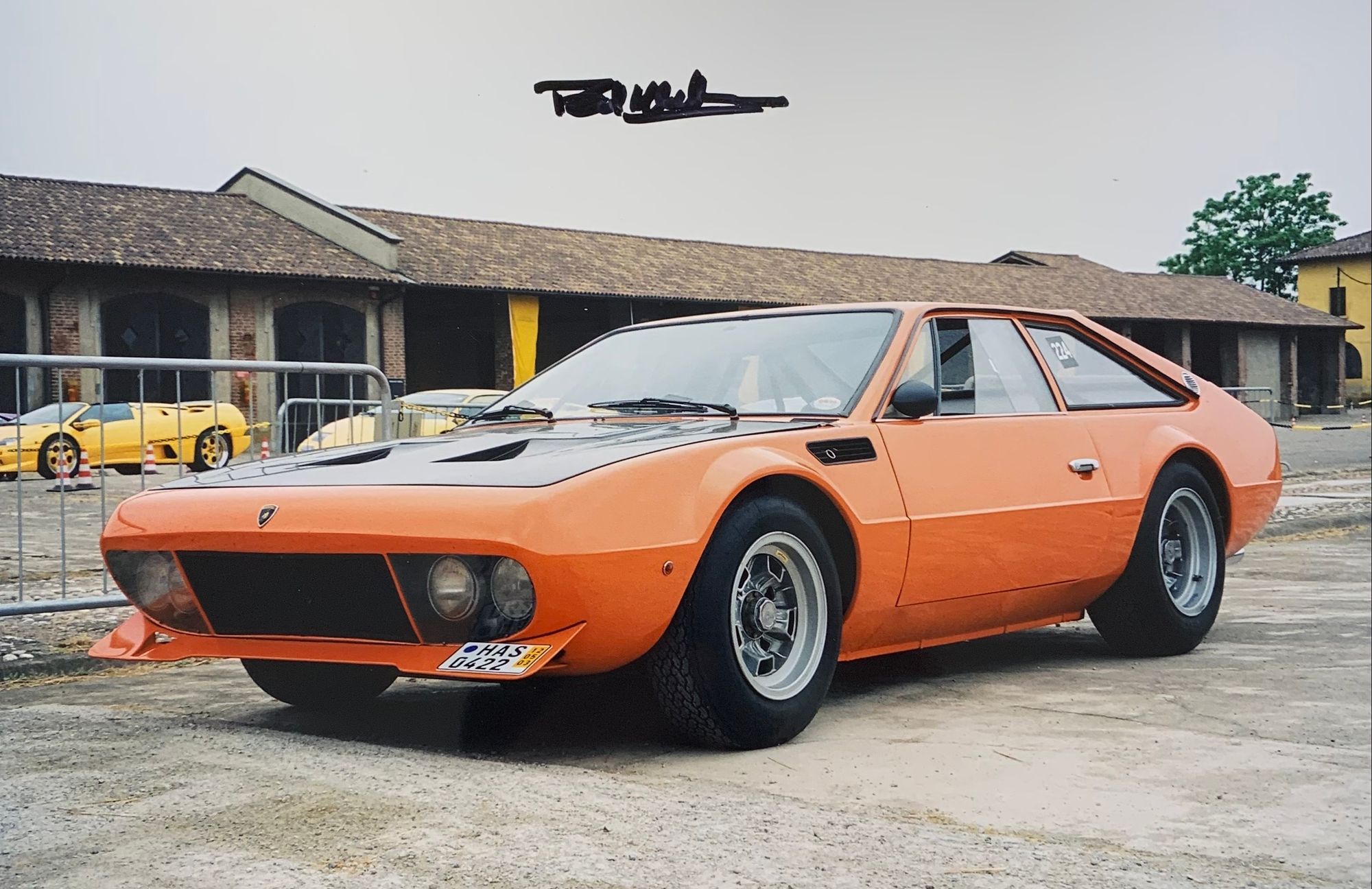 When he was not testing cars, Wallace preferred spending time tinkering at the factory, especially during the evenings and weekends. Ferruccio Lamborghini gave him a carte blanche to use the most modern equipment in the factory, with full access to the parts warehouse at Lamborghini. Thus, Bob Wallace was given a free hand to do whatever he wanted to do in tuning and modifying the cars which were in series production at Lamborghini. In the process, Wallace made a series of astounding one-offs based on the Lamborghini Jarama, the Miura, and the Urraco, each of which went on to cement the legend of Lamborghini.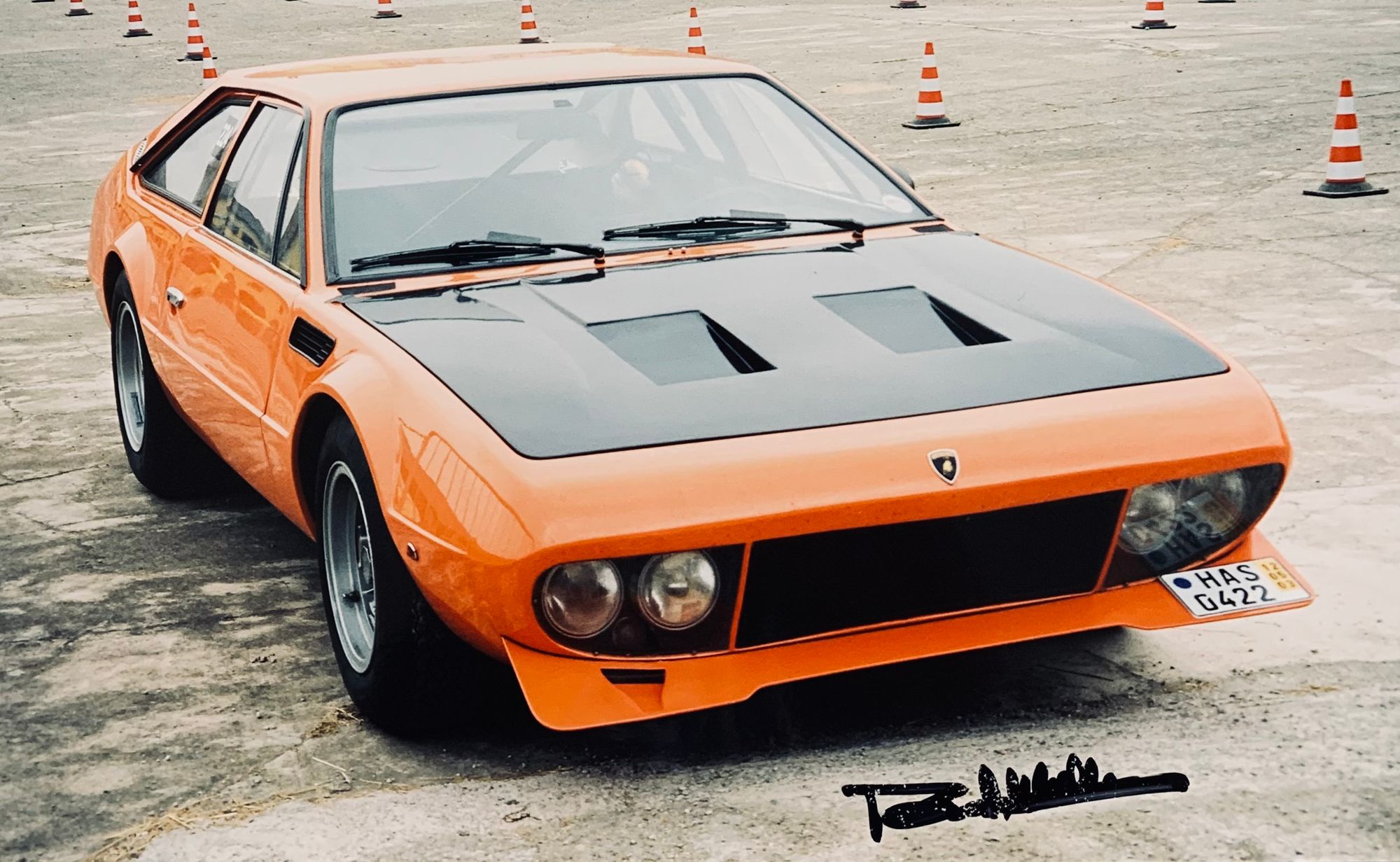 Miura Jota
One of the most fascinating street-legal racing cars the world had ever seen by 1970 was the sensational Miura Jota. The Jota featured riveted sheet metal panels, Campagnolo magnesium rims (similar to the ones used for the Bizzarrini Strada) and a specially tuned V12, which made the Jota a real monster.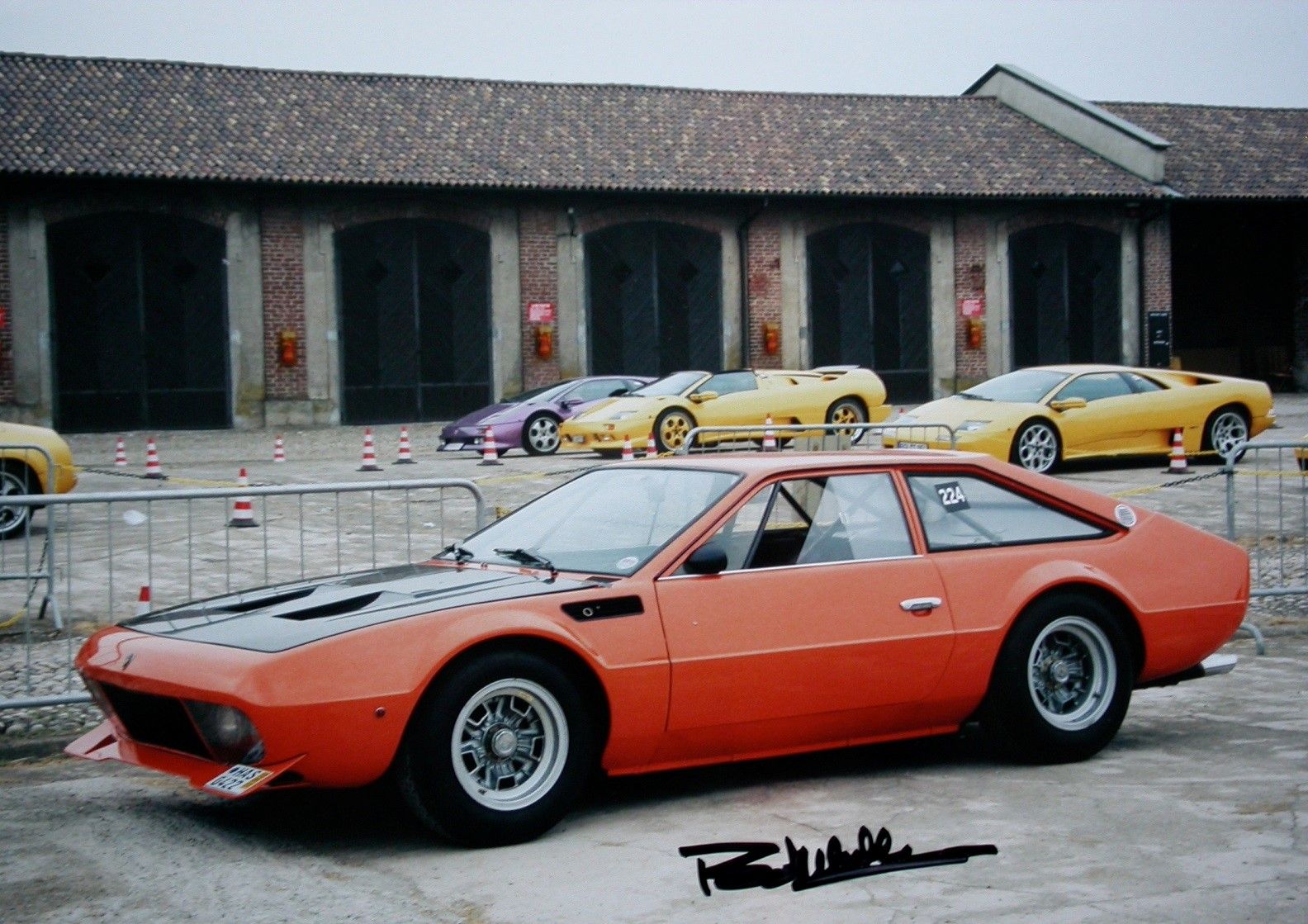 Unfortunately, the only Lamborghini Miura Jota (chassis number 4683) was destroyed in an accident shortly after being sold to an Italian enthusiast. Fortunately many years later, an enthusiastic British owner put together an almost identical recreation of that icon of a car. And once again, Bob Wallace helped the owner with the construction of it.
Jarama Bob
Bob Wallace also worked his magic on a Jarama, giving birth to the special Jarama 'Bob' (as it was known) painted in a bright orange, had massive air vents on the engine cover, a totally stripped interior, a roll cage and sliding Perspex windows.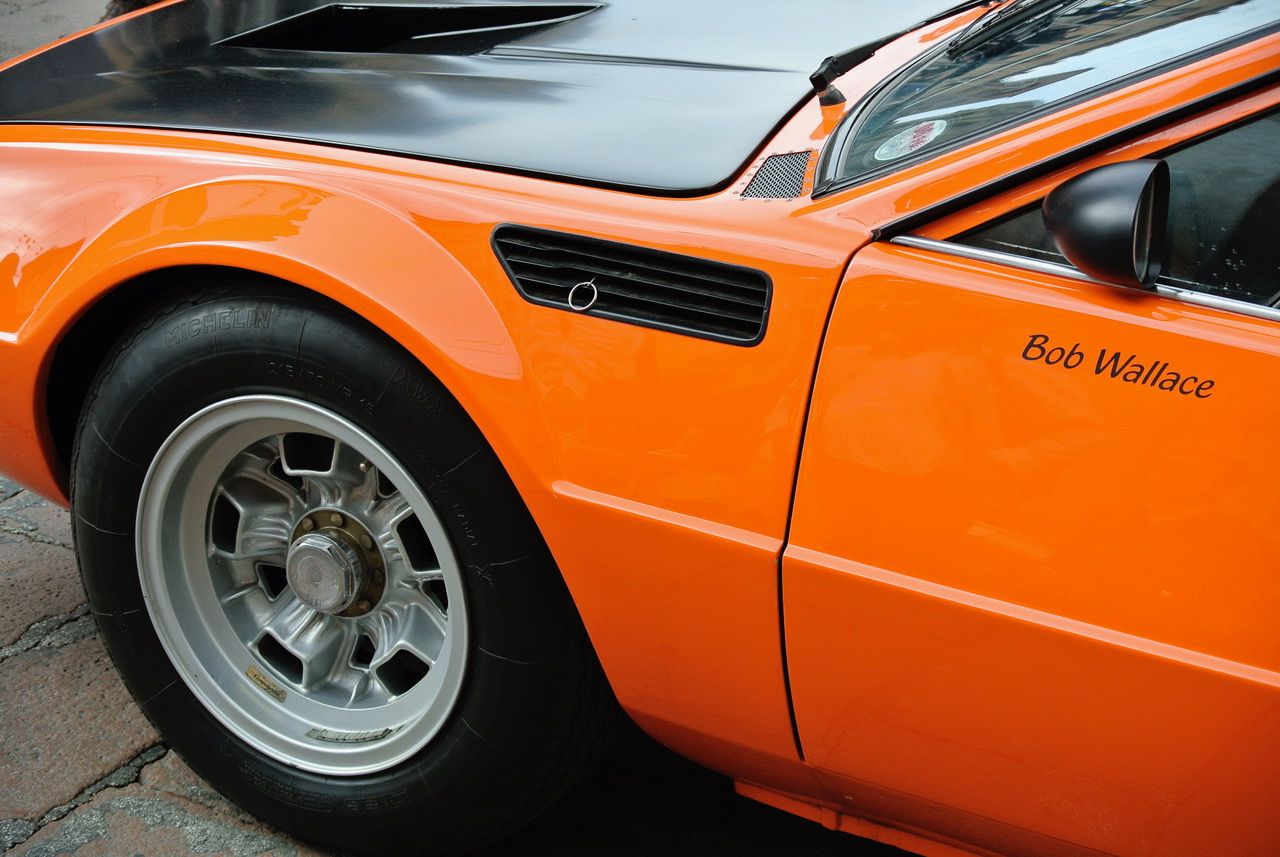 It is almost a miracle that this vehicle has survived to this day. The current German owner, keeps the beautifully restored vehicle in perfect condition. Wherever Jarama Bob makes an appearance, a crowd immediately forms around the car.
Urraco Rally (also known as Urraco Bob)
The last Bob special was based on the V8-engine Urraco, Lamborghini's 'baby' supercar. Bob picked up a pre-production prototype, removed everything that wasn't essential, mounted very wide rear wheels, a big, deep front spoiler, and later, a detachable rear wing. This unique (racing) car is now in the possession of a very serious Japanese Lamborghini collector.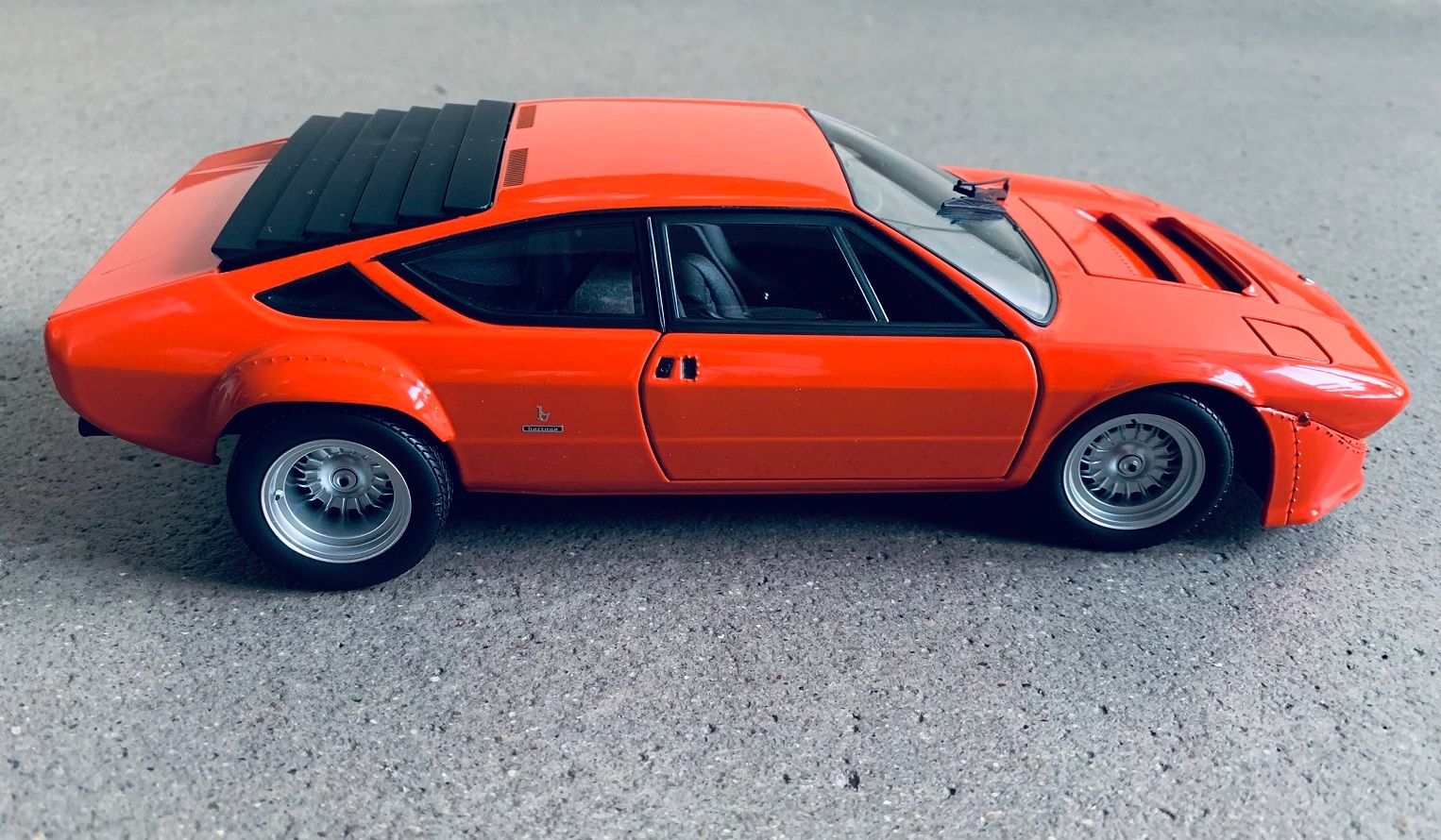 Around the time when the Urraco Bob was being developed, the situation began to change at Automobili Ferruccio Lamborghini, with the founder selling a significant part of his stake to Swiss investors. By 1974, Ferruccio Lamborghini withdrew from the company that he had nurtured. With the new owners taking over, there was an exodus of the leading lights of Lamborghini.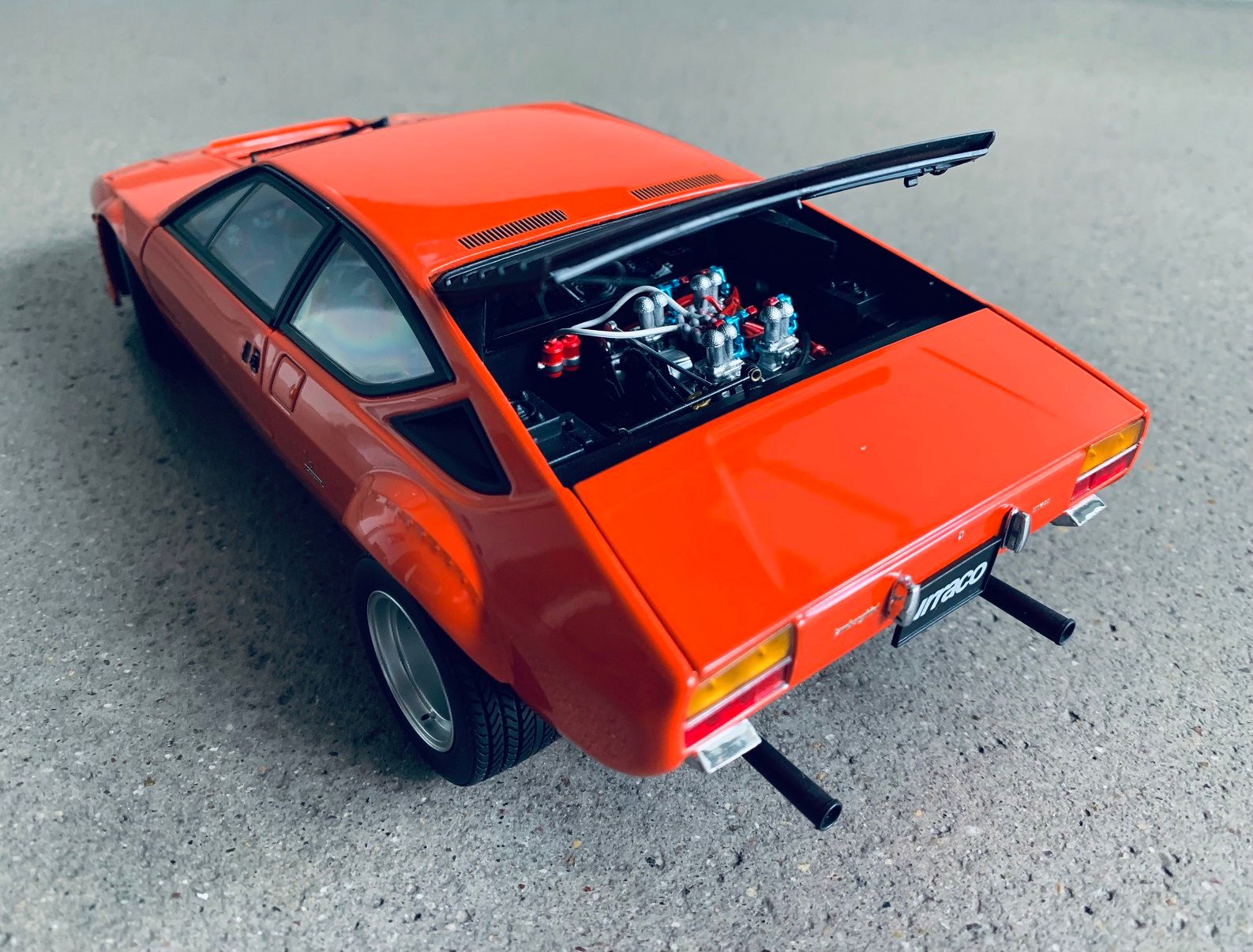 In 1975, Bob Wallace, and his wife, Anna returned to New Zealand. But after three months of boredom, they packed their bags and moved to Phoenix, in Arizona, where he founded his own garage, specializing in Lamborghinis and Ferraris.
Servicing both the older and more recent cars, Bob Wallace single-handedly ran his garage, until his untimely passing away in September 2013.
For more on Bob Wallace and his role in Lamborghini, check out this forthcoming book:
https://www.daltonwatson.com/Lamborghini-At-the-Cutting-Edge-of-Design-p/lamborghini.htm
---
---
Comments
Sign in or become a deRivaz & Ives member to join the conversation.
Just enter your email below to get a log in link.