The Little Car That You Always Wanted To Get For Your Little Guy
Images: Little Car Company
The Little Car Company's Bugatti Baby II is on display at Harrods. Partnering with the iconic Knightsbridge luxury store, The Little Car Company's limited-edition vehicle is on show for all visitors to see up-close. And to place your order in time for Christmas.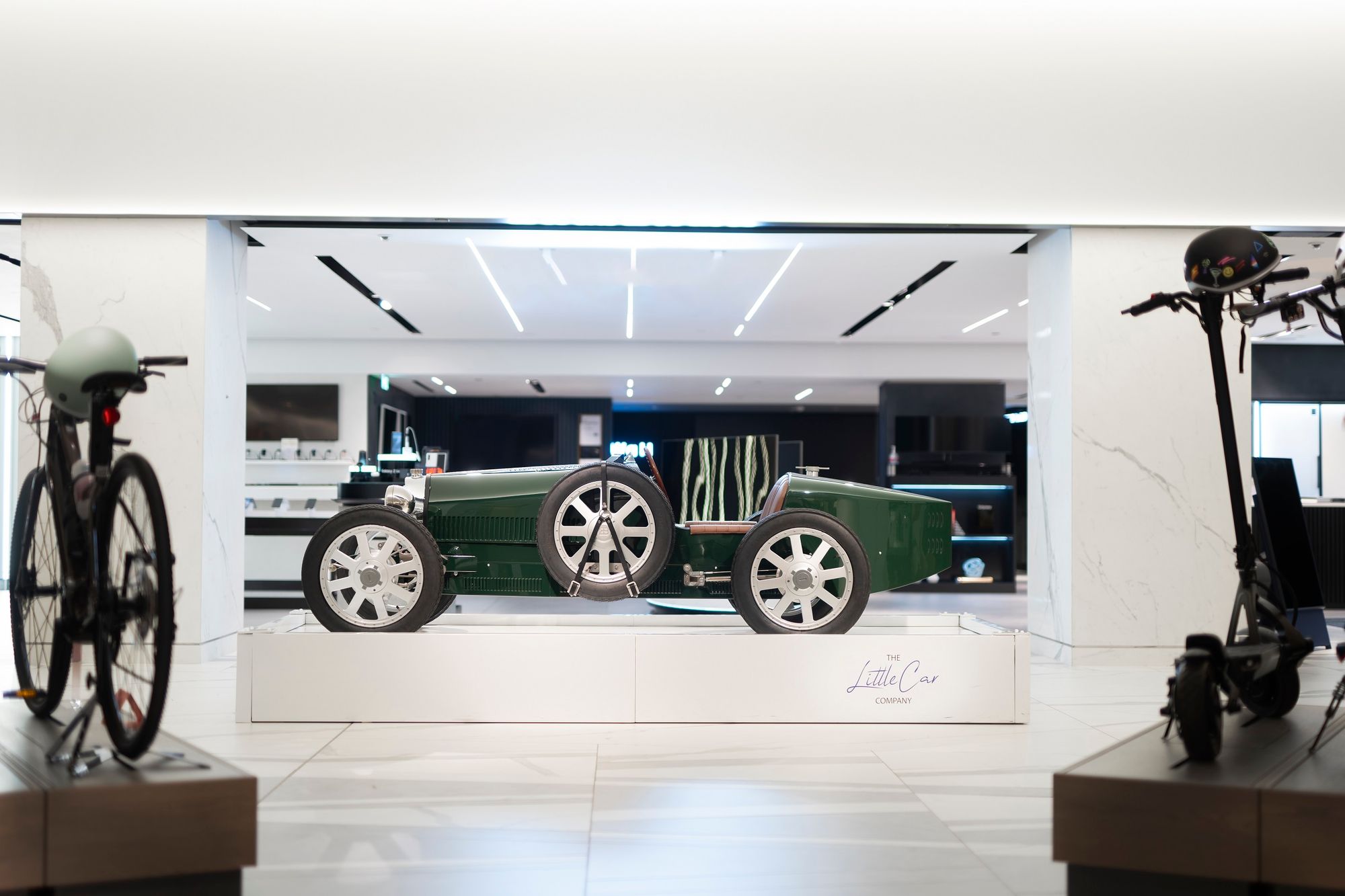 Taking pride of place in the technology area, on the fifth floor of the building, the Bugatti Baby II is exhibited in Vitesse specification. Presented in a Williams Green exterior with a Brun Cavalier colour Bridge of Weir leather interior, the vehicle's colour scheme neatly complements the brand identity of one of the world's most famous department stores and is apparently one of over 160 colour combinations available to clients.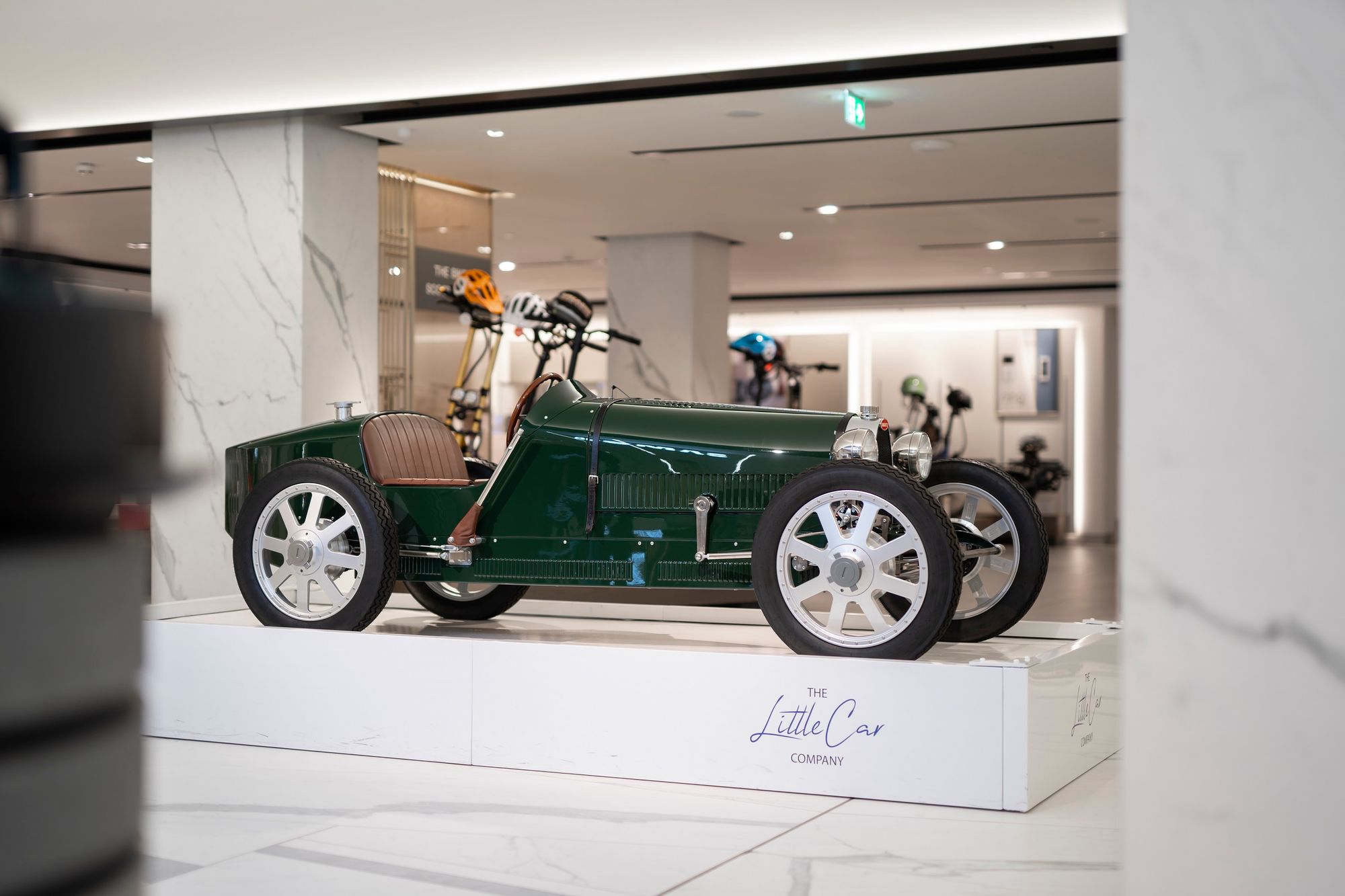 Built in partnership with Bugatti, the Bugatti Baby II is a contemporary tribute to Ettore Bugatti's original masterpiece, the Bugatti Baby, built in 1926. The vehicle was developed to celebrate Bugatti's 110th anniversary and is significant in not only preserving the history of the Bugatti marque but also in inspiring a new generation of young Bugatti enthusiasts.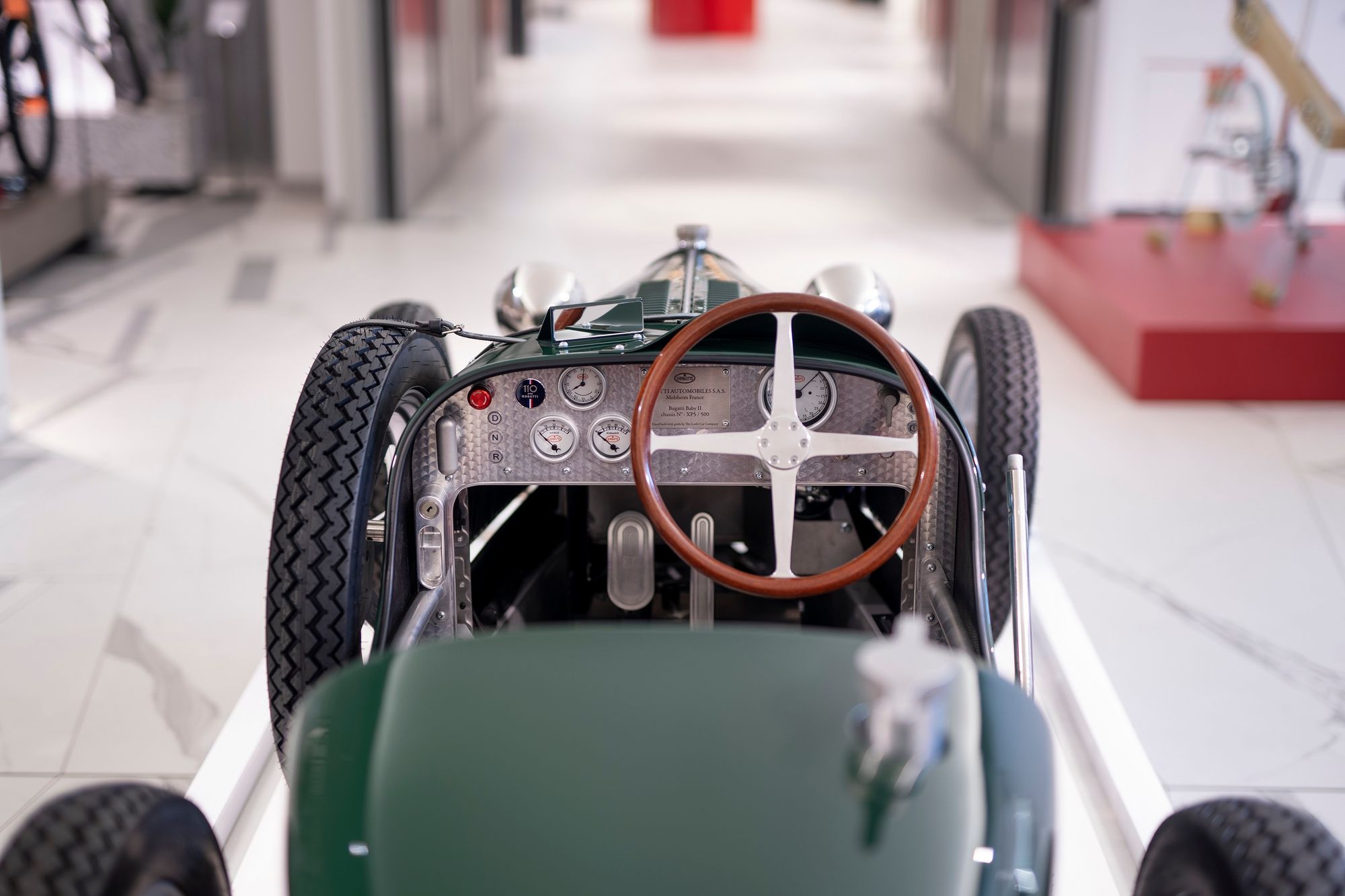 Ben Hedley, CEO of The Little Car Company, was quoted as saying: "We are incredibly honoured to be partnering with one of the world's most famous luxury brands and are delighted to be able to present the Bugatti Baby II to all its visitors. This is an unbelievable milestone for The Little Car Company and testament to the handcraftsmanship and attention to detail that goes into producing these incredible junior cars."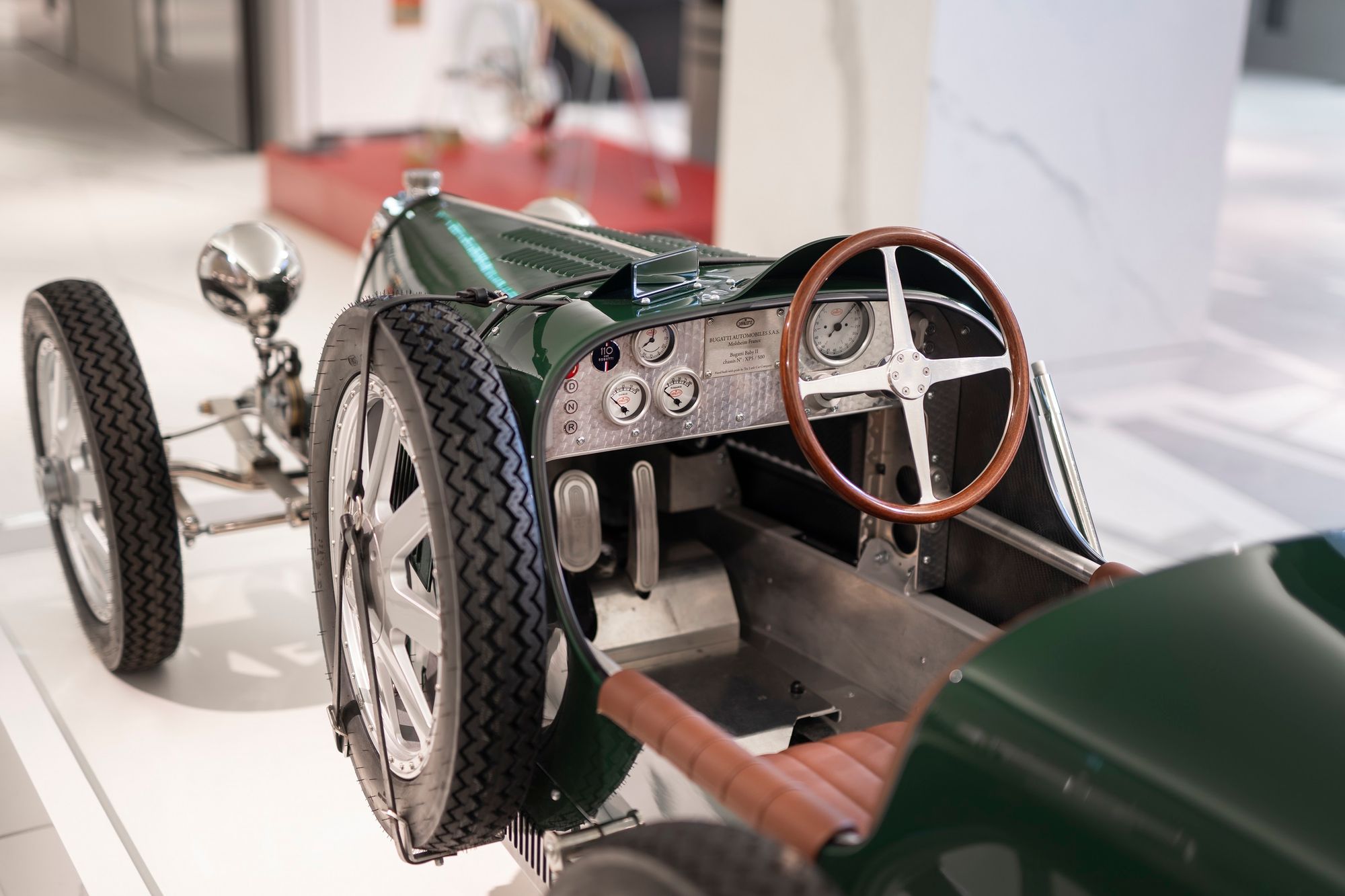 Visitors to the store can view the 75 percent scale vehicle up-close and enquire with one of Harrods' sales team about reserving an exclusive build slot. When purchasing one of these Bugatti Baby IIs, Harrods clients are offered exclusive access to the factory where these vehicles are crafted. Lovingly hand built to each customer's exacting specifications, only 500 of the bespoke Baby II models will be produced.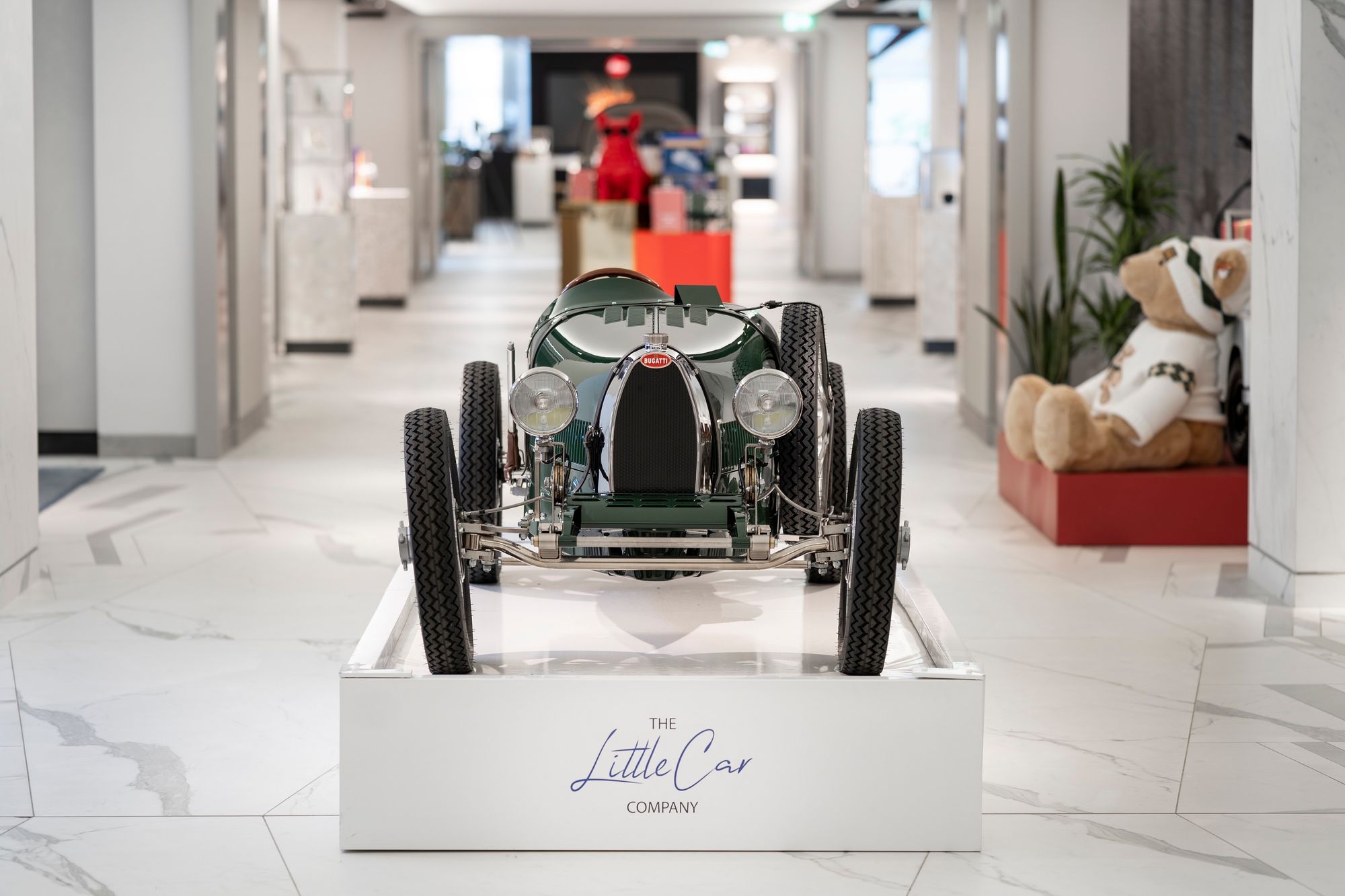 The Bugatti Baby II is available in three versions: Base, Vitesse and Pur Sang. The Pur Sang offers the same powertrain as the Vitesse but with beautiful, hand-formed aluminium bodywork. Using the same traditional coachbuilding techniques as the original Bugatti Type 35, each aluminium body takes more than two hundred hours of skilled craftsmanship to create.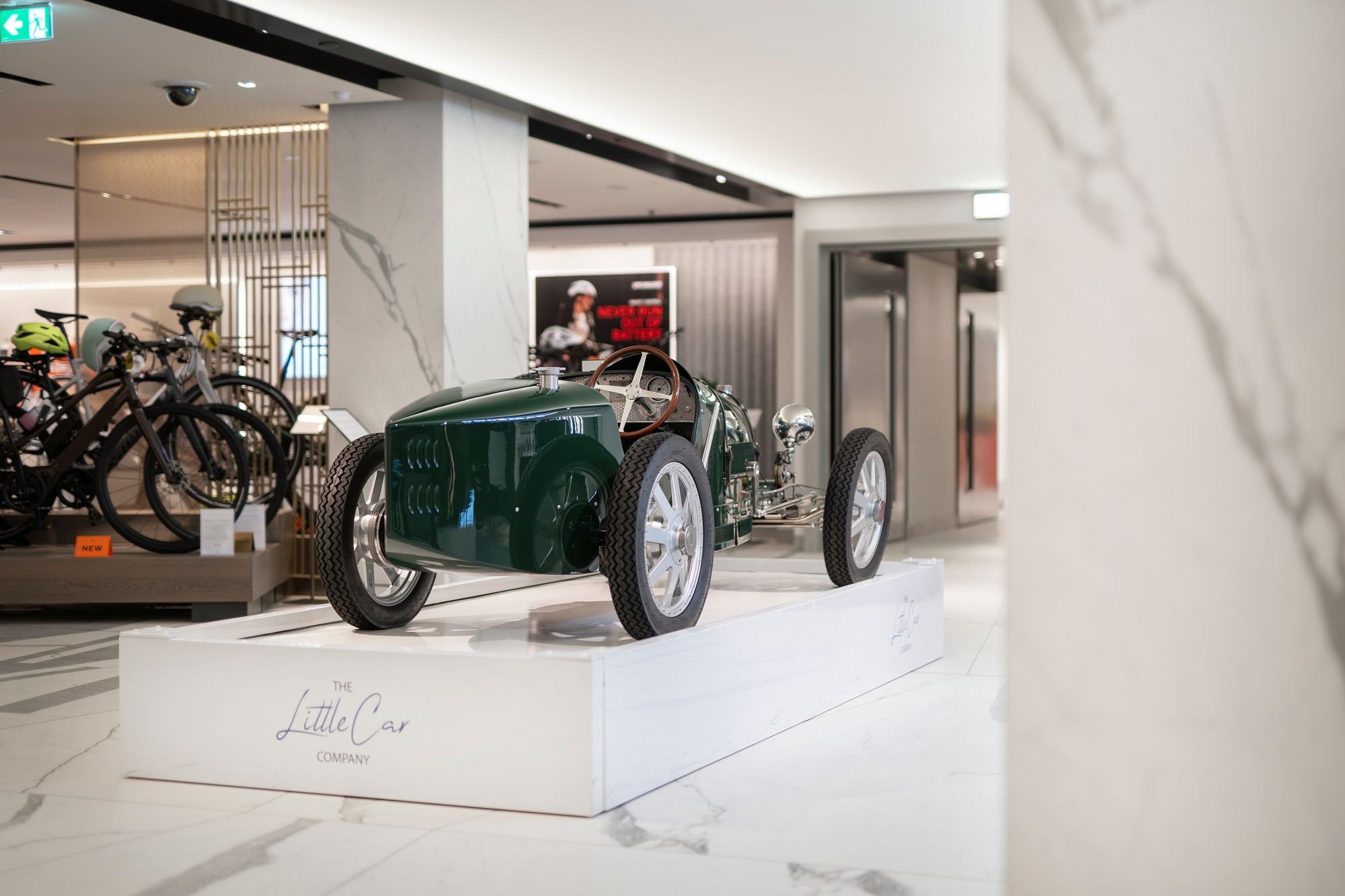 The Baby II's performance lives up to the Bugatti name. Offered exclusively in rear-wheel drive, all versions of the Baby II have a fully electric powertrain, high performance hydraulic brakes and selectable driving modes. The base model comes with two modes: Novice which is limited to 20 km/h (12mph) and 1kW (1.3bhp) of power and Expert which is limited to 45 km/h (30mph) and 4kW (5.4bhp) of power.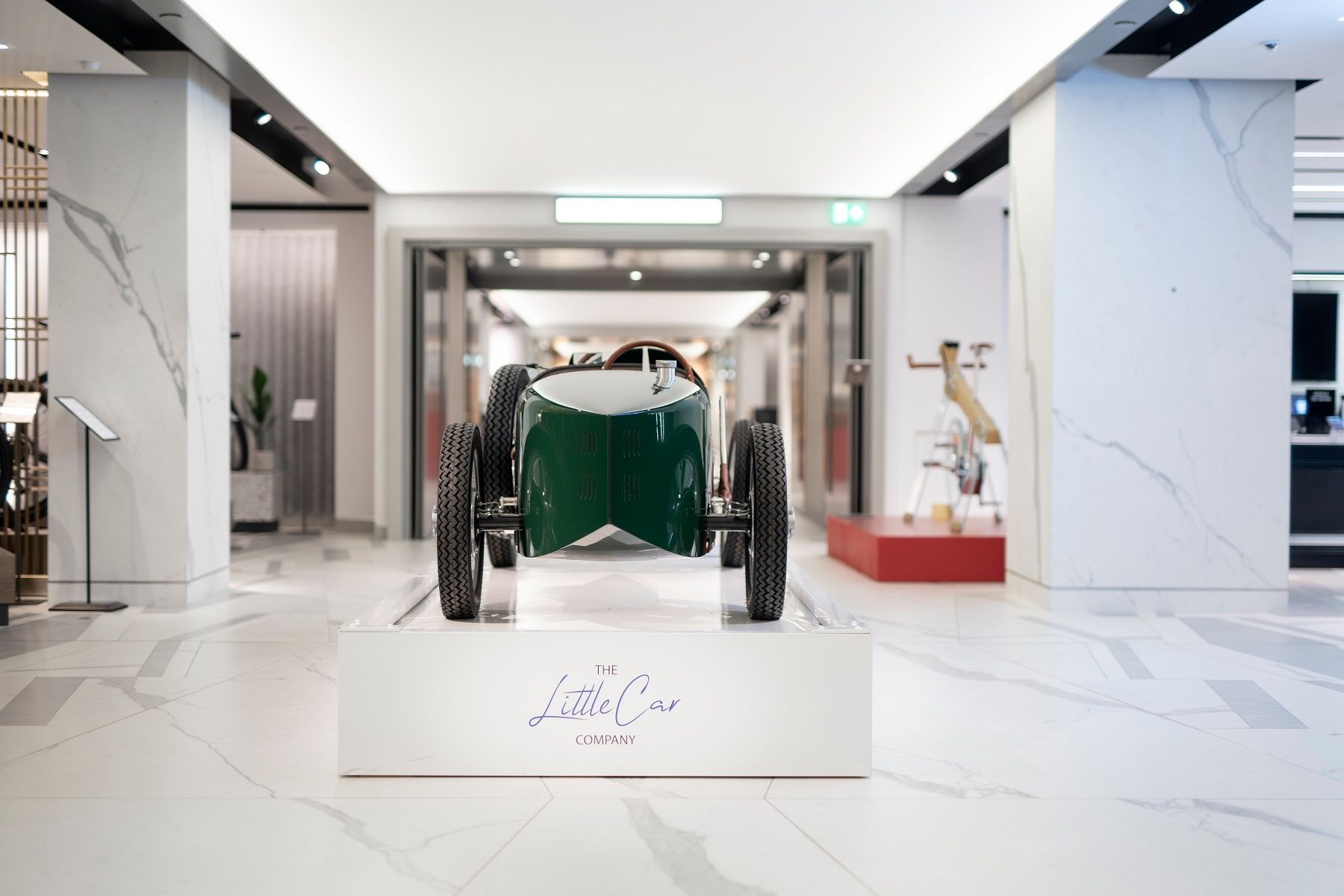 The Vitesse and Pur Sang models include the Novice and Expert driving modes, but also offer extra performance from an upgraded powertrain, unlocked by the legendary Bugatti Speed Key. This enables you to deploy up to 10kW (13.4 bhp), and with an all-up weight of just 230kg, achieving a top speed of 70 km/h (42mph). Depending on the weight of the driver, 0–60 km/h is dispatched in just six seconds!
Too fast for London traffic…
---
---
Comments
Sign in or become a deRivaz & Ives member to join the conversation.
Just enter your email below to get a log in link.