The MG TC That Was Third Time Lucky
Images: Deepanjan Sarkar
A young legal professional in his mid-twenties was driving in Calcutta sometime in 2007 when he saw a magical being speed past him. It was gone in a flash. But in that moment, time slowed down for Rupak Ghosh. The long flowing fenders, purposeful stance and throaty exhaust note—it was the perfect car for the then inexperienced historic vehicle enthusiast.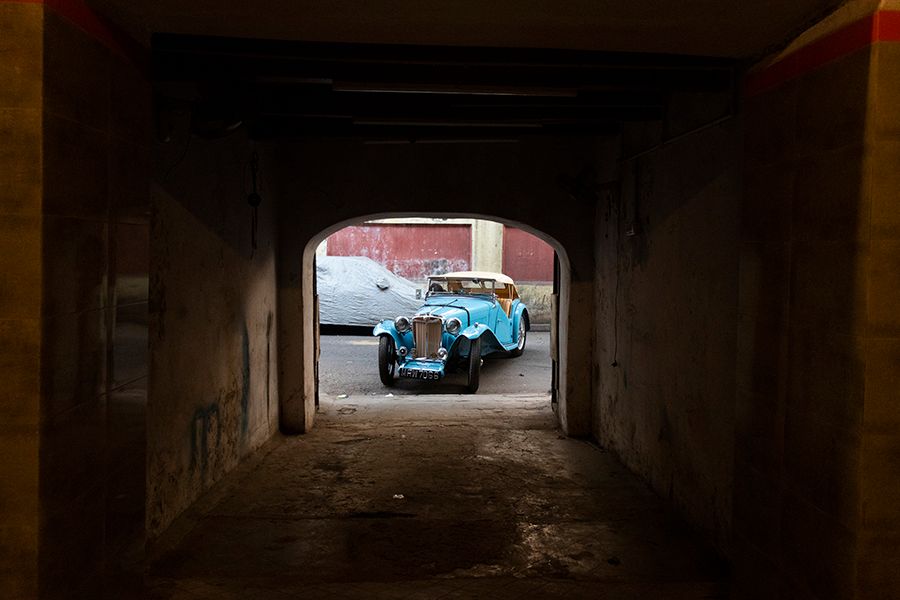 The years went by and Rupak not only become a successful lawyer, but also owned three historic vehicles in quick succession; two of them restored by specialists and prize winners in their home circuit. But that magical image that flashed by in his early years stuck with Rupak—it was his dream to own a car just like that, an MG TC. A TC did come up for sale in the intervening years, but it was beyond Rupak's reach so he had to let it go.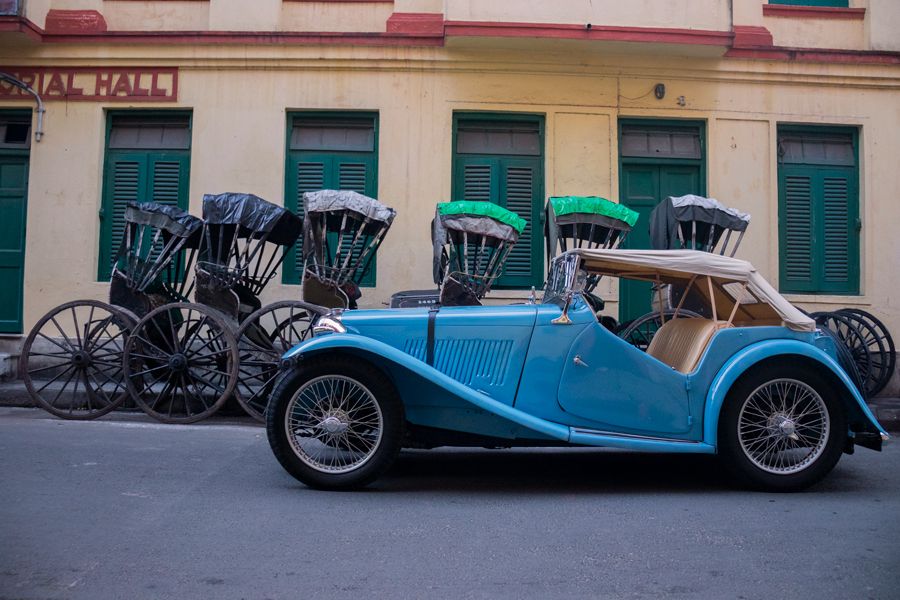 Fast-forward to 2017, Rupak, now in his mid-thirties, was well and truly entrenched into the local historic vehicle scene. He had kept tabs on TCs across India that may potentially be up for sale and he got news of a decrepit example in Rajasthan. His busy schedule meant that he couldn't go to see the car himself; instead, he entrusted his mechanic to go and relay photos and other information about the car.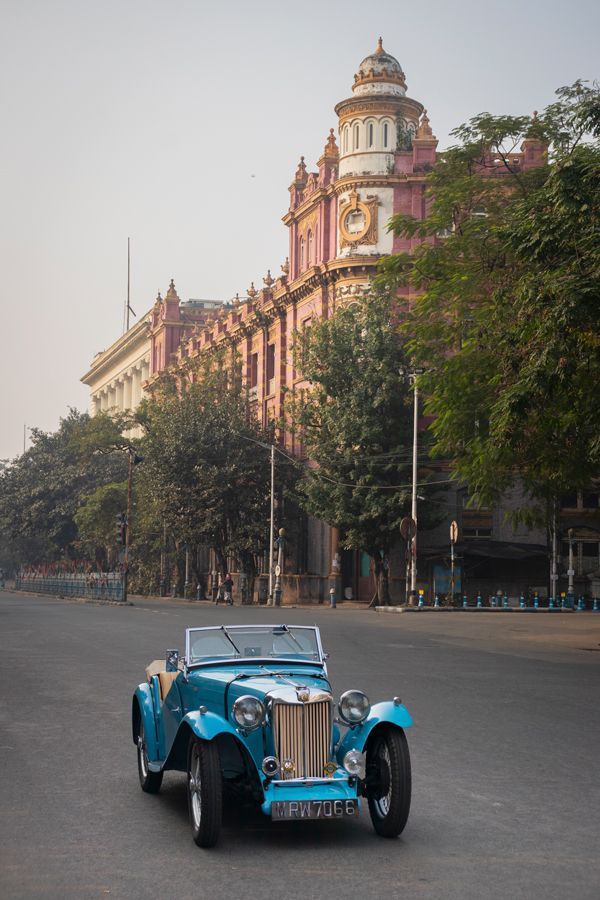 The TC had been kept in an abandoned garage in a haveli. Like the garage, the TC too had been abandoned. Debris from the garage roof covered large parts of the car. At some point in time, the owners had decided to modify the body to accommodate four passengers.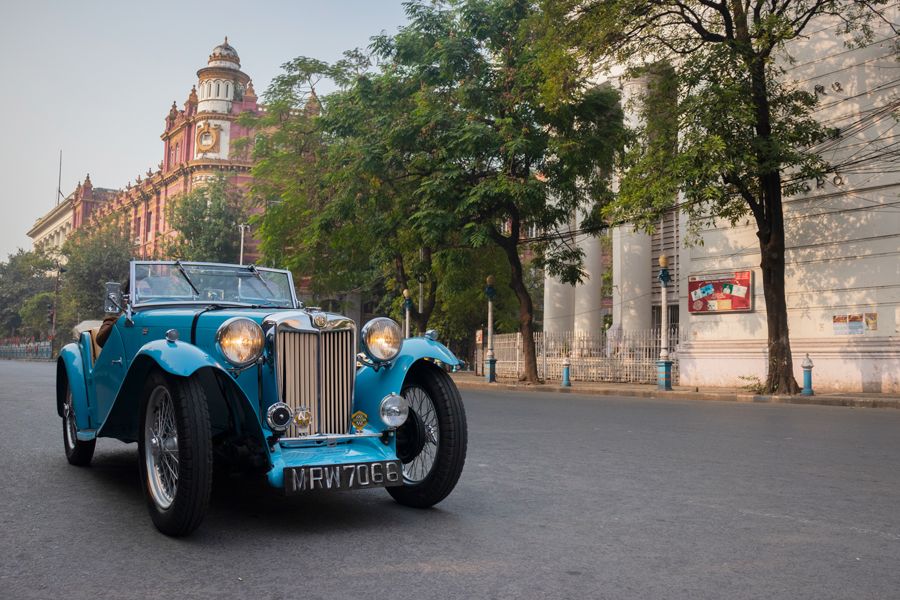 Thus, this MG had the bonnet shortened and the cowl shifted forward by four inches to liberate more cabin space. The TC engine was cast aside in favour of a Fiat 1100 engine. It sported remnants of Maruti Gypsy seats. What happened to the MG parts is anyone's best guess, for the only part that was found on the garage floor was the engine block and sump.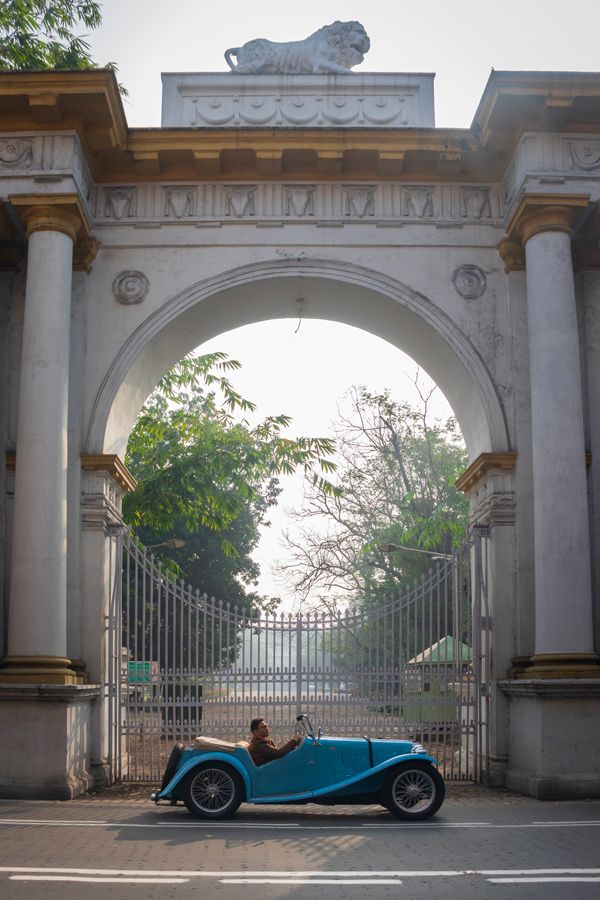 Not a man to shy away from a challenge, Rupak decided to take the plunge and the car was on its way to Calcutta. After all, he had turned around two classics in poor condition in the past, albeit with the help of specialists.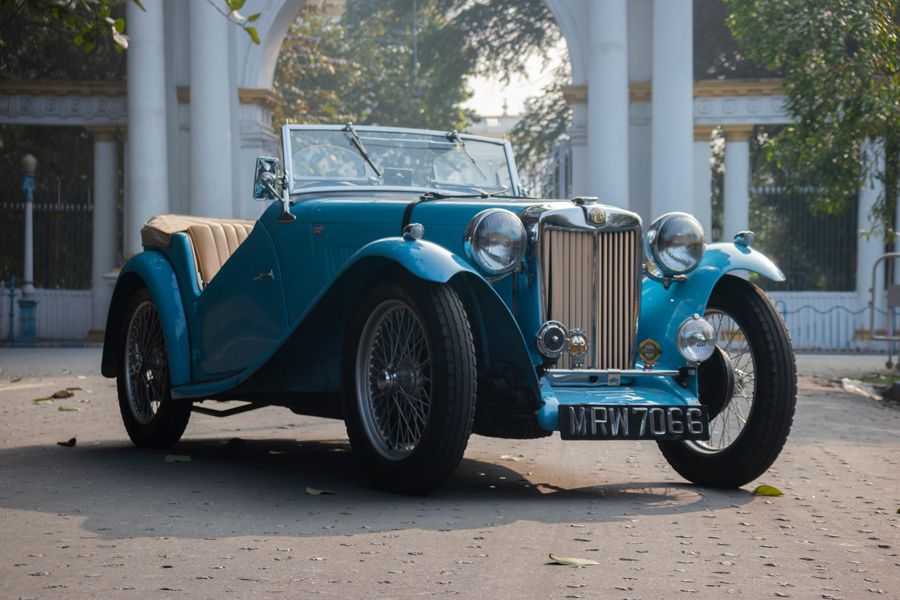 When the car arrived in Calcutta, it became amply evident that this was going to be a monumental project. The car had no exterior or interior hardware or trims. The dashboard was a solid sheet of steel. It had no engine ancillaries, no cylinder head, no manifolds; you get the idea.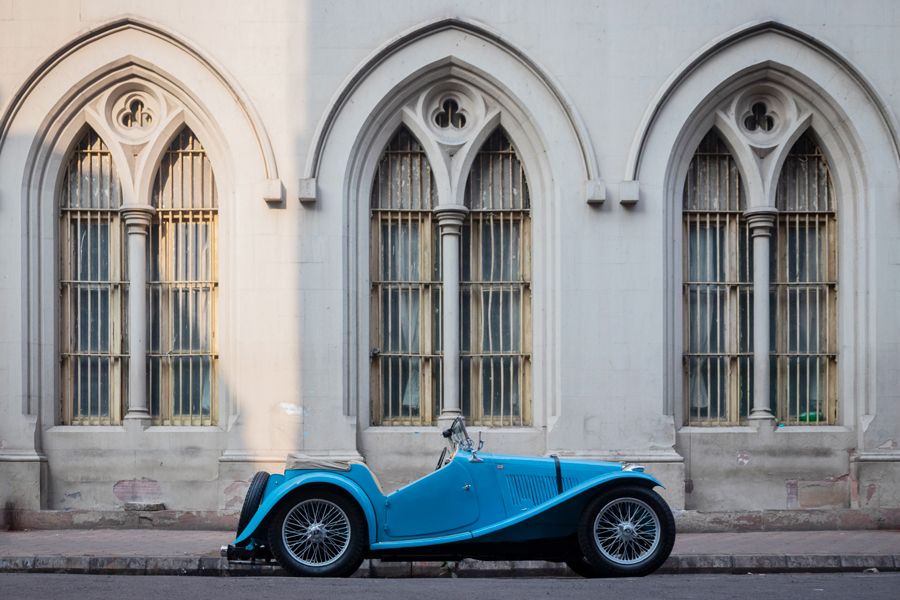 What it did have was a TC engine block and sump, four original knock-off wire wheels, a sound chassis, most of its braking hardware, and more or less complete front and rear axles.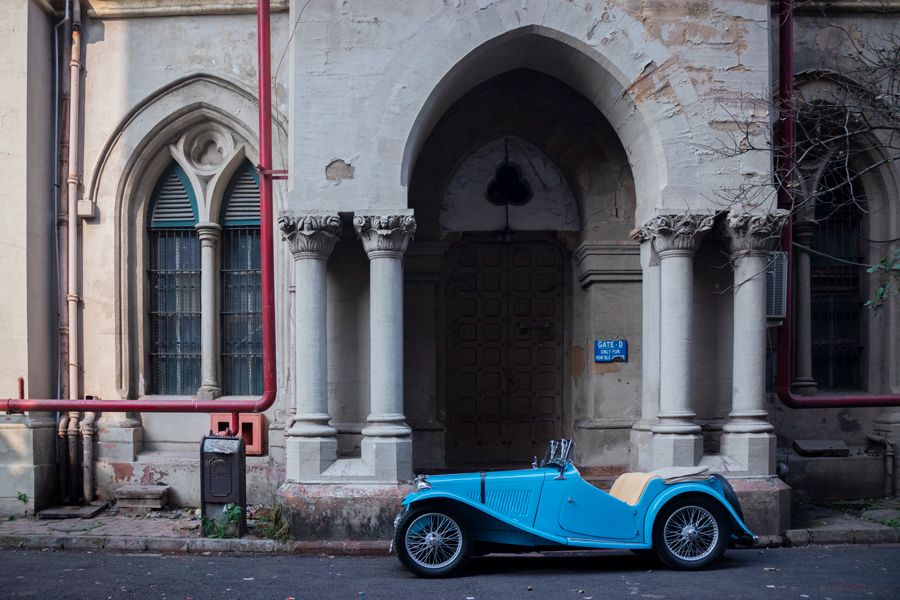 The year 2018 saw Rupak take up work in earnest on his TC. Tinsmiths worked tirelessly for almost a year. Fortunately, the team had access to two original TCs belonging to Rupak's friends who were only too happy to help.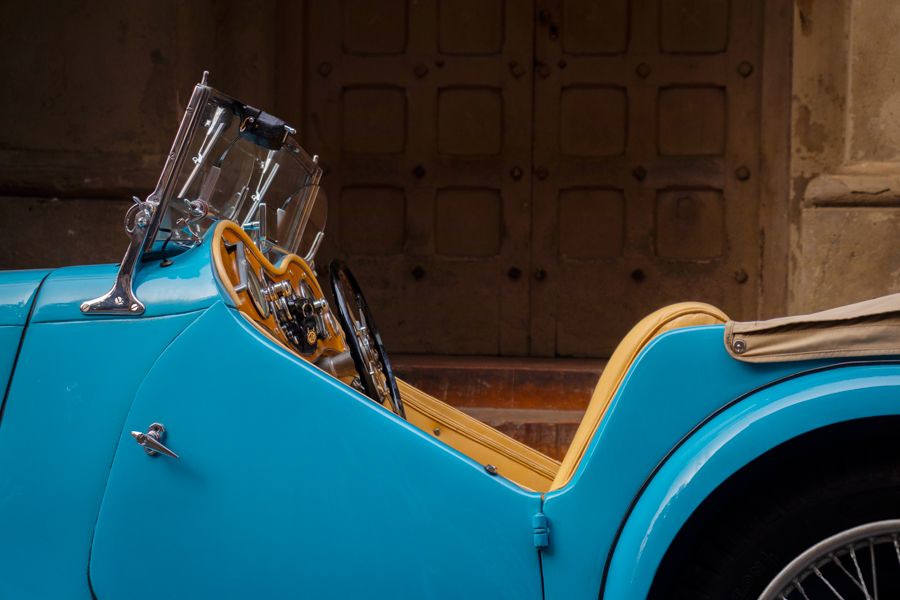 After thousands of man-hours, the car began to resemble an MG TC. Once the body work was in its final stages, MG parts specialists in the USA and UK were tapped and a constant stream of parts made their way to Rupak's home garage where the TC was now housed.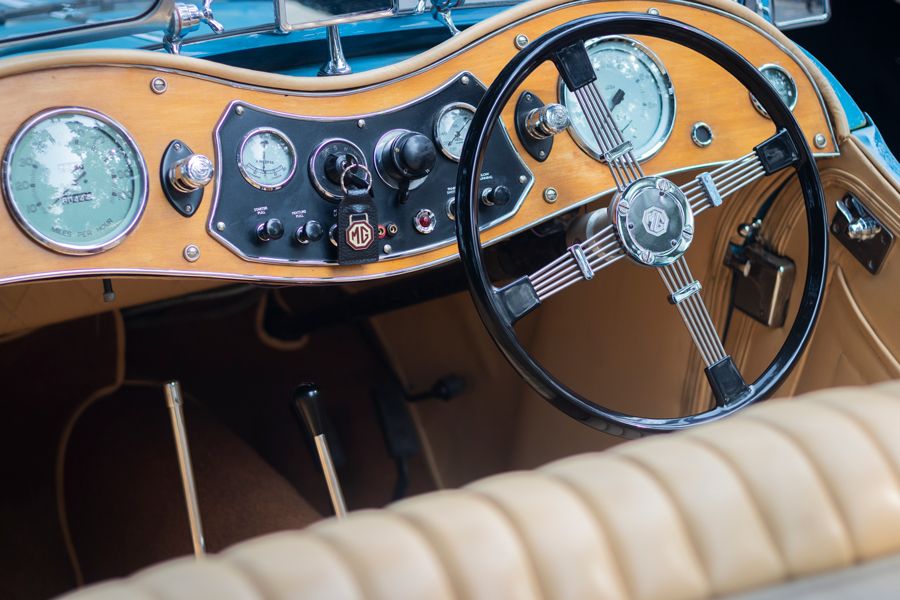 Everything from the soft-top frame to the cylinder head and the kitchen sink made it into the list—this wasn't a restoration, it was a rebuild.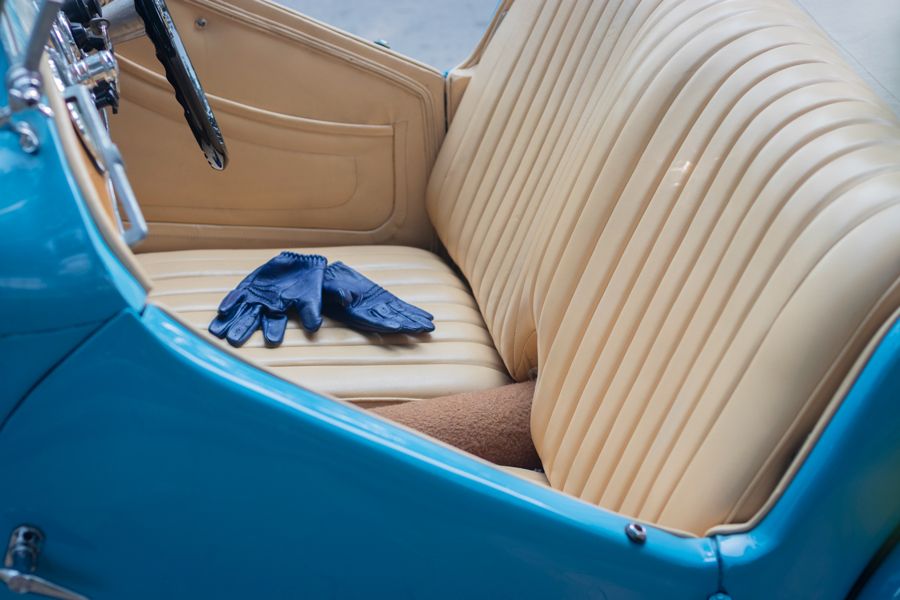 As the project gathered momentum, things started falling into place. Perhaps some of Rupak's happiest moments were when he was able to source original gauges from a specialist in the UK.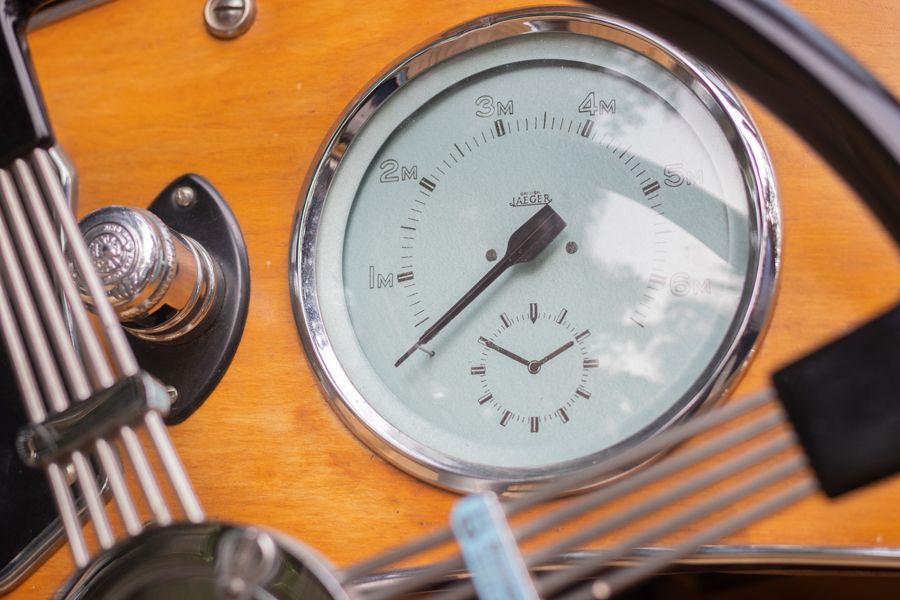 The chronometric speedometer, however, remained elusive. An original speedometer was close to £700 (Rs 70,000). Thanks to his regular US-based parts supplier, a scrap TC provided an original speedometer at a throwaway price which was refurbished in Calcutta.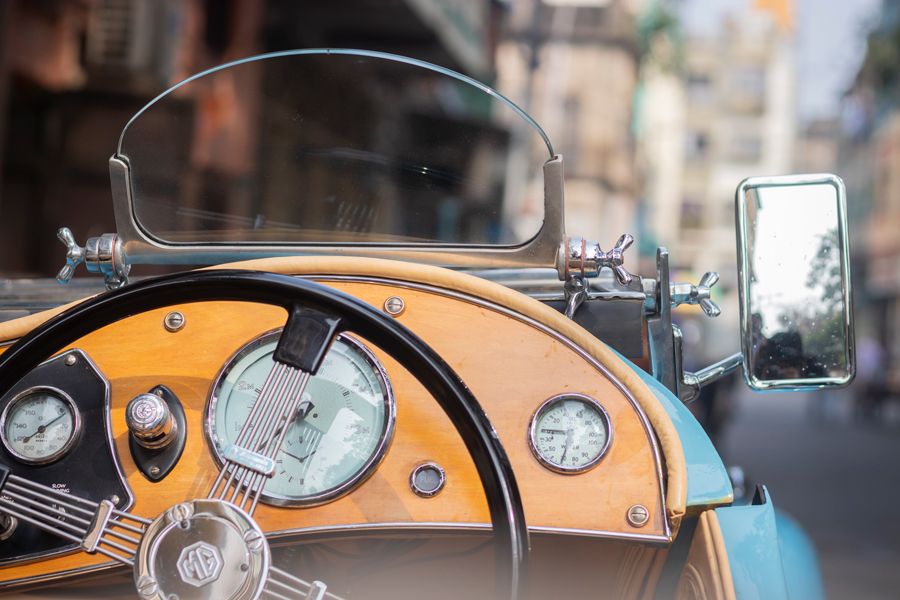 Three years into the rebuild, 2021 saw the TC come to life. Rupak's friends in the car circuit were astonished—they had never expected this TC to ever be on the road.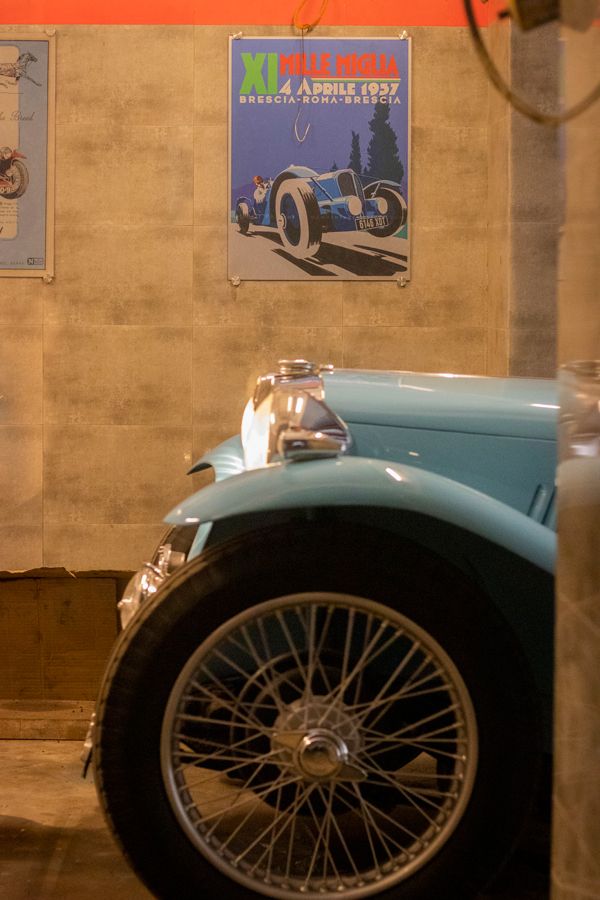 But there she was, proudly sporting the familiar MG TC grill; the car resplendent in a factory shade of 'clipper blue' with ivory leather interiors. One of the only components that was rebuilt outside his home garage was the engine, which was rebuilt by a specialist.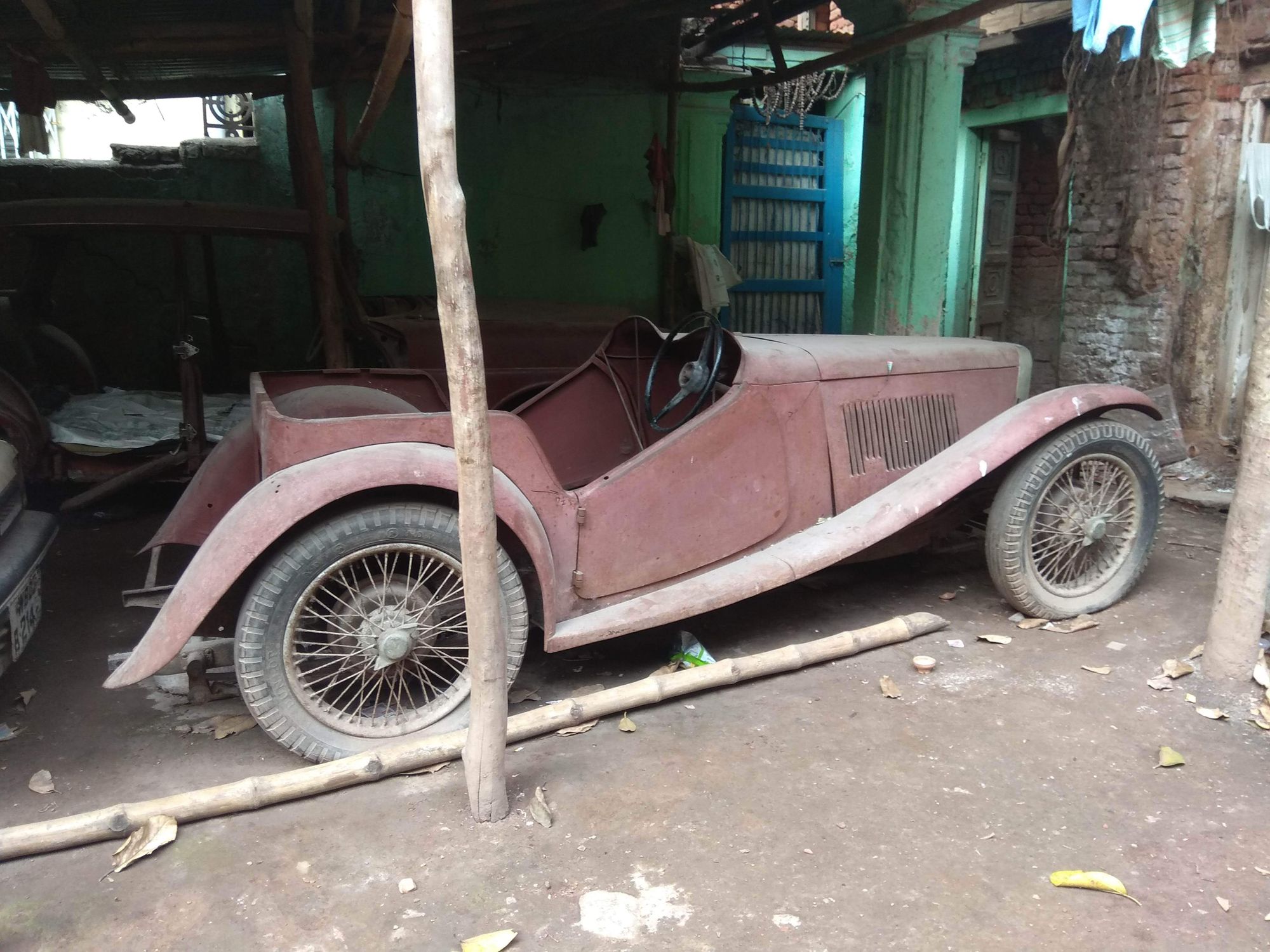 The TC is now ready, well almost says Rupak. "I have to do a lot of improvements to the car," he says, while critically gazing at it.
Its first road test in Rupak's hands stirred in him exactly that magical sensation that Rupak had experienced all those years back. He finally had his very own MG TC, the archetypical British vintage era sports-car. Sometimes, dreams do come true.
---
---
Comments
Sign in or become a deRivaz & Ives member to join the conversation.
Just enter your email below to get a log in link.