The Mitsubishi Pajero—A Farming Couple's Mainstay
Images: T.R. Raghunandan & B. Prashant
Prashant and Sonali are the epitome of peace, tranquillity, and calmness. A usually silent participant in a talkative social media group on classic vehicles, Prashant quit a demanding job in civil aviation to go back to his roots and resume farming in a sylvan setting that lies south of Mysore, near Nanjangud.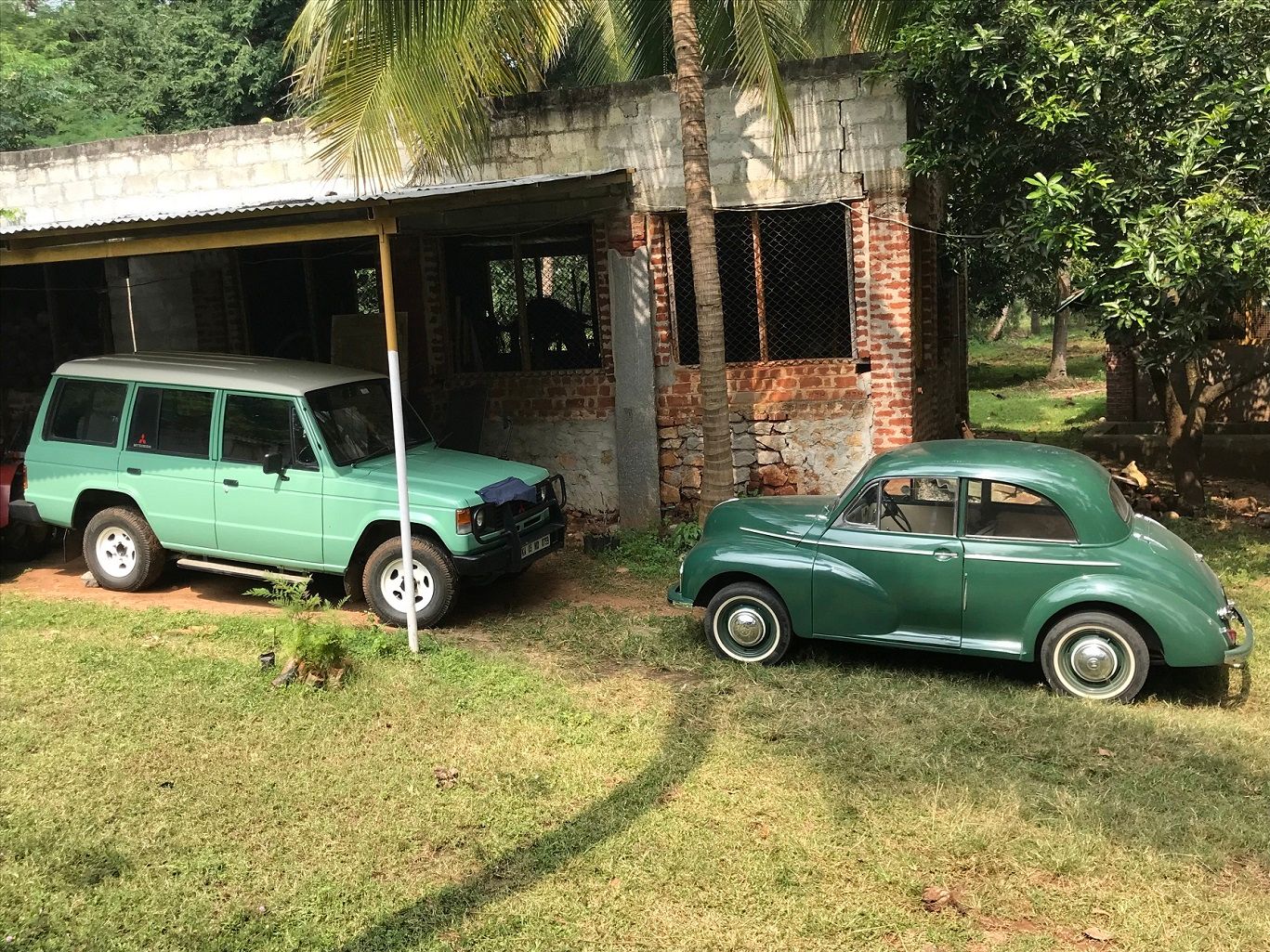 "Why don't you come over sometime to our farm?" asked Prashant. I did not need a second reminder and pointed the nose of my Morris Minor southward from Bangalore on a crisp winter morning.
Having cleared the swirling mist of Mysore Road, I wondered why more of us do not have the courage and perseverance to take the road less travelled. For Prashant and Sonali, it was a little easier; Prashant's father had acquired a coconut grove and tended to it lovingly over the years. Prashant and Sonali renovated an old house, built broad verandahs all around, and moved in to continue his father's dream.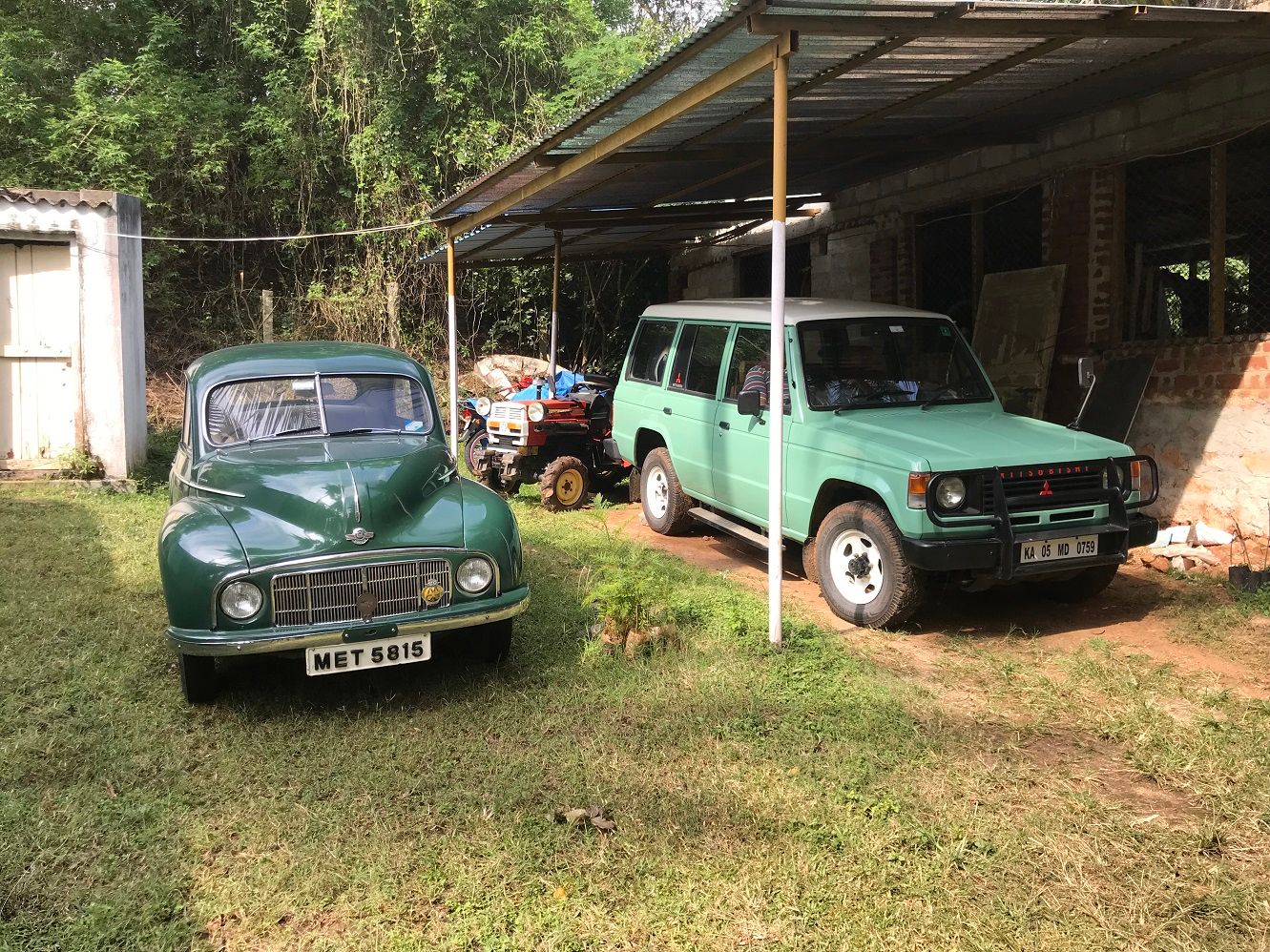 Prashant drives a 1976 Premier Padmini and a 1990 Mitsubishi Pajero, which just falls within our historic vehicle timeframe. Those are the only vehicles he owns, if one discounts a cute Mitsubishi mini tractor that he rescued and repaired to use around the farm.
Does every old vehicle become a classic? There has to be some eccentricity, some quirk that sets them apart from the crowd. Pajeros did not interest me; they are so utterly reliable, boring to a fault that I had taken them completely for granted thus far. And yet, it was exactly those splendid features that made Prashant such a fan of them.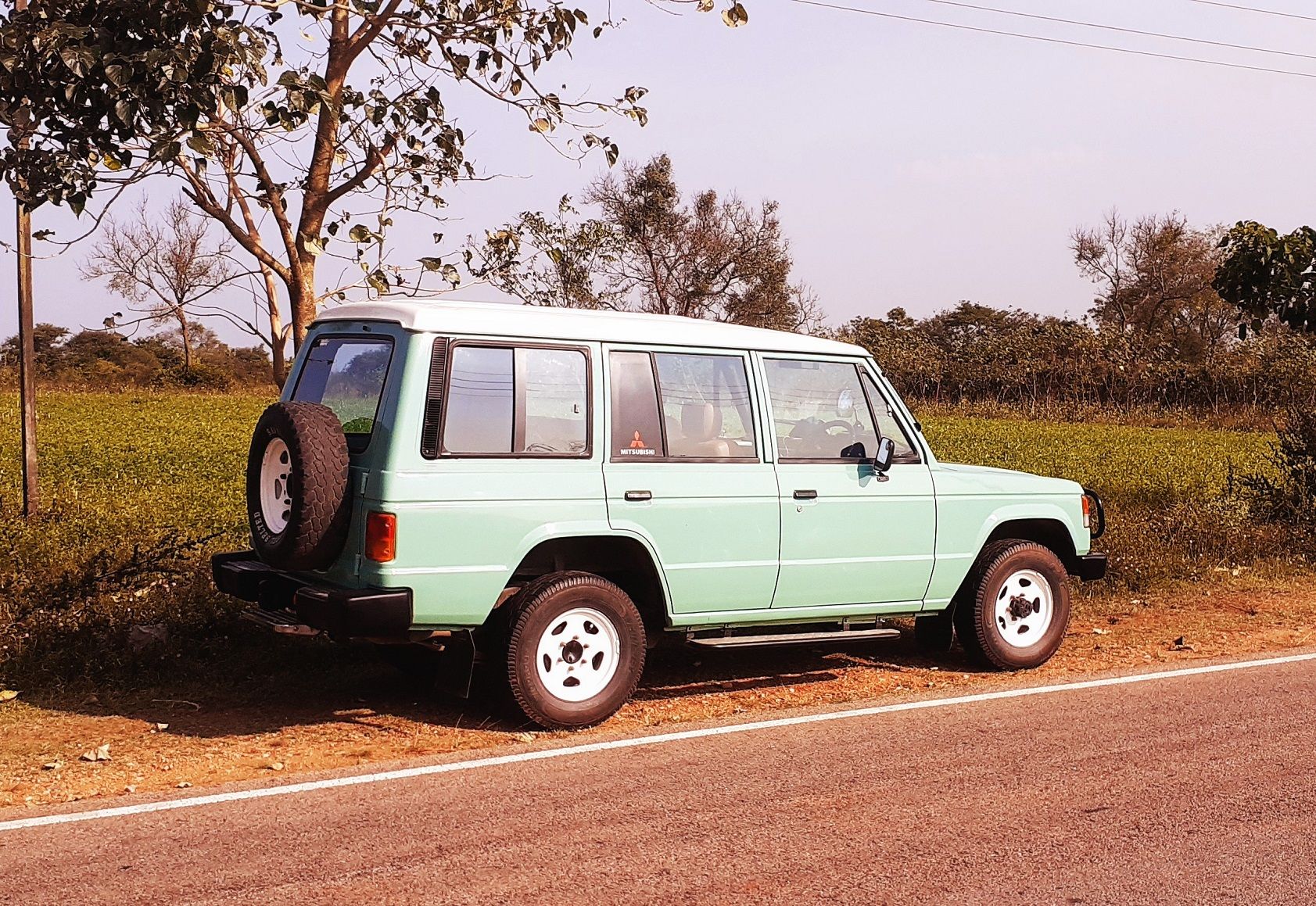 The big SUV range of Mitsubishi, which competed in the same market category as the Land Cruiser and the Range Rover carried many names, with 'Pajero' being one of them. These large Pajero SUVs are not to be confused with the Pajero Sport, which are short wheelbase vehicles. The big beasts went through four design generations and several bewildering engine-gearbox combinations over their production life of 40 years from 1981 to 2021.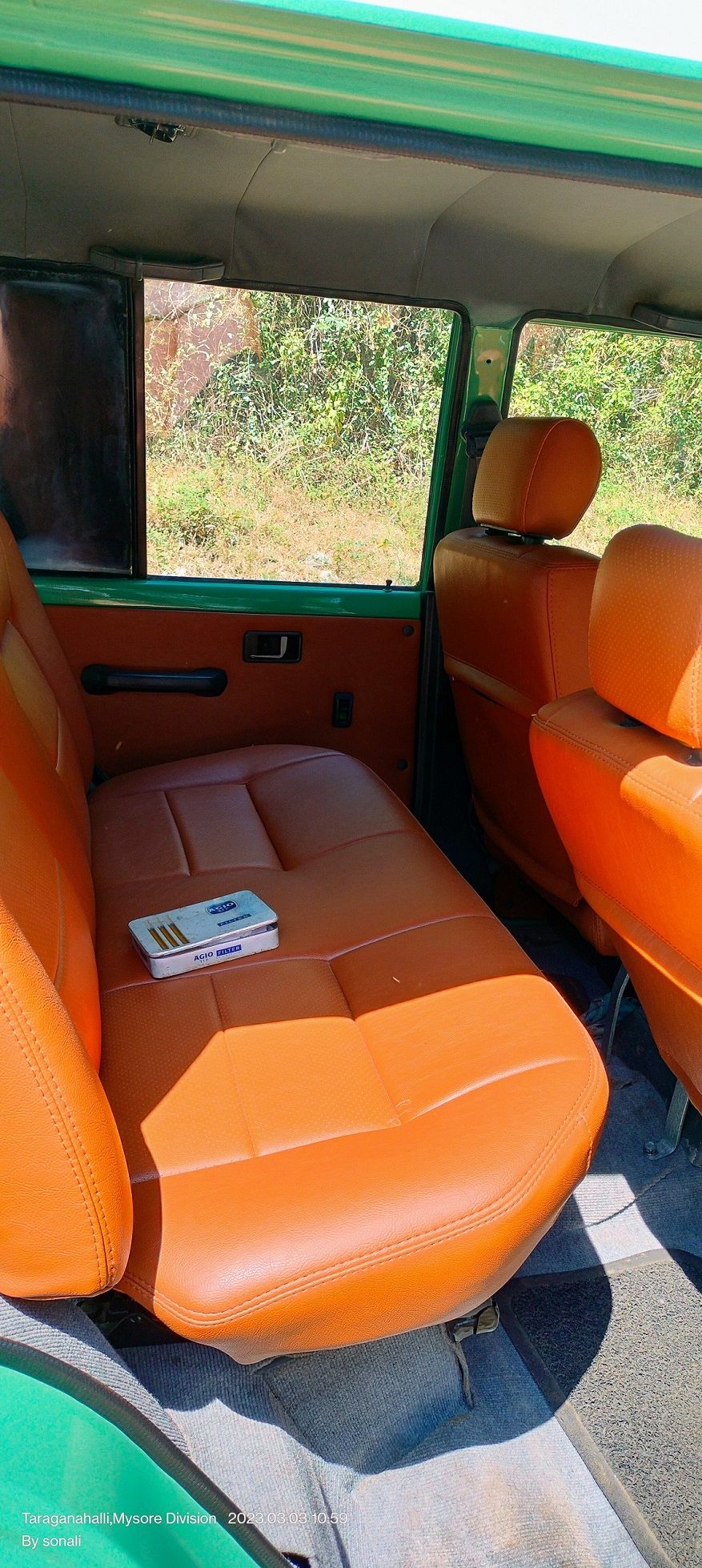 Prashant's car is a first-generation one, with clean minimalist lines that pre-date the jellybean era. Early Pajeros follow the old Range Rover pattern of a squarish profile, with a large greenhouse, the better to scan the scenery around. Early Pajeros are rather featureless; there are none of the clever, computer-generated swages, freaky-looking eyes, and scowling faces on them.
Prashant acquired his Pajero in 2005. Powered by a 2477cc diesel, the Pajero is simple, powerful, and idiot-proof, which is exactly what Prashant wanted to renovate his farmhouse and restart farming. The car was put to hard work and used to haul construction material or weighed down with mangoes, coconut, and bananas on its regular treks to Mysore or Bangalore.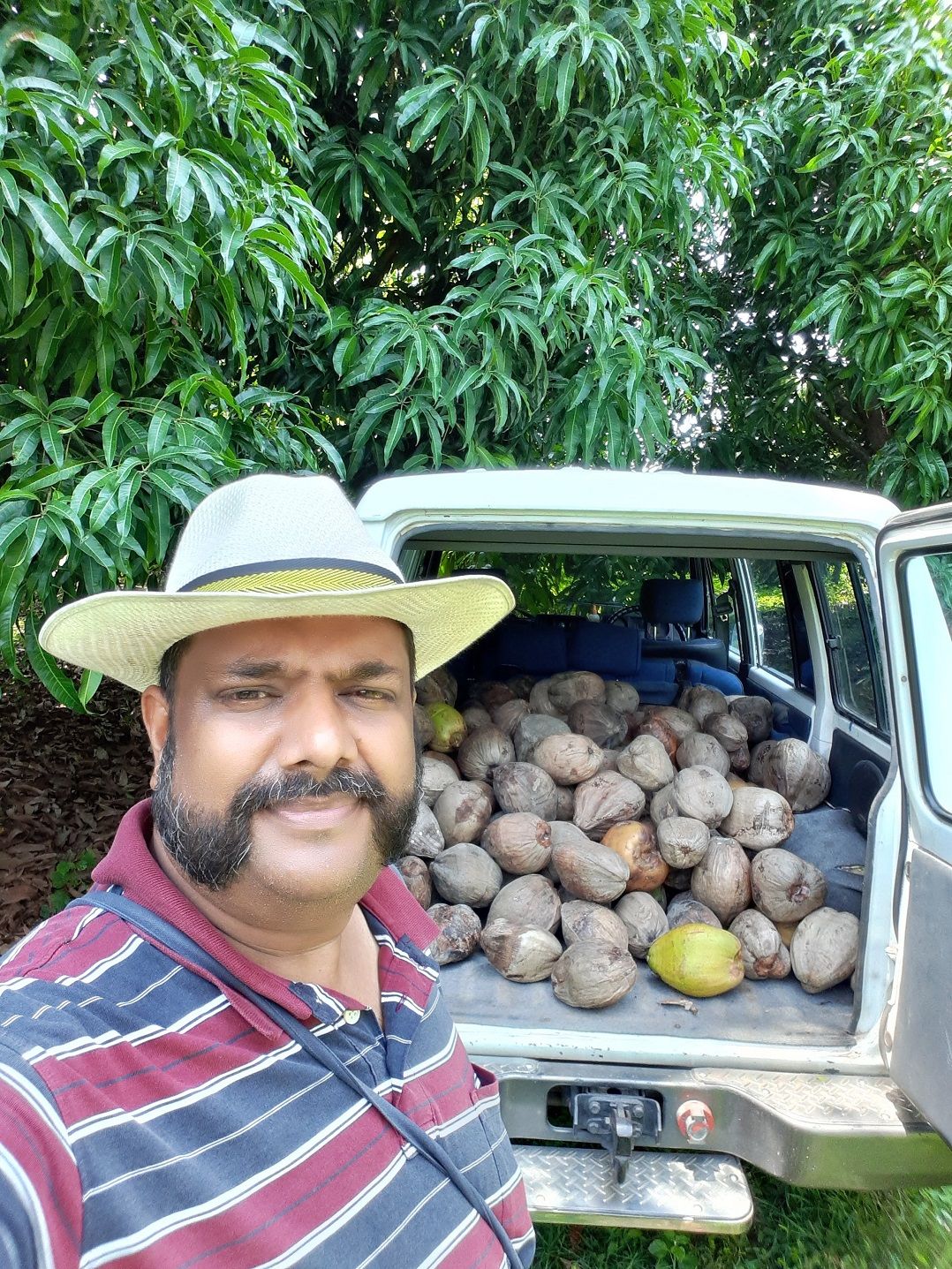 "What about repairs and maintenance?" I asked. "Over the nearly two decades of ownership, there hasn't been any major problem," said Prashant. Over the years, he whittled away at renewing the worn-out parts of this car—I would not term it a restoration because this is a practical classic that is used daily. At the front end, he had to overhaul the suspension, replace tie rod ends and brake pads, and service the driveshafts. An electrical problem was finally troubleshot to sticky carbon brushes in the alternator.
Parts are easily available, even in Mysore. He was able to get a brand-new NOS Alternator. The body lines were clean, and after dealing with a few spots of superficial rust, Prashant painted the car in an attractive Pista green shade. What he has ended up with is an attractive vehicle that not only satisfies his craving for a classic but is a reliable farm hand.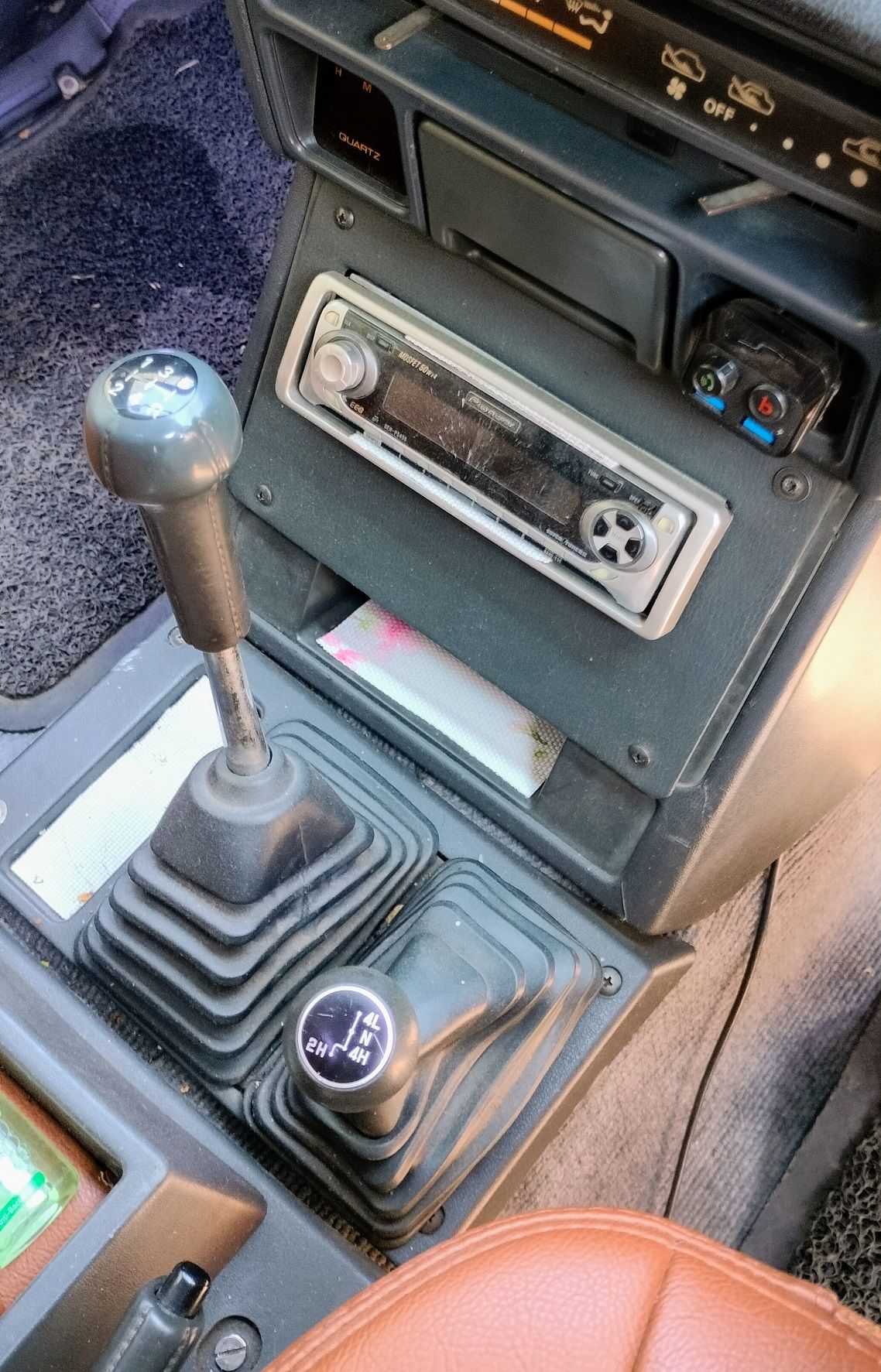 Following an extended, typically Mysorean repast, Prashant demonstrated his Pajero's prowess. The low-end torque of the car is enhanced by its four-wheel drive, and we pulled away easily to glide through the pretty countryside. The interior instrumentation is ergonomic and easy to read, and includes an inclinometer and compass in the central console. "Let's go up the hill," he said, and we twisted up to a high spot from where we got a commanding view of the green plains.
We spent the evening in comfortable silence. The waning sun bathed the Pajero in a resplendent glow. In the gathering darkness, an owl resumed its nightly hunt with a contented hoot. All was well.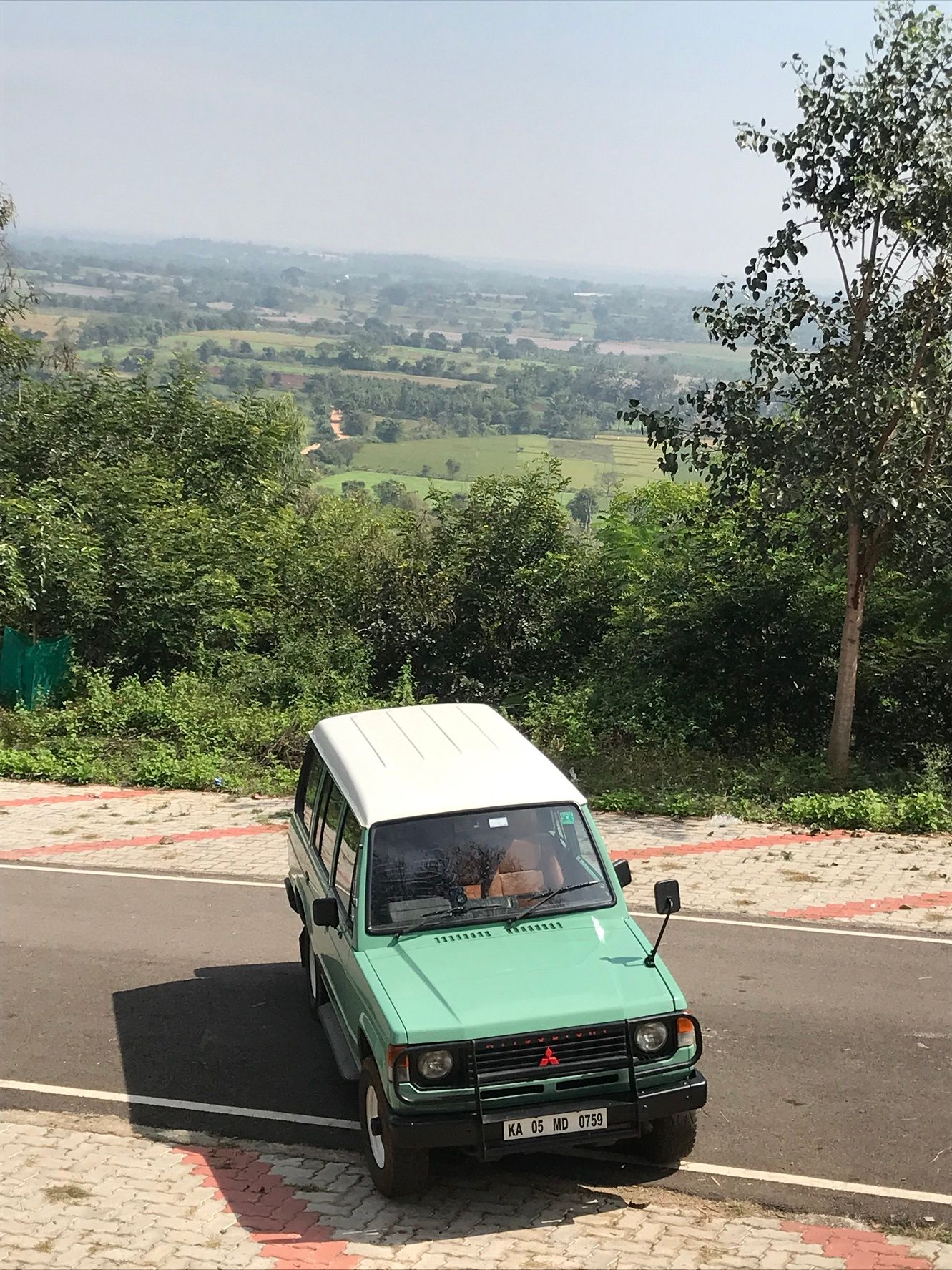 The next dawn, as I drove away and the image of Prashant waving goodbye receded in the Morris's rearview mirror, I reflected upon how valuable Prashant and Sonali are to the historic vehicle preservation movement. Blessed are the unfussy, who continue to keep classic vehicles on the road and use them exactly as they were meant to be used.
---
---
Comments
Sign in or become a deRivaz & Ives member to join the conversation.
Just enter your email below to get a log in link.