The Moon 6-42: A Car That Had The Look Of A Rolls-Royce
Images: Shreya Goswami
Shrivardhan Kanoria only realised that the Moon 6-42 Touring Export which had been lying abandoned at the corner of his collection, for years, was indeed a very rare gem after yours truly put him in touch with the Moon Car Club.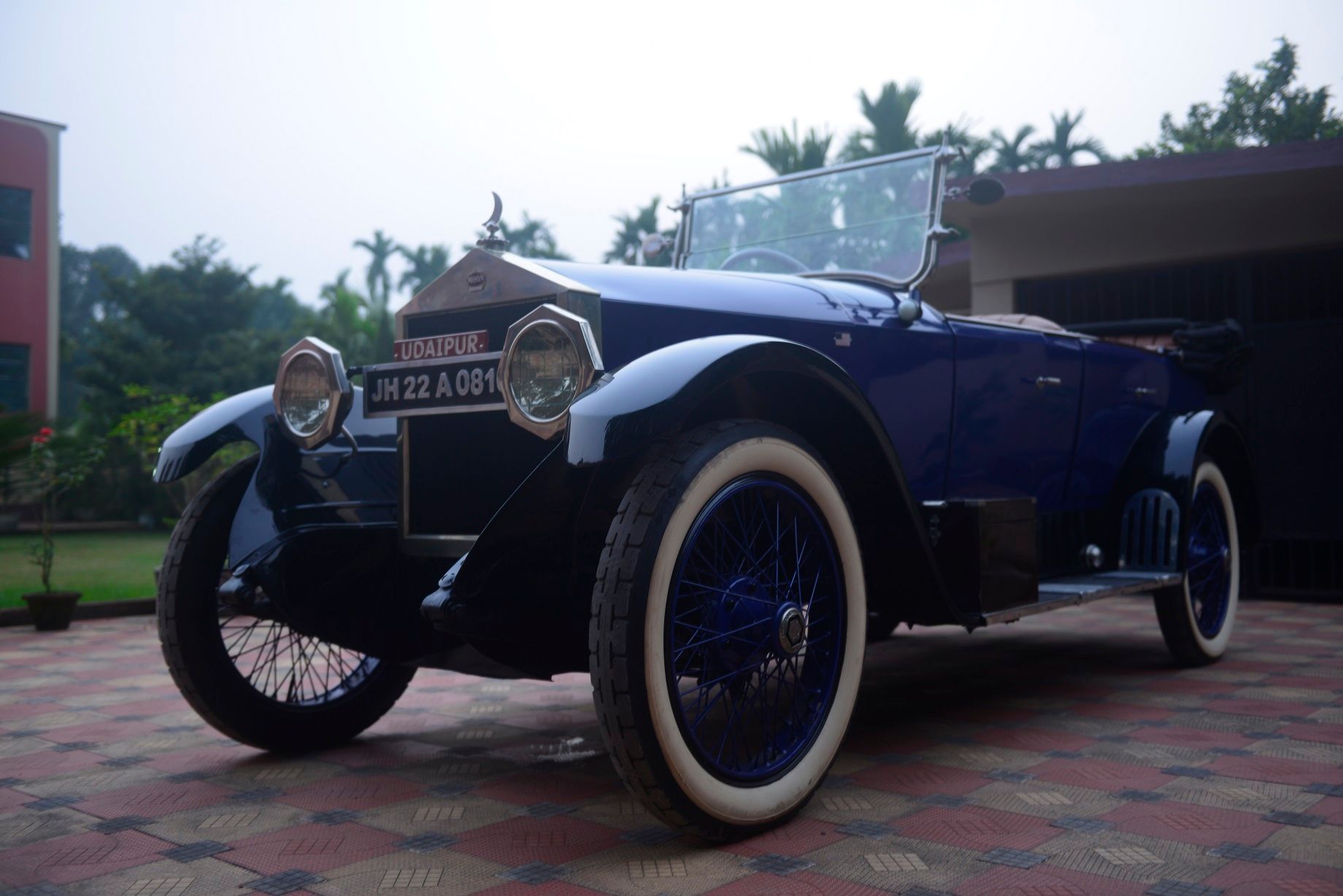 The President of the Moon Car Club, Jeff Buckley and the Moon Car Club confirmed to this writer that the Kanoria Moon was a 6-42 from either 1920 or 1921, as these were the only two years that the Export Moon were equipped with the six-cylinder Falls engine, which is what is under the bonnet of this car.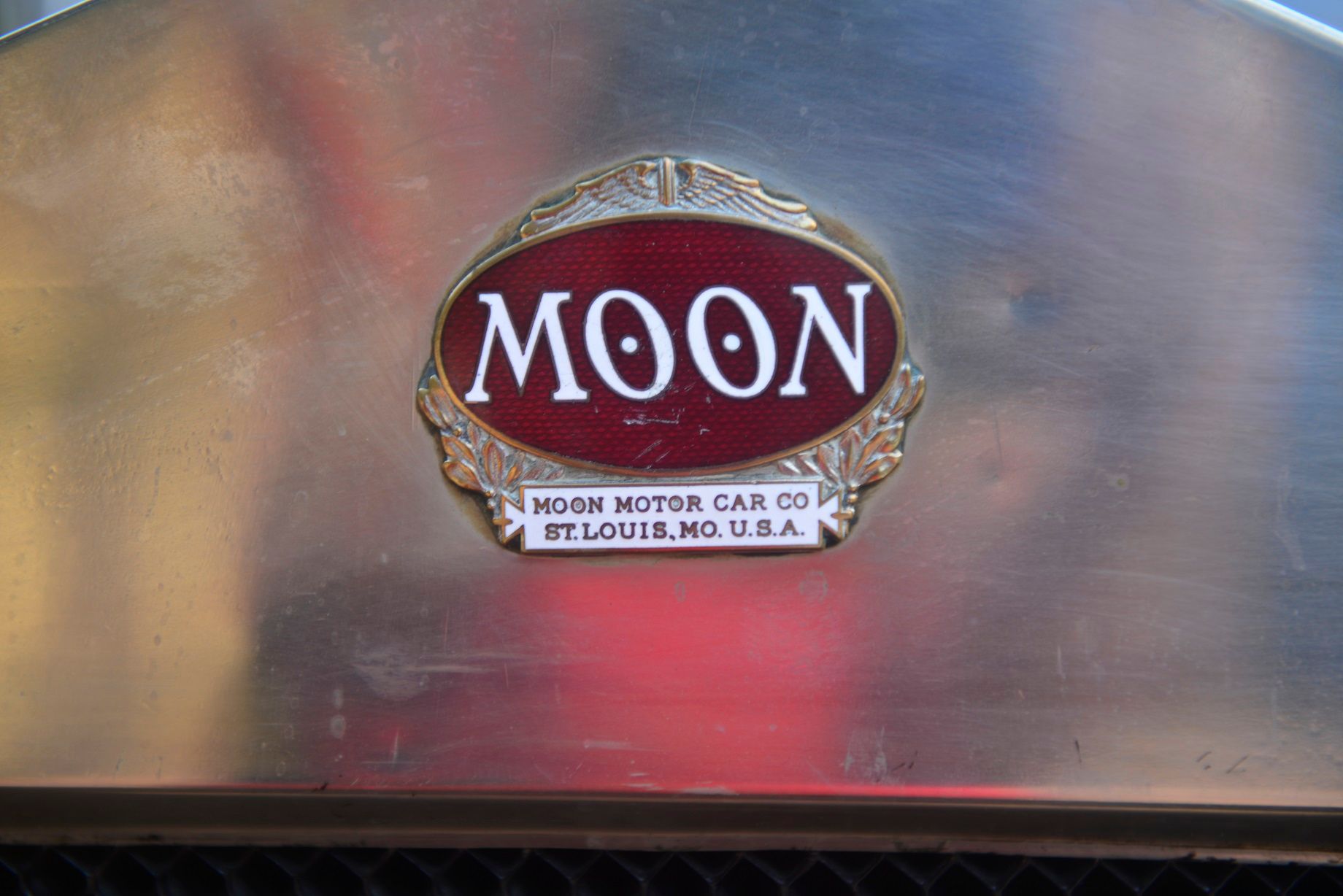 The Moon marque's history is fascinating. While at a carriage makers' convention in 1902, American carriage-maker Joseph Moon realised the potential of the automobile business and decided to diversify into car manufacturing, starting with a five-passenger touring car with a 30/35hp Rutenberg engine in late 1905.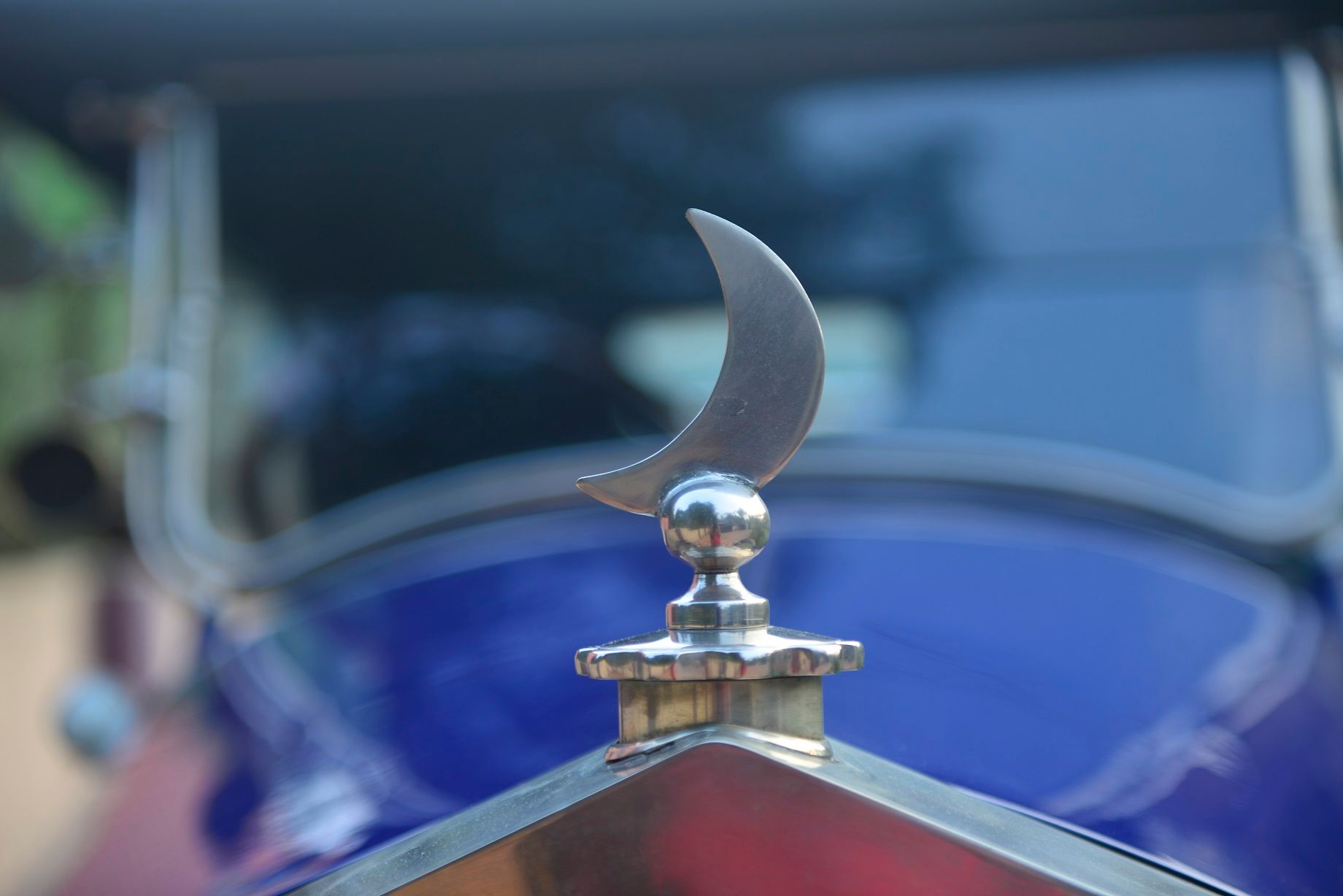 By the early 1920s, the Moon was a fine, well-built car carrying such refinements as demountable rims on detachable wheels, with balloon tires and Lockheed hydraulic brakes. The company's peak production year was in 1925 with more than 10,000 cars built.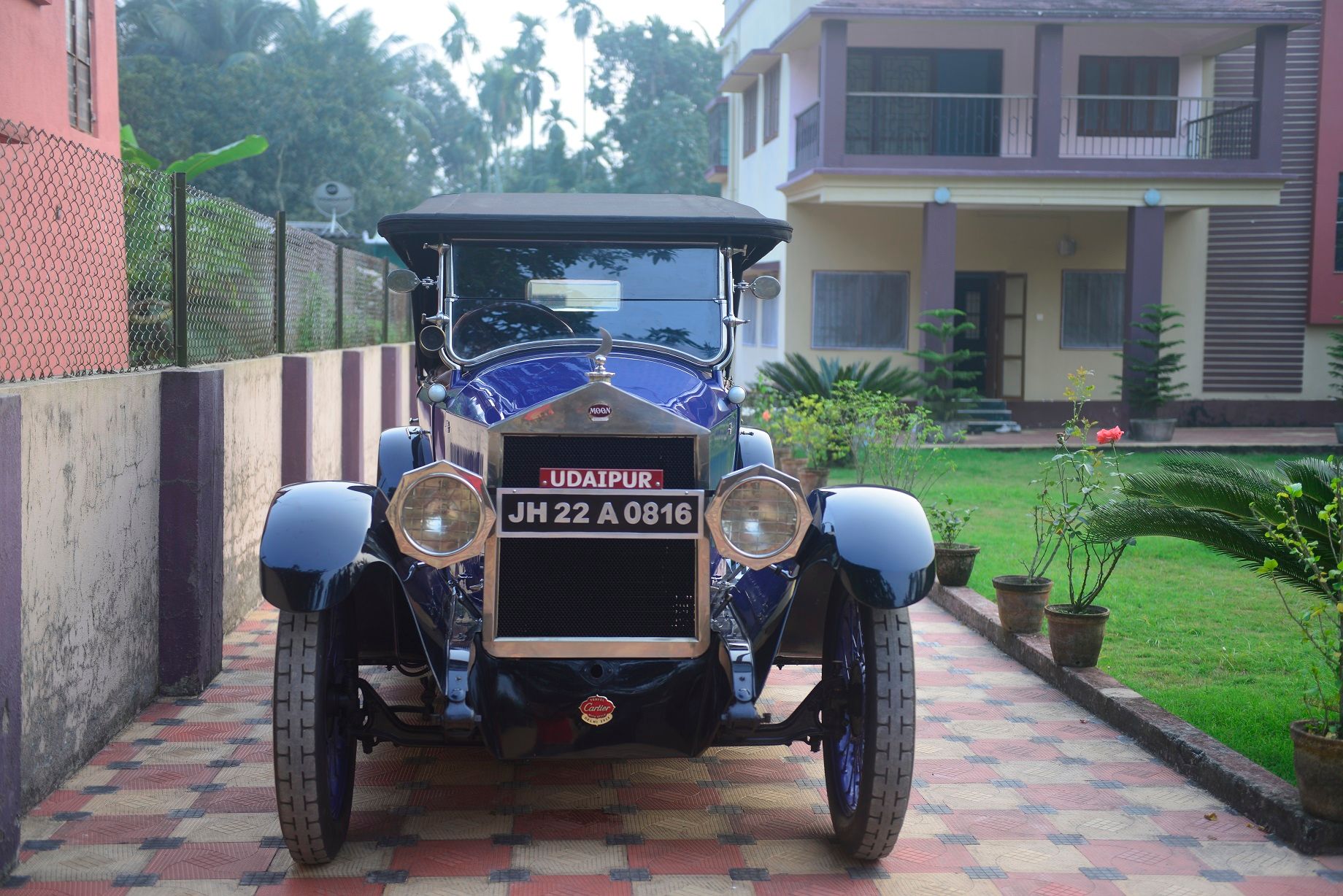 The company also produced the Diana (from July 1925, with a troublesome "Light Straight 8") and the Windsor in the 1920s, and later, it also made the innovative front-wheel-drive Ruxton. But by 1930, thanks to the Great Depression and certain strategic mistakes, Moon, like many other automobiles manufacturers, was dead.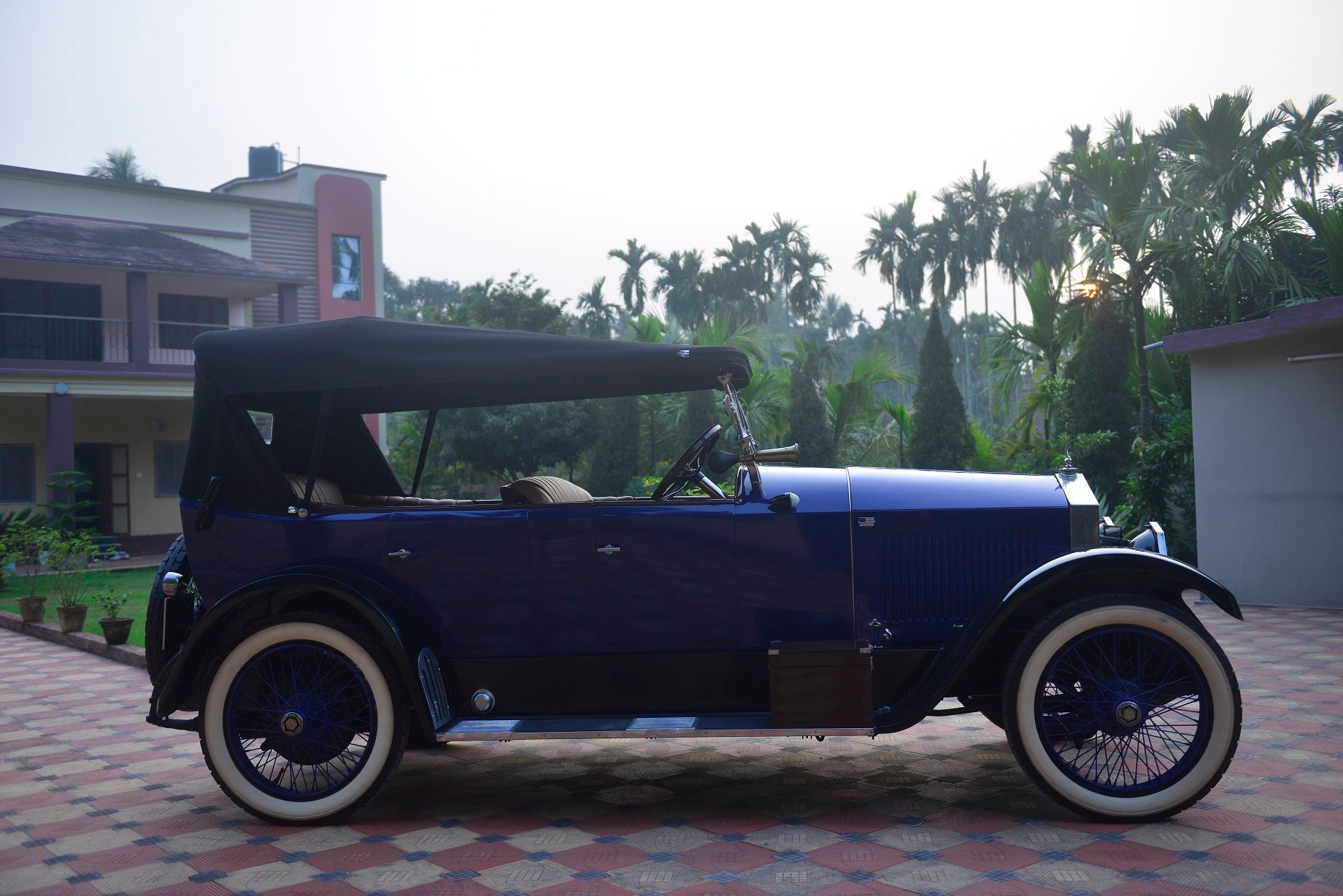 The early models from Moon were four-cylinder engine cars, changing to engines from Continental by 1914. From 1916 to 1927, all Moons were six-cylinder (except for the short-lived Diana). Domestic models used Continental L-head sixes; an overhead valve Falls engine was used for the export model.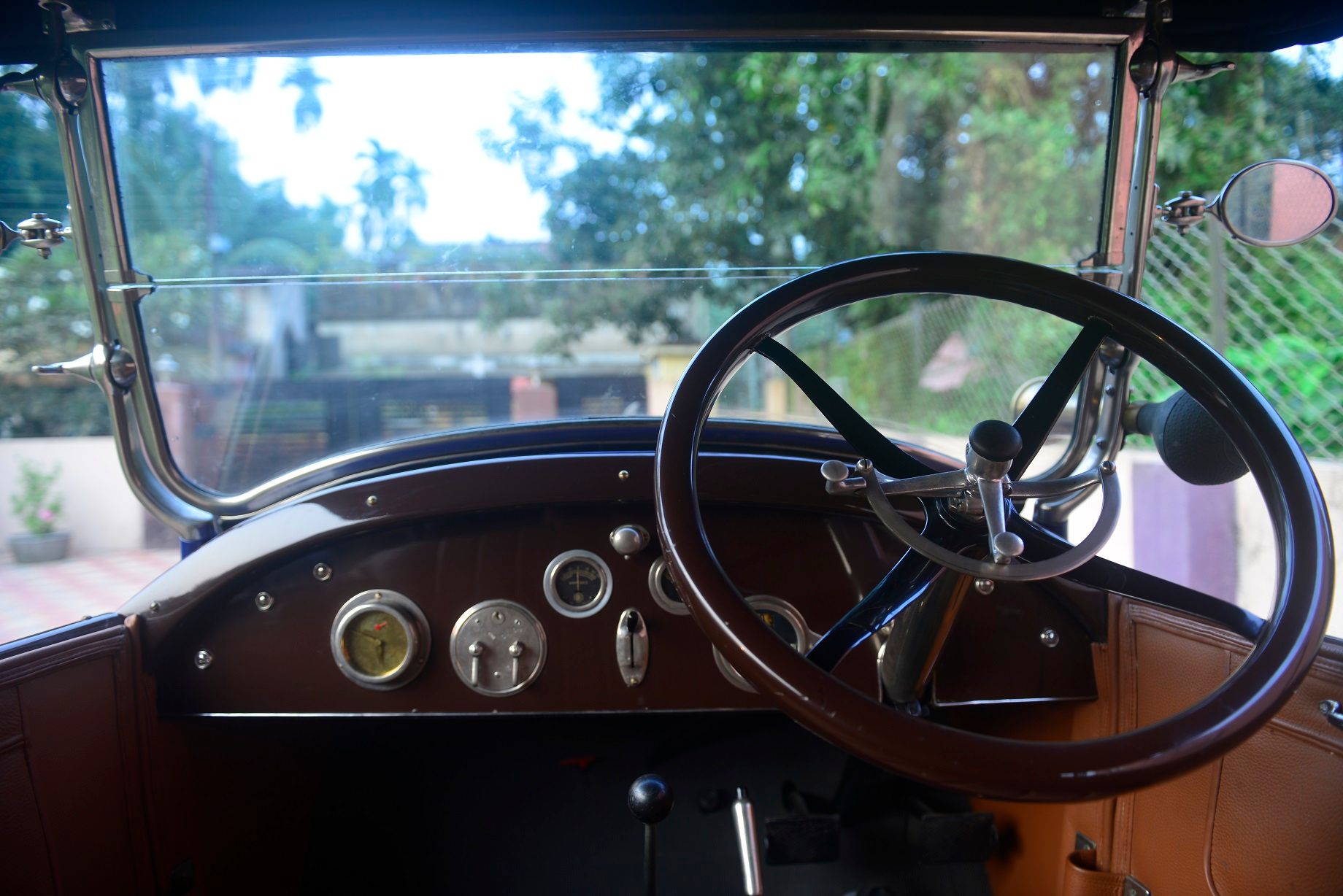 In less than a quarter century of manufacturing, Moon may have made a little over 60,000 cars, and Jeff Buckley estimates that at most 200 of them survive worldwide. More than three-quarters of the survivors seem to be in the US (but naturally,) with less than 50 in the rest of the world.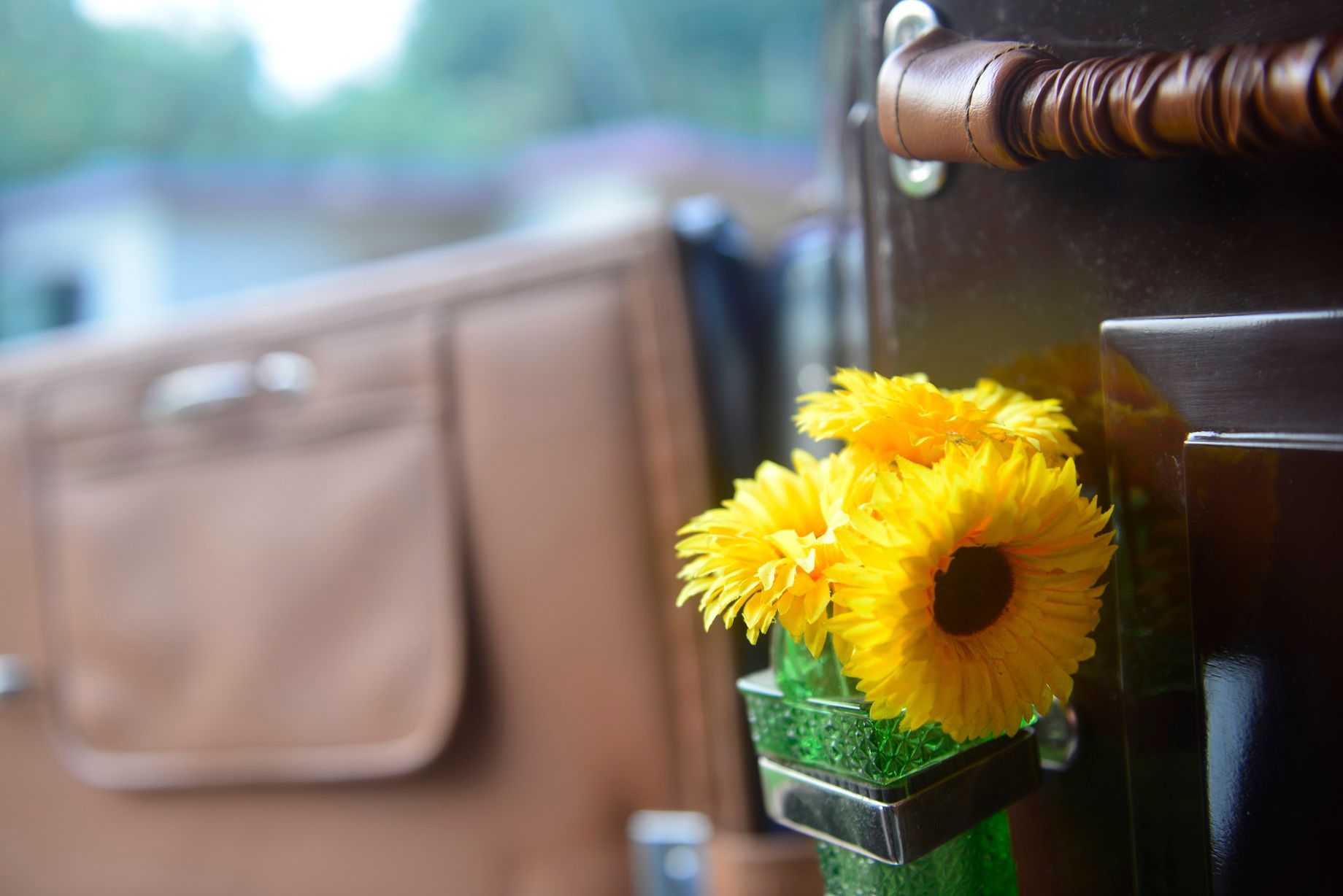 Moon exported its models to some 47 countries, with rare survivors extant in far flung places. The car on this page is the only one known in India (though there are rumours of another).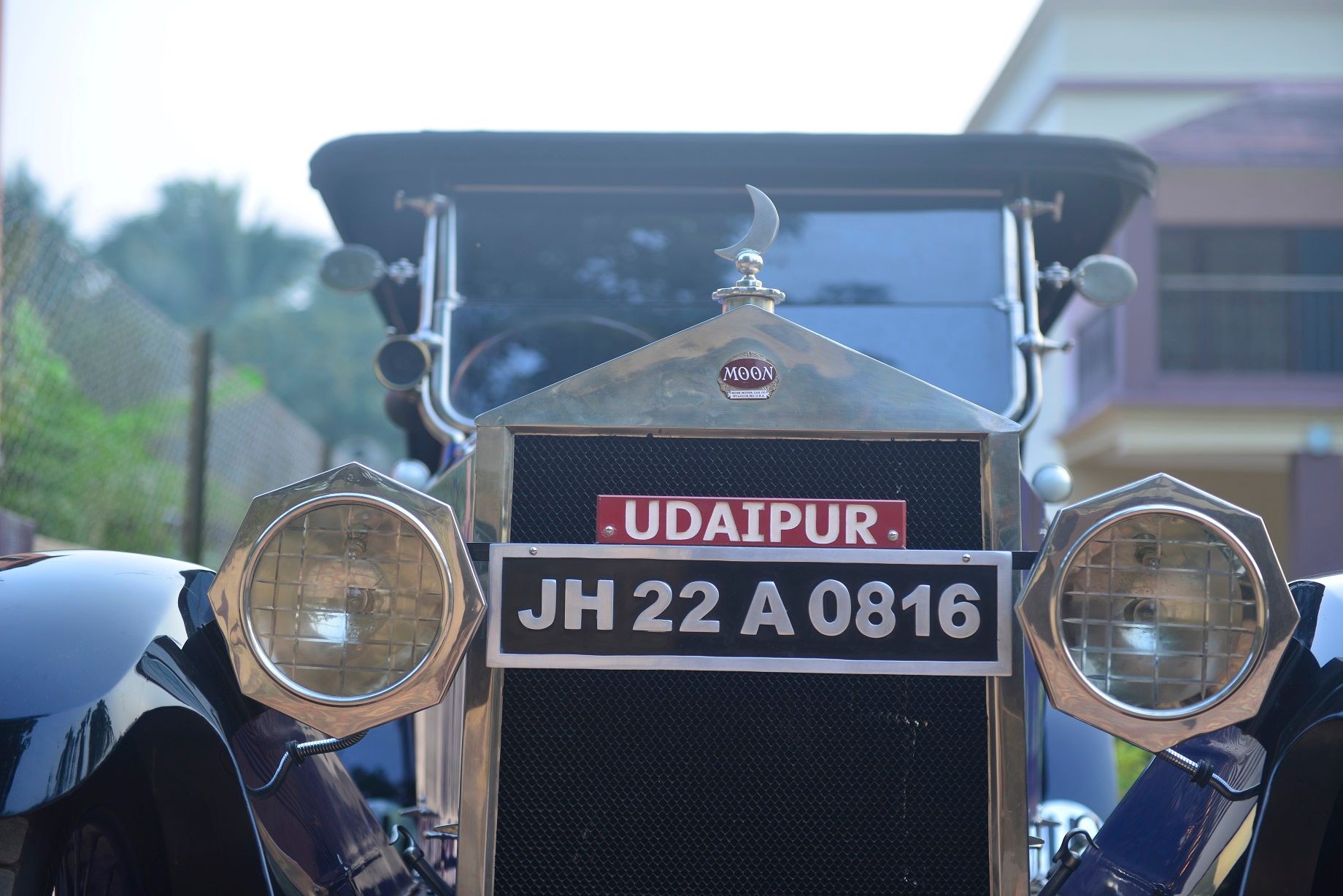 Noteworthy for featuring a radiator that is clearly inspired by the Parthenon-like front of a Rolls-Royce, customers may have been attracted by the possibility of acquiring a car that looked almost as elegant as a Rolls, at a fraction of the price.
Whether that was the reason why this particular car was bought by Udaipur royalty is not known. But the car eventually found its way to Calcutta, with collector Shashi Kanoria (Shrivardhan's late father) acquiring it in 1987. For many years the Moon remained in one corner of the Kanoria collection.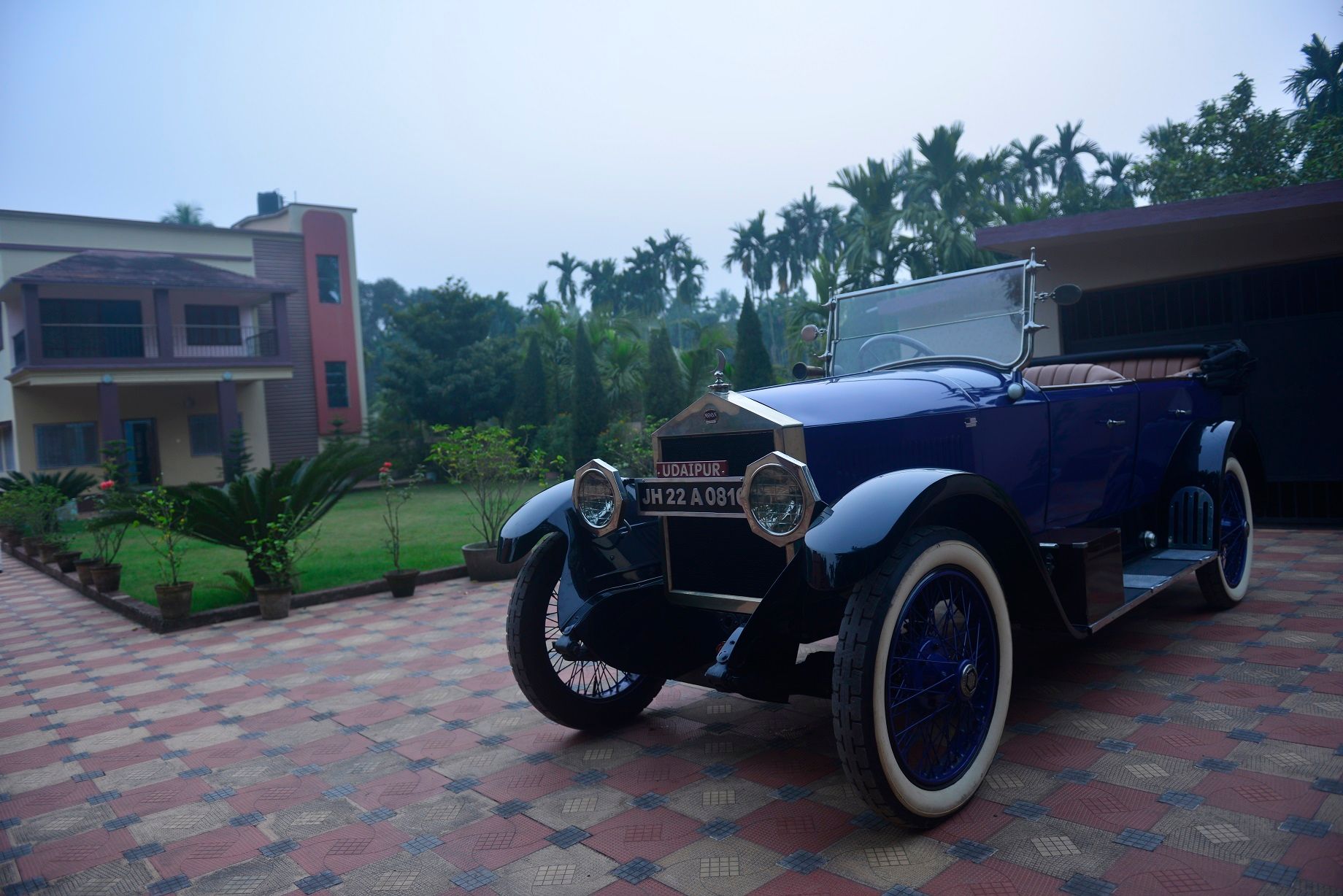 Incidentally, Kanoria's Moon 6-42 is one of two known survivors, the other one is in a museum in the UK.
With an invite to participate at the 2015 edition of the Cartier concours event, this Moon 6-42 received an extensive body-off restoration, meticulously executed by Shrivardhan Kanoria and his team in Calcutta. His efforts seem to have paid off: the Moon 6-42 won two trophies, one for runner-up for pre-war American classics, and another for best resurrection.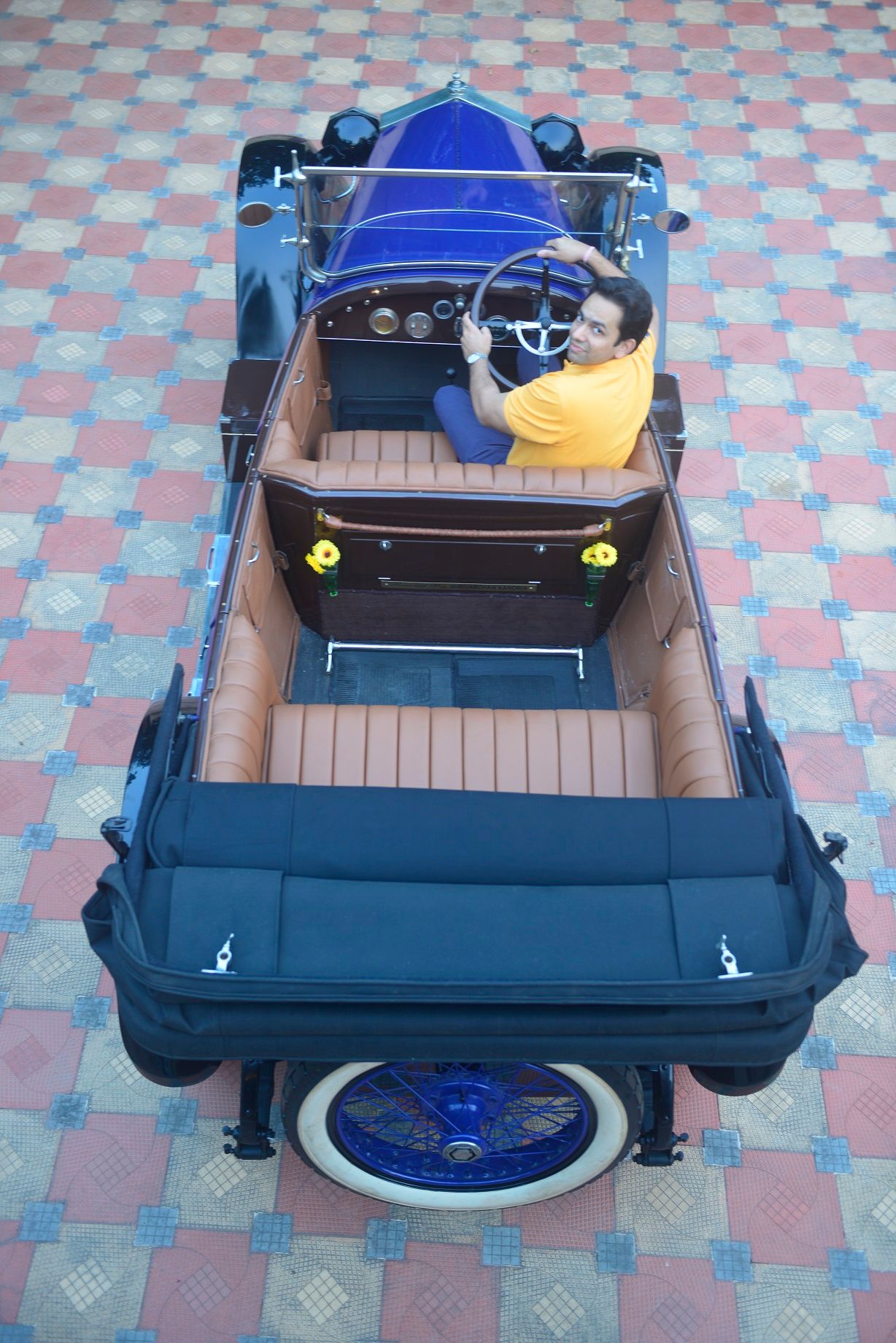 Young Shrivardhan is obsessed with Rolls-Royces (of which he has several), yet none matches this "poor man's Rolls-Royce" for sheer rarity and exclusivity.
---
---
Comments
Sign in or become a deRivaz & Ives member to join the conversation.
Just enter your email below to get a log in link.