The Place To Be—The Laplace Gardens On May Day
Images: Patrick Hornstein
Every year it's the same thing on the 1st of May. A place which was originally not at all dedicated to the exhibition of beautiful cars, subtly highlights them during a superb event. Called the Expomobile, it's a beautiful exhibition of historic vehicles at the Laplace nursery, known as Jardinerie Laplace.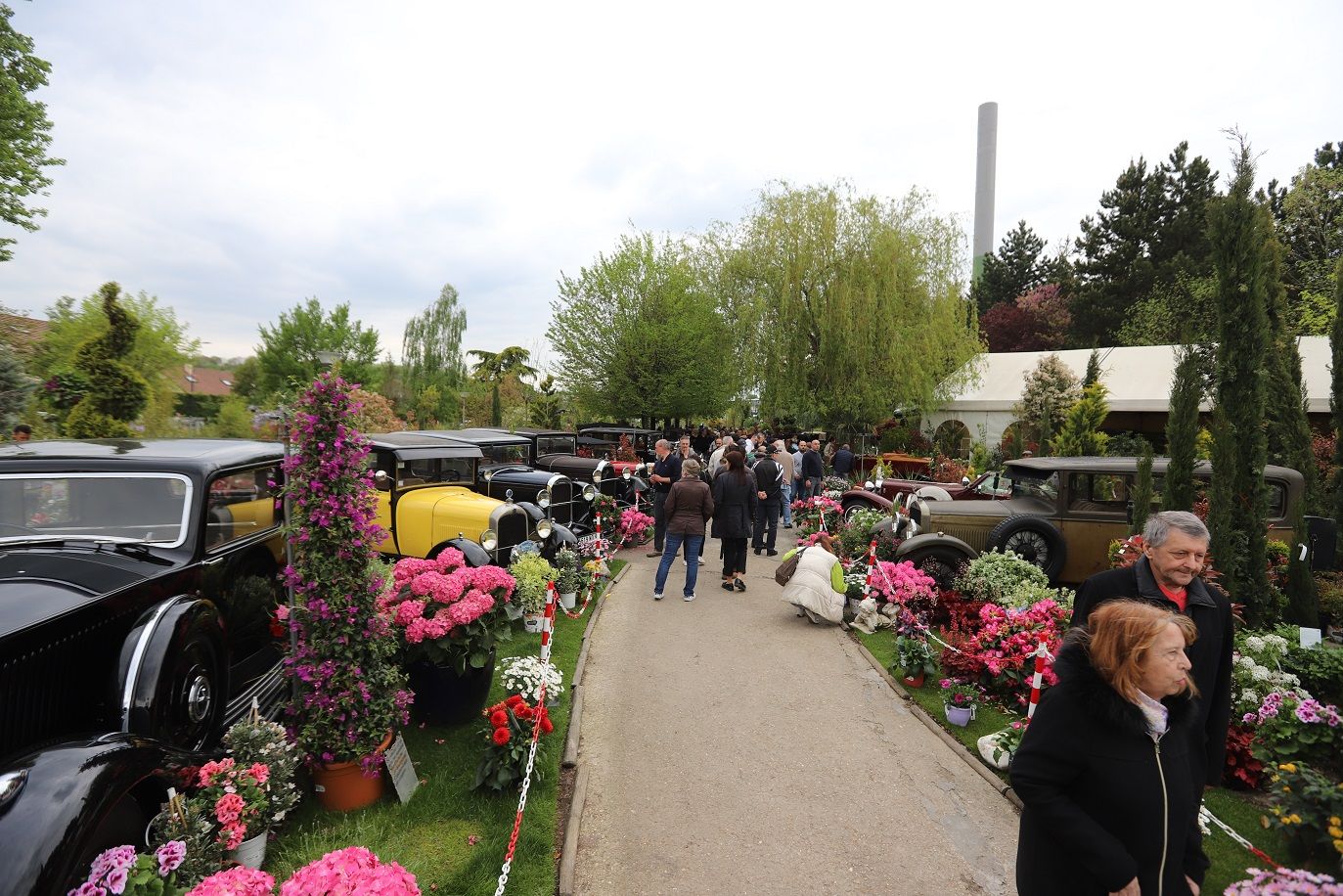 Located in Chelles, just on the edge of Montfermeil, and not very far from Paris, Jardinerie Laplace is a kind of a 'Gallic village' that resists the 'concretisation' of the neighbourhood. What is more, every time a plot of land is available, Laurent Laplace does what is necessary—that is, acquire it.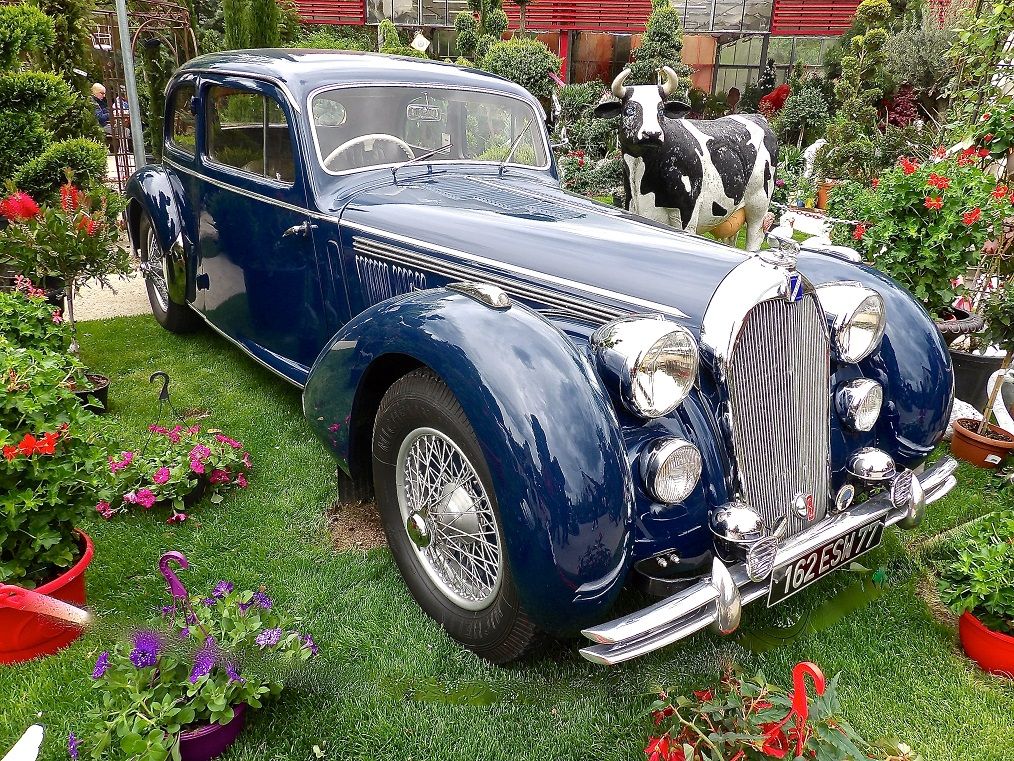 Which is why the nursery has grown from 9,000 square metres to nearly 100,000 square metres, and Laurent Laplace has been to the notary (the registration office) around sixty times. It must be said that this urban Asterix works with the best magic potion available: passion!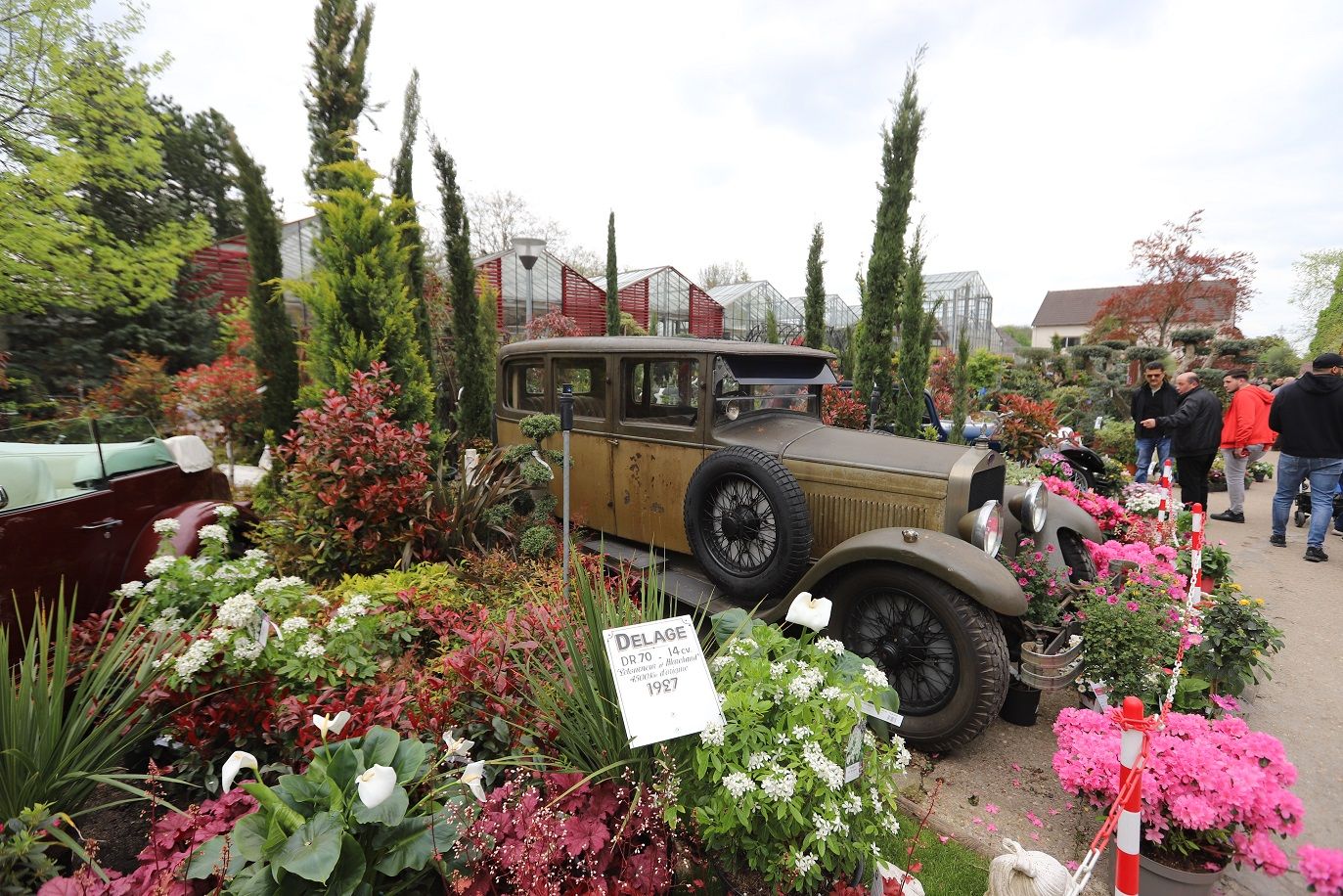 This colourful nursery, which is barely 15km from Paris, was inherited by Laurent from his parents, and he went on to develop it further, whilst remaining faithful to his principles: not to be like the others in charging an entry fee, and therefore be a prisoner of marketing demands and royalties.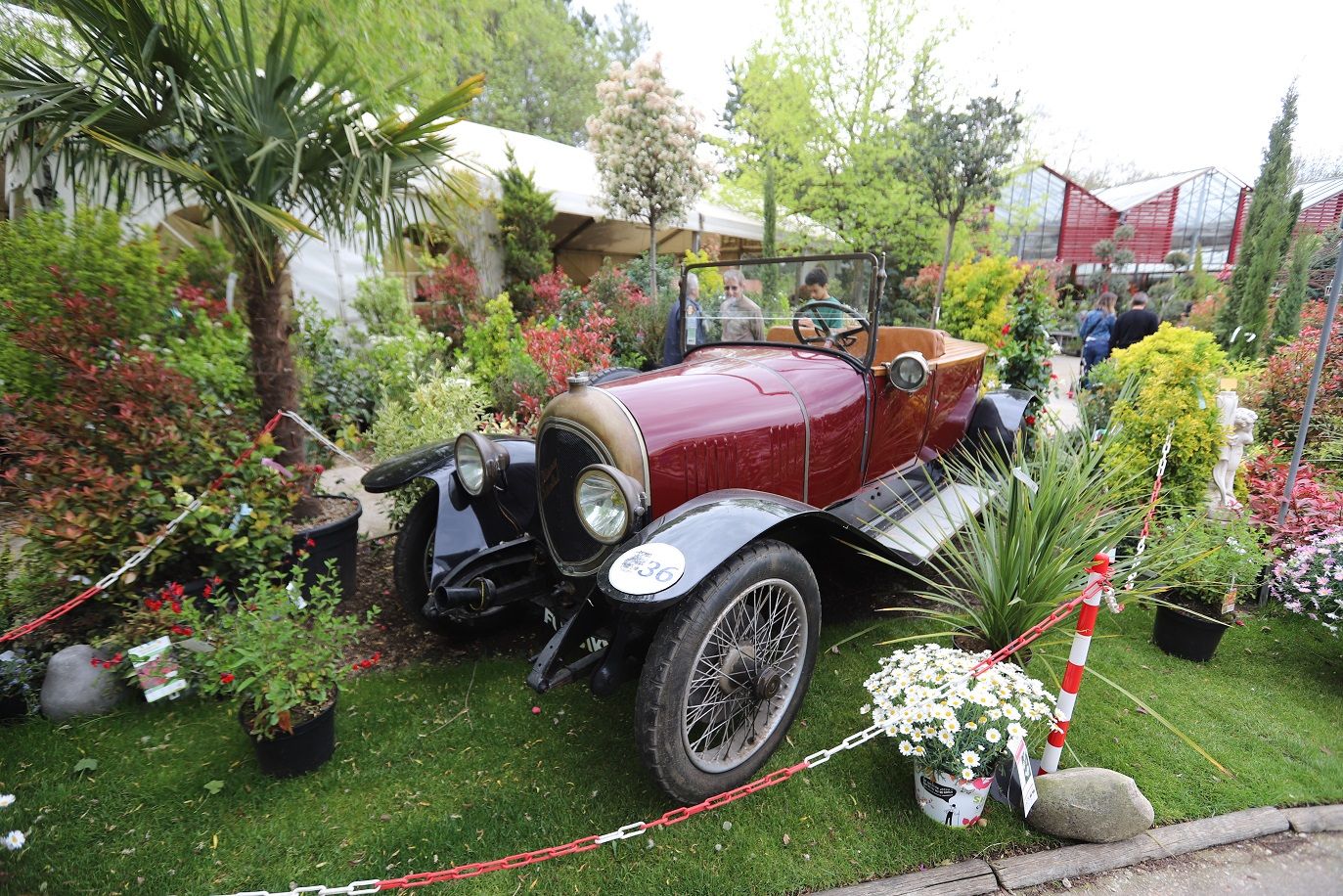 This allows him to select his own suppliers (from the Provence, Nantes, Sardinia, Sicily, Spain) and is thus the most viable nursery in Ile de France (the greater Paris region) with the bonus of plants and trees which last forever.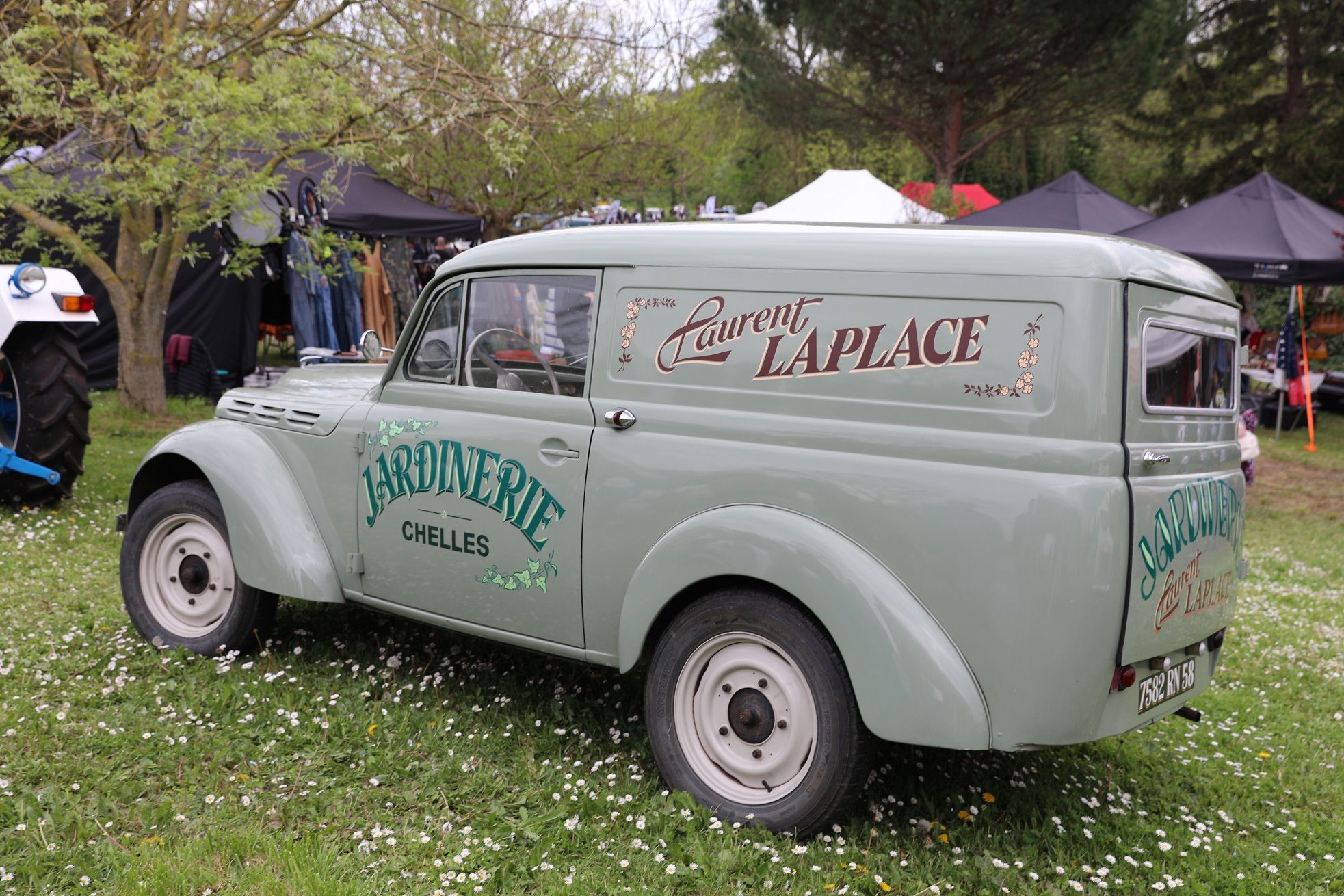 Serious clients know this well and amongst them are the Presidential residence itself, the Elysée Palace, several embassies, Sciences Po, the prominent institute, Dolce & Gabbana, Benetton, Champs Elysées, Hotel de Paris, commerce chambers, Haras de Normandie, and so on.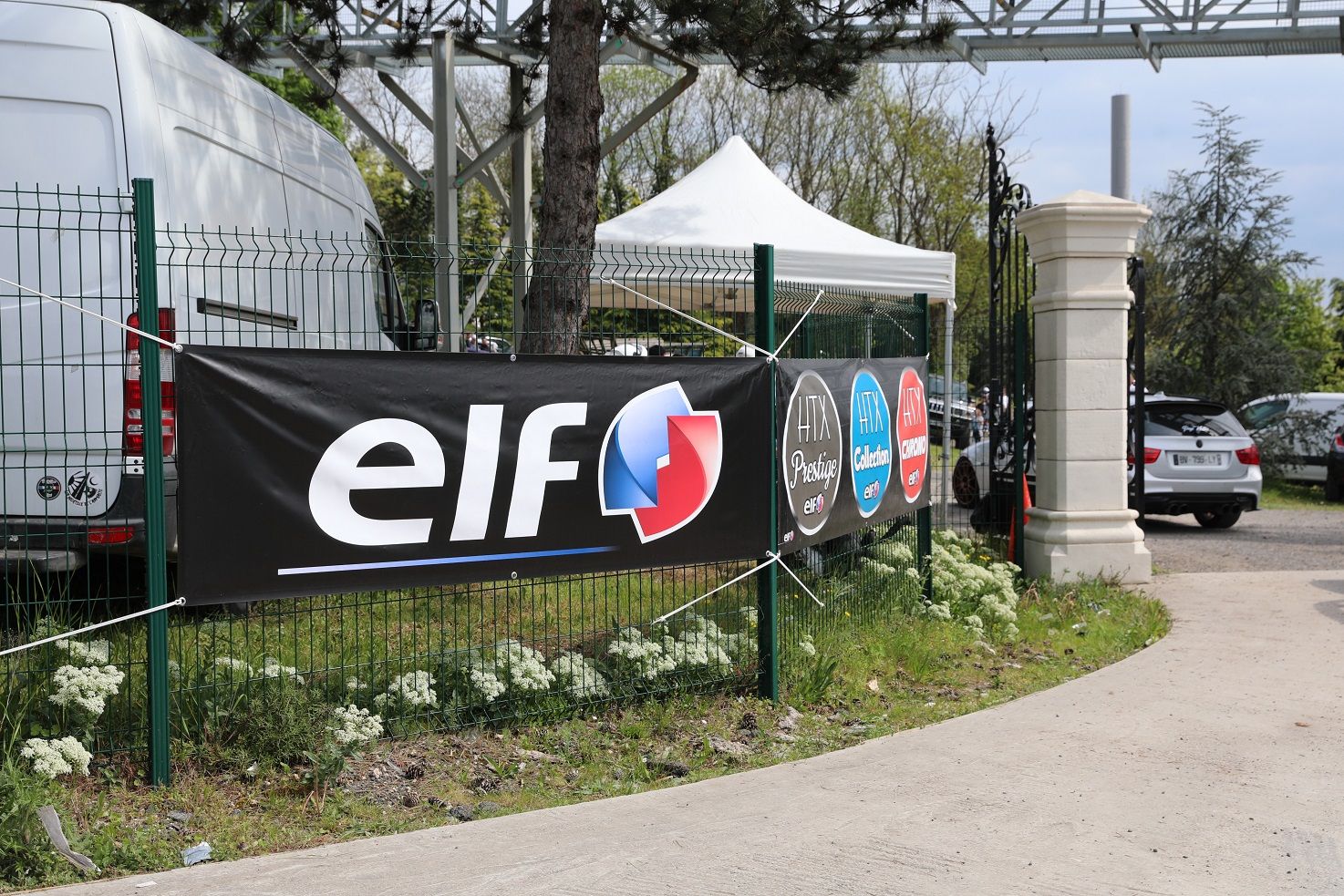 Born 25 years ago, Expomobile was the crazy idea of two friends. Alain Roques, a famous collector (which included a magnificent Talbot Lago), introduced Laurent Laplace to historic vehicles.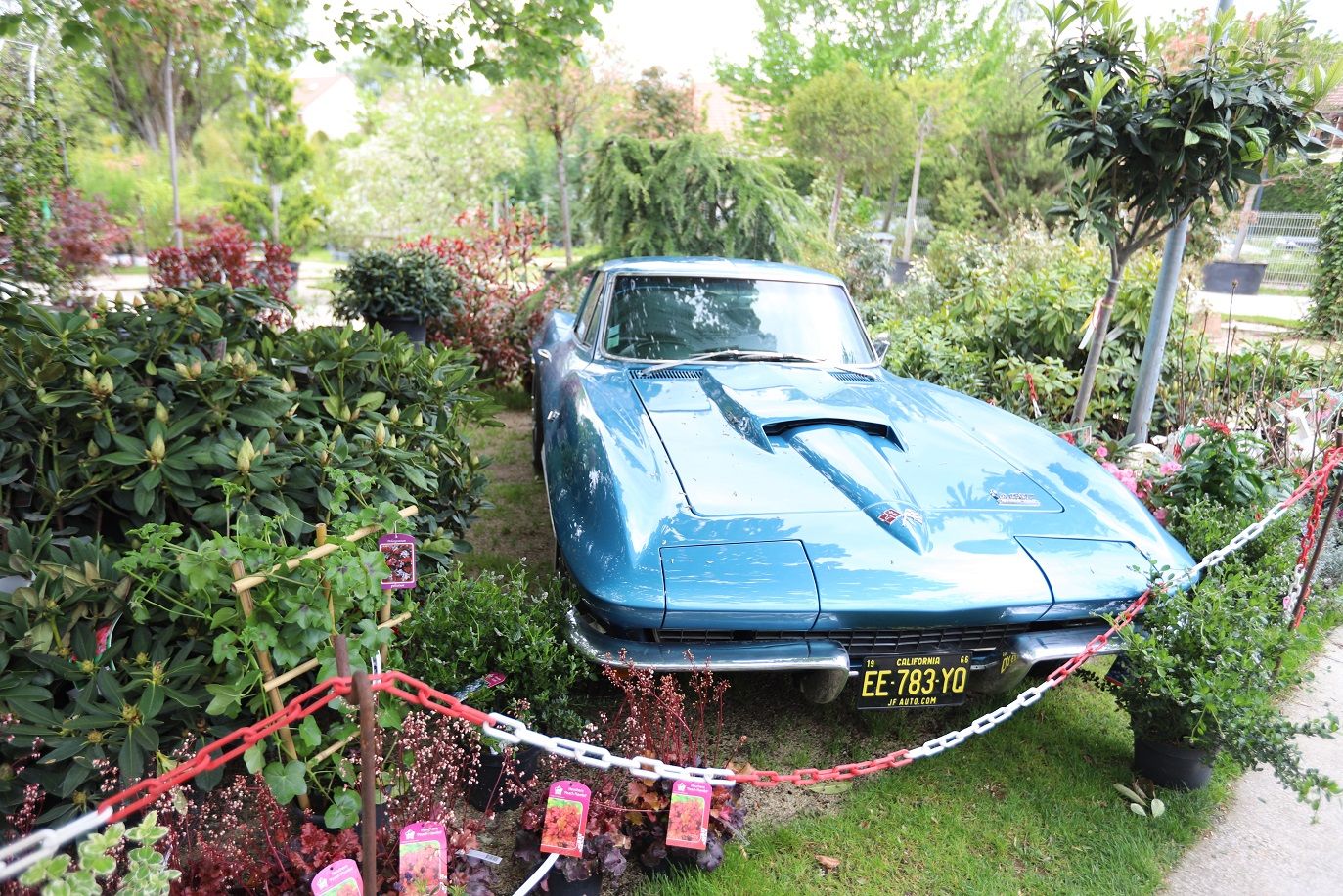 The first edition of Expomobile in 1998 saw just 50 spectators admire the 20 cars present. Since then, the event (free and open to all) has continued to grow, and as many as a total of 2,980 historic vehicles came for the latest meet, which was on May Day, the 1st of May last, with 600 turning up on Saturday, 1,300 on Sunday and 1,080 on Monday. The number of spectators crossed 20,000!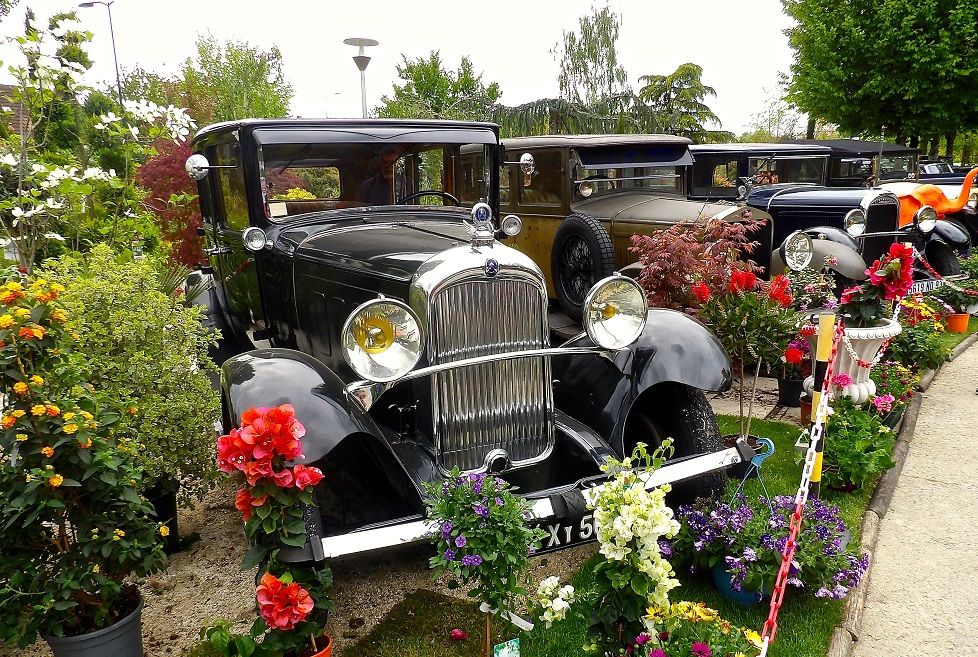 Not just 50-odd clubs, but also international collectors who have heard about the event drive across to participate in the chatter, the conviviality, and the enthusiasm that this passion creates.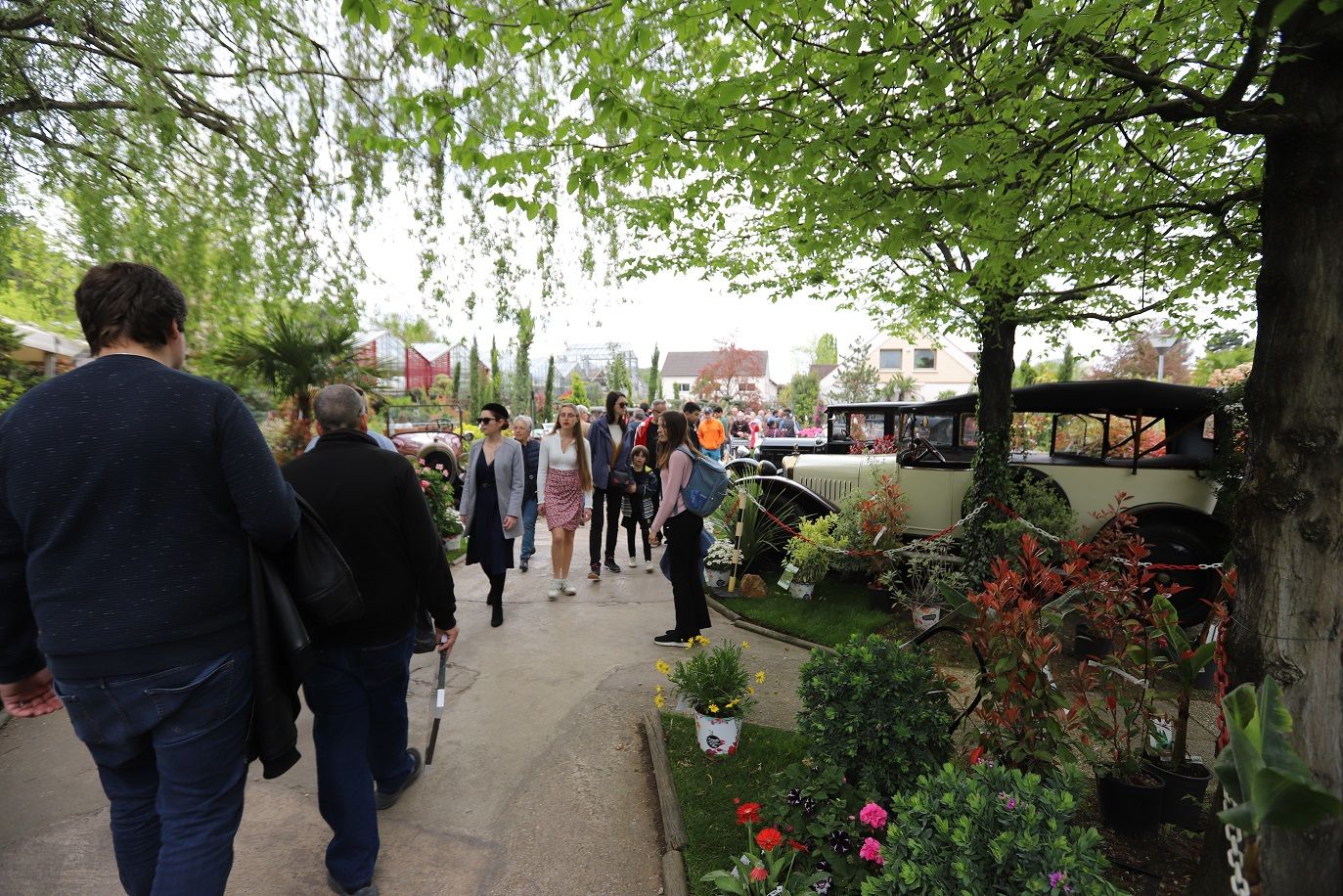 The success of this event has been thanks to the kindness of the organizers as well as their generosity. It's free, it will remain free and yet they go to great lengths to present the most beautiful exhibition possible to the public. There are all kinds of historic cars and motorcycles, as well as youngtimers.
The popularity of the event has also attracted sponsors such as Crédit Agricole and ELF. And Expomobile has had the help and support of the famous 'Vincennes en Anciennes' club.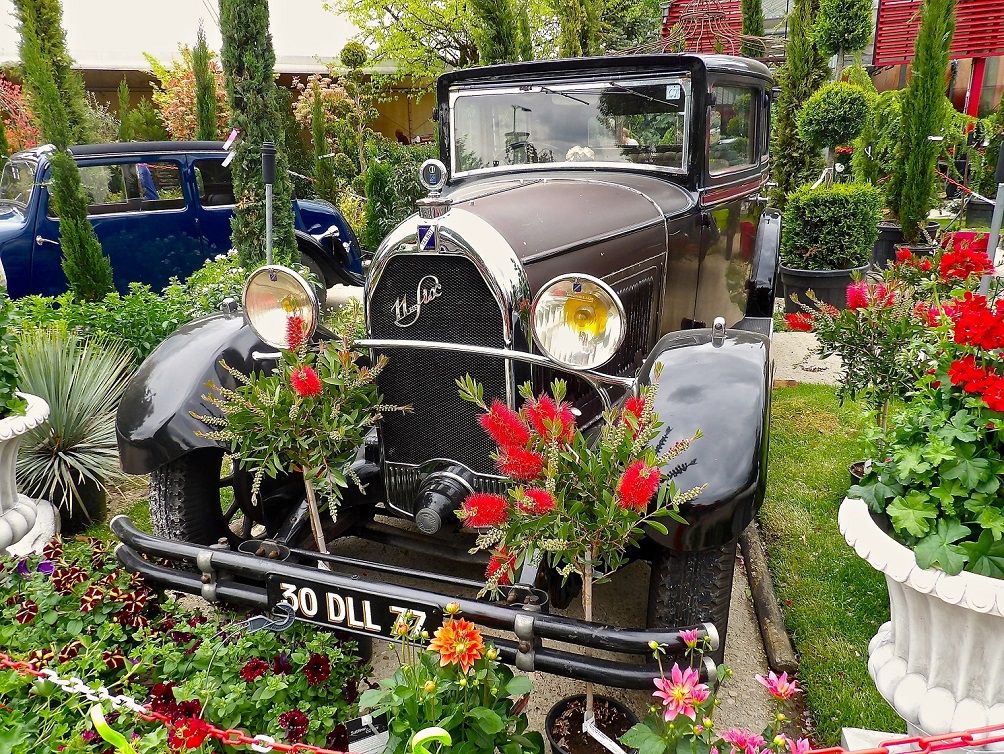 As Laurent Laplace explains: "This weekend the nursery is doing half its usual turnover; it's logical, as people come to see the cars, not to buy the plants, but that does not matter. We see so many people, both adults and children, with a wide smile on their face."
What was worth noting was the loan vehicles that Laplace has provided to customers to take their plant purchases back home, and these were on display too: from a Renault Juvaquatre minivan to a more recent Kangoo via a Citroen Dyane and a 2CV, all decorated in typical 1950s typefaces and colours of the nursery.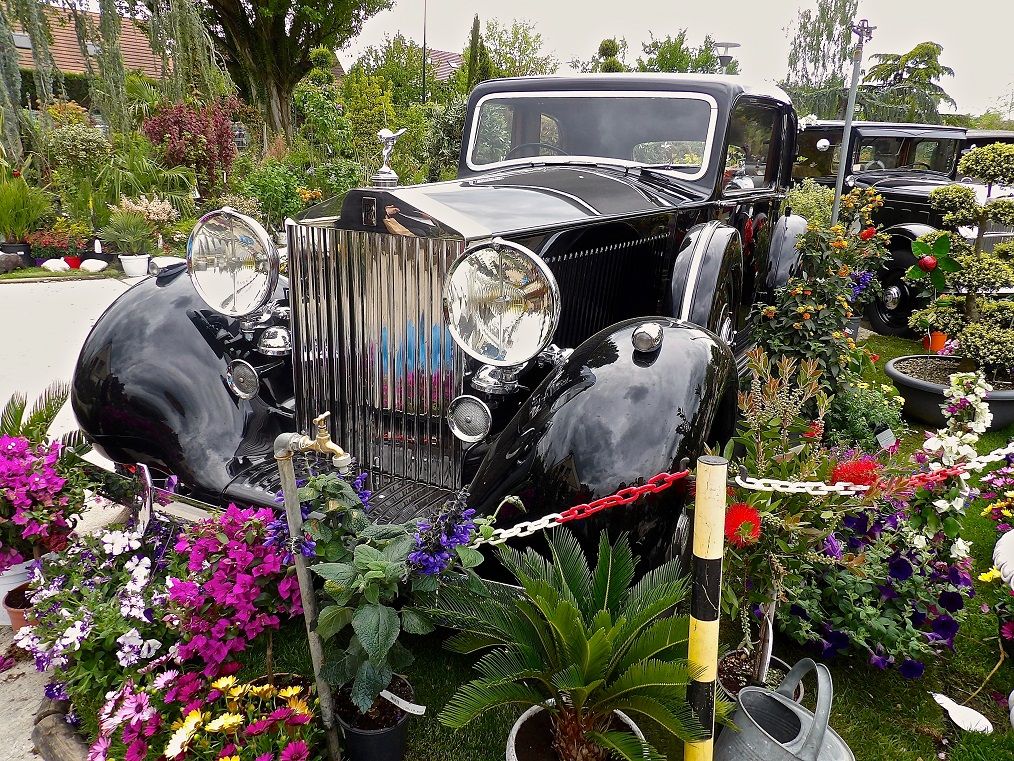 On the lower part of the nursery, many pre-War cars were on display.
Everything is very well thought out for the public: from the orchestra to the food, including volunteers managing the traffic, security personnel, sanitary facilities, etc.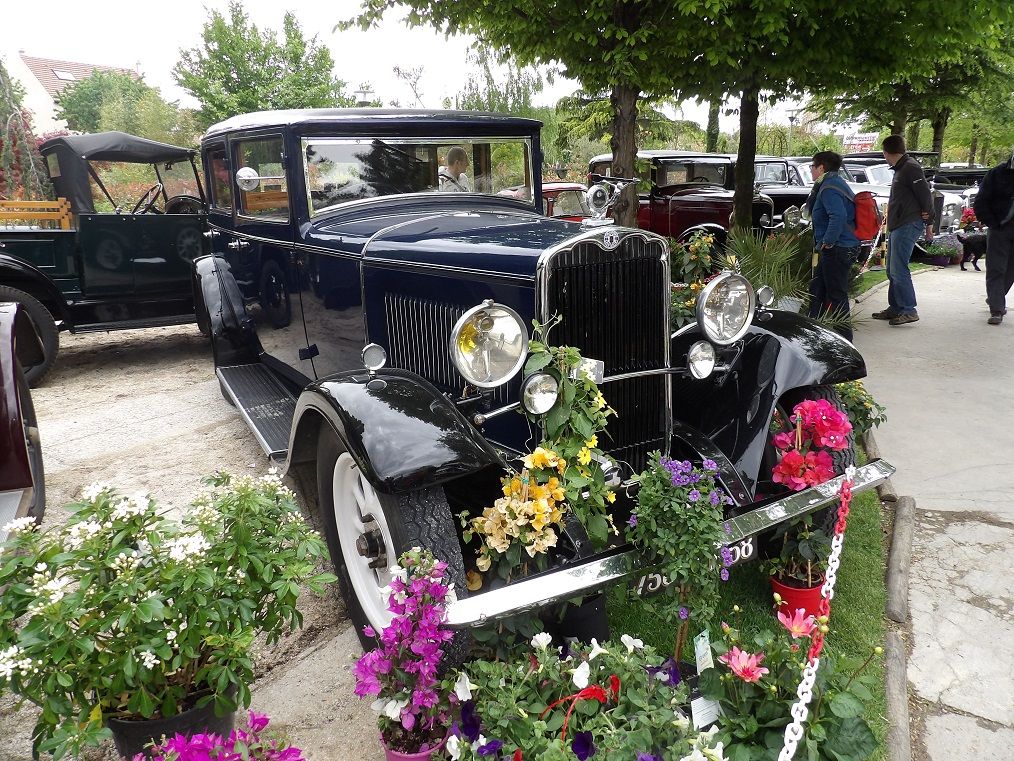 At a time when some city municipalities are making every effort to eradicate the automobile, Expomobile demonstrates that there should be no antagonism between the love for beautiful cars and that of plants.
Would you be surprised to hear that there was not a single can or a piece of paper lying on the lawns when the show closed on Monday evening, despite 20,000 visitors?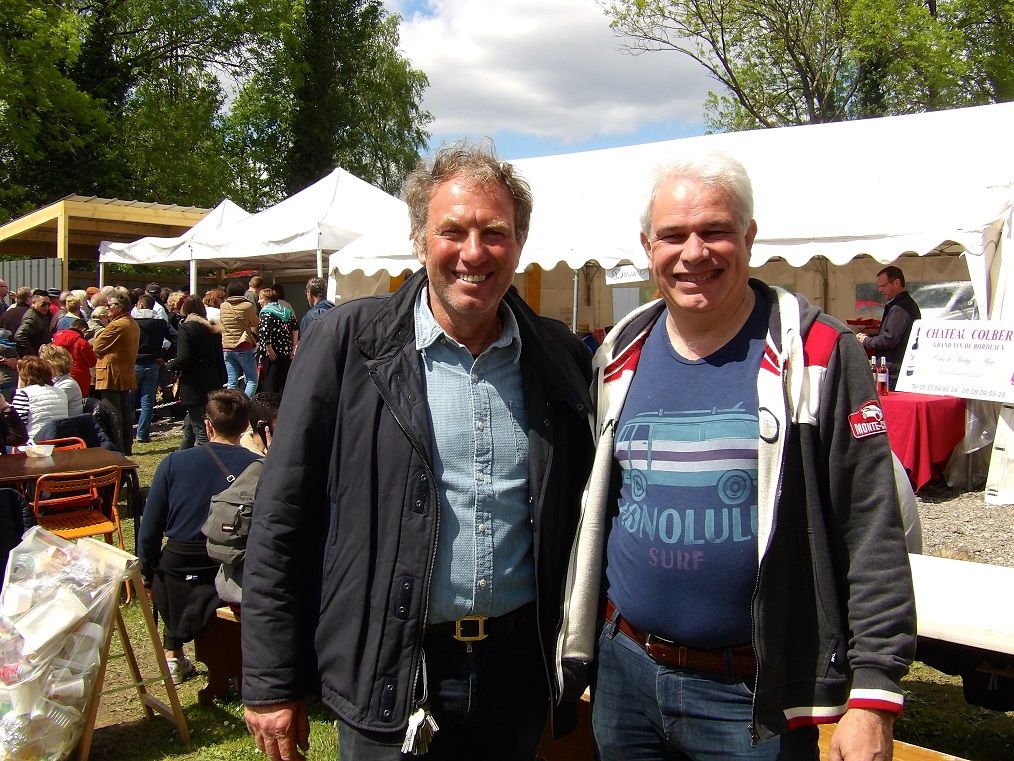 All credit, no doubt, to Laurent Laplace, Alain Roques, and Vincennes en Anciennes, for putting together this brilliant concept, which brings the love of all things beautiful together.
---
---
Comments
Sign in or become a deRivaz & Ives member to join the conversation.
Just enter your email below to get a log in link.