The Raja's Isotta: The Car That Crossed Continents — Part 2
Illustrations: Pallavi Naskar
We continue our story from yesterday...
Although the baby grew up in the orphanage, when of age she learnt that she had a father, in India.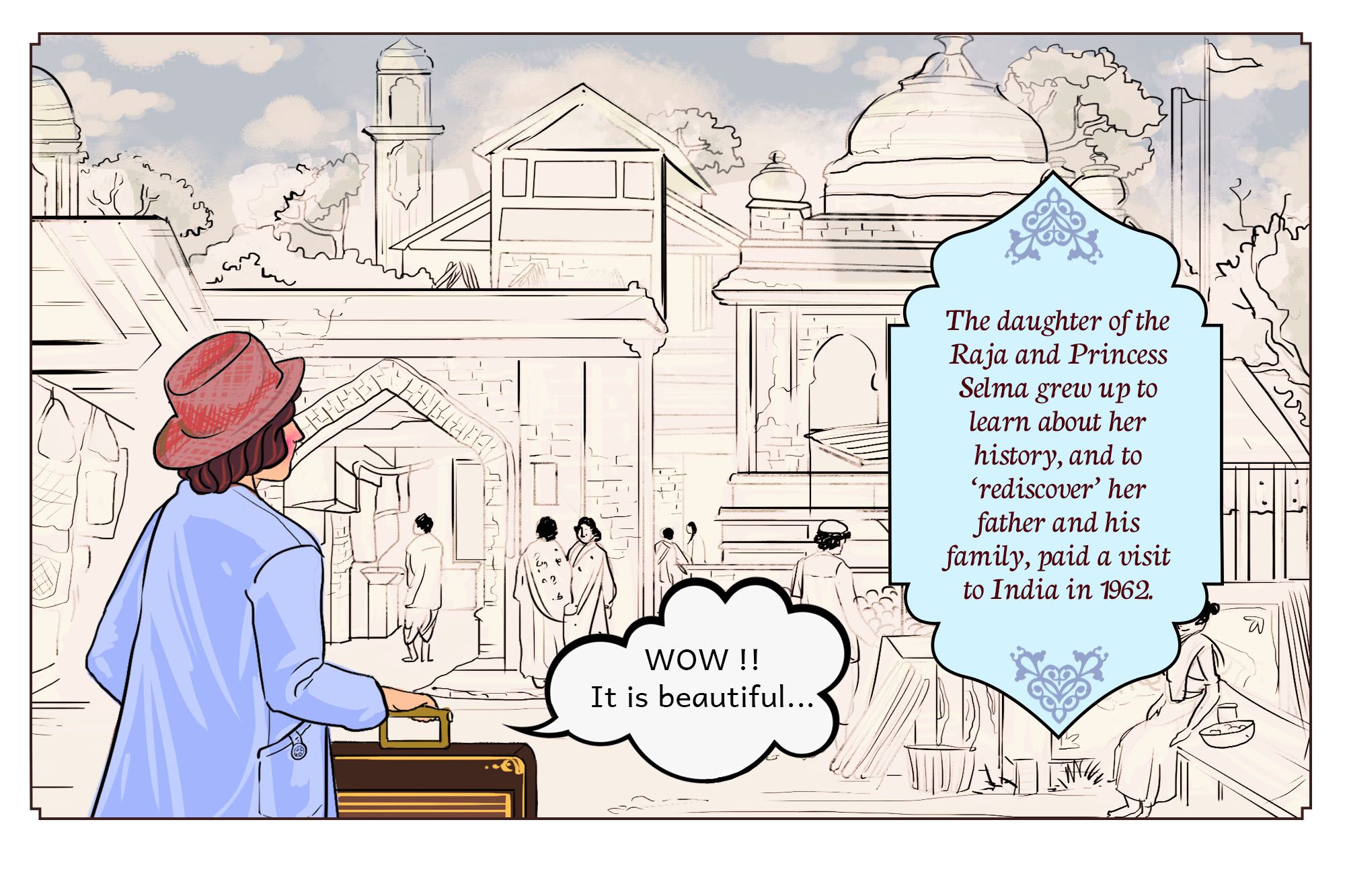 Selma's daughter became a journalist and writer.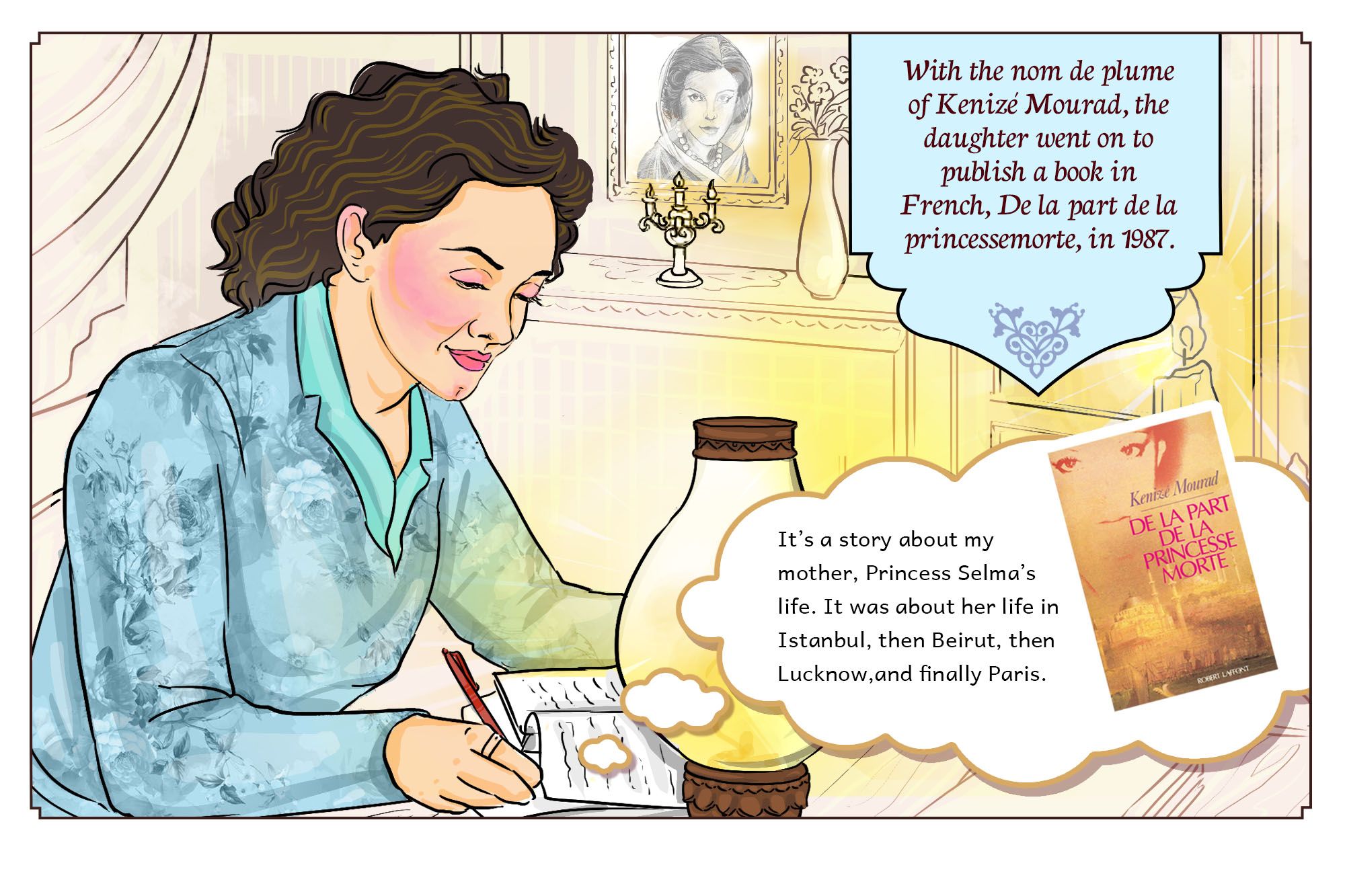 In the meantime, Raja Sajid Hussain's sister convinced him to marry again, to get over the sadness he felt upon the loss of Selma. From Sajid Hussain's second marriage, three boys were born.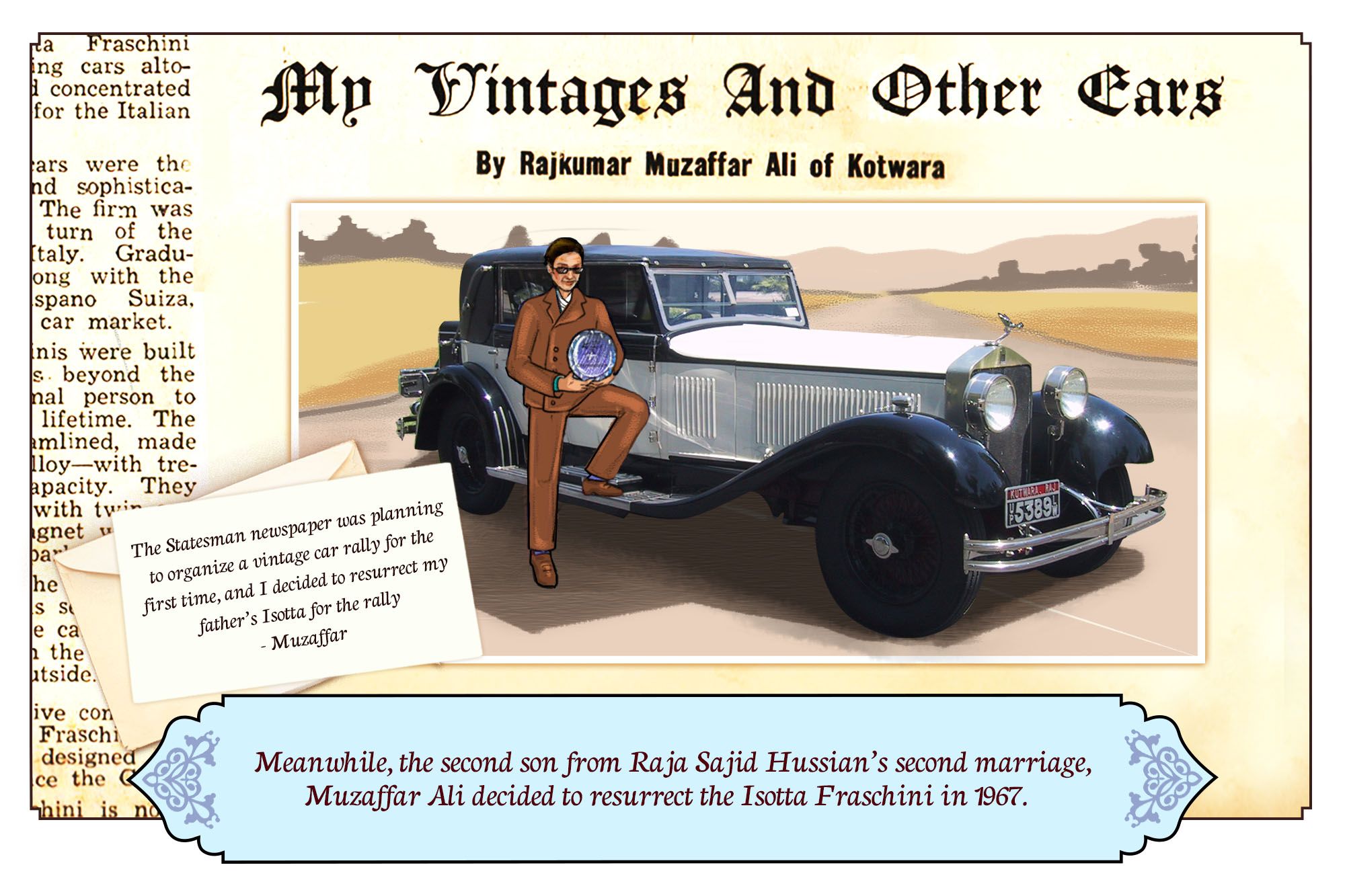 Muzaffar Ali went on to establish a very fine career in directing and making high quality movies. His film company Independent Films used the same logo—an IF—as that of Isotta Fraschini…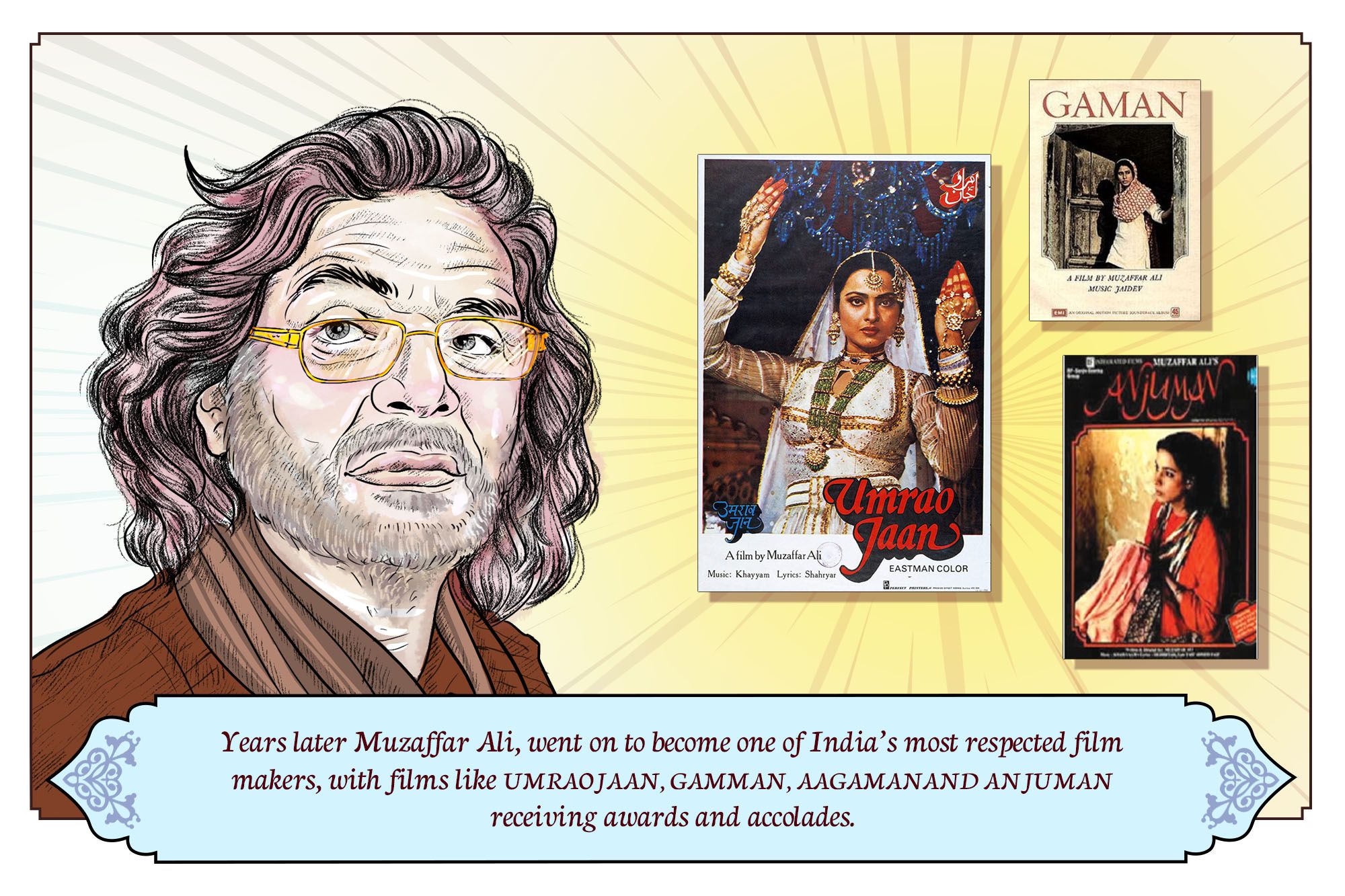 After having restored the Isotta Fraschini, Muzaffar Ali took the car to several historic vehicle events in different parts of India.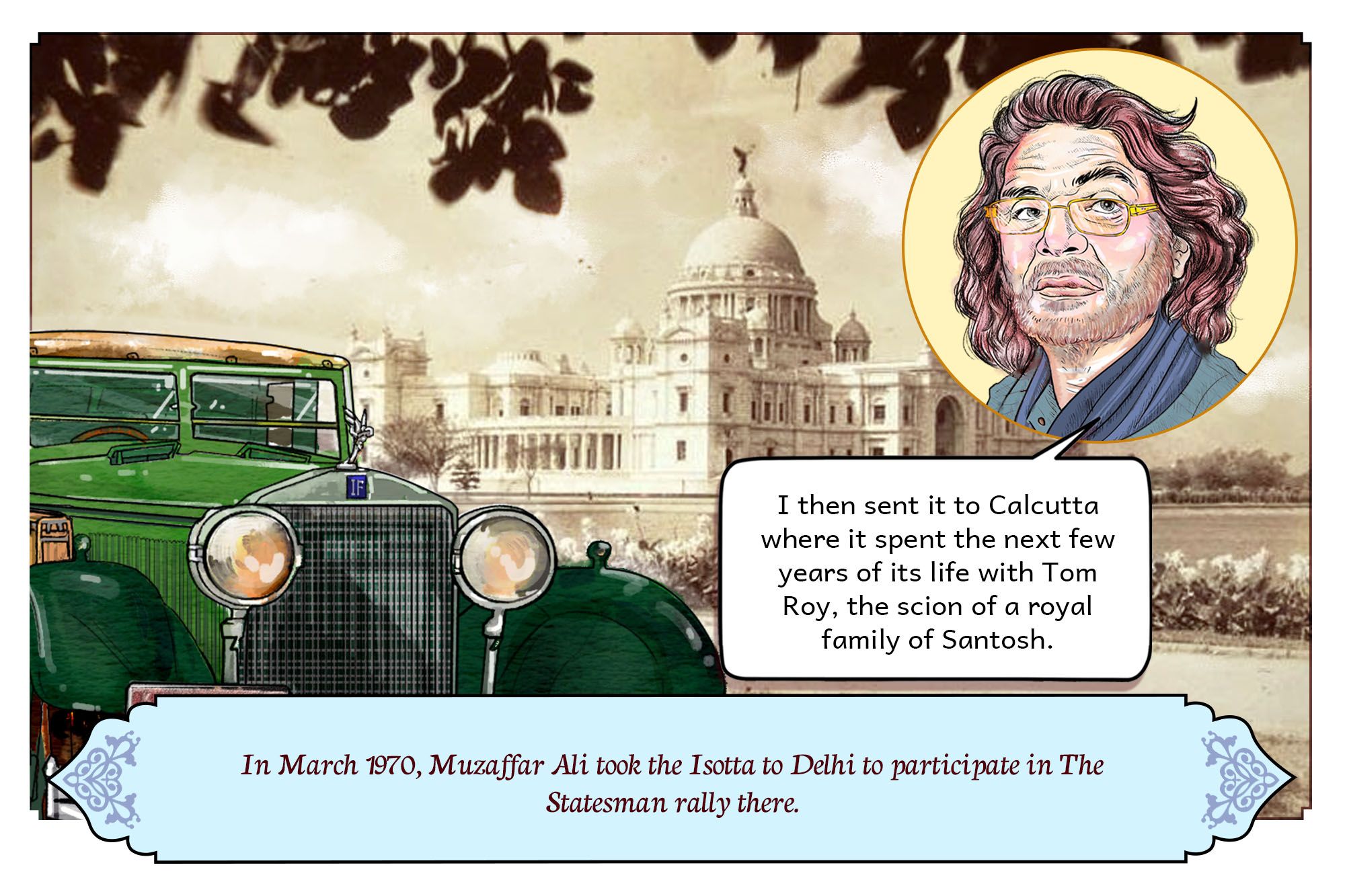 When in Calcutta, the car was put up for sale. Acquired by Englishman Ian Roberts, the car was taken out of India, to the UK.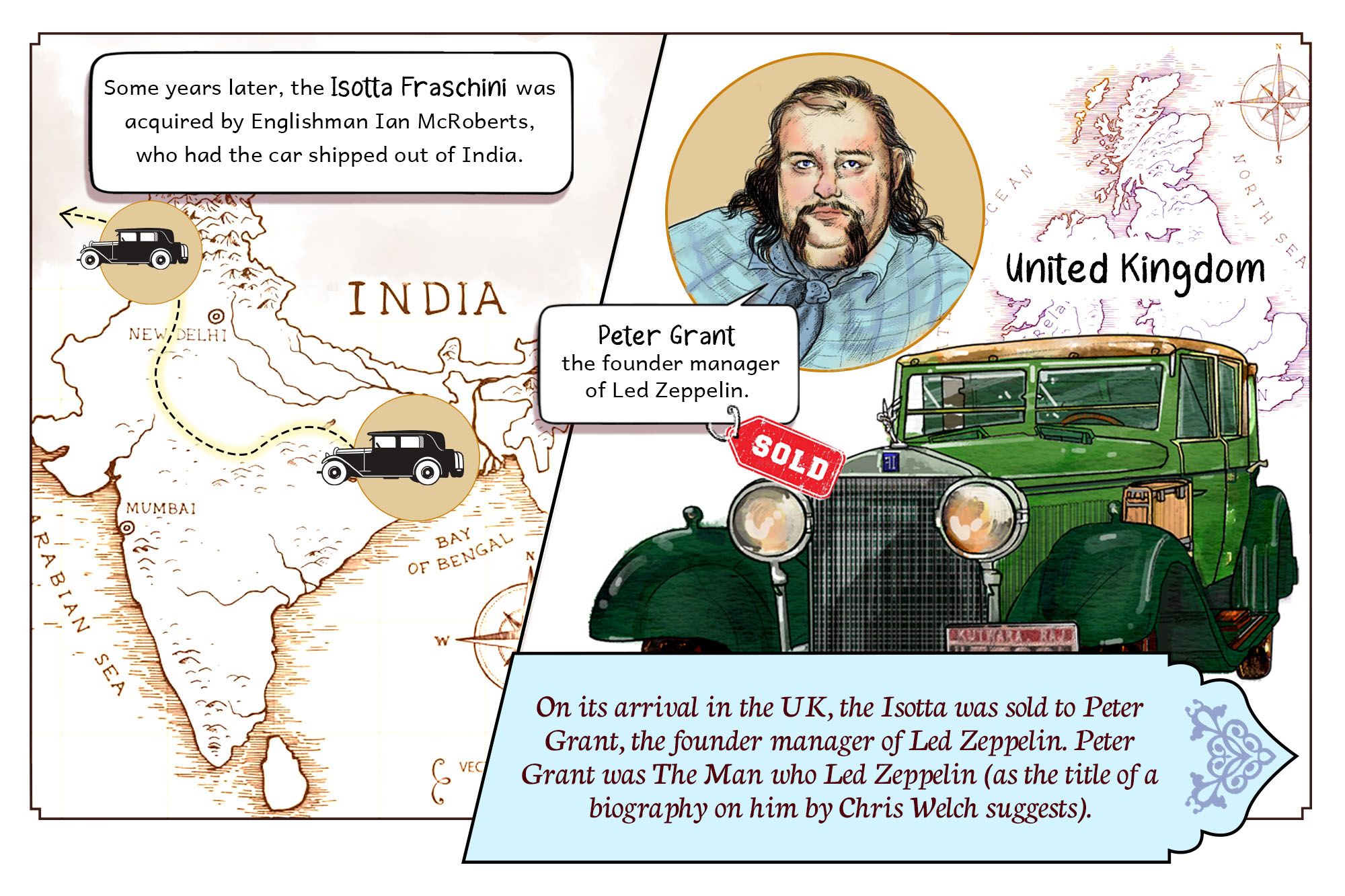 Peter Grant, the founder manager of Led Zeppelin, was a larger-than-life personality who had successfully founded and managed that legendary rock band. He also had a very fine collection of historic vehicles, and the Isotta Fraschini joined the collection.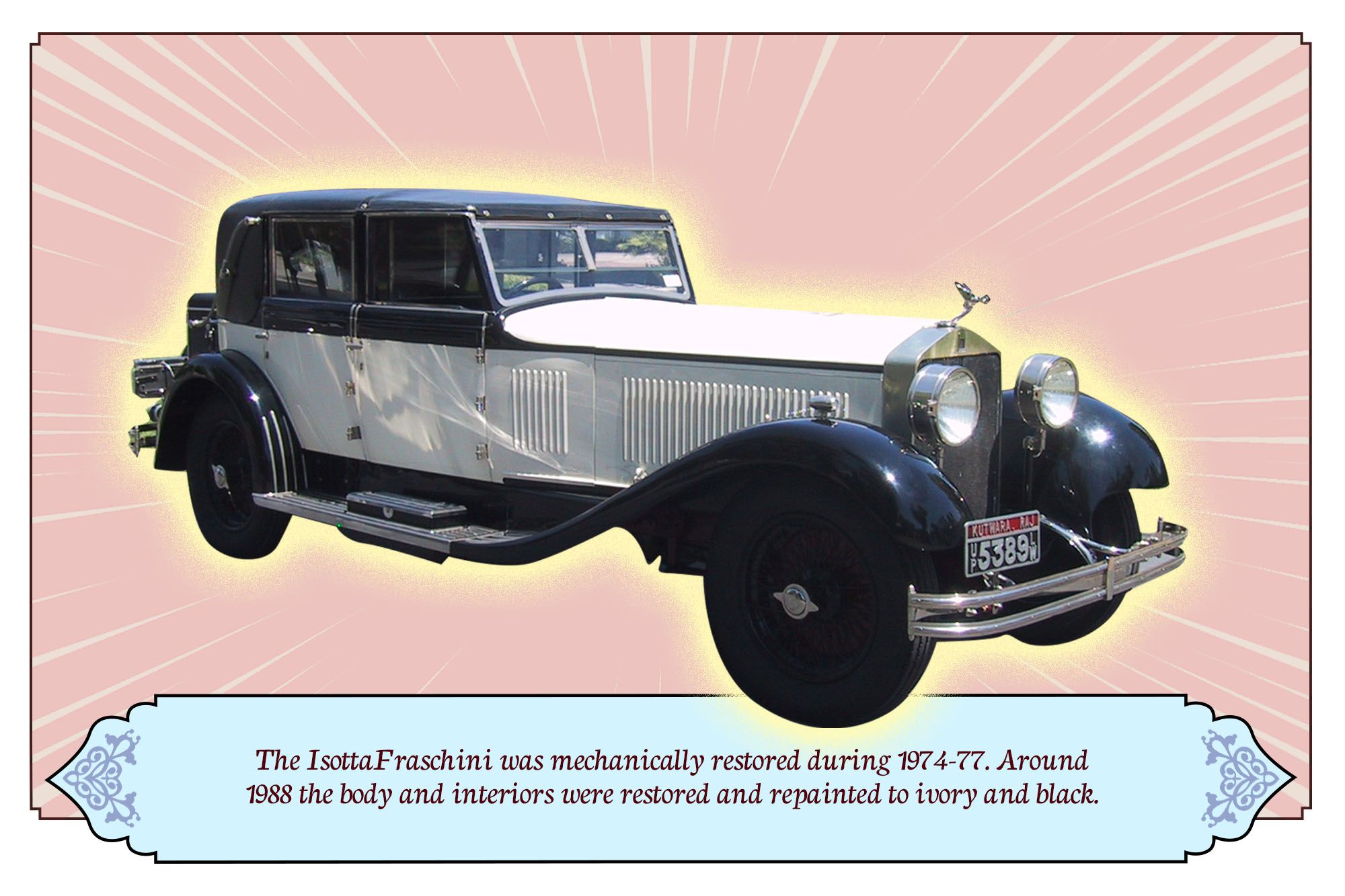 Although the car was restored, its usage was minimal.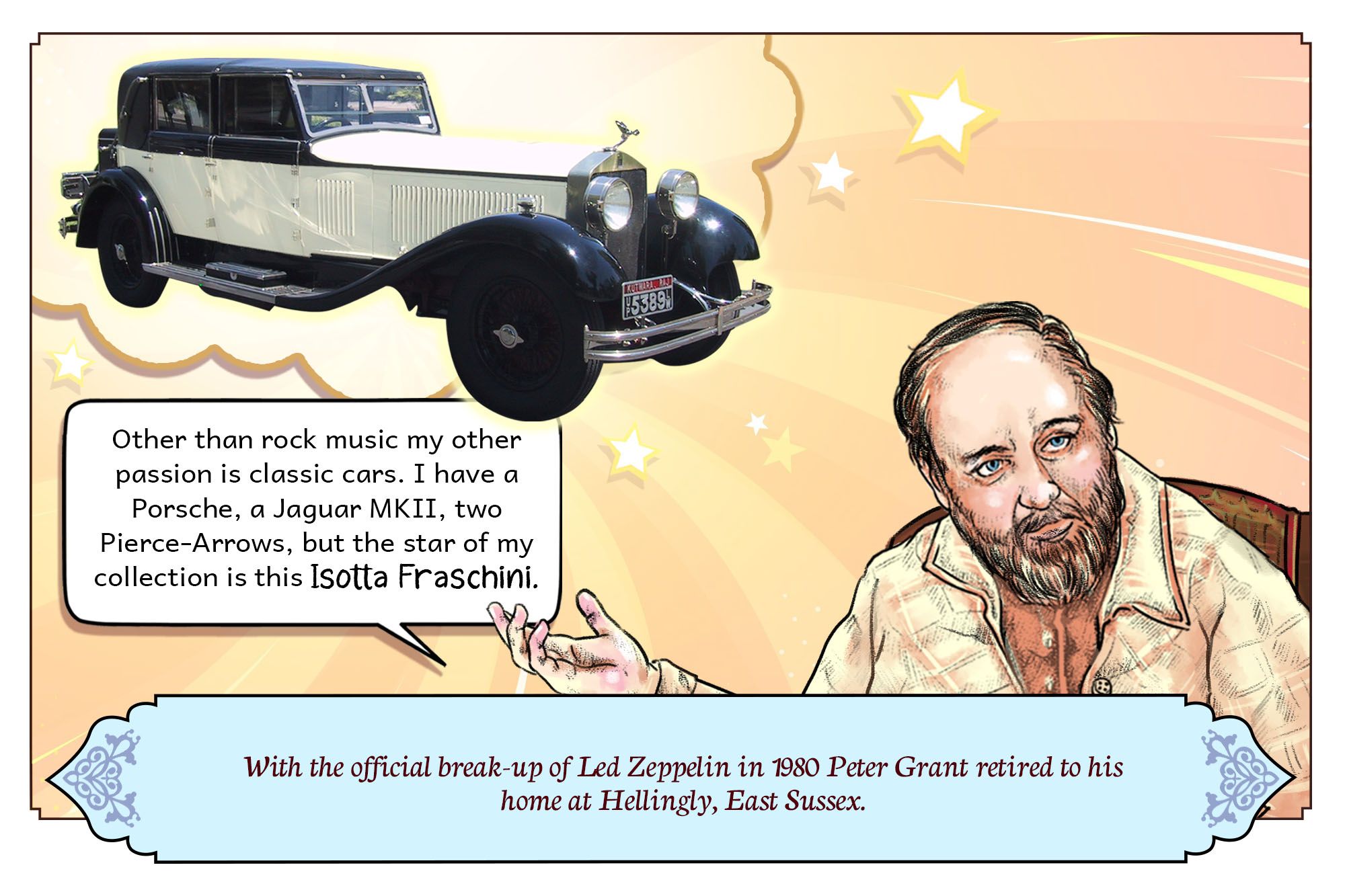 A serious enthusiast, Peter Grant's garage housed a Porsche, a Jaguar MKII, two elegant Pierce-Arrows, as well as the Isotta Fraschini.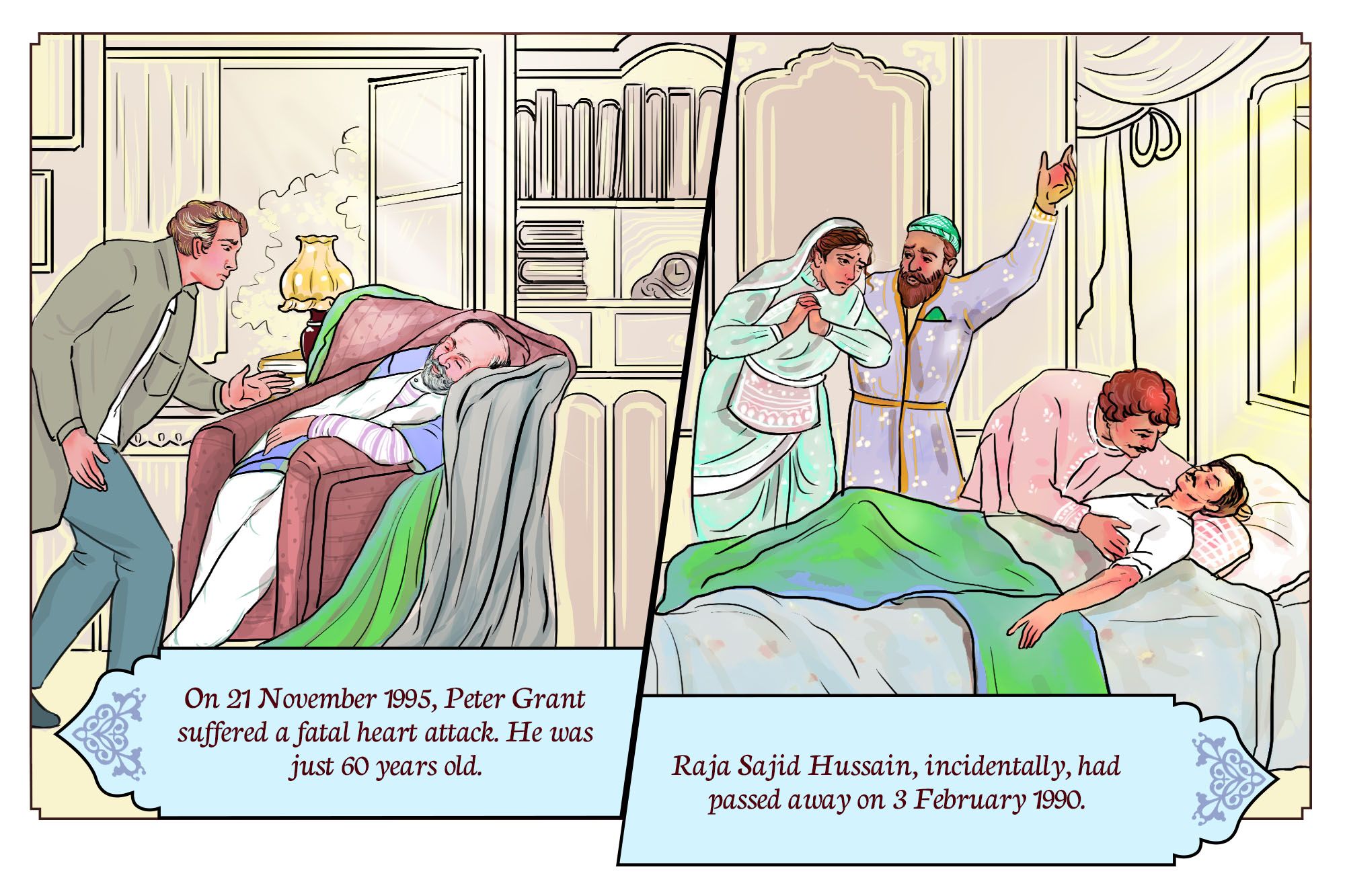 In February 1996, two important visitors came by to take a look at the Isotta Fraschini.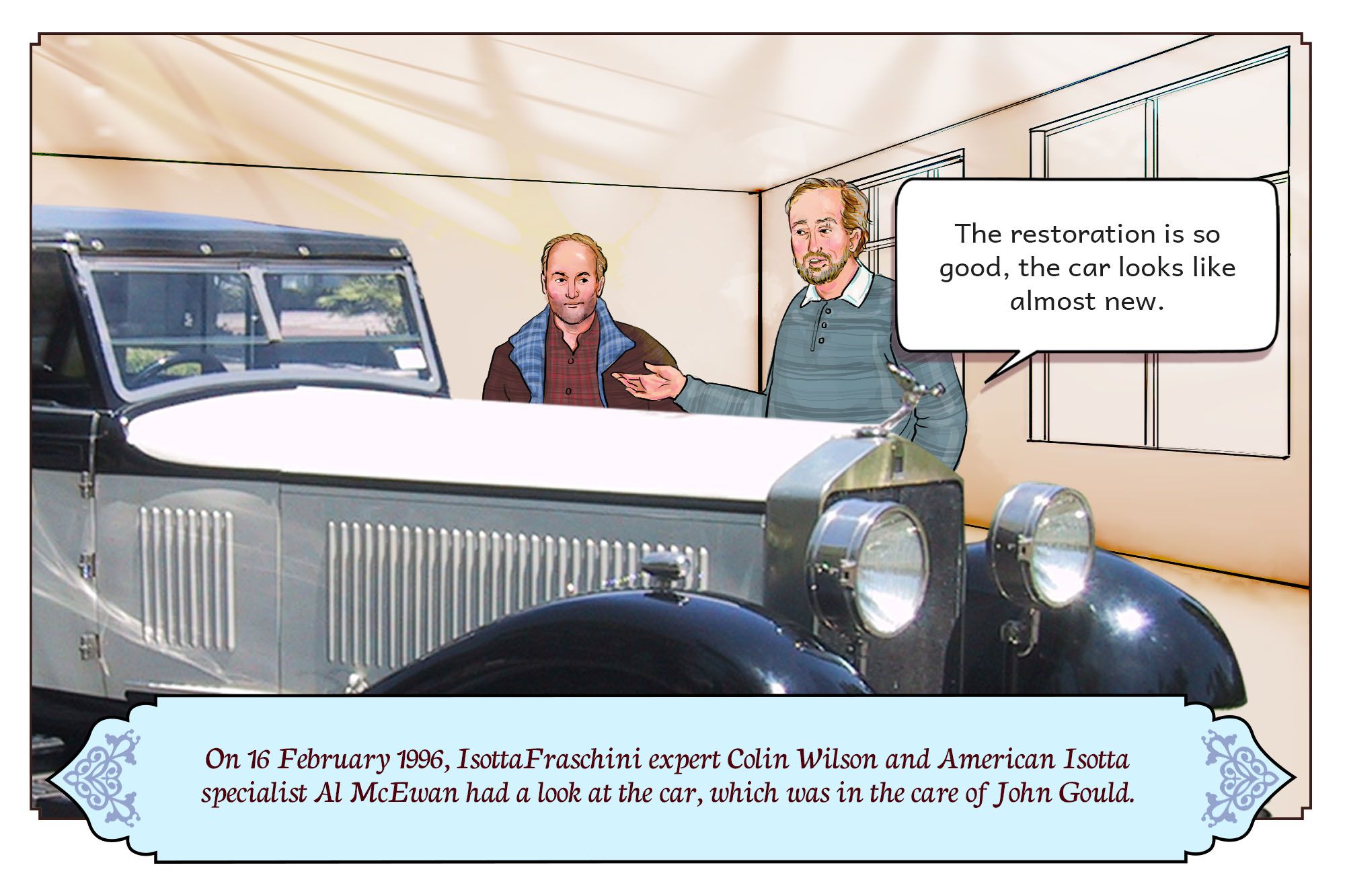 The family of Peter Grant decided to sell off all the cars that the star manager had collected.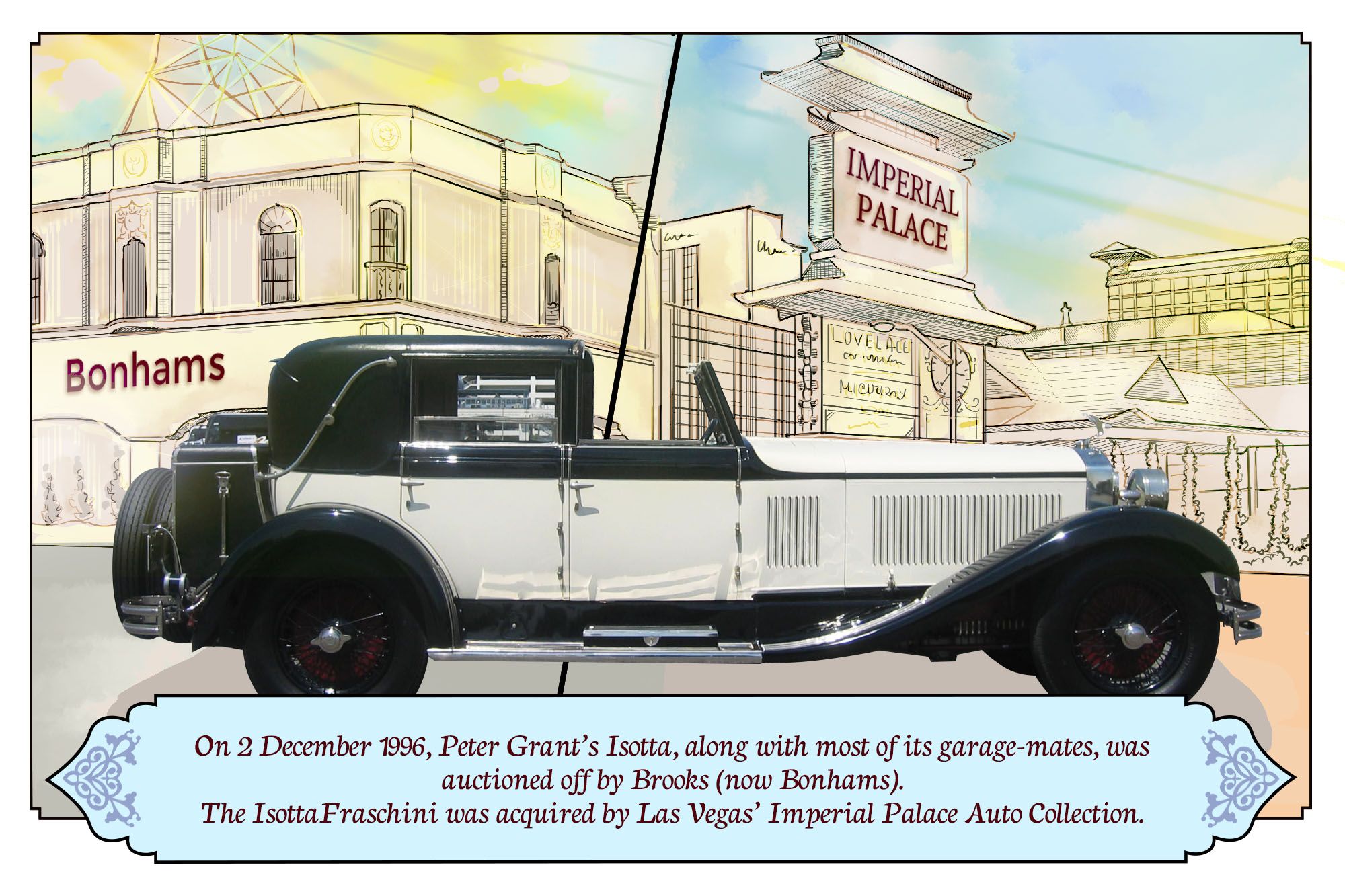 The car remained a part of the Imperial Palace Auto Collection for a few years.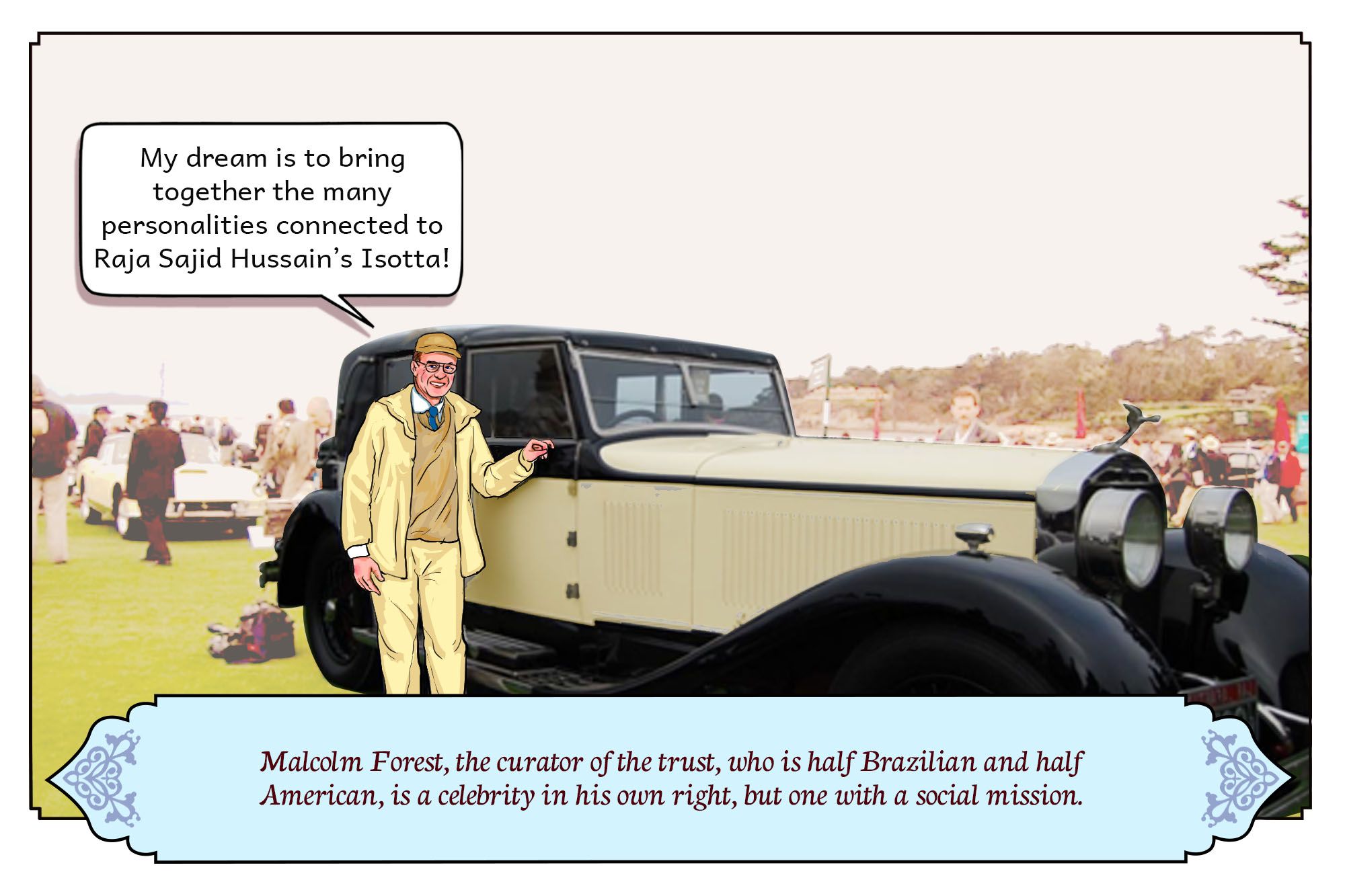 The other mission—for Malcolm Forest and yours truly—was to bring together the many personalities connected to the Raja's Isotta.
In 2014, the author of this article organised a special exhibition of the cars of the Maharajas with François Melcion, the Director of Salon Retromobile, in Paris.
Malcom Forest brought the Isotta Fraschini to Paris from the US, for the exhibition 'Cars of the Maharajas,' where it was reunited once again with Kenizé de Kotwara, Muzaffar Ali and his family.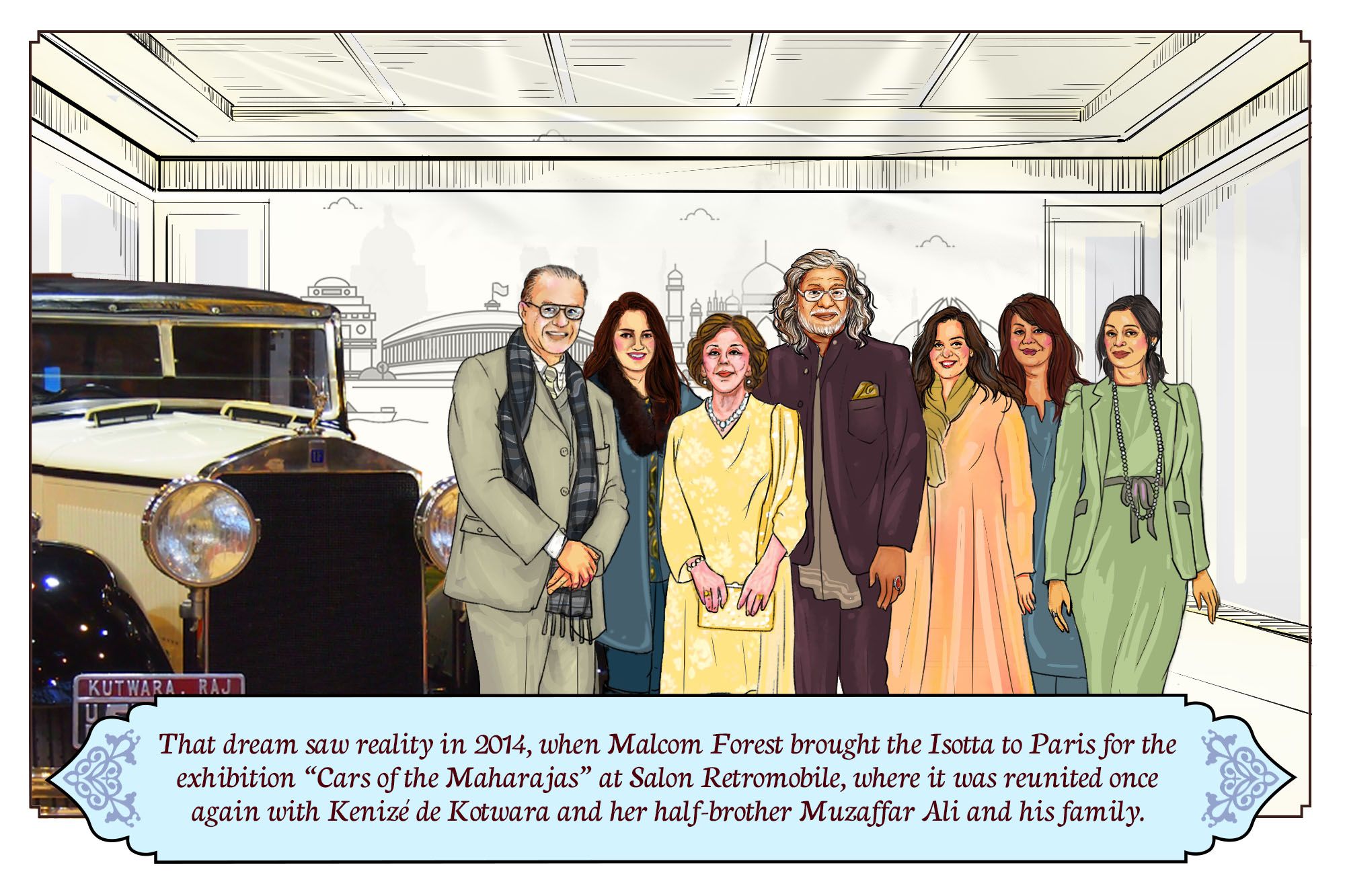 ---
---
Comments
Sign in or become a deRivaz & Ives member to join the conversation.
Just enter your email below to get a log in link.