The Trabant: An Example Of Communism Falling Flat On Its Face
Images: Sanket Patel
Between 1945 and 1989, the DDR or Deutsche Demokratische Republik, more easily referred to as East Germany, was very much under the influence and control of the Soviet Union.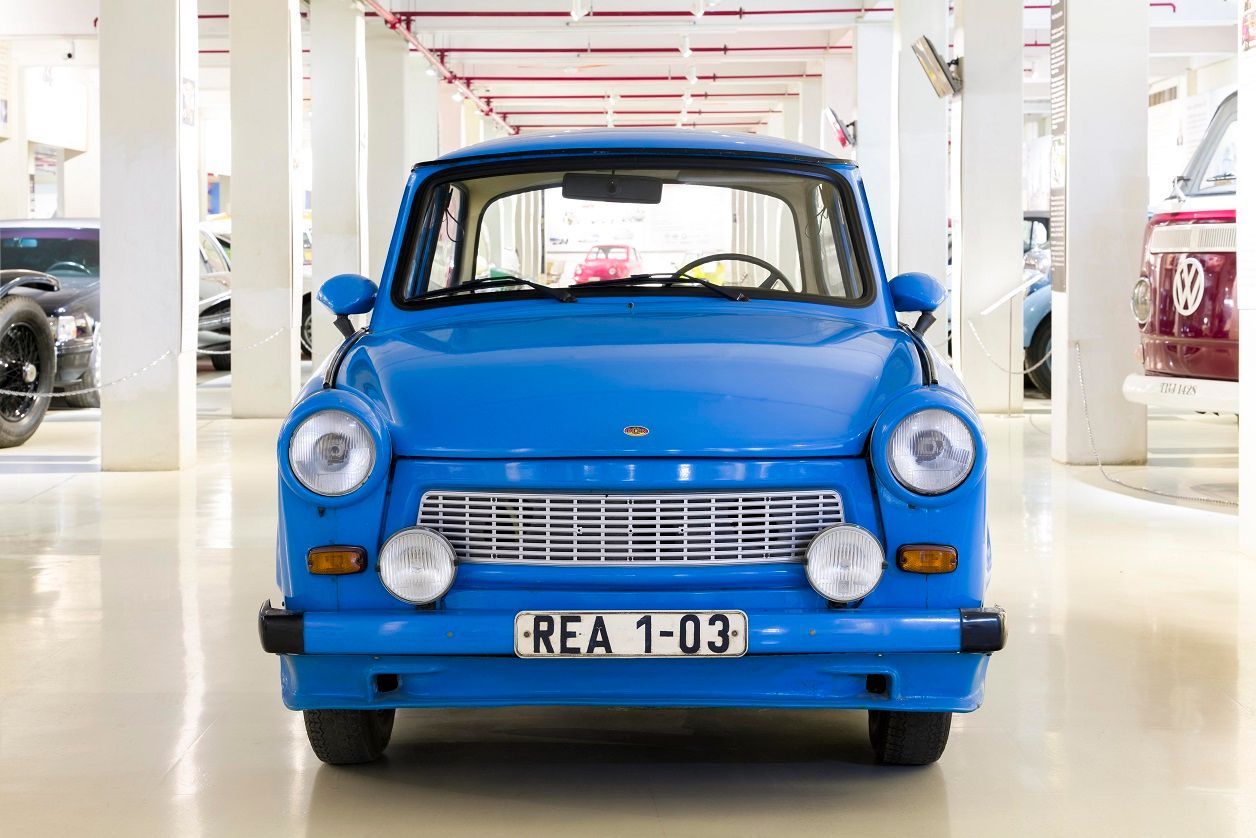 However, in 1957, the East Germans decided to start manufacturing a car that they hoped would rival the success of the West German VW Kaefer or Beetle. It was called the Trabant. The appointed designer was Richard Werner Lang, an automotive engineer from Bermsgrün in Saxony. After his apprenticeship, he studied engineering at today's West Saxon University of Applied Sciences in Zwickau. Unfortunately, East Germany was still suffering the effects of WW2 which meant the Government had neither the resources nor the funds to allow him to innovate much.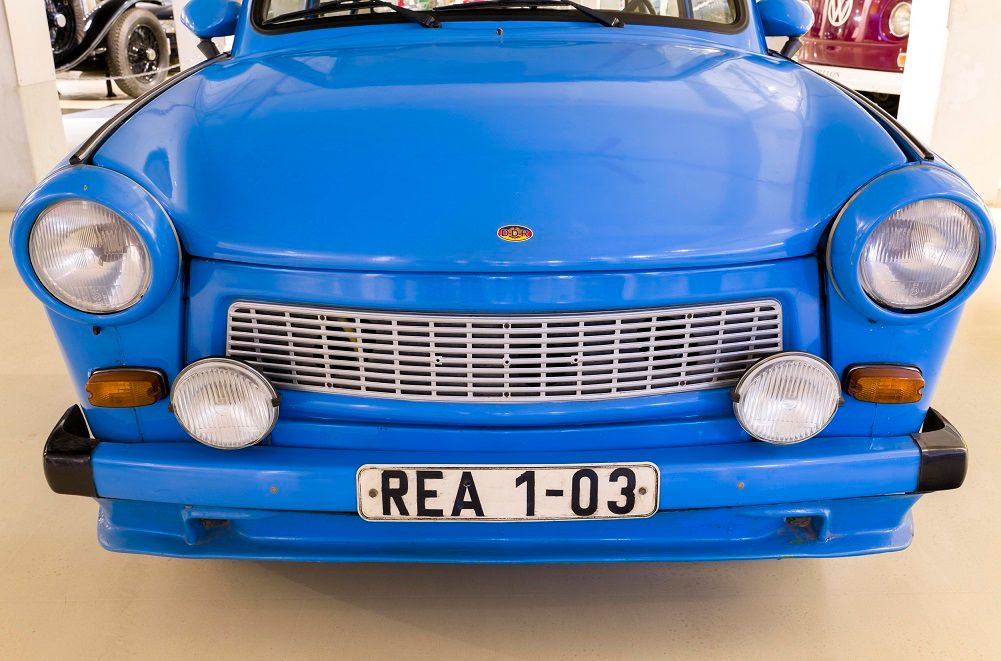 The car that Lang designed was simple yet very advanced for East Germans. Importantly, it was easy to maintain and could be repaired by owners with basic tools. Most owners carried replacement belts and sparks plugs all the time, just like Ambassador owners do and did in India.
Because resources were limited, Lang opted for a body made of Duroplast, a composite material. Now Duroplast is a composite thermosetting resin plastic, similar to Formica and Bakelite it was reinforced with fibers (either cotton or wool) similar to what toilet seats are made of. Still, Duroplast body panels could be formed using the same equipment as steel body panels.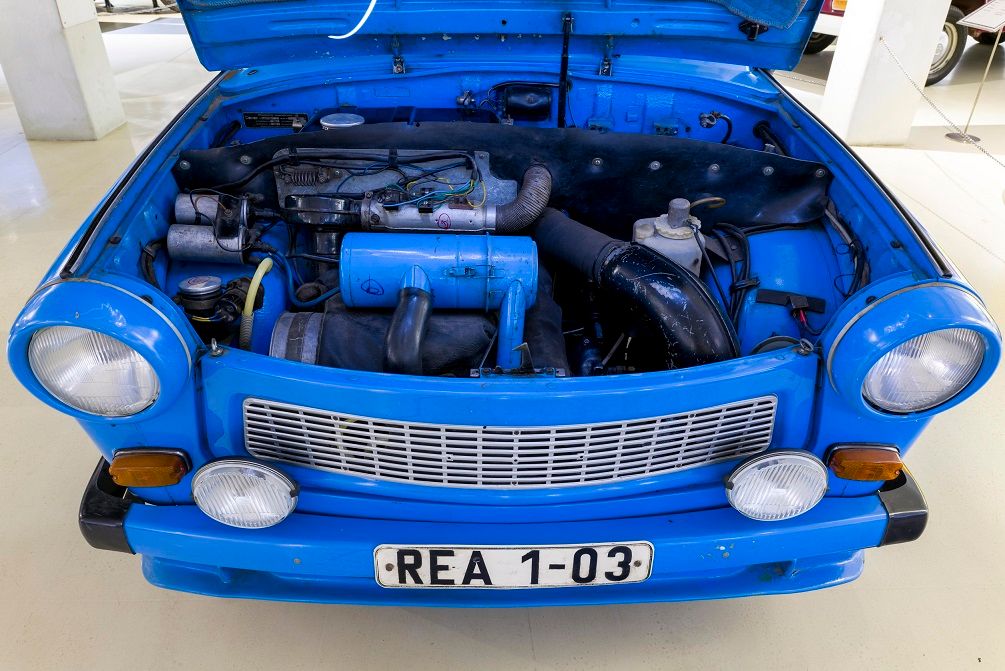 VEB Sachsenring Automobilwerke in Zwickau used Duroplast from 1955 until just after German Reunification in 1991. Only later was it realised that Duroplast cannot be recycled or re-formed. Many Trabants were abandoned by the East German roadside. Today, there are Trabant clubs all over Germany and meetings are held quite regularly. Till he was alive, Werner Lang was often invited as a chief guest to these gatherings.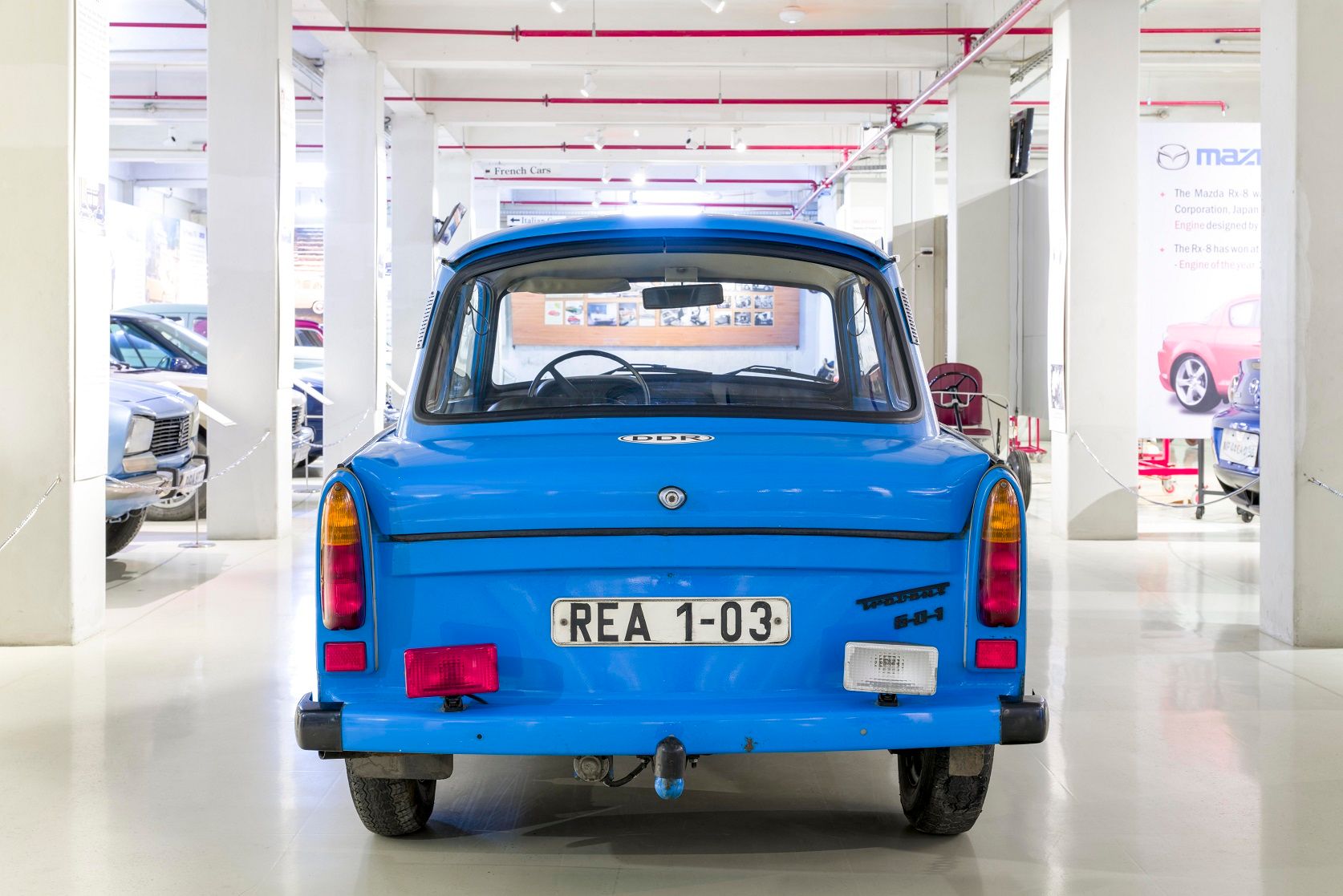 The other design flaw was the anemic engine—a two-stroke motorcycle-based unit, not the cleanest of technologies. Two-stroke engines with crankcase scavenging and lubricating oil provided during fuel intake, burn their lubricating oil by design and produce smoky tailpipe emissions. Anybody with experience of a Yamaha RX100, Ind-Suzuki AX100 or Kawasaki-Bajaj KB100 will remember. With no fuel pump either, the engine relied on gravity to supply fuel to it. This meant the fuel tank was raised above the engine, exposed to fuel-related fires in the event of a collision.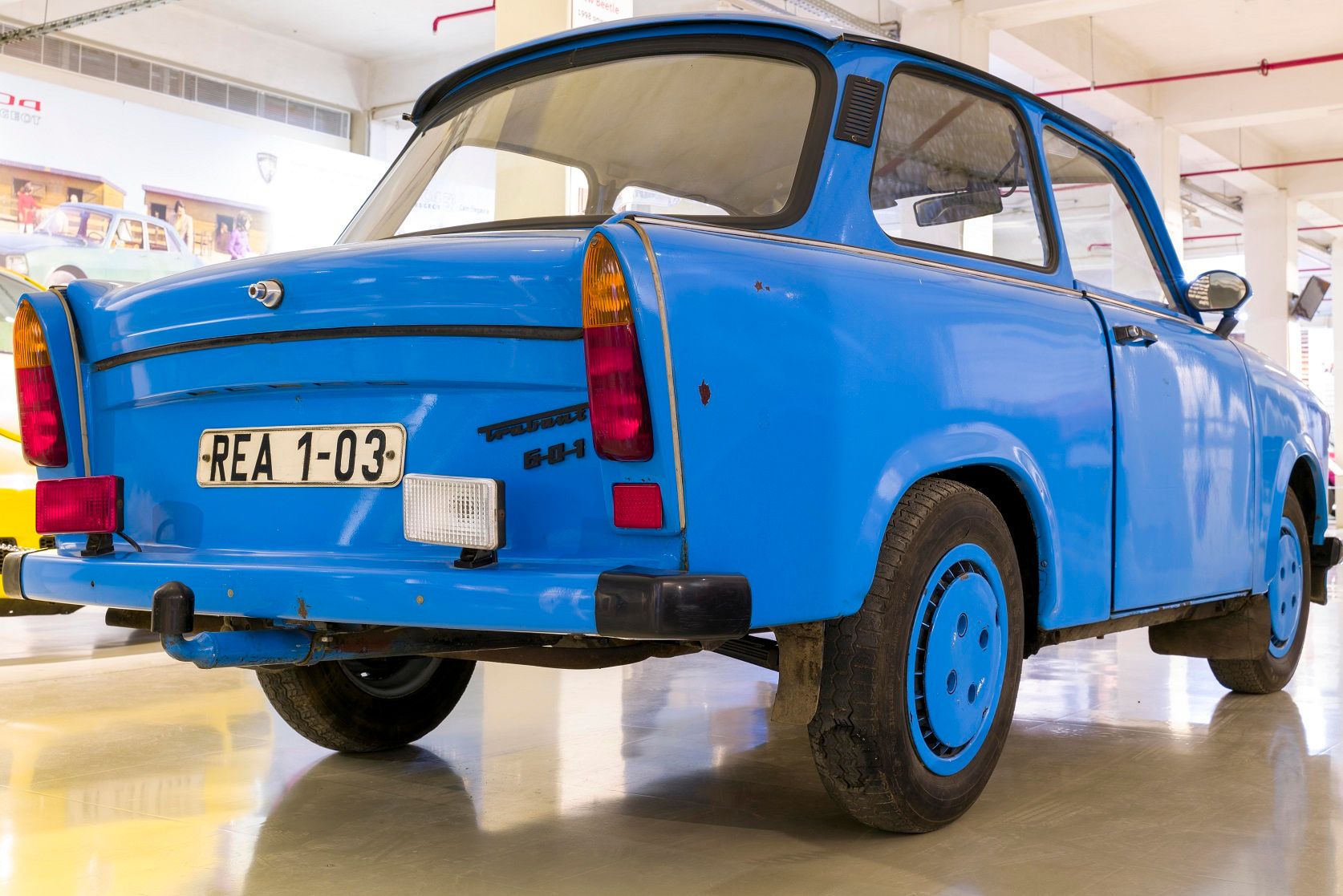 Very few Trabants were exported. However, there is a Trabant in India (possibly the only one in the country) and it is in Coimbatore, on display at the Gedee Car Museum on Avinashi Road. The Trabant was gifted by a family friend to showcase the car at the museum. The Trabant had four different models: the Trabant 500, Trabant 600, Trabant 601, and the Trabant 1.1L. With an overall length of 3,360mm, three body styles were available—a two-door sedan; three-door station wagon (Universal) and a doorless jeep or the Kübelwagen.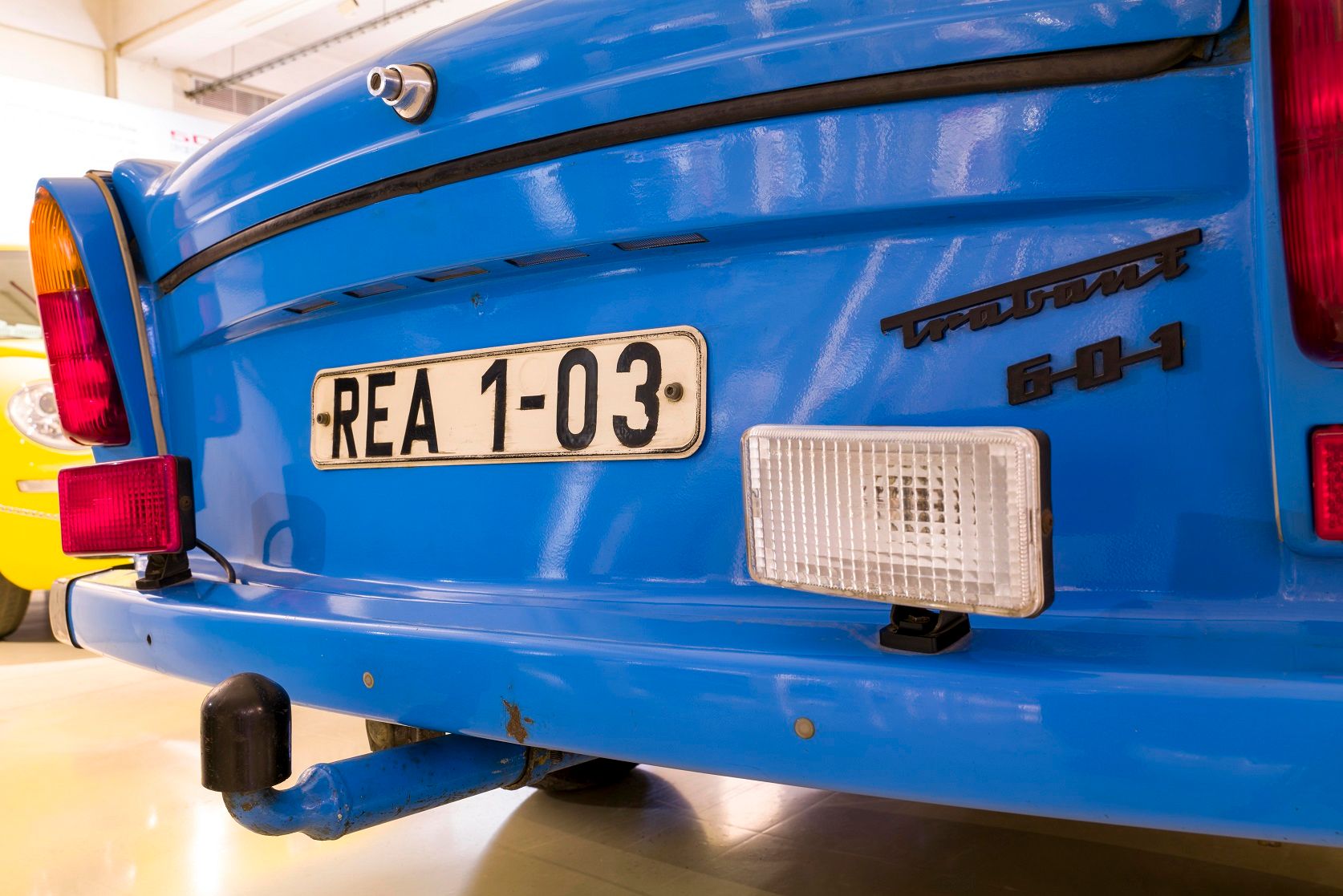 The 500 or P50 was made between 1957 and 1962 with a 499cc two-stroke engine, while the 600 had a 594cc two-stroke unit from 1962 to 1990. The 1.1L unit was a VW-based Barkas four-stroke engine.
In total, 131,495 P50 units were built. The 600 was a short-lived bridge model, introduced in 1962. This combined the exterior styling of the Trabant P50 with the technicals of the next generation Trabant model, the Trabant 601 or P60 as it was known.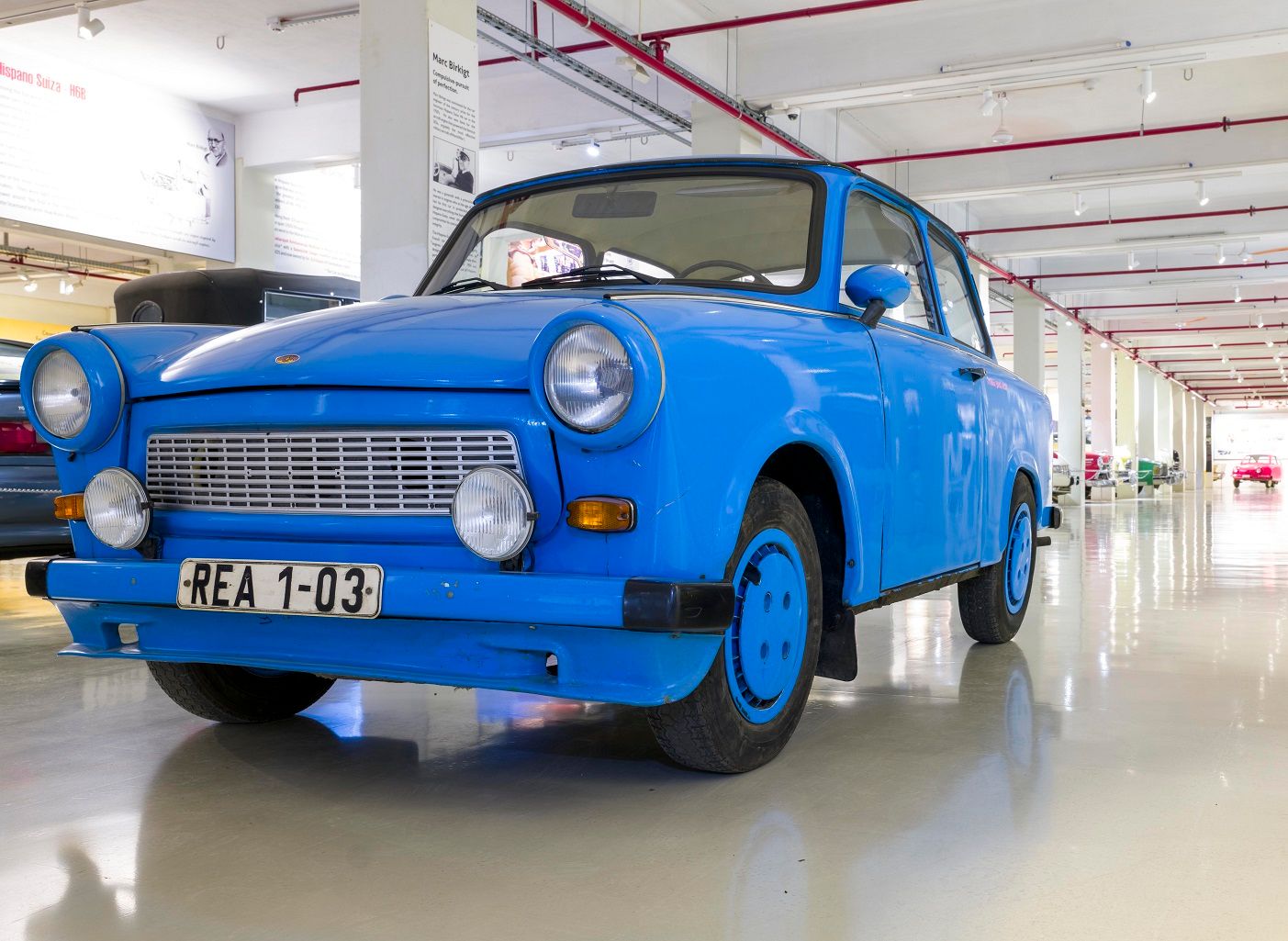 A total of 106,117 Trabant 600s was produced from 1962 until 1965. But the third-generation Trabant 601 series which followed had the longest production run: 2,818,547 units were made. East Germans had to apply for a Trabant though, they could not just wander into a showroom and buy a new Trabant. And often after applying the waiting time would be almost 18–20 years, so the modus operandi was to apply for a Trabant when a son or daughter was born and when he or she had grown up, the 'new' car would be ready for delivery.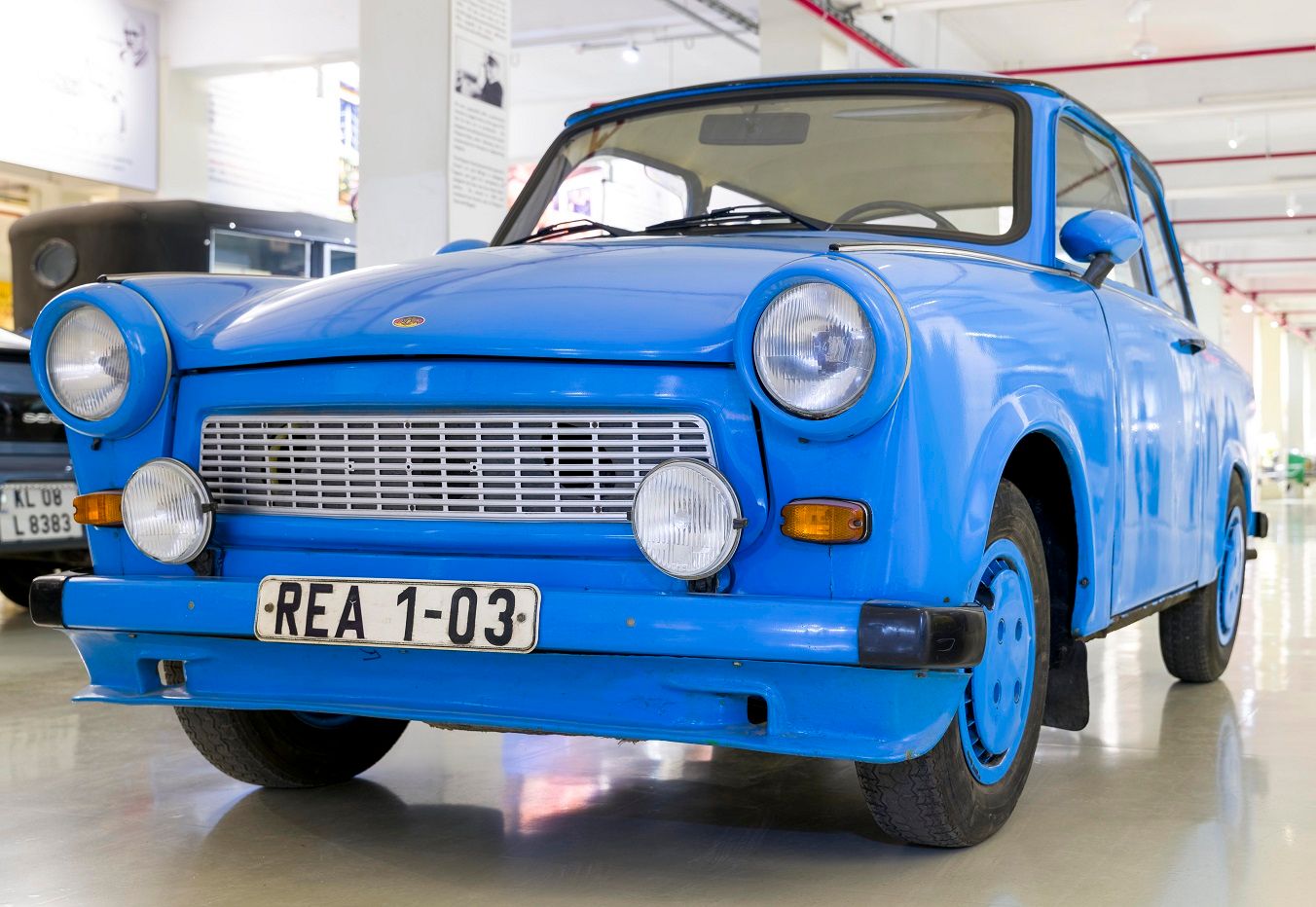 The Trabant inspired a lot of jokes, mainly from Westerners. Some claimed that the body was made of cardboard (it wasn't!), others declared that the best way to increase its value would be to fill up the gas tank, and then there was this gag: when is a Trabant at top speed? When it is being towed!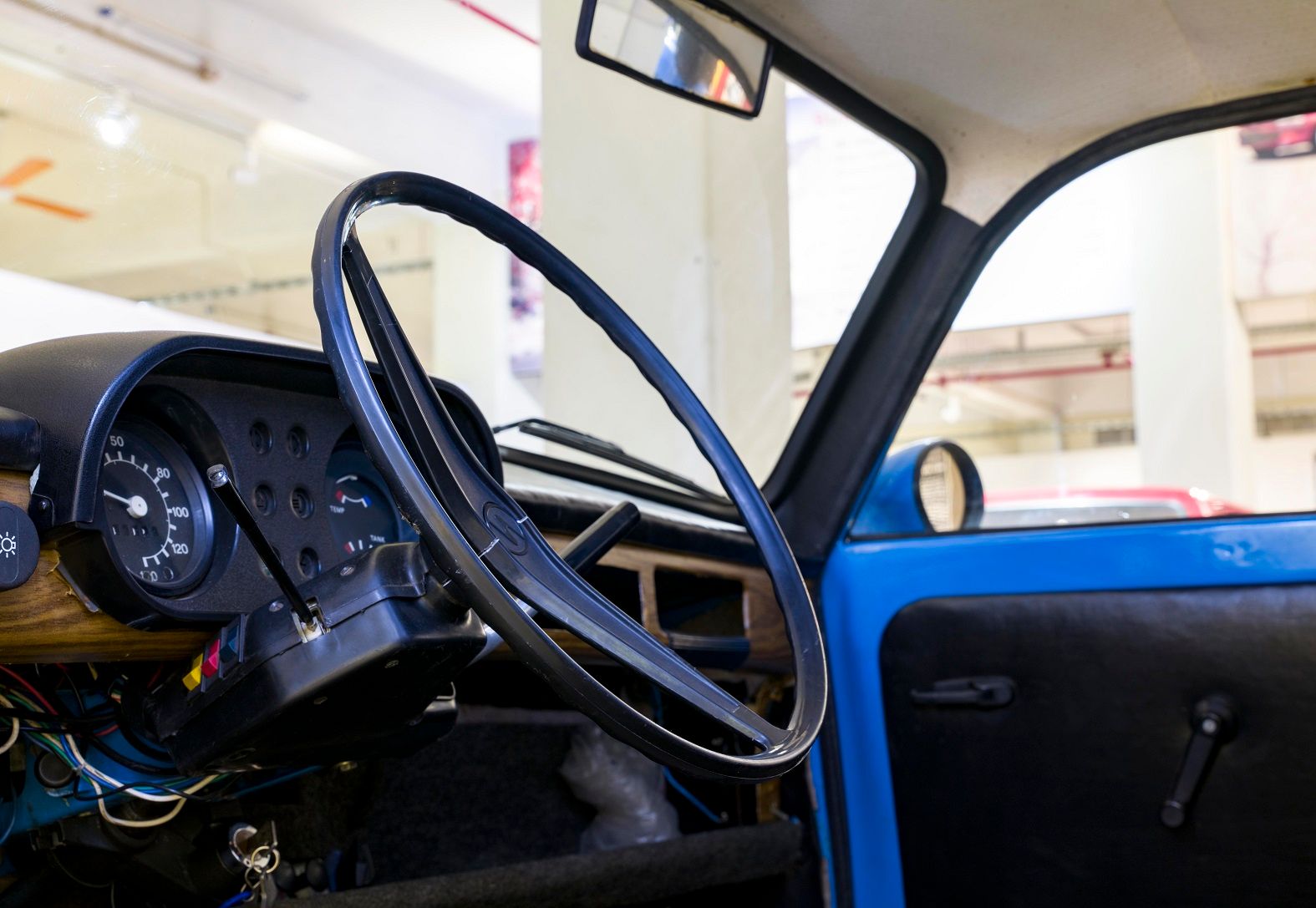 Nevertheless, I got the man in charge of the Gedee Car Museum, Suresh Naidu to answer a few questions to throw some light on the only Trabant in India. This is what I learned: The Gedee Car Museum acquired its Trabant relatively recently, being gifted by a family friend for showcasing in the Museum. The car is a Trabant 601 (or 601 L), a two-door saloon with a two-Stroke, 594 cc Otto Engine, 26 PS power, thus giving it a top speed 100 km/h. The car was received in good running condition. It is started up on weekly maintenance day as per schedule of the Museum collection.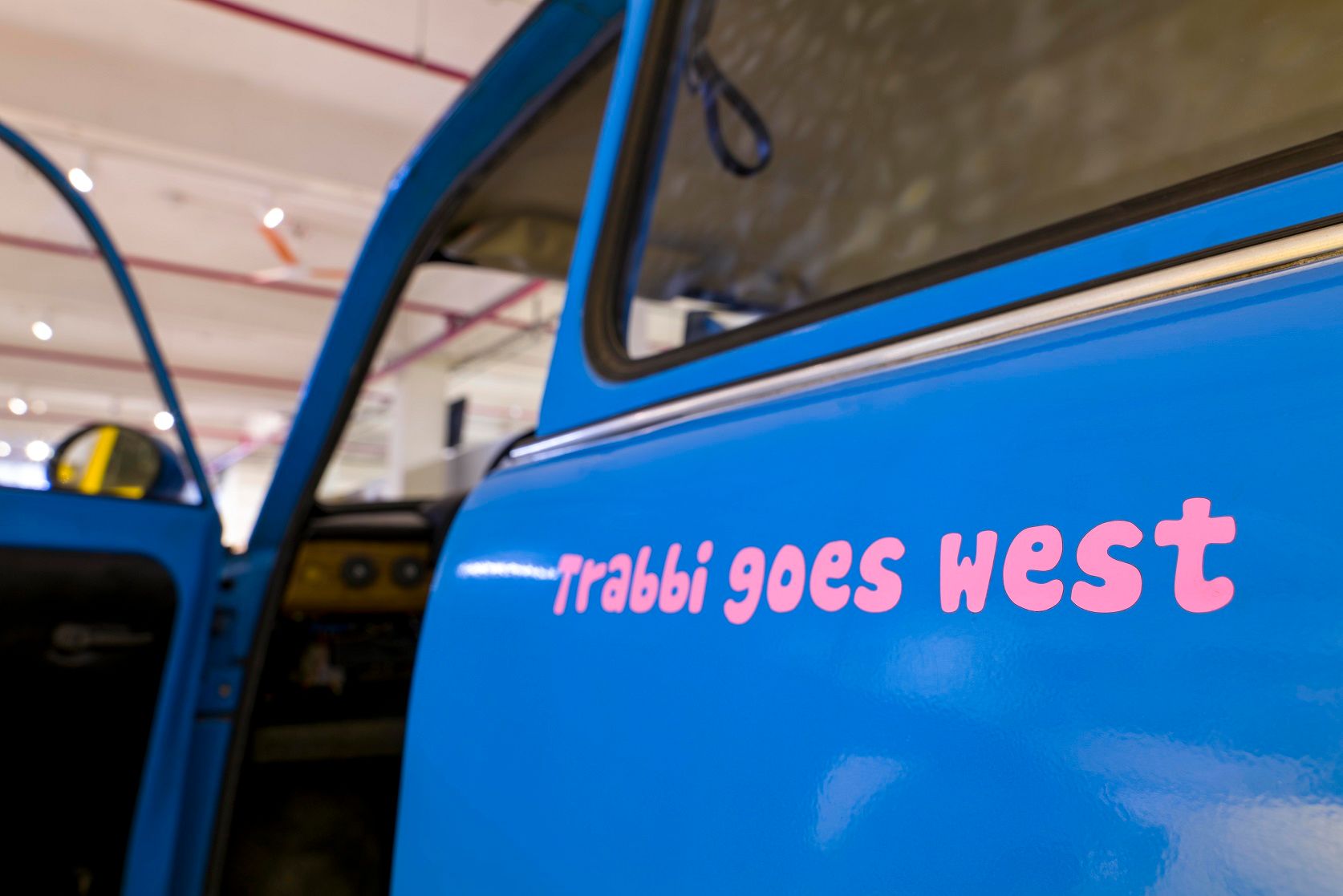 There is a movement to revive the Trabant as an EV. EV versions have been showcased at the Frankfurt Motor Show in the recent past, and while that could solve some of the Trabant's inherent problems—like build quality, pollution and anemic performance—it remains to be seen whether anyone will bring the idea to fruition. Fingers crossed on that for now.
---
---
Comments
Sign in or become a deRivaz & Ives member to join the conversation.
Just enter your email below to get a log in link.